»
Bunny Girl Senpai Season 2: Is it Cancelled?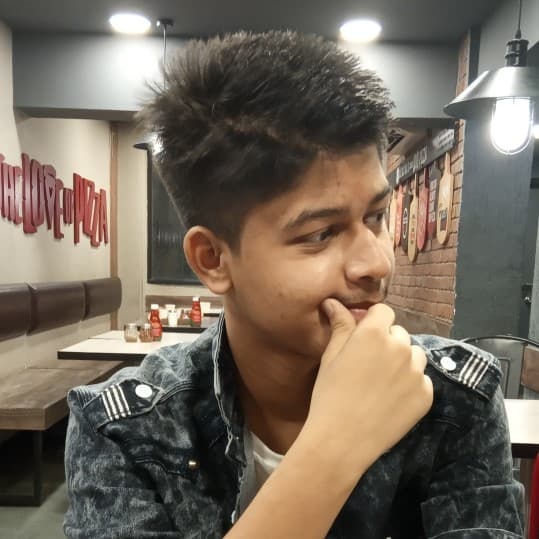 Kay-Updated Aug 29, 2022
---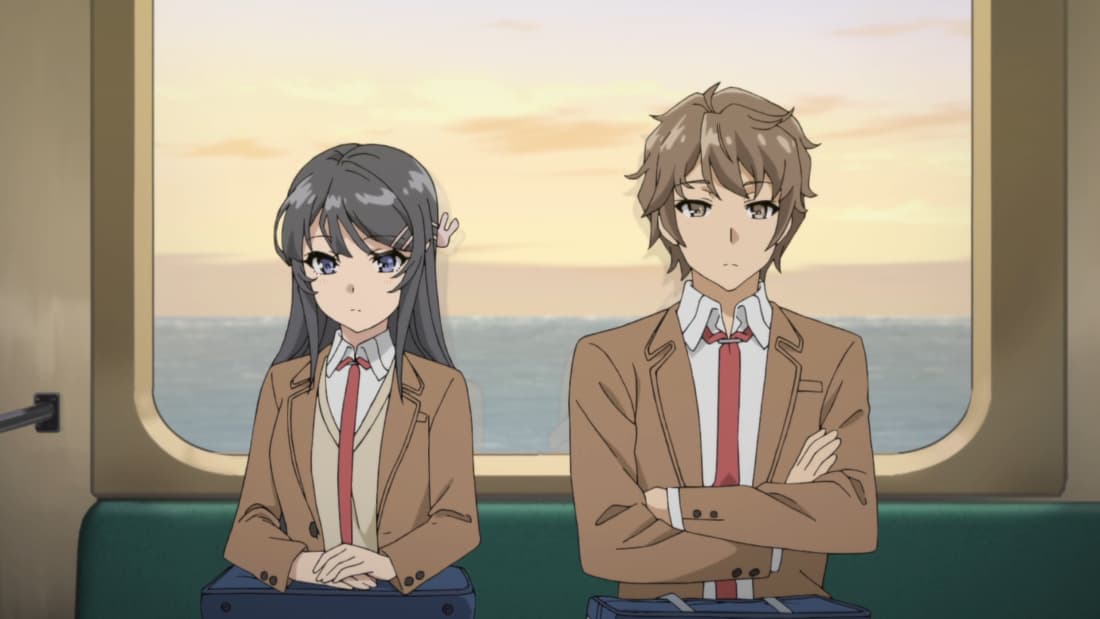 Bunny Girl Senpai was released back in 2018 and became an absolute talk of the town instantaneously. Its stunning format of storytelling and adorable characters made it one of the most popular anime of that year.
However, since the release of Season 1, there hasn't been any information about another season from the franchise. There is indeed a movie but no second season.
Why is it so? Despite being very very popular at the time of its release, why isn't there a Season 2 yet?
Is the second season of Bunny Girl Senpai going to happen? Are there any official announcements? If you have had these questions in the past then congratulations.
You have clicked the correct link as of today, and all of your questions would be answered. This is Everything You Need To Know About Bunny Girl Senpai Season 2.
Let's Go! BUT WAIT! Before we dive deep into Season 2 of the series, let's take a quick refreshment about season 1.
Everything We Know So Far About Bunny Girl Senpai
'Seishun Buta Yarou Wa Bunny Girl Senpai No Yume Wo Minai' is an anime adaptation of its light novel counterpart.
The light novel is known as 'Seishun Buta Yarou Series' written by Kamoshida Hajime and illustrated by Mizoguchi Keiji.
The anime aired from October 4, 2018, to December 27, 2018, and lasted for a season of 13 episodes.
The story focuses on a supernatural concept called 'Puberty Syndrome', a disorder that takes place in Teenagers.
The symptoms of this syndrome are a step beyond reality. Sakuta Azusagawa has experienced this Puberty Syndrome firsthand.
It took place back when his sister became a subject of cyberbullying and lost all her memories.
One day, when Sakuta was in a library taking a look at some books, he came across a girl wearing a Bunny Suit roaming in the library.
After some conversation and engagement, he realizes that the popular actress Sakurajima Mai of his school is also experiencing Puberty Syndrome.
Every case of this syndrome reflects the inner thoughts of the victim. Since Sakurajima Mai wished to be invisible from all the spotlight she gets, she did.
It turns out that people are unable to see Mai san at all and thus, she was wearing a Bunny Costume in the library.
However, Sakuta still manages to see her nonetheless. Thus begins the journey of Sakuta and Mai san together to find a cure to this disorder.
Thereon, they come across many more teens with puberty syndrome and help them on their way.
The franchise also received a movie back in Spring 2019. And thereafter, a quest for Season 2 is on fire.
Fans wanted a second season right after the first one. But they got a movie.
Well, the movie was amazing so fans were happy. Yet we won't get chills without season 2.
Therefore, it's time to talk about some official announcements surrounding Bunny Girl Senpai.
Official Announcements And Release Date Of Bunny Girl Senpai Season 2
Now, Is there any official news or announcements regarding Bunny Girl Senpai Season 2? Unfortunately, the answer is NO.
Till now creators have not given any update regarding season 2.
The movie released in 2019 served as a sign that the creators had plans for the series.
However, no official announcements even after 3 years of the Movie's release give a negative impression.
It seems that fans have started speculating about another season since the release of the movie. Even though the creators have not officially announced the end of the series as well. So fans are still optimistic about the release of the second season and waiting for any new update.
However, the absence of official statements made them feel that the movie was a definite conclusion to the story.
But is there a definite conclusion to the story at all? Is the source material completed?
Can the series adapt anything for next season? Well, We have to look at how many volumes of source material are available.
More Source Material Information On Bunny Girl Senpai Season 2
Bunny Girl Senpai is adapted from a light novel called 'Seishun Buta Yarou Series' written by Kamoshida Hajime and illustrated by Mizoguchi Keiji.
The light novel series started back on April 10, 2014. It is still publishing and has released 11 volumes by the time I am writing this.
| Volumes | English Release Date |
| --- | --- |
| Volume 1 | April 28, 2020 |
| Volume 2 | August 18, 2020 |
| Volume 3 | November 17, 2020 |
| Volume 4 | March 30, 2021 |
| Volume 5 | July 27, 2021 |
| Volume 6 | November 30, 2021 |
| Volume 7 | May 3, 2022 |
| Volume 8 | August 23, 2022 |
| Volume 9 | --- |
| Volume 10 | --- |
| Volume 11 | --- |
The anime adaptation of the Light Novel was based on the first 5 Volumes of the series.
As for the movie, it adapted Volume 6 and Volume 7 of the light novel.
Therefore, content for Season 2 is available in the form of Volumes 8 to 11.
However, if you pay attention, you would realize that the anime adapted 5 Volumes for just 13 episodes.
Therefore, assuming that the series does this at the same pace as the sequel, Season 2 of the anime would require at least 5 more volumes for adaptation.
This is crucial. The movie was the last installment from the franchise and adapted till Volume 7.
Thus, Volume 8 to 11 is for Season 2. However, since the series required at least 5 volumes for season 1, the second season can't be made since it requires at least 1 more volume of the light novel.
In other words, without volume 12 of the light novel, the anime adaptation might not be possible.
However, this is just speculation and not actual evidence. Still, it's worth noting.
Therefore, we can safely assume that the potential reason why Season 2 isn't out yet is the absence of source material.
The frequency of release of the light novel volumes is 1 to 2 in a year.
Keeping this pace, we can assume that by 2022, we shall most certainly have Volume 12 of the light novel published.
Thus, we can say that the release of season 2 of Bunny Girl Senpai is most likely after 2022.
However, with these assumptions in our hands, we can have a positive approach toward the series' sequel.
But what about the popularity of this franchise or its next season? Let's Find Out!
Popularity Information Of Bunny Girl Senpai Season 2
Bunny Girl Senpai was talked about by almost everyone back when it aired in 2018.
A lot of people considered it the Best Anime Of Fall 2018 or even the Best Anime Of 2018.
Although, we know that the world works under 'Demand And Supply'. Even if Season 1 was outstanding, the popularity of Season 2 is still an important factor.
So let's have a look at the demand for season 2 amongst weebs worldwide.
Google Trends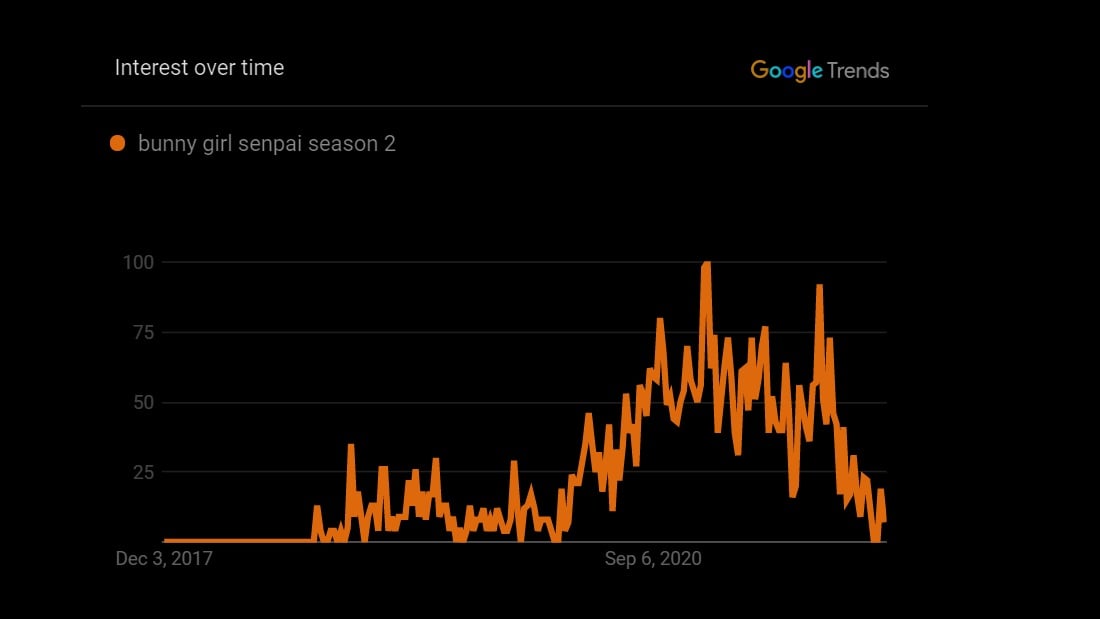 Google Trends would be a great metric to assume the consistency of searches throughout the world.
As you can see, the series has been in constant search only slowing in the past few months.
It spiked from 3 January 2021 to 9th January 2021. Even with a few highs and lows, we can safely say that the demand for season 2 of Bunny Girl Senpai has been steady throughout.
It's an optimistic notion since consistent google searches mean that the sequel has been in conversations without vanishing.
Thus Google Trends shows that the demand for a second season is positive. Now let's have a look at some other platforms that can give us an idea about the Bunny Girl Senpai franchise.
Twitter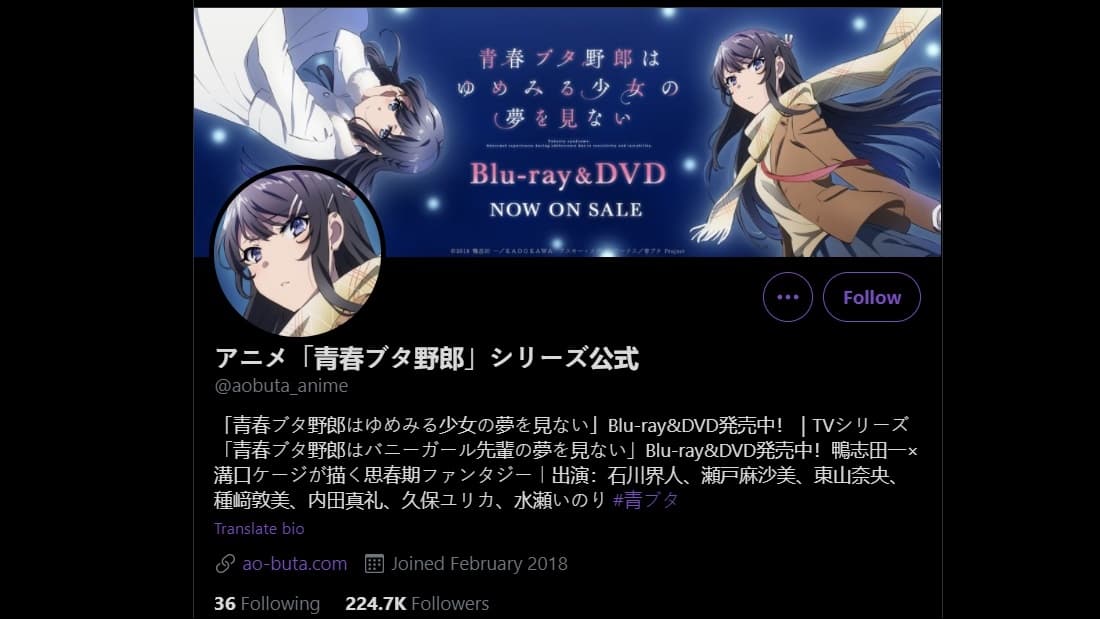 The Official Twitter handle of Bunny Girl Senpai anime has over 224K followers!!!! That's a massive number.
Imagine these many people standing in a line, they would cross the horizon. This is great news since a high number of fans indicate a high degree of popularity.
The account has around 2600 tweets and these tweets involve retweets of merchandise, light novel publications, and anime info.
Such a massive following is amazing and well worth it. The number of followers might also represent the number of people who would like to watch another season for this!
However, what is the number of people searching for the sequel on Google?
Search In US and UK
This shall serve as our last metric to judge the popularity aspect of Bunny Girl Senpai and its demand for season 2.
On average, the keyword 'Bunny Girl Senpai Season 2' is searched globally 12K times. Even if that's the case, we can't overlook this number. Around 20% of the searches are from the USA.
Thus, anime has decent popularity in the USA. Even though the search volume is a lot low, the Twitter followers and Google Trends consistency cope with it.
Now if season 2 does happen, what is going to be the plot for it?
Expected Plot Of Bunny Girl Senpai Season 2
Now as we all know, Bunny Girl Senpai revolves around the concept of Puberty Syndrome.
The overall story includes Sakuta solving the issue of Puberty Syndrome experienced by other characters.
The show was somewhat segmented in a set format. Each set would have 3 or 4 episodes concerning a character's syndrome and Sakuta's attempts to save her.
This format was followed throughout the 13 episodes. Similarly, the entire movie revolved around Shoko Makinohara's Puberty Syndrome.
Thus, the name of the movie was 'Rascal Does Not Dream Of A Dreaming Girl'.
Keeping all of this in mind, we can speculate that the next season might follow the same pattern of storytelling.
Season 2 of Bunny Girl Senpai might revolve around another girl being affected by Puberty Syndrome and Sakuta tries to solve her syndrome.
Even though it might seem repetitive, Bunny Girl Senpai's beautiful execution makes this repetitive episode set more and more interesting.
Therefore, in the next season, expect a few new characters to show up and involve themselves with Sakuta.
With Sakuta solving all of their problems and saving the day, we can expect some more development amongst the existing characters.
Characters like Nodoka, Futaba, and Tomoe may receive more characterization. We can also see Mai and Sakuta's relationship reach new heights.
Side characters like Kunimi and his girlfriend might be explored even more in the sequel.
Or maybe something we couldn't have imagined. Overall, we can safely assume that the series has a lot to offer us.
Now let's take a look at some reactions from Bunny Girl Senpai fans around the world.
Online Reactions To Bunny Girl Senpai Season 2
Online reactions are a great way for us to know the opinions, thoughts, and ideas of Bunny Girl Senpai fans all around the globe.
We have multiple platforms we can refer to for this. However, for now, let's just take a look at 3 popular residences of weebs.
Twitter Reaction
Twitter is where most anime creators are present. Thus, many fans consider it a great website for their anime and manga talks.
Hence, It would be great if we know what fans on this platform have to say about Bunny Girl Senpai Season 2.
Twitter fans are desperately waiting for the second season of Bunny Girl Senpai.
Numerous rumors spread around the platform about its release in April 2021 but we know that's not the case.
All these rumors and speculations are bringing more and more a sense of confidence to fans.
Every rumor creates a new hype. But when it turns out to be 'Only Rumor', fans feel disappointed.
Still, weebs who loved Bunny Girl Senpai have an optimistic attitude towards the series and know that a second season is on its way.
Thus, Twitter seems to show a positive response towards Bunny Girl Senpai Season 2. What about other platforms?
Well, let's find out!
Reddit Reaction
Reddit is another website that is used by many anime fans to quench their thirst for anime content.
And as you would expect, Reddit is filled with fan speculations about the sequel and its release.
As explained earlier, the adaptation for Season 2 would require 5 Volumes, and the 5th one isn't out yet.
And if they want to create another season just from 4 volumes then they can start production.
However, anime production takes a while especially when the studios have other projects. Thus expecting a second season any time soon wouldn't be ideal.
These are the types of guesses and assumptions being made by weebs on Reddit. Moreover, their thinking isn't entirely incorrect and sounds realistic.
But overall, a positive reaction is seen on Reddit as well.
Quora Reaction
Ok so apparently, the Quora users are more interested in the appeal of the season rather than a second season.
Most users on Quora are questioning the reason why the anime is so popular. Thus, they are getting multiple answers from the fans of the series.
In other words, people who don't get the greatness of the series are asking for perspectives.
And the fact that they are getting many answers for it just proves the love that fans hold for the franchise.
Therefore, it can be safely said that all these platforms have a positive notion of the series or its sequel.
Why Do We Want Season 2 So Badly?
The straightforward answer to this question is 'WE WANT MORE!'. Bunny Girl Senpai has always been an amazing series that is admired by almost anyone who watches it.
Its fantastic characters, brilliant storytelling, and ingenious plot are what make this series so good.
When it comes to shows like Bunny Girl Senpai, any sort of conclusion seems incomplete.
We want another season to enjoy more of our favorite characters rather than more of the story.
Thus, even if the conclusion given to the series seems somewhat completed, weebs just want more of their beloved individuals.
A lot more cute and wholesome engagements of Mai san and Sakuta can be enjoyed in the series.
A lot more life lessons and teachings can be grasped from the sequel. A lot more of everything can be appreciated from the show.
Therefore, as we can have more, fans are bound to ask for more. Not to mention, the light novel is still going on.
It means there is 100% surety that more story is present concerning Seishun Buta Yarou.
This thirst can't be satiated until we consume every last bit of Bunny Girl Senpai in the anime format.
Therefore, we want a season 2 for the series. Now that we know why this anime is loved so much, let's take a look at the ratings and reviews by the anime community and casual watchers.
Bunny Girl Senpai Ratings And Reviews
Now we are going to know how the Bunny Girl Senpai series and movie performed in terms of ratings and reviews.
| Website | Rating |
| --- | --- |
| IMDb | 8.2/10 |
| Myanimelist | 8.67/10 |
| Crunchyroll | 4.9/5 |
IMDb
The Bunny Girl Senpai anime, as well as the movie, has a fabulous rating of 8.2 on IMDb.
This simply shows that people who use the IMDb platform loved the series. The anime has such a unique and interesting approach to its narrative that it is bound to be appreciated by hundreds of fans.
Even critics can't help but appreciate the series. That's quite a feat since we all know that they are a hard audience to please.
Thus, we can conclude that the Bunny Girl Senpai rocked on the renowned IMDb website.
MyAnimeList
Now let's take a look at what anime fans have to say about the series.
Bunny Girl Senpai anime has a beautiful score of 8.34 and ranks #74. As far as the movie is concerned, it has an astonishing score of 8.67 and ranks #49.
You know fans loved the show if the entire series ranks in the Top 100 spot of MyAnimeList.
Simply put, hardcore weebs also enjoyed this series alongside casual anime fans. When it comes to reviews, the ELITISTS try to give their hateful perspectives.
But a lot of positive reviews can also be seen on MyAnimeList about Seishun Buta Yarou.
They say that the biggest strength of the series is Mai and Sakuta's relationship. Moreover, buckets of appreciation are blessed upon the last arc as well.
Therefore, both anime fans and casuals enjoyed Bunny Girl Senpai and liked it to its fullest.
So if the reviews, ratings, reactions, and speculations are positive then what is stopping the series from another season?
Sales? Well, let's find out!
Bunny Girl Senpai Light Novel, DVD/Blu-Ray Sales
Now let's take a look at SALES! The most essential aspect of any series.
When we talk about Bunny Girl Senpai, there are 4 earning sources to take care of, Light Novel, Bluray Sales, movies, and Merchandise.
Let's take a look at them individually.
Light Novel Sales
Starting with the actual source material, we have the Light Novel Sales.
Now if you have been following the Seishun Buta Yarou series for a while, you would know one thing for sure.
The Light Novel is extremely popular. Just to put it in perspective, the series sold around 536,494 copies of light novels in 2019.
This incredible sales number is what made it rank #5 on the Top Selling charts.
Not to mention, it ranked #9 in 2020 (first half) with total sales of around 173,391.
The other entries on the list included popular names like Rezero, Slime Isekai, Classroom Of The Elite, etc.
So as you can see, the light novel sales are touching the skies. So they are a positive sign for another season.
Blu-ray/DVD sales
Now if we glance at the Bluray Sales for the series we would find some interesting results.
The average BD sales for Bunny Girl Senpai was around 8,366 after 8 weeks. Now that's a fantastic number from a BD sales standpoint.
This is because the anime aired back in 2018 when digitalization was on the high.
Therefore, streaming platforms were taking over. Yet such a high number just proves that the series was a hit.
Therefore, the Bluray Sales are good enough to motivate a season 2.
Movie
Another crucial source of income for the franchise comes from the release of the movie.
The Bunny Girl Senpai Movie's collection can play a vital role in deciding on a second season.
So what are the numbers? Well, the Rascal Does Not Dream Of A Dreaming Girl movie had a collection of ¥377 Million in Japan and $3.76 Million worldwide.
Now the Bunny Girl Senpai series isn't your typical popular shounen to earn billions in Box Office collections.
However, based on its popularity and recognition, the movie performed well. The number might seem small at first but all factors considered, the movie is a success.
Therefore, the movie shows us a positive sign as well.
Merchandise
And finally, we have our last criteria, Merchandise. And the results? Well, quite as expected.
Bunny Girl Senpai, despite not being a shounen, has over 10 figurines of Characters like Mai and Tomoe.
Sakurajima Mai is one of the most demanded figurine characters and has been released in multiple variants.
As I said, the series is not your typical shounen but still has a significant share of merchandise and figures.
Thus, the merchandise info shows positives as well. Across the board, all these criteria show us an optimistic idea for a second season.
So money shouldn't necessarily be an issue. Now if Bunny Girl Senpai does end up with another season, which characters would be back again?
Popular Bunny Girl Senpai Characters
Let us assume that the series does end up getting a second (which it will), who all will make a reappearance?
Well, let's have a look.
Sakuta Azusagawa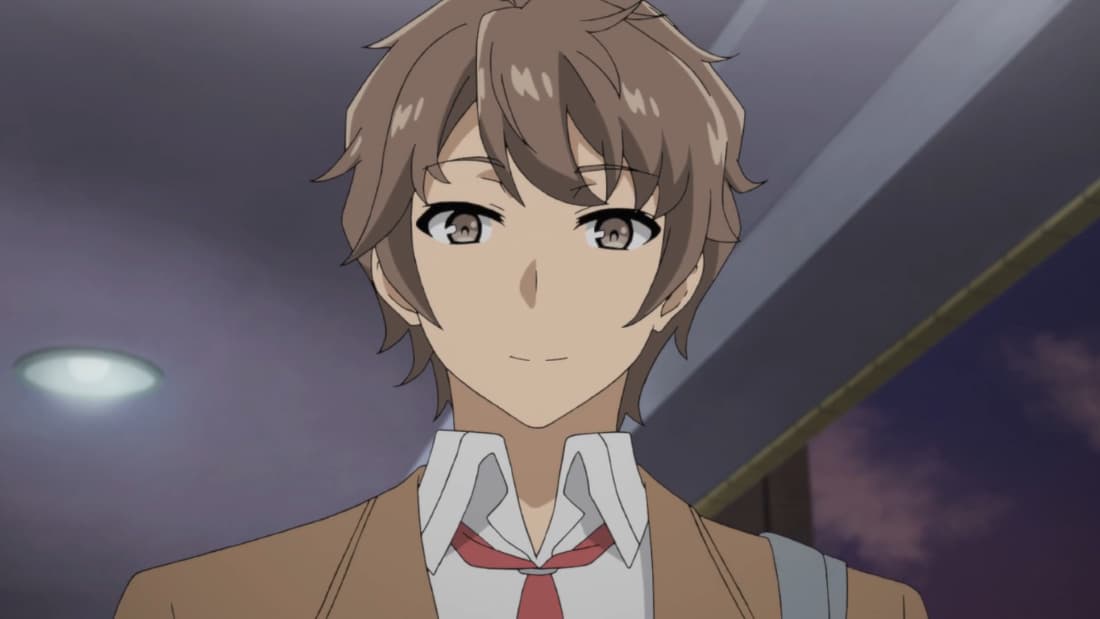 The amazing protagonist of the series is bound to make his reappearance back in the sequel.
He has always been an interesting and confident one. His character improved quite a lot in the movie.
Thus, it would be really interesting to see him grow even more in the sequel.
His caring nature somehow blends with his jerky personality and he seems so entertaining. After all, he would be the one to solve all of the problems.
Therefore, his return would be extremely crucial.
Mai Sakurajima
Come on, guys! Do you honestly think that the anime embodiment of PERFECTION wouldn't make it in the sequel?
Really? Mai Sakurajima is a gorgeous character. This is true for her looks as well as her personality.
Her relationship with Sakuta which grows in the background was one of the best features of the show.
Her presence is always a driving force for the series. Not to mention, she is the wife of their life for a lot of fans.
Thus, if the 'Bunny Girl Senpai' didn't make it to Bunny Girl Senpai season 2, that would be ironic.
Rio Futaba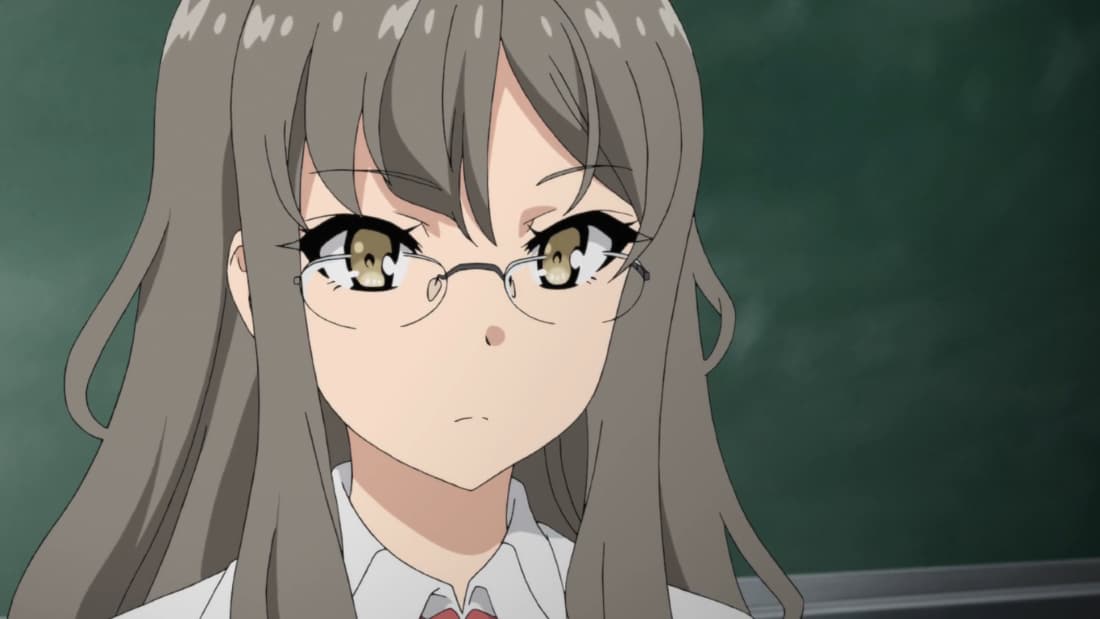 If Sakuta is going to solve some puberty syndrome again, how would he do so without Rio?
Yes, the one and only genius scientist Rio Futaba would make a return in the series as well.
Sakuta has always relied on her for knowing the reasons and logic behind every case.
Although her personality adds even more to the story, this is the most outstanding feature from her end.
Thus, Futaba should make a reappearance and entertain us with her scientific talks again. Because remember, Quantum Physics is always the answer.
Other characters like Kaede, Nodoka, and Tomoe can also make a reappearance in the sequel.
Other Decisive Factors for Bunny Girl Senpai Season 2
For many anime, we can tell from its ending whether there is next season is in scope or not.
Also, if the anime gets involved in any major controversy then the series is most likely to postpone to a later date.
So let's see these two factors for bunny girl senpai
Bunny Girl Senpai Ending Explained
The ending of any and every anime is essential to deciding the sequel. Let's just revise to see if there's room for another part.
Now the series ended with Kaede's memories back along with Mai and Sakuta. They both grew stronger as a couple and realized more about each other.
However, the actual ending took place in the movie. The movie ended with Shoko Makinohara solving her puberty syndrome and everything came back to place.
With that, all the characters in the series had puberty syndrome that was solved one way or another.
Now for many, this was a great and finite ending. However, we are fans who wouldn't stop without an absolute definite conclusion.
Thus, even though the series had an acceptable ending, WE WANT MORE! More of Mai and Sakuta, more of Kaede and Futaba.
Until and unless the Light Novel continues to exist, we want it! And since the light novel does exist, we can indeed have another season.
Therefore, there is still room for season 2 of Bunny Girl Senpai.
Controversy Around Bunny Girl Senpai
The only controversy around Bunny Girl Senpai was its similarities with Monogatari. Several Elitists on the internet defame this franchise by calling it a Monogatari rip-off.
Although they somewhat succeeded in persuading fans, most people just overlooked these minute similarities. They enjoyed the series without any second thoughts.
The different methods of storytelling and the high school setting were distinctive features of this series.
Thus, this entire controversy was just by toxic Monogatari fans.
There is one thing that's not a controversy but rather confusion. It's the title of the anime. For many beginners who start the series imagine, there will be a bunny girl but in truth, it's not like that.
Conclusion
In the end, we can rest assured that major issues like lack of popularity or budget aren't the reason for no sequel.
The only possible reason is the lack of source material. And this will be solved over time as the light novel is extremely popular.
As fans, all I wish for you all is to stay positive and hope for the best.
The sequel will happen! Thanks for reading. Until next time, Sayonara!