»
Dororo Season 2 : Everything you need to know in 2021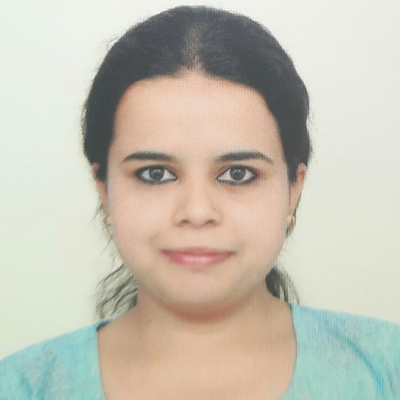 Priya-Updated Sep 8, 2021
---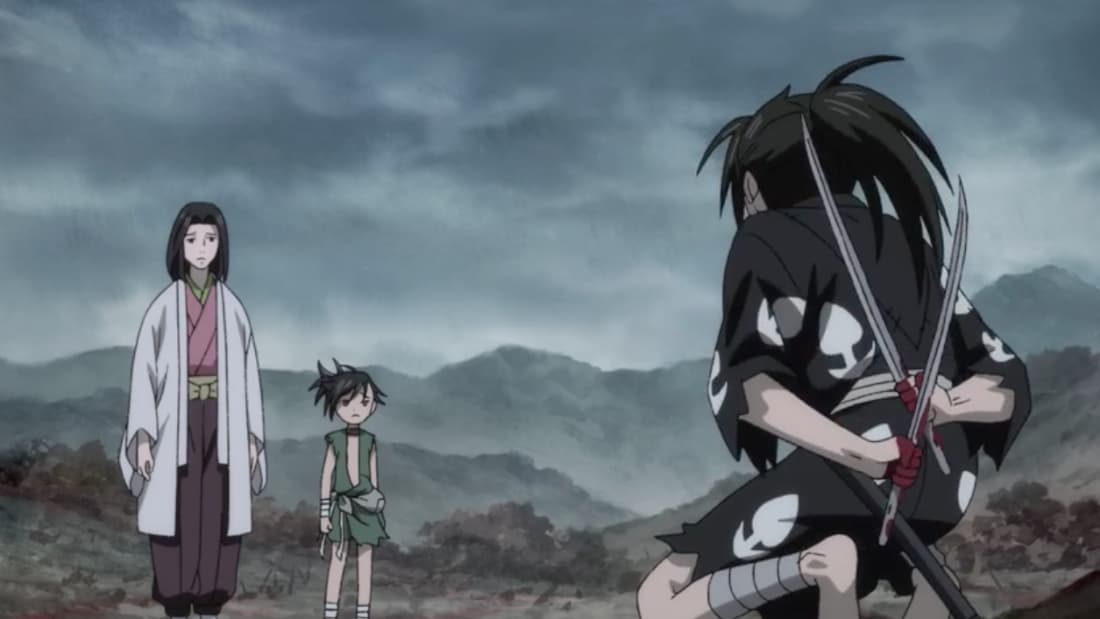 Dororo, an extraordinary anime with a very different plotline that will trap you right from the first episode.
The anime has interesting matters unfolding right from the beginning which will make you stick to your seat the whole time.
The story goes around with a young orphan girl Dororo, who turns into a thief after losing her parents.
On a fateful day, he encounters a sixteen-year-old guy who happens to save him from a demon in a very exclusive way.
And that boy is our Hyakkimaru, a human born without any limbs, face, nose, eyes and the list goes on.
State a human vital and he doesn't have it. The episodes move forward with them taking a round trip in Japan destroying demons that come along as Hyakkimaru's body parts come back one by one.
Dororo season one ended with a point where Hyakkimaru is seen off to his journey of being a human and following the path of Buddha while Dororo promise to wait for her Aniki(bro).
Season two of Dororo is the most anticipated one out there, as the anime acquires a huge fan base.
But, the question is when this action thriller will get its second season? Let's find out.
Official Announcements and Release Date of Dororo Season 2
Season one of the anime was premiered from January 7 2019 to June 24, 2019.
Consisting of 24 episodes, the season made an uproar for its unique storyline and animation.
It's been two years since the epic season. Then how about a season two? Well, the answer is still unknown.
The show, co-produced by MAPPA and Tezuka Productions still doesn't have any news about the next season.
Across social platforms, no hint regarding the anime is there. On the official Twitter page, after 2019, only in July 2020 some tweets related to broadcasting can be found at the best.
It's all disappointing but waits, let's go down and understand if we can figure out something.
Everything We Know About Dororo
A little girl named Dororo, an orphan turned thief, meets Hyakkimaru, a sixteen-year-old boy who got abounded by his parents as a sacrifice for the province and was fed to the demons.
The boy lived all past years with artificial organs and limbs yet excelled in the art of the sword.
Their story moves forward when Hyakkimaru aims to kill all red-lighted souls aka demons in order to get his organs back.
The story is very different from any other action thriller. It goes straight under a genre known as "Dark fantasy" with constant scenes of violence and gore.
As the story followed the way Hyakkimaru gains his organs one after the other, defeating the demons which are shown very sharply and mercilessly with a lot of blood included.
Despite this, the anime showcases how a bond made through trust and love can easily overshadow blood relations.
The bond between Dororo and Hyakkimaru is one of the kind. But, at the same, it also shows the hollow feeling you get upon losing your family.
The anime also takes its time to explore the comedy side with occasional humor scenes.
The characters are well defined and well-written, which makes it clear, avoiding any kind of confusion and stand out apart from other animes.
Source material Information for Dororo Season 2
The anime got adopted from a manga by the same name, "Dororo" by Osamu Tezuka.
The first-ever chance to put this piece of work on screen was realized with 26 episodes, between August of 1967 and July of 1969 by Shogakukan's Weekly Shonen Sunday, which was eventually canceled.
Later in 2004, a video game by the name "Blood Will Tell" was released based upon the same manga.
A live-action film came in after three years i.e. 2007. After ten years of the film, another manga was in open by the name "The Legend of Dororo and Hyakkimaru" by Satoshi Shiki.
And finally the anime we are talking about came in virtue in the year 2019 with 24 episodes by MAPPA and Tezuka Productions.
The first episode aired on 7th January 2019 which had a terrific response throughout the season.
However, the television series came to an end on 24th June 2019. The manga has a whole of four volumes which included 48 demons whereas the series only showed 12 of them.
However, the motive of the series came to an end with Hyakkimaru gaining all his body parts.
The manga carries his own privilege so does the series. Both of them are two different entities bringing out a viewer/reader's interest.
You should know that anime has covered more or less entire manga. So, to have a second season a new story or more volumes of manga is needed.
Popularity Details of Dororo Season 2
If I were to say that Dororo is one of the most loved anime of all time, I don't think I would be lying.
I enjoyed it very much on a personal level and I am sure so will you.
Don't believe me? Follow up for proofs. Proof number one:
Google Trends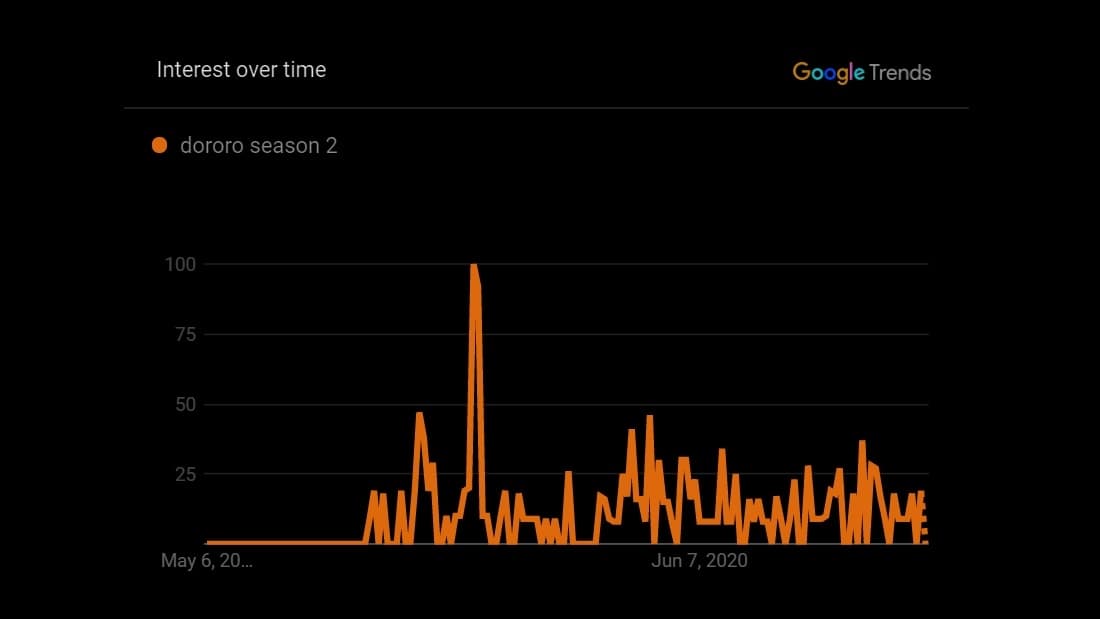 The trends have been constantly moving up and down with time. There is no visible trend in the graph above. But spikes at some places can be seen.
Trends are not encouraging at all, so we have to look for other popularity metrics.
Let see, how much is the fan following for Dororo's Official Twitter page.
Twitter
The official Twitter account does not have a huge fan following as for other animes like one punch man or demon slayer.
Although 61K is not that much bad but, it shows that there is not enough motivation to carry the series forward.
So, we need to look forward to something that should be considered positive.
Let's see monthly searches on google.
Google Search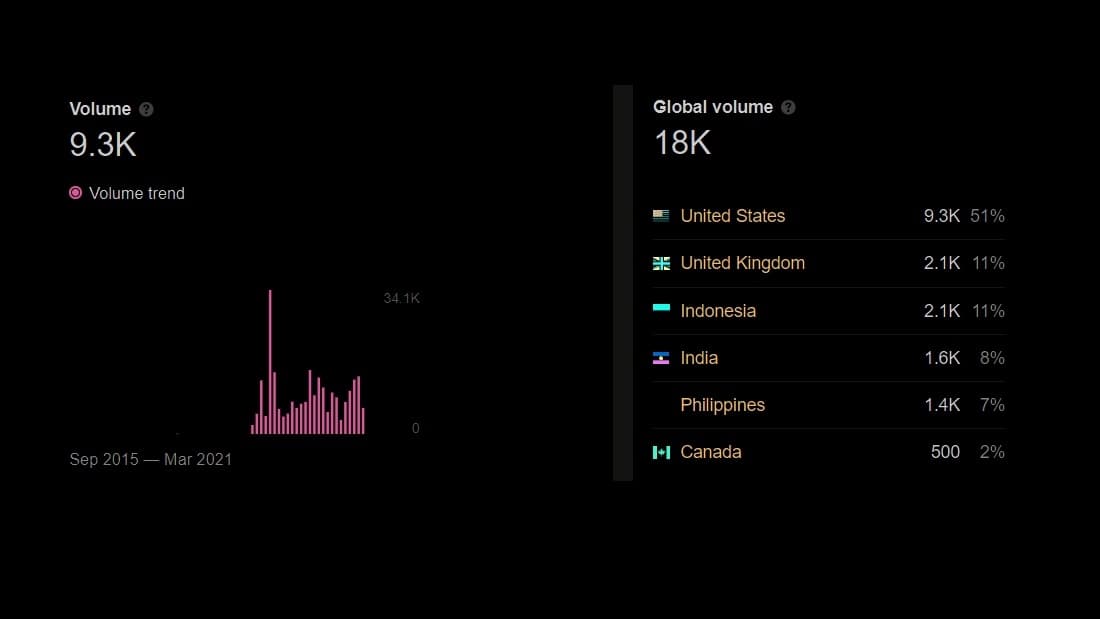 The search volume for "Dororo" globally is around 707K which includes 205K from the United States, 63K from Mexico, and then followed by Spain, Brazil, France, and Argentina.
Apart from the word, "Dororo", we also got the search volume for "Dororo Season 2" which sums up to 18K.
Again searches are not encouraging so no motivation from here too.
Expected Plot of Dororo Season 2
The plot of the new season would considerably be the adult life of the main characters.
Season one ended at a point where Hyakkimaru is seen off on his journey to finding his human self while Dororo promises to wait for him.
The final glimpse of episode 24 showed us all grown Dororo running towards her Aniki.
Whole in all, the predictable plot will be about their lives after a time gap.
In my opinion, season 2 will not have much of a storyline as the previous season had a very satisfactory ending.
Nevertheless, will the fans be quiet about "no" season two? I don't think so. Because the reactions I have below are very hyped.
Online Reactions to Dororo Season 2
The anime has been in the stream for more than 50 years but yet there is been only an increase in the number of fans and not the otherwise.
The Dororo family has been excited since the last premiered episode of the series. There have been massive and daily requests at MAPPA regarding season two.
The reactions and eagerness of the fans will make you desperate too. Let's have a look.
Twitter Reaction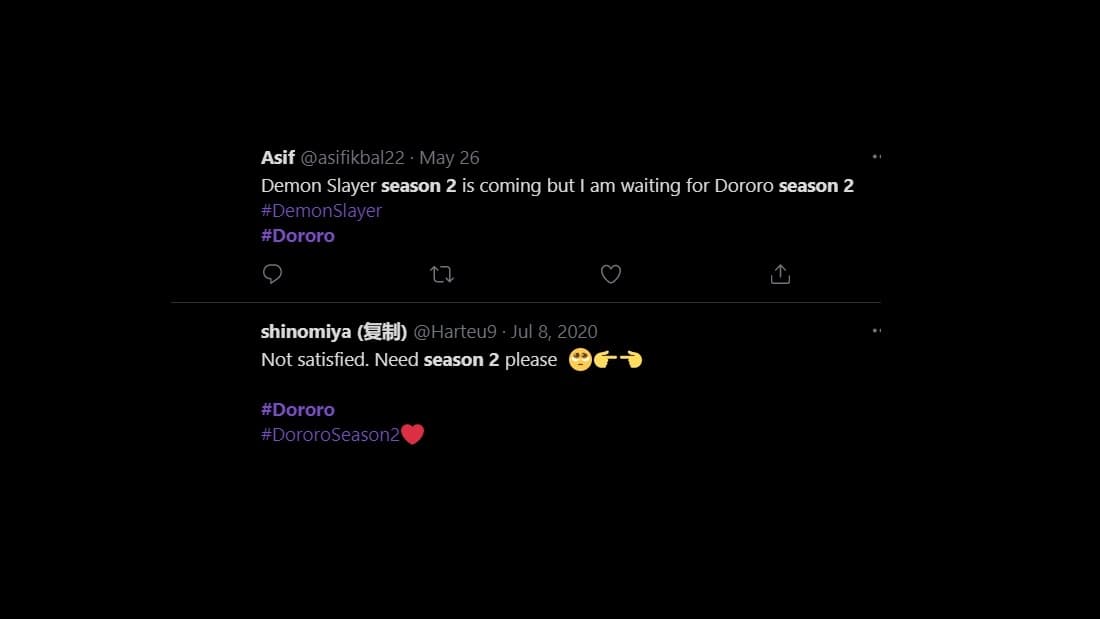 The picture above clearly shows how we are in despair for season two. The requests are never-ending.
Reddit Reaction
If you are eagerly waiting for season 2 then this post may not be for you. But there is another set of fans who agree with what's said above.
The mission which Hyakkimaru set out has been accomplished so it seems like a perfect ending.
Why do we need a Dororo Season 2?
Wait right there. Let me bring in my list. So, here. Ahem! Don't you want to know what our little Dororo decided to do with all her money?
Well, my mind is interested. Are you sure that Hyakkimaru's mother and his brother got burned down in the fire up in the castle?
I personally believe no. So I need answers. What about Hyakkimaru's oka-chan? I swear I cried in that scene if you know what I am talking about.
Is our sweet and talented priest onto another journey? A well-discussed question in every heart of the Dororo fans is: Hyakkimaru and Dororo will turn into a thing?
As in, will they develop a love-relationship? I will be doomed, if so. But, never mind.
Ratings and Reviews for Dororo Season 2
I would be lying if I say Dororo is just another popular anime. Because it is not.
Dororo is that action-based anime that will affect you emotionally. Be it breathtaking animation, amazing plotline, or wonderful character developments, Dororo got everything.
Now we get to some ratings by top agencies.
| | |
| --- | --- |
| Agency | Rating |
| IMDb | 8.4/10 |
| MyAnimeList | 8.2/10 |
The rating is pretty good for an anime that is "not" a samurai. An action-filled anime that fights against the demons and the samurais is very satisfying.
Now let's have a look at a review by some fan on myanimelist.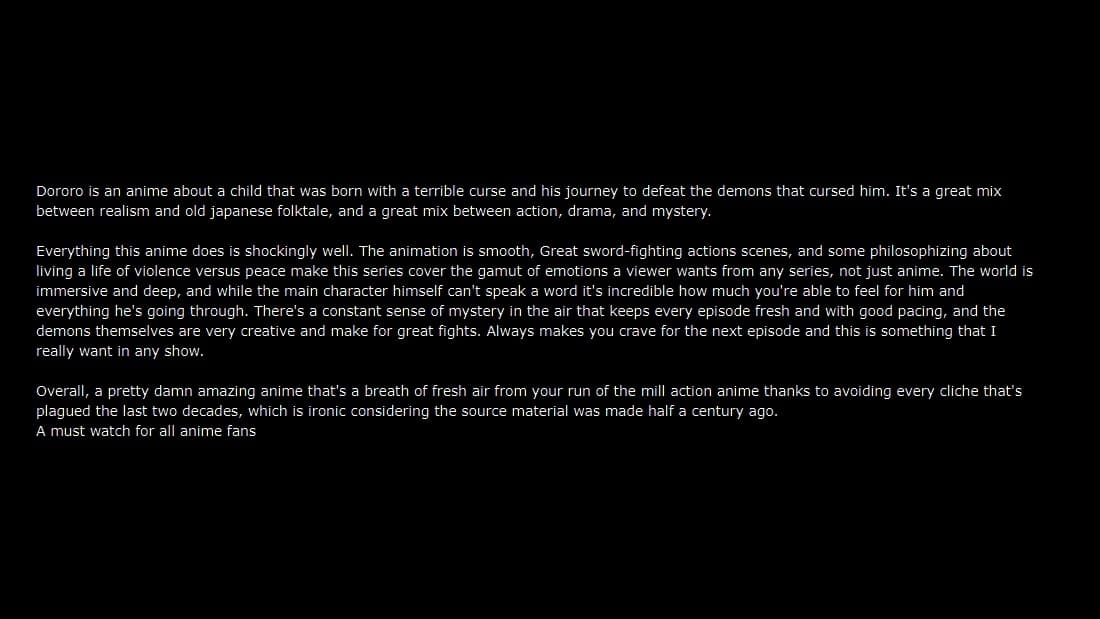 Sales and Profit Margin for Dororo Season 2
Dororo(film), released in 2017 had a box office collection of ¥3.45 billion with a budget of ¥2 billion.
Blu-ray/DVD Sales
In the year 2019, total Blu-ray/DVD sales were 3884 copies which are not so great but we need to understand that this is the era of streaming so this may be expected.
Streaming platforms like Netflix, prime video have become a go-to place for watching good animes.
Manga Sales
I could not find the sales volume of manga but it is very much popular among manga lovers. It won the 2009 Eisner Award which proves it is worth giving a shot.
Awards
The anime was showered with a couple of awards in the year 2020 by Crunchyroll Anime Awards as well nominated for a few.
The list is below.
| | |
| --- | --- |
| Category | Nomination |
| Best Design | Satoshi, Hiroyuki |
| Best Protagonist | Hyakkimaru |
| Best Boy | Hyakkimaru |
| Best Ending | - |

According to the Winter Vol 1 rankings, the BD sales summed up to 2K only in the first week of its release as they were released on 22 May 2019.
The sales and awards clears any doubt about the popularity of the anime even when it came back after almost fifty years.
Popular Characters that could reappear in Dororo Season 2
(Also, appreciation of characters we have seen in season 1)
Dororo
One of the main characters of the anime. Dororo is that cute little girl who is been disguised as a boy until the close end of the series.
Brought up as a boy, Dororo lost his parents one after the other, then left the boy orphan in this big world full of mean humans and demons.
One day while getting beaten by a couple of thugs for steals things, he then comes across the other lead of the anime which changes his life.
Her character has been very brave and inspiring throughout the show. Dororo has been the backbone of the Hyakkimaru, supporting him through his journey of gaining his body parts.
Dororo's character was given voice by Rio Suzuki, who was only fourteen years old at that time.
Hyakkimaru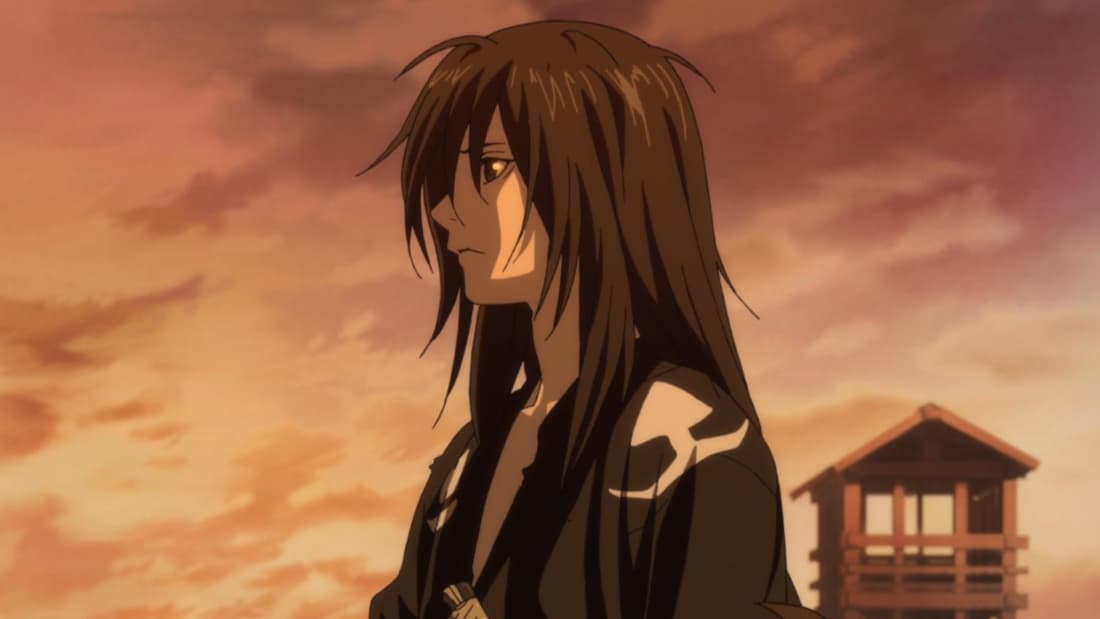 Here comes our favorite boy, Hyakkimaru. A sixteen years old boy, who was born very different from any human child.
Due to his father's deal with the demons in exchange for the village well-being, the child was eaten away by the non-humans except for his head that was saved because of Buddha's sacrifice.
He only has a special ability to look into the souls of a human or demon.
White describes a pure soul whereas red is a danger and refers to a demon.
The poor toddler was sent away right after he was born who then finds his way to a person repenting his life.
The person turns out to be Jukai who then gives the boy all the required parts and raises him into a fine boy before sending him off for a better life.
Then he meets his companion, Dororo. The character is played by Hiroki Suzuki.
Tahomaru
Tahomaru, heir of Daigo, second son of the lord of Daigo, Kagesmitsu Daigo.
A handsome boy, a year younger than his brother Hyakkimaru has a splendid character throughout the show, to be honest.
His honest and kind self had a character change at the later point of the series which indeed gave us a thrill.
Whole in all, a variety one. Shoya Chiba is the voice artist and I must add the work was amazing.
Kagemitsu Daigo
Here comes the worst father of all the time. Don't mind my anger hence I couldn't help it.
This man fed his own newborn to the demons in order to seek protection from them and save the village.
He always left the child to die right after the birth. He had the audacity to call his son a half-demon child when actually he was the reason behind it.
I can go on forever about this excuse of a man but the voice artist.
The voice artist who is Naoya Uchida did an amazing job that we actually felt the anger when the voice echoed through the screen.
Nui No Kata
Hyakkimaru and Tahomaru's mother, Daigo's wife, and a helpless woman. *sigh*. A selfless woman who was completely broken upon her son's departure.
Her life there on remained crying in regret and praying to forgive her for not saving her son, Hyakkimaru from the hands of the demons.
Her other son, Tahomaru has been longing for his mother to look at him and give him all the love he deserves but Oku (her husband calls her that) was too busy repenting her first son's loss.
With a huge regret of not saving her son, she gives away the luxuries and comes down in search of her son.
Later on with the deep repent towards Tahomaru she ends her life with him in her arms.
Her voice shows despairs which were carried out tremendously by Chie Nakamura.
Jukai
Hyakkimaru's "Oka-sama". I am getting emotional. Let's get to business. Jukai, a doctor who once worked for Lord Shiba which ended in a very nasty way.
There on to cure his guilt, he started treating the needy for free. After knowing that the boy he raised at a very young age lost his parents because of Lord Shiba, he finds himself entirely broken.
He decides that the last boy he will make the artificial limbs for will be the unfortunate child, Hyakkimaru.
He raised Hyakkimaru to a coming age and then sent him off to find his purpose of living after sixteen years.
He, after that, starts a new life making the prostheses the dead, who lost theirs in the war.
Biwamaru
Our precious old priest is here. Biwamaru is a blind and old priest who has a similar ability to Hyakkimaru, seeing the color of the soul.
He meets the duo, Hyakkimaru, and Dororo on their journey towards finding the demon. He has been nothing but helpful throughout the series.
Even in the last episode i.e. episode 24, he was seen helping Dororo to get her aniki.
The voice artist for Biwamaru has done a flawless job in terms of letting out an old and husky voice.
And that artist is Mutsumi Sasaki.
Mio
A pretty girl that appeared only for a few episodes but has shaken up the heart of our adorable boy, Hyakkimaru.
Mio took in the orphan kids who lost their parents in the war. For raising them with good food she sold her body every night.
Mio's entry was right after when Hyakkimaru just gained back his ears and ability to hear and anything but Mio's voice irritated him.
He liked listening to Mio's little sweet melody. Once after working for both sides during a war, Mio was followed and killed by Kagemitsu's men.
Upon watching Mio die, who was the sole love interest of Hyakkimaru, he first time kills humans.
Rotting the color of his pure white soul. Voice actor: Nana Mizuki
Hibukuro
Father of our little Dororo. He was the leader of the troop that fought against the torture of the samurais.
He along with his wife Ojiya and daughter Dororo lived with his all other men.
However, Itachi, one of his closest man betrays him in order to gain a safer future in the hands of a samurai.
Hibukuro escapes at first, but fate takes him back to the place where he loses his life while fighting and right in front of his family.
Voice actor: Kenta Miyake
Ojiya
Mother of Dororo and beloved wife of Hibukuro. Ojiya was a very brave woman, who never gave in to any odd jobs or misery and did her best to keep her daughter safe after the death of her husband.
She feeds Dororo from whatever she can but never succumbs to any physical activity to get money.
She dies suffering from hunger and cold but making sure that she gave her daughter the whereabouts of the treasure Dororo was entitled to.
Her grave was later shown to be dug by Itachi in order to know the map of the treasure.
Voice actor: Ayumi Fujimura
Itachi
Itachi was one of the main men in the Hibukuro gang. But, his greed for money and status made him helpless to give in to the samurai and betray his leader.
He seems not to regret his actions even after Hibukuro's death and did as far as digging up Ojiya's grave.
Later in the story, he meets Dororo and kidnaps her to know about the other half of the map to the treasure.
On the way to the place, he clears that he no longer worked for the samurai as they betrayed him and his men.
He then says that his leader, Hibukuro was always right. Yet again there was no decrease in his greed for money.
Upon facing the shark demons and managing to kill one of them with Dororo's intelligence he ties her up and moves off towards the treasure.
However, he gets nothing in his hands as he loses his life when the samurai attack the place.
Voice actor: Setsuji Sato
Hyogo
One of two of Tahomaru's men and also his childhood friend. Hyogo along with his sister, Mutsu, lived and served Tahomaru.
He was always there for the master after being brought in by Kagemitsu. Hyogo and his sister lost their parents to the enemies of Daigo.
They learned together with Tahomaru day by day. Three of them shared a very special bond.
Hyogo lost his left arm in a fight with Hyakkimaru which was later replaced by Hyakkimaru's eaten away arm by the twelfth demon.
This results in Hyogo changing into a demon and lose his ability to think rationally.
He gets killed by the horse ghoul, Midori who tears his head apart from his body.
Nonetheless, he succeeds in stabbing the horse. Voice actor: Kenichiro Matsuda
Mutsu
Hyogo's elder sister was also a part of the trio. She was very rational and thought-worthy through the anime.
At first glance, you would take her as a man who is extremely beautiful until you get to know her identity in the later episodes.
She once visits a village in the province and gets in touch with a man, pitifully, who was on the edge of dying as suffering from a dangerous and viral skin disease.
Days later, Mutsu starts getting the symptoms of the disease, yet fight against Hyakkimaru and loses one of her arms.
Watching her brother get killed she attacks the horse which also nears her to death.
In the same way as her brother, she is given Hyakkimaru's arm which turns her into a demon.
Other Decisive factors for Dororo Season 2
Now, let's gets hands over few facts which are important for the upcoming season.
Ending of season 1 of Dororo
Personally, I would say that the ending of season one was very satisfactory.
Hyakkimaru has gone on his journey to find his human self, after getting all his body parts and defeating the 12 demons, while Dororo waits for her partner-in-crime was good to see.
But, what we also saw was that our Dororo has all grown up in the last scene and is running towards her aniki, who is now back from his voyage.
The ending was simple and self-explanatory, to be honest. Yet, again a beautiful portrait of Dororo and the handsome growing of Hyakkimaru has sprouted seed of romance in many viewers.
If that happens, the story will take a turn of 360 and that is for sure.
What is your opinion on this? *sigh*
Controversies of the series
The new animated version of the manga has not been in any controversies and has sailed smoothly.
Or should I say is sailing smoothly? However, the 1969 version of the manga was abruptly stay put on the television.
In other words, was discontinued. The people who have read the manga had a clear idea of the number of demons in the anime.
For your information let me tell you that, there were 48 of the demons who had fed over Hyakkimaru's body.
But, only 12 of them were taken into consideration in 2019's version of the anime and Hyakkimaru gained all his body parts in just 12 of them.
And that was a little bit disappointing according to the anime lovers and more justice could have been delivered to each episode was the saying.
Conclusion
The anime, Dororo is a rare gem with the perfect mixture of emotions, action, and comedy.
But looking at all factors it's highly unlikely for it to return.
Let's hope for the best. Until next time, Sayonara!!