»
Demon Slayer Season 2 : Everything you need to know in 2021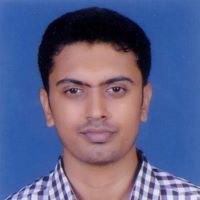 Vignesh-Updated May 27, 2021
---
The news of Demon Slayer's Season 2 release came exactly at the right time.
The movie became 2020's highest-grossing cinema in the US. It smashed too many records and brought international recognition.
This was also the first time a shonen anime-based movie rocked the scene. This news will reach fans that have waited with bated breath.
Yes, Demon Slayer Season 2 will be coming out in 2021. The movie's success has influenced this decision to a great extent.
Read further as we explore more about Demon Slayer – from its source material to controversies.
Let's start with what we know.
Everything we know about Demon Slayer so far
The blockbuster anime series Demon Slayer Season 2 was confirmed recently. The build-up which it's Season 1 and the movie gave was tremendous.
The 2020 movie Demon Slayer: Kimetsu no Yaiba the Movie: Mugen train became the number 1 movie that year.
It was a historical moment where a movie from outside Hollywood topped the box office.
It was a super hit even in the domestic market of Japan. It became her best submission for Best Animater Feature Film for the Academy Awards.
Demon Slayer Season 1 was an adaptation of the manga. The manga was conceptualized by Koyoharu Gotouge.
Season 1 had 26 episodes and was released in 2019. Seeing the success of it, the producers planned a movie as a sequel.
The movie got released in 2020 and it would be an understatement to call it successful.
It was more than that. This prompted their producers Ufotable to announce the release of Season 2 of the anime series.
It had won so many hearts by then. The manga was also a factor that led to the movie's success.
For every successful anime or movie adaptation – there's the splendid source material. This sets the ground for their concept, story, and theme.
The manga is also a bestseller. If you have not watched Season 1 or the movie, let this serve as a spoiler alert.
The plot is based on the Taisho era. This was in the early 1900s when Japan was under Yoshihito.
The protagonist in the anime is a teenager named Tanjiro Kamado. He leads a happy life with his parents and sister – Nezuko in the Japanese mountains.
They sold charcoal for a living. One day, he returns home and sees Nezuko possessed by a demon.
She had become a bloodthirsty devil due to this. His parents were murdered by those demons that possessed her.
Depressed by this, he vows to become a demon slayer. He tries to restore Nezuko back to her normal form.
But, he realizes that there's a lot to do. So he goes to Sakonji Urokodaki who's a former demon slayer.
Sakonji agrees to train him to become one. The training which Tanjiro goes through is backbreaking.
His entire struggle bore fruit after he qualified to join the Demon Slayer Corps. That becomes his life's turning point.
He meets fellow demon slayers and befriends them. Zenitsu Agatsuma and Inosuke Hashibira become his two close friends, there.
Zenitsu was talented but shy and introverted. But, Hashibira was furious and fearsome. They soon learn about Hashira – which is the elite wing of Demon Slayers.
Tanjiro learns about the leader of Demons named Muzan Kibutsuji. He is the patriarch for all the demons that worked in the world.
He commanded a group named Twelve Kizuki. This was also called blue moons and had the most feared demons on a roll.
Meanwhile, Tanjiro's sister Nezoku is able to fight the inner demons. Though she does not win yet, she can control them.
Therefore, she is able to stop herself from killing other beings. She accompanies Tanjiro everywhere and is protective of him.
The other demon slayers in the Corps are not happy with this. They saw her as a threat to their Corps.
They did not want an enemy to become a Demon Slayer with them. Tanjiro loves Nezuko and does not want to forsake her.
This puts him in trouble at crossroads.
Ending of Demon Slayer Season 1
The ending of Demon Slayer Season 1 was a perfect one. It ended up giving the scope and opportunity for a sequel.
This came as the 2020 movie Demon Slayer: Kimetsu no Yaiba the Movie: Mugen train.
The ending of Demon Slayer Season 1 shows the demon slayers prepare for a mission.
There was a report of 40 people going missing on board. That's why Tanjiro, Zenitsu, Inosuke, and Nezuko embark on a Mugen train journey.
They were sent to meet a Hashira named Kyojuro. They are tasked to finish off a powerful demon.
They will be arriving at the Yoshiwara Red Light District. Season 1 ends by showing a low demon on top of the Mugen train.
He was tasked to kill Tanjiro to get more blood from Muzan. More blood would mean more power.
The movie focuses mostly on the incidents on the train. This became popular due to its emotional & action sequences.
You need not have watched the movie before watching Season 2. However, you must watch Season 1.
The movie is a small part of the story. This was while the plot transitioned from Season1 to Season 2.
Official Announcements and Release Date of Demon Slayer Season 2
Demon Slayer Season 2 release was confirmed by the producers UFOtable.
During the Demon Slayer Matsuri Online -Anime 2nd Anniversary Festival, they said that 2021 will see the Season 2 premiere.
It would continue on the same source material which is the manga. The announcement that came in February said that it would feature in summer.
This announcement was seen by more than 1.5 million viewers. What else do you need to know about the popularity of Demon Slayer?
Now, let's have a look at the source material and its intricacies.
Source Material Information for Demon Slayer Season 2
Demon Slayer Season 1 was the adaptation of its Manga. It had 23 volumes in total.
It was published between 2016 and 2020. Here's a list of all the manga volumes.
| | |
| --- | --- |
| Serial No. | Manga |
| 1 | Cruelty |
| 2 | It Was You |
| 3 | Believe in Yourself |
| 4 | Robust Blade |
| 5 | To Hell |
| 6 | The Demon Slayer Corps Gathers |
| 7 | Trading Blows at Close Quarters |
| 8 | The Strength of the Hashira |
| 9 | Operation: Entertainment District |
| 10 | Human and Demon |
| 11 | A Close Fight |
| 12 | The Upper Ranks Gather |
| 13 | Transitions |
| 14 | The Mu of Muichiro |
| 15 | To Become a Marked One |
| 16 | Undying |
| 17 | Successors |
| 18 | Assaulted by Memories |
| 19 | Flapping Butterfly Wings |
| 20 | The Path of Opening a Steadfast Heart |
| 21 | Ancient Memories |
| 22 | The Wheel of Fate |
| 23 | Life Shining Across the Years |
Season 1 and movie Mugen Train covered 8 volumes of the manga. This means that there's more than enough source material for Season 2.
This means that even Season 2 will not be sufficient to finish the whole manga collection.
Expected Plot of Demon Slayer Season 2
The anime and movie have covered the 8 manga volumes out of the 23 ones.
Let's assume that the Season 2 of Demon Slayer may cover 4 – 5 more.
Therefore the plot will be about the Hashiras fighting. Season 2 would begin with a conflict between Hashiras and the demons.
The lower ones would be defeated soon and the elite ones would come. Daki and Gyutaro would come to know about some harsh truths.
This would trigger some fights among them and how they became demons. Nezuko would be struggling as she fights on two fronts.
Inside and Outside. Tanjiro may get a new sword which would enhance his strength. This would be a sure shot at defeating many opponents.
This would help the Demon Slayer win many fights. It's doubtful that Season 2 may show Muzan's raid of the Crops HQ.
But, the end may most probably be when Nezuko heals. She would be healed when she gets the power Muzan aspired for.
Now the Demon Slayers would be sure that Muzan is coming for them.
Popularity Details of Demon Slayer Season 2
Why does it even matter for season 2? It matters because it was only made to be popular. So let's look if it is popular.
Twitter Activity
Demon Slayer updates are conveyed through their official Twitter account: @kimetsu_off. The announcement of Season 2 was also made through this handle.
It has over 2.2 million followers which shows the popularity of Demon Slayer. Let's now analyze the general internet interest in this.
Google Trends
Here's the Google trends graph for the worldwide search statistics. The manga was first published in 2016.
Ever since that, there has been a steady interest in Demon Slayer. In 2019, when Demon Slayer Season 1 was released, there was a spike.
Following the release of the Mugen Train movie, the graph went even higher. In 2021 February, when UFOtable made the Season 2 announcement, it shot up.
This explains the last spike in this graph. Let's now see the google search origins and figures.
Google Search
As we know, Mugen Train grossed a lot in North America. It was also popular worldwide.
It's time to talk about how many out there like you are searching for updates about season 2.
As the above image shows United states having 219k people searching every month leads the searches followed by the UK(38k searches per month).
It's no surprise that these huge searches like no game no life season 2 and goblin slayer season 2 are there owing to the popularity of the show.
Why do fans need Demon Slayer Season 2?
Its popularity! Why else would fans want the Season2? Demon Slayer: Kimetsu no Yaiba the Movie: Mugen train helped the concept immensely.
This could help the Season 1 of Demon Slayer find new viewers. Once the movie became popular in the US, even the manga sales went up.
It was a domino effect, in short. The movie was much easier to make compared to the 20+ episode-long anime.
Season 1 ended with an unfinished tale. It set the ground for the movie and even a Season 2.
But, by now you would have known that even a Season 2 won't be enough.
There's so much manga to be covered!
Online Reactions for Demon Slayer Season 2
Online reactions are across social media websites and niche ones. These are the best places you can go, to get into the rabbit hole.
Trends and popularity benchmarks had to be redefined after Demon Slayer. Let's have a look one by one.
Quora Reaction
Quora is a question-answer website. There are nearly 50+ questions on Demon Slayer. Also, success is in the answers.
Most users find answers shortly and in huge numbers. Here, a user explains in a sweet and simple way something which you should read.
Reddit Reaction
Reddit was abuzz with reactions after the announcement of Demon Slayer Season 2. Let's have a look at the subreddit r/kimetsunoyaiba.
This sub has more than 1,60,000 members. You can see the pinned post which has 5500+ upvotes and many awards.
These are things that an anime producer would love to see.
Rating and Reviews for Demon Slayer
Of course, we would talk about ratings because many of us don't want to spoil our precious time.
IMDb
IMDb has 38,000+ voters who rated Demon Slayer Season 1. It was rated 8.7 out of 10,  which is excellent.
Around 40% of the votes were ones rating it 10 out of 10. Demon Slayer surely won the hearts and souls of many viewers.
Myanimelist
Myanimelist is your go-to website if you need to know about any anime series.
It has detailed information and reviews. Let's check this, now. Around 11 lakh + voters reviewed Demon Slayer.
It got an average of 8.60. This is impressive considering the high volume of ratings it got.
Crunchyroll
Crunchyroll is somewhere you can watch the Season 1 of Demon Slayer. It also collates and ranks animes based on viewers' feedback.
It got rated 4.8 out of 5, by 1239 voters. There are many helpful reviews as well.
You can read a happy viewer's note there.
Sales and Profit Details for Demon Slayer Season 2
Demon Slayer was a commercial success. Well, that's an understatement! It rocked! Let's see how each of the items with this brand, did.
Manga and Light Novels Sales
It became one of the bestselling manga of all time. By February 2021 (when Season 2 was announced) it sold more than 150 million copies.
This was including the sales of digital manga copies. The Weekly Shonen Jump, where it was published, serialized it from 2016 to 2020.
The chapters of it were collected in 23 tankobon volumes. Estimates say that the Demon Slayer print revenue was more than 2.6 Billion Dollars (270 billion Yen).
This is a huge success for a manga concept. It had two light novels which ranked in Oricon's ranking chart.
They were:
Demon Slayer: Flower of Happiness (ranked 3

rd

)

Demon Slayer: One-Winged Butterfly (ranked 4

th)
They had sold more than 4 lakh copies in total. Demon Slayer: Kimetsu no Yaiba sold 27 Lakh+ copies and became a hit in 2020.
Therefore, the revenue from it combined was much higher.
CD/DVD Sales
The sales from anime volumes were close to 50 billion yen. This was a great amount.
It will be still increasing as you read this. Demon Slayer: Kimetsu no Yaiba the Movie: Mugen train collected $477 million from the box office.
This was the worldwide income. It became the first Japanese anime to cross the $ 400 million mark.
The worldwide collection from anime and movies can be roughly estimated from this – to more than 1 billion dollars.
Streaming of this anime is available via Netflix and Crunchyroll.
Merchandise and Video Games
The merchandise sold under this brand was:
Clothes – robes, cloaks, hoodies T-shirts, etc

Jewelry – Earrings

Masks

Keychains etc
The related products like these made 130 billion yen in sales. That's a lot more than the movie or the anime, stand-alone.
There were 2 games officially as a part of this concept:
Kimetsu no Yaiba: Hinokami Keppūtan

Kimetsu no Yaiba: Keppū Kengeki Royale
The popularity of Demon Slayer helped Sony rake in huge profits. They had an eight-fold increase in profits this year.
The figure stood at 982 million dollars for January – February alone. The COVID 19 pandemic and its lockdown had a role in this.
The Lockdown forced people to stay indoors and they played games. Its yearly profits in March were 11 billion dollars.
A huge chunk of this is attributed to income from the Demon Slayer game.
Production cost and Success of Demon Slayer
A website cartoon brew said that the budget for the Demon Slayer movie was 65 million dollars.
This was a small investment the producers made to rake in huge profits. There's not much information on the anime's budget.
But, Takayuki Nagatani who produced the anime Shirobako, has something to say. In 2015 he said that it cost more than 500 million yen.
This is 4 million dollars and it's for an anime of 24 episodes. Let's consider the inflation and increase in other expenses, today.
This can help you get a better picture.
Here are the people behind the success of season 1 and the movie.
Demon Slayer Season 1
Concept - Koyoharu Gotouge

Direction- Haruo Sotozaki

Production -

Ufotable (Hikaru Kondo, Akifumi Fujio, Masanori Miyake, Yūma Takahashi)

Music and Sound- Yuki Kajiura, Go Shiina

Studio - Ufotable
Demon Slayer: Kimetsu no Yaiba the Movie: Mugen train
Concept - Koyoharu Gotouge

Direction - Haruo Sotozaki

Production -

Ufotable (Akifumi Fujio, Masanori Miyake, Yūma Takahashi)

Adaptation - Ufotable

Music and Sound- Yuki Kajiura, Go Shiina

Cinematography- Yuichi Terao

Editing - Manabu Kamino

Distribution – Toho Aniplex
Famous Characters We Could See in Demon Slayer Season 2
Here are the famous characters who'll continue to appear in Season 2. They are the pivotal points of this plot.
Tanjiro Kamado
He's the protagonist of Demon Slayer. He loses his parents in an attack by Muzan the demon.
However, his sister survives it and he wants to revive her. She was possessed by some demon.
He joins Demon Slayer Corps to seek revenge. Sakonji was his mentor there. He becomes an ace at fighting.
His thick skull makes his head butts fatal. His smell sense is also an asset.
He's kind-hearted and intelligent. But, he has a weakness. He is too sympathetic and sometimes cannot fight or kill demons.
He's optimistic and a go-getter which makes him popular among the Demon Slayer Corps. He's quick to make friends who later help him.
He tries to maneuver around Nezuko and some demon slayers who hate her. He tries hard to convince them about her but, it does not work.
He loses his arm and eye after waging a war against Muzan. But, they have also restored thanks to his friends who intervened.
Nezuko KamadoNezuko is Tenjurou's sister. She was attacked by a demon raid led by Muzan.
However, they did not kill her. Instead, they possessed and injured her.
She would start showing demonic tendenciesNezuko is a caring and generally feminine character.
The anime shows her as a struggling Demon Slayer. She also gets trained at the Corps with Tenjirou.
She runs into clashes with other Demon Slayers. However, she also cares for all human beings.
She never confronted them as she knew that they were helping her brother.
Inosuke Hashibira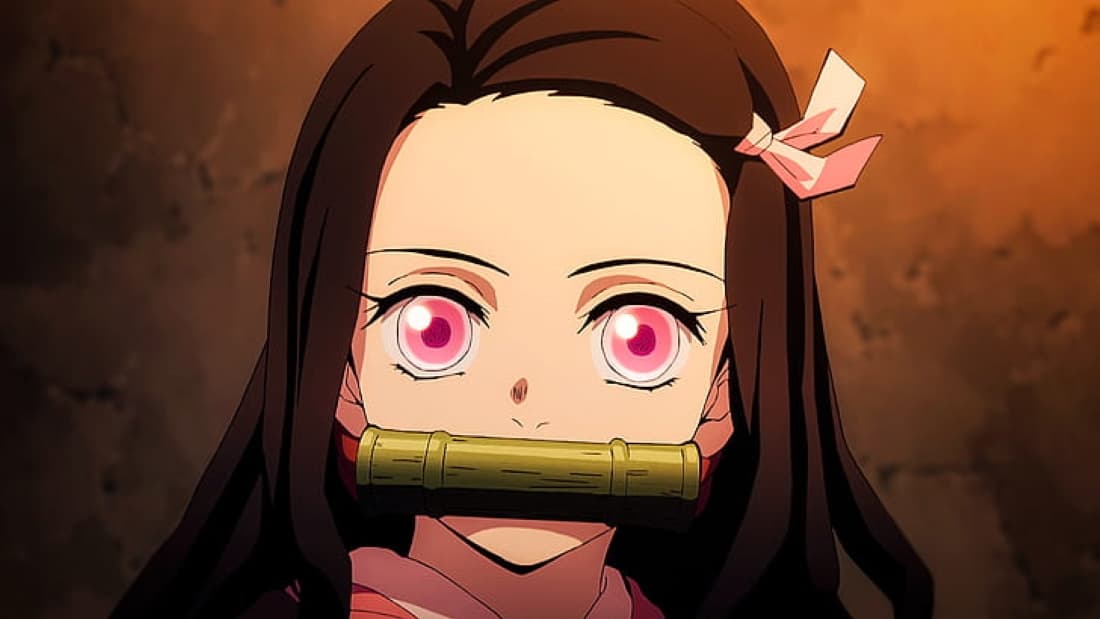 Inosuke becomes Tenjirou's friend at the Demon Slayer Corps. They meet after he completed his training successfully.
His mother was murdered by an Upper moon demon. After that, he was raised by wild boars.
This made him a furious and fearsome character. He is impulsive and harsh. His physique and strength are what makes him well known.
He at times wears the mask of a boar to symbolize his upbringing.
Zenitsu Agatsuma
Zenitsu is a shy and cowardly character. He joins the Demon Slayer Corps due to financial obligations.
He was famous for the thunder breathing technique. Though he is talented and capable, he feels inferior.
He also befriends Tanjiro along with Inosuke. Together, they help him fight his fear. Earlier he used to go unconscious to fight.
That's because his conscious mind would be frightened. He would later go on to marry Nezuko.
Muzan Kibutsuji
Muzan is the antagonist or the villain in this story. He is the one who kills Tanjiro's and Nezuko's parents.
He's the demon lord of the demon world – the strongest one. He was once an ordinary human.
A botched-up medical experiment turned him into a demon. He tries to consume Nezuko to grab the power she has attained.
This power was his lifelong pursuit.
Sakonji Urokodaki
Sakonji is an ex Hashira. He gets connected to Tanjiro and Nezuko through a former student of his.
He was not confident that Tanjiro would finish the training. But, after he grew close to the duo, he began loving them.
When Tanjiro comes back from the Corps, after the exam, he's elated. He becomes a father-like figure for Nezuko and Tanjiro.
He has a secret promise made to the Pillars. It's that he would kill Nezuko, Tanjiro, and himself if she devoured a human being.
Other Decisive Factors for Demon Slayer season 2
By now, you'd be a thrilling fan waiting for Season 2. Let's go a step ahead and see why a Season 2 should be there.
This attempts to justify the need beyond a commercial or a fan point of view.
Trailer
The official trailer of Demon Slayer Season 2 was released, recently.
You can watch it here.
.
Controversy
Demon Slayer Season 1 had become the talk of the town for something peculiar. It was called the Tanjiro earring controversy.
The protagonist Tanjiro used Hanafuda card earrings, in the anime. It was an inheritance from his family.
But, the earrings' design was not exactly like the traditional card game in Japan.
The rising sun with rays crossing the arc invited wrath. Why? This was the symbol of the Imperial Japanese forces during the Second World War.
It invoked wrath and angst among the South East Asians. They bore the brunt of Japanese invasions and this symbol was not pleasing.
The producers were forced to alter the design of the earring to pacify these viewers.
The streaming platforms also did the same in some countries.
Conclusion
Demon Slayer Season 2 will be out soon. The manga will give you a better idea of the upcoming plot.
Watch Season 1 and the movie Demon Slayer: Kimetsu no Yaiba the Movie: Mugen train also.
These 2 series will help you better understand and enjoy Season 2. Sources say that Season 2 of Demon Slayer would have 24 – 26 episodes.
Let's see how it goes. We, at ENTOIN, will share more updates along the way.
Therefore, visit our website frequently and follow our social media handles. Don't forget to drop your email address below, to get updates in your inbox.