»
Top 50 Best Comedy Anime [Must-Watch Funny Anime List]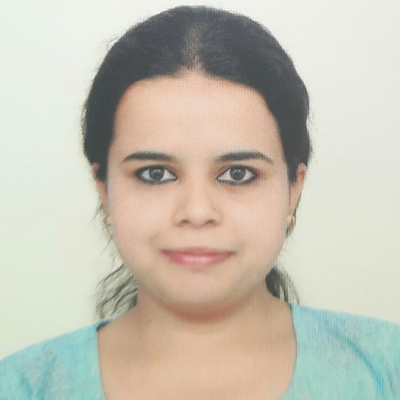 Priya-Posted May 25, 2021
---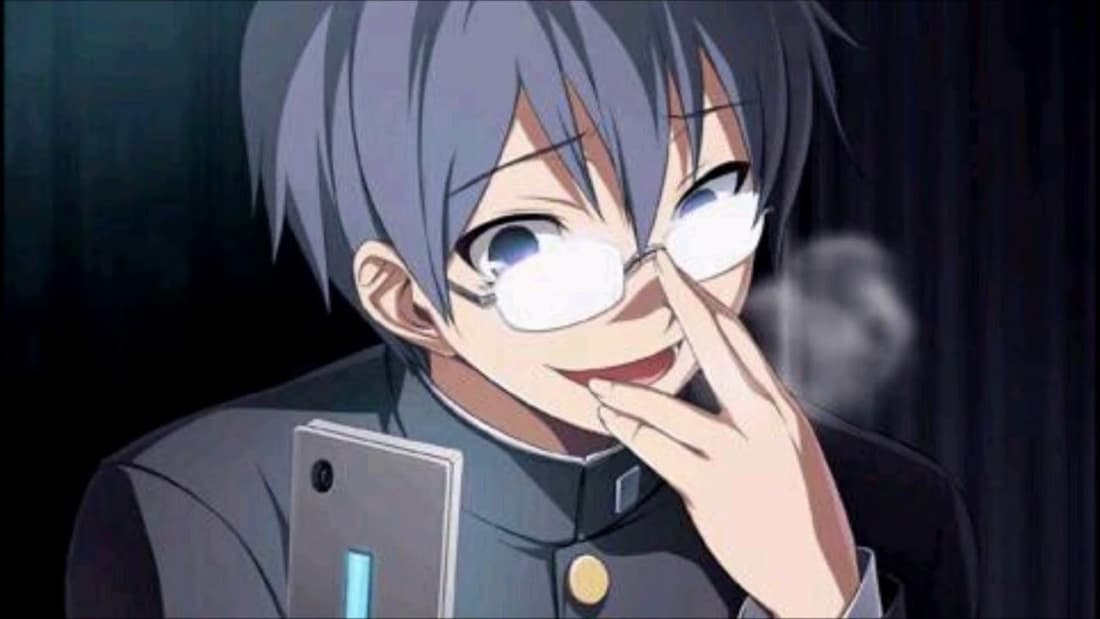 Let's start this with few jokes. So, ahem. Here's a question for you all. What kind of ant is so strong that it can knock down trees?
Guess, come on. It's easy. Hm? The answer is elephANT. Haha. Okay, one more. What do you call an elephant that can swim?
This one is very very easy. The answer is Swimming TRUNKS. LOL!! Okay, fine. I give up!
Don't glare at the screen, please. I know I can't make you laugh but I know something that can.
The list below. The collection of best comedy anime you should binge on.
The anime world is very versatile with popular genres like romance, fantasy, and comedy there are also genres like Josei, Yaoi, Yuri which were often overlooked.
But, did you notice what I just said? "Comedy is popular". Because it is.
There are about seven billion people in the world, out of which 3 to 4 billion are between the age of 1-21.
And 60% of that population watches anime, which concludes that about 2-3 billion people watch anime.
Out of all this, who doesn't like a good laugh? We all do.
But, there is a catch here. Most of the animes are made with a popular genre as a base, be it fantasy, action, shounen, or any other genre.
And comedy turns out to be a side dish and not the main course. But, this side dish adds the most important flavor to your meal.
So, here goes the list of the most flavoring funny anime of all time.
50. Kiss Him, Not Me
Kae Serinuma, a high school girl who is just like any other fujoshi (yaoi fangirl).
A girl who loves pairing the guys together. When she loses a lot of weight after a breakdown of a week because of the death of her favorite anime character.
Her new life begins when she turns into the most beautiful girl in her school.
Yūsuke Igarashi, Nozomu Nanashima, Hayato Shinomiya, and Asuma Mutsumi, four boys who fall head over heels for Kae.
But, here we have Kae who wants the boys to each other instead of loving her.
How will this work out?
49. Bakemonogatari
The Monogatari novel series was written by Nisio Isin and was illustrated by Vofan.
It is a Psychological and Mystery thriller with a hint of comedy. The story revolves around a boy named Koyomi Araragi, who even after been bitten by a vampire stays as a human with the help of a man called Meme Oshino.
However, few of the vampire attributes remain. As the characteristics stay put, Koyami comes across girls who seem to be facing a few specters (ghost) related issues which the boy end up solving for the girls, that go by the name Hitago Senjyogahara, Suruga Kanbaru, and Mayoi.
And of course, Mr. Oshino helps. This stands at 49 with fewer comedy scenes compared to the rest.
Nonetheless, the comedy timing and animation are hilarious. The main characters Araragi have driven a lot of comedy scenes in the show.
Um… also few dirty jokes. His interactions with Mayoi are some of the most hilarious moments but not more than with Kanbaru.
That girls drive the MC nuts and it's a lot of fun to watch him like that.
48. K-ON! Movie
The story follows five members of a music club of Sakuragaoka Girl's High Light Music Club, Yui Hirasawa, Mio Akiyama, Tsumugi Kotobuki, Ritsu Tainaka, and Azusa Nakano.
The girls are approaching their graduation but they do not want to let go of what they have.
Obviously not before their promised trip. A turn of the globe and their finger strikes on the jackpot.
The United Kingdom! Watch the girls enjoy on the streets of London, eating whatever they want and making one final song for their farewell.
This stays on 48 for its friendly humor and lovely scenes. This anime is also produced by Kyoto animation which also brought us Violet Evergarden.
47. That Time I Got Reincarnated as A Slime
Satoru Mikami, the thirty-seven-year-old man, stuck in a dead-end job and unhappy with his mundane life, dies at the hands of a robber.
However, his death gives rise to his other life as a slime monster! He settles with this new life of his, along with other monsters, and lives on promoting harmony in the new world.
This show involves action, drama, comedy, adventure which gives you more than one reason to watch.
46. I Can't Understand What My Husband is Saying
Hajime Tsunashi, a hardcore otaku who doesn't step out of his room and struggles writing his blog earning a living out of it.
On the other hand, Kaoru, a hardworking office lady who likes living it simply except the fact that she is an outrageous drunk.
The funny and adventurous life of this odd couple begins with new ups and downs.
Eventually, the couple finds love in each other facing the ridiculous challenges with a smile and brings their partner happiness.
Watch Hajime's struggle explaining his wife his stupid actions and laugh when Kaoru cannot understand one bit of what her husband is saying.
45. Mob Psycho 100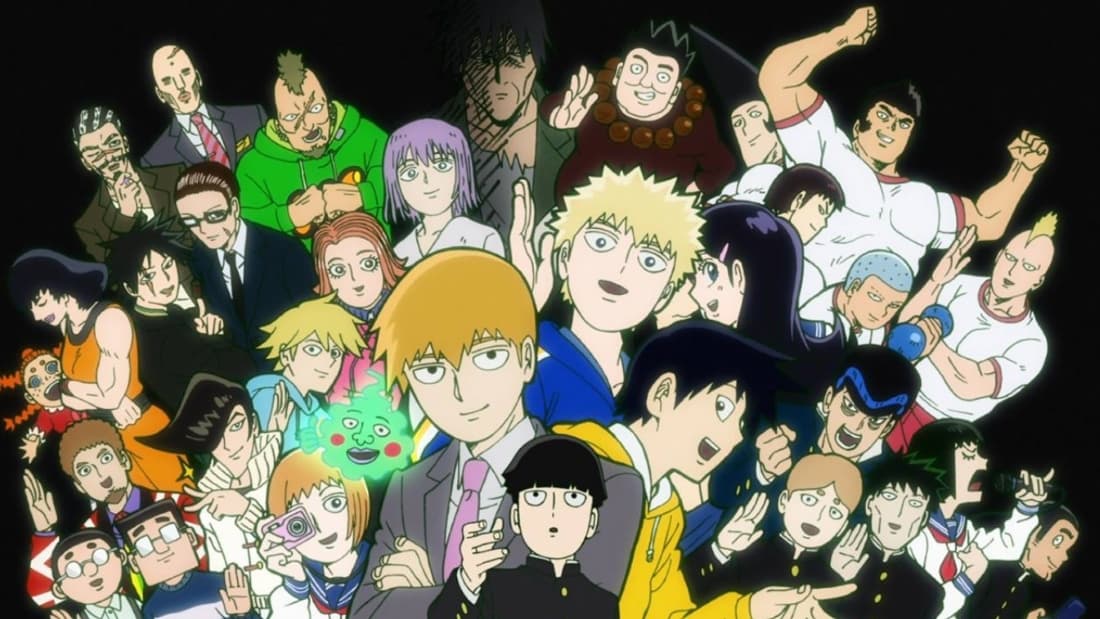 Kageyama Shigeo, alias "Mob," a boy with some exceptional powers  He is an Esper!.
The mob is all resolute to live a normal life and wants his special skills to be kept hidden, but when his emotion hits a cent, something terrible happens to him!
What decisions will he make when the evil-beings, bad espers, and misused organizations enter his life?
This season is considered to be a bit lesser than season two which hit like a bob.
Nevertheless, the interesting plot and much more comedy make it grow on that side. But, most of it lies on the sentimental end.
44. Wotakoi: Love Is Hard for Otaku
The story revolves around Narumi Momose, a hardcore otaku. Every boyfriend she had in her entire life dumped her after finding out her little secret.
But, when she meets her fellow otaku and now coworker Hirotaka Nifuji, she comes up with a plan to never get outed in her new workplace.
And the plan is: DATE HIM!!  "Perfect blend of adult-storyline, comedy and Otaku culture in a slice of life anime".
43. Horimiya
Double life, two lives where people tend to hide their original personality for sake of being popular.
The same happens with Kyoukp and Izumi. The popular girl Kyouko takes care of her little with their parents being away.
On the other hand, Izumi hides his tattoos and piercings which he loved having on him.
And on one fine day, they both discover each other's secrets, then become friends in no time.
But, is there any scope for love? The reviews are quite top-notch. The viewers really liked the romance and comedy part of this anime.
It seems the story and characters will provide you the warmth with some tremendous animation.
42. Barakamon
What more could go wrong, when a known calligrapher punches a judge for criticizing his work?
A lot! As a punishment and to make Sei repent his actions, his father sends him to a remote village.
Far from the modern conveniences of the city, the moody artist must adapt to his rural environment which he has never been a part of.
In this rural environment where his instruments don't work, a constant annoying neighborhood keeps bothering, and neighbor children use his house as a secret base.
So, he faces difficulty focusing on his work. A simple slice of life anime with no glittery animation or special effects yet a good watch.
Go for it.
41. GTO: Great Teacher Onizuka
In my younger days, I always wanted to be a teacher. And teach children morals and ethics.
Of course, every teacher wants to do that, right? Wrong.
Let me introduce you to the Great Teacher Onizuka, who wants to become a teacher to look up the color of high school girls' undies on a daily basis.
Yep, you read it right. Eikichi Onizuka, a 22 years old man, former leader of a biker gang, with lowly grades in school, and the bad list goes on.
But, now this not-so-ideal man wants to become a great teacher. Nevertheless, the delinquent students of the school do not want him as a teacher and try every other to get rid of him.
However, the man hasn't heard the word "no" before. Get ready for censored language learning, never applicable formulas, and very physical physics.
40. One Punch Man
One of the well-known animes of all the time is, One Punch Man. The main concept of the anime is action but the comedy scenes and timings are no joke.
Saitama, a boy who wants to become a superhero for fun. But, after three years of intense training,  he obtains the ability to knock a villain, no matter how strong they are, with one punch.
Watch this exciting pair bicker when they come across and Saitama denies Genos with all his might.
39. Chuunibyou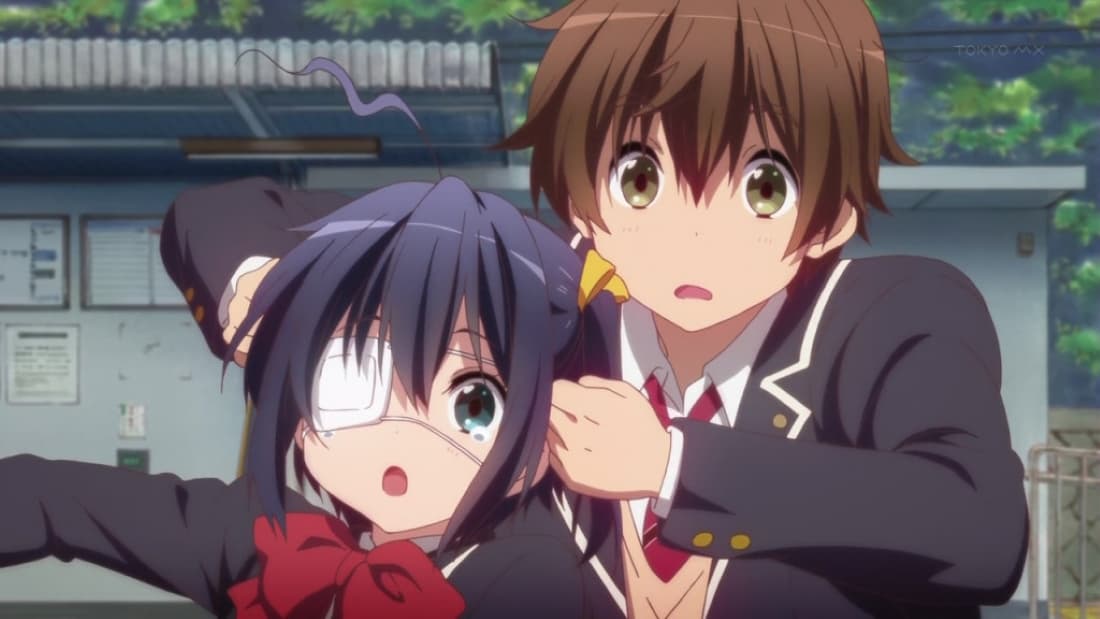 Are you special? Of course, you are! So am I. Everyone is special in their own way in the world.
But, our MC  here thinks they are special enough to have supernatural characteristics. Yuuta Togashi, a boy who had a very embarrassing past wanted to live a normal school life.
With all his embarrassing moments buried he wanted a new life until enters Rikka Takanashi.
A girl with an eye covered with a patch and a brain that doesn't stay calm.
Rikka is someone who believes she got some superpower and then indulges Yuuta into it.
It's fun watching the young man denying the tempt of being not just another human being but someone with super characteristics.
The anime has got super good scenes that could break laptop screens and make your eyeballs bulge in awe.
The comedy timing and scenes of the anime are also no less. Just a perfect combo of a school humor drama.
38. Saekano: How to Raise a Boring Girlfriend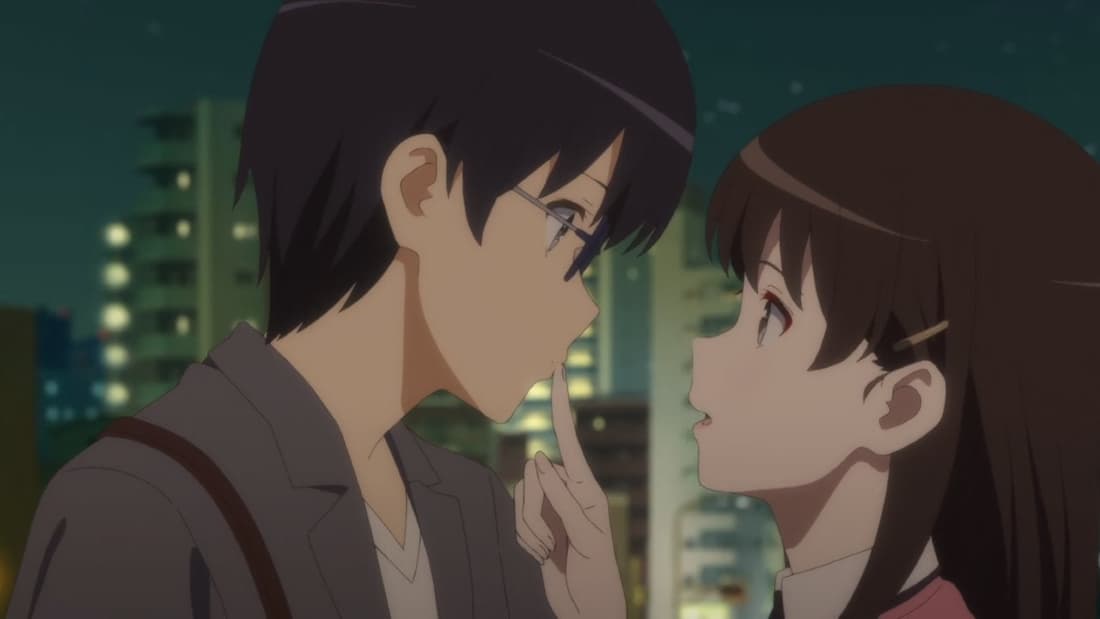 Tomoya Aki is an otaku who is obsessed with light novels and animes. He feels that others should also experience the joy and excitement that he finds in his collections.
In order to do so, he wants to create a game, by playing which players will have a wonderful experience.
But this tasks he can't do all by himself so, he recruits a team.
For the inspiration of the game, he finds Megumi Kato.
Then the story follows the stress and commitment required to meet deadlines and working in an industry where continuous efforts are required to survive.
Although it feels more like a business kind of movie, do not mistake. It contains a lot of hilarious moments. 
37. Konosuba
Another good reincarnation story where Satou Kazuma, a man that loves playing video games dies due to a truck accident.
But, things change when he gets reincarnated in another dimension and encounter taking long his team of the goddess, Aqua, a dorky dork, Megumin, and a lady knight, Darkness.
Things start becoming more interesting when the Crimson Demon village where Megumin and Yuyun belong suffers a threat.
What the team will do? Watch Kazuma living his best life in a video-game-like world with an amazing team.
36. Heaven Official's Blessing
A supernatural setup with a royal background, handsome men, and COMEDY! The anime is a Chinese one with action and comedy as its base.
As the BL genre is popular, this story also hints towards the traits of some romance between the main leads.
Xie Lian is the crown prince of Xian Le Kingdom, despite many demotions, he succeeded in ascending the heaven.
But, one fine day he breaks the gold Palace of the heavenly. He strives up his journey to another world to exorcise ghosts when no human worships him in the hope to maintain his dignity.
During his campaign, he encounters two heavenly officials and a mysterious young man in red.
The four musketeers experience lots of odd and peculiar situations. And conclude the mighty is not all glorious.
35. Non-Non Biyori
Hotaru, a city girl who gets transferred to a calm and silent village. Her life takes turns from findings out that the school she will going to have only five students to try out a new lifestyle.
The new life begins to make her feel at home and at peace. With her new friends and a friendly neighborhood, Hotaru loves her new beautiful life.
The plot is simple, calming and the one that will make you laugh out loud.
There is no drama, romance, or cliché kind of themes but at the end of the day, you find the empty hole in your heart, filled.
34. Kamisama Kiss
Hate to love set of anime. Nanami who used to live in an old and ruinous apartment with her gambling addict and drowned in debt father ran away one day leaving his only daughter behind.
She starves and stays homeless until one day when she comes across a strange man who starts considering her as the new goddess of a shrine.
She gets a place to stay which is preoccupied with Tomae, a fox, who starts fighting with the girl addressing her as a mere mortal.
The agreement of her stay ends up with one condition which also includes performing her duties: She has to kiss the big-mouth guy first.
But, will she? There are reviews and articles out there saying not to miss such fun anime.
So, what do you say? Hm?
33. Nodame Cantabile
The upright and intellect Chiaki is the most renowned pianist of his school. He aspires to be like his idol, Viera, a great pianist.
But, a few things stand between him and his dream: his fear to fly, a terrible breakup, and the dismissal of his instructor.
After an unlikely and tired full day, he comes home to find a young woman, Nodame who turns out to be very talented in piano.
Though, their encounter brings a lot of chaos which eventually turns into some closeness while they work together towards their career.
A classical music anime with loads of humor. The characters are well-written and enacted, which gives this anime a few browny points.
32. Great Pretender
One of my most favorite plots of all time. Edamura Makoto is Japan's biggest conman.
Along with his partner, Kudo tricks a Frenchman but the twist of the story enters when it turns out they were the ones who got tricked instead by the same Frenchman.
The so-called Frenchman is none other than the higher-level swindler, Laurent Thierry who is supposedly involved in the mafia.
Edamura has no idea what kind of bad awaits him which he had invited on himself.
The plot as told is amazing for any comedy-based anime. The troubles that Edamura will go through will make you laugh instead of pitying him.
31. Bakuman
There is rivalry and competition in any and every field, so is it for Moritaka Mashiro and Akito Takagi.
Their journey has been of a lot of success and aspiration. But, it also did bring them rivals.
As they head towards their journey for getting their manga and anime adaption they make new friends, fierce rivals, and a strong path ahead.
The anime brings in a lot of humor with the boys making it hard for the deadlines and then for the adaption.
30. The Devil is a Part-Timer!
As the name suggests, the Devil is indeed a part-timer. After tasting almost defeat in the hands of hero Emilia, Demon King Satan had no choice but to quickly take off to another world with his Demon General, Alsiel.
However, upon reaching the premise which is called "Japan", Demon King comes to know that he had lost all his powers and had to work part-time to survive as a normal human.
But, what happens when Hero Emilia finds Demon King and destroys his new life?
29. Laid Back Camp
A solo trip of Rin Shima turns out to be doomed when a change in weather and blocked roads stop her from seeing the sunrise by the sea in New York.
A ray of shine shows up when Nadeshiko Kagamihara offers to stay at her grandmother's house.
And what if the two-day planned trip extends and she encounters few known faces on the way?
The anime more supposedly falls under the adventure and fun category but the comedy comes with girly groups having the fun of their life.
28. Tamako Market
Tamako Kitashirakawa, a girl in her teenage and just like any other teen she is clumsy and very cute.
Usagiyama, a shopping district in Japan where the adorable teen's family own a bakery, where they bake mochis, Tama-ya.
Her life takes a turn when she comes across a talking bird, Dera Mochimazzi, who assures that he is royalty.
He further explains that came to her land to seek a bride for their crown prince.
He then decides that Tamako will the perfect bride. But, when he gets himself drowned in the taste of the mochis, he gains a lot of weight which makes it impossible for him to fly.
On the other hand, Mochizou Ooji has immensely deep feelings for Tamako who is the daughter of his father's mochi rival.
Will the teenagers develop any feelings? Or will Dera will be able to take the bride with him?
27. Cromartie High school
Takashi Kamiyama, a student with over average IQ, is a modest, calm, and ideal student.
But, what is he doing in Cromartie High school? Cromartie High, a school full of delinquents.
A group of lions where violence is the only answer to every question. What will this combination lead to?
CHAOS! This anime has the most hilarious expression ever. You will question every scene in the show and then question that are you laughing so much.
This is just so good. Go for it!
26. SK8 The Infinity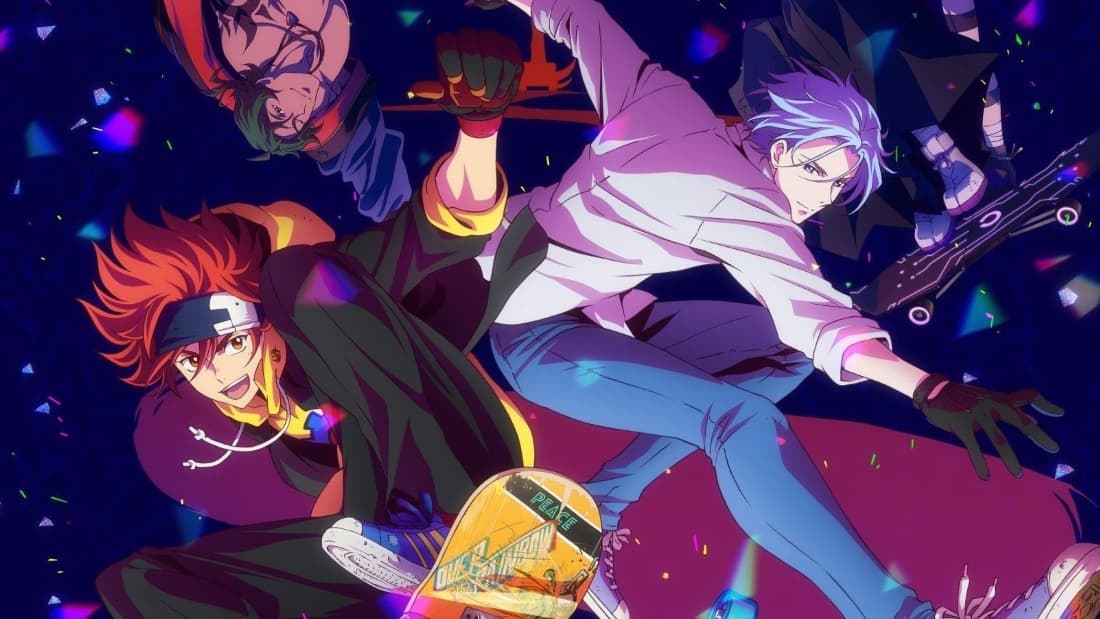 Another passionate and new anime for sports. A dangerous and secret skateboarding competition is "S".
Rei and Langa are passionate about it. When Rei takes Langa, a transfer student to the "S", the new member fall right in love with the sport.
Find the fun with these young talents. One of the most popular animes of 2021.
The anime is going bop all over the internet and has become a hot topic among anime lovers.
The sports enthusiastic and the bl lovers are loving it a lot more than the normal.
BUT, it is not a BL! Overall, a promising one.
25. Maid Sama
A high school story with a comedy touch. Tak! Misaki Ayuzuwa is a high-school student who starts working in a maid café as a part-timer.
She doesn't want anyone to know about her the whereabouts of her job and keeps a low profile.
Everything goes well until Takumi Usui takes an entry. Takumi is the popular boy of the school with a very cool-guy image and a funny character.
He is also Misaki's classmate and is now aware of her part-timing. What consequences will their encounter lead to?
The anime has rom-com as a plot. That is, it is a romantic anime with massive effects of comedy scenes.
The anime shows you a great combination of romance and comedy. Even you do enjoy romance for the most part you can still enjoy this piece of work
24. The Tatami Galaxy
A man can dream, so did he. A perfect college life with girls dancing all over him and a lot of girlfriends.
But, everything is ruined by his zero socialness. His only friend keeps pulling him into a dumpster of troubles.
With no girlfriend and no social life, where is the man's life headed? The art style in this anime is different and interesting.
The sufferings of the poor will make savages like us laugh. Bad, I know but we can't help it.
23. My Teen Romantic Comedy SNAFU Climax
Yukino a teenager determined to prove herself tries to become self-reliant. To do so, she participates in the school prom and its preparation.
From thereon begins the journey of emotional turmoil and unknown challenges.
The story revolves around the school prom and volunteer service club of school to understand their feeling for each other while preparing for the event.
22. Handa-Kun
Handa-Kun is the most despised student on the campus, always lonely, being bullied, and a super introvert.
Awww, poor him, right? WRONG! All those facts above are of what Handa thinks of himself.
In reality, the situation is the opposite. Handa Is the most popular kid on the campus.
With a face of a celebrity, excellent calligraphy skills, super cool personality. But like we just saw he thinks everything in a false manner.
The moments will get handsy when his fans and Handa interact. He will conclude that they are bullying him and they will consider him to be too cool to mingle with them.
It will be hilarious.
21. One Piece
A treasure hunt of one of its kind. The story is about finding the treasures of the infamous pirate Gol D.
Roger. At the moment this powerful pirate is being executed, he reveals a big secret.
What's this big secret? He reveals that he had hidden all his treasures including the most precious treasure One Piece on an island at the end of the grand line.
All treasures of the most powerful pirate on earth, who wouldn't be tempted?
However, the story turns into fantasy when the viewers know that Luffy (the protagonist) is no ordinary boy, he ate one of the Devil's Fruits, when he was younger and gained its power to become a Rubber Man.
Now, with everyone chasing the treasure, One Piece, will Luffy be successful in his mission?
It has been 21 years since the anime was aired yet still it holds the authority to be ranked among the top 20.
And voted as one of the highest-ranked animes on IMDb.
20. Demon Slayer
Human flesh-eating monsters are a kind you have always heard of. Coming from the darkness of the night and devouring every mankind visible.
But. You might have also heard of Demon Slayers who come striving the walls to protect you from the monsters.
This anime is about Tanjirou Kamado, a very young and only man in his family.
On one unfateful day, Tanjirou goes down to the local village to sell charcoal and make a little money out of it.
As he steps into his house he finds that his whole family has been slaughtered and the only survivor, his sister, Nezuko has been changed into a demon who still acts like a human but is dangerous.
To cure his sister and save others from getting killed he joins the army of demon slayers.
This is a shounen anime with an action theme but the comedy timing and scenes are no less than any other normal anime.
A good plot, great animation, and a wonderful script.
19. Gurren Lagann
The small village of Jiha is a place where people are used to staying in huge caves and away from anything above.
There lived a shy boy, Simon who works as a digger who once found a strange shining object while digging.
Kamina, a man with weird and rakish glasses becomes friends with the boy and forms a band Gurren Brigade.
The elder of the village declines the idea of the band to find more about the world and want to punish them.
But, when the world starts getting destructed Simon with Kamina, a girl Yoko and a robot named Lagann start their journey to save the world from the Beastmen and piecer the heavens.
The comedy of this anime is amazing with often disputes of Leeron and Viral. Leeron being the funniest character irritates Viral on every occasion even without knowing what is he doing.
Their interactions are funnier!
18. Mo Dao Zu Shi Q
The story of the bashful duo Wri Wuxian and Lan Wangji has taken a chibi anime adaption.
We all know that everything Wei Wuxian does is against Lan Wangji's book of law but will he listen?
NO. Come let's find more of this cute and partners and a different and funny side of Lan Wangji. This is going to be one of a kind.
The origin is Chinese animation and the parent story is Ma Dao Zu Shi, a well-known animation that is also carried into live adaption.
But, this version is the cutest!!
17. Assassination Classroom
A school with a dangerous concept. Students who aren't normal, and a  teacher who is everything they should not be.
Quite interesting right? A creature from far away comes down to earth to claim that he will destroy the planet within a year.
Pitying the oblivious humans, he gives a chance to learn the tricks to kill him by becoming the homeroom teacher of a class.
Will the students be able to excel in his subject? What will the students do to take down the tentacled monster?
Another story with a very different plotline. School assignments have always been monsters in a student's life, but assignment to kill a teacher, wow.
16. Haven't You Heard? I'm Sakamoto
Do you know who's the coolest human alive? It's Sakamoto! Solving every problem with pro-ease, helping the girls, defeating the bully, the teachers can't over wit him, he is the one every girl wants to date and every boy wants to be friends with.
If not, despise because they can't be him. Stop him from helping animals, impossible. Expert sword fighting skills but with a bee?
Check. The show is entirely based upon Comedy. It is sure that you will be laughing until your voice goes hoarse but do not accept much logic just enjoy.
15. Arakawa Under the Bridge
After saving the life of a young man, Kou Ichinomiya, a young woman is offered a wish.
Kou who is taught from his childhood that one should never be indebted to anyone asks his savior to pay back.
The savior who wants to be in love asks Kou to be her boyfriend.
She takes the man to her base where the rest of her friends live, under the bridge of the Arakawa river.
And how do you think the rich kid, Kou will react when her super odd and eccentric friends meet him?
14. Lovely Complex
Lovely Complex is a story about a girl and a boy. Well, many stories that we see today are about boys and girls.
What's peculiar about them? Yes, there is something strange about their physique. The boy Atsush is much shorter than average looking guy while the girl, Koizumi Risa is just the opposite.
The story begins with fights and often bickering until they start feeling other than despise for each other.
What will Risa do when she finds that her feelings are of something more than friendship for the short guy?
Breaking the stereotypes, it is. The reviews are in a bunch about this being one of the rarest mangas which will make you laugh at times and also can make you sob.
Released in 2007, still going strong.
13. Ouran Host Club
Ouran High, a renowned school for the wealthy and talented kids in the town. Haruhi Fujioka, a girl from a middle-class family who got into the popular school only based upon her knowledge.
But one terrible day, her peaceful and bookish life takes a turns and a vase, worth eight million yen slips her hand in the music room.
And it adds a cheery on top when the vase turns out to be the property of Ouran High Host Club.
The club is the den for the most attractive men of the school, who for a fee console and support lovesick female students.
Upon seeing a commoner like Haruhi, who piqued their interest, she is asked to work for them until the debt is paid off.
But is it really until then? The concept is very out of the box. A host club at a school?
Intriguing. Another example of an "old gem". It was first aired in 2006 and remains to be the favorite of many anime lovers.
12. Detroit Metal City(DMC)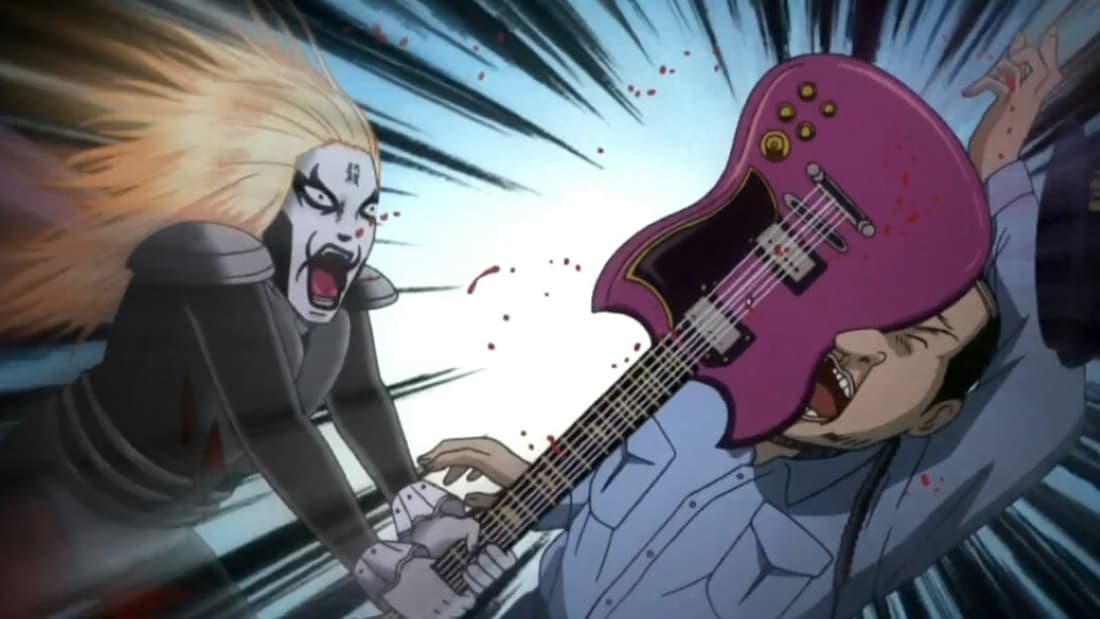 Detroit Metal City is an anime with music and hilarious humor. You will not find one anime like this that would make you laugh like crazy with music playing in the background.
The story is about the band Detroit Metal City who gives very heavy metal music.
They are famous and renowned in the town also because of their lead singer, Johannes Krauser II.
He is known to be someone who has just fallen from hell with a loud voice and traumatic appearance.
But, he is actually like that? Lol, NO! Krauser is Souichi Negishi, a college student with a calm personality, soft voice, and melody kind of taste in music.
Due to the popularity of his outrageous personality, he had to keep his self hidden to meet his daily ends.
This would be a hilarious ride with all misunderstandings and wrong encounters of Souichi. Some music anime we got here.
That too METAL!! The whole concept of anime revolves around music and comedy. Just go for it if dark humor is your thing.
11. Kaguya-Sama Lover: Love is War
Miyuki Shirogane and Kaguya Shinomiya are two aces of Shuchiin Academy. With tough competition between them with a bunch of pride and jealousy, they can be anything but a great couple.
And if they want to make the other one lose and top the school, one should give in to dating.
Watch this interesting pair fight for place one and giggle when both of them start winning in terms of love instead.
10. Haikyuu!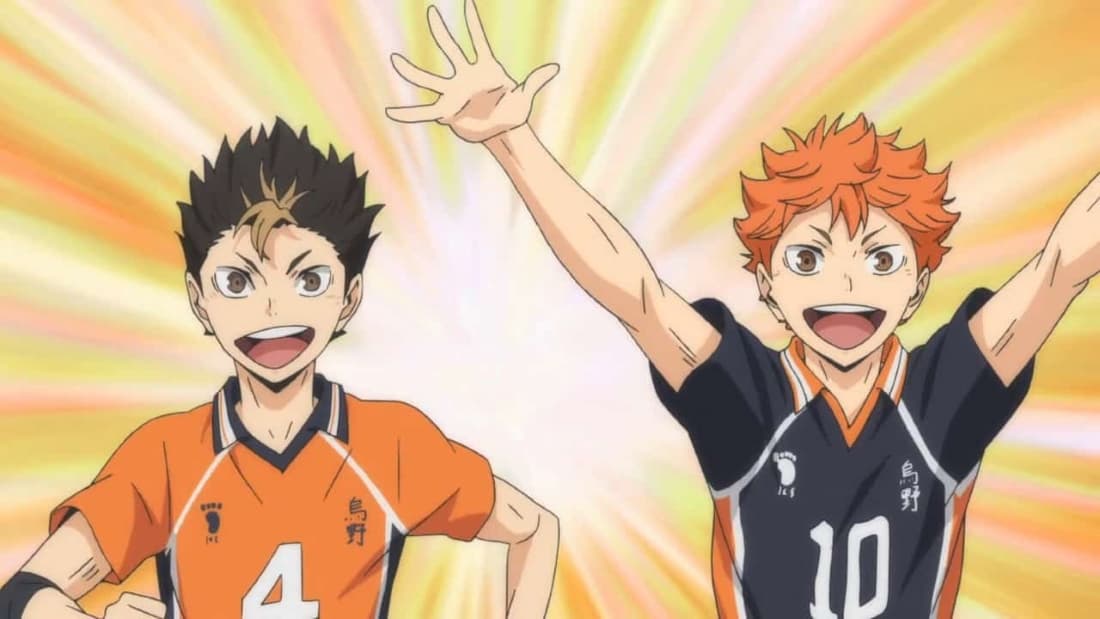 Shoyo Hinata nicknamed "the small giant" aspires to become a volleyball champion. To fulfill his dream, he joins his junior high volleyball club.
His team which consists of new players set out to play junior high school tournament.
Their opponent is much more skilled than theirs and he is nicknamed "King of the Upper Court", Tobio Kageyama.
After a defeat, Hinata is determined to get revenge against Kageyama. Upon entering high school, he is shocked to find Kageyama in the same high school volleyball club!
If you love Volleyball and friendships, this is it for you!! The anime shows the bond, competitions with some hilarious comedy scenes throughout the anime fandom.
Just go at it blindly.
9. My Hero Academia
Yet again another popular anime on the list. My Hero Academia is all about Izuku being in an extremely powered background, "Quirk" with normal human-like characteristics.
In short, an oddball. But, can't possibly stop him from entering into the Hero Academy.
Now that they have entered the world for their U. A. Sports Festival how will Izuku manage to keep up?
This is a manga adaption that gives us more scope to watch the anime with more comedy scenes.
There is also a well-developed color comic of the same.
8. Fruits Basket
A fantasy anime coming your way. Tohru Honda lost her entire family to a tragedy and starts living in a tent.
Yet the bad luck strikes again when her small house gets discovered by a clan named Soma.
And then she starts living with Yuki, Kyo, and Shigure Sohma. The fantasy twist comes in when she learns her family secret: That when you hug someone of the opposite gender, they will turn into the animals of the Zodiac.
The following season of the series also involves more about the girl and her adjustments into the family The final season takes on her journey to protect the house and Soma family when she knows something is wrong.
The plot of the manga is pretty comedic, to begin with. Watching someone you hug out of love turning into an animal will give rise to laughter bubbles in your tummy.
7. Gakuen Babysitters
The story starts with Ryuuichi and Kotarou, two brothers who lost their parents in a plane crash.
These two orphan kids are provided with a home and tuition, in which Ryuuichi could work as a babysitter while taking care of his little brother.
There, the duo meets Kata Kamitani, a kid with an attitude of an adult. Taka first dislikes Kotarou but soon gets adored by the kid.
He and his Aniki(older brother) have love-hate relationships and fight for 23 out of 24 hours of the day.
The Mamizuka twins, Takuma and Kazuma are everything the world wants to live for. One with a delicate personality and the other with a strong one.
The strong on Takuma with fight anyone in the world just protect his little brother.
Kirin Kumatsuka, the girl who will pull your hair if you don't play right with her.
Hah. Then you have Sawatri Midori, the infant in the kindergarten who Is under the supervision of Inui Hiroyuki.
And Inui Hiroyuki is another fun character in the anime. Do not skip this to be just another kindergarten show.
This is GAKUEN BABYSITTERS. The show that will go "Kawaiiiiiii" at any point in time.
The comedy between the adults and the kids is insane.
6. School Rumble
The story is a romantic comedy with no drama and a heavy plotline. Every episode is new and random bringing out the taste of the series.
The story starts with a girl, Tenma, wanting to confess her feelings. And then there is Kenji, who also struggling for letting out his emotions.
It means to be a love triangle but the story doesn't just sit with these characters.
There have been given enough time and importance of every character of the anime which isn't common.
I assure you, you will have a good laugh with this award-winning and iconic show.
5. Daily Life of High School Boys
"High School Boys", the title itself hint us to the area where you will not be able to hear your own voice at pitch level.
The noise, the chaos, the stupidity is all you could see here. It a PURE BLISS to watch.
What? I am not joking. It's true. It gets hilarious to comedy lovers like us when a bunch of boys do things you could never imagine them to but yet find it relatable to your class boys.
Like trying on a bra and then get caught by a female student? Yeah, I know.
Trust me when I say there are a bunch of more moments like this one.
So, why wait? Be ready for some inside jokes though.
4. Nichijou, Oh My Normal Life
How's life going? Busy. Tiring. Good. Hectic. Normal etc… etc… No one likes the way they live, if not they like what others do than their own life.
Our normal life is just so boring. Sigh! Although, I know that your normal life can be exciting.
How? Let's learn from this anime. Nichijou Is a story that teaches you to be happy and content with your daily life.
It tells you to have a good laugh when you can. Because that is what life is.
Short and happy.
3. Space Dandy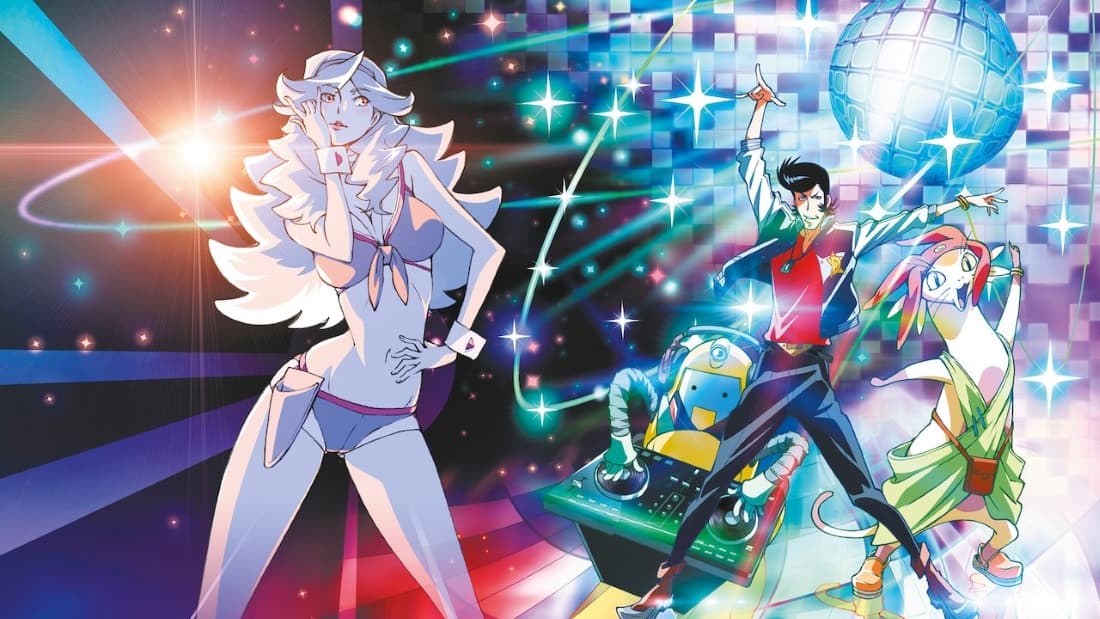 Fashion: check, Bravery: check, Humourous: check. What else do you want on this sparkly man? Maybe if he could go to the space looking equally fashionable.
There! Wish granted. This is anime is one of a kind with a very in-trend space explorer who is on his journey to find the aliens.
Want to join him? What are you waiting for? Jump in the space shuttle.
2. The Disastrous Life of Saiki K
The story revolves around a sixteen-year-old boy, Kusuo Saiki who was born with few special abilities, which also include his psychokinesis and teleportation.
No one but his parents and brother is aware of his powers and he wanted it to stay that way and do not attract any attention.
But, what happens when you are hiding a secret with the temptations of high school and bending spoons?
Chaos! That's exactly what happens when Saiki tries his best to stay reticent but can't help it.
Laugh along with me while shouting at Saiki to hide his powers which he is oblivious of spilling off. *sigh*
1. Gintama
Now we talk about comedy and do not have the GINTAMA on the list is impossible.
This countdown was meant to end with this entertaining piece because it's worth it. The anime focuses on Gintoki and his friends who live in old Edo and are now protecting the place by fighting off the aliens.
Whole in all it's a Samurai story while the trio takes up odd jobs to survive.
The anime is been adapted as a movie, has several seasons with 350 episodes, is one of the longest animes, and remains the most hilarious one.
One of the most cherished anime is this, Gintama. The comedy timing and plot will make almost all of its season appear here, so beware and keep an open eye for this full entertainment show.
With this, we conclude our list. Hope I help you binge on them.
The order doesn't matter, every anime is unique and great in its way. So, have fun.
Sayonara!!