»
Tokyo Revengers Season 2 : Everything you need to know in 2021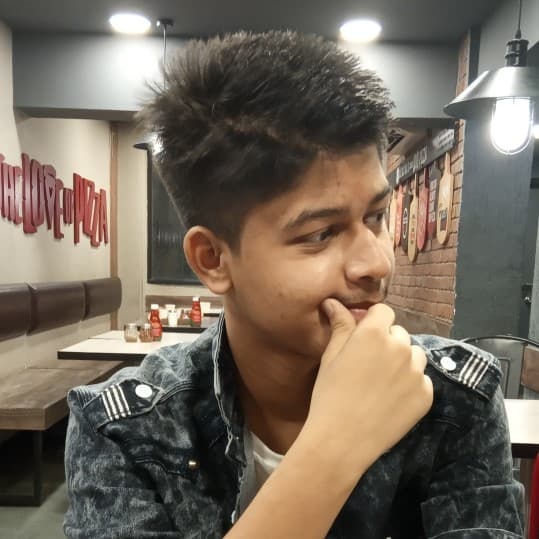 Kay-Posted Oct 31, 2021
---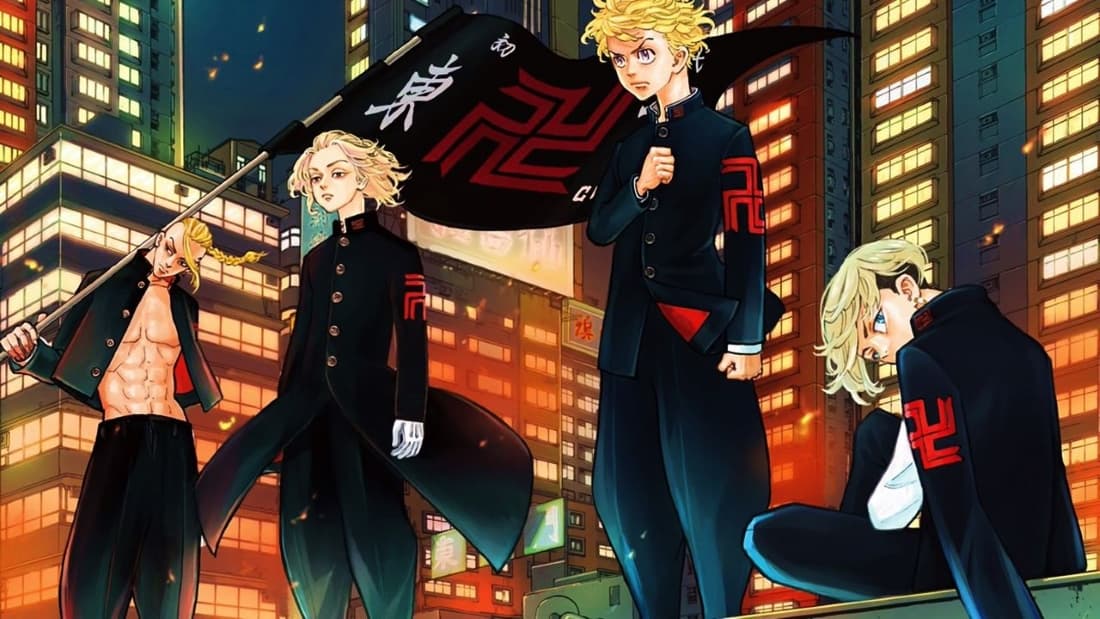 Tokyo Revengers is one of the recent additions to the "Revolutionary Anime" category in the animanga industry.
I can't remember the last time I saw an anime EXPLODE in popularity as much as Revengers did and so, people are going insane about it.
And if you have watched the series, you know that all this hype is well worth it.
I mean it has a unique narrative, amazing cast, and brilliant direction. No wonder it is breaking records over and over.
However, a stoppage on its success was put because of the conclusion of the first season.
That's right, ladies and gentlemen, the first season of Tokyo Revengers came to an end and fans have been going crazy for the next season.
But what are the chances of that happening? Is the second season already announced? What are the potential release dates?
What about official announcements? And many more questions might be popping up in your mind.
But don't you worry because I am here to save the day. In this article, we are going to dive deep and understand the possibility of a sequel to the Tokyo Revengers anime.
From manga to anime, from popularity to sales, all will be discussed here. So grab your Toman jacket, turn on that opening and let's dive into Everything You Need To Know About Tokyo Revengers Season 2.
I hope you enjoy it!
Everything We Know So Far About Tokyo Revengers
Tokyo Revengers is a 24 episode TV anime that started airing back on April 11, 2021 and continued till September 19, 2021.
It is an anime adaptation of a manga series. The manga was written and illustrated by Ken Wakui.
The anime was directed by Hatsumi Kouichi and animated by LIDENFILMS. Director Hatsumi Kouichi is known for his directorial performance in Blue Exorcist and Deadman Wonderland.
On the other hand, LIDENFILMS has been known in the industry for "Yamada kun and the seven witches" and "Akashic Records Of Bastard Magic Instructor".
The story talks about Hanagaki Takemichi, a no-life part-timer who seems to have nothing to look forward to.
However, when the news of his childhood girlfriend's death shows up, his life takes some unreal turns.
One of those is his reappearance in his past life. You see, my man was pushed in front of a train by a certain someone.
However, instead of getting rammed by the train, my boy showed up in his past life. 12 years in the past to be exact.
And it was this time that changed his life forever. The pivotal period where he was a delinquent and had a bunch of friends as well as a girlfriend.
Remember that girlfriend who dies in the present? Yup, she is the one I am talking about.
Now our boy is trying to comprehend his current self and as he does so, he comes across the fact that his girlfriend's death is closely related to the incidents taking place in his past.
Therefore, after realizing his past and love for his girlfriend, my man decided to save her in the future.
But when he travels back, he realizes that all these incidents are connected with the Tokyo Manji Gang, a gang that was infamous back in his delinquent days.
Now he is on a mission to save his girlfriend by saving the Tokyo Manji Gang.
And he will do anything and everything to make sure that his girl has a lively future.
This marks the beginning of Hanagaki Takemichi and the legendary Tokyo Manji Gang. So now that we know about the narrative and all the trivial details, let's finally dive deep into the possibility of the second season, starting with Official announcement and release dates.
Official Announcements And Release Date Of Tokyo Revengers Season 2
Now let's dive into official announcements and release dates. If the anime has either of those then the chances of a sequel are 100%.
Therefore, the presence of such info is crucial in our analysis. So what's the case for Tokyo Revengers?
Well, as of the time I am writing this, there are no official announcements or release dates for Tokyo Revengers Season 2.
Yup, despite being a heavily popular series, the creators haven't pushed any announcements just yet.
But don't get your hopes down, man! There could be multiple reasons for the sequel to not be announced.
For starters, it hasn't been even a month since the series ended and so announcements for the next parts aren't out yet.
In recent times, it is common for anime to receive sequel announcements right after their climax as in the case of My Hero Academia.
However, this doesn't mean that the series won't get a sequel if they didn't announce it right off the bat.
There have been numerous situations where sequels were announced way after the first part ended.
And that could very well be the case for Tokyo Revengers as well. Moreover, a prominent leaker named ChifuyuMatsun0 had already posted on Twitter that Tokyo Revengers is already in production.
Now leaks aren't the best way to go for assurance. However, looking at the popularity of the series, this info can very well be true.
For now. All we can do is just stay back and hope that this leak turns out to be true.
Plus, there is a chance that we might end up getting the sequel announcement on December 18th.
What's so special on that day? Well, that's the day when the Tokyo Revengers Special Event, Tokyo Manjikai Tachikawa Touring, will be organized.
And usually, these events have great surprises for fans including second season announcements! So yeah, keep your hopes high and part for the best.
But this doesn't mean that you should stop analyzing. Instead, this is the moment where we go ahead and dive into the source material of the series.
Let's take a look at what Manga has to offer.
More Source Material Information On Tokyo Revengers Season 2
Now source material is crucial for deciding the sequel of any anime. So let's try to comprehend the case of Tokyo Revengers and see what it has to offer.
Tokyo Revengers is a currently-publishing manga series that started back on March 1, 2017. It is written and illustrated by Ken Wakui and published in Weekly Shounen Magazine.
Ken Wakui has been responsible for other manga like Abaddon and Shinjuku Swan. Whereas weekly Shounen Magazine is known for Seven Deadly Sins and Fairy Tale.
Kodansha has been responsible for publishing this manga and as of the time I am writing this, 24 volumes of the manga are out.
The worst part is that there are no hard copies (English) for this series yet so you have to rely on online sources to read it.
Currently, these volumes are coming out every 3-4 months and there are a total of 227 released chapters.
Out of which, the first season adapted the first 73 chapters and those chapters extended till the first half of volume 9.
But why am I telling you this? Well, that's because for an anime to get an adaptation, it needs to have enough content in the form of a story.
Since the Tokyo Revengers anime is adapted from a manga, the second season can only happen if the manga has a story after the anime ended.
And luckily for Tokyo Revengers, that is a successful case. You see, the first season required roughly 9 volumes to be made.
So if the second season shows up, it would also require the same amount of volumes.
However, the number can be even lesser if it has fewer episodes. And since Tokyo Revengers already has 24 volumes out, the creators have more than enough content to make another season.
In other words, the next season of the anime has over 16 volumes to use for its story.
So we can rest assured that the availability of content won't be a hurdle for Tokyo Revengers.
So if the sales are not the problem then what is it? Popularity? Is Tokyo Revengers not getting a sequel because it's not popular enough?
Let's find out.
Popularity Information Of Tokyo Revengers Season 2
Popularity is key in determining the next season for any anime. If a show is popular, it is most likely going to get another installment.
So is that the case with Tokyo Revengers? Well, to figure that out, we will be looking at some websites.
These websites would tell us about Tokyo Revengers' popularity as well the demand for its next season.
Starting with Google Trends.
Google Trends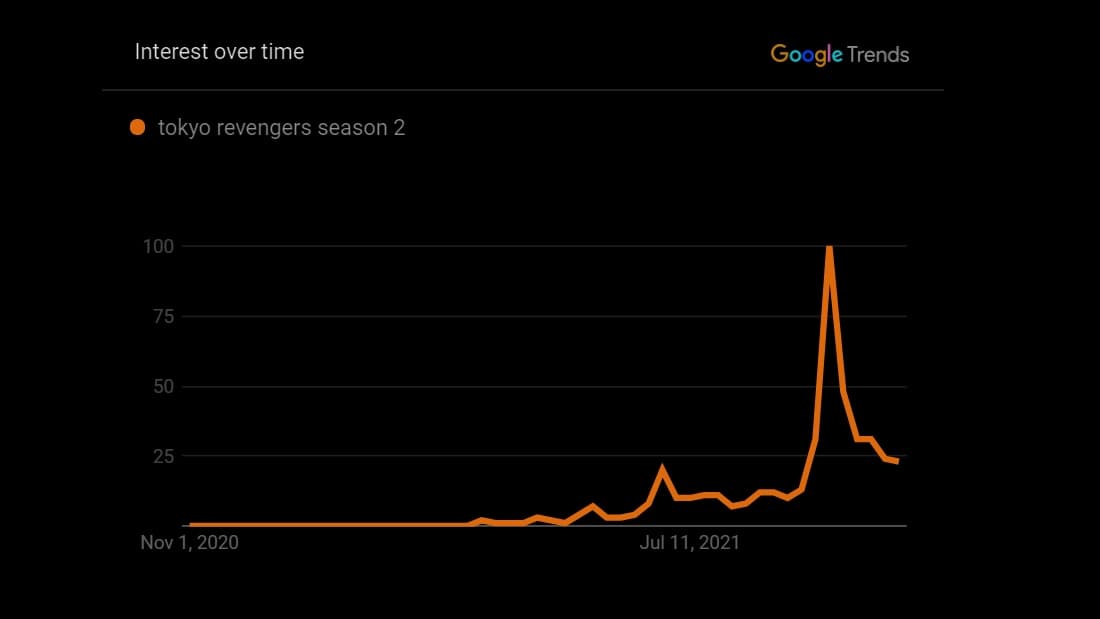 Google Trends is a great platform to know how 'trendy' a specific series is. And if we look for Tokyo Revengers, well we have some great news.
As you can see in the graph, the searches for the second season of the anime are absolutely booming with the peak being on 19-25th September.
This is the time when Tokyo Revengers anime concluded and so people ran off to Google to know about the next season.
It has only been a month and people are continuously craving for the sequel as you can see in the graph.
This goes to show how widely recognized and sought-after anime this is. So on Google Trends, Tokyo Revengers seems to have met the marks.
Let's try Twitter next.
Twitter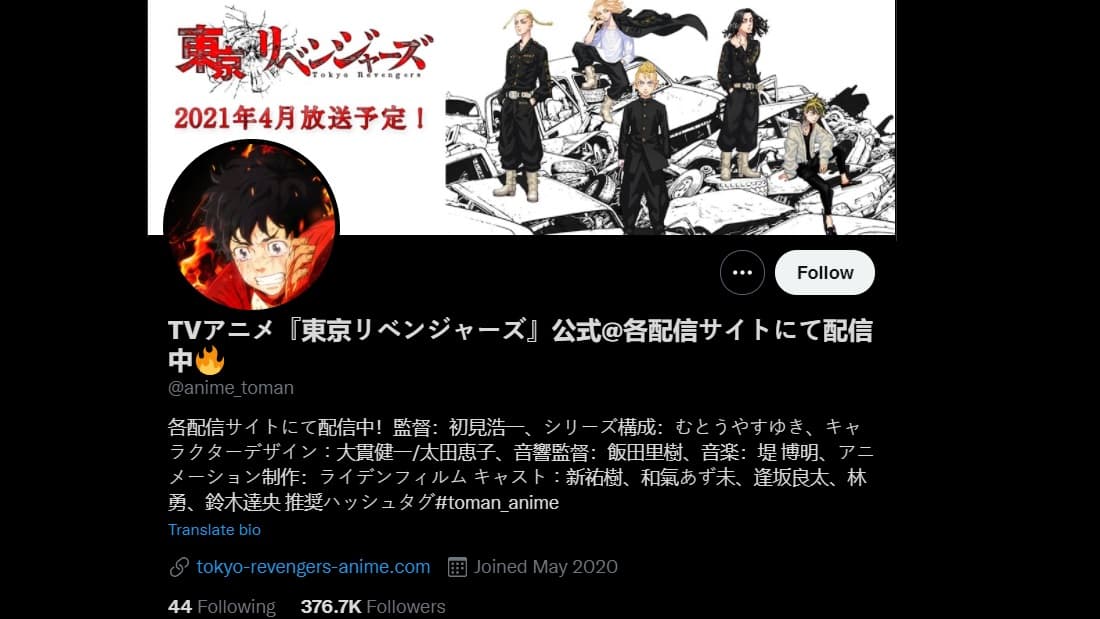 Twitter is the home for many international anime fans along with other anime enthusiasts and anime creators themselves.
It is a great place for anime lovers to hang around and have a chat about their favorite series.
However, this also means that it's also a great platform to know how popular an anime is.
So let's take a look at Twitter and see what Tokyo Revengers has to offer.
Oh my goodness, ladies and gentlemen. Unreal numbers are witnessed here as we get to know that the official Twitter account of Tokyo Revengers has over 372,000 followers!!!
That is an enormous number of people. And keep in mind that this series has aired only for 4 months and yet, it managed to grab such a massive audience.
And it's not just Twitter that stands the strongest. No matter which platform you go to, Tokyo Revengers has great numbers following it proving that this show is a beast.
Heck, even my IRL friends used to nag me to watch Tokyo Revengers back when it first started and I don't regret it at all.
And this is not the end, the series showed up multiple times on Crunchyroll's Popular anime list.
So there's no doubt in my mind that this anime is an absolute monster in terms of popularity.
Expected Plot Of Tokyo Revengers Season 2
Now let's take a look at the potential storyline of the series. If we remember correctly, in the end, Kisaki was holding a gun right on Takemichi's head and the screen blacked out with the sound of the gun being fired.
This incident took place in the future where Takemichi is one of the leading members of Toman.
And right after the shot, the series ended with a cliffhanger. Now I don't want to spoil you too much about what is going to happen because that will be cruel.
However, let's just assume what could potentially happen in the series. As we all know, the series couldn't have ended right with that gunshot.
So we can assume that someone came to Takemichi's rescue. If that incident took place, then Takemichi would be free and realize that he hasn't completed his mission yet.
Toman is still an evil gang. Therefore, he will start again in the past, but now he is the first division captain of the gang and he has a lot more info.
It is also speculated that our gang will get into fights with other gangs as well including Black Dragons and Haitani Brothers.
This is going to be so much fun! Let's see if our boy Takemichi will make it through.
So that will be it, boys. I think this is where the story would go in the next season.
Of course, the details would be spoilers so I have avoided them. So make sure you are on your guards when you go online and search for Tokyo Revengers discussions.
Speaking of online, what do online fans have to say about the second season? Let's take a look.
Online Reactions To Tokyo Revengers Season 2
Now online reactions are a great way to know what fans around the world think about a certain anime.
So let's see what our homies at the other end of the planet have to say about the anime.
Twitter
Let's start with our boys at Twitter. This place is home to many anime fans so it would be great to seek the opinions of these residents.
Alright, ladies and gentlemen, good news incoming. I just made a quick trip to Twitter and realized that fans over here are so excited about the series.
I see almost no one asking IF there will be another season of Tokyo Revengers.
Instead, I see everyone talking about the next season and its content. All in all, a sense of assurance can be experienced while reading the tweets from the Twitter fandom.
These guys know that Toman will return no matter what! And that is what I respect the most.
Reddit
The next platform that we will be looking at is Reddit. Home to almost 3 million anime fans, this website is also crucial for our analysis.
So let's see what our Reddit users have to say about the series. Alright! It looks like the Reddit army is looking forward to the next season as well.
However, they are more concerned about the release dates and announcements. Posts and memes are being shared with the idea that the next season isn't announced.
They shall not worry because it will happen eventually. But we can say for sure that Reddit users are just as positive as we would expect them to be.
Quora
The final platform that we will be looking at is none other than Quora. This website is known for its curious nature and so, all the curious weebs gather here to know about the sequel of their favorite anime.
Let's see if they have to say something about Tokyo Revengers Season 2 as well?
Okay, it seems like they do. However, they aren't talking about something that you are expecting.
You see, fans on Quora are more concerned about the story and if the anime is worth their time or not.
In other words, they are more focused on the first season and wish to know if it is worth it or not.
To those fans I would say, YES IT IS DEFINITELY WORTH ALL YOUR TIME! But yeah, they aren't talking about the second season yet.
It's all about the first one. But either way, people seem to be confident about the anime in general.
Across the board, we can see that fans have absolutely positive reactions towards this anime.
No wonder it is loved so much. But why do these people want another season so badly?
Let's find out.
Why Do We Want A Second Season So Badly?
Now one question that might arise in your mind after reading this article is why do people want another season so much?
And the answer to that is very straightforward. The answer is that the Tokyo Revengers anime is absolutely amazing!
The first season of the series was incredible with its amazing story and rough action.
We all loved Mikey, Draken, Baji, and many more characters. This journey experienced by Takemitchi felt so close to us that we can't help but love it.
And that love is the reason for another season. This dire love for the series and its content is what created the demand for its next season.
And that is why people crave the next season of Tokyo Revengers. The series has not concluded and it has even better content to offer.
No way people won't ask for another season of such a series.
Ratings And Reviews Won So Far By Tokyo Revengers
Now let's look at the ratings and reviews received by Tokyo Revengers. Positive perspectives and scores are a great way to realize if an anime is appreciated widely or not.
And the best websites to know about these criteria are IMDB and MAL.
IMDb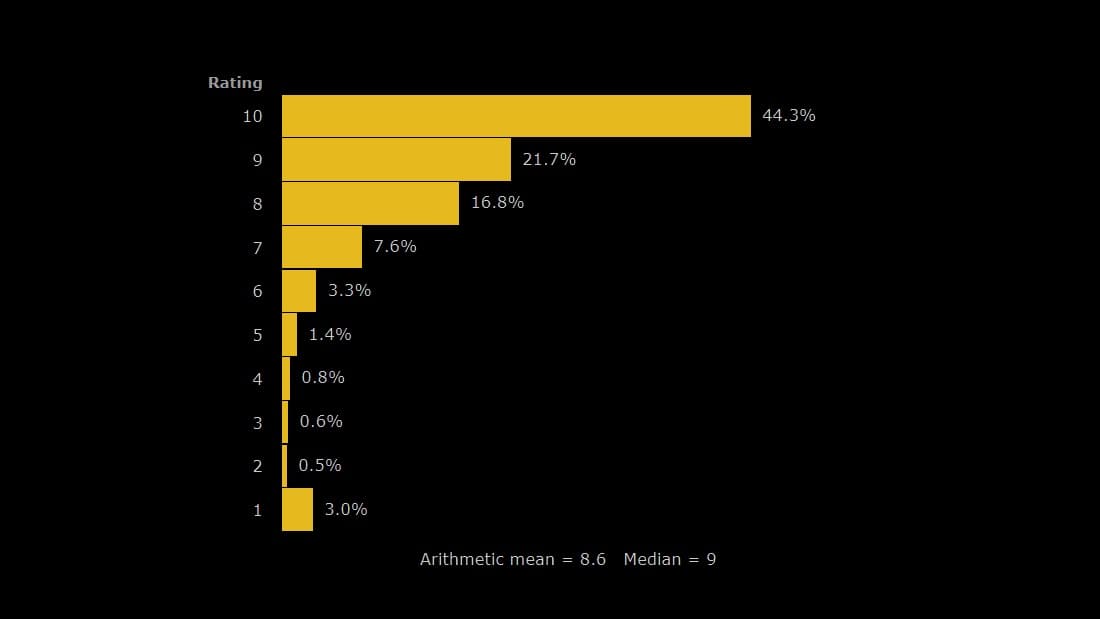 IMDb is one of the most popular entertainment-oriented websites. So scores and reviews here will hold some heavy significance.
Let's see how Tokyo Revengers performed here. Well, it seems nothing less than fabulous. Tokyo Revengers has an incredible score of 8.4/10 on IMDb.
Moreover, the reviews are all positive expressing the unique narrative that depicts the gangster and delinquent life so well.
So we can rest assured that Tokyo Revengers has a great path for itself down the road on IMDb.
Now let's take a look at MyAnimeList.
MyAnimeList
MyAnimeList is a website that is exclusive to anime and anime content. Therefore, opinions and scores here will reflect the perception of hardcore weebs.
Let's see what they have to say. Looks like they are all happy to watch this anime as Tokyo Revengers received a handsome score of 8.29 on MyAnimeList.
And if you are a frequent user of this website, you know that this score is very good for a new-gen anime.
Getting 8+ on MAL is a big deal. The reviews also seem to appreciate the series.
People are appreciating the new concept of Gangsters and Thugs being brought to the Mainstream Shounen table.
The narrative is just so brilliant that people can't help but appreciate it so very much.
There are a few criticisms regarding the animation. People claim that the presentation of the series could have been much better if it was for some other studio.
Personally, this is something I agree with. This anime would have been even more successful if Madhouse had animated it.
But what we have at the moment isn't all that bad either. But apart from this one piece of criticism, this series is amazing as always.
I think we can safely say that the Tokyo Revengers anime is a gem of the new gen.
Without a doubt, a work of art that gained popularity and appreciation faster than flash.
Profit And Sales Details Of Tokyo Revengers Season 2
Now let's get to the real deal, ladies and gentlemen. This is time to talk about SALES.
Anime is made to make money. And if an anime successfully fulfills this purpose then the chances of it getting another season would skyrocket.
Let's see what Tokyo Revengers has under its sleeve with regards to this.
Manga sales
Ok, let me just state some facts here and you guys decide if Tokyo Revengers had enough manga sales or not.
Let's go! Before the release of the anime, Tokyo Revengers had around 8 million copies (circulation).
Within a month, this number went from 8 million to 15 million! And just a week after that, the total sales reached a whopping 17 million.
And by September 26, the total copies in circulation reached an astonishing 40 MILLION! Moreover, each volume has had more than a million copies in circulation and received multiple reprints.
However, more is still being demanded nonetheless. And did I mention that it broke Attack On Titan's record of being the highest-selling manga in a year by Kodansha?
Topping the Pricing lists multiple times, winning the 44th Kodansha Manga Award, and showing insane sales growth is just part and parcel with Tokyo Revengers.
Now YOU decide if it has enough money for another season or not. By the way, a few websites might claim that the anime was made to boost the Manga's popularity and so another season won't happen like in the case of No Game No Life.
However, I disagree with them since Mainstream anime always end up getting another season, and the fact that Tokyo Revengers anime was made JUST to boost manga sales is claimed by no official so this theory might be false.
Blu-ray/Dvd sales
Let's look at the Blu-Ray sales. These contribute a good amount to the income of an anime.
And Tokyo Revengers had some decent numbers going for it in this segment. The sales of the first volumes were 2942, 3616, 4292, and 4513, respectively.
This goes to show that the sales numbers of this anime kept on going up.
It makes sense that these numbers are not THAT high despite being a super popular series because the anime was available on other streaming services.
Even godly shows like Attack On Titan don't have such numbers going for them because people are switching to online streaming.
And with that in mind, Tokyo Revengers had great Blu-ray sales overall.
Others
Tokyo Revengers had a few other methods of income as well. Merchandise doesn't contribute a significant portion to its wealth because of how novel this anime is.
The live-action, however, was definitely a success as it had a box office collection of $39,563,158, making it the most successful live-action of 2021 and the 28th most successful movie of 2021.
That's quite some money, don't you think? And did I mention the licensing fees for streaming services?
Heck, the bets for the license would go off the roof knowing that the anime is so popular.
So yeah, I can say it, with ultimate confidence, that Tokyo Revengers has way more money than it needs for another season.
Even if you remove all the other factors, the manga sales themselves are more than enough for the next season to show up.
So in terms of making money, this anime did way too well.
Famous Characters To Reappear In Tokyo Revengers Season 2
Now let's take a look at the characters that might return in the next season of Tokyo Revengers.
Takemichi
Our boy is bound to make his reappearance in the next season mainly because he has sworn to be the leader of Toman.
His dedication and willpower to achieve what he wants are what made Mikey develop a liking towards him.
And that is why we would love to see our boy in the upcoming installments.
Mikey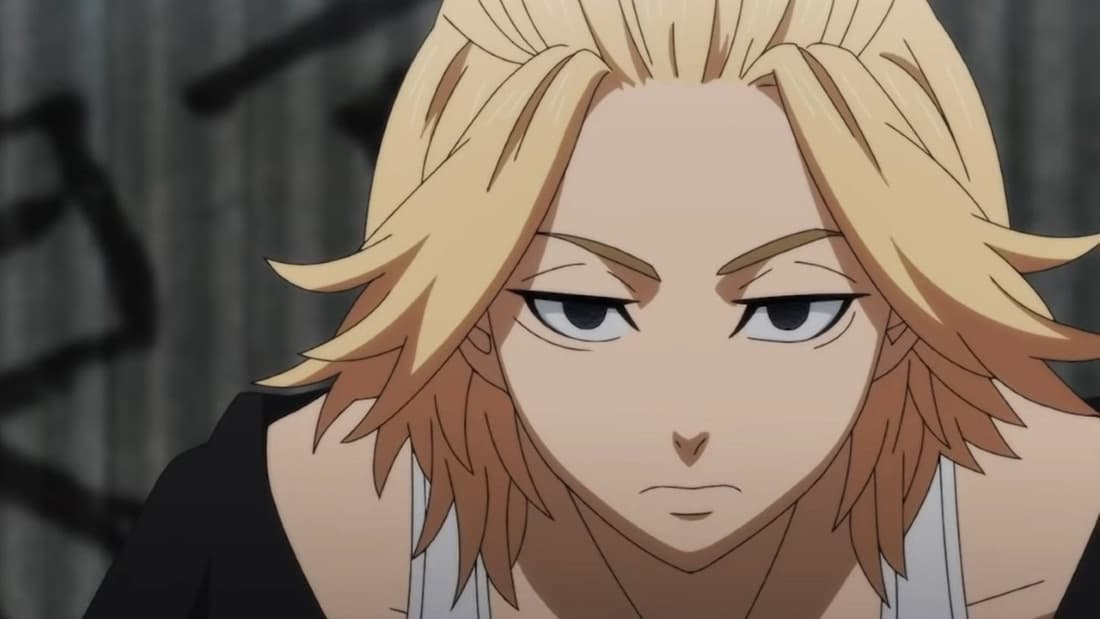 Mikey is the one who stole the show as well as fans' hearts. My man can literally defeat anyone with just one kick yet has no ego or attitude at all.
Anyone who has watched the anime knows that he is the center of all the activities that take place in the series and THAT is why his reappearance will shape the direction of the anime.
Draken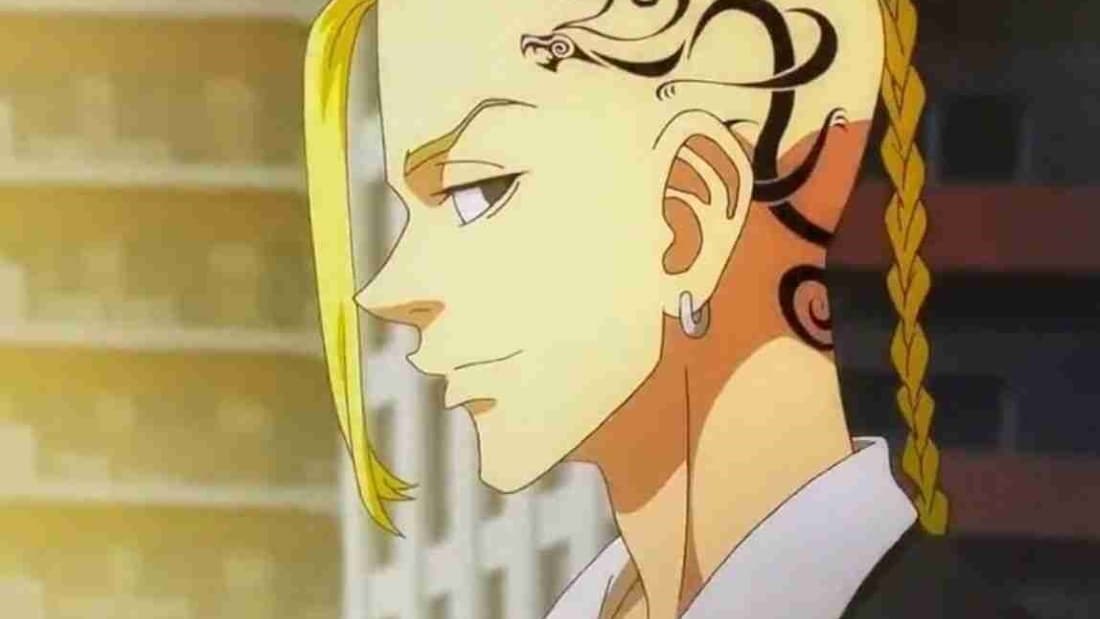 Draken is yet another show snatcher who gained massive popularity over time. He is not only big but also loyal and humble.
And this is why he is the ideal partner of Mikey. Moreover, his contribution to the overall story is so crucial that his death decides the future of the entire Japan.
Oh yeah, he is an important man and that is why he will show up next season as well.
We might also see characters like Chifuyu, Kisaki, Hinata, and some unknown characters like Haitani Brothers and Black Dragon Gang in the next season.
Although it depends on how long the anime will be, we can rest assured that these guys will get the screen time they deserve.
Other Decisive Factors for Tokyo Revengers Season 2
Now let's quickly take a look at some final factors that could potentially make or break the possibility of Tokyo Revengers season 2.
First up is the climax.
Ending Of Tokyo Revengers Season 1
If an anime ends with a definite conclusion then the chances for the next season decrease drastically.
So is that the case with Tokyo Revengers as well? Let's find out. Tokyo Revengers season 1 ended with a cliffhanger when Kisaki supposedly shot Takemichi in the head.
This all takes place when Takemichi returns to the new future he created. Now the gunshot was not shown hitting Takemitchi.
Therefore, it might be possible that someone shot Kisaki and it was the sound of THAT gun instead of Kisaki's gun.
Moreover, everything is not happy yet. And as you all know, if it's not happy, it's not the end.
Plus, the manga has a lot more material to cover so content isn't the issue here as well.
Therefore, the series has a great opening for the next season to take up from.
In other words, the ending of Tokyo Revengers shouldn't be any hurdle in the process and placement of season 2.
That's some great news if you ask me.
Controversy Around Tokyo Revengers
Okay now, this is an interesting segment. You see, Tokyo Revengers is actually a censored anime that had a few alterations in versions.
However, these alterations were not about blood or gore. Instead, these alterations took place because of the Tokyo Manji Gang symbol.
You see, the Manji symbol in the flag of Toman is the symbol of good fortune in Buddhism.
And that was what the symbol represented. However, some people mistook the Manji symbol for the Swastika used by Nazis during World War 2.
Therefore, a lot of controversies were summoned up regarding that symbol, and eventually, it was decided that the Manji symbol will be censored to avoid any conflict.
Now, this is in fact a controversy. There's no doubt about it. But is it major enough to cancel a sequel?
No, I don't think so! Unlike extreme violence or NSFW content, this controversy was based on misinterpretation so it shouldn't be THAT decisive.
Either way, they can avoid the usage of flags in the next season or just censor it whenever they do.
So we can say that this controversy won't act as a hurdle in the making of Tokyo Revengers season 2.
Conclusion
To sum it all up, we can rest assured that Tokyo Revengers is going to get another season for sure.
Until some internal conflict within the staff doesn't take place, this anime will have a second season.
The sales, popularity, and reviews are all so positive that there is NO way it doesn't get another season.
So all my Tokyo Revengers fans, just relax and wait. Soon you will get to know about the announcement and then the season itself.
It's a matter of time. Anyway, I hope you enjoyed reading this article. Until next time, Sayonara!