»
Top 50 Best American Anime Of All Time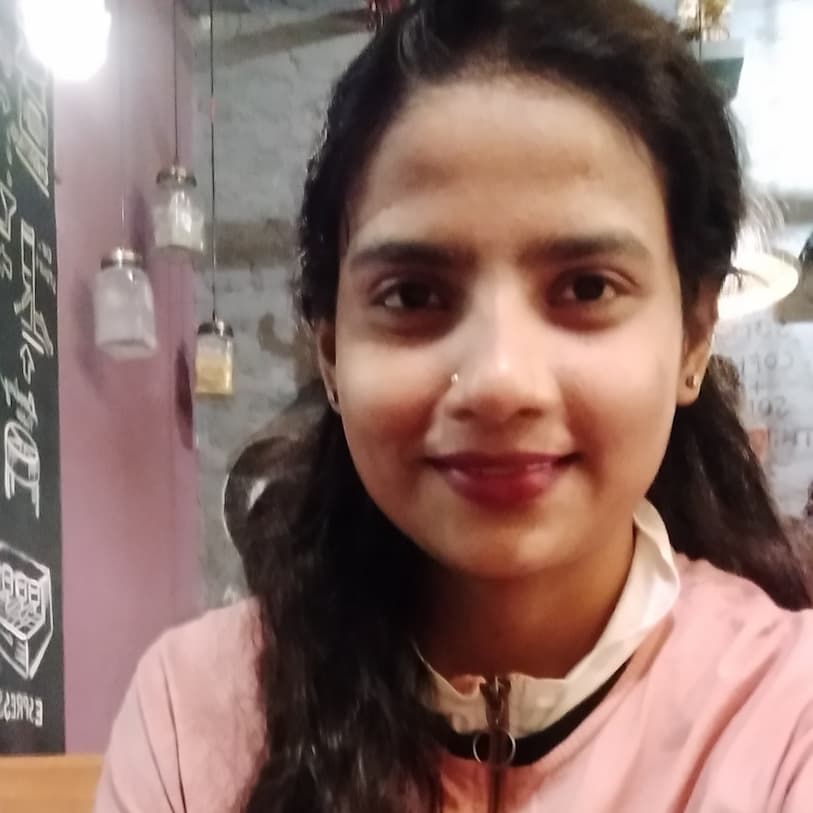 Kumari-Posted Oct 1, 2022
---
You must have seen much anime that has its origin in Japan but when it comes to some other categories, like American, then we might have to search a little bit more.
To talk about American anime then there are a lot of things that are considered inscape and among them is the characterization and plotting that is portrayed with western reality.
Sometimes it is related to superpowers while other times it is action and adventures that became the common theme of it.
So to bring you the best of American anime, you don't have to find different places because we are here with the 50 best American anime with multiple themes.
50. Mortal Kombat: Defenders of the Realm (1996)
Getting its origin from a video game, Mortal Kombat: Defenders of the Realm has become a famous American series that one needs to watch for sure.
Creation was done by Midway Games while development was in the safe hands of Sean Catherine Derek. The story deals with a group of warriors that were assembled by Raiden to defend the realm of Earth.
These warriors are named Sub-Zero, Jax, Kitana, Kurtis Stryker, Liu Kang, and Sonya Blade. They have operated some kind of hidden base and deal with the disturbance.
Shao Kahn is also there as a villain who allowed others to invade Earthrealm.
49. Mighty Max (1993)
With action and horror, Mighty Max has given everything that was required in an anime. It also includes fantasy and science fiction that was developed by Rob Hudnut and Mark Zasiove.
With many multiple seasons, it tells the story of Max, a teenage boy who is quite adventurous, chosen as a cap-bearer, soon going to become Mighty Max.
This cap has access to wormhole portals which will allow him to travel through any time and any space.
He teleported to Mongolian and became friends with Virgil and Norman. They all travel to many worlds with the mission of guarding their planet Earth against Skullmaster.
It deals with many violence and emotions that were loved by fans.
48. The Incredible Hulk (1996)
Starring one of the most beloved Marvel characters called Hulk, it goes with the genre of action, adventure, superhero, and drama.
It is based on a Hulk comic written by Stan Lee and Jack Kirby. The story is about a nuclear scientist, a powerful monster of green color.
He generally changes himself in stressful circumstances and becomes a giant man with huge power. It started with Dr. Bruce who was captured in his attempt to make himself a beast.
He somehow eloped with the Leader. The adventures came when Bruce traveled across the world to get the pure energy to provide the solution to the epidemic.
47. Mummies Alive! (1997)
With its arrival in 1997, the show became the inspiration for many movies and series followed by many countries.
Along with the action and adventure anime also follows mystery, fiction, and suspense with comedy. The story is related to some paranormal activities that are happening in Egypt.
An evil magician named Scarab kills Prince Rapses just to fulfill the desire of being immortal. Scarab somehow got his life in the modern world in the search for the Prince he killed.
The story is set in the present day of the United States where a kid has released 4 Egyptian mummies Warriors.
These mummies help him to fight the other revived Egyptian Evil mummy magician who has only one mission and that is to take control of the whole world.
46. The Incredible Hulk ( 1982)
Compared to The Incredible Hulk of 1996, this anime has almost everything in common, from action to adventure and then to superhero elements.
Its focus is on Dr. Bruce, a scientist. This scientist named Bruce wants to get the solution so that he can improve himself from the transformation of Hulk.
Being a Hulk, he has defeated many monsters and villains. On the other hand, he is also irritated and suffocated by the army who wants to capture him.
Bruce was a physicist working in Gamma Base while getting changed into a giant and angered Hulk. It is based on the Hulk that was written by Stan Lee and Jack Kirby under Marvel Productions.
45. Silver Surfer (1998)
Also known as Silver Surfer: The Animated Series, it was created by Larry Brody. It is based on a Marvel Comics superhero that has been created by Jack Kirby and Stan Lee.
It goes around Silver Surfer who has found the world for Galactus to absorb or engross. But it all got disturbed by a distraction by an evil named Thanos.
Thanos is an evil who uses Ego the Living Planet to take control of the mind of Silver Surfer.
The only reason behind this is to take control of Galactus and thus know the secrets of creation.
44. RoboCop ( 1988)
Based on the movie of the same name, RoboCop was set as the movie, but not the death of Clarence Boddicker.
Themes like action and adventure came very naturally to this superhero anime but when it comes to cyberpunk then we can see the best of it.
The story is of a cyborg named Alex Murphy who is there to save Old Detroit, a city, from rogue and its elements.
In the series of doing so, he is also fighting to reclaim humanity and maintain its importance in the eyes of the chairman of Omni Consumer Products named Old Man.
The story also turns quite romantic with officer Anne Lewis who was shown to have a romantic inclination toward him.
It also deals with many other characters like Dr. Tyler, Lt. Roger, Cecil, Wheels Wilson, and many more.
43. COPS (1988)
COPS or Central Organization of Police Specialists is an anime of DC Animation City with a focus on highly ranked police.
Developed by Bruce Shelly, it was well directed by Kevin Altieri (Season 1). To protect a fictional city called Empire City, a team has been made that includes trained police officers.
This Empire City is in danger because of a group of gangsters named Big Boss that is causing crimes.
The leading character is Mayor Davis and Baldwin Bulletproof. Baldwin Bulletproof is the leader and Chief of the Police Force.
He got injured in the fight and thus taken to the hospital and was saved by Mayor Davis. Another character named LongArm is there serving as a police sergeant.
42. BraveStarr (1987)
An American space western animated series that was known for action, adventure, and science fiction is BraveStarr. It is set in the world of the 23rd century in a desert named New Texas.
The title is derived from Marshal BraveStarr, the protagonist, who has a spirit animal power that gives him the ability to be a superhuman.
He has powers like the eyes of a hawk, the strength of a bear, the speed of a puma, and the ears of the wolf.
The anime is well known for teaching a moral lesson at the end of every episode. It can be seen through an episode where a boy had a drug and eventually died.
41. Silver Hawks (1986)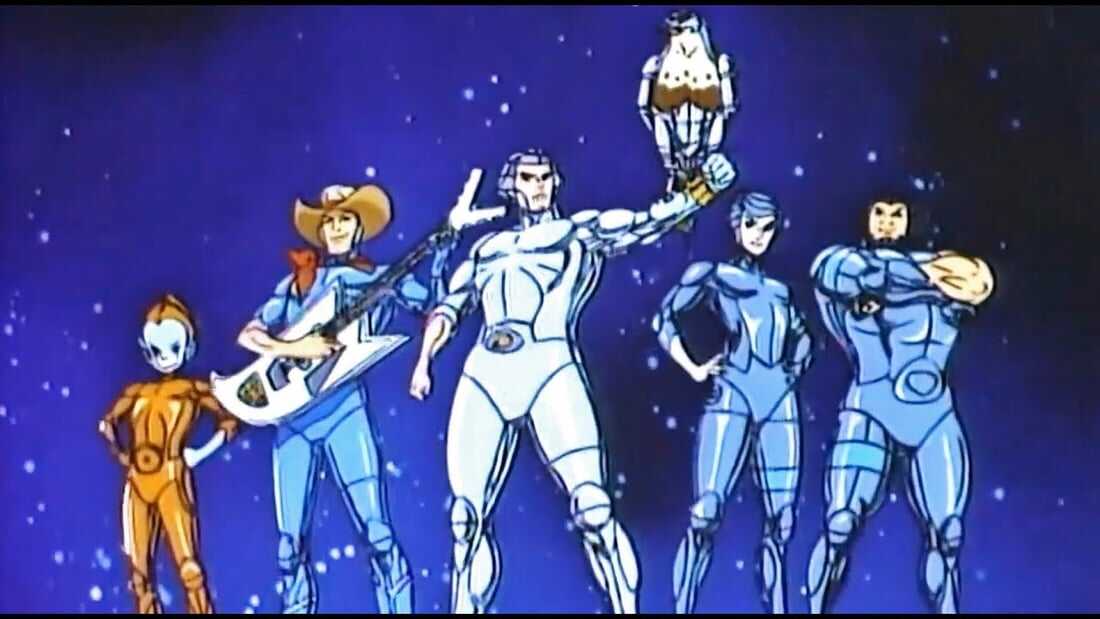 Rankin/ Bass, the developer and also the director, has made the anime according to the needed genre of all time.
It deals with Commander Stargazer, a policeman, who recruited Silverhawks to fight against the evil named Mon*Star. This villain can change into an armor-plated creature.
It also deals with the characters like QuickSilver and Tally-Hawk, Emily and Will Hart too. Every character has armor that has some inscape about it like made up of gold or silver or copper.
40. The Pirates of Dark Water (1991)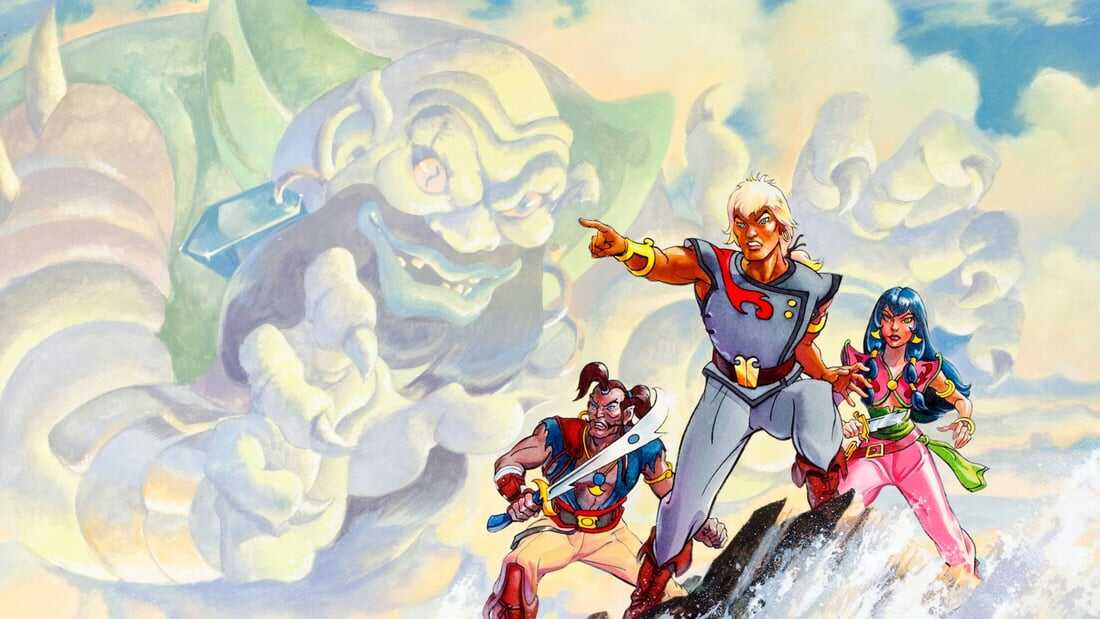 An American fantasy with action and adventure, this anime falls under the category of the best American anime of all time.
It was created by David Kirschner for networks like ABC and Syndication. The plot of The Pirates of Dark Water can be seen through the opening lines of narration: "Thirteen treasures of ancient time, thirteen lessons of rule in rhyme.
To find the jewels in secret places, follow where the compass faces. If returned from the shore beyond, a new day dawns from Octopon." It goes on and says "But if they should fall into evil hands, darkness descends on all the lands.
For these riches, two shall vie, in the realm of Dark Water where the treasures lie!"
39. Defenders of the Earth (1986)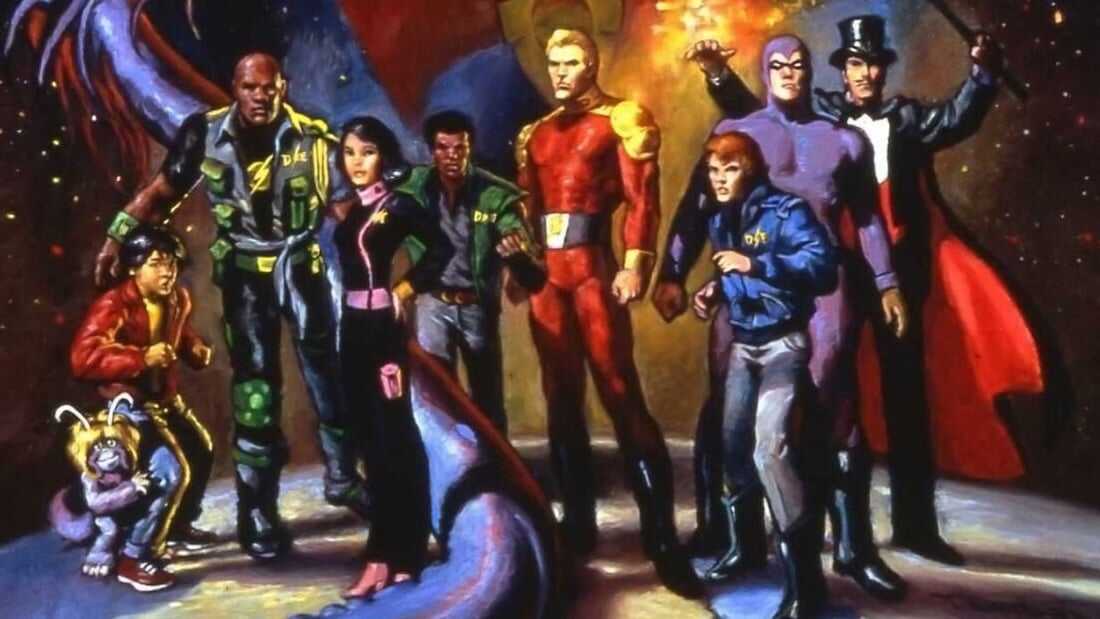 The story of Flash Gordon and their son Rick is based on Mandrake the Magician, The Phantom written by Lee Falk, and Flash Gordon by Alex.
The above two characters escaped from Ming the Merciless. This evil has ended all the resources of a planet called Mongo and the next desire is to finish Earth.
Ming the Merciless tried his best to manipulate Dale Arden, his wife of Flash but she was determined and loyal till the end.
The story gains its height when Flash came together with Mandrake, The Phantom, and Lothar to defend and protect his children from the Defenders.
38. Adventures of the Gummi Bears (1985)
Creation done by Disney directly reflects that there might be some fantasy for sure, and with no surmise, it indeed is!
Adventures of the Gummi Bears is a comedy with a bit of adventure. Getting inspiration from gummy bear candies, it is set in a magical land.
It deals with the lives of seven Gummy Bears and the problems they face. It also deals when protecting the human friends of these seven characters and finishing all the devil and dangerous plans of some evil characters.
37. David el Gnomo (1985)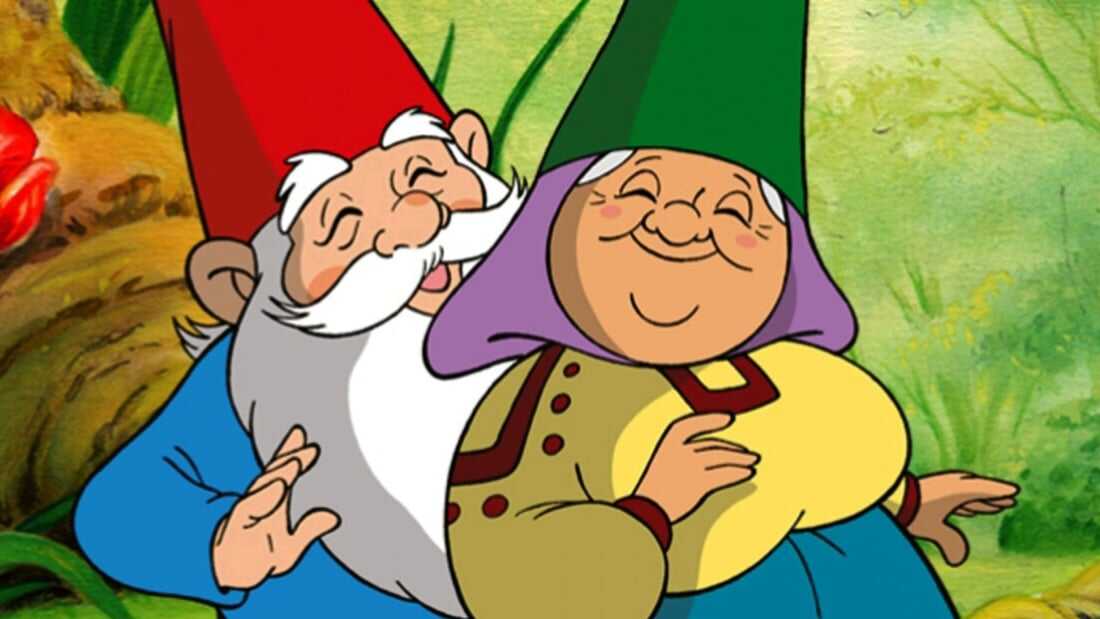 Starring Matilde Conesa, Teófilo Martinez, and Jane Woods, the series was created by Claudio Biern Boyd. It is a family anime that deals with some of the fantastic adventures done by the leading character named David.
It also has the intelligence of his wife of David named Lisa. The couple together travels all across the world just to save the animal and also with the motive of defeating the trolls.
This anime is more like anime made in the romantic era as it deals with fairy kings and the chanting of birds.
One can watch or get access to this through Nickelodeon.
36. Thundarr the Barbarian (1980)
Genres like post-apocalyptic and action come into the anime very naturally, like any American series. But apart from these, it also deals with the themes of science.
Creators like Steve Gerber, Ken Spears, and Joe Ruby made the series very futuristic as it is set in 3994.
It deals with the time when Earth was nothing but a wasteland and divided into kingdoms and several territories.
Most of these places are ruled by wizards who have destroyed the geographical features of America, especially New York and Los Angeles.
The hero of this anime is Thundarr who is a warrior and a companion to Princess Ariel. The main aim of these two is to finish the evil wizards from space and gain the naturality of the world.
35. Captain Planet and the Planeteers (1990)
The prequel of The New Adventures of Captain Planet series has edutainment features that go along with environment, superhero, action, and adventure.
It was created by Barbara Pyle and Ted Tuner under multiple developers. The plot can be understood with the opening narration: "Our world is in peril.
Gaia, the spirit of the Earth, can no longer stand the terrible destruction plaguing our planet.
She sends five magic rings to five special young people: Kwame, from Africa, with the power of Earth..." It then continues with: "From North America, Wheeler, with the power of Fire... From Eastern Europe, Linka, with the power of Wind."
34. Spider-Man and His Amazing Friends (1981)
The story or plot of any Spider-Man anime or movie is well known among the fans as it involves Peter Parker all the time.
Peter Parker being Spider-Man, Angelica Jones as Firestar, and Bobby Drake as Iceman are there to defeat Beetle. The only mission is to get the Power Booster which was stolen from Iron Man or Tony Stark.
The above three main characters are a group and thus become Spider Friends. They live with Peter's aunt and together face many villains and monsters.
The anime was based on Spider-Man by Stan Lee and Steve Ditko. It was well directed under Don Jurwich for the Marvels.
33. She-Ra: Princess of Power (1985)
Another best American anime is She-Ra: Princess of Power which follows the action and adventure of Princess Adora and Prince Adam.
They both are responsible for leading a group of freedom fighters named the Great Rebellion to free the hectic rule of Evil Horde and Hordak.
The title She-Ra is none other than Princess Adora and the He-Man is Prince Adam. She-Ra was kidnapped when she was born and taken to a planet named Etheria.
On this planet, she has served as a mind control captain before Prince Adam rescues her. When coming back and reuniting with her parents she decides to return to the planet and lead a rebellion called The Great Rebellion.
32. Iron Man (1994)
Also known as Iron Man: The Animated Series, it was based upon a comic named Iron Man written by Stan Lee.
Dealing with the story of businessman Tony Stark, similar to the Marvel movies, it deals with superhero themes. In the anime, we will see Tony Stark featuring an Iron Man who will battle some evil forces that have conquered the world.
He and other characters would try to group and save the planet from different kinds of attacks and monsters.
Like any other superhero anime where power comes naturally to the character, Tony Stark has developed his power through Science and Technology.
Due to all these reasons he was attacked and spied on and thus creating chaos.
31. Dungeons & Dragons (1983)
Like any typical American anime, this anime also has action and adventure in bulk with some fantasy. It was developed by Mark Evanier and created by Takashi, Dennis Marks, and Kevin Paul Coates.
The story deals with a group of friends that fall between the ages of 8 and 15. They were transported to the title place by taking a dark ride in an amusement park.
When they arrived at the place they met with the Dungeon Master and were given some magical items. The main goal of these friends is to find a way to go home otherwise they would have to deal with some other disastrous things.
On the way to get to their mission, they met different enemies and wizards.
30. Fantastic Four (1994)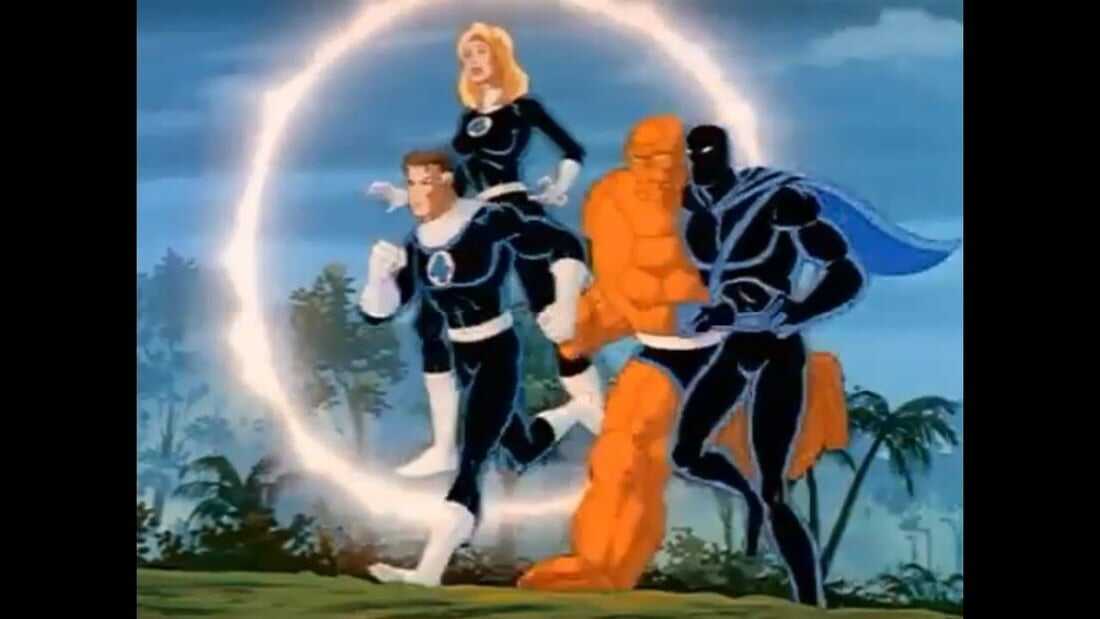 One of the best in American anime is Fantastic Four. Written by Ron Friedman and Glenn Leopold, the anime is set in the 1990s.
Characters like Reed Richards, Johnny Storm, and Sue with pilot Ben taking a space flight before finding themselves in danger due to cosmic radiation.
These characters somehow manage to land safely and find themselves transformed with some superpowers. They have decided to use these powers to help people and thus become the Fantastic Four.
It is a team of superheroes dedicated to protecting the living beings of Earth.
29. Voltron (1985)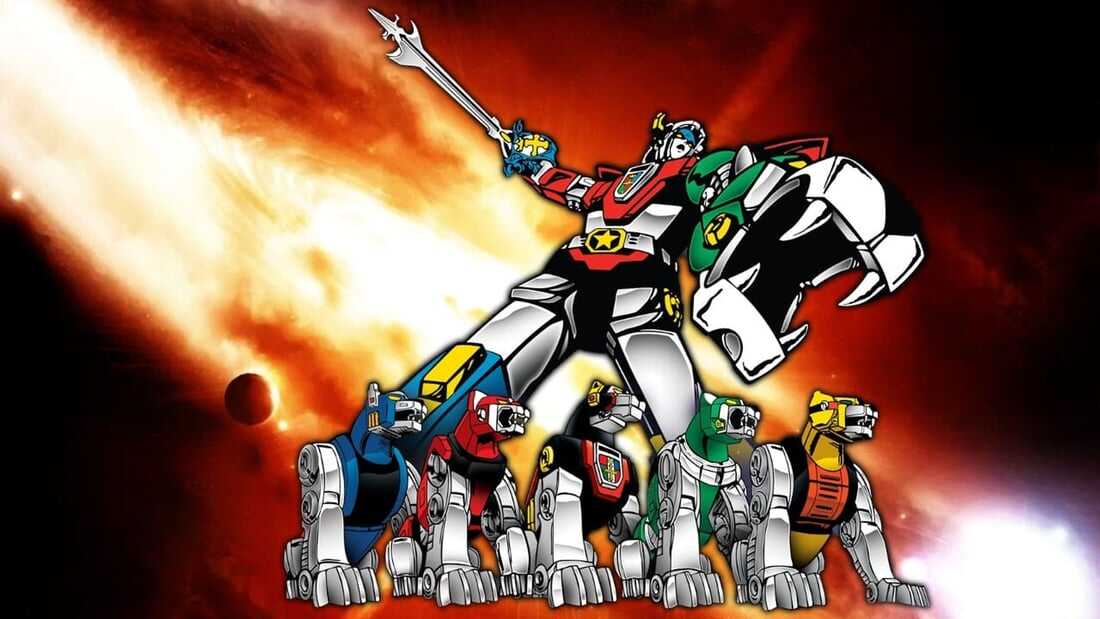 One can get the idea of anime through the lines: "From days of long ago, from uncharted regions of the universe, comes a legend, the legend of Voltron, Defender of the Universe."It then continues with the main plot: "A mighty robot, loved by good, feared by evil.
As Voltron's legend grew, peace settled across the galaxy. On planet Earth, a galaxy alliance was formed. Together with the good planets of the solar system, they maintained peace throughout the universe.
Until a new horrible menace threatened the galaxy. Voltron was needed once more. It is also known as Lion Force Voltron for season 1 and Vehicle Team Voltron for season 2, under the creation of Ted Koplar and Peter Keefe.
28. The Mask: Animated Series (1985)
Russell Calabrese's directorial The Mask: Animated Series gained popularity from the time it was released. A character named Matt Trakker somehow uncovers an international criminal organization which is known as VENOM.
VENOM is a Vicious Evil Network of Mayhem. To do so, he has gathered some friends and made a group that possesses extraordinary powers and talents like him.
All of these formed an organization named MASK which is known as Mobile Armoured Strike Kommand. The only mission they carry is to destroy the VENOM and their mastermind named Miles Mayhem.
27. Superman: The Animated Series (1996)
As one must have guessed, genres like action, adventure, and superheroes can be seen in this anime. It has been created by Bob Kane, Joe Shuster, and Jerry Siegel.
The anime is set in the present-day world of Metropolis against the urban landscapes and backdrop of bright. It deals with an ageless superhero who faces some villains and protects innocent victims.
It is based upon the universal theme of superheroes where the hero is rescuing the people who are in danger.
To do so, the protagonist is named Superman.
26. The Transformers (1984)
The Transformers is an American science fiction anime that is created by Hasbro and Takara Tomy. It is developed by many developers throughout different seasons and the same was with producers.
The whole series focuses on the Transformers who were divided into two fractions. One is called the heroic Autobots and the other one is Evil Deception.
They both somehow crash and land on Earth and their fight continues on this planet and harms many people.
Talking about the themes then it has carried the typical superhero theme that can be seen in most American anime which goes along with action and adventure.
25. The New Batman Adventures (1997)
Just like the title suggests, it has many adventures going around the whole series. It further becomes darker with the adventures of Batman and Robin as they go closer to the association of a BatgirlA lot of people get confused with Batman: The Animated series but there are slight differences in the plot.
The series continues almost 3 years later when the Batman series has ended. In this, we have seen Dick Grayson has grown up and become Nightwing.
Bruce Timm and Paul Dini have created the anime, while Paul has also penned it down with Rich Fogel and Stan Berkowitz.
24. ThunderCats (1985)
Leonard Starr's ThunderCats is a sword and planet anime that first aired on Cartoon Network. It is a science fiction fantasy that has been created by Ted Wolf.
Following the adventure of a team of Heroes and some aliens, it went on a planet called Third Earth.
The series started with a dying planet named Thundera. The natives of Thundera have started evacuating and are later on pursued by mutants.
During this evacuation, all but one ship try to manage to survive which was filled with Thundercats. This group was led by Jaga who later on died on the journey to the third planet where their ship crashed.
The remaining 7 members made friends with various groups in that area and that's how the story continues.
23. Gargoyles (1994)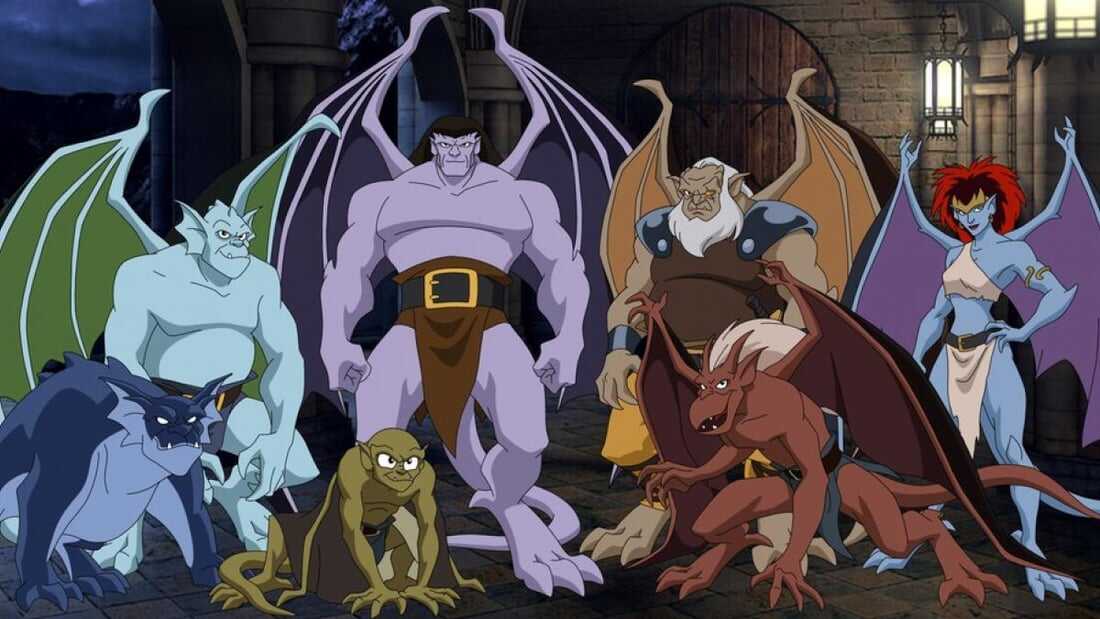 Also known as Gargoyles: The Goliath Chronicles for season 3, the series started well with an accurate narration talking about the time thousands of years back.
It was of the time when superstitious things existed and sword rule was there. This time was defined as darkness and the world of fear and that's how the name Gargoyles came into existence.
Gargoyles are the ones who turned into stone during the day and warriors at the night. Most of them were killed by humans while the rest were frozen in stone until one day a billionaire David awakened it.
The story goes while they all were trying to adjust to the new world where they were provided help by a police officer named Elisa.
22. He-Man and the Masters of the Universe (1983)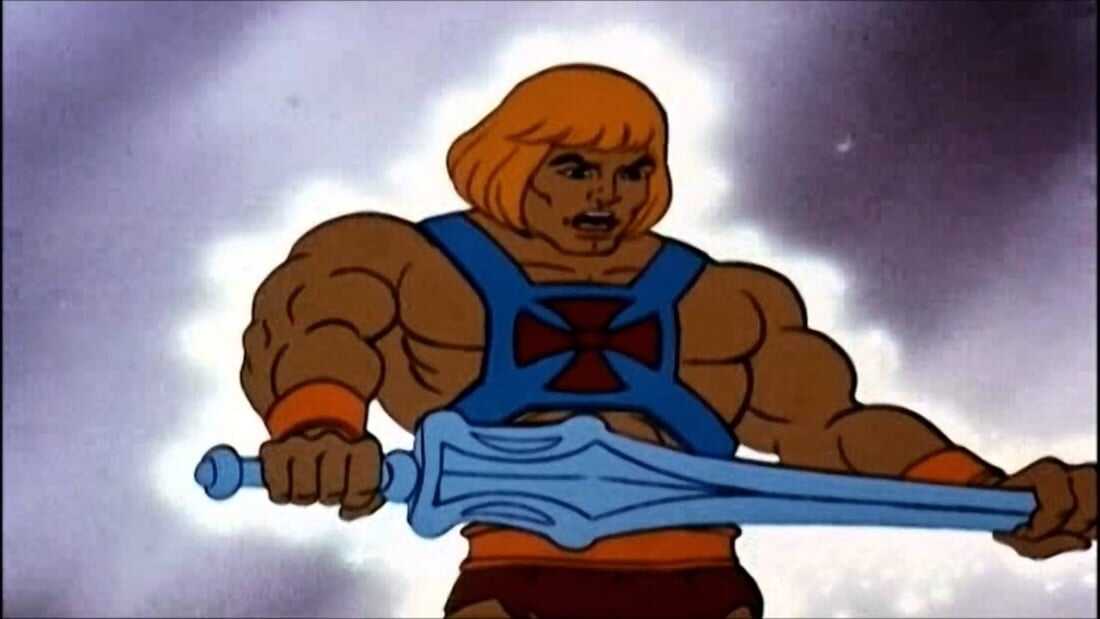 He-Man, the most powerful man in the whole world or maybe the universe goes against an evil force named Skeletor to save his planet.
He is also on a mission to protect the secret of Castle Grayskull. The anime started with a mystical land where Prince Adam has led a life of luxury and royalty.
Unknown to many characters except a few who are his close friends, Adam is a superhero named He-Man. He with his friend and father battle the evil and his minions who are trying to control the world as per their wishes.
It is based on a comic series named Masters Of The Universe by Mattel.
21. Spider-Man (1984)
Also known as Spider-Man: TAS (The Animated Series), it was written by John Semper, dealing with the life of Peter Parker, as usual.
Being a student, Peter Parker struggles to balance his life with the responsibility of Spider-Man and the simple life in which he lives with his aunt.
Because of all these things he failed to form a romantic relationship but maintained a friendship with other characters.
To save the world, he met with many supervillains that threaten to destroy New York city and eventually the world.
Through this, one can guess that action and adventure are there in bulk like any superhero series.
20. Ben 10 (2005)
Created by Man of Action Studios, an American Franchise, Ben 10 was made under the ownership of Warner Bros and Discovery.
Unlike any other American anime that carries a superhero theme, Ben 10 also has the same but with different features.
It was related to the character named Ben Tennyson who is a 10-year-old boy who went on a summer vacation road trip with his cousin and grandfather.
His grandfather Max was a member of an organization named The Plumbers. Ben found a mysterious watch from his grandfather which was an Alien device that got stuck to his wrist.
During this vacation, he was attacked by many enemies and the series goes on to how he deals with everything with the help of his watch.
19. Teenage Mutant Ninja Turtles (1987)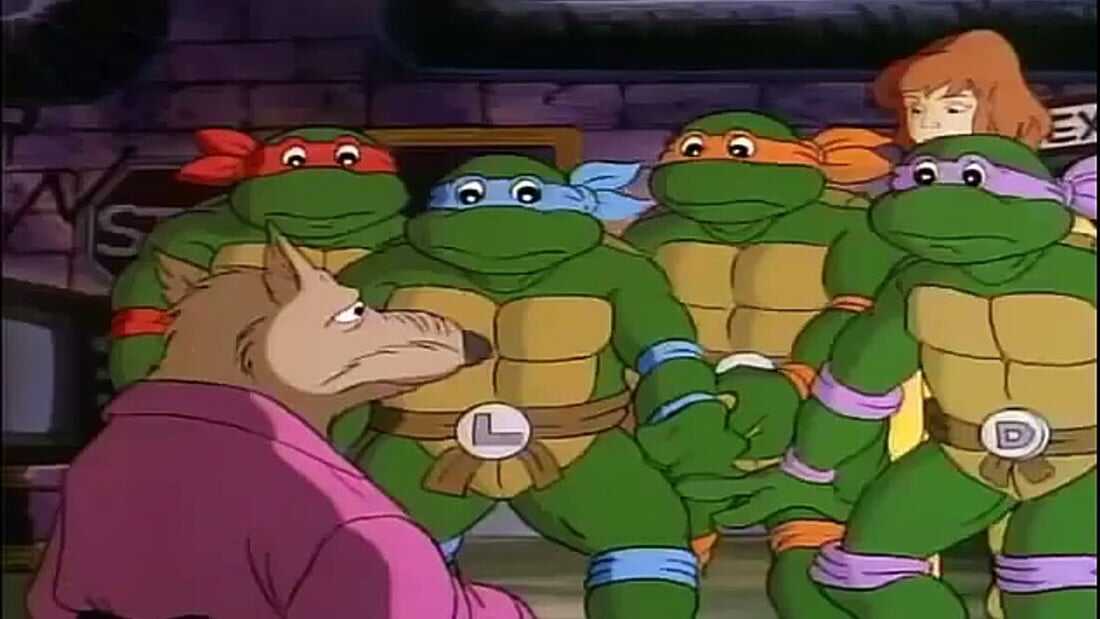 Based on some of the characters created by Peter Laird and Kevin Eastman, the anime dealt with the adventures of Teenage Mutant Ninja Turtles and how they battle many villains and criminals.
The story is set in New York City which changes into a darker comic making it suitable for children and families.
Hamato Yoshi, a ninja master who studied art history, later on, was banished from Foot Clan. Foot Clan was a dynasty of Ninjas founded by his ancestors.
He was set up by his student named Oroku as a visiting master sensei. He migrated from Japan to NY, whereas Oroku got hold of Foot Clan and thus made it a criminal one.
18. Batman: The Animated Series (1992)
Dark Knight in Gotham City is the first impression one can get from the title of this anime, but it has way more than that as it involves multiple genres.
The anime was created by Bob Kane, Bruce, and Paul and has action as well as adventure. The story is of Bruce Wayne or Batman.
He was the son of a billionaire and witness the murder of his parents resulted in his life on the street.
With the traumas, he went with the training in martial arts, sciences, manhunting, criminology, detectives, and many more to avenge the murder of his parents.
Bruce decided to deal with the criminal things that are going on in Gotham by using years of training.
Inspired by the appearance of the bat, he used the mystical appearance of Batman and saved many lives.
17. Steven Universe (2013)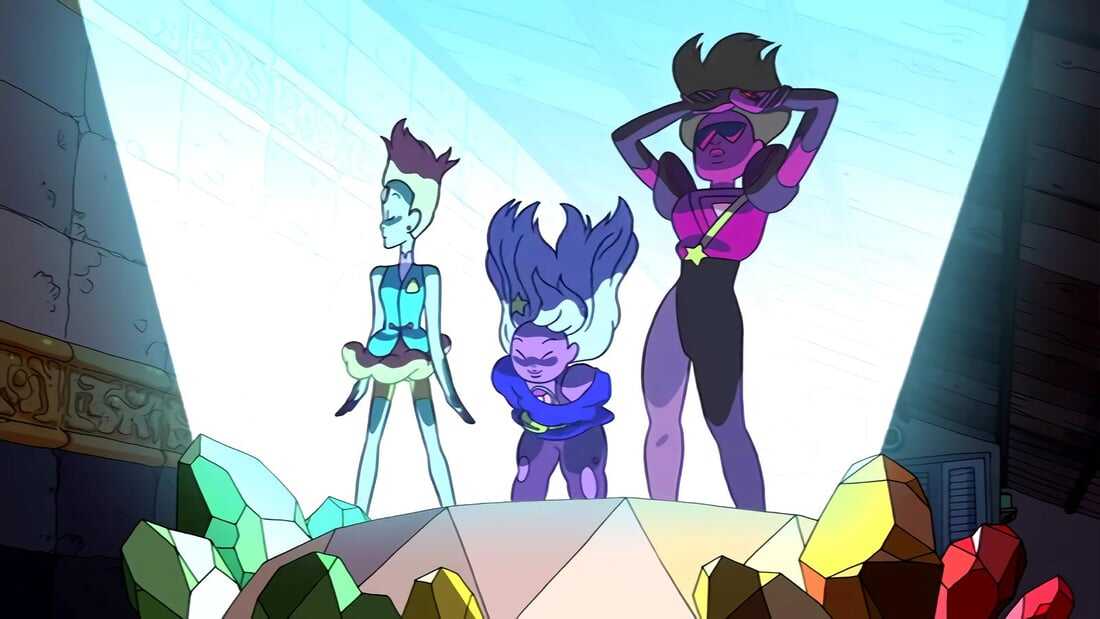 A comedy-drama called Steven Universe is about Crystal Gems. Crystal Gems is a team of Magic guardians that are made just to protect the planet Earth.
The team consists of 7 young half-humans and a half gem. The animated television series is a coming-of-age story where we follow the main character Stevens as he explores his abilities and tries to find his belonging in the world by being a protector.
It is created by Rebecca Sugar who also served as executive producer for the beginning of the series. The influence and legacy of this anime were maintained by Steven Universe: The Movie and Steven Universe Future.
16. X-Men (1992)
It is a superhero anime dealing with the typical theme of America, action, and adventure, thus making it one of the best American anime.
It is based on the comic of the same name that was written by Jack Kirby and Stan Lee.
X-Men was shown in a conflict with human conspirators that were building robots. They were getting built because of a human mutant war.
In between all these things the leading characters X-Men fight for justice and humans. The whole series recounts the adventure of X-Men and the team through their ways of struggles to make the world a better place.
The main villains are Magneto, Apocalypse, and a robot named Sentinels.
15. Dota: Dragon's Blood (2021)
A Netflix anime named Dota: Dragon's Blood is an American epic fantasy that is based on Dota 2 of 2013, a video game.
It is developed by Ashley Edward Miller and written by him with Bryan Konietzko. Dota: Dragon's Blood is set in a fantasy world where magic and mysterious happenings are very common.
It follows the adventure of Davion who has killed Dragons to make the world a better place. During a battle that was happening with a demon, Slyrak merged his soul with Davion.
The series goes on as Davion decides to continue the journey to stop a demon named Terroblade who wants to kill Dragons and collect their souls for his power.
14. Eyeshield 21 (2005)
Dealing with comedies, sports, and drama the anime got its existence from a manga series of the same name that was written by Riichiro Inagaki.
It is an American football anime that goes around a 14-year-old boy named Sena Kobayakawa as he joins the American football team.
The story takes a turn when he gets recruited to become one of the members of the most prestigious and well-respected school team called Devil Bats.
It also deals with the other character named Hiruma Yoichi who joins the team as a super talented freshman.
With the talent of these characters, the team met with many victories back to back and thus became one of the best in the series.
13. The Boondocks (2005)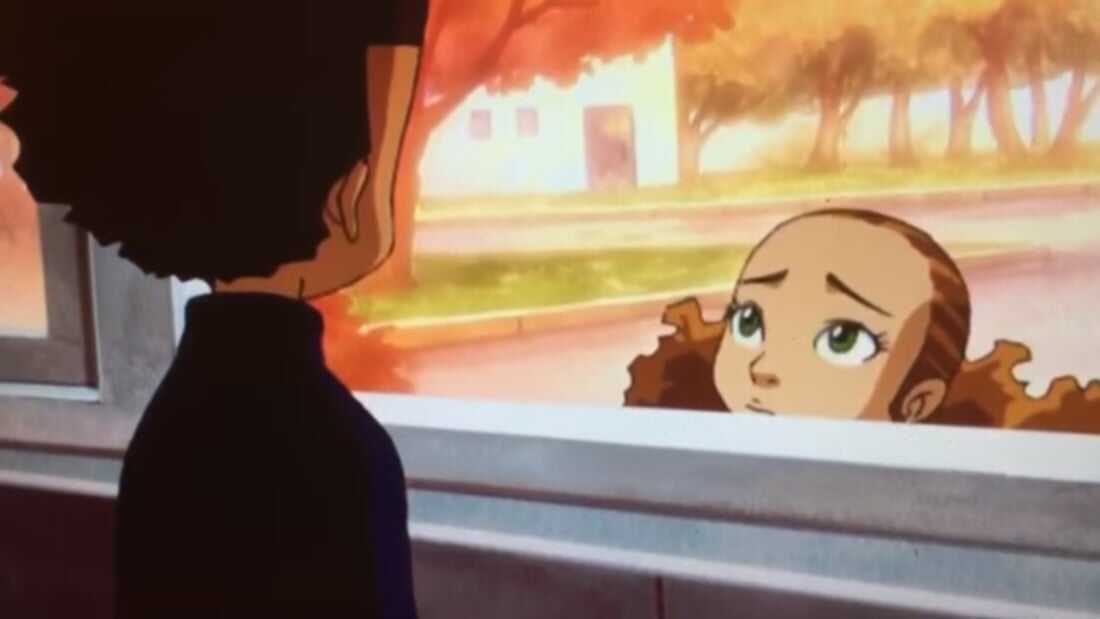 The focus goes on a dysfunctional family named Freemans. It is set in a fictional world that goes with the perspective of many cultures, lifestyles, and stereotypes.
It also deals with identities and viewpoints that provide series under the category of comedy and satire. Given multiple seasons, the animation was created by Aaron McGruder.
It is based on a comic of the same name by the creator. One can get access through Adult Swim and Cartoon Network as they were the original network.
12. Storm Hawks (2007)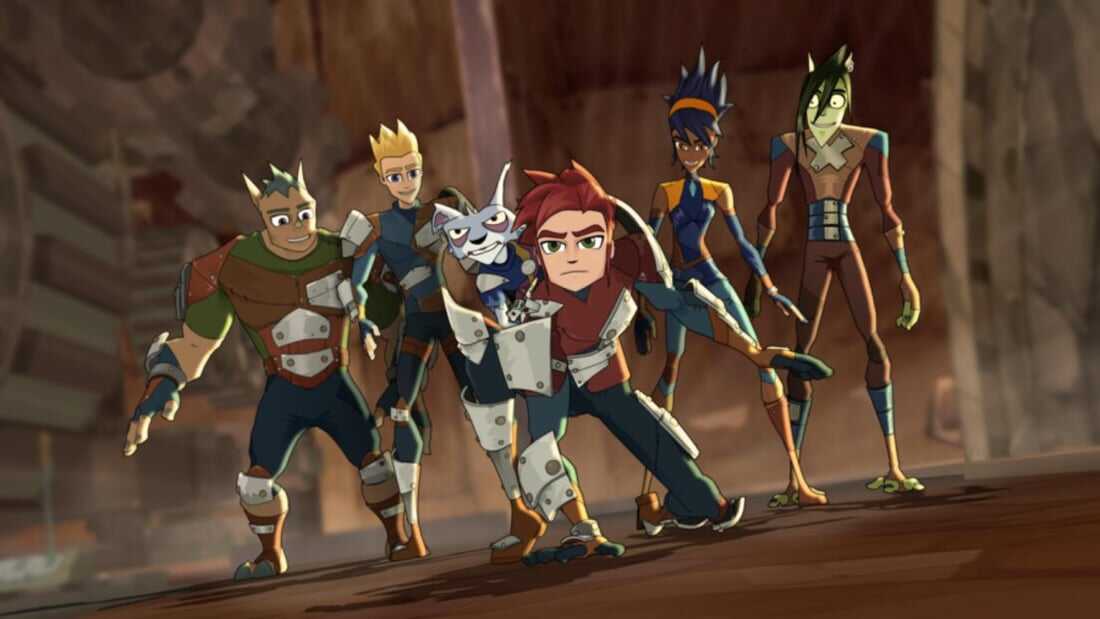 Released on 25 May 2007 with many episodes, anime has given us comedy-drama and science fantasy with action and adventure.
One can get an idea of the plot and stories through the opening sequence that was narrated in the series.
It is about a world of thousand Kingdoms and every Kingdom was protected by Sky Knights against the forces of black and beast.
The greatest of all these is Storm Hawks. The only mission carried out by Storm Hawks is to unite all the Kingdoms and finish the evil forever.
In the mission of these things, he was betrayed and got defeated; however, the last descendant started the mission again.
The main characters are Aerrow, Finn, Junko, Pipper, and Stork.
11. RWBY (2013)
RWBY is one of the best American anime ever made under the theme of action and adventure that goes with science fantasy.
Deals with a fictional world named Remnant where young people want to become warriors and are called Huntsman or Huntresses.
These Warriors were made to protect the world from a monster named Grimm. The title of this computer-animated series is derived from the four protagonists named Ruby (R), Weiss (W), Blake (B), and Yang (Y).
All these characters have specific powers represented by different colors matching the initials of their names. It is Red (R), White (W), Black (B), and Yellow (Y).
10. The Powerpuff Girls (1998)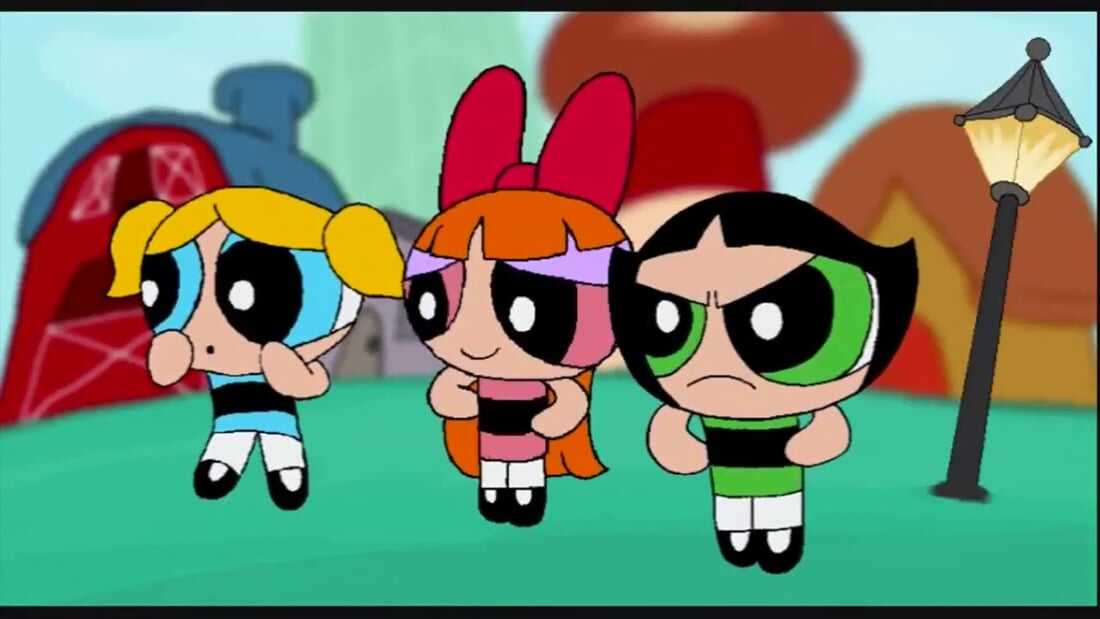 An American superhero anime that got famous among all ages is named The Powerpuff Girls. It is a comedy and action series that was created by Craig McCracken and directed by him with other directors.
It goes around the adventures of three kindergarten girls that were made by a scientist. These girls have various superpowers and are named Blossom, Bubbles, and Buttercup.
The work of these Powerpuff Girls is to save their town from villains and monsters and have to deal with normal issues that were faced by young children.
It includes the rivalries of siblings regarding personal hygiene and going to school.
9. Teen Titans (2003)
Premiered for the first time on Cartoon Network, it is a story of 5 members of a team named Robin, Starfire, Cyborg, Raven, and Beast Boy.
Each of them has different powers like intelligence or technology experts. All five together are known as Teen Titans.
At the beginning of the series, these Teen Titans were introduced to a villain named Slade. Later on, a new hero named Terra joined the team and then the story continues as all of them try to defeat monsters to protect the world.
Apart from the superhero theme, it is also a teen drama that goes well with comedy and science fantasy.
8. The Legend of Korra (2012)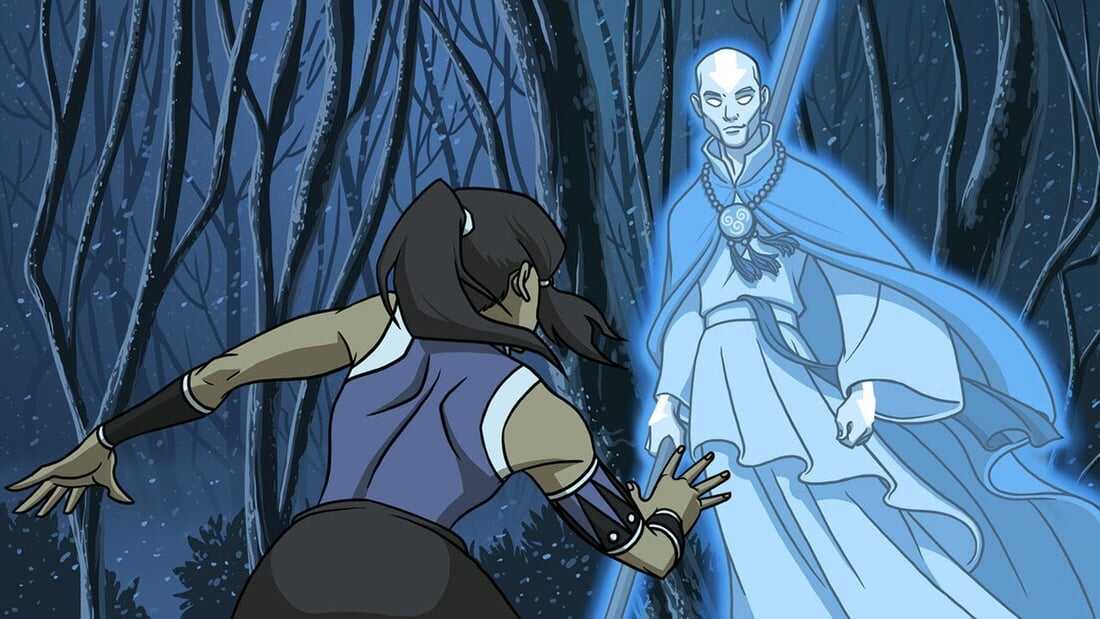 Set a fictional universe where certain people can manipulate or we can say bend the main 4 elements of the world.
That is water, fire, land, and air. The one person named Avatar can bend all four elements and become exceptional.
Avatar is the one who is responsible for maintaining balance in the world with the help of four elements.
The main protagonist is Avatar Korra who is the successor or even said to be the reincarnation of Aang.
Korra faces many political as well as spiritual unrests in the modern world, thus dealing with action and adventure in the series.
7. Samurai Jack (2001)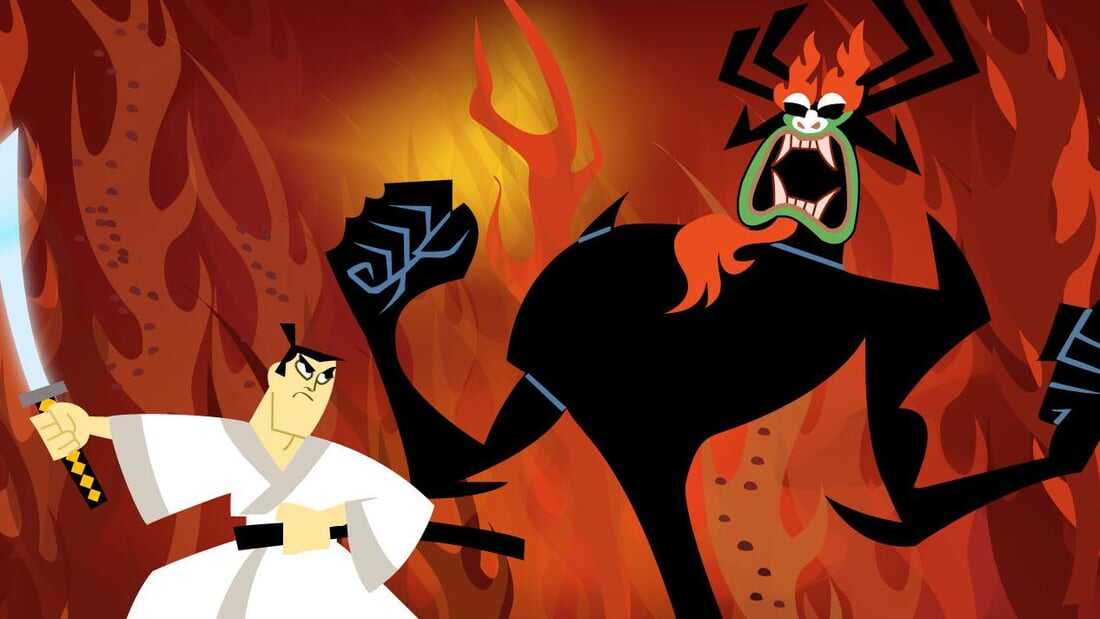 The anime named Samurai Jack is better known for its cinematic atmosphere, masking-primarily based totally animation style, and samurai-stimulated conflict scenes.
This American anime premiered on August 10, 2001. However, twelve years later, on March 11, 2017, the 5th and most loved season of the collection premiered because of high demands.
The plot revolves around a Japanese samurai named Jack who units out on a task to defeat the evil wizard whose name is Aku.
But, earlier than he can end his task, he's catapulted right into a portal to the present-day future. He, later on, reveals himself in an international wherein Aku has overall managed many things.
Naming himself as Jack, he embarks on a brand new quest to correct the wrongs accomplished with his actions and his great deeds.
6. Invincible (2021)
Robert Kirkman's creation is indeed worth listing in the best American anime of all time. One can access this anime through Amazon Prime Video.
It is the story of a normal teenager whose name is Mark Grayson. His father named Nolan was considered a powerful superhero, not in the place he lived but also on the planet.
After his 17th birthday, Mark started developing some powers that were his own, and later on, he knew how to use these with the help of his superhero father.
Mark is the one who has got the title named Invincible.
5. Kipo and the Age of Wonderbeasts (2020)
A post-apocalypse anime where protagonist Kipo Oak left her city to search for her lost father. The place was a wasteland where mutated animals were the rulers.
Kipo became friends with one of the human survivors and a couple of mutes too. Coming to humans then Wolf and Belson and the couple was Dave and Mandu.
The anime is known for its design and characterization along with the diversity presented in themes.
4. The Dragon Prince (2018)
Netflix created The Dragon Prince is created by Aaron Ehasz and Justin Richmond. With multiple writers, it follows the story of a Prince of brothers named Ezran and Callum.
It also goes with another character called Rayla, an elf. Together they protect and care for an infant Dragon Prince called Azymondias.
To do so, they must end a Thousand Year old conflict that was going on between magical creatures from the land called Xadia and the human kingdoms.
3. Avatar: The Last Airbender (2005)
Also known as Avatar: The Last Aang, it covers the theme of comedy drama and coming of age with fantasy.
Coming with multiple seasons, it became a success through the journey of a 12-year-old named Aang. Aang is the current Avatar and last survivor of Air Nomads.
He, with his friends Katara, Toph, and Sokka, tried to end the War of Fire Nation that was against many nations of the world.
It is also about Zuko, the former and currently exiled Prince of the same nation. He is in a plan to get his position back by getting Aang.
To complete his mission, he has the company of his uncle, Iroh, and sister Azula.
2. Arcane (2021)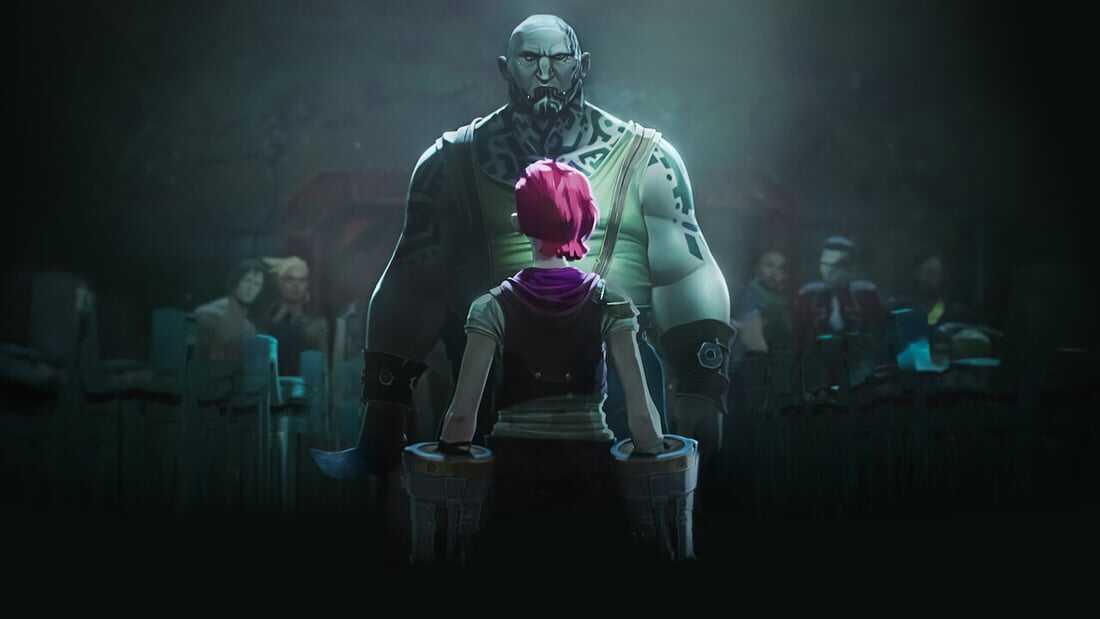 Subtitled League of Legends, it was well crafted by Christian Linke as well as Alex Yee who served as a creator.
Since it is distributed by Netflix so one can get access from Netflix. It deals with an unbalanced rest that goes between a rich utopian city named Piltover.
This city is oppressed very badly by a character called Zaun. To get things back, sisters named Vi and Jinx have found themself in opposite directions in between the conflict.
The conflict was basically related to the conventions and arcane technology. It deals with action and adventure that goes well with drama, science fantasy, and steampunk.
1. Castlevania (2017)
An adult animated dark fantasy is perfect to end the list. Castlevania is a dark and horror dark fantasy anime that was created by Warren.
It was developed by Kevin but when it comes to the directions then various directors have made the series number one.
The Vampire named Count Vlad Dracula Tepes has decided to take revenge on the people of Wallachia as they have burnt his wife by accusing her of witchcraft.
In this mission, he has called many demons over responsible to run the country. These demons have caused many problems for people.
To deal with all these things, a Monster Hunter named Trevor Belmont takes the responsibilities and starts helping people.
He also got the help of Sypha and Alucard as the story progresses.