»
How Did Inuyasha End? – How It Started, How It's Going
Bijesh-Updated Feb 17, 2021
---
When Rumiko Takahashi wrote the manga for "Inuyasha", he may not at first have been aware that the anime version that aired in 2000 was going to succeed like few others in its genre.
The premise is quite simple: a high school student named Kagome Higurashi meets and befriends a half-demon called Inuyasha, and together they seek out shards of the legendary Shikon Jewel.
So far, so fictional. What made this show amazing is how well it was written and how perfectly it was characterized.
Though a half-demon played the main character, he was humanly relatable on so many levels.
This show has since become a cult classic in the Shonen anime genre.
Fans experienced a tear-jerking farewell to the series when "Inuyasha: The Final Act" was released in 2009 comprising 26 episodes.
So what happened? Why did it stop? How did it all end? Let's explore.
What happened in 2004?
Before we talk about endings, did you know how close this show came to being canceled? There was no hope of giving "Inuyasha" the ending the series deserved, that's how dark circumstances became in 2004.
This anime, much like several others, relies on the source material. The original manga versions kept the show fuelled with enough content worthy of a great series.
The result: 167 episodes that aired on Japan's Yomiuri TV, and made up the first adaptation of "Inuyasha".
This run came to an end on September 13, 2004, because there was no more source material to depend upon.
In fact, it took five more years for Rumiko Takahashi to complete the manga that further added to the wealth of "Inuyasha" content. Such long gaps have often sealed a show's fate.
But everything started to pick up after that, namely with the show's second installment, "Inuyasha: The Final Act".
Inuyasha – A Brief Dive Into What The Show Is All About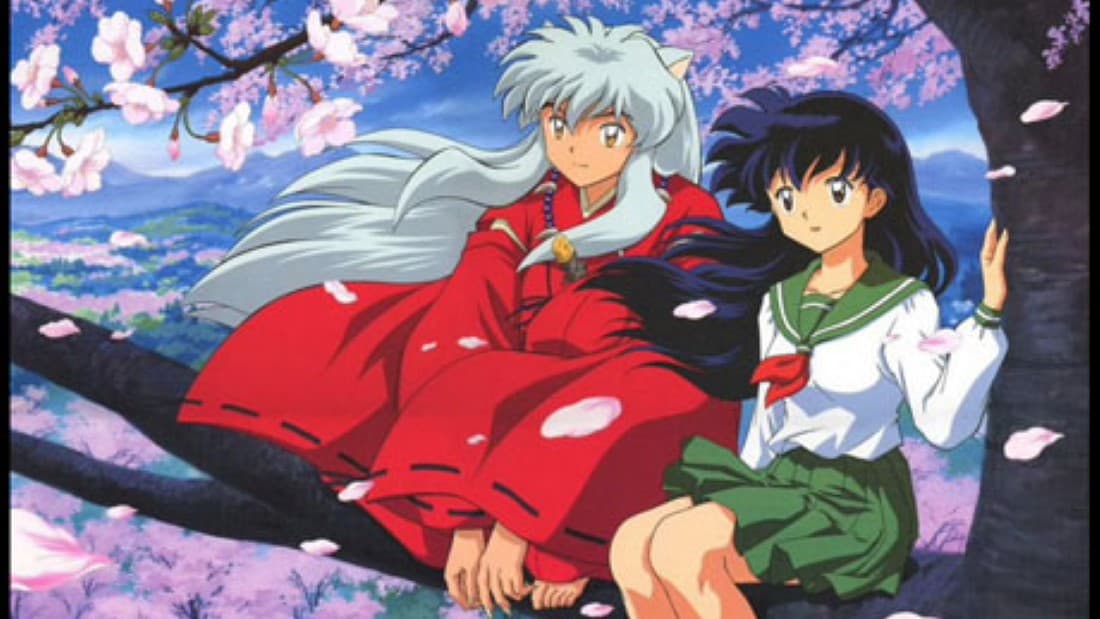 Alternatively called "Inuyasha: A Feudal Fairy Tale", this ultra-popular Japanese manga series soon rose to the top of fan-favorite lists. It is written and illustrated by Rumiko Takahashi.
The manga first released via the Weekly Shōnen Sunday, November 13, 1996. It wrapped up on June 18, 2008. All its chapters were collated into 56 tankōbon volumes, courtesy Shogakukan.
The story contains some of the most memorable characters in anime, starting with Kagome Higurashi.
She's a 15-year-old high-schooler who finds herself inadvertently transported to Japan's Sengoku period.
This event happens after she accidentally falls into a well set inside her family shrine. It is in this yesteryear period where she encounters the half-demon Inuyasha.
In Kagome's possession at the time is a magical Shikon Jewel. To save the jewel from a monster who attempts to steal it, Kagome has no choice but to break it into several pieces.
Before long, Kagome and Inuyasha team up to go retrieve its shards.
They are not alone in their search, the evil half-spider-demon Naraku is also on the hunt.
If it sounds exciting, rest assured it is.
How They Used Filler Episodes
This is a very real thing in anime. Animators of popular shows usually fall back on filler episodes, which they create to give writers and manga artists time to produce fresh content that can then be adapted into legit continuations for the series or franchise.
Japan apparently takes its anime industry quite seriously, and fans love them for it. In the case of "Inuyasha", the showrunners decided it was best to put the series on hold until new content was ready.
Not giving the fans any filler episodes led to something of a panic, with fans assuming the show was going to be canceled.
Suffice to say, thousands of "Inuyasha" fans breathed a collective sigh of relief when "The Final Act" aired on October 3, 2009.
The manga too concluded the storyline and character-arcs required to give this series a worthy ending.
This was beautifully adapted into the finale and left most fans sighing with satisfaction.
Inuyasha: The Final Act – Detailing The Much-Awaited Finale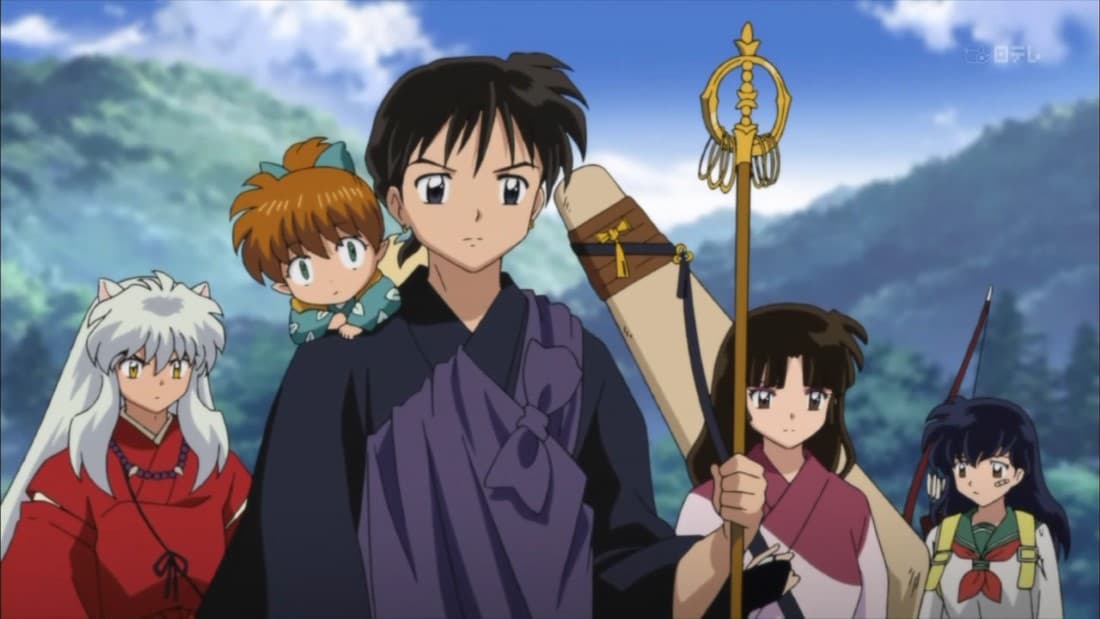 Granted, the wait was long, years too long. But the finale gave some sort of closure to fans.
However, it must be said that not all fans liked "The Final Act", as negative reviews for Inuyasha online will reveal.
We attribute this to the prolonged wait, and not to forget the expectation that would have certainly built up around the finale during that time. Goes to show, you can't please them all.
We're going to dive into a brief synopsis of what unraveled in the conclusion series, so skip to the next sub-heading if you wish to save yourself the trauma.
In "Inuyasha: The Final Act" we see the powerful Hitomiko meeting his end at the hands of Naraku.
She knew something of this sort was heading her way, which is why Hitomiko left specific instructions on what to do following her death.
Unfortunately, the villagers failed to comply, resulting in an undead Hitomiko who now serves as Naraku's puppet.
Her sole goal is then to entrap Kagome. And this is when things get really interesting.
Kagome actually falls into Hitomiko's trap and finds herself being forced to learn the power within the bow that Kikyou had once sent her to retrieve.
In addition, she harbors a desire to save Hitomiko from Naraku's controlling clutches. To achieve this, Kagome has to learn the secret of her own name. Only then can she free Hitomiko as well as her own soul.
Is There A Sequel To Inuyasha?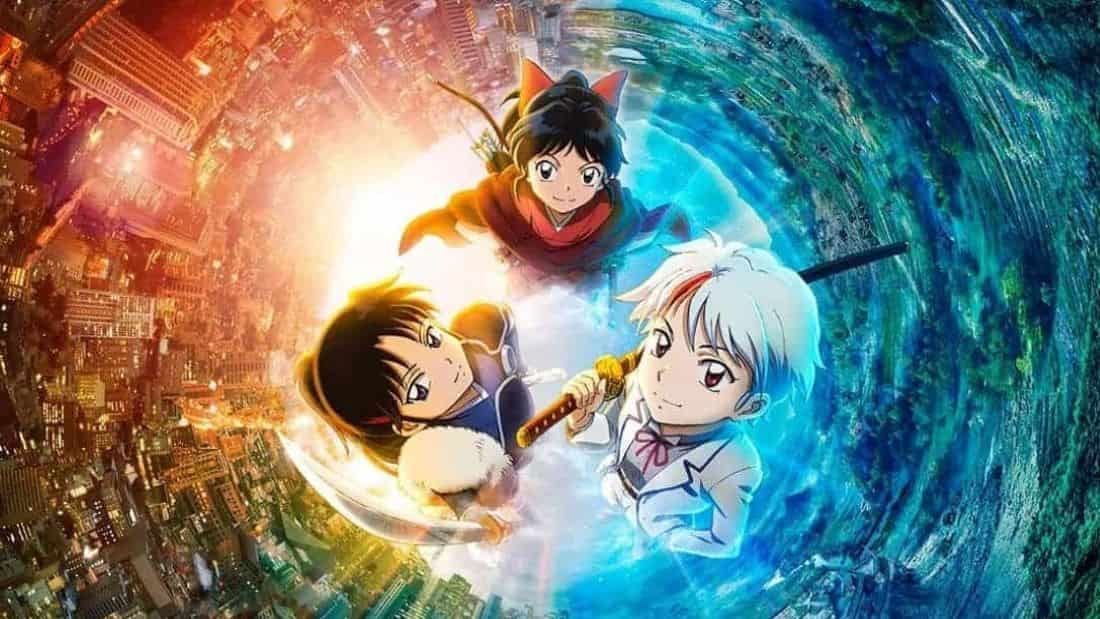 Word on the grapevine was that a new sequel was in the works for "Inuyasha" in 2020, with the promise of focusing on Sesshomaru's children.
By this time, the core query on every fan's lips was: Who actually birthed Sesshomaru's twins, and why doesn't the quarter-yōkai daughter of Kagome and Inuyasha (namely Mohora) even recall them?
The show "Yashahime: Princess Half-Demon" released in October 2020, and has a list of ongoing episodes spanning 24 in total. As of this writing, IMDB shows only 15 episodes are out, with the rest being carried over to 2021.
The show's original Japanese title is "Hanyô no Yashahime". Rumiko Takahashi remains a significant part of this series as well.
Here's an interesting piece of trivia from the show's IMDB page that fans will like to know:
"Due to the passing away of Kôji Tsujitani, Makoto Yasumura replaces him as the voice of Miroku for the Japanese version.
Coincidentally his original English voice actor Kirby Morrow would pass away after he reprised his role for the first episode Yashahime: Princess Half-Demon: Are kara no Inuyasha (2020), and it is currently unknown if he will be replaced."
Online Reactions For Inuyasha Ending
Online reactions tell us how the ending was appreciated by fans. Talking about Inuyasha ending, a fan on Reddit posted his view, how Inuyasha left many questions unanswered? did you find it be genuine by reading the above screenshot from Reddit?
Google Trends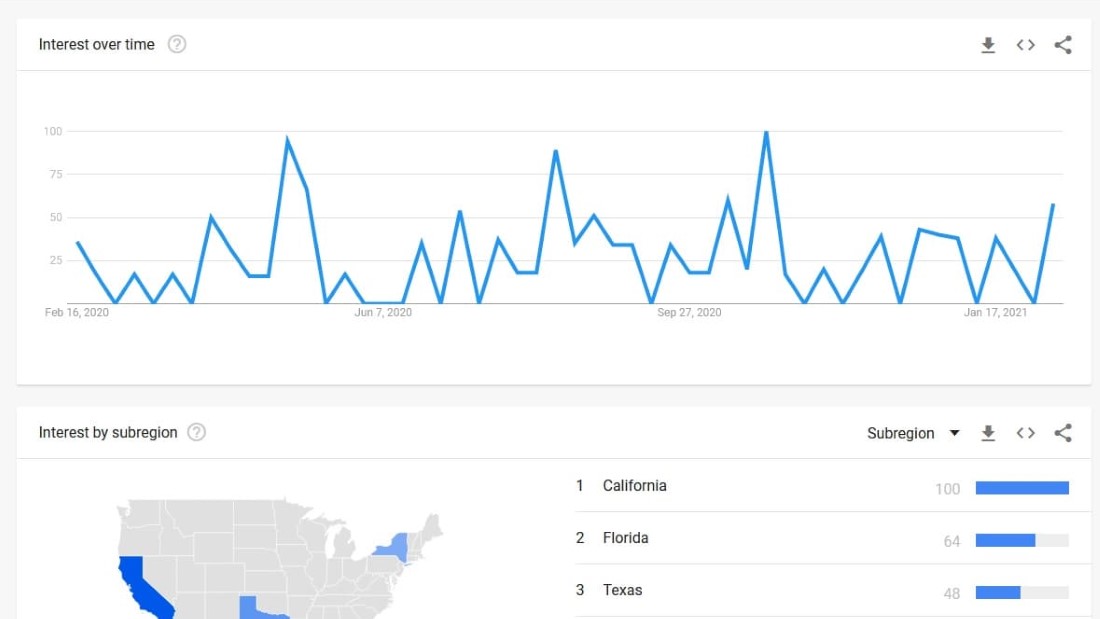 There have been interesting patterns and developments online for Inuyasha's ending. Let's see what Google Trends and selected markets have recorded.
Looks like a large set of fans from the major American States are still, as of 2021, seeking an explanation to the Inuyasha ending. On a global scale, we have the Philippines leading the search.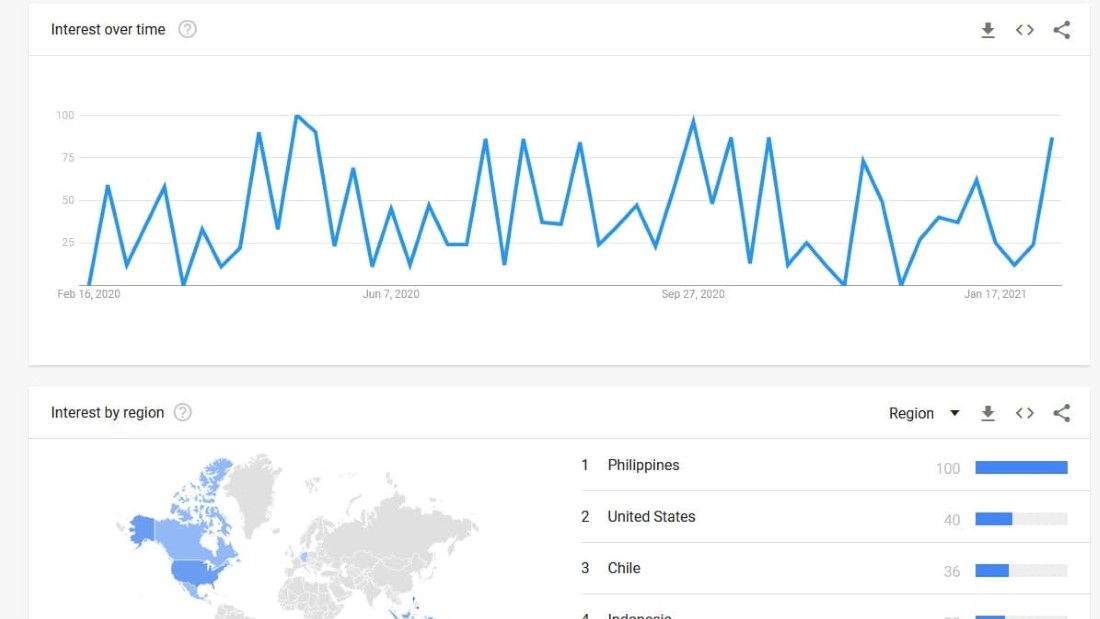 Search in US, UK
Search for Inuyasha's ending might not be as popular as bleach's ending but it is certainly more than Detective Conan or black butler's ending.
Globally around 3000 people still search for it. U.S. has got more number which is around 2000 people while there is not much search in the U.K.
Yashahime: Princess Half-Demon – Exploring The Sequel
The "Yashahime: Princess Half-Demon" anime is picking up the narrative ten years after "The Final Act" aired.
Sesshomaru is Inuyasha's half-brother, and he has two half-demon twin children called Towa and Setsuna who feature prominently in this sequel series.
The girls are separated at a young age during a forest fire. Towa eventually lands with Sota Higurashi, who is Kagome's baby brother.
When the twin sisters finally reunite, Setsuna (who's a full-fledged demon slayer) doesn't seem to have any memories of Towa. Enter, Kagome and Inuyasha's own daughter, Mohora.
The three girls team up and travel between worlds to discover their origins and any answers that may help fill the holes in their past.
In character concept art sketches, fans saw Setsuna with a tail that reminded them of her father, Sesshomaru. Hardcore fans will say it is technically a carry-over from the parasitic Mokomoko.
Mohora's art made her appear like a balanced blend of her father and mother, and fans aren't complaining. They're too busy feeling nostalgia.
With this sequel, the torch has most definitely passed on to three new characters. Fans have a love-hate relationship where the sequel is concerned.
As mentioned earlier, this probably has to do with the extended wait-time and the obvious expectations that would have built up during it.
Controversy Surrounding The Sequel of Inuyasha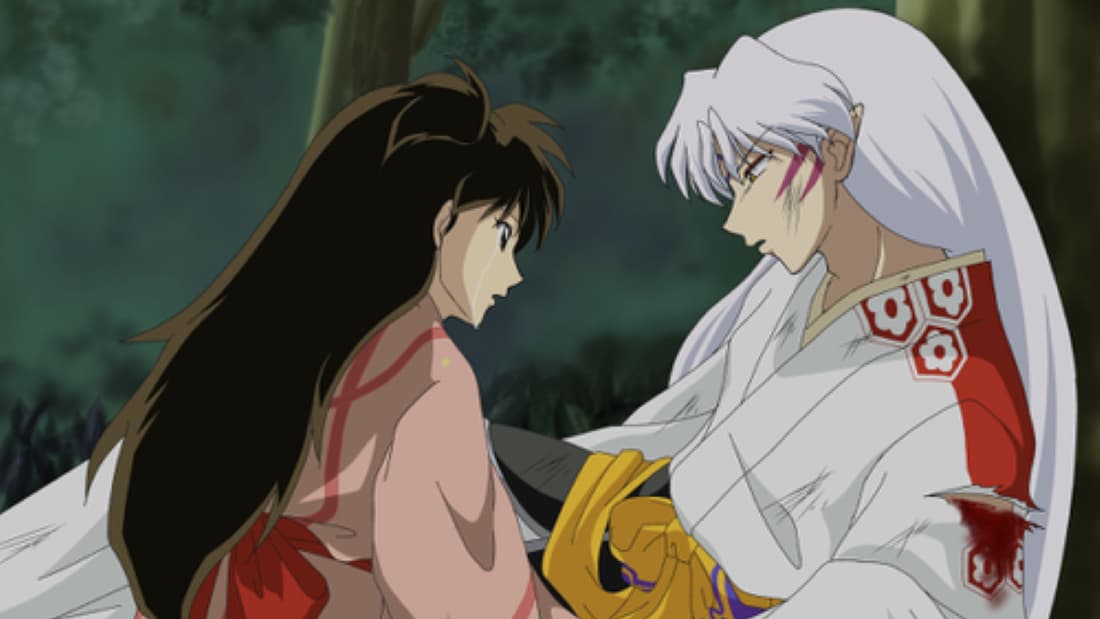 The controversy stems from assumptions and guesswork about whom exactly Sesshomaru had his twin daughters with. After all, he was never a fan of being a half-demon at all, so it was amusing for fans to see him blessed with two half-demon girls.
Factor in the fact that he hated every human except for Rin… And you can see why fandoms stand divided about this whole idea.
So unless there is a mysterious character who has never been revealed to fans via the series and manga, chances are Rin was the mother.
Fans are going crazy over this possibility, and not always in a good way.
The 500-year old Sesshomaru and the human Rin have their own story-arc in the series, and it does not encourage viewers to accept that they might in any way have been 'together'.
Fandoms are certainly divided, with some offering support for this idea and others steadfastly against it.
Let's just say few governmental parliaments have seen such a ruckus as when the Sesshomaru-Rin theory started to spread online.