»
Top 50 Best Romance Anime [The Ultimate Must-Watch List]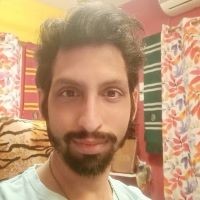 Bijesh-Updated Feb 15, 2021
---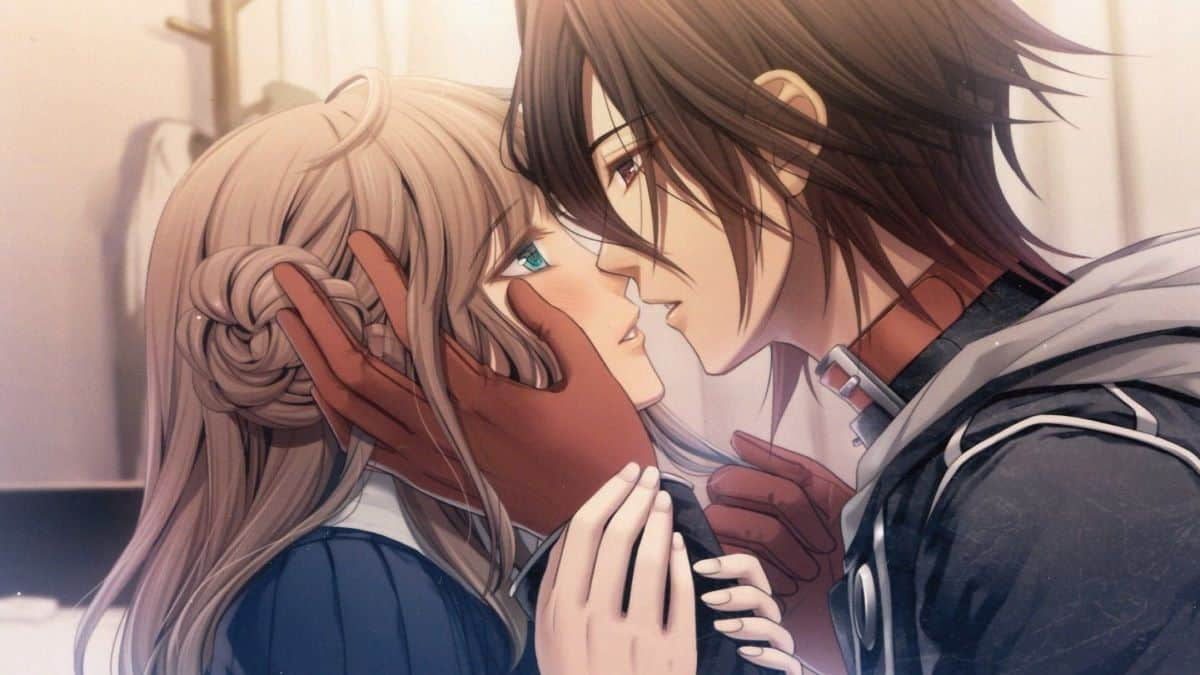 It's that time of the year again when singles start practicing the best most effective ways to roll their eyes at all the romantic couples who, in their attempts to remind one another about the classic concept of love, end up fuelling the capitalist agenda.
In short, reader, this is the season of love, and Valentine's Day is just around the corner.
As you may have guessed, we at Entoin decided to blog about it. We wanted to go about this by reminding you that love blurs boundaries, including that between reality and fiction.
This is why we decided to cover 50 of the best romance anime ever made for television, with most of them inspired by the original manga.
In this list, we at Entoin chose to use only shows/series and not anime movies/films. Granted, there are more than enough choices in both. We also decided to include a few less popular titles in this list.
Instead of sticking only to the most recognizable shows in the romantic anime genre, we also added some that you might not have heard about or seen before.
You will probably know them when you come across them. Stop blushing and read on…
50. Kimi ni Todoke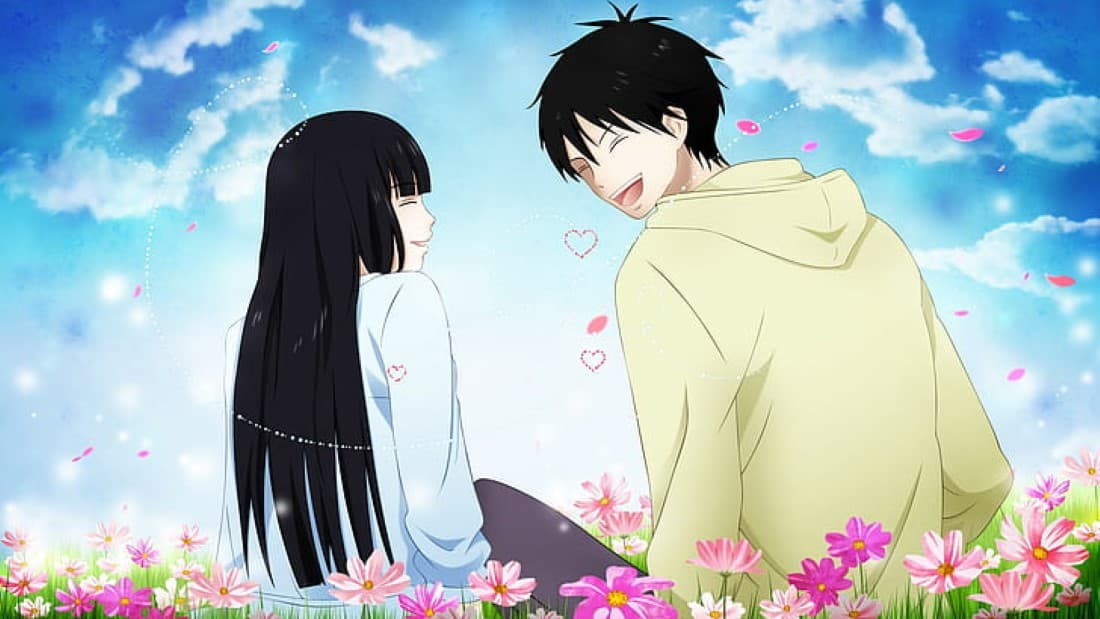 It is interesting to know that they used "The Ring" series of horror films to define the main character in the "Kimi ni Todoke" anime.
Sawako Kuronuma is apparently given the nickname 'Sadako' for her resemblance to the 'evil girl' from the "Ring" films.
You may be wondering why we're starting a romance anime post with such a dark thought. It is mainly to highlight how contrasting Sawako really is, timid and sweet to be precise.
Those traits are what catch the eye of Shouta Kazehaya, the most popular boy in her school.
At first, it is all one-sided, with Sawako often admiring and enjoying Shouta's sociable and cheery nature.
Secretly, she just wants to be like him, with his magnetic charm and ability to become the cynosure of the moment. Their bond deepens after a 'test of courage' conducted by Shouta, one that is held for the whole class.
Fireworks certainly start to spark between these two the more they get to know one another.
49. Toradora!
Putting someone like Ryuuji Takasu in a lead romantic role turned out to be quite the masterstroke, apparently.
In the "Toradora!" anime, we see a narrative that revolves around a 'class rearrangement' that sees Ryuuji finding a direct opportunity to interact with not just his bestie Yusaku Kitamura, but also his 'secret crush', namely Minori Kushieda.
The school's "Palmtop Tiger" Taiga Aisaka fulfills the role of Minori's bestie.
It is splendid to watch a cliché unravel along captivating plot-lines. Taiga and Ryuuji silently team up to help each other with their respective crushes.
To put it simply, Taiga has a growing fondness for Yusaku while Ryuuji harbors a flame for Minori.
The 'besties' work together to help one another get closer to the ones they desire in this fun-funny romantic anime.
48. Fruits Basket
A reboot of the original manga by Natsuki Takaya, the "Fruits Basket" anime has a good dose of tragedy in its otherwise prominent romantic narrative.
We see high schooler Tohru Honda experiencing one such misfortune involving her family, after which she moves out.
Having nowhere to go, she resides in a tent and on land that belongs to the Sohma clan, who are all sorts of mysterious.
Things take a turn for the strange when this family finds Tohru and agrees to take her in. Before long, she discovers that the family has a bizarre curse, one where they turn into animals of the Chinese Zodiac when someone of the opposite sex touches them.
Tohru learns a lot about the dark and painful history of this peculiar curse while delving into a romance-centric narrative involving Kyo Sohma.
47. Plastic Memories
A failure at exams, Tsukasa Mizugaki turns to a last-hope option: working for the Sion Artificial Intelligence Corporation.
There he learns more about the 'Giftias', who are super-intelligent android humanoids who can pass for the real thing, namely human.
Working in Terminal Service One is a thankless job, mainly because Tsukasa finds himself tasked with gathering Giftias who may prove hostile upon losing their memories at the end of their expiration dates.
The gorgeous Isla is a Giftia, one who has served for a long time in the same department that Tsukasa now works in. Despite appearing cute and petite, Isla has proven herself remarkably competent when it comes to Giftia retrievals.
The "Plastic Memories" anime sees Tsukasa trying to balance his growing feelings for Isla while realizing that she, like all the other Giftias, comes with an expiration date.
46. Kamisama Kiss
Nanami Momozono's dad is not only an absentee-parent but his debt-troubles start to bear heavily on Nanami's heart. One thing leads to another and Nanami finds herself homeless.
Before long, she meets a kind stranger who offers to put a roof over her head. This 'home' is actually a shrine, which Nanami realizes too late.
When attempting to leave, she is accosted by a couple of shrine spirits and Tomoe, a fox familiar.
Caught between Tomoe, who refuses to accept her as a 'replacement god', and her own homelessness Nanami adapts and tries to fulfill 'divine duties'.
The "Kamisama Kiss" anime becomes even more interesting when Nanami enters into a contract with Tomoe, resulting in the two of them getting closer.
What with youkai trying to devour her and a serpent intent on marrying her, Nanami finds herself at her wit's end, especially considering the added fact that Tomoe seems to be growing increasingly fond of her with each passing day.
45. Special A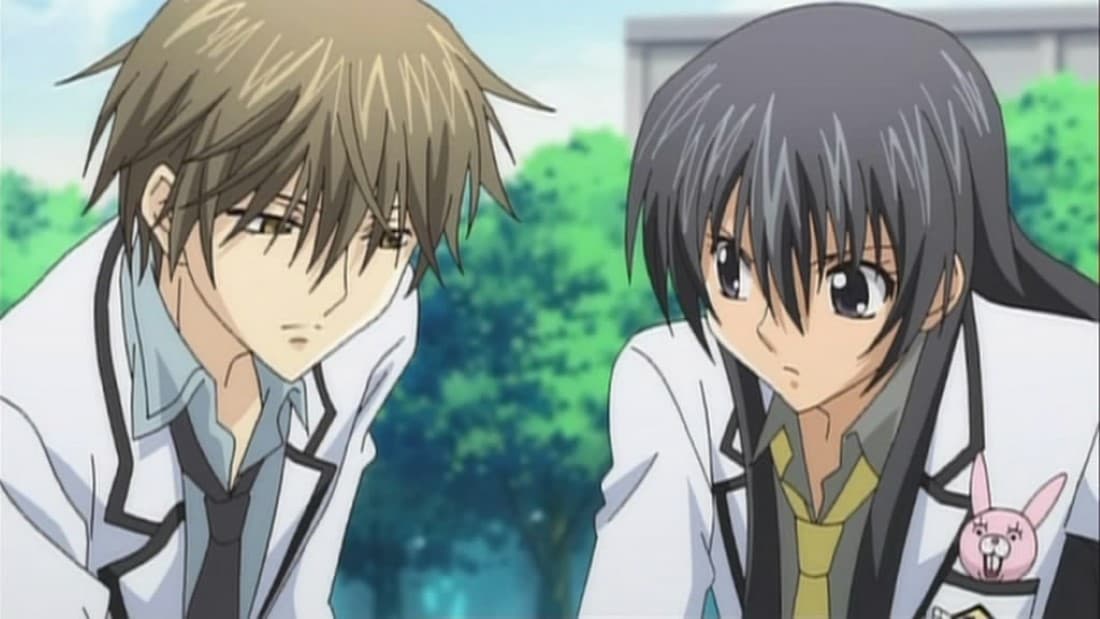 The 'unbeatable' Hikari Hanazono meets her match in Kei Takishima, and in more ways than one. When she challenged Kei to a match, little did Hikari realize that there was every chance she would lose.
In fact, she went on to re-challenge him only to lose again, and again, and again. Suffice to say Hikari resolved to best Kei at anything and everything.
In the "Special A" anime, we see this unfold when Hikari intentionally joins the same school that Kei attends. Being the top two highest rankers, Hikari and Kei find themselves part of the wealthy institution's Special A class of students.
Fans of this series enjoyed watching Hikari treat Kei as a rival while the boy harbors special feelings for her in secret.
44. Clannad
There is a good deal of friendship, life lessons, and love in the "Clannad" anime.
When delinquent and self-pitying Tomoya Okazaki decides to skip school and throw any future he has out the proverbial window, life leads him to a girl whose yell of "Anpan!" captures his attention and seals his fate.
Nagisa Furukawa gets off on the right foot with Tomoya, who seems uninterested in seeing the encounter as anything but.
Noticing her more often around school piques his curiosity. Tomoya soon learns that Nagisa was away from academia due to an illness.
Now that she's back, and wants to restart the drama club, he finds himself being caught up in her whirlwind of motivational energy. In the process, he learns a lot more about love and his purpose in life than he ever thought possible.
43. Inu x Boku Secret Service
A respected family and a sheltered daughter… So far, quite anime. But Ririchiyo Shirakiin fails to see just how badly she communicates with that sharp tongue of hers.
Fans of the "Inu x Boku Secret Service" anime will certainly agree that karma is in the mail and addressed to yours truly. A friend helps Ririchiyo find residence at Maison de Ayakashi, which is a strange place filled with even stranger people.
All of them, as Ririchiyo discovers, are half-human half-youkai. To her shock, Ririchiyo learns that she too is one such 'entity'.
The mandatory rule of being accompanied by an agent of the Secret Service leads Ririchiyo to pair up with the bizarrely submissive, unusually creepy, and strangely handsome Soushi Miketsukami.
Love may well be in the air for these two, but this anime also contains plenty of great trouble worth watching.
42. Lovely Complex
Not everyone finds love during their high school years. Koizumi Risa and Ootani Atsushi are proof of that.
In the "Lovely Complex" anime, both these characters have crushes of their own who actually end up falling for each other than for their secret admirers.
As heart-breaking as it all sounds, it doesn't stop there. Koizumi and Ootani's disproportionate heights in relation to one another, and their amusing behaviors, lead the homeroom teacher to label them a 'comic duo'.
Almost everyone else thinks much the same of these two. But the friendship between Koizumi and Ootani blossoms to a beautiful point and they discover plenty of similarities between them.
You will need to see the anime to learn if this potential romance falls through because after the build-up we just gave you here it would be a mortal sin to add a spoiler for this particular anime.
41. Kiss Him, Not Me
This is a bizarre romantic anime, but not unheard of in this genre. It involves a high school girl, Kae Serinuma, who fantasizes about her male classmates. And she doesn't involve herself, if you catch our meaning.
Soon, the overweight Kae loses some chubby layers and turns pretty. We don't quite appreciate this next part, for obvious reasons...
This physical change happens after Kae witnesses the death of her favorite TV character and stops eating for a whole week; she doesn't attend school during this time.
The four boys in particular whom she was prone to include in her fictional 'boys love' (BL) imagination routines finally notice her when she returns as a slimmer version of herself.
While the basic concepts in the "Kiss Him, Not Me" anime may seem controversial, it takes little away from the overall fun and hilarity of the show.
Will Kae Serinuma's love for BL prevent her from actually falling in love with one of these boys? You will need to see this crazy series to find out.
40. Spice And Wolf
A strong wolf deity, one who is actually revered in her home-town of Pasloe, Holo's duties involve blessing the yearly harvest.
However, time sees the village gaining self-sufficiency, leaving Holo the "Wise Wolf of Yoitsu" to explore other career options.
When she spots a traveling merchant called Kraft Lawrence stop by, she pounces on the opportunity to leave Pasloe and go see the world.
Wishing to visit her northern home of Yoitsu, she offers Kraft a business partnership in exchange for his services to take her there.
Knowing her for who she really is, and seeing his chance to use her character-reading skills, Kraft says yes and they hit the road.
Dreaming of opening his own shop someday, Kraft sees plenty of possibilities in his affiliation with Holo. Somehow, the "Spice And Wolf" anime merges economics and romance into an unforgettable storytelling weave.
From searching for one's lost identity to finding love in the most unexpected of places/people, this anime definitely belongs on this list.
39. Junjou Romantica
High-schooler Misaki Takahashi wants nothing better than to complete his university exams, and do them well. Seeing that his brother is friends with a famous author, Akihiko Usami, he aims to take all the help he can get.
But he gets more than he bargained for in the man, whose sly advances and bizarrely charming seductive techniques work their own magic on Misaki in this classic 'boy's love' anime.
The "Junjou Romantica" anime is not just about the two characters mentioned above, but two other unconnected couples as well.
One of the pairs is Professor Hiroki Kamijou and pediatrician Nowaki Kusama who make quite the case for complicated same-sex romance.
Next, we have teenager Shinobu Takatsuki who falls for his literature professor You Miyagi and gives fans a peek into unraveling obsession. All three story-arcs add up to this cult classic in the romance anime genre.
38. My Love Story!!
This rather unusual romantic anime took several fans by surprise. The tall and not-so-handsome Takeo Gouda's sweet persona seems to be hidden under his unconventionally (for a Japanese high schooler) large muscle-bound frame.
Though popular for his bravery, he is at a loss when it comes to matters of the heart.
Takeo's bestie, Makoto Sunakawa, on the other hand, is as attractive as he is fun-loving, making him a favorite among the girls at school.
There comes a time when Takeo finds himself saving a girl, Rinko Yamato, from a bunch of bullies.
Despite falling head over heels for her, he is still worried if she, like all the other girls, might not have fallen for Makoto.
Friend-zoning himself, Takeo helps Rinko figure out her love life as he quietly pines to have one with her. The "My Love Story!!" anime is as endearing as it is tragic.
37. Dance With Devils
A good student summoned by the student council can only mean one thing. Ritsuka Tachibana justifiably panics when she comes face to face with council head Rem Kaginuki.
Fellow council members Urie Sogami, Mage Nanashiro, and Shiki Natsumizaka accompany the handsome older student. All of them harbor dark agendas where Ritsuka is concerned.
Ever since the poor girl's mother was kidnapped, Ritsuka has found herself drawn into the lives of devils and vampires in the "Dance With The Devils" anime.
Both species want to rule the world and are on the lookout for a 'Grimoire' that will all but ensure their success.
When Ritsuka's brother returns from America, she feels hope only to soon feel lonely again. Her brother behaves like he's hiding something.
Between the dark council students, who want her in more ways than one, and her own brother who is too shady for his own good, this anime can truly be considered a dark romantic extravaganza.
36. Sailor Moon
Scoring low on her tests, clumsy, and a crybaby, Usagi Tsukino does little to endear herself in the eyes of potential fans.
But the "Bishoujo Senshi Sailor Moon" anime has grown to attain cult status in the genre.
When she saves the cat Luna, Usagi is told (by the feline itself) that their encounter was no accident.
She is told that her destiny is to become a 'planetary guardian of Earth', for which Usagi needs to become 'Sailor Moon'.
A unique brooch induces Usagi's transformation, and not a moment too soon. Earth is threatened by Queen Beryl of the Dark Kingdom who sends energy-thieving monsters to enforce her will on the people.
While learning more about herself and her powers, Sailor Moon has to work hard to find the Moon Kingdom's lost princess.
In addition to that, she has the seemingly impossible task of learning the whereabouts of other Sailor Guardians. She also has to root out the Legendary Silver Crystal.
Looks like there is more going on in this anime than meets the glistening eye. And of course, there are plenty of romantic entanglements in Usagi's 'Sailor Moon' journey.
35. The Story of Saiunkoku
Born to a poor but noble family, Shuurei Kou wants nothing more than to become a government servant and contribute to her country, notwithstanding the fact that women are forbidden such roles within the narrative of the "Story of Saiunkoku" anime.
Shuurei performs odd jobs to help pay the bills, more so because her father is a low-paid palace archivist.
When she lands the role of assistant to the new rather incompetent emperor, Ryuuki Shi, she finds herself facing an uncomfortable proposition.
The emperor is said to prefer the company of men (though not always). He wants to pay Shuurei a hefty sum to pretend to be his consort for the next several months. Meanwhile, a dear friend of hers named Seiran Shi fulfills his duty as the emperor's bodyguard.
In addition to helping the emperor become the best version of himself, Shuurei battles with several personal questions about her place in life as well as in court.
She is, after all, the first female Imperial Court official and has to play her role to perfection.
Things get even more complicated when she inadvertently ends up attracting romance not just from bodyguard Seiran but the emperor as well.
34. His And Her Circumstances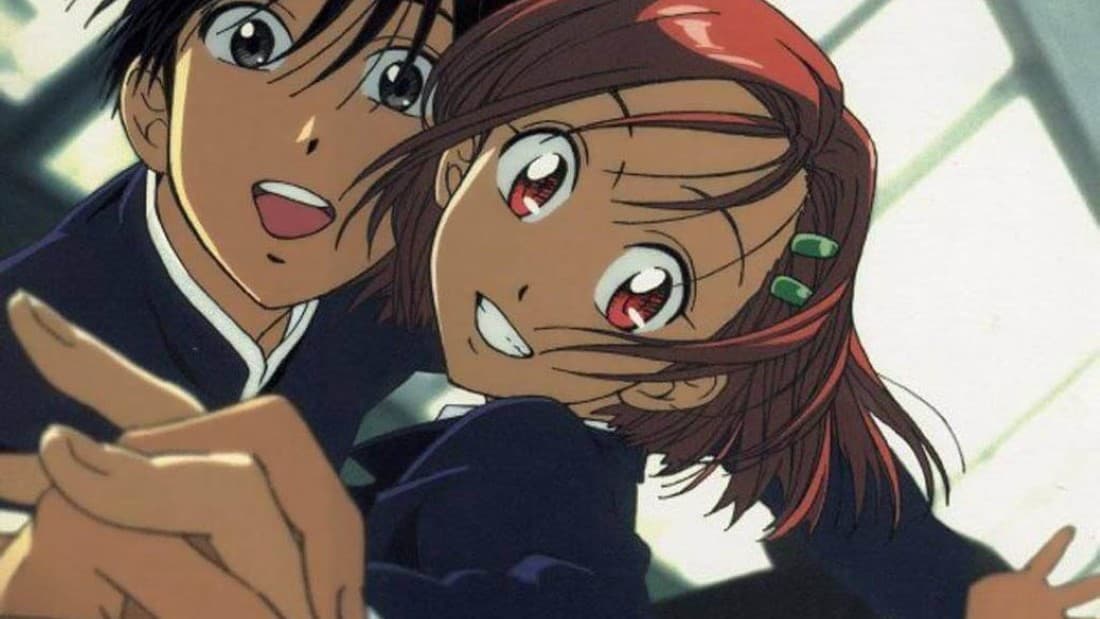 The most popular girl at school, Yukino Miyazawa is both academically and sportingly accomplished. She is as graceful as she is elegant.
But all of this is a façade, one which she works hard to maintain while hiding a rather vain persona.
Desiring nothing better than to be the center of attention, she finds a buffer in Soichiro Arima, her male counterpart at school. Stealing his spotlight proves enormously difficult for Yukino, not that it stops her from trying though.
When she aces her midterms and gets more than Soichiro, she is befuddled when the boy congratulates her, leading her to doubt what precisely she is striving for, and why she's toiling so hard for it.
When the boy reveals that he has feelings for her, she gladly rejects him only to feel a tinge of regret later.
Soichiro makes a surprise visit to Yukino's place and learns just how vain she really is, and how deceptive she's been about it with everyone.
He starts to blackmail her into completing student council duties on his behalf. This has Yukino spending more time with Soichiro, and in turn, discovering his secrets.
The "His And Her Circumstances" anime has a crisp narrative, interspersed with defined romantic moments.
33. Peach Girl
Momo Adachi is an average school student, one who is often the target of slut-shaming. The fact that this negative attitude towards her is due to her tanned skin makes it that much more unforgivable.
That Momo is on the school's swim team and that her skin has a tendency to tan more easily is not given due consideration, as typically happens in such scenarios.
Momo's low self-esteem flares up when the boy (Toji) whom she likes does not have an inclination toward tanned girls.
Momo then starts trying to become more like the girl Toji dreams of calling his own. Her friend, Sae, does not help matters. In fact, Sae goes behind Momo's back to make her life a living hell, particularly by trying to coax Toji away from her.
Meanwhile, another boy, Kairi, develops serious feelings for Momo. The narrative of the "Peach Girl" anime unravels in realistic and romantic ways that make this show a delight to watch.
It captures people-to-people interactions with which nearly all of us are familiar.
32. Horimiya
The first thing fans saw in Kyouko Hori was a perfect blend of beauty and brains. What they saw in Izumi Miyamura was a distant nature, a boy more meek than sociable.
But both of them are hiding their true selves, a fact both of them actually end up seeing in each other.
Despite Kyouko being popular at school, housework keeps her too busy to allow much socializing. And despite all those hidden tattoos and piercings, Izumi is nothing if not soft and calm.
The two of them, despite their glaring differences, share several similarities, something which they discover the more they spend time with one another.
The more Izumi comes over to Kyouko's home and spends time with her, the more the two of them start to share, and the closer they get.
The "Horimiya" anime may seem like a simple romance between two people, but the show's narrative contains plenty of complex scripting that needs to be seen to be appreciated.
31. Tsubasa: Reservoir Chronicle
Clow Country has many mysterious ruins, one of which is in the process of being excavated.
During this time, Syaoran encounters his childhood friend who returns to him as the winged Princess Sakura whose feathers whoosh away from her as soon as she appears.
With each absent feather going into varied dimensions, Sakura seems to lose more and more memories.
This forces Syaoran to travel to alternate worlds to help save not just Sakura's memories but also her life.
Journeying with him on this magical and perilous quest is a ninja named Kurogane, who was exiled from Japan Country; he desires to go back to his own world.
Then we have an escaped magician called Fay who wants to do the exact opposite and jump from one world to the next instead of going back to his own.
Finally, there's a creature called Mokono that's shaped like a meat bun. Within the eccentric and fun storyline of the "Tsubasa: Reservoir Chronicle" anime, fans found ample romantic elements between Syaoran and Sakura.
30. Emma - A Victorian Romance
Having worked as a maid all her life, it is the only thing Emma knows to do best. Employed under the strict but kind Kelly Stownar, Emma learns to appreciate her work as well as her place in Victorian society.
The "Emma - A Victorian Romance" anime unfolds in this British period; if the name didn't already give that away. Seeking meaningful love instead of mere attraction, Emma forgoes all casual advances.
When she encounters a member of the Jones household, she finds herself drawn to him. William is the eldest son of said wealthy house, which only recently came to be accepted as 'high society'.
Having been a former ward to Governess Stownar, he pays the venerable lady a visit only to fall for her maid.
William's warmth and amiability, in turn, attract Emma to him. Sadly, there is too much classism going on in Victorian society for Emma and William to be open about their growing love for each other.
How will their relationship fare? It's best you watch the show and find out.
29. Natsuyuki Rendezvous
Each time he passes by the flower shop in town, Ryousuke Hazuki is reminded of how desperately he has fallen for its owner, Rokka Shimao.
Knowing of no other way to get close to her, Ryousuke joins the shop as a part-time employee.
However, a supernatural twist in the "Natsuyuki Rendezvous" anime leads to Ryousuke learning about a ghost residing in Rokka's apartment.
This spectre is none other than the flower shop owner's dead husband, Atsushi Shimao, who conveys to Ryousuke (who's apparently the only one able to see him) that he's been watching over Rokka since he'd died three years ago.
Realizing that he cannot dissuade Ryousuke from getting closer to his wife, Atsushi attempts to possess the man's body in a fit of jealous rage.
Ryousuke, on the other hand, wants Rokka to move on and be happy with somebody new.
The character-stubbornness and paranormal plots within this show make for some of the most fun-filled romantic-anime moments in the genre.
28. Your Name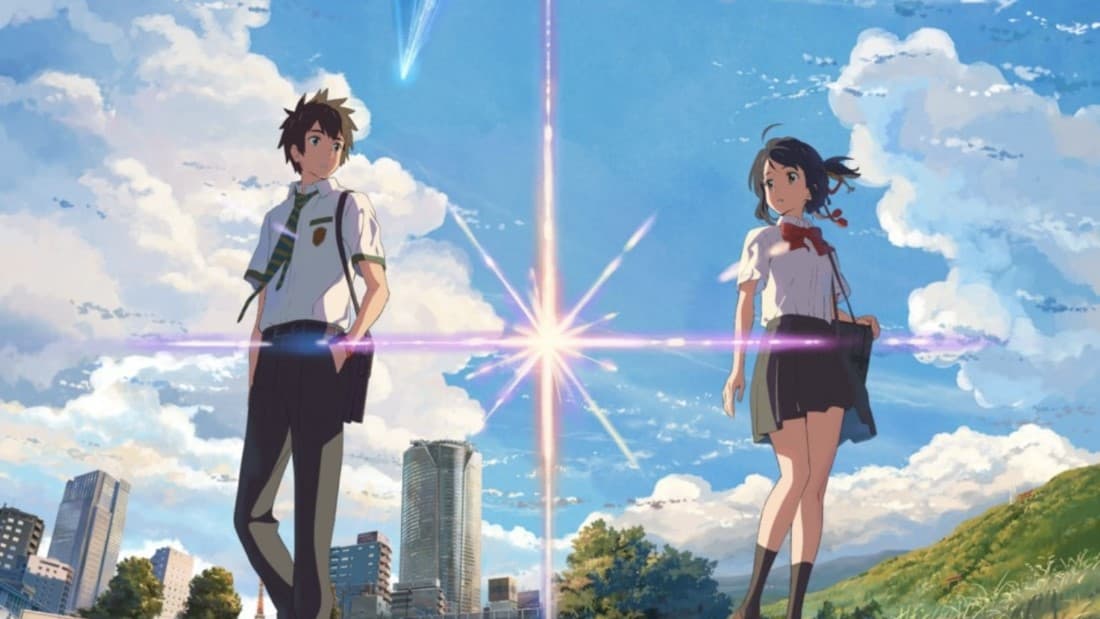 Also called "Kimi no Na Wa", the "Your Name" anime contains some fine romantic elements that fans have come to appreciate.
Observing her own lack of freedom as a girl, Mitsuha Miyamizu wishes to live as a boy in Tokyo.
An actual boy there called Taki Tachibana lives his own life, juggling a part-time job and studies.
The narrative twists when we find Mitsuha waking up one day in Taki's body while the boy takes up unwitting residence in hers back in the countryside.
A body-swap anime tale well told, this story unfolds with fans seeing how the two main characters try to find answers to their bizarre predicament. Their only choice is to find their original selves.
The way fate draws Mitsuha and Taki into each other's lives makes for amazing storytelling in this romantic anime.
27. Snow White With The Red Hair
A proud resident of the town of Tanbarun, the red-haired Shirayuki works as an herbal shop apothecary. Her beauty earns her the classic title 'snow-white'. Her life takes a turn when the town's rather idiotic Prince Raji finds her.
His desire to make a concubine out of her forces Shirayuki to snip her long red hair and escape into the woods.
Drawing key plot-centric inspirations from the original "Snow White" Disney feature, we see Shirayuki encountering another prince in the forest.
Zen Wistalia and his aides come to her rescue, after which Shirayuki desires to repay the debt by working as a court herbalist in Zen's own country, Clarines.
The "Snow White With The Red Hair" anime contains beautiful characterization, especially with the way the writers chose to progress Shirayuki's new court lifestyle and Zen's personal desire to become a better prince to his people.
Plenty of drama, distraction, and danger abound in this anime, which sees Zen and Shirayuki inching romantically closer to one another.
26. Your Lie In April
Piano prodigy Kousei Arima regales everyone with ingenious musical feats in the "Your Lie In April" anime.
But when his mother Saki Arima passes away, the boy falls into such a deep depression that he ceases to hear the sounds of his own piano.
He carries on a humdrum existence with his buddies, Tsubaki Sawabe and Ryouta Watari. It has been two years and nobody has heard anything original from Kousei.
Enter, the beautiful and talented violinist Kaori Miyazono.
She guides Kousei back to a love for music, and in the process unwittingly stirs other passions in him. During his 'recovery', Kousei comes to learn that playing music is not purely about being perfect or over-competitive.
This anime tells a tale of achievement and romance and does it with graceful balance.
25. Kaguya-sama: Love is War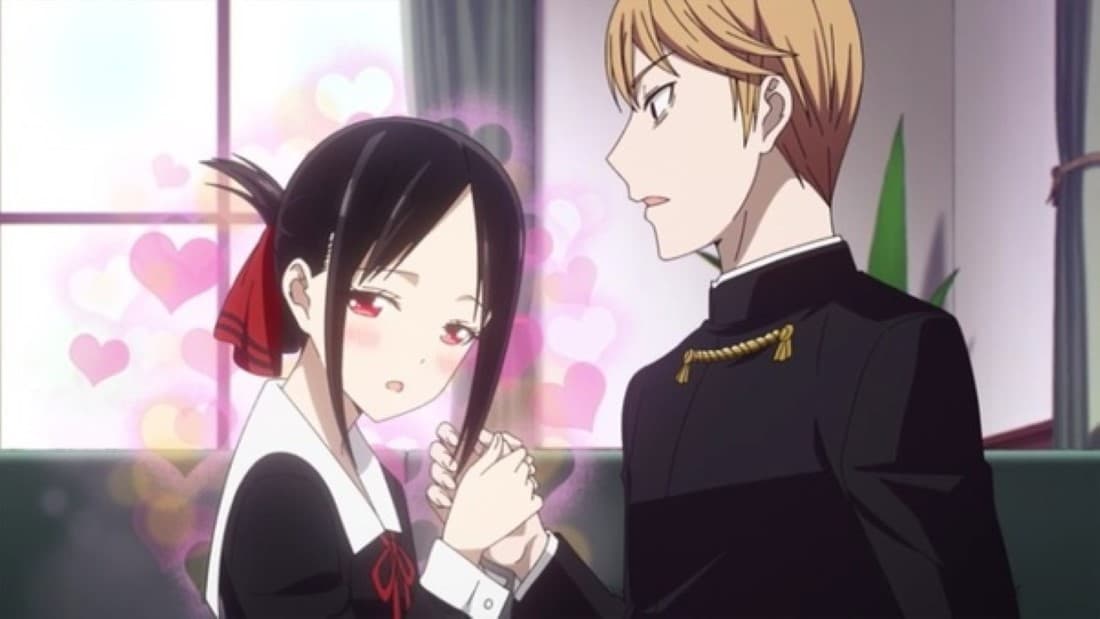 The narrative of this love-drizzled anime takes place within the fictional Shuchiin Academy.
Serving as top student body representatives there are our two main characters. Found to be the nation's best student, Miyuki Shirogane is student body president.
Meanwhile, the talented Kaguya Shinomiya (from the rich Shinomiya family) is its vice-president. Needless to mention that these two are considered the 'perfect couple'.
The twist in the "Kaguya-Sama: Love is War" anime comes when both Miyuki and Kaguya fail to admit their feelings for each other, um, to each other.
Their 'excel at everything' competitive nature refuses to let either of them be the first to admit their feelings.
Both of them believe that to do so would make one 'inferior' to the other. On the other hand, they both want to excel in the one field that they're yet to master, namely romance.
This anime is a strange blend of love and pride, competition, and public image all rolled into one interesting series.
24. Chivalry of a Failed Knight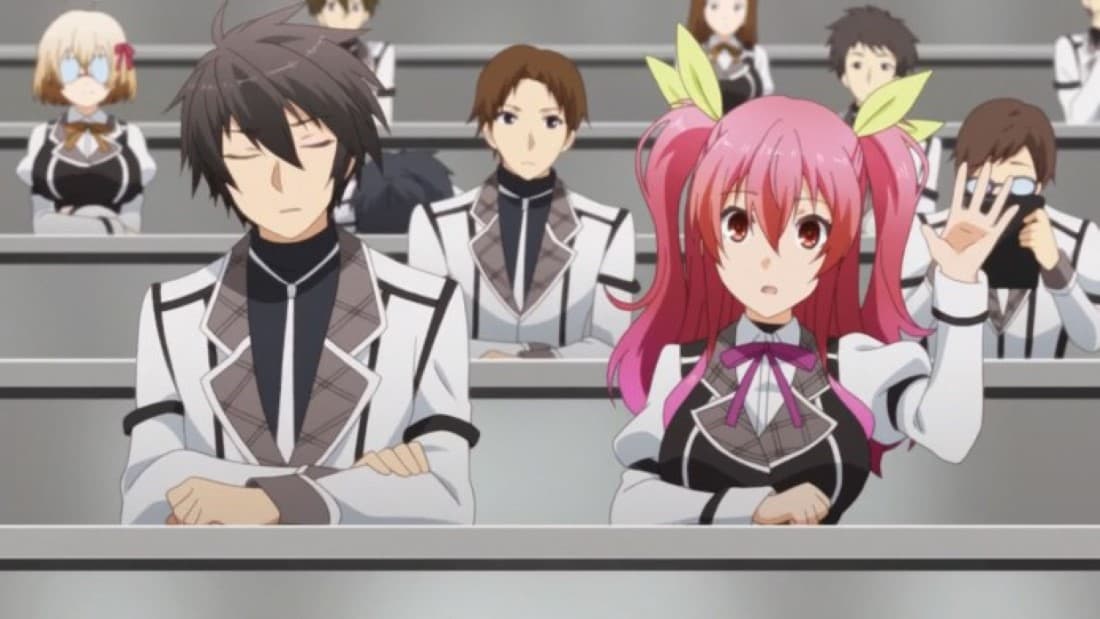 Soul manipulation to craft powerful weapons… This and more play out in the "Chivalry of a Failed Knight" anime. The students in this show learn how to be ace 'Blazers' at the highly respected Hagun Academy that churns out Mage-Knights par excellence.
Brilliance seems to be a foreign language to Ikki Kurogane, though. She's the only F-rated Blazer at the academy; can't get any worse than that.
A bizarre twist in the narrative sees him facing up to A-class Stella Vermillion. The stakes: loser serves as a slave to the winner. Ikki, tired of being the loser, makes a desperate attempt to win back his pride.
Along the way, he experiences much more than he might have thought possible. Add to that his feelings for Stella, and you have yourself a thrill-filled romance anime worth watching from start to finish.
23. Love, Chunibyo & Other Delusions!
We are all guilty of imagining ourselves having magical powers or hailing from alternate universes. There's a term for this in the "Love, Chunibyo & Other Delusions!" anime, and the title says it: 'Chuunibyou'.
Most of the time, self-delusions have resulted in immense embarrassment for several people. Yuuta Togashi's middle school years were filled with such moments when he'd posed as the 'Dark Flame Master'.
Things became so humiliating for him that Yuuta left to attend another high school far away. He planned to behave normally this time around. But nobody is truly too far from someone similar to themselves.
Rikka Takanashi is proof of that. Not only is she eccentric, she considers herself a vessel for the 'Wicked Eye'.
Suffice to say, Yuuta's eccentricities return to their original self when he meets and bonds with like-minded Rikka. Romance, sheer adorability, and bizarre delusions abound in this outstandingly well-written anime.
22. Yona of the Dawn
A princess sheltered from all the harsh things in life and immersed in a lifestyle of luxury, Yona enjoys an innocent existence in the kingdom of Kouka.
But dark twists come into play when her father the king is murdered by none other than her own cousin, Su-won, who betrays her in this most heinous fashion.
Her life is most certainly in danger, forcing Yona to escape with bodyguard and childhood friend Son Hak.
Before long, Yona learns that her hometown was not as calm and friendly as she assumed it to be for most of her life.
The "Yona of the Dawn" anime exceptionally portrays the more unfortunate side of life in any great kingdom. She grows aware of the corruption and poverty rampant in Kouka.
Yona finds herself beset with challenges and perils in her attempts to regain the throne that rightfully belongs to her.
Between her growing feelings for Son Hak and mysterious guidance from a 'legend', Yona's coming-of-age adventures have deservedly earned their fandom ten times over.
21. Ouran High School Host Club
The tomboyish Haruhi Fujioka finds herself in strange settings in the "Ouran High School Host Club" anime.
Despite being a scholarship candidate, she personally has no title or rank in society to speak of.
This sets her apart from the usual pedigree of students who attend this prestigious school.
Little does she realize that opening the door to Music Room 3 will have her encounter the Host Club.
Tamaki Suou leads this 'exclusive' coterie of handsome young men along with Takashi "Mori" Morinozuka, Kyouya "Shadow King" Ootori, Mitsukuni "Honey" Haninozuka, and the mischief-twins Kaoru and Hikaru.
This so-called club is renowned for entertaining all the girls at the academy.
Though she tries her best to escape getting entangled any further with the Host Club, Haruhi's breaking an eight million yen vase lands her in debt to them.
Her tomboyish look makes all the guys in the club think she's a dude.
Making her their 'errand boy' and enjoying her 'commoner status', the male club members remain oblivious to Haruhi's true self as they ferry her along on one crazy rich ride filled with feasts, mischief, and cosplays.
The secret stirrings of romance are not far behind, though. Fans genuinely felt for Haruhi who goes through more than most people can possibly handle.
20. ReLife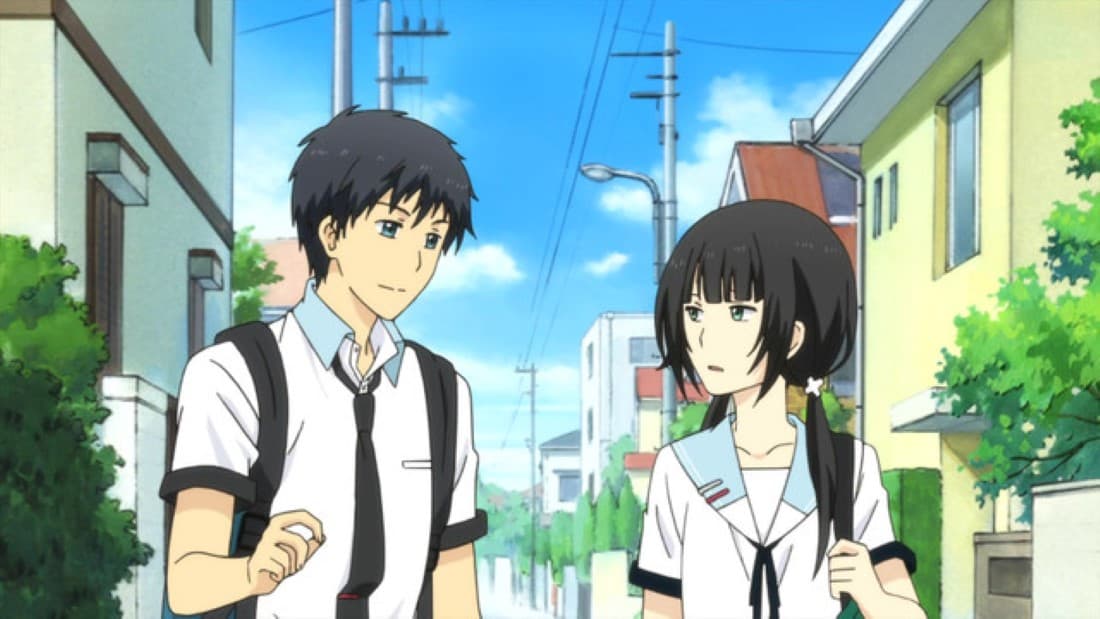 Between quitting his company job and hopping from one employment to the next, almost all of Arata Kaizaki's colleagues believe he's a loser.
The young man's life takes a turn for the mysterious when he encounters a member of the 'ReLife Research Institute'.
Ryou Yoake's entry into the "ReLife" anime sets the tone for the entire series. In almost "Matrix" fashion, Ryou offers Arata a pill that promises to change his existence.
Too late Arata realizes that he's the center of a strange experiment, which grounds him into completing a transfer-student high school year.
His confidence in doing just that shatters when he finds himself unable to keep up with anything at this school.
So much for all his life experience. Adapting to his new lifestyle while being silently supervised by Ryou drives Arata to re-think everything he believes about himself.
The romance angle in this unique anime blooms between Arata and classmate Chizuru Hishiro.
19. Darling In The FranXX
This futuristic anime witnesses the near-end of humanity at the hands of colossal creatures called 'Klaxosaurs'. The last surviving people are clustered in fortress cities named 'Plantations'.
The children are war-like, trained to drive giant mecha-bots called FranXX, the only known weapons that can counter Klaxosaurs.
The 'drivers' are always a pair, one boy and a girl. These kids are bred exclusively to be FranXX pilots, and they know little else but to serve as soldiers.
When Hiro fails his aptitude test to become one such pilot, he is understandably dejected. He skips his class graduation and spends that time contemplating near a forest lake.
At this point in the "Darling In The FranXX" anime, Hiro encounters a girl with two horns and the codename 'Zero Two'. He does not yet know that this girl has another moniker, "Partner Killer", and that she's a mecha-pilot of some renown.
A sudden Klaxosaur attack leads to an awe-inspiring scene, one where the girl Zero Two faces off against the monster in her mecha unit, but is left seriously injured as a result.
Her partner dies in the face-off, bringing Hiro into Zero Two's orbit.
She demands that he partner with her if only to help defeat the creature. Hiro obliges, helps her defeat the monster, and finds room for redemption in his own personal life.
But his growing love for the rather seductive Zero Two, and plenty of other complex factors, make him understand that there is more to being a mecha-pilot than just fame and glory.
18. Anohana: The Flower We Saw That Day
The reclusive but peaceful Jinta Yadomi finds his away-from-school video-gaming life turned upside down when he is visited by a friend, Meiko "Menma" Honma.
She wants him to fulfill a wish forgotten, which Jinta promptly ignores.
After all, Meiko is not real, she died a long time ago. In the "Anohana: The Flower We Saw That Day" anime, fans received an interesting supernatural romance.
What Jinta at first took to be a summer hallucination soon reveals itself to be a full-fledged ghost encounter with a childhood friend whose passing broke a group of buddies up.
Those same friends now regroup and attempt to bring peace to Meiko's spirit.
Plenty of pain, 'moving on' sentiments, guilt, and love suffuse this exceptionally well-written anime.
Human emotions are the central focus of this show's narrative. It blends friendship and romance in captivating ways.
17. Yamada-Kun and the Seven Witches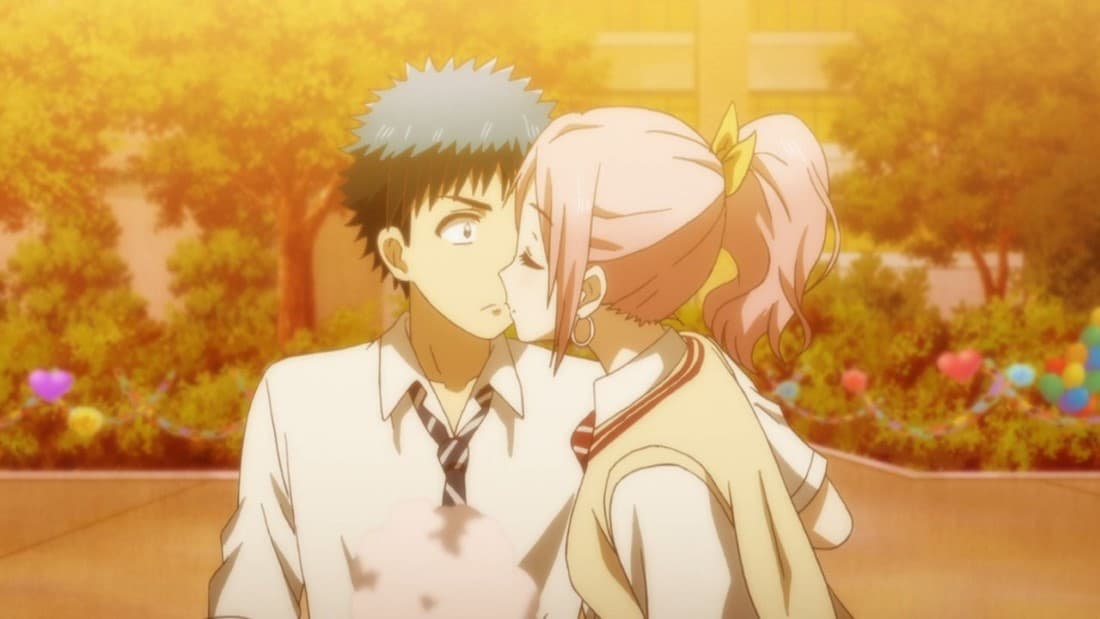 Starting high school on a productive note has been Ryuu Yamada's goal, which is why he even chose to attend Suzaku High.
Ryuu wishes to put his delinquent past behind him and study where nobody would know about his violent deeds.
After just a year, Ryuu returns to his old self, fares poorly in class, and dives into fights.
His introduction to honor student Urara Shiraishi changes plenty of things, especially his entire belief system about the way the world works.
An accidental kiss that followed a tumble down the stairs proves to Ryuu and Urara that they can body-swap with a mere lip-lock. They are not the only ones who are aware of such powers, though.
The sole member of the 'Supernatural Studies Club' Toranosuke Miyamura, who's also a student council officer, convinces them to join.
They are soon introduced to a weird paranormal enthusiast named Miyabi Itou.
Together, the four of them strive to learn about how the Seven Witches of Suzaku High developed their individual powers using kisses.
In their attempts to identify these witches, the group experience all sorts of crazy moments in the "Yamada-Kun and the Seven Witches" anime.
Needless to say, in a show that relies so heavily on kissing there are bound to be several romantic moments.
16. Yuri!!! on Ice
A belittling loss at the Grand Prix Finale leads Yuuri Katsuki down a dark path. Before his defeat, he was Japan's most promising figure skater.
Going back to his family residence, Yuuri ponders a future that has nothing to do with skating.
In addition, his body gains weight easily, which does not help matters. In fact, Yuuri adores pork cutlets, adding to his personal problems when it comes to self-esteem and body positivity.
Out of the blue, one of Yuuri's previous videos goes viral. In it, he performed a skating maneuver inspired by Victor Nikiforov, a five-time world champion.
When the self-same Victor appears at Yuuri's doorstep expressing a desire to be his mentor, the young man finds himself ecstatic and hopeful.
The "Yuri!!! on Ice" anime contains thrills, romance, and a spirit of competition.
This narrative intensifies when Yuuri renews his goals to make it big on the world stage of figure skating with Victor's tutelage.
However, Russia's rising star Yuri Plisetsky offers him severe competition. There is a reason why Yuri despises Yuuri.
After all, Victor was once his tutor before the man chose the dejected boy wonder on whom to shower his attentions. Plenty of rom-com tropes abound in this same-sex coming-of-age anime.
15. The Ancient Magus' Bride
A teenage girl meets a dark fate when she is sold at auction to a masked gentleman.
Don't be hasty to judge our reasons for adding "The Ancient Magus' Bride" anime to this list, we did it with good reason.
Chise Hatori had a rough childhood. Her strange behavior further isolates her from those who consider themselves 'normal'.
Dark truths and harsh reality blend beautifully in this cut-to-the-chase romance anime.
The narrative deepens when Chise is on her way with the buyer. Along the way, she overhears the whispers of robed men who comment on the buyer, and who label her a 'Sleigh Beggy'.
Before long, she learns of the buyer's true identity: a magus named Elias Ainsworth. Magic and teleportation unfurl, bringing Chise and Elias to rural England.
Bizarre entities and curious fairies come to the fore, leading Chise to understand that she has fallen into a secret world filled with romantic stirrings, magical apprenticeship, and a possible marriage between the magus and her.
The ultimate purpose behind Chise's tribulations is best left seen with your own eyes to be fully appreciated.
14. Wolf Girl and Black Prince
Fibbing about your romantic exploits just to make friends is never a good long-term idea. Erika Shinohara doesn't care about that if it means she gets respect and popularity at school.
It so happened that when one of the girls asked for a photograph of one of her 'darlings', she snapshots the nearest handsome dude she can find.
Little did Erika bank on the fact that the guy she photographed is a popular one.
Erika has no choice but to reveal her predicament to Kyouya Sata. She hopes that he does her a favor and pretends to be her boyfriend, at least temporarily.
Often considered kind-hearted, Kyouya is really a young man with a secret, a secret of the sadistic kind.
He uses Erika's helplessness to make her his 'wolf girl'. The poor Erika has no choice but to go along with his demands.
Soon she finds herself being drawn to Kyouya more and more. If this anime calls to mind something you may have seen in "50 Shades of Grey", you won't be wrong.
The longer Erika is exposed to Kyouya's real nature, the more she feels drawn to him.
The "Wolf Girl and Black Prince" anime is certainly no feminist's delight, but the show definitely has its own fanbase.
13. Blue Spring Ride
Futaba Yoshioka is one of those girls whom all the boys adore and all the girls hate, owing in large part to how easily she keeps the attention of guys.
Futaba's eyes, however, are all for one boy named Kou Tanaka.
The scene where the two of them were alone while sheltering from the rain is still a memorable romantic anime moment.
In the "Blue Spring Ride" anime, many such memories are made between Futaba and Kou, which led fans to realize early in the series that something powerful was blossoming between the two main characters.
A misunderstanding creates a major plot-twist where Futaba is left walking the school halls alone when she was supposed to have been with Kou instead.
Before long, the narrative sees the characters growing up, and how. Futaba discards her soft girly nature for a bolder more tomboyish self-expression.
She experiences memories and more when Kou returns into her life, only this time he comes carrying the name 'Kou Mabuchi'.
The story behind why highlights the rest of this well-crafted anime, making it one of the most romantic, though less well known, in the genre.
12. My Little Monster
Grades are all that matter to the cold Shizuku Mizutani. But her personal chill is countered by the warmth of Haru Yoshida, a delinquent troublemaker who catches her eye in more ways than one.
They share well-defined similarities… They're both not well-versed in the nuances of human nature, have little care or concern about others, and are mostly friendless because of it.
They weren't kidding when they said birds of a feather flock together.
Fans of the "My Little Monster" anime saw interesting scenes unfold in which Harun not just accepted to being Shizuku's friend but wanted more from the relationship.
Shizuku in turn saw that there was more to the boy than met the eye and that he was not truly as violent as he seemed.
They both remain unsure of their feelings throughout, making this anime a gorgeous emotional feast for anyone who adores the feeling of falling in love for the first time.
The show's creators captured the uncertainty, romance, and passion that young first-time couples experience.
11. Skip Beat!
Innocent in the ways of the world but persistent and hard-working, Kyouko Mogami is completely unaware that Shoutarou Fuwa, the rising pop star for whom she goes the extra mile, is taking advantage of her efforts to help him succeed.
It is a sad and realistic story involving a teen whose genuine desire to see her inspiration (Shoutarou) make it big ends up with her being treated like a 'servant for free'.
In the "Skip Beat!" anime, fans adored the redemptive twist when Kyouko realizes that she is being had.
The narrative soon turns into one of delicious revenge against the man whom Kyouko used to adore and help every which way.
She steps into the cutthroat world of entertainment herself and inadvertently goes way out of her comfort zone.
This is a beautiful anime where romantic elements (involving Kyouko and Ren Tsuruga) further enhance an already sturdy plotline, one that promotes the importance of self-respect, self-esteem, self-confidence, and self-worth.
10. The Pet Girl of Sakurasou
It's strangely comforting to learn that a bunch of kittens can twist an entire anime's narrative.
Sorata Kanda experiences one such twist in the "The Pet Girl of Sakurasou" anime, which takes him to Sakura Hall and its manifold misfits.
He finds himself distinctly average compared to the residents there.
Such weirdos include dorm manager Chihiro, hyper animator Misaki, playboy playwright Jin, and self-isolating programmer Ryuunosuke.
Nanami, who is Sorata's female buddy, tells him that he needs to find homes for all those little kitties before he can move back to regular dorms.
Sorata wants nothing better than to leave Sakura Hall at the earliest opportunity.
However, that aim is waylaid when he encounters the childish, almost pet-like, rather clingy Mashiro Shiina, who transfers over, proves to be a world-class artistic savant, and desires to become a mangaka.
Both their individual quirks seem complementary, resulting in the two of them coming out of their shells and making a real difference in the lives of those around them.
Friendship and romance both run strong throughout this anime, which wonderfully links the intricacies of hard work and talent.
9. Kokoro Connect
It took five students at the Yamaboshi Academy a single moment to realize that they do not fit in anywhere, particularly in any of the academy's clubs.
This leads them to create their own, namely the 'Student Cultural Society' ("StuCS").
These misfit students include class clown Yoshifumi Aoki, diehard wrestling fan Taichi Yaegashi, laid-back computer genius Himeko Inaba, slight-built karate practitioner Yui Kiriyama, and capricious optimist Iori Nagase.
The magical mystery that suffuses the "Kokoro Connect" anime unravels when Aoki and Yui accidentally go through a definitive body swap experience.
As time goes, this supernatural instance is experienced randomly among all five friends.
The show takes a turn for the serious when all five realize that this magical happenstance has exposed them to one another's emotional scars and deepest secrets.
Iori Nagase finds herself trying to make up her mind about love coming in from Taichi who, in turn, has to deal with the same from Himeko.
Yoshifumi and Yui seem to have their own thing going on. Meanwhile, Chihiro and Shino explore a romantic possibility.
Love and friendships war for dominance in this brilliant and complex anime.
8. Love Stage!!
Izumi Sena's family has been in show business long enough to warrant a similar ambition from him. His father is a producer, his brother a rockstar, and his mother an actress.
Izumi's desire to become a manga artist is not always met with support and encouragement. Once when he was a child, Izumi acted in an advertisement for a wedding magazine.
He was actually decked up in full bridal costume and makeup for the role.
With said magazine's 10th anniversary coming up, select names in the business wish for the original actors to reprise their roles in a remake of that popular advert.
After a decade, it looks like Izumi and Ryouma Ichijou are destined to reunite, and in more ways than one. Izumi comes to learn that Ryouma has been in love with him since the day they met.
Between Izumi's feminine aspect and unisex name, and the fact that he was in full bridal form at the time, Ryouma had always assumed that he was a she.
But Ryouma remains stubborn about his feelings for Izumi even after realizing that he is not a girl and never has been.
The "Love Stage!!" anime carries special significance in the LGBTQ community, owing in large part to how boldly it addresses themes based on gender identity, same-sex love, and self-acceptance going against the norm.
7. Steins Gate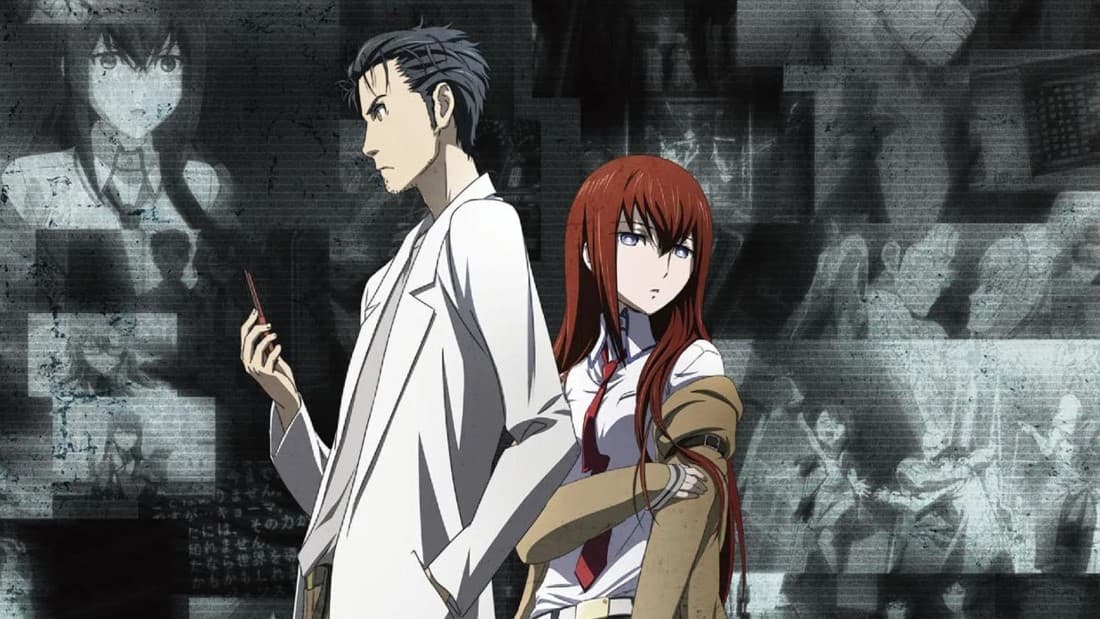 Rintarou Okabe is a mad scientist and a self-proclaimed one at that. Renting out a rather suspicious room in a worn-down edifice, he gets to work inventing potential 'gadgets of the future'.
Even mad scientists need assistants, apparently. He is accompanied in his endeavors by a hacker, pervert Hashida "Daru" Itaru, and slow-to-learn childhood buddy Mayuri Shiina.
Among them, they come up with a crazy contraption that shows remarkable potential to make their dreams come true.
But the only thing the "Phone Microwave" seems capable of doing is rendering bananas into green goop.
Though captivating in its own right, the machine does not inspire a scientific breakthrough of any kind. Strange events start to unravel in the "Steins Gate" anime that has its main characters in a frenzy.
Their very own "Phone Microwave" provides evidence that it can send emails to the past. This anime plays beautifully with practicality and science.
It relies on a narrative that is 'incredibly credible', for lack of a better word-combo.
On the romantic side, the stirrings of heartstrings between Rintarou Okabe and Makise Kurisu (one of the show's core characters) is admirable.
6. Wotakoi: Love Is Hard for Otaku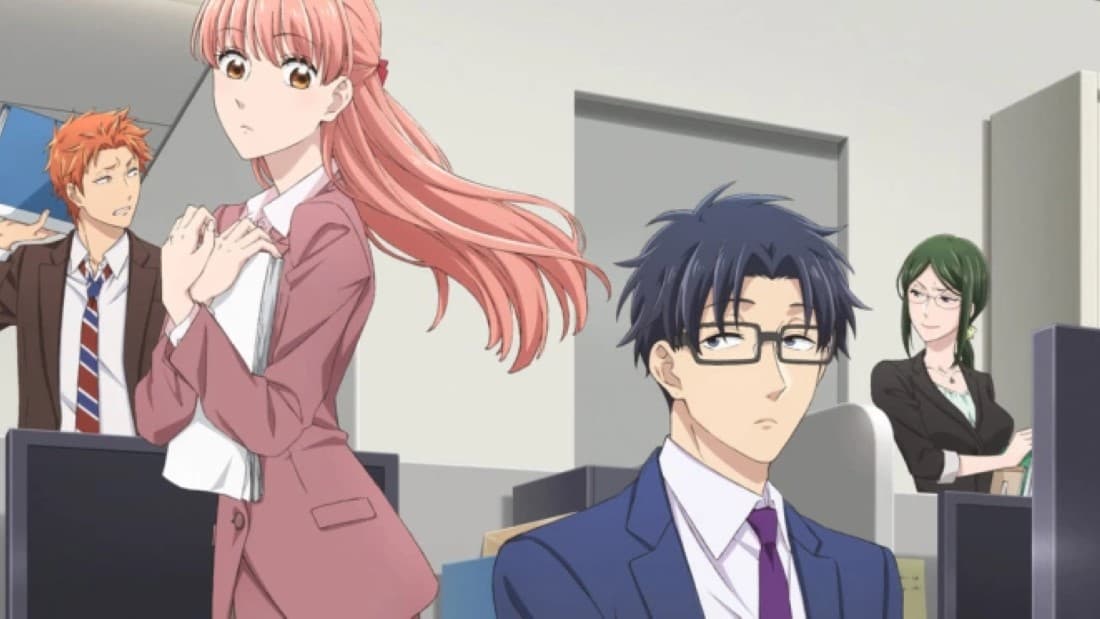 Everyone has been late to work at some point in their lives. Narumi Momose not only sleeps through a few alarms but finds herself late to work on her first day at the office.
Secretly an 'Otaku' and a 'Fujoshi', Narumi makes a silent vow to do everything she can to keep that side of herself hidden.
At her new workplace, she runs into an old friend from middle school Hirotaka Nifuji.
She doesn't want him recalling anything about her past and so takes him out for casual drinks only to end up spilling all the beans.
The "Wotakoi: Love Is Hard for Otaku" anime twists its narrative when Hirotaka broaches the topic of the 'Summer Comiket' with Narumi. There were other witnesses present during this conversation.
Fortunately for Narumi, both Hanako Koyanagi and Tarou Kabakura are Otaku too. Much valuable talk is exchanged over drinks, including the fact that Narumi's ex refused to even date her because she was a Fujoshi.
Their common love for the "Monster Hunter" game is one of several factors that draw Narumi and Hirotaka close.
Both Otaku start to date one another, resulting in some of the most adorably awkward anime romances in the genre.
5. Rascal Does Not Dream of Bunny Girl Senpai
In the entirely fictional world of the "Rascal Does Not Dream of Bunny Girl Senpai" anime, containing its own set of rules, the characters remain averse to the so-called 'Puberty Syndrome'.
In fact, they even consider it a myth.
Its symptoms are thought of as 'supernatural', it is known to affect teenagers only, and is looked upon as a 'rare disease'.
However, as seen through the eyes of the main character, fans found out just how aware Sakuta Azusagawa was of the Syndrome's prevalence in his high school.
Child-actress and one of the school's most popular girls, Mai Sakurajima is harboring a secret. She seems to have stopped pursuing her promising acting career for reasons unknown.
Nobody interacts with her at school, owing in large part to the thick aura of unapproachability that she created around herself.
One day, Sakuta spots her wandering around the library wearing a sensual bunny outfit.
He decides to confront her only to learn that she is the 'victim' of the Puberty Syndrome. The more he tries to help Mai the more such girls Sakuta meets.
This anime is as weird and counter-intuitive as it is fun to watch and contains plenty of subtle as well as overt romantic elements.
4. No Game No Life
They don't call this anime a 'surreal comedy' for no reason. The "No Game No Life" anime's narrative portrays moments and experiences in the lives of NEET siblings Sora and Shiro.
The pair are behind the legendary online gaming exploits of a username called simply 'Blank'. To these two, the real world is just another big game to be played.
One day, a challenge to a chess match comes their way, changing their lives entirely. They are heralded into a different world presided over by the God of Games, Tet.
Funny scenes unfurl in this new realm called 'Disboard' where the twins realize that the fate of entire nations, as well as small-scale squabbles, are all settled through high stakes games.
The core rule involved is that one party wagers what they believe is of equal value to the other party's wager.
A strange sense of 'human reductionism' unravels throughout this anime, whose romance plot-angles are just as bizarre.
All the lovey-dovey elements in this anime come carrying a 'comedic aspect', rendering this show 'romantically unique' on our list.
Sora and Shiro play games to unite all sixteen Disboard races, aim to eventually overthrow Tet, and attain what they believe is their right to rule this all-game realm.
3. The Garden Of Words
A 'literary classic' feel pervades the "The Garden Of Words" anime. Takao Akizuki dreams of becoming a shoemaker, stealing away to a special garden to sketch his designs.
In this gorgeous garden, he encounters the beautiful yet mysterious Yukari Yukino. It's the rainy season, but that does not stop the two of them from meeting each other often.
Takao expresses his desire to craft shoes for Yukari, a proposition that she wholly accepts.
The silent signal are given off by these two, and how their own personal issues are made lighter when they're with each other, make this romantic anime series excellent to watch.
In no way does this mean their personal troubles are over, in fact the show relies on them to provide an authentic take on real-life romance.
The rainy season is drawing to a close, which brings its own challenges and pressures to bear on the budding bond between Yukari and Takao.
2. Super Lovers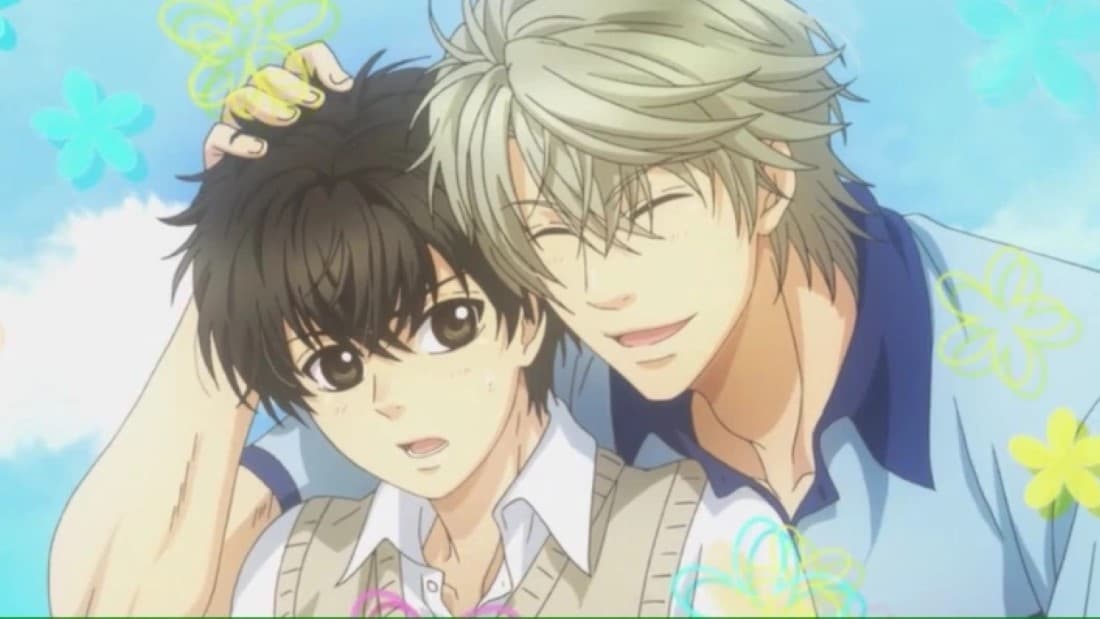 Its title is not the only reason why this series made it to our list.
We've been busy adding as many romantic anime titles as possible that cover a diverse range of fandoms and viewers, all the while staying impartial and unbiased.
The "Super Lovers" anime holds its ground in this regard, bringing with it some of the finest character development narratives in the anime genre, specifically in the same-sex boy-love category.
Well-defined emotional threads permeate each episode of this show, which has certainly courted its fair share of conspiracy.
Haru Kaidou is the eldest son in his family, and he flies to Canada in a rush to see his mother whom he'd heard was on the brink of death.
A cruel trick seems to have been played on Haru who realizes, upon arriving, that his mother fooled him all so she could foist an adoptive brother onto him.
Ren Kaidou is no simple kid to take care of, in fact he is anti-social and prefers the company of dogs to people. It takes a while for Haru to make Ren trust him.
He makes him a promise that they will live together in Japan once Ren completes his schooling in Canada.
A tragic accident takes place back in Japan, rendering Haru amnesiac with no memories of the summer he'd spent with Ren.
There goes his promise, or does it? When Ren personally shows up in Tokyo, oblivious to what happened to Haru, the interactions between them are character gold.
1. Maid Sama!
In the fictional world of the "Maid Sama!" anime, we see a boys-only high school transitioning into a co-ed one, which leaves enough room for all sorts of romantic and hormonal shenanigans between the dudes and the newly enrolled girl students.
Misaki Ayuzawa is one such girl, but she's definitely no bimbo. Earning the position of 'first female student council president' is only the first of several hurdles for Misaki whose core aim is to make sure that the girls and boys at her school behave properly toward each other.
Misaki's take on discipline gets her dubbed the "Demon President". Add to that the fact that she is not afraid to use her Aikido techniques on fellow students, and you have yourself a tense character indeed.
Misaki has a secret: she works at a 'maid café' part-time. She does this purely to pay the bills at home. A struggling family and a struggle to maintain her image at school start to weigh on her.
Everything hinges on what Takumi Usui, the most popular boy at school, will do after he finds her at said café.
Will he expose her to the whole school? Or worse, will he use this opportunity to blackmail her into getting closer to him? Will Misaki have the last word, or will Takumi?
Subtle romantic flair and covert eroticism have both come to define this outstandingly well-written anime.