»
Violet Evergarden Season 2: Is it Confirmed?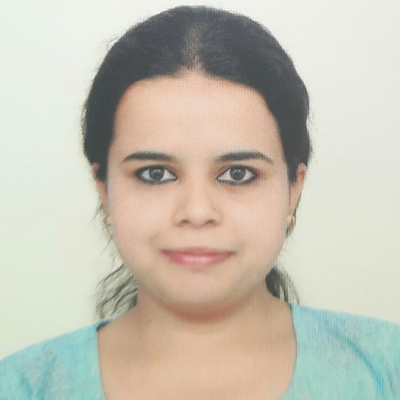 Priya-Updated Jan 27, 2023
---
Violet Evergarden, one of the most cherished anime of all time, with an emotional and extraordinary plot, this animation won millions of hearts, across the world, and shattered them at the same time.
The emotionally detached doll, Violet, made us learn emotions along with her as season one went on. The story is so heart-warming and well-written that it makes its viewers glued to the screen and feel for every character.
Season 1 was a major hit and received praise all over the world. And now we wait, longing for season two for more than 2 years.
As soon as the last episode aired it created a sensation throughout the world and left a gaping hole inside our hearts. The petition and requests for season two of the tremendous series have always been in talk.
Official Announcements and Release date of Violet Evergarden Season 2
The premiere of the movie, Violet Evergarden: The Movie created an uproar among anime lovers. So, are we getting the most awaited season two or not?
The most probable answer is "yes". The wait should be soon over. Violet Evergarden, produced by Kyoto Animation can be renewed in late 2023 or 2024.
The official date of release has not yet been announced. But when you consider all other factors like popularity, profitability, ratings, and reviews you may get sure of its upcoming.
And the creator also has not confirmed or denied the season 2 allegations. This means fans can keep their hopes high and expect something soon.
So far in the violet franchise anime series, two movies have been released.
| Movie/Series | Release Date |
| --- | --- |
| Violet Evergarden | 11 Jan 2018-5 April 2018 |
| Violet Evergarden: Eternity and the Auto Memory Doll | 6 September 2019 (Japan) |
| Violet Evergarden: The Movie | 18 September 2020 (Japan) |
The anime series and the first movie are already on Netflix while the last one with the special episode has joined the anime collection on Netflix in October 2021.
Everything we know about Violet Evergarden
The story follows Violet Evergarden, an emotionally detached soldier's "after war" life. Her journey as Auto Memory Doll allows her to witness various people across the world going through similar or worse problems due to the war.
You will find yourself crying in several instances, and burst out laughing at her innocence at some.
The main objective of her life turns towards finding out the meaning of her mentor and guardian, Major Gilbert's last words: "I love you."
Trivia: The most emotional episode of Violet Evergarden is episode 10.
Source material Information for Violet Evergarden Season 2
Violet Evergarden, a Japanese light novel series scripted by Kana Akatsuki and illustrated by Akiko Takase aired its first episode on 11th January 2018.
The series is directed by Taichi Ishidate and the screenplay was done by Reiko Yoshida.
The amazing animation came to a season end on 5th April 2018 with 13 episodes.
A movie by the same name premiered on the 18th of September 2020 but was delayed due to the Covid-19 pandemic.
Season one of the anime series covered one and two volumes of the light novel, out of four volumes.
| Volumes | Original Release Date |
| --- | --- |
| Volume 1 | December 25, 2015 |
| Volume 2 | December 5, 2016 |
| Gaiden | March 23, 2018 |
| Ever After | March 26, 2020 |
But, not entirely. The light novel and the anime version of the series are most certainly different from one another.
The episodes that are adopted from the novel in the first season of the animation are from chapters 6,7,10 and 11.
The rest have been changed entirely or semi-changed, wherein 1,8,9,12, and 13 are harmonized based upon the core of the particular chapter and changed accordingly.
We are most likely to watch more from the 3rd and 4th volumes of the novel in season 2.
Reading the light novel is also highly suggested, because of the changes made by the crew they seem to differ in many perspectives which makes both of them remarkable in their sense.
Popularity Details of Violet Evergarden Season 2
The popularity of anime is not concealed from anyone. The character of Violet outstretched the boundaries of a female character across the anime world and gained a big fandom.
The popularity of the series is high and maybe more than goblin slayer season 2 and classroom of the elite season 2.
The popularity trends according to certain measures would be:
Google Trends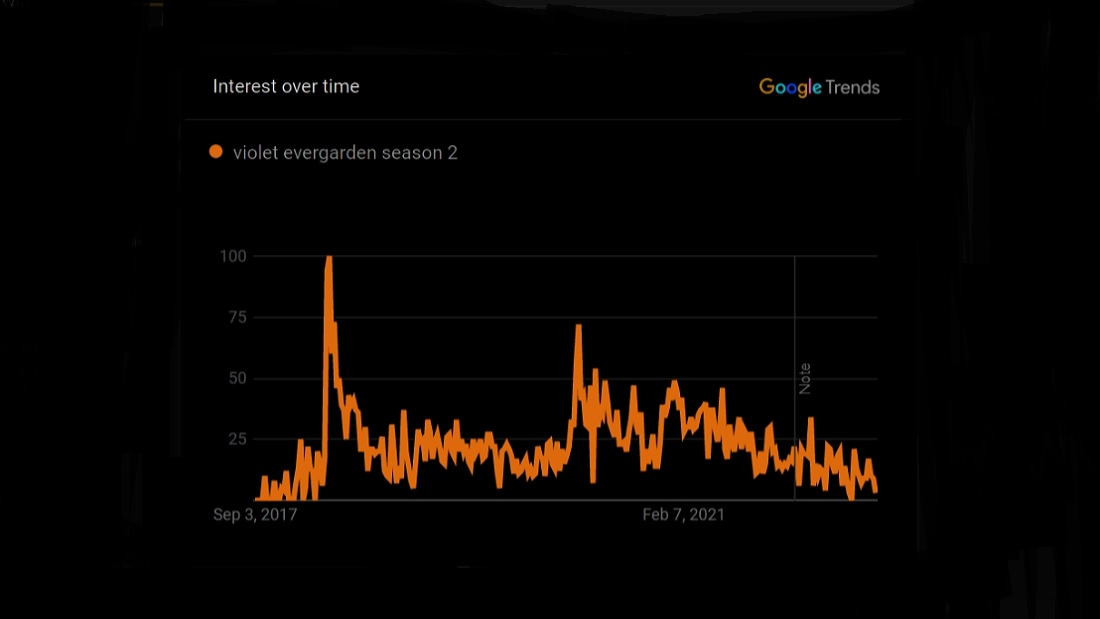 The trend was increasing around 2017 and then it kind of faded but around 2019 to 2021 it was picking up again and now it is going down again.
This shows that anime's popularity is always changing and currently is it not as trendy as it used to be.
Similar to the worldwide activity, the search, and excitement results in the countries like the United States and the UK are high.
Twitter
The official account of "Violet Evergarden (Twitter)" has a following of 347.2K as of writing and increasing each day.
This huge following is evidence of its popularity. Many anime have following somewhat close to 50K, or 100K so, yeah Violet Evergarden is super popular.
The last tweet was made on the 7th of April, 2021 regarding the Blu-Ray/DVD release of the "Violet Evergarden: The Movie". It is scheduled to be released on October 13 of this year.
Google Search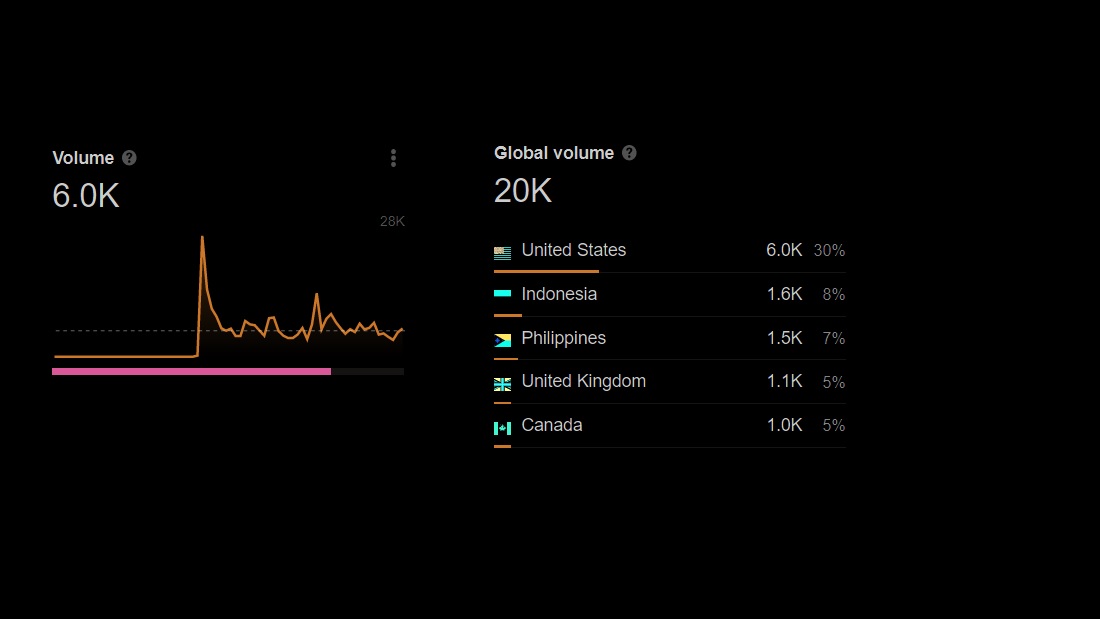 The whole search volume in the US for "Violet Evergarden" is 165,000 which is termed as very high among the other animes.
For Violet Evergarden Season 2, searches are not high. Globally 20K people search for the second season while as usual, the US leads the searches with 6K.
It may not seem too much, as people may be more interested in the movie and its sequel.
So, let's move to the next point and figure out what will be the storyline of season 2.
Expected Plot of Violet Evergarden Season 2
The plot of the new season would most conceivably showcase more of the new emotions and actions of our lead heroine, Violet.
And by god's grace, oh I mean, by the director's grace we will also know the whereabouts of Major Gilbert, which indeed is the most anticipated subject of the upcoming season.
The people out there, who went ahead to watch the movie got their turmoil clear about Gilbert.
But, people like us, who believe in watching anime have to wait for the season's release.
Volume 3 and 4 will likely frame season 2 which will indeed showcase Gilbert's character.
There are going talks about Gilbert being remained lost so that Violet could maintain her character development.
And that is not right. The reason Violet continued to live was only because of her hope that Major Gilbert would return to her.
According to the light novels, as time goes by Violet comes face-to-face with her feelings toward Gilbert and also understands his feelings for her.
But, the question now lies in, whether will she regain herself after the loss of her last hope by Gilbert's death.
Or Gilbert will come back and she will end up confessing. The last episode of season one showed Violet smiling at someone at the door, which most of us assumed to be Gilbert.
Nevertheless, we will get our answer to this question upon the release of season 2.
Online Reactions to Violet Evergarden Season 2
Even though it's been two years since the first episode premiered, Violet Evergarden fans have no sense of calm.
The fandom has been always been in wonderful anticipation of season two. Due to the popularity and huge success of anime, the wish for a brand new season has finally been answered.
Though the reactions of some fans, patiently waiting for season two will take you on a fun ride.
One side of the fandom took a vow to spend their time enjoying the art of the anime and also redoing some from their end.
While the other side is still welcoming new members. You are most welcome. (If any of you both read this article by chance, let me tell you this art is amazing)
Twitter Reactions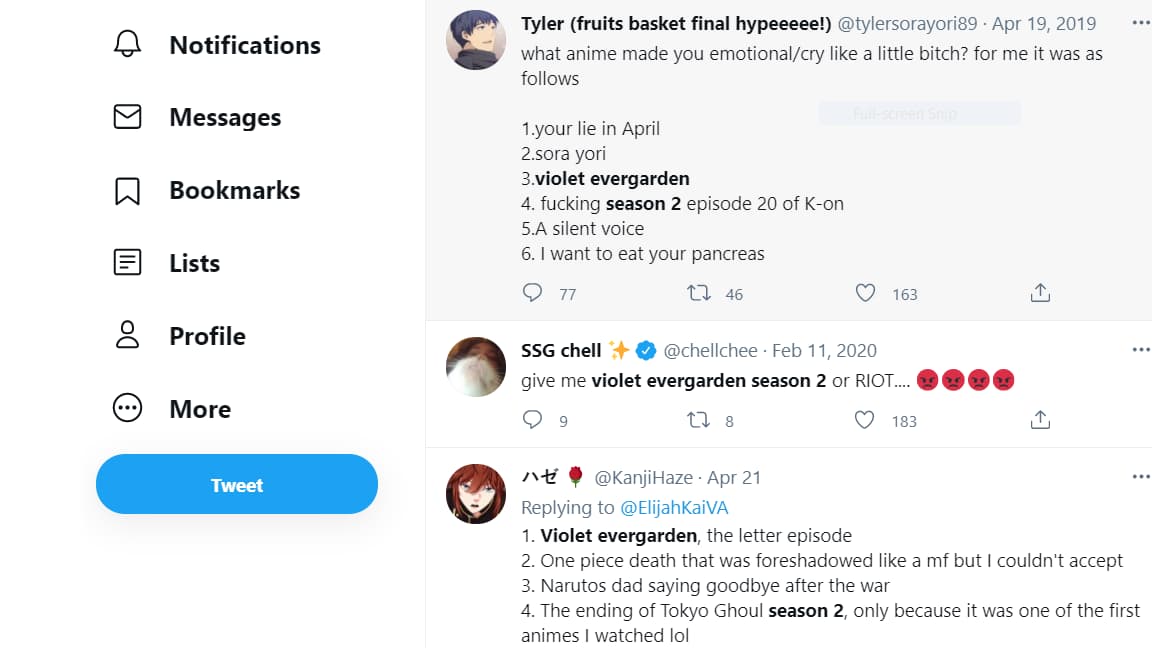 You can easily feel the excitement for season 2. Fans are craving it.
Reddit Reactions
The Reddit community is also been active in sharing new and funny videos, lost season scenes, and whatnot.
There have also been questions regarding the age criteria of the past season. There has also been a longing of watching Season 1 again and again until you get the second season.
Why do we need Violet Evergarden Season 2?
That's not even a question. I mean, don't you want to know how beautiful Colonel Hodgins's future daughter would be?
Or aren't you eager to know whether Erica and Benedict will have a relationship? What is the back story of Cattleya?
The biggest question is would Erica, Benedict, and Cattleya end in a love triangle? Will Leon and Violet meet again?
And a million-dollar question: Is Major Gilbert alive? Honestly, there are too many reasons why we badly need a season two.
Violet Evergarden Ratings and Reviews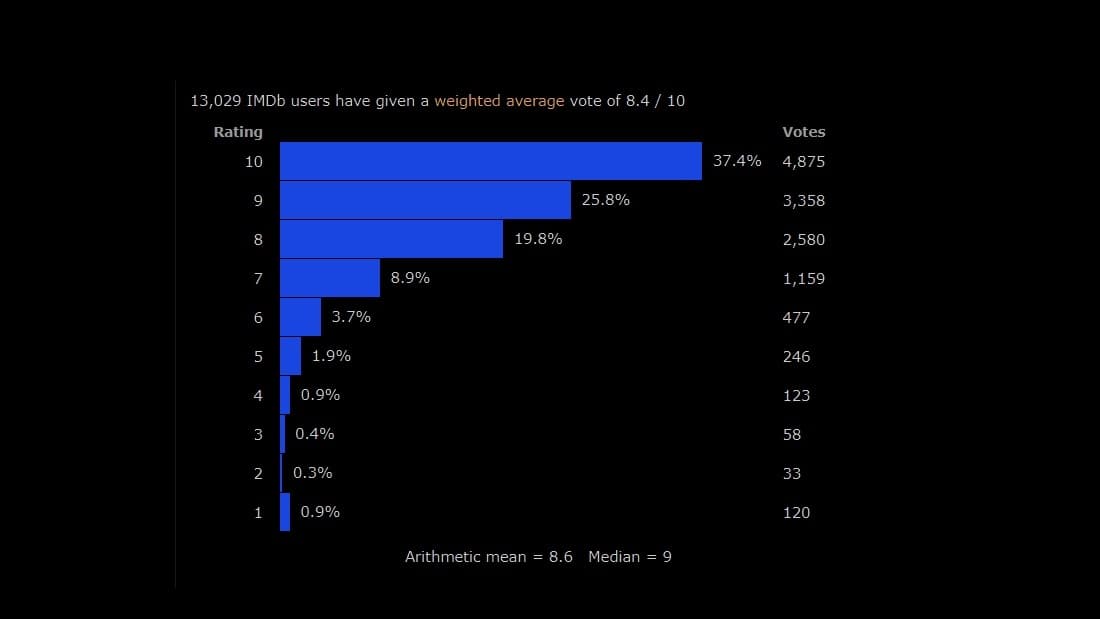 There is no doubt that this anime has won millions of hearts worldwide but one can decide to go further and watch this wonderful piece of art through the ratings.
And here they are, ratings by some popular agencies.
| | |
| --- | --- |
| Website | Rating |
| IMDb | 8.4/10 |
| Myanimelist | 8.6/10 |
| Anilist | 85% |
The ratings showcase that the audience is in "awe". Talking the reviews, which we can already guess, are also stating the same thing.
Every single word of the review above screams "truth".
Do you think reviews are in favor of season 2? Yes, they are.
Top 5 Best-Rated Episodes
Violet Evergarden has changed the face of anime forever. This anime is full of deep emotions, a great story, and even better characters.
Here, let's take a look at the top 5 best-rated episodes from the show.
1. 'A Loved One Will Always Watch Over You' (Episode 10)
This episode has a rating of 4.9/5 on MyAnimeList. The reason this episode has such a high rating is that the plot is very deep and emotional but executed perfectly.
In this episode, Violet is writing a letter to the mother of a little girl.
2. ' ' (Episode 7)  
This episode has a rating of 4.8/5 on MyAnimeList. This episode is interesting, as Violet is helping a writer who is suffering from writer's block and cannot finish a sad story.
This allows them to both experience and comprehend grief.
3. 'Violet Evergarden' (Episode 9)
This episode has a rating of 4.7/5 on MyAnimeList. This episode is sad as Violet goes back to the battle site to look for Gilbert and learn more about him.
But there, she gets reminded of her painful past and the loss of Gilbert.
4. Auto Memoir Doll and 'I Love You' (Episode 13)
This episode has a rating of 4.7/5 on MyAnimeList. In this episode, the long, brutal war is finally over.
And now Violet is writing a letter to the major for the air show.
5. 'I Don't Want Anybody Else To Die' (Episode 11)
This episode has a rating of 4.6/5 on MyAnimeList. Violet got offered a job at a former enemy nation's military base.
Even though Hodgin was totally against it, Violet accepts it.
Violet Evergarden Light Novel, Blu-Ray/DVD sales and Success
After the release of the movie, Kyoto Animation announced that the movie sales exceeded 1.28 billion yen on 12th October.
The film ranked 6th at the Japanese box office in its opening week. The film subsequently earned 831 million yen in Japan.
The animation got won various awards in several categories which are listed as:
| | |
| --- | --- |
| Award | Recipient |
| Kyoto Animation | Violet Evergarden |
| Crunchy roll Anime | Violet Evergarden |
| Tokyo Anime Awards | Mikiko Watanabe |
| Tokyo Anime Awards | Violet Evergarden |
| Tokyo Anime Awards | Mikiko Watanabe |
| Tokyo Anime Awards | Reiko Yoshida |
Light Novel Sales
It is known that Violet Evergarden has four volumes in total and all of them did pretty well in Japan.
Each of the volumes, on minimum, sold 8.7K copies at some $100 cost which gives you the big picture of the Anime.
Blu-Ray/DVD Sales
The Blu-ray Disc sales of Violet Evergarden were about 5,761 and were on the charts for a week.
The Blu-ray and DVD were released on the 08th of April 2021, which was delayed due to COVID but the estimation was the initial date was around 22,441.
The estimation clears our doubts about the success of the Animation. This gives you so many reasons to watch it if you haven't.
Movies Box-Office
Two movies based on the story of Violet Evergarden were released in the years 2019 and 2020.
2020 movie made a total of 39 million US dollars in the domestic and international markets. The 2019 movie in the international market made close to 11 million US dollars.
So, are these movies a commercial success?
Yes, they were successful in delivering decent profits.
So, we have some idea about sales and profitability, let's see who is going to make a comeback in season 2.
Popular Violet Evergarden Characters
The series is filled with some of the amazing characters that can be found in the anime medium. For such an amazing series, it's essential to know some of them.
Violet Evergarden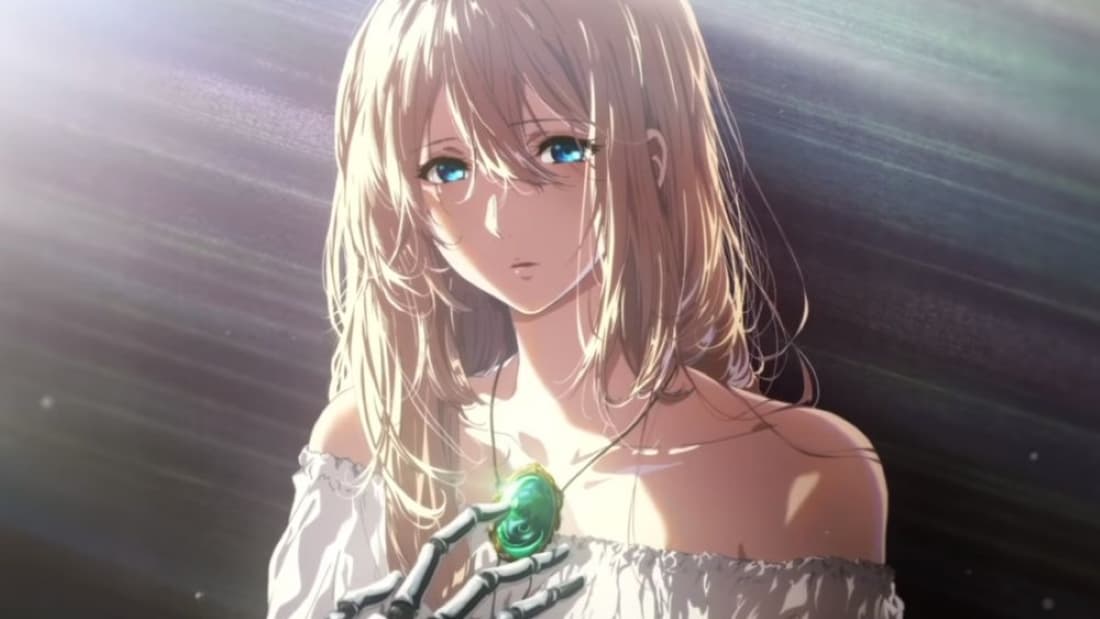 Now, what would be the Anime without our wonderful protagonist? Violet won hearts through her innocence and emotionless character but, this season would bring out more of her.
More expressions, more emotions, and whatnot. "Violet", a name given to her by Gilbert replacing her usual addressing as a "tool".
Her full name "Violet Evergarden" was noted when Gilbert sent her to his most trusted relatives, who then adopted her legally.
Her life started as a young soldier, who has no form of feelings within. Upon meeting Gilbert, she learns certain things that she could attain in life.
Such as speaking, reading, writing, and most importantly a name. Yet, no feelings. After the war, her life gives her a shocker with her new disability, her both arms are gone.
Though, his guardian's wish for her to live "freely" sustains her with the new lifestyle.
But, what's next? At the end of the season, one told us that Violet doesn't take orders anymore, which she was used to since the beginning.
The new season will showcase more of this side of the protagonist, Violet Evergarden where she will explore more of life, hopefully.
Gilbert Bougainvillea
Major Gilbert is the most awaited character of the series. The reason most people will get dragged toward the upcoming season is this man.
Gilbert Bougainvillea, a major in the army, followed the footsteps of his older brother, Dietfried Bougainvillea, a naval captain in the navy.
Gilbert's character showcased a quiet man who feels regret and sorrow for choosing a fourteen old child as a "weapon".
The passage of timing of Gilbert's character is rare and mostly from the past in season one which keeps us waiting to watch more of him in the upcoming season.
The new season may portray the new angles from which he saw Violet. Maybe more about why he, a grown man, found love in a fourteen-year-old?
Claudia Hodgins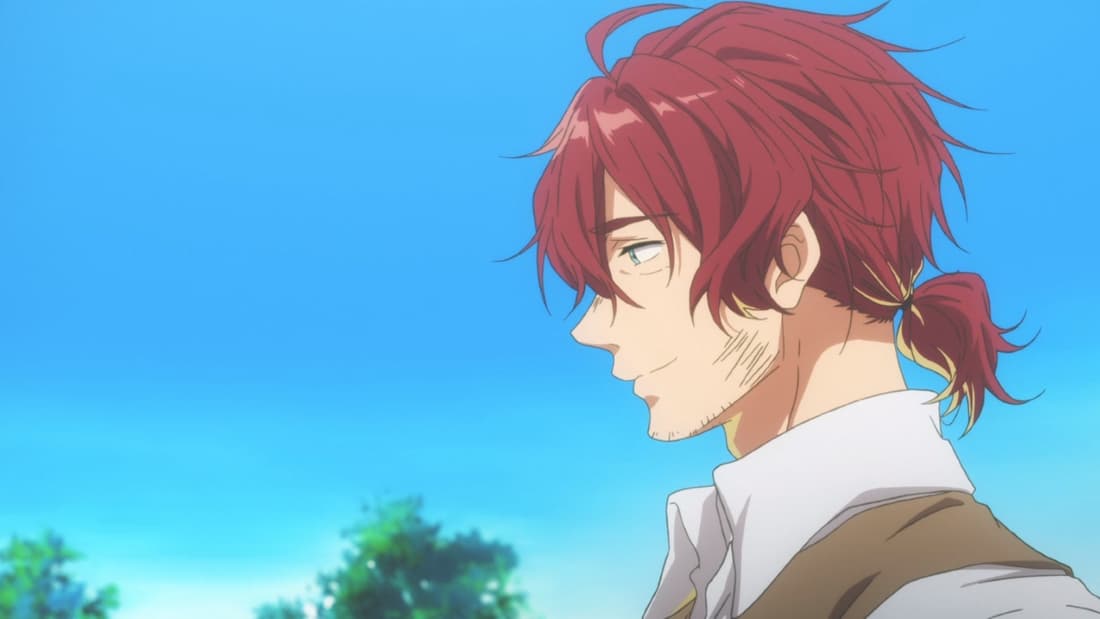 This man has given the biggest reason for the little girl to live and the audience cannot wait to appreciate him more.
The red hair guy. Former Lieutenant Colonel, Claudia Hodgins. A very good friend of Gilbert, who took charge of Violet upon his friend and junior's request.
This man got a lovely character with humor, emotions, and much more. The way he looked at Violet resembled a fatherly love.
That one episode in which, he looked at a father-daughter pair and missed Violet because she was away in a war zone.
Honestly, that was the exact moment he won more hearts. Looking forward to his character growing into a rich one.
Cattleya Baudelaire
It seemed that this woman has got more than you can see and that is clearly why we need her.
Honestly speaking Cattleya brings out the glamour, which is a usual thing in Japanese animes.
But, like said before she is much more than you can see. Being a successful Auto Memory Doll of CH, Cattleya is also a good friend of Claud and Benedict.
Her casual flirting with the colonel and continuous fights with Benedict makes it harder to pair her with any one of them.
Nevertheless, the viewers favor her pairing with Benedict. Which, might take the story on different thinking about how someone else also does like the blond boy.
Interesting….
Erica Browne
Innocence behind the glasses, this girl has proved to be one of the calmest characters through the series which interests us in her unrequited love for Benedict.
Her character interaction with Violet in the early episodes of season 1 was one of a kind.
She was the first one to understand Violet among the whole bunch. Her inspiration was to be like Molly, Doctor Orland's wife.
The doctor was the one who invented the Auto Doll Service which helped his blind wife to write novels.
And, Erica seemed to like that a lot.
Iris Cannary
Of course, we want to see more of the future number-one doll of CH.
Iris's character is pretty interesting but also a simple one in Violet Evergarden. Her back story about her unrequited love pulled me over the edge.
We kind of expected the guy to come running over to the station but that didn't make sense, keeping in mind that he already did reject her.
A no is a no. Regardless gender. Moving on……
Benedict Blue
Benedict shook everyone, including me in the last episode when he aimed for the other bomb on the train.
People have opinions of him being the best character in the series and we couldn't disagree.
This man got some good humor. Talking about his first encounter, he gave us a lot of bad-boy heroic vibes.
But, as time went on he just turned out to be a side character. *sigh*.
Also, the action scene in the last episode showcased some unbelievable skills of Benedict, walking on that thin rod jumping off the bridge, and holding on to the fragile barrier.
It was amazing. This brings us to the question that how is Benedict trained like a pro.
How? Honestly, there are a few more characters we would like to see in season two:
Luculia Marlborough
The kind-hearted girl from Violet's Auto doll training school. Despite having a painful past, this girl tried her best to help Violet which developed a beautiful friendship between them.
Leon Stephanotis
Leon became a friend to our doll when things were entirely different. He was one of those characters who tugged at Violet's heartstrings.
Also, an appeal more to this character because of the small promise they made of meeting each other again under the stars.
He will give tough competition to Major Gilbert.
Ann Magnolia
The little kid from the most emotional episode of the series. The epilogue of the series did show her growing into a fine woman but the rumors about her character from the movie are quite different.
Fans are most eagerly waiting for the change we will witness in the series.
Dietfried Bougainvillea
Last, but not least, Dietfried. We believe it or not but this man was the reason why Violet came into Gilbert's life.
Though his character showed a lot of frustration and anger towards our heroine, it did justify his feeling of losing his precious brother.
It's understandable. The character development was seen when he brought Violet to meet his mother.
Other Decisive factors for Violet Evergarden Season 2
Till now, we have covered a lot and still, we need to look at two important factors that might play a decisive role in season 2.
Violet Evergarden Ending Explained
The last episode of Violet Evergarden showcased some wonderful scenes. From the action scene on the train to the emotional scene where Violet meets Gilbert's mother.
The journey she started because of an unknown world made her realize many known feelings.
Those incredible feelings of loving someone, losing someone and missing someone. What made me curious was her smile and blush when she reached the allotted house.
Who did she meet? Was it Gilbert? The questions and eagerness will not let me sleep.
What about you? Are you as excited for season 2 as much as others?
Controversies of the series
The animation has thankfully not gotten involved in any big controversies but there have been questions about it being LGBT.
Then, again that was after people watched the trailer for the movie. Guess, Anime lovers should wait until the season two release.
Another "so-called" fling of the anime, Violet Evergarden was Gilbert being a pedophile. This is not true, to be honest.
The setting of the anime is world war 1, which took place from 1914 to 1918, and one with the bare minimum knowledge of history would know that the girls were married off to men much older than them in those days.
Another example of this scenario was Princess Charlotte and Prince Damian's marriage in episode five.
The Princess was fourteen years old while the Prince was in his twenties. This brings us to the verdict that the time was different compared to now, so do not judge.
Conclusion
Overall, we may draw the conclusion that the premiere of season two of the show will generate a lot of buzz.
The franchise has been popular both as a television series and a motion picture. So, the success of the series need not be a concern for the studio if they decide to renew it.
And we are lucky enough to anticipate that it's nearer. Let's wait and watch where Violet takes us in the next season.
Until then, Sayonara!