»
Classroom of The Elite Season 2 : Everything you need to know in 2021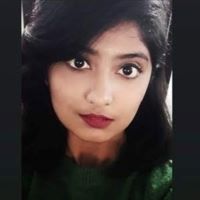 Sneha-Updated Jan 27, 2021
---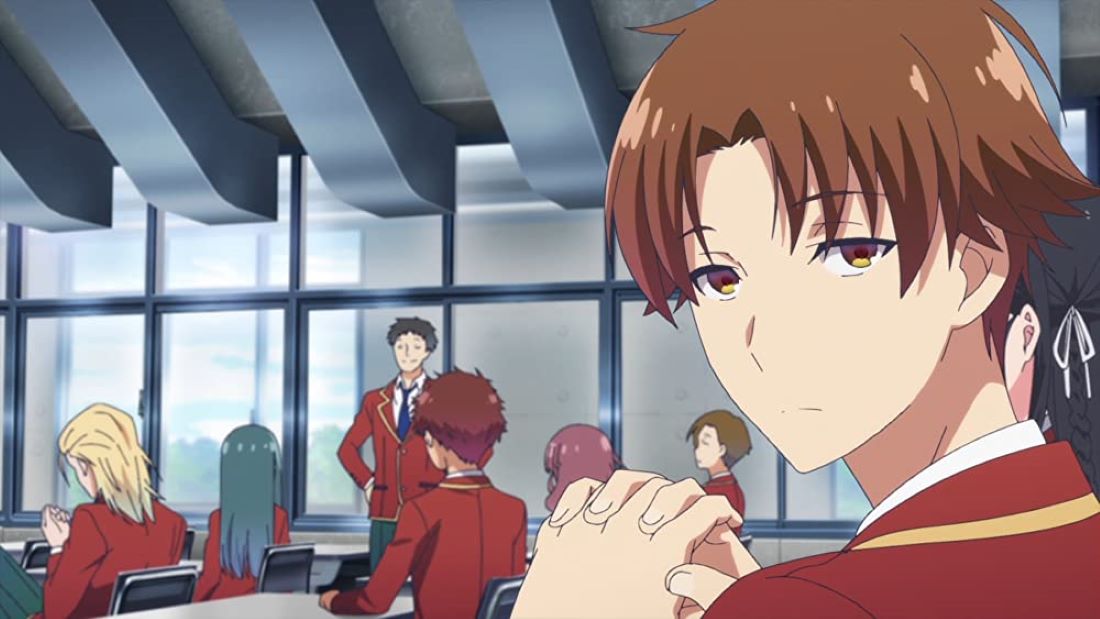 Classroom of The Elite, is yet another excellent anime, with an engaging plot and storyline. With the release of Season 1 of the anime, fans have been going crazy and aren't satisfied with the end.
They definitely want more of it. But the question is, will they want, be satisfied?
In other words, will there be a Classroom of The Elite Season 2? Let's dig deeper and find out an answer to the question posed above.
Everything we know about Classroom of The Elite so far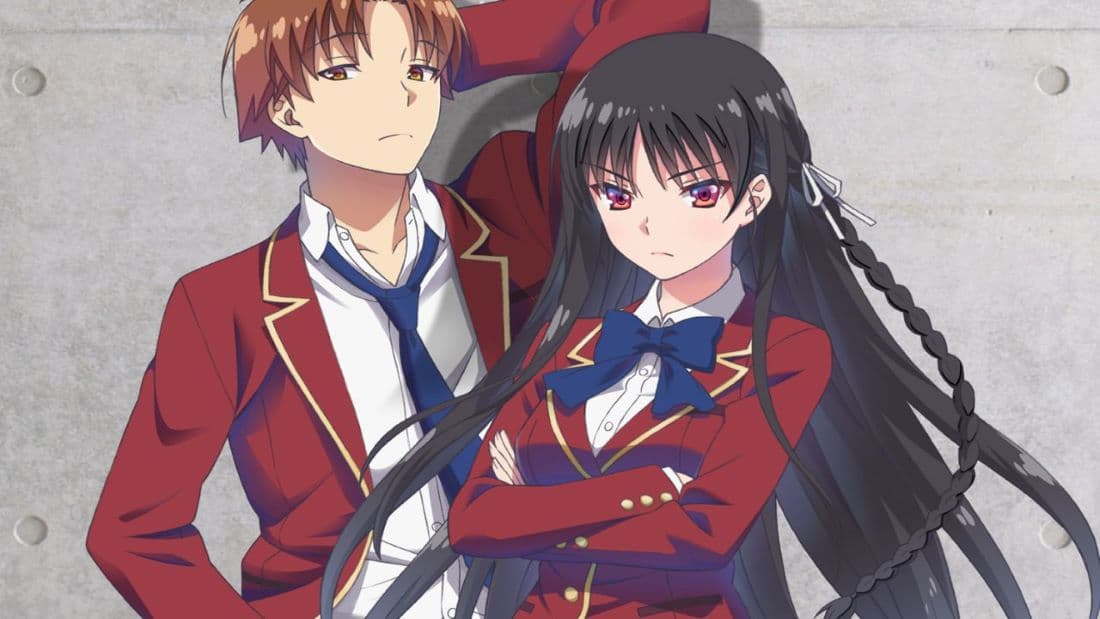 There is a renowned high school that is known to raise the best students of a nation. With four classes, namely A, B, C, and D, D-Class students are mainly delinquents. The audience observes this story through Kiyotaka Ayanokōji's perspective.
He is a shy, quiet, and somewhat underconfident kid of D-Class. Students Suzune Horikita and Kikyō Kushida are also in the same Class as his.

Being in an inferior Class, Suzune pledges to change her Class from D to A. After mid-term exams, everyone from D-Class passes except Sudo, who faces expulsion. Kiyotaka and Suzune try to help him.

Sakura, a key witness, refuses to testify and is later stalked by a mysterious man. Working behind the scenes, Kiyotaka and Suzune hope to change Sudo's fate and the verdict in his favor.
Suzune sets a goal of improving her Class rank, studies alone in the summer. Amidst all this, Kiyotaka invites her to join him and other classmates at the pool.

A luxury cruise to some tropical island sets sail with newcomers, where D-Class students enjoy the rest plan. Later, being dropped on a remote island, students are in disbelief.

Official Announcements and Release date of Classroom of The Elite Season 2
Till date, there has been no official announcement regarding the release or making of Season 2. So, we don't get a confirmed answer to this. Instead, we can join all the lines of the analysis and get a hypothesis.
To know whether or not there will be a second season of the anime adaptation, we will have to analyze all the sections.
The best way to do this is to take a dip and know about the availability of source material, popularity of Classroom of The Elite Season 1, ratings and reviews, the budget of the series, sales and profit margin, official announcement regarding Season 2, and why do the fans want a Second Season? Ready for it? Let's go...
More Source Material Information for Classroom of The Elite Season 2
Classroom of The Elite Season 1 is an anime adaptation of a series of Japanese light novels. The anime series, has so far, covered only three volumes of light novels.
Therefore, now we know, that there are 13 more volumes of light novels, yet to be covered. Enough material for a handful of seasons I guess, don't you?
By the way, you should know, that the same series of light novels were also adapted into a manga by Yuyu Ichino and began its serialization in Media Factory's Monthly Comic Alive on January 27, 2016. Shõgo Kinugasa is the writer.
The light novels series that the anime is an adaptation of, is not yet over. It is still ongoing. The author, Shõgo Kinugasa, published two new volumes on June 25, 2020, and October 24, 2020, respectively. More material, more chances of a 2nd season.
So, we have analyzed the source material for the anime. Now, we'll have to look at some other factors. What are they? Well, go on…
Popularity details of Classroom of The Elite Season 2
Do you have any idea exactly how many people search about Classroom of The Elite on a monthly basis in Google?
Most probably, you don't. Well, no worries, I will help you out there. We will be skimming through some data from three countries, namely India, the USA, and the UK, to know the Google trend around Classroom of The Elite Season 1 & 2 as well as the light novels.
Twitter
The official Twitter account has nearly 124k followers. It is quite a fan base. The last tweet through this account was in December 2020.
Google trend
If you see the google trend, last year (2020) around July, more precisely on 5-11 July trend was highest in the history of google trend. What do you think of it?
In August 2017 season 1 was released since then there has been a thirst for season 2, but 2020 shows a completely different picture. If demand grows like this, who knows there might be an announcement soon?
Search in USA, UK, and India
In India, on a monthly basis, a whopping 18,000 people search for the keyword Classroom of The Elite. They might be searching for S1, S2, or light novels. But how many people search for Season 2 particularly?
The answer is 4,400. Quite a considerable figure for a season that is not even released yet. What do you all think?
Now, we will be looking at the search volume of the USA and UK respectively.
In the USA, the figure is quite commendable. It's 33,100 for the keyword Classroom of The Elite, and 18,100 for Classroom of The Elite Season 2 particularly. That's huge!
In the UK, the search volume is a bit lower. It is 8,100 for the keyword Classroom of The Elite and 2,900 particularly for Season 2.
You don't believe my figures? Check it on Uber Suggest yourself, the website that I used to get these data.
Expected plot of Classroom of The Elite Season 2
The 1st season has covered only 3 volumes of the light novels and there are 13 more left. Assuming that Season 2 will take up from Volume 4, we will witness the group battling back on the cruise ship.
The students will be divided into 12 groups, and the division will be made according to their zodiac signs. Instead of survival, the upcoming challenges will test their brains. They will have to figure out the VIP in the other groups.
It will be a hell of a ride, I'm telling you!
Online reactions for Classroom of The Elite season 2
Online reactions of fans can be a good metric for knowing what is the demand for a season 2.
Official Twitter account of a classroom of the elite has a huge following which is more than 100k.
You could understand by viewing some of the reactions of fans on Reddit and Twitter what they want?
Twitter
Some fans have sworn to post regularly on Twitter until they renew the series for a season 2.
Some of the fans have filed a petition on change.org asking for a season 2 of a classroom of the elite.
There are some negative reactions too citing that anime has a poor plot or plot holes but you can never satisfy the needs of each individual.
Reddit
Like twitter fans have similar questions and demands for a season 2.
Enough of the source material is available for a season 2 and fans are wondering why on earth they are not announcing season 2.
Whenever a new volume of the light novel is being released, you can witness a flicker of hope coming to each fan.
Why do we want a second season so badly?
Oh common! You know the reasons. We want to know who Ayanokouji is? And we cannot emphasize more.
We want to see what happens to the students of class D. Do they rise to class A? If yes, how? How much do they struggle to get there? How long does it take? If no, what happens to them? We want to know every single detail about them.
Now let us go through all the factors and get to a conclusion. Will there be a Season 2 of the anime series Classroom of the Elite? Or, will they leave us on a cliffhanger, letting us imagine the probable endings, or maybe read the books instead?
As we have seen earlier, there is more than enough material for a second season. Although the sales and profit margin of the disks are not so good, the sales margin of the novels is really high.
The high rankings of the light novels are also favouring us.
Ratings and Popularity Scores for Classroom of The Elite Season 2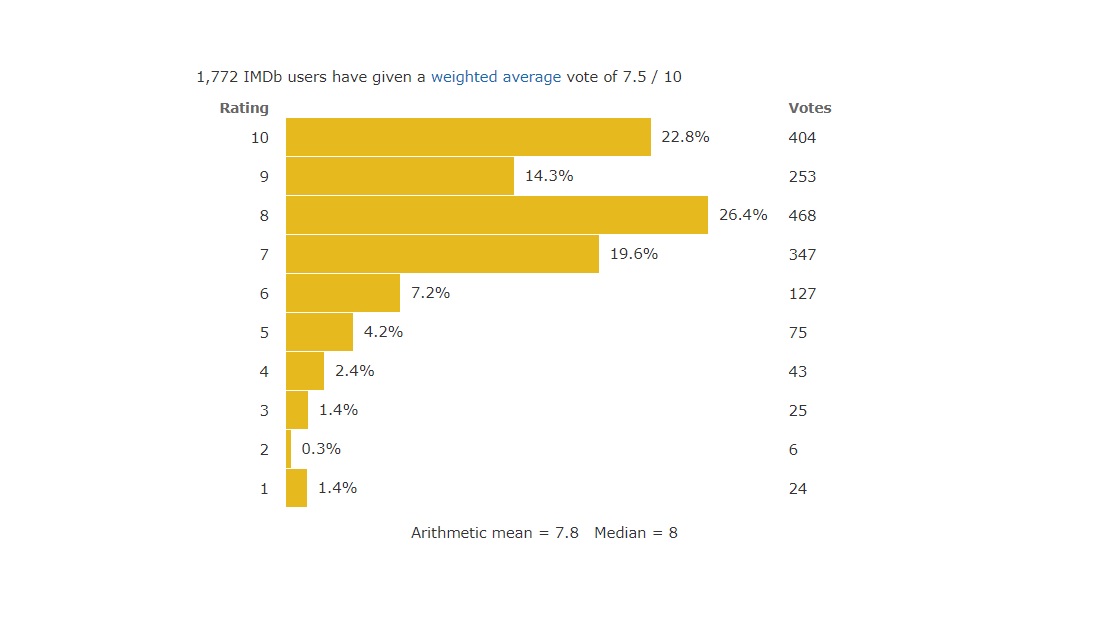 We looked at search volume, but how do we know whether or not the people watching it actually liked the anime?
Well, I guess Social Media platforms will be of great use to us here. What do the viewers say about the anime? Do they like it? How much? What are the ratings of Season 1?
These common yet crucial questions help us determine exactly how much is the engagement of the viewers in this particular anime.
| | |
| --- | --- |
| Rating agency | Average Rating |
| IMDb | 7.5/10 |
| Myanimelist | 7.9/10 |
| Crunchyroll | 4.5/10 |
So, what do the ratings say? The ratings are screaming out loud that the viewers are absolutely, completely, and truly in love with Season 1.
A simple Google search will show you the above ratings. Google also says that 96% of the viewers liked this TV show. What?
There are people who didn't like it? Or did they just watch and leave without even rating it? Well, I find myself unable to answer that!
Anyway, done with the ratings, now let's check out the reviews. No wonder they are good, they will lead us closer to the answer. Answer to what? Oh, you forgot why we are here? We are here to know whether or not there will be a Classroom of The Elite Season 2? Let's continue…
There is nothing much to say about the reviews, I just want to show you something.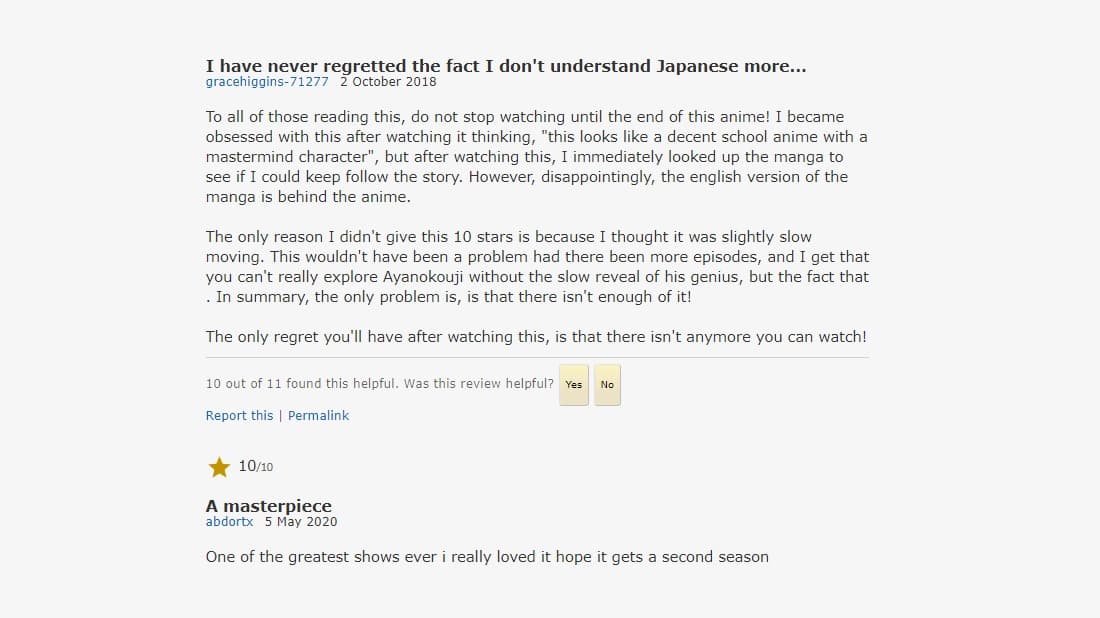 Want more of it? I've got your wants covered, don't worry!
Do the fans want a Season 2 of Classroom of The Elite anime series?
Do I really have to answer this after all this while? I did a lot of research to make sure that my answer speaks for the majority, and it's a roaring YES! They are waiting for it most ardently.
I have already given enough evidence to support my answer and will be attaching more below.
Sales and Profit Information For Classroom of The Elite season 2
Light Novel Sales
Did you know that Classroom of The Elite light novels series was ranked the no. 1 amongst the Top 10 weekly light novel, by Oricon? Yes, that's true. It was a year ago though. Still, it matters to us!
The novel series was also ranked 8th amongst the bestselling light novels 2020. It sold 347,554 copies that year in its series sales. That's huge!!!
We looked at the popularity, ratings, reviews, and ranking. What is next? Now comes the financial aspect!
Production Cost of Classroom of The Elite Season 2
Moving forward with it. You know the main reason, why most anime series does not get a sequel, even after having enough material to continue?
The reason is low sales and profit margin. Yes, that's literally as well as financially, the most important point when it comes to deciding on a sequel.
It is really a very expressive adventure, to produce an anime television series or streaming series. According to Masamune Sakaki, a CG creator in the anime industry, an average 13 episode anime series costs something around $2Million budget for production.
So, mostly they end up losing money because of low sales.
Now, the question is, what happened with the Classroom of The Elite Season 1?
Blue Ray Disc and DVD Sales
Classroom of the Elite sold around 1300 Blu-ray copies. Now, that's not a good number.
The series was also released for streaming. Looking at the low number of disk sales, I guess they depended heavily on streaming for the purpose of revenue generation.
What about the sales and profit margin of Classroom of The Elite light novel series?
The first volume of Classroom of The Elite 2nd year, released on June 25th, 2020, sold approximately 110,000 copies. It was followed by the publication of Volume 2 of Classroom of The Elite 2nd year, which sold around 95,000 copies.
The number of copies sold pretty much increases the chances of a second season. That's a Yay!
We have covered almost everything. Now, don't you want to know a bit about the famous characters we expect to see in the classroom of the elite Seasons 2? You most certainly do. What are we waiting for?
Famous characters we expect to see in Classroom of The Elite Season 2
Kiyotaka Ayanokoji
Ayanokoji will be the main protagonist of the Classroom of the Elite Season 2 as well. He seems to be an introvert and consecutively, is not very good at communicating with his fellow mates.
He is a student of Class-D. Ayanokoji is a very mysterious character and most of his classmates, somehow or the other, get attracted towards his character. I really hope that we get to know who he really is, in the upcoming season.
Suzune Horikita
The cold-hearted human, of Class-D. She doesn't seem to be an introvert but is absolutely unfriendly. Might be she isn't good at communicating with others as well. Horikita seems to be interested in Ayanokoji's mysterious personality.
In the upcoming season, we will see, how she fights and paves her own way towards Class-A. Or maybe she fails!
Kikyo Kushida
Heard about people having a double personality? Kushida is one of them. Apparently, she is sweet, but inside, she is as cold as ice. I really hope that in Season 2 we get to know more about her double personality, and the reason behind it.
Airi Sakura
She is the photography geek of Class-D. Sakura was saved by Ayanokoji once when she was being chased by a stalker. After that incident, she became an admirer of Ayanokoji.
Kei Karuizawa
In the light novels, Karuizawa is shown to have developed a crush on Ayanokoji. The best part is, Ayanokoji too seems to be quite close to her. Don't you want to know what happens to these unspoken feelings? Wait for Season 2. Lol!
Honami Ichinose
Ichinose is one of the toppers of Class-B. Unlike others from her class, Ichinose is very amiable, as well as down to earth. She doesn't mind being friends with the students of Class-D. That's a rarity!
Arisu Sakayanagi
She is the leader of Class-A! That speaks a lot about her I guess. She is exceptionally intelligent, and yes, she behaves like the "queen" of the school, as said by a Class-D student.
Other decisive factors for Classroom of The Elite Season 2
Lots of factors tell if there will be next season for any movie,tv-series or anime. We have discussed lots of factors already. These factors can be season 1 ending, controversy etc.Let's discuss some of them like this.
Ending of Classroom of The Elite Season 1
Classroom of The Elite Season 1, ended, without even letting us know who Ayanokouji really is and whether any of the students of class D, will manage to rise all the way to class A. But we need to know about that, don't we? And exactly how do we do that?
The only way to know these things without a second season is to get hold of the light novels and read them. Ah, that doesn't sound appealing? Then you'll have to continue hunting for the answer with me.
The controversy around Classroom of The Elite Season 1
There was a lot of political controversies going on around Classroom of The Elite Season 1. Is it some kind of political anime?
No, it's not. It's just an anime. But wait, I guess it's a bit more than being "just an anime".
The series posed some serious social questions, through the art of anime. How should people be educated? What should be the power division in society?
Should power be vested in an elite leader? Or should it be vested in the general population? These questions might not have struck you, but it is very true that the anime did turn its eyes towards social issues.
Although there's nothing new in it. There's a tradition of anime series, trying to depict some real social issues. Some other examples are – Legend of The Galactic Heroes, Psycho-Pass, etc.
Conclusion
Keeping all the factors in mind, I think we can anticipate that the release date of Season 2 is not so far, or maybe it's too close. Good luck to us!