»
Blood Lad Season 2 : Everything you need to know in 2021
---
---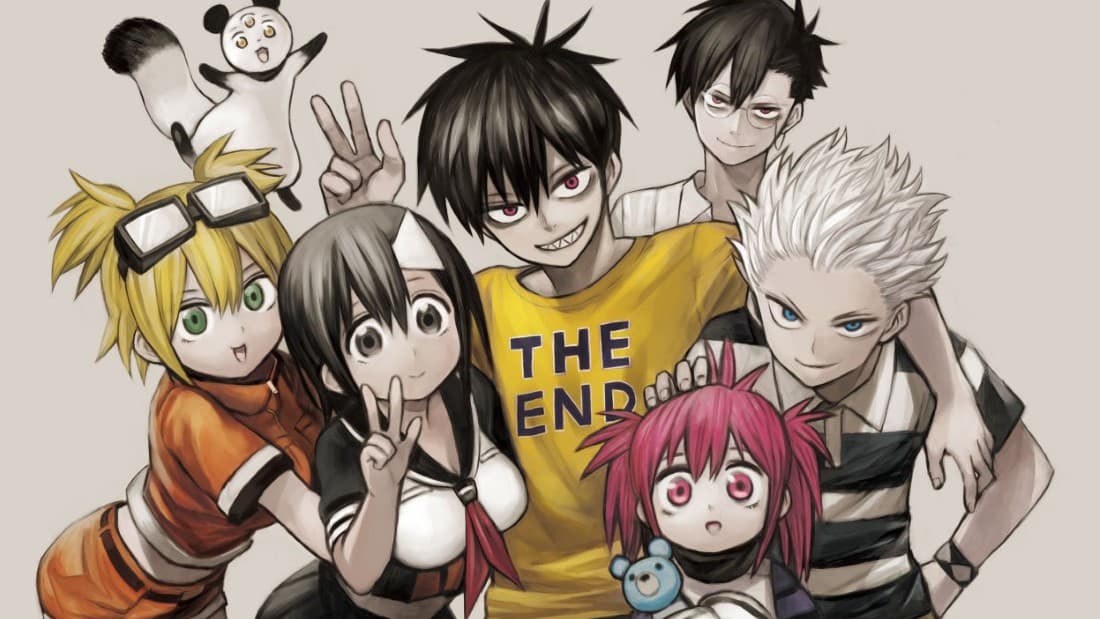 Buraddo Raddo or Blood Lad as we know it concluded in 2016 with its 17th volume. Yuuki Kodama, whose brainchild it was, began illustrating it in 2009 in a popular Manga magazine.
In 2013 Brain's Base, a studio, produced an animated video series of Blood Lad's 10 volumes, as Season 1.
After the 10th episode, "Blood Lad: I am not a Cat" was released in December 2013. However, that could not keep the fans happy & they have been waiting for Season 2 since then.
There have been no updates from the studio after 2013 regarding the release of Blood Lad Season 2. Fans have been waiting to see the animated series of the remaining 7 volumes, in Season 2.
Everything we know about Blood Lad so far
Blood Lad Season 1 was a horror fantasy that had a touch of humor and romance in its plot. The anime series revolves around a world where humans and demons exist and different realms that are connected by Portals.
It was centered on Staz Charlie Blood, a demon who rules the Eastern district of the demon world.
Being a powerful demon, he led a group of henchmen who used to slay for him. He carried an aura of fear and horror in the Demon world.
However, he was not interested in the ways of that world and instead spent time in "Otaku" which meant engrossing in Japanese culture, enjoying anime and Manga.
He was not interested in slaying any human from their world. That's how he comes across Fuyumi Yanagi who enters the demon world by mistake.
Staz likes her instantly and is happy to meet a human who is "Otaku" by nature. He spends time talking to her and trying to know more about their world.
Unfortunately, Staz's territory gets attacked by another demon, and in the melee of the combat; Yanagi gets eaten up by a man-eating plant. Staz could not save her. She had turned into a ghost. She is dependent on Staz to avoid getting materialized.
Staz got crestfallen seeing her fate. He resolved to resurrect her into a human form as he wished to visit the human world with her help. That leads them to undertake a long journey to bring her back to the old form.
In their quest, they meet two other characters. One is Wolf, a werewolf who was thrown out of Acropolis as he apparently has 'impure blood'. The second one is a mighty sorceress named Bell Hydra, who realizes that Yanagi entered the demon world through her portal.
Wolf tells them about the Book of Resurrection which can help Yagami gain back her original form while Hydra who's an expert in spatial magic does her part to help Yagami.
The whole story captures the political and mystical saga that goes on around the demon world which makes things harder for Staz to resurrect Yagami. It's at this time Hydra the sorceress develops an affinity towards Staz and confesses her feelings at the end.
Season 1 ends with a cliff-hanger climax which makes the fans anxious about Staz's future and Yagami's escape back to the human world.
Official Announcements and Release Date of Blood Lad Season 2
Till the date of writing there has been no official announcement of the next Season from either Brains Base or the directors. They seem to have put it off temporarily and then subsequently it was forgotten.
The ratings show a good indicator but not enough to inspire the crew to come back with the sequel of it.
The supporting characters will see an increased role in the next season and this is because of the plot which thickens. This needs a good cast and a more responsible approach while filming.
However, it has been more than seven years since the release of the First Season. Various sources have claimed that Season 2 can be expected by 2021 end or 2022 summer.
While there has been no official announcement we can resort to an analytical approach to find out the chances of a season 2. We would use all the tools available to us to arrive at a conclusion.
More Source Material Information for Blood Lad Season 2
Blood Lad Manga was the source of Blood Lad Season 1 anime. The Japanese manga series has 17 volumes and the last volume was published on December 31, 2016.
Blood Lad Season 1 included the series from Volume 1 to Volume 10. So the remaining 7 volumes could be utilized for the Season 2 of Blood Lad. But the real question would be, are the last seven popular enough?
| | |
| --- | --- |
| Volume | Release Date |
| 1 | April 28, 2010 |
| 2 | July 31, 2010 |
| 3 | February 2, 2011 |
| 4 | June 2, 2011 |
| 5 | December 1, 2011 |
| 6 | May 31, 2012 |
| 7 | August 31, 2012 |
| 8 | April 2, 2013 |
| 9 | September 2, 2013 |
| 10 | December 28, 2013 |
| 11 | May 2, 2014 |
| 12 | November 4, 2014 |
| 13 | March 4, 2015 |
| 14 | August 4, 2015 |
| 15 | December 29, 2015 |
| 16 | July 4, 2016 |
| 17 | December 31, 2016 |
We have data that shows that the first few volumes of manga made best sellers in NYTimes weekly manga releases. But we couldn't find any of the later volumes that received the same kind of sales.


Popularity details of Blood Lad Season 2
Blood Lad is still a hot topic on the internet and entertains a global audience. It has been in demand from the fans since the last Season which came out in 2013. Not all Manga or anime series gain good traction outside Japan. But, Blood Lad made its mark in the USA and Europe.
Blood Lad's success can be traced back to how elegant the storyline was and the illustrations in the Manga comics. The creators ensured the element of thrill and mystery even among a slightly dark and romantic style of the Series.
Google Search Trends
The Google search trends indicate a constant demand for the release of Season 2, over the last 5 years. Every time there was some indicator or a probable update for the Season, there would be spikes in the searches.
The reason Blood Lad was successful, was because of the Western and Russian audience who took a liking to the series. Blood Lad had an international reception, seeing these statistics.
This is exactly why fans have still not lost hope despite 7 years of waiting for season 2.
Search in USA and UK
Globally more than 12k people monthly search blood lad season 2.We know that it is not as popular as no game no life season 2 and goblin slayer season 2.

I still think that there is enough demand. In the USA, more than 6k people monthly search "blood lad season 2" which is the highest in the world.

In the UK, more than 2k people monthly search about season 2 which is the second-highest in the world.
Expected plot of Blood Lad Season 2
Season 1 was a roller coaster ride of emotions and some vivid expressions. Season 2 is speculated to be filled with conflict and some element of tragedy before the anticlimax.
Fuyumi is fighting a tough battle and needs the full support of Staz. He, on the other hand, is also facing uncertainty in solving the maze to help him and Fuyumi reach the Human World.
Staz also faces a conflict regarding his place in the civilized world. His henchmen meanwhile are not happy with him for his slacking approach in governing their territory.
Fuyumi's resurrection seems to be the most awaited part of Season 2. This will decide her life in the human realm, once they make it out successfully.
Staz meanwhile faces a dilemma as Hydra showed an interest in him. He knows that they can't reach the human realm without her help. At the same time, he feels that he is more drawn to Fuyumi because of her human tendencies.
The balancing act must be a carefully scripted part of the Season as that can put off the previous fans if Staz takes a clear cut side on any of the two characters.
Staz is unaware that Hydra and Fuyumi are long-lost sisters. It's revealed by Hydra's mother.
Wolf, being a good friend of Staz helps him face these circumstances. The war to defeat Akim, being one.
He may, at times appear as confused as Staz because he finds both Hydra and Staz dear to him. He also joins Scientist Frankenstein to help Fuyumi stay alive till her return.
His role in helping them translate the Book of Resurrection with the help of Braz is what saves the day. In return, Braz asks them to fight Akim, who's also an enemy of Staz.
Hydra on the other hand has expressed her feelings to Staz and she feels he will take a call after visiting the Human realm and understand that the Demon world was better.
Meanwhile, she takes it upon herself to keep Staz safe and help Fuyumi.
The politics and power play in the demon world consume the rest of the series with the return of the dead demon king and some dangerous demons.
The brilliant intervention of Wolf Daddy in the end to checkmate Akim is seen when he single-handedly fights the demons.
Online reactions for Blood lad Season 2
Social media was abuzz with reactions for season 1. Even in 2021, we can find a lot of requests from social media asking about season 2. Though the episodes can be read in the Manga, it is still in high demand to be aired as an animated series
Twitter Reactions
After the last episode of Blood Lad Season 1, these were the reactions from its fans. It's clear that Season 2 had a good demand even the day after Season 1 ended.
The last released episode "Blood Lad: I am not a Cat" apparently did not meet the expectations of the fans. It's unclear whether the producers tried that experiment to gauge the response to a new plot they have but, they seem to be cautious with the next season.
Reddit
A Reddit conversation shows how eager the fans have been waiting for season 2. It also shows how some people gave up hope for the next season as they sensed something wrong in the unusual delay.
Why we want Blood Lad Season 2?
Fans of Blood Lad await its Season 2 to put an end to their long years of curiosity. They want to know what awaits Staz and Fuyumi in their quest.
The triangle between Staz, Hydra, and Fuyumi is enthralling and can keep the readers pinned till the end of the series.
The relationship between Hydra and Fuyumi is revealed very late as this will keep the suspense on, regarding why Hydra helps Fuyumi.
The supporting characters play a much important role here as they form the maze in Fuyumi's return back home. Staz meanwhile gets stuck in the favor he has to do for Braz who helps them interpret the Book.
When he realizes that it was Akim who was to be destroyed, he takes more interest and ensures that he does everything possible to win the war.
However, Akim's return prolongs the series. He grows stronger too and Wolf plays a deceptive game to help Staz.
Ratings and Popularity scores for Blood Lad Season 2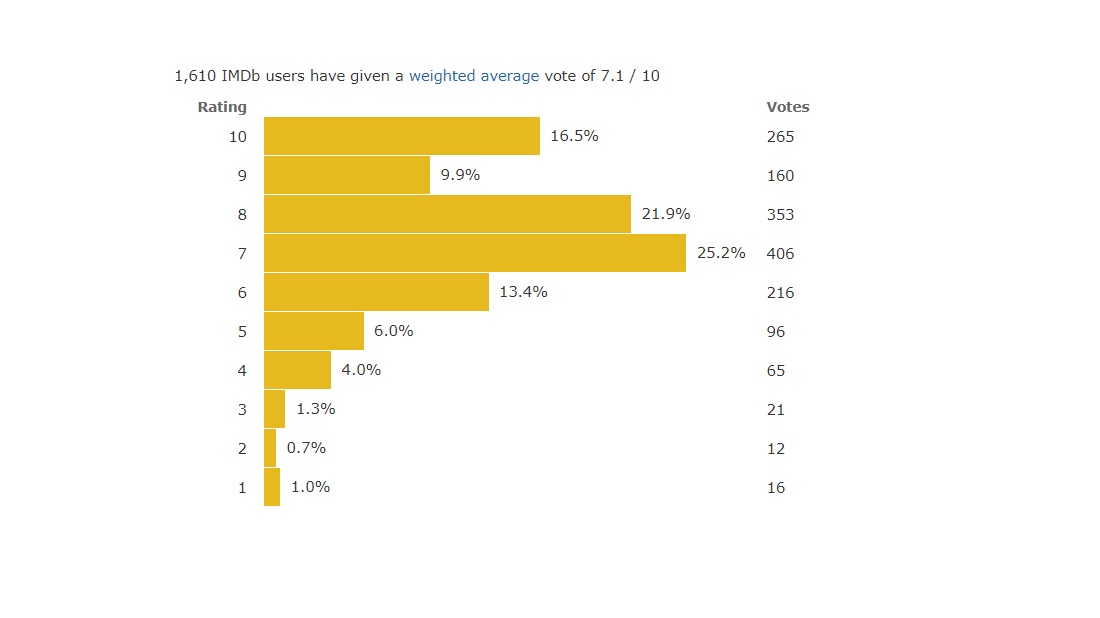 Blood lad was first aired as an animated series, in 2013 and since then it has maintained a good rating. It scored 7.10/10 on IMDB and 7.35/10 on Myanimelist which showed its popularity.
It was ranked as the 213th most popular anime series on Myanimelist with around 263,000 votes.
There were good reviews from outside Japan too, which shows how popular this series was. The soundtrack received a warm welcome, overall.
Sales and Profit information for Blood Lad Season 2
Manga Sales
Producers usually review the response of the previous season and weigh all the factors before deciding the sequel. The reason they would have included 10 out of 17 episodes in the First Season must be to assess the response and then proceed.
Blood Lad Manga sold around 1.8 million copies by 2015. Out of all 17 volumes, sales for the first four-five volumes were good since they made to the list of best sellers ranking of NYTimes weekly manga report.
| | |
| --- | --- |
| Volume | Bestseller (weeks) |
| 1 | 3 |
| 2 | 5 |
| 3 | 1 |
| 4 | 2 |
| 5 | 1 |
These numbers are good but not best since many of them who are quite popular remain best sellers for far many weeks. We were able to gather sales for volume 12 of manga in Japan which was 53,746 copies over two weeks. For others either they didn't publish or they weren't popular much.
Since the cost of making anime is too expensive, these numbers don't seem to provide enough motivation to produce the next season. But we can't solely rely on this. Let see what DVD/Blu-ray sales indicate.
DVD/Blu-ray Sales
Total Blu-ray/DVD sales in Japan for the anime stood at 801 and the gross amount of ¥14.6 million.
It is not encouraging since the successful anime Shingeki no Kyojin that was released the same year had DVD/Blu-ray sales of 53221 and a gross amount of ¥3152.4 million.
Production cost and success of Blood Lad
An anime series is comparatively cheaper to produce owing to the fact that most of their future versions have been printed and sold as Manga comics. But, if there's not enough demand to gain a good profit, Producers usually hesitate to continue.
Anime producers have to fund for the distribution and marketing of the anime. This can also add a big burden to the budget. After the advent of OTT platforms and pirated content, producing more anime looks like an enviable model to continue.
An animator Shinji Takamatsu claimed that "Expecting to make that up through disc sales alone is a hopeless business model, but that's how almost all late-night anime are". He confirms that a budget of $1 million-plus is a must to carry on anime production.
Famous Characters we expect to see in Blood Lad Season 2
Staz
Staz, the protagonist rules the Eastern District of the demon world. He's courageous and stubborn who goes to any extent to achieve his dreams. Among rivals, he's feared widely and notorious for his activities in the demon world.
Staz is a demon who has amazing powers like stare paralyzing an opponent, sucking their powers, and crushing their hearts. He can rapidly recover from any injuries & that made him look invincible & threatening. But that perception changes when you observe Staz.
He's obsessed with Okatu (Japanese culture) and lazes around dreaming about the human world, studying them, playing video games, and binging on Manga and anime. That's why his henchmen, who are deputed to control the district, disrespect him secretly.
Fuyumi
Fuyumi, a school student is from the Human world. She ventures into the demon world through a portal by mistake. She comes across as a naive and innocent human who has no idea of the demon world.
She meets Staz from there and they have a strong bond as Staz is in awe of the human world.
Staz likes her and protects her. He sees her as a ticket to explore more about the human world. She gets killed by a man-eating plant while Staz was busy fighting a demon who invaded his territory.
She turns into a ghost and is dependent on Staz, to save herself from being dematerialized. Staz, who's upset with this, promises to bring her back to her human state and go with her on a trip to the civilized human world.
Bell Hydra
Bell Hydra is a powerful sorceress who's famous for her spatial magic. Her powers help her to manipulate space and time.
She's also known for her skill to spy on different realms of the world and share the inputs. This made her the ideal one to help Fuyumi. She is approached by Staz who wants to resurrect Fuyumi and she does all that she can.
While working with Staz she develops an intimacy with him and confesses her feelings before him.
Wolf
Wolf is a close friend who was once a rival of Staz. He was thrown out of Acropolis for his 'impure blood'. Being a werewolf, he was a strong fighter with immense will power.
When he gets excited he grew a snout, like a real wolf. He guides Staz and Fuyumi on their quest. Despite his tough appearance, he comes across as a sensitive and caring friend. This is a characteristic very much similar to Staz.
Other decisive factors for Blood Lad Season 2
Above, it was mentioned why there was a demand for Blood Lad Season 2. These are the other decisive factors where we should take a look.
Ending of Blood Lad Season 1
Blood Lad Season 1 ends as a cliffhanger. The fans were kept eager to know if Staz would be successful, whether Fuyumi would make it out, successfully and reach the Human world.
Bell Hydra's role brought out a new conflict in the story ending as she expressed her feelings to Staz.
He was involved with Fuyumi & needed both of these characters, to achieve his dream. Wolf, on the other hand, proves his worth as a good friend and readies to take upon many tasks that seem impossible.
His encounter with Akim, after his return and planning to fight the blacklisted demons will make the viewers eager to know who won and how. So, the ending left many unanswered questions and it definitely signals that there is a need for season 2
The controversy around Blood Lad Season 1
There is always some degree of controversy that exists for a series. Everyone can't be satisfied but it's important to know what people have to say.
The series was criticized by some for its followers for the violence and adult content. It also got poor ratings from AniDb (5.6/10).
Some viewers commented that Blood Lad Season 1 was dramatized more than necessary to create hype for the next Season. While some others were claiming the last OVA (Original Video Animation) was the end.
Conclusion
There are chances of an official announcement regarding Blood Lad Season 2, by 2021 end. Since the creators of this have not denied the next Season, it's a ray of hope for all fans who wish to watch season 2.
The Manga and anime financials were not too strong but there were not too bad so it should not be seen as the single most important factor.
Though the Series were under criticism for graphic content and prolonging the series, it's sure that the fans will wholeheartedly accept Season 2 and make it into a financial success.
Also, it can set a precedent that the delay in releasing the next Series need not be synonymous with the lack of faith in the craft.