»
Top 50 Most Popular Live-Action Anime Movies Of All Time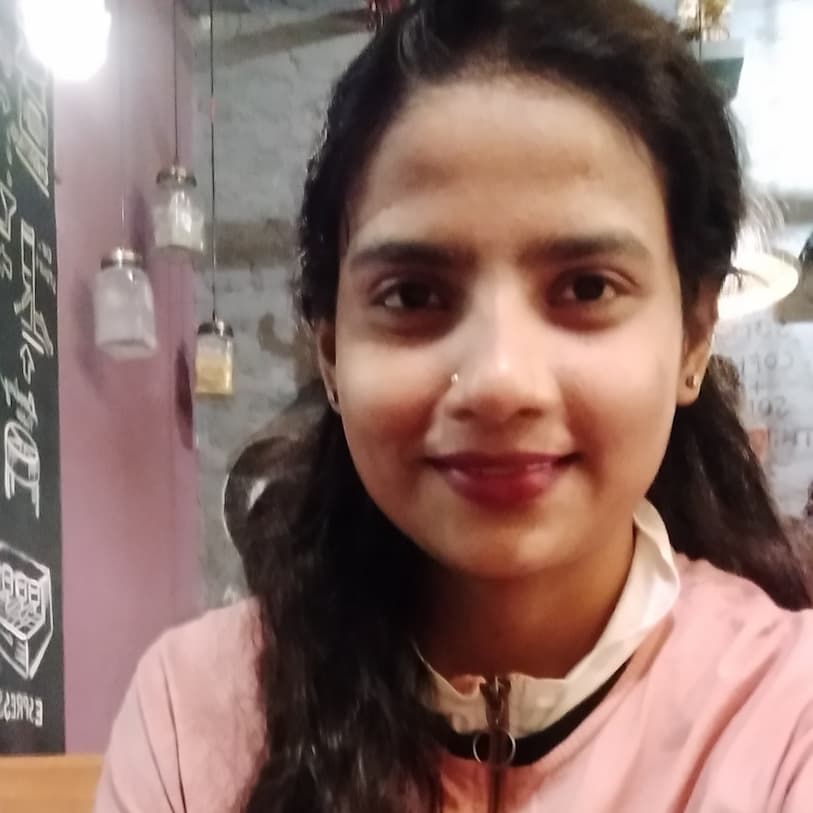 Kumari-Updated June 16, 2023
---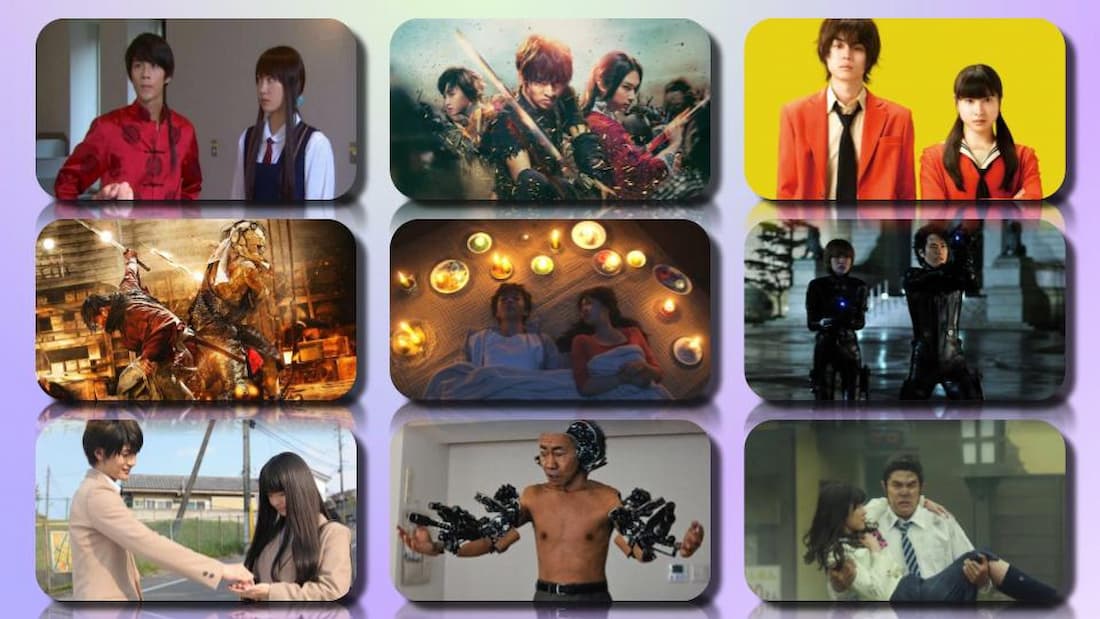 Live-action movies are those whose stories got adopted from the anime, where characters and plot remain the same. It is also about dialogue, techniques, and certain emotions that form the same weight as that particular anime.
Coming to movies then most of them stood on the point and expectations, however, some had not done justice to the story and characters of anime.
The two entertainment sectors that are known for their live-action movies are Japan and the other is the USA.
So, if you have ever wondered what to watch in terms of the best of it then here is the mix of these two sectors that serve well on every corner or aspect of anime.
So, let's dive into the 50 live-action movies of all time.
50. Rurouni Kenshin: The Legend Ends (2014)
Keishi Ōtomo's directorial movie called Rurouni Kenshin: The Legend Ends is the sequel to Rurouni Kenshin: Kyoto Inferno. The story is of Shishio, played by Tatsuya Fujiwarawho, who sails in his ship to get down from the Government.
To get him, Kenshin, played by Takeru Satô, trains with his master to learn the technique of fighting and reaching Shishio.
The movie was appreciated definitely for the story but apart from it, the choreography has got a great hold.
It is a must-rewatch film as it carries great action. The characters also take their space and become one of the greatest achievements in Japanese cinematic entertainment.
49. Knights of the Zodiac (2023)
Knights of the Zodiac, also known as Saint Seiya: The Beginning is an action-packed fantasy film released in 2023.
Directed by Tomek Bagiński and based on Masami Kurumada's manga series, it features a star-studded cast including Mackenyu, Famke Janssen, Madison Iseman, Diego Tinoco, Mark Dacascos, Nick Stahl, Sean Bean.
The movie hit theatres in Japan on April 28, 2023, and in the United States on May 12.
In this tale, Seiya, a young orphan living on the streets, discovers that he has been chosen to protect a girl who is the embodiment of a war goddess.
To fulfil his destiny and save the world, Seiya must confront his own past and undergo a transformation to become one of the mighty Knights of the Zodiac.
Unfortunately, the film received negative reviews from critics and performed poorly at the box office, earning only $6.7 million against its $60 million budget.
48. Kimi ni Todoke (2010)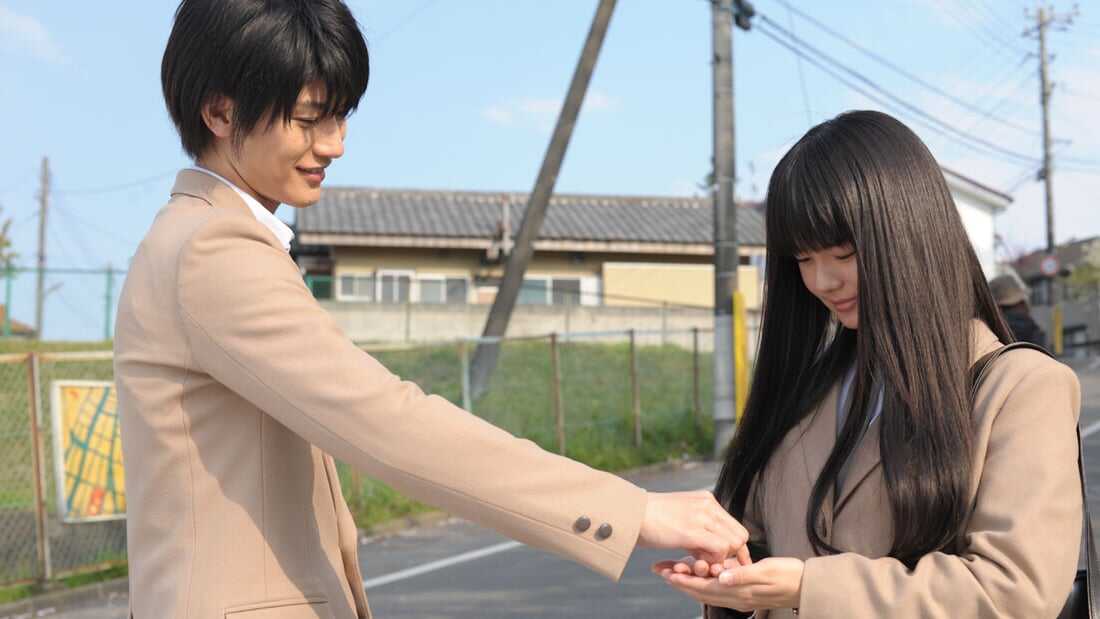 Mikako Tabe getting the role of Sawako Kuronuma and Haruma Miura in the character of Shota Kazehaya have not failed to disappoint the fans of anime as their acting went up to the point.
Naoto Kumazawa being the director of this movie is also the writer with Rika Nezu. The story is related to Sawako getting bullied by her classmates and being avoided by almost everyone.
But a popular boy named Sota initiated a friendship with her which, later on, became a love interest. The movie adaptation of anime was done well not just with the characters but also with cinematography and designs.
The story is a developing one, just like the anime, and the same was with all the characters.
47. Inuyashiki (2018)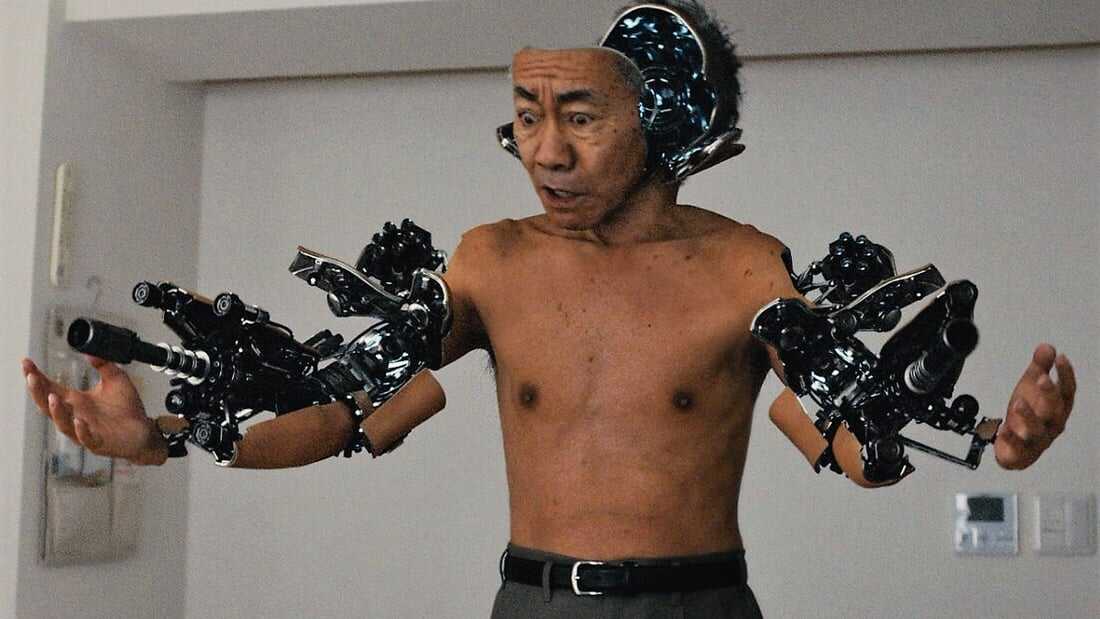 Released on 20 April 2018 the movie has got a lot of popularity and great criticism in terms of action design as well as visual effects.
If one compares it to the anime then all the local standards fall in the same category or even way better, thus it becomes a heartwarming live-action movie existing in Japan.
The story is of Inuyashiki Ichirou and his luck at the age of 58. Constantly getting ignorant by his family members as well as his life, and health also goes against him as the doctor declared him a cancer patient.
But when things were getting worse, he met with more of it as a blinding light from the sky fell nearby him.
Ichirou, later on, found that this light has something strange in it with changed him. Getting new energy and vibe, he became nothing less than a hero deserving of respect.
46. Kingdom (2019)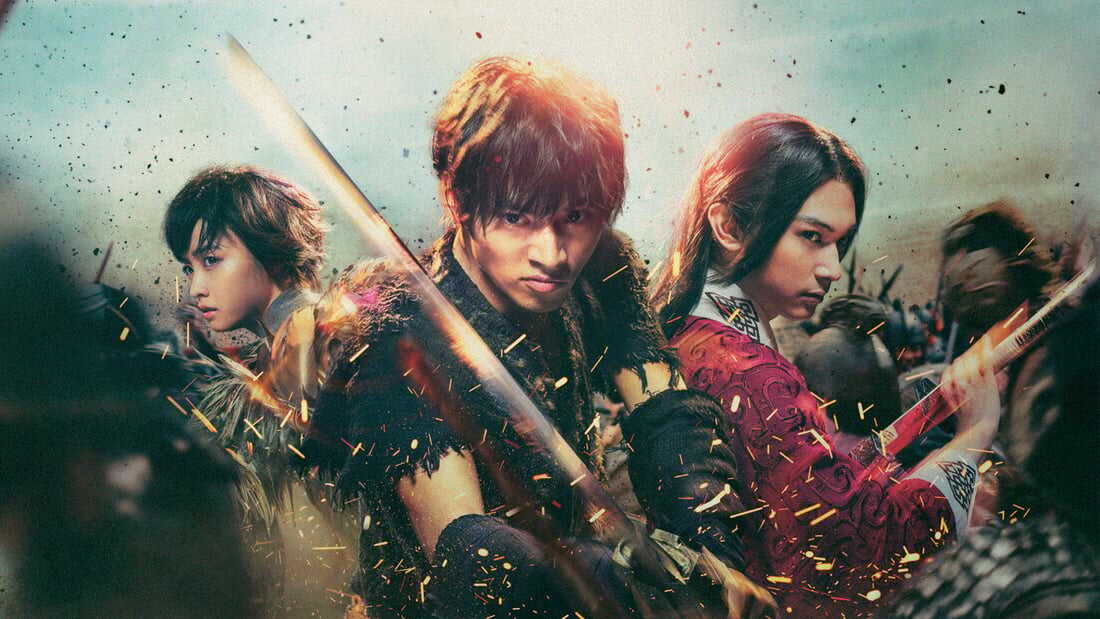 2019 film is a movie of 134 minutes that was released on 19 April 2019. Being based upon one of the famous anime called Kingdom, the expectation of fans on the movie was really high and that's what happened.
It has got many awards and nominations which later on resulted in the announcement of a sequel. Whether it is related to the feeling of the characters or matching it well with the story and plot, everything came on point with a bit of history and a lot of action.
The story is of two boys who are treated like a slave and always aspired to get freedom. They even tried to have it through their skills which were almost going to pay off until the time one of them got captured by men of the Emperor.
45. Kaguya Sama: Love Is War (2019)
Kaguya-sama: Love Is War is a Japanese film adaptation released in 2019, based on Aka Akasaka's manga of the same name.
Directed by Hayato Kawai and distributed by Toho, the movie centres around the lives of Miyuki Shirogane and Kaguya Shinomiya, who hold prestigious positions as the student council president and vice president, respectively, at Shuchiin Academy's senior high school division.
Despite harbouring deep affection for each other, they refuse to confess their love due to their pride and a belief that the one who confesses first will be at a disadvantage.
The story follows their comical and cunning attempts to make the other person confess their feelings or show signs of affection.
Kaguya-sama: Love Is War explores the entertaining and romantic battle of wits between two brilliant minds.
44. Gantz (2010)
Kei Kurono and Masaru Kato were killed in an accident and transported into a different world where they have to play a kind of game.
In this place, a black ball name Gantz has a bald man who gives them a mission to kill aliens.
Once they will kill aliens and can accumulate 100 points then the choice to come back to life again would be in their hands.
The movie Gantz is considered to be good in terms of voice cover and pretty good in terms of Japanese style.
Coming to its adaptation then is considered one of the best in terms of character and design adaptation from the anime.
Overall, it's an impressive movie to go for.
43. Bunny Drop (2011)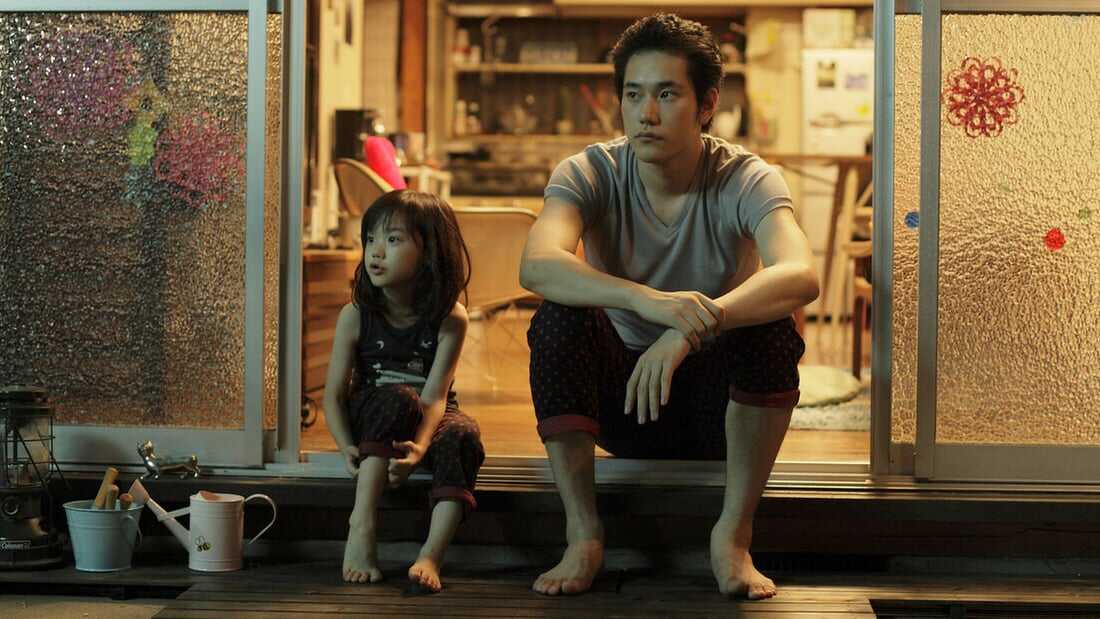 Sabu is the director and also a writer who has made sure to make stories exactly like the feelings of anime.
And that's the reason why a gradual development can be seen through cinematography and in the characters. The story is related to Daikichi who is an office worker and also a single man to take responsibility for a child named Rin.
Rin is related to him through his grandfather as she is an illegitimate child of Daikichi's grandfather. He faced a lot of challenges while raising the child by himself, all alone, which comes with getting late for office work.
Coming to development in his character then it can be seen through his becoming a father figure to Rin and also a great friend, exactly like in anime.
42. Mushishi (2006)
Joe Odagiri's starrer Mushishi or Bugmaster is a story of a Traveller named Ginko who has dedicated himself to the protection of the whole population against a gigantic supernatural character called Mushi.
The film is considered to be as beautifully acted and short that has a fair visual style and over-familiar excitement for fans.
If one compares it to the animals then the narrative remained obscure with highly specialized outings. It was directed and written by Katsuhiro Otomo while the cinematography was done by Takahide.
The movie was released first at the Venice film festival and then got a final hold in Japan on 24 March 2007.
41. Dororo (2007)
It is a Japanese film that is solely based on action and was released on 15 March 2007. The film has acquired differences from Manga but if one compared it to Anime then it stands on the same line.
Coming to the difference that it shares with the Manga then it comes with characters like Dororo and Hyakkimaru who were shown to be quite older than the incarnation shown in Manga.
The story is of a female Warrior who was raised like a man. Due to a warrior life, he has joined a quest of being a young Samurai to recover his body parts from demons.
Apart from it, he is also in a machine to take revenge for his parent's death.
40. The Guyver (1991)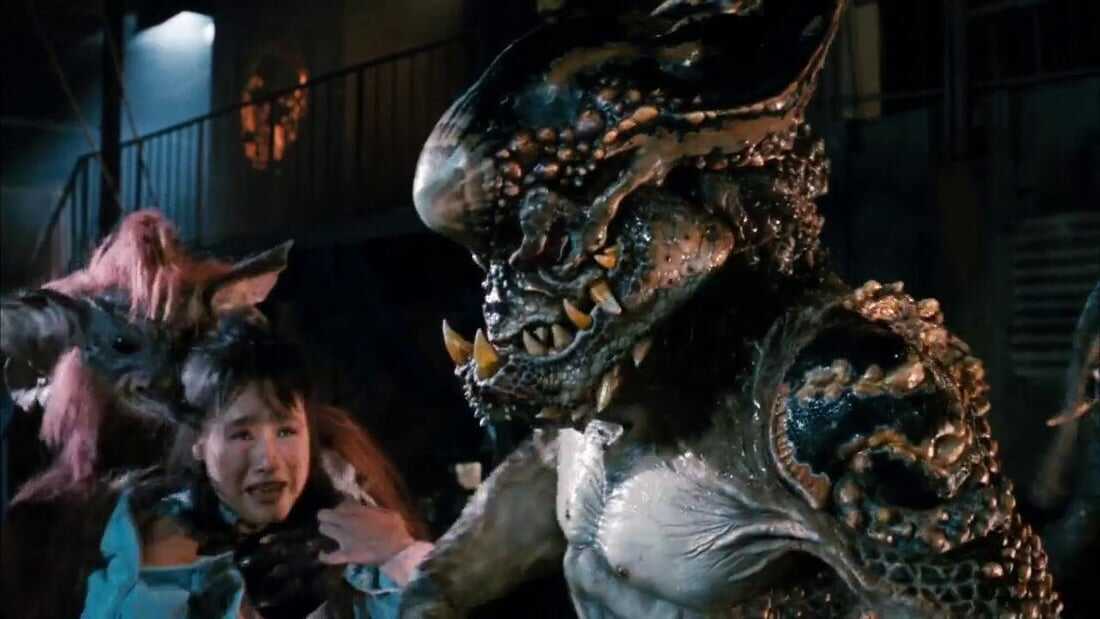 A bit of action and a bit of science-driven called The Guyver is about a young man who discovered a mechanical device.
This mechanical device merges with the body of humans and turns them to become a superhero. As the story progresses, the strange creatures enter the story and try to take the device away from him.
During this process, a lot of plot comes forward, and making or creating many terrifying and dangerous monsters became common.
Not major transitions can be seen between the anime and the movie, apart from some action. The movie is indeed a recommendable one as it has many themes going on at a time.
39. As The Gods Will (2014)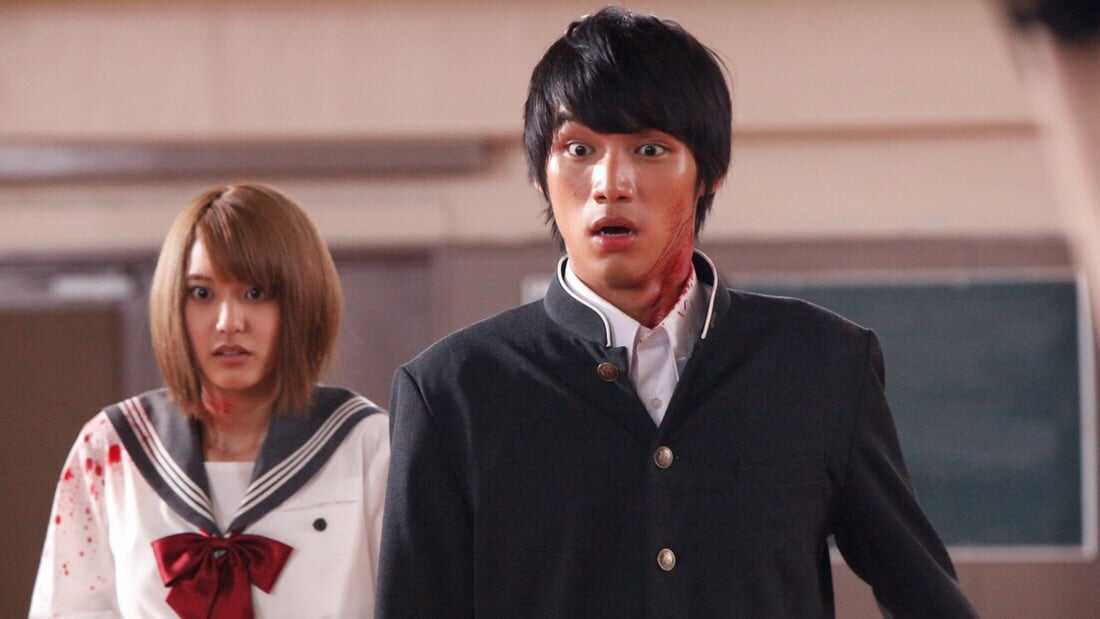 As The Gods Will is a Japanese horror film that comes with supernatural elements. It is based on anime and released under a running time of 117 minutes.
The film was very much appreciated in many ways and among them are the characters and the way the movie was edited.
The story is related to a group of high school students. All the group members were forced to play a game whose plot remained unknown, except for death.
The movie is a survival game that gives a feeling of The Squid Game. A lot of blood and death is seen in the movie and that's the reason why it went with a selected audience and genre.
38. Your Lie In April (2016)
A romance drama called Your Lie In April is best for those who love to see a romantic film with some music.
The story is related to a piano player who somehow lost his ability to play the Piano after suffering some kind of trauma in childhood.
But everything comes back into his life when a girl who carries a lot of her secrets came into his life.
The movie is 10 upon 10 in terms of its music and acting. And the same rating goes with their adaptation where the original script was kept every time.
Whether it is related to depicting the background of any scene or portraying the look of the character, things were settled as per the storyline.
37. Azumi (2003)
Getting directed by Ryûhei Kitamura, the movie comes with the theme of drama and action. It started with cold-blooded death and ends with many emotions.
The story is related to a teenager named Azumi, an assassin girl. Their duty of Azumi is to defeat 3 evils present in the world but at the same time, she also has to go with her own challenges, that is related to balancing her own emotions and heart.
Whether it is related to the soundtrack or connection, everything went in the favour of the movie. However, it got criticized because of the silly storyline and choreography.
But coming to comparison with the anime then they both were quite similar.
36. Crying Freeman (1995)
Christophe Gans is the one who has directed and written movies with other writers. Under a running time of 102 minutes, the film got released on 14 September 1995 in many languages.
It is a mixed heritage film that goes with countries like France, Canada, and Japan. The movie is one of the best examples of live-action as it carried all the flavour.
The story is related to a woman who saw an assassin in San Francisco killing a man. The man is known for killing people without leaving any kind of evidence.
The movie then progresses and centres everything on the woman who might become the next victim of the assassin.
35. The Last Airbender (2010)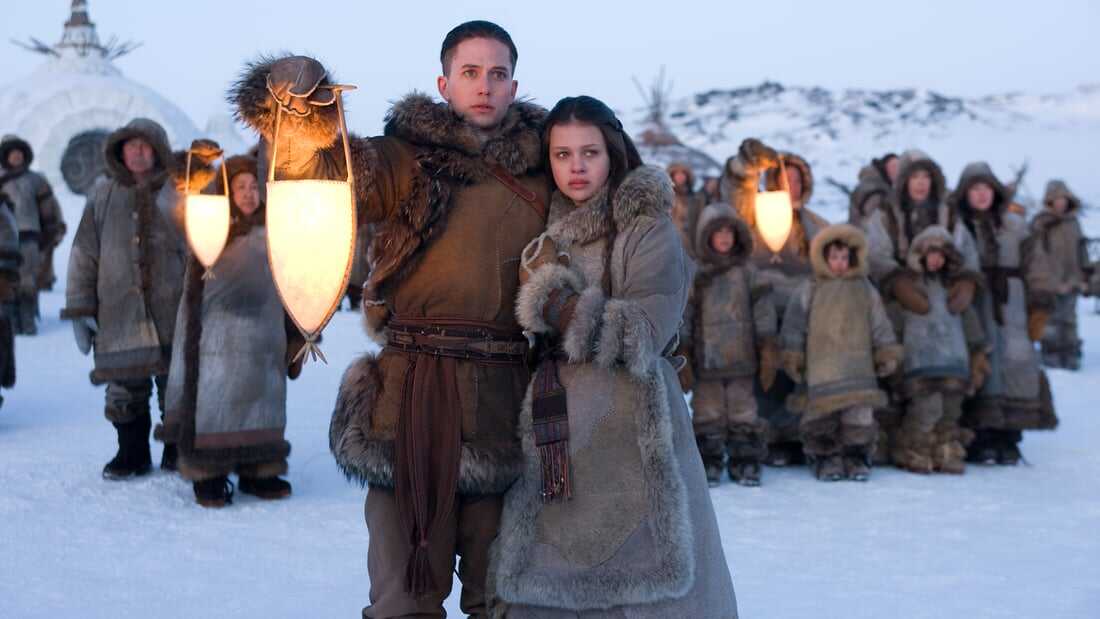 Considered one of the best live-action movies, The Last Airbender is full of fantasy and action. It is also an adventure film that was produced by Nickelodeon Movies and got directed by M. Night Shyamalan.
Just like the manga and anime, the movie is also related to the protagonist called Aang. Aang is the young Avatar who needs to get control of all four important elements called fire, earth, water, and air.
The only reason behind these four elements is to maintain the balance of the world and also to stop the Fire Nation to get hold of their kingdom and Earth.
The movie became one of the averages in terms of box office and critical response. The plotting came pretty well however, some kind of entertainment seemed to be lacking.
34. Tokyo Ghoul (2017)
Tokyo Ghoul is a dark fantasy film that comes well with the action. Under the running time of just 120 minutes, the film has shown all the possibilities of all aspects.
It got released on 29 July 2017 and directed by Kentarō Hagiwara. The movie is set in an alternate reality where ghouls live human life among humans by hiding their identities.
The protagonist is named Ken Kaneki, a college student who turned into a half-human and half-ghoul when he was attacked by his date named Rize, a ghoul.
To survive, he must eat humans but at the same time, he cannot do it because of morality. While struggling with his new life, he somehow adapted to the situation by hiding his identity.
33. My Love Story !! (2015)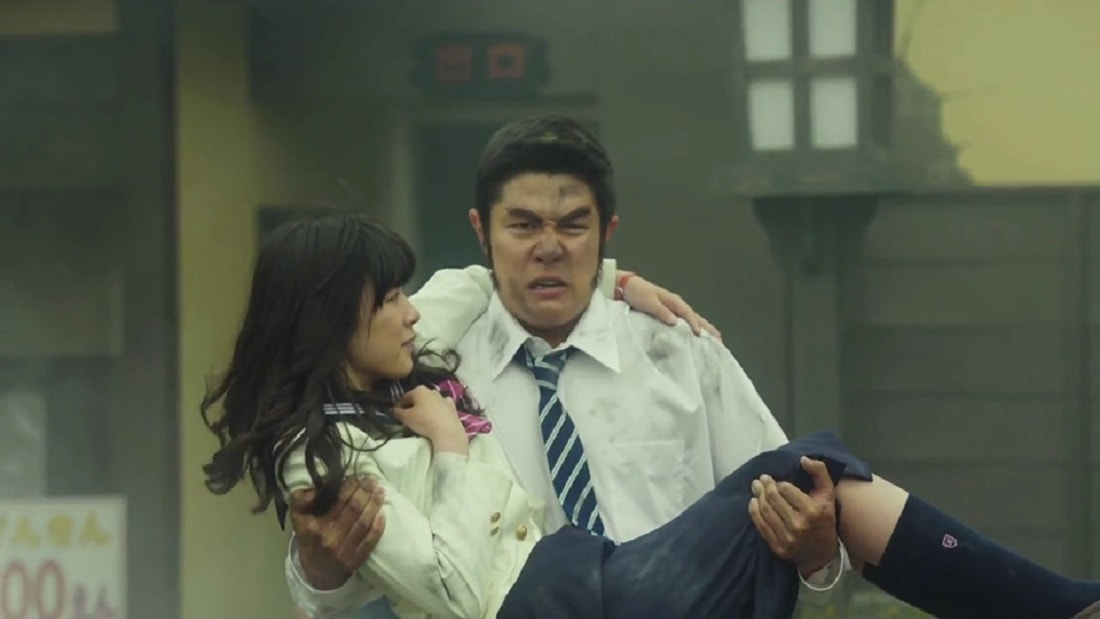 Japanese High School movie is generally considered to be a romantic comedy and that's what My Love Story is.
Under the running time of 105 minutes, the movie defined every aspect that was present in manga and anime.
The story is about a young girl who is very pretty and known for her looks. The story progresses toward becoming a love interest when Gouda Takeo started falling for her.
Through this movie, The makers have reflected a unique charisma that was almost similar to the actual storyline presented before.
Overall it is a wholesome romantic comedy that can be rewatched.
32. JoJo's Bizarre Adventure: Diamond Is Unbreakable Chapter I (2017)
Anime called JoJo's Bizarre Adventure has created a lot of buzz among audiences and the same was expected from its adapted movie and that's what happened.
Known for its great characters and surprising effects, the story came according to the expectation. It can be seen through the visuals which made people and places look the same as in the anime.
Coming to the story then it is related to JoJo or Josule, a teenager, who discovered his supernatural abilities.
This ability comes from his bloodline coming from a generation because of a curse. He goes on a quest to discover the mysterious threat that is becoming a new danger for others and him.
31. Erased (2016)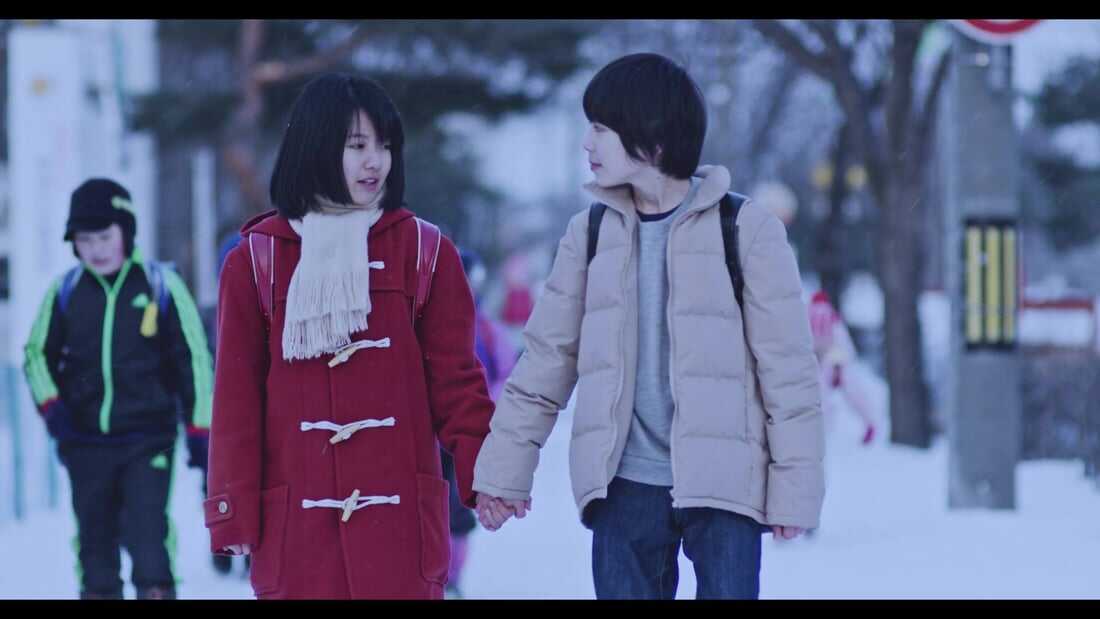 This 2006 film started with Satoru Fujinuma being a manga writer rejected by the publisher which resulted in him working as a delivery man.
The story soon takes turns and becomes a thriller and fantasy which was released on 19 March 2016. The main plot comes when Satoru was sent back 18 years ago to stop all those events that resulted in the death of his mother.
It started with kidnappings when he was in 5th grade. The story of the movie is very much similar not just to the manga series but also to the anime.
Whether it is related to the visuals that were present or the well-developed characters, everything matches it.
30. Parasyte: Part 2 (2015)
Just like the name Parasyte, the story also carries the view of a parasite where humanity was under attack.
The attack was done by some alien parasites who are eating human flesh. Just like the anime where one parasite tries to get inside the body of a boy, the movie also follows the same.
Despite having a lot of trials to get inside the body of the boy, the parasite failed and eventually lead to a friendship or convenience.
This bonding later on results in him helping other parasites to stop this human destruction activity. If one compares this movie to the anime then the story somewhere lacks and the depth of the characters was also not according to expectation.
29. Bleach (2018)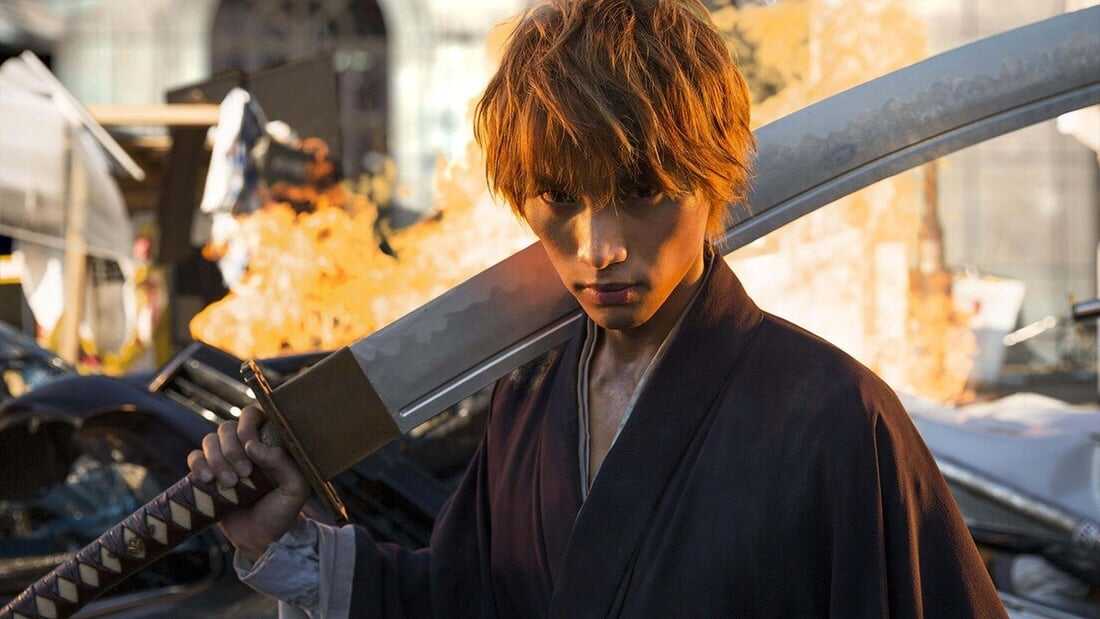 A Japanese action film called Bleach comes with fantasy which was produced by Warner Bros. This adaptation is about a protagonist named Ichigo.
Ichigo can see ghosts and somewhere gets the power of being a Soul Reaper. After seeing many destructions done by Hollows, he decided to use his power to protect the town of Karakura and its people.
In comparison to the anime, the movie is definitely lacking in some aspects but stood well in terms of characters.
It is an entertaining enough movie that left a straightforward storyline. But coming to the music then it lacked tune.
28. Bakuman (2015)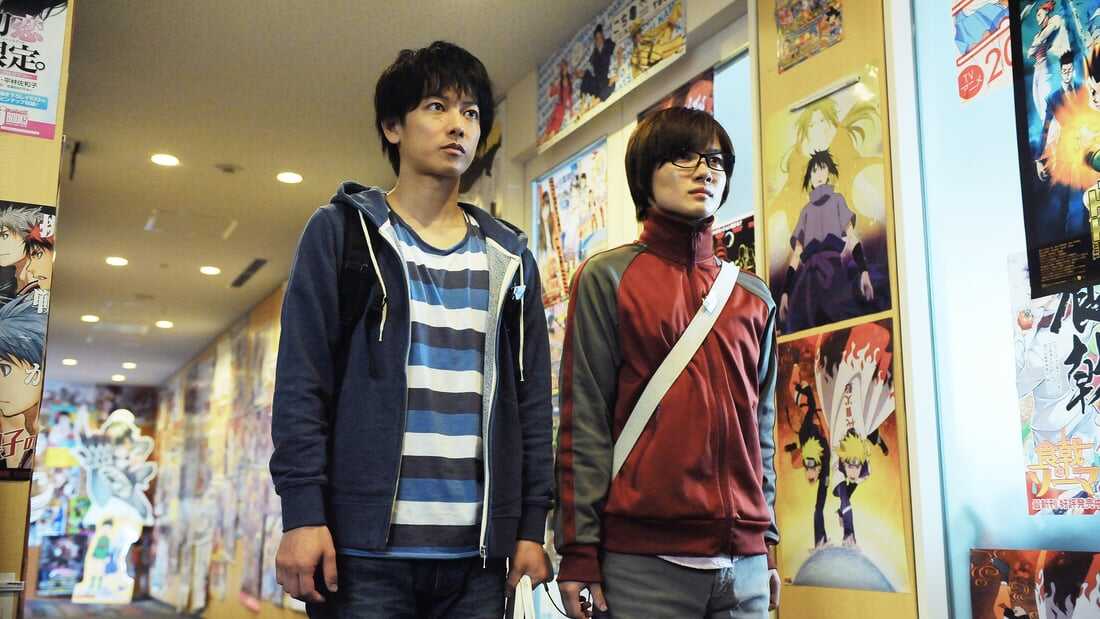 A comical live-action movie called Bakuman is about a high school student named Moritaka Mashiro. One day, Mashiro forgets his notebook in his class but one of his classmates named Takagi sees his note and does notice all his drawings.
Takagi convinces Mashiro to become a Manga artist for the story he is creating however, he got declined. In response to it, Takagi decided to involve the crush Mashiro, named Azuki to become a voice artist.
The story, later on, progresses with their marriage and a career to be a manga artist. The story is an average one where linearity can be seen with flat characters.
However, overall, it is considered to be a one-time watch and recommendable too.
27. Yu Yu Hakusho: Stage Drama (2020)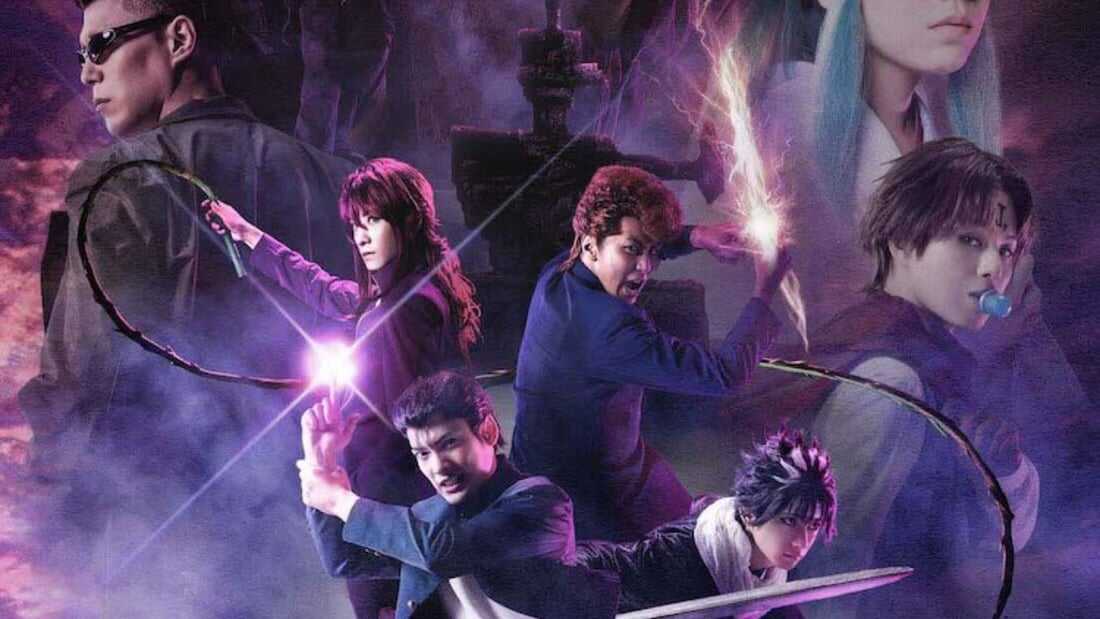 An action and adventure film released in 2020 called Yu Yu Hakusho: Stage Drama is one of the best in live-action.
It has gained a lot of popularity and great criticism in all aspects including story, designs, visuals, characters, and cinematography.
The story is quite a fantasy where a teenager got killed in a car accident. The story carries well as he got resurrected but as an investigator of the supernatural era. However, the plot becomes quite confusing.
26. Psychic Kusuo (2017)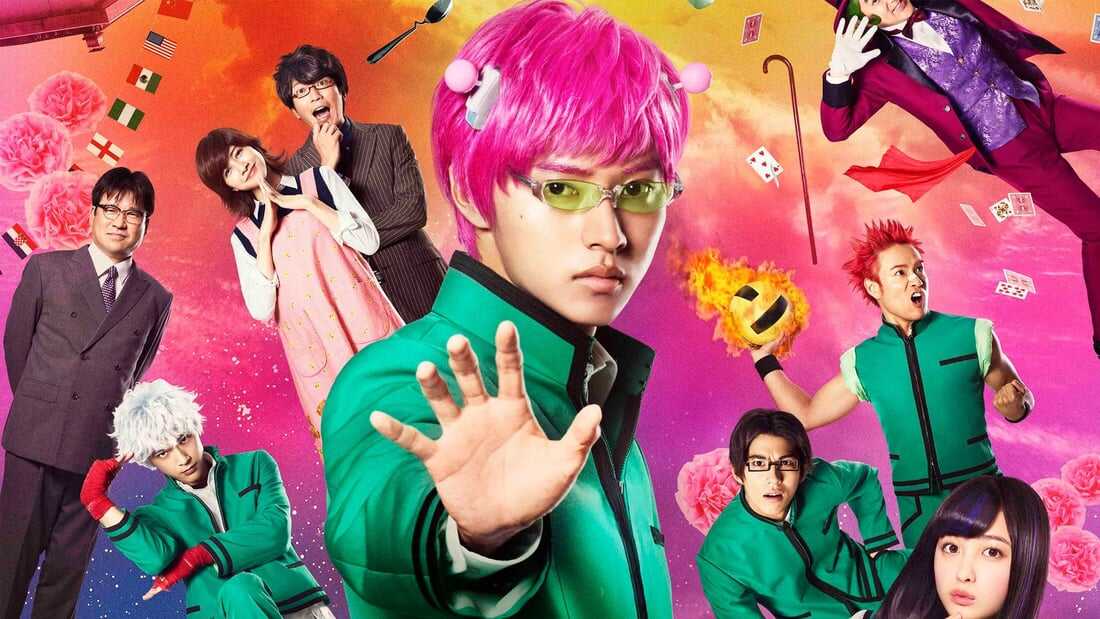 The story is of Saiki who hates any kind of attention and known for being a powerful psychic. Despite hating the attention, he generally gets around many characters of different personalities and that's the reason why he needs to find a way to get away from that situation or remove those characters from his life.
The story is somewhere similar to anime but also has its existence which comes with the emotions of characters as well as qualities of jokes.
It does have a great comic time like anime but sometimes feels flat with changes.
25. Gintama (2017)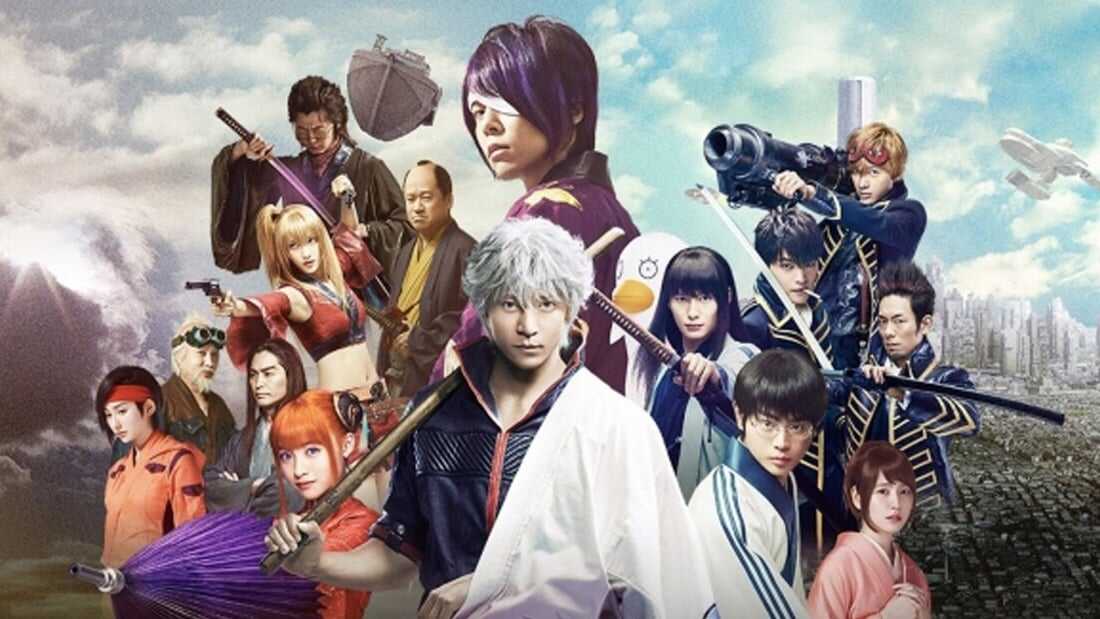 Yuichi Fukuda, the director, and writer of the movie decided to go with the same essence as the anime.
The movie starts with Yorozuya getting two jobs that are connected. The first is finding Katsuta and the second is finding a sword named Benizakura.
The protagonist of this story is Gintama portrayed by Shun Oguri. The movie has received an average review from its regional audience however it become successful internationally.
Apart from Ginyoki, other characters like Shimura, Kagura, and more are also prominent in the plotting and that's the reason why a constant development in their personality can be seen.
24. Fullmetal Alchemist (2017)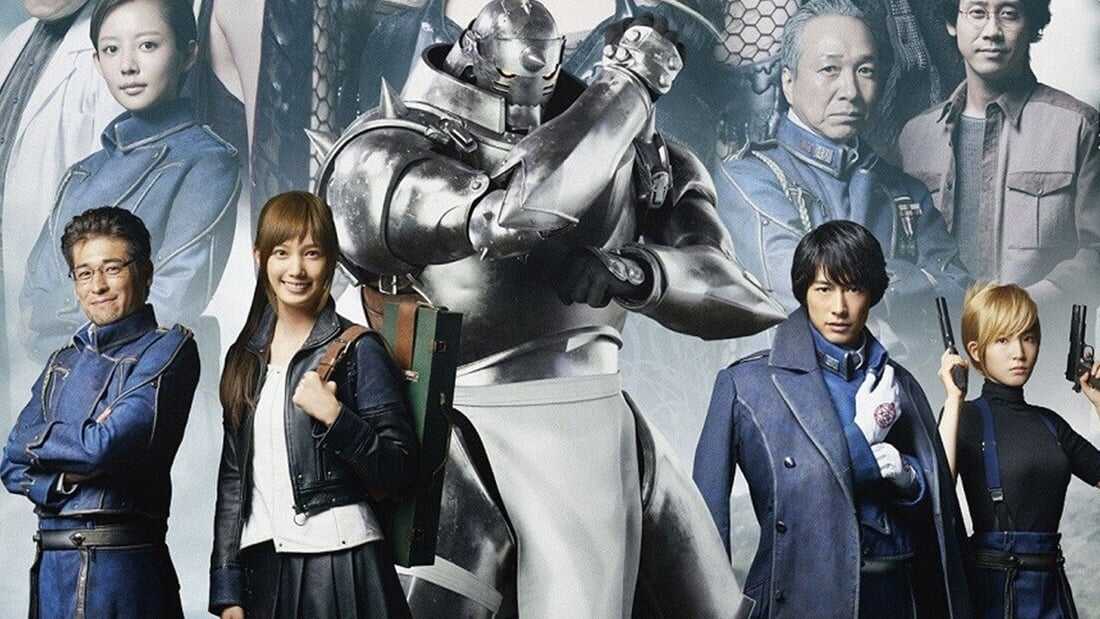 Falling under the theme of science, the movie also goes well with fantasy and action. It was directed by Fumihiko Sori who also contributed to the screenplay that fell under the running time of 135 minutes.
The story is set in the 20th century when alchemy was considered to be a reality and a respected thing.
It is related to two brothers named Alphonso and Edward who attempted human transmutation but met with some dangerous consequences.
Alphonso lost his body while Edward lost his left leg. To save his brother, Edward sacrificed his right arm, resulting in automail, thus becoming Fullmetal Alchemist while searching for philosopher stones.
23. Parasyte: Part 1 (2014)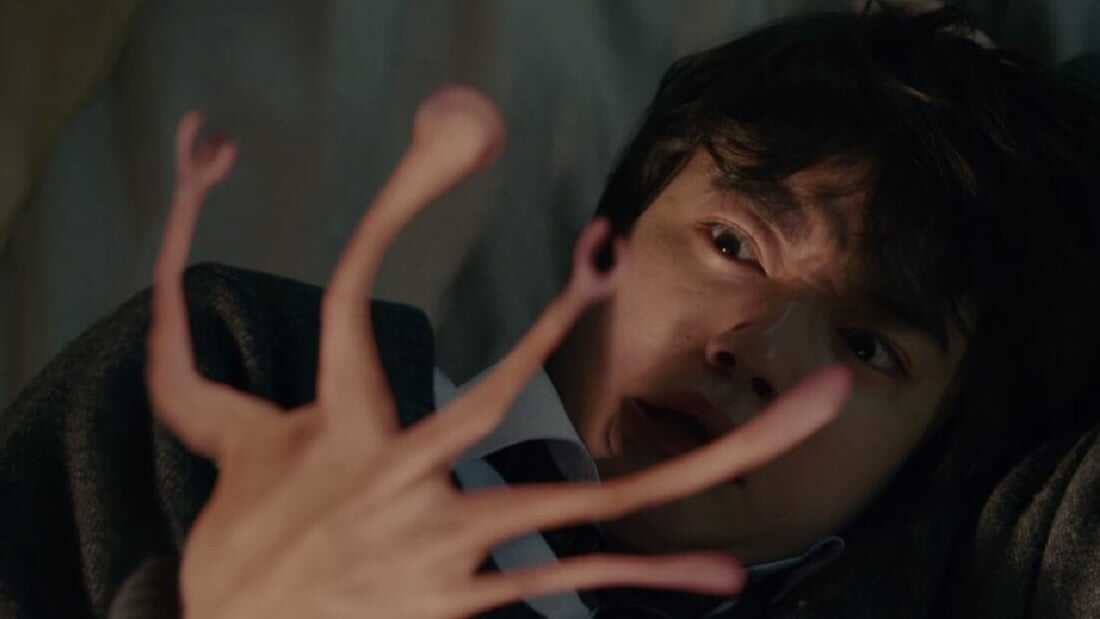 It is a Japanese action film that comes with horror and fantasy. It also carries a science theme that was released on 29 November 2014.
The story is related to the time in which humanity suffered the most deaths in the world because of parasites.
This massive death is said to be Mincemeat Murderers. The story then shifts from a general perspective to a specific one named Izumi, a high school student.
Izumi Shinichi has a parasite living in him that replaced his right hand but at the same time, it also leads to discovering the truth and solution to all the problems.
Coming to its comparison with anime then everything fits well whether it is related to carving the story in a certain way or the characters.
22. Ghost in the Shell (1995)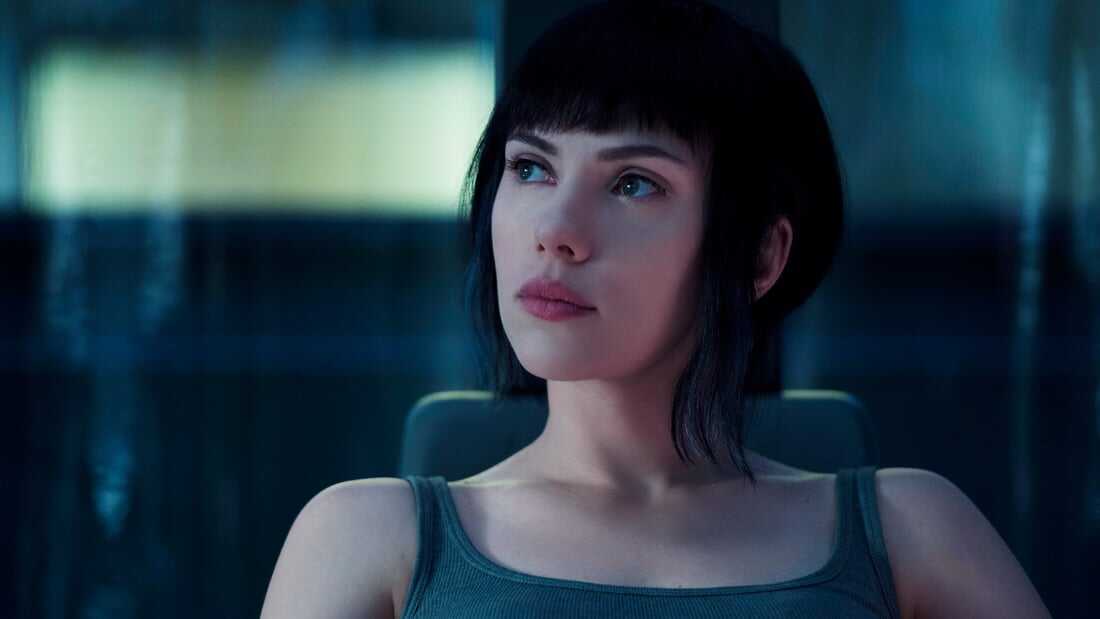 Ghost in the Shell is another amazing movie whose story got adapted from the anime of the same name.
It was released on 18 November 1995 for Japanese audiences and on 6 December 1995 for the United Kingdom.
The movie is considered to be "perhaps the best synthesis ever witnessed in anime" or "the best anime ever made".
It has a great atmospheric score which can be seen easily through the characters and many action scenes and visuals.
The story is related to the year 2029 when technology advanced greatly. Human brains are directly connected to the internet where an official named Motoko Kusanagi counter-terrorism and cybercrime.
21. Ranma ½ (2011)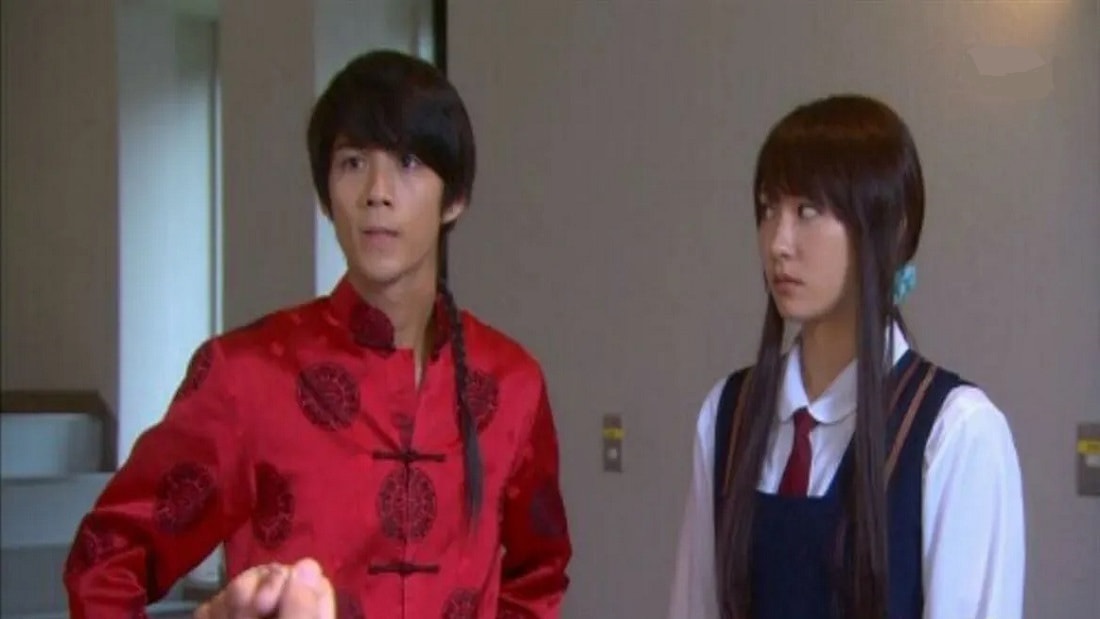 A comical romance named Ranma½ goes hand in hand with the story and graphs of anime. It is related to Ranma who has suffered a curse that turned him from a boy to a girl.
This transformation only occurs when some cold waters splashed over him. So just to remove his curse from his life, he starts a quest to secret hot springs but met with many mysterious enemies.
The movie was criticized for a lot of aspects that come with silly characters and a useless plot. It does not match that well with the anime, however, events lie in the same sequence.
20. Dragon Ball Evolution (2009)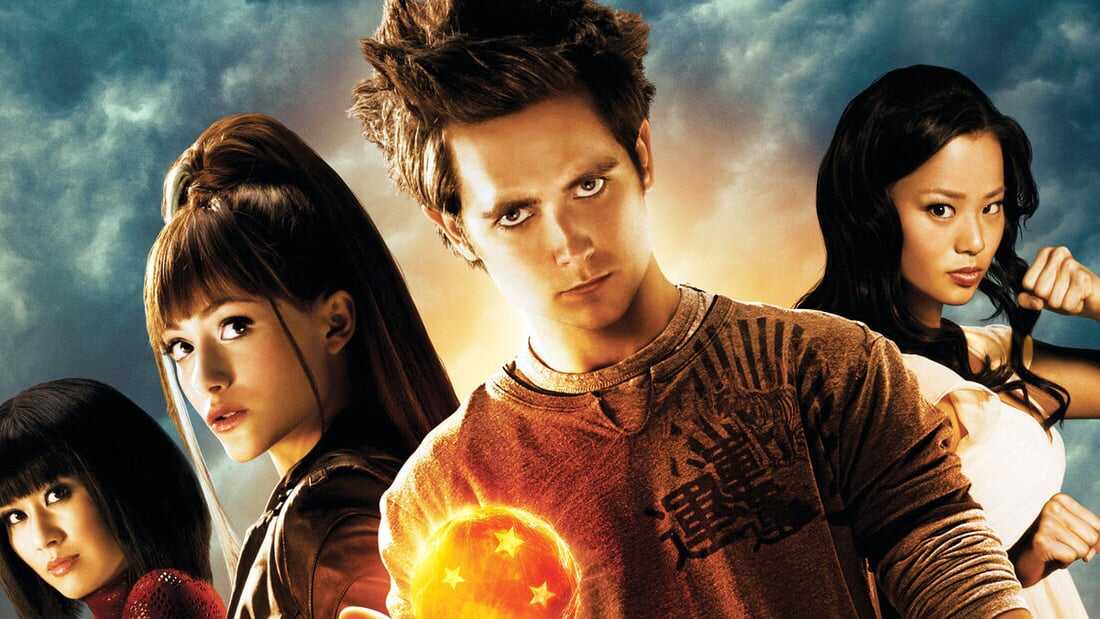 Dragon Ball Evolution as an anime is known in the whole world so, making it a live-action film was totally a risky thing.
And that's what happened when the movie received mixed reviews that became a mess at times. However, according to Variety: "the climactic clash between Piccolo and Goku offers a faithful CGI representation of the ethereal powers as drawn in the original manga."Son Goku is the protagonist, a young warrior who went on a quest.
He is against a king named Piccolo to collect 7 magical things that will give him ultimate power.
19. School-Live! (2019)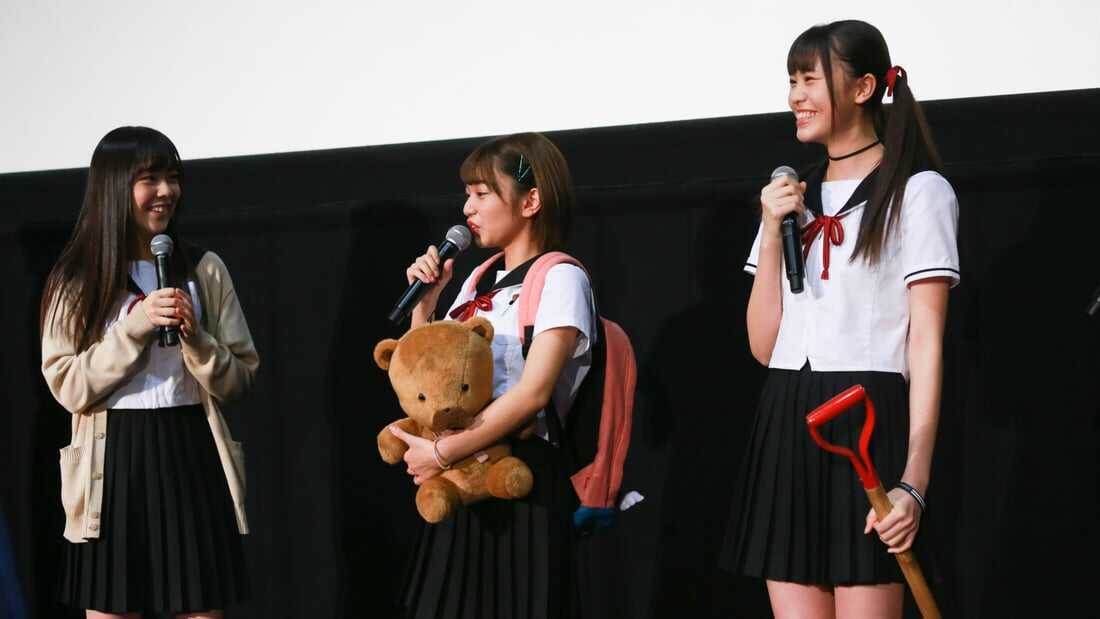 Issei Shibata's directorial or scripted film is about some high school students named Yuki, Miki, Kurumi, and Yuuri. They have many similarities which come with the same high school and have the same dormitory with the same school club.
While the girls were having fun, a great zombie outbreak occurred in the school population. Now these girls have to do their best to survive in the Zombie World.
The movie has got very many mixed reviews because of aggressively boring scenes and character development. Being an adaptation of a great anime became quite heavy for fans to go with the movie.
However, the authors of manga series as well as the makers of anime got appreciation.
18. Yattâman (2009)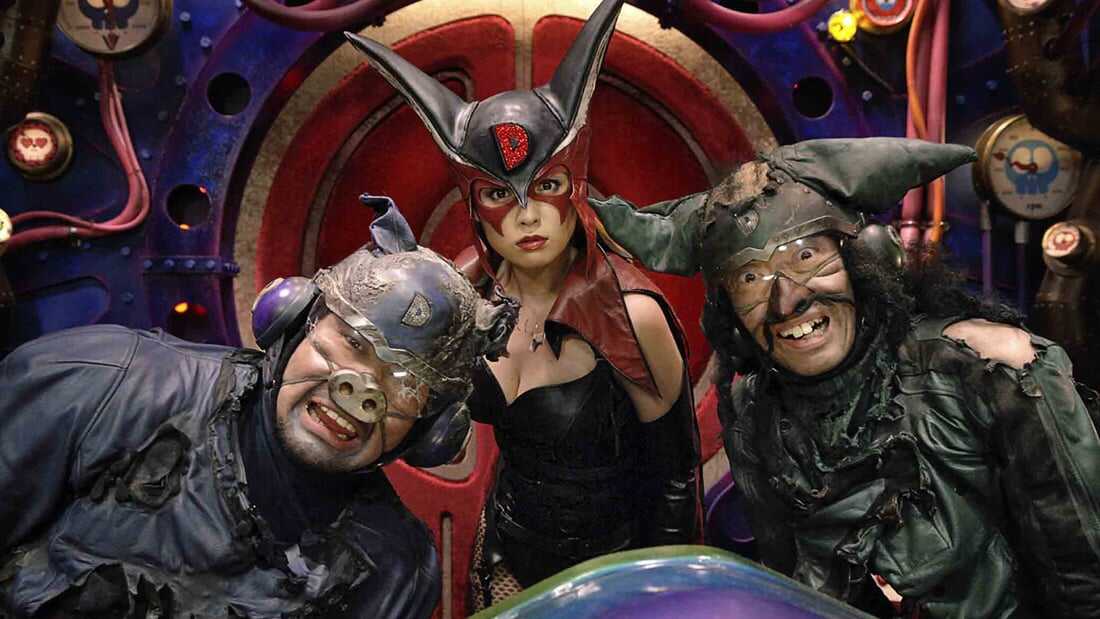 Yattâman is a Japanese action comedy movie that found its bases in the anime of the same name. The story is related to a shop owner named Gan and a cute assistant named Ai who battle against a gang called Doronbo, led by a pig nose muscleman called Tonzra.
The movie was a commercial success in Japan, however, it got mixed reviews from the audience. But when it comes to international fame then a lot of people like it.
The movie shares almost the same feelings as the anime which had 108 episodes that carried some science fiction and comedy.
The plot is also driven according to the anime which made it stand in the correct line of live-action movies.
17. Oldboy (2003)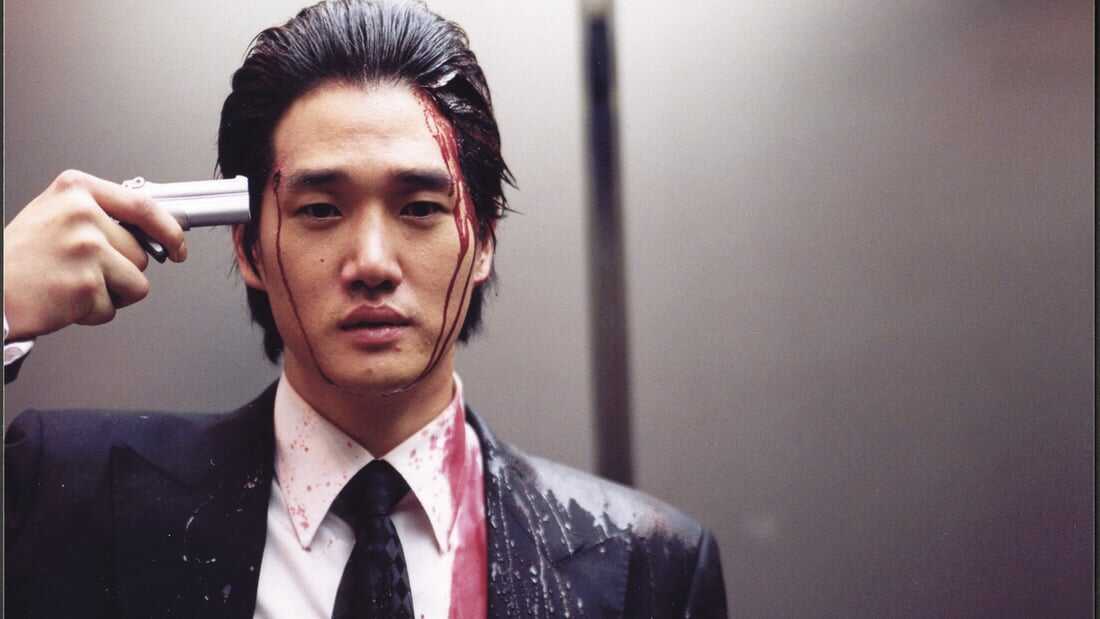 The story of Oldboy is related to Oh Dae-Su portrayed by Choi Minsik. He is in jail for 15 years which has a lot of similarities with a hotel room.
Without knowing the identity of the one who captured him or their motives for why he got captured, he finally got released but soon found himself surrounded by violence and conspiracy.
Dae-Su then set himself for revenge that somehow got entangled in a romance as he fell in love with a chef named Mi-do.
It got an 81% score from Rotten Tomatoes which itself shows that the movie is above average rating. Whether it is related to the theme of violence or revenge, everything fits well with the structure of anime.
16. The Promised Neverland (2020)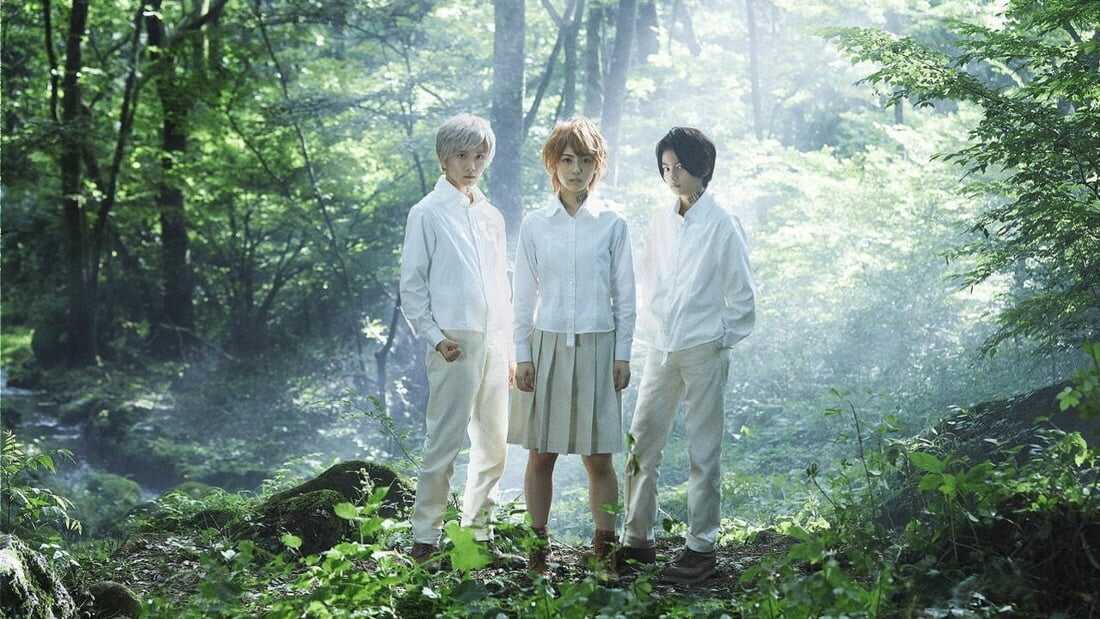 Emma is a friend of her siblings who were living in a special orphanage named Grace Field House. Freedom was restricted because of some rules and strictness present in the orphanage.
A woman named Mom has always taken care of them and they felt like their children. But things changed when Emma and her siblings discovered that they are kept in an orphanage for being the food of demons.
The story then carries their survival enthusiasm and the way they try to leave the orphanage. This adaptation is a twist in terms of the plot where directors (Yūichirō Hirakawa and Jun Shiozaki) had added a little creation from their side.
However, themes like hopelessness and emotions are dealt with exactly the same as were shown in the anime.
15. Devilman (2004)
It is a superhero film directed by Hiroyuki Nasu and written by Machiko Nasu. Although this movie considers one of the most disappointing films present in the section of live action, the movie fits well with every aspect of adapting its story.
The movie is related to a teenager named Akira who got all kinds of protection from his best friend named Asuka.
But things changed when the parents of Akira died in an accident and Makimura's family brought him into their home.
The story gains the main climax when the father of Asuka has opened a gate to hell which released all kinds of Demons who, later on, merged with humans.
14. Blade of the Immortal (2017)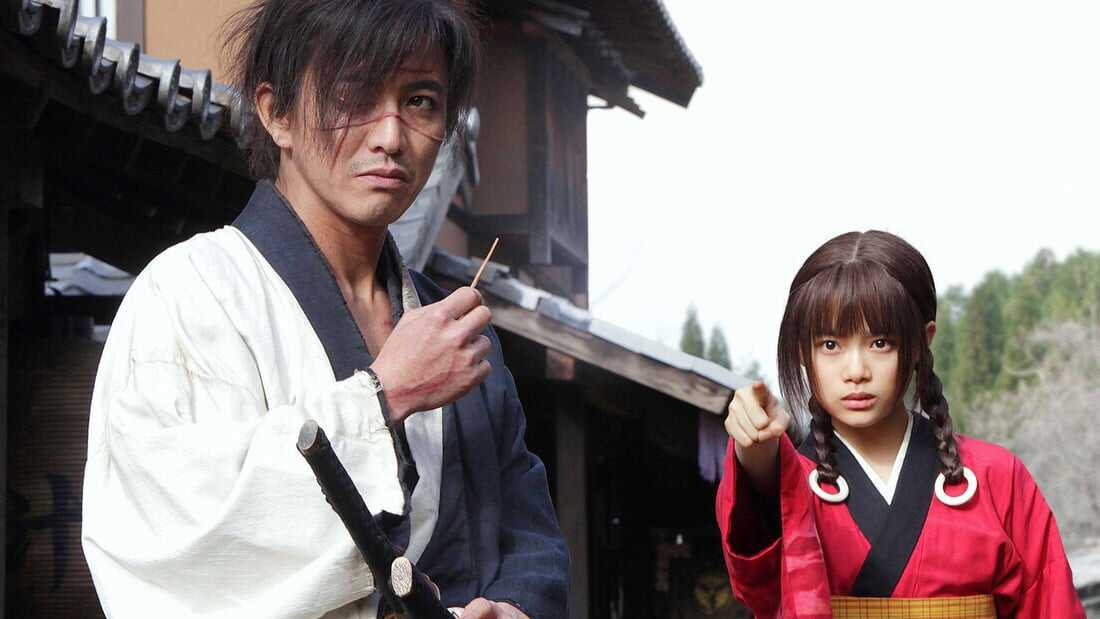 Based on a successful anime series of the same name, Blade of Immortal is a story of a samurai named Manji.
He is an immortal samurai who, later on, become the bodyguard of Rin, an orphan teenager. They together went on a journey to take revenge on those who have killed the parents of Rin Asano.
With this, the movie has got the theme of revenge that comes in a complex manner. The movie has got favourable reviews and is known for its choreography.
The movie set well with the story of the anime as well as its character, however, it got criticized by fans.
13. Fullmetal Alchemist: Final Transmutation (2022)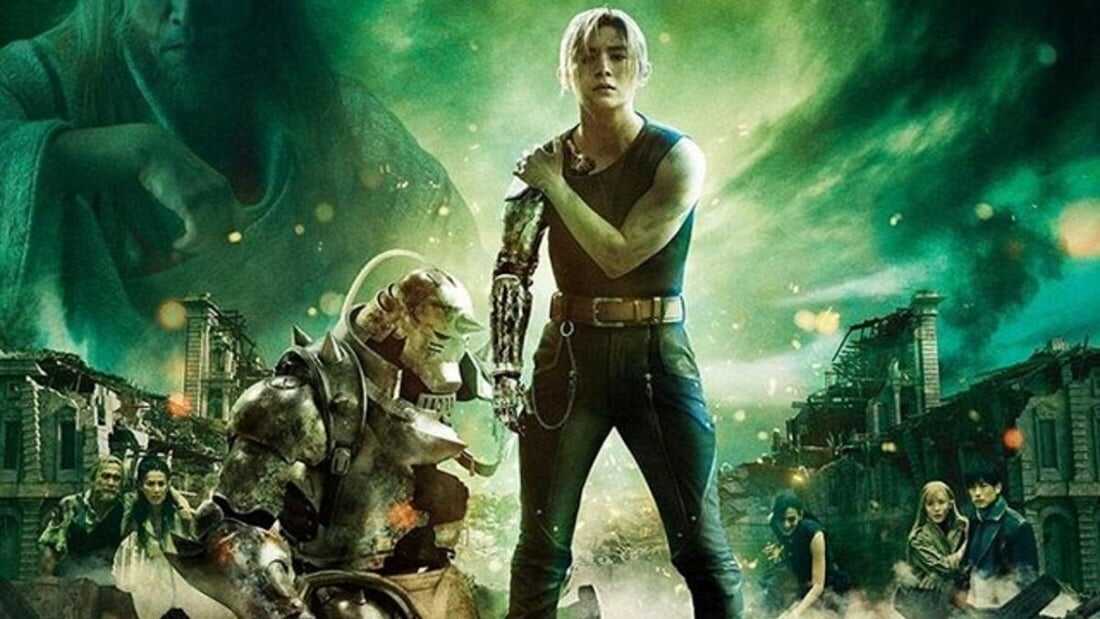 An action and adventure movie named Fullmetal Alchemist: Final Transmutation released on 24 June 2022. The movie is related to the brothers and their journey that comes with an epic finale.
They together face a lot of danger against unworldly threats. The theme of military and fantasy was well explored in the movie, just like in the anime.
However, the film got criticized for cheap special effects.
12. Ace Attorney (2012)
Getting released on 11 February 2012, the movie came under the running time of 134 minutes which went well with the soundtrack as well as its adaptation.
It is a legal comedy film that comes with a lot of drama, directed by Takashi Miike. The movie is about a series of court cases, one of which is related to the murder of Pheonix Wright's mentor.
Wright is shown to be an attorney who must find the truth behind the death of his mentor and also go through a case that happened 15 years ago.
The movie is said to be totally suitable for young teenagers as it has a mix of anime, cinema, and games, all three working together pretty well.
11. Death Note: Netflix Version (2017)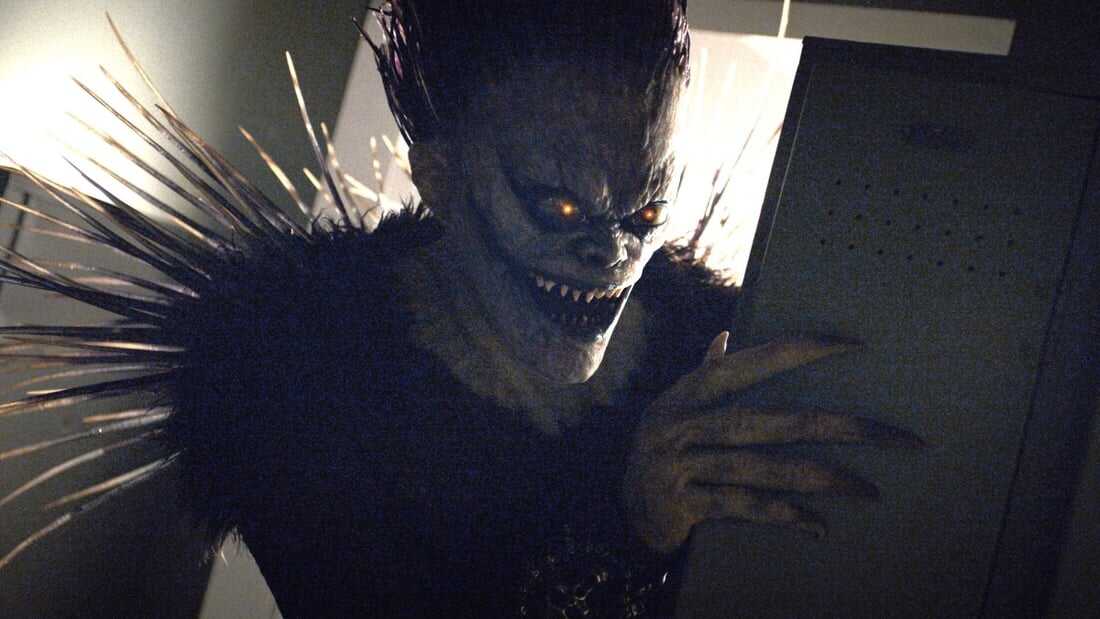 An American supernatural crime thriller known as Death Note is the story of an American high school student called Light Turner.
He has found a kind of mysterious notebook which has supernatural abilities, called Death Note. This Death Note can kill anyone whose name would be written on its pages.
And that's the reason why it was used by the detective named L to kill the criminals. The story becomes more interesting when Light Turner decided to find and clear the mystery of this detective named L.
Even after having good reviews, the movie is considered to be hollow at its core. The story and characters were not just enough to overcome the boring plot.
10. Attack on Titan (2015)
Eren Jaeger, a teenage boy, is a gifted human with special abilities. And that's the reason why he needs to use these abilities to fight with the military to defeat a Titan Race.
When mankind and humans were about on the edge of extinction because of man-eating monsters, then Eren decided to save human civilization.
With this story, the movie has carried the theme of fantasy and horror at a perfect level as was shown in the anime.
But the only thing that it likes is the illogical way to present the dramatic effect. It can be seen through the removal of those things that may the story very beautiful and powerful, like in anime.
9. Orange (2015)
The 2015 teenage fantasy film has a lot of drama present in it. It was released with 139 minutes of running time, was well crafted in every respect, and became top 10 highest-grossing Japanese films of 2016.
The story is related to a girl who has received a mysterious kind of advice from her future self.
As a result of these, she and her group of friends decided to learn to be better friends and made their presence in a better community.
The film appeared to be unrealistic, not because of its lack but because of its fantastic way of showing themes like loyalty, friendship, family, and love.
8. Rurouni Kenshin: The Final (2021)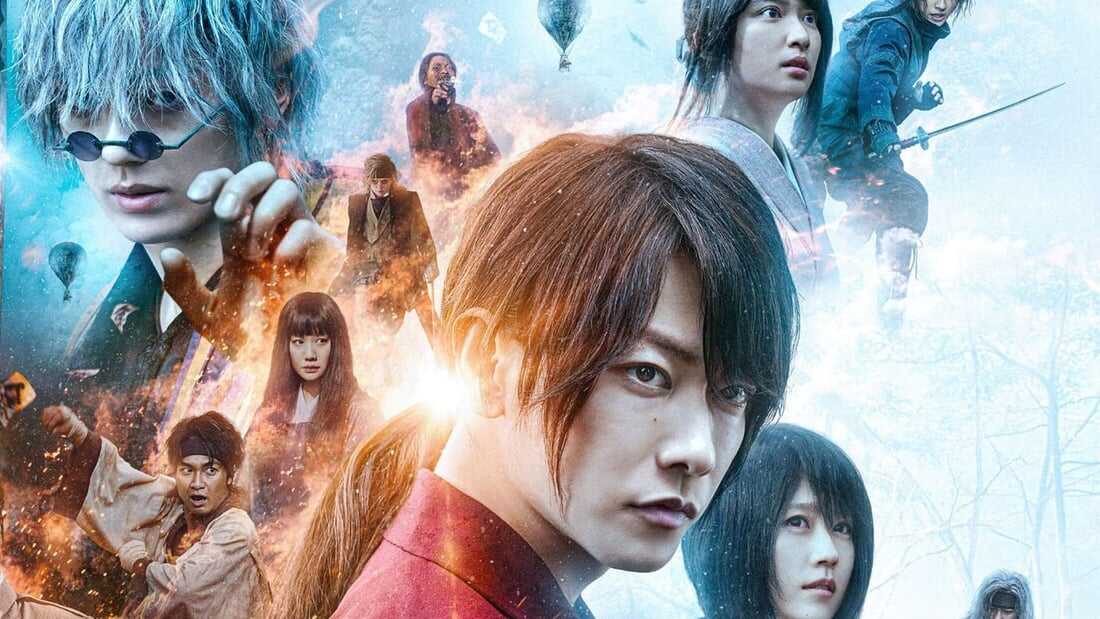 Getting released with Rurouni Kenshin: The Beginning, the movie is about a mafia leader named Yukishiro Enishi. He arranges a lot of terrorist attacks to torture Himura for his revenge.
The only reason behind his taking revenge on Himura is because he killed his sister Yukishiro Tomoe during the Bakumatsu period.
Because of this, a new kind of confrontation came between the two leading characters and their fellow friends and relatives.
The characters have brought great charisma to the movie with different personalities and actions. The narrative also sticks in the same way as it was in anime.
7. Gintama 2: Rules Are Made to be Broken (2018)
Carrying adventure and action in one frame, the second part of the Gintama movie has given every aspect of entertainment.
The story is related to the Yorozuya gang's return back in the force to protect their country. When the Police Force found themselves helpless against the arising threat, the Yorozuya gang became the only hope.
The movie has many merits and demerits among them are characters that were on the point but the story remained closed.
The adaptation from anime or manga series was also not up to the expectation and that's the reason why it has gotten mixed reviews from fans and critics.
6. Pokémon Detective Pikachu (2019)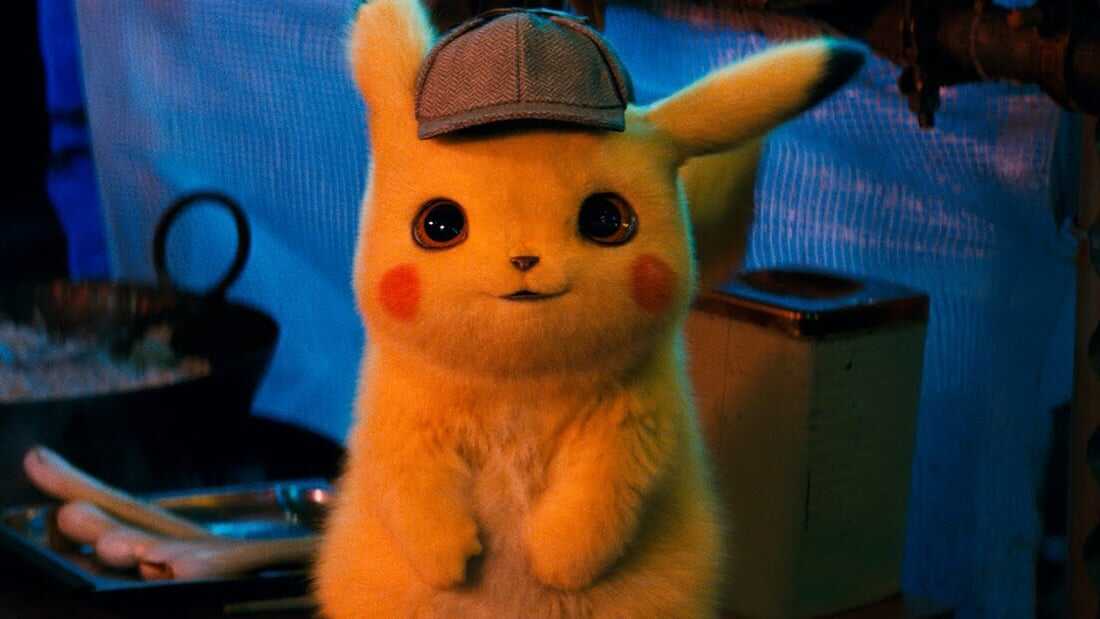 Detective Pikachu is a mysterious movie that was released on 3 May 2019 with a running time of 104 minutes.
Being the first live-action movie of the Pokèmon franchise, the movie tells the same story as anime. It is about a group of friends and all people who collect Pokèmon to go in battles.
When Harry Goodman goes missing, his son Tim tries to find him and understand what happened. He with Detective Pikachu joins together for this adventure.
The movie becomes enjoyable in every scene and entertaining from every aspect and that's the reason why it also exploits nostalgia.
5. Death Note: Japanese Version (2006)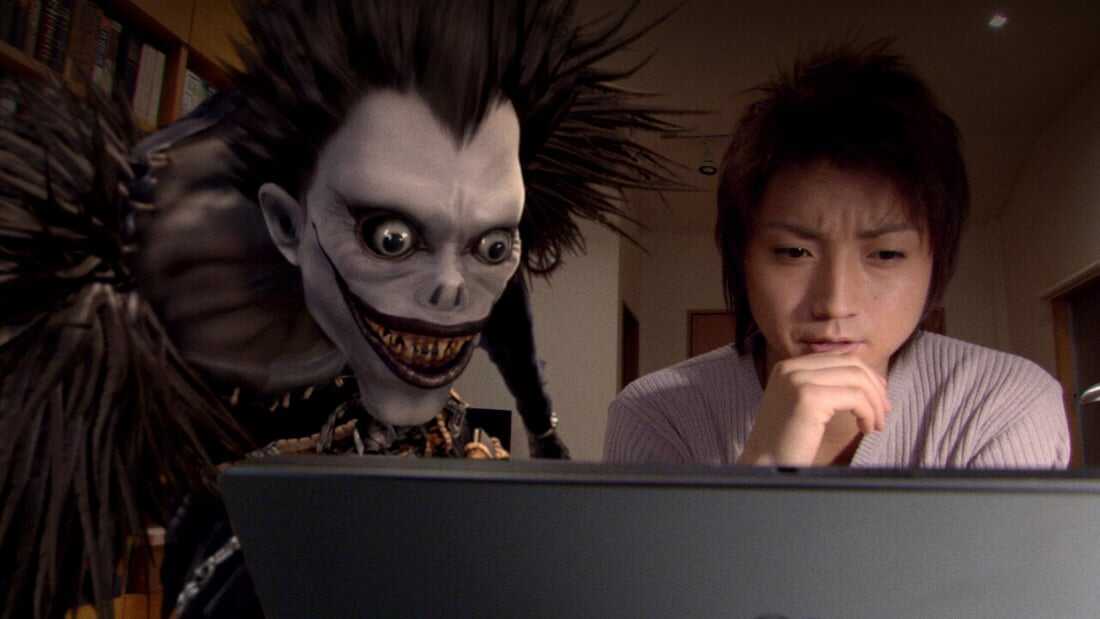 Getting released on 17 June 2006, the movie has a running time of 125 minutes with themes of supernatural and thriller.
The movie is about a student of Tokyo College who tries to change the world into a better place and make it a Utopian society.
To build a world without any crime, he decided to commit a massacre of criminals and those people who are considered to be morally unworthy of living.
And that's the reason why he comes up with her notebook that can kill those whose names are written on it.
The critical response to the movie was good but not that great, however, it was a major hit in Singapore.
4. Assassination Classroom (2015)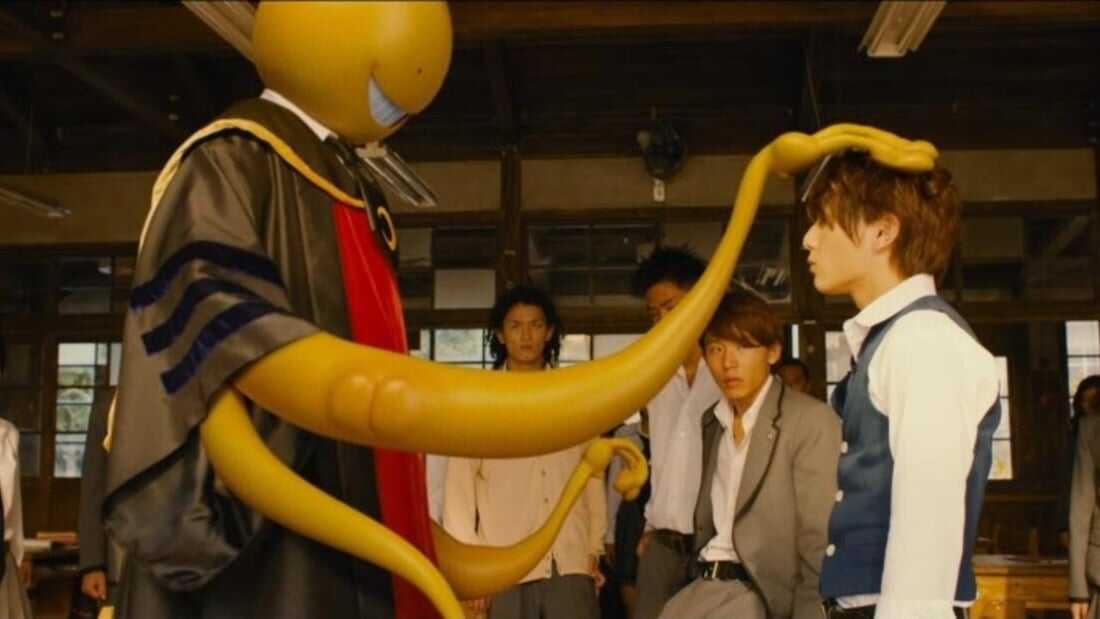 Eiichirō Hasumi's directorial science fiction comedy is also about action. The movie released on 21 March 2015 that got criticized for its ridiculous setup but it remains special in terms of storytelling.
The story is about the time when the moon became smaller because of an unknown force. This force is disturbing the peace of Earth and becomes a school teacher.
And that's the reason why his students are ready to kill him even though they loved their teacher. One can watch this movie anytime with a subscription to Netflix as this is a full-on entertainment movie for a one-time watch.
3. Alita: Battle Angel (2019)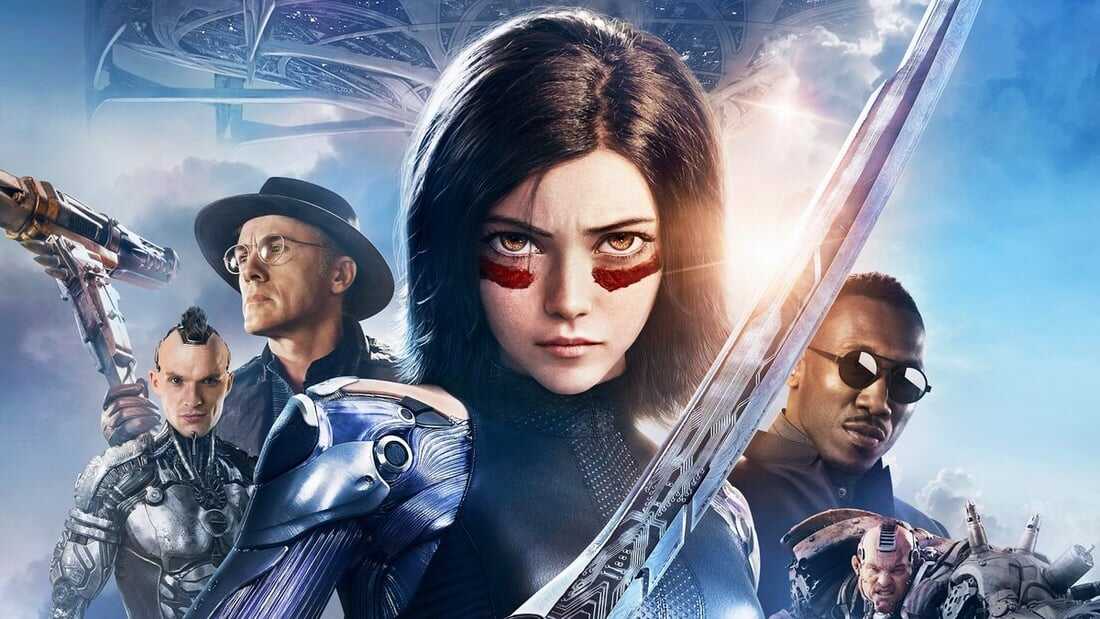 Alita: Battle Angel is again one of the best in terms of live-action movies. It is an American science fiction action movie that has the theme of CyberPunk which is based on the animated series of the same name.
The story is of Alita who is a cyborg and wakes up in a new body. As she wakes up in a new body, that's why she doesn't remember anything of her past which resulted in starting a quest to uncover her memory and destiny.
Apart from visual effects and characterization, the movie is well known for its design and a good story.
2. Nana (2005)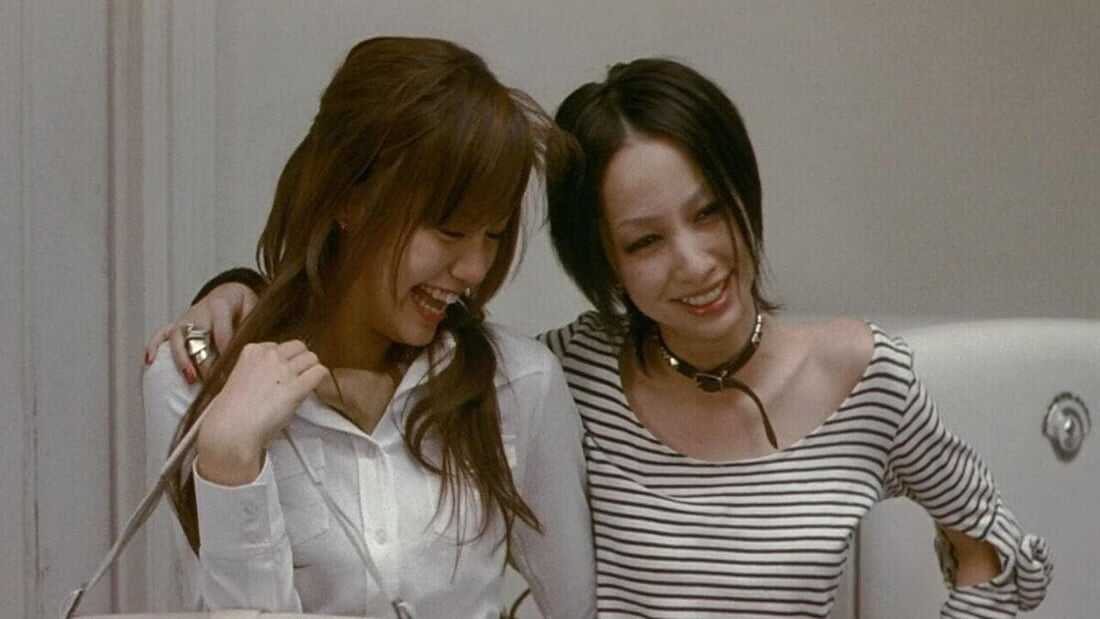 Directed by Kantarō Ōtani, the film has a great casting of Mika Nakashima and Aoi Miyazaki. The story is about the relationship between two women who have a common name called Nana.
Even after sharing a common name, they both live in a completely different world. Nana Osaki is an ambitious person while Nana Hachi is a simple girl who wants to live a new life with her boyfriend.
The story gains its peak when they both move to Tokyo for their dreams and meet each other, resulting in a great change in their life.
Apart from creating box office success, the movie has also got great critical success because of its story, adaptation, designs, soundtrack, and character.
1. Rurouni Kenshin: The Beginning (2021)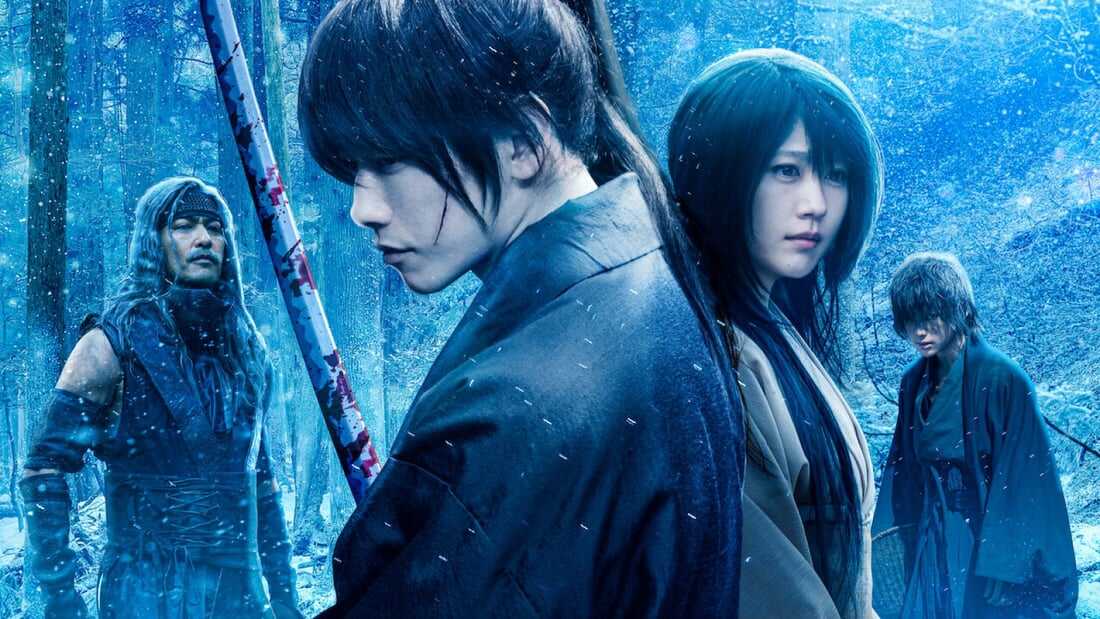 The one that deserves to be at the number one position is Rurouni Kenshin: The Beginning. It is the final instalment and the fifth in the franchise which tells the story of the relationship between Himura and a woman named Tomoe.
It is set in 1864 and related to a deadly assassin named Kenshin Himura who killed almost 100 men.
But things change when he meets a young woman named Tomoe and slowly forms an attraction towards her, leading to marriage.
It's a well-choreographed movie that comes with many criticisms and complex characters. But these things do not stop it from becoming one of the most loved live-action movies.