»
Top 50 Most Popular Leo Celebrities Of All Time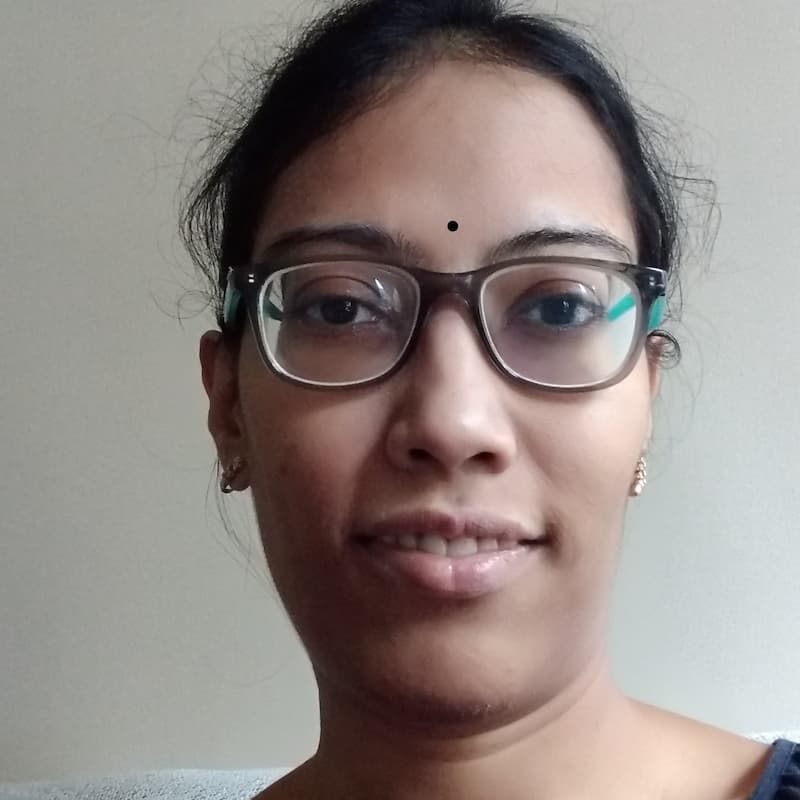 Aishwarya-Updated Jan 6, 2023
---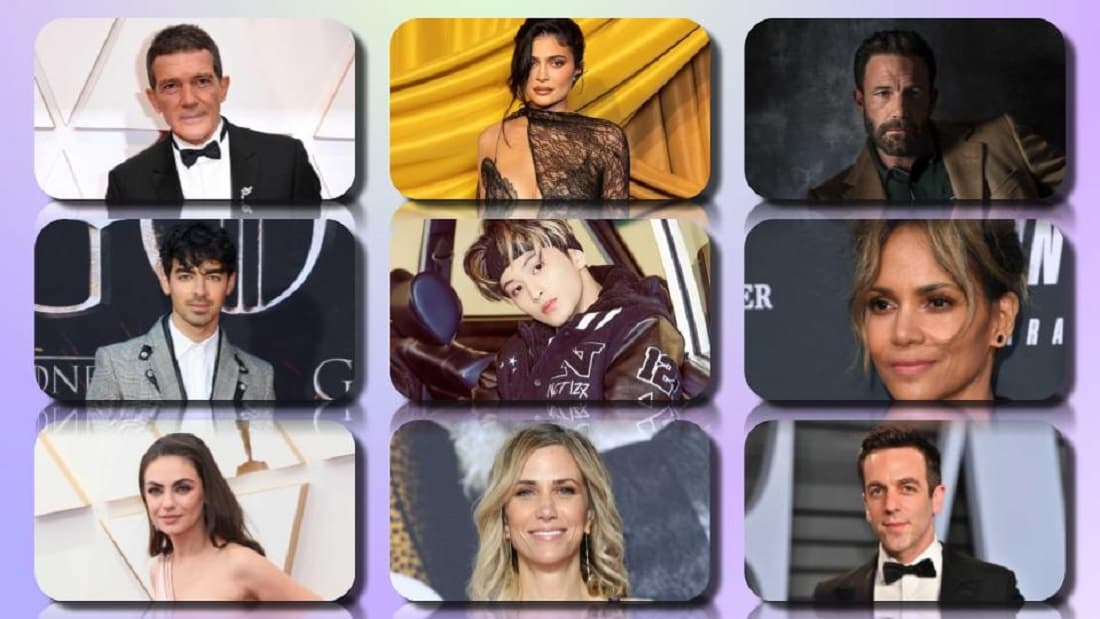 Leo is a star sign that was born to be in the spotlight. There is no dearth of celebrities from this star sign, as a Leo artist as comfortable with stardom as a fish in water.
Leos have an innate skill to draw attention to themselves and keep it on them. Hence it is difficult for a Leo to cruise under the radar.
If a celebrity is born between July 23 and August 22, they are a Leo native, and the sun is their ruling star.
To list a few qualities of Leo, they are generous, affable, the life of a party, natural-born leaders, loyal, protective, and luxury-loving people.
Leos will make sure that they and their group of friends bask in the glory. They are not all sunshine and rainbows, here are a few negative traits of Leos.
Chiefly among them is their ego, prone to jealousy, lack of self-awareness, etc. In their quest to be number one, they disregard their limitations.
Their gregarious and open personality prevents them from scheming and plotting. Be it through their positivity or their negative traits, Leo celebrities will never fail to entertain and give a good show.
They are showmen, born for the stage and the spotlight. Check out all the top Leo celebrities with this ENTOIN list.
50. Matt LeBlanc (July 25, 1967)
Matt LeBlanc is an actor known for his most famous role as Joey Tribbiani in Friends. His partly Italian looks were perfect for modeling and commercials.
So he quit his university by the start of the second semester and moved to New York to start modeling.
Due to his height, he was not signed in, but he started appearing in commercials. With his affable personality, his friend's manager booked him as an actor, and LeBlanc appeared in music videos for Jon Bon Jovi, Tom Petty, etc.
He also got recurring roles in TV series. However, his breakthrough came with Friends. Later, he starred in more TV comedies like Man With a Plan, Episodes, Joey, etc. His most famous quote is "How You Doin?"
49. Joe Jonas (August 15, 1989)
Joe Jonas is a member of the pop band, The Jonas Brothers. He is a singer, songwriter, and actor who began with The Jonas Brothers and later formed the band called DNCE.
He also released a solo album titled Fastlife. Joe Jonas is the middle child of the Jonas Brothers and had his first taste of performance in 2002, in Baz Luhrmann's Broadway production of La bohème.
The Jonas Brothers' first album was not very successful, but they moved to Hollywood Records and released their self-titled second album, which made them famous.
Later, their work on the Disney series CampRock, its sequel, and its spin-off show were all immensely popular with teenagers.
The band's success was at its peak when the group decided to take a hiatus and eventually split over creative differences.
48. Mark Lee (NCT) (August 2, 1999)
Mark Lee is a Canadian-born member of the K-Pop boy band NCT 127 and NCT Dream. He was born in Toronto and moved to Vancouver, Canada at a young age.
When SM Global auditions were conducted, he was selected and moved to Seoul. Mark Lee is a rapper, singer, and dancer who also writes songs.
Mark Lee is his English name, while his Korean name is Lee Min Hyung. Lee trained with SM entertainment for four years before he joined the band NCT.
He became a fixed member of the subunits NCT 127 and NCT Dream. Mark Lee also collaborated with many other SM artists like EXO's Xiumin, Seulgi from Red Velvet, Henry Lau, etc.
47. Kylie Jenner (August 10, 1997)
Kylie Kristen Jenner is an American socialite, businesswoman, and media personality. She is the second most followed user on Instagram, making her a powerful influencer.
Kylie Jenner founded Kylie Cosmetics, a beauty products company. She also appeared in the multiple reality shows of the Kardashian sisters.
She has been listed as the youngest self-made billionaire by Forbes magazine in 2019. This raised a controversy about the self-made tag, and Forbes soon released an article showing that Jenner had falsified tax documents to make her appear to be a billionaire.
Kylie Jenner also has been the center of lawsuits from Vlada Haggarty, Kylie Minogue, the Neon Lip Logo of Sara Pope, etc.
46. Tony Bennett (August 3, 1926)
Tony Bennett was born Anthony Dominick Benedetto, the son of Italian immigrant parents. His father instilled an appreciation for arts and music in Tony Bennett from a young age.
He would sing at local events and join the School of Industrial Art to learn singing and painting. Bennett had always set his eyes on a career as a singer while he enjoyed painting.
Initially, Tony Bennett's style of singing was an old-school pop genre with Big Band. Slowly, he refined his style to include Jazz and Swing as well.
He admitted to being influenced by Louis Armstrong, Bing Crosby, Jack Teagarden, etc. His musical achievements are legendary. Tony Bennett is also an accomplished painter.
Some of his paintings are on permanent display at the Butler Institute of American Art in Youngstown, Ohio.
45. Kate Beckinsale (July 26, 1973)
Kate Beckinsale is an English actress and model. She is the daughter of actors Richard Beckinsale and Judy Loe.
Beckinsale appeared in period dramas in the early days of her career. She starred in Much Ado About Nothing, Emma, Prince of Jutland, Cold Comfort Farm, etc.
In the 1990s, Beckinsale started working in Hollywood films like The Last Days of Disco, Brokedown Palace, Pearl Harbor, Serendipity, The Aviator, Click, etc.
However, her turn as the vampire Selene in the Underworld franchise brought her recognition. She soon went back to her period dramas with Love & Friendship. Her most recent films are The Widow and Guilty Party.
44. Kate Bush (July 30, 1958)
Kate Bush is an English singer, songwriter, and record producer. She was the first top-selling solo singer who topped the UK Singles Chart.
She went on to release 25 UK Top 40 singles and many more hit albums throughout her career. Kate Bush received a new fan boost in 2021 when her song, "Running Up That Hill" appeared in the TV series Stranger Things.
The song from 1983 was a hit once again and featured on many international music charts. Kate Bush was initiated into music and dance by her parents.
She developed a talent for writing songs at the age of 11. David Gilmour helped her make her demo tape which set her career rolling.
43. Ben Affleck (August 15, 1972)
Ben Affleck is an actor, director, screenwriter, and producer. He appeared in a string of small films and supporting roles in films like Dazed and Confused, Mallrats, Chasing Amy, Dogma, etc.
In 1997, Ben Affleck and Matt Damon co-wrote and starred in Good Will Hunting which earned them an Oscar.
It sent him into the big league. Following this, Affleck starred in many action films like Armageddon, Pearl Harbor, The Sum of All Fears, Changing Lanes, etc.
In 2007, Ben Affleck made his directorial debut with Gone Baby Gone, and with Argo, Affleck won his second Oscar Award. Currently, he is married to Jennifer Lopez.
42. Halle Berry (August 14, 1966)
Halle Berry is a former beauty queen, actress, and model. She came into the limelight when she won the Miss Ohio title in 1986 and became the first runner-up at the Miss USA pageant.
She represented the USA in Miss World to finish sixth. She worked as a model and appeared in supporting roles in TV series like Living Dolls.
Halle Berry got her to break with Spike Lee's Jungle Fever. After that, she starred in Boomerang, Bulworth, The Flintstones, etc.
With Introducing Dorothy Dandridge, Berry won a Golden Globe award and a Primetime Emmy. Two years later, with Monster's Ball, she won an Academy Award becoming the first woman of color and only black woman to win in this category.
41. Mila Kunis (August 14, 1983)
Milena Markovna "Mila" Kunis is a Ukraine-born American actress. She rose to fame with her role as Jackie Burkhart, an immature, spoiled, rich, stylish young girl in That 70's Show.
She is also famous as the voice of Meg Griffin from the animated TV series Family Guy. Kunis started her career at 15 years by hiding her true age during the auditions.
She is known for her comedy roles on TV and films like Forgetting Sarah Marshall, Friends with Benefits, Ted, Bad Moms, Breaking News in Yuba County, etc.
She also starred in dramatic roles in Black Swan, The Book of Eli, Max Payne, Oz the Great and Powerful, Luckiest Girl Alive, etc.
In 2022, Mila Kunis and her husband, Ashton Kutcher, created a GoFundMe page to raise $30 million to pay AirBnB and Flexport for housing Ukraine refugees. They personally donated $3 million.
40. Kristen Wiig (August 22, 1973)
Kristen Wiig is an actress, comedian, writer, and producer. She is known for her numerous comedy films that are witty and satirical.
In her initial years, she trained with the improvisational comedy troupe, The Groundlings. Later, she joined the cast of Saturday Night Live and appeared in a string of supporting roles in Unaccompanied Minors, Knocked Up, etc.
Kristen Wiig got her big break when she co-wrote and starred in Bridesmaid, which was nominated for her screenplay at the Academy Awards, BAFTAs, SAG awards, etc.
After this, Wiig was cast in the How to Train Your Dragon franchise and Despicable Me franchise with great success.
Her roles in The Spoils of Babylon, The Skeleton Twins, Wonder Woman 1984, etc., were highly praised.
39. B. J. Novak (July 31, 1979)
Benjamin Joseph Manaly Novak is the full name of B. J. Novak. He is a writer, actor, and director, who has been nominated for multiple Primetime Emmy Awards, Writers Guild Awards, SAG awards, etc.
Novak is the son of writer William Novak and Linda Manaly. He displayed an interest in writing from his high school days when he edited his school newspaper and co-wrote a play with John Krasinski.
After graduating from Harvard University with a major in English and Spanish literature, he began working as a stand-up comedian.
B. J. Novak has a special friendship with his The Office costar, Mindy Kaling. They had an on-again-off-again relationship since the show began. He is the godfather of Kaling's children.
38. Antonio Banderas (August 10, 1960)
Antonio Banderas is a Spanish actor who earned international acclaim for his movies in the USA and across Europe.
He gained prominence due to his long collaboration with Pedro Almodóvar. Later, he moved to Hollywood and starred in films like Philadelphia, Interview with the Vampire, Desperado, Assassins, Evita, etc.
He won critical acclaim for his roles in And Starring Pancho Villa as Himself, Genius, Pain and Glory, etc., for which he earned nominations at the Oscars, Primetime Emmy, etc.
He also starred in Stage plays and earned Tony nominations and Drama Desk Award. Despite all the English movies, Banderas claims he has trouble pronouncing a few English words like 'animals.' He had the word changed to 'beasts' while making The Mask of Zorro.
37. Whitney Houston (August 9, 1963)
Whitney Houston was an American singer, actor, and producer. She is known for her powerful voice, soulful rendition of songs, and improvisation skills during concerts.
She has been inducted into the Halls of fame of Grammy, Rhythm and Blues Music, and Rock and Roll.
Whitney Houston started singing gospel music in the choir under the training of her mother before she became a background singer for performers like Chaka Khan and Lou Rawls.
Houston also modeled and appeared on the cover of Seventeen magazine. At the age of 19, she signed with Arista Records and worked on her debut album.
From there began her success story in the music industry. She also tried her hand at acting in films like The Bodyguard, The Preacher's Wife, Waiting To Exhale, etc.
She also created the soundtrack for these films, which won several Grammys, Billboard music awards, etc.
36. Maya Rudolph (July 27, 1972)
Maya Khabira Rudolph is an actress, comedian, and singer. She is the daughter of music composer Richard Rudolph and singer Minnie Ripperton.
She developed an early interest in comedy and joined the improvisational comedy troupe The Groundlings. Later, she joined the cast of SNL to give many memorable comedy sketches.
Maya Rudolph has starred in supporting roles in acclaimed comedy films, including 50 First Dates, Idiocracy, Grown Ups, Bridesmaids, Inherent Vice, Sisters, CHiPs, Life of the Party, Wine Country, Maya & Marty, Big Mouth, etc.
As part of her SNL sketches, she portrayed Kamala Harris on many occasions and won awards for it. Even Kamala Harris exclaimed that she loved it.
35. Jason Statham (July 26, 1967)
Jason Statham is a British actor who started as a sportsman. He trained in kickboxing, karate, and martial arts from an early age and participated in competitions too.
He was also a national diving champion and participated in the Commonwealth Games as part of the English team.
He was offered modeling jobs when Guy Ritchie noticed him and cast him in his film Lock, Stock and two Smoking Barrels.
After that, he continued his acting career with films like the Transporter series, The Bank Job, The Italian Job, Spy, the Expendables series, Hobbs & Shaw, 13, Crank, The Mechanic, etc.
34. Mick Jagger (July 26, 1943)
Sir Michael Philip Jagger is a British singer and songwriter. He also acted and produced a few films through his production company Jagged Films.
Jagger and Keith Richards formed one of the most formidable songwriting partnerships ever. They released many super-hit albums and singles as part of the Rolling Stones and also in their solo careers.
Mick Jagger and Richards were school friends who reconnected over a shared love for R&B music. They would jam with friends of similar tastes, and this developed into the band Rolling Stones.
Initially, Jagger was studying finance and accounting at the London School of Economics, but his love for music overrode his interest in finance.
The Rolling Stones ended up being the biggest and most influential rock band.
33. Anna Paquin (July 24, 1982)
Anna Paquin is an actress born in Canada to a New Zealander mother. She moved back to New Zealand as a child, and while studying, she responded to a casting ad for The Piano.
Her role in the movie was an unexpected success, and she won an Oscar for her role. Paquin's family had not intended to pursue acting as a career and were reluctant to take up the roles that were being offered.
Despite rejecting many offers, Paquin starred in a few interesting projects like Jane Eyre, Amistad, A Walk on the Moon, Almost Famous, etc.
She won various accolades for her roles too. After studying for one year at Columbia University, she decided to pursue an acting career and quit college.
She starred in the X-Men franchise, The Irishman, Bury My Heart at Wounded Knee, The Courageous Heart of Irena Sendler, etc.
32. Hilary Swank (July 30, 1974)
Hilary Swank is an award-winning actress who won two Academy Awards for her stellar performances in the gripping dramas Boys Don't Cry and Million Dollar Baby.
Iron Jawed Angels, Freedom Writers, Fatale, etc. were also praised. She ventured into film production and made Amelia, Conviction, You're Not You, and What They Had.
As a child, Swank was multitalented; she was a state-level champion in swimming and gymnastics. She was also interested in drama and performed stage plays.
Recognizing her talent for acting, Swank's mother took her to Los Angeles and encouraged her to live her dream.
Hilary Swank has always called her mother her inspiration.
31. G-Dragon (August 18, 1988)
G-Dragon is a K-Pop artist from the popular boy band Big Bang. He is a rapper, singer, songwriter, and record producer.
G-Dragon was a singer in the group Little Roo'Ra from the age of six. He also trained with SM Entertainment between the ages of eight and thirteen.
Around this age, he was introduced to American rap music, and it sparked his interest. He trained extensively with other rap groups in Korea and created his style before Big Bang was formed.
After joining YG Entertainment, he called in his friend T. O. P. and Taeyang to form the band with other members.
G-Dragon created a very successful music career with the band, in his solo ventures as well as with collaborations with American musicians.
30. Vivica A. Fox (July 30, 1964)
Vivica A. Fox is an actress and producer who started her career as a host on the famous musical show Soul Train.
After a few guest roles, she was cast in Days of Our Lives in a recurring role, followed by Generations and Out All Night.
She got her big break with Independence Day opposite Will Smith. Vivica Fox starred mostly in TV series and films in supporting roles.
Some of her notable performances include Booty Call, Soul Food, Why Do Fools Fall in Love, Kingdom Come, Two Can Play That Game, Boat Trip, etc. Fox has also produced several TV movies and Direct-to-video films.
29. Edward Norton (August 18, 1969)
Edward Norton is often referred to as the finest actor of the generation. He has given outstanding performances in multiple movies and earned three Oscar nominations among other accolades.
His critically praised performances include Primal Fear, American History X, Fight Club, The Score, 25th Hour, The Illusionist, Moonrise Kingdom, Birdman, etc.
Edward Norton has built a reputation for himself for making unauthorized script changes and editing the final cuts. However, his performances have overshadowed all controversies.
He is also an environmental activist and social entrepreneur. In 2022, when Alexei Navalny was jailed in Russia, Norton became the first celebrity to endorse his Anti-Corruption Foundation.
28. Anna Kendrick (August 9, 1985)
Anna Kendrick is an actress and singer with a soprano voice. She is most famous for her role in the Pitch Perfect film series.
Yet, that is not her only claim to fame, as she is also the youngest artist to be nominated for the Triple Crown of acting.
She was nominated for an Oscar, a Primetime Emmy, and a Tony Award. Kendrick began work as a stage actress with Broadway shows before she transitioned to films and TV.
She is known for her comedy performances, although she has also excelled in dramas. Her notable roles were in Cake, Into The Woods, End Of Watch, Trolls, Noelle, A Simple Favor, etc.
In 2016, Anna Kendrick released her memoir titled, Scrappy Little Nobody.
27. Terry Crews (July 30, 1968)
Terry Alan Crews is a former football player, actor, and TV host. He garnered considerable praise during the MeToo movement when he came out and spoke about an incident of sexual assault that he faced.
In 2017, Time Magazine included him in a list of Time Person of The Year for speaking out. Terry Crews was interested in arts and music from a young age.
He attended the Interlochen Arts Academy and joined the University of Michigan with an art scholarship. However, in his freshman year, his football skills caught the eye of scouts.
He got a full football scholarship and later joined the NFL team. Crews played as a defensive end and a linebacker before hanging up his boots.
He quit the NFL to join Hollywood. He acted in films and TV series like Everybody Hates Chris, Brooklyn Nine-Nine, White Chicks, Idiocracy, Blended, the Expendables series, etc.
26. Greta Gerwig (August 4, 1983)
Greta Gerwig is an actress, writer, and director. She specializes in movies that lean heavily on dialogue and emotional display rather than plot.
Such movies are called Mumblecore movies, and Gerwig is a key figure in this genre. Greta Gerwig had a free childhood where she was encouraged to follow what she enjoyed.
She pursued college for a degree in musical theater but graduated with a degree in English and philosophy. She later wanted to get an MFA in playwriting but instead became an actor.
Her acting credits include Greenberg, Frances Ha, Mistress America, Damsels in Distress, Jackie, 20th Century Women, Isle of Dogs, etc.
She also co-wrote and co-directed a few films. However, her fame reached its peak in 2017 and 2019 when she co-wrote and directed Lady Bird and Little Women. Both movies earned Oscar nominations for her work.
25. Dylan & Cole Sprouse (August 4, 1992)
Dylan and Cole Sprouse are identical twins who gained international fame with their role in the Disney series Suite Life of Zack and Cody.
The twins were born in Italy to American parents and moved back to California before they were one year old.
In 1999, they got their break in the movie Big Daddy in the role of the son. After that, Dylan and Cole worked in films like I Saw Mommy Kissing Santa Claus, The Nightmare Room, Grace Under Fire, Apple Jack, Friends, etc.
With the Disney TV series, they started playing twins. They worked together till 2011-12 when they joined NYU's Gallatin School of Individualized Study.
Dylan graduated in video game design, while Cole graduated in geographical information systems in archeology. Currently, they are both back-acting in different genres.
24. Sebastian Stan (August 13, 1982)
Sebastian Stan is a Romanian-American actor famous for his role as Bucky Barnes/ Winter Soldier in the MCU films.
Stan was born in Romania but moved to Vienna, Austria to escape the Romanian Revolution. Four years later, he and his mother moved to the US and settled in New York.
Sebastian Stan got a taste of acting when he was in high school and enjoyed it. He joined Rutgers University to study acting, and in his final year, he was sent to Shakespeare Globe Theatre in London.
After graduation, Sebastian Stan worked in several TV series in guest roles, getting his first recurring role in Gossip Girls.
He followed it up with Kings, Once Upon a Time, Political Animals, etc. When Sebastian Stan was cast as Bucky Barnes in Captain America: The First Avenger, he had not signed his nine-picture contract.
In 2014, with Captain America: The Winter Soldier, he got his contract. His other acclaimed works are I, Tonya, Pam & Tommy, Logan Lucky, Fresh, etc.
23. Lisa Kudrow (July 30, 1963)
Lisa Kudrow is a renowned actress and comedian. She was interested in acting from a young age, but she took up a degree in biology to research headaches with her father in his clinic.
After working there for a while, her family friend encouraged her to pursue acting. Kudrow joined The Groundlings troupe to learn improv.
Lisa Kudrow got her break with the sitcom Friends, and she followed this up with more comedy roles in Romy and Michele's High School Reunion, The Opposite of Sex, The Comeback, Analyze This, Analyze That, Dr. Dolittle 2, Bandslam, Booksmaart, etc.
On the show, Friends, the writers had to create the pregnancy storyline to accommodate Kudrow's pregnancy. She said that she suffered from Dismorphophobia during the show's span.
22. Angela Bassett (August 16, 1958)
Angela Bassett is an esteemed actress who graduated from Yale Drama School with an MFA. She has been nominated for several awards, including Golden Globe awards, Primetime Emmy awards, an Academy Award, a SAG award, etc.
Bassett began her journey with theater and performed in plays like Ma Rainey's Black Bottom, Black Girl, Come and Gone, etc.
However, the roles that won her acclaim and fame were in What's Love Got to Do with It, Malcolm X, Panther, Notorious, Green Lantern, Betty & Coretta, The Rosa Parks Story, American Horror Story: Coven, etc.
Angela Bassett portrayed the comic book queen Ramonda in MCU's Black Panther film series. The second installment of Black Panther was released in the US on the 11th of November to great success.
21. Jason Momoa (August 1, 1979)
Joseph Jason Namakaeha Momoa is an American actor born in Hawaii. He has often acknowledged his Hawaiian roots, with a tattoo sleeve on their ancestral deity, and also gave his kids Hawaiian names.
Momoa debuted in Baywatch: Hawaii at the age of 19. He went on to act in similar action-packed roles in Stargate Atlantis, Conan The Barbarian, Game of Thrones, See, Frontier, Aquaman, Dune, etc.
Jason Momoa is a heavy metal fan, and in his spare time, he has learned to play instruments like guitar, ukulele, bass guitar, and mandolin.
20. Jennifer Lopez (July 24, 1969)
Jennifer Lopez is a singer, dancer, and actress, making her a triple threat in the entertainment industry. She loved performing for her family from a young age and trained in different types of dance like jazz, flamenco, salsa, ballet, etc.
After graduating from high school, she worked odd jobs as a secretary, teaching dance, etc. She quit college to pursue dance, and this angered her parents.
Her first dancing assignment was the musical revue show Golden Musicals of Broadway. She got her to break with In Living Color, following which she launched her music career and appeared in many more film roles.
Lopez continues to act in films and TV series, including her recent critically acclaimed roles in Shades of Blue, Hustlers, etc.
She also appeared as a judge in the World of Dance.
19. Dustin Hoffman (August 8, 1937)
Dustin Hoffman is a celebrated actor who won two Oscars, five Golden Globes, four BAFTAs, and many more awards.
His acting credits include great films like The Graduate, Midnight Cowboy, Little Big Man, Papillon, All the President's Men, and Kramer vs. Kramer, Rain Man, Kung Fu Panda film series, Stranger than Fiction, Quartet, etc.
While his success story is impressive, his years of struggle are also impressive. Initially, Hoffman wanted to study medicine but shifted to acting while in college. Hoffman quit university to join Pasadena Playhouse to learn acting.
He started work on theater plays and even directed many off-broadway plays. He received sharp criticism for his small stature and unimpressive looks. Yet, he proved all his critics wrong with his successful career.
18. Steve Carell (August 16, 1962)
Steve Carell is an actor and comedian who also co-created sitcoms. He was a history buff and graduated with a degree in History from Denison University.
While at the university, he participated in plays and joined the improvisational comedy troupe. This laid the foundation for his love for acting.
After doing odd jobs and TV commercials, Carell joined The Daily Show with Jon Stewart from 1999 till 2005.
He also appeared in comedy films like Get Smart, Anchorman: The Legend of Ron Burgundy, The 40-Year-Old Virgin, Evan Almighty, Date Night, the Despicable Me franchise, etc.
Steve Carell started working in dramatic roles in 2010 and starred in films like Foxcatcher, Vice, Beautiful Boy, etc.
17. Laurence Fishburne (July 30, 1961)
Laurence John Fishburne III is an actor of high regard. He won three Primetime Emmy awards and a Tony Award, along with multiple nominations for Golden Globes, SAG awards, and an Academy Award.
He is instantly recognizable as Morpheus from The Matrix trilogy. Fishburne has performed in award-winning theater plays from the early days of his career.
His plays include Two Trains Running, The Lion in Winter, Fences, Thurgood, etc. Among his on-screen roles, the most memorable have been in Boyz n the Hood, Apocalypse Now, the John Wick film series, What's Love Got to Do With It, The Color Purple, etc.
When Laurence Fishburne auditioned for the role in Apocalypse Now, he was only fourteen. He lied about his age and took the part.
However, filming took so long that he was 17, by the time the film was released.
16. Steve Martin (August 14, 1945)
Steve Martin is an American stand-up comic, writer, actor, and musician. He has won high praise for his work and also has several awards, including Tony Awards, Grammy Awards, Mark Twain Prize for American Humor, Kennedy Center Honors, etc.
The Guardian listed Steve Martin among the greatest actors who never received an Academy Award nomination. Steve Martin began his career with stand-up comedy, and his style was offbeat and absurdist comedy.
Comedy Central ranked him sixth among the 100 greatest stand-up comics. He performed several shows with his close friend Martin Short in 2015.
The unforgettable roles of Steve Martin include The Man with Two Brains, All of Me, Three Amigos, Planes, Trains and Automobiles, Dirty Rotten Scoundrels, L. A. Story, Bowfinger, etc.
15. Shawn Mendes (August 8, 1998)
Shawn Mendes is a Canadian singer and songwriter. He came to public notice when he started posting song covers on the social media app Vine.
The management at Island Records A&R recognized his talent and signed him up. Shawn Mendes released his debut album Handwritten, which debuted at number on the Billboard 200 chart.
Similarly, his next three albums also debuted at number 1 on the Billboard 200 chart making him the only artist to achieve this feat.
Despite all his talent and fame, Shawn Mendes has not been immune to anxiety, and he acknowledged this in his third album.
He underwent therapy for it. Mendes was the subject of speculation about his personal life, but he continues to make great music.
14. Arnold Schwarzenegger (July 30, 1947)
Arnold Schwarzenegger is a celebrity who has reached the peak of every field he has stepped into. He is an actor, film producer, former bodybuilder, former governor, and author.
Schwarzenegger was born in Austria and started training as a bodybuilder at 15 years of age. By twenty, he won the title of Mr. Universe and won the Mr. Olympia title seven times. After that, he moved on to acting and came to Hollywood.
He got his big break with the film Conan the Barbarian, which set him as an action hero. His numerous action roles include The Terminator franchise, Predator, Running Man, Red Heat, True Lies, Total Recall, etc.
He also authored books on bodybuilding and fitness. Next, he turned to politics and joined the Republican party. In 2003, in a special recall election, Schwarzenegger became the Governor of California.
13. Gillian Anderson (August 9, 1968)
Gillian Anderson is an American actress who grew up in the UK till her teenage years. When she returned to the US for high school, she faced a lot of bullying.
She turned to acting and drama to overcome this problem and got more involved in theater. Anderson rose to fame for the first time with her role as Special Agent Dana Scully in X-Files.
She went back to work in London in the BBC show The Fall, The House of Mirth, and the Netflix dramas Sex Education, and The Crown.
She also acted in films like The Mighty Celt, The Last King of Scotland, Shadow Dancer, Viceroy's House, etc.
Gillian Anderson is an art aficionado and spent her first paycheck buying artwork by David Blackburn, Diane Arbus, Helen Levitt, Cindy Sherman, Alexis Rockman, etc.
12. Chris Hemsworth (August 11, 1983)
Chris Hemsworth is an actor from Australia who took the world by storm as Thor in the MCU films.
He has built a charisma, charm, and persona for himself whereby even if his film fails at the box office, his performance is always praised or appreciated.
His magnetic presence makes it hard to ignore him when he is on-screen, and Hemsworth uses this to his advantage.
He started acting in soap operas in Australia, but they did not add value to his value in Hollywood.
Yet, he delivered stand-out performances in films like Cabin in the Woods, Star Trek, Rush, Snow White and The Huntsman, etc., which made him memorable.
His role as Thor in the MCU franchise made him a teen heartthrob, earning the moniker of the World's Sexiest Man Alive.
After the Thor films, Hemsworth earned success with his role in Extraction, Men in Black: International, Spiderhead, etc.
11. Daniel Radcliffe (July 23, 1989)
Daniel Radcliffe is famous for his portrayal of Harry Potter in the Harry Potter franchise. The books were based on children's fantasy novels about witches and wizards.
Radcliffe was ten years old when he debuted on-screen, but his break came in 2001 with the first film, Harry Potter and the Philosopher's Stone.
Apart from reprising the same role in all seven films in the franchise, Daniel Radcliffe starred in many independent films and stage plays.
His prominent film roles include What If?, The Woman in Black, Kill Your Darlings, Victor Frankenstein, Now You See Me 2, Imperium, The Lost City, Weird: The Al Yankovic Story, etc.
Radcliffe has a fondness for rap music and has discussed his habit of learning all the lyrics of complicated rap songs.
While on an episode of The Tonight Show with Jimmy Fallon, Radcliffe rapped the 1999 Blackalicious song "Alphabet Aerobics."
10. Madonna (August 16, 1958)
Madonna Louise Ciccone gained fame mononymously as Madonna, Calling her a popstar, singer, songwriter, and actress is a gross understatement.
She is considered to be someone who brought about a social revolution with her music, style, and work. There is a sociology subject called Madonna Studies that delves into the impact that she had on youth and culture.
Madonna graduated from high school and trained in dance with an art scholarship. After training with many reputed dance teachers, she joined the backup dance troupe and toured with them.
She also worked as the drummer, guitarist, and vocalist for a rock band called Breakfast Club. In 1983, she finally released her debut self-titled solo album.
After her debut album became a hit, she released many more albums that were highly successful, and through these albums, she has constantly reinvented herself and her music.
9. Amy Adams (August 20, 1974)
Amy Adams is a talented actress who has won several accolades, including nominations for six Academy Awards, seven BAFTA Film Awards, two Primetime Emmy Awards, etc.
She had a slow start to her career, despite positive reviews for her performances. She started work in dinner theater in 1994 and got her debut role in 1999 in a short guest appearance.
Despite her role in Steven Spielberg's Catch Me If You Can, She was unemployed for a year. In 2005, her role in Junebug earned her her first Oscar nomination and opened the door for more roles to flow in.
She starred in films like Enchanted, Doubt, The Fighter, The Master, American Hustle, the DCEU franchise, Arrival, Sharp Objects, Vice, etc.
Speaking of her personal life, Amy Adams said she enjoys the everyday work of taking her kid to the park, doing household work, and being low-key.
However, her husband is the primary caregiver in the house due to Adams' busy schedule.
8. Jennifer Lawrence (August 15, 1990)
Jennifer Lawrence is a talented actress who won an Oscar at the age of 22, making her the second youngest Oscar winner in that category.
Apart from this win, she also won multiple Golden Globes, MTV Movie Awards, and a BAFTA apart from several nominations.
As a child, Lawrence was a hyperactive child prone to anxiety. She had many insecurities about herself, and she felt that she found peace only when performing on stage.
This inspired her to take up acting as a career choice, at the cost of quitting her school. Although her mother wanted Jennifer Lawrence to take up modeling, she stuck to her guns and chose acting.
After her breakthrough performance in Winter's Bone, Lawrence's performance has consistently been praised. Her critically acclaimed roles were in The Hunger Games film series, Silver Linings Playbook, American Hustle, Joy, Don't Look Up, Mother!, etc.
7. Sandra Bullock (July 26, 1964)
Sandra Bullock is another acclaimed actress, producer, and Oscar winner. Initially, she was noticed for her roles in comedies and romantic comedies like While You Were Sleeping, Two Weeks Notice, The Proposal, The Heat, Ocean's 8, Miss Congeniality, The Lost City, etc.
Yet, through the years, Bullock has also delivered many dramatic roles in Speed, Hope Floats, Crash, The Unforgivable, Bird Box, The Blind Side, Gravity, etc.
She also won an Oscar for The Blind Side and was nominated for Gravity. Sandra Bullock is an astute businesswoman.
She opened her production company early in her career and made many hit films through it. She also opened Walton's Fancy and Staple, which is a bakery, upscale restaurant, floral shop, and event planner.
6. Dua Lipa (August 22, 1995)
Dua Lipa is a British singer, songwriter, and model. She is the daughter of Kosovo Albanian parents and inherited her musical genes from her father, who was the lead singer and guitarist of a Kosovan band.
Her name Dua means Love in Albanian. She grew up singing songs by The Police, Sting, David Bowie, Bob Dylan, etc.
However, after joining the school, she was told that she could not sing, prompting her to take vocal lessons at Sylvia Young Theatre School.
Dua Lipa began her career as a model but did not give up singing lessons. She worked as a waitress while modeling and writing songs.
When she was offered a record deal by Warner Bros. Records, she took it up. Both her albums, Dua Lipa and Future Nostalgia, are chart-toppers.
5. Helen Mirren (July 26, 1945)
Dame Helen Mirren is a septuagenarian actress who is the only performer to achieve the Triple Crown of Acting in both the US and the UK industries.
Helen Mirren won the Academy Award, Primetime Emmy Award, and Tony Award in the USA. In England, she won the Laurence Olivier Award, BAFTA Film Award, and BAFTA Television Award.
Helen Mirren's mother was an English woman from West Ham, the daughter of a butcher. However, her father belonged to an exiled family of Russian aristocracy.
Her great-grandfather and great-grandmother were high-ranking members of the Russian Imperial court who came to Britain for an arms deal when the Russian revolution occurred.
Stranded in London, they became cab drivers to earn a livelihood. The most notable roles of Helen Mirren include The Queen, Prime Suspect, The Madness of King George, Gosford Park, The Last Station, Red, Red 2, The Fate of the Furious, Hobbs and Shaw, F9, Calendar Girls, Woman In Gold, Hitchcock, etc.
4. Charlize Theron (August 7, 1975)
Charlize Theron is a South African-American actress and film producer. She was born in Benoni near Johannesburg and dreamed of being a dancer.
Theron joined a dance school but won a modeling contract and went to Milan on assignments. Unable to give up her dream of ballet, she went to New York for training.
Here, a knee injury cut short her dance dreams. After her dance dream ended, Theron was unemployed and running out of money when she was encouraged to take up acting.
She went to Los Angeles and had a chance encounter with a talent agent who set her up for auditions and launched her film career.
Charlize Theron's initial film roles were in The Devil's Advocate, The Cider House Rules, Reindeer Game, etc. In 2003, Theron was cast as Aileen Wuornos in Monster.
This role earned her an Oscar award and turned her career around. She starred in more critically acclaimed roles in North Country, Mad Max: Fury Road, Bombshell, etc.
3. Andrew Garfield (August 20, 1983)
Andrew Garfield is a British-American actor who has worked extensively on screen and stage. He has won Tony Award, a BAFTA TV Award, and a Golden Globe Award, apart from nominations for two Oscars.
Garfield had no interest in acting while growing up in England. His friend convinced him to take up theater classes at the age of 16 to fill the class quota.
This brought a turnabout in his dreams. Garfield graduated from the Royal Central School of Speech and Drama and began his career on the UK stage and in TV roles.
Throughout his career, Andrew Garfield gave out stellar performances in films and TV series like Lions for Lambs, The Social Network, The Amazing Spider-Man, its sequel, Hacksaw Ridge, Tick, Tick... Boom!, Under the Banner of Heaven, etc.
2. Robert De Niro (August 17, 1943)
Robert De Niro is an actor and producer, who was born in an Irish-Italian family with a mix of German ancestry.
He is known for his roles as a member of the mob or the mafia, and they earned him critical acclaim.
De Niro has several award nominations at the Oscars, BAFTAs, Golden Globes, Primetime Emmy, and more. Robert De Niro trained in drama and acting at the HB Studio, Stella Adler Conservatory, and Lee Strasberg's Actors Studio.
He collaborated with Martin Scorsese on films like Raging Bull, Casino, Goodfellas, The Irishman, etc. His other acclaimed roles were in The Godfather Part II, Taxi Driver, The Deer Hunter, This Boy's Life, Silver Linings Playbook, Midnight Run, Wag the Dog, Analyze This, etc.
1. Viola Davis (August 11, 1965)
Viola Davis is an actress of the high regard with many accomplishments. She is the only African American actress to win the Triple Crown of acting with an Oscar, a Primetime Emmy award, and two Tony Awards.
She is also the only African American actress with the highest number of SAG award wins, with six awards to her name.
Davis made her acting debut in As You Like It, an off-broadway play. She gained critical praise for her work in Broadway plays like Seven Guitars, King Hedley II, Fences, etc.
Viola Davis has also built a formidable career on screen with highly acclaimed TV and film roles. She earned nominations and awards for her work in Doubt, Fences, Ma Rainey's Black Bottom, The Suicide Squad, The Help, How to Get Away with Murder, etc.