»
Top 40 Most Popular Opera Singers Of All Time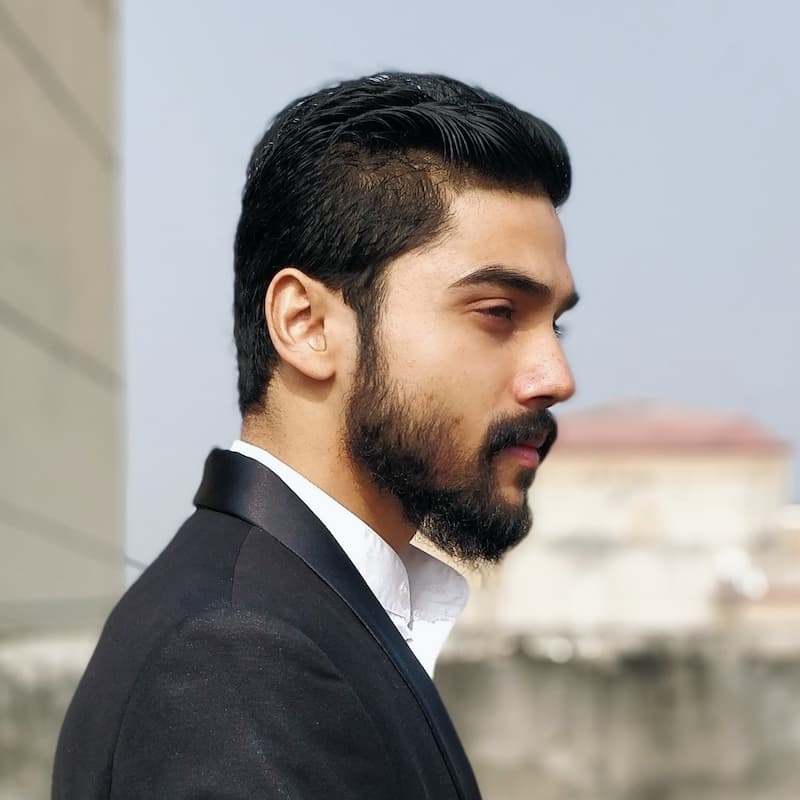 Shivam-Posted March 11, 2023
---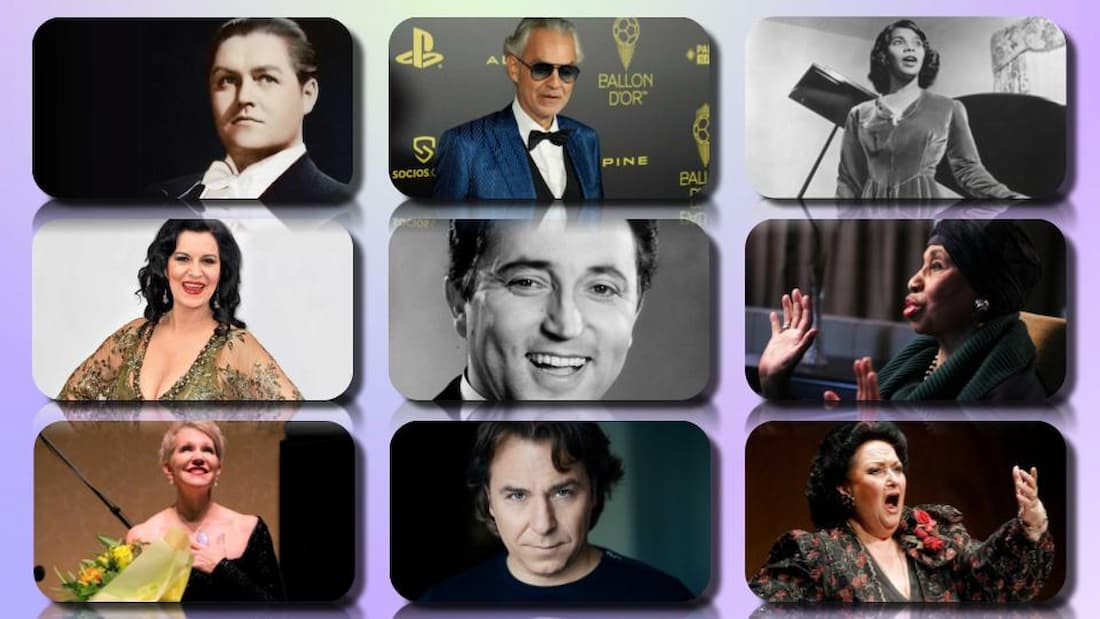 Opera is one of the most demanding and beautiful art forms in the world. This classical music art form combines singing with theatre and has been home to a ton of great artists since its very inception.
The performers, who have mastered their craft with unmatched determination, are capable of conveying a wide range of emotions through their dynamic performances. Needless to say, they have been able to bring some of the most complex characters ever written to life with élan.
It is not surprising then that they have gone on to showcase their talents in opera houses of most major cities across the globe. Therefore, in this article, I'll be taking a look at 40 of the greatest and most popular opera singers who have left their mark on the art form and whose names will, rightfully, be remembered for generations to come.
40. Faustina Bordoni
Born in Venice and nurtured under the protection of the aristocratic brother composers Alessandro and Benedetto Marcello, Faustina Bordoni made her operatic debut in Venice in 1716 in Carlo Francesco Pollarolo's Ariodante.
Her singing was guided by music composer Michelangelo Gasparini and she was in the service of the Elector Palatine for several years of her life. A legend from the days of Handel, Bordoni continued to sing in her home city until 1725 and her legacy is imprinted on opera history thanks to her fervent following.
Unfortunately for genuine opera fans across the globe, not many recordings of her are available in the real world today.
39. Angela Gheorghiu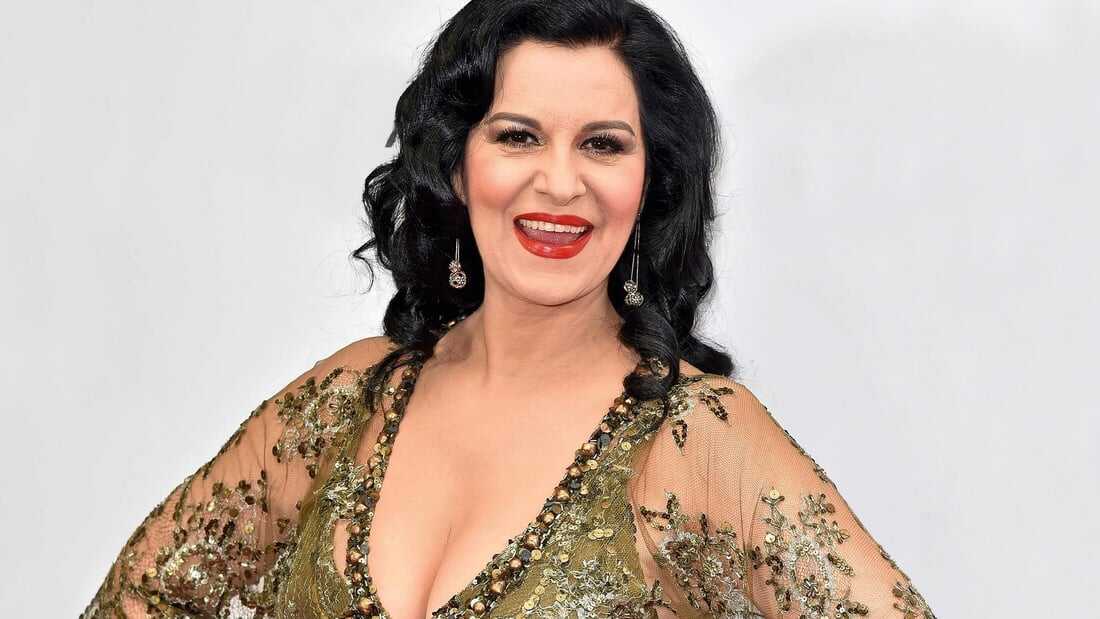 Referred to as one of the most glamorous opera singers of all time, Angela Gheorghiu is known for her incredible style and stunning looks. She rose to prominence in 1992 at the Royal Opera House where she sang Mimi in La boheme.
Not long after that, the artist was seen making her debut at the famous Metropolitan Opera in New York and the Vienna State Opera, respectively. When she sang her much acclaimed and popular Voilette in La Traviata at the Royal Opera House in Covent Garden in 1994, the BBC ensured to clear out its schedules to broadcast her performance live.
A lot many media houses and critics reviewed the same by stating that "a star is born." Needless to say, Gheorghiu has been in demand in opera houses and concert halls across the globe ever since.
38. Roberto Alagna
Roberto Alagna's career kicked off after he managed to win the Luciano Pavarotti International Voice Competition. This was a commendable initiative that was backed by the Italian Ministry of Cultural Heritage and Activities.
He started receiving several offers after having made his professional debut as Alfredo Germon in La Traviata with the Glyndebourne touring company. Soon after, he was seen performing in smaller cities in Italy and France.
He played the role of Alfredo over 150 times and was invited to sing at major theatres like La Scala in Covent Garden and perform as Rodolfo at the Metropolitan Opera.
Needless to mention, it helped his reputation grow and fetched him fame. Alagna's performance as Romeo in Romeo et Juliette by Charles Gounod at Covent Garden in 1994 continues to be the highlight of his career.
37. Dietrich Fischer-Dieskau
Dietrich Fischer-Dieskau was an esteemed German baritone who was active from the 1950s until his tragic demise in 2012. Touted to be one of the most prolific recording artists in history, he was known for his excellent musicianship.
All thanks to his ability to sing with both power and beauty, he was able to leave a lasting mark on the world of opera. Fischer-Dieskau was also known for his dramatic and well-received interpretation of roles, which helped him in creating some truly memorable performances on stage which are looked back with fondness by music historians.
36. Joyce DiDonato
An American lyric-coloratura mezzo-soprano, Joyce DiDonato is notable for her interpretations of operas and concert works in the 19th-century romantic era. A thoroughly modern soprano, she has done interpretations of works by Handel and Mozart as well.
Outspoken but never out-sung, she has been a fan favourite for quite some time now and has the credentials to back it up. Those who attended her show in 2007 will perhaps never forget that she broke her leg on stage and, still, managed to finish her performance somehow.
Not only that but she even went on to complete the rest of the run performing from a wheelchair.
35. Birgit Nilsson
Opera singer Birgit Nilsson was active from the 1940s until her retirement in the first half of the 1980s. Considered to be one of the greatest sopranos of all time, she possessed a powerful voice that was capable of expressing things wonderfully.
Aside from her performances in the works of Richard Wagner and others, she was also known for her ability to sing with beauty and clarity even at the highest registers.
Needless to mention, Nilsson's stage presence was commanding, to say the least.
34. Kirsten Flagstad
Considered one of the greatest Wagnerian sopranos of all time, Kirsten Flagstad is admired by many for her powerful voice and moving performances. So, it didn't come as a surprise when the Metropolitan Opera's manager, Giulio Gatti-Casazza, went on to call her a gift to the United States of America alongside the iconic Enrico Caruso.
One of the most famous performances of her celebrated career was "Liebestod" from the opera "Tristan und Isolde." This aria was about a woman who confesses her love for a man who has passed away.
It wouldn't be an exaggeration to assert Flagstad's performance was so moving that it made all those who were present there feel as if they had lost someone that they loved to the moon and back.
33. Andrea Bocelli
Italian singer, songwriter, and record producer Andrea Bocelli is easily among the best-selling opera artists of all time, with sales of over 90 million records worldwide. A recipient of numerous awards throughout his career, including a spot on the prestigious Walk of Fame, he has gone on to inspire a ton of aspiring opera singers around the globe.
Bocelli has won quite a few well-deserved accolades for his contributions to live theatre.
32. Elisabeth Schwarzkopf
This German soprano was one of the most renowned opera singers of her generation and for the right reasons. Known to have given various master classes all over the world, she performed at some of the most prestigious opera houses in the world.
Some of her most notable performances came in opera houses such as the Metropolitan Opera, La Scala, and the Vienna State Opera. Her dedication to her art can be gauged from the fact that she spent her time as a vocal teacher.
It is not surprising then that she is one of the most respected opera singers in history.
31. Lily Pons
Known for her coloratura soprano roles, Lily Pons was a French-American opera singer who was born in 1898. While the sound that she created was characterized by its lightness, she was able to hit all the high notes with ease as well.
She sang the role of Lakme in the opera of the same name, and her "Bell Song" is one of the most popular arias in all of opera. The composition is basically about a woman who tries her best to entice a man with the sound of her bell.
30. Claudia Muzio
Italy has almost always been at the front of the queue when it comes to producing master opera artists, and the inclusion of Claudia Muzio on our list only consolidates the fact.
Born in 1889, she made her operatic debut at the age of just 16 and rose to fame in no time. Since she was the beloved daughter of an operatic stage manager and a choir member, she was exposed to music at an early age.
Muzio, who was known for her fabulous vocal technique and her expressive acting, tragically passed at the age of 47. However, by then, she had cemented her place as one of the greatest female opera singers of all time.
29. Fritz Wunderlich
German tenor Fritz Wunderlich, who was born in 1930, is the next legend to make it to our compilation. Born to a violinist and a choirmaster, he was exposed to the art of music at a very young age, and it was in the 1960s when his career started to flourish dramatically.
Known for his exceptionally beautiful voice, he had a stage presence and charisma that was difficult to ignore. Unfortunately, the man met his demise at the age of 66. But, he left behind a legacy as one of the greatest opera artists to have ever been on stage.
28. Leyla Gencer
The late great Turkish soprano Leyla Gencer was one of the most acclaimed opera singers of her time. Known for her powerful and expressive voice, she was able to bring even the most complex characters to life with utmost grace.
While her most notable performance is "La Danza" from Rossini's Les soirées musicales collection, it's a fact that they were always filled with emotion. That said, it is difficult to deny that she has an incredible vocal range and dramatic ability.
27. Anna Netrebko
Anna Netrebko may have kick-started her professional journey as a janitor, but she eventually transformed herself into a fantastic opera singer after having attended free rehearsals at the Saint Petersburg Conservatory.
All thanks to a Russian conductor, she was able to work on her vocals and debuted as Susanna in "The Marriage Of Figaro." Not long after having started her musical voyage, she joined the Metropolitan Opera in 2002 and performed as Donna Anna in "Don Giovanni." Awarded the title of "People's Artist of Russia", she was involved in a controversy and had to face some heat following the Russian invasion of Ukraine in early 2022.
26. Diana Damrau
Diana Damrau gained prominence in her home country at the very start of her professional career. She always had the desire to sing professionally and, therefore, studied opera in school and attended the Hochschule Music school in Wurzburg.
However, she was diagnosed with an inflammatory condition called Oedema, which threatened to her damage vocal cords. Sooner than later, the artist decided to undergo surgery to fix the problem.
Be that as it may, the challenges that life threw at her didn't deter her from building a solid career as a coloratura soprano. In fact, her determination and hard work made other singers in the music industry respect her.
25. Nellie Melba
Nellie Melba's success was important because she was the first Australian to experience international fame on the operatic stage or, in fact, in any classical music format. A soprano who performed during the Victorian era, she began learning music at a young age.
After having moved to Paris and been tutored by a German singer named Mathilde Marchesi, she excelled quickly and professionally. She was the first international singer to have a starring role in a radio program and had famous roles in "Romeo and Juliet", "Pagliacci", and "Lucia Di Lammermoor." Before having become one of the most famous opera singers, she had scored a ten-year contract to sing in Paris.
24. Marian Anderson
The inimitable Marian Anderson was not only the first black woman to perform in the White House but also to perform at the Metropolitan Opera. All thanks to her undeniable potential and talent, she paved the way for future singers of colour.
Even though she started singing with her church choir, she was denied her first attempt at college due to her skin colour. Anderson got her big break when she won a singing competition held by the New York Philharmonic.
It didn't take her long to start performing all around North America and Europe. She retired from professional singing in 1965.
23. Leontyne Price
There may have been quite a few African American opera singers, but Leontyne Price was the first one to become internationally successful. A reputed leading performer at all the world's major opera theatres, including La Scala and the Met, she was known to be one of the finest actors on an opera stage.
Price, whose most notable roles were Aida and Bess, was an impeccable singer and actor. However, many believed that her acting overshadowed her singing. She has been awarded the Presidential Medal of Freedom and 19 Grammys throughout her career.
22. Renata Tebaldi
Renata Tebaldi is yet another beloved opera singer who was born and raised in Italy. Since she grew up listening to opera as a child, it was only obvious that she always wanted to be an opera great.
Needless to say, she began singing it in her teens and early 20s. The artist found fame and recognition in Italy and internationally following the culmination of the Second World War.
Tebaldi, who performed almost exclusively at the Met for 20 years and 270 performances, made her American debut at the San Francisco Opera in the title role of Aida in 1950.
21. Mario Lanza
Alfredo Arnold Cocozza adopted the stage name Mario Lanza because he wished to make a name for himself in the motion picture industry. However, he had been a professional singer since the age of 16.
Even though he sang in just two more operas after having signed a contract with Metro-Goldwyn-Mayer, he continued to sing opera in the movies. It has to be mentioned that several songs that Lanza sang in films went on to become bonafide hits on the radio and sold millions of copies.
Unfortunately, Lanza was addicted to alcohol which led to serious health problems, ultimately resulting in his death at the age of 38.
20. Kathleen Battle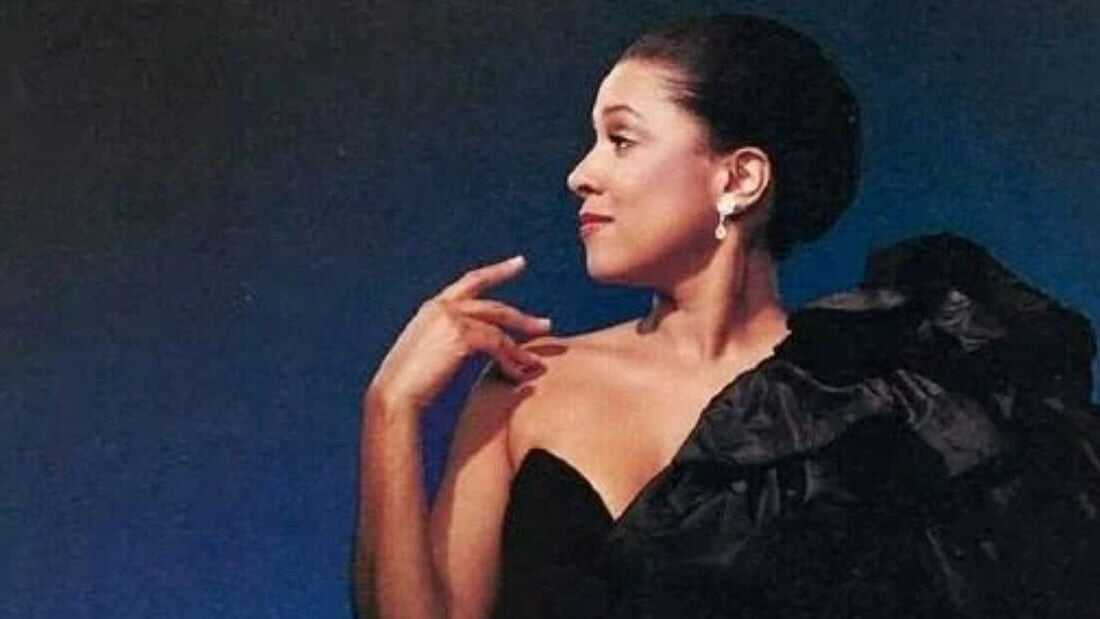 She may have been fired from the Metropolitan Opera in 1994 after a series of professional dustups, but the diva is the only word apt enough to describe the powerful soprano Kathleen Battle.
Best known for her coloratura vocal quality and range, she was a leading soprano with opera companies and major symphonies throughout the world. A recipient of three Grammy Awards, Battle made her opera debut came in 1980 when the Zurich Opera Company cast her as Adina in L'elisir d'amore.
Over the years, she has gone on to sing in cities such as San Francisco, London, Geneva, Vienna, and Berlin.
19. Sherrill Milnes
Originally from just outside Chicago, Sherrill Milnes was a principal baritone at the Metropolitan Opera for more than three solid decades. During his time there, he went on to create numerous roles.
Inarguably one of the finest baritones ever on the opera stage, he has sung more than 50 roles in total, including six in Puccini operas and a staggering 17 by Verdi.
Milnes, who gained acclaim for his performance at the 100th anniversary of the Statue of Liberty in New York, opened a non-profit organization to train young singers along with his beloved wife in 2001.
18. Beverly Sills
Born in Brooklyn, New York, Beverly Sills was a child prodigy who began singing on the radio by the age of 4. By the time she turned 16, her professional stage debut occurred singing Gilbert and Sullivan operettas.
She had won a nationwide singing contest for amateurs at the age of 10. While she did not have to go far to the Metropolitan Opera, it did take her quite some time to get there.
Even though she made her presence felt in several European opera houses, Sills mostly stayed stateside due to the physical and mental limitations of her two children. She made her much-awaited Met debut some 30 years after having turned pro.
17. Beniamino Gigli
Unfortunately, not a lot of people know about Beniamino Gigli today, possibly because he did not record nearly as much as his compatriot and predecessor Enrico Caruso. However, opera historians would be well aware of the fact that he made his debut at opera houses throughout Italy, including Las Scala, Palermo, Naples, and Rome, between 1914 and 1920.
Rumoured to be Benito Mussolini's one true favourite, he also performed in Buenos Aires and New York City. Following the culmination of the Second World War, Gigli decided to face the microphone for concerts and operas once again.
Add to that the fact that he made appearances in more than 20 movies after the war.
16. Kiri Te Kanawa
Best known for singing at the marriage of Prince Charles and Lady Diana Spencer, Kiri Te Kanawa is an artist from New Zealand who started her opera career in London in 1968 with The Royal Opera productions of The Magic Flute.
Within a few years of making her debut, she went on to master several crucial roles, including the Flower Maiden in Parsifal, the Countess in The Marriage of Figaro, and the title role in Tosca.
Known for having sung at opera houses globally, her most popular collaboration was in the role of Maria in a recorded version of West Side Story with the fabulous Jose Carreras.
15. Jussi Bjorling
Jussi Bjorling was one of the most popular opera singers during the years leading up to the Second World War. Since he was born into a singing family, he grew up confident enough to make his debut at the Royal Swedish Opera before he turned 20.
Credited with singing more than 50 roles in eight years with his national opera company, the artist is also known to have sung for the Metropolitan Opera, San Francisco Opera, and Chicago Opera, respectively.
Named a Royal Court Singer by King Gustaf V of Sweden, he returned to American opera houses after the dreadful war came to an end.
14. Montserrat Caballe
Nobody can ever deny that Montserrat Caballe has been recognized as one of the most powerful soprano voices. The legendary opera singer rose to fame for substituting during a Carnegie Hall performance of Lucrezia Borgia in 1965.
One of the few Spanish singers to find success in German opera, such as Der Rosenkavalier, she received widespread acclaim for her duet with Freddie Mercury for the official theme song of the 1992 Olympic Games.
Those who are familiar with Caballe's work would know that she was a late substitute at the Basel (Switzerland) Opera production of La Boheme in 1956 as well.
13. Rene Pape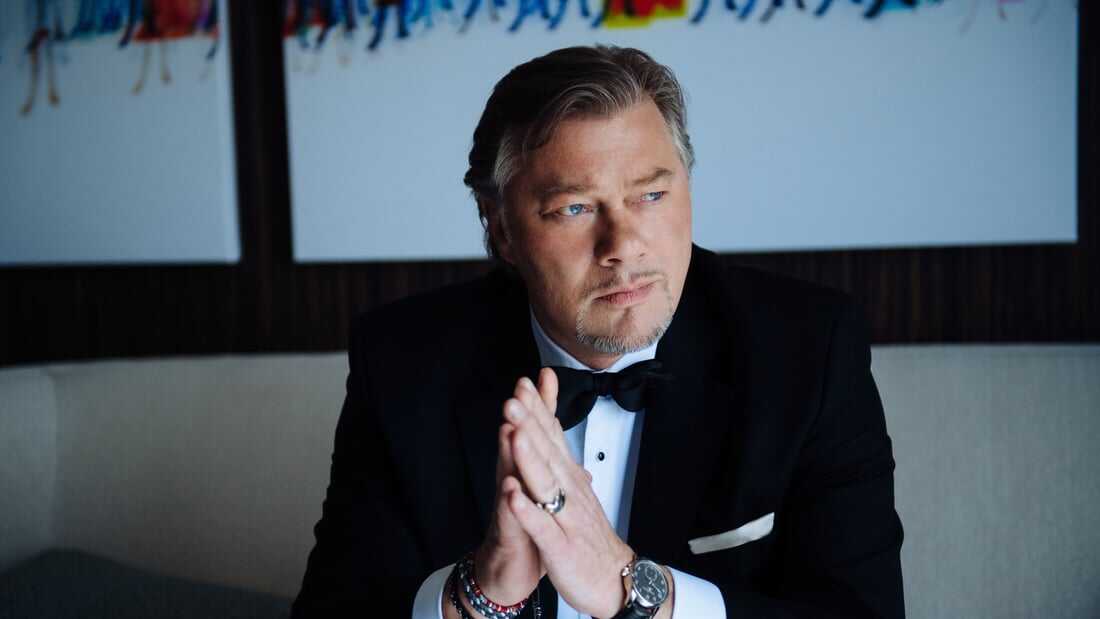 Born in Dresden, Germany, Rene Pape went on to become one of the world's most renowned singers of Wagnerian Opera. Following his debut in 1995 at the Metropolitan Opera in New York, he performed at least one role in each season at the Met for 16 years on the trot.
While these performances included roles in Die Walkure, Die Meistersinger, Carmen, and Don Giovanni, his finest works came in the roles of King Marke in Tristan and Isolde and as the title role in Boris Godunov.
The artist has won two Grammy Awards for his singing.
12. Cecilia Bartoli
Another mezzo-soprano, Cecilia Bartoli is known for her interpretations of Rossini operas, such as The Barber of Seville, Otello, and La Cenerentola. She was born in Rome and performed in her first opera at the tender age of 9.
The artist made her professional opera debut at 21 and went on to perform numerous Mozart works over the years. She is also known to have starred as Cleopatra in Haydn's Giulio Cesare in 2005.
Bartoli, who has been serving as the artistic director of the Salzburg Whitsun Festival, has been a recipient of five Grammy Awards for Best Classical Vocal Performance.
11. Bryn Terfel
One of the few bass-baritones to make it to our coveted compilation, Bryn Terfel's first operatic performance was in Cosi fan Tutte at the Welsh National Opera in 1990. Born in Wales, he went on to win critical acclaim for his rendition of the Speaker in The Magic Flute, Figaro in The Marriage of Figaro, and Ford in Falstaff, respectively.
Terfel, like any famous bass-baritone, has sung the title role in Don Giovanni at numerous venues since 1999. Furthermore, he also sang the title role in Stephen Sondheim's musical Sweeny Todd for a Lincoln Center audience in 2014.
10. Marilyn Horne
Regarded as one of the best mezzo-sopranos of the 20th Century, Horne got her start in singing in the Los Angeles area, performing background in television sitcoms. The Pennsylvania-born artist soon began to have on-camera roles in the TV version of The Odd Couple, as well as sang on The Tonight Show with Johnny Carson.
Well known for playing the lead roles of Carmen, Rinaldo, and Mignon, she collaborated many times with Joan Sutherland. Not only did they perform duets in concert but they also costarred in operas together.
9. Robert Merrill
Robert Merrill was one of the Metropolitan Opera's resident baritones for no less than 25 years. He is known to have provided vocal work on dozens of roles, including parts in La Traviata, La Boheme, and Pagliacci.
Even though the artist decided to hang his boots at the Met in 1976, he was never really done with singing. We say so because he continued to sing the national anthem at hundreds of New York Yankees games over the years.
Also known for having appeared on television several times, the man was a permanent fixture at Yankee Stadium as he sang for the Opening Day, Old Timer's Day, and at least once each time the Yankees made the World Series.
8. Jessye Norman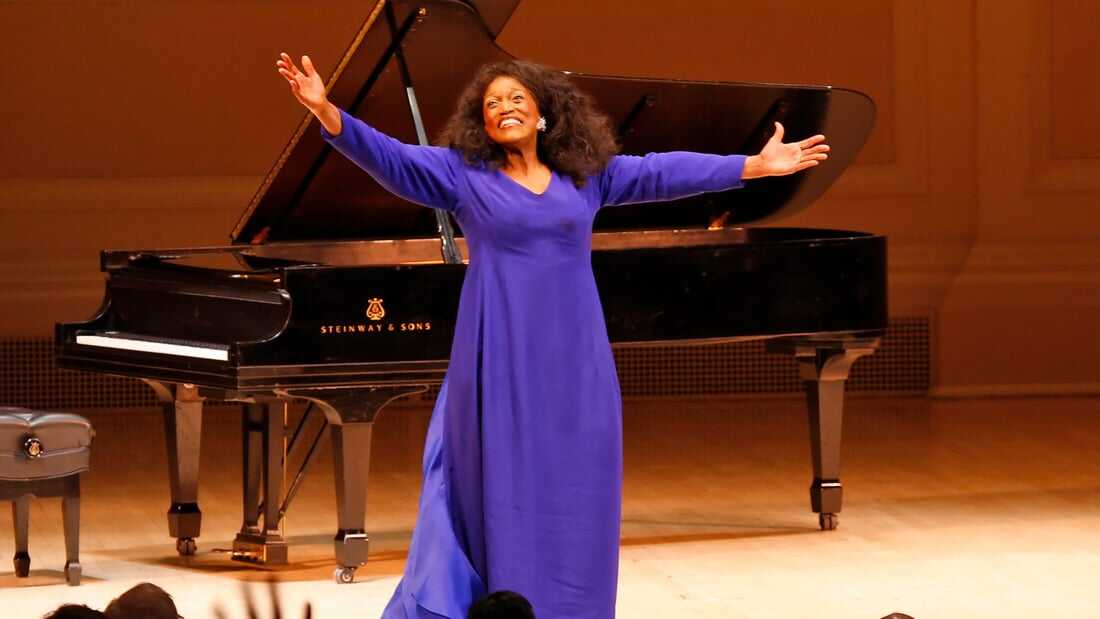 Born in Augusta, Georgia, Jessye Norman is a five-time Grammy Award winner who grew up listening to Saturday radio broadcasts of the Metropolitan Opera. Throughout her illustrious career, she sang operatic roles and performed oratorios, orchestral works, and art songs.
After performing in operas and recitals abroad for about 15 years, the artist made her awaited Met debut during the opera company's 100th anniversary season. One of Norman's most notable achievements was singing the French national anthem on the 200th anniversary of the French Revolution in 1989.
Not only that but she also helped open the Atlanta Olympics with her beautiful sound.
7. Jose Carreras
The third of the Three Tenors, Jose Carreras began his opera career at age 11 in his hometown of Barcelona, Spain. By now, he is known to have performed more than 60 tenor roles the world over.
Known for his interpretations of Italian works by Puccini, Verdi, and Donizetti, he overcame a serious bout with leukaemia in the late 1980s. Not long after that, he made a return to the stage to perform for the World Cup Finals in 1990.
Credited with establishing a charity in the mid-1990s to raise money for leukaemia awareness and treatment, Carreras also served as music director for the 1992 Barcelona Olympics.
6. Joan Sutherland
Born in Australia, Joan Sutherland is well regarded for her performances of Lucia de Lammermoor, especially the "Mad Scene"; a composition that she sang for years at different venues across the globe.
One of the most dramatic sopranos of the mid-20th century, she gained recognition for her ability to punctuate Italian opera roles with trills and vocal agility. Not only has she made numerous recordings and operatic movies during her career but she has also gone on to add new roles from time to time.
Add to that the fact she has been a frequent collaborator with many other artists on our list.
5. Plácido Domingo
Plácido Domingo may have built his reputation as a conductor and singer, but he launched himself into stardom soon after having joined The Three Tenors. Today, he is recognized as one of the most renowned Opera singers to have ever stepped up to the microphone.
The artist started performing in the late 1950s and has since been linked to the Los Angeles Opera and the Washington National Opera. Add to that the fact that he has played a role in at least 150 different operas during his career.
A recipient of several Grammys and Latin Grammy Awards, Domingo has also taken part in an international singing competition held each year, called Operalia. The event is popular for providing young singers with a start in opera.
4. Renée Fleming
Renée Fleming has gone on to establish herself as one of the finest singers in modern opera. She has already won four Grammy Awards and the National Medal of Arts, thus far.
However, her most acclaimed performance didn't come in an opera theatre, but when she was featured on the notable "Lord Of The Rings" soundtrack. Also credited with singing the National Anthem at the Super Bowl, some of her most popular performances include Mimi in "La Bohème" and the Countess in "The Marriage Of Figaro." Fleming made headlines when she performed at the World Trade Center in the aftermath of the events on September 11, 2001.
3. Enrico Caruso
Enrico Caruso is one of the greatest opera singers of all time and part of the reason is that he was among the first artists to be recorded after the phonograph was invented.
Born in Naples, Italy, he is credited with making about 250 recordings in the early 1900s, following his professional opera debut at the age of 22. Known to have played prominent roles such as the Duke in Rigoletto and Canio in Pagliacci, he spent the last years of his career and life in New York City.
While there, the great artist was occupied singing many roles at the Metropolitan Opera and recorded for the Victor Talking Machine Company.
2. Maria Callas
Born in New York City and raised in Greece, Maria Callas is one of the greatest opera singers of all time. She is not only known for her dramatic and tender voice but also for her off-stage antics and illicit love affairs.
The artist began singing Italian opera in her late teens and would soon go on to become a staple on the Greek opera stage. However, she decided to move back to the United States of America in 1945.
Callas gained fame for Beethoven's Fidelio at the age of 21 and was one of the few sopranos who could pull off heavy German opera roles with elan. She was offered major roles at the Metropolitan Opera House in New York and several opera theatres in Italy even before she turned 25.
1. Luciano Pavarotti
Quite possibly the most famous opera singer in history, Luciano Pavarotti was known as the undisputed "King of the High C's" courtesy of his remarkable ability to reach the high note with precision and determination.
Known for his work in Italian operas, such as La Boheme, Madama Butterfly, Turandot, and Tosca, he has performed in major opera houses throughout the world with a rock star-like ability.
Pavarotti, who was one of the famous tenors from the mega-group the "Three Tenors", also set the stage on fire by performing at the 1990 World Cup final. Not only that but he also made his undeniable presence felt at concerts in Los Angeles and other cities.