»
Top 50 Most Popular Aries Celebrities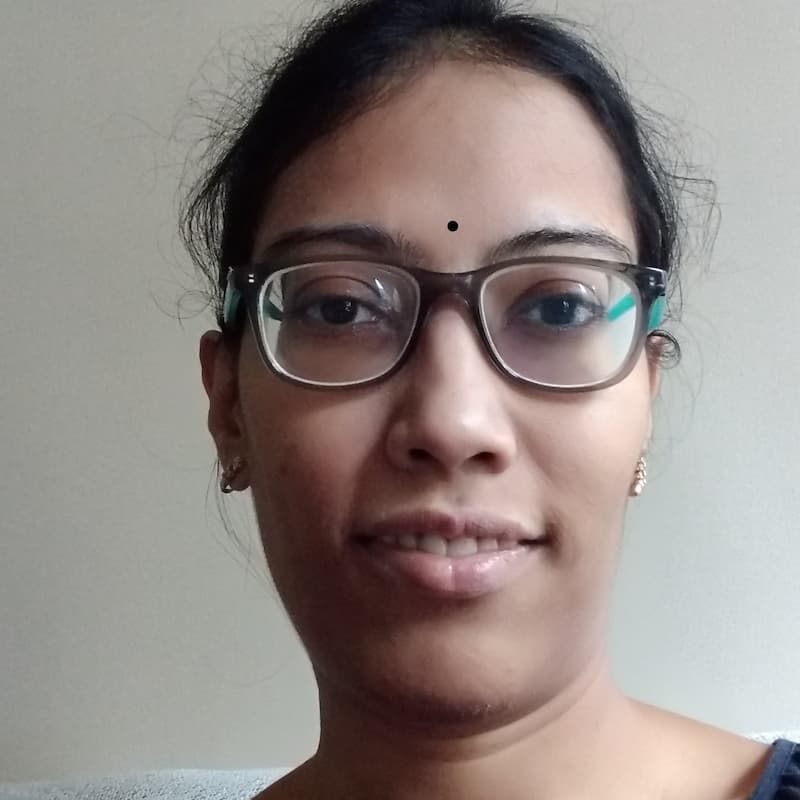 Aishwarya-Updated Jan 6, 2023
---
Aries is a fire sign of the zodiac, along with Leo and Sagittarius. They are born between March 21st and April 20th.
An easy way to describe an Arian is that they are born leaders. Whether it is a conscious effort or an unconscious byproduct, an Arian has the ability to lead or motivate people to follow them.
The main qualities of the Aries star sign are confidence, courage, energetic personality, etc. They are always ready to help and volunteer for all kinds of missions, projects, etc.
An Arian is generous in all their endeavors, and they expect the same generosity from others. When talking about celebrities with the Aries star sign, we will see that they are highly competitive, driven people.
They are self-motivated models of live-wire energy and fearlessness, passionate people who will stop at nothing to achieve their goals.
If we have to speak of negatives, they are exhausting people who do not know when to stop. Just watching them can make us tired.
An Arian is so driven to win that they will honestly tell us their true opinion, even though it might hurt us.
They are not one to mince words or use diplomacy. There are many more interesting quality traits that Aries celebrities possess that can be identified when we observe the celebrity list.
So, ENTOIN brings you a list of the 50 most famous celebrities born under the star sign Aries.
50. Skai Jackson (April 8, 2002)
Skai Jackson is known for her role as Zuri Ross in Disney Channel shows Bunk'd, Jessie, etc. She began work as a child model and appeared in commercials for Band-Aid, Coca-Cola, Pepsi, and Old Navy.
She debuted on-screen at age five in the independent film, Liberty Kid. Jackson was included in Time magazine's Most Influential Teens list in 2016.
This title was earned after a series of popular performances in the Marvel Rising series, DreamWorks Dragons: Rescue Riders, Dancing with the Stars, etc.
Jackson also published Reach for the Skai: How to Inspire, Empower, and Clapback in 2019.
49. Victoria Beckham (April 17, 1974)
Victoria Beckham was born Victoria Adams, a singer, fashion designer, and TV personality. She rose to fame as a member of the popular girl group Spice Girls, which was the best-selling female group of all time.
As a member of the Spice Girls, Victoria Beckham was dubbed Posh Spice because of her refined fashion taste and rich upbringing.
After the group split, Victoria Beckham launched her solo career and released her self-titled debut album in 2001. She also launched her career as a fashion designer after her marriage to David Beckham and starred in reality shows and talent shows.
Victoria Beckham was credited for making a smooth transition from a popstar to a WAG (footballer's wife) and next to a successful fashion designer of the eponymous fashion label.
48. Jonathan Van Ness (March 28, 1987)
Jonathan Van Ness is a celebrity hairstylist, podcaster, and TV personality. He is an openly gay LGBTQ rights activist who used his fame and celebrity platform to openly share his struggles with drug addiction, his gay identity, and his childhood abuse.
Jonathan Van Ness, famous as JVN, had a difficult and troubled childhood with bullying, sexual abuse, and drug dependency.
He also lost his college scholarship and had to move to Minneapolis to train at Aveda Institute to learn hairstyling.
However, JVN rose from all his troubles and turned his life around to participate in Netflix's Queer Eye. He also created the parody series, Gay of Thrones, and the Getting Curious with Jonathan Van Ness podcast.
47. Chance the Rapper (April 16, 1993)
Chance The Rapper is the stage name of Chancellor Johnathan Bennett. He is a rapper, musician, and record producer from Chicago.
His parents worked as aides and staff for political figures like Harold Washington, Barack Obama, Chicago Attorney General, etc.
Starting in high school, Chance the Rapper developed an interest in rapping and music. During a 10-day suspension from his school for marijuana possession, he released his debut mixtape titled 10 Day.
The success of this album was followed up by more mixtapes and studio albums. He even won Grammy Awards for his music.
Chance the Rapper was addicted to drugs at one point in time. He claimed to have tried all drugs, from LSD to methamphetamines to Xanax.
However, he cleaned up his act and has been sober since.
46. Jamie Chung (April 10, 1983)
Jamie Jilynn Chung is a Korean-American actress who rose to fame with the MTV reality TV show The Real World: San Diego and its spin-off Real World/Road Rules Challenge: The Inferno II.
She is considered to be the most successful alumni of the show. Jamie Chung has transitioned from reality shows to starring in TV series, and films and also did voice acting in Disney's Big Hero 6.
Some of Chung's popular roles include Sorority Row, The Hangover Part II, Sucker Punch, Once Upon a Time, etc.
To perfect her role in Sucker Punch, Chung underwent physical training with the Navy SEALs team and also learned fight choreography.
45. Mandy Moore (April 10, 1984)
Mandy Moore, or Amanda Leigh Moore, is an actress, singer, and songwriter. She inherited her artistic genes from her maternal grandmother, who was a ballerina.
Moore displayed an interest in singing and acting from a young age, and her parents thought it was a passing phase.
They enrolled her in Stagedoor Manor's performing arts camp for training, and Mandy Moore started to display her talent for music.
She recorded her demo tape at 13 years old and earned her recording contract with Epic Records. Mandy Moore released music albums and also dabbled in an acting career.
Despite her aversion to the spotlight, Moore could not hold back her dream to sing and perform, which helped her overcome all hurdles.
44. Cynthia Nixon (April 9, 1966)
Cynthia Nixon is famous for her role as Miranda Hobbes in the TV series Sex and The city. She reprised this role in all the films of the Sex and The City franchise.
However, that is not her only claim to fame. Nixon debuted on stage in 1980 and performed extensively in theater plays on Broadway and Off-broadways shows.
She won Tony Awards for her performance in Rabbit Hole and The Little Foxes. She has also won Primetime Emmy awards and a Grammy Award for best-spoken word album.
Apart from arts, Cynthia Nixon is active in politics and ran for Governor of New York in 2018. She lost to Andrew Cuomo from the Democrats.
43. Zach Braff (April 6, 1975)
Zach Braff is an actor, director, and screenwriter who rose to fame with his role in the TV comedy series Scrubs.
He earned a Primetime Emmy nomination and three Golden Globe nominations for his role. Braff studied at Northwestern University and did film studies.
He also trained at Stagedoor Manor theater company, where he met his then-girlfriend Mandy Moore. Zach Braff worked in films and shows like The Last Kiss, The Ex, In Dubious Battle, Chicken Little, Oz the Great and Powerful, BoJack Horseman, etc.
In 2004, he made his directorial debut with Garden State and also composed its soundtrack. The film earned him critical acclaim and also a Grammy award.
42. Kate Hudson (April 19, 1979)
Kate Hudson is an actress, film producer, and writer. She is most famous for her romantic comedies like Alex & Emma, How to Lose a Guy in 10 Days, You, Me and Dupree, Fool's Gold, My Best Friend's Girl, Bride Wars, Almost Famous, etc.
She is the daughter of Goldie Hawn and considers Kurt Russell to be her father rather than her biological father Bill Hudson.
Due to her famous background, she was subject to speculation of an eating disorder. When the tabloid National Enquirer reported about her disorder, she successfully sued them for damages.
Hudson considers herself healthy and co-founded a fitness brand called Techstyle fashion group. She also authored two books, Pretty Happy: Healthy Ways to Love Your Body and Pretty Fun: Creating and Celebrating a Lifetime of Tradition.
41. Fergie (March 27, 1975)
Fergie was born Stacy Ann Ferguson. She began as a child actor and did voice acting for Sally in multiple Peanuts cartoons.
While working on these roles, she met and formed her first music band, Wild Orchid. This band was not very successful, but it sparked her music dream.
In 2003, she joined the band Black Eyed Peas and found international fame and a fan following. She became a rapper and singer with the band.
She also launched her solo career in 2006 with her debut album, The Dutchess. She followed it up with many solo albums and Black Eyed Peas albums.
Fergie did not give up her acting career and starred in Poseidon, Grindhouse, Nine, etc. In 2010, she released her own line of fragrances with Avon Products.
40. Rooney Mara (April 17, 1985)
Rooney Mara was Patricia Rooney Mara and belongs to the wealthy Rooney and Mara families. Rooney Mara was interested in acting after watching films like Gone With The Wind, Rebecca, Bringing Up Baby, etc.
However, she didn't actively pursue the career till she was 19. After watching her elder sister Kate Mara work professionally as an actress, Rooney got inspired and worked in guest roles in Law & Order: SVU, Urban Legends: Bloody Mary, etc.
She got her breakthrough with Tanner Hall, followed by The Social Network, The Girl with the Dragon Tattoo, Side Effects, Her, Carol, Lion, A Ghost Story, Nightmare Alley, etc.
Rooney Mara does not believe in simple lip service, but she believes in actions. Fed up with nonprofit organizations who never deliver on the aid promised, she started the charity Faces of Kibera, which aimed to provide housing, food, and medicare for orphans in Kibera, a Nairobi slum.
39. Asa Butterfield (April 1, 1977)
The full name of Asa Butterfield is Asa Maxwell Thornton Farr Butterfield. He is a British actor who began his career as a child actor.
At the age of seven, he appeared in the TV drama After Thomas and the film Son of Rambow.
The roles that earned him special acclaim were in The Boy in the Striped Pyjamas, Hugo, Ender's Game, Miss Peregrine's Home for Peculiar Children, etc.
Currently, he stars in the Netflix show Sex Education. Asa Butterfield is a gaming enthusiast and plays Nintendo. In 2017, he was invited to compete in the Nintendo World Championships, where he was eliminated early.
He is also a player of competitive Super Smash Bros, and he signed up with Team Liquid in 2020.
38. America Ferrera (April 18, 1984)
America Georgina Ferrera is a Honduran-American actress. She was always interested in acting from a young age and performed in school projects and stage productions.
She also took up acting lessons while in high school and graduated from the University of Southern California. She debuted on-screen with the Disney show Gotta Kick It Up! in 2002.
She followed it up with supporting roles in multiple shows till she was cast in Ugly Betty in 2006.
That role earned her praise and many awards and nominations. She also starred in other well-received films like Real Women Have Curves, The Sisterhood of the Traveling Pants, its sequel, etc.
Her most famous work till now has been in the animated film franchise How to Train Your Dragon, where she voiced Astrid Hofferson.
37. Elle Fanning (April 9, 1998)
Elle Fanning is an actress who began work as a child actress. She is the younger sister of Dakota Fanning, and she made her debut in I Am Sam.
In the film, she portrayed the younger version of her sister's character. She starred in many more TV series and films as a child.
Fanning worked in highly acclaimed films like Babel, The Curious Case of Benjamin Button, Somewhere, Phoebe in Wonderland, etc.
She also won acclaim for her performances. In 2014, Elle Fanning played Princess Aurora in Disney's Maleficent and Maleficent: Mistress of Evil, to critical acclaim.
Apart from these big-budget films, Elle Fanning is known for her work in independent films as well. She has worked with auteurs like Nicolas Winding Refn, Mike Mills, Sofia Coppola, John Cameron Mitchell, etc.
36. Kristen Stewart (April 9, 1990)
Kristen Stewart is an actress who gained international fame with her role as Bella Swan in the Twilight franchise.
She is the daughter of a television producer and a filmmaker, yet Stewart never actively sought an acting career.
Kristen Stewart began work as a child actress in Panic Room, Speak, Catch That Kid, Zathura: A Space Adventure, etc.
After the Twilight saga, she starred in big-budget films like Snow White and the Huntsman, Charlie's Angels, Happiest Season, Spencer, etc.
However, Stewart also worked in small-budget and independent films that earned her praise, like Clouds of Sils Maria, Camp X-Ray, Still Alice, etc.
Stewart was in the public eye quite a lot for her personal life. Her dating life caused speculation till she confirmed she was bisexual.
35. Lauren Ridloff (April 6, 1978)
Lauren Ridloff was born Lauren Teruel in Chicago, Illinois. She was born with a hearing defect, but she never let that stop her from expressing herself.
She learned ASL (sign language) and studied English and creative writing at California State University, Northridge. She also finished her master's degree at Hunter College.
Since her school days and throughout her college, Ridloff performed in stage plays at the Deaf Community theater. She also performed in Broadway plays and earned a Tony award nomination.
After working as a school teacher for nine years, she quit pursuing acting. Lauren Ridloff starred in the TV series The Walking Dead, Eternals, Wonderstruck, etc.
34. Reba McEntire (March 28, 1955)
Reba McEntire is a country music singer, actress, and businesswoman. She had a great talent for singing from a young age and performed with her siblings at all local events in her hometown.
Later she graduated to become a school teacher. It was a chance encounter with country musician Red Steagall that launched her music career.
Her initial years with PolyGram/Mercury were not fruitful, and Reba didn't taste success immediately. After moving to MCA records, her music gained recognition.
In 1991, in a tragic plane crash, Reba McEntire lost eight members of her music troupe. Yet, she did not fall apart and released her biggest album to bounce back.
Reba McEntire also pursued acting with the Broadway show Annie Get Your Gun and the HBO series Reba.
33. David Oyelowo (April 1, 1976)
David Oyelowo is a British-Nigerian actor whose grandfather was the king of the Awe region of Oyo state in Nigeria.
He grew up in Nigeria until he was fourteen years old and then returned to the UK. He graduated from the London Academy of Music and Dramatic Art.
Oyelowo started working in the National Youth Theatre after graduation. Oyelowo appeared in several TV series and films like Spooks, The Good Wife, The Help, Rise of The Planet Of The Apes, The Last King of Scotland, Lincoln, etc.
He shot to prominence in 2014 when he starred in Selma and Nightingale. Both films garnered critical acclaim for his performance.
Oyelowo is a devout Christian. In an interview, he stated that to play Rev. Martin Luther King Jr., he had to let God flow through him in order to deliver all those speeches.
32. Chaka Khan (March 23, 1953)
Chaka Khan was born Yvette Marie Stevens into a bohemian family of musicians. While still in high school, Chaka Khan got involved in Civil Rights rallies and joined the Black Panthers Party.
There, she changed her name to Chaka Adunne Aduffe Hodarhi Karifi and later became Chaka Khan. Soon, she dropped out of high school and also the Black Panthers to start her music career.
After working with a few bands, she joined a new group called Rufus. This was the start of a career, with three Gold-certified albums and singles.
Later, she launched her solo career and was equally successful there too. Chaka Khan is known for her funk music with a rap-infused style.
She collaborated with some of the biggest names, including Steve Winwood, Ry Cooder, Robert Palmer, Ray Charles, Quincy Jones, Guru, Chicago, etc.
31. Keri Russell (March 23, 1976)
Keri Russell is an actress with several Primetime Emmy and Golden Globe nominations to her credit. As a child, she had a talent for dance and appeared in the All-New Mickey Mouse Club alongside Ryan Gosling, Britney Spears, etc.
She worked in TV series like Married …With Children, Boy Meets World, Honey I Blew The Kids, Roar, etc.
In 1998, she got her breakthrough role with the series Felicity. Her acting credits include Mission: Impossible III, August Rush, Extraordinary Measures, Dawn of the Planet of the Apes, Free State of Jones, Star Wars: The Rise of Skywalker, etc.
During the filming of the FX show The Americans, she met Matthew Rhys, and they started dating. As of 2021, they have alluded to being husband and wife and having a child.
30. Leslie Mann (March 26, 1972)
Leslie Mann is an actress known for her roles in comedies and comedy dramas. She is married to director-producer Judd Apatow and has appeared in many of Apatow's movies in supporting roles.
As a child, Leslie Mann was a shy kid, and to overcome her introverted ness and release her pent-up emotions, Mann joined theater.
She trained in the acting studio of Joanne Baron / D. W. Brown. She quit college to join films.
She has starred in films like The Cable Guy, George of the Jungle, Big Daddy, Knocked Up, 17 Again, Funny People, This Is 40, Blockers, Croods: A New Age, etc.
29. Anya Taylor-Joy (April 16, 1996)
Anya-Josephine Marie Taylor-Joy is a British-Argentine actress who was born in America. This has afforded her citizenship in all three countries, and she can fluently speak Spanish and English.
In an interview, Taylor-Joy mentioned that she refused to learn English for a year after moving to England. She still hoped to go back to Argentina.
As a child, Anya Taylor-Joy was bullied in her school. She claimed to have been locked in the school locker on multiple occasions and spent many days crying in her bathroom.
As a result, she quit school at sixteen. A chance encounter with Sarah Doukas of Storm Management gave her an opening as a model.
While working as a model, she had another chance encounter with actor Allen Leech who introduced her to his agent and kick-started her acting career.
She went on to star in well-received shows like The Queen's Gambit, The Witch, Thoroughbreds, Peaky Blinders, etc.
28. Sarah Jessica Parker (March 25, 1965)
Sarah Jessica Parker is a rare talent in the showbiz world who began early with stage performances in musicals and theater shows.
She starred in the Broadway revivals of Annie, The Innocents, Sound of Music, etc. Based on her extensive theater experience, she smoothly transitioned into films and TV series.
In her initial years, she appeared in Footloose, Firstborn, Hocus Pocus, The First Wives Club, The Family Stone, New Year's Eve, etc.
Sarah Jessica Parker achieved stardom after she was cast in the TV series Sex and the City as Carrie Bradshaw.
She reprised this role with great success in all the follow-up films.
27. Seth Rogen (April 15, 1982)
Seth Rogen is a comedian, actor, writer, and filmmaker from Canada. Since childhood, Rogen had a penchant for comedy and creative storytelling.
He got his first break when he was hired for Freaks and Geeks. Impressed with his work, Apatow took him in for Undeclared.
Gradually, Seth Rogen worked as a writer, and actor in many more comedy films and TV series like The 40-Year-Old Virgin, Funny People, Knocked Up, etc.
He and his childhood friend Evan Goldberg teamed up to write and direct stoner comedies like Superbad, Pineapple Express, The Green Hornet, This Is the End, The Interview, Neighbors, etc.
Seth Rogen is known for his long-term collaborations with Evan Goldberg, Judd Apatow, James Franco, Jonah Hill, etc.
26. Sterling K. Brown (April 5, 1976)
Sterling Kelby Brown is an actor who has won multiple Primetime Emmy Awards and Golden Globes throughout his career.
He is known primarily for his roles in The People v. O. J. Simpson: American Crime Story and the NBC drama This Is Us.
Growing up, Sterling Brown was not inclined toward acting. However, while studying at Stanford University with a major in Economics, he fell in love with acting.
He changed his major to acting and followed it up with a master's degree in fine arts from NYU's Tisch School of the Arts.
Sterling K. Brown is known for his many riveting performances in Black Panther, Waves, The Marvelous Mrs Maisel, ER, NYPD Blue, JAG, Boston Legal, Alias, Without a Trace, etc.
25. Diana Ross (March 26, 1944)
Diana Ross is a legendary singer, and actress who needs no introduction. She began her career with Motown records as a member of the musical trio The Supremes and released several hit albums and singles.
She went solo in 1970 and produced many more amazing singles and albums. Despite all her success as a musician, Diana Ross did not aspire to be a singer in her early years.
Her first goal was to become a fashion designer, and she attended Cass Technical High School to learn clothing design, millinery, pattern making, and tailoring.
She attended evening classes to learn cosmetology. While with her first band, Primettes, and with the Supremes, Diana Ross would do all their hair and makeup.
Later, Ross also branched into acting and performed in Lady Sings the Blues.
24. Emma Watson (April 15, 1990)
Emma Charlotte Duerre Watson is a young British actress and activist who needs no introduction. She has starred in blockbusters and independent films that have won her fame and acclaim.
Some of her most popular films include the Harry Potter franchise, Beauty and The Beast, Perks of Being a Wallflower, Noah, Little Women, The Bling Ring, etc.
While Emma Watson has achieved fame and fortune through movies, she is also a model and spokesperson for fashion brands like Burberry and Lancôme.
Emma Watson is an activist for women's rights and gender equality. She is one of the founders of the TimesUpUK forum and also works as a UN Women Goodwill Ambassador.
23. Mariah Carey (March 27, 1970)
Mariah Carey is one of the most talented and celebrated singers and songwriters. Her unique singing style, described as Melismatic style, and the use of the whistle register have made her songs easily identifiable.
She is also famous for her five-octave vocal range, which is very difficult to achieve. Mariah Carey was born into a mixed-race family and suffered severe trauma, bullying, and ostracization due to it.
As a result, she would spend most of her time at home listening to her mother's records of Verdi's opera, Rigoletto.
As she practiced the opera, she unwittingly trained her voice. While Mariah Carey has had a very successful music career with many hit albums and singles, she also suffered high mental stress and nervous breakdowns during her movie and album Glitter.
22. Pharrell Williams (April 5, 1973)
Pharrell Williams is an American rapper, singer, songwriter, and record producer. He has won multiple awards and nominations for his work from Grammy Awards, Billboard music awards, Golden Globe Awards, Academy Awards, American Music Awards, etc.
Pharrell Williams and his childhood friend Chad Hugo formed his first band, The Neptunes, and produced and released multiple successful records.
In 1999, after dissolving The Neptunes, Williams and Hugo joined Shay Haley to form N. E. R. D. Apart from music, Pharrell Williams also produced the film Hidden Figures.
He collaborated and partnered with fashion designers to design streetwear, footwear, eyewear, and jewelry.
21. Halle Bailey (March 27, 2000)
Halle Bailey is an actress, singer, and songwriter. She began as a child actor and appeared in Disney series and films like Joyful Noise, Let It Shine, Austin & Ally, Tyler Perry's House of Payne, etc.
She and her sister Chloe worked as a duo and made Youtube covers of hit songs. Halle Bailey learned how to write music from their father at the age of 5 and used to harmonize with her sister while playing in their kitchen.
Watching Youtube tutorials, they learned all the needed skills and began making music on their Youtube channel from the age of 11.
After getting the necessary exposure through the Disney series, the Bailey sisters launched their music career and were nominated for five Grammys in 2019.
Halle Bailey didn't neglect her acting and is set to be back on screen in 2023 with The Little Mermaid and The Color Purple.
20. Big Sean (March 25, 1988)
Sean Michael Leonard Anderson is famous by the stage name Big Sean. He is an American rapper who debuted in 2007.
Big Sean is an artist with Kanye West's GOOD Music and DefJam Records. Big Sean began his music career with his mixtape, Finally Famous Vol. 1: The Mixtape in 2007 and gained recognition with his third mixtape in 2010.
In 2011, Sean released his debut studio album Finally Famous, which peaked at number three on the charts. He went on to release four more studio albums, Detroit 2 being his latest one.
Apart from his music, Big Sean has partnered with PUMA to create a show collection called Puma x Big Sean.
He also joined the NBA's Detroit Pistons as creative director of innovation to design the team apparel, etc.
19. Jennifer Garner (April 17, 1972)
Jennifer Garner is an actress and producer. She graduated from Denison University with a degree in acting. She worked as an understudy and later a performer on stage at Roundabout Theatre Company.
While working on stage, she worked in guest roles in TV series and supporting roles in films. In 2001, Garner got her big break as Sydney Bairstow in the series Alias.
This role earned her many awards and nominations. She followed it up with films like 13 Going on 30, Elektra, Juno, The Invention of Lying, Love, Simon, The Adam Project, Butter, Yes Day, etc.
Jennifer Garner's personal life has been a topic for paparazzi fodder since she started dating Ben Affleck, who she later married.
The media attention has made her an advocate for anti-paparazzi campaigns among children of celebrities.
18. Patricia Arquette (April 8, 1968)
Patricia Arquette is an Oscar-winning actress who comes from a family of performers. Her father, Lewis Arquette, is an actor, writer, and producer, while her siblings Roseanna, Alexis, and David are also actors.
Patricia Arquette knew she would be an actress after she grew up, so she refused to get dental braces as a young girl.
She argued that her crooked teeth added character to her personality and would help her play different roles. Arquette debuted in 1981, and she has garnered acclaim for her performances in films like True Romance, Ed Wood, Flirting with Disaster, Lost Highway, The Hi-Lo Country, Bringing Out the Dead, Stigmata, Holes, Fast Food Nation, Boyhood, Medium, CSI: Cyber, etc.
17. Matthew Broderick (March 21, 1962)
Matthew Broderick is an actor who has worked in several comedies and dramatic roles with great success. He is the son of actors James Broderick and Patricia Blow Broderick.
He trained at the HB Studio to become an actor. Matthew Broderick starred in films like WarGames, Glory, The Freshman, The Cable Guy, Godzilla, Inspector Gadget, You Can Count on Me, The Producers, etc.
He also performed in several Broadway, and West End plays like Brighton Beach Memoirs, How to Succeed in Business Without Really Trying, It's Only a Play, etc.
In 1987, Broderick was involved in a car crash where his car ran into the wrong lane into an oncoming car, killing two people.
He claimed to have no recollection of the crash and got away with a lesser offense of reckless driving.
16. Simu Liu (April 19, 1989)
Simu Liu is a Chinese Canadian author, actor, and stuntman. He gained international fame with his role in the Marvel comics film Shang-Chi and the Legend of the Ten Rings, where he played Shang Chi.
Before that, he had worked as a stuntman and actor in Pacific Rim, Yappie, Kim's Convenience, Blood and Water, etc.
Simu Liu released his memoir in 2022, where he described his years growing up in China and Canada. His parents were typically strict Asian parents who adopted the Tiger style of parenting.
He said that he was burdened with impossible expectations, a high standard of education, and severe punishments. He graduated with honors in economics.
We can expect to see him back on screen in 2023 with films like Barbie, Hello Stranger, Arthur The King, etc.
15. Elton John (March 25, 1947)
Sir Elton John was born Reginald Kenneth Dwight in England. Both his parents were musically inclined, but his father, an RAF Sergeant, was a strict disciplinarian who did not show interest in John.
Whereas John's mother was a free spirit. After his parents divorced, John's stepdad was a more supportive and loving father.
Elton John decided to pursue music as a career in 1965 and worked as a backup vocalist at a studio.
He met his long-time collaborator and songwriter Taupin and released their debut album in 1967. They formed the Elton John Band and started to released music albums.
Their popularity picked up from the 1970s onward. Elton John came out as bisexual in 1978 and has been in a steady relationship with David Furnish since 1993.
14. Celine

Dion
(March 30, 1968)
Céline Marie Claudette Dion is a Canadian singer-songwriter, known for her strong vocals and singing style. She gained renown as a teenager for her French music albums during the 1980s.
She participated in and won the Eurovision song contest and Yamaha World Popular Song Festival before starting her English music career.
Dion was the youngest child in a large family of fourteen, and she was always surrounded by her siblings, whom she loved dearly.
From a young age, Celine Dion was bullied in school for her lithe frame and her teeth. This constant bullying and eating disorder rumors continued well into her professional career, causing her a lot of anxiety.
Despite all these hardships, Celine Dion's dream of singing continued, and she became a multi-Grammy-winning artist. She sang in many languages like Spanish, Italian, Japanese, and Chinese, apart from French and English.
13. Emma Thompson (April 15, 1959)
Dame Emma Thompson is one of the most highly regarded and esteemed actresses of her generation. She began her career with the Footlights Troupe in England and steadily rose to deliver great performances that won her two Academy Awards, three BAFTAs, two Golden Globes, etc.
In the early days of her film and TV career, she performed in many critically acclaimed films like Tutti Frutti, Fortunes of War, Remains of the Day, Howards End, In the Name of the Father, Sense and Sensibility, Emma, Much Ado About Nothing, Henry V, Love Actually, The Harry Potter franchise, etc.
Emma Thompson is also a well-established screenwriter and children's book author. She has written three Peter Rabbit Children's book series.
12. Aretha Franklin (March 25, 1942)
Aretha Franklin is a renowned singer and songwriter. She is known for her Soul, and R&B music, although she started her career with Gospel music.
Aretha Franklin tasted fame in 1966 with her songs like I Never Loved a Man (The Way I Love You), Respect, (You Make Me Feel Like) A Natural Woman, etc.
Despite a successful and celebrated music career, Franklin's personal life was marred by domestic abuse, unhappy marriages, and ill health.
She became pregnant at the very young age of just 12 and had her second child by 15 years.
She had two more children later in life. Aretha Franklin won 18 Grammy Awards, the National Medal of Arts, and the Presidential Medal of Freedom, among several other accolades.
11. Eddie Murphy (April 3, 1961)
Eddie Murphy is a stand-up comic, actor, writer, producer, and singer. After listening to Richard Pryor's comedy shows, Murphy decided to become a stand-up comedian and used his difficult childhood experiences and race relations in America as the theme.
His comedy acts soon garnered a strong fan following, and Murphy is listed among the greatest comics ever by Comedy Central.
Eddie Murphy joined the crew and cast of SNL in 1980, and his popularity went nationwide. He worked there till 1984 when he quit joining Hollywood.
He acted in films like 48 Hrs, Dr. Dolittle, Coming to America, Dolemite is My Name, Bowfinger, etc. He also wrote scripts like Norbit, Coming to America, Vampires of Brooklyn, Life, etc.
The roles that brought him the most fame in recent years have been as Donkey from the Shrek animated franchise.
He also earned critical praise for his work in Dreamgirls, the Nutty Professor films, etc.
10. Lil Nas X (April 9, 1999)
Lil Nas X is the stage name of Montero Lamar Hill. He is an American rapper, singer, and songwriter Who rose to fame with the single 'Old Town Road'.
The song stayed for 19 weeks atop the US Billboard Hot 100 list, a feat that was never achieved before.
Old Town Road became diamond certified in November 2019 and went viral internationally. Lil Nas X released his debut studio album, Montero, in 2021, and the album and its tracks reached the top ten on most charts.
It was nominated for the Album of the Year at the Grammys and won multiple accolades. In 2019, he came out as gay and said that he feared backlash from the rap and country music community.
In 2020, he accepted that he was a huge Nicki Minaj fan and that he managed the fan account "@NasMaraj", which was banned on Twitter.
9. Paul Rudd (April 6, 1969)
Paul Rudd is an American actor and filmmaker known for his comedy roles. After graduating from the University of Kansas with a degree in theater, he also attended the American Academy of Dramatic Arts.
After that, Rudd worked in supporting roles in TV series. He got his big break with Clueless, starring opposite Alicia Silverstone.
Paul Rudd's film and TV credits include Friends, Romeo+Juliet, The Object of My Affection, The Cider House Rules, The 40-Year-Old Virgin, Knocked Up, This is 40, The Fundamentals of Caring, Ghostbusters: The Afterlife, Robot Chicken, Reno 911!, Parks and Recreation, etc.
Paul Rudd's popularity reached a new height after he was cast as the Ant-man in the Ant-Man and the Wasp franchise.
He reprised the role in Avengers Infinity War, Captain America Civil War, Avenger Endgame, etc.
8.

Chloé Zhao (March 31, 1982)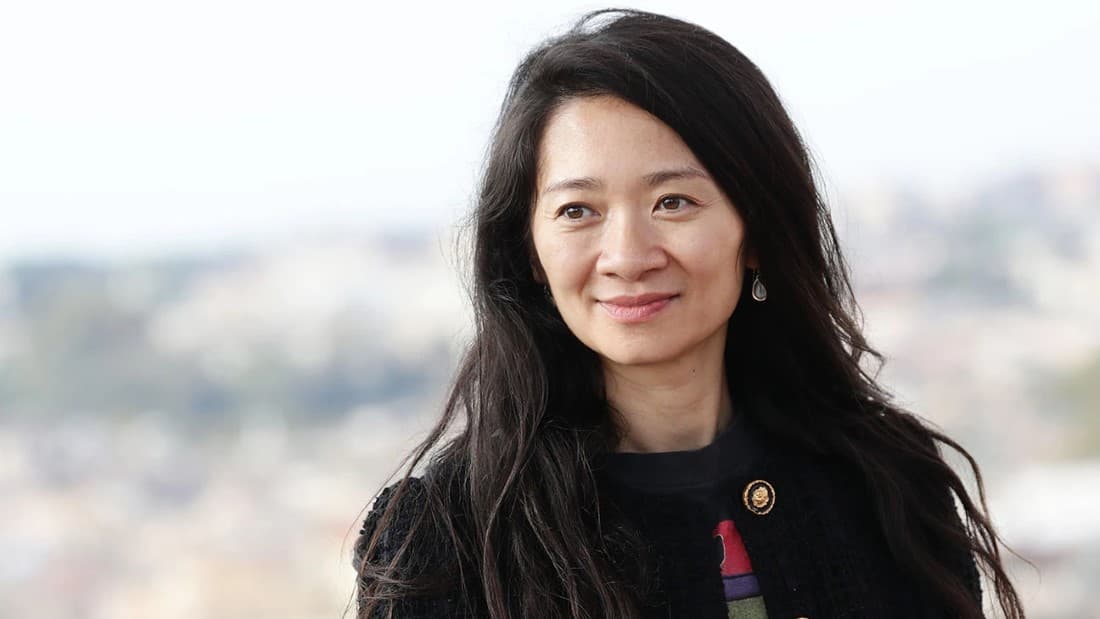 Chloé Zhao is a Chinese film director who lives and works in Hollywood. She is the second woman film director to win an Academy Award for Best Direction and the only woman of color to win Best Director.
While she was celebrated for her historic win, the news of her award was suppressed in China due to state censorship.
Zhao was born Zhao Ting in China to wealthy parents. She was sent to the UK for education and gradually moved to the US for her higher education.
She graduated with a degree in politics and a minor in film studies, but with her interest in films, she chose that as a career choice.
Zhao's earlier films were all critically praised and won Independent Spirit awards. Her third film Nomadland earned her an Oscar.
She was roped in by Marvel Cinemas to direct Eternals, and she will also work on its sequel.
7. Randall Park (March 23, 1974)
Randall Park is a Korean-American actor, writer, and comedian. He enrolled in UCLA to study English and Asian-American studies, but while there, he became interested in theater.
He co-founded the LCC theater company and wrote and performed many plays. Due to his love for theater, he continued to study at UCLA and did his master's too.
After graduation, Randall Park worked for a period as a graphic designer but continued to do guest roles in TV series.
He was known for his roles as the Asian Jim in The Office, Governor Danny Chung in Veep, Louis Huang in Fresh Off the Boat, etc.
While working in theater plays, he frequently collaborated with Ali Wong and created Always Be My Maybe, a Netflix Comedy.
He created much more comedy web series and acted in films for MCU and DCEU.
6. Jessica Chastain (March 24, 1977)
Jessica Chastain is an American actress and producer who is a powerhouse of talent. She has two Academy Award nominations for The Help and Zero Dark Thirty.
For her role in The Eyes of Tammy Faye, she won the Academy Award for Best Actress. Chastain always loved theater and drama.
She enrolled at the American Academy of Dramatic Arts and started working on stage. Later, she got a scholarship to study at Juilliard School from Robin Williams.
Throughout her career, Jessica Chastain worked in roles portraying strong women and forwarded women's rights. In her personal life, Chastain is an advocate of gender equality and women's rights.
She also vocal supports acceptance of mental health issues to destigmatize them.
5. Keira Knightley (March 26, 1985)
Keira Knightley is a British actress, who is famous for her role as Elizabeth Swan in the Pirates of the Caribbean franchise.
Knightley is one of the most influential British celebrities, according to a BBC poll, and is often referred to as an English Rose.
She also earned two Oscar nominations, two BAFTA nominations, three Golden Globe nominations, etc. Keira Knightley gained recognition in Bend It Like Beckham and starred in successful films like Love Actually, Pride & Prejudice, Colette, etc.
She was highly praised for her roles in The Imitation Game, Begin Again, Atonement, The Duchess, Anna Karenina, etc.
Despite her film successes, Keira Knightley has had to face unnecessary vitriol in the media for not being beautiful enough or posh enough.
She combats it with her down-to-earth nature and quirky sense of humor.
4. Robert Downey Jr. (April 4, 1965)
Robert Downey Jr. is a name that instantly reminds us of Iron Man and the cool and suave, Tony Stark.
He is arguably one of the generation's most charismatic, charming, and talented actors with critical successes like Chaplin, Tropic Thunder, Iron Man, the Avengers series, etc.
Robert Downey Jr. amazed us with his roles in Air America, Soapdish, Only You, Richard III, US Marshals, etc., in the 1990s.
Shortly after that, he fell from grace due to his substance abuse scandal. However, he quickly recovered to give us films like Kiss Kiss Bang Bang, Gothika, Good Night and Good Luck, A Scanner Darkly, Zodiac, etc.
Downey has been open about his addiction problem and his sobriety efforts. He is said to practice therapy, meditation, twelve-step recovery programs, yoga, and Wing Chun kung fu.
3. Saoirse Ronan (April 12, 1994)
Saoirse Ronan is a young Irish actress, who already has four Academy Award nominations before reaching thirty years of age.
Ronan was born in America when her parents immigrated to the US during the Irish recession. Later, they came back to Ireland, and Saoirse grew up there.
Saoirse Ronan began acting at the young age of nine with her TV debut in The Clinic. Her breakthrough role came with Atonement which earned her her first Oscar nomination.
Later, she went on to star in Brooklyn, Lady Bird, Little Women, The Lovely Bones, Hanna, The Grand Budapest Hotel, etc.
Saoirse Ronan is well known for avoiding social media at all costs. She has been vocal about her decided move to keep away from Twitter, etc. She says it gets too stressful for her.
2. Lady Gaga (March 28, 1986)
Lady Gaga was born Stefani Joanne Angelina Germanotta. She is famous as a musician, singer, and songwriter. She won several Grammy awards for music and also an Oscar for Best Song.
In fact, she is the only woman to win an Oscar, a BAFTA, a Golden Globe, and a Grammy in the same year.
Lady Gaga began her music training at a young age, and she would perform regularly at open mics. To take her talent forward, she enrolled at NYU's Tisch School of Arts in the Collaborative Arts Project 21.
She expressed herself in different musical genres like EDM, Electronic Rock, Techno Pop, etc. Apart from music, Lady Gaga also loved to perform in front of the camera.
She tried her hand at acting with The Sopranos, The Simpsons, American Horror Story, etc. In the film A Star is Born, producer and star Bradley Cooper went against expectations and cast her in the lead role with great success. She followed it up with House of Gucci.
1. Reese Witherspoon (March 22, 1976)
Reese Witherspoon is an actress and producer. Time magazine has listed her among the 100 most influential people for multiple years.
She is also listed among the most beautiful women in the world. As a child, Reese Witherspoon was an all-rounder who was good at studies, cheerleading, drama club, etc.
She also enrolled at Stanford University to study English but quit before graduation to pursue acting. The role that gained her recognition was in Cruel Intentions, where she met her future husband, Ryan Phillippe.
However, the roles that set her as a star were in Legally Blonde, Sweet Home Alabama, Walk the Line, Wild, Water for Elephants, etc.
She turned producer and made TV series like Big Little Lies, The Morning Show, Little Fires Everywhere, etc.