»
Top 50 Most Popular Libra Celebrities Of All Time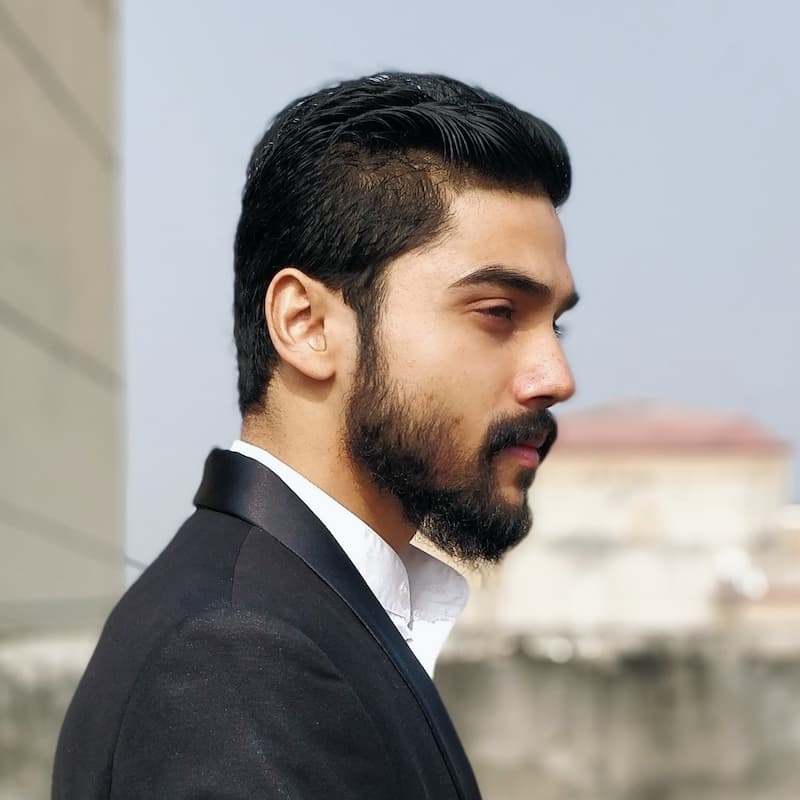 Shivam-Updated Jan 6, 2023
---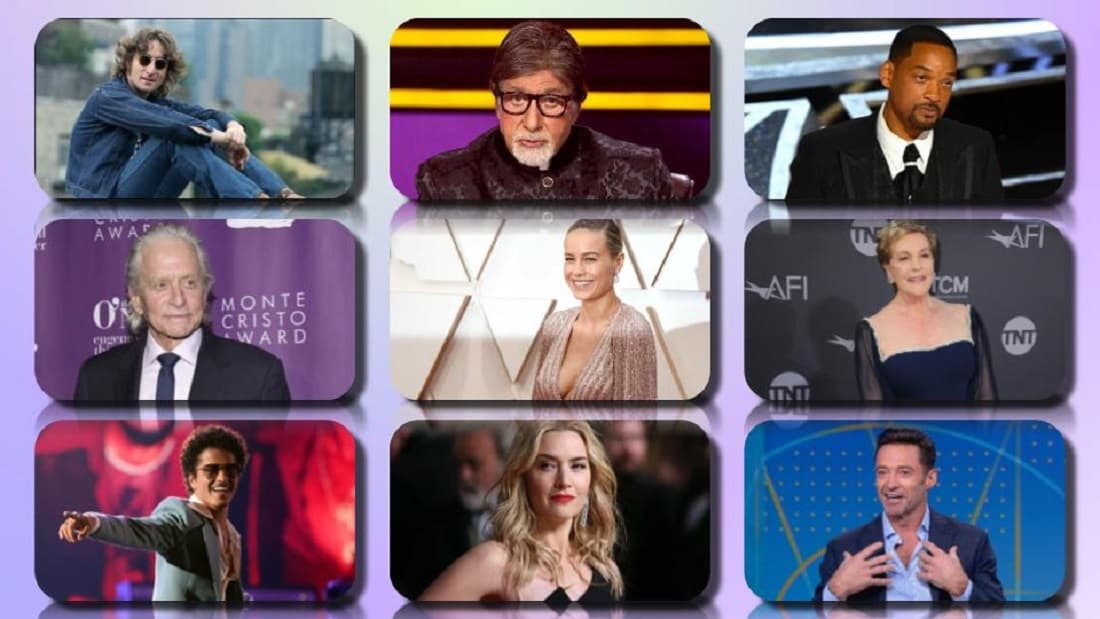 Librans are considered to be extroverted and friendly people. Since they are usually concerned with attaining balance, harmony, and peace in the world, a lot of them are known to have succeeded at "peacekeeping" professions across the globe.
The Libra season runs between September 23 and October 22 and provides the universe with a bunch of socially active Librans who share the rare ability to perceive all sides of an argument.
Since they despise confrontation, Libra natives might not always be honest if it helps them stay away from cumbersome issues.
That is precisely why many of them manage to hone their diplomatic skills over time. Be that as it may, their vast stores of directness, persuasion, and seamless connectivity are often aided by their easy-going demeanor.
If they can be dedicated workers and leaders in their respective fields of interest, they can also be a tad laidback and careless at times.
And if you're a Libra yourself, we are certain that you are ready to go through this thorough compilation of world-famous personalities who share your sun sign.
So, please keep reading for we have rounded up a list of 50 names just for you.
50. Simon Cowell (October 7, 1959)
If there is anyone who exemplifies the judgmental side of Libra, it is Simon Cowell. A prominent television personality, entrepreneur, and record executive, he is the creator of The X Factor and Got Talent franchises that have managed to amass a following in the western world.
Included by Time magazine on its list of the 100 most influential people in the world in 2008, Cowell first gained recognition as a judge on Pop Idol.
In 2010, he received the BAFTA Special Award for his "outstanding contribution to the entertainment industry and his development of new talent."
49. Rebecca Ferguson (October 19, 1983)
The attractive Rebecca Ferguson celebrates her birthday on October 19 and is, therefore, a Libra. While she managed to come into the spotlight following her portrayal of Elizabeth Woodville in the British television miniseries The White Queen, she found further fame by starring as an MI6 agent in the fifth and sixth installments of the smash-hit Mission Impossible series.
Recipient of the Best Actress award at the 2016 Prague Independent Film Festival, Ferguson was seen playing significant characters in motion pictures such as Doctor Sleep, Dune, and Life, to mention a few.
48. Jeff Goldblum (October 22, 1952)
Known for his performances in top-grossing movies of their time, such as Jurassic Park and Independence Day, Jeff Goldblum is a Libra.
Even though he has gone on record to call astrology "utter nonsense", one cannot deny the fact that his charm comes straight from belonging to his zodiac.
The actor, who played a lot of supporting characters in the late 1970s and early 1980s, found mainstream attention as Seth Brundle in David Cronenberg's The Fly.
Goldblum's character play in the television series Will & Grace earned him a Primetime Emmy Award nomination.
47. Alicia Silverstone (October 4, 1976)
Alicia Silverstone, who made her film debut in the thriller The Crush, gained prominence at the age of 16 as a teen idol when she featured in the music video for Aerosmith's "Cryin".
Her performance in the teen comedy film Clueless fetched her a multi-million dollar deal with Columbia Pictures. We can vouch for the fact that Silverstone promotes fairness like a Libra.
While the actress has been a vegan and, therefore, an advocate of animal rights, she is also known to have done a ton of philanthropy-related work for PETA.
The Libra native received a Golden Globe nomination for Best Actress - Television Series Musical or Comedy for her performance in the short-lived series Miss Match.
46. Zach Galifianakis (October 1, 1969)
Trust Zach Galifianakis to demonstrate the key traits of a Libra both in his personal and professional life. The actor, who shot to fame with the release of Due Date and The Hangover trilogy of films, stays true to his zodiac.
We say so because we believe that the actor believes in relationship-building. While his show Between Two Ferns is all about going deep, being witty, and engaging in fruitful conversations with his renowned interviewees, even his characters in the aforementioned movies revolve around him being a buddy to his companions.
Good or bad, we leave that to you to decide.
45. Felicity Jones (October 17, 1983)
British actress Felicity Jones started her professional acting career as a child by appearing in the film The Treasure Seekers and the television series The Worst Witch and its sequel Weirdsister College.
The Libra celebrity, who celebrates her birthday on October 17, managed to impress viewers and critics alike after featuring in motion pictures such as Northanger Abbey, Like Crazy, and True Story.
Further fame and critical acclaim followed after her adroit character projection in The Theory of Everything; a film that earned Jones nominations for the Golden Globe Award, Screen Actors Guild Award, BAFTA Award, and Academy Award for Best Actress, respectively.
44. Ranbir Kapoor (September 28, 1982)
One of Bollywood's finest A-listers today, Ranbir Kapoor is kind and genuine just like most people who share his zodiac sign.
Standing true to his Libra traits, the Wake-Up Sid actor can come across as both kind and flirtatious at the same time, which, of course, is a trait of his sign.
Credit has to be given to this new-age star for maintaining a healthy balance between his personal and professional life.
The Libra native has delivered some of the finest performances of his career so far in acclaimed feature films such as Barfi!, Rockstar, and Tamasha.
If you ever doubt his Libra side, remind yourself that this Indian film actor is also known to be extremely private and, yet, gossipy.
43. Bella Hadid (October 9, 1996)
Bella Hadid was voted "Model of the Year" by industry professionals on a major model website back in 2016.
And, within four years, she made innumerable appearances on international Vogue magazine covers. Like the Libra she is, the supermodel can be seen cherishing the relationship that she shares with her other recognized siblings, Anwar and Gigi.
As the middle child, Hadid is known to have been superb at mediating a conflict. Also, the creative Libra in her seems to have pushed her towards a creative field like fashion.
Hadid went on to break Doutzen Kroes's record for the most Vogue September covers in one year by appearing in five international editions in 2017.
42. Alicia Vikander (October 3, 1988)
The gorgeous Swedish actress Alicia Vikander kick-started her professional acting career as a child in minor stage productions. The Libra celebrity is also known to have trained as a ballet dancer at the Royal Swedish Ballet in Stockholm.
After gaining recognition for her performances in credits such as Anna Karenina and A Royal Affair, she rose to fame courtesy of her appearance in popular mainstream features such as Ex Machina, The Danish Girl, and Tomb Raider.
Doing justice to her unabashed Libra personality trait, Vikander identifies herself as a feminist and has been an advocate for gender equality in cinema.
41. Bob Odenkirk (October 22, 1962)
Acclaimed film and television actor Bob Odenkirk was also born under the sign of Libra on October 22. While he gained recognition following his character projection of Saul Goodman on Breaking Bad, his popularity soared almost immediately after he started to headline its equally popular spin-off series Better Call Saul.
For his performance in the latter, the Libran received five nominations for the Primetime Emmy Award for Outstanding Lead Actor in a Drama Series.
However, before Odenkirk went on to cement his place as a dependable television actor, he allowed his creative mind to shine by writing for television shows such as Saturday Night Live and The Ben Stiller Show during the late 1980s and 1990s.
40. Zachary Levi (September 29, 1980)
This Libra celebrity first rose to prominence after starring as Chuck Bartowski in the series Chuck. However, Zachary Levi tasted success in the true sense of the word following the theatrical outing of Shazam! in 2018.
While the American Underdog actor will be reprising the titular role in 2023's Shazam! Fury of the Gods, what is worth mentioning is that he is known to have published a memoir/self-help book titled Radical Love: Learning to Accept Yourself and Others as well.
A sports car and motorcycle enthusiast, the Libran has never shied away from talking about his struggles with mental health over the years.
39. Catherine Zeta-Jones (September 25, 1969)
This ineffably pretty motion picture star is also known for her humanitarian work - a trait that is visible in quite a few Libra celebrities out there.
Aside from being a competent screen performer, Catherine Zeta-Jones is also known for dedicating a large chunk of her time to organizations working to end child exploitation.
The actress, who made her acting debut at the dawn of the 1990s, made a name for herself in Hollywood by enacting roles that highlighted her sex appeal.
A vocal supporter of those battling AIDS, Catherine has been a recipient of an Academy Award, a British Academy Film Award, and a Tony Award, respectively.
38. Gwyneth Paltrow (September 27, 1972)
The Academy Award-winner Gwyneth Paltrow may have significantly reduced her film workload after becoming a mother in 2004, but she had already featured in several acclaimed projects until then.
The actress, who was noted for her performances in Seven and Emma, gained wider recognition after her character projection in Shakespeare in Love.
All thanks to the Libra in her, she likes to experiment and has, thus, self-founded the luxury brand Goop that she's expanded to a super-profitable business over the years.
Needless to say, it's quite obvious that the actor has an eye for high-quality products and goods.
37. Bella Thorne (October 8, 1997)
Actress, model, singer, and writer, Bella Thorne has tried her hands at some of the most creative fields within the entertainment industry.
Recipient of an Imagen Award, a Shorty Award, a Teen Choice Award, and three Young Artist Awards, she, like a true Libra, has an affinity for the finer things as well.
Best known for The Babysitter film series, she owns a 2.55 million dollar home in Sherman Oaks, California, and yes, she has made sure that its hot pink exterior does justice to her personality.
Aside from performing in the movies, Thorne has also ventured into music, having released her debut single "Watch Me" in 2011.
36. Donald Glover (September 25, 1983)
This multi-talented Libra personality has been on our screens and in our headphones for quite some time now, all thanks to his vast-ranging artistry.
Like a true Libra who appreciates finer things in life, Donald Glover has done his best to fine-tune every single project that he has worked on either as an actor or singer/rapper.
It is not surprising then that his creativity has been duly acknowledged by fans and through awards. Glover has starred in several successful films such as The Lazarus Effect, The Martian, Spider-Man: Homecoming, and Solo: A Star Wars Story.
Known to be a private person, he began dating Michelle White in 2015. The couple has been blessed with three sons ever since.
35. Lena Headey (October 3, 1973)
One of the sexiest Libra natives to make it to our list, Lena Headey shot to global fame after portraying the famous Cersei Lannister in the epic fantasy drama series Game of Thrones.
While her performance earned her five Primetime Emmy Award nominations and a Golden Globe Award nomination, it also went on to underscore the fact that one should never get on a Libra's bad side.
Headey, who made her feature film debut in the British film The Clothes in the Wardrobe, continued to star in well-known mainstream titles such as The Brothers Grimm, 300, Imagine Me & You, and Fighting with My Family.
The Libra lady was also seen playing Sarah Connor in the science fiction television series Terminator: The Sarah Connor Chronicles.
34. Anthony Mackie (September 23, 1978)
Marvel star Anthony Mackie, who made his acting debut in the semi-biographical drama film 8 Mile, is a Libra.
After earning critical acclaim for his character projection in Brother to Brother, he continued to prove his mettle as a performer by starring in features such as The Manchurian Candidate, Million Dollar Baby, and The Hurt Locker.
The Libra native achieved global recognition by portraying Sam Wilson/Falcon/Captain America in the Marvel Cinematic Universe hits.
33. Susan Sarandon (October 4, 1946)
The wonderful Susan Sarandon is a Libra who is known to have combined her professional acting career with political activism seamlessly.
Recipient of an Academy Award, a BAFTA Award, and a Screen Actors Guild Award, the Libra celebrity began her acting career in the drama film Joe at the dawn of the 1970s.
A rather bright screen actor during her prime, she rose to prominence with the cult classic musical Rocky Horror Picture Show in 1975.
All thanks to her attractive persona and magnificent performances, Susan is an eternal A-lister who will perhaps never fall.
32. Jimin (October 13, 1995)
The South Korean singer and dancer made his debut as a member of the popular South Korean boy group BTS.
The only Libra in the group, he is known to have released singles that have been described as both stunning and dramatic, carrying emotional undertones.
Jimin went on to consolidate his position within the South Korean entertainment industry by becoming the first BTS member to have a solo music video (Serendipity) with over 100 million views on YouTube.
The Libra native was awarded the fifth-class Hwagwan Order of Cultural Merit by the President of South Korea in 2018.
31. Sacha Baron Cohen (October 13, 1971)
Born on October 13, Sacha Baron Cohen is one entertainer who ticks all the correct boxes of being an unabashed entertainer, and, ultimately, a Libra.
One of the most creative and competent Librans to make it to our list, he is best known for his creation and mind-boggling portrayal of the fictional satirical characters Ali G, Borat Sagdiyev, Brüno Gehard, and Admiral General Aladeen, respectively.
Also, like a true Libra, The Dictator star has been a devoted husband to his beautiful wife Isla Fisher.
Named by The Times among the 30 best living comedians, Sacha has also delivered praiseworthy performances on television shows such as The 11 O'Clock Show, Who Is America?, and Da Ali G Show, among others.
30. Snoop Dogg (October 20, 1971)
Well, Snoop D-O-G-G is yet another well-known rapper who happens to be a bonafide Libra. The celebrity, whose fame dates back to 1992 when he was featured on Dr. Dre's debut solo single has also participated in motion pictures and hosted several television shows.
Libras are famously friendly and this trait is more than evident in the very accessible Snoop Dogg, who has also sung a promotional chartbuster song in the Bollywood smash hit Singh is Kinng.
Also, standing true to his people-friendly Libra trait, Dogg claims to have both Kevin Hart and Martha Stewart on his speed dial.
He has been a recipient of an American Music Award and a Primetime Emmy Award.
29. John Mayer (October 16, 1977)
Born on October 16, John Mayer exhibits his zodiac traits in his work. Since most of his creations are heartbreak ballads and songs mourning relationships, we cannot help but assume that he's a true Libra who knows the value of a 'ship.
The singer won the Grammy Award for Best Male Pop Vocal Performance for his single "Your Body Is a Wonderland" in 2003.
Just like other Libra celebrities on our list, Mayer has also looked for secondary career options to do justice to his creativity.
Not only has he tried television hosting and comedy but he has also penned columns for magazines such as Esquire.
His inherent humanitarian Libra trait allows him to support and perform for various causes and charity benefits.
28. Zac Efron (October 18, 1987)
The Dirty Grandpa actor started his professional acting career in the early 2000s and rose to prominence in the late 2000s.
Best known for headlining titles such as The Lucky One and New Year's Eve, Zac Efron is also a Libra.
Since the zodiac sign is associated with love and beauty, those were the traits that girls used to see in him when he first burst onto the scene.
Having said that, Efron received a Daytime Emmy Award in 2021 for the Netflix web documentary series Down to Earth with Zac Efron.
27. Hilary Duff (September 28, 1987)
The beautiful Hilary Duff is yet another Libra celebrity who agrees that her sign affects her decision-making more often than one would think.
A recipient of seven Nickelodeon Kids' Choice Awards, four Teen Choice Awards, and two Young Artist Awards, she has always been known for her Lizzie McGuire Disney-star sweetness.
It is not surprising to note then that just like the aforementioned character that she portrayed, she values friendships in her real life as well.
The fact that the How I Met Your Father actress still hangs with her former co-stars proves it. Duff has also enjoyed significant commercial success with the release of her music albums.
26. Viggo Mortensen (October 20, 1958)
Libras are thought to be multi-talented, and Viggo Mortensen has left no stone unturned to prove the same. Besides being a critically acclaimed actor, the man is also a writer, director, producer, musician, and multimedia artist - perhaps in that order.
Born on October 20, the Libra native made his motion picture debut by playing a small role in the Peter Weir-helmed 1985 thriller, Witness.
Recipient of a Screen Actors Guild Award, Mortensen received international recognition in the early 2000s for his portrayal of Aragorn in the epic fantasy adventure trilogy The Lord of the Rings.
The Libra in the Eastern Promises actor has propelled him to explore poetry, music, fine arts, and photography as well.
25. Brigitte Bardot (September 28, 1934)
One of the most popular French film stars of her time, Brigitte Bardot is a former actress, singer, and model, who set the screen on fire by playing sexually emancipated characters with hedonistic lifestyles.
Within no time, the Libran went on to cement her place as one of the best-known and admired sex symbols of the 1950s and 1960s.
Even though she decided to retire from the entertainment industry in 1973, she remains a major popular culture icon; especially when it comes to French cinema.
Like most Libras out there, Bardot is known for her strong personality and outspoken nature. After hanging her boots, the And God Created Woman star became an animal rights activist and founded the Brigitte Bardot Foundation.
24. Avril Lavigne (September 27, 1984)
Not many are aware of the fact that Avril Lavigne is a Libra and that her debut studio album, Let Go, continues to be one of the top-selling albums of the 21st century by a Canadian artist.
The singer/songwriter is considered to be a significant figure in the development of pop-punk music. It is not in the least bit surprising then that her smash hit singles from her maiden album earned her the title of "Pop Punk Queen".
Those who are curious to learn what Libra-rising celebrities are like need to look no further than this Canadian artist, who has been called one of the female singers to have best represented 2000s rock music.
Also known for her "rocking" fashion sense, Lavigne has influenced a wide array of musical artists.
23. Lil Wayne (September 27, 1982)
Since we have made it clear that a lot many Libra celebrities fancy the "finer things in life", what made you think that rapper and artist Lil Wayne would settle for anything less?
The Libra native, who currently lives in a 15.4 million dollar mansion in Hidden Hills, California, is regarded as one of the most influential hip-hop artists of his generation.
Wayne's career began at the tender age of 12 and his success can be gauged from the fact that he has gone on to sell over 120 million records worldwide to date.
He has received five Grammy Awards, eleven BET Awards, four Billboard Music Awards, two MTV Video Music Awards, and eight NAACP Image Awards.
22. Dakota Johnson (October 4, 1989)
The stunning Libra Dakota Johnson made her motion picture debut at the tender age of 10 in Crazy in Alabama.
The actress had her breakthrough portraying Anastasia Steele in the erotic romantic drama film series Fifty Shades. Soon after, she was seen participating in feature films such as Bad Times at the El Royale, Suspiria, and The Peanut Butter Falcon, to mention a few.
If you have been lucky enough to check her Hollywood home out, you'd know how it showcases her quirky personality and knack for aesthetics.
Moreover, it demonstrates that like a true Libra, the Cha Cha Real Smooth actor fancies chic and finer things in life.
21. John Krasinski (October 20, 1979)
Yet another Libra celebrity who is acknowledged for his successful real-world relationships is Jim Halpert from The Office. Well, umm, we are kidding.
It's actor-director John Krasinski, who has, time and again, proved to be a doting husband to his star wife Emily Blunt.
Included on Time magazine's list of the 100 most influential people in the world in 2018, Krasinski is known to have helmed the critically acclaimed horror film A Quiet Place and its sequel.
Aside from participating in television series and motion pictures, the Libra celebrity has performed voice-over work both in animated and documentary features.
His performance in the Amazon thriller series Jack Ryan fetched him a nomination for Outstanding Performance by a Male Actor in a Drama Series at the Screen Actors Guild Awards.
20. Marion Cotillard (September 30, 1975)
One of the finest and most popular French actresses of the 21st century, Marion Cotillard is a film producer, singer, environmentalist, and, also Libra.
Duly acknowledged for her roles in independent features and mainstream blockbusters both in European and Hollywood productions, the Libra celebrity became a Knight of the Order of Arts and Letters in France in 2010.
She was promoted to Officer in 2016. Cotillard exhibits the creative side of a Libra to the fullest. Besides her immensely successful acting career, the Inception actor is also known for her fondness for music.
Not only can she sing but she can also play the guitar, bass guitar, keyboard, and tambourine, respectively.
19. Christoph Waltz (October 4, 1956)
One of the most recognized and respected Libra names to make it to our list, Christoph Waltz has been a performer par excellence for over four decades now.
Best known for his critically acclaimed character projection in the Quentin Tarantino directorial ventures Inglourious Basterds and Django Unchained, the actor can be seen communicating in German, English, and French in both the hugely successful titles.
A recipient of two Academy Awards, two Golden Globe Awards, two British Academy Film Awards, and two Screen Actors Guild Awards, Waltz has also delivered noteworthy performances in credits such as Big Eyes, The French Dispatch, and Downsizing.
18. Cardi B (October 11, 1992)
This rapper and songwriter ticks all the boxes of being a Libra. Not only is she ultra-talented but she is also romantic and pretty much the life of any party.
The celebrity herself believes that her personality traits do full justice to her zodiac sign. It is not surprising then that she tweeted, "I'm such a Libra it's not even funny my sign represents me so well", back in 2016.
Cardi B, who is widely recognized for her aggressive flow, clever punchlines, and outspoken lyrics, is considered to be one of the most influential female rappers of all time.
It is imperative to mention that she is a female rapper with the most songs with a billion streams on Spotify. That Libra enough for you?
17. Kim Kardashian (October 21, 1980)
This American media personality, socialite, and businesswoman embodies the word "aesthetic" quite as most Libras do.
Kim Kardashian, who first gained media attention as a friend and stylist of Paris Hilton, shot to global fame after the sex tape Kim Kardashian, Superstar, was released in 2007.
Standing true to her Libra traits, she can be seen valuing harmony and relationships over and above everything else.
That is precisely the reason she starred in the reality series Keeping Up With The Kardashians for years. Kardashian, who has hundreds of millions of followers on her social media platforms, is acknowledged for exemplifying the notion of "being famous for being famous".
Of late, she has been seen lobbying for prison reform and clemency.
16. Naomi Watts (September 28, 1968)
Naomi Watts, who struggled as an actress at the beginning of her career, started her rise to prominence after playing an aspiring actress in David Lynch's psychological thriller Mulholland Drive.
The Libra celeb was then seen delivering noteworthy performances in motion pictures such as 21 Grams, The Impossible, and The Ring, to mention a few.
An ambassador for the Joint United Nations Programme on HIV/AIDS and Pantene's Beautiful Lengths, Watts has always been reticent about her personal life.
Just like other Libra natives on our list, the acclaimed cine star also truly enjoys the finer things in life.
That probably explains why she ended up purchasing a nearly 6 million-dollar home in upstate New York. Is that Libra enough for you?
15. Sigourney Weaver (October 8, 1949)
A distinguished figure in science fiction and popular culture, Libra Sigourney Weaver was voted Number 20 in Channel 4's countdown of the 100 Greatest Movie Stars of All Time.
Recipient of a British Academy Film Award, two Golden Globe Awards, and a Grammy Award, she rose to fame after playing the crucial role of Ellen Ripley in the Ridley Scott directorial venture, Alien.
The character that Weaver played in the very popular Alien franchise is regarded as one of the most significant female protagonists in the history of mainstream cinema.
The Libra native, who takes pride in her prolific filmography, has also done extensive voiceover work and has portrayed multiple roles in animated features.
14. Usher (October 14, 1978)
Often referred to as the "King of R&B" during his prime by several media outlets, Usher has been no less than an icon for the music industry.
Not only has he been an award-winning musician and performer but he's also a philanthropist who is acknowledged for his involvement in humanitarian causes.
That being said, the celebrity has allowed his Libra traits to take precedence as he is known to have developed deep and long-lasting bonds within the entertainment industry.
The fifth-most awarded artist at the Billboard Music Awards, he owns the record label Raymond-Braun Media Group (RBMG). Needless to mention, Usher is the finest example of pure crossover success.
13. Matt Damon (October 8, 1970)
The Good Will Hunting star, who has received an Academy Award and two Golden Globe Awards, has been ranked among Forbes' most bankable stars.
The Libra celebrity began his acting career by appearing in high school theater productions and gained recognition worldwide for his character projection in feature films such as Saving Private Ryan, Contagion, Ford v Ferrari, and The Departed, to name a few.
Further fame followed with the astounding success of the Bourne franchise of action flicks. Just like most Libras on our list, Matt Damon is also known to value important relationships in his life; something that has been apparent courtesy of the solid relationship that he shares with Ben Affleck.
12. Monica Bellucci (September 30, 1964)
Arguably the most popular Italian actress of the late 1990s and the 21st century, Libra beauty Monica Bellucci is widely regarded as one of the most gorgeous women in the world, and rightfully so.
While she kick-started her career as a fashion model, the Malena actor soon established herself as a leading performer by appearing in Italian motion pictures.
Not long after that, the stunning woman made her rather successful transition to both American and French cinema. Bellucci made history at the age of 51 by becoming the oldest Bond girl in the history of the franchise by appearing in the smash-hit Sam Mendes directorial venture, Spectre.
We firmly believe that she makes Libra a far more desirable zodiac sign.
11. Rita Hayworth (October 17, 1918)
Rita Hayworth, who gained fame during the 1940s as one of the era's top stars, was an actress, dancer, producer, and, obviously, a Libra.
The favorite pin-up girl for GIs during World War II, the media often referred to her as "The Love Goddess" to describe her glamorous screen presence.
Best known for her performance in the film noir Gilda, Hayworth has been given a spot in the American Film Institute's survey of the top 25 female motion picture stars of all time. The Libra lady was married and divorced five times.
10. Eminem (October 17, 1972)
The world of entertainment has been blessed with an awful lot of Libra rappers. Arguably the most popular among them all is Eminem.
Credited with popularizing hip-hop in middle America, he is one of the greatest rappers in the history of the music industry.
The rapper, whose success went on to break racial barriers, has been an inspiration for many artists of various genres.
Even though his music and persona may come across as fierce, Eminem is known to have started the Marshall Mathers Foundation to help disadvantaged youth.
Needless to say, he allowed his humanitarian side to flourish in a career that's been all about creativity and expression.
9. Michael Douglas (September 25, 1944)
One of the most prominent screen actors of all time, Michael Douglas first achieved prominence for his performance in the police procedural television series The Streets of San Francisco.
The actor continued to impress the viewers by delivering praiseworthy performances in feature films such as Wall Street, Fatal Attraction, and The Game.
He will soon be reprising his role of Hank Pym in the Marvel Cinematic Universe film Ant-Man and the Wasp: Quantumania.
Just like his beloved wife Catherine Zeta-Jones, Douglas is also a Libra. It's crystal clear that both the Libra natives value their relationship more than anything else since they have been married for more than 20 years now.
8. Amitabh Bachchan (October 11, 1942)
One of the greatest cine-stars in the history of Indian cinema, Amitabh Bachchan has worked in more than 200 mainstream feature films thus far.
Referred to as the "Shahenshah of Bollywood", he is known for his caring attitude toward his family and friends.
Just like a true-blue Libra, he believes in bringing peace and tranquility into people's lives; something that he has successfully and constantly done through his presence in the movies for over five decades.
The veteran superstar, who exhibits the great trait of seeing the positive side to all obstacles, has maintained his refined personality in public for years now.
Big B's Libra side also comes to the fore when he is seen enjoying being a part of public interactions.
7. Brie Larson (October 1, 1989)
Known for her supporting roles in comedies as a teenager, Brie Larson tasted stardom and well-deserved success following the release of the critically acclaimed Room in 2015.
Even though she can be seen standing up for justice as Captain Marvel, she allows her Libra traits to come to the fore when she makes time to host a podcast with her best friend.
A powerhouse actress, Larson has been a vocal supporter of socio-political issues such as voting rights and gender awareness.
She has received an Academy Award, a Golden Globe Award, a Screen Actors Guild Award, and a British Academy Film Award in her career so far.
6. Bruno Mars (October 8, 1985)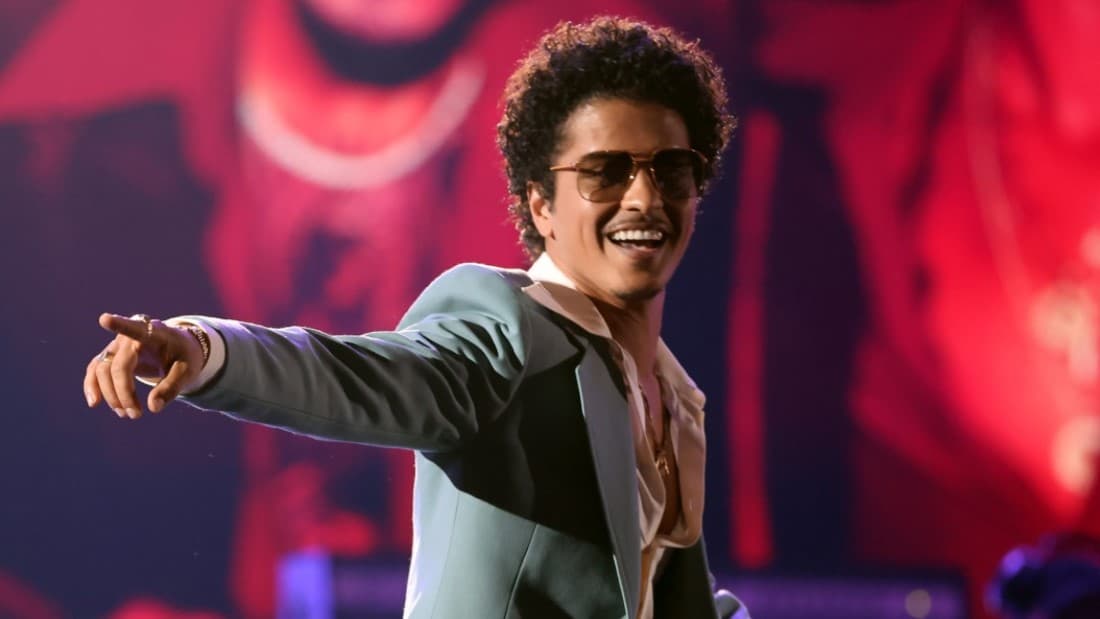 This singer, songwriter, and record producer has turned out to be one of the most successful and recognized artists within the music industry in the 21st century.
Best known for his solid stage performances and retro showmanship, he has performed in a wide range of musical styles, including pop, R&B, funk, soul, reggae, disco, and rock.
Even though Libra's ruling planet is Venus, the Libra native in Bruno is an out-and-out "Mars", if you know what we mean.
A recipient of 15 Grammy Awards, Mars has sold over 130 million records worldwide. Add to that the fact that his concert tours are some of the highest-grossing in history.
5. Kate Winslet (October 5, 1975)
There is no denying the fact that Kate Winslet is one of the most admired female superstars to have ever faced the camera anywhere in the world.
Also, she carries a lot many visible traits of Libra both in her personal and professional life. The Academy Award-winning actress, who strives for balance when it comes to the roles she chooses to play, is, in fact, a triple Libra.
This means that she has it as her sun, moon, and rising sign, respectively. A much-loved screen star, she is known for appreciating any character that she opts to play; something that is noticeable in her many commendable performances.
Winslet is also a doting mother and housewife who exudes positive energy, which continues to make her more likable and popular both in her friend circle and among her fans the world over.
4. Will Smith (September 25, 1968)
American actor and ex-rapper Will Smith first rose to prominence by starring as a fictionalized version of himself in the sitcom The Fresh Prince of Bel-Air.
One of Hollywood's most bankable stars, he has been a recipient of an Academy Award and four Grammy Awards.
The actor achieved wider fame by headlining popular motion pictures such as The Pursuit of Happyness, Enemy of the State, Ali, and the Bad Boys and Men in Black franchises, respectively.
Given the fact that Smith has fostered the most amazing family dynamic with Willow, Jaden, and Trey Smith, it is pretty clear that the Libra in him knows and acknowledges the value of relationships.
So, what if he participated in a film titled The Gemini Man, the actor is as close to being a Libra as any other name on our list.
3. Julie Andrews (October 1, 1935)
An acclaimed cine star, a competent singer, and a successful author, Julie Andrews practically invented talent and charm, so it is really surprising to learn that she's a Libra.
Well, not if you ask us, no. The award-winning veteran superstar, who was made a Disney Legend in 1991, was honored with the title of 'Dame' by Queen Elizabeth II for her services to the performing arts.
One of the top box office stars of the 1960s, Andrews has featured in critically and commercially acclaimed titles such as Mary Poppins, The Sound of Music, The Princess Diaries, and My Fair Lady.
She was ranked No. 59 in the BBC's poll of the 100 Greatest Britons in 2002.
2. Hugh Jackman (October 12, 1968)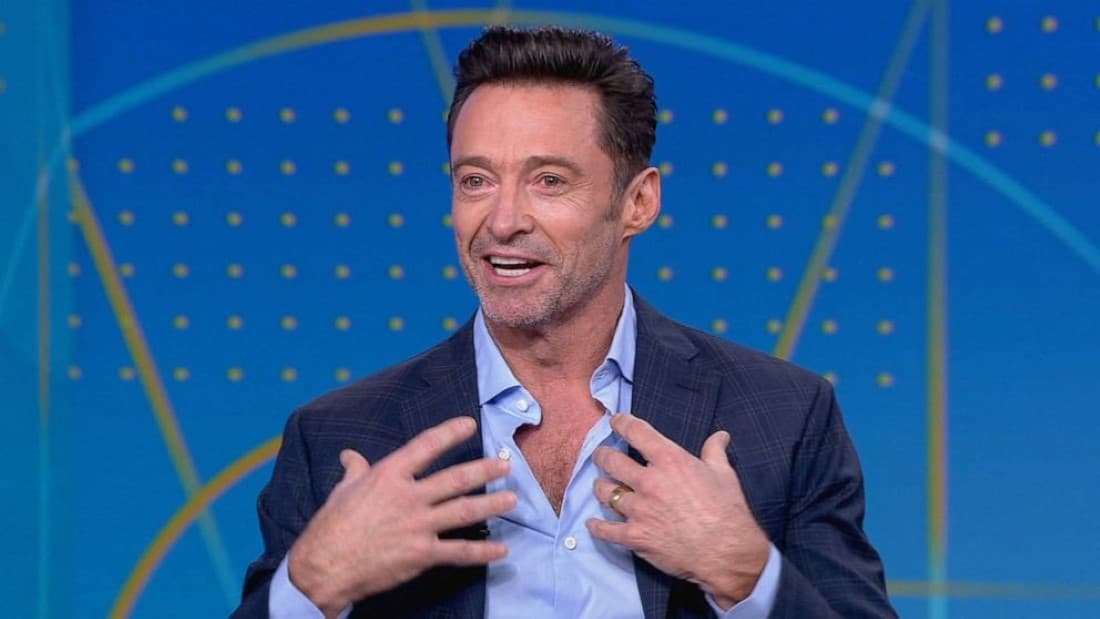 After having shot to instant fame by portraying James "Logan" Howlett/Wolverine in the X-Men series of films, Hugh Jackman never looked back.
Following the spectacular success of the franchise and its spin-off movies, the actor was seen in critically acclaimed projects such as Les Misérables, The Prestige, Prisoners, and The Greatest Showman.
The Eddie the Eagle star also put his creativity on display when he agreed to host the 81st Academy Awards in 2009.
Even though he has had an ultra-successful and active career, his work life hasn't stopped him from focusing on his relationship with his wife Deborra-Lee Furness, to who he has been married since 1996.
Needless to mention, Jackman is as Libra as they come, and we love it!
1. John Lennon (October 9, 1940)
John Lennon's inclusion on our list will perhaps make you believe that Libra is, indeed, one of the best zodiac signs out there.
This singer and songwriter achieved worldwide stardom as founder, co-songwriter, co-lead vocalist, and rhythm guitarist of the Beatles, which is arguably the most loved band in the history of music.
The inherent Libra in Lennon also often brought out the peace activist in him. While he was voted eighth in a BBC history poll of the 100 Greatest Britons in 2002, Rolling Stone ranked him the fifth-greatest singer and 38th-greatest artist of all time.