»
Top 50 Most Popular Canadian Celebrities Of All Time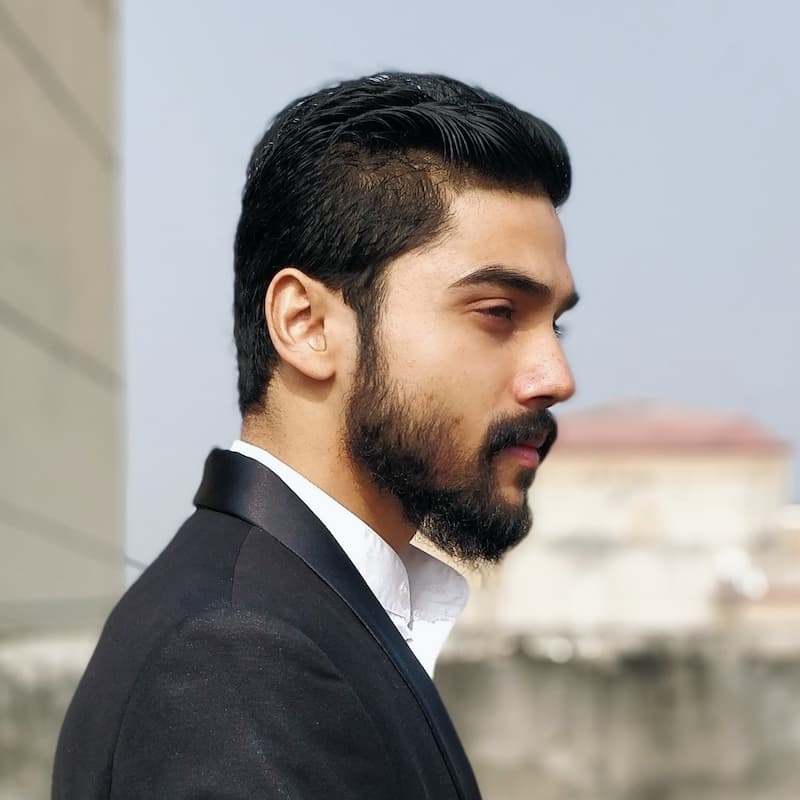 Shivam-Posted July 30, 2023
---
We all know that hundreds of people from across the globe visit Canada to exploit its academic resources and the many outdoor exploration possibilities that it has to offer. However, there are some like you and me whose fascination for the country stems from the fact that it is home to some incredibly popular celebrities.
Indeed, so many Canadians have gone on to successfully make an impression in the world of entertainment through their craft. While we sure are familiar with artists such as Justin Bieber, Ryan Gosling, and Rachel McAdams, most of us have continued to stay ill-informed about Canadian geography and other cultural facts.
Be that as it may, we are to help you befriend some of the most renowned figures to hail from the subtle and surprising land of maple syrup and ketchup chips.
So, as you go through our piece, do not be astounded to discover that some of your favourite actors, musicians, and fashion figures happen to hail from north of the United States border.
50. Pamela Anderson
Those who have followed this Canadian-American from British Columbia remember her as the star model for Playboy magazine. Pamela gained further fame after she started to make regular appearances on the television series Baywatch during the 1990s.
The controversial celebrity was in the news of late following the premiere of the biographical series Pam & Tommy which chronicles the marriage between her and drummer Tommy Lee. The actress-model has been seen participating in television shows such as The Nanny, V. I. P., Home Improvement, Stacked, and Raw Justice over the years. In fact, her role as Lisa in the award-winning show Home Improvement is credited with catapulting her to fame.
Also a prominent activist for the animal rights movement, Anderson made her undeniable presence felt in India's biggest reality show, Bigg Boss, which is hosted by India's most popular film star, Salman Khan. She was inducted into Canada's Walk of Fame in 2006.
49. Elisha Cuthbert
Elisha Ann Cuthbert Phaneuf, known professionally as Elisha Cuthbert, was first seen in the 1997 Canadian family drama Dancing on the Moon. Once a rising Canadian celeb, she was first seen making an appearance as an extra in the Canadian horror-themed series for children Are You Afraid of the Dark?.
Sooner than later, the actress was assigned to play the leading role in the 1998 drama film Airspeed. Cuthbert went on to make a name for herself by starring in Hollywood productions such as 24, Old School, and Love Actually, to name a few.
However, it was her performance in The Girl Next Door that brought her fame in the true sense of the word.
48. Alexander Ludwig
Actor and country musician Alexander Ludwig first came to prominence as a teenager. He was seen making his presence felt in the films The Seeker: The Dark Is Rising and Race to Witch Mountain.
He ventured into the mainstream in the true sense of the word by playing the part of Cato in The Hunger Games. However, the former freestyle skier shot to fame only after having portrayed the legendary Viking Björn Ironside in the famed History Channel series Vikings.
His maiden music album, Highway 99, was released via BBR Music Group in the August of 2022.
47. Laura Vandervoort
The lovely Laura Vandervoort has gone on to make her striking presence felt in television shows such as Instant Star, Haven, Bitten, Smallville, and V after having made her debut in the late '90s.
She had already featured in a ton of commercials when she made her maiden screen appearance as a 13-year-old in the television series Goosebumps. Sooner than later, the Riverworld actor got the opportunity to play the main lead in the teen television drama series Instant Star.
Her debut full-length feature, The Lookout, hit the screens in 2006.
46. Will Arnett
We all know that Will Arnett's deep baritone voice is one of the primary reasons he has managed to make his presence felt in the entertainment industry. His powerful voice has helped bring to life the central characters in TV and film projects such as Danny Phantom, Ice Age: The Meltdown, Ratatouille, Monsters vs.
Aliens, and Despicable Me. That said, the actor is perhaps recognized for his roles in Arrested Development and BoJack Horseman. He has been a recipient of seven Primetime Emmy Award nominations so far.
Of late, Arnett has been seen playing a part in the six-part improvised comedy series Murderville on Netflix.
45. Hayden Christensen
Hayden Christensen was thinking right when he decided to give his career a kick-start on Canadian television. It certainly helped him gain a ton of experience and made him far more confident as a screen performer.
We can vouch for the same as his outstanding portrayal of Anakin Skywalker/Darth Vader in the Star Wars prequel trilogy films turned him into a mainstream star. Therefore, it wasn't surprising to see him play the main antagonist in the Disney+ series Obi-Wan Kenobi.
For those who do not know, the actor will also be reprising his role in the upcoming Disney+ series Ahsoka. Christensen has gone on to participate in titles such as Awake, Jumper, Takers, and Little Italy over the years.
However, his performances in Life as a House and Shattered Glass are credited with bringing him critical acclaim. Sure enough, we hope to catch him more on the big screen.
44. Victor Garber
Known for his work in film, television, and theatre, the talented Victor Garber truly emerged victorious when it comes to his screen career. While he may not be seen in films as much today, he certainly is among the most distinguished Canadian actors to date.
He had a decent acting experience when he appeared in the global blockbuster Titanic in 1997. Since then, he has gone on to participate in titles such as Milk, Argo, Sleepless in Seattle, Legally Blonde, Sicario, and Happiest Season.
The man has also been seen playing a variety of characters on television. For his performance in the drama series Alias, he went on to receive three consecutive and well-deserved nominations for the Primetime Emmy Award for Outstanding Supporting Actor in a Drama Series.
43. Neil Young
Neil Young was certainly quite young when he commenced his young and enthusiastic music career in Winnipeg in the 1960s. Sooner than later, he decided to move to Los Angeles and joined the folk-rock group Buffalo Springfield.
Today, the Canadian artist is recognized as one of the better songwriters of his time. Best known for exploring themes of justice and exposing injustice through his sound, he continues to perform and record music to this day. "Ohio" is widely regarded to be one of his greatest tracks.
One reason for the same could be that it promised to bring to light the murder of four unarmed students at an anti-Vietnam rally at Kent State University in 1970 by the U.
S. National Guard. Needless to say, Young is a rebel in his own right.
42. Neve Campbell
Recognized primarily for her work in the drama and horror genres, Neve Campbell rose to fame during the '90s as the ultimate scream queen. During the beginning of her career, she was seen appearing in television shows and movies such as Catwalk, The Canterville Ghost, and Party of Five.
However, it was in 1996 that she truly came into her own and became a well-known screen performer; courtesy of her performances in successful movies such as The Craft and Scream.
She reprised her role in the subsequent movies of the Scream franchise for over two decades. Today, Campbell is widely regarded as one of the top-grossing heroines of the horror genre.
41. Finn Wolfhard
Even though Finn Wolfhard is one of the youngest mainstream actors to make it to our story, he certainly seems to be doing well to deserve a spot here. Credit has to be given to the makers of Stranger Things for discovering the ardent screen performer in him.
Indeed, his adroit portrayal of Mike Wheeler in the famous Netflix series is credited with making him one of the youngest stars on the planet. Needless to say, he is already being counted among the most popular Canadian actors working today.
The actor also starred in the very popular film It and its sequel. However, not many are aware of the fact that he began his career on television and was, in fact, the lead vocalist and guitarist for the rock band Calpurnia.
If the aforementioned facts aren't enough to make you believe in his potential, make peace with the fact that Wolfhard made his directorial debut with the comedy short film Night Shifts in 2020.
Yes, he was only a teenager then.
40. Joshua Jackson
There is no denying that Joshua Jackson has gone on to cement his place within the industry by appearing in a handful of popular television shows over the years. The Canadian actor made his debut with the 1991 film Crooked Hearts and went on to star in shows such as drama Dawson's Creek, Fringe, The Affair, Fatal Attraction, and Dr Death.
His diligent role-play in the Canadian independent feature One Week earned him a well-deserved Genie Award for Best Performance by an Actor in a Leading Role. Add to that the fact that Joshua received a nomination for the Critics' Choice Television Award for Best Actor in a Limited Series for his performance in Dr Death.
39. Jay Baruchel
The talented Jay Baruchel has been a likeable screen performer ever since he made his debut in the late '90s. He was first seen playing a role in the television series The Worst Witch in 1998.
Perhaps best known for lending his voice to the character of Hiccup Haddock in the very popular How to Train Your Dragon franchise, the stand-up comedian and filmmaker has also made his presence felt in several motion pictures.
Over the years, the actor has gone on to make his undeniable presence felt in motion pictures such as Knocked Up, Tropic Thunder, The Trotsky, Fanboys, She's Out of My League, and This Is the End.
Baruchel was also recently seen playing the role of BlackBerry co-founder Mike Lazaridis in the critically acclaimed black comedy-drama, BlackBerry.
38. Dan Levy and Eugene Levy
The dynamic Dan did begin his career as a television host on MTV Canada, but there is no film buff that does not know that he gained recognition for his goofy character projection of David Rose in the hit sitcom Schitt's Creek.
Not only did he co-create the popular show with his father Eugene but he also co-starred in it with him and his sister, Sarah Levy. He has also been seen participating in feature films such as Happiest Season and Haunted Mansion.
On the other hand, Eugene Levy, who is best known and admired for his portrayal of the flustered Johnny Rose in Schitt's Creek, has received multiple accolades throughout his career.
A recipient of four Primetime Emmy Awards, a Grammy Award, and a Screen Actors Guild Award, he was appointed to the Order of Canada in 2011.
37. Michael Cera
Michael Cera has been able to perfectly portray awkward and offbeat characters in coming-of-age comedy films over the years. He started his career as a child actor and honed his skills both as a screen performer and musician as he matured.
The talented actor has made his presence felt in well-received motion pictures such as Superbad, Juno, Scott Pilgrim vs. the World, and This Is the End, to mention a few.
Cera is also known for his Broadway performances. However, what most of you may not know is that he went on to release his debut music album True That in 2014.
Further fame followed as he portrayed George Michael Bluth in the sitcom Arrested Development.
36. Martin Short
Only Murders in the Building star Martin Short has been a part of the highly competitive motion picture industry for five decades now. He was first seen on the television show Right On in the early '70s and has since gone on to establish himself as one of Canada's most refined screen performers.
Thanks to his contribution to cinema, he was appointed an Officer of the Order of Canada. So far, the actor has been seen playing a key role in television shows and motion pictures such as Mulaney, Maya and Marty, The Morning Show, Three Amigos, Innerspace, Three Fugitives, Captain Ron, and Clifford.
However, Short didn't mean to stop there. We say so because he impressed one and all with his solid performance in the Hulu comedy series Only Murders in the Building.
For his adroit character projection in the same, he went on to receive well-deserved nominations for the Primetime Emmy Award, the Golden Globe Award, the Screen Actors Guild Award, and the Critics Choice Television Award, respectively.
35. Leonard Cohen
Sure, music historians across the globe, and especially in Canada, are familiar with the work of Leonard Cohen. However, not many of his listeners are aware of the fact that he was one of the only artists to have first started his career writing novels and poetry.
Of course, the man decided to make the transition to folk music and achieved great success following the release of the song "Hallelujah". Not only has the track been covered innumerable times but it has also been featured in several movies over the years.
Needless to mention, Cohen is of the most popular bass singers of all time. It is not surprising then that he has been inducted into the Canadian Music Hall of Fame, the Canadian Songwriters Hall of Fame, and the Rock and Roll Hall of Fame, respectively.
34. Avril Lavigne
Yes, we know that Avril Lavigne is not as active today as she used to be during the early and late 2000s. However, let's assure you that we are also quite aware of the fact that her debut studio album, Let Go, continues to be one of the top-selling albums of the 21st century by a Canadian artist.
A significant figure in the development of pop-punk music, this singer/songwriter went on to surprise one and all with the release of her maiden album, whose success earned her the well-deserved title of "Pop Punk Queen".
Also known for her distinct fashion sense, Avril will always be remembered as one of the few female singers to have best represented 2000s rock music.
33. Shay Mitchell
Diehard fans of Pretty Little Liars would immediately recognize Shay for she rose to fame following her character projection of Emily Fields in the same. Not only were the fans impressed but she also went on to make a mark on the minds of critics.
So, of course, her performance brought her nominations for a People's Choice Award and six Teen Choice Awards. Also a recipient of a Young Hollywood Award in 2011, the actress was called the "Sexiest Woman Alive" by Esquire magazine in 2014.
Mitchell gained further fame for her character projection of Peach Salinger in Netflix's You. She is seen sharing cute videos of her son on her Instagram profile when she is not too occupied with work.
32. Katheryn Winnick
This gorgeous Canadian screen performer is perhaps best known for her starring roles in television shows such as Vikings, Wu Assassins, and Big Sky. Not many are aware of the fact that Winnick used to teach martial arts to actors on movie sets.
In fact, her experience of working on the sets inspired her to pursue professional acting in the first place. Besides the aforementioned shows, the actress has also been seen making her presence felt in motion pictures such as Cold Souls, Amusement, Choose, A Glimpse Inside the Mind of Charles Swan III, The Art of the Steal, Polar, Love & Other Drugs, and The Marksman, among others.
31. Evangeline Lilly
The lovely Evangeline Lilly gained recognition for her very first leading role as Kate Austen in the popular ABC drama series Lost. Her sincere performance and unmistakable screen presence in the aforementioned show ensured that she went on to star in a number of popular mainstream full-length features as well.
So, sooner than later, the actress was seen playing a crucial role in projects such as the Academy Award-winning war film The Hurt Locker and Real Steel. Lilly starred as Tauriel in Peter Jackson's The Hobbit film series and also went on to portray Hope van Dyne/Wasp in the Marvel Cinematic Universe films, beginning with 2015's Ant-Man.
30. William Shatner
Fans of the Star Trek franchise would be more than familiar with William Shatner. The man portrayed Captain Kirk in both the Star Trek television series and motion pictures. Needless to say, the popularity of the role helped him become one of the better-known Canadian actors in Hollywood.
Those who have known the man closely have often appreciated his self-deprecating humour and sound thinking. The former host of the reality-based television series Rescue 911, he has gone on to mark his presence in a number of television shows over the years.
That said, it is imperative to mention that Shatner has had a career as a recording artist as well. Not only that but the man has also put his creativity on display by authoring books that aim to highlight his life experiences before, during, and after working in the Star Trek universe.
29. Mike Myers
It's time we make room for the multi-faceted Mike Myers, who is not only a successful actor but also a comedian and filmmaker. A recipient of seven MTV Awards, a Primetime Emmy Award, and a Screen Actors Guild Award, he made his debut on the television show King of Kensington in the mid-1970s.
However, we all agree that he truly came to fame after making regular appearances on Saturday Night Live during the early 1990s. In fact, his presence on the program was immensely liked, which was further substantiated by the fact that it fetched him a Primetime Emmy Award for Outstanding Writing for a Comedy Series.
There was no stopping Myers following his stint on SNL. We say so because the man bolstered his screen career by playing the central protagonist in cult film franchises such as Wayne's World (1992–1993), Austin Powers (1997–2002), and Shrek (2001–2010).
28. Kiefer Sutherland
Since this actor/musician is best known for his starring role as Jack Bauer in the drama series 24, it is not surprising then that he delivered his career-best performance in the same.
Not only did Sutherland rise to fame following his appearance in the show but he also won an Emmy Award, a Golden Globe Award, two Screen Actors Guild Awards, and two Satellite Awards for his character projection.
The actor has gone on to make his presence felt in projects such as Stand by Me, The Lost Boys, Young Guns, Flatliners, A Few Good Men, The Three Musketeers, A Time to Kill, Phone Booth, and Melancholia, to mention a few.
His contributions to the entertainment industry have ensured that he's inducted into the Hollywood Walk of Fame and Canada's Walk of Fame.
27. Michael J. Fox
Michael J. Fox initially gained recognition for his diligent role-play of Alex P. Keaton on the NBC sitcom Family Ties. In fact, the aforementioned show is responsible for convincing the makers of the Back to the Future franchise to go ahead with Fox as their central protagonist.
And the rest, as they say, is history. The now-retired actor and activist delivered a smashing performance as Marty McFly in the critically and commercially successful Back to the Future trilogy of films, which are now regarded as seminal movies in the genre of science fiction.
The success of the series paved the way for the actor to appear in several movies throughout the 1980s and 1990s. He was an integral part of projects such as Teen Wolf, The Secret of My Success, Casualties of War, Doc Hollywood, and The Frighteners.
Towards the end of the '90s, Michael made his diagnosis of Parkinson's disease public. In no time, he went on to become a staunch advocate for finding a cure for the same.
26. Nina Dobrev
Fans of the supernatural drama series The Vampire Diaries must be waiting to stumble upon Nina on our list. We do not blame them for the show is largely responsible for the actor's rise to fame.
Born in Bulgaria, she relocated to Canada with her family. Not long after that, the young girl started spending her time learning ballet, jazz, and rhythmic gymnastics. After venturing into the mainstream, Nina grabbed the opportunity to play Mia Jones in the drama series Degrassi: The Next Generation.
Add to that the fact she was selected to appear in projects such as The Perks of Being a Wallflower, Let's Be Cops, The Final Girls, XXX: Return Of Xander Cage, and Flatliners.
25. Shania Twain
Ask the listeners of country music and they will happily respond by saying that Shania Twain will forever remain the undisputed "Queen of Country Pop" for them. It is not surprising then that they have helped her become the best-selling female artist in the history of country music.
The leader among the '90s country-pop crossover stars, she released her self-titled debut album in 1993. While it failed to find success, the artist made a strong comeback with The Woman in Me, which emerged a bonafide hit.
Twain's songs are a mix of mainstream pop and country music and carry themes of feminism and empowerment.
24. Emily VanCamp
Emily VanCamp is a Canadian actress who's had an exciting screen career so far. While she came to prominence after working in shows such as Everwood and Brothers & Sisters, further fame followed as she started headlining the ABC series Revenge.
However, do you know that she aimed to be a professional dancer when she turned 11? In fact, you'd be amazed to learn that she even went on to register for dance lessons at the École supérieure de Ballet du Québec.
It wasn't until she saw her sister perform on-set that she developed a liking for acting as well. Sure enough, VanCamp now knew what she wanted. Besides the aforementioned shows, the actress was also seen appearing in the medical drama series The Resident.
However, she managed to make her presence felt in the movies by portraying Sharon Carter/Agent 13 in the popular MCU projects Captain America: Civil War, Captain America: The Winter Soldier, Falcon, The Winter Soldier, and What If...?.
23. Cobie Smulders
Believe us when we say that Cobie Smulders is as Canadian as the ravishing Robin Scherbatsky was in the beloved sitcom How I Met Your Mother. While it may he tough to associate the smart actress with any other show after having seen her in HIMYM, it is true that she gave her career a start by appearing in an episode or two of shows such as Special Unit 2, Jeremiah, and Tru Calling.
However, the CBS series is credited with making her a household name. Thanks to her remarkable character projection in the same, Smulders was given the opportunity to play S. H. I. E. L. D. agent Maria Hill in the Marvel Cinematic Universe (MCU) superhero films.
You'd be right to guess that she reprised her role in the ABC action drama series Agents of S. H. I. E. L. D. Cobie has also gone on to feature in Netflix shows such as A Series of Unfortunate Events and Friends from College in the recent past.
22. Dan Aykroyd
The dynamic Dan Aykroyd is a multi-talented individual who initially catapulted to fame following his stint on Saturday Night Live. Aside from being a talented actor, he is also a comedian, producer, musician, and writer who rose to fame for writing and starring as Dr Raymond "Ray" Stantz in Ghostbusters and Ghostbusters II.
The man delivered an outstanding performance in the acclaimed 1989 drama film Driving Miss Daisy. For his role-play in the same, he was nominated for the Academy Award for Best Supporting Actor.
Aykroyd is perhaps best known to the cinematic universe for his comedic roles in Trading Places, Spies Like Us, Dragnet, Coneheads, The Great Outdoors, and The Blues Brothers.
21. Sandra Oh
Sandra Oh is yet another shining example of just how well Canadians have been doing when it comes to the entertainment industry. Sure, she was mainly seen playing supporting roles at the beginning of her career, but her hard work bore fruit in due time.
The actress shot to fame and became a household name following her character projection of Dr Cristina Yang on the popular television series Grey's Anatomy. Her amazing performance in the show ended up fetching her five consecutive nominations for an Emmy.
Not only that but she also went on to grab a Golden Globe award for Best Supporting Actress in a Series for the same. Her success with Grey's Anatomy was followed by the success of Killing Eve; an acclaimed series in which Sandra was seen playing the part of agent Eve Polastri.
While the series certainly brought her further acclaim, it also ensured that she took a Golden Globe for Best Actress in a TV Drama home. Let's sum up this entry by spitting some facts: Sandra was the first Asian woman to win in the aforementioned category at the Golden Globes in almost 39 years.
Also, she was the first person of Asian descent to host the same in 2019. So, why should one be surprised to learn that she was included in Time magazine's list of the 100 most influential people in the world in the same year?!
20. Catherine O'Hara
The effortlessly charming Catherine O'Hara is an admired screen performer in both the Canadian and American entertainment industries. The acclaimed actress has gone on to receive multiple well-deserved awards and nominations throughout her career.
While she has appeared in a plethora of hit films, her role-play of Moira Rose in the sitcom Schitt's Creek is credited with introducing her to a relatively new and young audience.
For her superb performance in the show, she received a Primetime Emmy Award, Golden Globe Award, Screen Actors Guild Award, TCA Award, and six consecutive Canadian Screen Awards, respectively. Besides the aforementioned show, Catherine has also marked her presence in feature films such as After Hours, Beetlejuice, The Nightmare Before Christmas, and the first two very successful instalments of the Home Alone franchise.
19. Shawn Mendes
Shawn Mendes came to public notice when he started posting song covers on the social media app Vine. Fortunately for him, his talent was acknowledged by the management at Island Records A&R, who ended up signing him.
While his debut album Handwritten debuted at number one on the Billboard 200 chart, his next three albums also debuted at the top spot; thus, making him the only artist to achieve this feat to date.
Mendes may have grown in popularity over the last few years but it sure has come at a cost. The artist has been prone to anxiety issues and had to even try therapy for the same.
His personal life often holds the interest of many but, thankfully, he is better known for his work.
18. The Weeknd
There's no denying the fact that this modern-day pop star has taken the world by storm in recent years with his several chartbuster songs. A prominent figure in contemporary popular music, The Weeknd went on to prove his mettle quite early in his career by winning 4 Grammy Awards, 20 Billboard Music Awards, 22 Juno Awards, 6 American Music Awards, 2 MTV Video Music Awards, and a Latin Grammy Award.
Born and raised in Toronto, he is best recognized for his unorthodox music production, artistic reinventions, and trademark use of the falsetto register. The artist began his career in 2009 by anonymously sharing his music on YouTube and achieved critical and commercial success with his second album Beauty Behind the Madness.
Born Abel Makkonen Tesfaye Tesfaye, he holds several streaming and Billboard chart records and is set to rule the same for years to come.
17. Anna Paquin
If you knew that Anna Paquin made history by becoming the second-youngest winner in Oscar history, you've got to give yourself a slap on the back. Indeed, she announced her arrival in style as she won the Academy Award for Best Supporting Actress at the age of 11 for her very first role in the critically acclaimed romantic drama film The Piano.
Over time, the talented actress was seen playing a crucial role in projects such as A Walk on the Moon, Fly Away Home, and Almost Famous. Paquin won acclaim for her performance in the biographical sports drama American Underdog, as well as for her work on the television show True Blood.
Her portrayal of the mutant superheroine Rogue in the X-Men franchise ensured that she was part of several big-ticket releases for well over a decade.
16. Brendan Fraser
The brilliant Brendan Fraser is an Academy Award-winning actor who has had a successful run both in the movies and on television over the years. Suffice to say, he is among the most popular Canadian imports in the history of Hollywood.
The man first grabbed eyeballs by playing a key role in The Mummy trilogy of films. Sooner than later, he was seen participating in well-known titles such as Journey to the Center of the Earth, Gods and Monsters, and Crash.
He gained acclaim for his remarkable character projection in 2022's The Whale, and ended up winning his first Oscar for the same. Fraser is also known to have appeared on television shows such as Texas Rising, The Affair, and Trust.
15. Elliot Page
Elliot Page is one of those rare Canadian celebrities who has often been in the news for both his personal and professional lives. While he first caught our attention after having featured in the television franchise Pit Pony, he also made headlines when he made the bold decision to come out as transgender.
Like most people from his community, the talented actor also had to withstand the fear of coming out. His struggle soon bore fruit as he went on to become the first openly trans man to appear on the cover of the popular Time magazine.
Of late, the phenomenal actor has been seen delivering decent performances in projects such as The Umbrella Academy and Gaycation. In fact, he has received two well-deserved Primetime Emmy Award nominations for his character projection in the latter.
14. Seth Rogen
Youngsters across the world are more or less familiar with the multi-faceted Seth Rogen, who is known to have started his career as a stand-up comedian in Vancouver. However, he was first seen on TV as an actor in Judd Apatow's series Freaks and Geeks towards the fag end of the '90s.
He may have taken up acting after having arrived in Los Angeles but the guy was in no mood to let go of his writing. He continued to hone his skills as a writer and served as one in shows such as Undeclared and Da Ali G Show.
Sooner than later, Rogen was seen playing a minor role in the mind-bending drama Donnie Darko. His performance was noticed despite Jake being the central protagonist in the movie. Not long after that, he started getting significant roles to play in well-received and popular mainstream features.
Of late, he's been seen portraying one of the main leads in the comedy-drama series Platonic.
13. Rachel McAdams
The super-smart and gorgeous Rachel McAdams was born in London, Canada. She gave her career a start in her home country before deciding to head to Hollywood. Thankfully for her, she gained some experience by appearing in Canadian television and film productions.
Sooner than later, she started to make her charming presence felt in major Hollywood flicks as well. While she shot to fame with the leading role in the exceptionally popular romantic drama The Notebook, she also went on to put her versatility on full display by acting in titles such as Mean Girls, Spotlight, About Time, and Disobedience.
That said, Rachel has also played a key role in big-ticket entertainers such as Doctor Strange and its sequel and the Sherlock Holmes film series.
12. Glenn Ford
This Canadian-American actor did all that he could to establish himself as one of the most dependable box office stars during the Golden Age of Hollywood. Those who have been fortunate enough to see him act would remember him for playing ordinary men caught up in odd circumstances in several screen projects.
Ford shot to fame by starring in flicks such as Gilda, The Big Heat, Pocketful of Miracles, and 3:10 to Yuma, among others. His career spanned more than 50 remarkable years and he was especially a bankable star during the 1940s, 1950s, and 1960s.
While he appeared in films pertaining to different genres, some of his finest performances came in film noirs, comedies, and westerns.
11. Donald Sutherland
The dynamic Donald Sutherland is one of the most recognized actors to hail from Canada. Even though his career spans over six decades, he has never been able to win an Academy Award.
In fact, several critics call him the finest actor to have never been nominated for an Oscar. Be that as it may, the sincere screen performer has gone on to grab two well-deserved Golden Globe Awards for his performances in television films such as Citizen X and Path To War.
He has been duly inducted into the Hollywood Walk of Fame and the Canadian Walk of Fame for his numerous contributions to the motion picture industry. For his diligent character projection in the acclaimed miniseries The Undoing, Sutherland won the Critics' Choice Television Award for Best Supporting Actor in a Movie/Miniseries.
Add to that the fact that he was made an Officer of the Order of Canada (OC) in 1978, a Commandeur of the Ordre des Arts et des Lettres in 2012, and received the Companion of the Order of Canada (CC) in 2019.
10. Christopher Plummer
Movie buffs and film critics across the globe believe that Christopher Plummer is one of the greatest Canadian actors to have ever faced the camera. It is imperative to mention that the great man has been a recipient of an Academy Award, two Tony Awards, and two Primetime Emmy Awards; therefore, being the only Canadian recipient of the "Triple Crown of Acting".
Known for his exceptional performances in film, stage, and on television, he went mainstream following his portrayal of Captain Georg von Trapp in the classic musical drama The Sound of Music.
He continued to shine by making his undeniable presence felt in several acclaimed projects such as The Insider, A Beautiful Mind, Waterloo, and The Fall of the Roman Empire, among others.
A recipient of the Academy Award for Best Supporting Actor for Beginners, Plummer made his final screen appearance in 2019's The Last Full Measure. He bid adieu to the world in 2021.
9. Joni Mitchell
Not only is the majestic Joni Mitchell one of the most popular Canadians to have ever walked the face of the earth but she is also one of the most influential singer-songwriters to have emerged from the 1960s folk music circuit.
The struggle for her was real as she started her laborious musical journey by singing in cafés and nightclubs in her home country. Since she wrote many of her songs on the piano and played them on the acoustic guitar, her music had a very personal touch.
Needless to say, her sound became difficult to emulate by any of her contemporaries at the time. Moreover, the artist was popular for applying open-tuning techniques to her music. During the absolute peak of her super-successful career, Mitchell composed some beautiful and socially relevant songs, such as "Big Yellow Taxi" and "Woodstock".
She was inducted into the Rock and Roll Hall of Fame in 1997.
8. Bryan Adams
Ask any music fan about their favourite Bryan Adams track and the answer most likely you're going to hear is "Summer Of '69". However, not many of the artist's listeners are aware of the fact that he started playing the guitar at the tender age of 12 and had already made it onto the US Top 100 charts by the age of 15.
However, it is imperative to mention that his music career truly took off when he met his writing partner Jim Vallance. Adams faced his peak during the '80s following the release of his #1 album Reckless.
Reckless not only sold over 12 million copies worldwide but also allowed him to sustain his success for the coming years. Needless to say, the popular artist continued to deliver several #1 albums.
7. Drake
Music fans are quite familiar with the name Drake, who is considered to be an influential figure in contemporary popular music. Credited with popularising R&B sensibilities into hip-hop, he first gained recognition playing a role in the teen drama series Degrassi: The Next Generation.
He continued to simultaneously work on his music and his first three albums were critical successes. His fourth, Views, turned out to be a smash hit and stood on the top of the Billboard 200 for 13 consecutive weeks; therefore, making it the first album by a male artist in over a decade to do so.
Drake is certainly not old and, yet, he has gone on to receive four Grammy Awards, six American Music Awards, two Brit Awards, three Juno Awards, and a record 34 Billboard Music Awards already.
6. Celine Dion
Most people across the globe recognize Celine Dion for her global chartbuster track "My Heart Will Go On". Recorded for the mammoth box office blockbuster Titanic, it turned her into a sensation the world over.
That said, not many are still aware of the fact that this amazingly skilled artist is not only the best-selling Canadian singer but also the best-selling French-language recording artist of all time.
Best known for her effective and technically skilled vocals, she has gone on to sell over 200 million records worldwide. The multilingual vocalist's talent can be gauged from the fact that she has recorded songs in English, French, Spanish, Italian, German, Latin, Japanese, and Chinese languages.
5. Keanu Reeves
I'm certain that most fans of the beloved John Wick franchise do not know about Keanu Reeves' Canadian roots. The star was raised in Toronto but was born in Beirut.
Referred to as the "nicest guy in Hollywood" today, the low-key actor was first seen on-screen playing a minor role in the sitcom Hangin' In in 1984. Sooner than later, he made his awaited motion picture debut with 1986's Youngblood.
However, it was his role play in the science fiction comedy film Bill & Ted's Excellent Adventure that fetched him fame. An ardent fan of hockey, Reeves always wanted to play the sport as a youngster.
But, as fate would have it, he instead went on to become a bonafide movie star after having toplined projects such as Speed, My Own Private Idaho, and Point Break during the early years of his career.
Later, the release of The Matrix series of films turned him into a bankable star and a household name. That said, the actor had to withstand a slump at the box office before bouncing back in style as a ruthless and incredibly stylish hitman in the hugely successful John Wick franchise.
4. Jim Carrey
There is no sane film fan in the world who doesn't consider Jim Carrey to be one of the greatest comedic mainstream performers of all time. However, the gifted actor is certainly much more than that.
A star of several acclaimed Hollywood productions, he has participated in projects that have gone on to develop a cult following over the years. The actor's enthusiasm knew no bounds when he was seen playing a recurring character on the American sketch comedy television series In Living Color.
Sooner than later, he was given the golden opportunity to bring his energy on celluloid and set the big-screen on fire. While he shot to fame after headlining popular comedy films such as Ace Ventura: Pet Detective, The Mask, Dumb and Dumber, and Liar Liar, he went on to display his range as an entertainer by delivering layered performances in cult classics such as Man on the Moon, The Truman Show, and Eternal Sunshine of the Spotless Mind.
3. Ryan Reynolds
Ryan Reynolds has made his undeniable presence felt in a string of action movies of late. A recipient of a Critics' Choice Movie Award and three People's Choice Awards, he is no stranger to either the camera or the big-screen audience.
While the talented screen performer has been a part of the movie-making business for three decades now, he became popular among youngsters the world over following his portrayal of Deadpool in the Deadpool franchise of smash-hit movies.
Reynolds, who's been married twice, has also appeared in films belonging to different genres. Some of his other notable credits besides the aforementioned franchise are National Lampoon's Van Wilder, 6 Underground, Life, The Proposal, and Free Guy.
The Red Notice actor received a star on the Hollywood Walk of Fame in 2017.
2. Ryan Gosling
How many of you believe that Ryan Gosling is arguably the most popular Canadian actor in the world today? Well, I certainly do. While you may not be aware of the fact that this critically and commercially successful actor was first seen on the television show The Mickey Mouse Club in 1993, you sure will recognize him for his performances in independent productions and blockbuster mainstream movies.
Trust me when I stress that some of his movies are already considered to be true cinema classics, and there is a strong possibility that Gosling has only just started.
Sure, he rose to fame after winning hearts in the cult romantic drama The Notebook, but he allowed the actor in him to truly come to the vanguard after having headlined full-length features such as Blue Valentine, Half Nelson, The Ideas of March, Drive, The Big Short, The Place Beyond the Pines, and La La Land.
Well, he didn't stop there, did he? Ryan went on charm the viewers with his portrayal of Ken in Greta Gerwig's live-action Barbie film adaptation. Today, I'm of the firm opinion that the man is pretty much a versatile character actor in the body of a bonafide Hollywood hunk.
1. Justin Bieber
Justin Bieber and his very popular genre-melding music have been topping the charts for well over a decade now. That's precisely why many of us across the globe have grown up witnessing the singer-songwriter scale new heights of success.
An undeniably popular musician, he went on to achieve unprecedented fame even before he became an adult. Needless to say, he made his way into the A-list almost as soon as he commenced his professional journey.
Born in Canada, Bieber has gone on to amass a massive following among young adults the world over. Those who have followed his career graph would know that it truly peaked following the release of his unimaginably successful single "Baby".
Today, his followers refer to themselves as "Beliebers", and have done their best to ensure that their favourite singer sells millions of records worldwide.