»
Top 50 Best Nickelodeon Cartoons Of All Time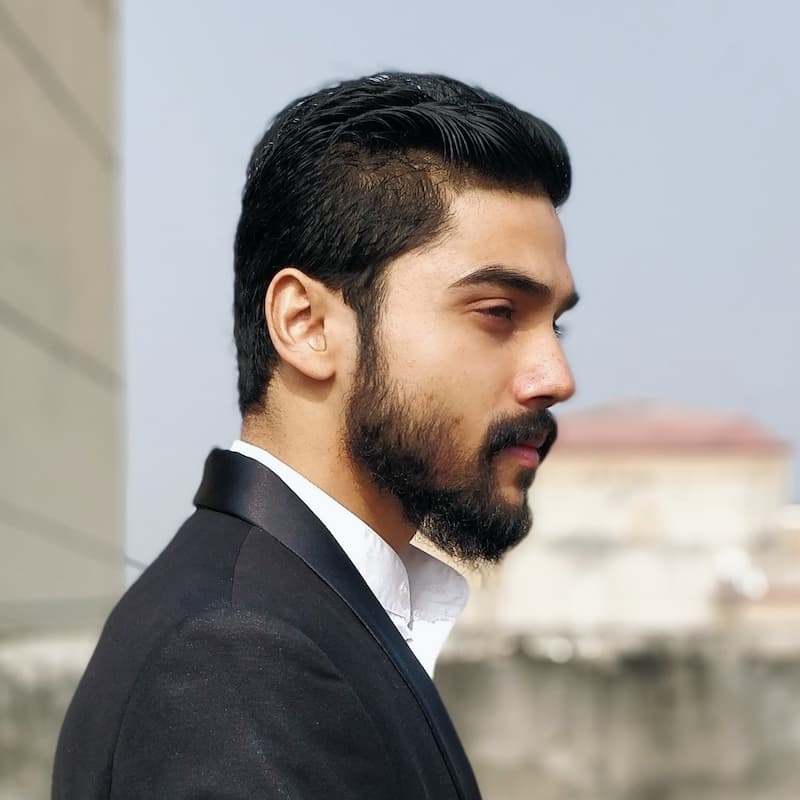 Shivam-Updated June 17, 2023
---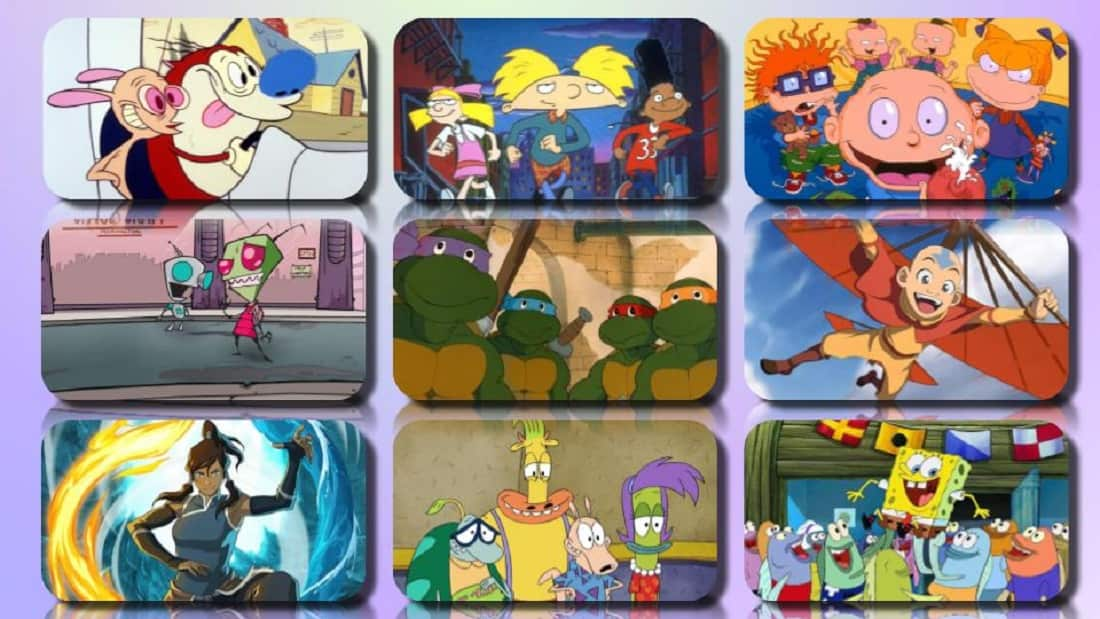 Not a lot of networks have done better than Nickelodeon when it comes to producing animated and live-action series.
Among the top-rated networks in the history of cable television, it focused exclusively on creating programs for children.
In fact, the wide variety of shows that it offered helped it shape pop culture for almost two decades.
The network has been in business since the late 1970s and once had a slew of the best cartoons to offer; many of which comprised popular characters such as Timmy Turner, Rocko, Danny Phantom, and Tommy Pickles.
It is not surprising then that its creative heads have put a lot of effort into reviving a lot of their old properties and storylines.
While Nickelodeon has dedicated itself to providing educational shows, it has also invested a lot of resources to come up with zany cartoons and game shows over the years.
Needless to mention, it has managed to successfully target both young and old viewers and has, therefore, been no less than a champion at developing unique animated hits ever since its very inception.
One reason why the network continues to remain relevant even today is that many of its offerings have managed to stand the test of time.
Now that we know that Nickelodeon has many iconic cartoons, animated films and characters under its belt, let's find some time to look at its finest.
50. The BeatBuds: Let's Jam!
In this relatively new short-form series on Nickelodeon, we catch Rock 'n' roll best friends Jonny and Matty traveling to their big concert.
And, as they make their way to the show, we catch them making new friends and performing their songs with those they encounter.
The show, which offers an original song in every single episode, boasts a contemporary soundtrack that the whole family can relish together.
Not only do the 'Buds promise to entertain the kids with their catchy tunes but they also aim to provide them with a lesson or two through their interactive performances.
49. Barnyard (2006)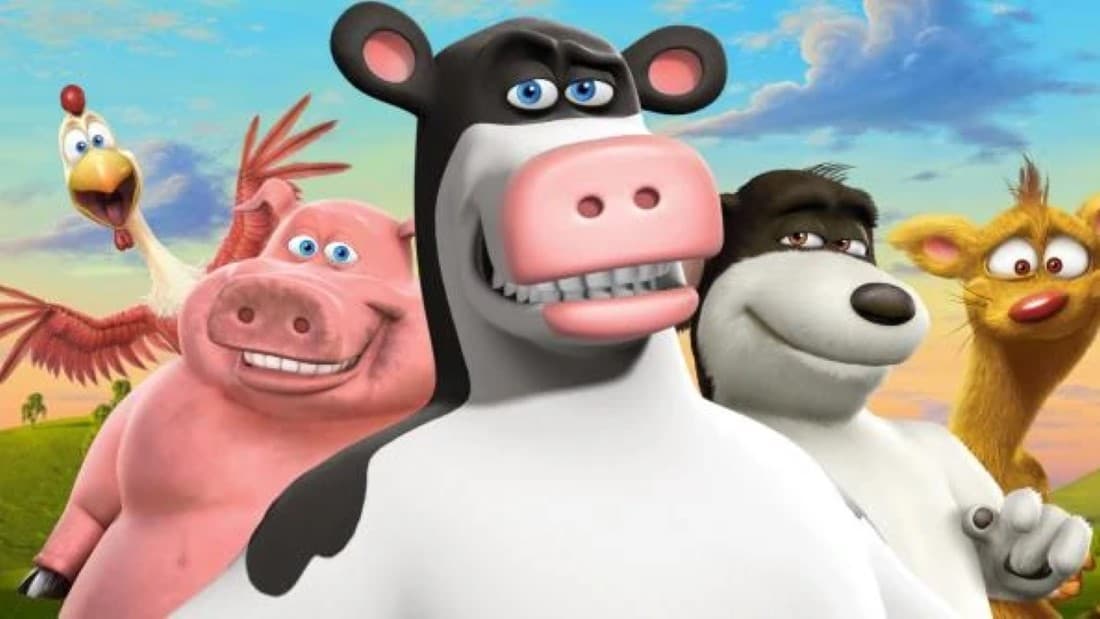 Directed, produced, and written by Steve Oedekerk, Barnyard tells the story of a carefree dairy bull, Otis, who takes the responsibility of defending his kind when his father is slaughtered by coyotes.
The animated full-length feature film, which was described as un-imaginative and un-funny by critics, went on to become a box office success despite having opened to negative reviews.
In fact, its commercial success spawned a television series, titled Back at the Barnyard, which received better feedback upon its television premiere.
48. All Grown Up!
This animated series served as a continuation of the hit series Rugrats and showed its beloved characters as preteens.
We saw Tommy, Dil, Chuckie, Phil, Lil, Kimi, Angelica, and Susie trying their best to deal with many of their respective adolescent issues.
While they were seen making their way through middle school and befriending new people, we also caught them trying to deal with the complexities of young adult life while striving to follow their dreams.
Even though it failed to capture the sense of exploration and adventure of the original, All Grown Up! still proved to be successful with its viewers, all thanks to its popular characters.
47. Rugrats Go Wild (2003)
This animated crossover adventure feature film was based on the Nickelodeon animated television series Rugrats and The Wild Thornberrys.
The story of the movie takes place after the ninth season of Rugrats and the fifth season of The Wild Thornberrys.
We are introduced to the Rugrats being stranded on a deserted island. Sooner than later, they stumble upon the Thornberrys; a family that agrees to come to their aid.
While the film may have been driven by nostalgia to an extent, it simply didn't hold a candle to the much superior shows in comparison.
46. T.U.F.F. Puppy
This animated series opened to mixed reviews from the critics and fans alike. The story follows a secret agent labradoodle, who is recruited into a task force called T.U.F.F. His only aim is to fight injustice throughout the city in which he lives.
While some of the viewers were satisfied with its well-sketched characters and action scenes, others were not too pleased with its storytelling.
However, aside from its hilarious sequences and decent vocal performances, what seems to have worked for the series is the idea of including spies and agents in its storyline.
45. Wonder Park (2019)
This computer-animated adventure comedy film introduces us to a wildly creative girl, June, who accidentally discovers an amusement park in a terrible state.
Soon after, we see her trying her best to fix the same with her vivid imagination.
Helmed for the screen by former Pixar animator Dylan Brown in his directorial debut, Wonder Park opened to mixed reviews at the box office and was a commercial failure.
However, the critics praised its animation and vocal performances. Even though the movie is colorful and energetic, it cannot be denied that it lacks a compelling plot to make an impression.
44. The Wild Thornberrys Movie (2002)
Based on the television series of the same name, this animated adventure flick re-introduced us to Eliza; an extraordinary kid who was blessed with the magical ability to talk with and understand animals.
In the movie, we see her going on wild adventures with her pet monkey and siblings.
Even though The Wild Thornberrys Movie brought back the beloved clan to the big screen for an amusing adventure, it certainly did lack the originality and charisma of the series.
However, it did make an effort to merge some honest heart-tugging with its refined sense of humor.
43. The X's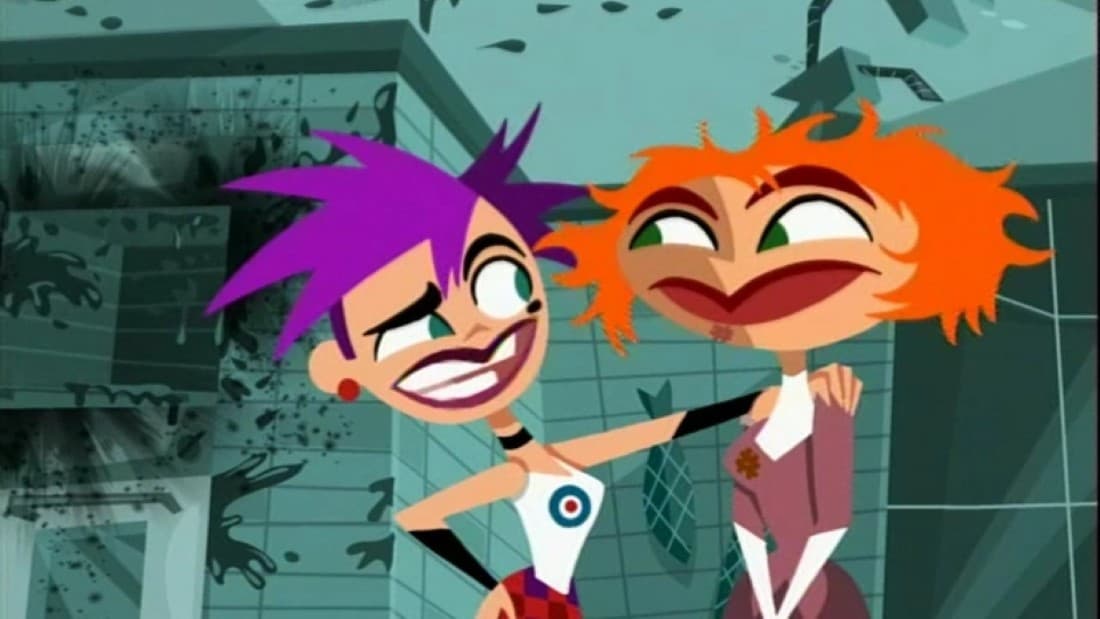 This Nickelodeon animated television series revolved around a family of spies who had to do everything in their capacity to conceal their identity from the outside world.
However, they often had trouble doing so, and that is precisely what made the show at least mildly entertaining.
Also, the viewers found it interesting to catch the family utilizing their powers that were beyond the comprehension of mortals.
The X's failed to find success as some other top-ranked shows on the network and, therefore, had to be discontinued following the completion of the first season itself.
42. Hey Arnold!: The Movie (2002)
Based on the Nickelodeon animated television series of the same name, this Tuck Tucker directorial venture chronicles the journey of Arnold and his best friend Gerald, who pledge to save their beloved neighborhood after a powerful builder decides to pull down all the stores and houses to replace them with an enormous mall.
Hey Arnold!: The Movie opened to mixed reviews and was criticized for lacking the wit of the TV series.
The consensus was that it did not contain a lot of funny sequences and that the parts that were meant to be humorous missed the mark by a distance.
Therefore, we would recommend this feature strictly to the viewers who loved the famous cartoon program.
41. Back at the Barnyard
Back at the Barnyard was a spin-off of the movie version of the same name. It followed the lives of the animals on a farm.
Even though this animated series could not amass the same following as other popular shows backed by Nickelodeon, it did have original and creative story ideas to boot.
Those who have seen this show share an opinion that it is not only supremely funny but also surprisingly underappreciated; which perhaps explains its inclusion on our list.
Find some time to sit through this zany cartoon series and find out for yourself, maybe?
40. The SpongeBob Movie: Sponge on the Run (2020)
Written and directed by Tim Hill, this live-action/computer-animated adventure comedy film outlines the journey of SpongeBob, who embarks on an epic adventure to The Lost City of Atlantic City with Patrick after his beloved pet snail Gary is snail-napped.
Nominated for Favorite Animated Movie at the 2022 Kids' Choice Awards, Sponge on the Run was lauded for continuing to be loyal to the series.
Even the weakest sequences of the film manage to pass us by rather comfortably, thanks to the good vibes that the project carries. Also, the makers do theur best to milk the presence of actor Keanu Reeves.
39. The SpongeBob Movie: Sponge Out of Water (2015)
In the sequel to The SpongeBob SquarePants Movie, we see the titular character coming ashore and embarking on an adventure to recover Krabby Patty's secret formula, which has been stolen by the pirate Burger Beard.
While the film opened to mixed reviews from critics, it went on to amass over $325 million at the global box office.
Even though the movie may not have earned the franchise new fans, it still was a colorful burst of manic fun.
That said, many felt that the CGI sequences in this one were inferior to that of its predecessor.
38. Winx Club
This Nickelodeon animated series was set in a magical universe that was inhabited by fairies, witches, and other mythical creatures that continued to appear throughout its various seasons.
We saw how fairy warriors from across the universe came to study and train to improve their magical powers at Alfea College.
Soon after, a girl from Earth, Bloom, decided to join them after having discovered that she was blessed with a set of special skills.
The show was acknowledged for showcasing the defined and distinct personalities of the fairies to the viewers. It even went on to attract academic interest for its presentation of gender roles.
37. El Tigre: The Adventures of Manny Rivera
In this flash-animated television series, we got to follow the daily adventures of a 12-year-old Mexican superhero, who was seen dealing with strange opponents as well as his own superhero father and villain grandfather.
The first Nicktoon to be animated with Adobe Flash after O'Grady, El Tigre: The Adventures of Manny Rivera banked on its zany characters and exaggerated stories to connect with its target audience.
Also, the fact that its characters had a penchant for troublemaking seemed to have at least partially bothered the parents of kids who were fond of the show.
36. Middlemost Post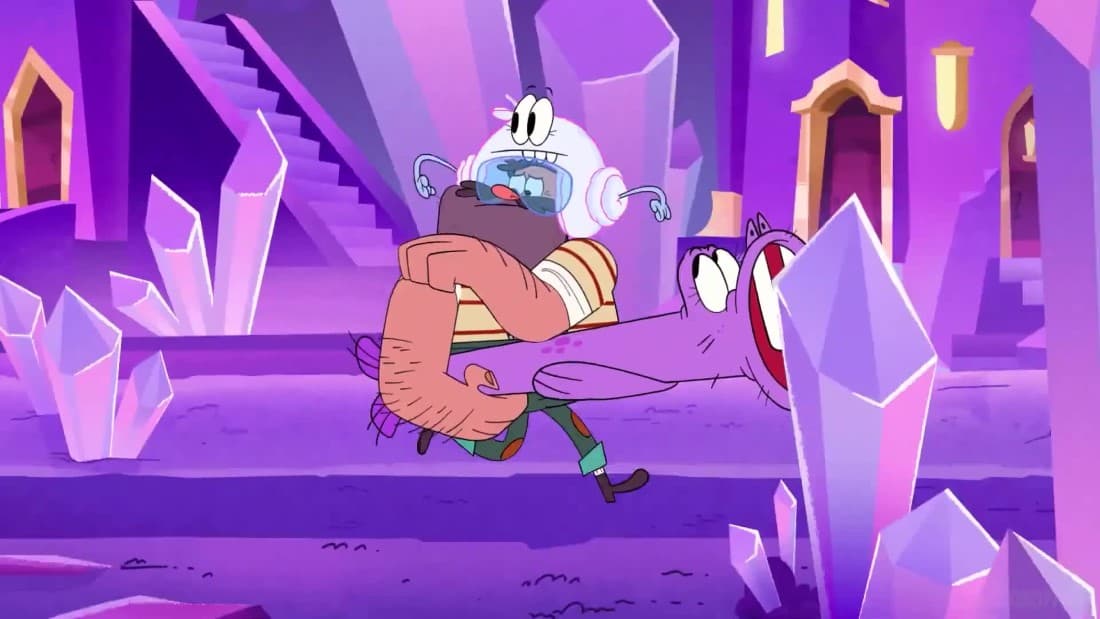 This colorful and creative show premiered in 2021 and was acknowledged for comprising several teachable moments for kids.
The cartoon program showcases a reformed rain cloud, a shipwrecked sailor turned postman, and a magic walrus forming the wacky postal service on Mount Middlemost.
Thriving on its expressive animation, Middlemost Post is one of the few original, in-house cartoons backed by Nickelodeon in a while.
It manages to shift the network's focus from spinoffs and reboots, and thankfully so.
35. Action League Now!!
Trust the makers of Action League Now!! to achieve something truly amazing and original with minimal effort.
Action League Now!! comprises a series of stop-motion shorts that aired as a part of both All That and KaBlam! on Nickelodeon.
The spinoff integrates the original shorts into a half-hour program while being connected thematically. It thrives on its super strong and witty characters that make it amusing in every way possible.
34. Jimmy Neutron: Boy Genius (2001)
Helmed for the screen by John A. Davis, this computer-animated science fiction comedy film tells the story of a ten-year-old Jimmy, who is a socially awkward genius inventor.
However, he has no option but to come out of his shell and try to rescue the adults from his hometown who have been abducted by aliens.
Backed by a strong pre-release campaign, the film went on to become a box-office success. While it was praised for its characters, humor, and vocal performances, its commercial success ensured that it also debuted as an animated television series the following year.
33. The Loud House Movie (2021)
Based on and featuring characters from the Nickelodeon series The Loud House, this animated musical comedy film was helmed for the screen by Dave Needham in his directorial debut.
The story portrayed the Loud family embarking on a journey to Scotland for a much-needed vacation. However, their life soon takes a turn for the better when their royal ancestry comes to light.
Set between the fourth and fifth seasons of the series, The Loud House Movie was a nicely balanced musical feature that allowed each of its characters to shine.
32. PAW Patrol
This animated series premiered on Nickelodeon in the United States of America. It tracks the journey of six brave puppies, who, captained by a tech-savvy ten-year-old boy, work together to accomplish high-stakes rescue missions.
The sole aim of their team is to safeguard the interests and residents of the Adventure Bay community.
The popularity of the show can be gauged from the fact that PAW Patrol toy sales have gone on to generate millions of dollars in revenue for the corporation, thus far.
While the series was criticized for its unequal gender representation and formulaic nature, it was acknowledged for its depiction of thoughtful problem-solving.
31. PAW Patrol: The Movie (2021)
Directed by Cal Brunker, PAW Patrol: The Movie makes sure to introduce its pups at the beginning for viewers who may not have seen the TV series.
The events of the film, which take place during the eighth season of the series, showcase Ryder and the pups being called to Adventure City to deter Mayor Humdinger from turning the city into a state of chaos.
PAW Patrol: The Movie's attempt to give its target audience exactly what they want was acknowledged by critics. The animated children's film banks on its outstanding score, neat visuals, and entertaining story to keep its audience engaged.
30. Rugrats in Paris: The Movie (2000)
The events in Rugrats in Paris: The Movie take place before the series' seventh season. The story follows a group of naughty toddlers, Rugrats, taking a trip to Paris.
As they travel from the Eiffel Tower to Notre Dame in the romantic city, they come to learn lessons about trust, loyalty, and, ultimately, love.
Several critics were of the opinion that this full-length feature was just as good as its predecessor. While the film thrived on its visual surprises and smart comedy, it also managed to appeal to adults and kept them engaged throughout.
It may not have been a spectacular big-screen experience, but Rugrats in Paris: The Movie certainly lived up to expectations.
29. ChalkZone
ChalkZone introduced us to a young and energetic Rudy, who appeared like any other student at his elementary school, but was, in fact, blessed with a special gift.
We caught the character drawing anything that he wished and then watch it come to life, thanks to his magic chalk.
Not only did he draw portals with the chalk but he also used those portals to enter new worlds.
Rudy's superhero drawing Snap and his smart friend named Penny Sanchez were also seen joining him on his various adventures in this highly amusing animated series.
28. CatDog (1998)
The best and perhaps the most common thing about animated shows is that they barely ever claim to make sense.
Take CatDog for example; a show in which a cat and a dog are shown to be conjoined brothers despite being two entirely different species.
The plot follows the comic misadventures of a tidy, refined Cat and a goofy, uncouth Dog joined at the abdomen.
Filled with memorable side characters to distract you from its biologically impossible main protagonist, this show allows you to put your brain on hold.
27. Catscratch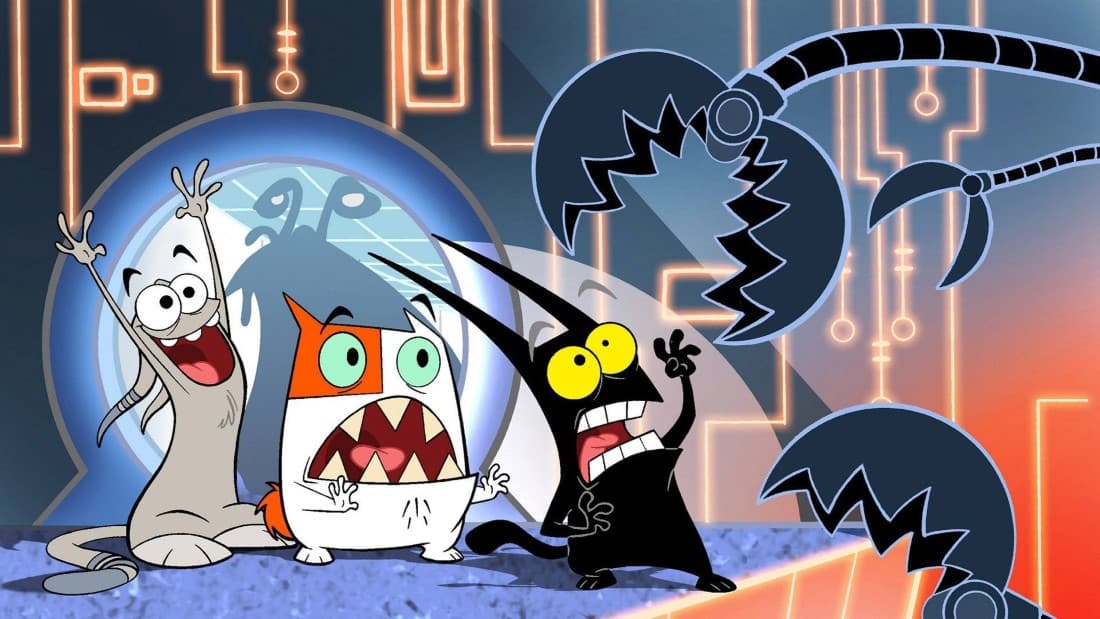 A loose adaptation of TenNapel's comic book series Gear, this animated television series was a generic cartoon program that banked heavily on its oddly sketched characters to strike a chord with the audience.
While the characters didn't really look like anything, they were loud, to say the least. In addition, the show appeared very bright and colorful, which is what appealed to kids in the first place.
The plot introduced us to three cats, who were brothers that didn't resemble each other. We saw them inheriting a large amount of fortune along with a massive mansion and the very sarcastic butler Hovis, following the passing of their owner.
26. Kung Fu Panda: Legends of Awesomeness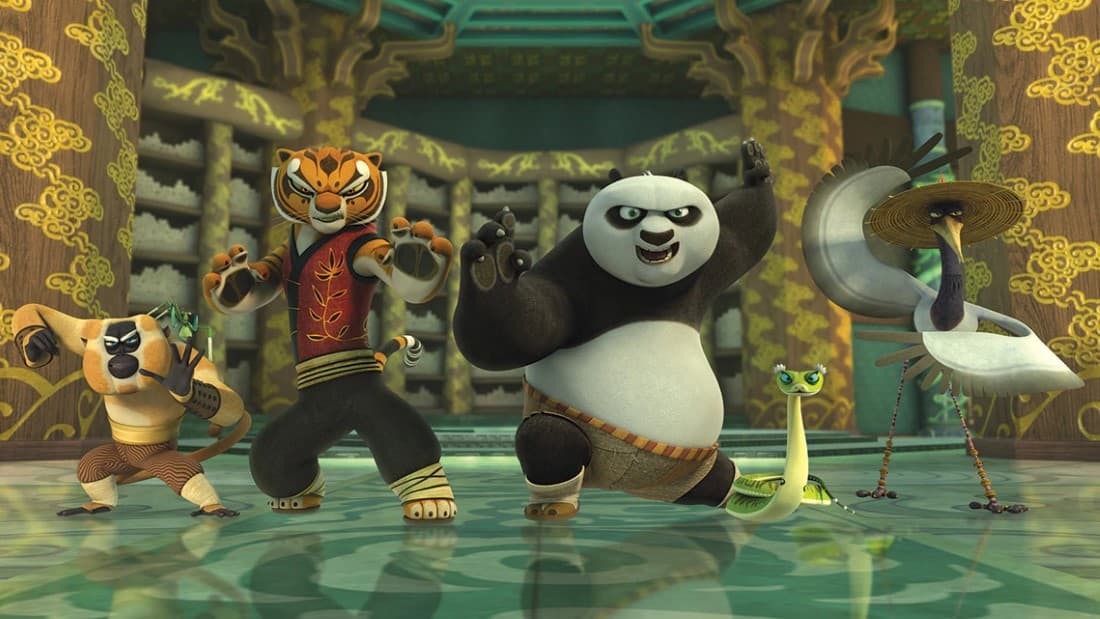 This computer-animated television comedy series spun off from DreamWorks Animation's Kung Fu Panda films.
Kung Fu Panda: Legends of Awesomeness serves as a bridge between the first and second films. It aims to further the adventures of Po the Dragon Warrior and his best friends.
While the series is not as amusing as the movies, it certainly is worth visiting. Fortunately for the makers, they had the advantage of including a few good villains to keep the episodes engaging.
That said, the fun action and comedy scenes are obviously there to help impress the kids.
25. The Wild Thornberrys
This unique series was not only ahead of its time but was also the entry point into environmental activism for many of its young and enthusiastic viewers.
It introduced us to Eliza Thornberry; a girl who traveled the world with her unusual family as her parents were seen making wildlife films.
She also had a secret talent for communicating with animals, which got her into plenty of rip-roaring adventures over time.
The Wild Thornberrys was one of those cartoons that were perfect for adults and kids alike. While it flawlessly balanced fantasy with educational real-life facts, it also portrayed the struggles of growing up.
24. The Adventures of Jimmy Neutron, Boy Genius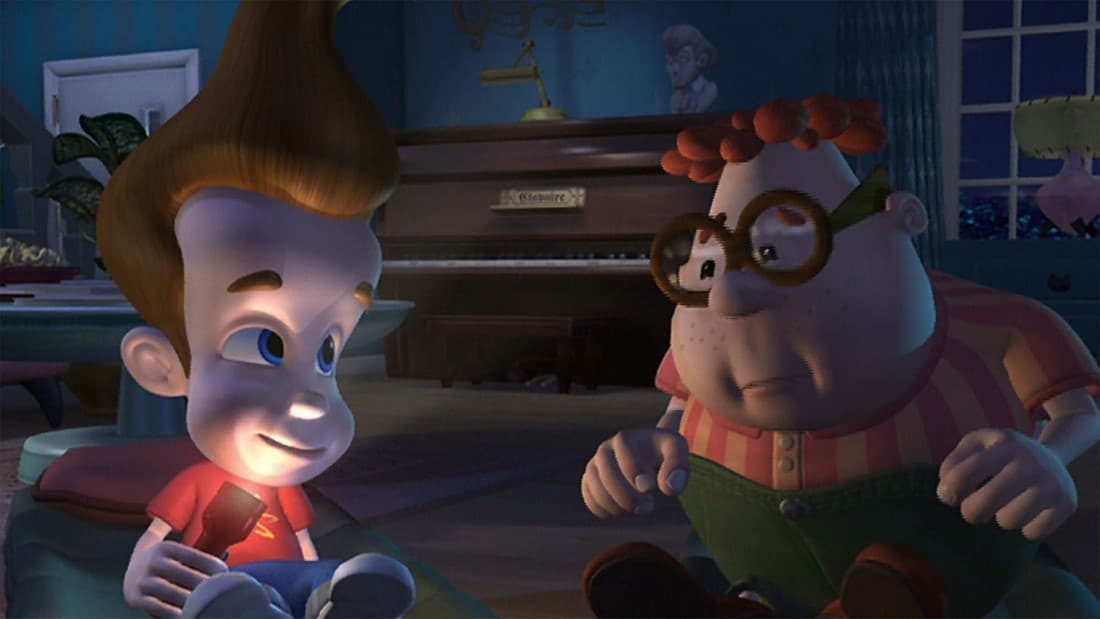 The success of this series followed an equally successful feature film and, eventually, the spin-off series Planet Sheen. The story follows a young boy, who, as the title suggests, happens to be a genius.
Even though he resides in a small town with his family and friends, it doesn't stop him from indulging in a ton of crazy adventures involving the things he invents.
While the critics appreciated the makers for creating a protagonist whose superpower was his intellect and problem-solving, they were equally happy with the show's art style and diverse set of characters.
23. Rocket Power
This Nickelodeon animated series traced the journey of four friends and their daily lives in which they were seen playing extreme sports, surfing, and getting into some crazy situations.
Since it was created by the same team behind Rugrats, it is not surprising then that its characters were ultra cool and that they were seen living in dreamy Ocean Shores, California.
We wish to give a lot of credit to its competent creators for not only trying to capture the sunny sides of being young but also for being able to sincerely explore the darker sides of growing up.
22. As Told by Ginger
Middle school sucked for a lot of people who were not considered to be cool or popular by their peers.
As Told by Ginger is one of those programs that can not only make you feel nostalgic but can also make you relive your unique middle school traumas.
Set in the fictional town of Sheltered Shrubs, Connecticut, the TV cartoon follows a preteen girl named Ginger Foutley, who, along with her two friends, tries to fit in social life as well as in school; all while doing her best to avoid any kind of embarrassment.
Credit has to be given to the makers of As Told by Ginger for conceptualizing a show that demonstrates its characters aging and maturing over time.
Needless to say, it is full of life lessons that can turn out to be valuable for young teens.
21. My Life as a Teenage Robot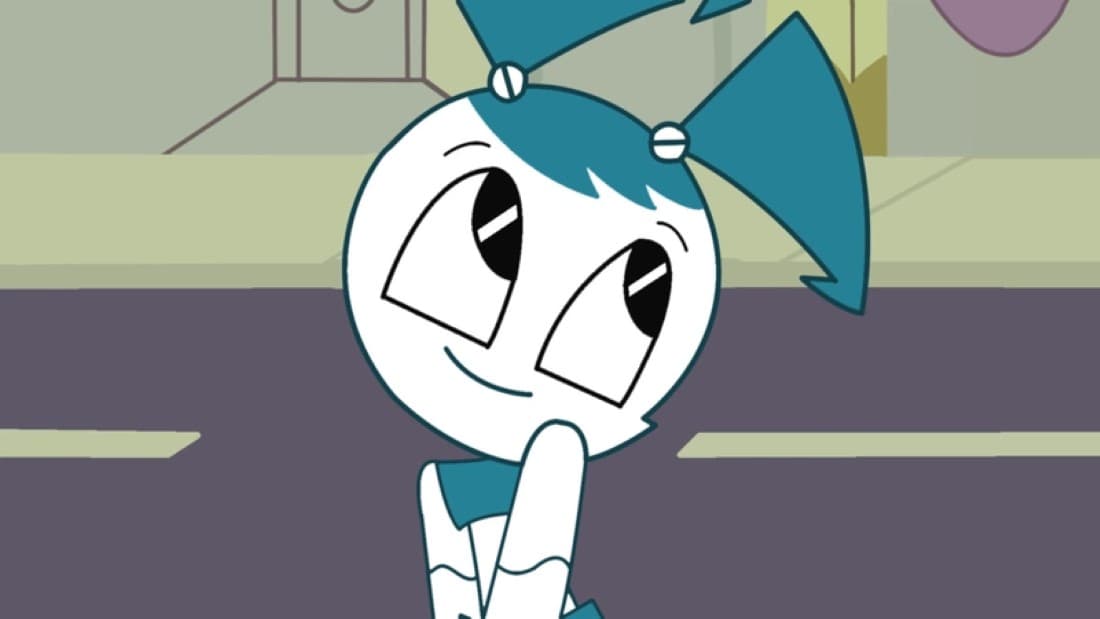 There is no denying the fact that being a teenager is incredibly tough. However, getting entrusted with the task of defending the world while keeping your grades up is even harder. Don't believe us? Ask XJ-9.
XJ-9, aka Jenny Wakeman, is a super-powered robot that resembles a teenage girl. And, because she resembles one, she also has to deal with normal teen issues as one.
Add to that the fact that she takes the responsibility of protecting the world from danger rather seriously.
Too much to handle? Well, perhaps not for Wakeman.
Even though its depiction of teendom might come across as outdated today, it ends up working in the show's favor.
20. The SpongeBob SquarePants Movie (2004)
The first installment in the SpongeBob SquarePants film series was both produced and helmed by Stephen Hillenburg. Not many people are aware of the fact that it was originally intended to serve as the series finale.
The plot showcases how Bikini Bottom finds itself in a state of chaos when someone ends up stealing King Neptune's crown.
While the blame falls on Mr. Krabs, SpongeBob is seen standing by his employer and trying his best to search for the treasure.
The SpongeBob SquarePants Movie works for everyone who enjoys a break from reality.
19. Rango (2011)
Make way for the popular green chameleon Rango, who is seen wearing a red Hawaiian shirt and aspires to be a hero.
Soon after, he is seen landing in a drought-affected town that has been plagued by bandits. Not only does he claim to be its savior but he also attempts to defend it at all costs.
What is appreciable about this critically and commercially successful feature is that it showcases its main protagonist clumsily trying to learn from his mistakes throughout its runtime.
Rango won Best Animated Feature at the 84th Academy Awards.
18. The Adventures of Tintin (2011)
This Steven Spielberg directorial venture traces the journey of a young reporter, Tintin, who buys the model of a ship.
However, he seems to be captivated when his dog ends up showing him a scroll after the toy breaks.
After having informed Captain Haddock about the same, Tintin and his pet embark on an adventure to find a shipwreck.
The Adventures of Tintin was a massive hit at the ticket windows and was lauded for its visual effects, action sequences, cast performances, and musical score.
It is imperative to mention that it was the first motion-captured animated film to have earned the Golden Globe Award for Best Animated Feature Film.
17. Doug
While Doug was a Nickelodeon series only for its first four seasons, it found greater success after it went to Disney.
A classic Nickelodeon hit from the early 1990s, it introduced us to the loving life of a lovable young boy.
We saw him going about his life by meeting new friends, falling in love, and maneuvering his way through grade 6. We also catch him jotting down his thoughts in his journal.
This endlessly amusing series managed to stand out since it thrived on the inimitable character of Doug; someone who believed in the idea of standing out rather than struggling to fit in.
16. Danny Phantom
This critically acclaimed and avant-garde series chronicled the journey of a 14-year-old who receives ghost powers and uses them to save the world.
One reason why the show connected massively with young adults was that it explored the duality of identity. Needless to say, kids who kept secrets from their peers and parents were able to relate to its titular character.
The series benefitted heavily from its connected and coherent narrative that was injected with mature themes. The viewers who were able to catch Danny and his friends grow right from the first episode went on to become ardent fans of the series.
Also, Danny Phantom ended its run on television with a bang; as most successful shows should. Never did the audience feel that its makers were running out of ideas.
15. The Angry Beavers
While watching the wacky and surreal day-to-day adventures of Norbert and Daggett sounded like a concept that may have run out of fuel soon, credit has to be given to the makers for ensuring that the concept stuck around for a good few years.
In fact, the clever comedy, satirical nature, and pleasing animation helped The Angry Beavers cement its place as one of the finest Nickelodeon cartoons back in the '90s.
Its well-executed humor was a testament to the fact that the writers of the show had a strong sense of self-awareness.
And, at the time, it felt like almost nothing could derail the hilarious efforts of the Beaver brothers.
14. Aaahh!!! Real Monsters
It wouldn't be an exaggeration to claim that Nickelodeon beat Pixar at its own game when it came to depicting the world through the evil eyes of a monster.
Nickelodeon used its animation technology to the fullest while trying to craft remarkable characters with distinction. Aaahh!!! Real Monsters was one show that may have been cute in its approach, but it had a practical and plausible way of showing how monsters blended with the rest of the world.
In the series, we are introduced to Ickis, Oblina, and Krumm, who are three young monsters who frequent the Monster Academy to learn the art of scaring.
However, they soon realize that the task is far more difficult than it appears. While the show is both bizarre and creepy in equal measure, there certainly is something charming about it.
It is not surprising then that it managed to keep a ton of people glued to their screens for quite some time.
13. The Loud House
One of the youngest shows to make it to our list, The Loud House tells the story of Lincoln Loud; an 11-year-old boy who lives with his 10 sisters.
Along with his best pal Clyde, he comes up with ideas to survive in an extended family; all while trying to come up with creative solutions to everyday problems.
The show banked on its praiseworthy animation and a wide cast of characters to turn out to be an instant success.
Since there were a plethora of characters to root for, there ended up being plenty of entertaining episodes that managed to hit the ball out of the park.
Props to the makers for including characters of all kinds of backgrounds.
12. The Fairly OddParents
What helped this wildly inventive series make an impression on the minds of young adults was the fact that its popularity coincided with the growth of mainstream internet access.
Needless to mention, as the show continued to age, a ton of memes related to it could be seen on the internet.
Since the story followed a young boy who was neglected by his parents and bullied by his babysitter, it made a lot of viewers empathize with the character.
However, the viewers were also seen all giddy and happy while rooting for the character when he was granted two fairy godparents who used to fulfill all his wishes.
11. Hey Arnold: The Jungle Movie (2017)
This animated adventure comedy television film serves as either the definitive series finale or a prelude to a potential revival; depending on how its target audience would like to see it.
It attempts to answer some previously unanswered questions, including the whereabouts of Arnold's missing parents. The plot follows Arnold and his class who win a service trip to San Lorenzo.
Soon after their trip begins, it, unfortunately, takes a turn for the worst. The only hope for the kids to head back home is to retrace the dangerous path that led to the disappearance of Arnold's parents.
It'd be safe to say that Hey Arnold: The Jungle Movie pays a fitting tribute to the much-liked animated series of the same name.
10. The Penguins of Madagascar
Co-produced by DreamWorks Animation and Nickelodeon, this television program tracked the daily adventures of penguins living in New York's Central Park Zoo.
One reason why children got a kick out of watching this show was that it was obvious that they were going to get something different from each of its seasons; despite being familiar with the plot structures.
The Penguins of Madagascar was a loud and exuberant series that derived its strength from its strong comedic timing and action scenes.
9. The Ren & Stimpy Show
The third of Nickelodeon's original animated series, The Ren & Stimpy Show tracked the many adventures of Ren, a psychotic Chihuahua, and Stimpson J. Cat, a dimwitted Manx cat, who goes by the nickname Stimpy.
While the show thrived on its surreal humor style, it also presented absurd jokes and over-the-top violence to its viewers.
What made this acclaimed animated series stand out is the fact that it was a welcome change from the overtly family-friendly content that Nickelodeon is known for producing.
The show is known to have had a long-lasting influence on television animation. It managed to amass a cult following since it first debuted on television.
8. Hey Arnold!
The likable football-headed Arnold Berman may have lived in an urban setting, but he was known to befriend just about everyone.
Always striving to do the right thing, he was seen hanging with a diverse group of city kids.
Even though the show was in an episodic format, it had several ongoing plot threads and mysteries unfolding; each of which helped in keeping its viewers glued to their screens for a good few seasons.
While the earnestness of its main protagonist was enough for many to stick around, what added depth to this series was that it tackled priceless life lessons and underscored the importance of supporting people in your community.
The makers decided to give the series a proper finale with the release of Hey Arnold: The Jungle Movie years after it climaxed.
7. Teenage Mutant Ninja Turtles
Based on characters from the Teenage Mutant Ninja Turtles comic books by Kevin Eastman and Peter Laird, this computer-animated television series begins with the well-known turtles emerging from their sewer home for the first time.
The story showcases how, after getting exposed to a mutant substance, four turtles end up transforming into giants and start speaking and walking upright.
Soon after, we catch them getting trained by a wise rat, Splinter, in order to defeat a wicked man named Shredder.
This handsomely produced show banked on its able vocal cast, high-spirited action, and decent humor to make an impression.
6. Rugrats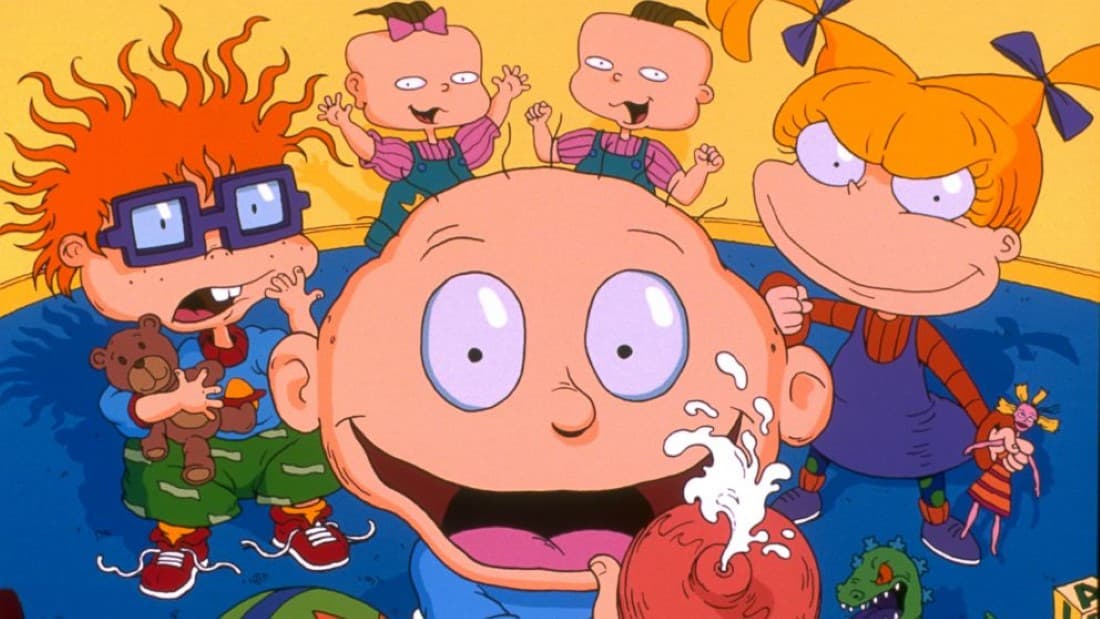 Nobody in the world would have been able to predict back in the day that a show about babies would end up being a massive hit on television across the globe.
Rugrats, which traced the journey of Tommy Pickles and many of his friends, inspired its viewers to never give up and never grow up.
While the audience got accustomed to seeing the world through the eyes of its characters, the beauty of the show lay in the fact that it showed the children as its stars and their parents as supporting characters.
It was amazing to catch the baby characters speaking in their own language and coming up with hilarious conclusions about whatever their parents were going through.
The well-written and well-designed show continues to be popular to this very day.
5. Rocko's Modern Life
This offbeat animated hit introduced us to an Australian wallaby, his friends, and their many wacky misadventures.
Even though Rocko's Modern Life came across as absurd and twisted at times, it was one of those cartoons that barely ever missed a chance at pushing the boundaries.
However, what made it a bonafide success was the fact that it was an amusing but realistic take on adult life.
Watching its nice and reticent protagonist Rocko interact with his socially inept friends was always entertaining. In fact, the popularity of the series allowed Nickelodeon to release a follow-up television movie years later.
4. The Legend of Korra
A critically acclaimed spin-off to the critically acclaimed series Avatar: The Last Airbender, The Legend of Korra is also set in a fictional universe in which certain folks have the power to manipulate, or "bend", one of the four elements: water, earth, fire, or air.
In this anime-influenced animated show, we follow Avatar Korra, who is the successor and reincarnation of Aang from the previous series.
We see her withstanding political and spiritual unrest in a world that is modernizing at a rapid pace. The critics were of the unanimous opinion that The Legend of Korra expanded the world of Avatar: The Last Airbender successfully.
While it relied on its crisp animation and deep storytelling to make an impact, its unique selling point was its skilled female lead protagonist.
3. Invader Zim
If you ever thought that an alien story could not afford to be comedic in essence, think again. In this dark comedy, we see an alien coming to planet earth and trying to remain in disguise with the sole aim to destroy it.
The beauty of this series lay in the fact that almost every episode was amazingly funny. In fact, some of them even thrived on their ridiculous jokes to make an impact.
Even though Zim and GIR were seen trying to get rid of the planet, there was something so lovable about them that made the viewers root for them.
So, when Nickelodeon decided to pull the plug on the show, it saddened many of its fans.
2. SpongeBob SquarePants
When a team of writers knows what they are doing, the outcome is a smartly written show that thrives on its memorable characters and amazing setting.
It is not surprising then that the enormous success of SpongeBob SquarePants helped it establish itself as the poster child for Nickelodeon.
The plot follows a yellow sea sponge named SpongeBob SquarePants, who enjoys being a cook at Krusty Krab. While he lives in the Pacific Ocean, he loves to go on various adventures with his friends at Bikini Bottom.
Arguably the most popular animated series to make it to our piece, this show was heavily followed by its loyal admirers.
However, the only shortcoming of this colossal worldwide phenomenon was that one felt that it was getting a tad repetitive following the culmination of the third season.
1. Avatar: The Last Airbender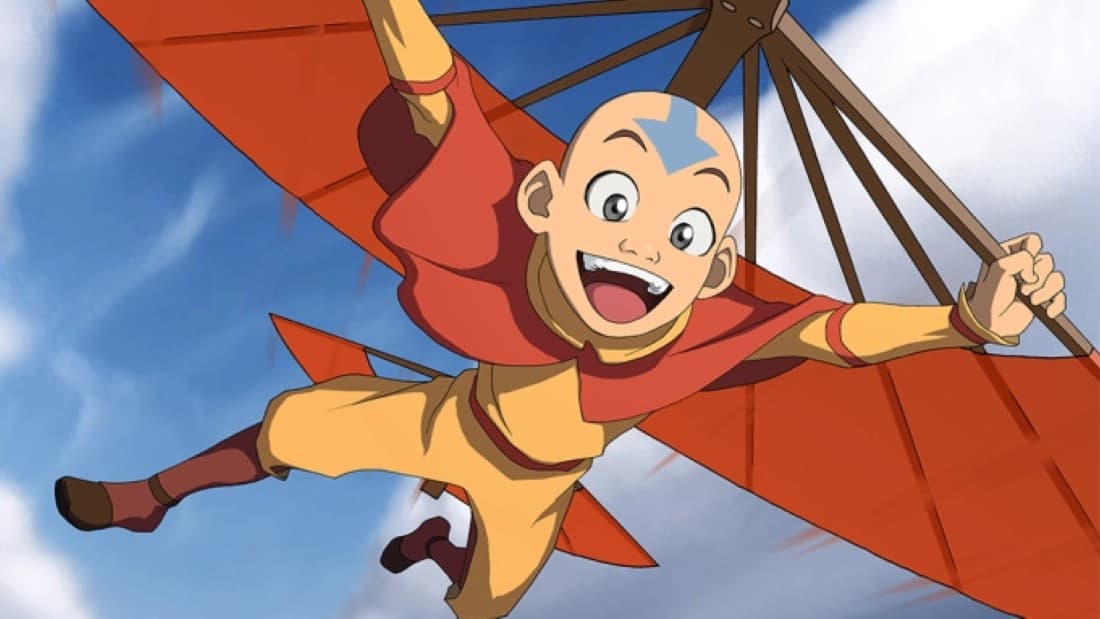 Avatar: The Last Airbender was one of those shows that knew exactly what it had to offer to its audience.
Not only did it allow its characters to develop well but it also mastered the technique of setting up a plot for its subsequent seasons.
Thriving on its original concept, outstanding humor, and standout animation, the storyline of the series unfurled in a mystical world that had its own set of rules and guidelines.
For a show that was so bombastic and well-researched, the finale had to be hard-hitting; and hard-hitting it was for it managed to tie up most of the loose ends before it ended for good.
Ever since the finale episode of Avatar: The Last Airbender premiered on television, fans have been wanting to get something more related to it.