»
Top 50 Best Underrated Anime [Must-Watch List]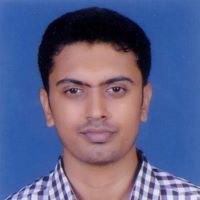 Vignesh-Posted April 20, 2021
---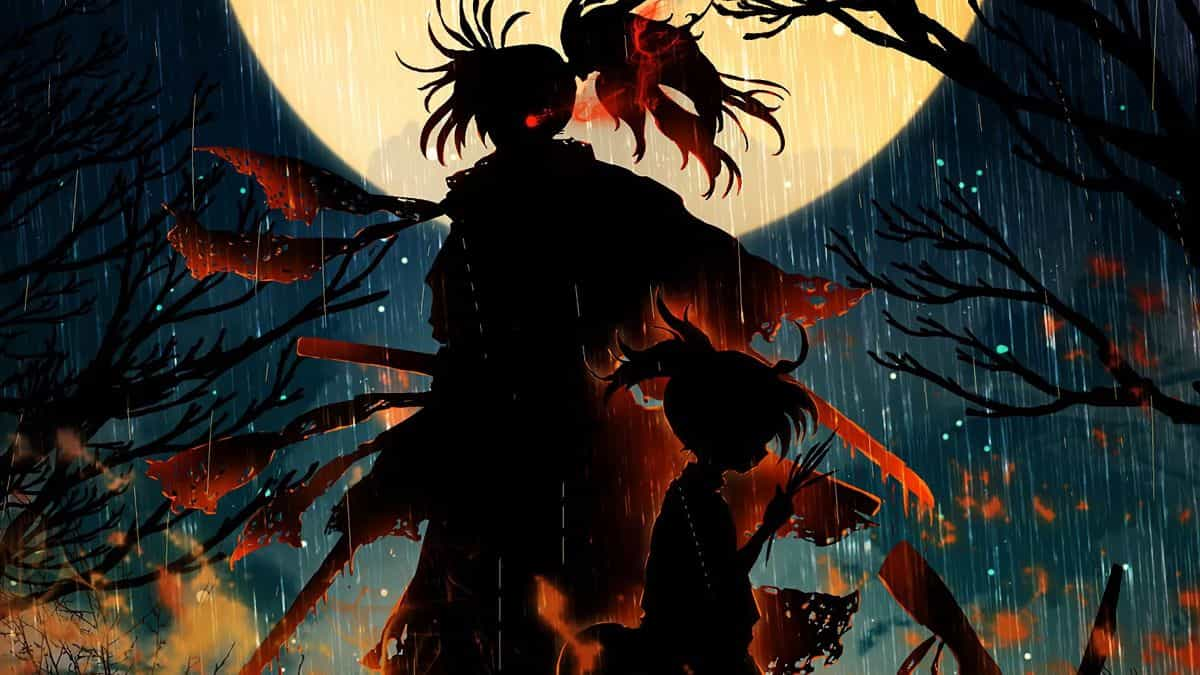 When it comes to Animes, there were many gems that you all may have missed.
They would have been masterpieces that touched the hearts of fans. But, it was a misfortune that made them go unnoticed and thus, underrated.
There would be many reasons which led to this. Sometimes good anime series have been sabotaged by the same studio.
Of course, it would be unknowingly or by accident. A little carelessness while fixing a release date or a sequel can cost a lot.
Another prominent factor is the sheer number of anime content getting produced. In the early 2000s, around 60 animes used to be produced every year.
Then, there were around 1100 animes in circulation. It would be mostly on OVA. By 2010, it went up to 2400.
The same year saw the release of 124 animes. In 2020, it was a little above 4500 animes now. 2020 saw the release of 179 animes.
It would have been higher if not for the COVID 19 Pandemic. This meant that there would be an anime released on every alternate day!
In such a situation, there are very high chances for an anime to get ignored, eclipsed, or even forgotten!
Other factors are mostly related to – poor marketing, bad titles, or even some other anime contemporary that eclipsed it.
You would have watched an anime and wondered – How did I miss this? Why isn't anyone speaking about it?
Why are there so few reviews? Unfortunately, that's how the world is. We at ENTOIN have recognized 50 such animes and compiled them as a list.
Do go through them and watch them know why we have made this list.
Read on, to explore the uncelebrated and forgotten animes.
50. Sorcerous Stabber Orphen
This concept sold over 14 million copies of its light novels. These novels were the source material for its later manga and anime adaptations.
It was conceptualized in 1996 while the anime came out 3 years later. It had 23 episodes which ran till 2003.
The story is about a young lad named Orphen. He's a money lender and a financial whiz that operates a cartel in Totokanta.
The anime shows how he got into a series of conflicting issues. These led him to be dragged into a lot of catastrophes.
It went unnoticed because of the poor marketing campaign. Another reason why this was left out was due to the differences that cropped up in the manga and novels.
This spin-off was not a success and left viewers confused.
49. Gunbuster
Gunbuster was another sad case of a classic anime that went unnoticed. It's a space travel-related anime that has "aliens" in it.
They are insectoids who call themselves Space Monsters. They were dangerous aliens who wanted to eliminate mankind.
The story focuses on how Noriko Takaya and Kazumi Amano fight to save the planet.
The anime also shows the internal struggles these two characters go through. The anime was released via OVA in 1988.
It was a time when a lot of alien sci–fi movies came out.
Maybe this was the reason why it did not get the expected response. However, it got popular in the late 2000s.
48. Nobunaga Concerto
This was a 2014 anime that had just 10 episodes. It was the time when producers were releasing anime on TV rather than OVA.
It received only 19,000 votes on Myanimelist. This is a very less number for such a historical-themed anime.
The plot revolves around a carefree lad named Saburou. He is thrown back into the historical Sengoku era.
Here, he meets General Nobunaga Oda. The anime shows these two people to resemble each other.
He is then forced by the General to be a proxy for him. It then goes on to show the difficulties he faces.
This anime also showed the life of the legendary Japanese General. Perhaps the historical niche anime could not impress overseas viewers.
Most of the anime's commercial success and popularity depend on them. However, the anime performed well in Japan.
47. Project ARMS
Project ARMS was a 2001 anime series of 26 episodes. It was also released on Television.
Even today, it's one of the least-watched or known anime series. Though its ratings are lower, that's no proof of it being a bad anime.
The plot is a supernatural conflict. It shows the story of a boy who damages an arm.
It was an accident. It was also forgotten after some years. However, there were a lot of strange events after he grew up.
Though he did not recognize its source, others did. Mysterious organizations began missions to capture him for their studies.
The theme and concept sound good, even today. Perhaps the anime's direction and the plotline were not clear for many viewers.
It went unnoticed by viewers of all segments.
46. Soul Eater
Soul Eater is a long anime (51 episodes) that was released in 2008. It had run close to a year in TV.
This anime got a decent ranking and enough votes on myanimelist. It gathered a lot of fans through its source material – manga.
It has a story similar to The Promised Neverland. It is a story themed in an academy at Death City, headed by Shinigami.
They train Death Scythes who fight the evil forces. The story shows the struggles of these fighters and mankind in fighting evil.
Though the anime became popular later on, it was not known initially. There could be multiple reasons for it.
45. Yokohama Kaidashi Kikou
Yokohama Kaidashi Kikou is a 1998 anime and it was released through OVA. There were just 2 episodes and a lot of the plot had to be covered in it.
The main theme of this anime was peace and acceptance. The plot revolves around the protagonist – Alpha Hatsuseno.
She's an android who works at the Café. This story takes place at a time when mankind was coming to terms with its mortality.
This is a contemplative anime like Mushishi and Bartender. But, the strange plot and the title may have put off viewers.
Even today, only a few people have watched it.
44. Paranoia Agent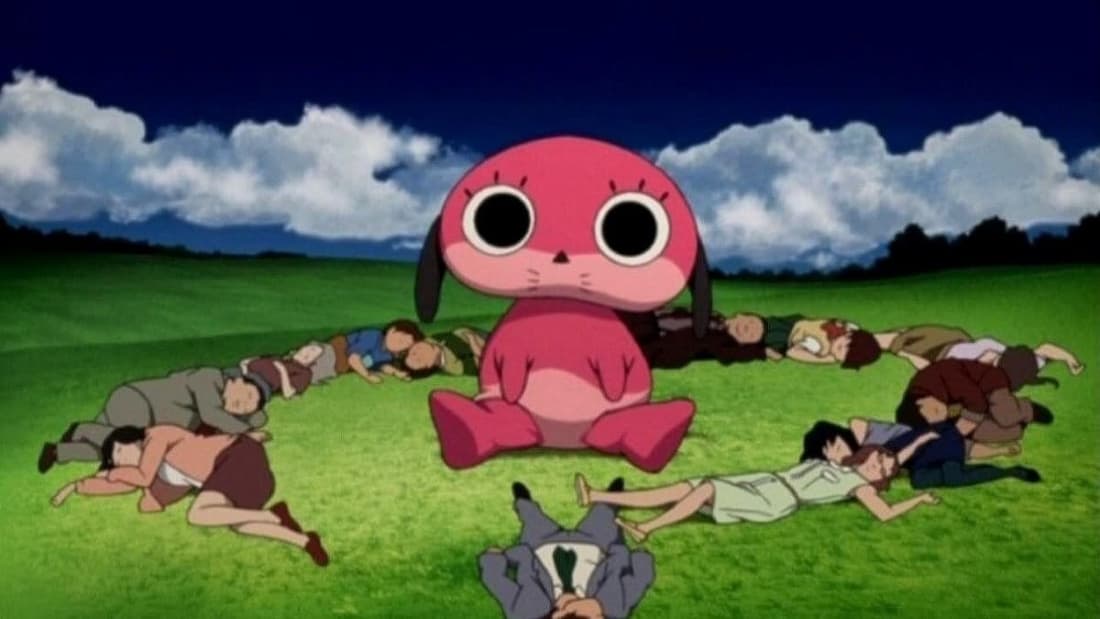 Paranoia Agent was a 2004 anime that received the Silver prize in animation in the same year.
It has been ranked fairly high and has a decent share of reviews. It had 13 episodes in total.
It was hard to fit it into a single genre. This is because it's a mix of Supernatural and Dramatic events.
There's also an element of psychological thrill to it. The tale revolves around 2 detectives – Ikari and Maniwa.
They are on a mission to identify a strange killer. This anime went unnoticed due to poor publicity and few controversies.
Its source material was also controversial.
43. Gegege no Kitaro
Gegege no Kitaro has been largely forgotten and obscure. It could gather only a few reviews and made little commercially.
It was a 2018 anime that concluded in 2020. Maybe it'll take more time to peak in popularity.
It was a Shounen anime that had a high scope for success. It had the right blend of humor and supernaturalism.
The existence of a "Gegege no Kitaro" makes the plot interesting. It is about a fictional world in the 21st century.
It had a lot of adaptations that were taken from the source material. The manga itself was not popular.
It can still become popular with the right distribution.
42. Nodame Cantabile
Nodame Cantabile was a 2007 anime that has decent reviews. The 23 episodes of it were aired in the same year.
It was an adaptation of its manga which was a huge commercial success. Unfortunately, it did not get any results initially.
It took a long time for Nodame Cantabile to see success. It was based on a musical theme and had a bit of realism.
Though the drama and romance were added, they did not impress many viewers. Most of the people who reviewed it focussed on music and slice of life.
The story is plain and simple. It's about two musicians who meet and fall in love.
41. Casshern Sins
Casshern Sins is a sci-fi anime. It involves elements of action, adventure, and drama too.
However, the psychological thriller part of it was underrated. It came to be known more as an action movie.
In reality, the creators wanted action to be a subset of the thriller. It aired in 2008 and had 24 episodes.
The anime also indirectly talked about AI which interested few people then. However, the poor adaptation was not able to garner enough views.
The anime did fair but lower than expected. It ranked 7.5 on myanimelist by around 45,000 voters.
It also had 2 alternate versions.
40. Riddle Story of Devil
Riddle Story of Devil is a Shoujo anime. It is too deep in its niche that it failed to attract an audience.
This was also the reason why it did not perform as expected. It is a school-based anime too.
Usually, anime that has a frame of reality do badly if they are too niche.
This is exactly what happened here. Though they got a decent share of reviews, they failed at the box office
It became popular only later as folks heard about the story of Tokaku Azuma. This was the protagonist who appeared in reviews.
Most of the viewers came after consuming the source material.
39. Infinite Ryvius
The mecha anime Infinite Ryvius thrilled the viewers with its epic concept. It was one of the first mecha anime and had released back in 2000.
This was a time when the world had just started to know automation. Though it's rated at 7.4 on myanimelist, it has very few reviews.
The greater the review, the better its ranking is. You may find 9.0 and above anime with very few reviews.
This is not a reliable indicator. The one with 7.0 having twice or thrice the former's reviews is more reliable.
This anime also had a touch of spice and military conflicts in it.
38. Ping Pong The Animation
Seinen base was the target of Ping Pong The Animation. Seinen means youth – young viewers.
It had a brilliant combo of drama and psy-ops at the right places. The reason why it got many reviews was its simplicity.
However, for an anime as wonderful as this, it's a low score. There could be many reasons for this – marketing and controversies.
In short, Makato Tsukimoto's story found only a small audience. It had only one adaptation and that did not perform well.
It showed the plot with a different picturization and effects. This could have been shaped better to suit the motivation genre.
37. Moribito: Guardian of the Spirit
Guardian of the Spirit had 26 episodes. It aired in 2007. The initial response to the anime was great.
So was its reception overseas – especially in the American market. It got a decent amount of reviews and made it to the top that year.
But, it had done better when compared to other historical-themed anime. The reason may be because it was focused on a general audience.
Yet it did not get the expected response. Anyone who has watched it will find it hard to believe that this happened.
There was only one such adaptation.
36. Kamichu!
The 2005 anime Kamichu! had only 12 episodes. It aired on TV and maybe this led to the lower reach.
It was an era of transition from OVA to TV. Producers during this time had a tough decision to make whether it should be released in OVA format or on tv.
Yurie Hitotsubashi, the protagonist is a simple girl. Her naivety is exposed when she got desperate to make a boy notice her.
There are hilarious scenes when Yurie tries to become the local God. Some of these involve Yurie blessing and cursing people, attending meets with other Gods, and even aliens.
This plot contains some slice of life with supernaturalism.
35. Houseki no Kuni
Houseki no Kuni means – the land of lustrous. It was released in 2017 and had a total of 12 episodes. All of its episodes were aired on tv.
It was a Seinen anime and failed to attract enough viewers. It focuses on a post-apocalyptic world destroyed by meteors.
The fight is between 2 camps – Gems and Lunarians. Gems are the natives of the world who protect them from Lunarian attacks.
It shows the life of Phos and Cinnabar. They are two weak Gems and struggle to make themselves useful.
It won't be wrong to call it an anime with a slice of life theme. Also, the added Fantasy element makes it interesting to watch.
34. Rainbow: Nisha Rokubou no Shichinin
Another historical anime, Rainbow: Nisha Rokubo no Shichinin is also underrated. The plot is all about life in Japan in 1955.
The anime was released in 2010 and was fairly long. It had 26 episodes. It's all about Mario Minakani and his life at the correctional facility.
He is a teenager who was convicted on serious charges. Its plot is familiar to Stephen King's The Shawshank Redemption.
Yet, it did not become as popular as that movie. The boys struggle to find hope and face the torture.
The guard – Ishihara and the doctor Sasaki make their lives hell. This anime can be called a Seinen one too, as the boys' later stages are shown more.
33. Legend of Galactic Heroes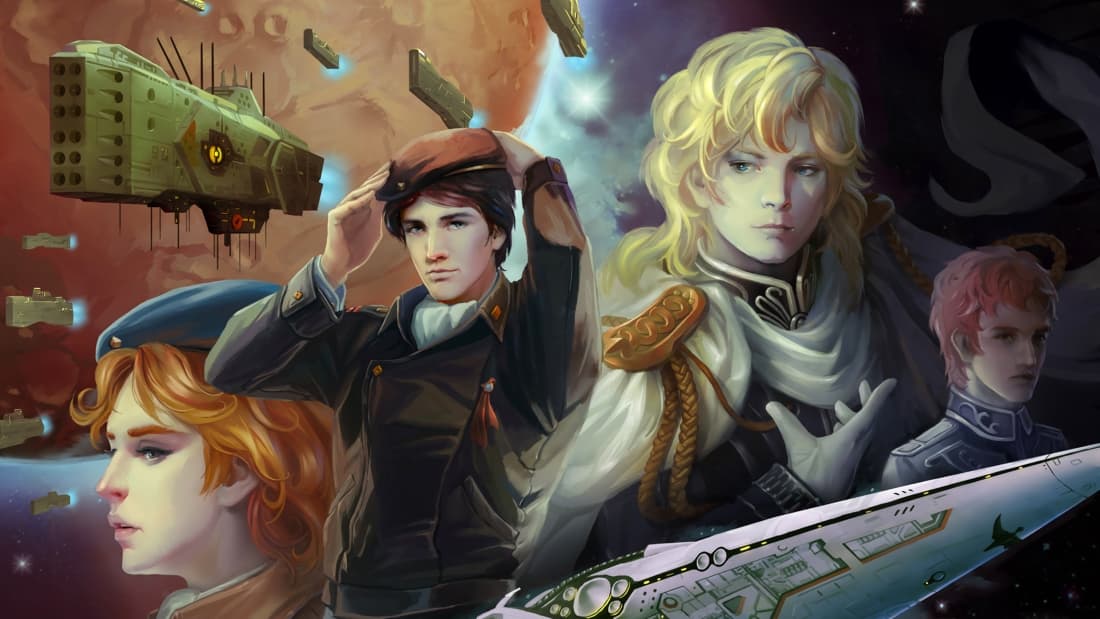 The sci-fi anime Legend of Galactic Heroes is a very old one. It had 110 episodes and ran over a span of 9 years (1988 – 1997).
It was an adaptation of its novels which had 10 volumes. Though it was one of the longest OVA series, it went unnoticed.
The plot is about a clash between two superpowers. They are interstellar empires and the main story is driven by the leaders of it.
It contains – drama, military, and even space elements. Such a theme was hard to draw enough fans in those days.
32. Afro Samurai
Afro Samurai is an action anime. The adventure element in it complements the action scenes.
It first aired in 2007 in 5 episodes. Later the creators joined hands with some others and made it a movie.
This did well. Afro Samurai has got a decent rank and moderate reviews. Most of it was mixed but never disapproved of the concept.
The protagonist – Afro must find a way to reach number 1. This is to seek revenge for his father's unfortunate death.
It became more popular as a video game than a manga/anime. This overshadow did not affect the net earnings, much.
31. Yona of the Dawn
Another Shoujo anime that was underrated. Yona of the Dawn was released in 2014 which had 24 episodes.
The original concept of it was drawn from its manga. The story is about Princess Yona who witnesses a coup.
Her family gets wiped out one night and she is left to fend for herself.
This anime is about how she learns to do it and fights back. The female audience could relate and connect with this.
It also has elements of romance and fantasy as her life continues in exile. The sequel – Akatsuki No Yona fared badly.
30. Space Brothers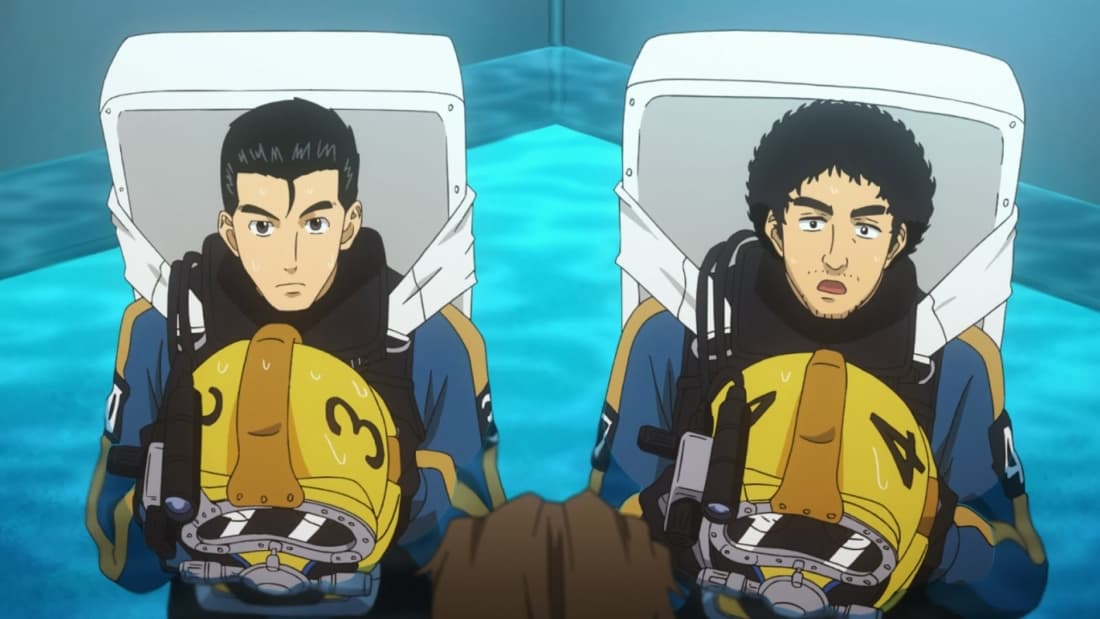 Space Brothers is one of the rare animes which blended slice-of-life genre with sci-fi.
It was released in 2012 and had 99 episodes. It ran till 2014.
It was an adaptation of the manga. The plot was simple but interesting – about UFOs.
It can also be seen as a Seinen anime as it shows the pursuit of 2 men.
The brothers, who aspire to be astronauts, get the opportunity. There are also some hilarious and thought-provoking moments in it.
However, the anime could not make a dent. It had very few reviews though it ranked high.
29. Bakemonogatari
One of the vampire animes which is underrated. It is a 15 episode long anime series.
It was released on Television and ran from 2009. Though it became reasonably popular, it could not rank well.
Supernatural elements in it were important to make it a commercial success. The element of romance in it must have been another reason.
But it was criticized for the use of profanity and violence in the series. The story is about how Koyomi survives a vampire attack.
It could have been marketed more as a horror anime to make it a success.
28. Monster Farm
Monster Farm or Monster Rancher was the adaptation of its manga series. It had one more spin-off version too.
It was 48 episodes long series that was released in 1999. Genki, the protagonist was an otaku lover.
The isekai world begins when Genki gets teleported to a different dimension. His mission to stop the evil is what fills the anime with excitement.
It was rated low and received very few reviews. Its sequel flopped and so did the spin-off.
Though the direction was bad, its storyline did not deserve such a rating.
27. When They Cry
When They Cry is a horror anime that did fairly well, commercially. It was also a success in the reviews.
Critics gave it a reasonable rating. There were a lot of reviews and therefore the ratings were credible.
It was released in 2006 and had 26 episodes. Geneon later gave Funimation the license to distribute it as the performance was not as much as they expected.
Funimation dropped it in 2011 and it was only in 2015 that it found a distributor.
It was Sentai Filmworks. They rebranded and distributed it better. As a result, the sales went up and the anime got justice.
26. Gargantia on the Verdurous Planet
As a mecha anime, it did well. It came out in 2013 when mecha had become an old genre.
The reviews were mixed and the ratings were positive. However, the anime fared poorly, in the box office.
It is a plot that is engulfed in conflict. There is a slow but consistent drag of events in the anime.
Apart from a few directorial and conceptual errors, it was a standard anime.
Later, it got a sequel and some side stories that fared worse than the original anime.
25. Birdy the Mighty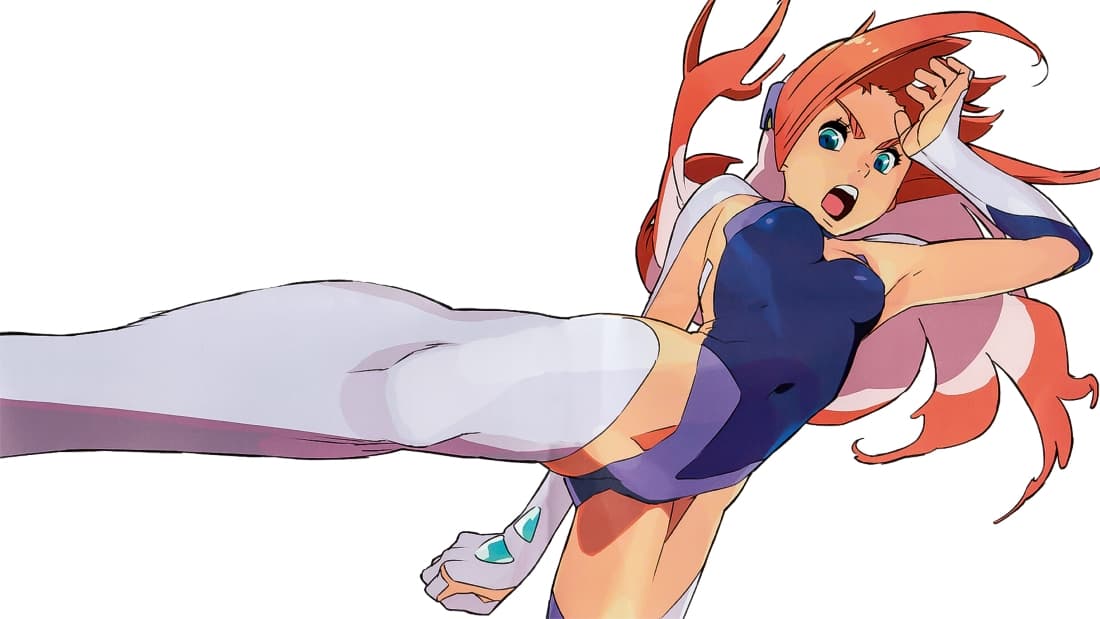 Birdy the Mighty is an adaptation of the manga Tetsuwan Birdy. The anime had 13 episodes and aired in 2008.
It belongs to the category which got decent rankings but a low view count.
It has a reverse Isekai theme which is overshadowed by action. You can call it sci-fi but that would be only a little right.
Cephon Altera, the protagonist is birdy. Birdys are people from the Space Federation. The anime documents Cephon's life on Earth.
There are many light moments that went unnoticed in the plot. This anime in one way had tried to show us our true self like a mirror.
24. Fractale
Fractale is an adaptation of its manga of the same name. It was engulfed in controversy soon after its release in 2011.
Mutsumi, the designer of the manga wrote a blog saying the work was "uninteresting".
Though it was removed soon, it had stirred a hornet's nest. The director then told the production committee to discontinue the manga.
Though Mutsumi apologized later, the damage was done. It was a simple plot which showed the events on an island and its secret.
One of the main reasons it went underrated was this controversy. The creators had lost their morale.
23. Time of Eve
Time of Eve had only 6 episodes which aired between 2008 and 2009. The anime can be called tech or mecha sci-fi.
It is the tale of android housekeepers. They are bound by laws. Sammy is one such android.
He works under Rikuo, who is his owner. Rikuo tries to unearth secrets he found from the logs of Sammy.
This is what the anime tries to decipher. Time of Eve was later recreated into a movie.
It got more or less the same response which the anime got. It went largely unnoticed till it won the 2010 Tokyo Anime award.
22. Drifters
Drifters is a 2016 anime that has 12 episodes. It is an adaptation of its manga.
It is predominantly a Seinen anime with a historical backdrop. Perhaps this was the reason it went unnoticed overseas, for long.
The protagonist – Toyohisa gets teleported after he is wounded in a battle. He finds the new world strange and tries to blend in.
This assimilation leads him to a warlord – Oda. The rest of it is about the events in the other world.
Its fans have been waiting for its next season, which is long due. Read more about it on ENTOIN.
21. Hikaru No Go
Hikaru No Go, a shounen anime, was another underrated long anime series. It had a total of 75 episodes which aired between 2001 and 2003.
Its supernatural aspects could fetch it some loyal fans. The reason Hikaru No Go was unable to get a cult following, was poor distribution.
It was also a game–based anime that could have found fans among gamers.
The lighter moments in the anime also went unseen. Hikaru Shindou, the protagonist could only impress the very few people who saw it.
Anyway, it's also wrong to write off the anime as a failure completely.
20. The Mystic Archives of Dantalian
The Mystic Archives of Dantalian is an adaptation of its light novel. It was released in 2011 with 12 episodes and a side story.
This side story found very few takers. This was also a historical-themed anime. The tale talks about Huey and his grandfather Disward.
Book lovers would love this anime as it's based on libraries and books. It was one of the best portrayals of supernaturalism in a historical context.
Despite its impressive design work and characterization, it couldn't get enough views. This can be attributed to poor distribution channels and publicity.
19. Kaiba
Kaiba received the 2008 Excellence Prize at the Japan Media art festival. This was an impressive achievement for an anime that went unseen.
It had a total of 12 episodes which was the original concept for it. It was a mix of sci-fi, supernaturalism, and mystery.
It also got some romantic and light moments. This made it a strong contender for the awards.
It was also a contemplative anime. The plot teaches the importance of mindfulness and acceptance.
However, Kaiba, the man who woke up in an empty room, remains obscure. It has very few reviews but a high ranking.
18. Noir
Noir is a 2001 long series anime. It had aired 26 episodes in 2001. This was a huge feat and tough for the creators.
Since it was an original work, there were no existing fans. It later got a similarly themed work – Madlax.
In 2007, El Cazador de la Bruja was released. This was also considered a part of the series.
These three series are seen as a Trilogy. Noir, the name was synonymous with fear in the anime.
The anime was a right combination of action, drama, and realism. Yet, it could not find the right audience and remained obscure.
17. The 12 Kingdoms
The 12 Kingdoms was a novel which formed the base for the anime series. It was a fairly long anime with 45 episodes.
Those were telecast on TV between 2002 and 2003. The 7 light novels got a boost in their sales, with this.
Magical realism with a supernatural fantasy extension made it thrilling. It was ranked very high but got very less reviews.
This also signifies that it did not reach the right viewers. The story is about Youko who strived to be normal.
The anime transforms into a reverse Isekai when a man arrives. From his looks, he does not look normal.
The anime shows Youko's struggle and hardships.
16. Zetman
The 13 episodes of Zetman were an adaptation of its manga series. It aired in 2012.
Being a seinen anime, it focused on action and romance. Most Seinen anime do it as a part of the plot.
This is because the target audience is the youth. Zet and Alphas make up the two camps in this plot.
The story focuses on their conflict and its consequences. The Zets come across as the good guys.
However, this belief will undergo a rapid change as you watch it. It was controversial for the mild nudity and that led to it being downvoted.
It lacked both reviews and rankings. This is a sad fact for such an anime.
15. Kaleido Star
This is a Shoujo anime. Hence, the viewer base for this was wider.
It has 51 episodes which were aired in one year. One of the characters in it is based on a real person – Dio.
It is one of the rare sports anime which showed acrobatics and circus items. Though it may have bored the elderly audience, it attracted the younger ones.
The anime is cleared safe for teenagers. Unfortunately, it could not get enough viewers or reviews.
Thus it's ranked poorly. It was a decent anime that could have done better.
14. Tsuritama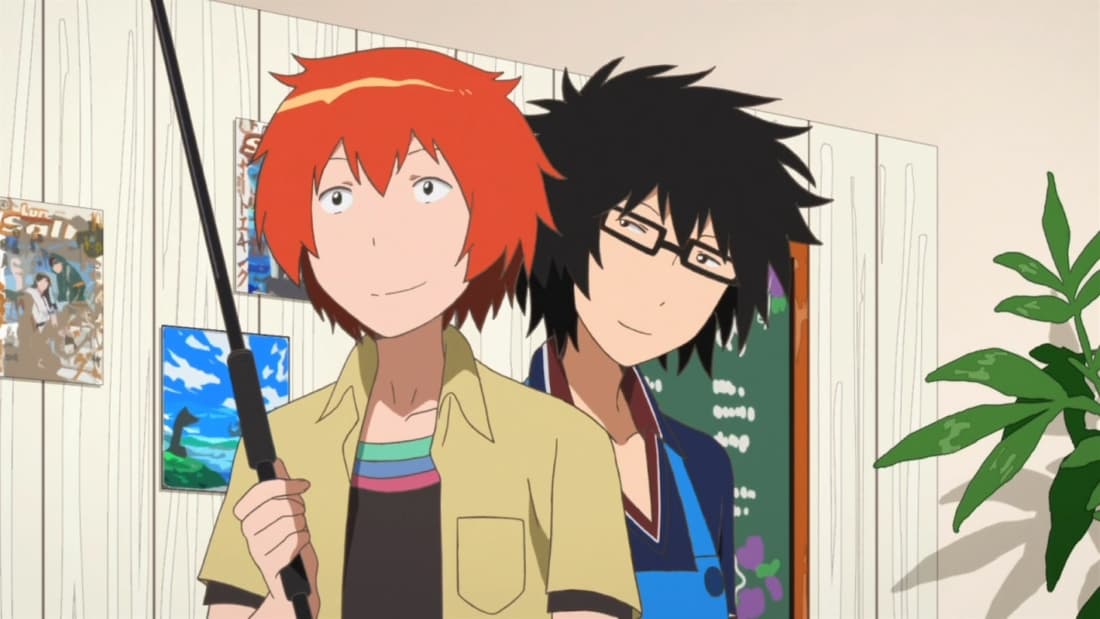 Tsuritama is based on its manga series. It has only 12 episodes that were concluded very quickly.
It was another sports anime which was Shoujo. It had many light and hilarious moments.
It was initially marketed as a sci-fi anime (which it is). But, the aspect of sci-fi is very minute in it and the major focus is shifted to slice of life.
This may have caused it to look confusing. As a result, it has very few reviews and only a fair rating.
The figures could have been improved with the help of some OTT platforms.
13. House of Five Leaves
With only 12 episodes, House of Five Leaves was a short anime. It was a Samurai anime with Akitsu being the lead samurai.
It had the backdrop of the Edo era in Japan. It shows Akitsu's survival and his struggles.
The anime was Seinen and also had some mystery to its plot. Though it's not clear why it underperformed, you must not doubt its impact.
Five Leaves was the name of the gang which Akitsu joins. Samurai animes usually get a warm welcome in the anime world.
However, there are few ones like House of Five Leaves, which could not.
12. AnoHana: The Flower We Saw That Day
AnoHana: The Flower We Saw That Day is a popular anime, at moment. However, it was not so till recently.
It is a short anime with just 11 episodes. It has a sequel, few spin-offs, and side stories.
It was the life of Jinto Yadomi who lived as a recluse. The anime then shows his experiences with the supernatural forces.
The element of mystery which accompanies it made it more thrilling. Though it was dramatic at some parts, it was well within its limits.
Realism was used appropriately to give the perfect touch.
11. D.Gray-man
D. Gray-man is popular today but it wasn't the case always. The reason it got popular only long after release was because of poor publicity.
A lot of animes that were released before 2010 suffered this. However, its sequel did not get much attention.
The pro factor for D. Gray-man anime was its source material, manga. The manga had a decent fan following even before the anime was produced.
After the release of anime, it was not the case that manga sales increased too much, but nonetheless, it had a positive impact on it.
It was a long anime with 103 episodes. After 2016, Funimation got rights to the last half of the anime episodes.
It was with Dentsu, till then. This was a turning point for this anime as it started to get popular after it.
10. Yakitate!! Japan
A shounen comedy, Yakitate!! Japan – is a 69 episodes long anime which were telecasted over two years.
It was an adaptation of the manga.
It failed to gather enough fan base but, it maintained a decent ranking and rating.
If we talk about reviews, it hasn't many so it's hard to judge before watching.
The story revolves around Azuma, a boy who wants to create bread "Ja-pan" as many countries have their own signature bread.
To fulfill his dream, he moves to Tokyo. So, this anime involves baking, cooking with passion.
9. Kimetsu no Yaiba: Mugen Ressha-Hen
It was an adaptation of its manga series. This is one of the latest animes which have made it to this list.
Being a 2020 anime, maybe it's too early. But, you can be hopeful of this doing well in the future.
It had a prequel that performed well - Demon Slayer: Kimetsu no Yaiba. This anime is just a continuation of the same plot.
It was reported to be Japan's highest-grossing film in 2021 January. Its box office revenue was around 36.8 billion yen, at that point.
This is a movie format anime and does not have multiple episodes. Most of the latest anime concepts come out in this form.
This has proven to be profitable, over time.
8. School Rumble
Are you interested in romance movies that have a love triangle? Or some conflict among a romantic pair?
If so, School Rumble is for you. Tenma and Kenji seem like the ideal couple, in this anime.
But, only time can tell how far they'd go as they face different issues. It was a 2005 anime and went unnoticed for a long time.
It had 26 episodes and this led to a slow broadcast then. Though it is a general romance anime, it is overtly Shounen.
The tilt is obvious in the plot and the narration. Since it is a school anime, it found many fans today.
The anime's conflicting tone will grab your attention and force you to complete it.
7. Samurai Flamenco
Parody animes are usually a success and make great money too. However, the case of Samurai Flamenco is different.
It is also a game-based anime. The game came out as an adaptation of the anime.
Masayoshi, who becomes Flamenco during the night, faces a dilemma. His vigilante activities leave a trail and he is caught soon.
He soon finds a companion named Gotou. This anime had 22 episodes which were aired over one year.
Critics attacked it for the violence and profanity in it. However, it was praised for being supernatural humor which was entertaining.
Hope it gets noticed by potential fans.
6. Hamatora
Hamatora had 12 main episodes which were released in 2014. Apart from that, it had a sequel and a spin-off version.
These have performed pathetically and have not yet found any success. It was a concept that started as a manga and later became an anime.
Hamatora is a portmanteau of Yokohama and the Japanese word for trouble-shooter. It's one of the detective-themed animes that made it into this list.
It also had an element of mystery and supernaturalism in it. Though the creators refrained from making it Seinen, it has some aspects of it too.
Today, this is a reasonably popular anime series.
5. Saenai Heroine no Sodatekata
Saenai Heroine no Sodate-kata means Saekano: How to Raise a Boring Girlfriend. This anime is an adaptation of its light novel series.
It is predominantly an ecchi anime with a tinge of comedy. Being a short series, it only had 12 episodes.
The tale deals with Tomoya Aki who's an otaku fan. He lives, breathes, and eats otaku.
He forms a circle with a few female acquaintances. This is to build a game.
However, he realizes a lot of things during it. This anime could connect with many viewers and twang a chord of their hearts.
This is precisely why it became successful, though a little late. But when it comes to success, it was not as much as it should have been.
4. Eden of the East
Eden of the East was released in 2009 and won 2 awards shortly after that.
They were – Animation Kobe award and Best TV Series award. However, it made way in this list as it was initially misunderstood.
The anime would have been a failure if not for the decent publicity it got.
The producers also had very few means back then. It is a pre-2010 anime that has only 11 episodes.
The tale is about Akira Takizawa and Saki Morimi. His dementia is what the anime portrays.
It faced a lot of brickbats for the violence, graphic, and adult scenes. Also, the use of terrorism and death games caused a lot of controversies.
It was reported to have a lot of graphic scenes and profanity. However, this did not stop it from finding the right viewers.
It had romance, action, sci-fi, and mystery in the right balance. It was more of a mature audience's entertainer.
3. Horizon in the Middle of Nowhere
Horizon in the Middle of Nowhere is a13 episodes long anime.
It has a prequel which many fans may not have heard about. It was mainly an action movie like the current one.
Toori Aoi, the protagonist wishes to regain his homeland. This is when a critical issue occurs and they wish to capitalize on it.
It is in the backdrop of the 17th Century – thereby making it historical as well.
This anime showed a lot of Japan and its history during that era. It was categorized as PG – 13 which let kids watch it.
If you need to know about the medieval Japanese age, do watch this. It can also be termed educative, for the role it played in awareness creation.
It had a sequel called Horizon in the Middle of Nowhere II. This was the continuation of the same plot.
Since the previous one ended as a cliffhanger, this was necessary.
2. Hell Girl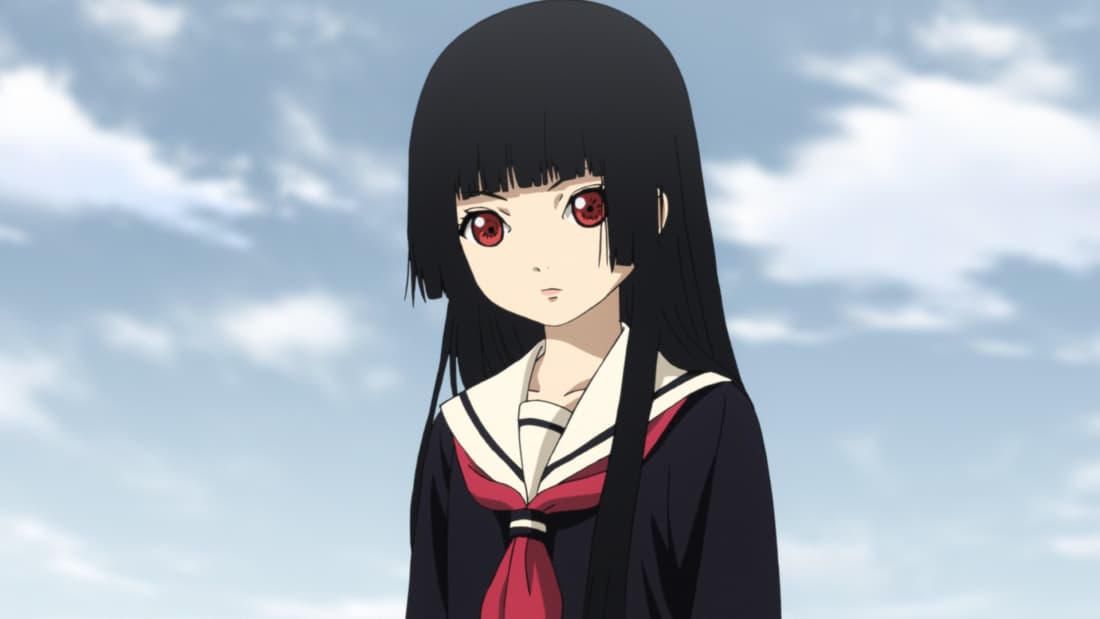 The right description of Hell Girl would be – Psychological thriller. The main concept in this anime is that of the Hell correspondence.
It's a website that lets someone take their grudge out. Behind it sits Ai Enma who uses 3 dolls to carry out the task.
Now, here comes the divine retribution – which most don't know about. The people who use it to take revenge will have to pay Enma.
She will condemn them to hell for it. Such a storyline was never seen or played out in other animes.
Hell Girl got mixed reviews and reached enough viewers. However, it could have done better for its uniqueness and ingenuity.
It was an adaptation of its manga which gave it the bare minimum views. The sequel got more or less the same reviews.
It had 26 episodes and was categorized as R – 17+. The movie came under scrutiny for scenes glorifying violence and dark rituals.
It also had a summary alternative for those who wanted a shorter sequence.
1. Hyouka
Hyouka is 22 episodes long anime and got aired in 2012. It is the tale of Houtarou Oreki who is a school student.
It focused on his equation in the school. He makes startling discoveries after he was dragged into a mystery.
It was based on the Koten bu light novel series which showed the same story in it.
It is a collection of mysteries that got deciphered as the plot moved. It even had a 2017 live-action movie variant named Hyouka: Forbidden Secrets.
Though the movie did well, its sequel did not. Today, Hyouka has a good standing and reputation.
This was after 2015 when they found new buyers for the rights. Hyouka shows the audience a possibility of a mystery anywhere.
The storyline was well crafted to let viewers take guesses. It also let them figure out things.
So if you watch this, you need to be attentive and avoid meandering away. We will keep you updated with more such list articles.
Follow us on social media and visit our website frequently to stay updated. Drop your email address below and subscribe, to get updates in your inbox.