»
New Amsterdam Season 6: Everything We Know So Far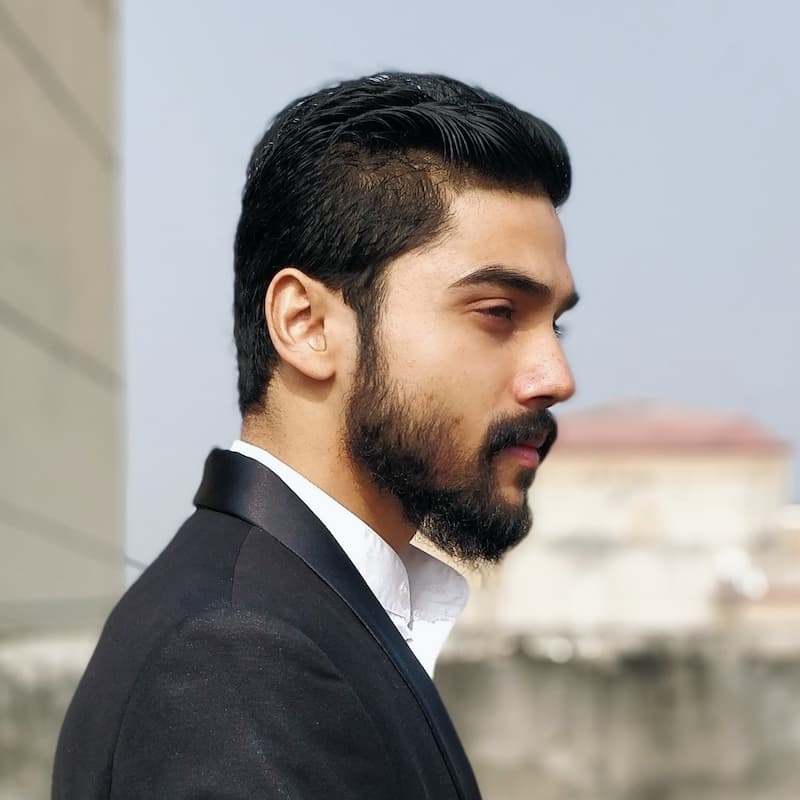 Shivam-Posted Nov 3, 2023
---
New Amsterdam was able to carve a niche for itself among a plethora of medical dramas by offering a unique and fresh perspective on the complex healthcare system in the United States of America.
While most 'medical' shows come off as trite and far more dramatic, this series tried its best to tackle broader issues within the system. Over time, its story didn't only manage to stand out in the genre but it also went on to attract a loyal fanbase.
Created by David Schulner, the medical drama introduces us to Dr. Max Goodwin, who, after having become the medical director of one of the oldest public hospitals in the United States, decides to make some significant changes.
His primary objective is to reform the institution's neglected and outdated facilities to treat patients. As the story progresses, we catch the man breaking several rigid rules and tearing up the bureaucracy to ensure that exceptional care is provided to his patients without fail.
Official Announcement of New Amsterdam Season 6
If you've been a true fan of the show, we have some bad news for you. We agree that New Amsterdam continued to run for a handful of years courtesy of the positive feedback its storyline received.
However, the show has now been cancelled, and its declining viewership is being cited as the main reason for the same. Now that its makers have announced that the medical drama may not be renewed for a sixth season, it's next to impossible to know if its ratings were the sole factor behind the network's decision.
While this news has certainly disappointed the ardent viewers of the show, what is even more surprising is that other medical dramas such as Grey's Anatomy and The Resident have somehow continued to maintain their ratings.
That being said, it is also imperative to mention that New Amsterdam also experienced significant setbacks due to the COVID-19 pandemic. Needless to say, it led to a lot many disruptions during the shoot; the repercussions of which were felt even in the subsequent seasons.
Nevertheless, it is now highly unlikely that the series will ever receive a renewal with a fresh storyline. So, we don't have an option but to bid goodbye to it following its five-season run.
Previous Seasons and Episodes of New Amsterdam
Those who have seen all five seasons of New Amsterdam have considered it to be a stable ratings player right from the very start. The positive feedback that it garnered during its debut season is precisely what pushed its makers to renew it for a few more seasons.
However, it was announced that the medical drama will not see the light of day soon during the time its fifth season premiered. Ardent fans of the series are well and truly aware of the fact that it had plenty of time to plan a proper ending.
Needless to say, after watching the season 5 finale, you'd believe that the characters and the story have got the closure they needed. There is also a possibility that the network may have been looking forward to closing the series post the completion of season 4.
We are assuming this because the fifth season cut its number of episodes down to 13. Indeed, it was the shortest season in the show's history. That said, the show comprises 89 episodes over five seasons and each of the episodes was at least 43 minutes long.
Some of the top-rated chapters of New Amsterdam are Luna (Season 1, Episode 22), How Can I Help? (Season 5, Episode 13), Your Turn (Season 2, Episode 1), Six or Seven Minutes (Season 1, Episode 10), and The New Normal (Season 3, Episode 1).
Where To Watch New Amsterdam
United States of America:
All five seasons of New Amsterdam are available for streaming on Netflix and DirecTV in the United States of America.
United Kingdom:
Fans of the show in the United Kingdom can catch the same on Sky and Now. In fact, three seasons of the show are also available for streaming on Prime Video in the country.
Canada:
If you are residing in Canada, you can watch four seasons of New Amsterdam on ICI Tou. TV.
Google Trends Data Analysis of New Amsterdam Season 6
History has it that fans tend to stop searching for the forthcoming season of any series following their cancellation. Even if they appear to be interested in the same for a while, the search trends on Google do dwindle sooner rather than later.
Now, the makers of New Amsterdam have confirmed that it will not be returning with a new season. The fifth season of the series debuted on Netflix on September 20, 2023.
Needless to say, it led to a spike in the searches related to its sixth season as well. That said, a significant increase in its sixth season was also noticed in early 2023; even when the fifth season hadn't opened to the viewers on Netflix.
We are assuming that the spike noticed in the sixth season in January 2023 could be because its fifth instalment was about to hit our small screens later this year.
Be that as it may, New Amsterdam has now been cancelled and will most likely not be renewed.
Social Media Engagement for New Amsterdam Season 6
By now, it's quite clear that New Amsterdam will not be returning with a new season. But, is the audience ready for it to end, yet? If you take into consideration the words of executive producer Peter Horton, "it's a mystery as to why it was cancelled" so soon in the first place.
Sure, the ratings were low and the viewership may have been on a decline, but Horton is of the opinion that they should have given the show more room before ending it for good.
The man believes that it could have run for another couple of years for there still are several stories to tell. Fans of the series on X (Twitter) seem to echo his emotions for many have been posting about how they are waiting for the sixth season of the show to come out.
While its story is yet to be renewed, they can currently stream the episodes of New Amsterdam on Peacock and Netflix.
Expected Plot of New Amsterdam Season 6
It is no secret that New Amsterdam Season 6 may never materialize, but there's no harm in guessing what it could have been like. If you've seen the season finale, you must remember a flash-forward sequence that showcases Luna following in her father's footsteps and becoming the director of the New Amsterdam hospital.
Suffice it to say that the new season could have easily revolved around her character and filled in the gap prior to that time skip. It is not surprising then that executive producer David Schulner also thinks that the series could have gone on much longer.
But, then again, for any program to run post its designated schedule, it has to garner the interest of its producers and get a green signal from a network or streaming service.
Unfortunately, that hasn't happened for New Amsterdam yet. Now that the supporting cast members have also received closure in their story arcs, it is only obvious that the viewers feel that the show may have finally met its demise.
Top Characters in New Amsterdam
The following characters help the true beauty of New Amsterdam come to the fore.
1. Helen Sharpe
Many consider the badass Helen Sharpe to be the greatest character in New Amsterdam. Not only is she willing to ensure the well-being of her pals but she also helps Max find his way through the general chaos of the hospital's work environment.
In fact, she sometimes cares too much; so much so that it leads to her friendship with Lauren getting jeopardized. Needless to say, actress Freema Agyeman has been able to do full justice to her character projection.
2. Dr. Maximus "Max" Goodwin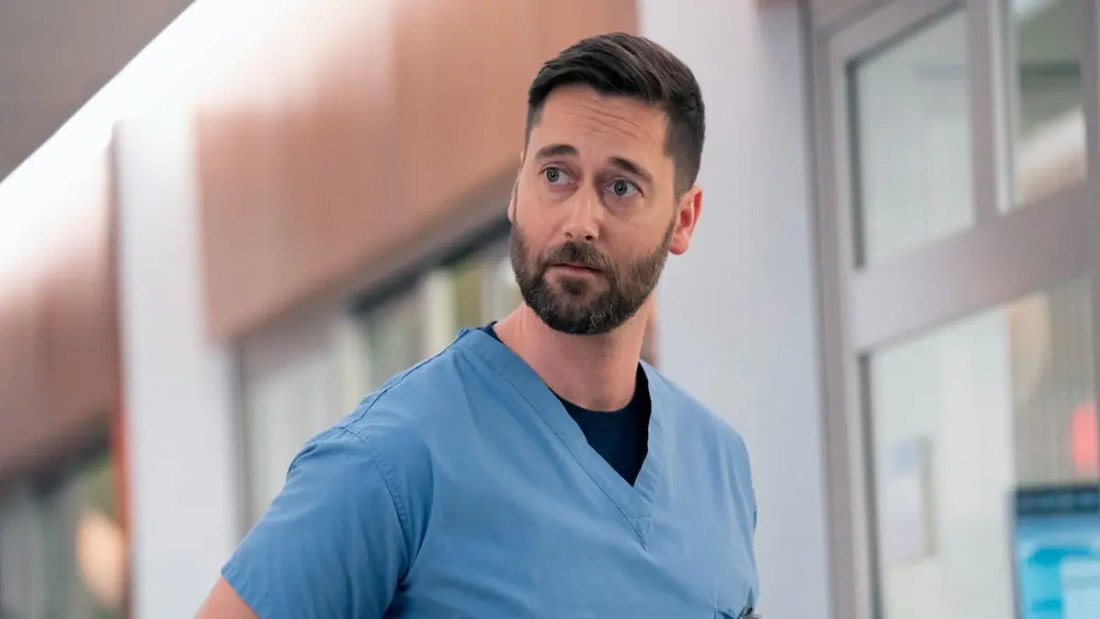 Make way for the new medical director of the New Amsterdam Medical Center, Dr. Maximus "Max" Goodwin. He takes the responsibility of transforming the Medical Center into what it is now.
To do the same, he relies a bit too much on his open heart and helpful nature. Add to that the fact that he is able to incite open and honest conversations courtesy of his good-natured attitude.
It is not surprising then that fans find him admirable.
3. Vijay Kapoor
Legendary Indian actor Anupam Kher plays Vijay Kapoor in the series. He is the former head of the Neurology Department. After his character bids adieu to the show, we feel that there is a massive gap to fill; primarily because the man shared a strong relationship with Iggy.
Not only did they work together but they also helped each other with life troubles and heart-to-heart conversations. Mr Kapoor was able to strike a chord with the audience through his willingness to understand and talk to people.
4. Lauren Bloom
Played by the pretty Janet Montgomery, Dr. Lauren Bloom happens to be the Head of the Emergency Department. During the first couple of seasons, we catch the lady doing her best to navigate her relationship with her mother.
At the same time, we also witness her relying a bit too much on Adderall. Over time, we realize that she is a resilient individual whose story is quite relatable.
Better still, she is barely ever afraid to do things that she thinks need doing.
5. Floyd Reynolds
Jocko Sims plays Dr. Floyd Reynolds, who is known for his work ethic, diligence, and pride. Also, he is the Head of the Cardiothoracic Surgery Division. During the course of the story, we often catch his intense judgment of his colleagues causing tension.
While it certainly is difficult for the others to work with him, we do get to learn more about his mistakes and subsequent interactions. Over time, it is fun to see him grow as a character.
Top Crew Members Of New Amsterdam
The following crew members have to be given due credit for ensuring that the audience resonates with the series.
1. David Schulner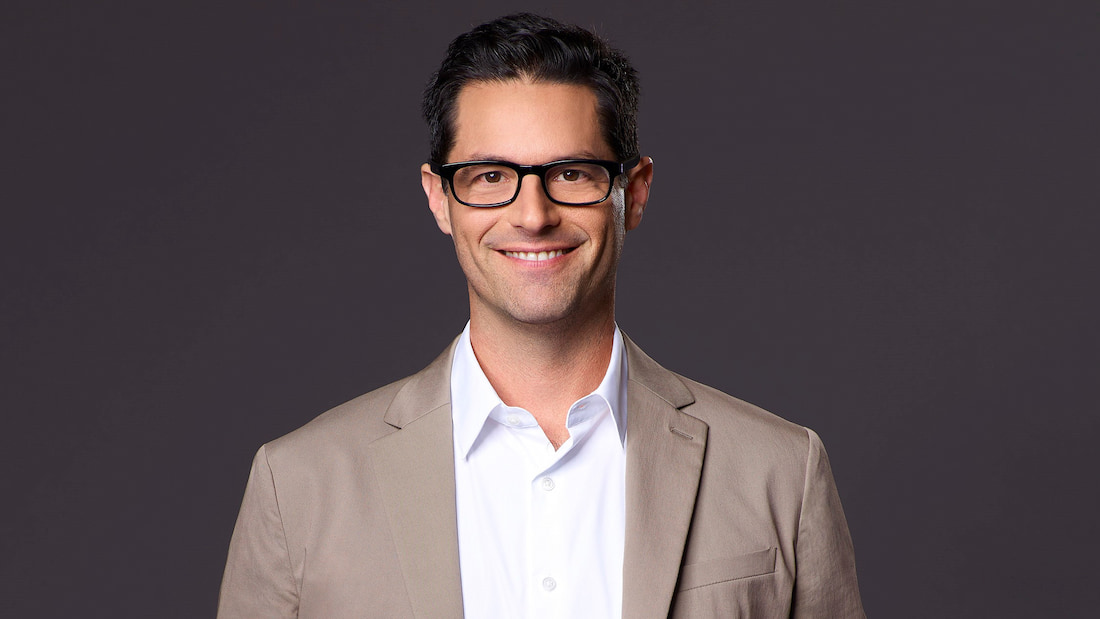 David Schulner is a television writer and producer who began his career within the entertainment industry by working on Once and Again in the late 1990s. The man today is best known for creating the critically acclaimed medical drama series New Amsterdam.
2. Michael Slovis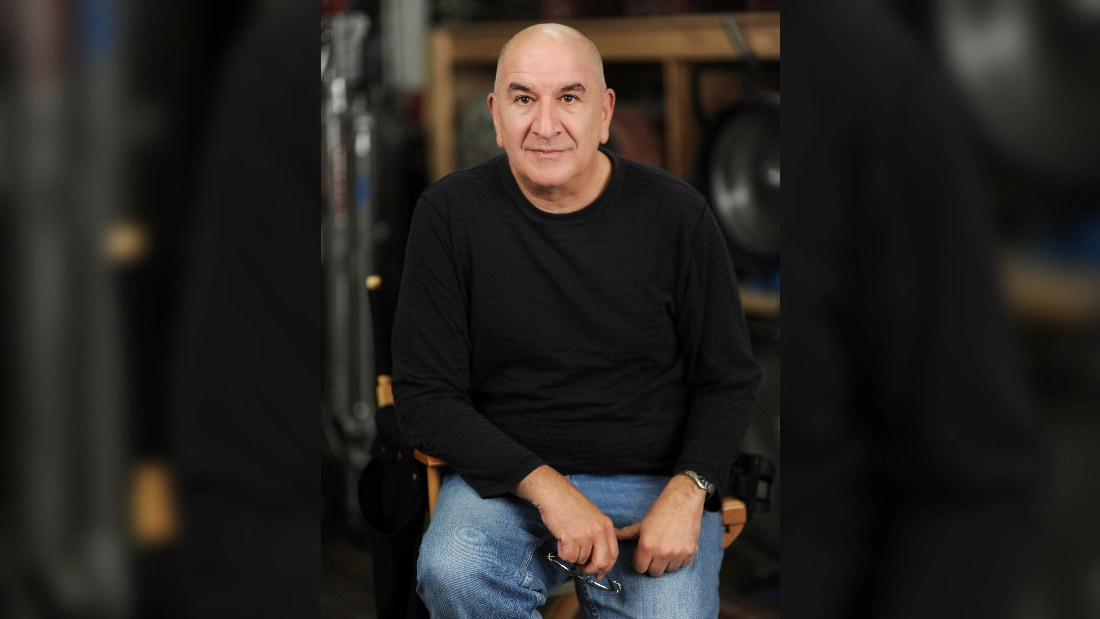 Cinematographer and television director Michael Slovis has helmed the maximum number of episodes in New Amsterdam. Aside from his work on the medical drama, the man is also recognized for his cinematography on the AMC series Breaking Bad.
Needless to say, he was highly praised for his work in the same.
3. Craig Wedren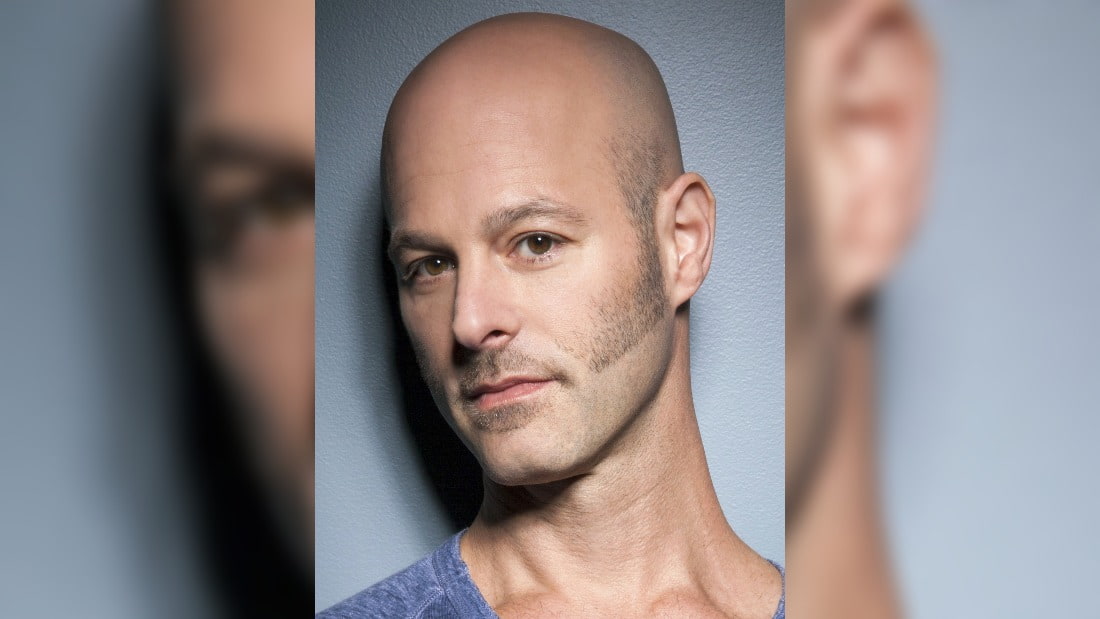 Television and film music composer Craig Wedren has composed the music for New Amsterdam. The singer-songwriter, musician and composer began his career fronting post-hardcore band Shudder to Think, following which he started working on his numerous small screen assignments.
4. Andrew Voegeli
The talented Andrew Voegeli has served as the chief cinematographer for New Amsterdam. The man is also known for his work on Breaking Bad, Little Children, and Sex and the City, among others.
5. Shonnard Hedges
Shonnard Hedges, who has served as one of the editors in New Amsterdam, is also known for his work in projects such as Black Sails, New Amsterdam, and The Orville.
The man attended Middlebury College in Vermont where he majored in Film and minored in Studio Art.
Shows Similar To New Amsterdam
If you think New Amsterdam was your cup of tea, the following shows are also going to be worth your time.
1. Five Days at Memorial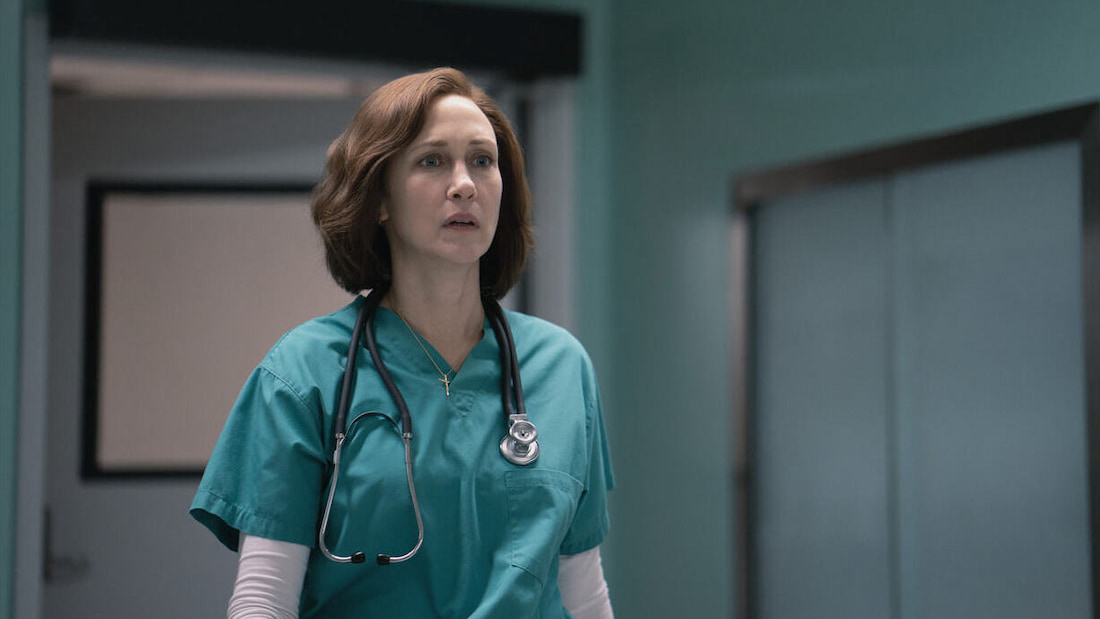 Based on the book of the same name by Sheri Fink, Five Days at Memorial is a true-life miniseries that tells the story of doctors and nurses at the intensive care unit of a New Orleans hospital.
We see the unit doing its best to treat patients during Hurricane Katrina as their facility is devoid of power for 5 straight days.
2. Scrubs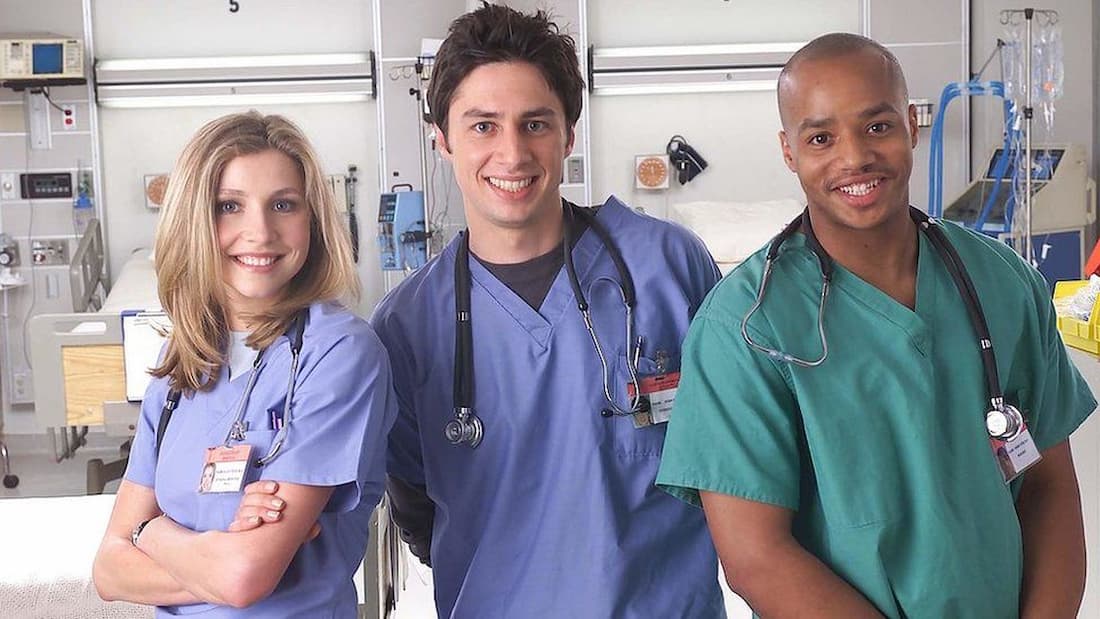 Scrubs follows the story of intern John Dorian who starts his medical career in a hospital crammed with unpredictable staffers and patients. As he spends more time at the facility, he gets to learn a lot about his revered profession, friendship and, ultimately, life.
Indeed, the unreal world of Sacred Heart Hospital turns out to be like home to him.
3. Untold Stories of the E.R.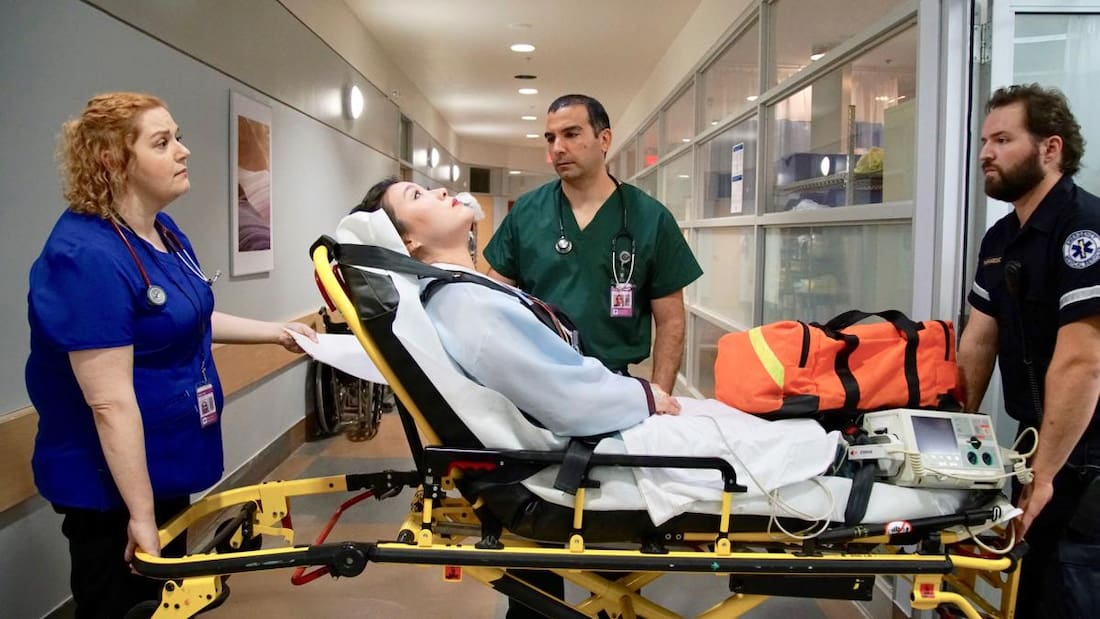 There is absolutely no shortage of wacky and exciting stories in Untold Stories of the E. R. It showcases the dramatic life of patients as the medical practitioners do their very best to help them in the E.R.
As the wildly engaging story progresses, we catch several doctors and nurses discussing bizarre and complex cases.
4. The Good Doctor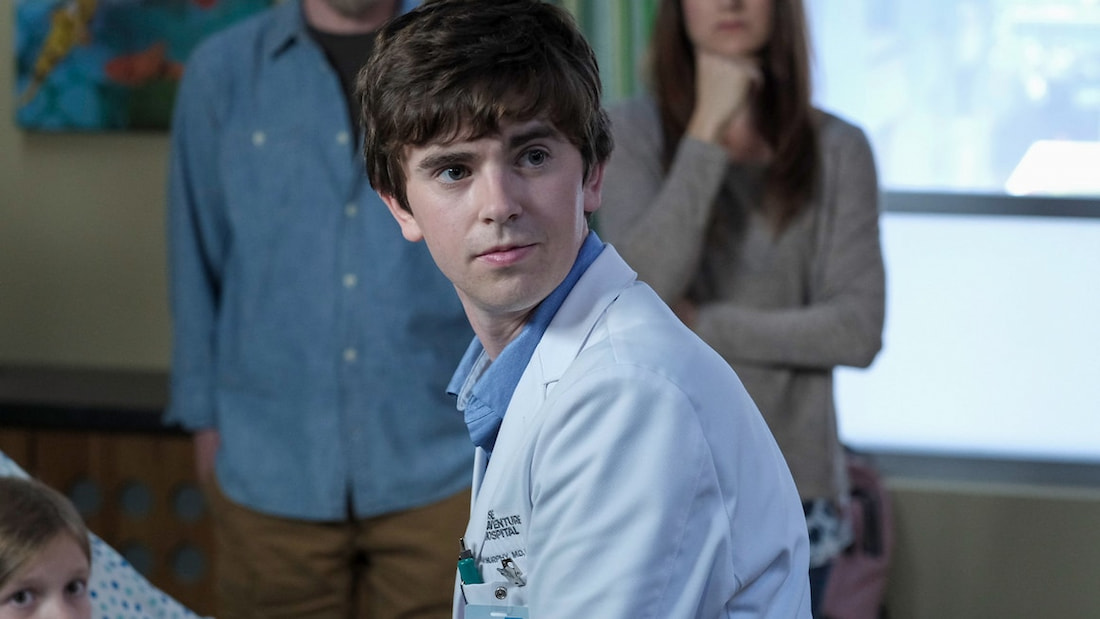 In this unique medical drama, we catch Freddie Highmore's Dr. Shaun Murphy struggling and eventually triumphing at his work at a renowned hospital in San Jose, California.
Even though his colleagues cease to socialise with him at first, he is able to put his amazing skills of treating his patients on display and, therefore, win the goodwill of his co-workers.
5. Chicago Hope
One of the original medical dramas to take the world by storm, Chicago Hope is a delightful series that chronicles the lives and trials of the staff of a major hospital in Chicago.
When released in 1994, it grabbed eyeballs for not only being the first to showcase a breast on network TV but also by being the first to utter the word "s%&t" on network TV.