»
Better Call Saul Season 7: Everything We Know So Far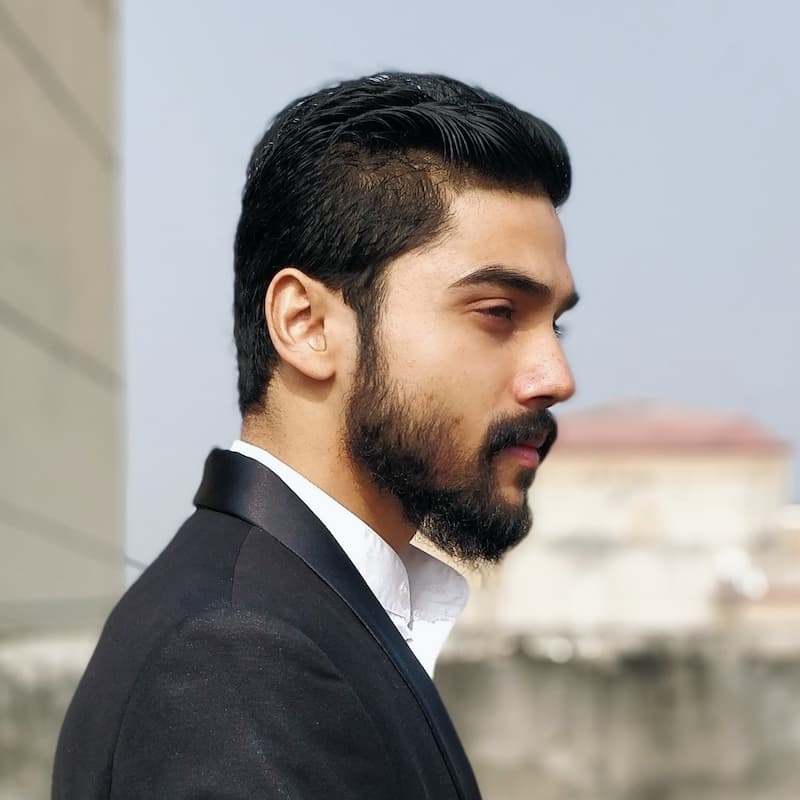 Shivam-Posted Nov 2, 2023
---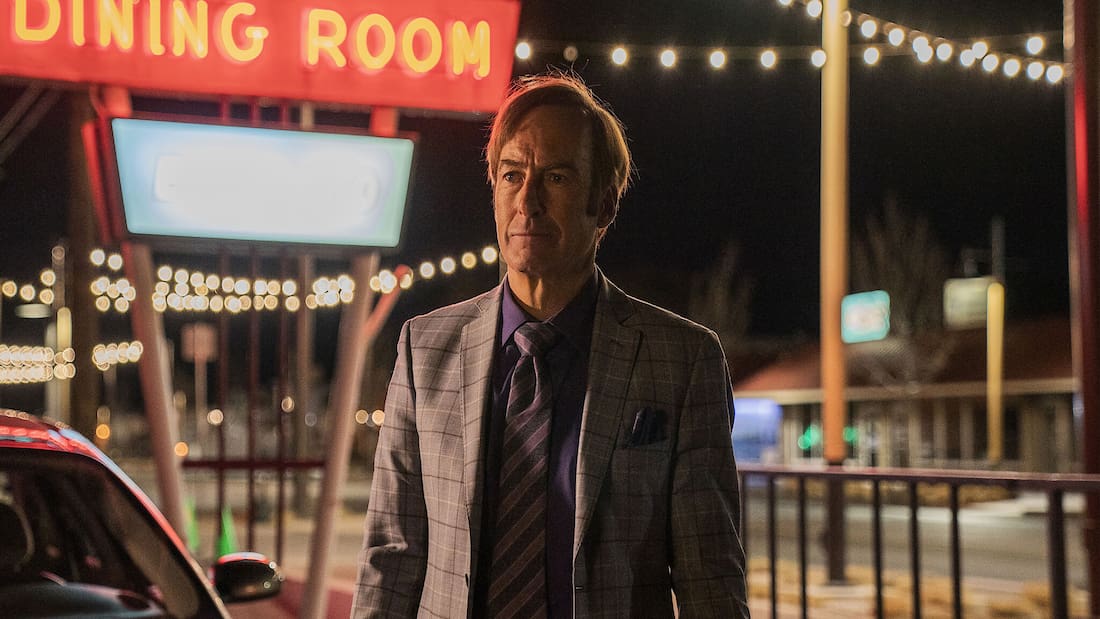 The fan-favourite and Emmy-nominated crime drama series Better Call Saul has held audiences in rapture since its debut on AMC. Thanks to Vince Gilligan and Peter Gould, the legal crime drama television series serves as a worthy prequel and sequel to the iconic Breaking Bad series.
Since Breaking Bad had gone on to become a pop culture phenomenon, the makers of Better Call Saul knew that they had to come up with an equally good story, if not better.
Indeed, the creative team working to bring the show to life ensured that Saul Goodman cemented his own distinct place in the annals of television history. Not only did the program do justice to the universe of Breaking Bad but it also managed to push its characters into the hearts of its viewers.
That is perhaps why its story captivated its core audience for six solid seasons. Bob Odenkirk, who plays the central character in it, transforms into the morally pliable Saul Goodman who is certainly not easy to forget.
His gradual transformation throughout the six epic seasons of the series is one of its unique selling points. So, trust us when we say that those who have seen the morally bankrupt Goodman in Breaking Bad will not be disappointed with his antics in Better Call Saul either, for the man surely makes an impression.
Those who have had doubts have been forced to change their opinion after having binged the show in the recent past. Needless to say, we suggest you get better acquainted with Saul and allow him to exceed all expectations.
Official Announcement of Better Call Saul Season 7
There is no denying the fact that Better Call Saul started as a Breaking Bad spin-off, and initially attracted a ton of fans of the latter. However, over time, it proved itself to be a well-made legal crime drama that managed to amass a strong following of its own.
Today, it is widely recognized as one of the most successful shows to air on AMC. It is not surprising then that even after six exhilarating seasons, fans are yearning for more.
They seem to have taken to its intricate narrative threads rather convincingly and can't help but hope for more to come in the form of season 7. So, if you are also among those who have finished watching the latest season on Netflix, you might be wondering if Better Call Saul season 7 is on the way.
Well, if you happen to have missed AMC's announcement, allow us to break it to you that the sixth season was the grand finale. In fact, the announcement arrived about a month before the premiere of the fifth season in February 2020.
You may not want to read this but creator Vince Gilligan has gone on record to state that he doesn't intend to create more stories within the franchise of the super-successful show.
Previous Seasons and Episodes of Better Call Saul
Better Call Saul took six seasons and 63 episodes to tell the tale of its popular titular character. And, if you've continued reading this article, we'll assume that you happen to have seen the last episode of the sixth season, titled "Saul Gone"; one that made it abundantly clear that Saul Goodman's story, as well as his life of crime, is over for good.
As a matter of fact, there's a good chance that the finale episode of the last season might also mark the end of the Breaking Bad universe as a whole.
While Better Call Saul continues to do well on streaming platforms, its makers were sure about the fact that they didn't want to overstay their welcome. Looking back at how the sixth season ended, you'll pretty much feel that there wasn't much left to be told in the seventh season; meaning that the show had served its purpose and that its storyline has reached and even passed the events of Breaking Bad.
Among the top-rated episodes of Better Call Saul are Plan and Execution (Season 6, Episode 7), Saul Gone (Season 6, Episode 13), Point and Shoot (Season 6, Episode 8), Rock and Hard Place (Season 6, Episode 3), and Chicanery (Season 3, Episode 5).
Each of the episodes had a runtime ranging from 41-69 minutes.
Where to Watch Better Call Saul
Fans will be elated to know that all six seasons of the popular show are available for streaming on Netflix in countries like the United Kingdom, the United States of America, and Canada.
So, what are you waiting for? Just go ahead and hit the play button on Netflix.
Google Trends Data Analysis of Better Call Saul Season 7
Like every good thing in the world, Better Call Saul has also come to an end. Its sixth and final season premiered in the third week of April 2022. Soon after, the show was available for streaming on Netflix.
While some fans are reportedly watching the final season again, others have only started their journey of getting familiar with Saul Goodman and his complicated life. If you look at the search trends related to the seventh season on Google, you'll notice that people showed some interest in the show's renewal following the premiere of the sixth season on Netflix.
But, it wouldn't be an exaggeration to claim that the interest was quite short-lived for the searches related to season 7 started going down rather rapidly. That being said, it has to be mentioned that the prequel has already caught up to the events of Breaking Bad.
Suffice it to say that Jimmy McGill's transformation into Saul has been completed and done with for quite some time now. Not only that but the timelines of the two shows have also been merged; therefore, coming to a natural conclusion.
If you have been through the final season of Better Call Saul, you'd have noticed a lengthy section exploring what happened to Jimmy/Saul following the spectacular events depicted in Breaking Bad.
Social Media Engagement for Better Call Saul Season 7
It's highly unlikely that Better Call Saul will be renewed for another season. Nonetheless, it managed to both grow and go out on its own terms; a privilege that not a lot of mainstream series are provided with.
Sure, it didn't get abruptly cancelled by its network but it certainly had run its course. The show may have come to an end but its cast and crew members are still quite willing to collaborate for other projects in the future.
Needless to say, they can't seem to have gotten enough of each other. Another group that can't get enough of the Better Call Saul family is the fans. Just like their program lead Bob Odenkirk, some viewers also believe in keeping their relationship alive with a show they truly take to.
That is one reason why several fans of Better Call Saul continue to wait for a new season or a spin-off project. Better still, there are many who have only just started to explore the fascinating world of Saul.
It won't be long before they start considering themselves as a part of the clan. On a social media platform such as X (Twitter), some people were seen speculating if the show would ever return for a new season.
Those who feel that it may not are perhaps trying to make peace with the fact that Better Call Saul is the best piece of television they may have ever seen in their lives.
Expected Plot of Better Call Saul Season 7
Since Better Call Saul has been a critically acclaimed series, it is not surprising that the anticipation surrounding its seventh season has given rise to much speculation and debate among fans.
Indeed, its core audience is eagerly waiting to hear if its numerous characters can make a comeback if the rumoured spin-off season comes to fruition. Even though there is no official confirmation yet, the rumours have led to the fans trying to guess the potential plot of a possible new season.
Since the stories of Breaking Bad and Better Call Saul were seen getting skilfully merged, viewers were left pondering the directions the storyline might take if they happen to continue with the "merger" in a fresh season.
We haven't only seen Jimmy transforming into Saul but we have also witnessed his narrative journey aligning with his role in Breaking Bad. Add to that the fact that he seems to have admitted to his crimes and accepted his prison sentence.
So, if there ever is a season 7, we'd like to see how things transpire in our main protagonist's life following the culmination of his sentence.
Top Characters in Better Call Saul
These Better Call Saul characters have managed to leave an indelible impression on the minds of the viewers over the years.
1. Jimmy McGill
Thanks to Better Call Saul, Jimmy McGill has become almost as iconic as Walter White and Jesse Pinkman from Breaking Bad. He is shady, unethical and, yet, someone you can't get enough of.
The premise and development of the story take everything you like about an already familiar Saul Goodman and make it even better in Jimmy McGill. The charming Bob Odenkirk does full justice to his character projection and showcases how someone who aims to be a legitimate lawyer gradually ends up becoming a questionable human.
2. Kim Wexler
One of the most important people in Jimmy McGill's life, Kim Wexler is as professional as she is effective. As a lawyer, she prefers to be on the right side of things, unlike her fast-talking friend and eventual lover who can afford to let go of his ethics if and when convenient for him.
Even though her romance with Jimmy drags a bit, it is fun to see her character evolve and slip into the ways of her love interest as the story progresses.
3. Lalo Salamanca
Lalo Salamanca is one of those members of the Salamanca family of drug dealers whom the fans truly like. As charismatic as he may be, he is well and truly a villain and a terrifying one at that.
What's worth mentioning about him is the fact that he can fake warmth to draw people close to him. Be that as it may, he is a compelling character who has managed to make a solid impression on the minds of the show's fans courtesy of his many awful deeds.
4. Mike Ehrmantraut
It wouldn't be an exaggeration to claim that Mike Ehrmantraut is one of the most impactful secondary characters in the Breaking Bad universe. In Better Call Saul, he is far more driven and impressive than he was in the original series.
Fortunately for the fans of the universe, they get to see the stern man being given a lot of screentime to go about his actions here. The fact that his human side is also explored serves as the cherry on the cake.
5. Gus Fring
Arguably the most popular villain of the Breaking Bad universe, Gus is a terrifyingly competent career criminal who leaves no stone unturned to get what he wants. The meth kingpin goes all out in his battle with the more villainous Salamanca family.
Both in the original series and Better Call Saul, we see Gus being ruthless but seldom reckless. He allows his calm demeanour and quiet wisdom to take centre stage when he knows he has to.
Top Crew Members Of Better Call Saul
The following men and women are responsible for ensuring that we like Better Call Saul as much as we do.
1. Vince Gilligan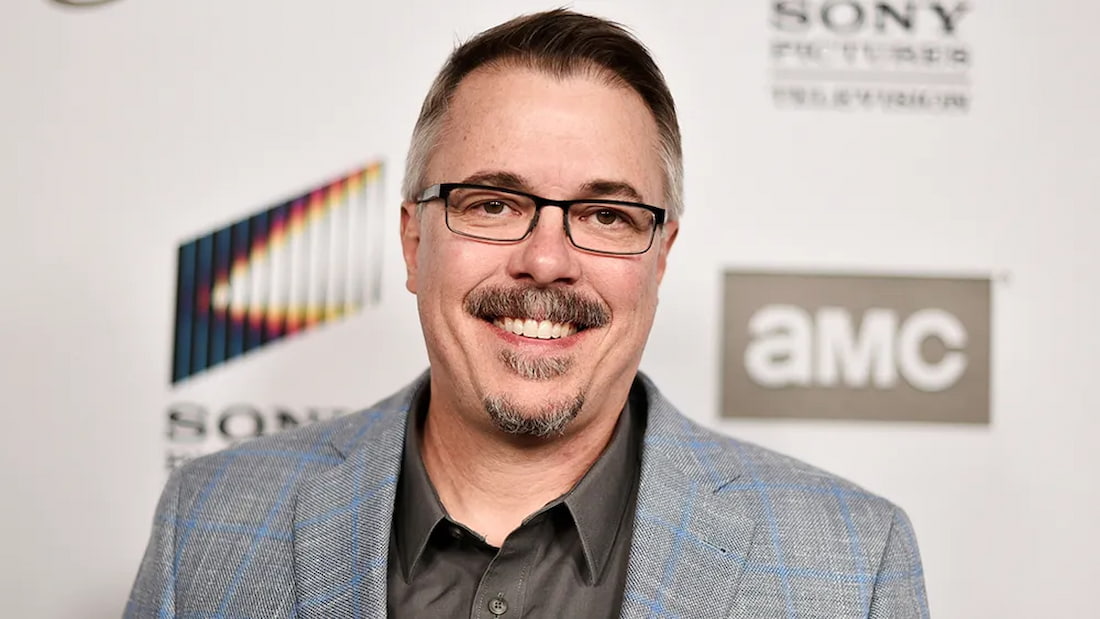 It is no secret that screenwriter, producer, and director Vince Gilligan has put all his talent on display in AMC's Breaking Bad and its spin-off prequel series Better Call Saul.
He is one of the creators, head writers, executive producers, and directors of both the aforementioned series. Suffice it to say that he has done a fantastic job in the same, for both the award-winning shows have left a lasting impression on our minds.
2. Peter Gould
This television writer, director and producer has worked on all five seasons of the hit drama Breaking Bad. Following the completion of the series, he became the co-creator and co-showrunner of Better Call Saul, which also opened to great feedback.
However, the man was soon left to head the project after Vince Gilligan decided to bid adieu to the writer's room.
3. Melissa Bernstein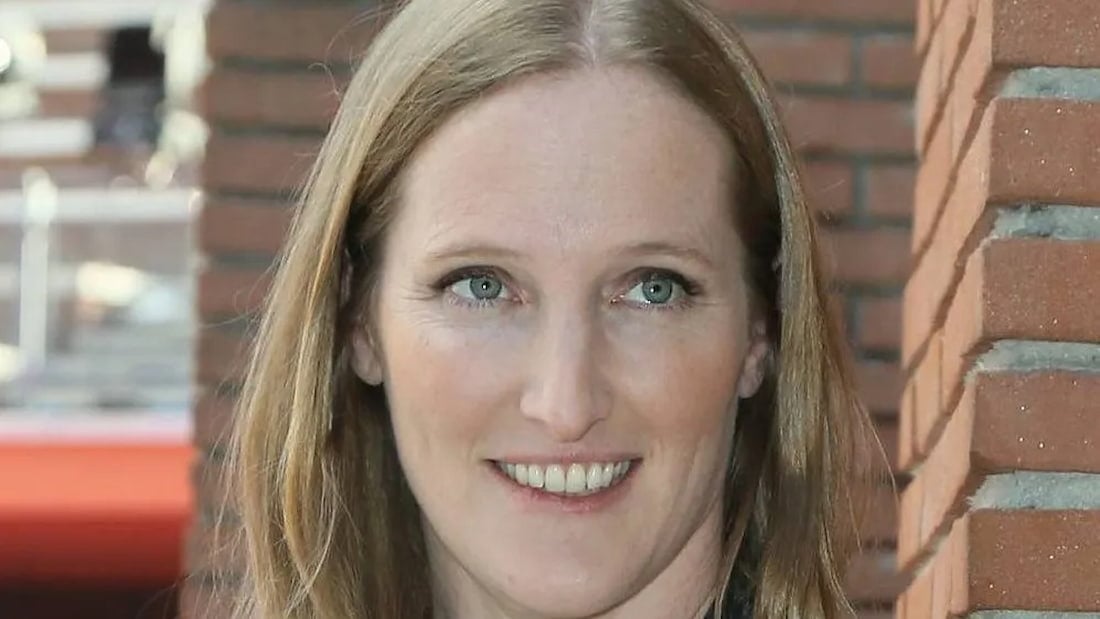 The talented Melissa Bernstein has served as one of the executive producers on the show as well. She has been a part of the Breaking Bad universe and is, therefore, also known for her work in El Camino: A Breaking Bad Movie and Breaking Bad.
Indeed, the reins of Better Call Saul were in the hands of the franchise veterans themselves.
4. Dave Porter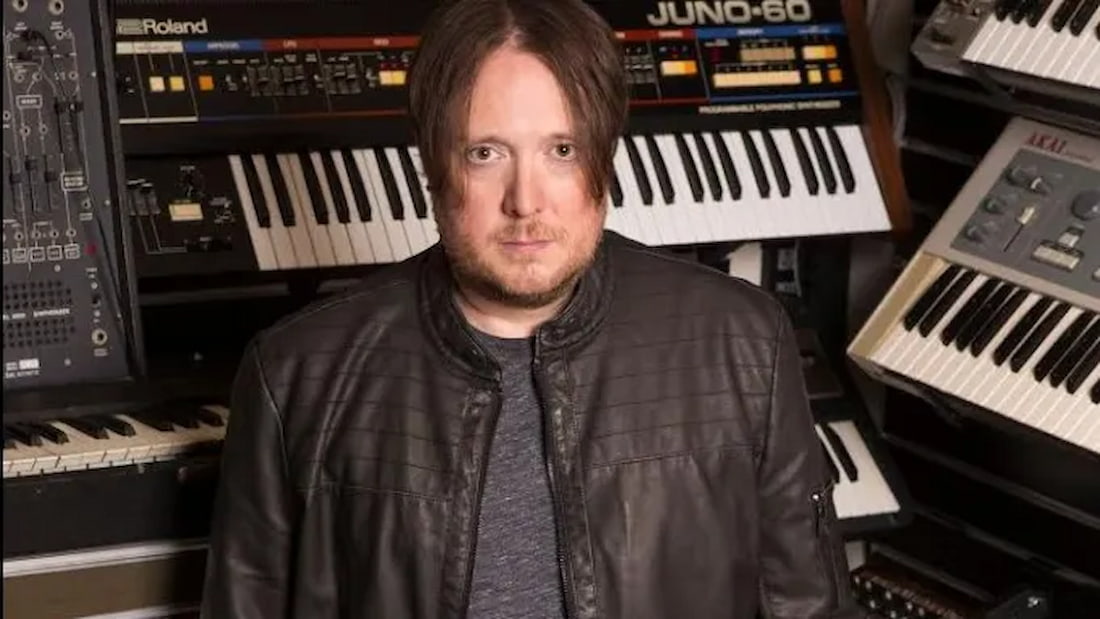 Dave Porter was entrusted with the task of providing the music for the Breaking Bad universe. Not only has he provided the original score for the television series Breaking Bad but also for its prequel spin-off Better Call Saul and the epilogue film El Camino: A Breaking Bad Movie.
He is known to have been a student of classical and electronic music composition at Sarah Lawrence College.
5. Marshall Adams
Cinematographer Marshall Adams, along with Arthur Albert and Paul Donachie, has done a great job at making Better Call Saul look authentic. Indeed, the show stays true to its storyline and feels real courtesy of the aforementioned men.
Besides Better Call Saul, Adams is also known for El Camino: A Breaking Bad Movie, Gods and Monsters, and Baby Geniuses.
Shows Similar To Better Call Saul
These are some dramas that we think you're going to have fun watching if you truly had a great time binge-watching Better Call Saul.
1. Breaking Bad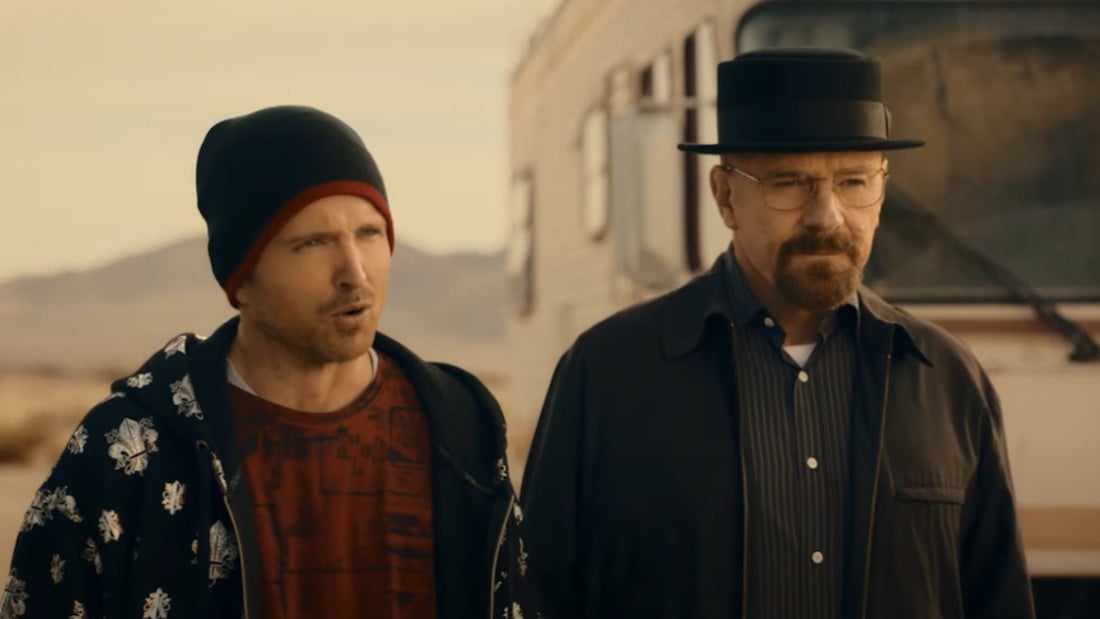 If you're done with the six seasons of Better Call Saul, chances are that you may have already seen Breaking Bad. In fact, most people believe that the former wouldn't have seen the light of day had it not been for the latter.
Considered to be one of the greatest series of all time, Breaking Bad shares a ton of similarities with Better Call Saul, and we don't just mean the characters. Both shows push us into the murky and inescapable world of crime and manage to keep us on the edge of our seats.
2. Ozark
Ozark is a critically acclaimed crime drama show that traces the ridiculously wild and dangerous journey of the Byrde family. Toplined by competent actors such as Jason Bateman and Laura Linney, it tells the engaging tale of a financial advisor named Martin 'Marty' Byrde, who takes his beloved family from Chicago to the Missouri Ozarks.
There, he is pushed to launder money to pacify a drug boss.
3. The Americans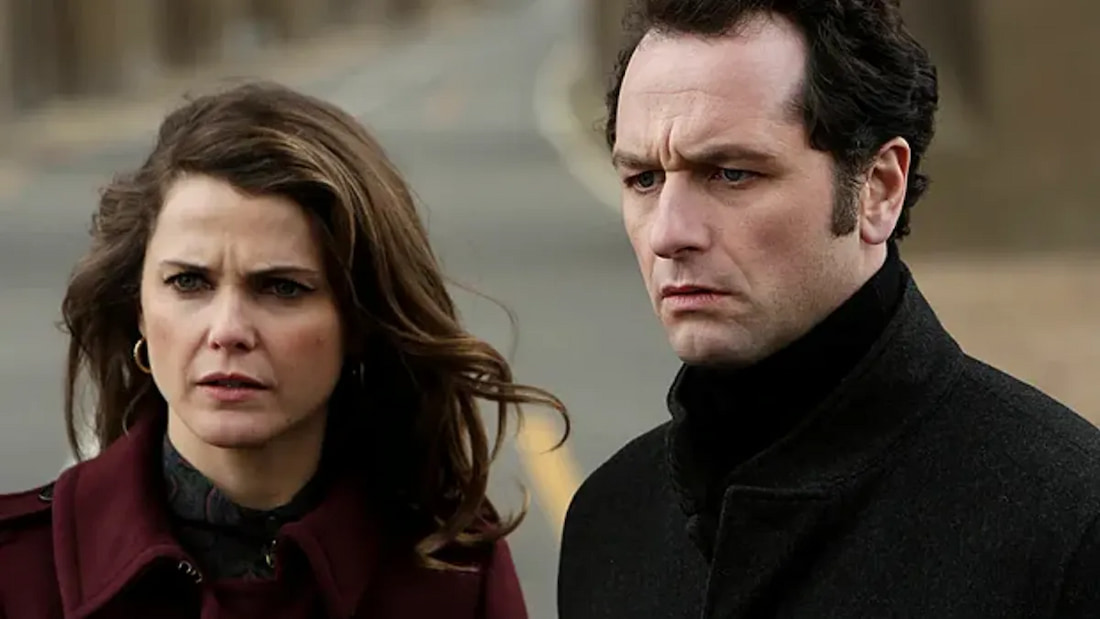 Talented actors Keri Russell and Matthew Rhys star as two Russian spies from the '80s in this long-standing suspense series. They are married to each other and are, in fact, posing as Americans while residing in Washington DC.
Their only aim was to spy on the American government and convey things back to the Soviet Union. However, things go south when they are pushed to get involved in covert operations against the country they are residing in.
4. Narcos
Narcos derives its strength from some ruthless cartel killing depicted in its story. If you're familiar with the Breaking Bad universe, you'd know that it is also full of unpredictable killings.
So, those who have relished watching Jimmy's journey in Better Call Saul will also have a great time following the DEA's takedown of Pablo Escobar in Narcos/Narcos: Mexico.
5. Dexter: New Blood
One reason why there was a lot of excitement around New Blood is that it was the much-awaited revival of the beloved Showtime series Dexter.
Sure, the leading protagonist here happens to be a serial killer but you've got to give it to its makers for having surprised us with a plot that shows a father's entire life turning upside down because of his son.
We catch the infamous killer Dexter Morgan getting tracked down by the son that he seems to have abandoned.