»
Shadows House Season 3: Everything We Know So Far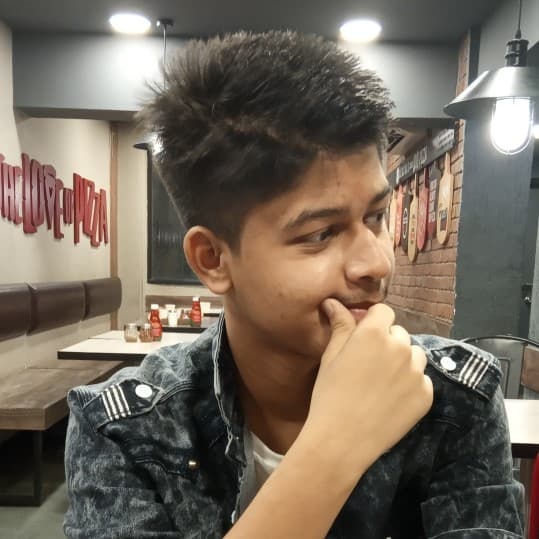 Kay-Posted Nov 5, 2023
---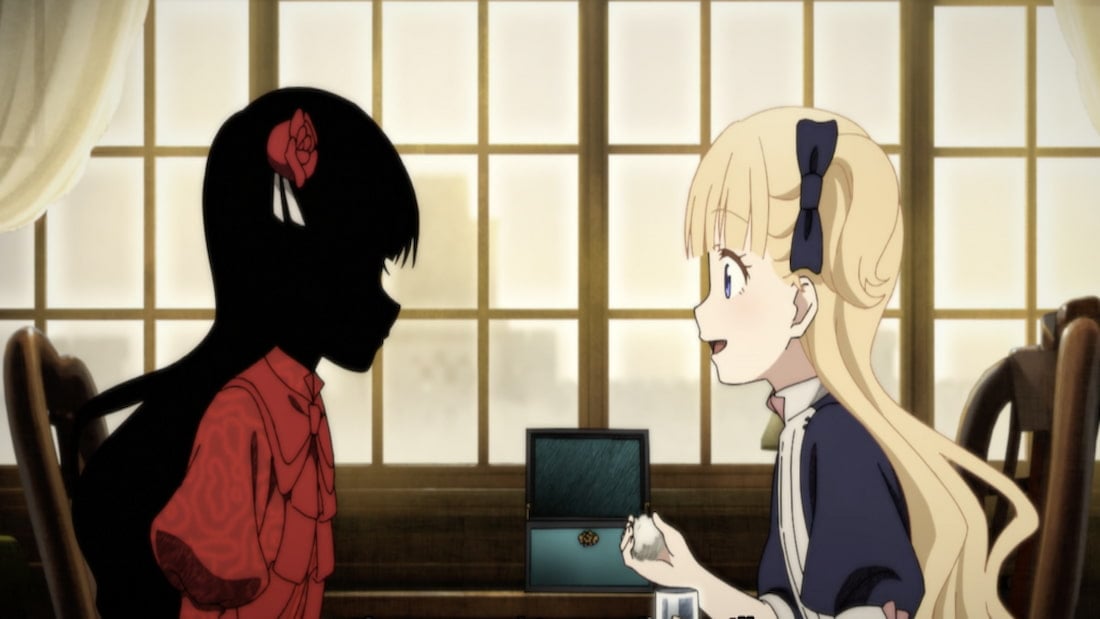 Shadows House is an anime series that falls within the dark fantasy, mystery, and supernatural genres. This captivating series is an adaptation of a Japanese manga created by the talented duo known as Somato.
The manga has been serialized in Shueisha's seinen manga magazine Weekly Young Jump since September 2018, with a total of fourteen tankōbon volumes available as of July 2023. The anime adaptation of "Shadows House" was produced by CloverWorks and first aired from April to July 2021, followed by a second season that ran from July to September 2022.
One of the distinctive features of the series is its predominantly dark and mysterious setting, with characters often emitting soot when they become agitated. In a mysterious mansion, the Shadows House, faceless beings are paired with Living Dolls, devoted to cleaning their soot.
Emilico, a cheerful Doll, serves Kate, her soft-spoken master, forming a close bond. Emilico's journey uncovers her past as a circus tightrope walker, adding depth to her character. The Living Dolls are revealed to be abducted humans from Mirrorside Village, tricked into thinking their children's service to the House brings happiness due to charcoal production.
Emilico's self-discovery continues as she encounters fellow Dolls and their secrets, offering a deeper understanding of the characters as the narrative unfolds.
Official Announcement Of Shadows House Season 3
As of now, the official announcement and release date for "Shadows House" Season 3 have not been confirmed by Aniplex, Shueisha, Studio CloverWorks, or any other production company associated with the anime.
The last update on the series came during the Blu-Ray/DVD release event for "Shadows House" Season 2, which took place on November 26, 2022. During this event, the voice actors of the series expressed their hope for a future event and a desire to meet again, but they did not provide any hints or plans for a third season.
The voice actors posted on Twitter, that they "believe that we will meet again" and they wish to "do an event again". "Shadows House" Season 2 concluded with its 12th episode on September 12, 2022, and it is confirmed that there will be no updates regarding the anime until the next month.
The best estimate for the release of Season 3 appears to be in early 2024, but this is not officially confirmed. While there is strong potential for a third season due to the availability of source material, the show's popularity, and fan demand, the production work will take time.
The decision to invest in another season will depend on the production studio's willingness and the potential for profit. Given the positive reception and support from fans, it's likely that "Shadows House" will make a comeback, but official confirmation is still pending.
Previous Seasons and Episodes Of Shadows House
Shadows House is a two-season anime that originally aired from April 11, 2021, to September 24, 2022. The first season, which ran from April 11, 2021, to July 4, 2021, was followed by the second season from July 9, 2022, to September 24, 2022.
Each season is composed of 13 episodes, totalling 26 episodes, with each episode having an approximate duration of 23 minutes. This anime has garnered positive feedback and holds a rating of 7.79 on MyAnimeList and a 7.3 rating on IMDb.
It has also earned four awards and received 15 nominations. Shadows House stands out for its themes of dark fantasy, mystery, and the supernatural. The narrative revolves around the Shadows House, a noble family residing in a grand mansion.
These enigmatic figures are accompanied by Living Doll partners who tirelessly clean the soot emitted by their masters. The series has received acclaim for its ability to combine mystery with both unsettling and cheerful moments within an opulent backdrop.
Furthermore, it delves into the exploration of the purpose of existence through the character Emilico.
Where To Watch Shadows House
Shadows House is accessible to viewers in the United Kingdom and the United States through both Crunchyroll and FUNIMATION, providing a convenient choice for fans of this enigmatic anime series.
This availability ensures that a wide audience can immerse themselves in the unique and mysterious world of the Shadows House. However, for viewers in Canada, the series is exclusively offered on Crunchyroll.
This distribution strategy caters to diverse international audiences, making it more accessible for fans to enjoy the dark fantasy and supernatural elements of Shadows House.
Shadows House Season 3 Google Trends Data Analysis
The graph isn't looking good. The Google Trends Data graph seems to have a ton of lows that are literally 0 in magnitude. In other words, there have been time frames where the next season for this anime wasn't even searched once.
And that's disheartening for all those who are looking forward to the next season. If this is how the trend will be then there's no denying that the series will be lacking in terms of audience enthusiasm.
And if fans are not interested in another season, then the creators won't be either. However, this isn't concrete since countless anime got another season even with less enthusiasm from viewers.
However, for now, the next season isn't as hyped as you would want it to be.
Shadows House Season 3 Social Media Engagement
The social media platforms are highlighting a positive notion from fans. Shadow House viewers are positive about the possibility of another season. However, they just feel that a third season is improbable since the studio is busy.
There are other fans who just want to enjoy the next season as soon as possible. And a common theme is that these enthusiasts had a great time enjoying both seasons.
Therefore, their anticipation for the next season is a lot stronger. All in all, the social media fan groups have an optimistic notion towards the series and its third season.
However, they are aware of the fact that they might not get a sequel any time soon.
Expected Plot Of Shadows House Season 3
In Shadows House Season 3, fans can anticipate the storyline to delve deeper into the mysteries of the enigmatic mansion. The upcoming season is expected to pick up from the Inspection Arc of the manga, following the conclusion of the Master Robe Arc.
Kate, one of the central characters, is likely to face challenges as Edward becomes increasingly suspicious of the mansion's secrets. The plot may revolve around Kate's efforts to gather comrades for her revolution and reveal the hidden truths of the Shadows House to Patrick and Louise.
However, the path to uncovering these secrets won't be straightforward, as the living dolls' minds are under the influence of coffee, which hinders their ability to think clearly and connect with their past lives.
Kate and Barbara, working together, may embark on a mission to eliminate coffee from the children's wing while keeping their efforts hidden from the watchful eyes of the adults. Edward's pursuit of the truth about Barbara and Maryrose could add an extra layer of suspense to the narrative.
Additionally, Belle's mysterious behaviour and her decision to abstain from coffee may play a pivotal role in the unfolding events, raising concerns about the living dolls' reactions when they regain their senses.
Top Characters In Shadows House
In the enigmatic world of Shadows House, a grand and mysterious mansion serves as the backdrop for a unique and intricate story. As we delve into the inner workings of this dark and enigmatic place, it's essential to shine a spotlight on the key players who shape the narrative.
In this section, we will meet five of the most important characters within the Shadows House universe.
1. Kate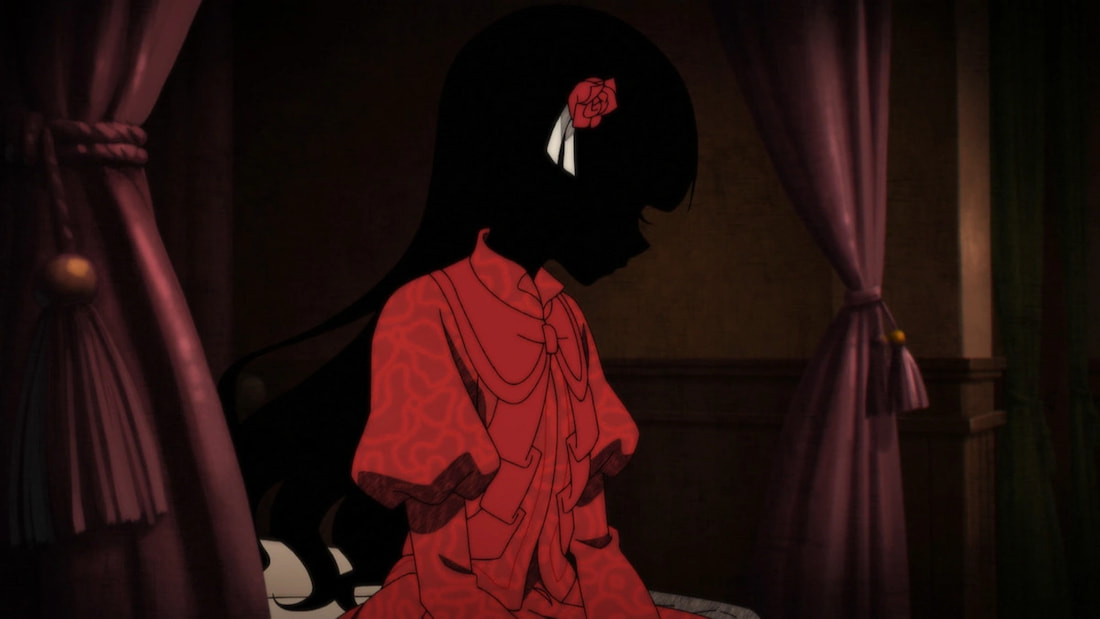 Kate, the central character in Shadows House, hails from the noble Shadow family and plays a pivotal role alongside her "Living Doll" Emilico. As with her fellow Shadows, Kate possesses an entirely black body, including her hair.
Her distinctive hairstyle mirrors Emilico's, featuring a fringe with two locks that gracefully frame her face, embellished with flower barrettes. Her long, slightly curled hair drapes down to her back, adding to her unique appearance.
Kate's attire is a blend of elegance and sophistication. She dons a white shirt adorned with frills, complemented by a red apron dress layered over a frilly white underskirt. Her ensemble is completed with a red jacket featuring a prominent bow design, which transitions into two ribbons running along the sides and boasts princess sleeves.
2. Emilico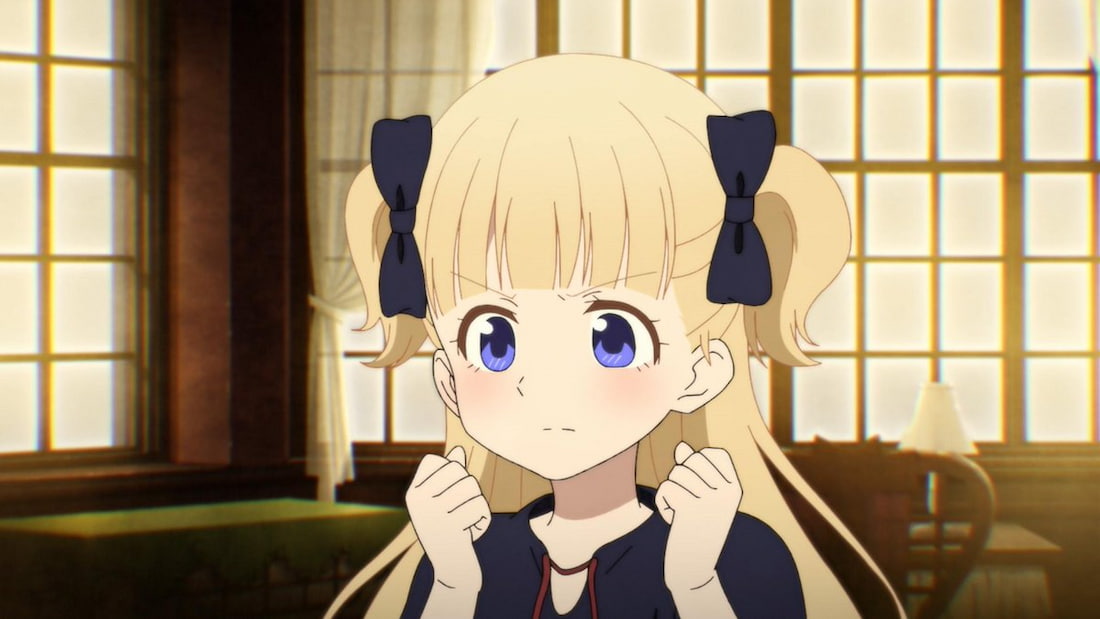 Emilico, the primary character in Shadows House, takes on the role of a Living Doll and serves as the "face" of Kate Shadow. She's a young girl characterized by her long blonde hair, deep purple-blue eyes, and fair complexion.
Her attire mirrors a Victorian-style maid dress, complete with dark sleeves, a white apron, and a skirt, while white drawers and a sleeveless undershirt complete her ensemble. Her hair is neatly styled in pigtails secured with large dark-blue bows.
Emilico's personality is defined by her cheerfulness, strong work ethic, and unwavering dedication to her friend and master, Kate Shadow. She's a sociable individual who enjoys making friends and spending time with them.
3. John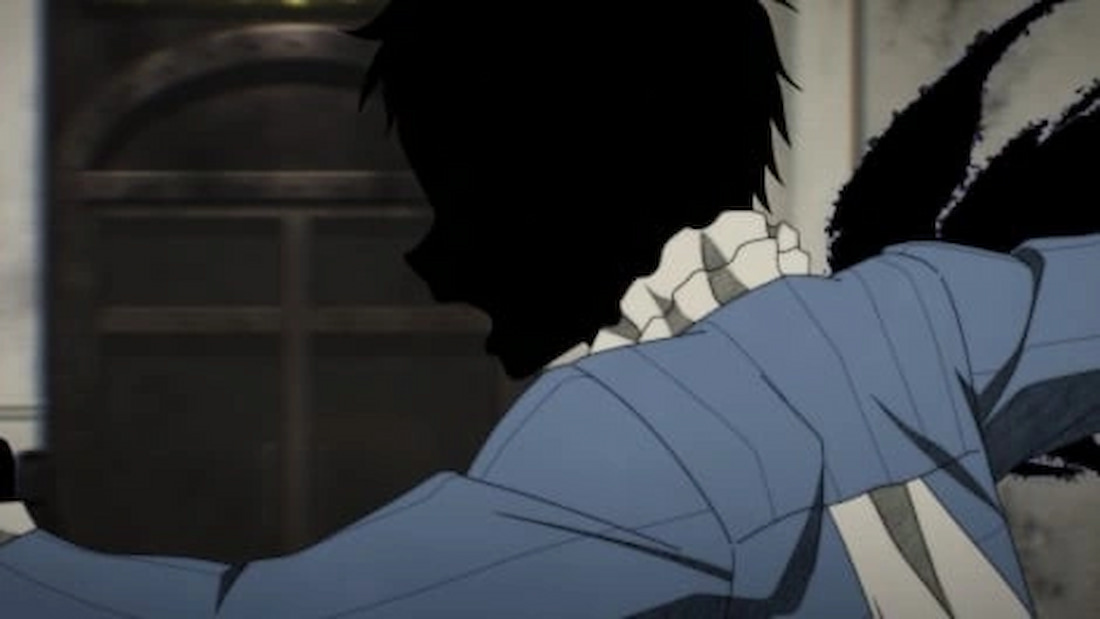 John, a supporting character in Shadows House, serves as a Shadow under the care of the "Living Doll" Shaun. Like other Shadows, John's entirety is black, mirroring the silhouette of his "Face," Shaun.
With short, tousled hair, John dons a white, frilled shirt beneath a knee-length, striped blue coat secured by a golden clasp. Dark blue pants with white cuffs, long white socks, and blue shoes featuring a yellow chain pattern complete his ensemble.
Despite being an outgoing extrovert, John stands out for his friendliness and open-mindedness, treating Shaun with respect and even considering wearing glasses for visibility.
4. Shaun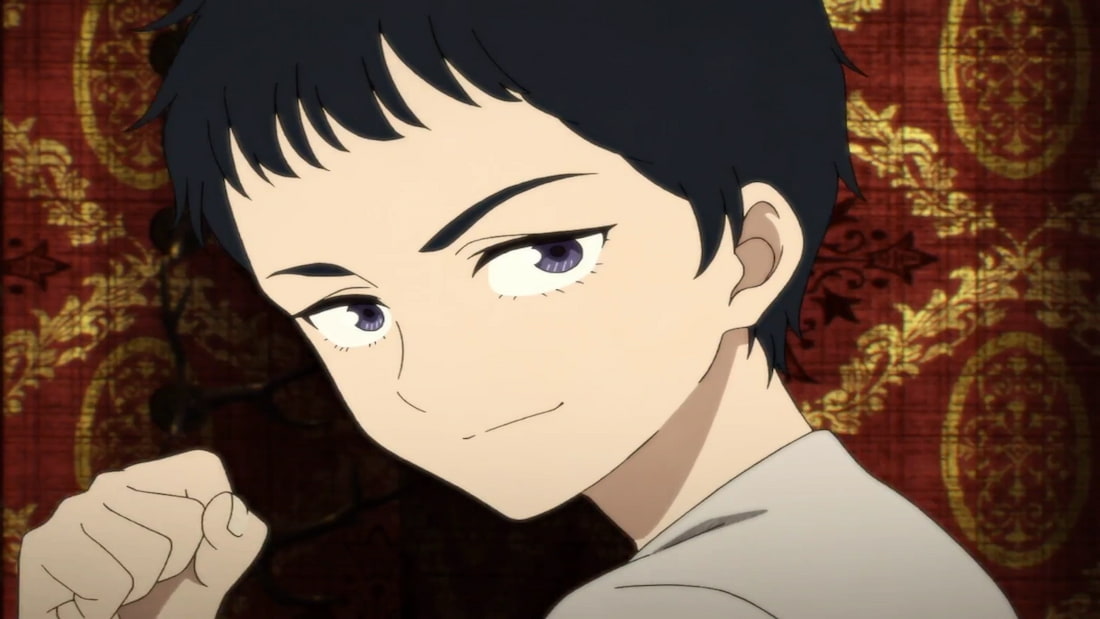 Shaun, a supporting character in Shadows House, fulfils the role of a "Living Doll," primarily serving as the face of John. This young boy possesses short, dark hair, greyish-purple eyes, and a pale complexion.
While performing his duties, he typically wears the standard male "Living Doll" uniform or adopts a portrait when representing John. For his own private moments, he occasionally sports glasses, although they are unnecessary when acting as John's face.
Shaun exudes an aura of quiet intelligence, maintaining a keen awareness of his surroundings. His topmost concern is the well-being of his master, John, reflecting his strong work ethic and a preference for avoiding confrontations unless provoked.
5. Barbie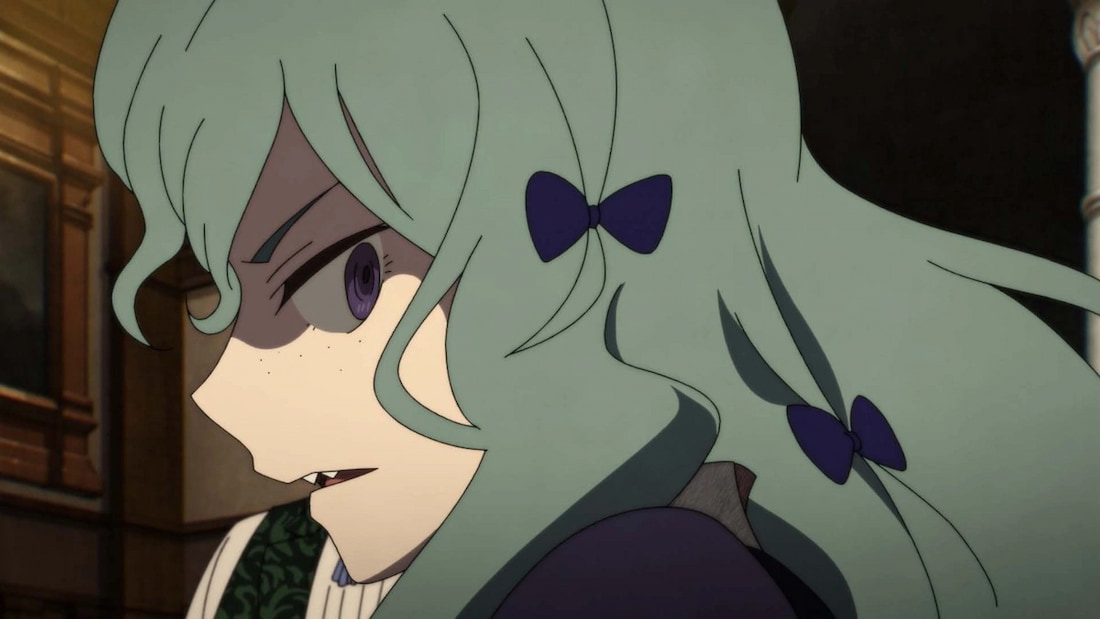 Barbie, a secondary character in Shadows House, assumes the role of a "Living Doll" stationed in the mansion as a Star-Bearer, acting as the face of Barbara. Despite her petite stature, Barbie appears as a teenage girl with long, fluffy teal hair adorned with navy bows, mirroring the blue roses on her master's face.
Her appearance includes drowsy-looking purple eyes, freckles, and a concealed scar beneath her bangs. Distinguishing her from other female Living Dolls, Barbie possesses sharp teeth. She adorns herself in a maid dress reminiscent of the Victorian era, complete with dark sleeves, a white apron, and a skirt.
Barbie is often seen carrying a small bell.
Important Crew Members Of Shadows House
As Shadows House unfolds its intriguing tale within the enigmatic mansion, we must not forget the skilled individuals behind the scenes who bring this dark and captivating world to life.
The crew members responsible for the creation of this unique anime are the unsung heroes whose dedication and artistry make every episode a mesmerizing experience. In this section, we will shine a light on five crucial crew members who have played pivotal roles in crafting the eerie and immersive atmosphere of Shadows House.
1. Kazuki Oohashi
Kazuki Oohashi is a well-regarded director in the anime industry. He has directed several popular anime series, including Persona 5: The Animation, Kakegurui, and Shadows House. He has also worked as an episode director for various anime series such as Nisekoi, Tsukimonogatari, and Saenai Heroine no Sodatekata.
In addition, he has contributed to the storyboard of Fairy Tail Movie 2: Dragon Cry and Persona 5 the Animation TV Specials. His work is highly respected in the industry, making significant contributions to the success of these series.
2. Toshiya Oono
Toshiya Oono is a notable figure in the anime industry, wearing multiple hats as a screenwriter, novelist, and director. His portfolio includes scriptwriting and series composition for well-known anime series like Yakusoku no Neverland, Ao no Exorcist: Kyoto Fujouou-hen, 86, Houseki no Kuni, Mushoku Tensei II: Isekai Ittara Honki Dasu, and Shadows House.
Oono's work is distinguished by its captivating storytelling and unique narrative structures, which have significantly contributed to the success of these anime series. His multifaceted contributions have left a lasting impact on the industry, making him a respected figure in the world of anime.
3. Somato
Somato is the creative duo behind the "Shadows House" manga series. This pair consists of two talented members, Nori, the original author now focused on design, and Hishi, the artist responsible for bringing the world of "Shadows House" to life.
Their collaborative efforts have given birth to a distinctive and captivating universe within "Shadows House," serialized in Shueisha's seinen manga magazine Weekly Young Jump since September 2018. The manga's reception was so positive that it led to the creation of an anime adaptation.
4. ReoNa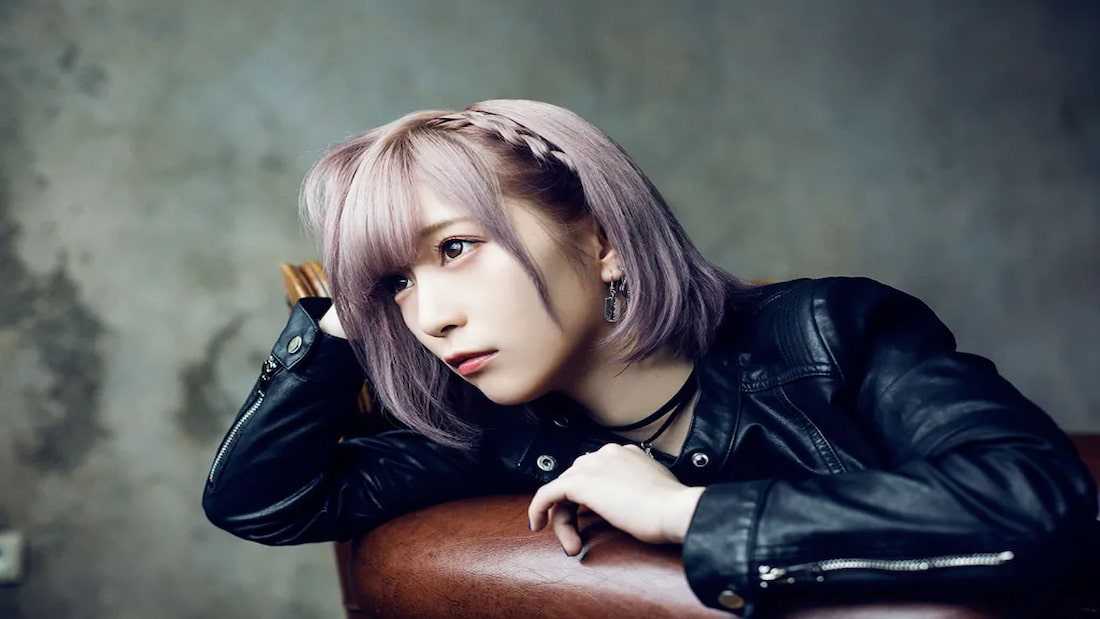 ReoNa, born on October 20, 1998, is a Japanese artist under the Sacra Music label. Her journey began as a cosplayer and independent musician, but she truly stepped into the limelight in 2018 with her major debut.
In the anime "Sword Art Online Alternative: Gun Gale Online," she lent her singing voice to the character Elza Kanzaki. Shortly after, ReoNa released her first single in August 2018.
Her musical talents extended beyond anime, as she contributed songs to various anime series and video games. ReoNa's music has garnered acclaim, and her official YouTube channel boasts a substantial following.
She is an artist who has made a notable impact on the Japanese music scene.
5. CloverWorks
CloverWorks Inc., a Japanese animation studio, emerged as a rebranding of A-1 Pictures' Kōenji Studio. It operates as a subsidiary of Aniplex, an anime production company under Sony Music Entertainment Japan.
The studio officially came into existence on April 1, 2018, and announced its separation from A-1 Pictures on October 1, 2018, while maintaining its status as an Aniplex subsidiary. CloverWorks is renowned for its diverse array of anime series, emphasizing a commitment to quality and innovation.
Notably, it has been the creative force behind several well-received anime, including Shadows House, Persona 5: The Animation, and Fairy Tail: Final Series.
Top 5 Shows Like Shadows House
For those who have ventured into the enigmatic world of Shadows House and crave more mysteries, dark fantasy, and supernatural intrigue, the quest for similar shows is a journey worth embarking upon.
In this section, we will explore five captivating anime series that share thematic elements, character dynamics, or atmospheric qualities with Shadows House.
1. The Promised Neverland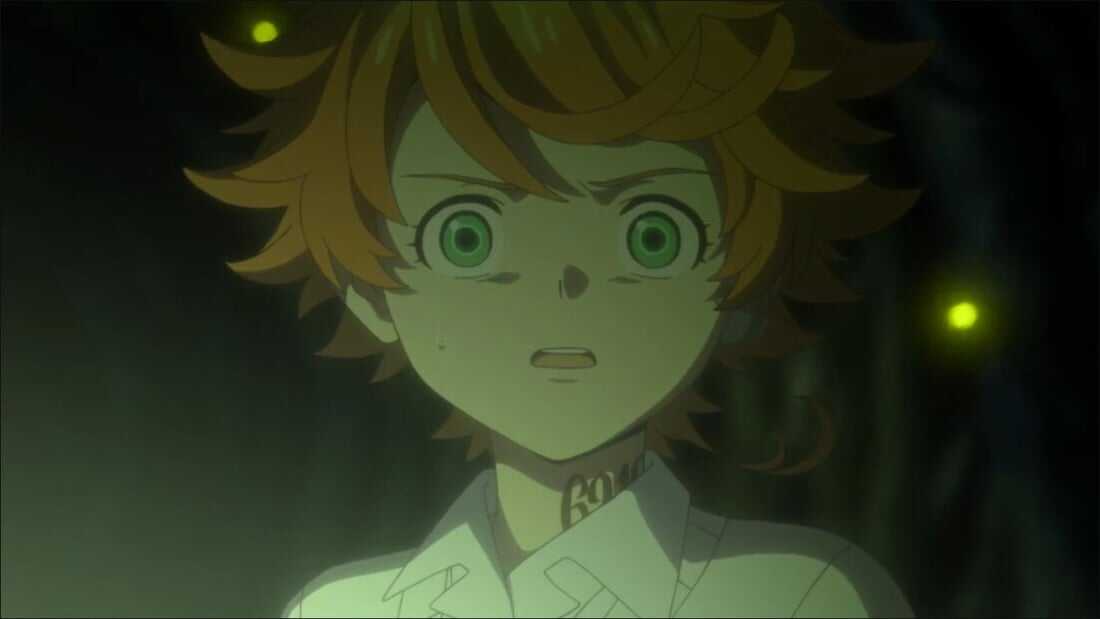 The Promised Neverland is a dystopian fantasy horror anime adapted from Kaiu Shirai's manga. The storyline revolves around a group of orphaned children who uncover a dark secret within their orphanage and plan a daring escape.
Notably, "Shadows House" shares several striking similarities with "The Promised Neverland." Both series feature young protagonists determined to unveil and break free from sinister conspiracies, all within the facade of seemingly serene settings.
These bright and cheerful characters navigate dark and mysterious atmospheres, creating a compelling contrast. Additionally, both anime are the creative offspring of CloverWorks studio and have received acclaim for their intricate storytelling, well-crafted characters, and immersive world-building.
2. Summer Time Rendering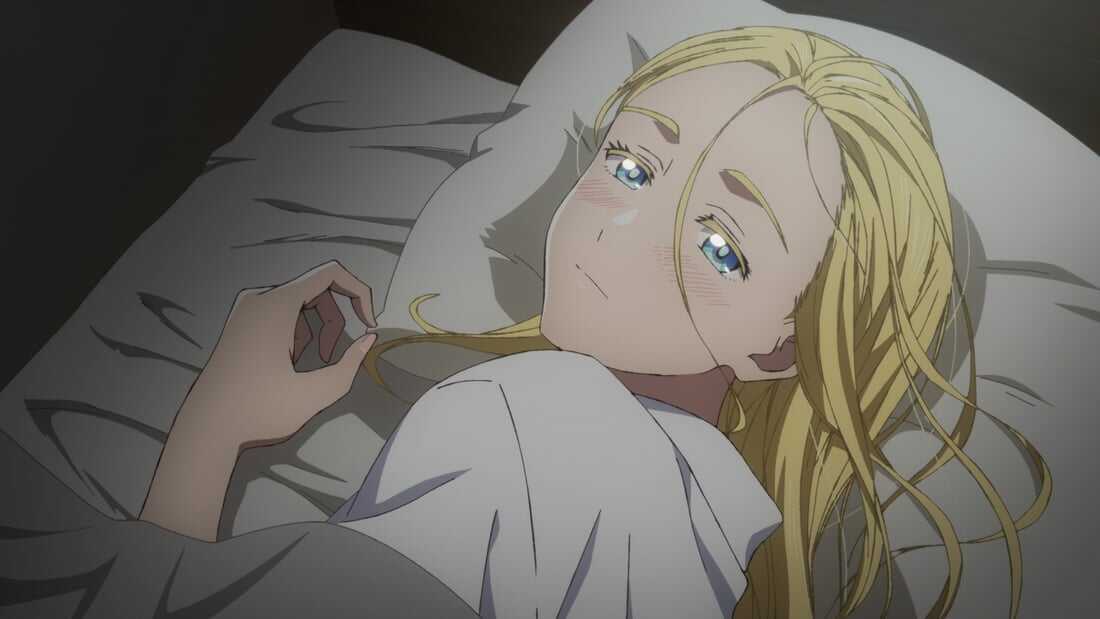 Summer Time Rendering is an anime from a manga series penned and illustrated by Yasuki Tanaka, serialized in Shueisha's digital magazine Shonen Jump+ from October 2017 to February 2021. It also found its way into the anime realm with an adaptation produced by OLM, which aired from April to September 2022.
The narrative follows Shinpei Ajiro's return to his hometown following his friend Ushio's demise, where he unravels dark secrets and an enigmatic presence on the island. Summer Time Rendering shares intriguing commonalities with Shadows House.
Both series delve into the existence of doppelgangers that are, in reality, shadows possessing diverse superpowers. The shadows' creators, who appear villainous, add a layer of complexity to the storylines.
3. Rozen Maiden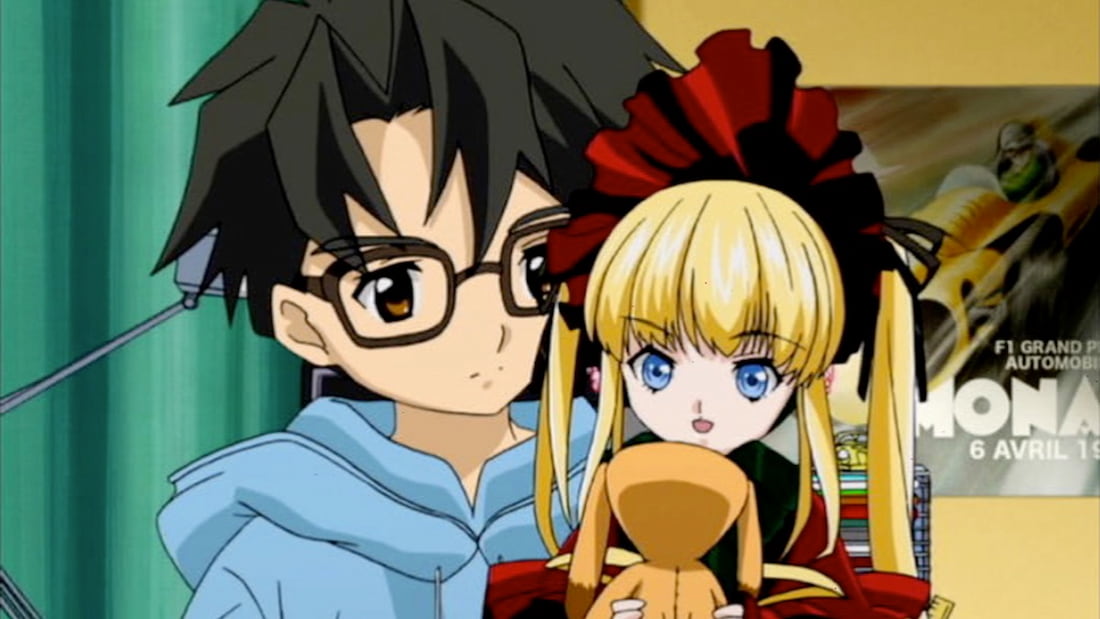 Rozen Maiden is an anime focusing on Jun Sakurada, a middle school student who becomes the master of a Rozen Maiden named Shinku. The narrative centres around seven sentient porcelain dolls, the Rozen Maidens, engaging in a competition to attain the coveted title of Alice, embodying the perfect doll.
Notably, Rozen Maiden and Shadows House share compelling parallels. Both narratives revolve around living dolls with distinct personalities serving under someone. They share a similar aesthetic, characterized by Victorian-era nobility and doll vibes, with comparable character designs featuring Victorian-esque dresses.
4. Made in Abyss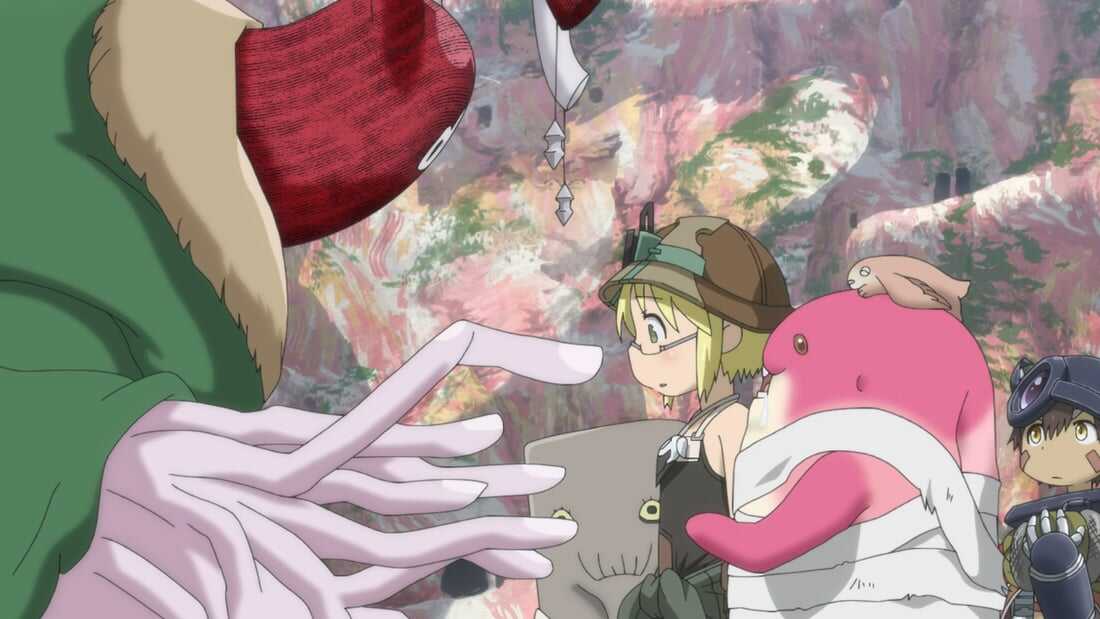 Made in Abyss is a captivating dark fantasy and science fiction anime series penned by Akihito Tsukushi. It follows the journey of Riko, an orphaned girl, and her part-robot companion Reg as they embark on a perilous descent into the enigmatic "Abyss," an enormous chasm leading deep into the Earth.
Their mission: is to explore the Abyss's depths and uncover the mysteries surrounding Riko's mother's fate. Remarkably, Made in Abyss and Shadows House exhibit striking similarities. Both narratives introduce a world shrouded in mystery, be it the enigmatic Abyss or the mysterious Shadows House, and follow the adventures of youthful protagonists exploring these enigmatic domains.
These series seamlessly blend heartwarming, lighthearted moments with the eerie and dark aspects of their respective worlds, offering a unique contrast.
5. Princess Principal
Princess Principal is an enthralling Japanese anime series that unfolds in the fictional realm of Albion, a Victorian-era analogue of Britain. The narrative revolves around five high school girls who lead a covert life as spies.
While officially enrolled as students at the prestigious Queen's Mayfair school, they conduct undercover espionage activities. Notably, Princess Principal and Shadows House share several compelling parallels.
Both series are set against the backdrop of a Victorian-era environment and follow young female characters navigating the complex world of espionage and secrecy within a ruling-class society.
The stories in both shows are filled with thought-provoking elements and mysteries, all set within a period that adds depth and intrigue to the narratives.