»
Hajime No Ippo Watch Order [Where To Watch]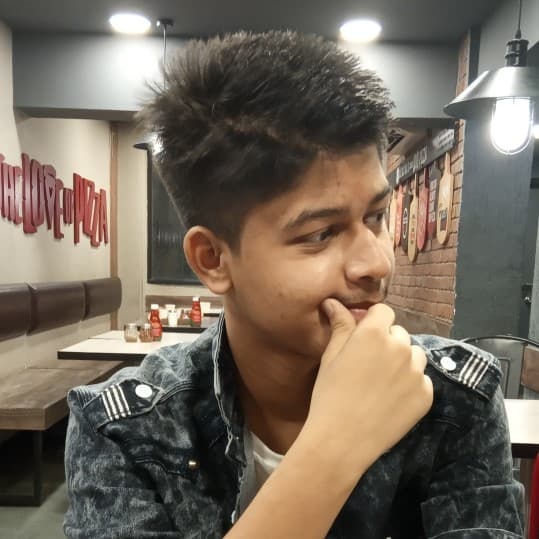 Kay-Updated July 2, 2023
---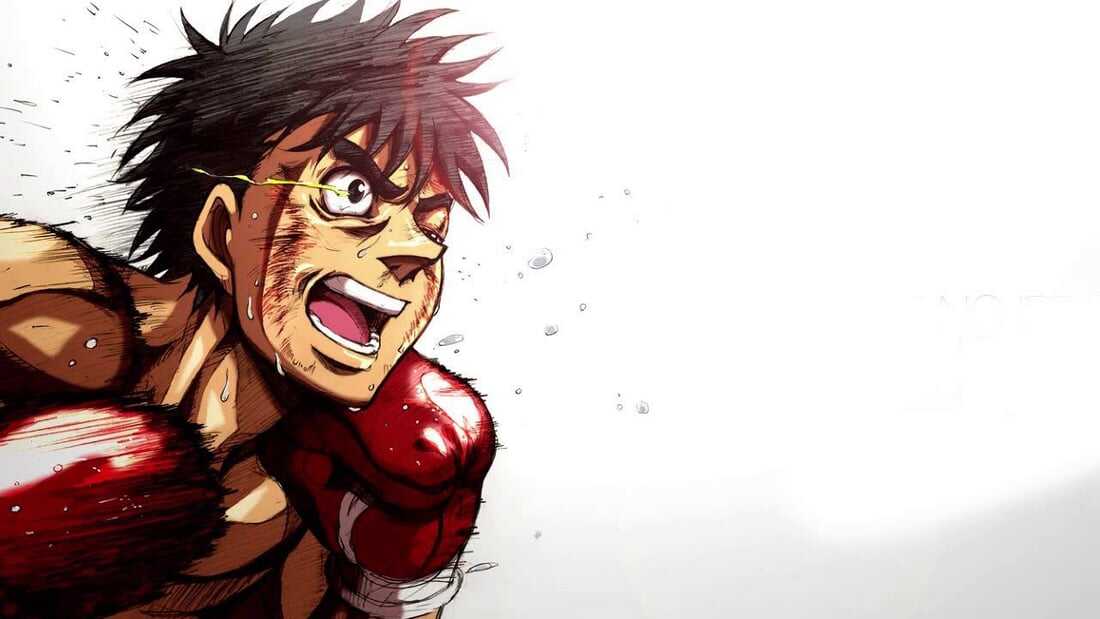 Hajime No Ippo is one of the most popular anime series of all time. And in terms of sports anime, it is one of the best shows ever created. The sheer hype and motivation that you can get watching this anime are absolutely unreal.
And that's why fans love this show from the core. However, a lot of times, these enthusiasts tend to get confused about the watch order of Hajime no Ippo. Therefore, to save them from all kinds of trouble, I have created the best watch order for you to enjoy this show in the best way possible.
I hope you enjoy it.
Hajime No Ippo Chronological Watch Order
Firstly, let's take a look at the chronological watch order. The chronological watch order of this anime is quite simple with all the shows being in sync with each other.
Moreover, the seasons are also very well fleshed out which makes the entire viewing experience a lot more fun and entertaining.
| | | | |
| --- | --- | --- | --- |
| Serial Number | Title | Format (Series/Movie/OVA) | Release Date |
| 1. | Hajime no Ippo | Series | October 3, 2000 |
| 2. | Hajime no Ippo: Boxer no Kobushi | Special | March 21, 2003 |
| 3. | Hajime no Ippo: Champion Road | Special | April 18, 2003 |
| 4. | Hajime no Ippo: Mashiba vs. Kimura | OVA | September 5, 2003 |
| 5. | Hajime no Ippo: New Challenger | Series | January 7, 2009 |
| 6. | Hajime no Ippo: Rising | Series | October 6, 2013 |
Where to watch: Crunchyroll
You can enjoy some of the finest episodes of this series on Crunchyroll. Since Crunchyroll is a legal website, you will be able to watch all the episodes without any guilt and playback glitches.
Hajime No Ippo Watch Order Based on Release Date
Many of you would have watched Hajime no Ippo in the order in which it came out. And even that sequence is quite appropriate since it does take care of everything that you need to know in this story.
Therefore, if you are someone who wants to watch this anime in the order of its release date then here's your material for reference.
1. Hajime no Ippo
The story revolves around Ippo Makunouchi, a teenager who assists his mother in managing their fishing boat rental business during his father's absence. Ippo endures daily bullying because of his shy personality, lack of sleep, and the smell of the sea.
One day, a boxer named Mamoru Takamura saves Ippo from a violent incident and brings him to the Kamogawa Boxing Gym for recovery. Ippo's impressive punching power impresses the other boxers, and he gains a rival in Ichirou Miyata and a coach in Genji Kamogawa.
As Ippo embarks on his professional boxing career, he faces formidable opponents and engages in a gruelling training to achieve his goals.
2. Hajime no Ippo: Boxer no Kobushi
Hajime no Ippo: Boxer no Kobushi starts with a story, a story that will touch your heart from the core. Once you are done with the original series, the next step is to secure this instalment.
This special episode talks about Takamura's beginnings in boxing and that's how it gained so much importance amongst fans. We will get to know more about this character and that's why it is so crucial for the audience and even the characters that play their part.
3. Hajime no Ippo: Champion Road
Despite becoming the featherweight champion of Japan and receiving support from his friends, coach, and crush Kumi, Ippo Makunouchi is faced with a formidable challenge from his first opponent, Kazuki Sanada, who is a doctor at the same hospital as Kumi.
Sanada's fighting style is characterized by his strategic use of medical knowledge and his ability to enlist the support of the nurses. Despite the pressure, Ippo must successfully defend his title and win over Kumi while confronting this intimidating challenger.
4. Hajime no Ippo: Mashiba vs. Kimura
Tatsuya Kimura is distressed by his failure to become Japan's Junior Lightweight champion, while his friends Ippo and Mamoru have won championship belts in their own weight classes. In an effort to improve his chances, Kimura trains with Ippo's rival, Ichirou Miyata, for his upcoming match against the current champion Ryo Mashiba.
Mashiba is equally determined to keep the title as he hopes to secure his sister Kumi's financial future. It is uncertain if Kimura's determination will prevail over Mashiba's commitment to his family.
5. Hajime no Ippo: New Challenger
The Featherweight Champion of Japan, Ippo Makunouchi, has defended his title, and his rival Ichirou Miyata has come back to Japan to compete for his belt in the Oriental Pacific Boxing Federation.
The world is watching to see if Japan's top fighters can rise to the challenge and excel or be crushed by more powerful opponents. The champions will now become challengers, issuing a call to the world and demonstrating their fighting spirit.
This is why people appreciate the show so much. The sheer enthusiasm that this series showcases is amazing.
6. Hajime no Ippo: Rising
The Featherweight Champion of Japan, Makunouchi Ippo, has successfully defended his title with his signature Dempsey Roll technique. However, new challengers are claiming to have a counter to his move, raising the question of whether Ippo can rise to the challenge or let his pride destroy him.
Meanwhile, Aoki Masaru from the same gym is close to becoming the Japanese Lightweight Champion. Hajime no Ippo: Rising depicts Ippo's journey to becoming stronger, with the lovable cast from Kamogawa Gym risking everything in the harsh world of professional boxing.
Ippo enters the ring again with unwavering determination.
Hajime No Ippo Filler Episodes List
I know you want to enjoy Hajime No Ippo in the best way possible. And watching filler episodes might be a hurdle for that. Therefore, here's a list of all the filler episodes in the entire series.
And surprisingly, the list is quite short. That's a positive if you ask me.
| | |
| --- | --- |
| Filler Episode Name | Filler Episode Number |
| Traces of Intense Battles | 31 |
| The Challenger | 52 |
5 Top Rated Episodes of Hajime No Ippo
Here are the Top 5 highest-rated episodes in Hajime no Ippo. If you are watching the series for the first time then keep your eyes on these episodes at all times.
And if you are rewatching the show then make sure that you don't skip any of these episodes since they are the absolute best.
1. A Step Further
This episode talks about Ippo and Sendo having their fated battle. They have been going on for 7 rounds and that's just the beginning of the story. This match will showcase the excellence of this series.
And that's why you should not overlook this episode at all. There's a reason why people appreciate the show so much.
2. Mixup
This is just the beginning of the unformidable battle. Ippo and Sendo have to make sure that they outperform each other. With every passing round, things are getting tougher and tougher.
Brutality is paving the way and nothing seems to stop this. This is where things are going to shape themselves for the finest.
3. Time For The Showdown
This is where things are going to go down. The legendary battle between Ippo and Sendo is going to begin. And that's why things are going to reach some unreal levels.
This is where the groundbreaking series of episodes will make a move and so, people are going to understand how insane this show is.
4. Conclusion
This episode talks about Ippo and Date. Their legendary battle is going to reach its climax and let's just say that it is going to change the way things work for everyone who is part of the show.
All in all, this episode will change the way people look at this anime altogether.
5. Lollapalooza
This episode will tell us how Sendo will be using his frame to his advantage. Sendo and Ippo will start exchanging blows and fighting with all their might. However, they will also use their brains to outsmart their opponent.
And thus, this fight is starting to shape itself to be the amazing one in the series.
FAQs
1. Is Hajime no Ippo complete?
Hajime no Ippo is not done yet. The series is still going on with over a thousand chapters and that's why being a fan of this show is going to be a journey on its own.
There's a reason why people look up to this series so much. The experience is just the best.
2. How many episodes does Hajime no Ippo have in total?
The first season of Hajime No Ippo has a grand total of 75 episodes. And so, if you are an old-school anime watcher then this is going to be a piece of cake for you.
However, if you are new to the industry then this might be a challenge for you as well.
3. What is Hajime no Ippo season 3 called?
Hajime No Ippo season 3 is called Hajime No Ippo: Rising which was 25 episodes long. This season is filled with some insane action and that's what makes it so special for all those who are watching this anime.
4. Who is Ippo's girlfriend?
Ippo's girlfriend is none other than Kumi Mashiba who is also Ryo's sister. Ippo has found the love of his life and she is going to be the biggest motivation of his life.
She will be the reason why Ippo will change the world around him.
5. How old is Ippo?
Ippo is stated to be 16 years old and that's just at the beginning of his career. Soon enough, he will be growing older and become a lot more formidable as an opponent.