»
In From The Cold Season 2: Everything We Know So Far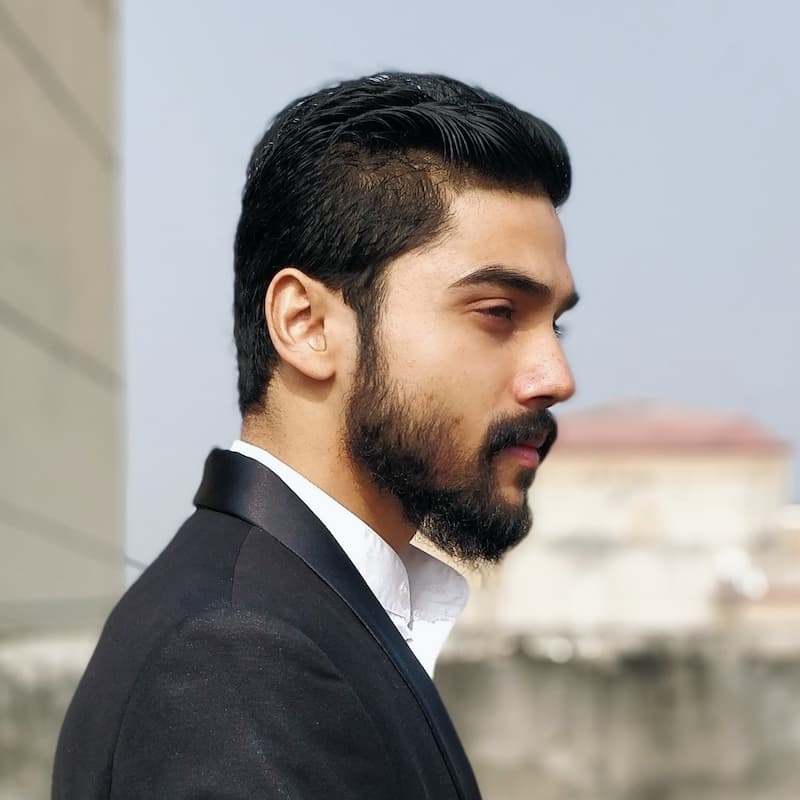 Shivam-Posted Nov 13, 2023
---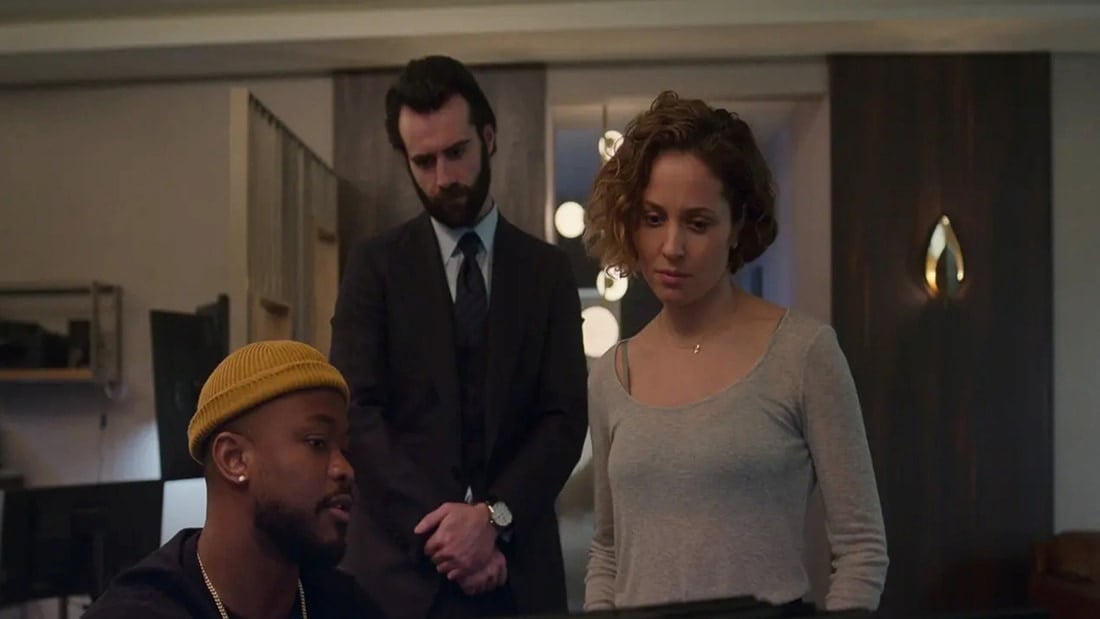 Film buffs across the globe acknowledge that spy thrillers have been quite common today. Irrespective of whether they are mounted on a large scale or not, a ton of spy motion pictures and television series have been produced in the past few years.
However, showrunner Adam Glass's In From the Cold tries to do things a tad differently. One of the early releases of 2022, the action-thriller series tells the story of an American single mother who is exposed as an ex-Russian spy.
Now, she has to try to balance her family life while bringing her unique shape-shifting skills to the fore to get the better of her enemies. Even though its premise comes across as a bit far-fetched, trust us when we say that it has managed to pull it off rather convincingly.
The project stars actors Margarita Levieva, Cillian O'Sullivan, and Lydia Fleming in pivotal roles, and opened to mixed reviews from critics.
Official Announcement Of In From The Cold Season 2
Netflix has been called out time and again for cancelling shows on its whims. The case is no different with In From the Cold, which seems to have been called off after its first season.
Even though the showrunners have mentioned that they have everything planned out for a second season, the streaming giant has yet to give its approval. The decision by Netflix is a tad surprising also because season 1 ended on a bit of a cliffhanger.
In fact, it showcased a revelation that made many viewers want to wait for the second season with bated breath. However, it is imperative to mention that Netflix hasn't gone on to openly state that they are ending the show for good.
Instead, they have decided to keep mum for the time being. Now, we aren't entirely sure if the show is going to be renewed for a second season. But, we certainly can vouch for the fact that it was fun to see its story fusing tropes of a classic action thriller with superpowers.
Previous Season And Episodes Of In From The Cold
If you sit through the episodes of the first season, you'll realize that there's a lot more to "Jenny" than what meets the eye. While we get to see how she manages to gain her powers, we also witness her heart beating for her beloved daughter, who seems to be unaware of her true identity as well.
Actor Margarita Levieva is legit as the spy who is pushed into a world of high-octane mystery with a ton of thrills. Needless to mention, her adventures keep us on the edge of our seats and often leave us asking for more.
That said, we are yet to hear whether we'll be getting new episodes of the show. Until then, we have the option to relish the eight episodes that have been released so far.
The chapters in the debut season that truly hold your attention are titled Little Bird, Gideon, Mother Land, The Family, and An Old Friend. Each of the episodes is less than an hour long, which makes them quite watchable.
Where To Watch In From The Cold
Fans will be elated to know that the spy drama series is available for streaming on Netflix in countries like the United Kingdom, the United States of America, and Canada.
So, what are you waiting for? Just go ahead and hit the play button on Netflix and help the makers prepare for the second season of the show.
In From The Cold Season 2 Google Trends Data Analysis
By now, it is no secret that this riveting spy drama series has not been renewed for a second season. However, it doesn't really mean that the show's targetted audience has stopped awaiting the impending arrival of the second season.
Looking at the search trends related to the same on Google, it's safe to assume that those who have gone through the first season of the series are pretty much still waiting for it to be renewed.
While the searches haven't hit rock bottom yet, they have shown an almost instant jump even when there has been a steep decline. Given the fact that the project fared moderately well with audiences, it is not surprising that there still are people hoping for its story to continue.
As a matter of fact, it is imperative to mention that when it was released, it ended up landing in the Top 10 overall most-watched shows within weeks in countries such as the United Kingdom, the United States of America, South Africa, and territories in Scandinavia.
That being said, some would argue that they expected the viewership to have been higher.
In From The Cold Season 2 Social Media Engagement
Since a lot of people believe that the show still has potential, they pretty much consider its story to be unfinished. It is not in the least bit surprising then that they are hoping for Netflix to complete the same in some form or another in the near future.
While only time will tell if that happens or not, what, however, is happening is that the show's core audience has taken to social media to express their desire to get a second season.
Now, if you happen to belong to that group of people who found the finale of the first season to be astounding, we are certain that you'd want the story to continue as well.
The debut season ends on a high and, indeed, leaves us asking for me. So, it's not exactly surprising that quite a few users have been sharing their thoughts regarding the same on platforms such as X (Twitter).
That said, as of this moment, In From the Cold is in a kind of limbo. Let's wait and see how its future unfolds.
Expected Plot Of In From The Cold Season 2
There are multiple fan theories elucidating how the makers can plan to extend the series. The first season was brimming with intrigue and the hope for the second would be to make things even better.
In Jenny's enigma-laden journey, we aren't quite sure what can happen next, and that's precisely what gets us all excited. That being said, what we are sure of is the fact that we could have gotten to know a bit more about an enigmatic assassin known only as the Whisper in the second season.
Either way, the first season culminated with the body-morphing Jenny looking like she's living a satisfied life again. There is a possibility that she is being aided by her CIA colleague and love interest, Chauncey.
Needless to mention, it'd be interesting to see if their life goes as smoothly as we hope or if there are a ton of new enemies to conquer.
Top Characters In In From The Cold
The following characters do their best to ensure that you stick to your seat while watching the show.
1. Jenny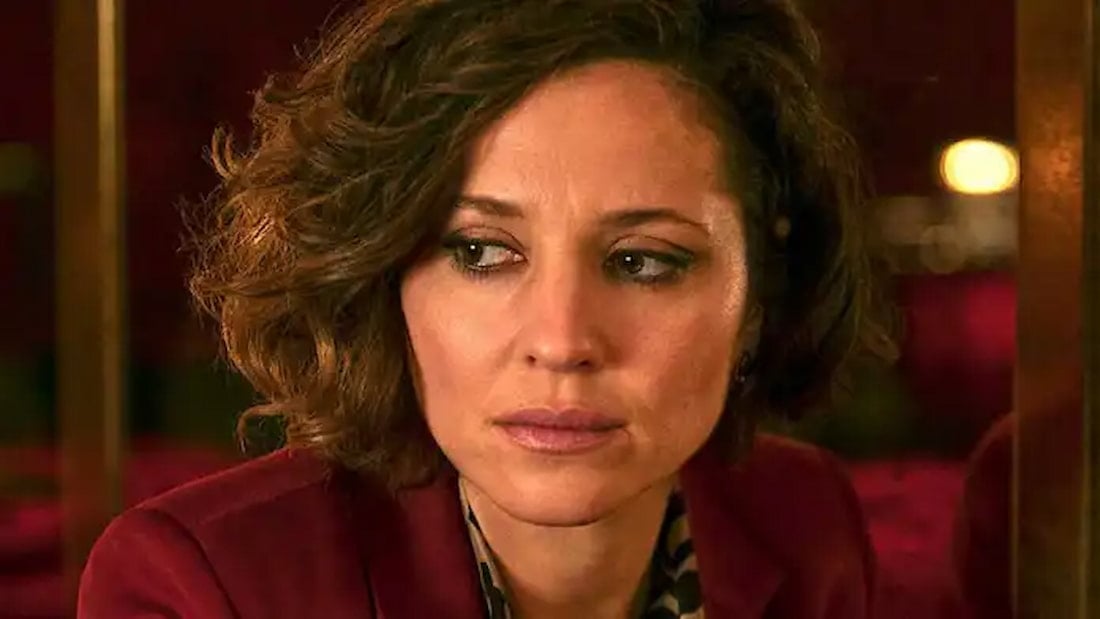 Margarita Levieva's Jenny is someone whose life is turned upside down while she is on a holiday in Spain. We catch the CIA forcing her out of hiding in due time and, slowly but steadily, things about her past are also revealed.
At the moment though, she seems to be living in America under a new identity, Jenny Franklin.
2. Chauncey Lew
If you think you can guess the kind of man Chauncey Lew is by just looking at him, you're making a grave mistake. We say so because he is a CIA agent who may or may not entirely be what he seems.
While he certainly has been involved with the aforementioned agency, there's also a strong possibility that he is a rogue agent. But, there is so much more to the man than what meets the eye.
3. Anya Petrova
Anya happens to be the young Jenny who appears in flashbacks to 1994 in Moscow. She has been portrayed ably by actress Stasya Miloslavskaya, who is known to have previously appeared in a handful of TV shows.
Besides In From the Cold, some other projects that she has been a part of so far are No Escapes, Porcelain House, and An Ordinary Woman, to name a few.
4. Chris
This CIA hacker is conscripted into working as Chauncey Lew's right-hand man and, safe to say, he does a fair job at it. The character has been played with conviction by actor Charles Brice, who is perhaps best known for his role as John Durkin in the TV series Homeland.
Aside from the aforementioned projects, the man can also be seen in Watchmen, Pose, and The Survivor.
5. Becca Franklin
We often relate to Becca Franklin because, like us, she isn't familiar with her mother's past life as a Russian spy. The girl happens to be a talented figure skater.
Actress Lydia Fleming plays the part in her acting debut.
Important Crew Members Of In From The Cold
Had it not been for these people, In From the Cold may probably not have gone into production at all.
1. Adam Glass
Comic book writer, screenwriter, and television producer Adam Glass is best known for his work on television projects such as Supernatural, Cold Case, and Criminal Minds, to mention a few.
He also happens to be the showrunner of In From the Cold. However, not many people are aware of the fact that he's written such titles as Deadpool and Luke Cage for Marvel Comics and "The New 52" phase of Suicide Squad in DC Comics as a comic writer.
2. Peter Welter Soler
Born in Bremen, Germany, Peter Welter Soler happens to be one of the producers of the show. He also serves as a production manager and is known for his work in tent-pole titles such as Fast X, Terminator: Dark Fate, and Spider-Man: Far from Home, to name a few.
3. Erica L. Anderson
Erica L. Anderson serves as one of the co-executive producers of In From the Cold. Aside from this action-thriller, she is also known for her contribution to projects such as 9-1-1 and Greenleaf.
4. Tori Letzler
The Los Angeles-based composer, vocalist, and electronic producer Tori Letzler was given the opportunity to compose the music for this spy sci-fi thriller. Aside from In From the Cold, she is also known to have scored the animated short Fetch on Disney+.
That said, not a lot of people are aware of the fact that she has sung on over 40 scores from some of the most prominent composers as well.
5. Hermes Marco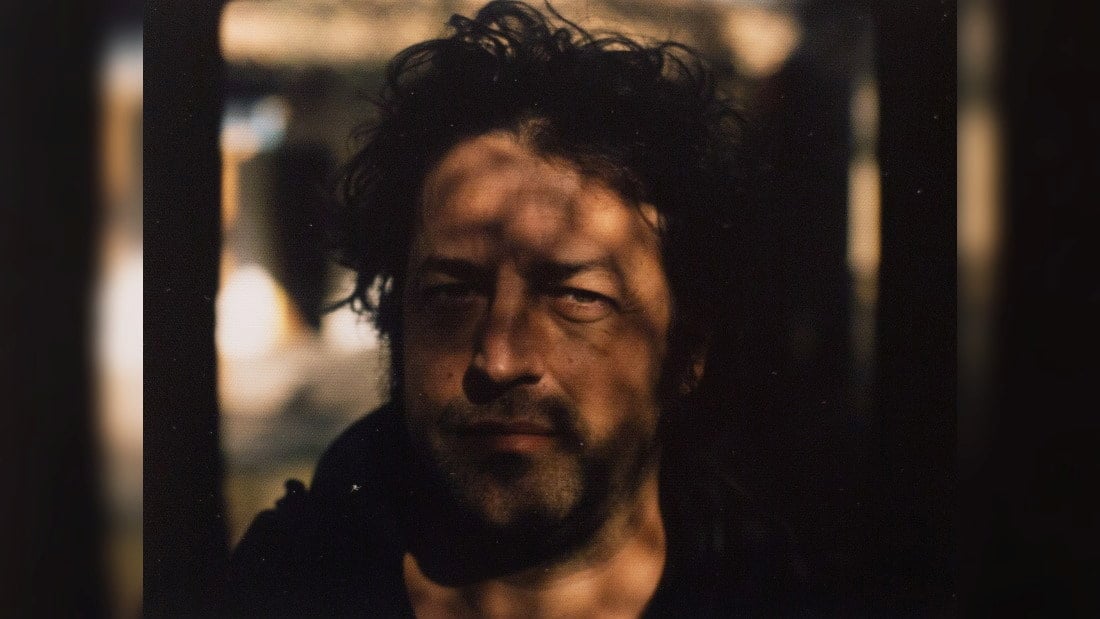 Hermes Marco has taken care of the cinematography department of In From the Cold. His work is quite story-driven and he is known for bringing versatility to his storytelling skills.
The man's undeniable artistic vision has helped him create quite a few memorable visual narratives in the recent past. That is perhaps why his services were required for this spy thriller series.
Top 5 Shows Like In From The Cold
If you've seen In From the Cold and liked it, we are certain that you will enjoy these few notable TV projects that are based on the same theme and follow a similar pattern.
1. Counterpart
In this brilliant sci-fi show which also serves as a spy thriller, we are introduced to a low-level bureaucrat in an agency named Howard Silk, who doesn't seem to be in a good place in life.
Over time, he goes on to discover something astounding; that the agency where he is employed serves as a gateway to a new dimension.
2. Killing Eve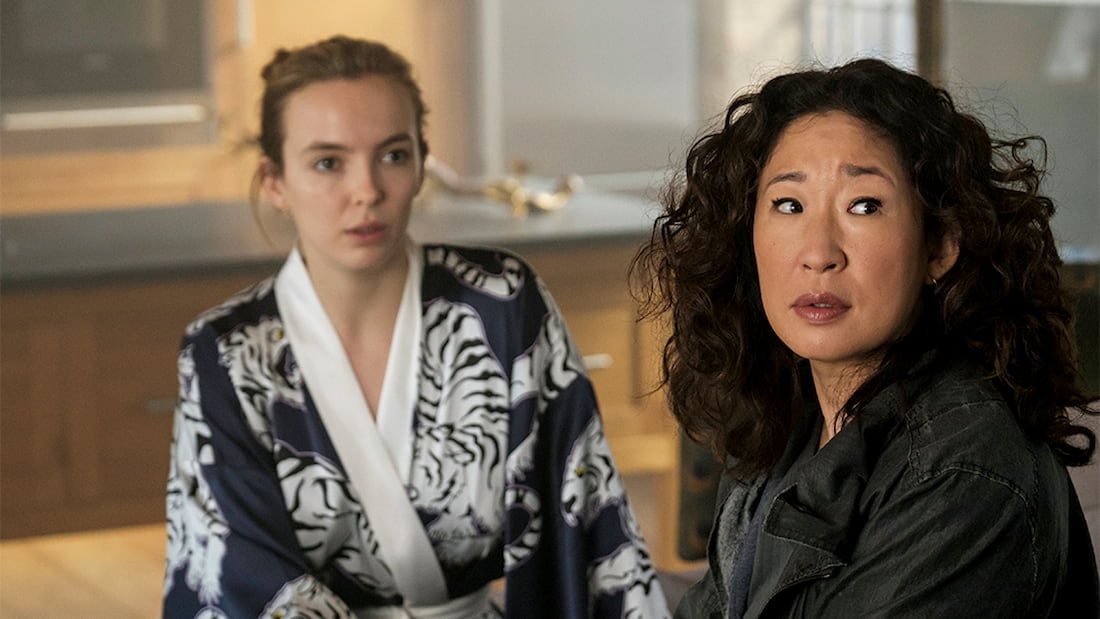 The fact that Killing Eve has won numerous accolades is enough to convince most people to binge-watch the series. After Eve is recruited by an intelligence agency, it puts her in the direct path of an assassin named Villanelle.
Even though the two very capable women are supposed to get the better of each other, they end up being drawn to each other.
3. Hanna
Hanna introduces us to a teenage girl who seems to be getting trained and growing up in the wild with her beloved father. Not many people who stumble upon her in the story realize that she possesses special features and skills.
Over time, we find her trying to run away from the CIA in order to survive.
4. Nikita
Nikita can fool you with her charming presence, but what is even more exciting about her is the fact that she is an assassin and spy who goes rogue. As her story progresses, we catch her going all out to bring down the secret government agency that trained her.
Sooner than later, she finds out that the same agency happens to be training its next crop of young killers.
5. The Americans
Keri Russell and Matthew Rhys join forces to play two capable Russian spies from the '80s in this long-standing suspense series that opened to critical acclaim. As the story commences, we learn that the two are married to each other and are posing as true Americans in Washington DC.
Over time, we discover that they aim to spy on the American government and convey things back to the agencies in their home country. However, things go out of hand when they are forced to get involved in covert operations against the United States of America.