»
The Haunting Anthology Season 3: Everything We Know So Far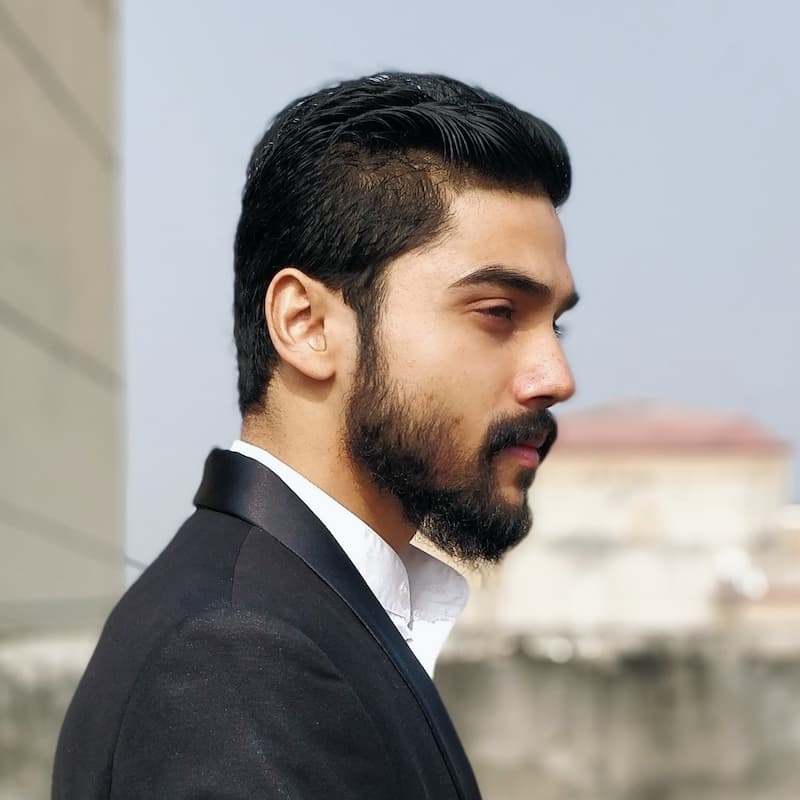 Shivam-Posted Nov 10, 2023
---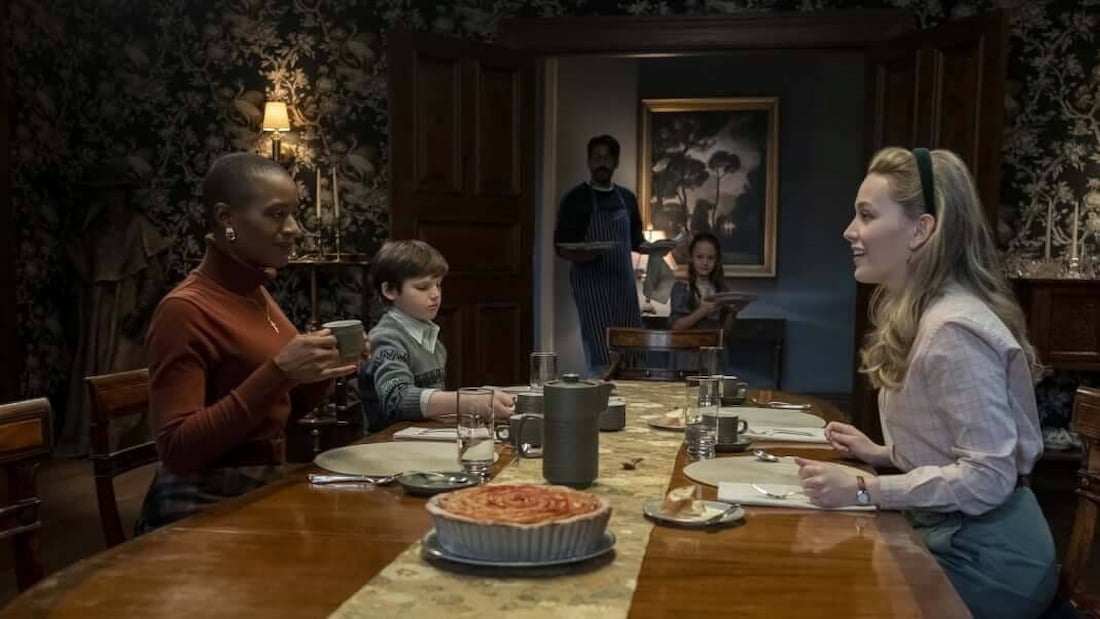 Ask any dedicated fan of the horror genre and they'll tell you that 'The Haunting' is one of the most popular horror series around the globe. Created by well-known horror filmmaker Mike Flanagan for Netflix, this well-written program is one of the most-watched horror shows on the streaming platform.
What's worth mentioning about the series is that instead of relying on cheap jump scares to make an impact, it excellently combines elements of horror and drama into its intricate storytelling.
Needless to say, this approach manages to effectively engage the audience. Both the original series and its sequel skyrocketed to Netflix's top titles hours after their release. Be that as it may, both instalments of 'The Haunting' have several spine-chilling moments that get the job done.
That said, these sequences are sporadic for the story primarily aims to tell us that our real demons are all internal. That is one reason why a lot of people felt that the show left them in deep sorrow and longing.
The two seasons of the series are named The Haunting of Hill House and The Haunting of Bly Manor, and they both grapple with themes of grief, addiction, and/or PTSD.
Unsurprisingly, its devoted fans now wish to know if there will be a third edition of the same in the near future.
Official Announcement Of The Haunting Season 3
'The Haunting' series spooked its way onto the scene in 2018 with almost everything going in its favour. Its unique approach of blending elements of horror and drama and tying them up with complex themes struck a chord with its targeted audience.
Needless to say, the show left its fans asking for more. Now that it's been a good few years since its second instalment premiered on Netflix, questions regarding its third edition are finally being asked by those awaiting it.
However, Mike Flanagan has gone on to publicly state that the anthology series will not be returning for a third season. The famed director has started working on new projects and is less likely to return to 'The Haunting' series.
Having said that, the man is also not opposed to returning to the series in the future if the right conditions are met in due course of time. At present though, no idea is being either discussed or developed for a third season of the horror program.
While this doesn't necessarily mean that the door is shut on a future instalment, it does indicate that there are no plans to bring it anytime soon.
Previous Seasons And Episodes Of The Haunting
Those who have seen the first two seasons of the series firmly believe that it uses metaphors to explore several dark ideas. The first instalment of the program was a modern reimagining of the Shirley Jackson novel of the same name.
While it dropped on Netflix in 2018, the most recent instalment was made available for streaming on the platform in late 2020. Both seasons managed to successfully convey that ghosts are the materialization of human trauma, regrets, and even depression.
The Haunting of Hill House and The Haunting of Bly Manor comprised a total of 19 episodes, each of whose runtime is in the range of 42-71 minutes. It is imperative to mention that both the original series and its sequel had different stories and characters.
Some of the top-rated chapters in both shows are The Bent-Neck Lady (Season 1, Episode 5), Two Storms (Season 1, Episode 6), Witness Marks (Season 1, Episode 8), The Altar of the Dead (Season 1, Episode 5), The Romance of Certain Old Clothes (Season 1, Episode 8), and The Beast in the Jungle (Season 1, Episode 9).
Where To Watch The Haunting
Fans of 'The Haunting' series will be elated to know that both seasons of the show are available for streaming on Netflix in countries like the United Kingdom, the United States of America, and Canada.
So, if you are a true fan of the horror genre, we suggest you go ahead and hit the play button on Netflix as soon as possible.
The Haunting Season 3 Google Trends Data Analysis
The popularity of The Haunting of Hill House and The Haunting of Bly Manor can be gauged from the fact that fans who truly liked them are still looking forward to watching a new edition of the franchise.
However, they must understand that its makers have to chance upon the right piece of literature to bring the series back in the future. While we are not sure if 'The Haunting' series is going to be renewed with a fresh storyline, we can vouch for the fact that it hasn't gone into production yet and is not likely to begin anytime in the near future.
Be that as it may, the complex, ghost-centric stories have managed to make a lasting impression on the minds of its target audience who seem to be waiting for a new instalment with bated breath.
Indeed, the supernatural twists and turns shown in both 'The Haunting' projects seem to have given horror fans a bang for their buck. That is precisely why they continue to search for a third edition of the same on Google.
But, irrespective of what the search trends have to say, we'll have to ask them to hope against hope for a potential revival.
The Haunting Season 3 Social Media Engagement
Fans of the series are aware of the fact that The Haunting of Hill House and The Haunting of Bly Manor went to the number one spot in the US and multiple regions worldwide soon after their premiere on Netflix.
But, as successful as the show might have been among the fans of the horror genre, it has not been renewed for a third season. Needless to say, people who were hoping for a fresh season to hit Netflix have had things to say about the maker's decision not to go ahead with the series.
On X (Twitter), a few fans have already begun the countdown to the third edition of 'The Haunting', hoping for it to come in the near future. On the other hand, several fans have posted about their willingness to sit through another season of the same.
However, they can't help but wonder if they'll get to catch a new season of the show after all. Irrespective of whether a new season comes, they are still more than welcome to watch the first two instalments of the program on Netflix.
Expected Plot Of The Haunting Season 3
Most people who have worked with Mike Flanagan are well and truly aware of the fact that he would never start working on a new season of 'The Haunting' unless he finds a credible and classic piece of horror literature.
For the fans though, it's easy to guess that the next entry in the anthology series could have been another familial horror story set in a house of horror. The third edition could try to "remix" horror novels for there certainly are a number of options to choose from.
What we are absolutely sure of is the fact that the next instalment will also hit all of the Flanagan highlights, and will perhaps be as interesting and complex as the original series and its sequel.
That said, the director and his team can also take a chance and adapt a second novel from Shirley Jackson for the small screen. While it certainly will strengthen the chemistry between the author and the filmmaker, it also does sound like a safe bet.
Top Characters In The Haunting Anthology
Creating memorable villains and relatable, flawed heroes is one of the major characteristics of Flanagan's work. So, these are some characters that make the anthology series worth watching.
1. Nell Crain (The Haunting of Hill House)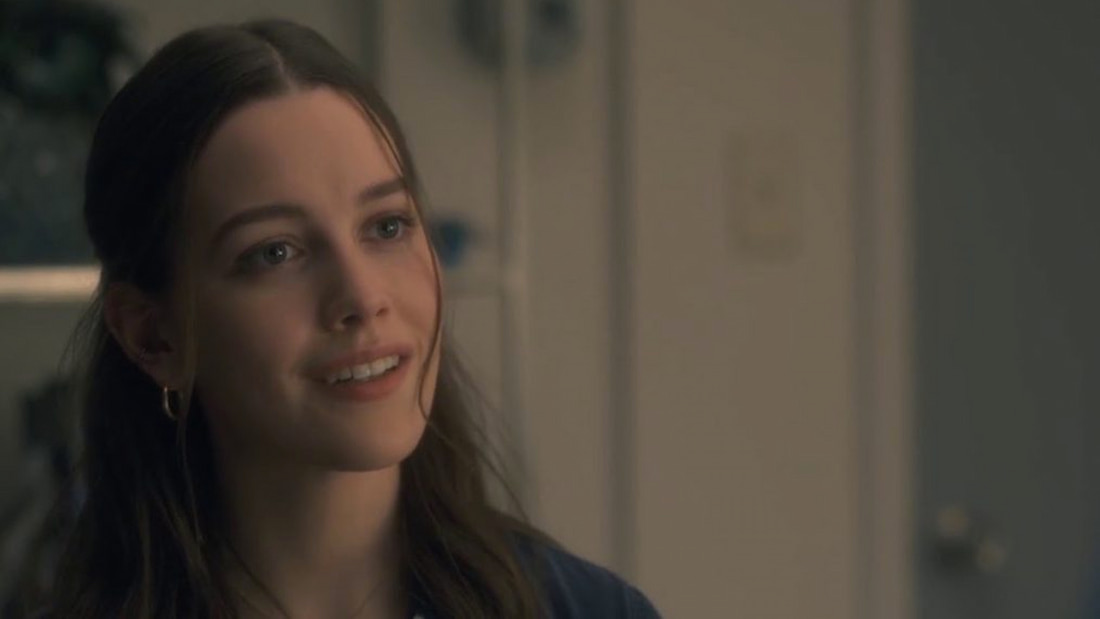 If you've seen The Haunting of Hill House, you'd know that it was Nell's loving heart that managed to keep the family together in times of crisis. She loved her family so much that she never left them even after having left the mortal world for good.
Since she was so understanding and lovable, most people in her family feel like they may have failed to completely understand her.
2. Jamie Taylor (The Haunting of Bly Manor)
What is most special about Jamie is the fact that she notices things that other people don't. Not only does she thrive on her wry humour but she is also there for Dani when she has a trauma response.
The rapport that she shares with her is amazing, to say the least. While Jamie grows beautiful flowers, she also goes on to become the memory keeper of Bly Manor.
3. Owen Sharma (The Haunting of Bly Manor)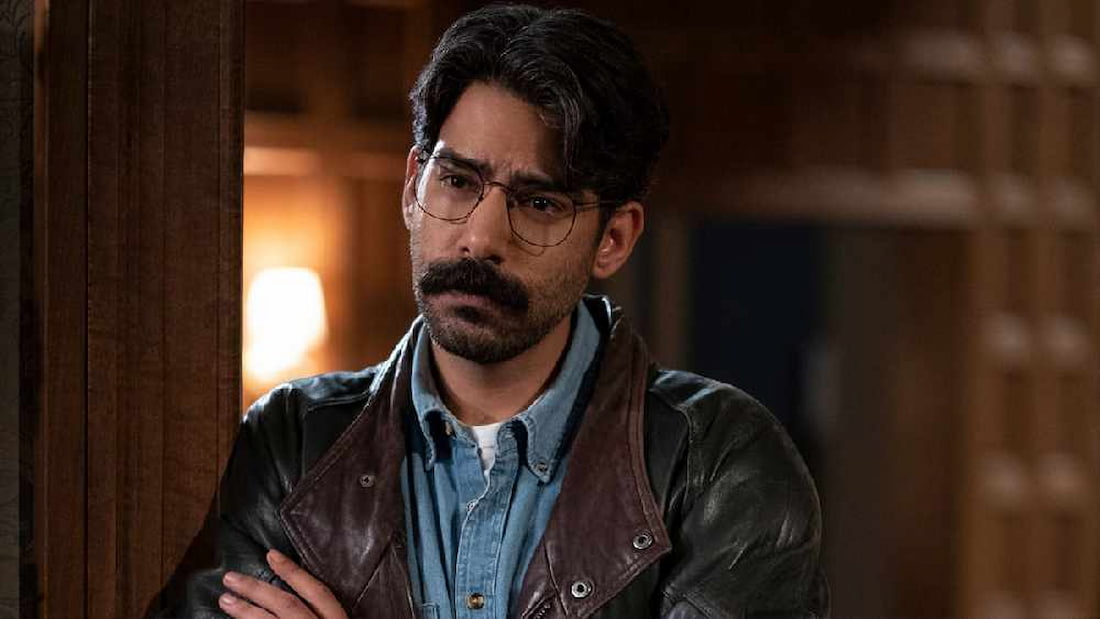 Owen Sharma comes across as a breath of fresh air because he's incredibly kind and protective. Aside from Dani, he's the one who tries to keep the Wingrave children safe and sound.
Better still, his amazing presence and meals also help them. Add to that the fact that he puts his dreams aside for the time being to take better care of his ailing mother.
4. Hugh Crain (The Haunting of Hill House)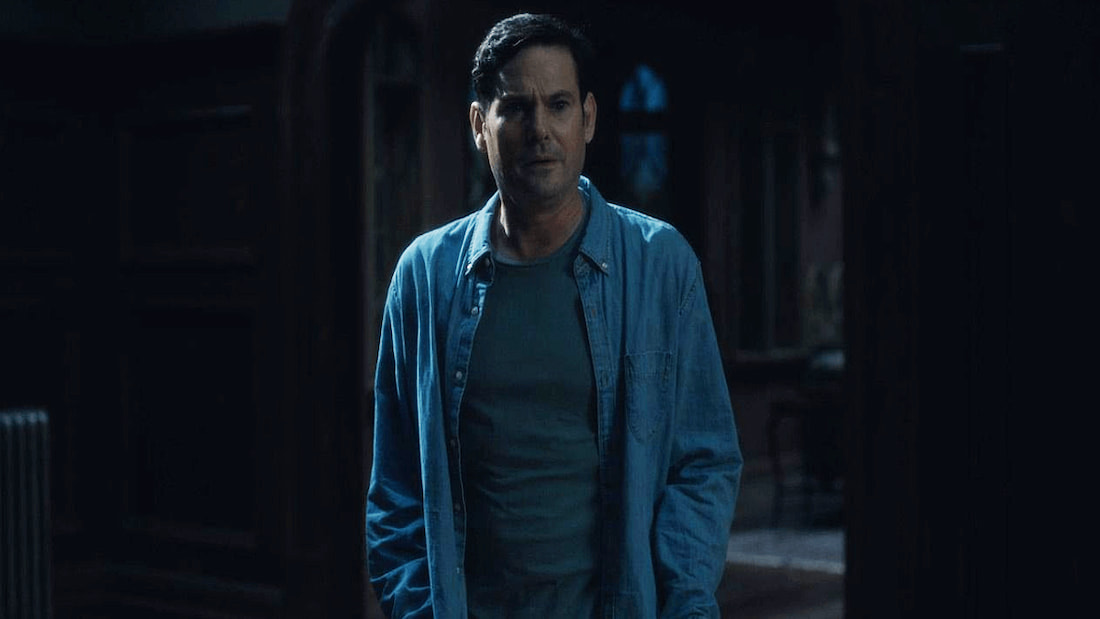 Hugh isn't really easy to read. Even though he tries to protect his children from stuff well into their adulthood, they cease to have faith in him. However, he continues to be a dedicated father and husband and never stops caring for his loved ones.
While he tries to keep an eye on his kids, it becomes increasingly tough for him to fix the house.
5. Luke Crain (The Haunting of Hill House)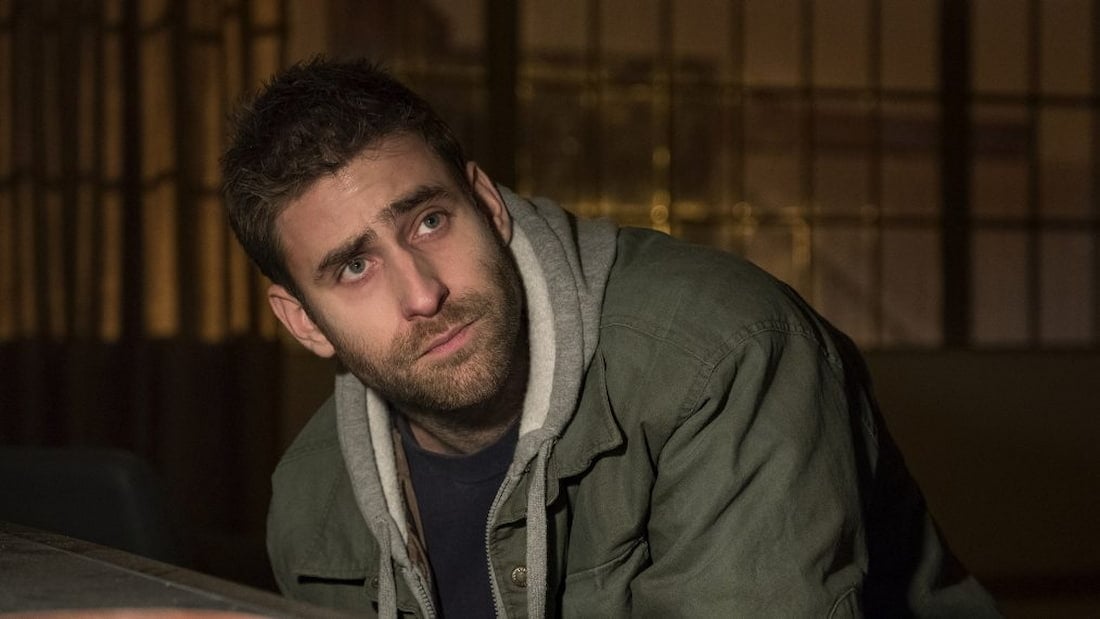 Luke Crain is one of the strongest characters in the anthology series. He is a close-to-perfect balance of grit and fragility in The Haunting of Hill House. He feels things deeply and is a loving brother to Nell.
Oliver Jackson-Cohen does a fantastic job portraying the adult Luke. He showcases how trauma may lead to addiction in the most believable of ways.
Important Crew Members of The Haunting Anthology
The following minds are responsible for bringing to you one of the finest horror programs in recent memory.
1. Mike Flanagan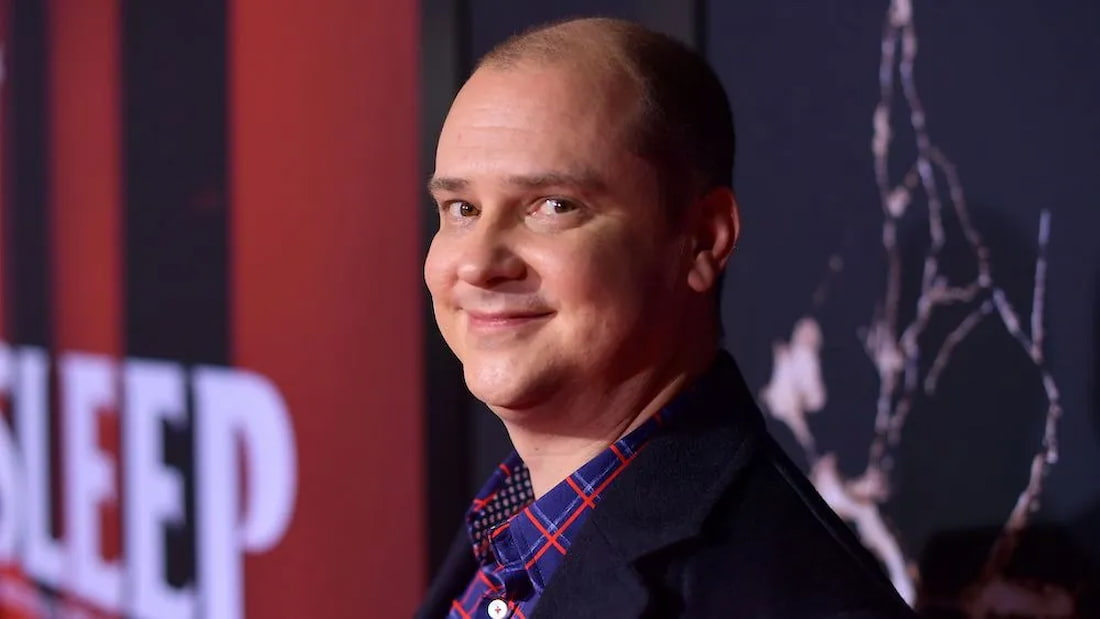 One of the finest horror film directors in history, Mike Flanagan is best known for his work in horror full-length features and television series. He has often been praised by other big names in the industry for his lack of dependency on jump scares, despite being a true-blue horror filmmaker.
He is married to the beautiful actress Kate Siegel, who has also collaborated with him on numerous occasions.
2. Meredith Averill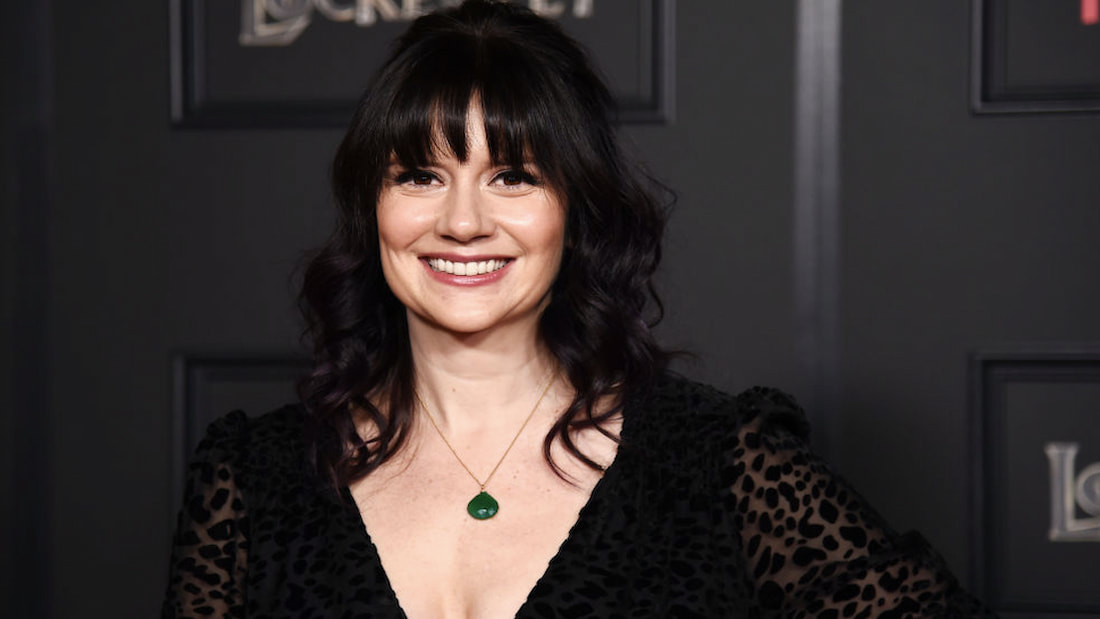 Born in Pottsville, Pennsylvania, Meredith Averill is perhaps best known for having served as the co-showrunner/executive producer for the popular Netflix horror series The Haunting of Hill House. She graduated from New York University with a degree in screenwriting and began her career as an assistant to TV writers/producers André Nemec and Josh Appelbaum.
3. The Newton Brothers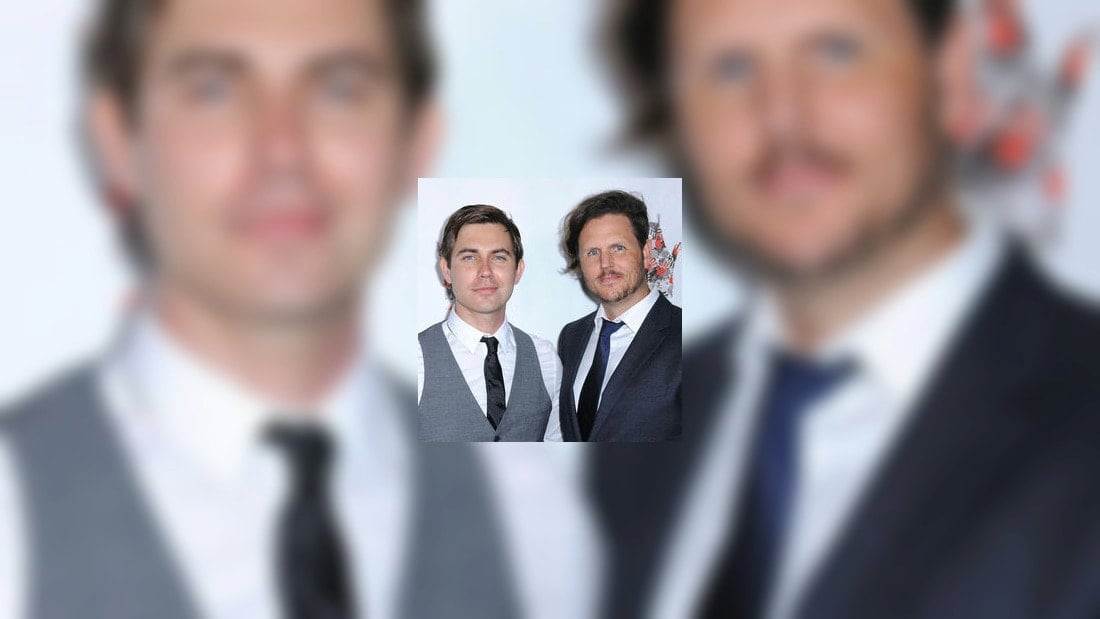 John Andrew Grush and Taylor Newton Stewart, together known as The Newton Brothers, have collaborated with filmmaker Mike Flanagan on more occasions than one. The score composers, record producers, conductors, and multi-instrumentalists have not only worked in feature films but they have also worked on 'The Haunting' anthology series.
4. Michael Fimognari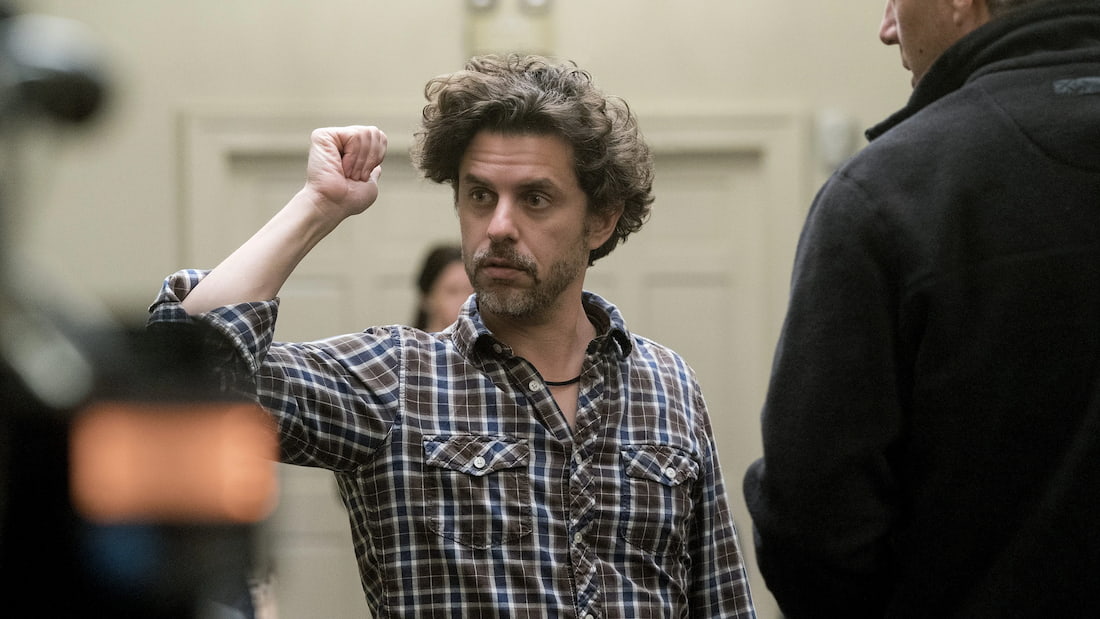 Cinematographer Michael Fimognari has also collaborated with Mike Flanagan on numerous projects. He received a master's degree in cinematography from the USC School of Cinematic Arts in 2002 and has served in motion pictures and television shows such as Before I Wake, Doctor Sleep, Ouija: Origin of Evil, Gerald's Game, and The Haunting of Hill House.
5. Maxime Alexandre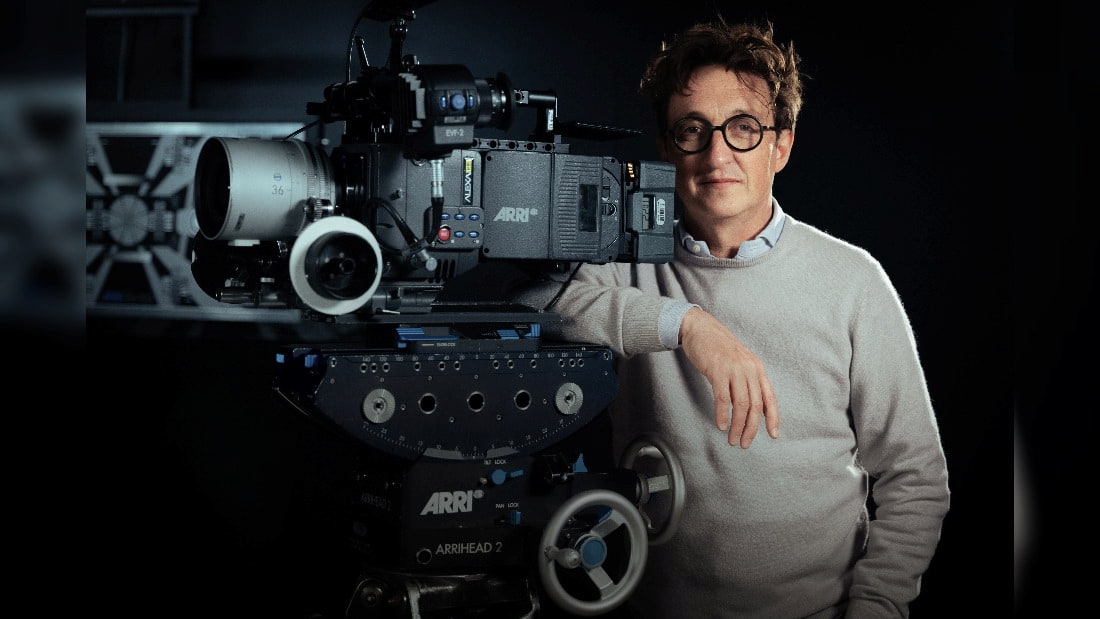 Belgian-Italian cinematographer Maxime Alexandre has worked on mainstream titles such as Role Play, Shazam!, and Crawl, to name a few. He has also served in series such as The Haunting of Bly Manor and The Girl in the Woods.
Top 5 Shows Like The Haunting Anthology
If you like your share of horror to have some solid substance, make sure to check the following shows out.
1. The Fall of the House of Usher
In Mike Flanagan's latest, The Fall of the House of Usher, we catch ruthless siblings trying to build a family dynasty. However, everything comes crashing down when their heirs start to mysteriously perish, one by one.
While not connected to 'The Haunting' anthology series in any way, it does feel like a follow-up of sorts given that it shows a dysfunctional family suffering from a horrible curse.
2. Midnight Mass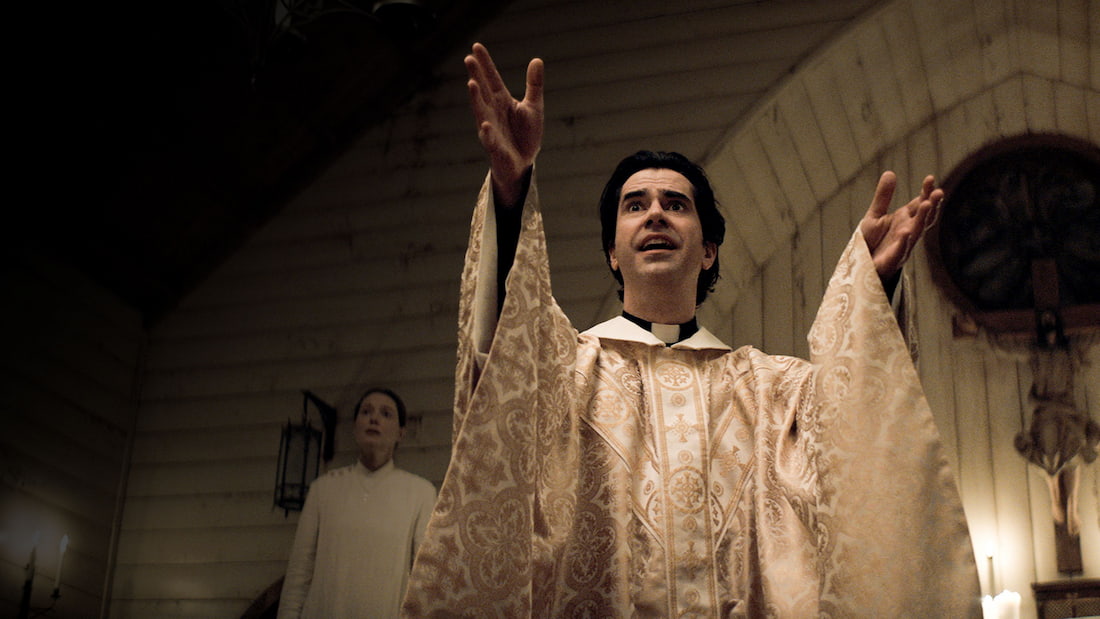 If you truly liked 'The Haunting' series, be sure to check out Midnight Mass. Created again by Mike Flanagan, it shows how the arrival of a charismatic priest brings miracles and mysteries to a dying town.
What's special about this series is that each of its episodes unfolds with a certain amount of gripping eeriness, which makes you want to start playing the next episode immediately.
3. American Horror Story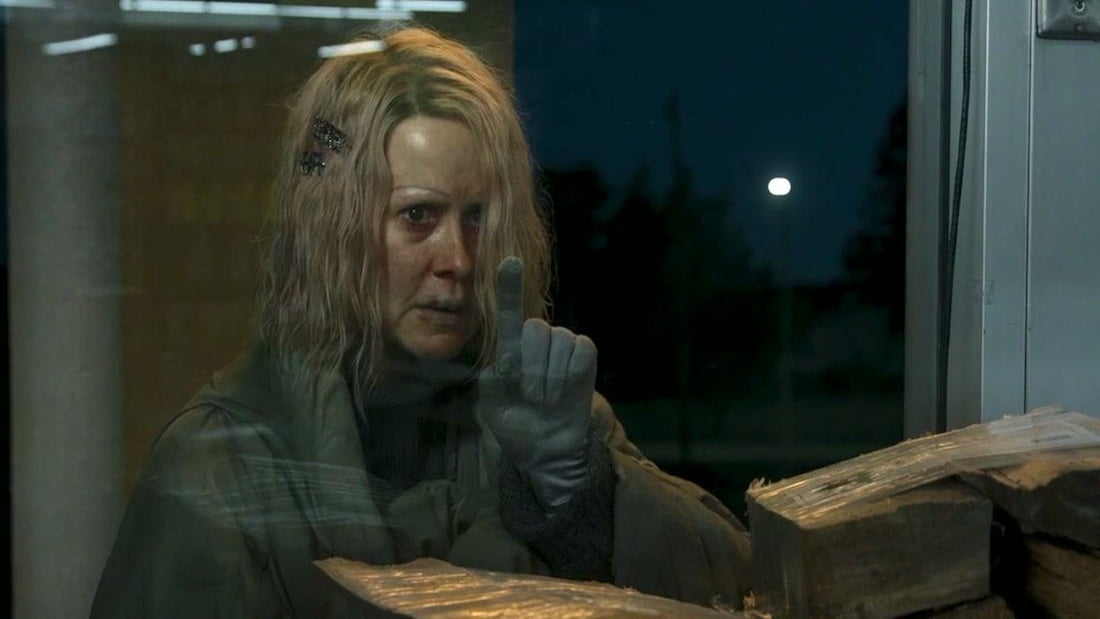 Packed with a plethora of well-known names from within the industry, American Horror Story is an anthology series that thrives on the complexity of its many characters and locations. It showcases different aspects of horror and has been created for a very mature audience.
So, don't go in expecting a ton of jumpscares, bloodshed, or even violence.
4. Marianne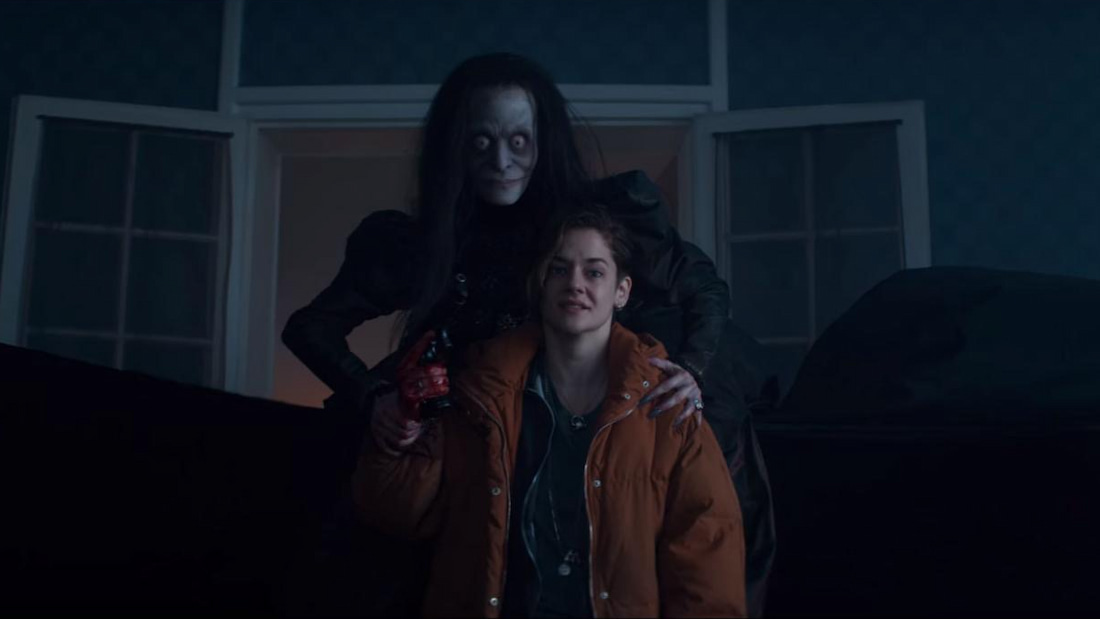 A comparatively lesser-known show, Marianne tracks the journey of a famous writer who returns to her hometown to find new inspiration for her work. However, things take a turn for the worse when she ends up encountering an evil spirit that used to haunt her in her dreams.
This surprisingly scary show has got some soul too.
5. Penny Dreadful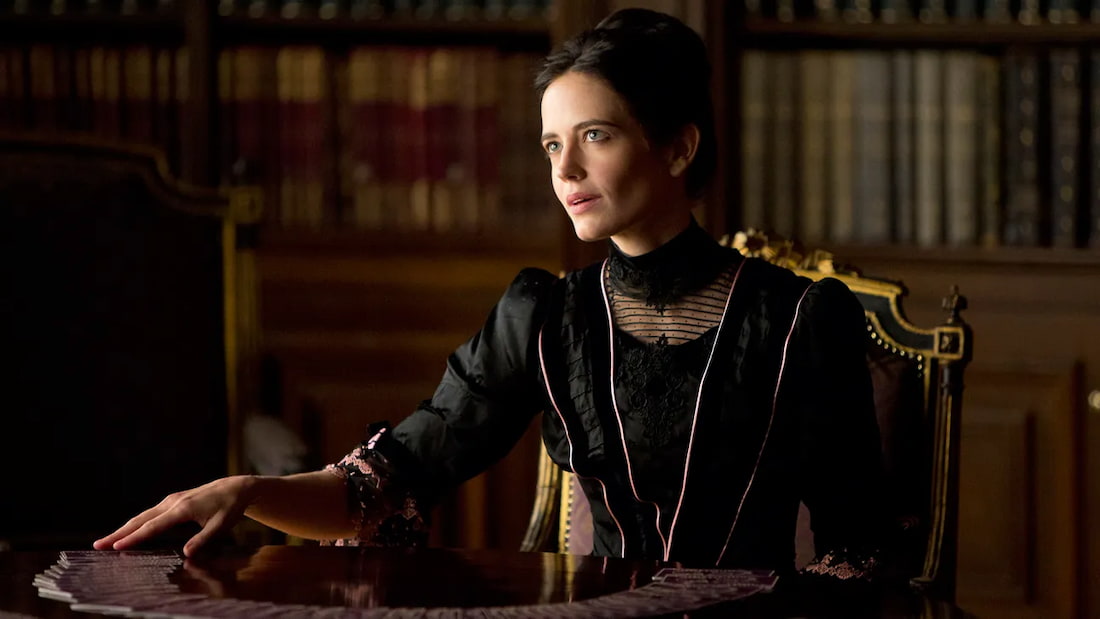 Showtime's now-departed gothic drama introduces us to a medium called Vanessa Ives, who recruits Wild West showman Ethan Chandler, scientist Victor Frankenstein, and explorer Sir Malcolm in a bid to track down and bring a bunch of supernatural killers to justice in Victorian London.