»
Mieruko-chan Season 2: Everything You Need To Know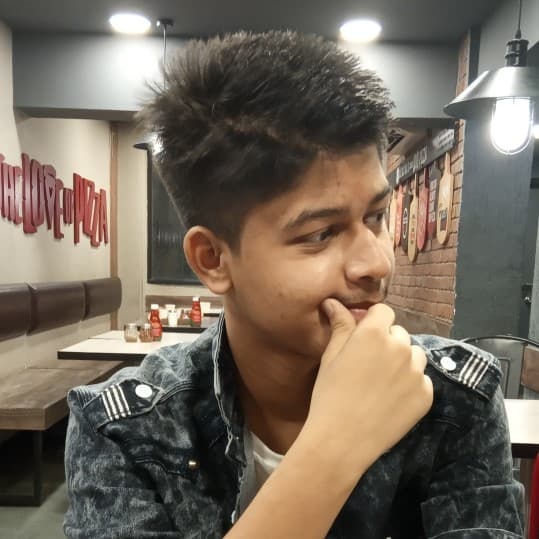 Kay-Posted Nov 5, 2023
---
Mieruko-chan is a Japanese manga series crafted by Tomoki Izumi. It initiated its online serialisation on Kadokawa's ComicWalker website in November 2018 and has since seen the release of nine tankobon volumes.
Yen Press holds the North American license for the manga. In addition, an anime television adaptation produced by Passione graced screens from October to December 2021. The narrative is centred around Miko Yotsuya, a high school student cursed with the ability to see terrifying ghosts and spirits that haunt her and those around her.
Despite this harrowing gift, Miko strives to deny the existence of these entities and live a typical high school life. Miko's newfound ability to perceive ghosts abruptly manifests, and she does her best to conceal it, especially from her best friend, Hana Yurikawa, who remains blissfully unaware of Miko's predicament.
The series masterfully blends elements of comedy and horror, recounting the tale of a young girl grappling with the supernatural by feigning indifference, even as she encounters chilling and relentless apparitions.
Official Announcement Of Mieruko-chan Season 2
The possibility of a "Mieruko-Chan" Season 2 release in 2023 is contingent on two key factors: the source material and the financial success of the first season. To evaluate this likelihood, let's delve into both aspects.
Firstly, the source material for the anime is the "Mieruko-Chan" manga, which, as of July 2023, comprises nine volumes. The manga is still ongoing, with the conclusion not yet in sight.
Since it began in 2019, it may take a few more years to wrap up. Notably, the most recent volume, Volume 9, was released in Japan on May 23, 2023.
Although the exact release date for Volume 10 has not been confirmed, it's expected to be available in late 2023. The first season of the anime adapted volumes 1 to 3, suggesting that a potential Season 2 could likely cover Volumes 4 to 6.
Thus, there seems to be sufficient manga content to support at least two more seasons in 2023. Secondly, the financial aspect plays a pivotal role. While Blu-ray sales are not as critical as they once were, the first season of "Mieruko-Chan" sold approximately 1,400 copies per disk in the first week, which is a respectable number for 2021.
Additionally, the manga sales are also promising, with Volume 6 selling around 70,000 to 80,000 copies. The series had 1,000,000 copies in print as of October 2021. However, it's worth noting that it's not among the top 300 most popular manga series of all time.
Despite these promising factors, as of October 2023, "Mieruko-Chan" Season 2 has not been officially confirmed or assigned a release date. The earliest plausible release date for Season 2 would be in 2024.
Previous Seasons and Episodes Of Mieruko-chan
The "Mieruko-chan" anime series, encompassing a single season that aired from October 3, 2021, to December 19, 2021, consists of 12 episodes, each with an approximate duration of 23 minutes.
Audience reception has been overwhelmingly positive. On Crunchyroll, it boasts an impressive average rating of 4.7 out of 5, based on an extensive pool of over 13,000 reviews. On MyAnimeList, it maintains a solid score of 7.53/10.
Meanwhile, on IMDb, the series garners a remarkable rating of 8.5/10, further reflecting its appeal. Furthermore, Funimation users have bestowed it with a perfect five-out-of-five rating. All in all, fans loved the series and its unique approach towards the horror genre, making it worthy of another season for the audience.
Where To Watch Mieruko-chan
Mieruko-chan" offers a delightful viewing experience for fans of the supernatural and horror genres, and its availability on Crunchyroll in Canada, as well as on both Crunchyroll and FUNIMATION in the USA and the UK, ensures that a broad audience can immerse themselves in its captivating world.
These platforms offer numerous other amazing anime series as well and that's why, going for their subscription will be a wise decision altogether.
Mieruko-chan Season 2 Google Trends Data Analysis
The Google Trends Data for the anime seems very positive altogether. The show happens to have a lot of movement within the search results for a second season. And this highlights that people are still looking forward to a second season.
Even though it has been almost 2 years since the show ended, the series is still garnering so much interest and appreciation. This is a great sign since the creators will be inclined to create a sequel if they witness this optimistic notion from the fans towards the anime.
The searches peaked from July 9 to July 15. While there is no concrete reason as to why this happened, it does portray the hype that follows Mieruko-chan.
Mieruko-chan Season 2 Social Media Engagement
On numerous social media platforms, the hype for the show is quite vibrant. Fans happen to realize that the series might have a few issues regarding another season since the manga arc isn't done just yet.
All these claims are old, however, and so, their authenticity might be a subject of discussion. Overall, the series is being sought after by fans with all their hearts. They are expressing their love and appreciation for the series by making memes, tweets, etc.
This format of social media engagement is extremely positive since fans looking forward to another season of an anime is a signal to the creators. All in all, the audience seems to be all into having a second season for Mieruko-chan.
Expected Plot Of Mieruko-chan Season 2
Mieruko-chan Season 2 promises to delve deeper into the enigmatic world of Miko, a high school student who unexpectedly gains the ability to see ghosts and otherworldly entities. The first season left audiences with a myriad of unanswered questions and intriguing plotlines to explore.
The conclusion of the first season saw Zen freed from the torment of his mother's vengeful spirit, offering a sense of closure and emotional relief. Miko's compassionate act of adopting a newly rescued kitten adds a heartwarming touch to the narrative.
However, the mysteries surrounding the shrine maidens and the identity and fate of the cat killer remain shrouded in uncertainty. Season 2 presents an opportunity to unravel these unresolved storylines, providing a richer context for the show's supernatural elements.
Throughout the series, Miko's journey to conceal her newfound ability while confronting terrifying apparitions has been a captivating mix of horror and comedy. As the shrine spirit and shrine maidens secretly shadow Miko, her peculiar gift continues to perplex viewers.
The source material, the manga, suggests that the show's creators have ample content to craft a compelling second season, assuring fans that the story will persist. With the promise of revealing secrets, resolving cliffhangers, and addressing unanswered questions, "Mieruko-chan" Season 2 is poised to be a thrilling continuation of Miko's paranormal adventures, delivering an enticing blend of humour and horror to captivate its audience.
Top Characters In Mieruko-chan
In the world of 'Mieruko-chan,' a unique blend of horror and comedy, the plot unfolds through an intriguing cast of characters, each contributing to the enigmatic narrative in its own way.
These characters, both haunting and endearing, add depth and complexity to the storyline. Let's embark on a journey to explore the five pivotal characters who play crucial roles in the spine-tingling world of 'Mieruko-chan,' shedding light on their significance and contributions to the series.
1. Miko Yotsuya
Meet Miko Yotsuya, the central character in 'Mieruko-chan.' Miko, a teenager with black hair, occasionally adorned with subtle purple accents in the anime, and striking yellow eyes, often wears a tired expression but tries to maintain a smile in front of others.
Her attire ranges from the school uniform to casual hoodies. Miko hides her inner fear when faced with spirits, projecting a stoic facade. Her unwavering care for her friend, Hana Yurikawa, is evident as she uses her unique abilities to safeguard Hana from spectral threats and provides support during times of spiritual fatigue.
Interestingly, Miko remains unaware of her remarkable talent, even when encountering individuals like Yuria Niguredou and Shindou Romm.
2. Hana Yurikawa
Hana Yurikawa, a cherished friend and unwavering pillar of support for Miko Yotsuya, grapples with her potent spiritual aura, which frequently leads them into supernatural predicaments. Hana, recognized by her short orange hair and her signature "x" hair accessory that she consistently dons, can be seen in both school uniform and an array of charming outfits.
It's worth noting her well-endowed physique. Hana emanates a lively and extroverted persona, marked by her perpetual appetite and convincing charm.
3. Yuria Niguredou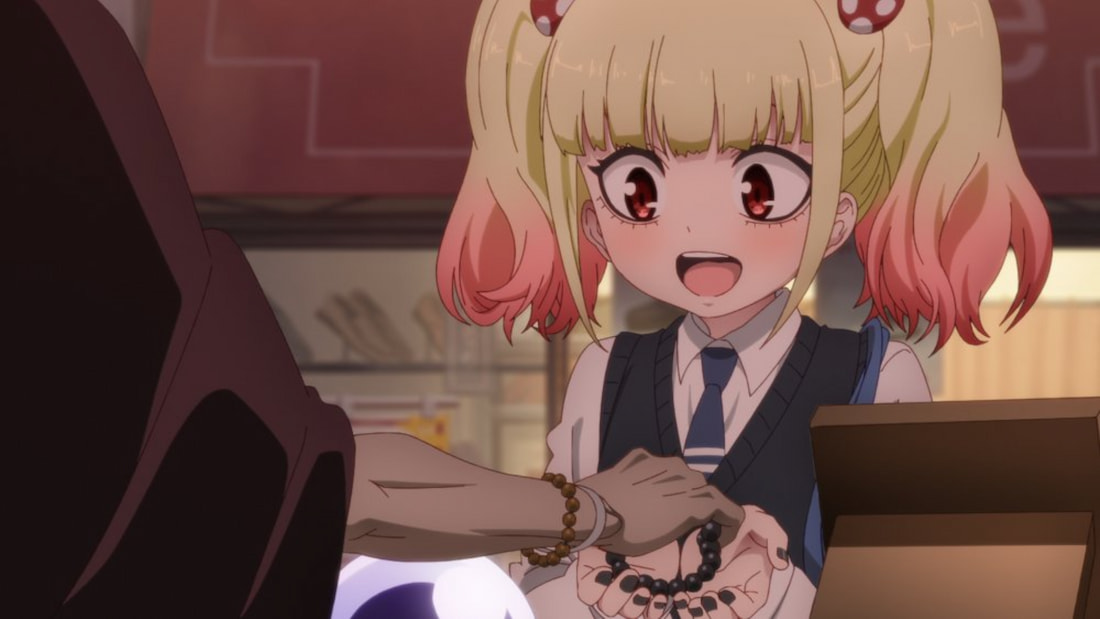 Within the Mieruko-Chan series, Chapter Four unveils Yuria Niguredou as a pivotal character, an aspiring young student determined to master the art of mediumship. Yuria's appearance is characterized by her diminutive and childlike frame, framed by medium-length blonde hair, often fashioned into pigtails, featuring faded pink tips in the anime adaptation.
Her uniform serves as a canvas for an array of accessories, including mushroom-themed and lolita fashion elements, complemented by black leggings. Despite her youthful demeanour, Yuria shares an age cohort with Miko and Hana.
4. Zen Toono
Zen Toono, a supporting figure in the Mieruko-chan series, steps in as a substitute teacher for Miko and Hana's class during their homeroom teacher's maternity leave. Zen boasts an average physique and sports short, dishevelled hair with a cascade of bangs on the left side, complemented by fatigued orange eyes that often betray little emotion.
He garners the admiration of several female students, who seek opportunities to walk with him or spend extra time. His attire typically consists of a button-up dress shirt, navy blue slacks, and brown dress shoes.
Initially, Zen is portrayed as emotionally detached and potentially ominous due to the peculiar presence of distorted cat spirits and a colossal apparition.
5. Kyousuke Yotsuya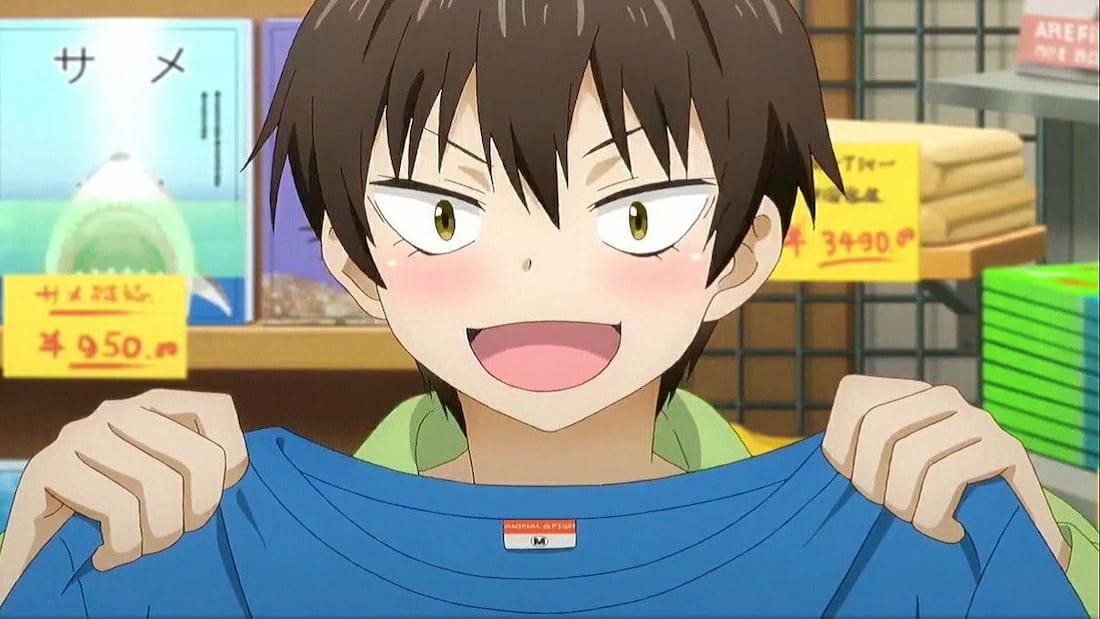 Kyousuke Yotsuya, the younger sibling of Miko Yotsuya, is the offspring of Mamoru Yotsuya and Touko Yotsuya. He boasts a youthful appearance with short black hair and stands shorter than his older sister.
His attire typically features animal-themed designs. Kyousuke's protective nature shines when it comes to Miko, as he tends to jump to conclusions, assuming she may have a boyfriend and feeling responsible for her well-being.
Their sibling dynamic is ordinary, with shared childhood experiences, such as bathing together. While typically reserved, Kyousuke may exhibit moments of shyness, notably when interacting with a shop worker while selecting a birthday gift for their mother.
Important Crew Members Of Mieruko-chan
The success of any series is not only attributed to its characters but also to the dedicated individuals who craft its animation, sound, and overall atmosphere. In this section, we'll shine a spotlight on the unsung heroes of 'Mieruko-chan,' the crew members who work tirelessly to create spine-chilling visuals, eerie soundscapes, and immersive experiences that leave viewers both terrified and entertained.
1. Yuuki Ogawa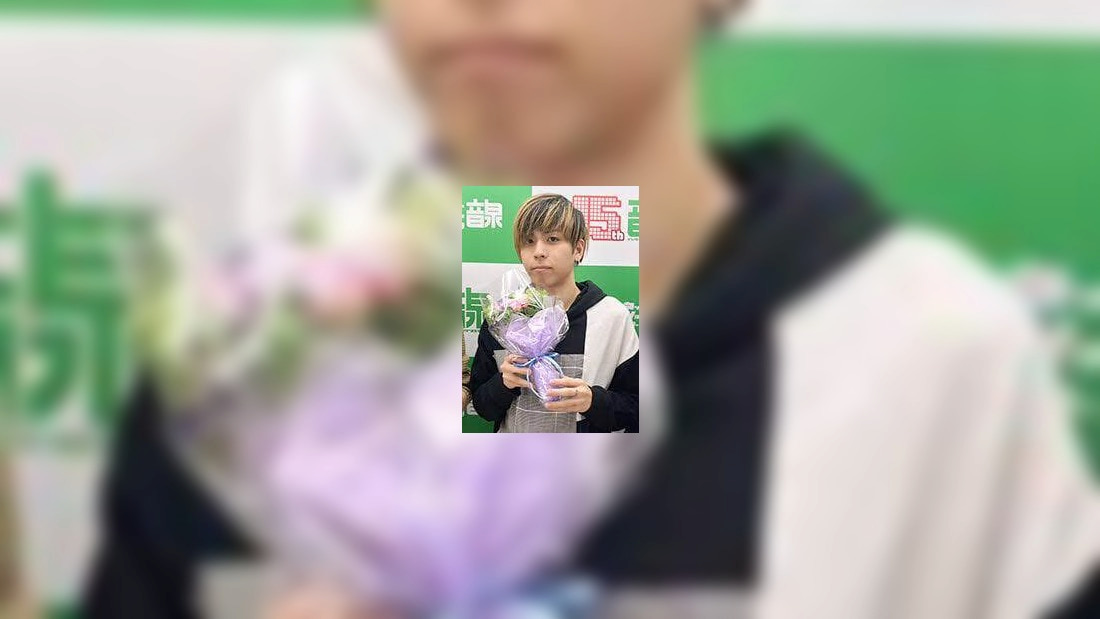 Yuuki Ogawa, a multifaceted talent in the anime industry, was born on October 3, 1990, and has left a notable imprint in various roles. He's demonstrated his prowess as a director, storyboard artist, and key animator, reflecting his versatility across different aspects of anime production.
Among his significant contributions, Yuuki Ogawa's directorial role in Mieruko-chan stands out as a well-received achievement. Additionally, he has held positions as an episode director and key animator in Saenai Heroine no Sodatekata, further establishing his proficiency and experience.
With an impressive portfolio that includes renowned series like Hunter x Hunter (2011) and Fruits Basket 1st Season, Yuuki Ogawa's commitment and adaptability within the anime industry shine through.
2. Kenta Ihara
Kenta Ihara is a distinguished Japanese screenwriter whose impact on the anime industry is noteworthy. With an impressive list of credits, including Mieruko-chan, Vinland Saga, Youjo Senki, and Uncle from Another World (Isekai Ojisan), Ihara often undertakes responsibilities in scripting and series composition.
He is renowned for his skill in constructing intricate plots and crafting engaging characters, a hallmark evident in his work across various genres. Kenta Ihara's scripts consistently deliver compelling narratives that resonate with anime enthusiasts, making him a significant influence on the contemporary anime landscape.
3. Kadekaru Chikashi
Chikashi Kadekaru holds a prominent position in the anime industry, where he showcases his versatility as a character designer, chief animation director, and key animator. His remarkable contributions extend to a range of anime series, including Mieruko-chan, Zero no Tsukaima: Princesses no Rondo, Juuni Taisen, and Kara no Kyoukai Movie 1: Fukan Fuukei, among others.
What sets Kadekaru apart is his distinct character designs and meticulous attention to animation intricacies, a combination that has significantly shaped the visual appeal of the anime projects he's been part of.
If you seek in-depth details, his online profile provides a comprehensive resource.
4. Tomoki Izumi
Tomoki Izumi, a celebrated Japanese manga artist, is most notably recognized for his creative endeavours within the "Mieruko-chan" series. This venture commenced when he initiated its serialization on Kadokawa's ComicWalker platform back in November 2018. "Mieruko-chan," renowned for its captivating fusion of horror and comedy, has enjoyed remarkable acclaim and even transitioned into an anime adaptation.
Remarkably, despite his self-proclaimed "scaredy-cat" persona, Izumi's storytelling and artistic prowess shine, as he adeptly constructs a narrative steeped in the supernatural. His contributions serve as a testament to his exceptional creativity and talent within the manga industry.
5. Passione
Studio Passione, or Passione Co., Ltd., is a prominent Japanese animation studio established by Kazuhiro Saito on January 26, 2011. This studio has made a significant impact on the anime landscape through its involvement in well-received series like Mieruko-chan, Rokka no Yuusha, Citrus, and High School DxD Hero.
What sets Studio Passione apart are its unique storytelling techniques and distinctive animation style that have garnered attention in the industry. For more comprehensive details, you can explore their profile online.
Top 5 Shows Like Mieruko-chan
If you've enjoyed the spine-tingling delights of 'Mieruko-chan' and are craving more anime series that combine horror and comedy in unique ways, you're in for a treat. In this section, we'll take a journey through the world of anime and uncover five shows that share the same eerie charm and dark humour that 'Mieruko-chan' has become renowned for.
1. Jujutsu Kaisen
Jujutsu Kaisen, a manga and anime series penned by Gege Akutami, chronicles the story of Yuji Itadori, a high school student drawn into the clandestine world of Jujutsu Sorcerers to confront the formidable Curse, Ryomen Sukuna.
Interestingly, both Jujutsu Kaisen and Mieruko-chan share a common thread in their protagonists' ability to perceive supernatural entities, whether they are Curses in Jujutsu Kaisen or ghosts in Mieruko-chan. Nevertheless, their narrative paths diverge significantly.
While Jujutsu Kaisen places a heavy emphasis on action and confrontations with these malevolent creatures, Mieruko-chan offers a unique blend of humour and horror as its protagonist strives for a semblance of normalcy while grappling with the ability to witness terrifying ghosts.
Additionally, both series feature similarly chilling and demented monster designs.
2. Dark Gathering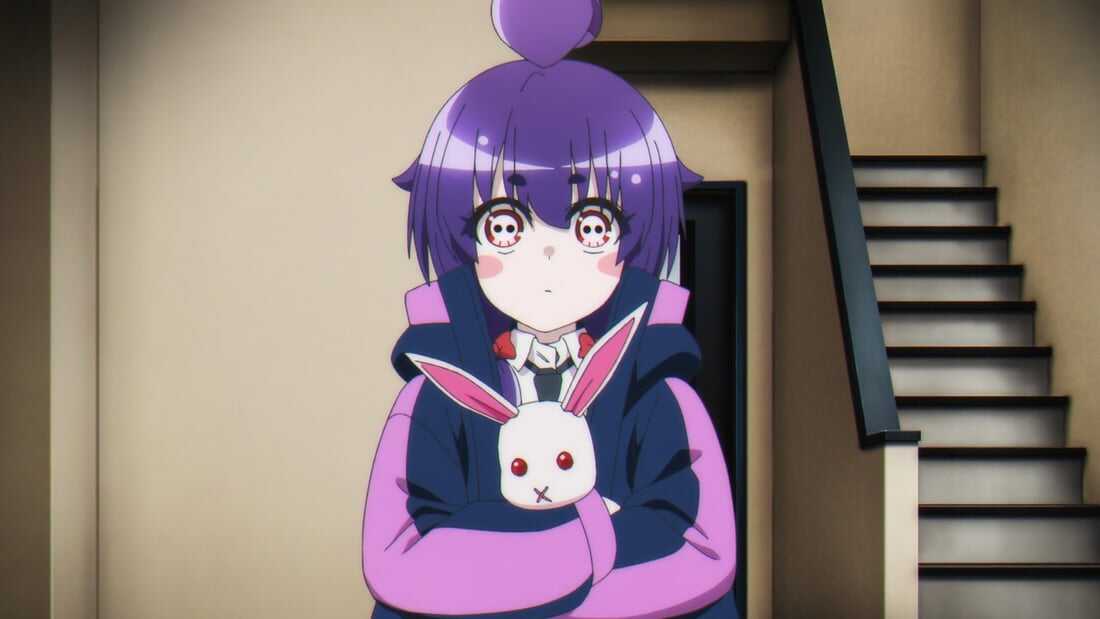 Dark Gathering, a Japanese manga series penned and illustrated by Kenichi Kondo, delves into the adventures of Keitarou Gentouga, a college freshman blessed (or cursed) with the power to attract spirits.
When he takes on the role of a private tutor for Yayoi Houzuki, who shares his spiritual sensitivity, their lives become entwined with mysterious encounters involving supernatural entities. Just like Mieruko-chan, Dark Gathering revolves around characters gifted with the extraordinary ability to perceive ghosts and spirits.
Both series masterfully blend elements of horror and the supernatural, crafting narratives that explore the challenges of daily life entangled with paranormal phenomena. Furthermore, they share a similar animation style characterized by its ability to evoke a sense of unease and foreboding.
3. Pupipo!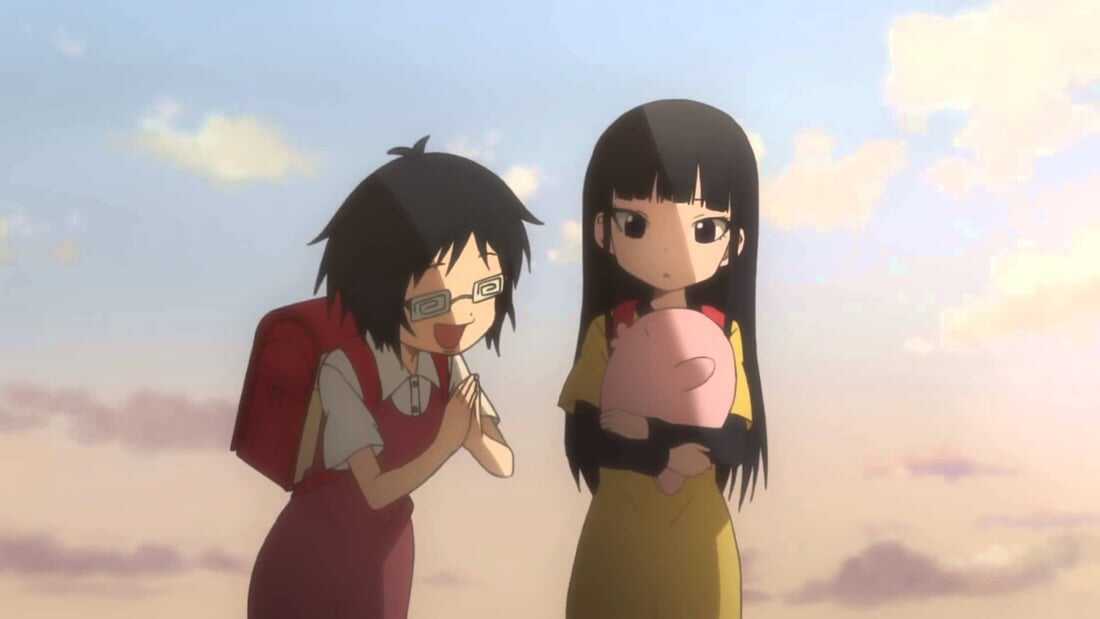 Pupipo! is a manga series that explores the supernatural with a dash of comedy, skillfully crafted by Rensuke Oshikiri. It introduces us to Wakaba Himeji, a fifth-year elementary school student who possesses an extraordinary talent for perceiving paranormal phenomena.
Her life takes an intriguing turn when she befriends a pink monster, affectionately named Pupipo. What's intriguing is that Pupipo! and Mieruko-chan both revolve around young girls with the unique ability to see spirits and entities that are hidden from the ordinary world.
While Pupipo! features a youthful protagonist, Mieruko-chan casts Miko, a high school student, in the lead role. Both series skillfully weave humour into their narratives as these extraordinary individuals attempt to navigate life without inadvertently putting others in danger.
4. Natsume's Book of Friends
Natsume's Book of Friends, a manga crafted by Yuki Midorikawa, narrates the life of Takashi Natsume, an adolescent blessed with the ability to perceive yokai or spirits. His grandmother's legacy bestows upon him a tome documenting the names of subdued yokai, compelling him to free them by returning their names.
Much like Mieruko-chan, Natsume's Book of Friends revolves around a lead character gifted with the extraordinary power of seeing spirits. Both series embark on a journey to explore the challenges and triumphs inherent in this unique skill.
However, while Miko in Mieruko-chan opts to disregard these spirits, Takashi in Natsume's Book of Friends actively engages with them, assisting them in finding solace. Both narratives gracefully intertwine elements of the supernatural with the tapestry of daily existence.
5. Re-Kan!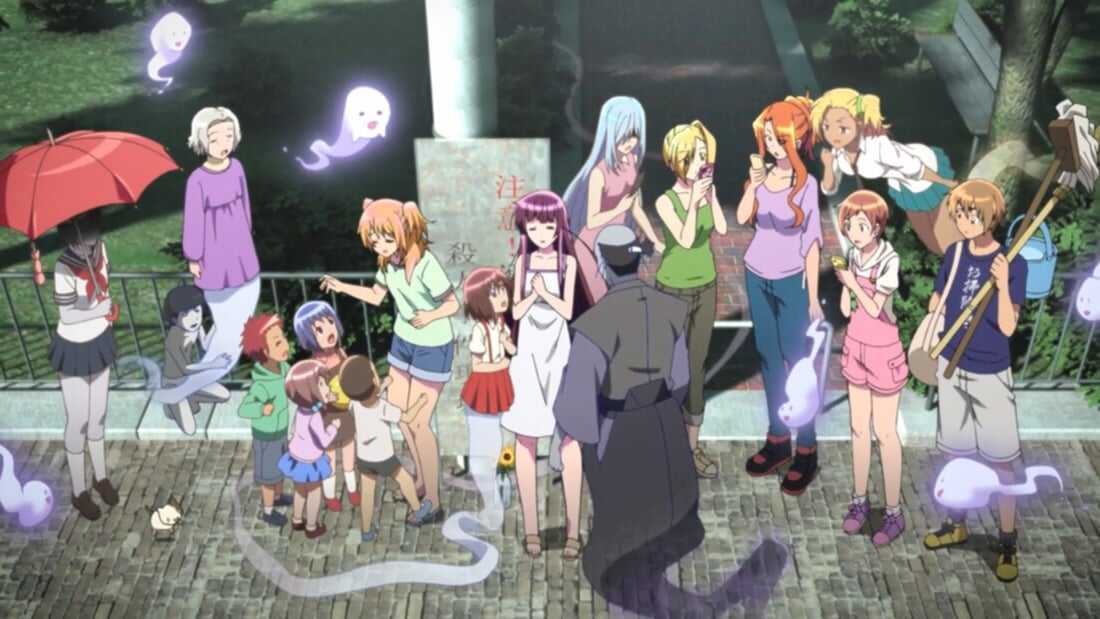 Re-Kan! is a Japanese anime that revolves around Hibiki Amami, a high school student with the unique ability to see and interact with ghosts. In contrast to fear, Amami seeks to befriend and assist these apparitions, often leading to her human friends witnessing paranormal phenomena as the ghosts aid her with daily tasks.
Similar to Mieruko-chan, Re-Kan! also features a protagonist who possesses the capacity to see spirits. Both series incorporate humour and are set within a school environment. However, while Miko in Mieruko-chan strives to avoid involvement with spirits, Amami openly shares her sixth sense with her friends.
Despite these distinctions, both narratives effectively interlace elements of the supernatural into the tapestry of everyday life.