»
Top 20 Best Owen Wilson Movies Of All Time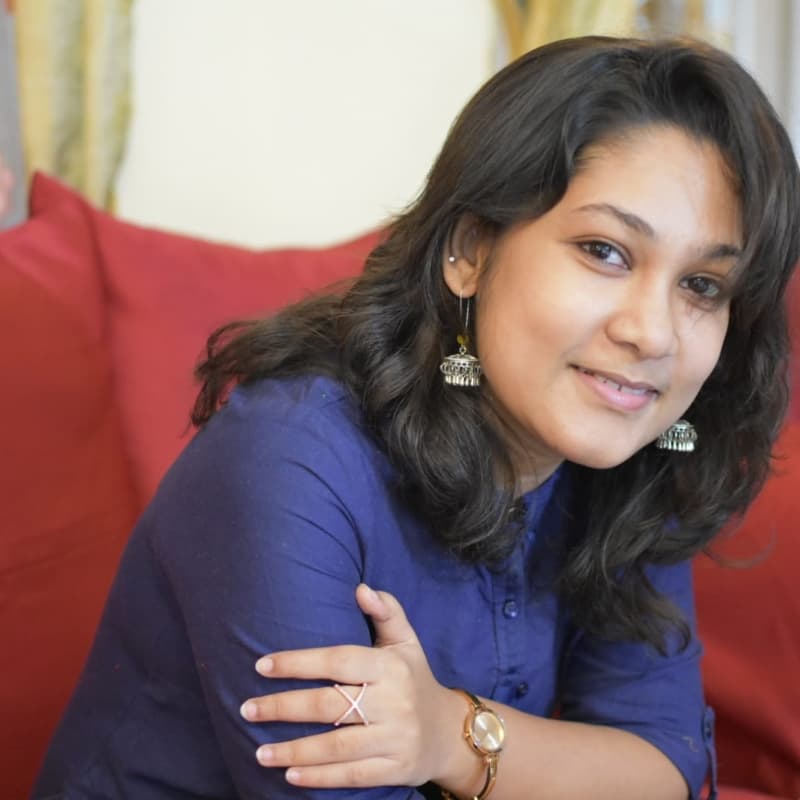 Suchismita-Updated Jan 17, 2023
---
If you talk about an illustrious career with some really good hits under the belt while also being somewhat underrated (mainly because of being cast as a supporting actor in most movies), American actor Owen Cunningham Wilson, better known as Owen Wilson, is one name that's sure to cross your mind.
He's known for having a long and close association with famed filmmaker Wes Anderson, having shared both writing and credits with him in multiple of his works, such as Bottle Rocket (1996), Royal Tenenbaums (2001), and Rushmore (1998).
He's also performed as an onscreen comedian and a member of the elite Frat Pack (which boasts of names such as Ben Stiller, Jack Black, Will Ferrell, Steve Carrell, Luke Wilson, and many others), having starred in comedies such as Wedding Crashers (2005), Zoolander (2001), You Me and Dupree (2006) and so on.
Thus, if you're a fan of Owen Wilson then this is one article you wouldn't want to miss reading, as I will be rating the top 25 of his films, from best to not-so-good.
So, hold tight and read and I hope you have fun and find a few surprise entries in the list!
1. Midnight in Paris (2011)
A fantasy comedy that's been directed and written by Woody Allen, it stars Owen Wilson in the role of Gil Pender, a screenwriter, and Rachel McAdams as Inez, his materialistic fiancé.
The film traces their divergent goals and how Gil is somewhat forced to confront the shortcomings of his relationship, which seem to consistently get exaggerated, as he keeps traveling back in time, every night, at midnight.
The film had a stellar supporting case too, in the likes of Adrien Brody, Tom Hiddleston, Kathy Bates, Carla Bruni, Michael Sheen, and Marion Cotillard.
It premiered at the Cannes Film Festival in 2011 and opened up to critical acclaim, often being considered one of Allen's best works, in recent years.
While the film was budgeted at $17 million, it grossed a decent $154.1 million overall.
2. Marley & Me (2008)
If you're a dog lover or pet parent then you're sure to have watched Marley & Me. It is an adorable yet comical film that's directed by David Frankel and is based on a memoir of the same name by John Grogan.
The film starred Owen Wilson and Jennifer Aniston as the leads (John and Jenny Grogan) as well as the pet parents of Marley, a loving yet notorious Labrador retriever.
The film also has recurring appearances from Eric Dane, Alan Arkin, and Haley Hudson. The film managed to set a record for the biggest Christmas Day box office, with $14.75 million grossing.
The budget of the film was $60 million and its box office collection was $247.8 million. If you're looking for a fuzzy family drama, with a bit of laughter, some emotions, and a cute bond between man and dog, I'd suggest giving this film a watch.
3. Shanghai Noon (2000)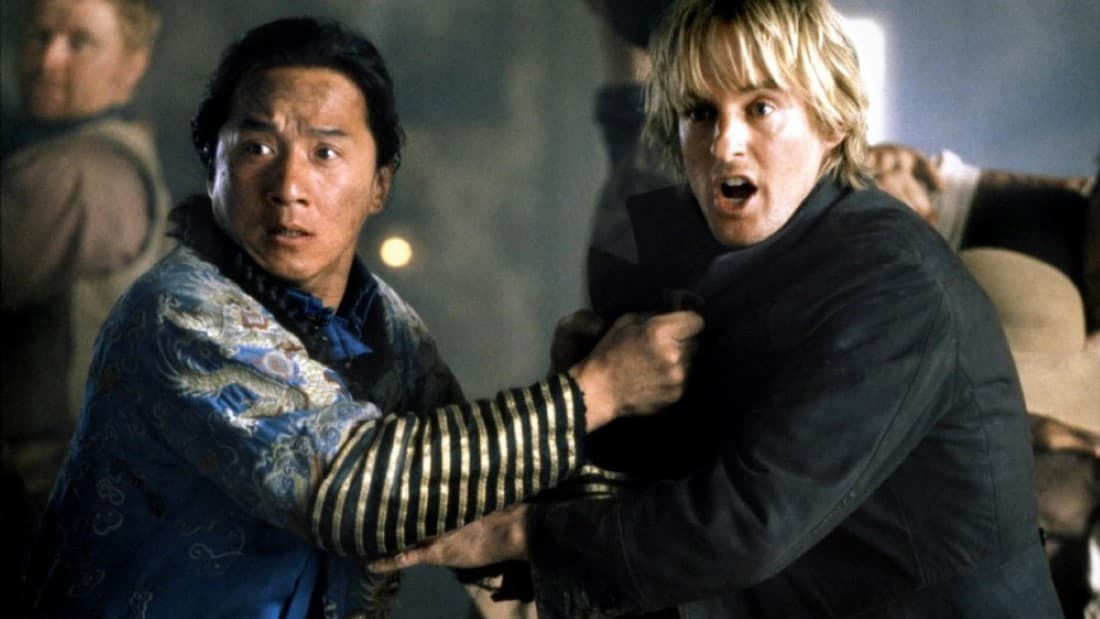 If martial arts and western action meet comedy, is what you're looking for then Shanghai Noon is the film to watch.
It stars Jackie Chan and Owen Wilson in lead roles along with Lucy Liu and is the first film of the Shanghai series.
It is the directorial debut of Tom Dey and was an overall commercial success, grossing $99.3 million for a $55 million budget, and gathering positive reviews from critics as well.
It is set in Nevada as well as other places in the West in the 19th century and is a juxtaposition between kung fu action, martial arts sequences, and bits of comedy as well as a touch of the 'buddy cop film' genre.
It has two completely different protagonists; an American Western outlaw and a Chinese Imperial Guard teaming up to stop crime.
4. Wedding Crashers (2005)
A comedy directed by David Dobkin, it stars Owen Wilson and Vince Vaughn in the lead, with Christopher Walken, Isla Fisher, Rachel McAdams, Bradley Cooper, Henry Gibson, Ron Canada, Dwight Yoakam, and Jane Seymore in supporting roles.
The film was a sleeper hit, opening up to massive critical and commercial success. It managed to gross a whopping $288.5 million worldwide, to a budget of $40 million, becoming the 6th highest-grossing film of 2005 in the USA.
The film is about a couple of divorce mediators, John Beckwith and Jeremy Grey (Wilson and Vaughn respectively) who go about crashing weddings, attempting to interact with and seduce women.
5. The Royal Tenenbaums (2001)
The Royal Tenenbaums is an American comedy-drama that's directed by Wes Anderson and co-written by Owen Wilson, who also starred in it.
The film also features Danny Glover, Gene Hackman, Bill Murray, Gwyneth Paltrow, Ben Stiller, and Luke Wilson. The film traces the lives of three very gifted siblings, experiencing amazing success in their youth while facing equally terrible disappointment and failure in their adulthood.
The film covers themes of a dysfunctional family, loss, redemption, and irony. It debuted at the New York Film Festival, receiving positive reviews from critics, while also becoming Wes Anderson's most financially successful film till the Grand Budapest Hotel.
6. Starsky and Hutch (2004)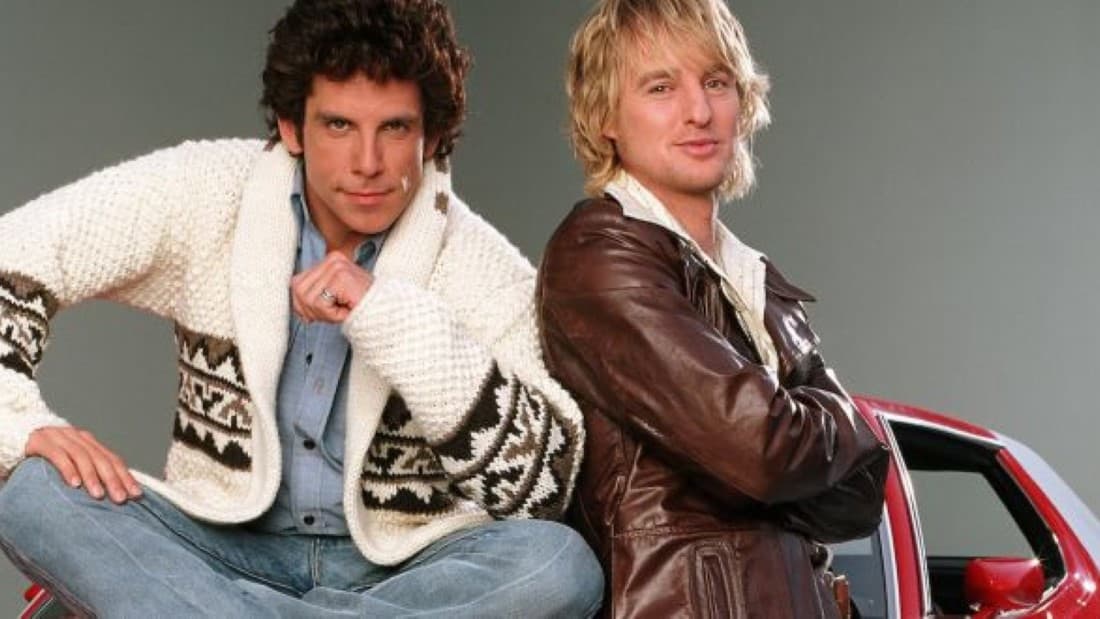 An American buddy cop action comedy, Starsky and Hutch stars Ben Stiller and Owen Wilson as the film's leads; David Starsky and Ken 'Hutch' Hutchinson, respectively.
It is the film adaptation of the television series of the same name. The film is about two streetwise undercover cops from the fictional city, Bay City, California in 1975, going about busting drug criminals with the additional help of Huggy Bear, the underworld boss.
The film also four members from the esteemed Frat Pack, albeit only two of them, who are the leads.
It has received positive and mixed reviews, turning out to be a critical and commercial success, earning $170 million worldwide for a budget of $60 million.
7. Bottle Rocket (1996)
Bottle Rocket is an American crime comedy and the directorial debut of Wes Anderson. It is based on a short film that he'd made along with Owen and Luke Wilson in 1994.
The film was a major dud at the box office, grossing $560, 069 to a $5 million budget, but it did receive rave reviews from critics and also gave the world both Wilson brothers, along with the great Wes Anderson.
The film starred all three Wilson brothers; Luke, Owen, and Andrew, along with James Caan and Lumi Cavazos. The film is quirky and adds a hint of comic element and was about three friends looking to pull off a robbery.
I'd suggest don't go by box office numbers, especially because even the great Martin Scorsese ranked it in his 'top-ten favorite movies of the 90s.'
8. Meet the Parents (2000)
Meet the Parents is an American comedy starring Ben Stiller and Robert De Niro as the lead. It is about a Jewish good-hearted yet hapless nurse, Greg Focker who gets sucked into a series of unfortunate events when he goes to meet his girlfriend's parents; Jack Byrnes (De Niro) and Dina Byrnes (Blythe Danner).
Owen Wilson plays the role of Kevin Rawley, the problematic ex-fiancé of Pam (Teri Polo) who is liked and somewhat adored by Jack, who simply dislikes Greg.
The film is a remake of an independent film of the same name, that was released in 1992. The film was a huge commercial and critical success, grossing a massive $330.4 million to a budget of $55 million.
9. The Darjeeling Limited (2007)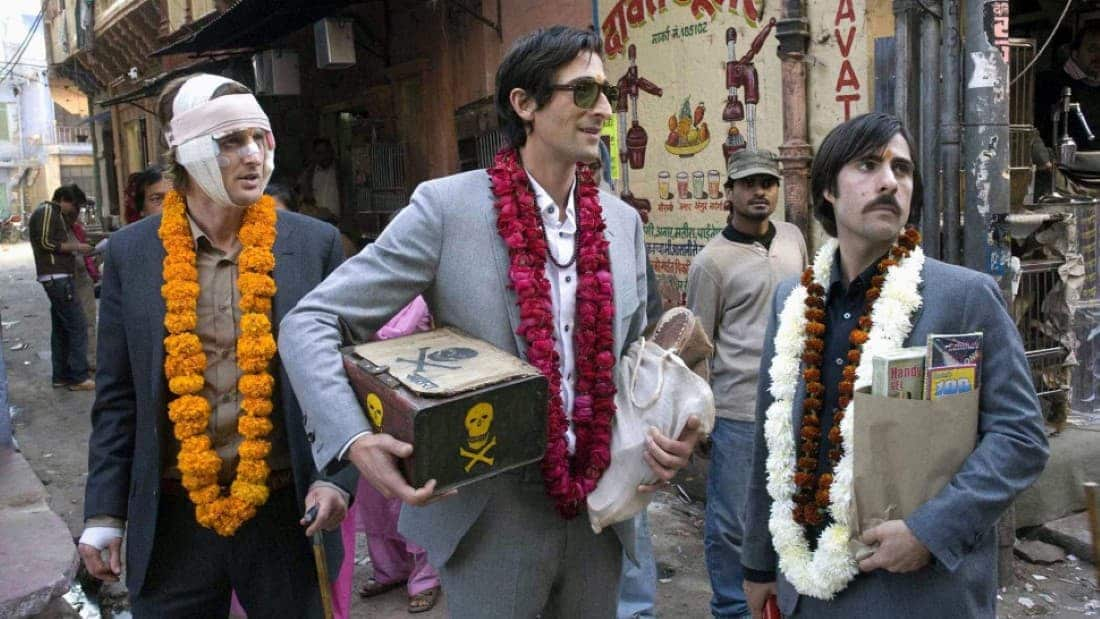 Another Wes Anderson classic, The Darjeeling Limited is a comedy-drama that has three leads; Owen Wilson, Adrien Brody, and Jason Schwartzman, who has also co-written it along with Roman Coppola.
The film is often considered to be one of Wilson's most highly-rated films of all time. The story is about three estranged brothers that agree to meet on a spiritual journey in India, a year after the funeral of their father, to revive the sibling bond that they once held so dear, and that now seems so lost.
The supporting cast had Barbet Schroeder, Waris Ahluwalia, Natalie Portman, Irrfan Khan, Amara Karan, Bill Murray, and Camilla Rutherford.
The film was received well by the critics and managed to gross $35 million for a $17.5 million budget.
It premiered at the 64th Venice International Film Festival and was also named among the Top Films for 2007 at the NYFCO Awards.
10. Wonder (2017)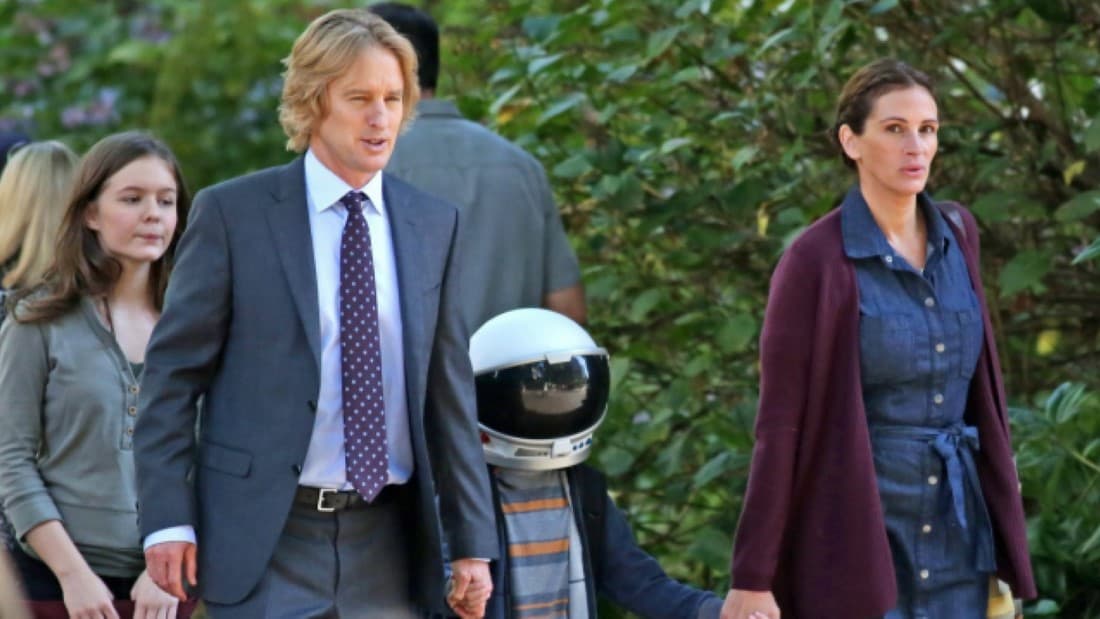 A coming-of-age film, Wonder is directed and co-written by Stephen Chbosky along with Steven Conrad and Jack Thorne. It is based on a novel of the same name by R. J. Palacio.
The film stars Owen Wilson, Julia Roberts, Jacob Tremblay, Izabela Vidovic, Noah Jupe, Daveed Diggs and Bryce Gheisar in titular roles.
The film traces the life of August 'Auggie' Pullman (Jacob Tremblay) with Teacher Collins Syndrome (a rare facial deformity) who tries to fit in with the world around him by entering a mainstream school.
Wilson essays the role of his father, Nate Pullman in the film. The film was loved by both critics and the general audience and grossed a whopping $306 million on a $20 million budget.
11. The Life Aquatic with Steve Zissou (2004)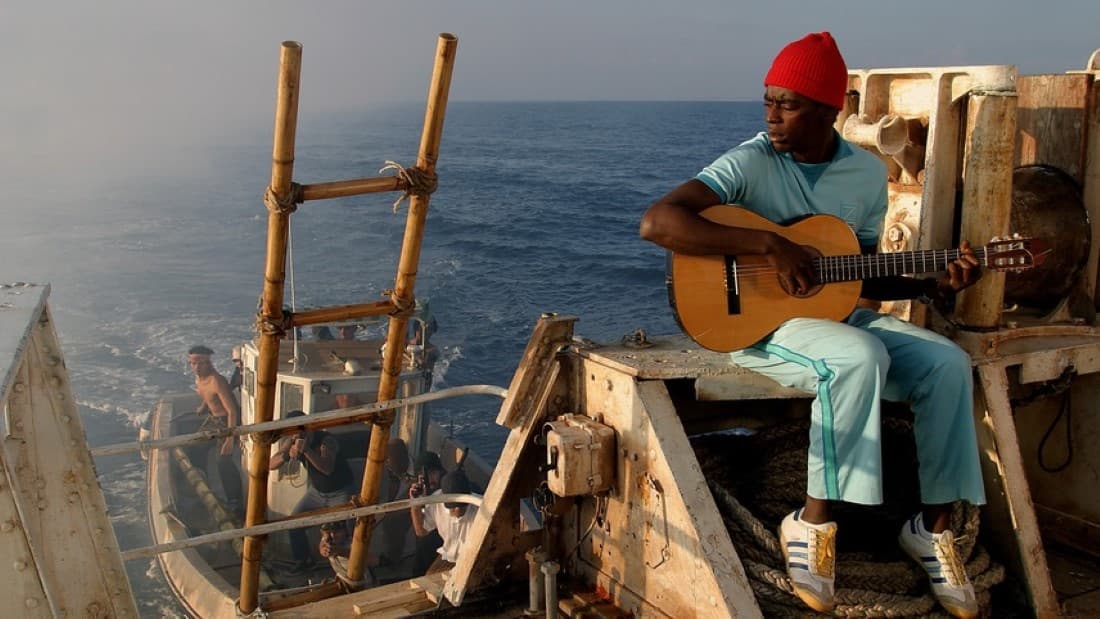 An adventure comedy, The Lime Aquatic with Steve Zissou is a film directed and co-written by Wes Anderson along with Noah Baumbach.
It is Anderson's fourth feature film and stars Bill Murray in the role of Steve Zissou; an oceanographer who is known to be eccentric, which is why he sets out to exert revenge on a jaguar shark that is responsible for eating up his partner Esteban.
The film is a parody but also a homage to the French diving pioneer, Jacques Cousteau, to whom it has also been dedicated.
It co-stars Owen Wilson, Cate Blanchett, Michael Gambon, Jeff Goldblum, Willem Dafoe, Bud Cort and Anjelica Huston in titular roles.
While it was a box office dud grossing $34.8 million to a budget of $50 million. The film did receive mixed reviews and, in the years post its release, garnered a cult following of its own, gaining a new legion of fans along the way.
12. The Grand Budapest Hotel (2014)
The Grand Budapest Hotel is a comedy-drama that's written by Wes Anderson. The film consists of a seventeen-actor ensemble cast which is led by Ralph Fiennes, who essays the role of Monsieur Gustave H. a famous concierge of a 20th-century mountainside resort, who gets framed for a murder he didn't commit.
Wilson essayed the role of M. Chuck, another concierge who is affiliated with the Society of the Crossed Keys.
Some of the other prominent faces in the film were; Tilda Swinton, Adrien Brody, Willem Dafoe, and Jeff Goldblum.
The film received widespread acclaim and earned a worldwide revenue of $172.9 million; turning out to be Anderson's highest-grossing feature film of all time. It also won four Academy Awards!
13. Zoolander (2001)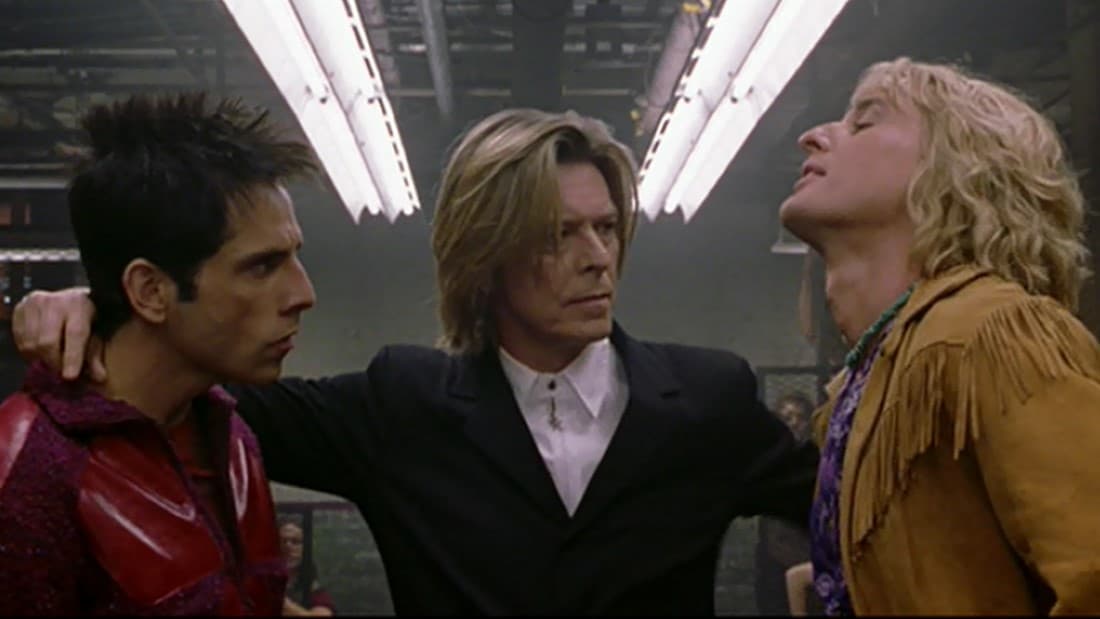 A through-and-through comedy, Zoolander is directed by Ben Stiller, who is also the lead in it. The film is a satire on the fashion industry.
It traces the life of Derek Zoolander (Stiller), a dim-witted supermodel who has multiple personalities and career issues. His agent and a top industry insider plan on brainwashing him to assassinate the Prime Minister of Malaysia.
Wilson essays the role of made model Hansel, who is Zoolander's competitor but who eventually joins hands with him to prevent the Prime Minister's assassination from being executed.
The film received mixed reviews from critics and had a decent box office run, grossing $60.8 million to a budget of $28 million.
14. Armageddon (1998)
A science fiction disaster film, Armageddon was the highest-grossing film of 1998. It is directed by Michael Bay and stars Bruce Willis, Billy Bob Thornton, Liv Tyler, Ben Affleck, Keith David, Steve Buscemi, Will Patton, and Peter Stormare along with Wilson in the titular roles.
The film is about a team of blue-collar deep-core drillers that have been sent by NASA to prevent a huge asteroid on its path to collision with the Earth.
The film was a commercial success and it grossed $553 million worldwide, on a $140 million budget. Wilson essayed the role of Oscar Choice, a geologist and one of the best in the team of Harry Stamper (Willis), the oil driller who is hired by NASA to help them with their cause.
15. The Internship (2013)
The Internship is a comedy film that's written and co-produced by Vince Vaughn, who has also acted in it.
The film is about a couple of laid-off salesmen; William 'Billy' McMahon (Vaughn) and Nicholas 'Nick' Campbell (Wilson), who are now out there competing with younger and better-skilled applicants for a prospective job at Google.
Some of the other cast members include Max Minghella, Rose Byrne, Josh Brener, Dylan O'Brien, Aasif Mandvi, Tiya Sircar, Tobit Raphael, Jessica Szohr, and Josh Gad.
This is the second film in which Vaughn and Wilson have co-starred as leads, after Wedding Crashers. The film garnered mixed reviews and garnered a good $93.5 million to a budget of $58 million.
16. Night at the Museum (2006)
If fantasy comedy is your thing, then Night at the Museum is a movie you should watch. The film is based on the 1993 children's book of the same name by Milan Trenc.
The film had a huge ensemble cast with Ben Stiller in the lead, along with Dick Van Dyke, Carla Gugino, Robin Williams, Owen Wilson, Bill Cobbs, and Mickey Rooney.
It is about a divorced father who takes up a job as a night watchman at America's Museum of Natural History (New York), where all the figurines and artifacts come to life at night.
Wilson essayed the role of Jedediah, a miniature cowboy figure. The film had a budget of $110 million and grossed $574.5 million, becoming the 5th most-grossing film of 2006, even though it received mixed reviews from critics.
17. Behind Enemy Lines (2001)
Behind Enemy Lines is a war film and is the directorial debut of John Moore and stars Gene Hackman and Owen Wilson in the leads.
The film traces the story of Lieutenant Chris Burnett, a naval flight officer, that's been shot down over Bosnia, and who uncovers genocide during the Bosnian War.
On the other hand, his commanding officer struggles to find an approval to launch a combat search and rescue mission to be able to save Burnett.
The plot has been loosely based on the Mrkonjić Grad incident that occurred during the war. The film received negative reviews from the critics, but was somewhat of a box office success, generating $92 million on a $40 million budget.
I'd suggest giving the film a watch if you're not one to go by what the critics say.
18. The French Dispatch (2021)
The French Dispatch of the Liberty, Kansas Evening Sun is an anthology comedy that's been written, directed, and produced by Wes Anderson.
It has an ensemble cast and three storylines; The Concrete Masterpiece, Revisions to a Manifesto, and The Private Dining Room of the Police Commissioner.
Wilson essays the role of Herbsaint Sazerac, a staff member of the French Dispatch and a travel writer. His character has been based on Joseph Mitchell, a writer with The New Yorker.
The film has received positive reviews and grossed $46 million to a budget of $25 million.
19. You, Me and Dupree (2006)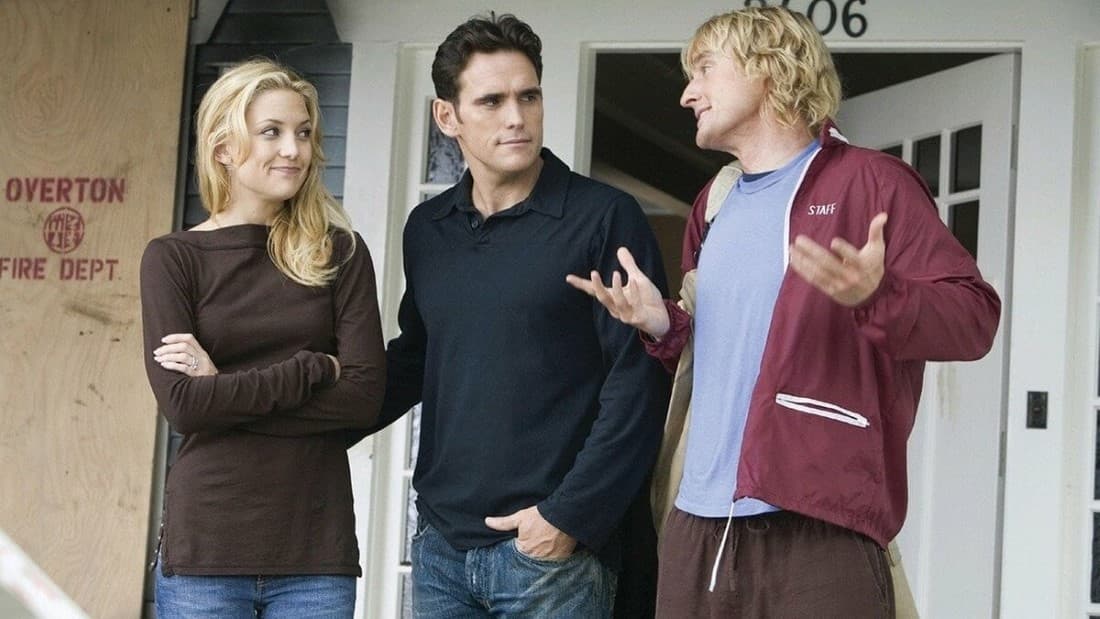 An out-and-out comedy, You, Me and Dupree is a film that's directed by Anthony and Joe Russo and it stars Kate Hudson, Amanda Detmer, Matt Dillon, Todd Stashwick, Michael Douglas, Seth Rogen along with Owen Wilson.
The film is about a newly married couple; Carl and Molly Peterson (Dillon and Hudson, respectively), and Carl's best friend Randolph 'Randy' Dupree (Wilson) who's lost his home and job and is welcomed to their home but now refuses to leave.
The film had a budget of $54 million, grossing $130.4 million, although it mostly received negative reviews from critics.
If you're in for a little slapstick humor and looking for a one-time watch, you could give this one a go.
20. The Big Bounce (2004)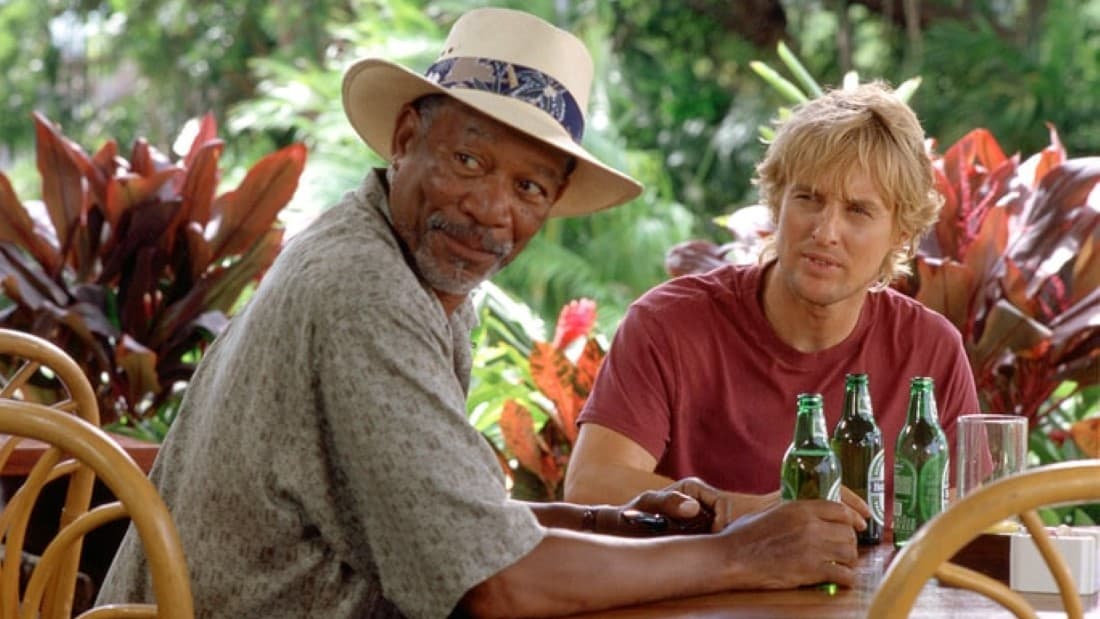 Our final film on this list is a comedy-heist. The Big Bounce stars Owen Wilson, Morgan Freeman, Charlie Sheen, and Sara Foster in titular roles.
It is based on a novel of the same name by Elmore Leonard. Wilson essays the role of Jack Ryan, a surfer and small-time con artist, who teams up with a Hawaiian real estate developer's mischievous mistress to try and make a potential heist of $200,000.
The movie flopped badly at the box office grossing a mere $6,808,550 against a production budget of $50 million.
Honestly, if you're a fan of the star cast, which is pretty good, then you could give it a shot, especially because box office numbers don't always do justice to some movies.
So, with that, we finish our list of the 20 best Owen Wilson films of all time. I hope you had a fun time reading it, just as much as I had in curating it.
In case you've not watched any of these, I suggest giving them a go, especially if you're a fan of the actor himself!