»
Top 50 Best Baseball Movies of All Time [2023]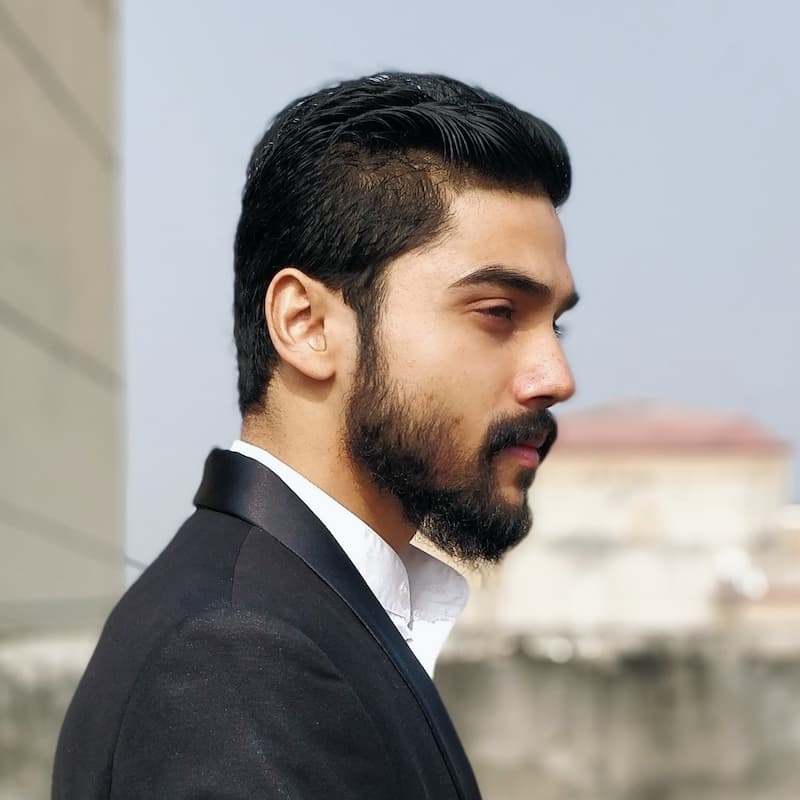 Shivam-Updated June 29, 2023
---
Baseball was encountering a ceaseless explosion in popularity just as motion pictures were steadily becoming an integral part of popular culture during the first half of the 20th century.
Needless to say, the sport soon started to become a sought-after setting in several mainstream features at the time.
There was something truly electrifying about catching the bat swing swiftly and the pitch slapping the gloves at startling velocity on celluloid.
The brief explosion of sound and speed sounded too good to the ears, and appeared enticing to the eyes.
Filmmakers quickly took note of the same and started providing the many fans of the favorite "American pastime" with inspirational tales of underdogs.
Just like the sport, the popularity of baseball-oriented projects skyrocketed in no time. Now, there was a need to diversify baseball for the big screen audience.
So, besides the motivational stories, viewers were also able to catch redemptive storylines, slapstick comedies, and family dramas that revolved around the sport on both the big and the small screens.
Sooner than later, baseball films seamlessly became a part of cinema. It is not in the least bit surprising then that they make us laugh, cry, and leave us dazed in disbelief even today.
While you may never find baseball fans agreeing on the proper order for the best movies on the sport out there, we still have managed to work on a thorough compilation for the sake of our loyal readers.
The following features are ranked according to their ratings on IMDb.
50. Twelve (2019)
In this Stephen Grimaldi-helmed sports drama, we see a kind-hearted young boy, Kyle Cooke, taking help from his father to realize his dream of playing in the little league world series.
While it is no doubt a family film at heart, Twelve must also be seen because it tries to convey how baseball can end up providing us with a ton of significant lessons in life.
This film is a heart-warming tale about hard work and dedication, and is a must-see for those who have ever doubted their true potential and questioned their self-worth.
49. A Mile in His Shoes (2011)
Director William Dear invites us to the world of Mickey Tussler; a man with autism who gets selected to pitch for a minor league game.
Even though the people around him are not too kind to him, he ends up having a deep-seated influence on them and becomes an integral part of not only the squad but also their lives.
The screenplay carries quite a few moments that are too sweet to be true, but they do make you feel good and are fun to catch on the screen.
Based on Frank Nappi's critically acclaimed novel The Legend of Mickey Tussler, this feature film is as formulaic as it can get, but it can be seen for the sequences that manage to strike a chord with the viewers.
48. Little Big League (1994)
This family sports drama movie tells the story of a 12-year-old boy, who finds himself becoming the owner and, subsequently, the manager of the Minnesota Twins baseball team.
Even though this Andrew Scheinman directorial venture is not among the most popular baseball features of all time, it makes sure to avoid coming across as either dumb or entirely predictable.
Little Big League does a fair job of portraying the ups and downs that a baseball team has to go through during the course of a season.
47. Angels in the Outfield (1994)
There are many who feel that the world is unkind to them and that they need the help of an angel to perhaps make life better for them.
Our protagonist, Roger, is no different. In this official remake of the 1951 film of the same name, we see Roger praying to God for a genuine family and a victory for his all-time favorite baseball team.
He is surprised to find out that a few angels have finally arrived to help him fulfill his prolonged wishes.
While this William Dear-helmed feature film fails to retain the appeal of the original, it does carry some striking moments for baseball fans to relish with their respective families.
46. Fever Pitch (2005)
Directed by the Farrelly brothers, this romantic comedy-drama film stars Drew Barrymore and Jimmy Fallon in the lead. It is the American remake of the 1997 British motion picture of the same title.
The story follows Ben; a guy who loves to spend most of his time watching the matches of the Boston Red Sox. However, this makes his girlfriend feel that she is being taken for granted time and again.
While the book and the original movie are based on soccer, the subject of this title revolves around baseball in order to appeal to the American people.
Fever Pitch may not be the best baseball feature out there, but it certainly carries enough charm and chemistry between its lead stars for the fans of the sport to be able to sit through it.
45. Hardball (2001)
This Brian Robbins-helmed feature film tells the story of an aimless gambling addict named Conor O'Neill, who agrees to coach a kids' baseball team in Chicago.
All he wants in exchange for his efforts is a huge sum of money to clear his debts.
Hardball is as formulaic and predictable as a baseball movie can possibly get, but it also contains some truly touching moments that work in parts.
This baseball-themed motion picture, which shows a coach struggling to deal with his own vices, has its fair share of romance and drama as well.
The Keanu Reeves and Diane Lane vehicle succeeds in trying to convey that "showing up" is perhaps the best way to face and overcome the problems in our lives.
44. The Jackie Robinson Story (1950)
This Alfred E. Green directorial venture traces the journey of Jackie Robinson; an aspiring sportsman who served in World War II as an athletic director.
After having returned from the war, he went on to become the first Black player in a major baseball league.
Perhaps the most exciting thing about this film is that it stars Robinson as himself. Needless to say, nobody can play the man better than the man himself.
The story follows his start playing in Major League Baseball despite widespread segregation at the time. Indeed, it goes on to show the prejudices the titular character faced during his career, and, in the process, ends up setting a high bar for baseball biopics.
43. Cobb (1994)
Written and directed for the screen by Ron Shelton, Cobb stars Tommy Lee Jones, Robert Wuhl, and Lolita Davidovich in crucial roles.
It tells the story of a sports reporter, Al Stump, who gets hired to write the 'official' biography of baseball player Ty Cobb.
However, much to his surprise, Stump discovers that the real-life story of the ultimate baseball legend is truly dark.
Based on Al Stump's book Cobb: The Life and Times of the Meanest Man in Baseball, this motion picture rides almost entirely on the shoulders of Tommy Lee Jones, who delivers a searing performance as the titular character.
While one can find some of Cobb's records being mentioned in the screenplay, the focus of the movie isn't entirely on baseball per se.
42. The Pride of St. Louis (1952)
Helmed for the screen by Harmon Jones, The Pride of St. Louis tells the spectacular real-life story of Jerome "Dizzy" Dean, who was a major-league baseball pitcher for the teams St. Louis Cardinals and Chicago Cubs in the 1930s and 1940s.
The motion picture was reasonably close to showcasing how things unfurled in both the personal and professional lives of Dean on the big screen.
While it may not be a great biographical sports drama, it certainly should be seen by the fans of baseball for Dan Dailey's terrific character projection of Jerome Dean.
41. For Love of the Game (1999)
Helmed by Sam Raimi, For Love of the Game is one of the most liked baseball movies in the United States of America. The film traces the journey of a legendary baseball player, who, at the age of 40, is about to hang his boots.
However, before he decides to go ahead with his decision, he gets one last chance to demonstrate what he is capable of.
So, not only does he go on to prove his naysayers wrong but he also hopes to win the heart of the woman he has loved for the past four years.
Those who have seen this motion picture would agree that threads of greatness are, indeed, present in its screenplay.
While the creative narrative frame of the game is something to watch out for, there are also elements of a father-son relationship that connects with the viewers.
Based on Michael Shaara's 1991 novel of the same title, For Love of the Game also takes the road less taken and puts its focus on a fading star rather than a rising one.
40. Take Me Out to the Ball Game (1949)
Headlined by Frank Sinatra, Esther Williams, and Gene Kelly, this Busby Berkeley directorial venture outlines the journey of the attractive K. C. Higgins, who becomes the new owner of The Wolves baseball team.
However, her life soon alters when a gambler puts a ton of money on her beloved team to lose an important match.
The motion picture features Kelly and Sinatra as a pair of big leaguers who dream of becoming bonafide performers.
While the star cast of Take Me Out to the Ball Game ended up delivering decent performances each, the critics felt that the project lacked substance in its entirety.
39. The Bingo Long Traveling All-Stars & Motor Kings (1976)
Helmed by John Badham, this sports drama film traces the cumbersome journey of charismatic star Negro League pitcher Bingo Long and his fellow enterprising players during the era of racial segregation.
Based on William Brashler's novel of the same name and starring Billy Dee Williams, James Earl Jones, and Richard Pryor in crucial roles, this considerably entertaining sports feature casts a light on an era of baseball that has perhaps been forgotten with the passage of time.
38. Bang the Drum Slowly (1973)
If you weren't aware of the fact that the legendary screen actor Robert De Niro has featured in a baseball-oriented motion picture as well, well, you certainly are now.
Bang the Drum Slowly traces the story of companionship between a worldly-wise star pitcher and a half-wit catcher. Their bond is put to test when it is revealed that the catcher is, unfortunately, battling a terminal illness.
Based on the baseball novel of the same name by Mark Harris, this sports drama film thrives on De Niro's noteworthy portrayal of Bruce Pearson.
37. The Perfect Game (2009)
Based on W. William Winokur's book of the same title, The Perfect Game tells the true story of a group of boys from Monterrey, Mexico, who end up becoming the first non-United States team to win the Little League World Series.
The movie was praised for its attempt to tell a story of a major upset. The genuine performances by the young actors help in making the scenes come off as thrilling, to say the least.
Although the storyline comes across as far-fetched, one has to remember that the events occurred in almost the same manner as they have been depicted in the film.
36. It Happens Every Spring (1949)
Directed by Lloyd Bacon, this unpretentious and enjoyable sports comedy mainstream feature introduces us to an ambitious scientist, who seems to be toiling on a variety of experimental substances.
However, he accidentally discovers an extraordinary formula that helps him invent a baseball that gets repelled by wood. Needless to mention, he gets a bit too overwhelmed with the discovery and goes on to test it on the baseball field.
As far-fetched as it may sound, I don't find it difficult to digest that he ends up becoming a star for the major league.
35. Trouble with the Curve (2012)
Trouble with the Curve is a sports drama film which has been helmed by Robert Lorenz. Toplined by actors such as Clint Eastwood, Amy Adams, and John Goodman, it tracks the journey of an aging baseball scout who insists on one last scouting job.
He is chaperoned by his estranged daughter in his 'mission', who feels like it's time they get a grip on their relationship.
The iconic Eastwood gives it all to his character in this motion picture. Surely, any opportunity to see him on-screen is a delight for admirers who have followed his work for the longest time.
34. The Rookie (2002)
This John Lee Hancock film does a commendable job at trying to exhibit the never-give-up attitude of athletes. The story introduces us to Jim, who becomes the coach of a high school baseball team; a change that promises to give them a rare chance to get better at their game.
While the unit manages to win matches under his leadership, they are soon put to the test when they are poised to face a big league team.
This remarkable motion picture should be seen for the simple reason that it tries to assure its viewers that some dreams can, indeed, come true.
33. Everybody Wants Some!! (2016)
Set in Texas in the 1980s, this feel-good teen feature film tells the story of college athlete Jake Bradford, who moves into the communal house of his baseball team.
However, he notices how the roommates begin to navigate the pros and cons of growing up without any adult supervision whatsoever.
Written and directed by Richard Linklater, this motion picture portrays a group of baseball players and their quest for freedom and self-discovery during their complex growing years.
Even though it uses baseball as a sub-plot, the movie is certain to resonate with almost every individual who would love to relive their college days.
32. Fear Strikes Out (1957)
This Robert Mulligan-helmed feature tells the true story of the life of Jimmy Piersall, who not only battles mental illness but also goes on to achieve fame in major league baseball.
The film, which stars Anthony Perkins as Piersall, incorporates documentary footage of the stadium scenes while showcasing the exciting game sequences.
However, we are obligated to mention that the drama that encircles father and son gets an edge over the theme of baseball in the screenplay.
That being said, Fear Strikes Out does an admirable job of showing Electroconvulsive therapy in a positive light.
31. Damn Yankees (1958)
Helmed by George Abbott and Stanley Donen, Damn Yankees tells the tale of an anguished Washington Senators fan, who ends up making a deal with the Devil to help his hopeless baseball team emerge triumphant in the league.
The film works pretty much like a photographed stage play and has been presented in the most amusing manner possible; especially given the time that it was released in.
Therefore, if you're willing to savor a musical comedy with a touch of sports, Damn Yankees is a motion picture you should definitely give a try.
30. Knuckleball! (2012)
This documentary is a treat for the diehard fans of baseball and those who dream of pursuing it as a profession.
Not only does it strive to showcase baseball's most unpredictable pitch but it also introduces us to a few men who have aimed to master the technique of the knuckleball in their respective illustrious careers.
Even though the feature revolves around the sport, it is, in many ways, a tale about accepting your losses but never giving up.
This one is a must-watch for baseball fans who wish to get better acquainted with the true underdogs of the game.
29. Four Days In October (2010)
Produced by ESPN and MLB Productions, Four Days In October served as an episode in the first season of ESPN's 30 for 30 series.
It gives us an insight into one of the greatest comebacks in the history of sports as it covers the 2004 ALCS that saw the Boston Red Sox become the first team in history to erase a 3-0 deficit against their rivals, the Yankees.
We firmly believe that Four Days In October is one of the best documentary films to have ever been made by ESPN for any sport.
While the feature opens by familiarizing the viewers with the historical background of the Yankees-Red Sox rivalry, it soon goes on to focus on the 2004 championship.
28. Million Dollar Arm (2014)
This Craig Gillespie directorial venture is probably my favorite baseball-themed motion picture of all time. The film tells the true story of a reality contest run by a prominent baseball executive, who is desperate to find fresh baseball talent for a company that he has recently established.
Starring Jon Hamm, Aasif Mandvi, Bill Paxton, Suraj Sharma, Lake Bell, and Alan Arkin in pivotal roles, Million Dollar Arm is an unforgettable tale of family, faith, and friendship.
It uses baseball as its primary theme to deliver a drama that is as moving as it is uplifting. If you're a fan of the sport, you really can't afford to miss out on this one.
27. Bull Durham (1988)
Loosely based on the minor-league baseball experiences of writer/director Ron Shelton, this romantic comedy sports film stars Kevin Costner, Susan Sarandon, Tim Robbins, Trey Wilson, and Robert Wuhl in key roles.
It traces the journey of Crash Davis; a veteran catcher in baseball who is hired to train a dim-witted novice who goes by the name of Ebby Calvin 'Nuke' LaLoosh.
However, both of them soon end up getting involved with Annie; a young woman who shares their affinity for baseball.
One of the first major feature films to delve into baseball's sexual undercurrents, Bull Durham finds its lead star Costner at his charismatic best.
While the film pundits named it the second most acclaimed film of 1988, Sports Illustrated even went on to call this Ron Shelton directorial venture the "Greatest Sports Movie" of all time.
26. Angels in the Outfield (1951)
Helmed by Clarence Brown and starring Paul Douglas and Janet Leigh in the main lead, Angels in the Outfield tells the amusing tale of the mean manager of the Pittsburgh Pirates, who receives the help of an angel not only to ascertain that his team wins games but also to become a better individual himself.
The inclusion of real-life footage of the matches of the Pittsburgh Pirates help in making this motion picture come across as a bit more authentic than most sports films that were bankrolled by Hollywood at the time.
Even without the aid of spectacular special effects, Angels in the Outfield does a fine job at conveying its fantastical story. The biggest asset of this movie is its innocent charm which seems to have aged well with time.
25. The Stratton Story (1949)
Hollywood icon James Stewart headlines this sports drama film, in which he portrays Monty Stratton; a baseball star who fought to continue his professional career even after having lost a leg.
The motion picture depicts how Monty decides to learn to walk on his false leg. Thanks of his grit and indomitable spirit, he is seen tossing a baseball within months again.
Stratton himself confessed that Stewart did a great job of playing him on celluloid. The film, which was a financial success, also won the Academy Award for Best Motion Picture Story.
24. Past the Bleachers (1995)
This Michael Switzer-helmed motion picture showcases how an enigmatic mute boy, Lucky Diamond, enables a Little League coach and his wife to come to terms with the loss of their beloved son.
Past the Bleachers is especially for those who share an affinity for Little League Baseball and films based on it.
Richard Dean Anderson delivers a convincing performance in this feature film which talks a lot about the process of healing.
Credit has to be given to the makers for giving enough space to the viewers to care about the characters and get drawn to the story.
So, if you're looking forward to seeing a charming tale of humor, love, and healing, which also has its fair share of baseball, then this might just be the one for you.
23. Under the Grapefruit Tree: The CC Sabathia Story (2020)
This HBO sports documentary aims to cast a light on the life and career of one of baseball's most successful and competitive pitchers, CC Sabathia.
The viewers get to see how Sabathia faces the many hardships that life throws at him to reach the pinnacle of baseball.
For a change, a decent amount of screen time has been allotted to show the many lows that the man withstood throughout his life.
Needless to say, fans of the sport will have nothing but respect for Sabathia and his family for allowing the former's life story to be shared in such a transparent manner.
22. No No: A Dockumentary (2014)
This revealing documentary tracks the life of pitcher Dock Ellis, who is well-known for once pitching a no-hitter while high on LSD.
Helmed by Jeffrey Radice, this feature premiered in the competition category of the United States Documentary Competition program at the Sundance Film Festival in 2014.
Aside from being a documentary that emphasizes the life of one man, No No: A Documentary also endeavors to bring the changes of the late 1960s and 1970s to light.
21. Ballplayer: Pelotero (2011)
This documentary aims to bring to its viewers the journey of two baseball prospects in the Dominican Republic, who face challenges as they try their absolute best to make it to the Major Leagues.
Whether you are a fan of baseball or not, this feature takes the effort to showcase the "workings" of Major League Baseball as it is.
It is, therefore, a well-crafted documentary that shouldn't be missed; especially not by those who have nothing but admiration for baseball in their heart.
The documentary tries to document baseball at its most basic and is, therefore, among the finest projects to be developed on the sport.
20. Major League (1989)
Helmed for the screen and written by David S. Ward, Major League stars Tom Berenger, Charlie Sheen, Wesley Snipes, James Gammon, Bob Uecker, Rene Russo, Margaret Whitton, Dennis Haysbert, and Corbin Bernsen in crucial roles.
The story of this motion picture tracks the journey of a baseball team and its owner. After having become the new owner of the squad, Rachel Phelps deliberately makes them lose in order to move them to Miami.
However, her evil intentions are soon uncovered by the players who leave no stone unturned to win every game with the sole aim to spite her.
Even though it tells a clichéd tale of an underrated team that goes on to defy all odds to win matches, Major League's sports action sequences and humor gets the job done for the viewers.
19. Eight Men Out (1988)
Based on Eliot Asinof's book Eight Men Out: The Black Sox and the 1919 World Series, this feature film has been helmed and written for the screen by John Sayles.
The story follows the team of Chicago White Sox that ends up losing a critical match deliberately in the coveted World Series.
Furthermore, the viewers get to see how mob boss Arnold Rothstein ends up taking undue advantage of the dispute that arises from the incident.
While Eight Men Out may not be gaspingly dramatic, flashy, or hilarious, it certainly carries a very important message; that no matter what happens, the respect and integrity of the sport must be upheld.
Major parts of this motion picture, which banks on its performances and direction to make an impact, was filmed at the old Bush Stadium in Indianapolis, Indiana.
18. Sugar (2008)
Written and directed by Anna Boden and Ryan Fleck, this sports drama film follows the journey of a star Dominican pitcher, Miguel Santos, who works his way up the big leagues with the aim to pull himself and his beloved family out of poverty.
This wonderful motion picture is a part sports flick and part immigrant tale at the heart of which lies a poignant drama that deserves more takers among the mainstream audience.
Sugar was a Spotlight film at the 2008 Hamptons International Film Festival. The fact that lead star Algenis Perez Soto delivers a resounding performance without having any prior experience in acting provides the film with a definitive edge.
17. Up for Grabs (2004)
Directed and produced by Michael Wranovics, Up for Grabs is a fun documentary that strives to tell the story of two men who end up battling over custody of a baseball.
The plot may sound exaggerated but one has to take into account the fact that it's based on a rather absurd real-life incident.
The project not only received the Audience Award for Best Documentary at the 2004 Los Angeles Film Festival but it also grabbed the Best Documentary trophy at the Gen Art Film Festival in New York, and the Phoenix Film Festival, respectively.
Up for Grabs is a close-to-perfect portrayal of the greed, idiocy, and arrogance that the mortals are populated with deep within their souls.
16. A League of Their Own (1992)
This Penny Marshall directorial venture aims to tell the fictionalized story of the real-life All-American Girls Professional Baseball League (AAGPBL).
The story depicts both Dottie and Kit getting drafted into a professional baseball league along with several other talented women.
However, things spiral out of control when an alcoholic former star named Jimmy is entrusted with the task of managing them.
First things first, the makers have to be given credit for basing this movie on the All-American Girls Professional Baseball League and making the masses aware of its existence.
A League of Their Own was selected for preservation in the United States National Film Registry by the Library of Congress. It thrives on its solid performances and undeniable charm.
15. The Bad News Bears (1976)
Helmed for the screen by Michael Ritchie, this motion picture tells the story of Morris Buttermaker who reluctantly agrees to coach a minor-league baseball team at the behest of a lawyer named Bob Whitewood.
However, aside from winning the battles on the field, he also has to battle his way into bringing the squad in shape.
The Bad News Bears thrives not only on its honest and unforced humor but also on the consistent and, yet, understated performance of Walter Matthau.
It is not surprising then that he was nominated for a BAFTA award for Best Performance by an Actor in a Comedy.
Having said that, actor Tatum O'Neal holds his own in this delightful adult-child comedy and delivers an effective performance himself.
14. Fastball (2015)
The star of several baseball films, Kevin Costner narrates this sports documentary which features a number of baseball legends and scientists.
Together, they try their best to deduce who may have thrown the fastest pitch in baseball history. Courtesy of the analysis of the scientists and baseball players, ardent fans of the sport get to see how difficult it is to actually hit a fastball.
However, so far as the search to determine the fastest pitch ever is concerned, it is perhaps a mystery that may never be solved.
13. Soul of the Game (1996)
Director Kevin Rodney Sullivan's Soul of the Game is a project about Negro league baseball. It showcases how the legendary baseball players Satchel Paige and Josh Gibson compete in order to make it to the Major Leagues.
However, the two talented performers get the shock of their lives when an outspoken up-and-coming player, Jackie Robinson, starts surging ahead.
Props to the makers for ensuring that the clothes, cars, ballparks, and hotel lobbies used in the feature perfectly capture the essence and style of the age in which the story is set.
Among the most unsung great baseball movies of the mid-90s, Soul of the Game banks on its solid performances to arrest the attention of genuine baseball fans out there.
12. The Natural (1984)
If you believe that the best baseball players are endowed with mythical powers and magical abilities, this Barry Levinson directorial venture is for you.
The story follows a middle-aged baseball player, Roy Hobbs, who helps a struggling baseball team soar to the top of the league during the 1930s.
Not only does he come with an enigmatic past that nobody seems to know about but he also has a bat made out of a tree struck by lightning in his possession.
Considered to be one of Robert Redford's finest features, The Natural is based on Bernard Malamud's novel of the same name. The motion picture, which was nominated for four Academy Awards, is a fitting tribute to America's favorite pastime.
11. 42 (2013)
This Brian Helgeland-helmed feature film is set in 1947. It follows the thought-provoking journey of Jackie Robinson, who, after having been signed by the Brooklyn Dodgers, becomes the first African-American to play in Major League Baseball in the modern era.
However, aside from the opposition on the field, he is also forced to face considerable racism around him. Written and directed by Brian Helgeland, the motion picture stars Chadwick Boseman as Jackie Robinson.
The actor does justice to his character sketch in this respectfully executed biopic of a major American sports figure. Those who have been close to Robinson in the real world consider 42 to be an authentic and powerful portrayal of his professional life.
10. Field of Dreams (1989)
One of the most popular baseball movies of all time, Field of Dreams stars a cast headlined by actors such as Kevin Costner, Amy Madigan, James Earl Jones, Ray Liotta, and Burt Lancaster.
The story follows a baseball fan and farmer in Iowa, Ray Kinsella, who hears voices along with a vision of a baseball diamond.
The voices urge him to build a baseball field in his backyard. Written and directed by Phil Alden, this sports drama fantasy feature has been based on W. P. Kinsella's novel Shoeless Joe.
The culturally and historically significant motion picture was nominated for three Academy Awards. Not only does it talk about baseball but it also has its share of family drama and fantastical elements injected into its storytelling.
9. The Life and Times of Hank Greenberg (1998)
Written, produced, and directed by Aviva Kempner, this rather underrated baseball documentary aims to tell the amazing story of Hank Greenberg, who was the first major Jewish baseball star in the Major Leagues.
This spirited and well-researched documentary, which is also equally affectionate, paints a humourous picture of a true pioneer of the sport who was a hero to thousands back in the day.
Greenberg was one of the many baseball stars who had to give up on his game briefly to serve in the military. Needless to say, this project makes it a point to duly mention that.
8. The Pride of the Yankees (1942)
Starring Gary Cooper, Teresa Wright, Babe Ruth, and Walter Brennan in pivotal roles, The Pride of the Yankees outlines the professional and personal journey of famed baseball player Lou Gehrig.
Directed by Sam Wood, the film aims to pay homage to Lou Gehrig, one of the most admired sports personalities of his time.
Even though it's a baseball flick, the motion picture emphasizes the rapport that he shared with his friends, fellow players, and journalists as well.
Not to be left behind is his textbook romance with the woman he loved; an element that gives the movie an edge.
The Pride of the Yankees received 11 Oscar nominations and also featured several Yankee players in cameo roles.
7. Moneyball (2011)
Credit has to be given to the makers of Moneyball for making it a crowd-pleasing blend of nostalgia and realism.
The story traces the journey of a baseball general manager and an economics graduate, who challenge the norms as they strive to develop a competitive sports squad using computer-based techniques.
Helmed by Bennett Miller and starring Brad Pitt in the lead, the film uses the common tropes of every single sports movie out there and revamps the story into one that brings to light the statistical revolution in modern baseball.
Moneyball, which premiered at the Toronto International Film Festival in 2011, was nominated for six Academy Awards. The motion picture also sees Jonah Hill delivering a sharp supporting performance.
6. Long Gone (1987)
This television flick tells the story of the minor-league baseball team Tampico Stogies and its star player and manager, Stud' Cantrell.
We see how they are not only forced to fight the other teams for the league championship but also the unfortunate corruption and racism of the American south.
Based on Paul Hemphill's book of the same name, Long Gone has, indeed, gone on to become a cult sports title ever since it first hit the television screens in the late 1980s.
In fact, a lot many film pundits even went on to call it the "best baseball movie that you never saw."
5. 61* (2001)
Directed by Billy Crystal, this made-for-television sports drama feature film tracks how the legendary baseball player Babe Ruth's home run record of 60 comes under the threat of being topped in 1961.
The possibility arises when Roger Maris and Mickey Mantle eye to make history by setting a new all-time record.
61*, aside from aiming to explore the weight of fame and the daunting modern athletic expectations, also casts a light on the obsession of the players and fans with statistics.
Quite a few movie critics included this motion picture in their respective lists of favorite baseball-oriented titles.
4. The Sandlot (1993)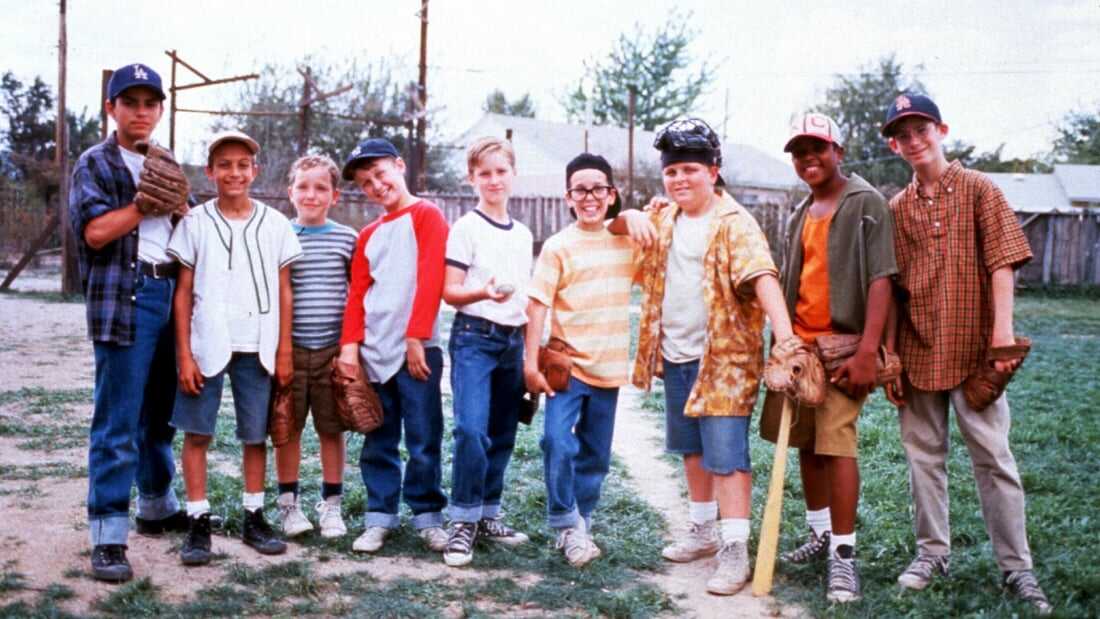 Filmmaker David Mickey Evans brings to you a baseball tale that turns out to be an unforgettable celebration of childhood on celluloid.
The story follows an awkward young lad Scotty, who moves into a new neighborhood and finds it difficult to make friends in the vicinity.
However, he decides to join the local baseball team after he is invited by one of its best players.
Soon, what was supposed to be a period of learning the tricks of the game transforms into a series of life-altering adventures for Scotty.
Every era has a right to its own nostalgia and this sports drama film does its best to help evoke this sentiment rather vividly.
Needless to say, it's a motion picture that functions well for people of all age groups and will, thus, stand the test of time.
3. Steve Bartman: Catching Hell (2011)
One of the most exciting baseball projects to make it to our list, Steve Bartman: Catching Hell shows how the ardent fans of the Chicago Cubs blame the team's misfortune on fellow fan Steve Bartman, who, unfortunately, ended up interfering with a foul ball and, as a consequence, prevented Moises Alou from making a catch.
Written and directed diligently by Alex Gibney, this rather underappreciated baseball-oriented documentary is for anyone who loves sports. The makers do their best to analyze and break down a play that ended up changing the life of a die-hard baseball fan.
After having seen this feature, there is a possibility that you, as a viewer, might feel that you owe Steve Bartman an apology.
That said, we must make it a point to mention that if you're a hardcore Cubs fan, you might not appreciate this title as much.
2. Facing Nolan (2022)
Directed by Bradley Jackson, Facing Nolan is a documentary that pays a fitting tribute to a Texas legend, who goes by the name of Nolan Ryan.
We get to see the career of the Major League Baseball pitcher through the lens of not only his teammates but also the hitters who faced him during his prime.
It is a given that not many have been able to create mythology like Ryan in the world of Major League Baseball.
Needless to mention, this definitive documentary thrives on the inputs provided by the many Hall of Fame players who were kind enough to participate in it.
It goes on to tell a lot about what made Nolan who he was.
1. The Battered Bastards of Baseball (2014)
This documentary is about the defunct minor league baseball team of the Portland Mavericks. It depicts how, in 1973, baseball lover and actor Bing Russell starts an independent, single-A team comprising players that no one else needed in their squad.
Having said that, The Battered Bastards of Baseball is not just about baseball. While it sure does carry the theme of the sport, it also goes beyond the obvious to deliver a thoroughly engaging and entertaining documentary to its core audience.
It is, indeed, a celebration of the spirit of baseball and the love that it receives from Americans. Watch out for the heroics of the very colorful team of the Portland Mavericks.