»
Top 32 Most Popular Kate Hudson Movies Of All Time
Bijesh-Updated Jan 19, 2023
---
Actress, businesswoman, and daughter to yesteryear Hollywood super-star Goldie Hawn, Kate Hudson has the talent to own every scene she's in.
Her work has given fans and the industry some of the most endearing, funny, and romantic characters – most fans grew up watching her movies, in fact.
Not only has Kate Hudson won major recognition for her acting, including a Golden Globe Award, Critics' Choice Movie Award, and Satellite Award, but she has also been nominated for prestigious accolades like the Academy Award, BAFTA Award, and Screen Actors Guild Award.
In this list, we're going to explore all the Kate Hudson movies that made us fall in love with her over the years.
32. Desert Blue (1998)
This was a touching story of a father and daughter who found pleasure in simple things. The world's largest ice cream cone became the first of many discoveries that Kate Hudson's character Skye Davidson experienced with her dad in and around an old gold-rush town.
Other artists in this notable movie included Peter Sarsgaard, John Heard, Christina Ricci, Brendan Sexton III, Michael Ironside, and Casey Affleck.
31. How to Lose a Guy in 10 Days (2003)
As rom-coms go, this one was certainly one of the most memorable from the early 2000s. In a bid to land a major diamond merchant, Ben (played by the amazing Matthew McConaughey) took on a bet that he could make a woman of his choosing fall for him in less than ten days.
He ended up meeting Kate's Andie Anderson, who was busy writing a book titled 'How To Lose A Guy In 10 Days'.
She saw in Ben a chance to work out her theories, and pen a true and tested bestseller. Other amazing talents in this movie were Adam Goldberg, Bebe Neuwirth, Annie Parisse, and Kathryn Hahn.
30. 200 Cigarettes (1999)
A little drama and a lot of rom-com elements made this title a worthy addition to Hudson's filmography. Various people gathered to celebrate New Year's Day 1982.
They each harbored their own desires and aims at how to make the most of the milestone. A potpourri of characters and memorable story arcs left a positive impression on viewers, including Hudson's Cindy.
Other wonderful artists who were part of this production included Janeane Garofalo, Dave Chappelle, Elvis Costello, Jenni Blong, Guillermo Diaz, Casey Affleck, and Ben Affleck.
29. About Adam (2000)
Love, engagement, romance, affairs, the whole shebang, this movie contained it all. Entertainment and emotion in good measure played out, particularly in the form of a risky love triangle held together by a strange sort of logic.
Kate Hudson's Lucy Owens was remarkable. Other talented artists in this movie included Stuart Townsend, Frances O'Connor, and Tommy Tiernan.
28. Almost Famous (2000)
Capturing relatable experiences and wrapping them in entertaining story arcs made this movie a fan favorite set in the 1970s.
It featured the famous Rolling Stones band as key characters (played by skilled artists). Hudson's Penny Lane made the movie fun to watch.
Other notable artists who played important roles included Billy Crudup, Jason Lee, Patrick Fugit, Zooey Deschanel, Fairuza Balk, Anna Paquin, Noah Taylor, Jimmy Fallon, the late Philip Seymour Hoffman, and Frances McDormand.
27. Raising Helen (2004)
A captivating rom-com that contained all the right fan elements, this movie further highlighted Kate Hudson as a prominent "people's favorite" actress.
Fashion, luxury living, and carefree lifestyles beautifully complemented tragedy, responsibility, and motherhood in this memorable movie. Kate's Helen Harris was a captivating character.
Playing essential roles in this production were John Corbett, Abigail Breslin, Hayden Panettiere, Spencer Breslin, Joan Cusack, Felicity Huffman, Sakina Jaffrey, and Helen Mirren.
26. Fool's Gold (2008)
Reuniting with the splendid Matthew McConaughey, Kate Hudson gave her fans yet another great character to enjoy. This action-adventure-comedy hit the right notes despite being a tad clichéd.
Kate shone as Tess, playing opposite McConaughey's Finn. Other amazing artists who featured in this title were Ewen Bremner, Kevin Hart, Ray Winstone, Alexis Dziena, and Donald Sutherland.
Deep-sea scavenging, ruthless multimillionaires, and the hunt for Spanish treasures kept the thrills and amusement flowing strongly in this action-packed Kate Hudson movie.
25. Gossip (2000)
Mystery thrillers may not be one of the first things people think about when they think about Kate Hudson movies.
This title was therefore an intriguing addition to the actress's career. It featured a piece of gossip that took deadly turns within the premises of a college, and how it threatened the future of three students.
Kate's Naomi Preston was a character to watch. Other gifted artists who were part of this movie were James Marsden, Lena Headey, Norman Reedus, Sharon Lawrence, and Joshua Jackson.
24. Alex & Emma (2003)
One of Hudson's most memorable rom-coms, despite it being overly clichéd, this movie held a handful of high points where Kate's acting was concerned.
Her character Emma Dinsmore was notable as a writer who had to complete a novel in less than a month if only to get the money she needed to pay off relentless loan sharks.
Major stars who were part of this fun production included Luke Wilson, David Paymer, Sophie Marceau, Derek Barbosa, Rob Reiner, Gigi Bermingham, and Lobo Sebastian.
23. Something Borrowed (2011)
The title signified to fans and sundry that this rom-com featured a wedding. Kate's Darcy found herself experiencing all sorts of crazy-cool moments in this movie in which friendships were challenged and secrets came to light.
Besides, it is never a good thing for a girl to fall for her bestie's fiancé. Talented artists like Ginnifer Goodwin, John Krasinski, Geoff Pierson, Ashley Williams, Steve Howey, and Colin Egglesfield made this a good 'watch it once' movie.
22. Mother's Day (2016)
Starring prominent actresses like Julia Roberts and Jennifer Aniston did not stop Kate's Jesse from holding her own in this fun-funny romantic comedy.
As the title suggests, Mother's Day came up and three generations gathered to enjoy the day. Until everything went to heck.
Other amazing artists who graced this production included Jason Sudeikis, Timothy Olyphant, Shay Mitchell, Brandon Spink, and Caleb Brown.
21. Dr. T & The Women (2000)
An in-demand gynecologist experienced personal setbacks that didn't keep him from dragging his soon-to-be-wed daughter Dee Deem, played by Kate Hudson, into his downward spiral.
Hudson played a challenging role in this otherwise forgettable movie. She was notable as a closeted lesbian who for various reasons had to tie the knot with a man.
Memorable roles in this movie were played by amazing artists like Richard Gere, Helen Hunt, Farrah Fawcett, Laura Dern, Tara Reid, Shelley Long, and Liv Tyler.
20. The Four Feathers (2002)
Hudson delved into a historical role for this one. She shone as Ethne Eustace in this movie, which also starred the late-great Heath Ledger.
British Army woes in Sudan were captured in a grim light, not to forget themes like cowardice, honor, and love.
Notable co-stars in this production included Djimon Hounsou, James Cosmo, Daniel Caltagirone, and Wes Bentley.
19. Nine (2009)
Personal and professional lives clashed, particularly for the director-character at the heart of this story. His movie-making dreams were countered by all sorts of negative experiences.
This story portrayed the difficulties of finding inspiration while courting career chaos and unhappy personal relationships. Kate Hudson's Stephanie was one of her more interesting roles.
Other outstanding artists in this production included Sophia Loren (the one and only), Fergie, Ricky Tognazzi, Nicole Kidman, Judi Dench, Penélope Cruz, Marion Cotillard, and Daniel Day-Lewis.
18. Rock the Kasbah (2015)
A fun-funny collaboration with the amazing Bill Murray, Kate's Merci made for a cool-casual character worth watching. A once-great rock manager decided to take his final client on a USO tour of Afghanistan only to meet with great losses upon arrival.
Before long, he found an Afghani girl who helped him find his feet. He observed great singing talent in the girl, and thus found inspiration to spark off the next phase of his career.
This was not an altogether memorable movie, but it had its moments regardless. Featuring important roles were Leem Lubany, Zooey Deschanel, Scott Caan, Danny McBride, Fahim Fazli, Taylor Kinney, Arian Moayed, and Bruce Willis.
17. Ricochet River (2001)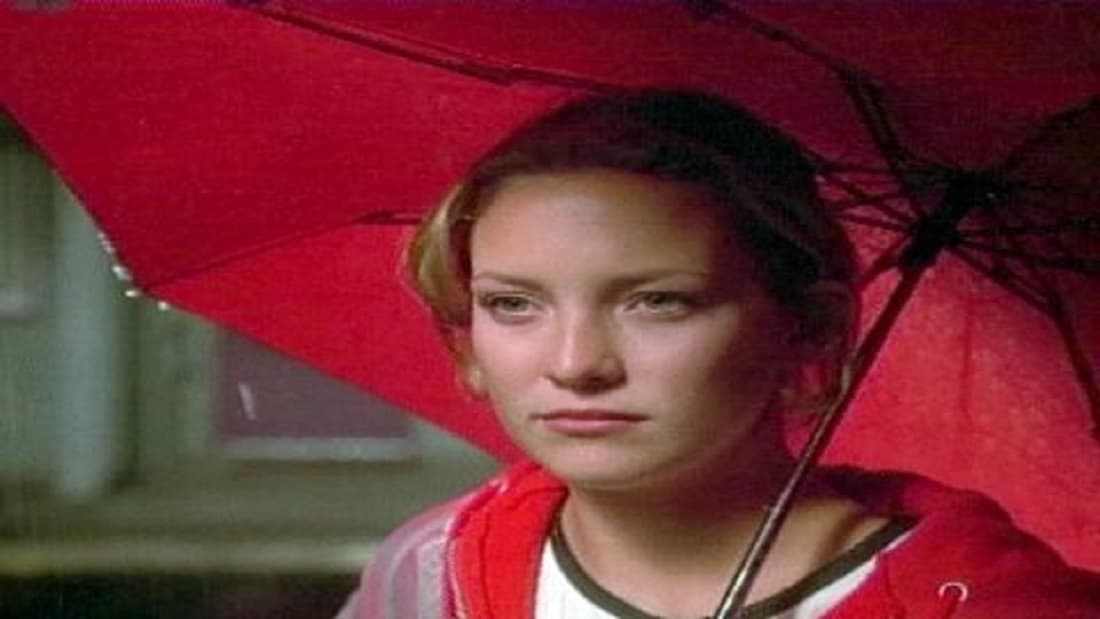 High-school sweethearts, a conservative logging town, and a rebellious but sensitive Native American teenager all added up to an interesting story that, granted, did not sit well with a lot of viewers but was interesting nonetheless.
Kate's Lorna made the movie memorable. Sharing the screen with her were artists like John Cullum, Douglas Spain, Jason James Richter, and Al Strobel.
16. The Divorce (2003)
A rom-com that will make you laugh but also relate, this otherwise clichéd story saw Kate slipping into the role of Isabel Walker.
French and American social differences were given funny and interesting twists. Sometimes, an American visiting Paris can be rather hilarious, as this movie evidenced.
Other popular artists in this production included Naomi Watts, Stockard Channing, Melvil Poupaud, Catherine Samie, and Glenn Close.
15. Bride Wars (2009)
From best friends to unrelenting rivals, Kate Hudson's Liv and Anne Hathaway's Emma went head to head after they each discovered that their weddings were scheduled on the same day.
A secretarial error ended up forcing both girls into quite the matrimonial corner. This fun-funny rom-com also starred notable artists like Candice Bergen, Bryan Greenberg, Chris Pratt, Steve Howey, and Kristen Johnston.
14. The Reluctant Fundamentalist (2012)
A thriller with plenty of powerful performances and captivating sequences, this movie saw Kate Hudson playing Erica to notable effect.
The story featured a Pakistani man intent on realizing the American Dream, only to end up experiencing a hostage crisis and an undying need to return to the land he called home.
Stars like Kiefer Sutherland, Liev Schreiber, Riz Ahmed, Shabana Azmi, Imaaduddin Shah, Om Puri, and Madhavan made the movie intriguing.
13. The Skeleton Key (2005)
Part mystery and part horror, this movie marked Kate Hudson's rare forays into the horror genre. Kate's Caroline Ellis was a hospice nurse who found work in a creepy New Orleans plantation home whose dark past gradually unraveled as the story progressed.
Other noteworthy names who were part of this production included Peter Sarsgaard, Joy Bryant, Gena Rowlands, John Hurt, and Jeryl Prescott.
Hoodoo, suspicious characters and attics filled with secrets were some of the familiar but fascinating tropes that Kate Hudson fans found in this movie.
12. The Killer Inside Me (2010)
A psychotic murderer and the woes of a Texas deputy sheriff featured strongly in this movie in which Kate's Amy Stanton was captivating.
This was a rather dark tale, rife with elements like sadism and masochism. Revenge plots and murders also took place in this under-rated Kate Hudson movie that also featured talented artists like Casey Affleck, Jessica Alba, Ned Beatty, Bill Pullman, Liam Aiken, and Jay R. Ferguson.
11. You, Me and Dupree (2006)
This romantic story featured newlyweds and their third-wheel best friend who came to stay with them soon after their marriage.
Their bestie soon became quite the comedic nuisance. Aside from Kate's Molly, other amazing artists who were part of this clichéd but fun production were Owen Wilson, Matt Dillon, Michael Douglas, Seth Rogen, Bill Hader, and Amanda Detmer.
10. A Little Bit of Heaven (2011)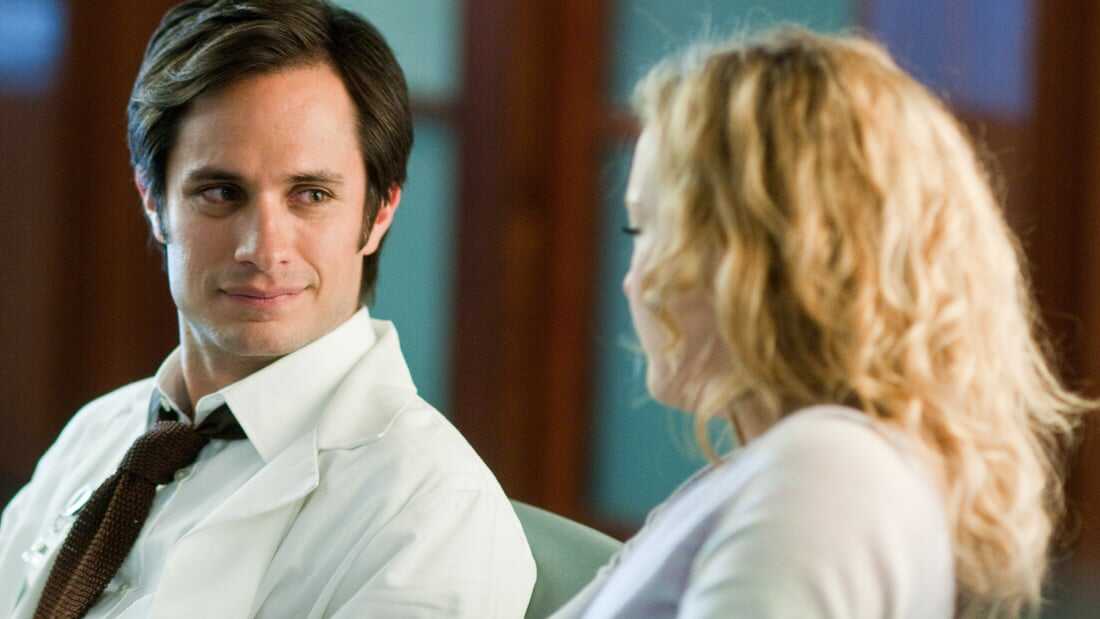 A little fantasy and plenty of comedy played out in this engaging Kate Hudson movie. Hudson's Marley Corbett gave a memorable performance as a flippant young woman who turned to humor to keep situations from escalating out of control.
Soon, her visit to a doctor proved to be a turning point in her life. This movie also featured interesting performances from artists like Gael García Bernal, Kathy Bates, Peter Dinklage, Lucy Punch, Whoopi Goldberg, Treat Williams, and Romany Malco.
9. My Best Friend's Girl (2008)
Decisive tests of romance unraveled in this Kate Hudson movie. To get his office crush to fall for him, Dustin tasked his roomie Tank with taking Kate's Alexis out on a date if only to convince her that Dustin was the one.
As expected, things took a turn for the worse. Tank was doing this for a living, but he seemed to have reached his limit with Alexis.
Talented artists like Alec Baldwin, Jason Biggs, and Dane Cook made the movie fun to watch.
8. Marshall (2017)
Playing Eleanor Strubing in this amazing movie, which also starred the late-great Chadwick Boseman, Kate Hudson flexed her acting muscles in the role.
Set in the 1940s, the story captured intense courtroom drama sequences, bigotry, and serious accusations.
Stars like Josh Gad, Dan Stevens, Sterling K. Brown, James Cromwell, and Andra Day added to the quality of this memorable movie.
7. Good People (2014)
A tenant died, leaving behind a stash of cash and a debt-ridden couple who happened to find it. Before long, the very thief who stole the money came after them.
This action-thriller saw Kate playing Anna Wright opposite James Franco's Tom Wright. Other great artists who featured in this production included Tom Wilkinson, Omar Sy, Michael Fox, and Sam Spruell.
6. Kung Fu Panda 3 (2016)
Fans of Kate Hudson recognized her voice in this hit Dreamworks animated movie. Kate's Mei Mei was fun-funny and adorable.
She added to the roster of memorable characters in this beloved franchise. The movie was enriched by the brilliant voice talents of Jack Black, Bryan Cranston, Dustin Hoffman, J. K. Simmons, Angelina Jolie, Jackie Chan, Seth Rogen, Lucy Liu, David Cross, James Hong, and Wayne Knight.
5. Wish I Was Here (2014)
Playing Sarah Bloom in this rather under-rated movie about life, dreams, goals, family, and friendship, Kate Hudson gave a performance her fans will remember.
Notable talents like Zach Braff, Joey King, Leslie David Baker, Jim Parsons, Mandy Patinkin, and Josh Gad added to the worth of this remarkable story of self-discovery.
4. Deepwater Horizon (2016)
A dramatized retelling of the 2010 offshore drilling rig disaster, this movie captured the essence of one of the worst oil spills in American history.
Kate Hudson's Felicia was notable. Other artists who gave compelling performances on and off the Deepwater Horizon oil rig were Mark Wahlberg, Kurt Russell, John Malkovich, Douglas M. Griffin, Gina Rodriguez, James DuMont, and Dylan O'Brien.
This movie indirectly portrayed the need for immediate Climate Change policies that will keep the world safe from the greed and depredations of major corporations.
Hudson's role in this project was admirable indeed.
3. Music (2021)
Playing the lead character Zu, Kate Hudson showed her fans a whole new side of herself. When she unwittingly became the sole guardian of a half-sister named Music, who was also autistic, Zu experienced an emotional roller-coaster ride that tested her resolve as a person, sister, and human being.
The way Zu explored her need for a family was profound, making this role one of Kate Hudson's most underrated.
The writing could have been better, though, which was the real reason the movie failed to win audience approval.
Sharing the screen with Kate were talented artists like Maddie Ziegler, Tig Notaro, Leslie Odom Jr., Mary Kay Place, Juliette Lewis, Ben Schwartz, Lena Dunham, Hector Elizondo, and Kathy Najimy.
2. A Little White Lie (2023)
This upcoming Kate Hudson movie will see the star playing Simone Cleary in a story set in New York City.
Writers, mistaken identities, humor, drama, and romance all seem to be in the books. With this title, fans have a brand new Kate Hudson movie to add to their watchlist.
As of this writing, the production is also going to star gifted artists like Zach Braff, Da'Vine Joy Randolph, Perry Mattfeld, Peyton List, Michael Shannon, Jimmi Simpson, Aja Naomi King, Adhir Kalyan, Wendie Malick, Adhir Kalyan, Natasha Hall, Reid Miller, Spencer Squire, and Jack Gilpin.
1. Glass Onion: A Knives Out Mystery (2022)
Ending this list is Rian Johnson's highly anticipated "Glass Onions'' sequel starring Daniel Craig. Part of the star-studded cast is Kate Hudson.
The film has received a positive review from critics and the audience. Other amazing artists in this title include Ethan Hawke, Janelle Monáe, Leslie Odom Jr., Dave Bautista, Kathryn Hahn, Jessica Henwick, Edward Norton, Madelyn Cline, and Yuri Togkces.