»
Top 50 Best Dance Movies To Watch [2023 Updated List]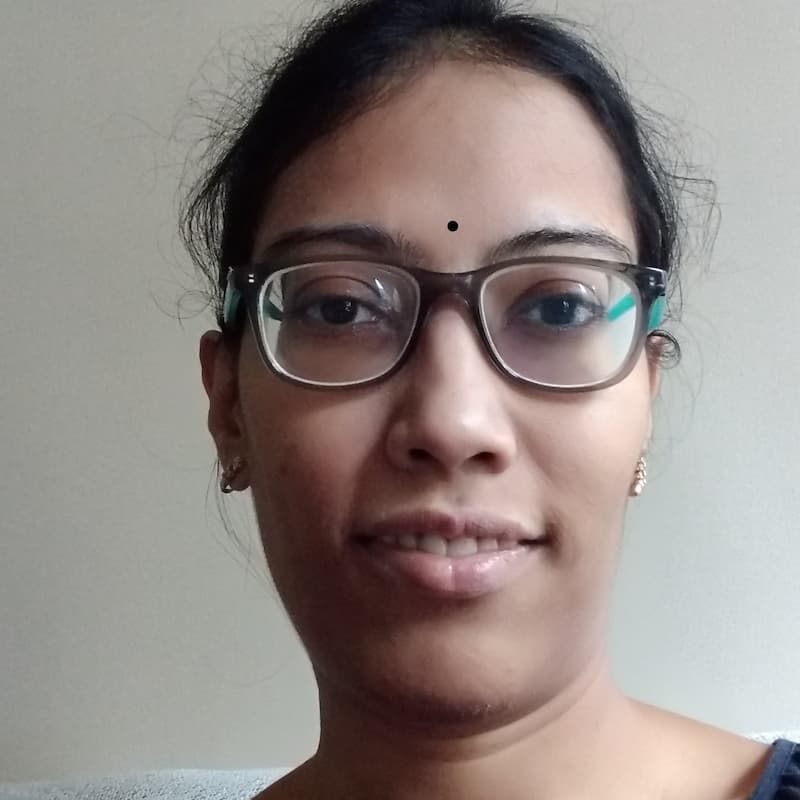 Aishwarya-Updated June 14, 2023
---
Dance is an integral part of the culture. While it has been integrated into films in India, Hollywood films do not include elements of song and dance in every film.
If a film has song and dance in it, such films are called musicals, and they are treated differently.
Having said that, by no means are dance styles and dancing falling behind in America. They have multiple styles like contemporary dance, jazz, hip-hop, samba, ballet, waltz, foxtrot, tap dance, two-step, etc.
Dance is taken seriously and taught as an art with specialization. This brings us back to films where dance and dance competitions and dance rivalries are a central focus.
A dance crew or a dance school aiming to win a championship, a dancer struggling to get a foot into a dance school, or rivalries between crews and schools are some of the themes of dance films.
ENTOIN has a collection of movies that have dance as their central theme. These films bring forth different dance styles, and we are guaranteed a fabulous time watching the dancers weave their magic.
Without any more delay, here is the list of 50 top dance-themed films.
50. Work It (2020)
Work It is a dance comedy film. It was released on Netflix and received top viewing on the release weekend.
The critics gave the film mixed and average ratings with an approval of 85% from the viewers. The film begins with a high school dance crew messing up a performance when their sound and lighting are disrupted.
The technician, who spills her drink and disrupts the performance, is severely chastised, and the leader of the crew kicks her out.
As the technician dreams of joining Duke University, she lies that she is a member of the crew, and she now has to learn dance and compete in the Work It competition to get her seat at the university.
49. Magic Mike (2012)
Magic Mike is a Steven Soderbergh film. It is a comedy-drama that revolves around the male strip club and the party scene in Tampa, Florida.
The film is not strictly a dance film, but the strip club and the parties are choreographed. A young college dropout is looking to find a job in construction, but he lacks experience and contacts.
A seasoned stripper, Magic Mike takes him under his wings and introduces him to male stripping. Mike himself wants to start his own carpentry business, and he is a stripper only to pay his bills.
However, the lifestyle and the drugs in the party scene corrupt the newbie and open Mike's eyes to the unsavory people.
48. Flashdance (1983)
Flashdance is a romantic drama that revolves around the dreams of a dancer. The film was an early project of director Adrian Lyne who worked in commercials and short videos until that point.
Flashdance was panned by all major critics but it was a surprise box office hit. The music also earned many awards.
Alex is a welder by day and an exotic dancer by night. She and her friends, at the nightclub where she works, dream of a better life.
Alex's dream is to become a ballet dancer, but she gets intimidated by the procedure and pulls back. Her boyfriend pulls some strings and gets her an audition.
He encourages Alex to continue with her dream and not to lose hope in life.
47. Hope Dances (2017)
Hope Dances is a heartwarming story about a young girl who is forced to choose between sports and dance.
The film was written and co-directed by Andrew Dillon. The general consensus is that the film highlights the struggle of teenagers and youth who are forced to choose between their dreams.
Hope is a young girl who is good at softball and loves to dance ballet. While her father dreams of seeing her play softball professionally, her mother wishes to see her become a ballet dancer.
Hope feels the pressure from both the parents to choose one and fears disappointing either of them. Luckily, Hope has a loyal and supportive group of friends who encourage her in her ballet and her softball dreams.
46. Step Up 2: The Streets (2008)
Step Up 2: The Streets is a dance drama film and the sequel to Step Up. This film has a new director and new scriptwriter, yet it made more money at the box office than the first installment.
The critics gave the film negative reviews, but the audience loved the film. The music was also very popular.
Andie is the niece of Tyler Gage and hopes to make it big as a dancer. However, she is rebellious and hates all forms of authority.
With difficulty, her aunty joins her at the Maryland School of Dance. Although the formal dance school routines are too much for her, Andie forms her own crew and keeps her dream of dancing at the Streets alive.
45. Stomp The Yard (2007)
Stomp The Yard is a dance drama film. The critics loved the dance and the music but did not appreciate the multiple subplots and drama that went on.
The film was received well by the audience too. When the movie was released, Sony Pictures conducted stepping competitions between high schools across the country to promote the film.
DJ is a dancer with a quick temper. This got him into trouble at his old school, and his brother died.
As a result, his mother sends him to Atlanta to study. In his new university, DJ joins another step-dancing fraternity, and things start to go downhill soon.
44. High Strung (2016)
High Strung is an American dance drama directed by Michael Damian. The film showcases the talent that is hidden in plain sight.
The story was written by Michael and Janeen Damian and relied heavily on hip-hop music. A classical ballet dancer needs to pass her mandatory contemporary dance class, but she is having difficulty doing it.
She meets Johnnie, a violinist who brings out great hip hop music with his violin but appears to be rude and unhelpful.
After watching him lead a hip hop dance-off, the ballet dancer finds her inspiration; she now has to convince him to help her.
43. The Greatest Showman (2017)
"The Greatest Showman" is a musical biographical drama inspired by the life of P.T. Barnum, the legendary showman and founder of the Barnum & Bailey Circus.
The film tells the story of Barnum's rise from poverty to create a mesmerizing spectacle that captivates audiences worldwide.
With a vision of celebrating uniqueness and embracing diversity, Barnum assembles a troupe of extraordinary individuals, including bearded lady Lettie, trapeze artist Anne, and talented singer Jenny Lind.
"The Greatest Showman" features stunning musical numbers, led by Hugh Jackman as Barnum, and received praise for its vibrant performances, catchy songs, and heartfelt messages of acceptance and self-belief.
Despite mixed critical reviews, the film achieved commercial success and developed a dedicated fan base.
42. Save The Last Dance (2001)
Save The Last Dance is a teen dance drama. It was a box office success despite mixed reviews from critics.
The film is about how dance brings a pair together and heals broken dreams. Sara is an aspiring dancer who loses her mother on the same day as her audition for Juilliard.
This disheartens her, and she gives up on her dance dreams. Sara moves into her father's house and enrolls in a predominantly black school.
Here she falls in love with a black guy who heals her heart and encourages her to pursue her dreams again.
41. The Company (2003)
The Company is an interesting movie that follows the life of the dancers in The Company. It is a collection of stories gathered from the lives of choreographers and staff from Joffrey Ballet.
There is not a single plot but many interwoven stories. Alberto Antonelli is a choreographer at the Company, and he is preparing for a show.
One of these dancers is poised to become the principal dancer in this production. At the same time, she starts to have feelings for another dancer, which could distract her from her goal.
40. ABCD Any Body Can Dance (2013)
ABCD (Any Body Can Dance) is a Hindi film. It is a dance drama about the rivalries between different dance crews and factions.
While some rivalries end amicably, others destroy their opponents. The film was directed by the acclaimed choreographer Remo D'Souza, and the cast is made up of contestants from dance competitions.
JDC is a corrupt dance company that bullies its opponents and judges to win competitions. Unhappy with the way things work, their lead choreographer quits the place.
Initially, he hopes to return to his hometown, but after seeing some talented youth performing parkour to escape the police, he gets inspired.
The rest of the story is about how the choreographer helps the youth overcome their differences, and dance brings them together to defeat the corrupt JDC.
39. Cuban Fury (2014)
Cuban Fury is a British comedy that revolves around the main characters Nick Frost, his love interest Rashida Jones and the office/love rival, Chris O'Dowd.
The film is set against the backdrop of salsa dancing and competition. Nick Frost was a champion salsa dancer as a teenager but the constant bullying has broken his spirit, and he quit dancing.
In his office, he is interested in his boss but is put off by the constant bullying and interference of Chris O'Dowd.
Frost learns that his boss loves Salsa and plans to use his old passion for dance to win back her love.
38. Beat Street (1984)
Beat Street is a dance drama film. It is about an aspiring GJ who is caught up in the different turf wars and his own dreams and societal pressure.
The film received mixed reviews, but the audience appreciated the film in the US and internationally. DJ Kenny and his friend, a graffiti artist, hope to take hip-hop music to wider audiences.
Kenny's brother Lee also joins in with his dance crew. However, their attempts are sidetracked by the events in life, dance crew turf wars, etc.
It takes a major loss to wake up Kenny to pursue his dream wholeheartedly.
37. Step Up Revolution (2012)
Step Up Revolution is also titled Step Up 4: Miami Heat in a few countries. This film is the fourth installment in the series and the third most successful film in the series.
This film was the directorial debut of Scott Speer. The film follows the work of three leaders of a flash mob called The Mob.
They are trying to gain acceptance among the public and increase their popularity. However, toward the end of the film, they decide to do something that will help the community when they see that a certain development project could endanger a common meeting ground of the community youth.
36. The Dancer (2016)
The Dancer is a French biographical film about Loie Fuller and her peer, Isadora Duncan. It is based on the book by Giovanni Lista, and the film was titled La Danseuse in France.
It received praise and many nominations at the Lumières Awards and the César Awards. Loie Fuller was an American actress and dancer.
She performed extensively across Europe and was considered the pioneer of modern dance and theatrical lighting techniques. On the other hand, Isadora Duncan shared a complicated relationship with her as a protegee and a rival.
35. Burlesque (2010)
Burlesque is a dance film about the crew of a Burlesque club. The film was praised for its music, dance, and performance of the cast.
However, the story was criticized as being cliche and unimpressive. Both Cher and Christina Aguilera sang for the film, and the film won the Golden Globe Award for Best Original Song.
Ali is a small-town waitress who comes to LA to become a dancer. After getting rejected everywhere, Ali joins the burlesque club run by Tess.
Tess is the co-owner of the club and faces financial difficulty getting a bank loan despite being successful. Nikki is a dancer in the club with alcoholism problems, and the rest of the cast play part in the story of these main characters.
34. Step Up (2006)
Step Up is the first film in the dance drama film series. The film was directed by Anne Fletcher in her directorial debut.
The film was very popular and made a box office profit earning $114 million with a budget of $12 million.
Tyler Gage is a disadvantaged youth who has been caught vandalizing the Maryland School of Dance. He is sentenced to do community service at the school, and here, he gets his second chance in life.
He catches the attention of a modern dancer who is in need of a dance partner. Gage comes from a background that is crime infested, so he has to fight extra hard to break the mold and make the most of this chance.
33. Footloose (1984)
Footloose is a musical dance film. It tells about the youth who fights back against a dogmatic law of a small town that bans dancing.
The critics gave mixed reviews, but the audiences loved the film. They showed their approval by making it a hit.
Ren is a high schooler who moves to a small town from Chicago. He learns that the town has banned dancing after the minister lost his son to reckless driving after a night of dancing.
The minister is able to convince the townsfolk and the councilors to ban dance but his own daughter is stifled.
His daughter Ariel rebels against her father and supports Ren to have the ban repealed.
32. The Way We Dance (2013)
The Way We Dance is a Hong Kong film about a dance crew. The film was directed by Adam Wong with a story that he co-wrote with Saville Chan, the co-producer.
A dance crew comes together out of their love for dance. Their popularity rises, and differences crop up. This leads to the fall from grace for the dance crew.
The film captures their journey to come together again and reclaim their top spot and fame as a dance crew.
The film was nominated for and won awards for its music and story at the Hong Kong Film Critics Society Awards, Hong Kong Film Awards, and Golden Horse Awards.
31. Take The Lead (2006)
Take The Lead is a dance drama about the work of a real-life dance instructor, Pierre Dulaine. He is the founder of the Dancing Classrooms and a new style of teaching dancing for social and emotional development.
He started the Dulaine method of teaching dance. Pierre Dulain is a dance teacher who stumbles upon a group of disadvantaged students who turn to vandalism and burglary.
He volunteers to teach dance in the detention class and help the students. Everyone is skeptical about the idea, but it slowly starts to show results.
With constant reassurance and guidance, Dulaine manages to change the students and teaches them ballroom dancing and even participates in competitions.
30. Silver Linings Playbook (2012)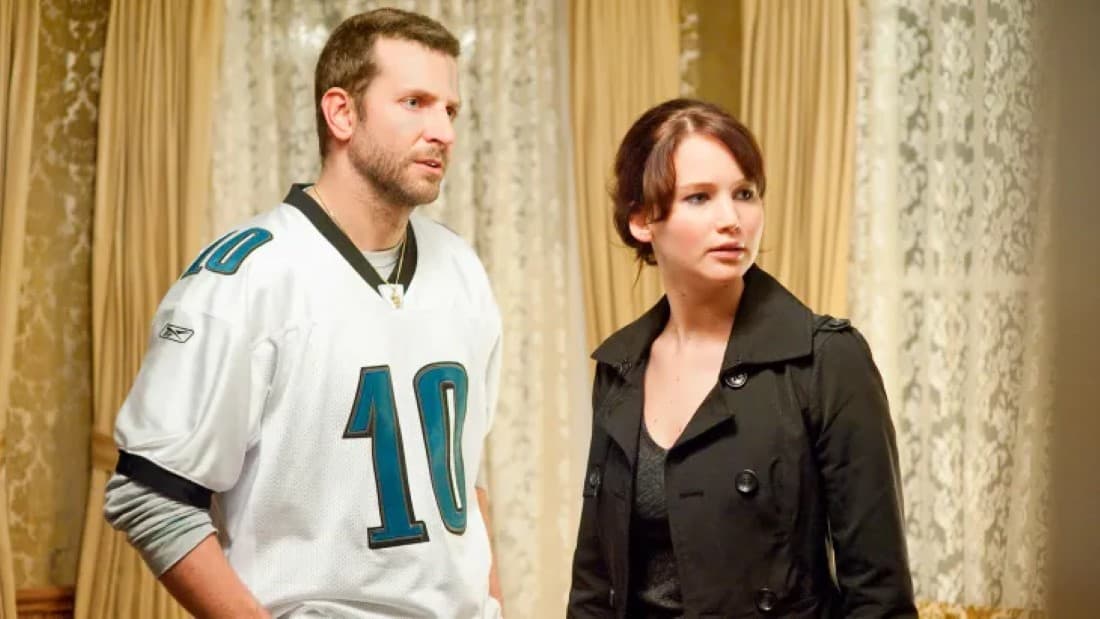 "Silver Linings Playbook" is a romantic comedy-drama directed by David O. Russell and based on the novel of the same name written by Matthew Quick.
The film revolves around Pat Solitano, a man with bipolar disorder, who is released from a mental health facility and moves back in with his parents.
Pat forms an unlikely bond with Tiffany, a young woman with her own emotional struggles. Together, they navigate the challenges of their mental health using practice for a dance competition as an excuse.
"Silver Linings Playbook" received widespread critical acclaim for its honest portrayal of mental illness, its witty and heartfelt screenplay, and its outstanding performances by Bradley Cooper and Jennifer Lawrence.
29. Polina, danser sa vie (2016)
Polina, danser sa vie is a French dance drama that premiered at the Venice film festival. The film focuses on the struggle of classical dancers and the struggle of ballet dancers against modern dance forms.
Polina's dreams clash with her parents' dreams. Polina loves to dance, and her parents enroll her in ballet classes.
As the teacher sees her talent, he trains her with extra strictness. This stifles her, and when Polina is offered a chance to join the Bolshoi Ballet company, she rejects it in favor of modern dance.
Yet, she realizes that modern dance is very different from ballet and again struggles to learn it. This makes her lose her love of dance until a patient teacher reintroduces her to dance.
28. Born to Dance (2015)
Born to Dance is a classic Hollywood dance drama. It stars James Stewart and Eleanor Powell as the lead pair.
The film was nominated for two Academy Awards for Best Dance Direction and Best Original Music score. Nora is an aspiring dancer who aims to perform on Broadway.
She meets Ted, a sailor, and they fall in love. Sadly, Ted catches the attention of a Broadway star who hopes to make him love her back.
Nora joins as the understudy of the Broadway star, but she finds it difficult to keep her feelings in control and achieve her dream of being a Broadway star.
27. The White Crow (2018)
The White Crow is a film directed by Ralph Fiennes. It is about the life of Rudolph Nureyev, the first Soviet artist to defect to the West during the Cold War Era.
This biographical dance film was met with high critical praise at the film festivals of BFI in London, Tokyo, etc.
Rudolph Nureyev is a charismatic and talented ballet dancer, the greatest of his generation. However, he cannot live in the authoritarian regime in the Soviet Union.
His personality and attitude feel stifled, and he slowly begins to get drawn toward the West during his performances in Paris.
Despite the best efforts of the KGB, Nureyev manages to escape their clutches and defects to the West.
26. High Strung Free Dance (2018)
High Strung Free Dance is the sequel to the film High Strung. However, apart from Jane Seymour, none of the old cast return in this sequel.
The film is about contemporary dance performance on a stage where traditional ballet has reigned. The film received better reviews than the first installment.
A young and enthusiastic new choreographer is selected for Broadway. He seems to have new ideas and unconventional ways of implementing them.
He picks an out-of-job pianist and a contemporary dancer who lacks the experience to do a Broadway show that has a lot at stake.
Will he succeed in his gamble is the question that everyone has.
25. Suspiria (2018)
Suspiria is a supernatural horror film that is a remake of an earlier Italian film with the same name. The film uses the theme of a dance academy as a cover for the machination of a coven of witches.
Suspiria was nominated for several awards, including the David Di Donatello Award, the Venice Film festival award, etc. A young dancer from the USA goes to Germany to attend an audition for a dance company.
As she reaches the place, another student has gone missing. The psychotherapist of the dance academy suspects foul play.
A student had confessed to witnessing witchcraft by the matrons of the academy, and that student is the missing one.
24. White Nights (1985)
White Nights is a tale of two dancers who have defected to their respective countries. The film received praise for its music, dance choreography, and performances of Gregory Hines and Mikhail Baryshnikov.
The plot was considered weak and too imaginative. A Russian dancer who defected to America is en route to Tokyo for a performance.
His plane crash lands in Siberia, and immediately the KGB is onto him. They involve an American dancer who defected to the USSR to dance alongside him in a major dance performance.
The two dancers endure racial tensions and differences in culture and opinion before they learn to work together.
23. Dance Academy: The Movie (2017)
Dance Academy: The Movie is an Australian dance film that is a follow-up film to the TV series Dance Academy that was telecast between 2010 and 2013.
The movie looks into the life of students after they have left the academy. Tara Webster, Kat Karamakov, Abigail Armstrong, Christian Reed, Ben Tickle, and the group are back in the movie.
Christian decides his next move after Tara fails the National Ballet Academy auditions. Ben Tickles is recovering from his cancer but continues to train hard with Tara.
Ollie is working on a novel choreography, and everyone has plans to move ahead.
22. Center Stage (2000)
Center Stage is a ballet drama film that follows the journey of 12 special ballet dancers who get selected from country-wide auditions to join the workshop at the American Ballet Academy.
The film was the debut film for Amanda Schull and Zoe Saldana. Jody, Charlie, Eva, Maureen, Juliette, Sergei, Jim, and the company are training at American Ballet Academy to secure a position on stage at the American Ballet Company or at least to showcase their talent in front of a wider audience.
Each one of the students comes with their own baggage of troubles, and we see them grow and transform from their experiences.
21. Saturday Night Fever (1977)
Saturday Night Fever is a dance drama film that was iconic for its music, socially relevant plot, amazing dance moves, and performance by John Travolta.
The story is inspired by the New York magazine article titled Tribal Rites of the New Saturday Night by Nik Cohn.
Tony Manero is an Italian-American teenager at the precipice of adulthood. He is disillusioned by the realities of a middle-class working family's life.
The socio-political situation in the city and his inability to change anything. With all these sad realities, Mareno takes to the dance stage in his local nightclub.
His attitude and his moves dominate the nightclub and make him feel like he is at the top of the world.
20. Five Dances (2013)
Five Dances is a dance film that Alan Brown wrote and directed. The film is a sensitive portrayal of the dedicated effort, sweat, and work that goes into the creation of a new ballet piece.
The critics loved the film and praised the portrayal, dance choreography, and direction. A young Kansas youth is practicing the different dance moves and sequences of his performance as he meditates on his life, his career, his personal life, his future decisions, etc.
The film starkly portrays the difficulties of a dancer's life and job without any unnecessary frills.
19. La La Land (2016)
"La La Land" is a romantic musical film directed by Damien Chazelle. Set in modern-day Los Angeles, the story follows aspiring actress Mia and jazz pianist Sebastian, who meet and fall in love while pursuing their dreams.
As they navigate the challenges of their careers, their relationship is tested by the sacrifices they must make to achieve success.
The film beautifully blends fantasy and reality, paying homage to classic Hollywood musicals. "La La Land" received critical acclaim for its captivating performances by Ryan Gosling and Emma Stone, its enchanting musical numbers, and its heartfelt exploration of love, dreams, and the pursuit of happiness.
It won six Academy Awards, including Best Director for Chazelle, and grossed over $446 million worldwide.
18. Chicago (2002)
Chicago is a musical drama and a black comedy. The film is a remake of a Broadway musical from 1975, which is, in turn, a remake of a 1927 film.
The director retained the musical broadway show quality in the film and received critical praise for it. The film won six Academy awards, including Best Picture and Best Supporting actress.
Two murderers are awaiting trial in a Chicago jail. They are vying for the attention of a sleazy lawyer who can get them out.
The way they plan, think, and implement is all portrayed in song and dance. This captured the attention and fancy of audiences who are not used to Broadway shows.
17. An American In Paris (1951)
An American In Paris is a musical dance film based on the composition of George Gershwin on this theme.
The director scripted a story around the musical composition, with songs and lyrics from Ira Gershwin, Johnny Green, and Saul Chaplin.
The choreography of all the dances was done by the legendary Gene Kelly. This includes the 17-minute dance sequence at the climax, which cost MGM a whopping half a million dollars in the 1950s.
The money and effort were paid back in full when the film was a resounding success. The film was nominated for nine Academy Awards and won seven of them.
The wins include Best Picture, Best Art Direction, an Honorary Oscar to Gene Kelly, Best Musical Score, and more.
16. Frances Ha (2012)
Frances Ha is a comedy-drama that can also be considered a slice-of-life film. The film is co-written by Noah Baumbach and Greta Gerwig and directed by Baumbach.
The film received praise for the sensitive direction and portrayal of the characters. Frances Halladay is a struggling dancer who is approaching the end of her dance life with no recourse.
To complicate matters, her roommate and best friend appear to be moving ahead in life, which makes Frances feel stuck in the mud.
After trying every desperate attempt to reignite her dance career and turn her fortunes around, Halladay decides to accept things as they are and stop fighting fate.
15. Grease (1978)
Grease is an American musical comedy romance film. It is based on a Broadway musical with the same name, and it was adapted for the screen by Allan Carr and directed by Randal Kleiser.
The film was the highest-grossing musical ever in the year of its release. The music of the film was the second best-selling soundtrack, second only to Saturday night Fever.
The story is a simple high school romance between a greaser Danny and a good girl, Sandy, who recently moved to his school.
They meet over the summer and fall in love, and they are surprised to see each other at school.
Whether they keep up their romance or not makes up the rest of the film.
14. Dirty Dancing (1987)
Dirty Dancing is a romantic drama film that is set against the backdrop of a dance program at a vacation resort for the wealthy.
The film was a box office success with award-winning songs. The song (I've Had) The Time of My Life, by Bill Medley and Jennifer Warnes, won the Academy Award for Best Song.
The story is about a dance instructor and his troupe that works at a resort in Catskills. The unscrupulous and unethical resort owner tries to fire the dance instructor on trumped-up charges, but a kind-hearted young girl supports him.
She sees the honest work of the resort staff, especially the dance instructor and his troupe. She also falls in love with him as he teaches her dance.
13. Strictly Ballroom (1992)
Strictly Ballroom is a Baz Luhrmann film about the competitive world of ballroom dancing. It was his directorial debut, and received high praise for the dance choreography, direction, and performances.
The film is an adaptation of Luhrmann's play with the same name that he co-created and wrote along with his students in Sydney.
The story is about a young ballroom dancer who wants to make a name for himself in the world of competitive dancing like his parents.
However, he also wants to create his own unique style of dance and steps. In his quest, he finds love and partnership with Fran.
He overcomes all the tricks and ploys set up by the competition organizer and other detractors to win the audience's applause.
12. Mad Hot Ballroom (2005)
Mad Hot Ballroom is a documentary film that follows the Ballroom dance program instituted by the New York City Department of Education for fifth graders.
It is set in all New York Public Schools, and it received the applause and appreciation of viewers and critics for the heartwarming stories of the children.
In the New York Public school system, 11-year-olds are offered a chance to learn all types of ballroom dances, from foxtrot, rumba, and tango, to swing and merengue.
As the children learn, they express their thoughts and ideas in the documentary film. They reveal how the program has changed their ideas and gave them new dreams and avenues to express themselves.
11. West Side Story (1961)
West Side Story is a classic musical romance film that is considered the greatest musical film ever made. The film was the highest-grossing film of 1961, and it was nominated for 11 Academy awards.
It won 10 of them, including Best Picture and a special award for the co-director Jerome Robbins.
West Side Story is inspired by William Shakespeare's Romeo and Juliet, but is set in a modern world where there are turf wars between the Upper West Side white teenagers group called The Jets and the Puerto Rican teenagers called The Sharks.
Two teenagers from the rival gangs fall in love despite their differences, and the world comes between them.
10. Yeh Ballet (2020)
Yeh Ballet is a Hindi dance film written and directed by Sooni Taraporewala. It was released on Netflix, and it is based on a short documentary made by Taraporewala on a real-life incident in Mumbai.
Two underprivileged children discover the world of ballet and dance and decide to learn it, much to the chagrin of their families.
The two teenagers are discovered by an eccentric dance teacher from the academy and taken under his wings. The teens face ridicule and pressure from society to persevere and pursue their dream.
9. Swing Time (1936)
Swing Time is a classic musical film starring the inimitable pair of Fred Astaire and Ginger Rogers. It is considered to be the best dance performance of the pair ever and the sixth film with the pairing.
There are four particular masterpieces in the film performed by Astaire and Rogers that can be considered the best in American cinema.
Lucky is a gambler and a dancer who is working to gather money for his marriage. He is challenged by his fiance's father to get $25000 to prove that he is worthy of marriage.
Initially, he meets a dance instructor to earn the money, but as he slowly falls in love with her, he tries every way to not earn the $25000 that will bind him to his fiance.
8. Shall We Dance? (1996)
Shall We Dance? is a Japanese romantic comedy. The film explores the world of ballroom dancing in Japan where it is frowned upon and does not have acceptance in society.
The film was met with critical acclaim in Japan and abroad, prompting a remake in 2004. A salaried employee of an accountancy department has all outward signs of prosperity but is depressed in his heart.
One day he sees a beautiful lady in the window of a ballroom dance studio and decides to learn ballroom dancing.
Although the beauty rejects his affection, the accountant realizes that he loves ballroom dancing. It helps to add the missing vibrancy to his life.
7. And Then We Danced (2019)
And Then We Danced is a Georgian film that deals with issues like homophobia, rigid cultural restrictions, hopes and aspirations of the young generations, etc.
The film was not allowed to be screened in Georgia due to its strong anti-gay church groups. The process of filming was also difficult as the 2013 anti-homophobia rally protests and the clashes were fresh in the minds of people.
The story is about a young dancer Merab, who is burdened by his family situation, his love for dance, and the discrimination he faces.
His pseudo-girlfriend supports him. Irakli is a new dancer who is rebellious and a natural talent who quickly overshadows Merab.
Their rivalry slowly transforms into a love affair, but Irakli goes back to his hometown, leaving Merab to face the fallout alone.
6. Top Hat (1935)
Top Hat is another dance musical from the inimitable pair of Fred Astaire and Ginger Rogers. This film was the most successful among all the films made by this pairing.
The songs in the films are iconic too, especially the songs Top Hat White Tie and Tails and Cheek to Cheek are remembered to this day and referred to in films.
Fred Astaire is a dancer who comes to London to perform at a show with his manager. While there, he meets and falls in love with a beautiful British model, Ginger Rogers.
There is a rival to his love, and he is a fashion designer who also vies for Rogers' affection.
While the situation is bad enough, Astaire and his antics constantly manage to annoy Rogers. This makes for a screwball comedy and an enjoyable film.
5. Billy Elliot (2000)
Billy Elliot is a British coming-of-age comedy-drama film. The movie received high praise and esteem, with multiple nominations at the BAFTAs and Academy Awards.
Jamie Bell, the actor who played Billy Elliot became the youngest recipient of Best Actor BAFTA for his role.
Billy Elliot is a young son of a miner in the Northern Irish town. He develops a sudden love for ballet and decides to learn ballet.
Fearing the many negative stereotypes, his father staunchly objects to it. He is already under a lot of pressure due to an ongoing miners' strike.
Caught between his love for ballet, his love for family, and the societal pressure, will Billy Elliot persevere is the question.
4. Moulin Rouge! (2001)
Moulin Rouge! is the final film in the Red Curtain Trilogy by Baz Luhrmann. The film is set in the Montmartre quarter of Paris in the famous cabaret Moulin Rouge.
Luhrmann directed, co-wrote, and co-produced the film, and the critics and audiences loved it. They praised the music, direction, style, performance of the cast, and costumes.
Christian is a Bohemian poet who comes to Paris with stars in his eyes. He helps in completing a play for performance at Moulin Rouge, and he enters the cabaret as a playwright.
He meets the beautiful courtesan Satine and falls in love with her. She reciprocates his sensitive soul and poetry.
However, a powerful Duke is also interested in Satine. The film offers a love triangle, song, dance, and colorful costumes for an unforgettable fare.
3. The Red Shoes (1983)
The Red Shoes is a fairy tale from the collection of Hans Christain Anderson. The tale has been adopted into films multiple times in 1948, 1983, 2005, and 2010.
The best production was made for a TV movie in 1983, and it was directed by John Clark Donahue and John Driver.
The story is about an orphaned young girl who is adopted by an old woman. The young girl sees a pair of red shoes similar to the ones she had as a child.
Despite the warning of the old lady, she buys the red shoes and wears them to the ball. Once she starts to dance in the red shoes, she can't stop dancing.
She soon becomes tired and yet she cannot stop till the red-haired man makes it stop.
2. Singin' in the Rain (1952)
Singin' In The Rain is a romantic musical comedy directed by Gene Kelly and Stanley Donen. Gene Kelly also choreographed the dances in the film.
It was nominated for and won several accolades like the Writers Guild of America Award, Golden Globe Award, Academy Award, etc.
Two prominent actors from the silent movie era are trying to transition into 'Talkies'. They are finding it difficult to make the transition when one of them meets and falls in love with a chorus girl.
His partner, being a delusional and jealous person, gets paranoid, creating many comedy situations. The film was well received by the critics and the audience.
1. Black Swan (2010)
Black Swan is a movie about the ballet production of Tchaikovsky's ballet Swan Lake. The film was directed by Darren Aronofsky, and it won much acclaim and accolades.
Black Swan was praised for capturing the cut-throat competition among ballerinas and the obsessive dedication they and the director place on perfection.
A young ballerina is working in New York City Ballet. She is dedicated and hard-working. When the prima ballerina is injured, and the role of the Black Swan becomes available, the competition begins.
Nina is given the coveted role of the Black Swan, but she struggles to bring out the necessary emotion for the role.
The more she struggles, the more she gets dragged down into it without an escape.