»
Top 50 Most Popular Gemini Celebrities Of All Time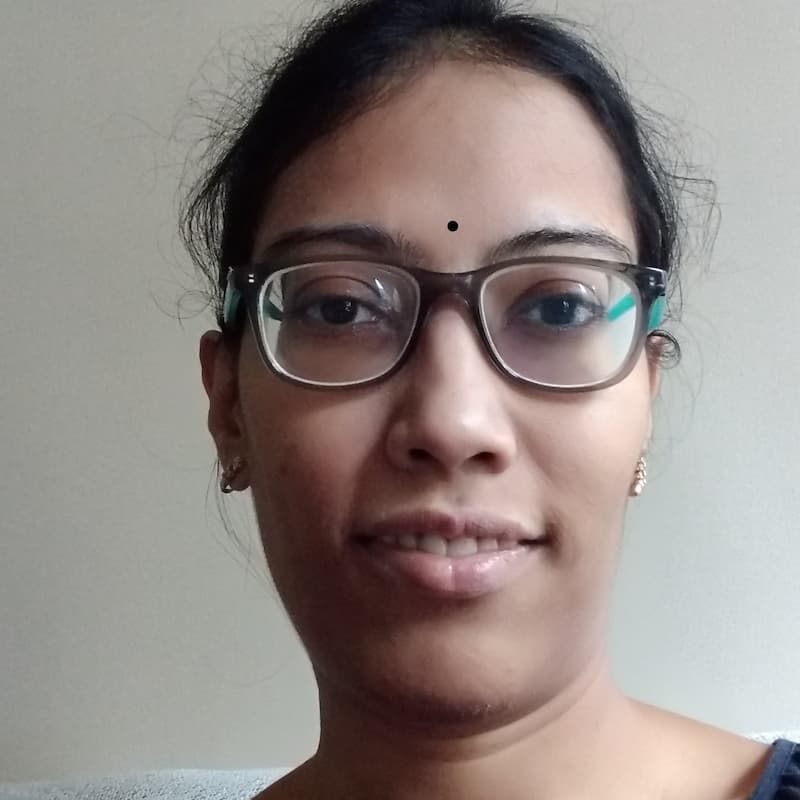 Aishwarya-Updated June 16, 2023
---
Geminis make the best celebrities. If you think that I am exaggerating, let me list out a few of their qualities and help you see my point.
Geminis love change and are easily adaptable to new situations. They are talkers and love to explain, discuss and debate matters.
They might not agree with you at the end of it, but they love to talk. Geminis are curious people by nature.
They love to investigate, analyze, and get to the root of an issue. It makes them intelligent and eager to learn and employ new skills.
These qualities make them lovable personalities that we all want to follow. Do not think that I am painting a rosy picture here.
They can also be equally difficult to handle with their short attention span, which flits from one trend to another.
This can make them unreliable and untrustworthy. They keep changing too much for a person to keep track of.
A Gemini could appear superficial and erratic at times. Be it their schedules, commitments, responsibilities, or otherwise, a Gemini rarely offers stability.
With both good and bad qualities that are equally strong, we can see many Gemini celebrities who have busy and chaotic life, both on the personal and professional front.
Whatever they do, we can be sure of fireworks. So, let us look into the most popular Gemini celebrities.
50. Kate Upton (June 10, 1992)
Katherine Elizabeth 'Kate' Upton is an American model, actress, and former equestrian. She competed in APHA Reserve World Championships at a national level.
She won in the under-13 group. In the 14-18 age group, she competed and was placed among the top five in 2009.
After attending a casting call for Elite Model Management, she was signed up as a model. She modelled for brands like Guess, Garage, and Dooney & Bourke.
Upton appeared on the cover of Sports Illustrated magazine in their 2012, 2013, and 2017 issues. She was included in the Sports Illustrated Swimsuit issue of 2011.
Kate Upton also starred in movies like Tower Heist, The Other Woman, The Layover, etc. She also went viral when she was caught on camera doing the Dougie hip-hop dance at the LA Clippers game.
49. Paula Abdul (June 19, 1962)
Paula Julie Abdul is a singer, dancer, choreographer, and TV personality. She started her career as a Laker Girl when she was in her college freshman year.
She choreographed the cheer routine for the cheerleading squad. After she was noticed by The Jacksons, Paula Abdul became the choreographer for Janet Jackson.
Simultaneously, Paula Abdul also started her singing career. She was signed up with Virgin Records and released her debut studio album, Forever Your Girl, in 1988.
Abdul released a few more albums in the following years, and she also ventured into judging dance and singing competitions like American Idol, etc.
48. Emily Ratajkowski (June 7, 1991)
Emily Ratajkowski is an American model, actress, and author. She began her career as a child actress and worked in the Nickelodeon series iCarly.
Later, she appeared in music videos for Robin Thicke and Maroon 5 while also working in supporting roles in films like Gone Girl, Entourage, We Are Your Friend, etc.
The modelling career of Emily Ratajkowski began after she modelled for an erotic magazine in 2012. She was included in the Sports Illustrated Swimsuit edition in 2014 and 15.
That year, Ratajkowski walked the ramp in the New York Fashion Week for Marc Jacobs, followed by Paris Fashion Week and Milan Fashion Week.
Emily Ratajkowski wrote for various publications like Harper's Bazaar, and The Cut and Vogue on women's issues. In 2021, she published her book My Body.
47. Kat Dennings (June 13, 1986)
Kat Dennings is the stage name of Katherine Victoria Litwack. She began as a child actor, appearing in commercials.
After graduating from high school at fourteen years, Dennings moved to LA with her family and concentrated on her acting career.
Although she had a slow start to her career, Kat Dennings appeared in many comedies like 40-Year-Old Virgin, Big Momma's House, House Bunny, Charlie Bartlett, etc.
She got her big break with the TV comedy show 2 Broke Girls in 2011. She followed it up as Darcy Lewis in the Thor franchise and in WandaVision.
46. Shia LaBeouf (June 11, 1986)
Shia LaBeouf is an actor, performance artist, and filmmaker. He began performing arts as a way to cope with his childhood when his parents divorced and his father was abusive.
He starred in Disney Channel's Even Stevens, which earned him a Young Artist Award and a Daytime Emmy nomination. Later, Shia LaBeouf started working in mainstream films with equal acclaims like Disturbia, the Transformers franchise, Surfs Up, Indiana Jones and the Kingdom of the Crystal Skull, Fury, Wall Street: Money Never Sleeps, Lawless, The Company You Keep, etc.
LaBeouf also made short films like Let's Love Hate, Maniac, Born Villain, Howard cantour.com, etc.
45. Michael Cera (June 7, 1988)
Michael Cera is a Canadian actor and musician. As a child, Michael Cera watched Ghostbusters on repeat till he became addicted to acting.
He enrolled in improvisational classes at The Second City in Toronto. Cera began acting in commercials and supporting roles on television.
Cera is known for his comedies, in series like Arrested Development, Superbad, Scott Pilgrim vs The World, This is The End, Sausage Party, etc.
He also won acclaim for his roles in Juno, Confessions of a Dangerous Mind, Children's Hospital, etc. Michael Cera is a musician and he released his debut album True That in 2014. He also toured with Mister Heavenly as a bassist.
44. Bear Grylls (June 7, 1974)
Edward Michael 'Bear' Grylls is a British adventurer, television presenter, and businessman. He is well-known for his wilderness survival shows, like Man vs Wild, Running Wild With Bear Grylls, etc.
Grylls is the Chief Scout of The United Kingdom and Overseas Territories. Grylls served in the British Armed Forces in the 21 SAS as a trooper.
While in Kenya, Grylls had a parachuting accident that ended up with three broken vertebrae. He was honourably discharged from the army, but he continued his adventures by climbing Mt Everest a year later.
Bear Grylls wears many honours for his services. He has been promoted to Honorary Colonel in Royal Marine Reserves and was awarded the honorary rank of lieutenant commander in the Royal Naval Reserve.
43. Clint Eastwood (May 31, 1930)
Clinton 'Clint' Eastwood Jr. is an American actor, director, and producer. He was famous for his Western films like Rawhide, Fistful of Dollars, For a Few Dollars More, The Good, The Bad and The Ugly, Hang 'Em High, etc.
Later, he became an antihero in films like Dirty Harry, Magnum Force, Where Eagles Dare, etc. After making his mark as an actor, Eastwood became a director and producer.
He made films like Heartbreak Ridge, Midnight In The Garden of Good And Evil, The Rookie, Bridges in Madison County, Mystic River, etc.
Eastwood earned awards and acclaim for films like Million Dollar Baby, Letters From Iwo Jima, Flags of Our Fathers, Changeling, Invictus, J. Edgar, American Sniper, etc.
42. Aly Raisman (May 25, 1994)
Alexandra Rose 'Aly' Raisman is an Olympic gold medallist gymnast. She led the United States gymnastics team, 'Fierce Five' in the 2012 Olympics and the 'Final Five' in the 2016 Olympics.
She was the third most decorated US gymnast in Olympic history. Aly Raisman retired from the sport after the Rio Olympics and took up various humanitarian roles at UNICEF, She also participated in the dancing show, Dancing With the Stars.
Raisman spoke out about the sexual abuse scandal by Larry Nasser and advocated women's empowerment.
41. Alanis Morissette (June 1, 1974)
Alanis Morissette is a Canadian- American singer, songwriter, and actress. She discovered her musical talent early in life and wrote her first song when she was 10 years old.
Alanis Morissette is also a trained classical pianist, who released her self-titled first album in 1991. Her first two albums were dance/pop albums that were successful.
Morissette's third album, Jagged Little Pills, was an Alternative Rock album, and it was her most successful album, both critically and commercially.
Her mezzo-soprano voice, coupled with her confessional lyrics and grunge style, suited the times and the mood. While Morissette is famous for her music, she also acted in a few movies and TV series.
Her innate curiosity and creative urges helped her test new avenues to express herself.
40. Adriana Lima (June 12, 1981)
Adriana Lima is a Brazilian model and the most successful Victoria's Secret Angel. For many years, she has been the second highest-paid model in the world, according to Forbes.
Models.com, an online model database, listed Lima among the New Supers. Adriana Lima became a model by coincidence after accompanying her friend to the Ford Supermodels of Brazil contest.
She won the contest and thus began her career. She walked the runway for many top designers, and she continues to be the brand ambassador for Maybelline, Chopard, Puma, and IWC.
Lima is a deeply devout Roman Catholic who carries a Bible backstage. She once remarked that if she were not a model, she would have been a nun.
39. Idina Menzel (May 30, 1971)
Idina Kim Menzel is a stage and theater artist, popular for her performances in Broadway musicals. She is an actress and singer who transitioned to TV and films yet retains her roots in music.
She won accolades at the American Music Awards, Tony Awards, Billboard Music Awards, etc., along with nominations for Drama Desk Awards and Drama League Awards.
The young audience would recognize Idina Menzel for voicing Elsa in Frozen, while she also starred in musical roles like Glee.
She acted in other notable films like Uncut Gems, Enchanted, Rent, etc. Her biggest Broadway performances have been in Rent, If/Then, Wicked, etc. She reprised her role from Wicked in the West End too.
38. Heidi Klum (June 1, 1973)
Heidi Klum is a German- American model, actress, and television presenter. She participated in a modelling contest called Model 92 in Germany and won it.
This kick-started her career. She walked the runway for reputed designers before she became the first European Victoria's Secret Angel.
She was also featured in the Sports Illustrated Swimsuit edition. After a period of only modelling, Heidi Klum became a television host and judge, with shows like Germany's Next Top Model and Project Runway.
She was nominated for six Emmy awards for her judging and hosting responsibilities. Heidi Klum also tried her hand at acting and appeared in Ella Enchanted, Blow Dry, Devil Wears Prada, Perfect Strangers, How I Met Your Mother, etc.
37. Ginnifer Goodwin (May 22, 1978)
Ginnifer Goodwin was born Jennifer Michelle Goodwin, but she changed her name to make it unique and closer to her local dialect.
The name instantly reminds us of Snow White from the TV series Once Upon a Time. Apart from this role, Ginnifer Goodwin worked in many successful films like Mona Lisa Smile, Walk The Line, He's Just Not That Into You, Ramona and Beezus, Something Borrowed, Tinker Bell and The Land of The NeverBeast, Zootopia, etc.
36. Wentworth Miller (June 2, 1972)
Wentworth Miller is a British-American actor and screenwriter. He graduated from Princeton University with an A. B. in English and decided to take up acting.
In his initial years in Hollywood, Miller struggled with getting lead roles. He also stated that he had an identity crisis, reconciling his biracial and homosexual identity.
He gained notice and acclaim for his role in the Fox drama Prison Break. Later, he starred with his Prison Break co-star Dominic Purcell in DC Legends of Tomorrow, and The Flash.
In 2013, he debuted as a screenwriter with a psychological thriller, Stoker, which was directed by Park Chan Wook.
35. Chris Colfer (May 27, 1990)
Chris Colfer is an American actor, singer, and author. He gained international recognition with his role as Kurt Hummel in the television musical series Glee.
For his role, Colfer earned critical acclaim and awards like the Golden Globe award, People's Choice Award, etc. Chris Colfer is a writer by nature, and from his childhood, he would write fairy tales and stories.
This talent led him to write the script, produce and act in the film Struck by Lightning. He later converted the story into a Young Adult novel series titled The Land of Stories.
34. Blake Shelton (June 18, 1976)
Blake Shelton is a country music singer, songwriter, and television presenter. He was born with a talent for music and loved to play country music from a young age.
He wrote his first song at fifteen years and moved to Nashville after schooling. He started working at a recording studio till he got his first contract.
Blake Shelton released his first self-titled album in 2001, and his lead single, Austin, became a number 1 hit on Billboard Hot Country Songs.
His first album went platinum as well. Following that, he released multiple music albums, which were equally successful. In 2007, Shelton became a music judge in talent shows like Clash of Choirs, Nashville Star, and The Voice. He continues to be a judge on the latter.
33. Gene Wilder (June 11, 1933)
Gene Wilder is the stage name of Jerome Silberman. He was a legendary comedian, actor, director, and producer. He also wrote scripts for films that he would direct and act in.
He is well-known for his various collaborations with Mel Brooks and Richard Pryor. Gene Wilder became the comedy idol of many future comedians with his portrayal of Willy Wonka and The Chocolate Factory, The Producers, Blazing Saddles, Young Frankenstein, Silver Streak, Stir Crazy, See No Evil, Hear No Evil, Another You, etc.
32. Macklemore (June 19, 1983)
Macklemore is an American rapper who gained fame and recognition as part of the music duo Macklemore and Ryan Lewis.
They released their debut single, Thrift Shop, in 2013, which went to number one on the Billboard Hot 100 list.
Their second single also went to number one on the Hot 100 list. This was a feat never achieved before.
Macklemore & Ryan Lewis released their first album and made more music but eventually split to get more creative freedom and develop.
Macklemore was heavily addicted to drugs and admitted to his problem in 2011. He worked on sobriety, and despite a brief relapse in 2012, he has stayed clean.
In 2018, He celebrated his Recovery Fest with a drug-free concert.
31. Colin Farrell (May 31, 1976)
Colin Farrell is an Irish actor of acclaim. He starred in many critically and commercially successful films like In Bruges, Saving Mr. Banks, The Lobster, etc.
He is known for his versatility in roles in films like War Zone, Ordinary Decent Criminal, Tigerland, Horrible Bosses, etc.
He earned acclaim for his roles in The Killing of a Sacred Deer, Hart's War, Phone Booth, Miami Vice, Total Recall, Minority Report, Fantastic Beasts, and Where to Find Them, etc.
Farrell is known in equal parts for his explosives movies as well as for his addiction to recreational drugs. He has declared that he sought help and rehabilitation.
30. Lauryn Hill (May 26, 1975)
Lauryn Noelle Hill is arguably the greatest female rapper of all time. She has set many first-times ever in music history and also has Guinness Book of World records.
Lauryn Hill was the first female rapper to reach the number 1 spot on both the Billboard 200 and Billboard Hot 100 lists.
At the Grammy Awards, She won 8 awards, the all-time highest for a female rapper. Lauryn Hill performed with her group, The Fugees, and released two albums.
But, she broke away from the group due to differences with Wyclef Jean and started her solo career with The Miseducation of Lauryn Hill.
Later, she released more songs with MTV Unplugged No 2.0. Hill could not manage the pressure and stress of her immense popularity and the music industry.
She withdrew into her shell, only to perform concerts from time to time.
29. Bill Hader (June 7, 1978)
William Thomas Hader Jr is a comedian, screenwriter, filmmaker, and actor. He is best known for his role in Saturday Night Live.
His impressions of celebrities and their impersonations were spot-on and hilarious. He earned his first Primetime Emmy nomination for SNL since Eddie Murphy.
Later, after he quit the SNL cast, Hader continued to work with Fred Armisson and Seth Meyers on Documentary Now! He also created, acted, wrote, directed, and produced the black comedy series Barry.
The other acclaimed works of Bill Hader include Hot Rod, Superbad, Tropic Thunder, Forgetting Sarah Marshall, Trainwreck, It: Chapter II, The Angry Birds Movie, its sequel, Sausage Party, Ralph Breaks the Internet, The Addams Family 2, etc.
28. Liam Neeson (June 7, 1952)
Liam Neeson is an actor from Northern Ireland. He is highly acclaimed for his many stellar performances and nominations at the Academy Awards, Golden Globes, Tony Awards, BAFTAs, and more.
Liam Neeson is well-known for his deep baritone voice and typical dialogues, especially from Taken. Liam Neeson gave life to characters like Aslan in the Narnia franchise, Monster in A Monster Calls, Qui Gon Jinn in the Star Wars franchise, Bryan Mills from the Taken franchise, etc.
Liam Neeson has also starred in acclaimed roles like Schindler's List, The Dark Knight Rises, Kinsey, The A-Team, Love Actually, Michael Collins, The Clash of the Titans, etc.
27. Mark Wahlberg (June 5, 1971)
Mark Wahlberg rose to fame in the early days as the lead singer of the hip-hop group Marky Mark and the Funky Bunch.
He was also one of the founding members of the boy band The New Kids On The Block, but he quit the group before they made any music.
In 1993, he shifted focus from music to acting and appeared in the TV series The Substitute. Since then, he had a long successful film career with hits like The Departed, The Perfect Storm, Planet of the Apes, The Italian Job, The Other Guys, Ted, Ted 2, Daddy's Home, its sequel, etc.
26. Awkwafina (June 2, 1988)
Awkwafina is an Asian American comedian, actress, and rapper. She was born Nora Lum and she was reserved and shy for most of her college life.
So, to let out her alter ego, she created the persona of Awkwafina to let out her comedic and rapper self.
Awkwafina released her single My Vag on Youtube. After the rap song became a hit, Awkwafina released her debut album, Yellow Ranger.
Simultaneously, she also starred in the MTV series Girl Code, followed by Neighbors 2: Sorority Rising, Ocean's 8, Crazy Rich Asians, Jumanji: The Next Level, Shang-Chi and the Legends of The Ten Rings, The Farewell, Awkwafina is Nora From Queens, etc.
25. Peter Dinklage (June 11, 1969)
Peter Dinklage is an American actor who worked on stage, in films, and on television. He is most famous for his role as Tyrion Lannister in the epic fantasy drama Game of Thrones.
He won many accolades for the role like four Primetime Emmy awards, a Golden Globe, a SAG award, etc.
Dinklage suffers from a common form of dwarfism and is vocal on all issues relating to their rights. He also refuses to be typecast into roles meant only for dwarf people.
Peter Dinklage has starred in several films and TV series like Avengers: Infinity War, My Dinner with Hervé, Three Billboards Outside Ebbing, Missouri, The Chronicles of Narnia: Prince Caspian, Death at a Funeral, X-Men: Days of Future Past, The Station AAgent, Living In Oblivion, etc.
24. Amy Schumer (June 1, 1981)
Amy Schumer is an American stand-up comic, actress, and writer. She started her stand-up career in the early 2000s, but she got her big break when she participated in the show, The Last Comic Standing.
After that, she appeared in TV shows like Reality Bites Back, 30 Rock, Comedy Central Presents, etc. Schumer created, co-wrote, and co-produced the hit TV series, Inside Amy Schumer.
She also wrote her humorous memoir titled The Girl With The Lower Back Tattoo. She made her film debut with Trainwreck, I Feel Pretty, etc.
Schumer was nominated for two Grammys for her stand-up tour Amy Schumer: Live At Apollo and the spoken word album for The Girl With The Lower Back Tattoo.
23. Iggy Azalea (June 7, 1990)
Iggy Azalea is the stage name of the Australian rapper and hip-hop artist, Amethyst Amelia Kelly. She moved to America at 16 years of age to become a rapper.
Azalea released her singles Pussy and Two Times on Youtube which earned her a record contract with Grand Hustle.
Azalea came to America and released her mixed tape, Ignorant Art. She followed it up with her album The New Classic.
It achieved a feat that has not been achieved since The Beatles. Iggy Azalea was in the first and second spots of the Billboard Hot 100 list.
Azalea earned two AMAs, three Billboard Music Awards, an MTV VMA, for Teen Choice Awards, and more.
22. Troye Sivan (June 5, 1995)
Troye Sivan is an Australian singer-songwriter, actor, and Youtuber. He was born in South Africa and moved to Perth, Australia.
He began his career on Channel Seven Perth Telethon in 2006. He sang at the telethon in 2006, 07, and 08.
On Youtube, he started to upload his songs and gained a steady following. EMI Australia offered him a record contract in 2013 with his EP, TRXYE.
Sivan tasted his first Billboard 200 listing with this EP. Later, he released another EP titled Wild and his first album, Blue Neighborhood.
His single Youth reached number 1 on Billboard Hot 100. He has similar success with his second album Bloom, as well.
Sivan began his acting career and portrayed young Wolverine in X-Men Origins: Wolverine, and the title role in the Spud franchise.
21. Prince (June 7, 1958)
Prince is one of the greatest musicians of his generation. He released 39 albums during his long and highly successful music career.
He is a singer+songwriter, instrumentalist, and actor who was famous for his wide vocal range and eclectic musical genres.
Throughout his career, Prince won several accolades, including the Grammy President's Merit Award, the AMA for Achievement and of Merit, the Billboard Icon Award, an Oscar, and a Golden Globe Award.
Prince is also famous for changing his name the most. He was initially called Prince but later changed it to The Artist (Formerly Known as Prince), Camille, Joey Coco, etc.
20. K.J. Apa (June 17, 1997)
K.J. Apa, born Keneti James Fitzgerald Apa on June 17, 1997, in New Zealand, is a talented actor and musician.
He rose to prominence for his portrayal of Archie Andrews in the television series "Riverdale," based on the Archie Comics. Apa's charismatic performance and boy-next-door charm made him a fan favourite on the show, which debuted in 2017 and has garnered a large following worldwide.
Prior to "Riverdale," Apa appeared in various New Zealand television series and films.
Apart from his acting career, he is also an accomplished musician and has released his own music. With his good looks, acting skills, and musical talents, K.J. Apa has become a prominent young actor in the entertainment industry.
19. Neil Patrick Harris (June 15, 1973)
Neil Patrick Harris is an actor, singer, television host, and writer. He is an acclaimed actor and host who has won several awards for his performances in Broadway shows and TV series.
His most famous role has been that of Barney Stinton in How I Met Your Mother. Neil Patrick Harris has starred in several Broadway shows.
His performances in Sweeney Todd, Proof, Rent, The Expert At The Card Table, Assassins, Hedwig and The Angry Inch, Cabaret, etc.
His television roles began with Doogie Howser M. D. where he played the title role. He followed it up with Stark Raving Mad, Murder She Wrote, Best Time Ever with Neil Patrick Harris, etc.
As a TV host, he hosted the Tony Awards ceremony in 2009, 2011, 2012, and 2013.
18. Lucy Hale (June 14, 1989)
Lucy Hale, born Karen Lucille Hale, in the United States, is an American actress and singer. She gained fame and recognition for her role as Aria Montgomery in the popular television series "Pretty Little Liars" (2010-2017).
Hale's portrayal of Aria, one of the main characters, garnered praise for her performance and contributed to the show's massive success.
Beyond her acting career, she has also pursued her passion for music, releasing her own music projects. Hale has ventured into various other acting roles in both film and television, showcasing her versatility as an actress.
With her talent, charm, and multifaceted career, Lucy Hale has become a well-known figure in the entertainment industry.
17. Morgan Freeman (June 1, 1937)
Morgan Freeman is an American actor, director, and narrator. He is well-known for his soothing voice and slow speech, which have made him an excellent narrator with a voice that can be instantly recognized.
As an actor, he has won wide acclaim on stage and in films. Morgan Freeman won multiple awards and nominations, including an Academy Award, a Screen Actors Guild Award, a Golden Globe Award, an Obie Award, Kennedy Center Honors, etc.
The most prominent roles of Freeman have been in Get Smart, Lean on Me, Driving Miss Daisy, Shawshank Redemption, Glory, The Unforgiven, Se7en, Amistad, Million Dollar Baby, Invictus, Dark Knight trilogy, etc.
16. Tom Holland (June 1, 1996)
Tom Holland is one of the most famous Brits under 30 years. He is an actor who has won multiple accolades like BAFTA, Saturn awards, etc.
Forbes has listed him in its list of 30 Under 30 Europe List. Holland began his career as a child when he joined the stage production of Billy Elliot.
He worked in that play till 2010 in the supporting role and later the lead role. In 2012, he made his film debut with The Impossible.
He followed it up with How I Live Now, In The Heart of The Sea, Wolf Hall, etc. His most popular role to date has been as Peter Parker/ Spider-Man in MCU films.
He played the role in the Spider-man trilogy, Avengers: Infinity War, Avengers: Endgame, and Captain America: Civil War. After the MCU roles, he continued to star in films like Cherry, The Devil All The Time, etc.
15. Laverne Cox (May 29, 1972)
Laverne Cox is an American actress, activist, and television personality. She is best known for her groundbreaking role as Sophia Burset in the critically acclaimed Netflix series "Orange Is the New Black" (2013-2019).
Cox's portrayal of Sophia, a transgender inmate, made her the first openly transgender person to be nominated for a Primetime Emmy Award in the acting category.
Beyond her acting career, Cox is a prominent advocate for transgender rights and visibility. She has used her platform to raise awareness about issues faced by the transgender community and has become a powerful voice for equality.
Laverne Cox's impact in the entertainment industry and her dedication to advocacy have solidified her as an influential figure and role model for transgender individuals worldwide.
14. Kanye West (June 8, 1977)
Kanye West is a rapper, singer-songwriter, record producer, and fashion designer. He began his career as a record producer for Roc-a-Fella Records.
Through his early work, he produced many singles for several artists and also created the 'Chipmunk Soul' sampling style.
After working with many artists, Kanye West decided to become a rapper himself and released his debut album titled The College Dropout.
After the success of his debut album, he released many more albums in different styles like minimalism, maximalism, autotuned music, Christian gospel music, etc.
All his music apart, Kanye West is equally famous for his controversial and often polarizing comments on racism, slavery, U. S. politics, religion, etc. He had long spats with fellow artists like Taylor Swift, Beck, etc.
13. Marilyn Monroe (June 1, 1926)
Marilyn Monroe is the stage name of Norma Jeane Mortenson. She was an actress, model, and singer, famous as the 'Blonde Bombshell'.
She was one of the key figures of the sexual revolution in Hollywood that ushered in an era where women's roles saw a drastic change.
She was a sex symbol from the 1960s until long after her death. Marilyn Monroe's films did exceedingly well at the box office and earned an equivalent of $ 2 billion (inflation-adjusted as of 2021).
Her hits include Some Like It Hot, Gentlemen Prefer Blondes, Niagara, Don't Bother to Knock, How to Marry a Millionaire, Seven Year Itch, The Misfits, etc.
All through her life, Marilyn Monroe suffered from mood disorders, having grown up in foster care homes and orphanages.
She suffered from barbiturate addiction and eventually died of an overdose.
12. Tupac Shakur (June 16, 1971)
Tupac Shakur was born Leshane Parish Crooks, but he adopted different stage names throughout his music career, like 2Pac and Makaveli.
Shakur was a rapper and an actor, well-known for his lyrics that deal with issues of inner-city youth.
He spoke about concerns of the minority community and today's problems. Tupac Shakur released his debut album 2Pacalypse Now in 1991, with political lyrics and West Coast hip-hop style.
Most of his later albums were in the same style until his 1996 double-length album, All Eyez On Me, which had gangsta rap lyrics.
This album got Diamond certified, along with his Greatest Hits album that was posthumously released. Tupac Shakur was embroiled in gang-related disputes and was shot five times in the lobby of his New York studio.
He survived the shooting for the first time, but in 1996, he was again in a drive-by shooting incident in Las Vegas that killed him.
11. Natalie Portman (June 9, 1981)
Natalie Portman is an Israeli-American actress who won widespread acclaim for her roles and performances. She won an Academy Award for Black Swan and two more nominations for her roles in Closer and Jackie.
She also tasted commercial success with her role in the Thor franchise and Star Wars franchise. Natalie Portman has starred in many more acclaimed roles in films like Leon: The Professional, The Other Boleyn Girl, V For Vendetta, Annihilation, No Strings Attached, etc.
She also starred in Broadway plays like The Diary of A Young Girl, The Seagull, etc.
10. Mary-Kate and Ashley Olsen (June 13, 1986)
Mary-Kate Olsen and Ashley Olsen are American actresses, fashion designers, and entrepreneurs. They gained fame as child actors, starting with their role as Michelle Tanner in the hit television series "Full House" (1987-1995).
The Olsen twins quickly became pop culture icons, starring in numerous films and television projects throughout their childhood and teenage years.
As they grew older, they transitioned into the fashion industry and launched their successful luxury fashion brand, The Row, known for its minimalist and sophisticated designs.
The Olsen twins have received acclaim for their contributions to both the entertainment and fashion worlds. They have become influential figures in the industry, known for their unique sense of style and business acumen.
9. Nicole Kidman (June 20, 1967)
Nicole Mary Kidman is an Australian-American actress and producer. She has earned many awards and nominations for her work.
Kidman won the Academy Award for The Hours and earned four more nominations for Moulin Rouge, The Rabbit Hole, Lion, and Being The Ricardos.
Nicole Kidman starred in more award-winning TV series and films like Big Little Lies, Hemingway and Gelhorn, The Undoing, Days of Thunder, Eyes Wide Shut, Batman Forever, To Die For, Cold Mountain, etc.
Nicole Kidman is also the Goodwill Ambassador of UNICEF and UNIFEM. She also sang for her musical Moulin Rouge and released three singles and an EP.
8. Ian McKellen (May 25, 1939)
Ian McKellen is an iconic British actor with an extensive career in West End, films, and television. He is a cultural icon who was given the honour of the Commander of the British Empire and the Companions of Honour by the British monarchy.
He is one of the most respected West End actors who has worked on Shakespearean plays. His films also range from Shakespearean to science fiction, contemporary to spic fantasy stories.
He has won seven Olivier Awards, a Tony Award, a Golden Globe award, and multiple nominations for Oscars, BAFTAs, Emmys, etc.
His most memorable roles were in the Lord of the Rings franchise, the Hobbit franchise, the X-Men franchise, The Da Vinci Code, Richard III, The Beauty and The Beast, The Last Action Hero, etc.
7. Kendrick Lamar (June 17, 1987)
Kendrick Lamar is an American rapper and record producer. He is one of the most influential artists in America and the music industry, in general.
He won 14 Grammy awards, two AMAs, six Billboard Music Awards, 11 MTV VMAs, a Pulitzer Prize for music, an Academy Award nomination, etc.
Kendrick Lamar began his musical journey with his mixtape, Y. H. N. I. C. (Hub City Threat Minor of the Year), which got him noticed.
Later, he signed up with the Top Dawg Entertainment label and released more music. His first Studio album was Section 80, followed by Good Kid, M. A. A. D. City, To Pimp A Butterfly, Damn, etc. His albums were all certified Platinum and above.
6. Helena Bonham Carter (May 26, 1966)
Helena Bonham Carter is an English actor of high acclaim. She is known for her varied roles that cannot be categorized into a genre.
She played roles that ranged from the quirky to the psychotic, from shy and timid to a commanding royal.
Jelena Bonham Carter starred in great films like A Room With a View, Wings of a Dove, The King's Speech, Mighty Aphrodite, Fight Club, the Harry Potter franchise, Les Miserables, Sweeney Todd: The Demon Barber of Fleet Street, Alice in Wonderland, Dark Shadows, Ocean 8, Enola Holmes, Great Expectations, etc.
Helena Bonham Carter is famous for her collaborations with her then-husband, Tim Burton, to make quirky and dark comedies. She has worked with Johnny Depp in many of his Tim Burton productions.
5. Chris Evans (June 13, 1981)
Chris Evans is an American actor, most famous for his role as Captain America in the MCU films. He started his career in the early 2000s with roles in teen films and comedies like Opposite Sex, Not Another Teen Movie, The Perfect Score, etc.
He also starred in superhero films like Fantastic Four, its sequel, TMNT, Push, etc. In 2011, Evans was cast as Captain America in Captain America: The First Avenger.
He reprised this role in all other films in the Avengers franchise and the Captain America franchise. This role made him an international sensation.
After the MCU roles, Chris Evans has starred in several dramatic roles like Gifted, Knives Out, Defending Jacob, Before We Go, etc.
4. Octavia Spencer (May 25, 1970)
Octavia Spencer is an American actress and producer. She also wrote a children's book series titled The Case of the Time-Capsule Bandit and The Sweetest Heist in History.
Octavia Spencer is a highly acclaimed actress who earned two Academy Award nominations for Hidden Figures and The Shape Of Water, while she won the award for The Help.
She also received awards and nominations from BAFTA, Golden Globe Awards, SAG awards, etc. Initially, Octavia Spencer was offered a brief and supporting role in films like A Time of Kill, 7 Pounds, etc.
Her recent roles include Gifted, the Divergent series, Luce, Get On Up, Red Band Society, etc.
3. Johnny Depp (June 9, 1963)
John Christopher Depp is an American actor, producer, and musician. He is well-known for playing quirky characters and is considered among the best character actors.
Depp has been nominated for three Academy Awards, and two BAFTAs and won a Golden Globe award, a SAG award, etc.
Johnny Depp is famous for his roles like Captain Jack Sparrow in the Pirates of the Caribbean franchise, Mad Hatter in the Alice in Wonderland films, Willy Wonka in Charlie and The Chocolate Factory, and What's Eating Gilbert Grape, Edward Scissorhands, Corpse Bride, 21 Jump Street, etc.
Recently, Johnny Depp was in court fighting a case of defamation based on an op-ed by his ex-wife Amber Heard, where she alleged domestic abuse.
2. Angelina Jolie (June 4, 1975)
Angelina Jolie is an actress, producer, director, and humanitarian. She has starred in many critically acclaimed films like Changeling, Girl, Interrupted, Maleficent, Mr. & Mrs. Smith, Salt, A Mighty Heart, the Lara Croft film franchise, Eternals, etc.
Angelina Jolie is also known for her humanitarian efforts as the Special Envoy for the United Nations High Commission for Refugees.
She has adopted children from poverty-stricken countries and has a family of six children.
1. Paul McCartney (June 18, 1942)
Sir Paul McCartney is a British singer, songwriter, and musician. He is a member of the 1960s band The Beatles.
He was the co-songwriter, bassist, and co-lead vocalist of the group along with John Lennon, George Harrison, and Ringo Starr.
He taught himself how to play the guitar and piano and write songs based on his inspiration from his father.
Later, McCartney joined the band The Quarrymen, which led to the creation of The Beatles. Paul McCartney is credited with the style and theme of the band's greatest hits in the album, Sgt. Pepper's Lonely Hearts Club.
Even after the Beatles split in the 1970s, Paul McCartney continued his successful career with his own band called Wings.