»
Top 50 Greatest Black Filmmakers Of All Time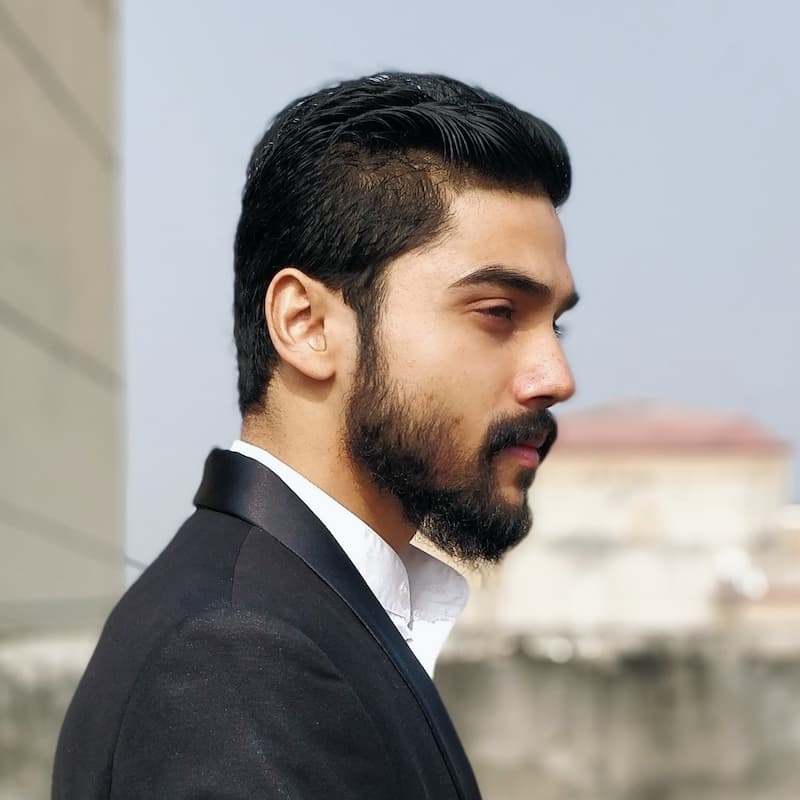 Shivam-Posted May 2, 2023
---
Black film directors, producers, actors and writers have changed the landscape of Hollywood by churning out blockbuster hits and critically acclaimed titles centred around Black people and their issues over the years.
These movie makers have gone on to release fascinating, engaging, thought-provoking, and action-packed features for decades; despite having notoriously struggled for representation and opportunity within the motion picture industry for years.
While not all of them continue to be prominent in popular culture today, many have, undoubtedly, paved the way for future generations through their groundbreaking contribution to world cinema. Most cinema enthusiasts across the globe popularly acknowledge that the 2010s were a pivotal decade for Black actors and filmmakers as they brought in fresh storylines with standout Black protagonists.
However, the foundation for Black filmmakers, actors and writers to succeed in mainstream cinema was set half a century ago. It was in the seminal 1970s decade, with the arrival of *Blaxploitation* (a portmanteau of the words "Black" and "Exploitation") films, that cinema about the cause of Black people took centre stage in the world of cinema in a major way.
Without this funding pedestal, Black filmmaking would have struggled to step up to reach a position today where racial stereotypes are challenged quite audaciously and boldly by a whole host of filmmakers in both the mainstream and niche worlds of cinema.
So, while the 1970s began a raging movement, the 2010s gave it the necessary contemporary shape. Therefore, by bringing Black queerness to the forefront, the 2010s became the banner decade for Black filmmaking in the world.
Since we have become relatively familiar with Black storytellers today, it is vital to dive into film history to get better acquainted with some of the finest names to have graced show business with their undeniable presence.
But, before we start with the names, let us try to absorb the fact that some of these reputed personalities have had to contend with unconscionable disparity since the earliest days of filmmaking.
What is even more saddening is that they have had to bear the burden of racial discrimination despite having done their best to revolutionize the entertainment industry since its very inception.
Therefore, in this article, we celebrate remarkable men and women who have not only managed to withstand the winds of change and break free from the shackles of stereotypes but have also, in the process, left an indelible mark in the world of cinema.
50. Phillip Youmans
The pup of the list is the 23-year-old Philip Youmans, who wrote, shot, directed and edited his first feature-length film, Burning Cane, as a senior in high school, when he was 17.
The motion picture is an elegiac drama that strives to tell the tale of a woman of faith whose son is faltering and a rural minister who happens to be scuffling with the many setbacks in his life.
The film took home big awards at the Tribeca Film Festival, including Best Feature, Best Cinematography, and Best Actor for Wendell Pierce (Treme) as the tippling pastor. Youmans may only just be starting, but he has already shown a lot of promise and potential when it comes to fulfilling his lifelong cinematic ambitions.
49. Tyler Perry
One of the wealthiest film and television personalities in the world, Tyler Perry is best recognized for his multimillion-dollar brand through which he aims to create content for an audience that has been largely ignored by both the mainstream media and Hollywood.
Yes, we do agree that he has been derided for amplifying negative or stereotypical images of Black identity, but it is difficult to negate the fact that he continues to showcase A-list and up-and-coming Black talent in his work.
It's been reported that Perry's two dozen theatrical releases have garnered more than $1.1 billion globally. He also operates one of three major studios in Georgia and rents out space to other filmmakers for their movie and television projects.
Needless to say, the man has helped nurture the state's film industry to a great extent.
48. Bill Duke
Bill Duke by name might not ring a bell, but, once you get to learn of the projects he's been a part of, you sure will remember him as that guy who played a soldier or a cop.
Indeed, the man has gone on to portray several characters in film and television. When it comes to his credits as a director, he is responsible for bringing several television episodes to life, including the shows Cagney & Lacey, Dallas, and Miami Vice.
While he usually works in the action and crime drama genres as a screen performer, he has also directed crime dramas such as A Rage in Harlem, Deep Cover, and one of the best Whoopi Goldberg comedies, Sister Act 2: Back in the Habit.
47. Sidney Poitier
This Oscar-winning acting great's work as an actor-director, particularly in the '70s, is a testament to the fact that a fantastic actor could also be a competent director if they truly wished to; irrespective of their harsh external realities.
As actor-director, the legendary film figure began with 1972's Buck and the Preacher, and we would recommend you to do the same in case you wish to know the artist anew.
The first black actor and first Bahamian to win the Academy Award for Best Actor, he was also known for his comedies with Bill Cosby: Uptown Saturday Night and Let's Do It Again.
That being said, Poitier's illness-fated 1972 love story, A Warm December, feels pretty much a lost find to most film historians today. Nonetheless, the man sure was one of the last major stars from the Golden Age of Hollywood cinema.
46. Malcolm D. Lee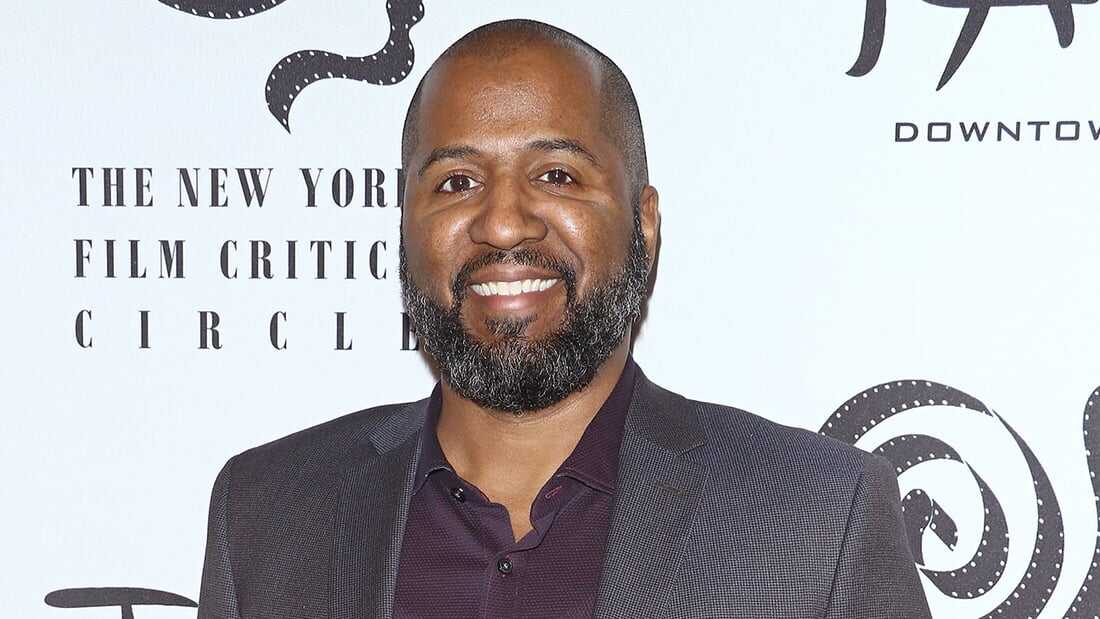 While most Black filmmakers are credited with helming tent-pole projects or serious and socially driven dramas, Malcolm D. Lee carved a niche for himself by churning out one comedy flick after another.
However, what's interesting about his projects is the fact that they are toplined by Black actors. Some of his the filmmaker's better-known projects are The Best Man (his directorial debut), its sequel, and Girls Trip.
Lee is a graduate of Packer Collegiate Institute and Georgetown University and is the cousin of acclaimed movie maker Spike Lee.
45. Radha Blank
Born and raised in New York City, Blank is known for writing, directing, producing, and starring in The Forty-Year-Old Version, which fetched her the U. S. Dramatic Competition Directing Award at the Sundance Film Festival.
Netflix snagged the motion picture which can come off as visually similar to She's Gotta Have It. That's because she served as a writer on the Netflix series of the same name, based on Nola Darling's continuing adventures.
That said, Radha achieved widespread acclaim for her work on The Forty-Year-Old Version, whose autobiographical nature is highlighted as the story progresses.
44. Michael Schultz
Michael Schultz attended Riverside High School in Milwaukee and was a very active student. While he loved to play baseball and football, he also ensured to partake in student theatre productions.
A director and producer of theatre, film and television, he was racking up episodic TV credits of late. However, his '70s comedies, namely Cooley High, Car Wash, and Greased Lightning, kept him busy as a filmmaker.
Schultz, who was inducted into the Black Filmmakers Hall of Fame in 1991, took the reins of the musical Sergeant Pepper's Lonely Hearts Club Band with the largest budget entrusted to an African-American movie maker at the time.
43. Kasi Lemmons
Kasi Lemmons managed to arrest the attention of film critics when her debut as writer-director - Eve's Bayou - earned her the National Board of Review's best directorial debut nod and the Independent Spirit Award for the Best Debut Feature, respectively.
Since then, her projects have mostly come across as ambitious, smart, and wild in equal measure. However, her name continues to be associated mainly with her debut feature which has also been placed on the National Film Registry in 2018.
However, it is imperative to underscore the fact that Lemmons has also directed the Netflix limited series Self Made and an episode of ABC's Women of the Movement.
42. Carl Franklin
Like several working filmmakers of colour today, Carl Franklin has spent much of the last two decades testing his craft in television. He grew up in Richmond, California, and graduated from the University of California.
He decided to continue his education at the AFI Conservatory, where he graduated with an M. F. A. degree in directing in 1986. After having completed his Master's program, he landed a job with movie producer-director Roger Corman in 1989.
Sooner than later, he got himself involved in 1991's crime drama One False Move, which went on to garner an Indie Spirit Award. Franklin, who has confessed to being interested in the universal values of the Black experience, was also allowed to direct a two-part miniseries, Laurel Avenue, which revolved around an African-American family in Minnesota.
The man was successful in maintaining his A-list status during the '90s by spearheading titles such as One True Thing.
41. Euzhan Palcy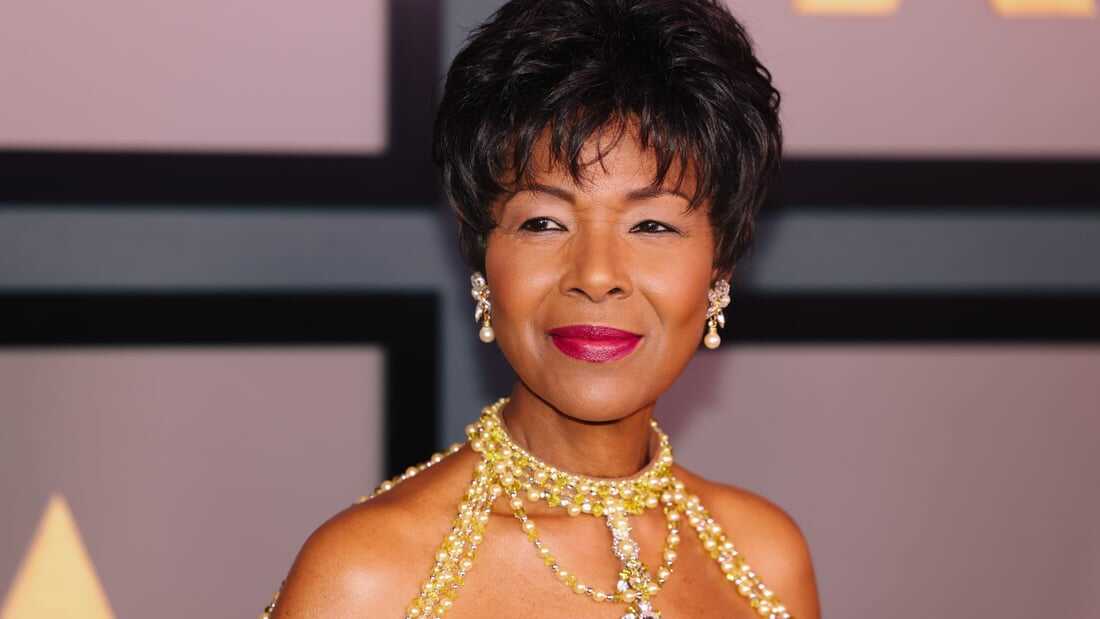 Let's just start by stating the fact that Euzhan Palcy is the first black female director to have a film produced by a major Hollywood studio, that being by MGM.
The project was called A Dry White Season and it focused on the opposition to apartheid. Also a screenwriter and producer, she is known to have injected her films with important themes of race, gender, and politics, with a special emphasis on the perpetuated consequences of colonialism.
Her debut feature film, Sugar Cane Alley, went on to earn the César Award for Best First Feature Film.
40. Ossie Davis
Ossie Davis is a household name in Black cinema who is revered amongst the community as an accomplished activist and pioneer. Several notable Black directors are known to have worked with him as an actor.
However, he is best known for starring alongside his equally talented wife, Ruby Dee, until his death. Even though most film historians and cinema enthusiasts remember him for being a talented performer, he has also done his best to move the culture forward by helming projects such as Cotton Comes to Harlem, Black Girl, and Gordon's War.
Before Davis pledged to pursue a career in acting, he ran into the usual roadblocks that people of colour suffered at that time. He was asked to only portray stereotypical characters, but he went on to turn the tables soon enough.
The man was inducted into the American Theater Hall of Fame in 1994.
39. The Hughes Brothers
Twin brothers Allen and Albert Hughes, who have been making movies together since they were 12, have done a commendable job at creating gritty portrayals of Black youth and violence in their projects.
In addition, they have also brought to light criminals in the Vietnam era and modern-day gangs. Best known for having directed The Book of Eli, they have been involved in directing and producing film and television projects together between 1993 and 2001.
However, they started working separately post-2004 after Albert moved to Prague, Czech Republic. Some of their other projects are 1993's Menace II Society, 1995's Dead Presidents, and 2001's From Hell.
38. Nia DaCosta
Popular cinema-based site IMDb lists Nia as a director and screenwriter, who became the first African American woman to have a film debut at the box office during opening week.
This happened with the release of the Jordan Peele project Candyman. She is also known to have written and directed the crime thriller film Little Woods, which went on to receive the Nora Ephron Prize at the Tribeca Film Festival.
She added another feather to her cap in 2020 when she became the youngest filmmaker to direct a Marvel film, beating the record set by Ryan Coogler. As of today, Nia is supposed to be involved with the production of an adaptation of Hedda Gabler.
37. Janicza Bravo
Bravo was born in New York City and attended the Playwrights Horizons Theater School of the New York University Tisch School of the Arts. She majored in directing and design for theatre.
Today, she is understood to be a filmmaker who has been creating innovative films since the beginning of her career. Her best-known work is Zola, which she both co-wrote and directed.
Also a producer and screenwriter, Janicza's film, Gregory Go Boom, went on to win the short-film jury award at the Sundance Film Festival. That said, she is also known to have helmed numerous episodes of quite a few television shows.
36. Eugene Ashe
Writer-director Eugene Ashe is known to have worked as a musician as part of the R&B band Funky Poets. The former Sony music artist and Harlem native is acknowledged among film enthusiasts for writing and directing the unforgettable romance Sylvie's Love.
The motion picture is important in the sense that it is a refreshing display of Black love which had been neglected by mainstream filmmakers for the longest time.
35. Tressie Souders
Before you continue flipping through our story, let me assure you that men weren't the only ones sharing their perspectives on contemporary Black life in film in the early 20th Century.
It was also a time when Black women started to have their voices heard. One such individual was Tressie Souders, who is notably known as the first Black woman to have ever directed a feature film (A Woman's Error).
While the project is said to have been distributed by Afro-American Film Exhibitors' Company in 1922, no version of the film can be found for screening today. Worse still, the director and writer is as elusive as the film itself since not a lot of information about her is available on the internet, besides the aforementioned facts.
34. Spencer Williams Jr.
American actor and filmmaker Spencer Williams Jr. might be remembered for portraying Andy on TV's The Amos 'n' Andy Show, but he has also directed films including the 1941 race film The Blood of Jesus.
A pioneering African-American film producer and director, he studied at the University of Minnesota and served in the U. S. Army during and after World War I.
While film historians are familiar with his work as a character actor in a series of Black-cast westerns in the 1930s, what most people don't recall is that he also served as a sound technician, scriptwriter, and assistant director for producer Al Christie during the time.
33. Noble Johnson
Film historians acknowledge that Black actors found work during the silent film era, but were often confined to racially stereotypical roles. However, there were performers and producers like Noble Johnson who sought to change this.
While he was a successful character actor who appeared in 144 films, he didn't just decide to stick to his acting gigs. We say so because the man went on to establish the all-Black-owned and Black-run production studio, Lincoln Motion Picture Company, with his brother George in 1916.
A lot many people believe that it was, in fact, the birthplace of the "race film" genre. Johnson did his best to produce positive films starring Black actors and used to fund the studio with checks from his acting work.
Even though the company managed to bankroll only five films, it, indeed, paved the way for Black-owned film companies that followed.
32. Maria P. Williams
Unfortunately, not a lot of film buffs across the globe today seem to have heard of Maria P. Williams, who is credited with being the first Black female film producer through her work on the 1923 silent film The Flames of Wrath.
She dedicated her life to public service and activism working as a school teacher and community organizer very early in her career. However, she never abandoned her interest in the liberal arts.
In fact, she tried her hands not only at film production but also at scriptwriting and acting. In her 1916 book My Work and Public Sentiment, she identified herself as a national organizer and speaker with the Good Citizens League.
Also, she made sure to mention that ten per cent of the proceeds would go to suppressing crime among African Americans.
31. Roger Ross Williams
The first African American director to win an Oscar, Roger Ross Williams attended Northampton Community College in Bethlehem, Pennsylvania and New York University in New York City. The filmmaker made history in 2010 by winning an Academy Award for his documentary short film Music by Prudence.
The story of the feature captured the life of 24-year-old Zimbabwean singer, Prudence Mabhena, who vowed to show the world that "disability does not mean inability." Williams began his career in the entertainment industry by producing political satire for Comedy Central in the mid-1980s.
30. Victoria Mahoney
Victoria Mahoney should be included in our story simply because of the fact that she was handpicked by J. J. Abrams to direct the second unit of Star Wars: The Rise of Skywalker; therefore, making her the first woman to direct a Star Wars film in the franchise's more than 40-year history.
The lady made her directorial debut in 2011 with the semi-autobiographical film Yelling to the Sky. However, in the last decade, we have seen her primarily direct episodes of series such as Queen Sugar, Grey's Anatomy, American Crime, Lovecraft Country, Power, and You.
29. Tim Story
One of the most commercially successful Black filmmakers, Tim Story started making his presence felt after the release of his directorial debut, Barbershop, in 2002. The comedy feature went on to spawn two other films in the franchise.
However, he shot to global fame following the release of Fantastic Four and its sequel Fantastic Four: Rise of the Silver Surfer, which together grossed more than $600 million at the worldwide box office.
In total, Story's films have hauled in more than $1.2 billion worldwide, which, of course, is a huge number.
28. Debbie Allen
The multitalented Debbie Allen is not only a filmmaker but also an actor, dancer, singer, producer, and former member of the President's Committee on the Arts and the Humanities.
Perhaps best known for her work as a director-producer on the popular '90s sitcom A Different World, she is known to have produced Steven Spielberg's award-winning historical drama Amistad, which has been titled after the Spanish ship that carried the enslaved.
Recipient of a Golden Globe Award and a star on the Hollywood Walk of Fame (1991), she delivered one of the better performances of her career by playing dance teacher Lydia Grant in the musical-drama television series Fame (1982-1987).
27. Reginald Hudlin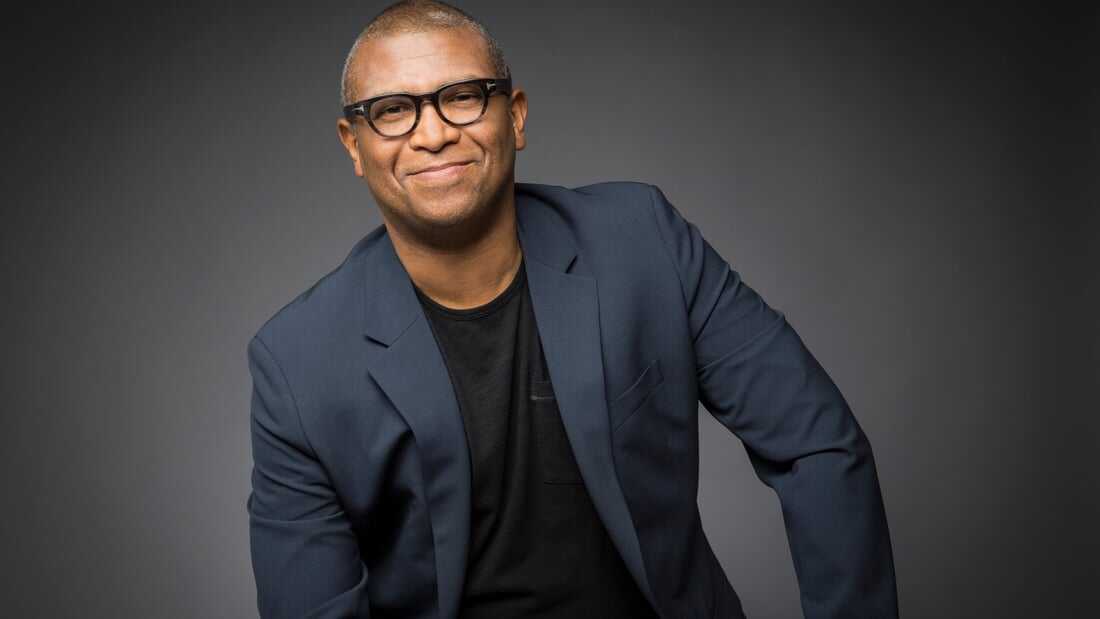 Given the amount of work he's done so far in his career, it wouldn't be an exaggeration to assert that Reginald Hudlin is a game-changer for Black filmmakers. His contribution to several feature films and productions has earned him some of the highest accolades.
While he has served as one of the producers of Quentin Tarantino's Django Unchained, he has also directed projects such as House Party, Boomerang, Bébé's Kids, and The Ladies Man over the years.
That said, the man also served as the President of Entertainment for Black Entertainment Television (BET) from 2005-2008. Not only has he written numerous graphic novels but he is also known to have co-produced the 88th Academy Awards ceremony and other TV specials.
26. Paris Barclay
Those who are familiar with Paris Barclay's work would instantly recognize him as being a true blue heavyweight in the field of directing for television. The Emmy Award-winning director remains booked and busy with a new episode of the show he's been working on.
However, before he decided to step over to the small screen, he helmed Don't Be a Menace to South Central While Drinking Your Juice in the Hood. This was in collaboration with fellow Black director and producer Keenen Ivory Wayans.
If you're interested in getting a glimpse of his work on television, you'd like to know that he has helmed episodes for In Treatment, Sons of Anarchy, NYPD Blue, Cold Case, and Glee.
25. Gina Prince-Bythewood
Let's start by mentioning that Gina began her career in the entertainment industry as a writer for multiple television shows in the 1990s. For her work on the anthology series CBS Schoolbreak Special, she was nominated for two Daytime Emmy Awards.
After having spent years gaining insight as a writer on popular TV shows like A Different World and South Central, she decided to make the transition to directing with her debut feature, Love & Basketball.
While she went on to create a few more films, she also continued to write and direct television shows such as Felicity, The Bernie Mac Show, and Girlfriends. A recipient of an Independent Spirit Award, Prince-Bythewood has helmed projects such as The Secret Life of Bees, The Old Guard, and The Woman King.
24. Jordan Peele
Yes, we agree that for several years, acclaimed film director Jordan Peele was identified with the comedy show Key & Peele, in which he starred alongside fellow comedian and friend Keegan-Michael Key.
However, things changed for the better after his Oscar-winning feature film, Get Out, hit the screens in 2017. A horror drama that revolved around the critical issue of racism, it went on to become a breakout hit by earning over $100 million in sales domestically within its first three weeks of release.
Indeed, it made him the first Black writer-director to have managed to hit that mark with his debut movie. He followed the critical and commercial success of Get Out with Us, which also received critical and commercial success.
That said, Peele has also served as an active producer of television shows and films such as Hunters, Lovecraft Country, The Twilight Zone, Candyman, and BlacKkKlansman.
23. Ryan Coogler
The director of the global box office hit Black Panther, Ryan Coogler gained critical acclaim and attention for his debut film Fruitvale Station, which hit the cinemas in 2013. Soon after, he was seen directing Creed, a spin-off sequel to the Rocky movies.
After having made a name for himself, he was trusted with a budget of $200 million to bring the Black superhero Black Panther to the big screen. He hit the ball out of the park as the motion picture went on to amass over $1.3 billion in ticket sales globally.
Aside from being only the second Black filmmaker to have a film top $1 billion worldwide, he is also supposed to have struck a five-year deal with Disney to create exclusive television programming.
22. Bill Gunn
Described by filmmaker Spike Lee as "one of the most under-appreciated filmmakers of his time", Bill Gunn is remembered for the 1973 cult classic horror film Ganja and Hess, which aimed to combine the genre of horror with the style of blaxploitation.
The drama, which explores sex, identity, and African American life, was chosen as one of the ten best American feature films of the decade at the Cannes Film Festival in 1973.
Aside from being a visionary filmmaker, Gunn was also a competent playwright, novelist, and actor.
21. Dee Rees
Since Dee Rees had been a dedicated student of director Spike Lee, it was only obvious that she would go on to make her presence felt in the entertainment industry.
The lady graduated from New York University and immediately went to work. While she served as an intern on Lee's Inside Man and When the Levees Broke, she also utilized her experience to pen a script at the time.
In 2011, that script manifested into her first feature film Pariah. Sooner than later, her third directorial venture, Mudbound, was nominated for three Academy Awards. This made Rees the first Black woman to have been nominated for a writing award at the Academy Awards since Suzanne de Passe in 1973.
The filmmaker is also credited with writing and helming television episodes for shows such as Empire, When We Rise, and Philip K. Dick's Electric Dreams.
20. Ernest Dickerson
Ernest Dickerson may have risen to fame being an accomplished cinematographer and frequent collaborator of director Spike Lee, but he has also gone on to exhibit that he can serve in the capacity of a director, cinematographer, and screenwriter on films, television, and music videos, respectively.
His outstanding blend of action and horror can be visible in features such as the Black '90s masterpiece, Juice, Demon Knight, and many episodes of award-winning television like The Wire, Dexter, The Walking Dead, and Godfather of Harlem.
Dickerson began his career as a cinematographer on music videos for Bruce Springsteen, Anita Baker, and Miles Davis almost immediately after having completed his graduation.
19. Keenen Ivory Wayans
Since Keenen Ivory Wayans is the second oldest of the 10 Wayans siblings, it is only obvious that most of his features have included him or one or more of his brothers and sisters in the cast.
The man is known for his knack for comedy which is evident in his creation In Living Color, which was a variety show similar to Saturday Night Live for people of colour.
He is also known to have co-written Hollywood Shuffle, which, indeed, led to the beginning of a legacy of some of the most popular comedies and spoofs in cinema history.
Wayans, who first came to prominence during the early 1990s, has produced, directed and/or written several films throughout his career.
18. Charles Burnett
Referred to as "the nation's least-known great filmmaker and most gifted Black director" by The New York Times, Charles Burnett is someone whose UCLA thesis film, Killer of Sheep, was among the first movies to be inducted into the Library of Congress's National Film Registry.
Since he moved as a child from Mississippi to Los Angeles in the late 1940s, it is not surprising that he's had a profound feel for one of the vital routes of the Great Migration.
Needless to say, both the rural and urban get their due in Killer of Sheep and his darkly uproarious To Sleep With Anger. This outstanding and, yet, not-so-popular Black director, film producer, writer, editor, actor, photographer, and cinematographer has been awarded grants from several renowned foundations.
Besides being a film director, Burnett has also served in the capacity of a producer, writer, editor, actor, photographer, and cinematographer over the years. Furthermore, the talented man has been involved in other types of motion pictures including shorts, documentaries, and a TV series, respectively.
17. Robert Townsend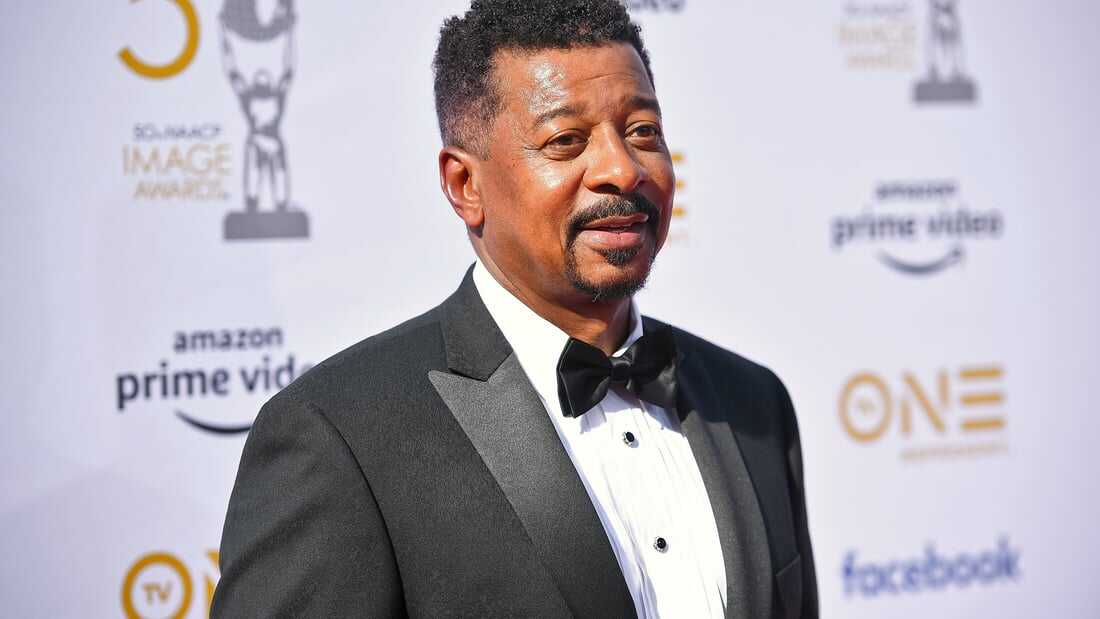 Actor, director, comedian, and writer Robert Townsend is best recognized for his work on films such as Hollywood Shuffle, Eddie Murphy Raw, The Meteor Man, and The Five Heartbeats. However, he has also been a part of several stand-up specials.
It's tough to grasp the fact that Saturday Night Live could reject a multi-hyphenate of such talent, but, fortunately for us, that didn't deter him from doing what he wanted for he went on to helm the iconic stand-up special for the man who got the SNL spot, Eddie Murphy Raw.
Some other Townsend gems that you can try to get your hands on are The Five Heartbeats, The Meteor Man, B*A*P*S*, and the '90s TV sitcom, The Parent 'Hood, to name a few.
16. Steve McQueen
This British filmmaker rose to fame following the critical and commercial success of his film 12 Years a Slave, which, eventually, went on to win the Academy Award. Born in London, the director spent the '90s making short films before debuting his first feature-length film Hunger in 2008.
It revolved around the Irish hunger strike of 1981 and premiered at the Cannes Film Festival. While his unique motion picture, Shame, also opened to acclaim in 2011, it was the release of the outstanding 12 Years a Slave just two years later that garnered him the Oscar for best picture; therefore, making him the first Black filmmaker to ever win the trophy.
McQueen, who also received the Turner Prize, was appointed a Commander of the Order of the British Empire. He is also known to have adapted a British television series Widows into an American-based film.
15. Antoine Fuqua
Yet another film personality who started his journey in the entertainment industry by first directing music videos is Antoine Fuqua, who is known to have collaborated with artists such as Toni Braxton, Coolio, Prince and Stevie Wonder.
He decided to launch into feature films in the late '90s and has directed action and thriller films. The man had a consistent track record at the box office and not long after having ventured into films, his Training Day earned actor Denzel Washington an Academy Award.
Fuqua is best recognized for his work in features such as King Arthur, Shooter, Olympus Has Fallen, The Equalizer, and Southpaw. He also shot the documentary What's My Name: Muhammad Ali in 2019.
14. F. Gary Gray
F. Gary Gray kick-started his career within the entertainment industry by directing critically acclaimed and award-winning music videos for artists such as Ice Cube, Dr. Dre and Outkast. However, he soon transitioned to the movies and made his debut feature in the mid-90s.
The man tasted enormous commercial success in the years that followed by releasing blockbuster hits and award-nominated titles such as The Italian Job, Law Abiding Citizen, Straight Outta Compton, and The Fate of the Furious, to name a few.
So far, Gray is credited with having directed 10 films in the last three decades, tallying more than $2.2 billion in ticket sales. In fact, he is the first Black filmmaker one of whose films (The Fate of the Furious) amassed over $1 billion at the global box office.
13. John Singleton
John Singleton should be a part of our story since he managed to become the youngest person ever to be nominated for best director at the Academy Awards and the first African-American.
He was nominated at the age of 24 for his 1991 coming-of-age film Boyz n the Hood. Indeed, his award-winning motion picture made it very clear that his work was going to examine urban and racial tensions.
It is not in the least bit surprising then that Poetic Justice and Higher Learning strived to do the same when they hit the cinemas in the '90s. Before he passed away in 2019, Singleton also wrote, directed, or executive produced a number of television shows including Snowfall, Rebel, Empire, and Billions.
12. Barry Jenkins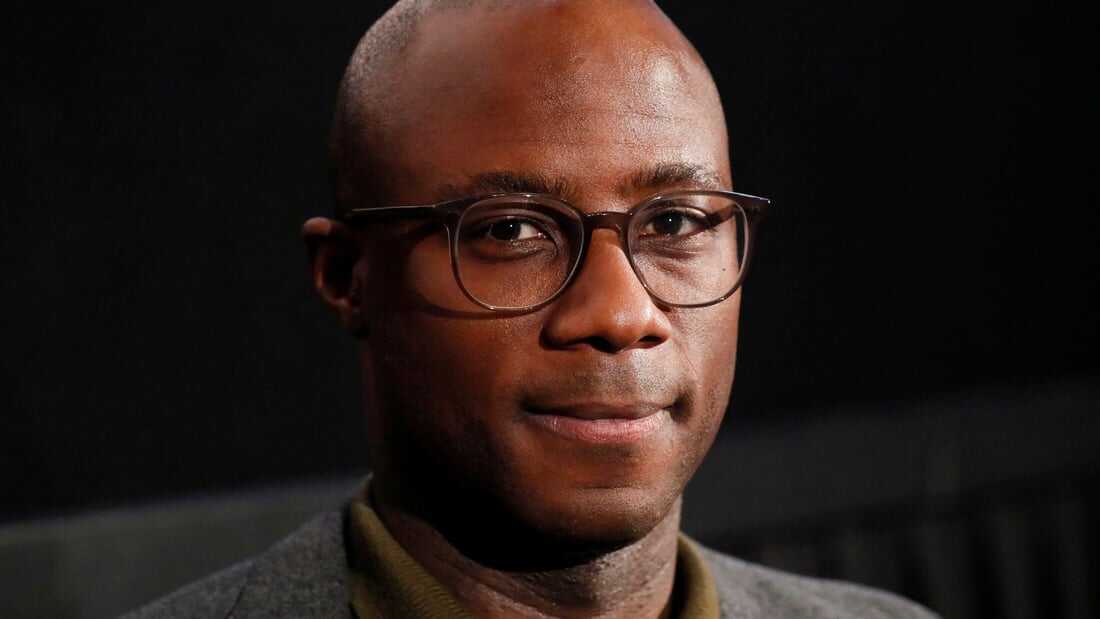 Barry Jenkins helmed two short films before debuting with Medicine for Melancholy in 2008. Even though the film received an Independent Spirit Award nomination for Best First Feature, he decided to go on an eight-year hiatus from feature filmmaking.
However, nobody would have thought that his return to Hollywood would be so remarkable. His comeback feature, Moonlight, an LGBT-themed independent drama, went on to win numerous accolades including the Academy Award for best picture.
The win made Jenkins the fourth Black person to have been nominated for best director and the second to ever receive a best picture Oscar. The talented storyteller didn't stop there though as his third directorial venture, If Beale Street Could Talk, earned him nominations for best screenplay at the Academy Awards and Golden Globes respectively in 2018.
11. Marlon Riggs
Aside from being a filmmaker worthy of recognition, Marlon Riggs was also a filmmaker, poet, and gay rights activist during the '80s and '90s. He is credited with producing and directing several documentary films throughout his career.
Those who are familiar with his work would know that he used the medium of cinema to examine past and present representations of race and sexuality in the United States of America; something that is very bravely projected in one of his most controversial documentaries to date, Tongues Untied.
Riggs' work is also considered to be controversial because it went on to ignite the culture war between conservatives and liberals at the time.
10. Kathleen Collins
Our story would perhaps have been incomplete without the inclusion of Kathleen Collins on it. She was a poet, playwright, and filmmaker who helped break barriers for female directors in Hollywood.
Two of her most important features, namely The Cruz Brothers and Miss Malloy and Losing Ground, were released in the early 1980s. The latter was among the first feature-length films to have been created by a Black woman for the sole purpose of popular consumption.
Needless to say, her success allowed future Black women filmmakers to have their films get national commercial distribution - a massive step at the time. Props to Kathleen's daughter, Nina Collins, for going through her mother's archive and getting it published after her demise.
9. Gordon Parks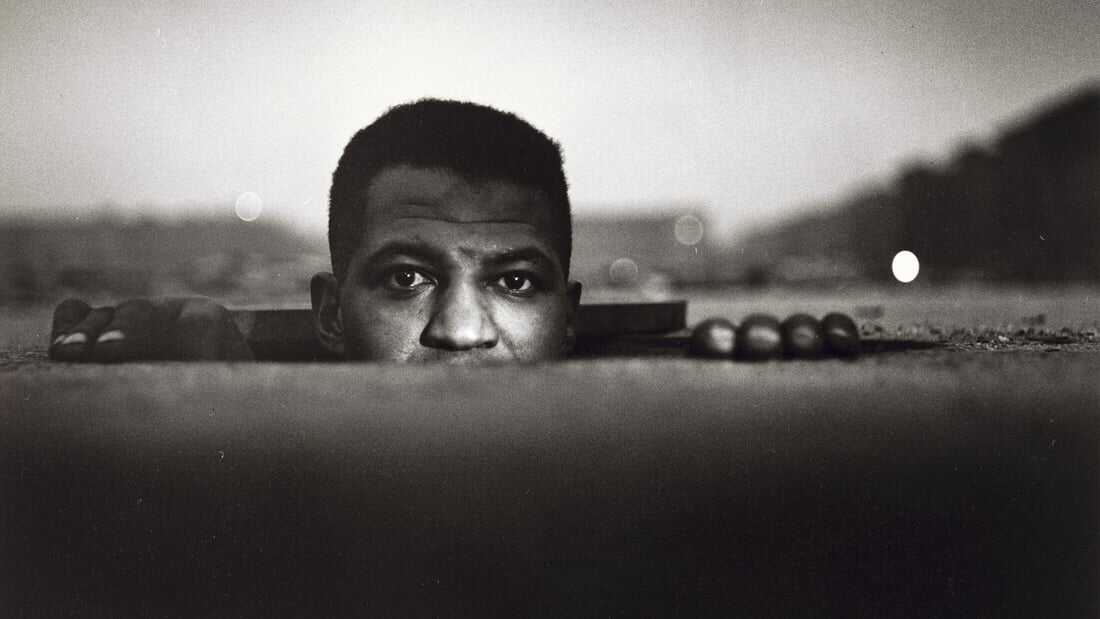 Gordon Parks was one of those Black figures who started his career as a prolific and famed photographer before trying his hands at filmmaking. While he served as a consultant on various Hollywood productions in the '50s, he also went on to helm a series of documentaries about Black urban life for National Educational Television.
His big-screen career commenced in the true sense of the word after he brought the iconic Shaft to theatres in 1971. The film not only spawned several follow-ups but also helped spark a subgenre known as blaxploitation.
Given the significance of Black history in cinema, it is crucial to mention that the genre explored the use of drugs and violence to tell stories, perhaps to make commercially successful films.
So, even though this particular category of movies played on Black stereotypes, it also went on to cast Black actors in lead roles and not just as mere sidekicks.
8. William Greaves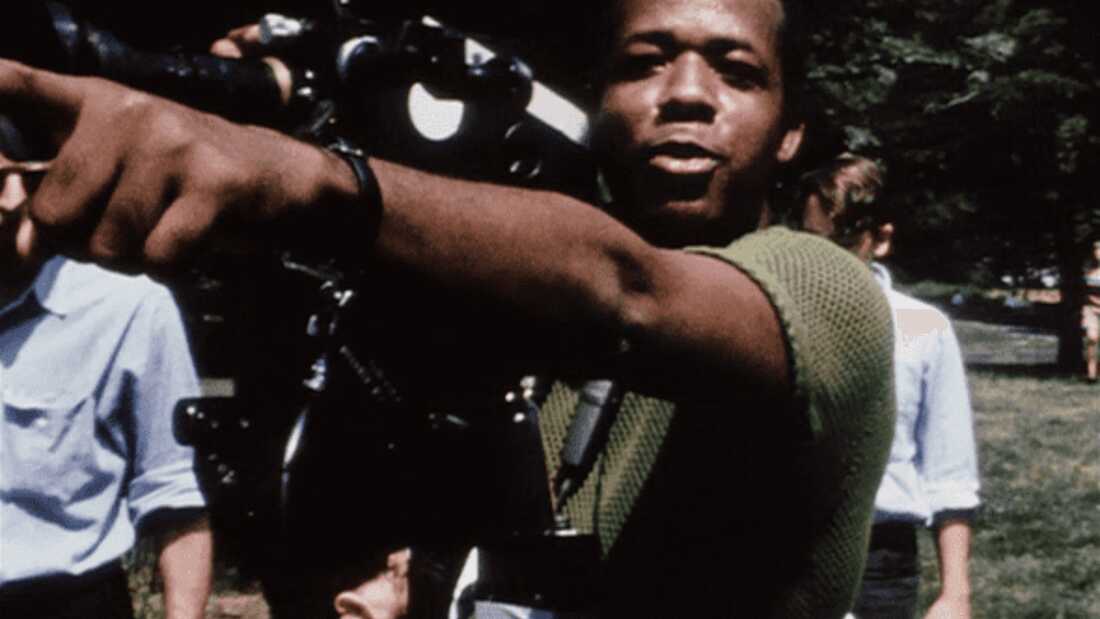 This influential independent documentary filmmaker is credited with producing and directing over 100 films. Most of his features have done their best to capture social issues as well as key African American figures such as Muhammad Ali and Ida B.
Wells. Best known for his experimental, avant-garde documentary film Symbiopsychotaxiplasm, he had been a member of the Black Filmmakers Hall of Fame and the recipient of a Lifetime Achievement Award from the International Documentary Association.
Also a recipient of four Emmy nominations, he bid adieu to the world in 2014.
7. Melvin Van Peebles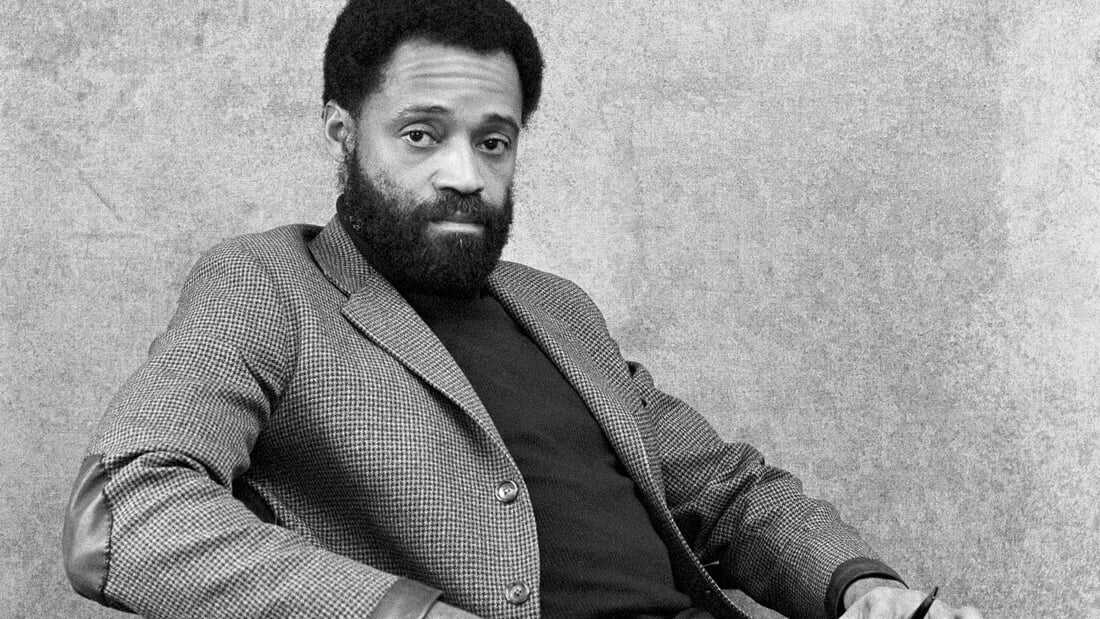 Hats off to acclaimed director Melvin Van Peebles for having endeavoured to create an unparalleled vision of the impact white supremacy has had on Black lives over the years; especially in his seminal film Sweet Sweetback's Baadassss Song.
Known to have received high praise from Hollywood for his caustic comedy about racism and representation, the "Godfather of Black Cinema" and the originator of the Blaxploitation movement can also be credited with kicking off the independent film scene.
His motion pictures not only went on to reflect Black experiences in the United States of America but also showed just what cinematic artists could create outside of the rigid industry establishment.
6. Jamaa Fanaka
It is important to give Jamaa Fanaka a well-deserved spot on our list. The man was a part of the L. A. Rebellion film movement that emerged from the University of California between the late 1960s and continued into the 1980s.
His features are known to have dealt with the realities of people of colour with thoughtful nuance. Needless to mention, they allowed the viewers to get familiar with a side of Black life they weren't aware of at the time.
Credits has to be given to him for ensuring that his characters weren't marred by stereotypes. In fact, he tried to project them on the big screen with authentic compassion.
Also, it has to be noted that his movies confronted the spectrum of bigotry he saw around him; something that is more than evident in the execution of projects like Welcome Home Brother Charles and Emma Mae.
Fortunately for us, the presence of film restoration companies such as Vinegar Syndrome is providing space for us to get acquainted with the work of a filmmaker who's made a profound impact on early independent cinema.
5. Julie Dash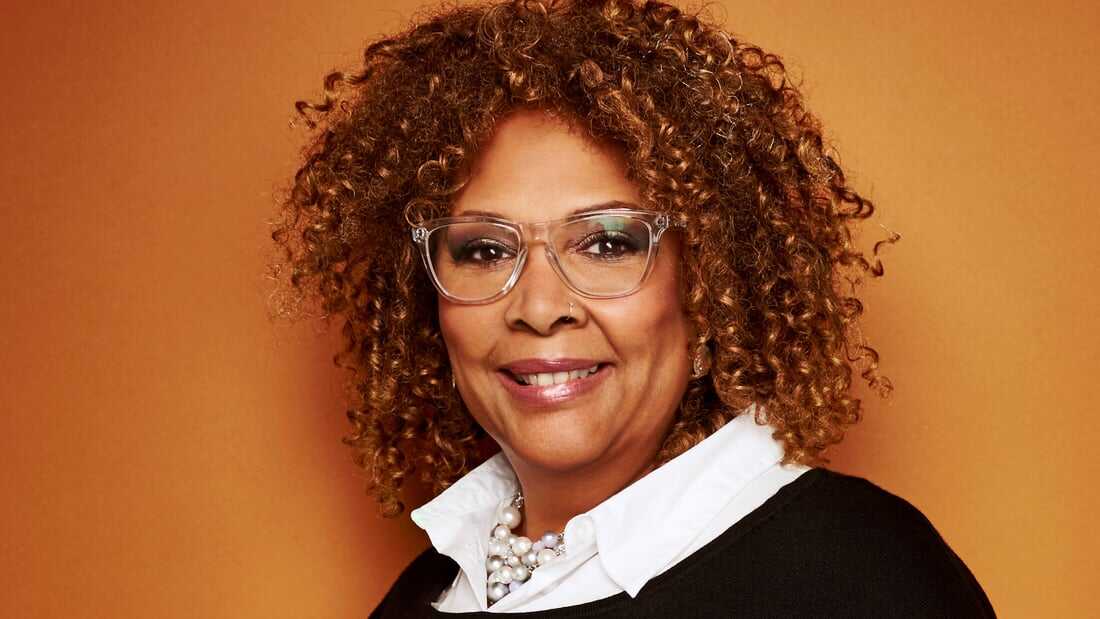 Julie Dash is a Black filmmaker who was born and raised in New York. She began her film studies in Harlem in the late 1960s. Her undaunted passion for filmmaking led her to UCLA, where she ended up winning a student award from the Directors Guild of America for her opera prima, The Diary of an African Nun, in 1977.
Later, she was awarded the Jury Prize for Best Film of the Decade for her critically acclaimed short feature Illusions by the Black Filmmakers Foundation. However, she took a giant leap in the early '90s after having become the first African American woman to receive a theatrical release in the United States with her first feature, Daughters of the Dust.
Dash, who has also worked on television films and music videos, has done her bit to empower aspiring young filmmakers as a frequent lecturer at Ivy League universities like Harvard, Yale, and Princeton.
4. William Foster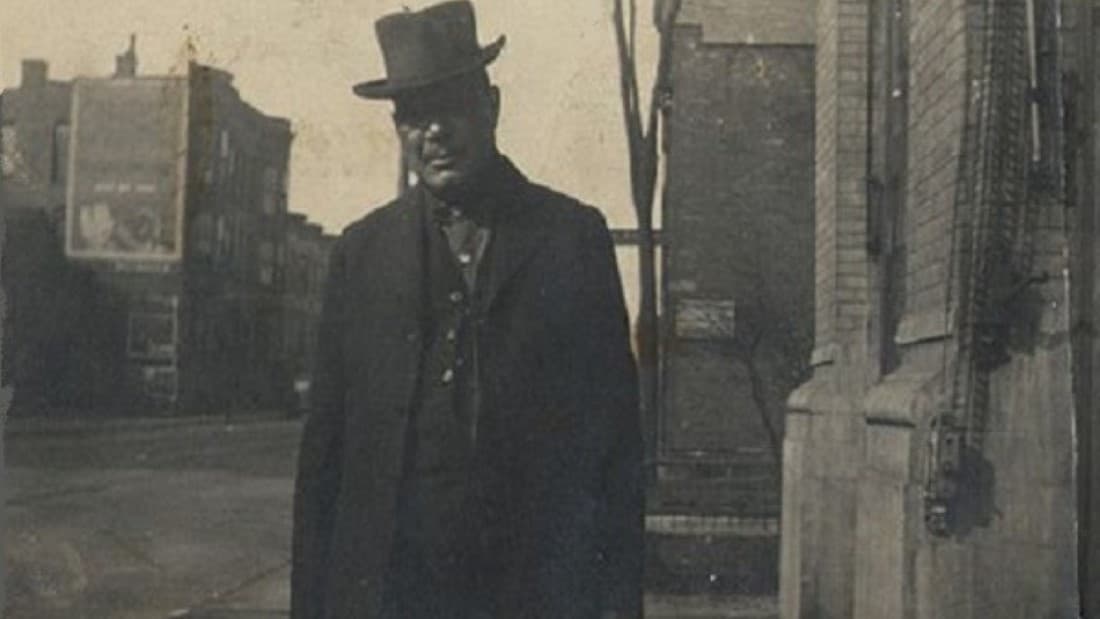 William Foster, who was born in 1860, is credited with creating the first United States production company founded by an African American. Even though his movies are not available to screen anywhere and not much is known of his early life, what we do know is that he made a name for himself by working as a publicist for Black performers in the late 19th and early 20th centuries.
All thanks to his publications, the Black entertainment scene was able to find some visibility among the audience at the time. The man is also known to have paved the way for the 1900s race film industry through the Foster Photography Company.
He aimed to come up with realistic entertainment alternatives that depicted the daily lives of Black people sans the notorious stereotypes and demeaning clichés.
3. Ava Duvernay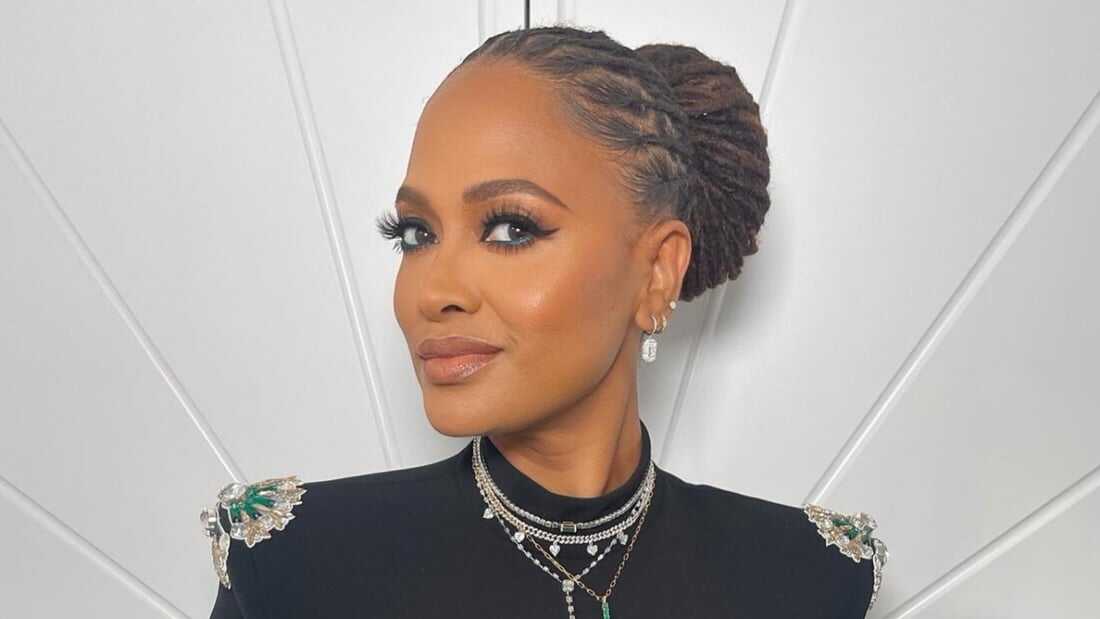 Make way for Ava Duvernay; a Black-American filmmaker who made a name for herself when her film, Middle of Nowhere, won her the directing award at Sundance in 2012. However, this wasn't the last time we would be hearing of her for she consolidated her position within the industry following the release of Selma in 2014 as well.
The movie ensured that she became the first female Black filmmaker to be nominated for a Golden Globe for best director and the first Black female director nominated for best picture for Selma.
However, the talented lady refused to stop even there as she also went on to receive an Oscar nomination for best documentary feature in 2017 for her work in 13th.
The founder of Array, she's gone on to make a statement on television through her Netflix limited series When They See Us, which premiered to critical acclaim.
2. Spike Lee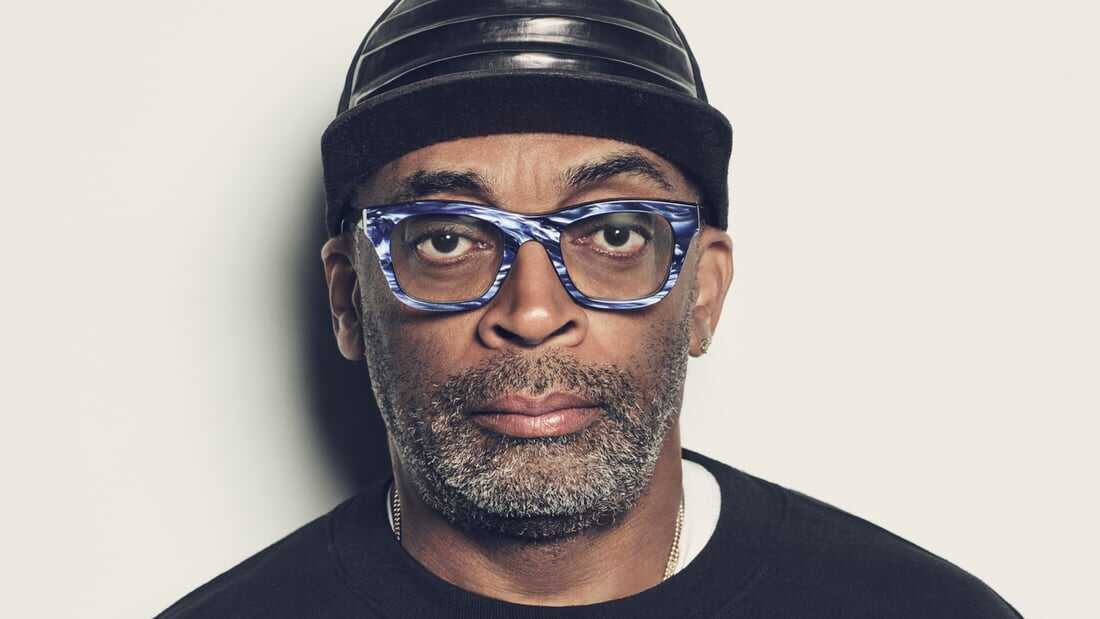 One of the most popular Black filmmakers of all time, Spike Lee is known to have used his work to explore racial tensions in an urban environment. Since his debut film, She's Gotta Have It, which hit the screens in the mid-'80s, he's strived to give higher visibility to issues such as urban crime, poverty, and colourism within the Black community.
While the director has been praised throughout his career, it was not until 2019 that he went on to claim his first Oscar for BlacKkKlansman. Even his most recent title, Da 5 Bloods, gained critical recognition across the globe.
A native of Brooklyn, Lee owns a prolific production company, Forty Acres and a Mule, that has bankrolled over 35 features depicting the Black American struggles in his hometown. Some of the firm's most notable titles so far are Do the Right Thing, School Daze, Malcolm X, and Crooklyn.
1. Oscar Micheaux
Oscar Micheaux was a prolific filmmaker who is known for directing and producing projects at a time when Black people were finding it hard to voice their stories on the big screen.
It is imperative to mention that he is considered by many to be one of the first independent filmmakers in the United States of America. Needless to mention, the man went on to pave the way for indie filmmakers with titles like Body and Soul.
An inspiration for many contemporary names in the motion picture industry, Micheaux was the child of a formerly enslaved woman. Even though racism was deep-rooted in society at the time, it didn't stop Micheaux from creating his own film production company and financing his work.