»
Top 50 Most Popular Aquarius Celebrities [2023]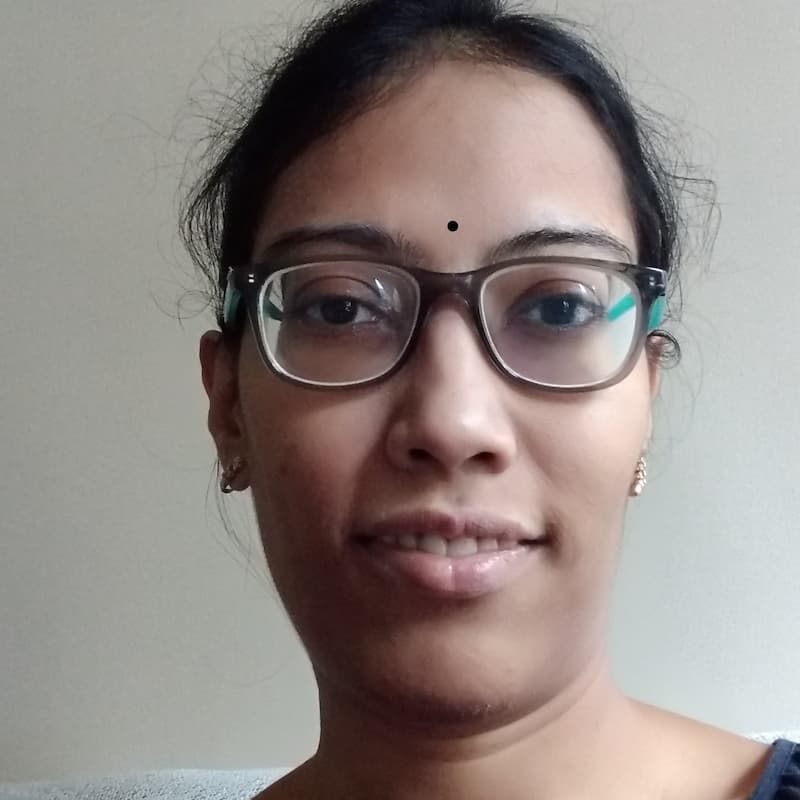 Aishwarya-Updated Feb 3, 2023
---
Aquarius is the eleventh zodiac sign and is represented by the water bearer. Everyone born between the last week of January and the first three weeks of February falls under this Wind elemental sign.
That is to say, if you are born between January 20 to February 18, you are an Aquarian. This sign is ruled by Uranus, and it offers many powerful and noble personality traits.
Aquarians are independent forward thinkers with a sharp intellect. They are also sensitive people who do not like to display their emotions.
At the same time, they are always optimistic. Another trait of Aquarians is that they get bored easily, so they don't stay still or stick to one role for a long time.
They like to keep improving and moving ahead. They appear to have lofty ideas, but they are also a fun-loving bunch.
These are their general qualities, but when we look at artists, sportspersons, or musicians from Aquarius, we can see these qualities more clearly.
These celebrities have each lived their lives along these ideals and have carved an indelible niche for themselves. ENTOIN's list of Aquarius celebrities showcases their personality traits and proves why they are much loved around the world.
Without any more delay, here is the list of 50 popular Aquarius celebrities.
50. Emma Roberts (February 10, 1991)
Emma Roberts is an Aquarian born on February 10th. She is a multi-talented artist who sings, acts, and models.
She also produces short films. Roberts was born into a family that is surrounded by artistic people like Julia Robert, Betty Lou Bredermus, Eric Robert, David Rayfeil, Lila Garret, Kelly Nickels, etc.
Emma Robert gained fame at the age of thirteen for her role in Unfabulous as a singer. However, later on, in her career, she built a solid reputation for her thriller and horror films.
Roberts starred in 4.3.2.1., Scream 4, Adult World, We're the Millers, Palo Alto, The Blackcoat's Daughter, Nerve, Scream Queens, American Horror Story, Aquamarine, Nancy Drew, Hotel for Dogs, Valentine's Day, It's Kind of a Funny Story, etc.
49. Taylor Lautner (February 11, 1992)
Taylor Lautner was a teenage sensation that took the world by storm. Starting from his early roles as Sharkboy in The Adventures of Sharkboy and Lavagirl, Lautner caught the fancy of his viewers and Hollywood.
With his role in the Twilight franchise, Taylor Lautner became the highest-paid teenager in the world. Before beginning his acting career, Taylor Lautner was a martial artist.
He started to learn karate from the age of six and earned his first black belt at eight years of age.
He won several junior world championships and attended ISKA Karate events that were aired on ESPN. After getting a taste of the fan craze and seeing his frenzied fans, Lautner decided to step back from fame.
He took up low-key roles in independent films and tried to keep away from the high-profile life. He chose simple anonymity over fame and continues to work on indie projects.
48. Portia de Rossi (January 31, 1973)
Portia de Rossi is an Australian-American actress. She was born Amanda Lee Rogers in Victoria, Australia. Portia de Rossi began modeling as a child and soon got bored with her image.
To reinvent her life, she adopted the name Portia from the Shakespearean play, As You Like It, and took up an Italian last name.
After reinventing herself, de Rossi began acting and moved to America. Portia de Rossi starred in many acclaimed TV series and films like Ally McBeal, Arrested Development, Scandal, Nip/Tuck, Better Off Ted, America's Prince: The John F. Kennedy Jr. Story, etc.
Portia de Rossi was a lesbian all her life, but she chose to keep her private life private. She did not announce her orientation despite rumors in the media. Later, she discussed the matter with Details and The Advocate.
47. Chloë Grace Moretz (February 10, 1997)
Chloë Grace Moretz is an American actress and activist for LGBTQ+ rights. Moretz was born into a Southern Baptist family, and when her family came and realized that two of the sons were gay, they tried to pray their way out.
However, they had to accept the reality and embraced the gay culture. Chloë Grace Moretz was introduced to the world of acting by her brother Trevor, who is also her acting coach.
She went on to act in shows and films like The Amityville Horror, 500 Days of Summer, Diary of a Wimpy Kid, The Eye, Dark Shadows, Clouds of Sils Maria, KickAss 2, Neighbors 2: Sorority Rising, etc.
In 2016, Moretz declared that she would only take up roles that help her in self-discovery. She dropped out of several projects, including the Little Mermaid.
46. Kelly Rowland (February 11, 1981)
Kelly Rowland is a singer, model, and actress who sold over 40 million records in her solo career and sold over 60 million records as part of a girl group.
Rowland was part of the international hip-hop sensation Destiny's Child. Rowland was nominated for five Grammy awards and multiple Billboard music awards, Soul Train Music awards, etc.
Kelly Rowland also worked as an actress in Freddy vs Jason, The Seat Filler, American Dreams, etc. she hosted the talent shows X-Factor UK and X-Factor US, The Fashion show, etc.
Kelly Rowland was a member of part of the highest-selling girl group ever, yet, he chose to carve out a solo career to quench her artistic urge.
She has admitted to struggling with her dark skin tone and went for breast implants to boost her self-image.
45. Uzo Aduba (February 10, 1981)
Uzoamaka Nwanneka Aduba is an American actress known for her role in Orange is The New Black. For this role, Aduba won an Emmy for Outstanding Guest role in Comedy Series and Outstanding performer in drama series.
Apart from this, Uzo Aduba has another Emmy Award, three SAG awards, and nominations for Golden Globes and Tony Awards.
Uzo Aduba has worked on close to ten plays, and her latest play, Clyde's, has earned her a Tony nomination.
Her other television and film roles include In Treatment, 3Below: Tales of Arcadia, Steven Universe, Lightyear, Miss Virginia, Showing Roots, Candy Jar, etc.
44. Evan Peters (January 20, 1987)
Evan Peter is an actor who won a Primetime Emmy award for his role in Mare of Easttown. He also won a Hollywood Critics Association Award and was nominated for many more awards.
This talented actor is best known for his role in the FX anthology series American Horror Story. Evan Peters also appeared in a television commercial for Kellogg's, Papa John Pizza, Sony PlayStation, Sour Patch Kids, etc.
His other prominent roles include Quicksilver/ Peter Maximoff in the X-Men franchise and Marvel's WandaVision, American Crime Story, One Tree Hill, Phil of The Future, Never Back Down 2: The Beatdown, Kick-Ass, Mare of Easttown, Pose, etc.
43. Hannibal Buress (February 4, 1983)
Hannibal Buress is a stand-up comedian and an actor known for his satirical humor and race-related comedy. He started doing open mic shows before he was featured on The Awkward Comedy show on Comedy Central.
After that, Buress worked with fellow comedian Eric Andre and did The Eric Andre show. He also worked in Broad City on Comedy Central.
Buress was one of the early performers to highlight the Bill Cosby rape allegations in his comedy routines. He daringly called out Cosby and his behavior in Philadelphia, Coby's hometown.
Hannibal Buress is known for his self-deprecating humor where he made fun of his name, which caused problems in his dating life, his honest take on people, their behavior, and sometimes celebrities.
42. Alex Borstein (February 15, 1971)
Alexandra 'Alex' Borstein is a writer, producer, and comedian. She is most famous for being the voice of Loi Griffith from The Family Guy.
Initially, Borstein began her career as a writer and trained in improv comedy at the ACME Comedy theater. He worked in animated series like Pinky and The Brain, Power Ranger Zeo, Casper, etc.
Later, she joined the sketch comedy show MADtv as a writer and performer. She also worked in films and TV series like Family Guy, The Lizzie McGuire Show, Catwoman, Gilmore Girls, Good Night ……and Good Luck, etc.
Her more recent performance was in Gettin' On, The Marvelous Mrs. Maisel, Killers, Dinner for Schmucks, Ted, ParaNorman, A Million Ways to Die in the West, The Angry Birds Movie, etc.
41. Brandy Norwood (February 11, 1979)
Brandy Norwood is a singer-songwriter, record producer, and actress. She is known for her contralto voice which offers a unique timbre.
She released multiple award-winning albums and earned the title of 'The Voice Bible'. She sold over 40 million records worldwide as of 2020.
Brandy Norwood has also forayed into acting with films, and TV series like I Still Know What You Did Last Summer, The Perfect Match, Moeha, The Game, Queens, Star, Zoe Ever After, etc.
Brandy has discussed her struggles with depression, PTSD, and mental health issues. She stated that she got over her troubles with therapy, praying, meditation, and constant support.
40. Elizabeth Banks (February 10, 1974)
Elizabeth Banks was born Elizabeth Irene Mitchell but changed her name to Banks as the Screen Actors Guild already had an Elizabeth Mitchell.
Banks graduated Magna cum Lauda from the University of Pennsylvania with a degree in communications and theater arts. After graduation, Banks worked in several comedies like 40-Year-Old Virgin, Wet Hot American Summer, Sam Raimi's Spider-Man trilogy, Slither, What to Expect When You're Expecting, etc.
She gained acclaim for her roles in The Hunger Games franchise, the Pitch Perfect franchise, 30 Rock, etc. Elizabeth Banks wears another feather in her cap.
She started a production company, Brownstone Productions, and also turned director with Pitch Perfect 2, Charlie's Angels, etc.
39. Patton Oswalt (January 27, 1969)
Patton Oswalt is a stand-up comedian, actor, writer, producer, and author. He has appeared in several comedy TV series and films with acting credits exceeding 200.
Oswalt won a Primetime Emmy Award, Grammy award, Critics Choice Award, etc. He also has nominations for five Emmys, five Grammys, and more.
Patton Oswalt voiced characters in Ratatouille, The Secret Life of Pets 2, M. O. D. O. K, etc. He starred in films like Man on the Moon, Zoolander, Blade: Trinity, All Roads Lead Home, Big Fan, A Very Harold & Kumar 3D Christmas, 22 Jump Street, etc.
Patton Oswalt also worked in all the top comedy TV series like Veep, Parks and Recreation, Seinfeld, Reno 911, Justified, Two and a Half Men, etc.
38. Yara Shahidi (February 10, 2000)
Yara Shahidi started out as a child actress at the age of six years. She appeared in many TV commercials before landing a role opposite Eddie Murphy in Imagine That.
For this role, Shahidi was nominated for the Young Artist award. Later, Yara Shahidi went on to star opposite many big names like Angelina Jolie, Samuel L. Jackson, Eddie Murphy, Ryan Reynolds, etc.
Some of her prominent roles were in Salt, Pokemon Detective, Pikachu, The Sun Is Also a Star, PAW Patrol, etc. Yara Shahidi is most remembered for her roles in Back-ish, Grown-ish, The First Family, Trollhunters, 3Below, etc.
37. Molly Ringwald (February 18, 1968)
Molly Ringwald started her acting career as a child and worked in theater plays. During one of her stage performances as the orphan Annie, she was scouted for a television role.
By the age of eleven, Molly Ringwald became famous for the sitcom, The Facts of Life. Molly Ringwald earned her first Golden Globe nomination at the age of fourteen years for her role in Tempest.
Soon, he grew up to be an influential teen icon. She starred in The Breakfast Club, Sixteen Candles, Pretty in Pink, Something to Live For: The Alison Gertz Story, The Stand, etc.
36. Stephanie Beatriz (February 10, 1981)
Stephanie Beatriz is a Latino-American actress, singer, and model. She was born in Argentina and moved to the USA when she was two years old.
After schooling, Beatriz followed her passion for acting and moved to New York. Stephanie Beatriz is famous for her tough cop role in Brooklyn Nine-Nine as detective Rosa Diaz who has issues with expressing her emotions.
She also won acclaim for her turn as Sonia, the scheming Colombian sister of Gloria in Modern Family. Beatriz showed her talent for singing when she played Mirabel Madrigal in the animated film Encanto, and Lin-Manuel Miranda's musical film, In The Heights.
35. Ashton Kutcher (February 7, 1978)
Christopher Ashton Kutcher is a comedian, model, producer, and venture capitalist. He co-founded the venture capital firm A-Grade Investments and funded multiple startups and firms.
He has also invested in high-technology firms. This is in total contrast to the kind of roles that Kutcher plays on screen.
He usually portrays clueless, dumb, teenagers, or awkward romantic leads in comedy films. He is most famous as Michael Kelso from That 70s Show.
The other notable roles in Kutcher include Guess Who, A Lot Like Love, What Happens in Vegas, No Strings Attached, Two and a Half Men, Dude, Where's My Car?, My Boss's Daughter, etc.
34. Isla Fisher (February 3, 1976)
Isla Fisher is an Australian actress and author. She was born to Scottish parents in Oman, from where she immigrated to Australia.
Fisher is well-known in her home country for her role in Home and Away, which earned her multiple Logie Awards.
Later, she transitioned to Hollywood and appeared in the lead role in comedies, thrillers, and more. Her famous roles include Confessions of a Shopaholic, Rise of the Guardian, Definitely Maybe, Wedding Crashers, etc.
Another thing that Isla Fisher is famous for is her red hair and similarity to Amy Adams and Jessica Chastain.
33. Elijah Wood (January 28, 1981)
Elijah Wood is an American actor and producer who started out as a child actor. He began his career at the age of eight when he got a small role in Back To The Future 2.
He went on to work in acclaimed films like Avalon, The Adventures of Huck Finn, The Good Son, Forever Young, etc.
Elijah Wood continued to work as a teenager in Deep Impact, The War, The Faculty, etc. He gained international fame and stardom when he was cast as Frodo Baggins in the Epic fantasy film, The Lord of the Rings: Fellowship of the Ring.
He reprised his role in the other two sequels and The Hobbit: An Unexpected Journey. As a reminder of his role in The Lord of the Rings, Elijah Wood got a tattoo of the number nine in Sindarin and his character name in English.
32. Tom Selleck (January 29, 1945)
Thomas William Selleck is an American actor and producer. He worked as the executive producer of TV series and made TV films.
However, he started his career in the US National Coast Guard unit during the Vietnam war. After the war ended, he began acting in minor and supporting roles.
Selleck got his big break when he was cast as the lead in Magnum PI. After that, he continued to work in television and film roles like Three Men and a Baby, its sequel, Friends, the Jesse tone franchise, Blue Blood, etc.
Selleck is an avid rancher, and he bought the Hidden Valley ranch previously owned by Dean Martin. He grows avocados and enjoys working hands-on on his ranch.
31. Alicia Keys (Januray 25, 1981)
Alicia Key is a music genius who began composing songs at the age of 12. She is a singer-songwriter and a trained classical pianist.
With her strong musical talent, Keys sold over 90 million records worldwide and won 15 Grammy awards, 17 NAACP awards, 12 ASCAP awards, etc.
Alicia Keys grew up in a single-parent home as her father left the family when she was two. Growing up in the Hell's Kitchen neighborhood, she was exposed to the tough life of crime, drugs, abuse, and violence.
It made her an emotionally wary person and also made her strong, tough, and a survivor. Keys uses her time and money to help causes like Keep A Child Alive, an AIDS/HIV awareness organization.
She also supports various causes for kids and women.
30. Natalie Dormer (February 11, 1982)
Natalie Dormer is an English actress and theater performer. She won several accolades for her role, most importantly for the TV series, The Tudors, The Game of Thrones, etc.
He gained notice with her role as Anne Boleyn in the Showtime series The Tudors. Her acting prowess was confirmed with her fabulous performance in the play After Miss Julie.
Later, he gained international acclaim with the Hunger Game franchise, The Game of Thrones, Penny Dreadful: The City of Angels, The Dark Crystal: The Age of Resistance, etc.
Dormer has consistently used her recognition to highlight children's causes. She participated in the London Marathon on two occasions to raise awareness and money for organizations like Barnardo's, NSPCC, and Childline.
29. Seth Green (February 8, 1974)
Seth Green is an actor, writer, director, and producer. He began work as an actor in the late 1980s as a child actor and steadily worked in many films, television shows, and commercials.
However, Green had a talent for comedy and he was influenced by the works of Blackadder, Monty Python, Richard Pryor, etc.
Following his love for comedy, Seth Green starred in The Austin Powers films, Can't Hardly Wait, Rat Race, America's Sweethearts, Without a Paddle, etc.
He acted in TV series like Good and Evil, Buffy The Vampire Slayer, Family Guy, etc. His most famous work is the animated series Robot Chicken, which he acted in, wrote, co-directed, and co-produced.
He also made SuperMansion, Hot Streets, etc.
28. Ronda Rousey (February 1, 1987)
Ronda Jean Rousey is currently a professional wrestler. She was a judoka who won an Olympic bronze medal, along with a World Championship medal and PanAmerican Championship medals.
Rousey is also a former MMA fighter who was inducted into the Hall of Fame. Rhonda had a difficult childhood as she was born with a childhood speech disorder which she overcame.
Her school life was not enjoyable as she was ridiculed for her muscular physique. She overcame all these hardships to gain recognition.
In her MMA career with King of Cage in 2011 and later joined Strikeforce. She was the first women's Bantamweight Champion in UFC and defended her title a record six times.
27. Ed Helms (January 24, 1974)
Ed Helms is a comedian, writer, singer, and producer. He is most famous for his role in the Hangover trilogy, where he portrayed Stu, one of the Wolfpack.
This role brought him international fame and recognition. However, Ed Helms was not new to comedy. After finishing his bachelor's degree, Helms trained in improvisation at the Upright Citizen's Brigade.
He joined The Daily Show on Comedy Central as a writer and sketch comedy artist and did multiple segments.
After quitting the show in 2006, he moved on to star in TV series like The Office, Arrested Development, BoJack Horseman, etc.
He also did films like Central Intelligence, We're The Millers, The Clapper, Vacation, etc.
26. Ellen DeGeneres (January 26, 1958)
Ellen DeGeneres is an actress, talk show host, presenter, writer, and producer. She hosted the Ellen De Generes show that won 33 Daytime Emmy Awards throughout its span of telecast.
She was also one of the earliest celebrities who came out as lesbian despite a threat to her career.
DeGeneres starred in movies and TV shows like Finding Dory, Finding Nemo, Reaching Normal, Ellen, The Simpsons, The Ellen Show, The Bernie Mac Show, Coneheads, etc.
Ellen also hosted the Academy Awards, Grammy Awards, Primetime Emmy Award, and many more ceremonies. In 2020, Ellen DeGeneres faced backlash after a Buzzfeed article about workplace harassment and discrimination in Ellen's talk shows.
This led to the discontinuation of the show.
25. Justin Timberlake (January 31, 1981)
Justin Timberlake is a singer-songwriter, music producer, and actor. He is one of the top-selling music artists in the world, with over 88 million records sold.
He was also a part of the best-selling boy band Nsync before he went solo. Timberlake won several accolades like ten Grammy Awards, four Primetime Emmy Awards, three Brit Awards, nine Billboard Music Awards, etc.
He also earned an Oscar nomination for his song for the film Trolls. Timberlake courted controversy at the Super Bowl XXXVIII performance when he contributed to the wardrobe malfunction of Janet Jackson.
He was criticized for not helping or supporting Janet Jackson.
24. Neil Diamond (January 24, 1941)
Neil Diamond is a musician and singer-songwriter from America. He is one of the biggest best-selling music artists of all time with over 100 million records sold worldwide.
He has received the Grammy Lifetime achievement award, and he has been inducted into the Songwriters Hall of Fame and Rock and Roll Hall of Fame.
Neil Diamond sang in genres ranging from pop to country to soft rock. He had 10 number-one hits on the Billboard Hot 100 list, and thirty-eight more songs reached the top ten listings.
His most famous songs include "I'm a Believer", "Sweet Caroline", "I Am, I Said", "Solitary Man", "I've Been This Way Before", and "If You Know What I Mean", "Desirée", etc.
23. John Travolta (February 18, 1954)
John Travolta is an actor and singer who rose to fame during the disco era. He gained notice with his role in the TV series Welcome Back, Kotter.
However, his popularity was consolidated with his performances in the musical Grease, Saturday Night Fever, Carrie, Urban Cowboy, etc.
After an initial few years of success, Travolta had a period of lul, where his films did not click at the box office.
Yet, in the mid-90s, he hit gold with Pulp Fiction, Get Shorty, Phenomenon, Broken Arrow, Face/Off, A Civil Action, Hairspray, etc.
John Travolta has numerous award nominations to his credit, some of which are two Academy Awards, a BAFTA award, six Golden Globes, two Primetime Emmy Awards, three SAG awards, etc.
22. Kerry Washington (January 31, 1977)
Kerry Washington is an American actress, producer, and director. She won multiple Black Reel Awards, NAACP Image Awards, BET Awards, Primetime Emmy Awards, etc., along with several more nominations for all her performances.
The most prominent roles of Kerry Washington include TV series like Scandal, Little Fires Everywhere, etc., and movies like The Last King of Scotland, Ray, For Colored Girls, Night Catches Us, Django Unchained, Confirmation, American Son, etc.
21. Laura Linney (February 5, 1964)
Laura Linney is an actress who made her mark on Broadway, films, and television. She began working on Broadway plays like The Crucible, Sight Unseen, Time Stands Still, My Name is Lucy Barton, The Little Foxes, etc.
Linney earned five Tony nominations and multiple Drama Desk and Outer Critics Circle nominations. Her acclaimed film credits include The Big C, The Savages, Kinsey, You Can Count On Me, Love Actually, Mystic River, Nocturnal Animals, Sully, The Squid and The Whale, Wild Iris, etc.
Her TV credits include Ozark, Frazier, John Adams, etc.
20. Guy Fieri (January 22, 1968)
Guy Fieri is an American restauranter, chef, and television presenter. Fieri is of Italian descent and studied Hotel Management at university.
He picked up the culinary arts from his family and in France. Initially, he worked as a restaurant manager to hone his skills before he started to build his own restaurants.
Guy Fieri is known for his mass-market food and diner-style cooking. He soon became the face of Food Network when he started hosting cooking shows like Guy Fieri's Family Reunion, Guy's Big Bite, etc.
He won the second season of The Next Food Network Star, and his brand took off from there. Guy Fieri owns multiple fast food restaurants, Burger Joint, etc.
His other famous shows are Ultimate Recipe Showdown, Minute to Win It, Guy Off the Hook, etc.
19. Shakira (February 2, 1977)
Shakira is a Colombian singer and songwriter. She has released multiple Latin music albums that have earned her the title of Queen of Latin Music.
Shakira sold over 88 million records worldwide and is a highly respected artist with several accolades to her name.
Earlier, Shakira made mostly Spanish music for Latin audiences, however, in 2001, she entered the English language market with her fifth album, Laundry Service, which buoyed her fame and success across the globe.
Her singles Whenever, Wherever, and Underneath Your Clothes were instant hits. In recent years, Shakira has been embroiled in tax evasion and fraud cases.
She also faced a personal crisis when she caught her partner cheating.
18. Megan Thee Stallion (February 15, 1995)
Megan Thee Stallion is the stage name of Megan Jovon Ruth Pete. She is a freestyle singer and a Hip Hop artist from America.
Megan Thee Stallion rose to fame using social media platforms like Instagram to reach a wider audience. Initially, she released her mixtape, Fever and EP, Suga in 2019 and 2020 accordingly.
While their popularity was rising, she remixed her songs WAP with Cardi B and Savage with Beyonce to reach the Billboard Hot 100 list.
She also collaborated with Doja Cat and Ariana Grande for 34+35. She won multiple accolades at the Grammy Awards, American Music Awards, MTV Video Music Awards, BET Awards, etc.
17. Rainn Wilson (January 20, 1966)
Rainn Wilson is an actor, screenwriter, director, and author. He gained worldwide recognition when he starred as Dwight Schrute in the US version of The Office.
He also worked in other comedies like Galaxy Quest, Mom, Almost Famous, Full Frontal, etc. Rainn Wilson and his family follow the Baha'i faith, which calls for unity of mankind and rejection of all forms of racism, sexism, and discrimination.
He is also a climate change warrior who also made a documentary film called Idiot Guide to Climate Change.
Apart from these ventures, Wilson wrote his humorous memoir titled The Bassoon King and another New York Best Seller, SoulPancake: Chew on Life's Big Questions.
16. Chris Rock (February 7, 1965)
Chris Rock is an actor, stand-up comic, writer, and filmmaker. He has built a strong fanbase with his comedy career that has earned him two Young Artist Awards, three Grammy Awards, four Primetime Emmy Awards, and more.
He also hosted the Academy Awards in 2005 and 2016 with great success. Chris Rock began his career as a cast member of Saturday Night Live alongside Adam Sandler, Chris Farley, David Spade and the group.
He also released his comedy album, Born Suspect. After that, he released five more HBO comedy specials, Dozens of stand-up tours, The Chris Rock Show, etc., to resounding success.
His acting career was also fruitful with acclaimed roles in comedies like The New Jack City, Grown-ups, its sequels, Down to Earth, Head of State, The Longest Yard, the Madagascar film series, Everybody Hates Chris, Fargo, etc.
15. Dr. Dre (February 18, 1965)
Dr. Dre is the stage name of Andre Romelle Young. He is a rapper and a record producer who is widely credited as one of the pioneers of the gangsta rap genre of music.
He also popularized West Coast G-Funk, a subgenre of Hip-Hop music. Dr. Dre worked on the creation of several hit singles and collaborated with several top musicians like Snoop Dogg, Eminem, Ice Cube, Mary J. Blige, etc. He was caught in the midst of the West Coast music vs East Coast music rivalry. Yet, he collaborated with East Coast rappers like Jay Z, LL Cool J, Nas, etc.
He introduced many new artists as well. He won six Grammy Awards and was listed by Rolling Stone magazine among the 100 Greatest Artists of All Time.
14. Oprah Winfrey (January 29, 1954)
Oprah Winfrey is a talk show host, author, actress, TV producer, and philanthropist. She was the first black billionaire and, for some time, the only black billionaire in the world.
She also has the distinction of being the greatest black philanthropist in US history. Oprah Winfrey was born in extreme poverty and struggled through abuse for most of her childhood.
Despite being an above-average student in school, she did not have many opportunities till she was sent to live with her father in Nashville, Tennessee.
Oprah began her career as a radio host and amazed her audience with her extempore monologues on current social issues.
This paved her way into daytime talk show hosting. She was able to turn around a dying show and became the greatest daytime talk show host.
Later, she also forayed into films and TV production with her company O. W. N.
13. Tom Hiddleston (February 9, 1981)
Thomas Hiddleston is a British actor. He has an acclaimed career on stage, both at the West End and on Broadway.
He was nominated for three Olivier Awards and won one award, and also has a Tony award nomination. His acclaimed plays include Cymbeline, Othello, Coriolanus, Betrayal, etc.
Hiddleston also appeared in several television productions for the BBC like The Gathering Storm, Wallander, Galápagos, Conspiracy, Loki, The Night Manager, What If?, etc.
His film credits are equally spectacular with Archipelago, the Thor franchise, Midnight in Paris, The Avengers franchise, Only Lovers Left Alive, Kong: Skull Island, etc.
Hiddleston has garnered praise for his sense of style, and he is touted as the Best Dressed ale celebrity in Britain.
In one of the humorous articles, he was also labeled the Rear of the Year.
12. Jennifer Aniston (February 11, 1969)
Jennifer Aniston is an actress and producer who enjoyed a mercurial rise to fame after her role as Rachel Green in Friends.
Despite the show having ended, Aniston is recognized as Rachel across the globe. For her roles in TV and films, she has earned multiple awards like Primetime Emmys, Golden Globes, SAG awards, etc.
After her turn as Rachel Green, Jennifer Aniston began making a name for herself with romantic comedies. She starred in comedy films like Horrible Bosses, The Break-up, Bruce Almighty, Just Go With it, We're the Millers, etc.
In 2019, Aniston returned to television with the Apple TV show, The Morning Show. She also produced the show and earned many accolades for it.
11. Michael Jordan (February 17, 1963)
Michael Jordan is a former NBA player and a businessman. He was the biggest NBA player during the 1980s and the 90s.
He popularized the game around the globe. He is also the chairman of the Charlotte Hornets and 23XI, a NASCAR racing team.
At the start of his career, Michael Jordan had the choice to be a baseball player or a basketball player.
He played baseball for a while after he retired from basketball for the first time. Yet, he made a comeback to Chicago Bulls and became one of the greatest players of the sport.
Jordan is also famous for his Air Jordans. They were the sneakers that Nike released in collaboration with Michael Jordan, and they remain popular to this day.
10. Paris Hilton (February 17, 1981)
Paris Hilton is a media personality, socialite, businesswoman, and model. According to the Guinness Book of World Records, she was the most overrated celebrity.
Paris Hilton rose to fame in the mid-90s for her partying lifestyle and modeling career. Soon, her parties became wilder, and a sex tape of her was released.
After that incident, Paris Hilton fuelled her reality star career and created shows like The Simple Life, Paris Hilton's My New BFF, Paris, Not France, etc.
She also patented her catchphrases like 'That's Hot', etc., and earned a lot of money to promote parties and clubs.
However, behind all this party lifestyle, Paris Hilton is an astute businesswoman who created and promoted her personal brand of perfumes, beach clubs, jewelry, and more.
They rake in billions of dollars for her every year.
9. Joseph Gordon-Levitt (February 17, 1981)
Joseph Gordan-Levitt is an actor and filmmaker who started out young. He first appeared in the film, A River Runs Through It in 1992.
He was cast in more films as a child, and he was noticed in the TV series 3rd Rock From The Sun.
Later, as a teenager, Gordan-Levitt starred in 10 Things I Hate About You, which earned him a Golden Globe nomination.
His other acclaimed roles were in 500 Days of Summer, Looper, Inception, The Trial of the Chicago 7, Snowden, The Dark Knight Rises, etc.
Joseph Gordan-Levitt founded the company HitRecord which supports upcoming filmmakers by offering an online media platform.
8. Elizabeth Olsen (February 16, 1989)
Elizabeth Olsen is an actress who is famous for her role as Scarlet Witch/Wanda Maximoff in the MCU. She portrayed the role in the Avengers franchise Captain America: Civil War, WandaVision, Doctor Strange: Multiverse of Madness, etc.
Elizabeth Olsen is the sister of Mary Kate and Ashley Olsen. After observing the crazy media attention and stress in her sister's life, Olsen shied away from the media.
She kept a low profile and starred in indie projects. Later, with MCU, she grew into her fame and earned multiple nominations for Critics Choice Awards, Primetime Emmy Awards, MTV Movie & TV Awards, Teen Choice Awards, etc.
7. Laura Dern (February 10, 1967)
Laura Dern is an actress, director, and producer. The first film that comes to mind when we think of Laura Dern is Jurassic Park.
She won an Academy Award for Marriage Story and has two more nominations for Wild and Rambling Rose. Laura Dern worked on television in award-winning shows like Big Little Lies, Twin Peaks, Enlightened, Recount, etc.
In the wake of the Harvey Weinstein incident, Laura Dern disclosed a shocking account of being sexually assaulted when she was 14 and offered solidarity to the abused women.
She also advocates for many women's rights and child health issues.
6. Michael B. Jordan (February 9, 1987)
Michael Bakari Jordan is an actor and film producer. He is famous for his role as Eric Killmonger in MCU's Black Panther.
He also portrays Donnie Creed in the Creed franchise. These roles have earned critical and commercial success for him.
Michael B. Jordan has been named 'The Sexiest man Alive' by People magazine. Time has listed Jordan as one of the most influential people in the world.
The New York Times Listed him among the 25 greatest actors of the 21st Century. Jordan is known for starring in and producing impactful movies like Fruitvale Station, Just Mercy, A Journal For Jordan, Kin, etc.
5. The Weeknd (February 16, 1990)
The Weeknd is a Canadian singer-songwriter, record producer, and actor. He is known for his versatile vocal styles and song genres that range from urban contemporary to alternate R&B, dark wave to pop, etc.
The Weeknd is the stage name of Abel Makkonen Tesfaye and values his privacy very highly. In the initial years of his career, The Weeknd uploaded and released his music on YouTube.
Later, he compiled all his songs in a compilation album called Trilogy under Republic Records. The Weeknd won many accolades for his work.
He won multiple Grammy Awards, Billboard Music Awards, American Music Awards, etc. He also earned an Oscar nomination for his song, Earned It.
4. Cristiano Ronaldo (February 5, 1985)
Cristiano Ronaldo Dos Santos Aveiro é Portuguese professional football player. He captains the national football team of Portugal and plays from the position of a forward.
He also plays for the Premier League Club Manchester United. Ronaldo is considered to be the greatest footballer with five Ballon d'Or awards, four European Golden Shoe awards, and more than 30 trophies to his name.
Ronaldo has set world records with the number of goals, assists, and appearances as well. Cristiano Ronaldo is also famous for his humanitarian and philanthropic work.
He has donated generously to the rescue and relief efforts during the 2004 Indian Ocean Earthquake and tsunami, 2010 Madeira Flood, 2015 Earthquake in Nepal, etc.
3. Harry Styles (February 1, 1994)
Harry Styles is an English singer-songwriter and actor. He began his career on the talent show X-Factor. He was eliminated midway, but he impressed the judges who called him back along with four other solo performers to form the boy band, One Direction.
With 1D, Harry Styles became a member of the biggest boy band ever. Later, in 2016, they went on an indefinite break, and Harry launched his solo career.
To date, Harry Styles has released three studio albums which were all hugely popular. Apart from his music career, Styles is also a fashion icon who promotes gender-fluid dressing.
He famously wore a Gucci dress on the cover of Vogue, which sparked a debate on the 'manly dressing'.
2. Christian Bale (January 30, 1974)
Christian Bale is an English actor who debuted as a child actor in Speilberg's Empire of The Sun. He worked for a while as a child actor, but he withdrew to make a comeback in 2000 as a psychopathic serial killer in American Psycho.
Bale is famous for his method-acting and extreme physical transformations. His performance in The Machinist, The Fighter, Vice, etc., were equally discussed for his acting prowess as much as his physical appearance.
Apart from his acting roles, Christian Bale is a low-key actor who values his privacy. He maintains a simple life away from the spotlight when he is not acting or promoting his films.
1. Ed Sheeran (February 17, 1991)
Edward Christopher Sheeran is a British singer and songwriter. He is one of the top best-selling music artists in the world with over 150 million records sold till now.
He has released five studio albums and named each of them using symbols: +, ×, ÷, and =. His fourth album is named No.6 Collaborations Project.
Ed Sheeran also acted in a few TV shows like Game of Thrones, The Bastard Executioner, Modern Love, etc.
Most of his other appearances were cameos as himself. Throughout his career, Ed Sheeran has won many accolades for his music.
However, he has also claimed to regularly unwind by taking long vacations away from the public eye with long periods of disconnect from social media, telephones, etc.