»
When Is Noragami Season 3 Coming? [2023 Updates]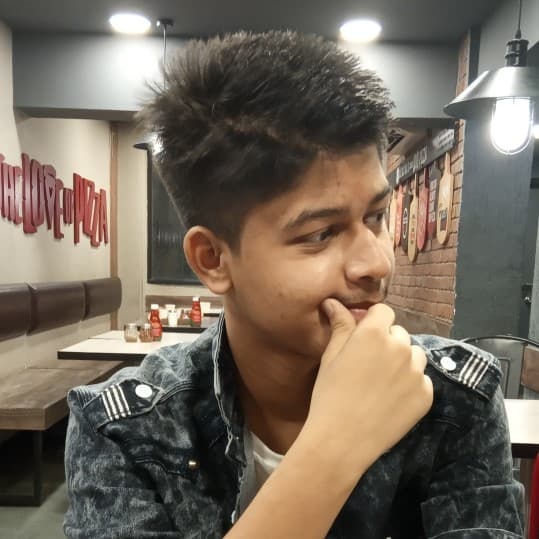 Kay-Updated Jan 28, 2023
---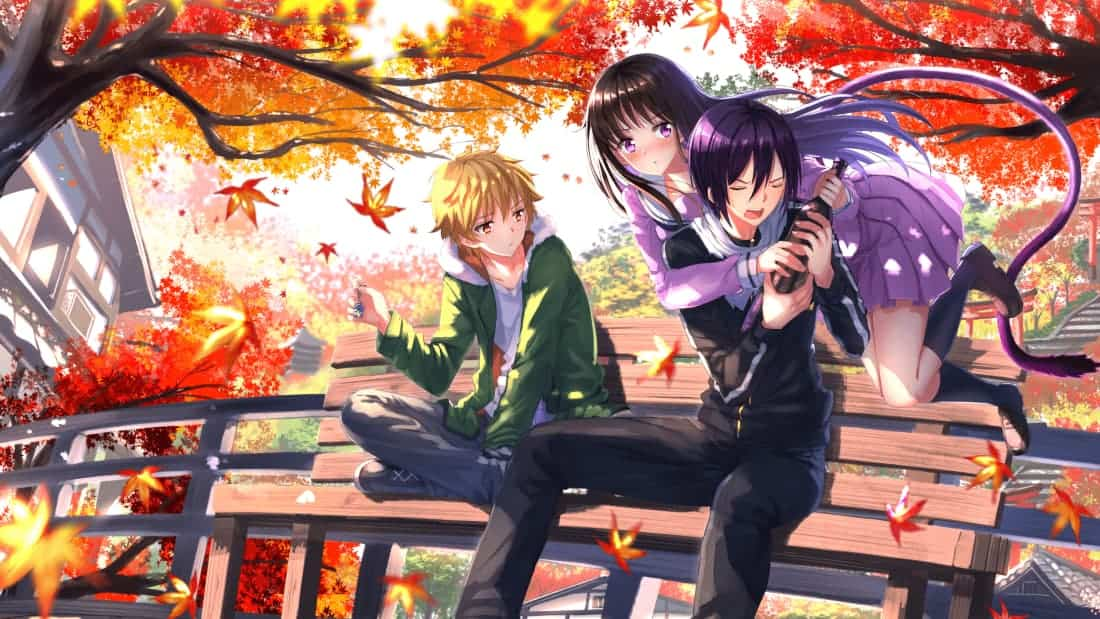 Noragami is a series that gave us a completely new perspective about God and the world where they reside.
It taught us why Gods might not be how we believe them to be. It's an anime that tells us about how Gods are just like humans.
Doing their best to fill their purpose in life. A purpose to satisfy as many human wishes as possible.
So for an anime with such an interesting narrative, a huge fan following is bound to take place. Keeping that in mind, Noragami launched its Second Season back in 2015.
Since then fans have been craving another season. Another package of fun and adventure with Yato, Yukine, and Hiyori is demanded by fans worldwide.
But where is the next season? When is Noragami getting a Season 3? Is there any Official Announcement about the third season for Noragami?
Well, that's what we are going to figure out today. This is Everything You Need To Know About Noragami Season 3 In 2023.
Everything We Know So Far About Noragami
Now before we talk about the next season, let's take a look at what we have in our hands as Noragami.
Noragami and Noragami Aragoto are anime adaptations of their Manga counterpart named 'Noragami'. This manga is written and illustrated by Adachitoka.
It's about a 'Stray God' named Yato. Yato is a God that has no shrine and an extremely low number of followers.
Therefore, to become a popular God, he decides to help Humans. However, his method of offering help is way different than you would expect.
To help out his followers' wishes, he sticks pamphlets in weird places like a salesman.
He also offers all of his services for just ¥5. That's right! For just ¥5, you can receive the help of a God.
And this help can vary from cleaning your bathroom to killing your biggest rival. YES!
Even murder can be ordered to Yato for just ¥5. This gives him his name, 'The Delivery God'.
However, along with giving these services, he also kills 'Curses'. Curses are negative thoughts built by Humans.
Moreover, Yato has a Dark Past with curses and killings. In his journey to becoming a popular God and having his shrine, Yato is accompanied by his Regalia (weapon) named Yukine and a friend named Hiyori.
Yato picks up Yukine as his Regalia after Yukine lost his life. Whereas, Hiyori lost her body to save Yato, kind of.
You see, Yato was saved by Hiyori from a truck accident. But she lost her body in a way that her soul can leave her body anytime.
This can happen voluntarily or involuntarily. Thus, to seek a cure for this, Hiyori joins Yato as he promises to cure her.
But He Never Does! Thereon begins the journey of these 3 individuals in this world filled with curses and blessings.
Will Yato ever get a shrine? What was Yato's past? Will Hiyori ever get her body back?
These questions were answered in the series. The anime aired its first season named 'Noragami' back on January 5, 2014, to March 23, 2014.
It consisted of 12 episodes. The second season named 'Noragami Aragoto' aired from October 3, 2015, to December 26, 2015.
It consisted of 13 episodes. This franchise also received 2 OVA series for each season.
Official Announcements And Release Date Of Noragami Season 3
Unfortunately, no official announcement regarding Noragami Season 3 has been made to date. There was a rumor going on about the release of Noragami Season 3.
However, that rumor was a fake one spread due to a tweet. A Season 3 for the franchise would be a great installment.
Season 2 was released after one year gap from season 1 but season 3 is being delayed for much longer and die-hard fans are tired of waiting.
Despite that, creators haven't shown any signs of making the next season. But what could be the reason for that?
Is the source material causing some trouble? Well, let's find out!
More Source Material Information On Noragami Season 3
'Noragami' is an anime adaptation of a manga of the same name. The Manga is written and illustrated by Adachitoka.
It was published on 23rd December 2010. It's serialized to this day and consists of around 96 chapters.
95 chapters of these are compiled into 24 volumes. Thus Manga has a lot of content within its narrative.
| Volumes | English Release Date |
| --- | --- |
| Volume 1 | September 2, 2014 |
| Volume 2 | November 18, 2014 |
| Volume 3 | January 20, 2015 |
| Volume 4 | April 28, 2015 |
| Volume 5 | June 23, 2015 |
| Volume 6 | August 18, 2015 |
| Volume 7 | October 13, 2015 |
| Volume 8 | November 17, 2015 |
| Volume 9 | December 22, 2015 |
| Volume 10 | January 28, 2016 |
| Volume 11 | February 25, 2016 |
| Volume 12 | March 24, 2016 |
| Volume 13 | April 19, 2016 |
| Volume 14 | May 17, 2016 |
| Volume 15 | June 21, 2016 |
| Volume 16 | July 19, 2016 |
| Volume 17 | October 25, 2016 |
| Volume 18 | June 6, 2017 |
| Volume 19 | December 11, 2018 |
| Volume 20 | June 11, 2019 |
| Volume 21 | March 10, 2020 |
| Volume 22 | November 24, 2020 |
| Volume 23 | November 9, 2021 |
| Volume 24 | June 15, 2022 |
This can be assured since the anime only adapted 38 chapters of the Manga including Aragoto.
So the manga has plenty of source material for the anime to utilize for the upcoming season.
There's one more important thing to notice about Manga. For the first half of 2014, Noragami was the 14th Top-Selling Manga Series In Japan.
Therefore, its popularity is good enough for a sequel. Speaking of Popularity, let's take a look at the popularity information of Noragami Season 3.
Popularity Information Of Noragami Season 3
Popularity is crucial in the making of a sequel. The higher the popularity, the higher the chances of another season.
So let us have a quick look at some mediums to judge popularity.
Google Trends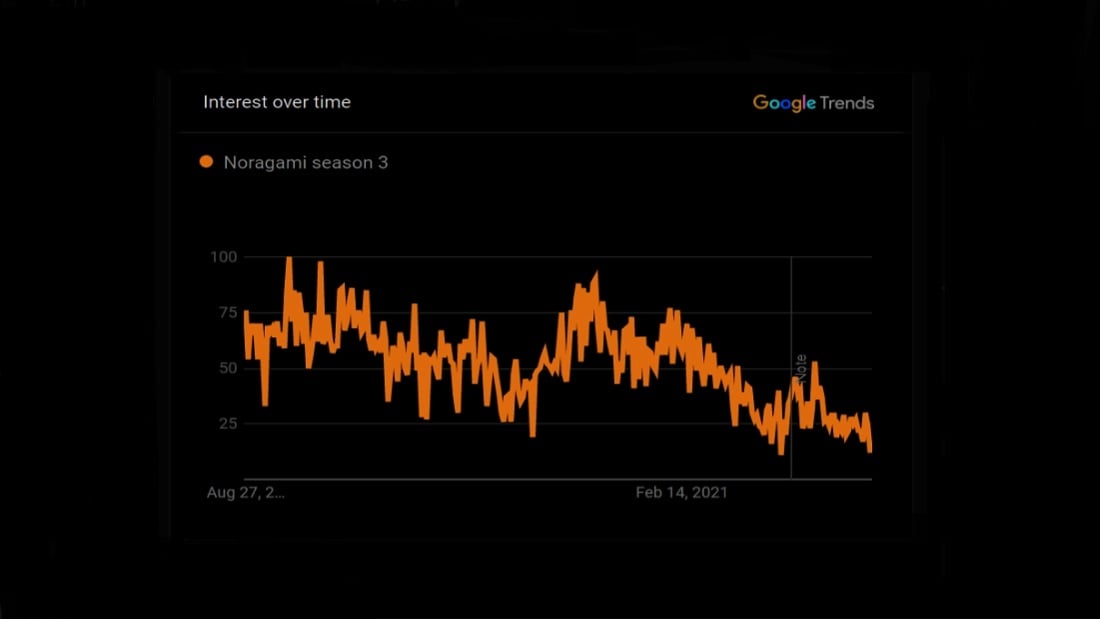 Being the most popular search engine, it would be a great move from our end to take a look at Google Trends.
It will help us to look at the popularity of Noragami Season 3 throughout the planet.
The trend has been consistently above 20-30% for a long period. Throughout the plot, many instances of a peak can be observed pointing to the continuous interest of fans.
In other words, fans want another season at all costs!
So Google Trends have shown a positive result. What about some other platforms?
Twitter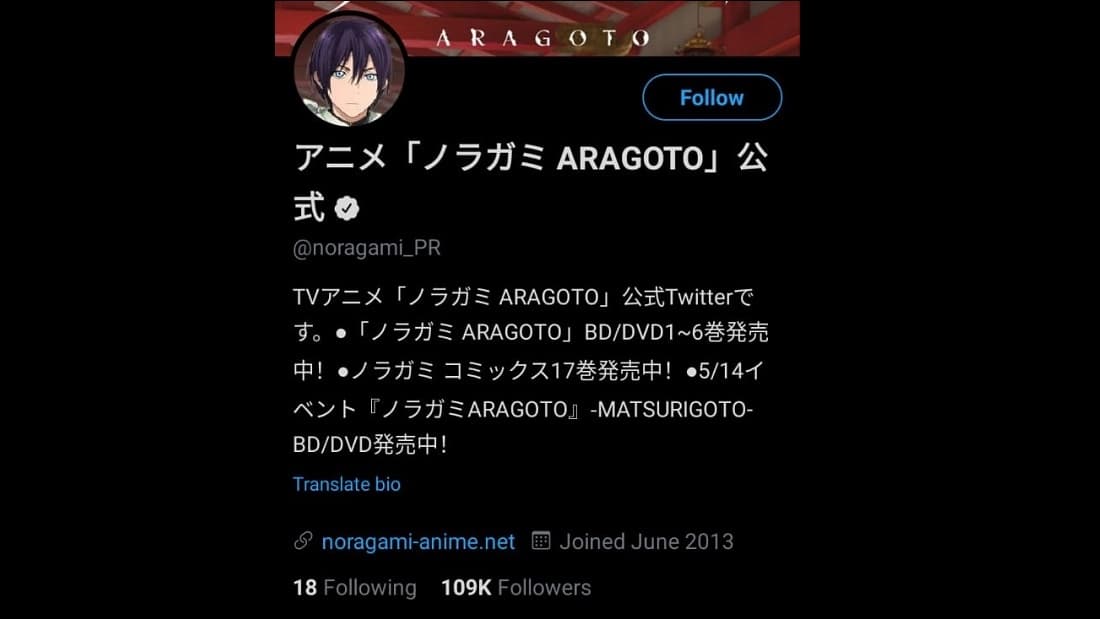 The Official Twitter handle of Noragami Aragoto has over 109K followers. If that's not an astonishing number for you, I don't know what is!
This just goes to show how admired this series is by the anime community. The Twitter handle of the anime has a massive following.
That's a positive sign as well. Since most anime-centered individuals are more active on Twitter, these numbers can turn into a factor for another season.
So Twitter is Amazing as well. But what about Google Searches in numbers? Let's have a look.
Search In US, UK
Let's peek at the number of Google searches for the keyword 'Noragami Season 3'. So as you can see there are over 60k monthly searches for Noragami Season 3 worldwide.
Out of this, 30k searches come from the USA, and 3.1k searches from the UK.
So the anime has a massive following in the USA and substantial searches in other countries as well.
These numbers are clear indications that fans are extremely into the Noragami franchise. Not to mention, just 61k searches for a season that isn't out yet means a lot like ngnl season 2.
Therefore in terms of Google Searches, Noragami Season 3 is Shining!
Expected Plot Of Noragami Season 3
Now if Noragami Season 3 takes place what will be its plot? What can you expect from this sequel?
Well, it is claimed by many Manga fans that the storyline will get even better in Season 3 of the series.
Well, the outline would most likely be the same. Yato, Yukine, and Hiyori go on their fun adventures to help Yato build his shrine.
Even fans love this adorable trio. We all know that one of the strongest points of Noragami was its characters.
Thus, the next season should inculcate the classic Yato, Yukine, and Hiyori journey as they kill more curses.
The anime itself hinted at what could potentially happen in the sequel. If you remember correctly, right at the end of Noragami, Yato's father was shown to us.
And within the anime, his name is discussed multiple times. The next season could dive deeper into the past of our Delivery God and his relationships with his father.
What's Nora's Relationship with Yato's Father? Why did Yato's father do what he did with Hiyori?
What are his actual plans? Another important plot point that can be explored properly is the Higher Up Gods in the Noragami world.
Those who attacked Ebisu in the final episode seem to be scheming something sketchy. It would be great if they explore them and put forward the truth of these Higher Up Gods!
These questions can be answered using Noragami's narrative in the upcoming season. This next season sounds juicy right?
Why not take a look at what other anime fans have to say about Noragami Season 3's juiciness?
Online Reactions To Noragami Season 3
Online reactions are a way to measure audience likeness towards a particular anime. If a lot of people are appreciating the anime it means it's good.
Not all reactions are genuine that's why need to be careful and look at many of them on many platforms.
Twitter Reaction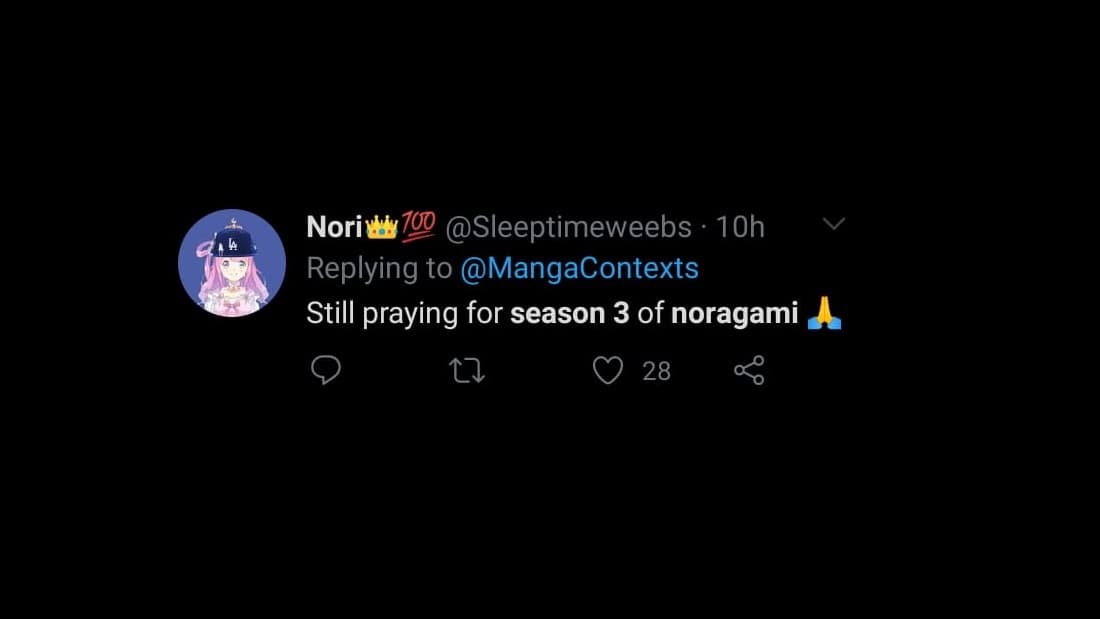 My fellow Noragami fans are praying for a season 3 even after 4 years of wait.
And this is just 1 example. There are a lot of other memes and posts on Twitter that demand a sequel to the Noragami franchise.
The fans feel the craving for more fun from their favorite trio. As said earlier, characters are a strong aspect of the show.
Therefore, a lot of fans want another season just to watch these characters back again.
So overall, Twitter seems on our side. But why not take a look at some other websites?
Reddit Reaction
Reddit is another platform that is constantly used by anime fans all around the world.
Let's take a look at what they have to say about Noragami Season 3. Even on Reddit, there are a lot of people hoping for Season 3 of this franchise.
Speculations are being made, rumors are spreading. But a definite answer is not coming forward.
And this is disheartening for a lot of weebs. If we don't get another season of our favorite anime, we get sad yet curious.
That's bound to happen. And this feeling can be easily seen on the platform Reddit.
With these many fans seeking another season, I hope the creators pay a little bit more attention to the franchise.
Let's wait for some positive take on the series. But before that, let's take a look at one final website that can give us an idea about reactions from fans.
Quora Reaction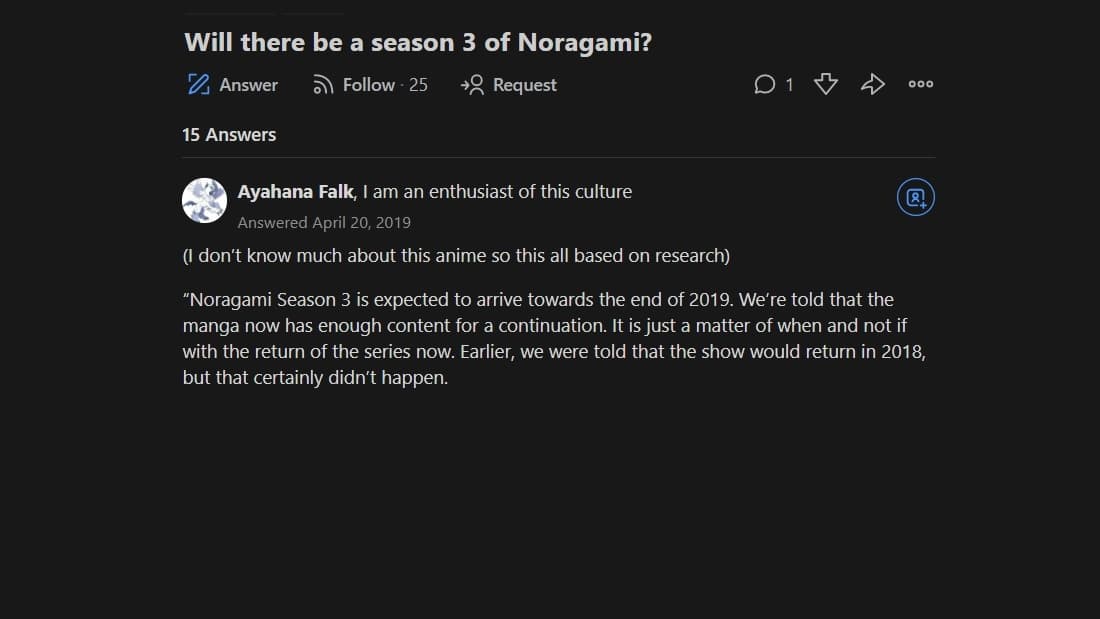 Quora is another platform where a lot of anime fans reside. Let's see what Quora users have to say about Noragami Season 3.
Just like Reddit, even Quora users want another season for this franchise. They are making some speculations, analyses, opinions, and guesses regarding the sequel.
It's delightful to see a lot more people who want to watch our beloved anime.
However, the most depressing factor is the absence of a response from creators. We all know that if creators are not showing a positive sign, that's a negative sign.
Therefore fans want these creators to show us some hints or teasers regarding the sequel of the Noragami franchise.
That marks the end of Online Reactions. Now let's have a look at why we want a Season 3 for this anime.
Why Do We Want Another Season So Badly?
This question just has a single definite answer. 'WE WANT TO SEE MORE OF OUR TRIO!' Now there are many reasons why fans want a second season.
They might want it because they want to see the story. Otherwise, they might want some more high-octane action.
But the one answer that stands out the most is that Fans want to see more of their favorite comic trio, Yato, Yukine, and Hiyori.
As stated earlier, these appealing characters and their relationships together are one of the strongest aspects of this series.
Noragami put a lot of emphasis on how the characters were shown and how they interacted with one another.
Fans were bound to fall in love with these people as a result.
So they are waiting for the sequel so that they can watch more of them in the series.
With that out of the way, let's take a look at ratings and reviews of the Noragami franchise.
Noragami Ratings And Reviews
Ratings and reviews are also a great metric to judge how much love has been showered in a series.
Thus, we should have a look at these aspects as well.
| Rating Website | Rating |
| --- | --- |
| Myanimelist | 7.98/10 |
| IMDb | 7.9/10 |
| Crunchyroll | 4.8/5 |
IMDb
If we look at IMDb, the Noragami franchise got a rating of 7.9. This is a pretty good score, especially on websites like IMDb where there are a bunch of critics.
More than 50 percent of the people have given 7 or more ratings on IMDb.This is remarkable.
Even in the reviews, people appreciate this anime for its comedic characters and action sequences.
Overall, a finely appreciated series on IMDb.
MyAnimeList
While Season 1 of Noragami has a great rating of 7.99, Season 2 has a fantastic rating of 8.20.
This goes to show one thing. That the anime has improved. The rise in ratings from Season 1 to Season 2 just proves that the quality has increased substantially.
This is a positive sign. Higher ratings mean higher acclaim. And even from a standard viewpoint, Noragami has got a pretty high rating on MyAnimeList.
So hardcore weebs also liked this series, especially its sequel.
Fun Fact: Noragami Season 1 is the 20th Most Popular Anime Of All Time According To MAL.
Top 5 Best-Rated Episodes
| Episodes Name and Number | Ratings (MyAnimeList) |
| --- | --- |
| Name (Episode 9, Season 1) | 4.8/5 |
| False Bond (Episode 3, Season 2) | 4.8/5 |
| Wish (Episode 4, Season 2) | 4.8/5 |
| Divine Acclamation, Imprecation (Episode 5, Season 2) | 4.8/5 |
| How to Worship a God (Episode 7, Season 2) | 4.8/5 |
So across the board, the reviews and ratings have been positive. But if the reviews are positive and so are online reactions then what about SALES?
Noragami Manga, DVD/Blu-ray Sales
Here comes the final boss, SALES. As we all know, sales are the most important decisive factor for any anime.
If the anime sells well, then the chances of a sequel skyrocket. So let's take a look at how Noragami battles with the final boss!
Manga sales
If we talk about Manga sales, Noragami Volume 12 has an amazing sale of 300,000 copies.
Thus, during this period, Noragami was at a really good stage in terms of Manga sales.
But here comes the bad news. One of the latest volumes of the series, Volume 22, had a low sale of 50,000 copies.
Not only that but the later volume, Volume 23, didn't even rank in the first week.
It is speculated to have sold just around 45,000 copies. I know, it's sad for us to register but this is reality.
The Noragami Manga sales have been going down and down as the year passes. This indicates that in Japan, the series is losing its fanbase, which can be a significant reason for no season 3.
Blu-ray/DVD Sales
Now if the Manga sales were down, what about the Bluray/ DVD Sales? Well, let's have a look.
So season 1 of Noragami had a great number of around 5000 copies sold on average.
However, this great number decreased to an average of 2000 for Season 2. That's most definitely a massive drop.
This is a negative sign as well since the decrease in sales is a demotivation for creators.
However, we must remember that we are in the era of digitalization. So Bluray and DVD sales aren't definite factors anymore.
Even though Season 2 had fewer sales, it can be possible that people watched it on a streaming platform instead of buying the Bluray.
Therefore, we must not feel sad that the numbers are down. Maybe they are so because of the OTT Era.
But we must consider these numbers either way since we don't have any data on streaming services.
Finally, let's take a look at one final metric that constitutes anime and its profit, Merchandise.
Merchandise Sales
There are only 4 figures available of Noragami characters. Those 4 are Yato, Hiyori, Bishamon, and Kofuku.
It's surprising since Noragami has considerable popularity. Yet the number of figurines is as low as 4.
There should have been at least 20 - 30 of these. Another fact is that around 450 goods of Noragami are manufactured.
Despite being a significant number, they are mostly for Season 1 and not so much for Season 2.
This goes to show that even in terms of Merchandise, Noragami's graph is pointing downwards, especially for its sequel.
Overall, it is visible that the first part of the series has been a success in terms of sales.
However, considerable drops are seen from Season 1 to Season 2. These drops could be the reason why we haven't got a third season yet.
However, if we do end up getting a third season, which characters would make a reappearance?
Let's find out!
Popular Noragami Characters
Many of the characters from the previous seasons will appear in the upcoming season. Noragami characters are funny and our favorites. So, let's see the best and most popular characters.
Yato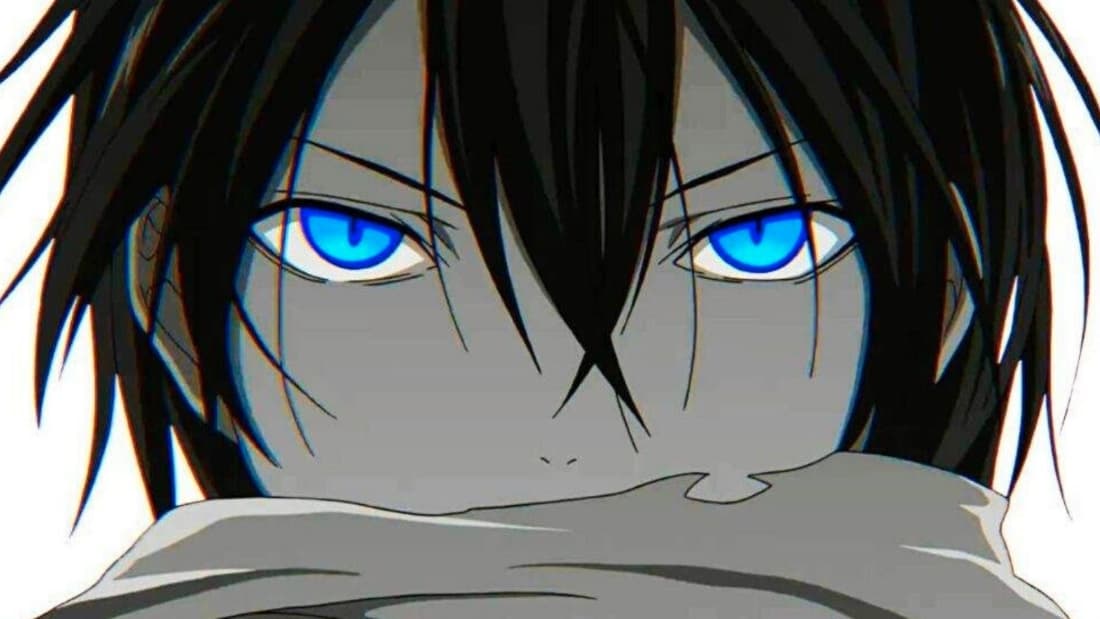 Yato is our beloved protagonist of the series. He is not only funny and entertaining but also a complex character.
His past has always been a fascinating aspect of the series. Its revelation was also interesting and transforming.
His character development in Ebisu's arc seems to add much more to his personality. This makes him even more likable.
Yato still doesn't have his shrine yet. That's because he spends most of his hard-earned money on 'Lucky Stuff'.
Therefore, we would love to see him continue his journey as he tries his leave best to own a shrine.
Yukine
Yukine has always been an interesting character in the series. He started to be a brat who does nothing but sketchy stuff.
However, as the series progressed, he received some of the best character developments we have seen in a long time.
It wouldn't be incorrect to say that the majority of Season 1 was spent just on Yukine's Character Development.
And this serves as the base for his actions in the second season. That makes him impressive as a character.
Thus, his return in Season 3 would most certainly be a great entry.
Hiyori
Probably the most sensible member of the trio, Hiyori has been a wonderful person. Her cute and humble nature always brings a wholesome feel to the series.
Her 'Love' for Yato is adorable to watch and brings more appeal to the overall story.
She may seem like a character that hasn't been explored much but the end of Season 2 says it all.
The way she introspects her actions and feelings is amazing. Thus, her return in Season would be absolutely fun.
Bishamon
Bishamon is the boss of the series. She takes things in her way and deals with them.
Her fearless nature and fine leadership prove that she is second to none. Interestingly, her relationships with Yato are yet to be sorted out completely, but they are chill Gods for the most part.
She is Brave, Stunning, and well-written. This makes her an amazing addition for the next season.
Kazuma
Despite being a side character, Kazuma has made a remarkable name for himself. His life as a Regalia for Bishamon was explored well in Season 1.
However, his past has contributed significantly to the overall storyline of Noragami. He is a strong individual who has great leadership and loyalty to his master.
Just like Hiyori, his sense of 'Love' for Bishamon brings in the wholesome feeling in the series that makes it much more compelling and likable.
His reappearance in Season 3 would be heavily demanded by fans and it would be a great inclusion nonetheless.
Other Decisive Factors Of Noragami
Finally, let's take a look at some other factors about Noragami that could lead to a Season 3.
First up, is the ending of Season 2.
Noragami Ending Explained
Time to hit our heads and try to remember the ending of Noragami Season 2.
So if you recall, Noragami season 2 concluded with Ebisu's rebirth. Yato tried to save Ebisu from the Higher Up Gods but he failed.
Finally, Ebisu revived again and learned about his previous selves over again. Yato learned from him about the kind of God he should become.
The final episode just set a conclusive atmosphere for the ongoing story of the franchise.
However, there was one hint given at the end of the series that could open up the chances of a season 3.
The appearance of Yato's father. As you know, in the final episode Yato gives up on Nora and gives an end to his dark past.
But it seems like Nora and Yato's father are connected in some way and this collection is what would be the plot for season 3.
Therefore, it would be wise to say that Noragami Season 2 left plenty of room for the next installment.
If the third season was to be made, the ending of Season 2 wouldn't be a hurdle for it.
Controversy Around Noragami
There is one controversy revolving around Noragami. It is regarding one of the OSTs used in the show.
It is said that the OSTs used in the series offended a lot of Muslim anime fans.
This was because the OST held a resemblance to the Muslim religion and its God.
Although this controversy can't be a reason for Noragami to NOT get a season 3, it is still worth noting.
Conclusion
To sum it all up, the fans are in favor but the numbers are not.
If Noragami Season 3 was to ever take place, it needs good sales for it.
Since Manga, Bluray, and Merchandise sales have only declined from Season 1 to Season 2, the possibility of Season 3 seems far away.
But we shouldn't give up on hope just yet. Numerous instances exist where an anime season was renewed despite poor sales.
Therefore, all the Noragami fans out there, just don't lose hope. If not today then tomorrow, Noragami would get a Season 3 from your love and support.
Just wait, Yato kami would be back for your service soon.