»
Top 50 Best 90s Anime Of All Time [The Ultimate Old Anime List]
Bijesh-Updated Oct 12, 2022
---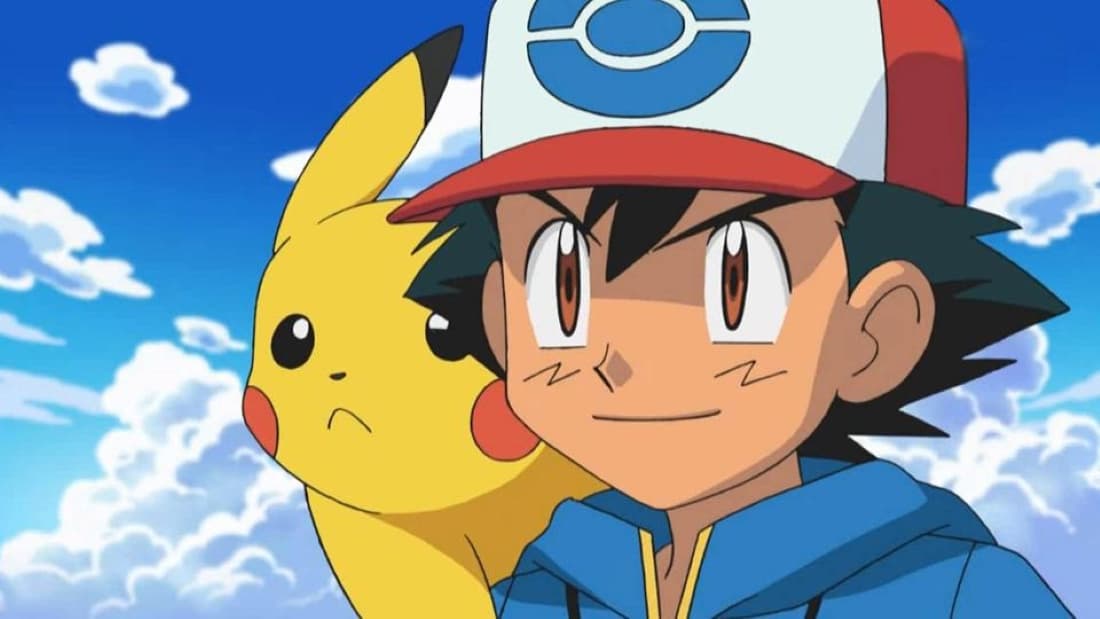 Put on your rollerblades and get your MP3 cassette players spooled and ready to play.
Because we're going to zip-zap-zoop to the 90s. Much like Emmet "Doc" Brown said to Marty McFly when they were in the DeLorean, "Roads? Where we're going, we don't need roads."
This article is all about the 90s, those good old times when the digital world was but a budding flower and not the full-grown jungle it has become today.
When life was simpler and crazier, we made some of the corniest memories and decisions that are now feeding the meme-monster, which too hatched in the 90s.
Let's get started on the journey of a lifetime and check out ENTOIN's top-50 old anime from the unforgettable 90s era.
This article includes both series as well as movies (OVAs) in the Anime category, and the numbering in no way denotes importance.
They're all great, and there's more where they came from. Let us know in the comments which of these titles made you feel so nostalgic that you wanted to travel back to the 90s if only to see it again as if for the first time.
50. Ghost In The Shell (series + movies)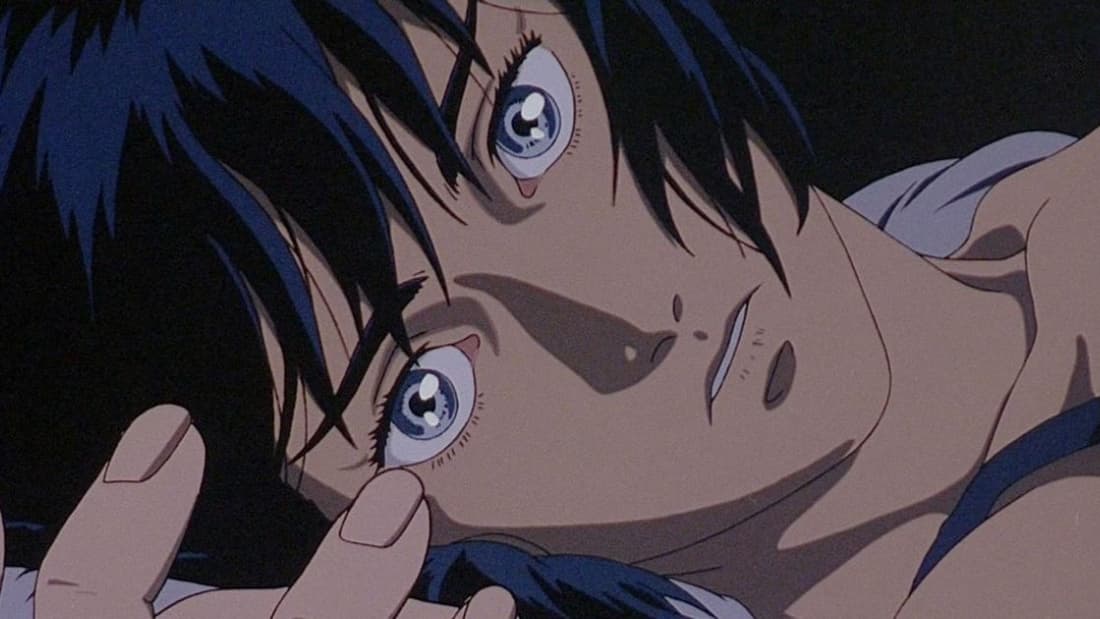 | Entity | Detail |
| --- | --- |
| Title | Koukaku Kidoutai |
| Type | Movie |
| Studios | Production I.G |
| Premiered | 1995-11-18 |
| Source | Manga |
| MAL Score | 8.291 |
| Duration | 1 hr. 22 min. |
A futuristic Cyberpunk world existed in the 90s through the "Ghost In The Shell" anime.
This franchise also boasts multiple movies under its recognizable banner. A 1995 animated film was first to come on the scene, adapted of course from the original manga.
Implants, robots, a strenuous co-existence with humans, electronic datastream interconnectivity, and people linking up with their 'ghosts'… Such profound themes were way ahead of their time.
Techno-terrorists rose to claim their digital turfs, adding to Public Security Section 9's pressures.
Led by Major Motoko Kusanagi, the Section has its work cut out seeing as they are constantly countering cyber-hackers.
When a 'ghost hacker' called simply the 'Puppeteer' declares themselves, the Major seems to have met a foe he can't easily bring down.
Plenty of dark truths rise to the surface in this subtext-rich series that has become a gold standard in Anime.
49. Whisper of the Heart (movie)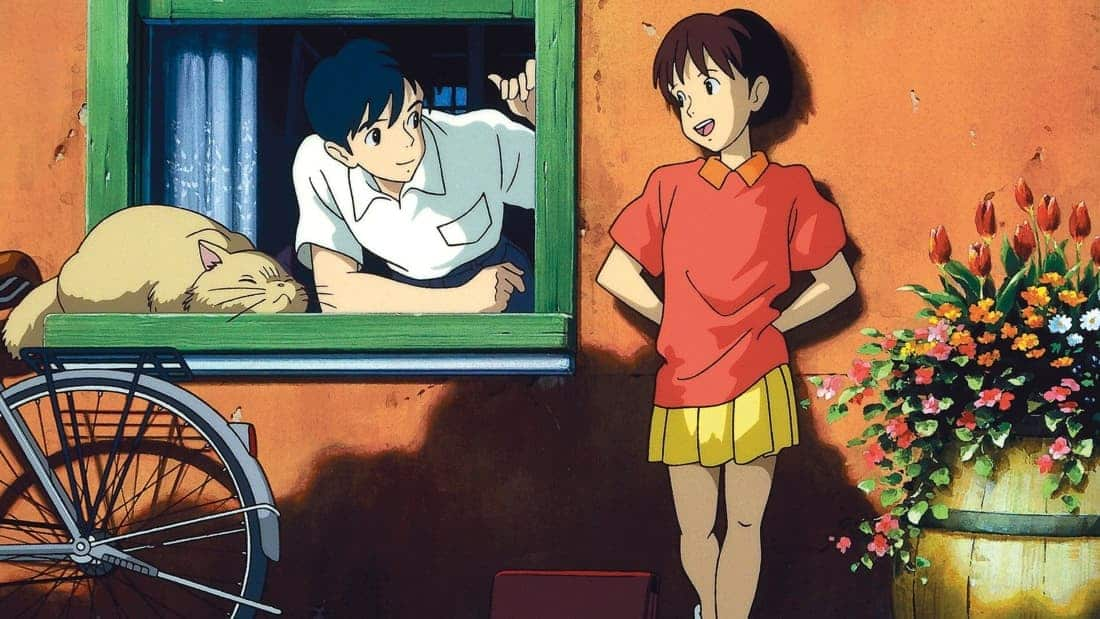 | Entity | Detail |
| --- | --- |
| Title | Mimi wo Sumaseba |
| Type | Movie |
| Studios | Studio Ghibli |
| Premiered | 1995-07-15 |
| Source | Manga |
| MAL Score | 8.231 |
| Duration | 1 hr. 51 min. |
A bundle of energy at fourteen years of age, Shizuku Tsukishima enjoys life, especially reading and poetry.
When she explores the checkout cards on the books she borrows from the local library, Shizuku notices that a boy named Seiji Amasawa is often on them.
Like-mindedness makes Shizuku want to meet Seiji. Her curiosity and spontaneity snag on a cat that she spots during her train commute.
She blithely follows the feline, only to find herself at a charming antique store. There she encounters a cat statuette labeled simply 'The Baron'.
She surprise-encounters Seiji in this shop – a moment of serendipity indeed. As they delve into the conversation, Seiji shares his life goals while Shizuku is left feeling sad.
Because she has no clue what she's good at, and what she wants to do in life.
The boy's contagious enthusiasm rubs off on Shizuku, inspiring her to demand the best from herself.
Along with the Baron, she discovers more about her talents in this 1995 anime classic, all the while getting closer in friendship with Seiji.
48. Princess Mononoke (movie)
| Entity | Detail |
| --- | --- |
| Title | Mononoke Hime |
| Type | Movie |
| Studios | Studio Ghibli |
| Premiered | 1997-07-12 |
| Source | Original |
| MAL Score | 8.701 |
| Duration | 2 hr. 13 min. |
A frightful demon-boar attacks Emishi village, causing the young Ashitaka (the prince) to risk his life to protect his home and tribe.
Despite successfully felling the beast, the creature curses Ashitaka – his arm, to be precise.
The prince finds himself capable of wielding demonic powers but the arm also gradually seeps his life-essence away over time.
Taking the village elders' advice, Ashitaka travels to Tatara, aka 'the Iron Town'. A terrible conflict seems to be unfolding in that town between Princess San (pro-forest and nature spirits) and Lady Eboshi (pro-deforestation).
The spirits of the forest are certainly not happy with Lady Eboshi's take on things.
A major struggle for survival pans out in the "Princess Mononoke" anime movie. A latent demon intent on killing him does not stop the noble Ashitaka from attempting to bring harmony to Tatara.
Beautiful themes of balance and humanity play out in this superb 1997 anime film.
47. Slam Dunk (series + movie)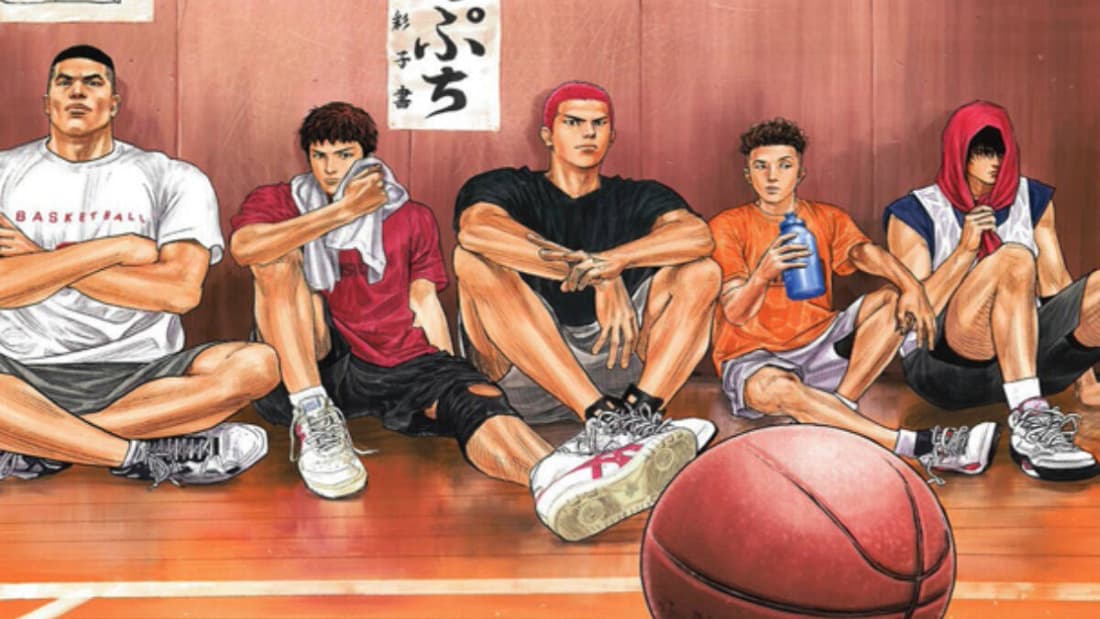 | Entity | Detail |
| --- | --- |
| Title | Slam Dunk |
| Type | TV |
| Studios | Toei Animation |
| Premiered | Oct 16, 1993 to Mar 23, 1996 |
| Source | Manga |
| MAL Score | 8.531 |
| Duration | 23 min. per ep. |
The hit anime series had a successful run during 1993-1996, and the movie that was released in 1994 only shored up that victory.
One may say that this franchise enjoyed multiple 'slam dunks' indeed. Fire-red hair, a short temper, plenty of hidden talent, and an intimidating height… This is what Hanamichi Sakuragi brings to the "Slam Dunk" anime.
All the boy wants is to maintain a successful relationship with a girl he loves.
He seeks the same at his new school, 'Shohoku High'. He's been rejected fifty times to date, a notorious reputation that somehow follows him to his new school.
One thing leads to another and Hanamichi soon starts to hate basketball. Haruko Akagi, a girl who knows next to nothing about Hanamichi's past, strikes up a conversation with him about basketball.
This causes the boy to fall in love with her right away. Trying to impress her, he confirms that he does indeed adore basketball.
But when she ushers him to the gymnasium and requests a slam dunk, Hanamichi soon makes a fool of himself.
Regardless, Haruko has observed the boy's almost inhuman athletic capability, and she informs the current basketball team captain of her observations.
This series remains one of the best sports anime ever made and contains plenty of humanity.
46. Neon Genesis Evangelion (series + movies)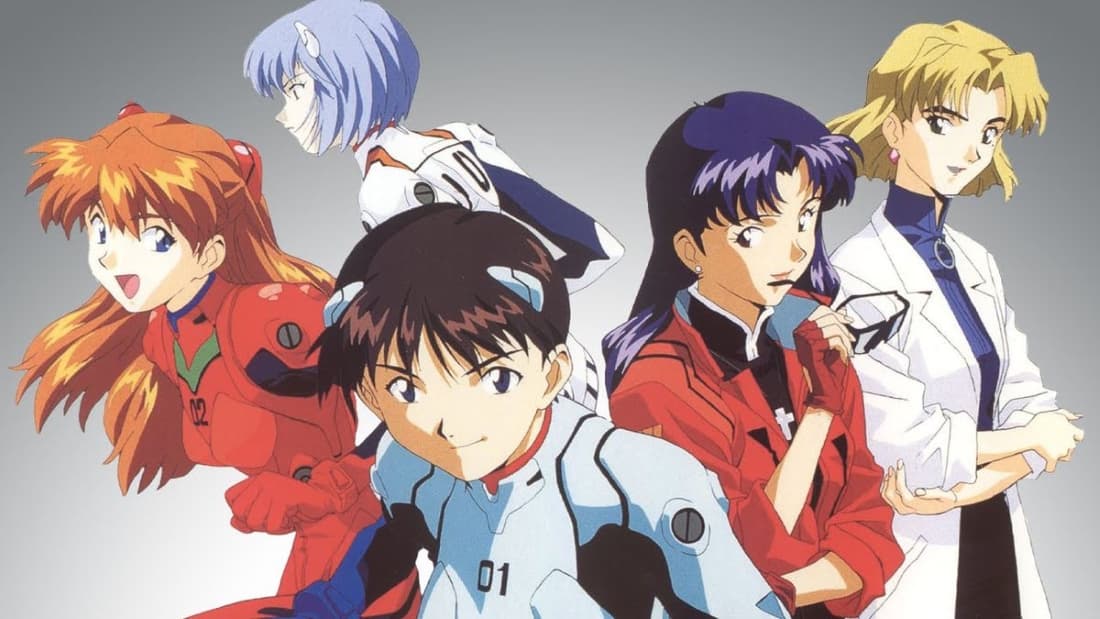 | Entity | Detail |
| --- | --- |
| Title | Neon Genesis Evangelion |
| Type | TV |
| Studios | Gainax, Tatsunoko Production |
| Premiered | Oct 4, 1995 to Mar 27, 1996 |
| Source | Original |
| MAL Score | 8.331 |
| Duration | 24 min. per ep. |
Sequels, spinoffs, films, and alternative versions galore exist and center around this super-popular franchise that first aired as a series in 1995.
It has stood the test of time, in more ways than one. This show too was somewhat ahead of its time.
It used 2015 as a legit period in its narrative. For the 90s, that's quite the leap forward-thinking.
A special agency called 'Nerv' calls the shots. Society is on the edge and only this UN agency can maintain order.
They counter the alien 'Angel' threat using giant mecha-robots called 'Evangelions'. But the organization's chief, Gendou Ikari, is at his wit's end seeking out as many 'compatible' pilots as he can find to work the mechas.
These machines only run when directed by 'synchronized' users. Shinji Ikari, despite being Gendou's son, has not seen his dad in several years.
Practically strangers, the two are soon brought into one another's circles when Gendou's team informs him of their desperate need for a 'genetic' pilot to work 'Evangelion Unit-01'.
Ancient secrets, mecha battles, and psychological traumas unfurl in this anime masterpiece.
45. One Piece (series)
| Entity | Detail |
| --- | --- |
| Title | One Piece |
| Type | TV |
| Studios | Toei Animation |
| Premiered | Oct 20, 1999 to ? |
| Source | Manga |
| MAL Score | 8.571 |
| Duration | 24 min. |
Near the end of the decade, specifically in 1999, the "One Piece" show gave fans a 90s anime dream.
It was a crazy story! The 'Pirate King' Gol D. Roger, whose notoriety and renown are known all over 'Grand Line' (a contested maritime sea route), left behind a 'treasure map', one that outlived him when the 'World Government' ended his life.
His last words cracked open a tiny window of opportunity for pirates everywhere to get their hands on 'One Piece', a powerful treasure.
Thus came the 'Grand Age of Pirates' where all sorts of characters and crews were out seeking the treasure that promised unlimited fame and wealth.
Along with its discovery was promised untold power through the finder earning the title of 'Pirate King'.
Entering this insane world of pirates and treasure legends is teenager Monkey D. Luffy, who's one of the most unconventional pirates to ever exist.
He pursues a career in piracy purely for the adventurism and thrill of it, and not for the stealing and plundering parts.
Inspired by a childhood hero, Luffy soon gathers a team of fellow pirates and together they venture across the Grand Line encountering intimidating opponents, dark mysteries, and unforgettable adventures, all the while seeking out the ever-elusive One Piece treasure.
44. City Hunter '91 (series)
| Entity | Detail |
| --- | --- |
| Title | City Hunter |
| Type | TV |
| Studios | Sunrise |
| Premiered | Apr 6, 1987 to Mar 28, 1988 |
| Source | Manga |
| MAL Score | 7.921 |
| Duration | 25 min. per ep. |
A private detective categorized as a 'sweeper', Ryo Saeba fulfills the role of the titular City Hunter.
The show lives up to some 90s noir themes and detective storytelling styles. Along with his sidekick Kaori Makimura, Ryo works the streets of Tokyo helping people find resolution and closure to various issues and problems.
An excellent sharpshooter and brilliant detective, Ryo makes this show worth watching. A superbly nostalgic anime-illustration style further adds to the reasons why the 1991 "City Hunter '91" series remains a favorite to this day.
A James Bond-ish flair for the ladies also makes Ryo a classic 90s hero. The scenes where Kaori relies on the use of a sizeable anti-ecchi hammer to keep Ryo in line bring amusing plot value to the mix.
The show has since enjoyed the release of a prequel as well as a sequel.
43. Cowboy Bebop (series)
| Entity | Detail |
| --- | --- |
| Title | Cowboy Bebop |
| Type | TV |
| Studios | Sunrise |
| Premiered | Apr 3, 1998 to Apr 24, 1999 |
| Source | Original |
| MAL Score | 8.771 |
| Duration | 24 min. per ep. |
This magnificent 1998 anime series has its narrative rooted in the year 2071. This future has people colonizing outer planets and more besides, owing in large part to Earth becoming uninhabitable due to human activity.
Given the ongoing climate crisis concern, it looks like the "Cowboy Bepop" anime series is another 90s title that was ahead of its time.
Maintaining some semblance of peace in the galaxy is the 'Inter Solar System Police'. The galaxy is too vast for just one corps to maintain order, and so the Police rope in the services of bounty hunter outlaws called 'Cowboys'.
Two of the show's core characters include Spike Spiegel, the calm and carefree one, and Jet Black who's as practical as he is boisterous.
The duo takes up various bounties and reaps what rewards they can. During their cosmic journey, the group grows.
New members include Faye Valentine, a 'femme fatale' figure who's also a trickster weighed down by amnesia, a super-intelligent Welsh Corgi (!) named Ein whose brilliance is a result of genetic engineering, and a kid named Edward Wong who is quite the computer whiz.
Each character is given due focus, and their dark pasts make for enlightening arcs in this one-of-a-kind series that packs light comedy and thrilling action in good measure.
Bepop musical elements and a distinctly Western theme add to the uniqueness of this jewel among anime shows.
42. Detective Conan (series + movies)
| Entity | Detail |
| --- | --- |
| Title | Detective Conan |
| Type | TV |
| Studios | TMS Entertainment |
| Premiered | Jan 8, 1996 to ? |
| Source | Manga |
| MAL Score | 8.161 |
| Duration | 25 min. |
A 1996 hit series, followed by several movies and side stories, the "Detective Conan" anime became a full-fledged franchise soon after its release.
It centers on the life and brilliance of high-schooler Shinichi Kudou who has proven to take on some of the most challenging cases and successfully resolve them.
The plot twists when the 'kid detective' unwittingly witnesses an illegal activity and is caught doing so.
He is promptly dragged into the workings of an organization known, in the underground at least, for their numerous criminal exploits.
Shinichi is given an experimental drug that brings him to death's door, but he survives only to discover that he's in the body of a seven-year-old (!).
He is left with no choice but to go into hiding, keeping his newfound nature hidden from his bestie Ran Mouri as well as her dad, Kogorou Mouri, who happens to be a private detective himself.
Mystery fiction from the minds of Arthur Conan Doyle and Ranpo Edogawa inspires Shinichi to adopt an alias.
He now goes by the name Conan Edogawa. Staying ' behind the scenes ', Conan starts solving the mysteries that land on Kogorou's desk.
He thus proves that his sleuthing skills have not diminished like his physical form. Conan also seeks answers to the true functions of the criminal organization that put him in a kid's body in the first place.
He hopes someday to reverse the effects and return to his original life as Shinichi Kudou.
Somehow, the show manages to blend logic and fantasy in surprisingly credible ways.
41. Dragon Ball Z (series + movies)
| Entity | Detail |
| --- | --- |
| Title | Dragon Ball Z |
| Type | TV |
| Studios | Toei Animation |
| Premiered | Apr 26, 1989 to Jan 31, 1996 |
| Source | Manga |
| MAL Score | 8.151 |
| Duration | 24 min. per ep. |
We are cheating a little here because the show technically aired in 1989. However, it was only in the 90s that this series started to enjoy a massive boost in popularity.
The main character Goku has won the 'World Martial Arts' tournament. Five years, and a wife and child later, we see Goku unintentionally reuniting with a mysterious entity named Raditz who reveals that he's Goku's half-brother.
He further exposes Goku to dark and dangerous truths, specifically that he doesn't come from humans but hails from a super-powerful race called the 'Saiyans'.
Their original home planet was long since destroyed. The reason Goku was even dispatched to Earth when he was a baby was to take over the planet in due time.
Today, fans see something similar playing out in shows like Amazon Prime's "Invincible". A head injury, and resultant amnesia, ensured that Goku forgot all about his core savagery.
That, and the fact that he was raised right by good-hearted people. Failing to make Goku see sense in allying with his sinister cause, Raditz adds insult to injury by revealing that Earth is the target of a new threat.
This tumultuous news entails intergalactic conflicts and heaven-shaking scenarios. A war is coming, one where enigmatic entities are ardently searching for the seven mysterious 'Dragon Balls'.
The show pits Goku's morality and protective nature against ruthless aliens and their dark ambitions.
The series took an alien and gave him humanity. This, more than anything else, set this series up for 'Super Saiyan' success.
40. Serial Experiments Lain (series)
| Entity | Detail |
| --- | --- |
| Title | Serial Experiments Lain |
| Type | TV |
| Studios | Triangle Staff |
| Premiered | Jul 6, 1998 to Sep 28, 1998 |
| Source | Original |
| MAL Score | 8.051 |
| Duration | 23 min. per ep. |
A bold storytelling technique, even for the 90s (this show was released in 1998), "Serial Experiments Lain" is about a girl named Lain Iwakura who receives a discomfiting email from a friend, Chisa Yomoda, who recently committed suicide.
Aside from being an awkward introvert, Lain is not too interested in technology. But her friend's email warrants opening, a deed that drags Lain into the world of 'Wired'.
Similar to the Internet but filled with strange enigmas and fatal truths, the virtual reality realm of Wired is not for the faint-hearted. 'Men in Black' (no relation to the movie or RL versions J) start following and questioning Lain.
These men seem to know an uncomfortable lot about her activities. The narrative gradually ushers Lain into cyberspace filled with bizarre realities and deadly twists.
Themes like perception and consciousness are given due focus, and their meanings are often redefined. Some of Lain's decisions in Wired prove to affect goings-on in the real world.
This avant-garde series is a deep dive into technology, psychology, and horror.
39. The Vision of Escaflowne (series)
| Entity | Detail |
| --- | --- |
| Title | Tenkuu no Escaflowne |
| Type | TV |
| Studios | Sunrise |
| Premiered | Apr 2, 1996 to Sep 24, 1996 |
| Source | Original |
| MAL Score | 7.691 |
| Duration | 24 min. per ep. |
A teenage high-schooler drawn to fortune-telling and tarot cards, Hitomi Kanzaki has her hobbies set.
Then one day she encounters a vicious dragon who seems to be moving with a boy named Van Fanel.
A pillar of light flashes and Hitomi finds herself teleported to 'Gaea', a mysterious realm where the Earth hangs in the sky, and not in the outer-space kind of way.
This 1996 series is a classic tale of kingdoms and daring deeds where Hitomi discovers adventure and love.
She learns that Van is actually the Prince of Fanelia and that his kingdom is constantly threatened by the evil Zaibach empire.
Mecha battle suits called 'Guymelefs' feature strongly in this show, particularly the one named 'Escaflowne'. It is in this machine that Van climbs to counter an attack from the enemy.
His failure destroys all of Fanelia, leaving Van and Hitomi to make a run for it.
Soon they encounter a knight named Allen Schezar. For some strange reason, Allen looks an awful lot like the guy Hitomi had a crush on back in her dimension.
The Zaibach Empire is busy attempting to breathe life into an ancient evil, and it is up to Van, Hitomi, and their allies to put a stop to their devilish schemes in "The Vision of Escaflowne" anime.
38. Sailor Moon (series)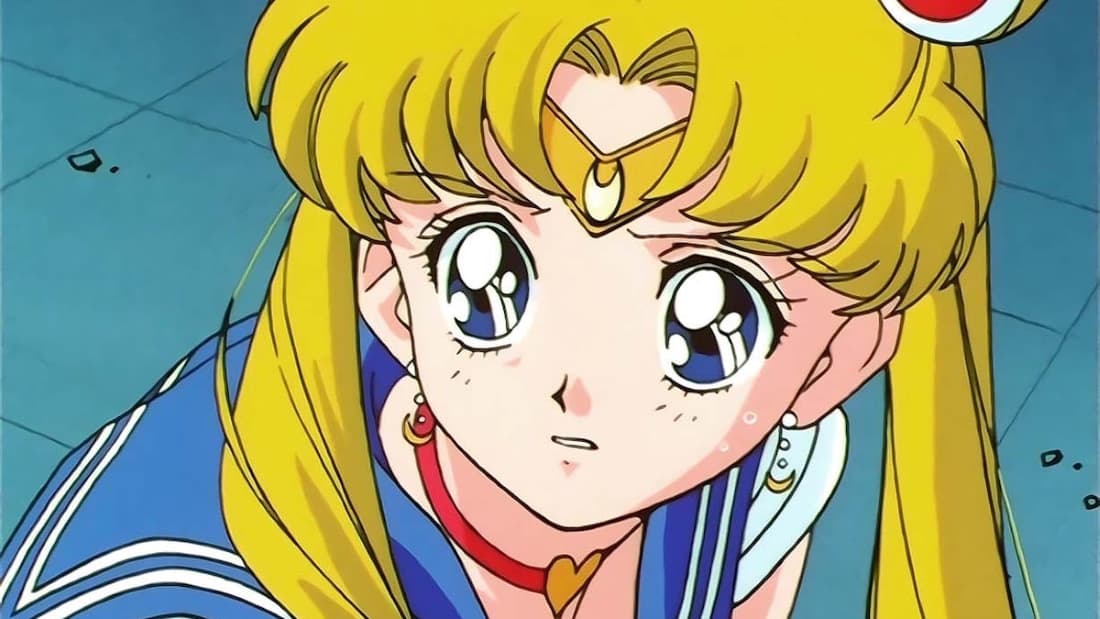 | Entity | Detail |
| --- | --- |
| Title | Bishoujo Senshi Sailor Moon |
| Type | TV |
| Studios | Toei Animation |
| Premiered | Mar 7, 1992 to Feb 27, 1993 |
| Source | Manga |
| MAL Score | 7.691 |
| Duration | 24 min. per ep. |
A franchise that has remained super-popular for years, the "Sailor Moon" anime that aired in 1992 went on to inspire several affiliated media under its IP.
A klutz who gives in to crybaby tantrums and scores low on most of her tests, Usagi Tsukino may not have what it takes to be called a heroine.
But the plot twists when she saves a cat that has a crescent moon on its forehead.
The cat called Luna soon reveals, verbally, that there's more to Usagi's destiny than meets her eye.
Luna reveals that Usagi's future is for her to become a 'Sailor Moon'. These are super-powerful galactic guardians tasked with protecting Earth from evil forces.
Usagi is given a magical brooch that lets her transform into a Sailor Moon, and just in the nick of time too.
The Dark Kingdom, under the ruthless rule of Queen Beryl, has dispatched energy-consuming monsters to Earth.
Usagi has yet to master her powers, adding to her responsibilities in the show. The Moon Kingdom has lost its princess, which too falls to her to find.
Usagi also needs to seek out the legendary Silver Crystal and entail the aid of other Sailor Moons she encounters during her quest.
All of these deeds promise to help Usagi save her home and planet from imminent destruction.
37. Patlabor (movies)
The neighborhoods in Tokyo come under an ambitious renovation scheme called the 'Babylon Project'. Even artificial islands are planned for the Bay.
Construction personnel and architects use all the support that robots called 'Labors' provide in this grand endeavor.
They each contain a pilot to work them. Before long, a key name in the project's hierarchy is found dead – the cause, suicide.
The circumstances are rather mysterious, urging the Patlabor Police and Captain Kiichi Gotou to work double-time to figure out the answers.
A hacked AI code soon infects the Labors, causing the machines to pose a great danger to the citizens of Tokyo.
Noa Izumi enters this fray. Along with her Labor machine Alphonse, she has to work closely with Captain Kiichi to resolve the mystery before it's too late and a 'biblical conspiracy' takes root.
The first movie was released in 1989 (yes, we cheated again, but again reasonably so J), and movie 2 aired in 1993.
The second movie in the Patlabor franchise remained true to the sci-fi politico-thriller theme of its predecessor.
It takes place three years after the conspiracy surrounding the Babylon Project has been resolved.
All those who were part of the previous Patlabor unit have gone their separate ways.
Except for Captain Kiichi Gotou and his partner/crush Shinobu Nagumo. The seeds of civil unrest have been sown in Japan, and a terrorist organization takes advantage (working from within the military) of the people's growing distrust toward the 'Japanese Ground Self-Defense Force'.
In an unfortunate twist of fate, Shinobu's former mentor (and ex-lover) Yukihito Tsuge is found leading the terrorists.
Noa Izumi and the rest of the former Patlabor unit are reassembled to tackle the newly confirmed threat.
The second movie deals with Shinobu's complicated past and hinges on the very outcome of the Police's efforts on her decisions throughout the movie.
36. Mobile Suit Gundam Wing (series)
| Entity | Detail |
| --- | --- |
| Title | Mobile Suit Gundam Wing |
| Type | TV |
| Studios | Sunrise |
| Premiered | Apr 7, 1995 to Mar 29, 1996 |
| Source | Original |
| MAL Score | 7.711 |
| Duration | 24 min. per ep. |
For several decades now, Earth and its many space colonies have been governed by a competent military organization called the 'United Earth Sphere Alliance'.
The 1995 "Mobile Suit Gundam Wing" anime truly set the groundwork for how mechas will be used in the genre.
Rebellion takes wing against the Alliance, resulting in the leader meeting his end. In the year 'After Colony 195', the rebels craft a new plan under 'Operation Meteor'.
They select five mobile mecha units to send to Earth where they will exact vengeance on their colonial oppressors.
These machines are made of 'Gundanium Alloy', which is indestructible. The enemy has its own such mecha too.
Affectionately called 'Gundams', the mechas wreak righteous chaos on the Alliance and their sub-unit 'OZ'.
One of the colony leaders, Heero Yuy, dies a martyr. But his name lives on in one of the five Gundam pilots who finds himself facing up against Zechs Marquise, a skilled pilot working for OZ.
Not all politicians are rotten, though. One of them has been seeking peace for a long time, and his daughter seems destined to find Heero when he washes up on shore post-battle.
Relena Peacecraft directly witnessed Heero falling to Earth in his Gundam. Relena meeting Heero sets in motion a series of outstanding plot progressions that have made this show a genre trendsetter.
35. You're Under Arrest (series)
| Entity | Detail |
| --- | --- |
| Title | Taiho Shichau zo |
| Type | OVA |
| Studios | Studio Deen |
| Premiered | Sep 24, 1994 to Nov 25, 1995 |
| Source | Manga |
| MAL Score | 7.461 |
| Duration | 30 min. per ep. |
This popular 1996 anime series tracks the career and lives of two Tokyo Highway Patrolwomen.
Miyuki and Natsumi become partners and take on several street complications to maintain law and order in Tokyo.
It all began when Miyuki vocally disapproved of Natsumi's reckless motorcycle riding on her way to work.
Little did the two women realize that they were scheduled to become partners. This show continues where the OVAs left off.
Plenty of thrills and friendship moments unfold at the 'Bokuto Precinct' where Miyuki and Natsumi work.
Hunky policemen, insane villains, and the cutest girl at the office who happens NOT to be a girl (!)… All add up to this classic 90s show that packs action and comedy in equal measure.
34. Slayers (series)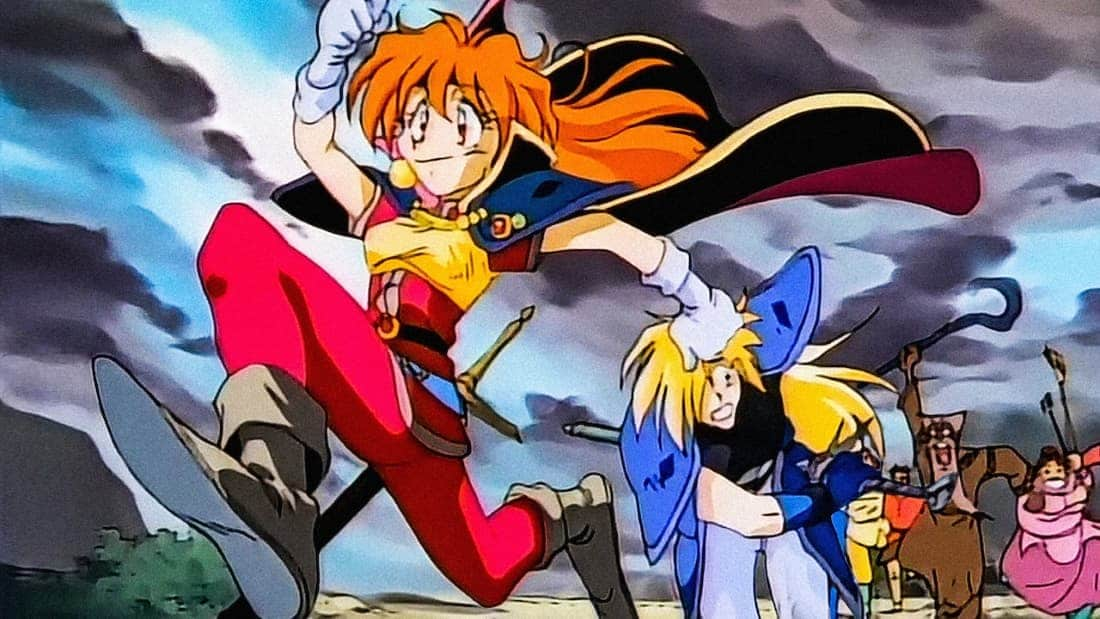 | Entity | Detail |
| --- | --- |
| Title | Slayers |
| Type | TV |
| Studios | E&G Films |
| Premiered | Apr 7, 1995 to Sep 29, 1995 |
| Source | Light novel |
| MAL Score | 7.751 |
| Duration | 22 min. per ep. |
Powerful and a little greedy, Lina Inverse uses her sorceress skills to great effect. Any bandits who get in her way find themselves devoid of their precious goods (talk about Karma J).
This in turn generates a slew of enemies for Lina. One such bandit band awaits her in a forest, preparing to ambush the sorceress and end her life.
Lina is unfazed, she can take care of herself. But during this particular encounter, she meets Gourry Gabriev.
The kind-hearted Gourry applies his swordsman skills to help someone he assumes is a 'damsel in distress'.
The "Slayers" anime was released in 1995 and used several tropes made famous in that era.
Gourry and Lina dispatch the brigands together after which the swordsman expresses a wish to escort the sorceress to 'Atlas City'.
Lina does not wish to go but can't bring herself to refuse the man either.
In her recent spoils rests a potent magical item about which Lina remains oblivious. Word of this object has reached all the wrong ears.
Before long, two strange men are on Lina's trail, aiming to claim the magical item.
The fate of the world seems to be in Lina's hands and of course that of her hapless self-appointed guardian Gourry.
33. Nadia: Secret of Blue Water (series + movie)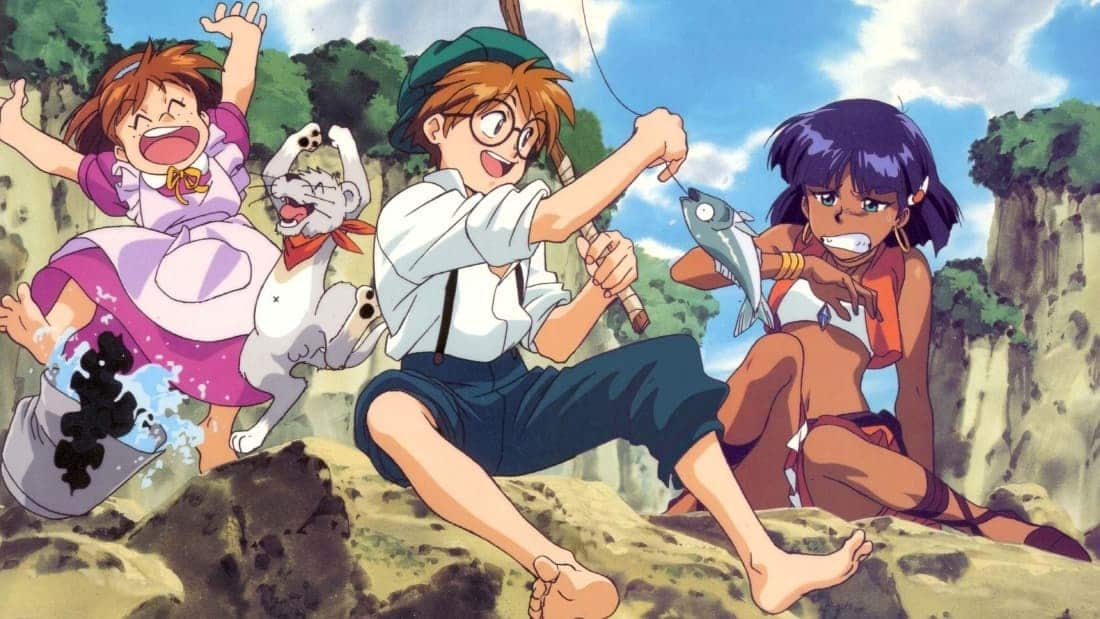 | Entity | Detail |
| --- | --- |
| Title | Fushigi no Umi no Nadia |
| Type | TV |
| Studios | Gainax |
| Premiered | Apr 13, 1990 to Apr 12, 1991 |
| Source | Original |
| MAL Score | 7.531 |
| Duration | 25 min. per ep. |
The 1990 series "Nadia: Secret of Blue Water" and the 1991 movie "Nadia: The Secret of Fuzzy" have both contributed to the outstanding collection of 90s anime that are fast lighting up this list with nostalgia and entertainment excellence.
The series is set in the year 1889, and mighty discoveries are being made in the technology sector.
A dark and enigmatic opponent known simply as 'Gargoyle' stands against the show's core heroes.
This villain wishes to return the Atlantean empire to the glory it once enjoyed. To do that, he first has to take over the world.
Along with a young inventor called Jean Roque Lartigue, the titular heroine Nadia joins forces with Captain Nemo (famous for his Nautilus submarine, which also features in the show) to stop Neo-Atlantis from tasting life.
They make haste to stop Gargoyle. The series took plenty of inspiration from Jules Verne's unforgettable classic novel "20,000 Leagues Under the Sea".
As for the movie version, its narrative takes place three years after Nadia and friends stop Gargoyle and foil his attempts at resurrecting Neo-Atlantis.
A new villain named Geiger is intent on a global takeover using advanced robot tech.
He aims to weaken society using a world war and build his empire over the ashes that remain.
32. Petshop of Horrors (series)
| Entity | Detail |
| --- | --- |
| Title | Petshop of Horrors |
| Type | TV |
| Studios | Madhouse |
| Premiered | Mar 2, 1999 to Mar 23, 1999 |
| Source | Manga |
| MAL Score | 7.261 |
| Duration | 22 min. per ep. |
A lot is going on with Count D and his Chinatown pet shop than meets the eye.
This 1999 series adds yet another dash of horror to the illustrious scary-anime lineup that came out of the 90s.
People are always looking for something special, and Count D has tapped into that desire using something special of his own.
Whatever sale he makes, they all come bearing their customized contract. Those who follow the rules go about their lives with no real blowback.
But for anyone who fails to follow the Count's stipulations, unfortunate things can happen. Meanwhile, his pet shop stands contractually safe from any responsibility.
Entering this silent madness is homicide detective Leon Orcot. Unexplained deaths have piled up and Leon traces all of them back to the Count's pet shop.
Those who died were D's customers. This confirmation leads Leon down a dark path of frightful discovery in the "Petshop of Horrors" anime.
31. JoJo's Bizarre Adventure (movie + series)
| Entity | Detail |
| --- | --- |
| Title | JoJo no Kimyou na Bouken (TV) |
| Type | TV |
| Studios | David Production |
| Premiered | Oct 6, 2012 to Apr 6, 2013 |
| Source | Manga |
| MAL Score | 7.981 |
| Duration | 24 min. per ep. |
This anime has become something of a household name since it aired multiple seasons in the 2k era.
But the manga and movies that preceded them were distinctly 90s. The OVA that got the train rolling was released in 1993 and was titled simply "JoJo's Bizarre Adventure".
Average Japanese high-schooler Kujo Jotaro soon ceases to behave like a normal school-going kid. He starts to believe that he's being possessed by a spirit, and imprisons himself soon after.
Through his grandfather, Joseph Joestar, Kujo encounters the man's friend, Muhammad Abdul. A tiff ensues between Muhammad and Kujo, resulting in the boy learning more about the spirit.
He discovers that it is nothing but his 'Stand', a fighting force given form, albeit a semi-solid one.
He also learns that his 'spirit' is named Star Platinum. Things turn dark when Kujo's mother takes ill upon discovering her own 'Stand'.
The story now harkens back to the days of Kujo's great-great-grandfather, Jonathan Joestar, who defeated a vampire named Dio Brando back in the day. 100 year later, Dio seems to have returned to the world of the living.
The vamp was revived, which means the creature had help. Along with Muhammad, Kujo and his grandad Joseph return to Egypt (several connections to the original manga here) to end Dio once and for all.
30. Speed Racer X (series)
| Entity | Detail |
| --- | --- |
| Title | Mach GoGoGo (1997) |
| Type | TV |
| Studios | Tatsunoko Production |
| Premiered | Jan 9, 1997 to Sep 24, 1997 |
| Source | Manga |
| MAL Score | 6.291 |
| Duration | 25 min. per ep. |
From its signature opening theme ("Here he comes, here comes Speed Racer, he's a demon on wheels. He's a demon and he's gonna be chasin' after someone…") to some of the most insane moments in the world of anime sportscar racing, the 1997 "Speed Racer X" show gave fans a gorgeous blend of family, friendship, comedy, flashbacks, thrills, adventures, shocks, legacies, and of course Grand Prix racing.
Let's just say this list will be incomplete without Speed Racer and his 'Mach' sportscar on it.
Ever since Gou Mifune started to call Mach his own, the show took fans on the ride of a lifetime.
The car has a unique back story featuring the motor engineer Kenichi Hibiki who made it and the man's father, Daisuke, who recovered the wreck and remade it.
This portion of the story needs no description but needs to be seen to be fully appreciated.
The Mach's new 'Safety Seven' system and 'X' engine make it admirable to watch what it does under Gou's hands in the show.
The same Gou who's Kenichi's younger brother. You're probably starting to understand how cool this series was, and still is.
29. Sea of the Ticonderoga (series)
| Entity | Detail |
| --- | --- |
| Title | Kaijuu no Kodomo |
| Type | Movie |
| Studios | Studio 4°C |
| Premiered | 2019-06-07 |
| Source | Manga |
| MAL Score | 7.161 |
| Duration | 1 hr. 51 min. |
Adapted from the children's book of the same name, the "Sea of the Ticonderoga" anime movie aired in 1991 and portrays dark truths about weapons and positive themes about Nature.
Set in the year 1965, the movie unfolds with an aircraft carrier making a trip from Vietnam to Yokosuka.
Training exercises off the coast of Okinawa go wrong when a B43 hydrogen bomb loaded onto an A4 strike aircraft encounters an accident and sinks 16,000 feet into the sea.
Some of these plot points are based on true events surrounding the experiences of the USS Ticonderoga.
The fictional plane in the film was going against America's treaties with Japan by even carrying such a powerful weapon.
Only in the year 1989 was the cover-up declassified. Pilot, plane, and cargo alike were never recovered.
When word about the incident outs, Japan is justifiably outraged. Plenty of pro-environment themes play out.
Entering all this is Ashika, a boy who can telepathically communicate with whales, and calls a fishing town home.
The whales send him messages about terrifying monsters in the deep, which is indicative of the nuclear bomb that rests at the bottom of the sea.
28. Run Melos! (movie)
With the great 'City of Temples' on his mind, Melos makes his way to Syracuse from Messina in the "Run Melos!" OVA anime movie.
He's in Syracuse primarily because he wants to buy a ritual sword for use on his sister's wedding day.
When he meets a skilled sculptor, the two become fast friends. The innocent Melos soon finds himself in the royal gardens where he shouldn't be.
The guards arrest him on suspicion that he might be an assassin. The king has long been fearful of the same, so it comes as no surprise when he pronounces a death sentence on Melos.
Wanting nothing else but to watch his sister get married, Melos begs permission to attend her Big Day and then return to fulfill the king's penalty.
The king doesn't trust the boy, so he demands that Melos select a proxy to leave behind in case he fails to return.
The king also wishes to use this moment to confirm that Melos is indeed an assassin, even if he has to become one that got away.
Melos's sculptor friend steps in to be that proxy, thus sparking a powerful story arc where humanity and morality are highlighted.
There are other titles under the Melos franchise, each of them just as captivating as this OVA, which was released in 1992.
27. H2 (series)
| Entity | Detail |
| --- | --- |
| Title | H2 |
| Type | TV |
| Studios | Production Reed |
| Premiered | Jun 1, 1995 to Mar 21, 1996 |
| Source | Manga |
| MAL Score | 7.261 |
| Duration | 24 min. per ep. |
The main character in this sports anime is Hiro Kunimi. He adores baseball, a passion that is second only to his love of [ahem] adult entertainment.
This rather bold 90s series addresses athletes and their choices in some interesting yet relatable ways.
An elbow injury later, Hiro finds himself growing disillusioned with baseball. He even chooses to attend a new school, one without a baseball program/team.
He is thus forced to part ways with his childhood buddy, Hikari, who's going to the same school as Hideo, a brilliant baseball player.
The "H2" anime aired in 1992, and still holds substance as a memorable sports anime.
Both Hikari and Hideo know of Hiro's exceptional baseball talent and wish he hadn't given it up.
Hiro, on the other hand, is busy joining the soccer team at his new school.
This is when he meets Haruka. The girl is rather clumsy, but she also happens to be the daughter of the boss for whom Hiro's dad works.
Managing an unofficial baseball club at the new school, Haruka sets in motion a series of destined events that drag Hiro back into the baseball circuit.
It all starts when the soccer team, seeking ways to humiliate the team-less baseball club, challenges them to a sports-themed face-off.
One thing leads to another and Hiro, taken aback by the arrogance of the soccer team, joins the baseball club with Haruka.
The series starts to pick up in earnest after that.
26. Ranma ½ (series)
| Entity | Detail |
| --- | --- |
| Title | Ranma ½ |
| Type | TV |
| Studios | Studio Deen |
| Premiered | Apr 15, 1989 to Sep 25, 1992 |
| Source | Manga |
| MAL Score | 7.761 |
| Duration | 24 min. per ep. |
This 1989 (oops, we did it again, but nobody's complaining J) show is popular for several reasons, one of them being that it's a classic 90s martial arts anime.
In the "Ranma ½" anime, the main character Ranma Saotome works in his family business.
The 'Anything-Goes' martial arts school considers Ranma a prodigy who perfectly fills his father's shoes.
Both father and son train in China at some point, and that's where they meet a terrible fate.
The two of them fall into a cursed spring. Comedic scenes come to the fore when fans realize that a simple splash of cold water turns Ranma into a girl and hot water turns him back into a boy (!).
This was bizarrely bold story-telling for the 90s. A marriage prospect comes up, specifically Ranma's father attempting to get his son hitched with one of Soun Tendo's three daughters.
He does this primarily to secure the Tendo dojo's future. In his way, Soun comes to learn of Ranma's 'condition'.
Nonetheless, it doesn't discourage him from wanting to give his youngest daughter Akane's hand in marriage to the boy.
Now Akane happens to be an expert martial artist herself, and she also happens to despise men.
This is quite a hilarious anime, containing romance and action in plentiful measure. The interactions between Akane and Ranma are comedy gold.
25. Battle Angel Alita (movie)
| Entity | Detail |
| --- | --- |
| Title | Gunnm |
| Type | OVA |
| Studios | Madhouse |
| Premiered | Jun 21, 1993 to Aug 21, 1993 |
| Source | Manga |
| MAL Score | 7.091 |
| Duration | 30 min. per ep. |
Also known as "Gunnm", this uber-hit franchise enjoys several different IPs today, but it all began with the manga version, the first two volumes of which were adapted into this OVA, which aired in 1993.
Titled "Battle Angel Alita", the anime movie follows Doc Ido's dangerous scientific pursuits in the rather post-apocalyptic 'Scrapyard'.
The man's a doctor as well as a mechanic, and he uses both those skills to dark effect in this film.
When he finds the surprisingly well-preserved remains of a female cyborg, he sees a 'miracle' that he can fashion into something deadly.
Not only does he revive the cyborg, but he also rebuilds her. Calling her 'Gally', Doc Ido relishes breathing new life into an incredibly strong yet amnesiac cyborg, and letting her go out into the world to create a life for herself.
In a world rife with deceit and battles, this is no simple calling for Gally.
24. Cooking Master Boy (series)
| Entity | Detail |
| --- | --- |
| Title | Chuuka Ichiban! |
| Type | TV |
| Studios | Nippon Animation |
| Premiered | Apr 27, 1997 to Sep 13, 1998 |
| Source | Manga |
| MAL Score | 7.621 |
| Duration | 23 min. per ep. |
As cooking anime goes, this 1997 series became a delectable hit. The story is set in the Qing Dynasty, in 19th-century China.
The 'Era of the Cooking Wars' plays a significant though fictional role in the show.
Chefs come from all over to compete in it for top honors. A plethora of cooking styles and techniques unfurl during the series, adding zest to varied lip-smacking scenes.
Cooking is taken so seriously that anyone who takes the art lightly or insults a top chef could face jail time, to say nothing of the penalties for impersonating a chef.
The cooking competition that prevails in the series can either grant enormous power and fame to the winner or take everything from them.
Four core Chinese regions are focused upon: Beijing, Guangdong, Shanghai, and Szechuan. Liu Mao Xing is the main character, a boy with a profound instinctive talent for cooking.
His mother was the legendary 'Fairy of Cuisine', adding to the pressure to bring his A-game in an upcoming cooking competition.
He aims to eventually attain the title of 'Master Chef' and run his family's restaurant with pride and honor.
He travels all over China, learning various cooking styles and methods to help perfect his own.
Along the way, he encounters diverse rivals, which serve amazing and mouth-watering action value in the "Cooking Master Boy" anime series.
23. Black Jack (movie + series)
| Entity | Detail |
| --- | --- |
| Title | Black Jack |
| Type | OVA |
| Studios | Tezuka Productions |
| Premiered | Dec 21, 1993 to Dec 16, 2011 |
| Source | Manga |
| MAL Score | 7.741 |
| Duration | 50 min. per ep. |
The movie was inspired by the manga released in 1993. A television series followed in the 2k era.
The main character Kuroo Hazama is the titular 'Black Jack' in the show. Despite not having a license, his reputation in the medical field is nothing short of legendary.
Along with his assistant, Pinoko, Kuroo performs treatments and surgeries that are considered 'miraculous'. His bill, however, is not of the affordable kind.
His fees are so exorbitant that people soon start associating Kuroo with greed and cruelty.
But this genius practitioner remains highly sought after, owing in large part to the lengths he pursues to save his patients.
This anime is dark in several regards. It tracks the culture and activities of 'underground medicine' at a time when such topics were not vocally embraced, i.e., the 90s.
Extremely strange diseases and ailments serve as challenges for the equally mysterious Black Jack. The man may mend bones but he certainly breaks laws in the "Black Jack" series in his pursuit of mastery.
22. Yu Yu Hakusho: Ghost Files (series)
| Entity | Detail |
| --- | --- |
| Title | Yuu☆Yuu☆Hakusho |
| Type | TV |
| Studios | Studio Pierrot |
| Premiered | Oct 10, 1992 to Jan 7, 1995 |
| Source | Manga |
| MAL Score | 8.451 |
| Duration | 24 min. per ep. |
A delinquent with no real future to look forward to, Yuusuke Urameshi one day performs a deed that completely changes the teen's life.
He saves a boy by pushing him out of the way of a moving car.
Yuusuke, sadly, takes the hit and is at death's door. The spirits of the afterlife, however, have witnessed his noble deed and are divided about letting his soul pass on when he has so many years still left on Earth.
The "Yu Yu Hakusho: Ghost Files" anime (aired in 1992) takes a 90s cliché and makes it work in remarkable ways.
The heir to the spirit realm's throne, Koenma, puts a set of tasks before Yuusuke.
If the boy completes them, he gets a second chance at life. The death god Botan guides Yuusuke through these quests, which take place entirely on Earth.
Yuusuke thus returns but as a 'Spirit Detective', and entails the aid of a former rival named Kazuma Kuwabara.
Along with two ex-criminal demons, Hiei and Kurama, the carefree-careless boy dons the hat of responsibility and takes to his tasks.
Yuusuke finds himself facing up against dark and evil forces that threaten Earth in ways he never knew when he was a regular person.
21. Hunter x Hunter
| Entity | Detail |
| --- | --- |
| Title | Hunter x Hunter (2011) |
| Type | TV |
| Studios | Madhouse |
| Premiered | Oct 2, 2011 to Sep 24, 2014 |
| Source | Manga |
| MAL Score | 9.071 |
| Duration | 23 min. per ep. |
An extremely popular show known for being, um, extreme (in the good sense), the "Hunter x Hunter" anime aired in 1999 and became a quick favorite among fans of the genre.
The 'Hunters' in question are people with mastery in varied specialized fields. This ranges from cooking to treasure hunting, and more besides.
These individuals go about pursuing their passions relying on an unknown source of funds and information.
But even Hunters need licenses to avail of all these benefits. They each sit for a perilous exam, one that is notorious for its low success rate.
When twelve-year-old Gon Freecss decides to take the exam so he can gain access to resources that can help him find his missing father, the story takes on a layer of humanity that fans have not forgotten.
Three newfound friends ally with Gon. They too decide to take the Hunter Exam when the time comes.
These companions are Leorio Paladiknight who's an aspiring doctor, Killua Zoldyck who's another twelve-year-old but a rather mischievous one, and Kurapika who's out for revenge.
As classic shounen anime goes, this one is a must-see. It is about four Hunters who take on deadly odds and experience crazy adventures, all while holding on to the core threads of friendship and ambition.
20. Perfect Blue (movie)
| Entity | Detail |
| --- | --- |
| Title | Perfect Blue |
| Type | Movie |
| Studios | Madhouse |
| Premiered | 1998-02-28 |
| Source | Novel |
| MAL Score | 8.501 |
| Duration | 1 hr. 21 min. |
'CHAM!' is one J-pop idol group whose fandom could rival that of most shows on this list. As all music lovers know, some groups are just fated to break apart.
One such sad moment happens in the 1998 anime film "Perfect Blue" when Mima Kirigoe decides to leave and chase an acting career.
All she desires is support from her fans, who have mixed reactions about her leaving the group. Mima personally aims to leave her pop-idol image behind and don a whole new one.
To this end, she takes up a role in a crime drama show. Gradually, Mima and her manager Rumi Hidaka find the acting biz strenuous and pressured. One of Mima's fans is not helping matters.
This fan never liked the fact that she left CHAM! and starts stalking her. This unidentified fan creates an anonymous site and uploads detailed impersonated versions of Mima's life.
Rubbing salt in her wounds is the realization that the band she left behind starts doing great without her.
Mima gradually delves into a dark place, growing ever so unhinged to the point that her mind starts blurring the line between what is real and what isn't.
19. Future GPX Cyber Formula (series)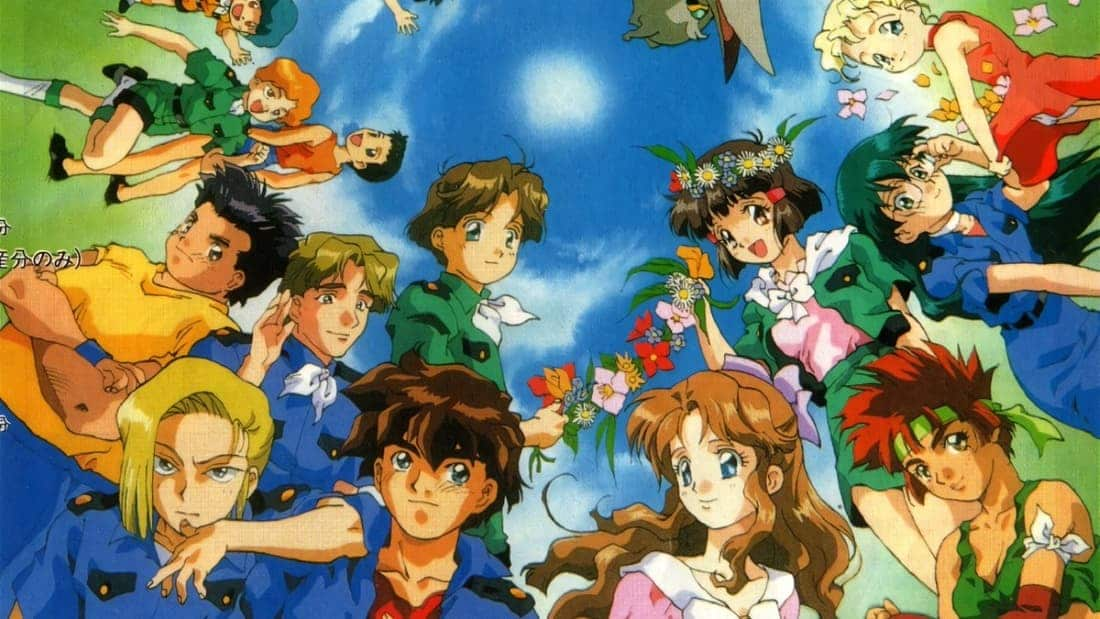 | Entity | Detail |
| --- | --- |
| Title | Future GPX Cyber Formula |
| Type | TV |
| Studios | Sunrise |
| Premiered | Mar 15, 1991 to Dec 20, 1991 |
| Source | Original |
| MAL Score | 7.331 |
| Duration | 24 min. per ep. |
The youngest to drive in the Cyber Formula Grand Prix, Kazami Hayato has plenty to look forward to, and live up to.
All the cars in this race have computer-support modules, which is a captivating 'ahead of its time thinking for a 90s show.
Today we see e-vehicles like 'Tesla' boasting such technology. In the 1991 "Future GPX Cyber Formula" anime, Hayato works with team Sugo and a powerful cyber-navigation software called Asurada to become the winner of the 10th Cyber Formula Grand Prix.
As the story progresses, the boy learns that it is not just reliable technology that wins races and that there's more to the art than meets the eye.
He earns the respect and recognition of veteran racers along the way. Kazami also has to stop people from stealing Asurada.
Sundry races other than Cyber Formula await him in this amazing sports car and racing anime.
18. Jurassic Tripper (series)
| Entity | Detail |
| --- | --- |
| Title | Kyouryuu Boukenki Jura Tripper |
| Type | TV |
| Studios | Production Reed |
| Premiered | Apr 2, 1995 to Dec 24, 1995 |
| Source | Other |
| MAL Score | 6.621 |
| Duration | 25 min. per ep. |
Steven Spielberg's "Jurassic Park" was released in 1993 and James Gurney's "Dinotopia" books were published a year before in 1992.
These IPs probably inspired the 1995 series we've listed here, aka "Kyouryuu Boukenki Jura Tripper".
What has been confirmed is that the show drew inspiration from Jules Verne's 1888 book titled "Deux Ans De Vacances".
The show focuses on kids of different ages going on a school yachting trip together.
All fifteen children unwittingly go back in time to when dinosaurs roamed the Earth.
In their attempts to return home, the kids encounter plenty of strange and wonderful things: primal scientists, pirates, bandits, fanatical priests, revolutionaries, soldiers, blood-thirsty dinos, a princess, and even talking dinosaurs (!).
The two oldest boys in the group have a fallout, resulting in a division among them. Double-crossing is not new even in this primitive world.
All fifteen kids soon realize that they each have something special that will help them return to their own time.
Whether they'll work together or die alone remains to be verified in the "Jurassic Tripper" anime.
17. Orphen (series)
| Entity | Detail |
| --- | --- |
| Title | Majutsushi Orphen |
| Type | TV |
| Studios | J.C.Staff |
| Premiered | Oct 3, 1998 to Mar 27, 1999 |
| Source | Light novel |
| MAL Score | 7.141 |
| Duration | 25 min. per ep. |
The 'Tower of Fang' is a magic school. At this school, six years ago, Azali (a magic user) sparked off a terrible accident involving Baltanders (a magic sword).
The power within the sword was so intense that Azali failed to control it. As a consequence, he was transformed into an enraged dragon that came to be called 'Bloody August'.
Krilancelo (another magic user) cared deeply for Azali. What happened that day in the "Orphen" anime (aired in 1998) did not sit well with him.
The Tower's elders simply passed off the accident as just that, a mistake that should never have happened.
They thus also discarded any hope of helping Azali return to his normal self. Krilanceloa takes it upon himself to find a 'cure' for his buddy's draconian condition.
Changing his name to 'Orphen', Krilanceloa leaves the Tower of Fang behind and ventures out into the wide world to discover a magical means to help his dear friend.
16. B'T X
| Entity | Detail |
| --- | --- |
| Title | B'T X |
| Type | TV |
| Studios | TMS Entertainment |
| Premiered | Apr 6, 1996 to Sep 21, 1996 |
| Source | Manga |
| MAL Score | 7.041 |
| Duration | 22 min. per ep. |
For eleven years, Teppei has kept himself busy training under the aegis of a mysterious woman.
After all this time, he's finally going to meet his big brother, Kotaro Takamiya. At this time, Kotaro is attending a science conference in the "B'T X" anime.
Things turn extreme when a woman named Aramis unleashes hell at the conference, murdering everyone there except for Kotaro whom she promptly kidnaps.
Teppei believes it is his responsibility to save his brother. Along the way, he encounters a mechanical horse named B'T X and revives it using his blood.
The deadly 'Machine Empire' has become Teppei's opponent. Together with B'T X, he aims to save Kotaro and in the process find out what in the heck is going on.
15. Street Fighter II (series + movie)
| Entity | Detail |
| --- | --- |
| Title | Street Fighter II Movie |
| Type | Movie |
| Studios | Group TAC |
| Premiered | 1994-08-06 |
| Source | Game |
| MAL Score | 7.161 |
| Duration | 1 hr. 41 min. |
The 1995 show and the 1994 movie both contributed to the success that this franchise enjoyed in the 90s, and still does.
The show focuses on Ken Masters and Ryu, two friends who share a mutual love for martial arts.
They are always aiming to better their craft and technique, and so they travel the world together learning new styles.
They also meet some interesting people along the way. However, they are soon dragged into the dark exploits of an enigmatic organization called 'Shadowlaw'.
This agency has set loose a conspiracy that could change the world of martial arts, and not in a good way.
Ken and Ryuu end up fighting for their lives and beliefs. Unbeknownst to them is the fact that they will soon be facing off against the cruel and powerful M.
Bison. The anime movie carries this plotline forward, with M. Bison using his psychic powers to brainwash and gather the strongest martial arts fighters to shore up Shadowlaw's legitimacy.
Characters like Chun-Li (Interpol agent) and Major Guile (United States Air Force) provide memorable character arcs.
Ryuu is MIA in the movie while Ken is quite the opposite, a setting that generates great plot tension indeed.
14. Roujin Z (movie)
| Entity | Detail |
| --- | --- |
| Title | Roujin Z |
| Type | Movie |
| Studios | APPP |
| Premiered | 1991-09-14 |
| Source | Original |
| MAL Score | 7.051 |
| Duration | 1 hr. 19 min. |
This anime movie was released in 1991 but its message is still relevant today. Strong technology, if left uncontrolled, can create quite a mess.
The storyline of the "Roujin Z" anime centers around caring for the aged using state-of-the-art machines.
The 'Z Project' was designed to give the youth a chance to spend more time doing what they love.
It's a mixed message if you ask us because there's no harm in taking care of those you love.
Anyway, the main character Haruko Mihashi takes fans on quite the ride. When the Z-001 machine receives a new test subject, namely Mr. Takazawa, Haruko is quite vocal about the moral implications of it all.
She even questions the hospital's responsibilities in this regard.
She's not wrong. Haruko starts to learn more about the 'enemy' and a certain biochip that these machines heavily rely on to function.
This chip soon starts to lend Mr. Takazawa's 'caretaker' machine a mind of its own.
13. Cybersix (series)
| Entity | Detail |
| --- | --- |
| Title | Cybersix |
| Type | TV |
| Studios | Telecom Animation Film |
| Premiered | Sep 6, 1999 to Nov 29, 1999 |
| Source | Other |
| MAL Score | 7.231 |
| Duration | 23 min. per ep. |
Originally Argentine graphic novels, the 1999 anime series "Cybersix" features genetically enhanced super-soldiers.
As a result of Dr. Von Reichter's secret experiments, the titular character brings plenty of thrill and adventure to the show.
The doctor is a Nazi who fled Germany after World War II, headed to Argentina (like several real-life Nazis did), and continued his experiments on 'Cybers'.
At a young age, these Cybers show a dangerous propensity for free will, something the devious doctor doesn't appreciate.
He kills them all to keep them from planning a rebellion. However, the female Cybersix escapes the massacre, changes her name to 'Adrian Seidelman' and goes into hiding.
By the time she realizes that her existence depends on a certain substance that Von Reichter alone can manufacture, the doctor has already created more super-soldiers called 'Technos'.
One thing leads to another and Cybersix is forced to face up to her past.
Inadvertently, her decisions in the series end up ruining the Nazi doctor's plans and thus saving the world from a potential super-soldier takeover.
Several of the dark scenes contained in the original graphic novels had to be toned down for a younger audience.
12. Those Who Hunt Elves (series)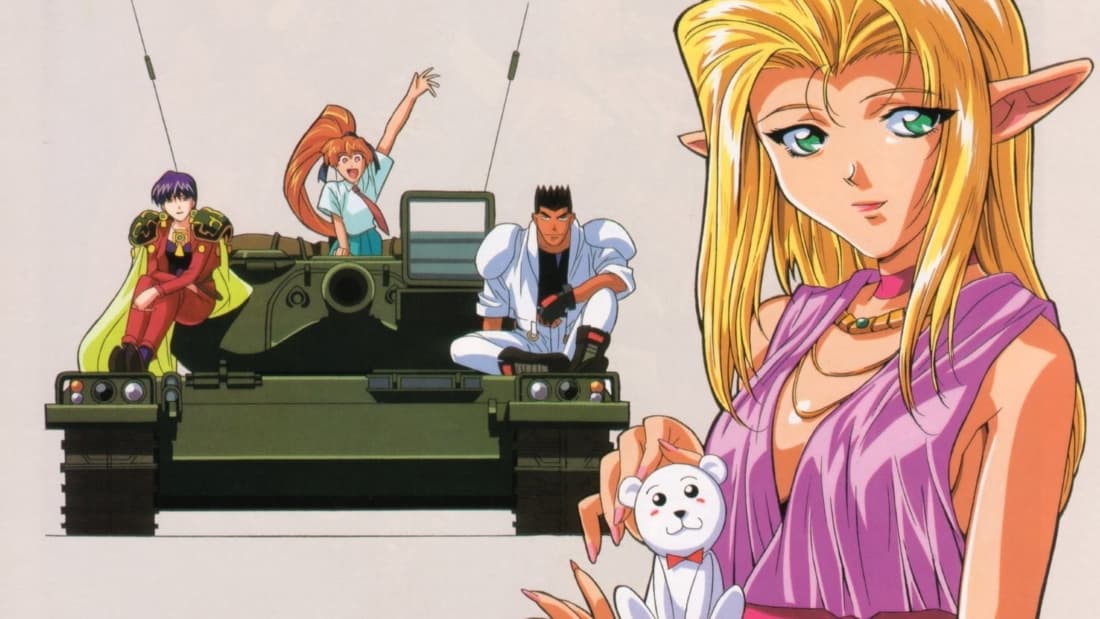 | Entity | Detail |
| --- | --- |
| Title | Elf wo Karu Mono-tachi |
| Type | TV |
| Studios | Group TAC, Amuse |
| Premiered | Oct 4, 1996 to Dec 20, 1996 |
| Source | Manga |
| MAL Score | 7.021 |
| Duration | 24 min. per ep. |
Three peculiar characters are teleported to a magical realm from their Japanese native.
These characters are Junpei Ryuzouji who's a martial arts expert with a loud mouth, Ritsuko Inoue who's a sweet girl but one obsessed with all things artillery, and Airi Komiyama who's an actress known for her elegance and grace.
In this new realm, Celcia Marie-claire (an Elf Princess) attempts to cast a spell that will send the three of them back home.
The spell is interrupted, causing it to shatter and fly at speed into varied zones within the magical world.
The pieces encounter different elves along the way and imprint themselves on their skins. With help from Ritsuko and her tank, the three of them seek out these fragment-imprinted elves in the 1996 "Those Who Hunt Elves" anime.
Upon gathering the pieces, Celcia promises them a safe and sure return to Japan, in their dimension.
Word of the foreigners spread, and they are unwittingly dubbed 'those who hunt elves'. Along the way, the quirky trio brings evil to heel as they rove around gathering the spell fragments needed to send them home.
11. Soul Hunter (series)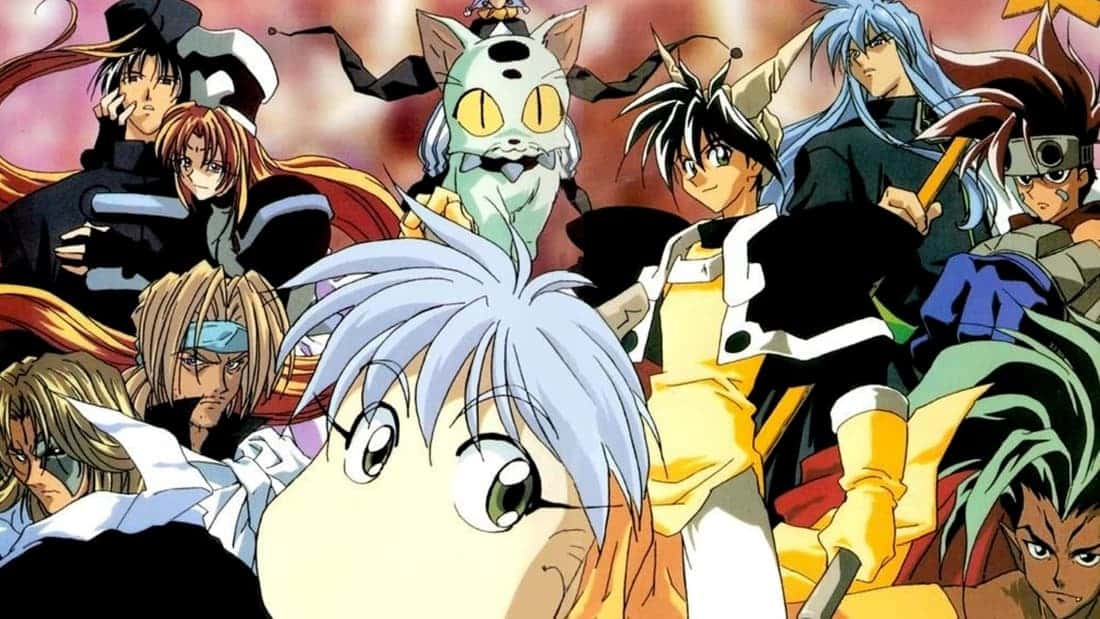 | Entity | Detail |
| --- | --- |
| Title | Senkaiden Houshin Engi |
| Type | TV |
| Studios | Studio Deen |
| Premiered | Jul 3, 1999 to Dec 25, 1999 |
| Source | Manga |
| MAL Score | 7.111 |
| Duration | 24 min. per ep. |
Dark magic and witchcraft play potent roles in the 1999 "Soul Hunter" anime. The show's narrative is set thousands of years in the past.
It features a ruthless sorceress who has enslaved the emperor, bringing his powerful dynasty under her control.
Evil spirits are not uncommon in the land. Society is at a dangerous crossroads and experiences chaos and disorder more than hope and growth.
Seeing the risky state of things, the 'Confederation of the Immortal Masters' put their minds together and come up with a desperate plan.
They choose a young wizard, whose magical skills are exemplary, and dispatch him to tame the diabolical warlocks as well as sundry evildoers working unhindered in the land.
10. Here is Greenwood (movie)
| Entity | Detail |
| --- | --- |
| Title | Koko wa Green Wood |
| Type | OVA |
| Studios | Studio Pierrot, Ajia-Do |
| Premiered | Nov 22, 1991 to Mar 26, 1993 |
| Source | Manga |
| MAL Score | 6.831 |
| Duration | 30 min. per ep. |
A beautiful human story that focuses on relatable emotions, this 1991 anime movie is a fan favorite for a reason.
It follows a rather troubled Hasukawa Kazuya whose brother has recently married a woman whom – and here's the crazy part – Hasukawa secretly loves.
He has no choice but to leave home as soon as possible. The young man finds lodgings in 'Greenwood', a student dorm.
Where Hasukawa wanted nothing but peace of mind, he ends up encountering some of the weirdest most eccentric people, all of them residing in Greenwood.
This OVA contains unforgettable character arcs and themes that are remarkable purely for their storytelling simplicity.
If you are a fan of simple yet impactful stories then this anime is for you. It does not complicate the story but still keeps it interesting for the viewers.
9. Yu-Gi-Oh! (series)
| Entity | Detail |
| --- | --- |
| Title | Yu☆Gi☆Oh! Duel Monsters |
| Type | TV |
| Studios | Gallop |
| Premiered | Apr 18, 2000 to Sep 29, 2004 |
| Source | Manga |
| MAL Score | 7.461 |
| Duration | 23 min. per ep. |
Yuugi Mutou makes a case for being bullied at school. The 1998 hit anime series "Yu-Gi-Oh!" exposed fans to a world of card-based battle gaming, earnest friendships, and thrilling 90s musical scores.
Anzu Mazaki is the one true friend Yuugi can always rely on. The boy spends time at his grandfather's game shop.
That's also where he comes across the 'Millennium Puzzle'. Essentially an Egyptian artifact, it promises Yuugi a chance at making his wish come true.
In his attempts to win, Yuugi ends up unleashing a soul called 'King of Games', who merges with Yuugi.
The new 'alternate personality' calls himself 'Yami Yuugi' and rises to the fore each time the original Yuugi encounters trouble.
The opponent is promptly forced into a 'Shadow Game' where the stakes are quite real and quite high because the loser is promised a taste of their own dark medicine.
8. Bastard!! (movie)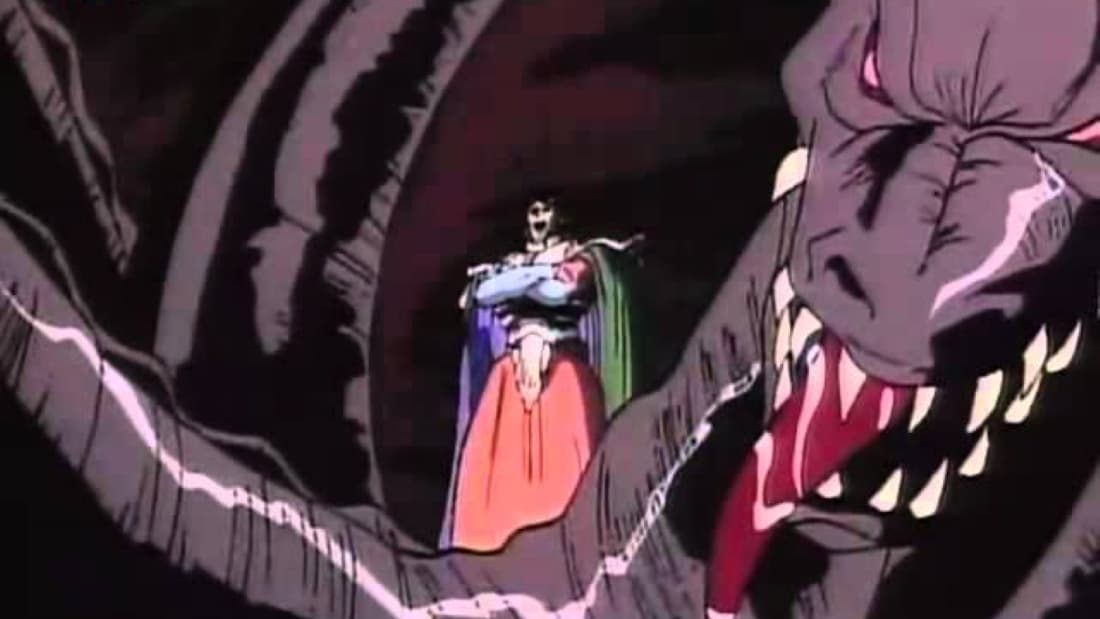 | Entity | Detail |
| --- | --- |
| Title | Bastard!!: Ankoku no Hakaishin |
| Type | OVA |
| Studios | AIC |
| Premiered | Aug 25, 1992 to Jun 25, 1993 |
| Source | Manga |
| MAL Score | 6.731 |
| Duration | 26 min. per ep. |
The full name of this 1992 anime film is "Bastard!!: Ankoku no Hakaishin". It features bold characters and strong storylines.
The 'Four Lords of Havoc' have targeted the kingdom of 'Metallicana'. That's never a good thing because these four invariably leave a trail of death and destruction in their wake.
The lords are Abigail who's a mysterious dark priest, Gara who's a ninja master, Kall-Su who's a frigid and ever-calculating personality, and Nei Arshes who's a fatalistic thunder empress.
High Priest Geo discovers that the responsibility to save the entire kingdom has fallen to him.
In a desperate move, Geo unleashes a former ally of the four villains, namely Dark Schneider.
The powerful wizard is eager to exact vengeance but also harbors secret plans of his own.
Everything is up in the air. Will Dark Schneider defeat the Lords of Havoc, or will he end up joining them instead?
7. Red Baron (series)
| Entity | Detail |
| --- | --- |
| Title | Red Baron |
| Type | TV |
| Studios | Tokyo Movie Shinsha |
| Premiered | Apr 5, 1994 to Mar 28, 1995 |
| Source | Other |
| MAL Score | 7.021 |
| Duration | 24 min. per ep. |
It is the distant future, and 'Metal Fight' is a very real thing. These popular games have become a televised sporting event in the 1994 "Red Baron" anime series.
As the name suggests, robots compete in the fights, with human controllers handling them. They aim to land the title of 'Best Metal Fighter in the World'.
Kurenai Ken, with help from his partner Saeba Shoko, pilot a 'Super Robot Fighter' affectionately called 'Red Baron'.
Becoming a Metal Fight champion is not easy, what with numerous rivals standing in Kurenai's way to the crown.
Some of the most famous opponents from the series are the Tetsumen Tô doctors, of whom there are four, Kaizer who's rumored to be Shoko's long-lost father Tetsuo Saeba and is also one of the Tetsumen Tô doctors, and Shinron and Tiger who later become Kurenai's allies.
6. Silent Mobius (series)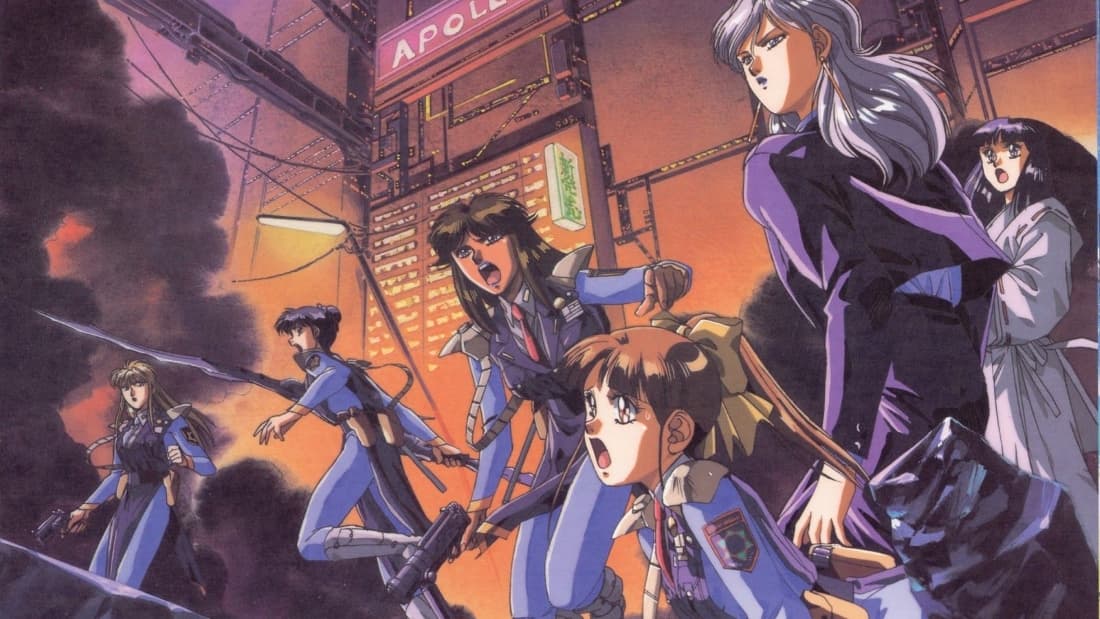 | Entity | Detail |
| --- | --- |
| Title | Silent Möbius |
| Type | TV |
| Studios | Radix |
| Premiered | Jan 29, 1998 to Apr 7, 1998 |
| Source | Manga |
| MAL Score | 6.801 |
| Duration | 24 min. per ep. |
The "Silent Mobius" show aired in 1998 and features a narrative set in the year 2023 – which is just around the corner for us in the here and now.
Hailing from another dimension, alien entities called 'Lucifer Hawks' have begun invading Earth. The only counter against them and total enslavement of the human race are the 'Attacked Mystification Police Department'.
This eccentric name belongs to a special department affiliated with the Tokyo Police. Made up exclusively of women, each member comes carrying extraordinary supernatural powers that they effectively use against the aliens.
Each of the core female characters in this series is deserving of admiration and by extension their brilliant voice-actress cast.
This anime is full of breathtaking action and awesome fight scenes. Many fans of action genre love this anime.
5. Spriggan (movie)
| Entity | Detail |
| --- | --- |
| Title | Spriggan |
| Type | Movie |
| Studios | Studio 4°C |
| Premiered | 1998-09-05 |
| Source | Manga |
| MAL Score | 6.671 |
| Duration | 1 hr. 30 min. |
Hidden deep within Turkey's Ararat mountains is a secret organization called 'ARCAM'. They purport to have found Noah's Ark there.
For an anime movie that came out in 1998, it has hooked its storytelling claws into an archaeological discovery that only started making waves in the 2k era (probably around 2010, give or take).
Talk about being ahead of your time! The fictional plot of the "Spriggan" anime film pits a rogue ex-Pentagon group called the U.S. Machine Corps. against the show's heroes.
The Corps, headed by Col. MacDougall, see the Ark as a means to attain global supremacy.
Only ARCAM operatives called 'Spriggans' are capable of countering them. It doesn't help matters that the colonel wields psionic powers in a genetically enhanced body.
Yu Ominae (a Japanese Spriggan) and Jean-Jacques Mondo (his French parallel) work together to combat the colonel and his Corps.
4. 3x3 Eyes (movie)
| Entity | Detail |
| --- | --- |
| Title | 3x3 Eyes |
| Type | OVA |
| Studios | Toei Animation |
| Premiered | Jul 25, 1991 to Mar 19, 1992 |
| Source | Manga |
| MAL Score | 6.761 |
| Duration | 30 min. per ep. |
The first OVA titled "3x3 Eyes" was released in 1991, and the second film titled "3x3 Eyes: Legend of the Divine Demon" aired in 1995.
Both anime movies became classics from the 90s era. OVA-1 centers on Yakumo Fuuji who inadvertently, and through several different circumstances, becomes an immortal slave to a 3-eyed demon, who's the last of its kind.
By absorbing his soul to save his life, the demon renders Yakumo immortal. He begins to seek ways to reunite with his lost humanity and become mortal again.
This unconventional plotline more than sets this movie apart from all the rest in its category.
That the demon in question is a female, named Pai, with a split personality only adds to the movie's admirable storytelling value.
Fans found it captivating and intense to watch the two 'mental phases' at work concerning the alien female: one, an adorable girl whose cuteness quotient is through the roof, and the other a monstrous entity with destruction on its mind.
OVA-2 is set four years after the first. Yakumo has made keen strides in his training and Pai has disappeared under mysterious conditions.
When the young man finally finds her, Pai has become an amnesiac. Together they make for the Holy Land, which is considered the birthplace of the 'Sanjiyans', a race of immortals.
3. Nightwalker: The Midnight Detective (series)
| Entity | Detail |
| --- | --- |
| Title | Night Walker: Mayonaka no Tantei |
| Type | TV |
| Studios | AIC |
| Premiered | Jul 9, 1998 to Sep 23, 1998 |
| Source | Visual novel |
| MAL Score | 6.941 |
| Duration | 25 min. per ep. |
More than being a private detective, Shido Tatsuhiko is a vampire without a past. He seems to have lost all memory of where he came from.
When he meets, and works with, female government agent Yayoi Matsunaga, the plot in the 1998 "Nightwalker: The Midnight Detective" anime beautifully branches out.
Demonic monsters called 'Nightbreed' are ever on the prowl, and it falls to Shido and his friends to stop them.
Other characters who befriend him along the way are a little green imp called Guni and a teenage girl called Riho Yamazaki, who's an orphan.
The story gets complex with Cain's involvement. Cain is none other than the original vampire who turned Shido into a 'nightwalker'.
2. Spring and Chaos (movie)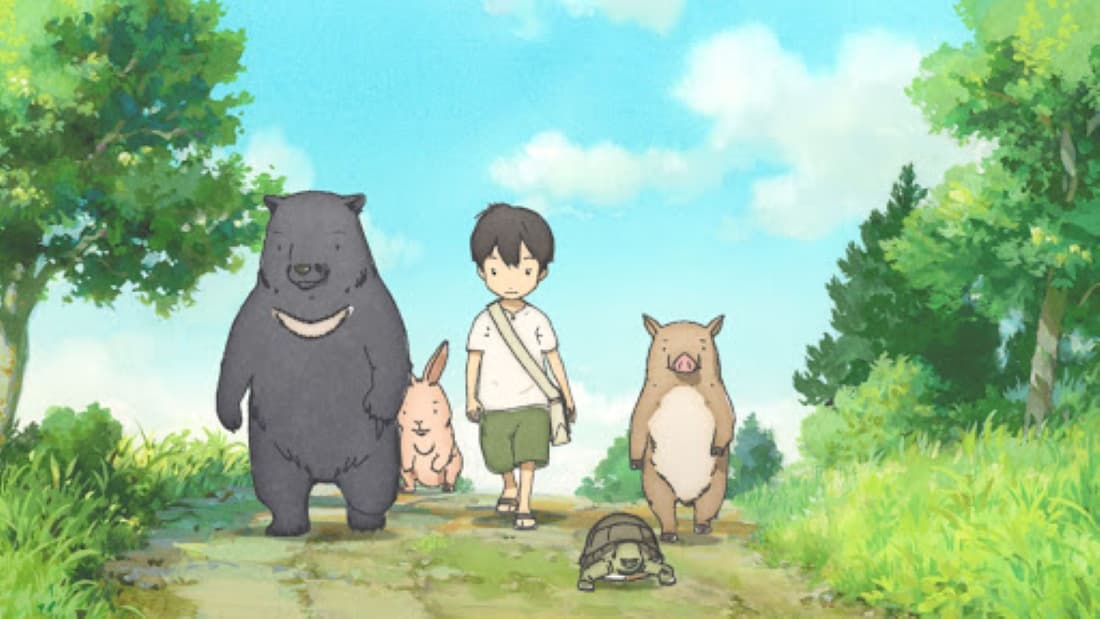 | Entity | Detail |
| --- | --- |
| Title | Ihatov Gensou: Kenji no Haru |
| Type | Movie |
| Studios | Group TAC |
| Premiered | 1996-12-14 |
| Source | Novel |
| MAL Score | 7.191 |
| Duration | 56 min. |
Also called "Ihatov Gensou: Kenji no Haru", this 1996 anime movie is a uniquely illustrated 'biographical sketch' of Kenji Miyazawa, a modern Japanese poet and one of the 'greats' in his field.
Adapting his writing techniques, this OVA tells the poet's story and does it in an intense and highly stylized fashion.
Seeing as how Kenji often used animals as his main characters, director Shoji Kawamori did not shy from using that very theme to bring 'Ihatov' (a fictional world created by the poet) to life.
It was sheer genius to use this renowned fictional realm as the backdrop for Kenji's real-life circumstances. "Spring and Chaos" is considered a fitting tribute to one of Japan's most awe-inspiring writers.
This anime is made for people who appreciate creative characters and poetry. The story is beautifully crafted and made for fans of art.
1. Pokémon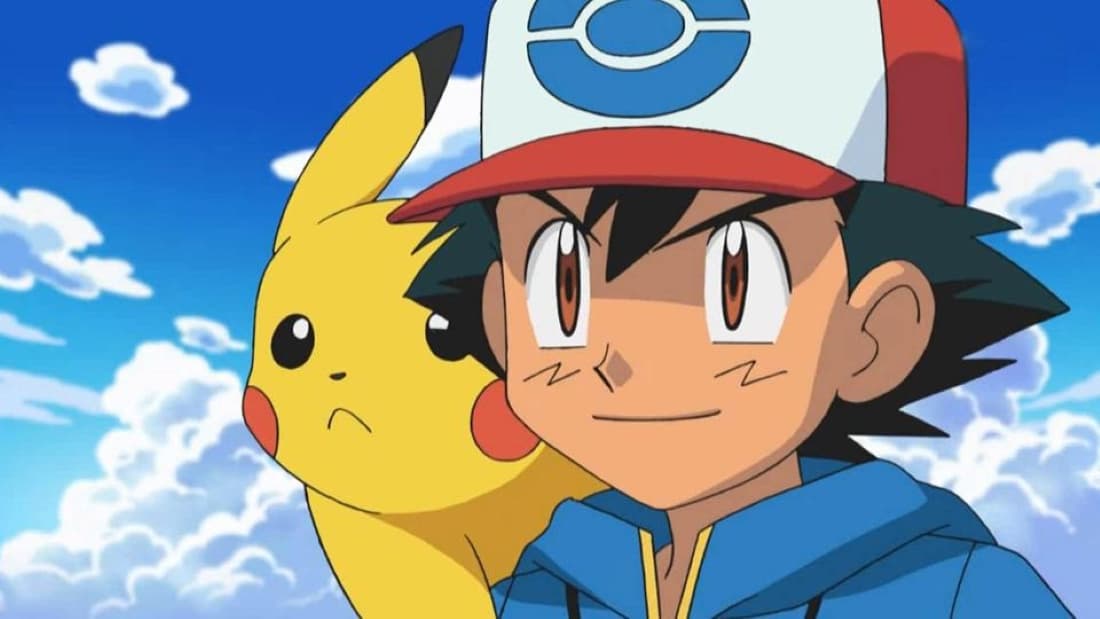 Bizarre creatures that roam the free world and are capable of being captured and stored for use in battles and confrontations…
This exquisitely memorable plotline has come to define the entire "Pokémon" anime franchise, starting with the series that aired in 1997.
One such Pokémon trainer is Satoshi, whose ambitions are quite grand indeed.
His tenth birthday comes along and he believes he's ready to work toward attaining the illustrious title of 'Pokémon Master' by earning/winning eight 'Gym Badges' throughout his career.
When he ends up training with the cute Pikachu who also happens to be rebellious and headstrong, Satoshi thinks he's never going to make it.
But the beautiful bond between him and the yellow-hued Electric-type Pokémon has become a gold standard in anime friendships.
Along the way, he joins forces with Kasumi and Takeshi (water-type and rock-type Pokémon trainers, respectively).
Together, they embark on epic adventures filled with thrills, humor, competitions, rivals, sabotage, deception, camaraderie, and memories galore.
Plenty of unforgettable scenes unfold featuring Team Rocket's Jessie, James, and Meowth – three of the funniest villains in the anime genre.