»
My Hero Academia Watch Order [Where To Watch]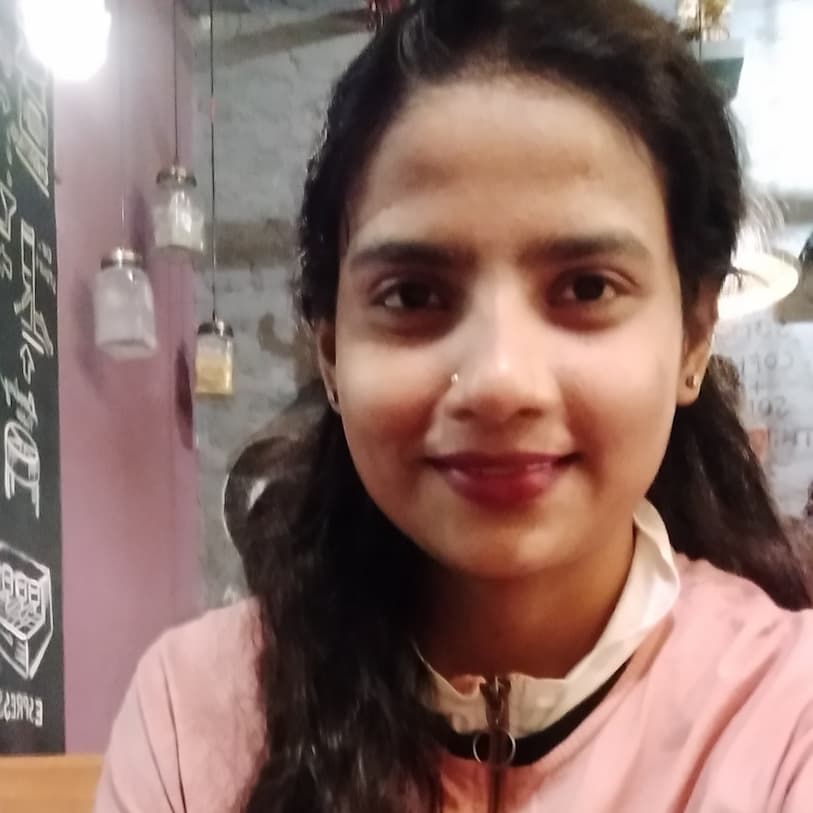 Kumari-Updated July 18, 2023
---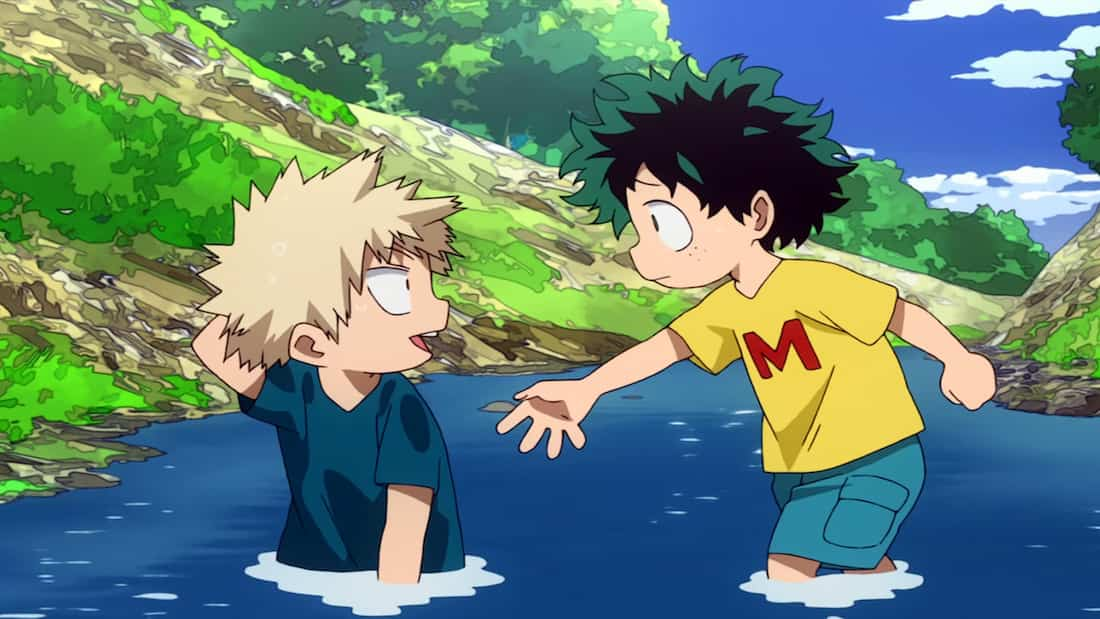 My Hero Academia is a sci-fi fantasy anime that has the theme of superheroes and adventure. It follows the story of a boy named Izuku Midoriya.
Being born without any quirks, he dreams of becoming a superhero one day, and soon it gets completed by the greatest hero of Japan, called All Might.
After recognizing the potential of Izuku, All Might can't help but enroll him in a high school for superhero training.
With 120 episodes, the franchise has given us a series with 6 seasons that relate to 3 movies and 6 OVAs.
This religion can easily be identified not just with the characters but also as a continuation of the story and its development in many aspects.
Having so much content in such enormous episodes, the task of finding a criminally logical order to watch the anime is not at all easy.
So to have everything in your hands at once, here is the watch order of My Hero Academia.
My Hero Academia Chronological Watch Order
Any watch order of anime is the order of events where characters and story develop linearly, without hindrance.
Whereas release order may differ in events as well as a plot that may revolve in a circle.
The watch order is basically a contextualized order. The watch order of My Hero Academia differs from the release because of the format of the stories, events, and the way the plot is carved.
It is obvious that the first season is common in both, but it breaks with the release of an OVA called My Hero Academia: All Might: Rising and then My Hero Academia: Make it!
Do-or-Die Survival Training Despite having a break in the knot, the makers tried to make things uncomplicated with some continuous releases, which can easily be caught by series and movies.
So, here is the watch order of My Hero Academia.
| | | | |
| --- | --- | --- | --- |
| Serial Number | Title | Format (Series/Movie/OVA) | Release Date |
| 01. | My Hero Academia: Season 1 | Series | 3 April 2016 |
| 02 | My Hero Academia: Save! Rescue Training! | OVA | 27 November 2016 |
| 03. | My Hero Academia: Season 2 | Series | 1 April 2017 |
| 04. | My Hero Academia: Training of the Dead | OVA | 2 June 2017 |
| 05. | My Hero Academia: All Might: Rising | OVA | 13 February 2019 |
| 06. | My Hero Academia: Two Heroes | Movie | 5 July 2018 |
| 07. | My Hero Academia: Season 3 | Series | 7 April 2018 |
| 08. | My Hero Academia: Make it! Do-or-Die Survival Training | OVA | 16 August 2020 |
| 09. | My Hero Academia: Season 4 | Series | 12 October 2019 |
| 10. | My Hero Academia: Heroes Rising | Movie | 20 December 2019 |
| 11. | My Hero Academia: Season 5 | Series | 27 March 2021 |
| 12. | My Hero Academia: World Heroes' Mission | Movie | 6 August 2021 |
| 13. | My Hero Academia: Hero League Baseball | OVA | 16 June 2022 |
| 14. | My Hero Academia: Laugh! As if You Are in Hell | OVA | 16 June 2022 |
| 15. | My Hero Academia: Season 6 | Series | 1 October 2022 |
Where to watch: Hulu
Hulu is the best option for anyone to watch this adventurous anime. With all 6 seasons and three movies, Hulu also offers the OVAs and specials.
However, one can also have Netflix as another option but they provide only 2 seasons and movies in the queue.
My Hero Academia Watch Order Based on Release Date
Based on the release date, the anime starts well by introducing the story to viewers through My Hero Academia Season 1 and ends with Season 6, marking a total of 121 episodes.
The release of anime was almost in the queue, except for a few OVAs. It started on April 3, 2016, after the production was announced in October 2015.
It becomes quite complicated for viewers if the watch order differs from the release. So, to make things easy, here is the availability of all the movies, series, and OVAs of My Hero Academia.
1. My Hero Academia: Season 1
The highly recommendable season of My Hero Academia is indeed season 1, as it presented the storyline and crafted characters.
The art is definitely ten-on-ten because of the incredible animation and sound effects. The story is full of adventure, which comes through characters like All Might and Izuku Midoriya.
Midoriya always dreamed of becoming a hero but lacked quirks; however, he did get all the quirks with the help of All Might.
The help comes from enrolling him in U. A. High, the magical or superhero school. The series has 13 episodes, starting on April 3 and ending on June 26.
It started with Izuku Midoriya: Origin and ended with In Each of Our Hearts.
2. My Hero Academia: Save! Rescue Training!
Being the first OVA of the franchise, it has gained a lot of attention not just with the story but also with the plot line.
The action and adventure were pretty much marked up to the level which can easily be seen through villains.
The story follows Class 1A students who were trying to complete their training which got disturbed by villains.
They continued their practice but soon all the villains returned to complete their task and injured teachers as well as students.
The only thing that can be done is to face the villains by themselves. Carrying many new crackers, the OVA came with the original content of the series.
However, not much development was seen in some characters, especially supporting ones.
3. My Hero Academia: Season 2
Season 2 has 25 episodes that ended on 30 September 2017. It follows the leading character Izuku who got a chance to show off his superhero powers, called quirk, by hiring some interns.
However, things soon get worse in the city as Stain appears with the League of Villains.
These all lead the whole class to face their teachers in a battle, happening in the final examination.
One of the best things seen in season 2 is the length that was twice of season 1.
It has a generic battle tournament that established characters and their principles to a new level.
It can be seen through characters like Izuku, Bakugo, Todoroki, Deku, and Ochako who carried different insights as well as reasoning during battles.
Giving importance to the protagonist does not mean the season is not giving presence to the antagonist as they have maintained balance in characters by showing both of them on equal levels.
4. My Hero Academia: Training of the Dead
Without adding over the blend of art, it has carried a good story and characters.
Just like the ongoing series Training of the Dead has added few characters and maintained development in the old ones.
When students were returning from their internships, they immediately came into trouble by having more training.
Because of this, the class will have 4 more students to maintain competitiveness in the game.
By dividing into groups of four, all the students need to eliminate each other and stay hidden till the time they do it.
The training is also a reunion between Tsuyu Asui and his friend named Habuko. However, some friendly relationship immediately picks up with a fight and a conflict happens where Romero releases his power of Zombies.
5. My Hero Academia: Two Heroes
The film takes place between the story arcs of the manga called Final Exams and The Forest Training Camp.
It is related to Izuku getting the company of All Might during his visit to an old friend on an island.
With the visit, worse times also follow them as the island gets attacked by the villains.
The movie is a high blend of heroism, friendship, and comedy where battles can easily be seen.
The makers have tried to keep the characters very believable and likable to the audience.
It can be seen through the bond between Izuku and All Might as well as the relationship with Melissa.
Overall the movie is very entertaining as it provided a slice-of-life aspect despite having crazy actions and adventures.
6. My Hero Academia: Season 3
The third season of My Hero Academia is related to Izuku and his classmates getting training to be heroes.
They had to go through difficulties and struggles as well as challenges to fight for survival in the camp.
It also follows their quest of saving one of their classmates and preparing themselves for the Provisional Hero Licence exam.
To become full-fledged heroes, they also participated in Hero Work-Studies. All the characters of season 3 were shown brighter than most of the previous seasons or movies.
It can be seen through episodes like Deku vs Todoroki in the Tournament arc and the character Kouta Izumi.
It stays on the same path but with a great classic story filled with cliches and lively animation.
7. My Hero Academia: All Might: Rising
Considered one of the best OVAs, it started with the battle of All for One where Nana pushes Toshinori out of danger.
It is also related to Nana who signifies her dependence on All Might and reminds him to save the world as successor.
The series ended with the graduation of Toshinori from high school. He decided to go to America but with a promise to return to Japan and save everyone with his effort and power.
More than action, this OVA carried emotions very well. And that's the reason why a continuous development in the characters was seen but the story becomes out of context sometimes.
8. My Hero Academia: Season 4
In the last season, Izuku and his classmates were in Hero Work Studies where they faced the Shie Hassaikai group.
They carried a goal to stop their creation of a Quirk Destroying Drugs as well as to save a little girl who got surrounded by these things.
Meanwhile, the two students stand on a special Hero Licence Course as they failed their last exam.
The school held a School Festival and the whole class decided to go with a dance performance in the hope to take things down and ground.
The series is also related to the new hero ranking that came after the retirement of All Might.
The animation progressed well with frames however, the main characters remained stagnant since season 3.
9. My Hero Academia: Heroes Rising
It is the second film in the franchise, released on December 20, 2019, with a running time of 104 minutes.
The movie was directed by Kenji Nagasaki and written by Yōsuke Kuroda. The story is about Izuku and his friends from Class 1A who participated in a safety program on an island called Nabu.
To gain experience, they met and helped kind citizens, but this quiet community got threatened by a villain named Nine.
Nine is in search of a quirk so that he can complete his dream of making a society full of the strongest quirks.
The film has managed to create the typical vibe of the franchise; however, the characters and sound made it a little off track.
Unlike the previous movie, where characters had uniqueness and fun, this movie remained stagnant in these terms.
10. My Hero Academia: Make it! Do-or-Die Survival Training
By carrying an almost similar story and plotline, the OVA became somewhat boring at times.
It can be seen through students coming again with their survival skills and having training.
They yet again met with many obstacles to getting a Provisional Licence. However, the new thing can be seen through quick thinking and teamwork which made them pass the assignments.
Overall it is of a mixed feeling where characters, story, sound, art, design, and animation came to a halt.
However, characters like Tsu, Momo, Kirishima, Urakara, and Kamanari had their own moments which gave breath to the story.
11. My Hero Academia: Season 5
Again with protagonist Izuku Midoriya, the series deals with many actions and adventures. He dreams of vestiges of One For All users in the Joint Training Battle.
At the same time, the Meta Liberation Army as well as the League of Villains came in front to become one of the most infamous villains in the series.
It also deals with students' training and their preparation for the upcoming war. That's the reason why classes are divided into groups of 4.
The series appeared to be very attractive in terms of plot and the story in the beginning however, it became over at times.
Characters are fun with their quirks but some supporting characters like Momo are too shy to show any development in personalities.
12. My Hero Academia: World Heroes' Mission
Like the previous three movies, it was also carrying the theme of superpowers and action as the main genre.
It has a great story that makes the movie recommendable and approaching. It is about Quirk Doomsday Theory where humans with quirks are ill and must be eradicated.
To build a new world, the group has constructed a Trigger Bomb that causes the death of those who have a quirk.
Coming to the protagonist Izuku then he was accused of a crime he never committed.
It is now in the hands of Izuku and Roddy to stop the Trigger Bomb settings and help everything to come to peace.
The movie has enough drama, tension, heroism, and story that made it one of the best in the franchise.
It has well-written characters with amazing animation.
13. My Hero Academia: Hero League Baseball
The Pro Heroes who loved baseball founded a Baseball League that became the main theme.
And that's the reason why it has become a game day. The last match happens between Shishido and Gang Orca, the two rival agencies.
They two formed teams to compete with each other with no rules but using quirks.
At the time when the game became interesting, every present character got interrupted by villains.
Adding a sporty flavor to the franchise, the story definitely had uniqueness, not just in the story but also in the characters.
Due to the same reason, it has also become quite exaggerated at times.
14. My Hero Academia: Laugh! As if You Are in Hell
It is about a strange threat of laughter that existed through Mr. Smiley. Mr. Smiley is a great artist whose quirk of smiles makes others laugh for hours, if they see his face, thus becoming unbeatable.
By causing some destruction, Smiley became a target of the Endeavor Agency as they tried to capture him or kill him.
Ichigo comes into the story by understanding the art of Smiley and destroying it as it is the only option left.
The OVA was a perfect mix of action and fun that comes with a strange story.
It was a great special to build the characters, especially Mr. Smiley whose quirk falls in inscape and the way Ichigo dealt with it.
15. My Hero Academia: Season 6
Season 6 has carried action by following a Climatic Matter happening between students of U.
A. High School with Heroes against Villains like Tomura Shigaraki of Paranormal Liberation Front. When Hawk put everything together from the investigation, the Heroes also gathered information that may lead to changes in superhuman society.
The story is 10 on 10 meanwhile, art and sound also stand at their best.
The series came with a bang, unlike the rest of the season. It can be seen through the actions and great development in the series, especially through characters like Tomura.
Top Rated Episodes of My Hero Academia
With 121 episodes, most with amazing design, story, plot, animation, sound, or sometimes characters, the task of getting the best of these becomes quite tough.
From being a serious anime to becoming funny at times, the transition was well appreciated by the fans. And that's the reason why fans and critics marked some of the episodes as highly rated and recommended.
So here are the top 5 episodes of My Hero Academia from all perspectives.
1. Game Over (4.8/5)
The major component of this episode is the symbol of justice and goodness that lies in All Might.
It started with the fight between students and the League of Villains. Meanwhile, Iida manages to get out and decides to warn other teachers, resulting in the leader of the league, Tomura, planning to kill Izuku and his friends so that the pride of All Might gets shunned.
2. All Might (4.8/5)
All Might as an episode is remarkable for giving chills to the audience. It started with the arrival of All Might, when Shigaraki unleashed his secret weapon.
Meanwhile, Izuku arrived to assist him, but All Might had almost no time left to go out of power.
However, he manages to finish the League of Villains. More than action, the episode is remarkable for the emotions that can be seen through All Might and Izuku.
3. My Hero (4.8/5)
By showing a cliffhanger in the episode about whether Kota is going to die or not, the episode has become one of the top-rated because of its action.
It started with the continuation of the attack by villains who targeted different groups of students as well as teachers.
One of the villains named Muscular started attacking Kota in his secret hideout but was soon stopped by Midoriya. Midoriya managed to save Kota and defeat Muscular with his smash.
Thus all the prejudice of Kota related to Midoriya vanished, and Kota declared him 'My Hero'.
4. Symbol of Peace (4.8/5)
By showing a master plan done by Midoriya and the helplessness of All Might, the episode has reached its peak.
The mastermind of League of Villains called All for One has snatched his underlings and Bakugo from heroes.
In the rescue, All Might comes in front but the safety of Bakugo made him helpless to fight in full power.
However, Midoriya manages to get all students and Bakugo without dealing with villains.
5. Deku vs. Kacchan, Part 2 (4.8/5)
Starting with the fight between Bakugo and Midoriya, the episode ended with the belief that a fight was necessary for their quest to become the Ultimate Hero.
When Bakugo was feeling responsible for the retirement of All Might, he couldn't resist the superiority of Midoriya and decided to pin him down to the ground.
After seeing these, All Might comes and gives a moral twist to the episode by informing them to find a balance between the two as they both lack whatever the other has.
FAQs:
1. Can you watch My Hero Academia on Netflix?
Yes, one can watch My Hero Academia on Netflix, as they have all series available by hand.
One can also go for movies and OVAs, as they are also on the same platform.
2. How many seasons of My Hero Academia are there?
As of now, My Hero Academia has 6 seasons. The first was released on April 3, 2016, and the last, or sixth, was released on October 1, 2022.
Talking of episodes, there are more than 120, all with fun and drama.
3. Did My Hero Academia get removed from Netflix?
Yes, it did at times, but now it is available on the platform. Netflix has all the seasons, from season 1 to season 6, available for viewers.
It also includes movies and OVAs that carry the story and become a connection between series.
4. Is MHA Season 6 out?
Yes, My Hero Academia Season 6 is out. It was released on 1 October 2022 and one can watch it either on Netflix or Hulu.
5. Where can I watch all seasons of MHA?
You can watch all seasons of My Hero Academia either on Netflix or Hulu. But before that, you need to have a subscription, or you can go for free trials.
These two platforms have 6 seasons as well as movies for viewers.