»
Top 40 Most Popular Bradley Cooper Movies [Ranked]
Bijesh-Updated Jan 17, 2023
---
Born on January 5, 1975, this multi-talented American actor has proven he can perform complex roles. On the other hand, he has also shown himself to be capable of directing intricate and detail-driven scripts.
Cooper's movies have grossed in excess of $11 billion worldwide. He has also made it to the annual list of highest-paid actors in the world.
In addition, he was 2011's "Sexiest Man Alive" as declared by People Magazine. This Grammy and Tony award winner is respected for his support of numerous charities that help people battle cancer.
In this blog, we will see all the movies and roles that made Bradley Cooper a star.
1. A Star Is Born (2018)
One of the top-5 best performances of Bradley Cooper's career can be found in this romantic musical drama. The script was a remake of the 1976 movie of the same name.
Where the original starred outstanding talents like Barbra Streisand and Kris Kristofferson, this one saw Lady Gaga and Bradley Cooper giving their fans an unforgettable on-screen pair-up as Ally and Jack, respectively.
Sam Elliott, Anthony Ramos, Alec Baldwin, Dave Chappelle, Greg Grunberg, Ron Rifkin, Michael Harney, Barry Shabaka Henley, and Brandi Carlile (the one and only) further enriched this remake.
The movie was also directed by Bradley Cooper, thus adding to the man's all-around excellence.
2. Silver Linings Playbook (2012)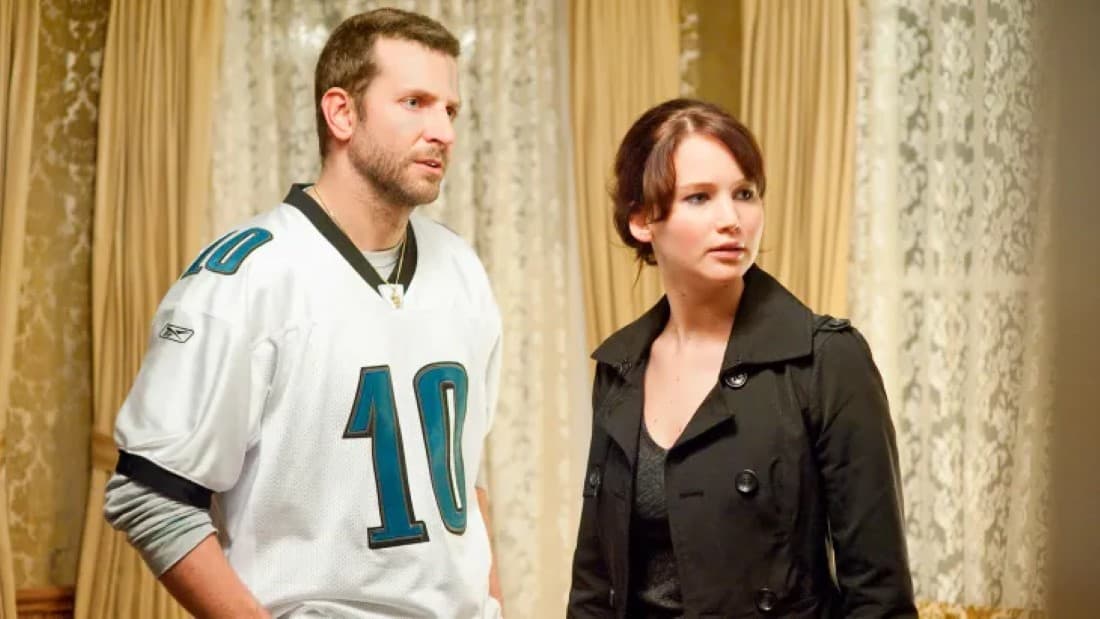 The movie contained memorable performances that earned its artists Oscar recognition. Acting alongside the inimitable Jennifer Lawrence, Bradley Cooper gave a stunning performance as Pat Solitano.
Pat was a former teacher who was court-ordained to recuperate in a mental institution following an assault and a bipolar diagnosis.
After his release, he moved back in with his folks. Aside from having to make amends with his ex-wife, Pat later encountered his truest challenge when he met and fell for a like-minded woman named Tiffany.
Other superb artists who were part of this project were Robert De Niro, Jacki Weaver, Chris Tucker, Julia Stiles, Anupam Kher, John Ortiz, and Shea Whigham.
3. American Sniper (2014)
Based on the accomplishments of a real-life American sniping legend, this movie saw Bradley Cooper becoming United States Navy SEAL sniper Chris Kyle.
Memorable artists like Sienna Miller, Kyle Gallner, Ben Reed, Elise Robertson, Jake McDorman, Leonard Roberts, Keir O'Donnell, and Troy Vincent added to the movie's worth.
This production also has the esteemed privilege of having won an Oscar for Sound Editing. Under Clint Eastwood's direction, the story took on a life of its own.
It portrayed Chris Kyle's journey from a humble Texan to a celebrated war-time sniper who made quite a name for himself in the Iraq war.
The script didn't shy from capturing the soldier's personal conflicts and emotions, especially after he returned home from the battlefield.
This movie became one of Bradley Cooper's career-highlight roles.
4. Nightmare Alley (2021)
Another career-highlight character for Bradley Cooper came in this Guillermo del Toro movie in which he played Stanton Carlisle to remarkable effect.
A noir theme and crime-thriller suspense set quite the tone in this captivating production. Outstanding artists like Cate Blanchett, Toni Collette, Willem Dafoe, Richard Jenkins, Rooney Mara, Ron Perlman, David Strathairn, Mary Steenburgen, Clifton Collins Jr., Jim Beaver, and Tim Blake Nelson enriched the plot.
The story featured a man who found work in a traveling carnival. Unforeseeable deceptions, misuse of other people's weaknesses, grappling with personal demons, and violent face-offs were some of the potent elements in this script.
5. Guardians of the Galaxy (2014)
One of the most iconic Marvel characters who is also an integral member of the titular Guardians of the Galaxy is Rocket the Racoon.
Bradley Cooper has been consistently voicing this sassy and witty anthropomorphized creature whose penchant for weapons and violence is as funny as it is unnerving.
Other amazing talents in this movie included Chris Pratt, Vin Diesel, Zoe Saldana, Dave Bautista, Michael Rooker, Karen Gillan, Lee Pace, Glenn Close, and Benicio Del Toro.
A mysterious orb, a deadly heist, and a galaxy-wide manhunt were some of the captivating themes that defined this Marvel movie sub-franchise.
A bunch of bizarre misfits joined hands to become a team that had to survive Ronan the Accuser, who wanted nothing better than to retrieve the orb they stole and kill the self-named Guardians of the Galaxy.
Cooper reprised his voiceover of Rocket in the volume-based sequels that followed this production.
6. American Hustle (2013)
Yet another hit-maker role for Bradley Cooper came when he agreed to play the gangster character Richie DiMaso in this outstanding crime-drama script.
Brilliant talents like Christian Bale, Jennifer Lawrence, Jeremy Renner, Shea Whigham, Alessandro Nivola, Michael Peña, Louis C. K., and Amy Adams played important roles in this production.
The story was fictional from start to finish but captured the real-life facts and truths about gang-related corruption and crime in the United States of America.
The American mafia, Jersey powerbrokers, undercover agents, con artists, and backstabbing galore played out in this gripping and thrilling Bradley Cooper movie.
7. The Hangover (2009)
Nearly every friends gang in the world can relate to the story elements contained in this entertaining script about a Las Vegas bachelor party gone wrong, and how.
The friends were played by Zach Galifianakis, Bradley Cooper, Ed Helms, and Justin Bartha. The latter's character was getting married and his besties had a bachelor party planned for him.
However, they drank too much and woke up the next day with no memory of what took place. The buddies also had to find their missing friend, whose wedding dreams now hung in the balance.
As they connected dots and followed clues, the three irresponsible besties soon realized that they might have made a bigger mess than they'd thought possible.
The worst part of all, whatever happened that day in Vegas might not even stay in Vegas but have serious repercussions.
Heather Graham, Jeffrey Tambor, Rachael Harris, Ken Jeong, and Mike Tyson added to the amusement and shock value in this movie.
Cooper reprised his role in the 2011 and 2012 sequels.
8. Limitless (2011)
A meaningful and rather unnerving Sci-Fi story, this movie saw Bradley Cooper expertly play a character named Eddie Morra alongside the incomparable Robert De Niro.
Talented artists like Anna Friel, Abbie Cornish, Andrew Howard, Johnny Whitworth, Robert John Burke, Ned Eisenberg, and Rebecca Dayan played key roles.
At the heart of the plot was a writer who decided to take a highly experimental drug that promised to unleash 100% of his mental capacity.
As he rose up the financial ladder, he attracted all the wrong attention and, before long, received a target on his back.
Eddie then found himself doing whatever it took to escape the long and corrupt arms of different people who had their own agendas with NZT, the designer pharmaceutical responsible for transforming his brain into a powerhouse think-tank.
9. The Place Beyond the Pines (2012)
This visceral crime-drama saw Bradley Cooper giving his fans a career-highlight performance as a police officer named Avery alongside outstanding artists like Ryan Gosling, Mahershala Ali, and Eva Mendes.
A secretive motorcycle stunt rider found himself in need of providing for his lover and their baby. He ended up quitting the carnival life and used his remarkable bike-riding skills to help him successfully perform a series of bank heists.
Before long, he locked horns with an ambitious police officer (Cooper) who shared a past with the bike rider.
This story spanned fifteen years of memories and moments for its core characters and delivered one of the most amazing scripts of that year.
10. Licorice Pizza (2021)
Drama, romance, and comedy all blended well in this captivating movie. The story was simple and centered around Alana Kane (played by Alana Haim) and Gary Valentine's (played by Cooper Hoffman) childhood memories and coming-of-age experiences.
The setting – 1973, San Fernando Valley – added a generous retro touch to the movie. Memorable artists like Sean Penn, Tom Waits, Patrick Hoelck, Will Angarola, James Kelley, Sasha Spielberg, and Griff Giacchino made it even more interesting.
Capturing the nuances and treacheries of first love, this story set itself apart as both entertaining and educational. Bradley Cooper played an interesting character named Jon Peters in this production.
11. War Dogs (2016)
Comedy and crime merged seamlessly in this entertaining movie that was loosely based on true events. When David Packouz (played by Miles Teller) and Efraim Diveroli (played by Jonah Hill) received a 300-million-dollar contract from the Pentagon, they knew they had to do their best to fulfill the terms of the contract.
The task: arm American allies in Afghanistan. Talented artists like Eddie Jemison, Julian Sergi, Jeremy Tardy, Daniel Berson, Steve Lantz, Gregg Weiner, and the amazing Ana de Armas played key roles in this movie.
Bradley Cooper received a short but interesting character role as Henry Girard. The story covered David's early days as a massage therapist before he reconnected with his old friend Efraim whose family owned a firm called AEY.
It was an organization that sold weapons to the U. S. Government. Despite being against the war in Iraq, the men needed the large cash payout they would receive if they did their part and helped the government have its way.
12. Wedding Crashers (2005)
In this hilarious and entertaining rom-com, Bradley Cooper played a side character named Sack Lodge – he was memorable in the role.
Amazing artists like Owen Wilson, Vince Vaughn, Rachel McAdams, Christopher Walken, Isla Fisher, and Ron Canada enriched the script.
The story featured two friends, John Beckwith (played by Owen Wilson) and Jeremy Grey (played by Vince Vaughn), who found clever ways to crash weddings just to pick up dates.
Their lives changed when one day they crashed the ceremony of Treasury Secretary Cleary's daughter. After they were invited to the man's island estate, both men meet the women with whom they may settle down for good.
13. The Mule (2018)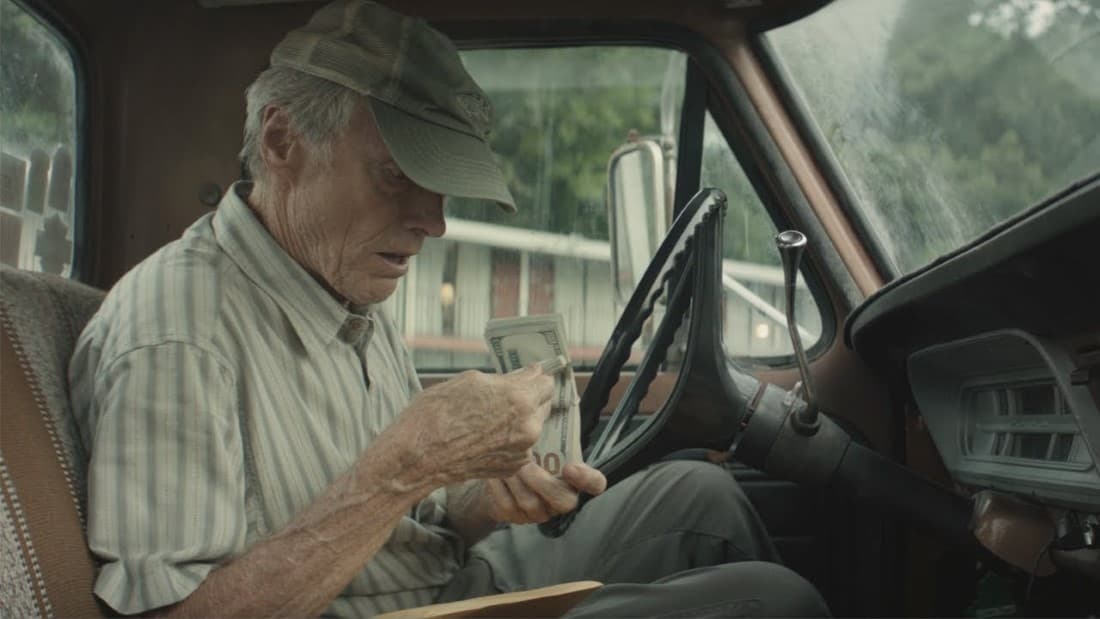 This crime thriller was a Clint Eastwood show from beginning to end. The man who performed the lead, Earl Stone, and directed the movie too – he did admirable work as both.
Bradley Cooper played a pivotal role as DEA Agent Colin Bates. Interesting artists like Cesar De León, Patrick L. Reyes, Adam Drescher, Richard Herd, and more notable names like Dianne Wiest and Taissa Farmiga added to the worth of the script.
The story featured an old man named Earl who was financially burdened and had to take up any job that came his way.
But he unwittingly ended up becoming a drug mule ferrying illegal narcotics across the border for a dangerous cartel.
By the time Earl tried to redress his mistake, law enforcement officials and cartel kingpins were already after him for their own reasons.
14. The Words (2012)
A tragic drama with memorable romance set the tone in this Bradley Cooper movie in which he played a successful writer named Rory Jansen.
The man stole another person's work and later found himself paying the price for it. Amazing artists like Zoe Saldana, Olivia Wilde, Dennis Quaid, John Hannah, Ben Barnes, Ron Rifkin, J. K. Simmons, and Jeremy Irons (the one and only) played important roles. This was one of Cooper's most interesting roles.
His dreams of penning the "great American novel" panned out. But the truth that he stole the story from another was exposed years later, putting Rory in quite the literary soup.
15. Burnt (2015)
This story captured the celebrated culinary accomplishments and epic downfall of a fictional chef named Adam Jones, played by Bradley Cooper.
Drugs and ego lit spark to fuse and gradually ended with Adam's career being destroyed. He got clean and traveled to London chasing redemption.
Adam's aim was to elevate a restaurant to three-Michelin-star greatness and thus re-establish his honor as one of the greatest chefs cooking in the industry.
Captivating artists like Sienna Miller, Daniel Brühl, Omar Sy, Matthew Rhys, Uma Thurman, Alicia Vikander, Lily James, Sam Keeley, Riccardo Scamarcio, and Emma Thompson played important roles in this engaging production.
16. 10 Cloverfield Lane (2016)
Horror and mystery blended superbly in this movie. The story featured a young woman named Michelle (played by Mary Elizabeth Winstead) who woke up after a car crash and found herself in an underground bunker with two men Howard and Emmett (played by John Goodman and John Gallagher Jr., respectively).
The men believed aliens were about to invade Earth and that they'd poisoned the air in the outside world to make their takeover convenient.
The men take good care of Michelle but then she learned of the real reason she was 'saved' and taken underground.
Bradley Cooper lent his voice to a character named Ben in this gripping movie.
17. Joy (2015)
Based on a true story, this dramatized biopic portrayed a woman named Joy Mangano (played by Jennifer Lawrence) who founded and led a game-changing business, which she later developed into a family legacy.
Her take on e-commerce was ahead of its time. She offered people a range of home products, starting with a self-wringing mop.
After jumping numerous bureaucratic and corporate hurdles, she found a way to reach out to the public and forge her own business path.
Bradley Cooper gave a great performance as Neil Walker. Superb artists like Robert De Niro, Isabella Rossellini, Virginia Madsen, Edgar Ramírez, and Dascha Polanco played important roles.
18. The A-Team (2010)
As action-adventure movies go, this one boasted high-octane sequences and plenty of thrills worth watching, just once. A squad of American war veterans apparently made a bad name for themselves during the Iraq war and were looking to clear their conscience with the U.S. Military after being court-martialled and later imprisoned.
The men believed they were framed for a crime that ended their careers and now threatened their lives.
Liam Neeson, Patrick Wilson, Jessica Biel, Quinton "Rampage" Jackson, Sharlto Copley, and Bradley Cooper (as Face) played important roles in this production.
The fraudulent techniques used in money-printing was a key focus in this script. The plot involved specialized printing plates that the characters had to steal on behalf of the U.S. Government.
19. Yes Man (2008)
After attending a personal development program, Carl (played by Jim Carrey) chose to say "yes" to everything that came his way, regardless of the circumstances.
Before long, his whole outlook changed, starting with his romantic and professional life. Bradley Cooper played Peter in this meaningful rom-com.
Fionnula Flanagan, Terence Stamp, John Michael Higgins, Danny Masterson, Rhys Darby, and Zooey Deschanel fulfilled key roles. With Jim Carrey in the lead, this movie genuinely gave fans a refreshing peek into the comedian's versatile acting.
Cooper's part in the script added to the captivation.
20. Wet Hot American Summer (2001)
This was Cooper's first movie. It wasn't a rom-com per se, but it did contain a good dose of both romantic and comedic elements.
It was a sultry summer in 1981 and a bunch of young people were experiencing their last day at camp.
Plenty of unfinished business was on the roster for the camp's counselors, one of whom was Ben (played by Bradley Cooper).
Camp Firewood certainly did not shy from the heat – the movie contained many a seductive scene. But, strangest of all, was camp director Beth falling for a local astrophysics professor who, in turn, was trying to save the entire camp from a hurtling piece of debris hailing down from NASA's Skylab.
Talking vegetable cans, a deadly waterfall rescue, outcasts, and love triangles all blended into an exciting movie that ended with a talent show.
Noteworthy artists like Janeane Garofalo, Paul Rudd, Christopher Meloni, Molly Shannon, David Hyde Pierce, Marguerite Moreau, Michael Showalter, Zak Orth, Amy Poehler, Marisa Ryan, and Elizabeth Banks added to this production's fun-funny elements.
21. The Last Cowboy (2003)
This TV movie saw Bradley Cooper slipping into a Western. The story featured a confident woman who, after eight years of being away, returned to her home in Texas to attend her grandfather's funeral.
When she finally encountered her father, the proverbial brown stuff hit the fan. As a rancher, her father had toiled to maintain the property along with his friend and foreman.
But his estranged daughter showing her face again made him realize just how angry he was at her for leaving.
Differences of opinion and rising debt added to the tension in this plot. Bradley Cooper as Morgan Murphy was captivating.
Talented artists like Jennie Garth, M. C. Gainey, Lance Henriksen, Muse Watson, Eugene Osment, and John Vargas contributed to this engaging Western movie.
22. Case 39 (2009)
Elements of horror and mystery were rife in this gripping Bradley Cooper movie that featured a social worker who was hell-bent on saving a little girl from her abusive parents.
Before long, the woman (Emily Jenkins, played by Renée Zellweger) learned that there was more going on than met the eye.
Cooper gave a curious performance as Doug along with amazing artists like Ian McShane, Callum Keith Rennie, Jodelle Ferland, Kerry O'Malley, Cynthia Stevenson, and Adrian Lester.
This story had a way with proving that some cases were better left unopened.
23. He's Just Not That Into You (2009)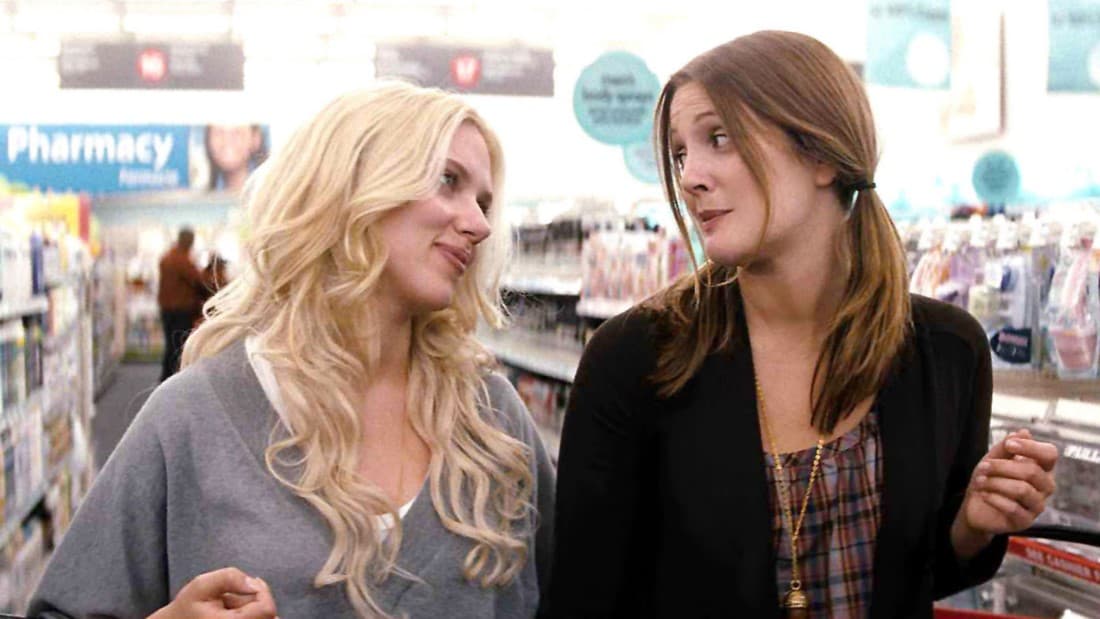 This rom-com delivered several classic and at times cliched tropes that the genre is known for. The story was set in Baltimore and featured interlinked arcs and plotlines that captured the nuances of human behaviour, particularly when situations were misunderstood.
Bradley Cooper played a small role as Ben. Other amazing artists in this production were Jennifer Aniston, Jennifer Connelly, Ginnifer Goodwin, Scarlett Johansson, Justin Long, Ben Affleck, and Drew Barrymore.
Dating and disappointments were key themes in this script where disparate circumstances brought people together and later broke them apart.
Apparently, the art of reading subtle cues is not for everyone, as this story cleverly portrayed.
24. New York, I Love You (2008)
A beautiful anthology of love stories comprising eleven different people living in NYC made this movie feel heartwarming and memorable.
Bradley Cooper played Gus in the "Allen Hughes" segment. Superb artists like Shia LaBeouf, Natalie Portman, Hayden Christensen, Christina Ricci, Orlando Bloom Andy Garcia, Rachel Bilson, Irrfan Khan, Ethan Hawke, Anton Yelchin, Blake Lively, Robin Wright, Chris Cooper, and James Caan further enriched the script.
Each of the eleven vignettes contained in this script paid due homage to life in New York City. Theirs, and other side-stories, were neatly tied together into a moving series of NYC moments and memories.
25. I Want to Marry Ryan Banks (2004)
In this rom-com TV movie, Bradley Cooper played one of the leads, namely Todd Doherty. Jason Priestley, Emma Caulfield Ford, Lauren Lee Smith, Nicole Oliver, Leah Cairns, and Mark L. Walberg made the movie more fun.
Hollywood stardoms, a failing movie career, and a reality dating show were key themes and elements in this engaging story about redemption, deception, and truth.
Todd secretly coached his fame-chasing buddy on what to say and do during a major reality show. Todd's inputs were shared over a miniature earpiece and helped the contender become an audience favorite.
Guilt and morality played conflicting cards in this script that was not only about romance but also the essence of friendship.
26. The Rocker (2008)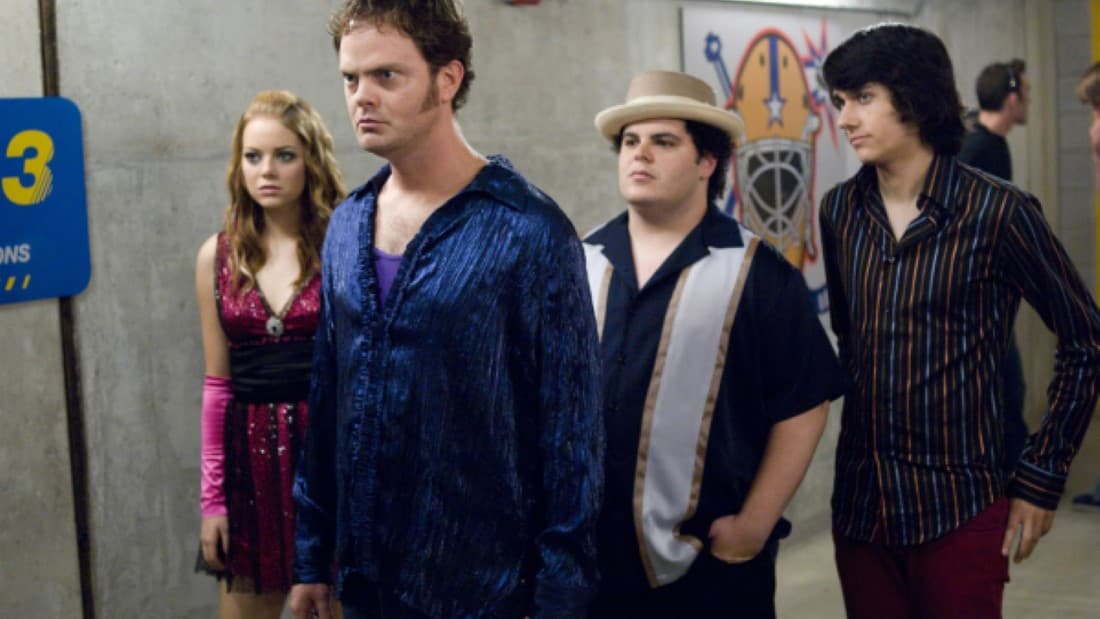 This comedy took fans back to the 80s music scene. It featured a drummer named Robert "Fish" Fishman (played by Rainn Wilson) who was abandoned by his band, Vesuvius, only for that band to become super famous a short while later.
The drummer then sat through twenty years of regret before his teenage nephew found himself in need of a musician to help make his high school rock band, A. D. D., a resounding success.
Bradley Cooper played a funny character named Trash along with other notable artists like Josh Gad, Christina Applegate, Emma Stone, Jane Lynch, Fred Armisen, Will Arnett, Jason Sudeikis, Jane Krakowski, and Aziz Ansari.
Cooper only played a small role in this story, which was filled with plenty of comedy and relatable sentiments.
27. The Midnight Meat Train (2008)
Mysteries, thrills, and horrors pervaded this intriguing story in which Bradley Cooper played a character named Leon. Popular artists like Leslie Bibb, Tony Curran, Ted Raimi, Brooke Shields, Vinnie Jones, Roger Bart, and Barbara Eve Harris added to the suspense.
Bradley played a photographer obsessed with dark topics, which saw him crossing paths with a serial killer. The murderer, nicknamed Mahogany, had already stalked and killed numerous night-time train commuters in such gruesome ways that someone had to stop the man at whatever cost.
Leon took it upon himself to halt the murderous madness. His professional photo captures had initially led him to a missing woman.
So when his observations and warnings went unheeded by the police, Leon used his skills to covertly track the man he believed to be behind the train murders.
28. Hit and Run (2012)
Plenty of comedy, romance, and adventure enriched this story about an ex-getaway driver who risked his own Witness Protection identity because he had to help his girlfriend reach LA.
The Feds were desperate to get him back in protective custody, especially since his identity had been revealed, thus drawing the attention of the man's former gang bosses.
Playing the notorious driver Charles Bronson, alias Yul Perrkins, was Dax Shepard. Memorable performances came from stellar talents like Kristen Bell, Michael Rosenbaum, Kristin Chenoweth, Tom Arnold, Jason Bateman, and Sean Hayes.
Bradley Cooper played an intriguing role in this script as Alex Dmitri.
29. Baby, Baby, Baby (2015)
Bradley Cooper played a small role as Karl in this drama sprinkled with romance and comedy. Notable artists like Adrianne Palicki, Brian Klugman, Michaela Conlin, Bernard Curry, James Roday Rodriguez, and Kelsey Grammer added to the fun.
Though the movie was not well-received by fans, it nonetheless gave them a handful of interesting moments worth watching.
The story featured a struggling actor falling for an artiste who was way out of his league. He started messing up his chances to impress the girl, what with his jealousy and paranoia often keeping him from expressing his love for her.
30. Valentine's Day (2010)
As the title suggests, this movie was all about that lovey-dovey occasion celebrated each year on the fourteenth of February.
The setting was Los Angeles, in the USA, and the plotline tracked the personal lives of couples and singles alike who were poked and prodded by Cupid's arrow instead of merely being struck by it.
The rom-com featured amazing artists like Julia Roberts, Anne Hathaway, Jessica Biel, Jennifer Garner, Patrick Dempsey, Kathy Bates, Jessica Alba, Jamie Foxx, Hector Elizondo, Queen Latifah, Ashton Kutcher, Topher Grace, Taylor Lautner, and Shirley MacLaine (the one and only).
Though it wasn't a hit among viewers, the movie managed to do alright. Bradley Cooper played a man named Holden, and did good work in the role.
31. Failure to Launch (2006)
Bradley Cooper played Demo in this 'okay' rom-com about a successful man who still lived with his parents. His folks soon hired the services of an "interventionist" to help kick him out.
The plot involved a complex and roundabout romance angle designed to motivate the man to move out and live his life away from his folks.
Matthew McConaughey gave a great performance as Tripp, the 35-year-old man in question. Sarah Jessica Parker was amazing as the interventionist Paula.
Other memorable artists in this production were Kathy Bates, Zooey Deschanel, Justin Bartha, Terry Bradshaw, Patton Oswalt, Katheryn Winnick, Stephen Tobolowsky, and Tyrel Jackson Williams.
32. Older Than America (2008)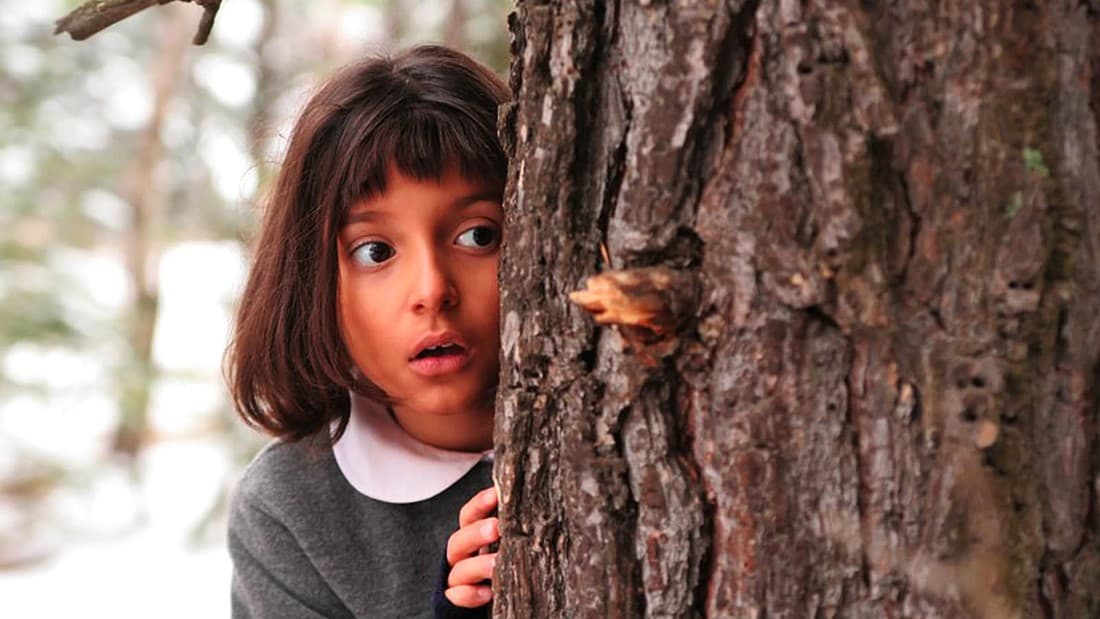 Some captivating historical elements kept the plot taut in this drama about a Native-American woman who, led by strange visions, pursued the location of a residential school that purportedly held dark secrets in need of resolution.
The story included a catholic priest's ill-gotten agenda to silence her mother after she'd learned of the atrocities committed in such boarding schools built exclusively to convert Native Americans and bring them into the fold of catholicism, by force if necessary.
Bradley Cooper played Luke Patterson in this production, which could have been written better. Adam Beach, Wes Studi, Chris Mulkey, Georgina Lightning, and Tantoo Cardinal fulfilled important roles.
Identity loss and cultural genocide were powerful themes contained in this bold but surprisingly mediocre movie.
33. My Little Eye (2002)
A horror-thriller with mystery tropes defined this clichéd but curious movie. It featured five people being isolated in a mansion and asked to spend six months together.
They were promised a reward of 1 million dollars if they managed to survive the 'Big Boss' style ordeal.
Adding to their angst was how their every move was being observed in real-time by cameras placed all over the property.
What made matters worse was one of the core rules of the game: even if one person left the mansion, they'd all lose the cash reward.
Sean Cw Johnson, Stephen O'Reilly, Jennifer Sky, Laura Regan, Kris Lemche, and Nick Mennell played important roles. Bradley Cooper as Travis Patterson was interesting to watch; pun unintended.
This movie captured an all-too-human desire for fame and fortune. Stilted morality and divisive secrets unraveled in this clichéd Bradley Cooper movie.
34. Aloha (2015)
Done-to-death comedy tropes and under-written romance segments did this movie a few favors. But it had its moments regardless. Bradley Cooper played Brian Gilcrest along with great artists like Rachel McAdams, Emma Stone, John Krasinski, Jaeden Martell, Danny McBride, Bill Murray, Alec Baldwin, and Edi Gathegi.
The story featured a legendary military contractor taking a trip down memory lane to visit his best career milestones – this included the U. S. space program in Honolulu, Hawaii.
He fell in love with an old flame somewhere along the way. The really interesting part came when he also harbored feelings for the Air Force professional assigned to him.
Cooper played the lead in this movie and found himself in an 'okay' love triangle with two women, each of whom deserved better.
35. Serena (2014)
Bradley Cooper seamlessly blended into this historical romance drama in which he paired up once more with the outstanding Jennifer Lawrence.
Though the movie wasn't well-received by fans, the story nonetheless held merit and contained more than a handful of interesting moments.
Noteworthy talents like Rhys Ifans, Toby Jones, Sean Harris, Sam Reid, Douglas Hodge, and Charity Wakefield played essential roles.
The story was set in 1920s North Carolina and featured a just-married couple, George and Serena Pemberton (played by Bradley and Jennifer, respectively).
They had plans to develop a timber empire. Serena, instead of being the quiet and reserved housewife, proved herself capable of running the show as well as anyone.
A proud George supported her throughout. When trouble came calling and threatened to halt their dreams, the Pembertons had to rely on their love for one another and the joint ambition that promised them a great future.
36. All About Steve (2009)
Despite checking all the right boxes in the rom-com genre, this movie did not become one of Bradley Cooper's most appreciated projects.
Looking past the clichés, the story featured a weird crossword puzzle enthusiast Mary Horowitz (played by Sandra Bullock) who pursued a CCN cameraman across the USA because her state of mind made her believe that the man was meant for her.
Bradley Cooper was the cameraman named Steve. Other memorable artists in this production were Keith David, DJ Qualls, M. C. Gainey, Thomas Haden Church, Howard Hesseman, and Ken Jeong. The story was heavily stereotyped bordering on offensive (to women, especially).
37. The Comebacks (2007)
This sports comedy should, to all intents and purposes, have been successful. Sadly, the project was one of Bradley Cooper's less-liked ones.
He played a bit part in this script as the cowboy. Other noteworthy artists included Will Arnett, Dax Shepard, and Matthew Lawrence.
Brooke Nevin, Carl Weathers, Melora Hardin, Robert Ri'chard, and David Koechner. The entire movie was a collection of spoofs based on established sports movies.
The story featured a washed-up coach who brought together a squad of hopeless college misfits to play and win a major football championship.
38. Bending All the Rules (2002)
This was one of Bradley Cooper's worst movies to date. It relied heavily on the cliché of an ambitious woman named Kenna with a not-so-great upbringing trying to shuffle two guys she was dating.
She liked them both but didn't quite know who was right for her. Adding to the craziness was that both men were the total opposite of each other in personality.
Oddly enough, they were both aware of Kenna's confusion, so jealously gradually grew between the men and threatened to explode.
Bradley Cooper played one of the love interests, namely Jeff. Colleen Porch, David Gail, Kurt McKinney, and James Martin Kelly played key roles in the script.
39. Maestro (TBA)
We want to end this blog with two unranked entries from Bradley Cooper's upcoming projects. In this production, fans can expect to find a completely transformed version of Cooper.
The story also promises to show Cooper in an incredibly aged look. The script is a biopic on the life and love of legendary American conductor, composer, pianist, author, music educator, and humanitarian Leonard Bernstein.
Fans are certainly in for a treat, because Bradley Cooper is all set to play the lead. Brilliant artists like Carey Mulligan, Sarah Silverman, Maya Hawke, Matt Bomer, and Gideon Glick have been given important roles.
Cooper's portrayal of this iconic personality looks like it will ring some Oscar bells. Bradley Cooper is also in the director's seat for this project.
40. An untitled "Frank Bullitt" script (TBA)
This final entry on our list is another unranked Bradley Cooper movie based on one of the most enduring roles played by legendary actor Steve McQueen in 1968.
It is going to be quite the experience for fans to watch Cooper portray the iconic character of Frank Bullitt for modern audiences.
No other artists have yet been confirmed for this script, which is going to be directed by the one and only Steven Spielberg.