»
Gintama Watch Order [Where To Watch]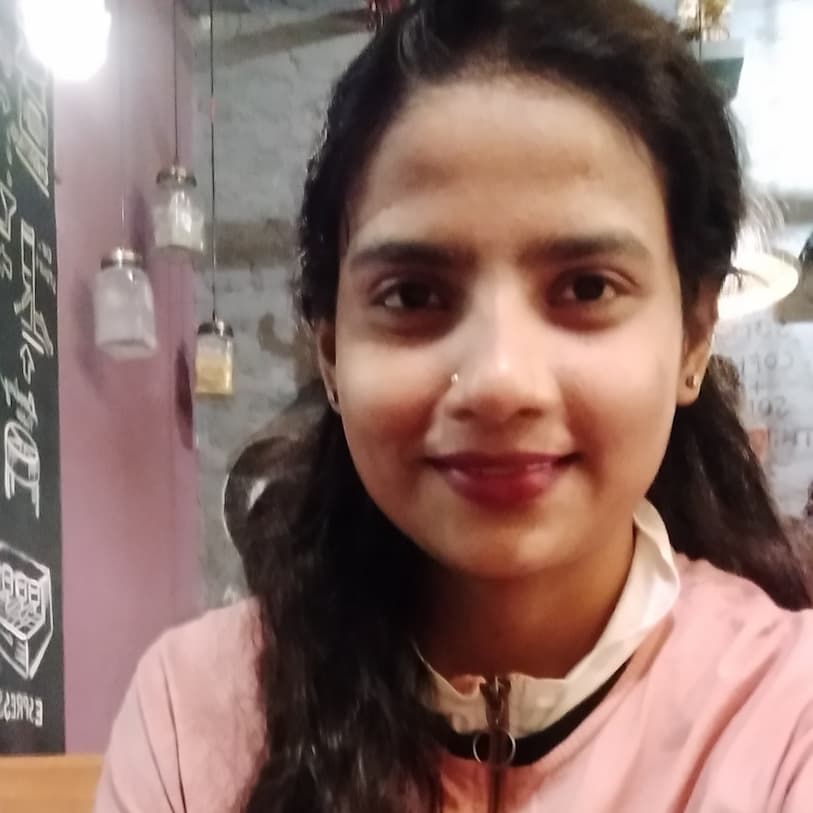 Kumari-Updated July 18, 2023
---
Gintama, an anime series and film, is based on a manga series written by Hideaki Sorachi.
Released for the first time on April 4, 2006, Gintama was followed by 15 audio and visual adaptations (11 seasons with 367 episodes, 3 movies, and 1 OVA).
It is an adventurous science fiction comedy about a handyman named Gintoki and his way of fighting extraterrestrials.
Gintama as a franchise is remarkable for its excellent dialogue, jokes, storyline, designs, action scenes, and unique worldview, which can easily be found in series and movies.
Talking of series and movies, they are almost interconnected with each other, as some movies are nothing but combining series episodes and their continuation, where Gintoki solves troubles.
With the enormous number of series and episodes, it is never easy to select the chronological order in which to watch the anime.
So to make your search easy and factual, here is the watch order of Gintama.
Gintama Chronological Watch Order
Watch order is basically a contextualized order that may or may not differ from the release date of any anime or franchise.
In other words, it is an event order where all the events occur in sequence and thus become appropriate for the audience to follow the story.
Whereas, the release order is given by the franchise, which does not follow any queue of events or context and may have a circular plotline.
Following the chronological order, it is sure that the first release of Gintama, Season 1, will be common in watch order and release date.
Followed by many more seasons and movie adaptations, the franchise releases it almost every year, but the order can be confusing at times.
So without further delay, let's dive into the watch order of Gintama.
| | | | |
| --- | --- | --- | --- |
| Serial Number | Title | Format (Series/Movie/OVA) | Release Date |
| 1 | Gintama | Series | 4 April 2006 |
| 2 | Gintama Season 2 | Series | 5 April 2007 |
| 3 | Gintama: The Movie | Movie | 24 April 2010 |
| 4 | Gintama Season 3 | Series | 3 April 2008 |
| 5 | Gintama Season 4 | Series | 2 April 2009 |
| 6 | Gintama' | Series | 4 April 2011 |
| 7 | Gintama': Enchōsen | Series | 4 October 2012 |
| 8 | Gintama: The Movie: The Final Chapter: Be Forever Yorozuya | Movie | 6 July 2013 |
| 9 | Gintama° | Series | 8 April 2015 |
| 10 | Gintama°: Love Incense Arc | Series | 4 August 2016 |
| 11 | Gintama. | Series | 8 January 2017 |
| 12 | Gintama: Slip Arc | Series | 1 October 2017 |
| 13 | Gintama.: Silver Soul Arc | Series | 7 January 2018 |
| 14 | Gintama.: Silver Soul Arc Second Half War | Series | 9 July 2018 |
| 15 | Gintama: The Semi-Final | Series | 15 January 2021 |
| 16 | Gintama: The Very Final | Movie | 8 January 2021 |
Where to watch: Hulu & Disney
Gintama is available on Hulu and Disney to watch however it's limited to certain regions only.
Gintama Watch Order Based On Release Date
Gintama released its first manga adaptation as an animated series on April 4, 2006. Once it started, the popularity among viewers kept it running until January 15, 2021, with 2 special episodes through Gintama: The Semi-Final.
Unlike those anime that run for ages but with many halts, Gintama has almost a sequential release that keeps viewers stuck to the franchise. Coming to release order, then, is something that may or may not have sequential events that make the story go in one line.
With the exception of falling into those categories where release order and watch order are just a bit different, Gintama was well received and appreciated for not making the audience stand in suspense.
1. Gintama Season 1
With 49 episodes, only 47 are watchable, as the first two are the details of the manga series.
It started on April 4 and ended on March 2007. In the story, the protagonist Gintoki Sakata is there with two other characters named Shinpachi and Kagura.
Shinpachi Shimura is the apprentice of Gintoki, while Kagura is just a teenage alien girl. All three characters, or freelancers, are in search of work to pay their rent; however, they have been left unpaid many times.
Being the first face of the Gintama anime franchise, season one stood out from all expectations because of its bubbly characters and unique plot.
From story to humor and soundtrack, everything was well balanced.
2. Gintama Season 2
Aired from April 5, 2007, to March 27, 2008, with 50 episodes, season 2 is also about the leading character and his apprentice with a teenage alien girl.
It is about Gintoki, who discovered the baby, making everyone think of Gintoki as the father; however, he decided to return the baby to his real mother.
In the process of doing so, he got captured by a female fighter. The season ended with Yorozuya and Shinsengumi going against each other for Owee, while Katsura defeated Kondo in a game called Dating Sim.
With the continuation of the story, the anime has carried everything well, like in season 1, in terms of characters and structures.
However, at some point, the story does look a bit too long, as if some parts were not needed.
3. Gintama Season 3
The third season released 51 episodes making the franchise complete 150 episodes in total. The first few were directed by Shinji Takamatsu and Yoichi Fujita while others were solo directed by Yoichi.
It starts with Gintoki giving some suggestions to the author as well as the editor of Gintaman; It ends with the talk of Yorozuya about the past years of the series.
Characters like Hijikata became one of the leading ones as it started with him replacing his sword with a blade that was cursed by the spirit.
It also ended with him and Sougo being trapped in an unknown place. They get released when Sougo sacrifices himself; however, later on, it is revealed that Sougo was the one behind all these incidents.
Fans and critics really liked the change in plot and focus transferring from Gintoki to Hijikata.
The structures and designs were also crafted well and that's why it led the series to have one more season.
4. Gintama Season 4
Making the franchise complete 200 episodes, season 4 was directed by Yoichi Fujita and produced by Sunrise.
It started airing from April 2009 to 25 March 2010. Started with the comical part of the series through the scene of Gintoki visiting a barber shop for his haircut.
It ended with a contest of deciding a real Santa judged by Kagura, the alien girl.
Coming to a result, no one became the winner as everyone left the contest however, it ended with wishing everyone a Merry Christmas.
Season four has somewhat become an exaggerated or elongated part. However, appreciation was given well to the joyful characters and character design.
5. Gintama: The Movie
When four seasons ended, the franchise decided to come up with a movie of 96 minutes, directed by Shinji Takamatsu.
It was written by Akatsuki Yamatoya and produced under Sunrise. The plot is nothing but the retelling of manga series.
It was about a Joi terrorist named Kotaro Katsura who got attacked by Kiheitai, a member of the army.
It also deals with another character called Odd Jobs who is on the quest of Kotaro.
Getting released on 24 April 2010, the popularity can easily be noted as being one of the best-selling DVDs of 2010.
It has also received many awards and got a 9 out of 10 rating from the UK Anime Network.
6. Gintama'
The next that stands on the list is Gintama' with 51 episodes released on 4 April 2011 to 26 March 2012.
It started with the episode called Everyone Looks A Little Grown Up After Spring Break and ended with We Are Sorry.
The series opens when Shinpachi returns and discovers a drastic change in his friends which makes him remorseful.
In the end, Taizo found himself on a game show which gave him a chance to get 10 million yen.
The series became quite a headache as everyone was seen their mind going around a long cylindrical object.
It seems like the animator and producer care very less about the continuation of the actual story and that's why it remains a drag.
Coming to characters then their grievances made it worse.
7. Gintama': Enchōsen
Getting a score of 9.8 out of 10 (MyAnimeList), this season also came with the same comedy and parody.
It had 13 episodes directed by Yoichi Fujita. When Gintoki was away, a new leader of Yorozuya emerged, named Kintoki.
So to gain the previous position of being the leader, he had to approach those around him as no one remembers him.
With a subplot of Yorozuya making a trip to the district of Yoshiwara, they help the elder courtesy in her quest of getting a long-lost lover.
Despite being one of the shortest in the series, it brings action and comedy in balance and took the franchise a step ahead.
Apart from the plot and subplot, the focus was also on the characters and their bonding with each other which can be seen through Gintoki approaching other characters to get his position back.
8. Gintama: The Movie: The Final Chapter: Be Forever Yorozuya
Considered one of the best in Gintama movies, Gintama: The Movie: The Final Chapter: Be Forever Yorozuya is about Gontoki transporting in a bleak version of Edo because of a pirate.
An epidemic named White Plague came to the place that shunned the whole population. Later on, it was revealed that the pirate was not an actual pirate but an Android time machine, leading Gintoki into 5 years of the future.
When Gintoki was missing from his land, his two other comrades went fighting hard against villains.
However, he, later on, reunites with his team and investigates the plague, finding the future lies in his past.
With this movie, Gintama has reached to peak by focusing on the past of Gintoki.
Apart from a new plot, the new character designs were well appreciated, however, the comedy remained absurd.
9. Gintama°
With 51 episodes, the series tells the story of three leading characters who are fun-loving but at the same time broken members of the Yorozuya team.
They live in a world where swords are not allowed and aliens have conquered the whole of Japan.
Gintoki, Kagura, and Shinpachi try to do everything they can. Meanwhile, it also covers the story of when Gintoki staggered and a fatally injured crew gave him a clock-shaped device.
Smashing the device by thinking of it as an alarm clock, he notices the world outside has come to a standstill.
When it came to the reviews, they were filled with positive ones as critics and fans appreciated the comedy.
However, there are only a few differences between this season and its predecessors.
10. Gintama°: Love Incense Arc
When Yoshiwara was suddenly taken over by an incense named Aizen Kou with the ability to make others fall in love with the first person they meet.
At first, this love drug disappeared; later on, it got its way back and influenced the entire district.
One of those who got affected is the captain of Hyakka, named Tsukuyo. The first to be seen was the leader, named Gintoki.
With the hidden feelings inculcated inside her, she needs to overcome the problems to make Yorozuya a normal place.
At first, it appeared to be in the same line as other Gintama; however, it brought some touching moments as well as hilarious situations at the end.
Despite being appreciated for its characterization, the antagonist was heavily criticized.
11. Gintama.
With 12 episodes, the series was released on 8 January 2017. It was directed by Chizuru Miyawaki under the supervision of Yoichi Fujita.
Starting with the first episode named The Monster and the Monsters Child, ends with Hope.
It started with the character Katsura who hides Yorozuya in the town of Akiba. They met with Nobume who reveals a shocking truth related to the connection between Utsuro and Shoyo.
The series was appreciated for many reasons, including designs, however, it got criticized for many, including the unnecessary continuation of the plot.
12. Gintama.: Slip Arc
Getting an 8.52 score out of 10 (MyAnimeList), the series has got 13 episodes. Following multiple events, like Iga, Rakuyou, Kokujou Island, and their not-so-well meetings with Tendoshuu and Tenshouin, becomes the focus.
The story also collects a memory lane when Yorozuya was doing best. It also deals with Umibouzu, the space hunter, returning to Edo after finding his daughter being in love with a boy.
Due to this, Gintoki got blamed for being an incomplete guardian. The series is back with shameless parodies, humor, as well an emotional approach.
The characters are also at a great level as the protagonist is connected with many others in significant ways.
13. Gintama.: Silver Soul Arc
Being the 10th in the series, Gintama: Silver Soul Arc was divided into two parts, with 12 episodes in one part and 14 in the other.
The story started with the revelation of Utsuro's past and true goal. Utsuro has triggered the intervention of The Altana Liberation Army, Tendoshuu's enemy.
His plan to destroy the planet and himself made the earth the main battleground. Coming to the final battle, it started with O-Edo Central Terminal.
The Liberation Army started its loot, which resulted in the banishment of Yorozuya, the missing Shogun, and helpless people.
So to get things to a normal place, Gintoki and the other two kept their differences aside and came together to fight.
The series is nothing of great level and is considered to be one of the worst because of the repetition of characters.
However, the comedy was well-balanced at times.
14. Gintama.: Silver Soul Arc Second Half War
When the Altana Liberation Army started drawing the Kabuki district, the anarchy and destruction caused by the war started improving.
But later in the story, the inventor of Edo, Gengai Hiraga, was kidnapped, and due to the rendering of weapons, the nanomachine was shut down.
A war also happens when a laser, carrying the capacity to destroy Earth, is activated. The series is full of a mixture, as it has the capability of making someone cry and laugh through its comic and emotional intensity.
The characters were also typical and marginal, as the series provided an opportunity to give prominence to almost everyone, especially Gintoki.
15. Gintama: The Very Final
The story started after two years of Tendoshuu's invasion. After this invasion, Yorozuya went many separate ways.
He comes to lead Gintoki, then returns to Edo after he encounters Tendoshuu's remnants and continues the quest for immortality.
When the Altana was harvested by the ship of Tendoshuu, Yorozuya and his allies decided to fight their enemies, and at the same time, the safety of Edo was in balance.
To save their future, the former students of Shouyou united and released their past. The characters in the movie were very real.
The diversity in themes was also there, which can be well seen through emotions, action, blood, and comedy.
16. Gintama: The Semi-Final
With just two episodes, the series was well received by the audience. The story starts when the war is temporarily shut down and Edo is rebuilt.
However, a war broke out between Tenshouin and Yorozuya, forcing Gintoki to hide his identity.
At the same time, Kondou decided to marry Princess Bubbles to improve the diplomatic relationship.
But the problem arrives when he and the tribe share an uncommon language, resulting in a crash in the ongoing ceremony.
The two episodic series provide no progress in the plot as they cover the same old experience.
When it came to the audience, some found it nonsense while others appreciated its humor.
Gintama Filler Episodes
Out of all episodes that the franchise has so far, 22 episodes are reported to be filler episodes.
| Episode Name | Episode Number |
| --- | --- |
| You Guys!! Do You Even Have a Gintama? (Part 1) | Episode 1 |
| You Guys!! Do You Even Have a Gintama? (Part 2) | Episode 2 |
| Pending Means Pending, It's Not Final | Episode 50 |
| When Looking For Things You've Lost, Remember What You Were Doing On The Day You Lost It | Episode 57 |
| Don't Complain About Your Job At Home, Do It Somewhere Else | Episode 75 |
| Love Is Often Played Out In Sudden Death | Episode 106 |
| They Say Soy Sauce On Pudding Tastes Like Sea Urchin, But Soy Sauce On Pudding Only Tastes Like Pudding And Soy Sauce | Episode 114 |
| When Nagging Goes Too Far It Becomes Intimidating | Episode 124 |
| Entering The Final Chapter! | Episode 125 |
| Before Worrying About The Earth, Think About The Even More Endangered Future Of 'Gintaman' | Episode 135 |
| 99% Of Men Aren't Confident In Confessing Their Love | Episode 137 |
| If You Can't Beat Them, Join Them | Episode 150 |
| The Other Side Of The Other Side Of The Other Side Would Be The Other Side | Episode 155 |
| That Matsutake Soup Stuff Tastes Better Than The Real Deal | Episode 164 |
| Two Is Better Than One. Two People Are Better Than One | Episode 166 |
| You'll Get Sued If All You Do Is Copy Others | Episode 171 |
| It's What's On The Inside That Counts | Episode 173 |
| Are There Still People Who Go To The Ocean And Yell Out 'Bakayaro'? | Episode 174 |
| Countdown Begins | Episode 176 |
| Hometowns And Boobs Are Best Thought From Afar | Episode 185 |
| Nothing Lasts Forever, including Parents, Money, Youth, Your Room, Dress Shirts, Me, You, and the Gintama Anime | Episode 209 |
| We're Sorry | Episode 252 |
Top Rated Episodes of Gintama Franchise
With around 367 episodes in 11 seasons, many were rated best in terms of plot, design, character, background set, and other reasons.
Some episodes are funny as hell while others give an intense effect. Due to these transitions and special effects, fans and critics have marked some episodes beyond the level and rated them 4.9 out of 5 (MyAnimeList).
So, here are the top five rated episodes of Gintama that will blow your mind for sure!
1. Love Doesn't Require A Manual (4.9/5)
When Shinpachi learned that fan club members were cheating, he punished them but somehow saved a girl from being harassed by a drunken man.
The girl is a cat-eared girl named Eromes, which made Shinpachi fall in love with her instantly, leading to further problems.
The episode was rated as one of the best because of its characterization and change in theme from being an action one to a romantic one.
2. Croquette Sandwiches Are Always The Most Popular Food Sold At The Stalls (4.9/5)
This episode is more about Elizabeth than the protagonist Gintoki. It can be seen through Gintoki and others trying to approach Elizabeth who does not talk and becomes one of the difficult characters to figure out.
On the other hand, Shinpachi decided to serve her beverages but Elizabeth refused constantly and teared up.
Due to the same reason, this episode has become one of the most loved as it shows the connection and bonding between characters.
3. On A Moonless Night, Insects Are Drawn To The Light (4.9/5)
Considered one of the best in all episodes, it carried great action between many characters.
The battle between Nizou and Gintoki has become the highlight and the anticipation of who is going to win it made it approaching.
However, in the end, the battle went in the favour of Gintoki.
4. Yesterday's Enemy, After All, Is Said And Done, Is Still The Enemy (4.9/5)
The amalgamation of emotions with action has resulted in this episode becoming one of the best and top-rated.
It can be seen through Kyubei declaring Otae as his wife meanwhile, Shinpachi is confused by sudden turns.
However, Otae was seen as remorseful because of the separation. The same episode also covers a battle between Kyubei and the Great Four Yagyu.
5. Four Heads Are Better Than One (4.9/5)
With a rating of 4.9 out of 5 (MyAnimeList), the episode was appreciated for many reasons including the characterization and plot.
It also comes with great humor when the leading character Gintoki with another named Binbokusai were seen in a desperate situation in the bathroom.
Considering being hilarious, the discussions and dilemmas were appreciated by the audience.
FAQs:
1. Why was Gintama Canceled?
It was unexpected at times to see this franchise being closed or canceled. However, it happened because of its elongated and pulled-over plot, which became unnecessary at times.
The alliteration in structures and plot lines is also too much at times. Apart from these, the villain became unbeatable, which goes against the typical forms of entertainment.
2. Which is better, Gintama or Bleach?
Both franchises in themselves stand on the top of anime, however, Gintama does top the list if it is about adventure and comedy.
Meanwhile, Bleach is also the best supernatural series. Despite being Gintama as the best, a comparison cannot be made as they both have very few similarities.
3. Is there any anime better than Gintama?
With thousands of anime available for viewers to watch, Gintama is definitely the one that must be on the top list.
But when it comes to the certain theme and genre where Gintama falls then the answer is "no".
However, the viewers of this franchise can also go for anime called Daily Lives of High School Boys which falls in the same category.
4. What is the plot of Gintama?
Gintama is the story of a handyman named Gintoki. When the world was attacked by extraterrestrials, all samurai, including Gintoki, were forced to do the work of slaves to make a living.
Despite all these happenings, the protagonist Gintoki decided to have no respect for invaders; thus, he and his gangs reminded themselves of the morals of a real swordsman.
With the progress in the story, he and other lead characters try to solve the troubles and shun the villains.
5. Who is Gintama in love with?
With several female characters present in the series and movies, few showed interest in the protagonist.
These are Shimura Tae, Tsukuyo, and Sarutobi Ayame. But when it comes to the question of whether their love had any success or not, the answer is no, as all of them were one-sided.
However, Gintama does have a crush named Ketsuno Ana, whom he wishes to get married to.
But, in actual fact, he never got into any romantic relationships and remained single.