»
Tsurezure Children Season 2: Everything We Know So Far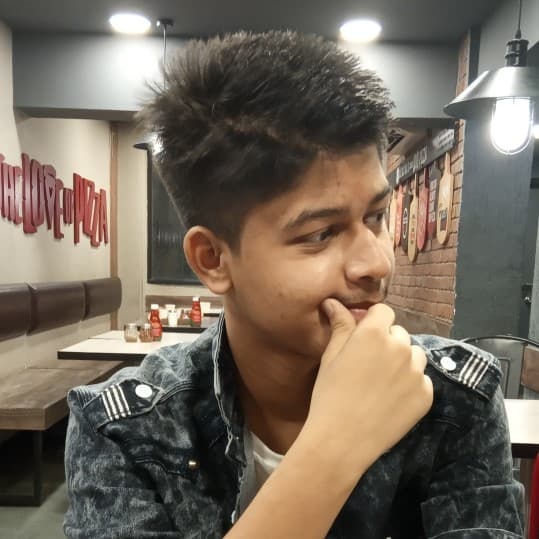 Kay-Posted Nov 8, 2023
---
Tsurezure Children is a captivating anime that delves into the intricacies and charm of young romance. Set in a high school, the series unfolds a variety of romantic tales in an omnibus format.
Each episode immerses viewers in the unique and captivating expressions of love that emerge as students transition into adulthood. The anime eloquently portrays the challenges and delights of youthful love, from the struggles of confessing one's feelings to grasping the true essence of love itself.
What adds depth to the narrative is the interconnectedness of characters through various friendships. This anime adaptation is based on a four-panel manga created by Toshiya Wakabayashi. It's renowned for its concise yet humorous depictions of high-school romances.
Despite its simple art and animation style, "Tsurezure Children" has earned acclaim for its endearing and engaging storyline centred around the straightforward dialogues of love-struck teenagers.
Official Announcement Of Tsurezure Children Season 2
The anime series "Tsurezure Children" garnered immense popularity upon its debut, receiving both critical acclaim and a devoted fan following. Despite its initial success, fans have eagerly awaited news of a second season, but official confirmation has remained elusive.
The passionate fanbase has taken action, with thousands signing petitions in support of a sequel. However, the creators and production company have remained tight-lipped, neither renewing nor cancelling the series.
The absence of updates on "Tsurezure Children Season 2" has left fans in suspense, and it has been four years since the first season concluded. While hopes for a second season persist, there are challenges in the way.
One significant hurdle lies in the adaptation's departure from the manga's chapter order, causing confusion and missing story elements. Studio Gokumi's approach to the adaptation suggests that the anime may have primarily served as a promotional tool for the source material.
Previous Seasons and Episodes Of Tsurezure Children
Tsurezure Children is a unique anime that aired from July 4 to September 19 2017, consisting of 12 episodes, each with a duration of 12 minutes. Set in a high school, it explores various romantic stories in an omnibus format.
This charming series is based on a four-panel manga written and illustrated by Toshiya Wakabayashi, known for its cute and engaging plot centred around simple dialogues between teenagers in love.
While "Tsurezure Children" received praise for its fresh concept and garnered a good score of 7.66 on MyAnimeList, it has faced criticism regarding the characterization of students as shallow and tropey, as well as the dialogue's clunky and unnatural feel.
Notably, there is only one season of the anime available, and no specific awards have been reported for it. Despite its initial popularity, the likelihood of a second season remains uncertain.
The original purpose of the anime was to boost the manga's sales, which concluded in 2018, leaving little incentive for producers to invest in a sequel. Consequently, fans may need to temper their expectations for "Tsurezure Children Season 2," as its return appears increasingly unlikely.
Where To Watch Tsurezure Children
Tsurezure Children is readily accessible to viewers in the United States and the United Kingdom through FUNIMATION, allowing fans in these regions to enjoy its delightful romantic tales. However, it's a different story for anime enthusiasts in Canada.
Unfortunately, the series is unavailable for streaming in Canada, leaving Canadian viewers without the option to watch it on FUNIMATION's platform. This geographical discrepancy in availability can be frustrating for Canadian fans of the show who may have to explore alternative means to enjoy "Tsurezure Children" or hope for potential future availability in their region.
Tsurezure Children Season 2 Google Trends Data Analysis
The graph isn't looking good. There are a few instances where the graph is moving and creating highs but in contrast to the lows that it has, the highs are nothing.
This showcases that the search for the second season of Tsurezure Children is basically dead and occasionally becomes a topic of discussion for a short while, only to die down again.
Moreover, such a graph is always a negative sign since this indicates the lack of concrete hype that is required for another season. And thus, the Google Trends Data seems to be quite underwhelming overall.
The only peak is from the 23rd to the 29th of July 2023.
Tsurezure Children Season 2 Social Media Engagement
There's a Reddit post that says the following:

"The creator, Toshiya Wakabayashi, stated that there is "almost no possibility, but maybe one day", on his Twitter.
link to tweet: https://twitter.com/sankakujougi/status/1239100379121385472?s=21
This is pretty upsetting to me as the anime didn't really show many of the great couples, and only showed like 1/4 of the entire manga.
Read the manga! It's so good!!!

Edit: The creator often cleans his twitter profile, so the tweet is gone. Don't worry! I got an imgur link of the tweet: https://i.imgur.com/pw4hY0B.png"

And because of this post, fans are almost certain that the show isn't going to get a sequel. In fact, this might also be the reason why the Google Trends Data is so low since the audience searches about the series comes across this post and realizes that the show won't have a sequel.
Therefore, they stop searching for the sequel altogether, leading to a visible decline in Google Searches. However, this doesn't change the fact that people on X (formerly Twitter) are still looking for another season.
Expected Plot Of Tsurezure Children Season 2
Tsurezure Children delves into the intricacies of teenage romance through a myriad of high-school couples, each with its own unique love story and set of challenges. This anime offers a creative exploration of how these couples navigate their relationships, celebrating both their triumphs and trials.
The narrative takes viewers on a relatable journey, reminiscent of the complexities of first love and how it differs from genuine, mature affection. Unlike the conventional, overly saccharine depictions of romance prevalent in many modern works, "Tsurezure Children" stands out as a thought-provoking exploration of the multifaceted aspects of romantic storytelling.
It delves into the nuances of how these couples bridge their differences and obstacles in pursuit of happiness with the ones they cherish. As anticipation builds for the second season of "Tsurezure Children," fans can expect their hearts to race with excitement.
The series is poised to deliver a high-quality drama infused with moments of delightful comedy, promising a compelling continuation of the captivating love stories that have endeared it to audiences.
With its unique approach to love and relationships, "Tsurezure Children" offers a refreshing perspective on the many dimensions of youthful romance, making it a must-watch for fans of heartfelt storytelling.
Top Characters In Tsurezure Children
Here's a list of 5 of your favourite characters that made you fall in love with the series. Not only are these characters extremely entertaining but they are also so well-written and brilliantly projected that we can't help but fall in love with the series as a whole.
And that's why, we need to take a look at all these characters.
1. Masafumi Akagi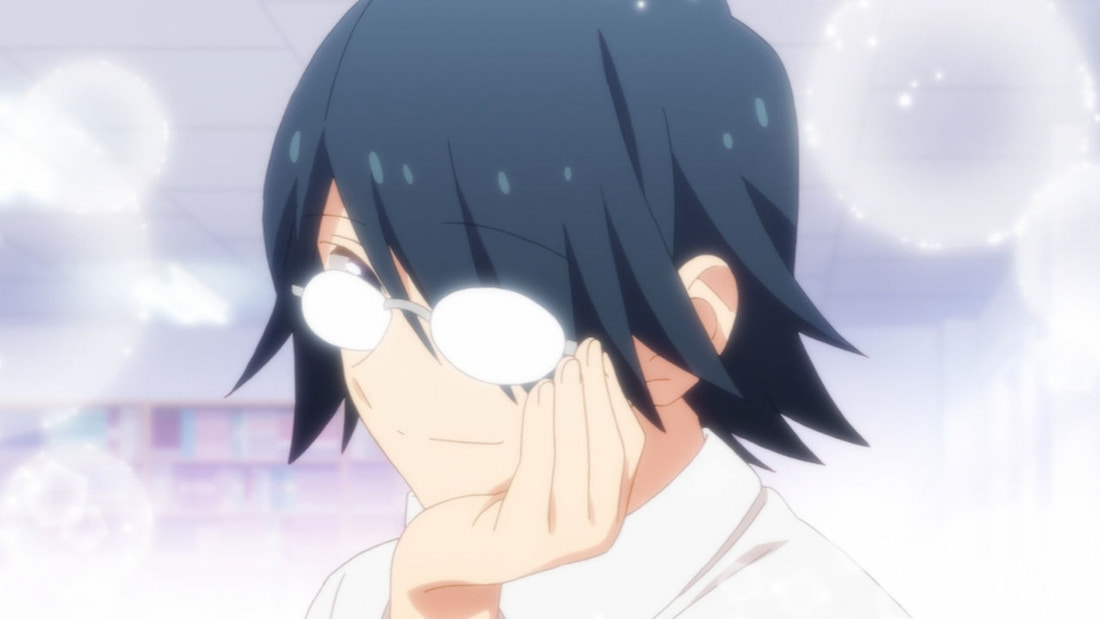 Masafumi Akagi serves as the student council president and is in a relationship with Ryōko Kaji. With his fair complexion, straight dark-blue hair that partially covers one eye, violet eyes, and distinctive oval-shaped eyeglasses, Masafumi possesses a unique appearance.
While he can come across as passive-aggressive and sassy at times, his intelligence sets him apart. His relationship with Ryoko is characterized by his caring nature, especially when it comes to helping her with her studies.
Masafumi's role as the student council president underscores his academic competence and adds depth to his character.
2. Shinichi Katori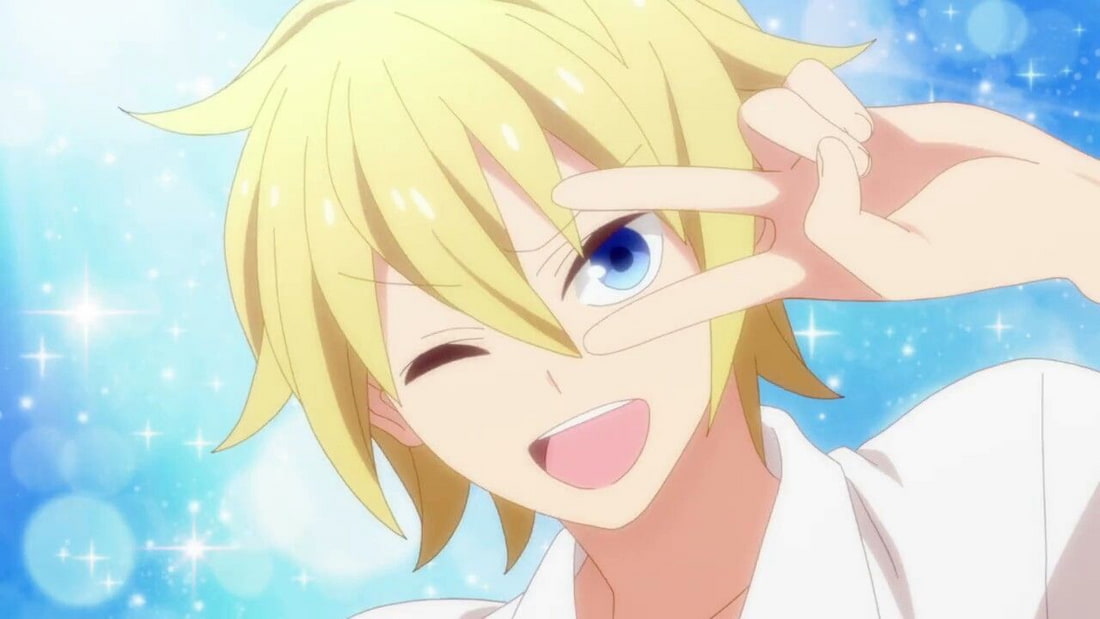 Shinichi Katori, the Drama Club President in class 3-8, stands out as a tall and handsome high schooler with spiky blonde hair and captivating blue eyes, earning him the reputation of one of the series' coolest individuals.
He often incorporates short English phrases into his speech and humorously dubs himself "the dating master," drawing the admiration of numerous admirers. What makes Shinichi unique is his reluctance to date, driven by his desire not to hurt anyone.
This enigmatic character occasionally exhibits a playful and elusive nature, often disappearing mysteriously. Despite his charisma, Shinichi can also be a source of annoyance at times.
3. Yuki Minagawa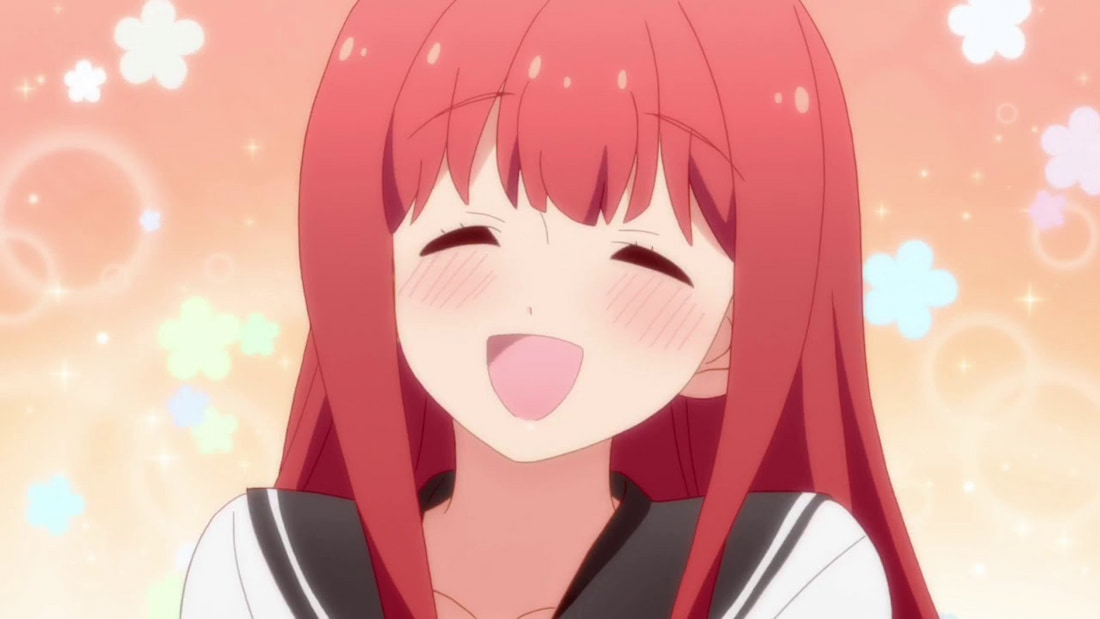 Within the world of "Tsurezure Children," Yuki Minagawa assumes the role of the female class representative in class 2-1 and is an active member of the tennis club. Her appearance is nothing short of striking, characterized by slightly fair skin, long pinkish-red hair, typically arranged in straight bangs, captivating green eyes, and a presence that could rival that of a goddess.
Yuki also boasts an above-average height for a girl and adopts a ponytail hairstyle during her tennis matches while keeping her bangs gracefully framing her face beneath a white t-shirt.
However, Yuki's allure isn't merely skin-deep. Despite her professed laziness and constant cheerful demeanour, she possesses a complex personality characterized by boundless positivity and kindness.
4. Chizuru Takano
Within the world of "Tsurezure Children," Chizuru Takano is a notable character hailing from Class 2-4 and actively participating in the Wind Ensemble Club. Her physical presence is characterized by her petite stature, shoulder-length brown hair that she prefers to fashion into twin tails, and captivating violet/magenta eyes.
In the anime adaptation, she maintains a similar appearance, featuring light brown shoulder-length hair styled in twin tails and eyes with a berry-coloured hue. Chizuru's defining characteristic is her struggle to convey and comprehend her own emotions, a personality trait commonly known as "kuudere."
5. Ryouko Kaji
In the world of "Tsurezure Children," Ryōko Kaji is a member of Class 3-8 and the daughter of Hiroko Kaji. Her romantic involvement is centred around Masafumi Akagi. Ryōko's outward appearance may give off a delinquent vibe, although Masafumi Akagi finds her endearing.
Her distinctive features include waist-length blonde hair with bangs that gracefully frame her face, though it's worth noting her hair used to be shorter. Her striking yellow eyes, a near-constant frown with eyebrows that can seem rather intense, a pronounced forehead and a petite chin complete her unique look.
Typically, she can be seen donning her school uniform, comprising a white long-sleeved sailor top adorned with a red tie, a black collar, black socks, a pleated black miniskirt, and a green jacket.
Important Crew Members Of Tsurezure Children
These are the minds behind the genius of Tsurezure Children. These 5 people have made the show as amazing as it is today and so, as fans of the series, we should take some time to appreciate these individuals and recognize their effort in a bit more detail.
1. Justin Cook
Justin Cook, an accomplished American voice actor, voice director, audio engineer, and line producer, is a prominent figure in the world of anime. He's an integral part of Funimation and Okratron 5000, where his multifaceted talents shine.
In his role as a producer, Justin has played a pivotal role in bringing beloved anime series and films to life. Some of his notable productions include Dragon Ball Z: Battle of Gods (2013), Dragon Ball Z Kai (2009), Dragon Ball Super: Broly (2018), and Evangelion: 1.0 You Are (Not) Alone (2007).
Furthermore, Justin Cook's contributions extend to English adaptations of series like Fruits Basket, My Hero Academia: World Heroes' Mission, and Fire Force. His dedication and expertise have made him a key player in introducing numerous popular anime series to English-speaking audiences.
2. Hiraku Kaneko
Hiraku Kaneko, an acclaimed figure in the world of animation, is recognized for his exceptional skills as an animator, character designer, and director. Operating under his real name, Kaneko Hiraku, he has made significant contributions to various anime series, playing a crucial role in their achievements.
Some of his noteworthy projects encompass titles like "Tsurezure Children," "Rokudenashi Majutsu Koushi to Akashic Records," and "Gantz." When engaging in projects of an adult nature, he adopts the pseudonym Yukke-ani.
Kaneko is highly esteemed within the anime industry, owing to his unique artistic style and unwavering dedication to his craft.
3. Toshiya Wakabayashi
Born on April 11, 1987, Toshiya Wakabayashi has earned a prominent reputation as a manga artist. His claim to fame came through "Tsurezure Children," a four-panel manga initially serialised in Kodansha's Bessatsu Shōnen Magazine, later making its way to Weekly Shōnen Magazine.
Notably, this manga was adapted into an anime. Wakabayashi's portfolio also includes noteworthy works like Boku wa Ohimesama ni Narenai, Shiawase Kanako no Koroshiya Seikatsu, and Kanojo, Okarishimasu: Koushiki Anthology Comic, among others.
His unique storytelling abilities and artistic style have garnered him a sizable and devoted fanbase.
4. Inori Minase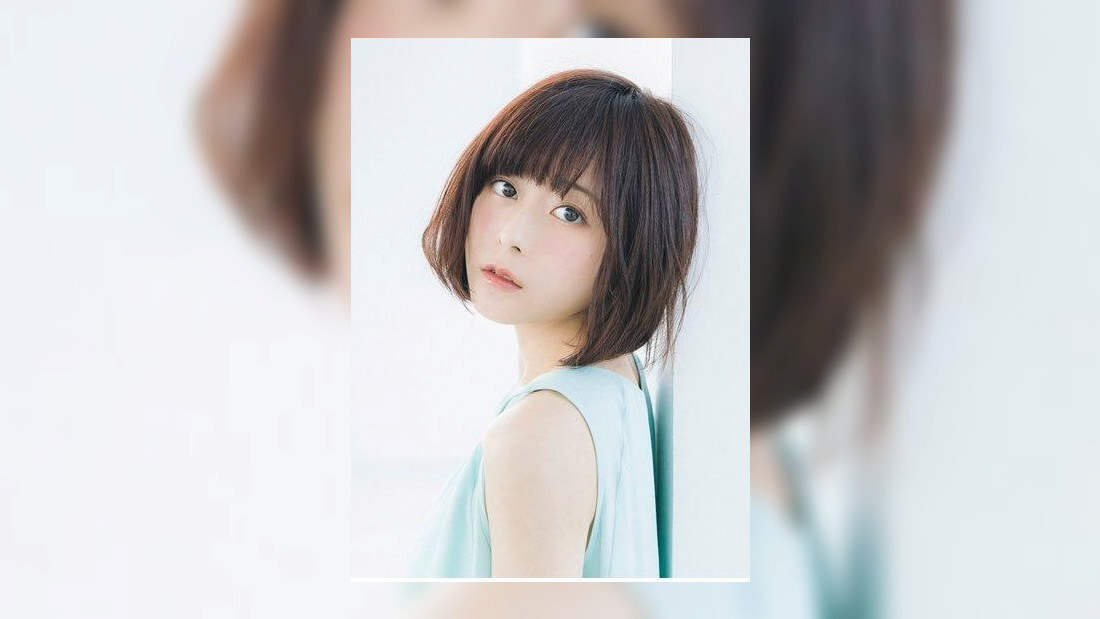 Inori Minase, born on December 2, 1995, is a well-known Japanese voice actress and singer associated with Axl One. Her impressive career includes voicing iconic characters in anime and gaming, such as Hestia in Is It Wrong to Try to Pick Up Girls in a Dungeon?, Rem in Re: Zero - Starting Life in Another World, and Chizuru Takano in Tsurezure Children.
Notably, she received the Best Lead Actress Award at the 10th Seiyu Awards in March 2016 for her outstanding performances. Beyond her voice work, Inori Minase maintains an active presence on YouTube, where she frequently shares her singing talents.
5. Studio Gokumi
Established by former members of Gonzo, Studio Gokumi Co., Ltd. is a notable Japanese animation studio. Its name, "Studio Gokumi," signifies "Studio Group 5" and was born in May 2010 when former members of Gonzo's Studio Number 5 decided to establish their own creative venture.
Over time, Studio Gokumi has gained recognition for its production of popular anime series, including Tsurezure Children, A Channel, and Saki Achiga-hen: Episode of Side-A, among others.
Top 5 Anime Like Tsurezure Children
These are 5 anime that you should watch if you had a great time binging Tsurezure Children. They have some or the other quality that aligns with Tsurezure Children. However, all these shows have their own unique appeal that will make you fall in love with them.
Make sure that you watch them all.
1. Horimiya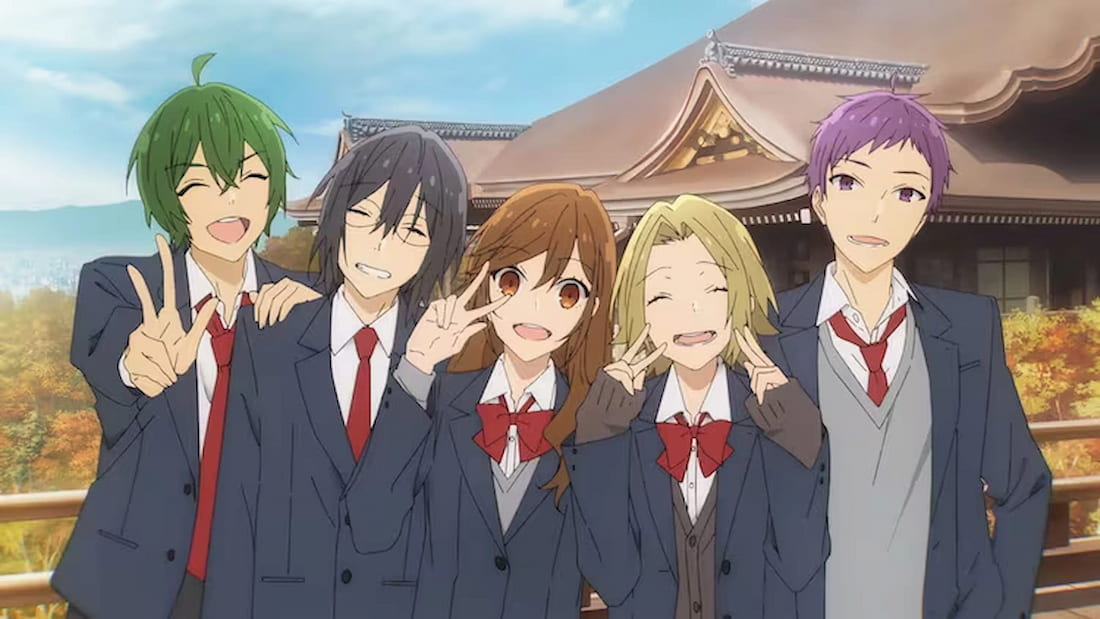 Horimiya is a heartwarming anime that follows the unexpected friendship and eventual romance between Kyouko Hori and Izumi Miyamura. Similar to "Tsurezure Children," it delves into the intricacies of relationships and the development of various couples.
Both shows explore the characters' hidden depths, their struggles, moments of happiness, and the progression of their relationships. They both share common elements like high school settings, character-driven narratives, and a mixture of romance and humour.
Despite their unique storytelling approaches, both series offer viewers an endearing exploration of young love.
2. Monthly Girls' Nozaki-kun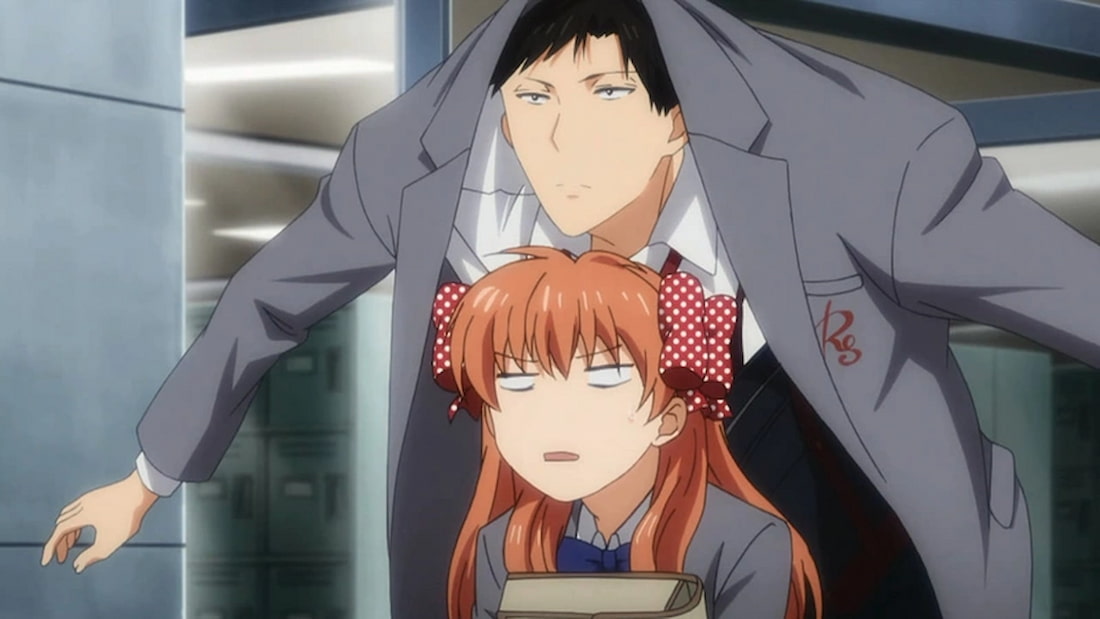 Monthly Girls' Nozaki-kun is an anime that revolves around Chiyo Sakura, a high school student smitten with her schoolmate Umetarou Nozaki, a renowned shoujo manga artist. Similar to "Tsurezure Children," it explores the complexities of youthful romance and the humorous misinterpretations that frequently ensue.
Both series are situated in a high school setting and feature a diverse cast of characters, each embroiled in their distinctive love tales. They share a common emphasis on characters struggling to confess their affections, resulting in comical scenarios.
3. My Love Story!!
My Love Story!! is a delightful romantic comedy anime that chronicles the love story of Takeo Gōda, a gentle giant smitten with Rinko Yamato. In a manner reminiscent of "Tsurezure Children," it unravels the complexities of young love, complete with amusing misunderstandings.
Set within a high school backdrop, both series feature a diverse array of characters, each embroiled in their own captivating love tales. They share a central focus on characters navigating the hurdles of confessing their affections, leading to delightful and comedic scenarios.
4. Tsuki ga Kirei
Tsuki ga Kirei is a heartwarming anime that delves into the lives of junior high school students Akane and Kotarō, as they navigate their first experience of love and the hurdles of maintaining their relationship.
Much like "Tsurezure Children," it unravels the intricacies of young love, interwoven with amusing misunderstandings. Both series are set within a high school backdrop, introducing a diverse ensemble of characters, each immersed in their own unique love tales.
The common theme lies in the characters' struggles to confess their affections, leading to both comedic and endearing scenarios.
5. Hatsukoi Limited
Hatsukoi Limited also referred to as "First Love Limited," is an anime that captures glimpses of the romantic escapades of eight girls, ranging from middle school to high school. In a manner reminiscent of "Tsurezure Children," "Hatsukoi Limited" extends its focus beyond a single couple, embracing rapid romantic progress and endearing characters.
However, "Hatsukoi Limited" distinguishes itself with a more focused storyline, featuring fewer characters and a tighter narrative, while "Tsurezure Children" opts for a collection of loosely interconnected events involving multiple couples.