»
Sense8 Season 3: Everything We Know So Far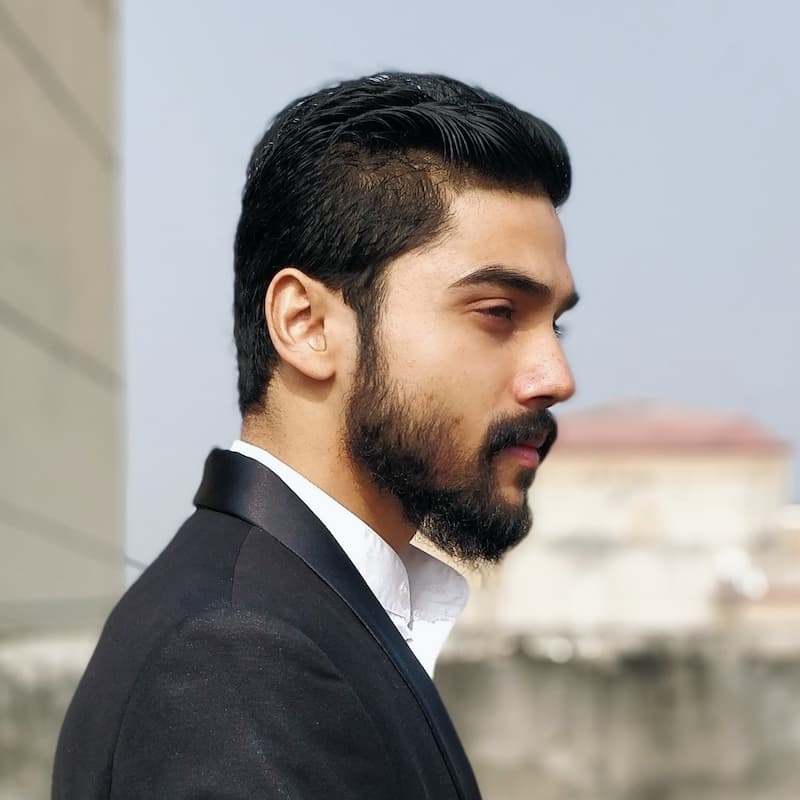 Shivam-Posted Nov 9, 2023
---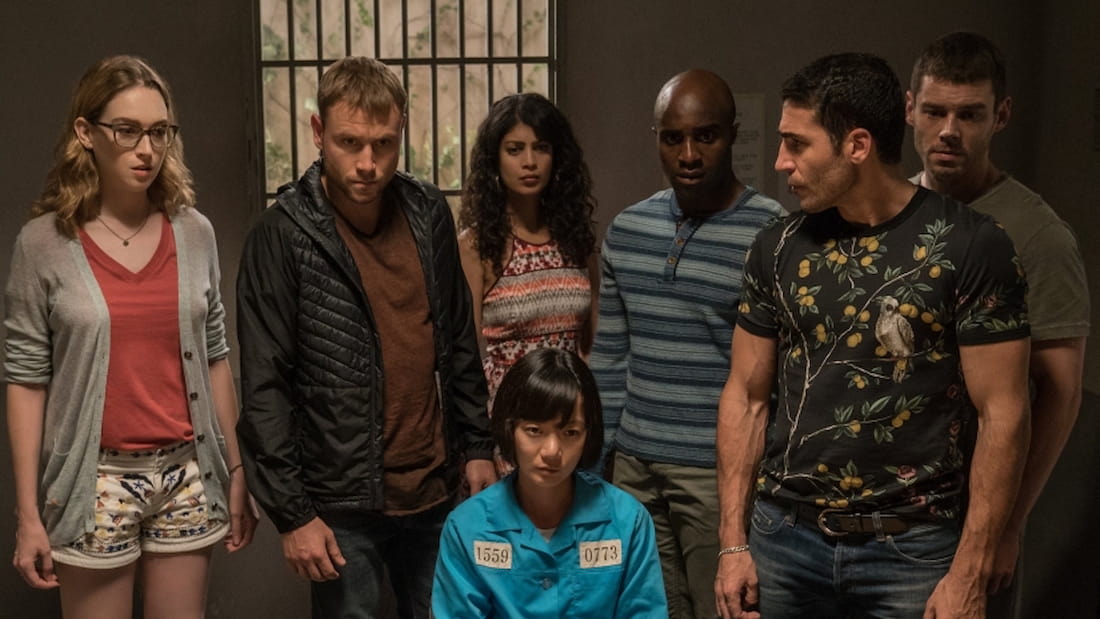 Those who have seen the science fiction drama Sense8 know that it's a global show with a diverse and international cast and crew. It is also credited with being the program that allowed streaming giant Netflix to come up with other science fiction series like Stranger Things, Black Mirror, and Dark, among others.
Created by Lana and Lilly Wachowski and J. Michael Straczynski, it stars a multinational ensemble cast headlined by actors such as Doona Bae, Jamie Clayton, Tina Desai, Tuppence Middleton, Max Riemelt, Miguel Ángel Silvestre, and Brian J. Smith.
What is most interesting about its storyline is the fact that these actors play strangers from different parts of the world. Add to that the fact that the characters they portray seem to somehow be both mentally and emotionally linked.
One of the finest OG titles to be created by Netflix, it managed to make quite an impression following its debut on the platform. However, rumours are rife that the drama was presumably struggling in terms of viewers of late, which is perhaps why it had to be called off after the culmination of its second season.
Official Announcement Of Sense8 Season 3
Netflix disappointed many fans of the series when they dropped it after only two seasons. Worse still, they further announced that no fan campaign would help them change their mind.
While a lot of people have pointed out that the reason for cancellation might be the below-par ratings, some even believe that the cost of production was going really high.
Sure, the viewership may not have been able to show up to justify the expense of the series, but it did push the streaming platform to commission a feature-length reunion special to wrap up the lingering story threads.
Needless to say, the hardcore fans of the program got the closure they've been clamouring for. So, even though the bold and emotional Sense8 may not be renewed for a third season, it has managed to leave an impact on the minds of its viewers courtesy of its two kickass seasons.
The sci-fi series was dropped quite a few years ago, but some people firmly believe that a new season might come if the series is picked up by another streaming platform in the near future.
Since Netflix has gone on to explain its decision over time, it is now well and truly clear that they do not plan to release a fresh season anytime soon.
Previous Seasons And Episodes of Sense8
While fans of the show have been occupied discussing the multiple conflicting reports of its cancellation, many are truly just sitting back and enjoying whatever they have been offered so far.
So, if you happen to belong to the latter category, you must have been through the first couple of seasons of Sense8 by now. In the debut season, we witness mentally and emotionally connected people from different parts of the globe talking to one another and transferring their skills and knowledge to each other.
Slowly but steadily, they get to learn more about themselves as a cluster of sensates and pave the way for more interesting ideas to follow in the second season. Come season 2 and we catch the sensates still on the run from Whispers and his followers.
Since the former group is scattered all over the world, they must find a way to come together and stop Whispers once and for all. Indeed, the premise for the second edition of Sense8 is as exciting as it reads.
The top-rated episodes of both seasons include You Want a War? (Season 2, Episode 11), I Can't Leave Her (Season 1, Episode 12), Amor Vincit Omni. (Season 2, Episode 12), What Is Human? (Season 1, Episode 10), and Just Turn the Wheel and the Future Changes (Season 1, Episode 11).
There are a total of 24 episodes in both seasons and their runtime ranges from 46–151 minutes.
Where To Watch Sense8
Fans of Sense8 will be elated to know that both seasons of the show are still available for streaming on Netflix in countries like the United Kingdom, the United States of America, and Canada.
So, what are you waiting for? Just go ahead and hit the play button on the beloved streaming platform.
Sense8 Season 3 Google Trends Data Analysis
Several theories are doing the rounds as to why Sense8 has not been renewed for a third season. While the excuses being discussed are plenty, what is worth mentioning here is that the popularity of the show has yet to hit rock bottom on Google.
In fact, if you take into account the search trends related to the third season of the same on Google, you'll notice that people have been looking it up for the past 12 months and more.
While a fresh season of the series may not see the light of day after all, we are certain that its niche audience has been through the first two seasons and is keenly awaiting the third.
One reason for the same could be that as new viewers chance upon the show, its critical and audience acclaim continue to soar. Not only that but the program may also be continuing to grab eyeballs because its devoted fans are still hell-bent on fighting to save it.
Clearly, the passion of the audience and their willingness to change the minds of the show's creators and Netflix have to be acknowledged here. So, while the sensates were busy overcoming the challenges presented by the Whispers in the story, the fans of the series seem to be occupied demanding answers from a streaming giant that seems to be dominating the digital world.
Sense8 Season 3 Social Media Engagement
After Sense8 got cancelled after two seasons, fans of the series started a petition on Change.org. They were demanding the right answers from Netflix, asking what led to its cancellation and if they didn't have enough resources to continue the series.
Since they believe that the show provides its audience with a message of love, diversity, and respect, its storyline should continue for a few more seasons. Indeed, some characters in the show do bring the aforementioned values to life with Elan.
Needless to say, the message that they try to convey holds relevance in the contemporary world. That said, there have also been arguments about the show's viewing statistics declining gradually.
However, fans of the show are hoping against hope that the power of their petition works wonders and the show is brought back for a third season. Only time will tell whether or not they are heard.
Expected Plot Of Sense8 Season 3
There is no denying that Sense8 has turned out to be an important series for a lot of people around the world in the recent past. Those who have seen it firmly believe that its second season ended on an unpredictable note with Jonas and Whispers engaging in an intense chasing game.
Since the second edition ended on a high, there were expectations for the show to return with a third season. But, those hopes were quashed after a two-and-a-half-hour episode connecting the missing pieces of the story was released.
While we were able to witness the abduction of Whispers and Jonas by the eight, we also saw the cluster sketching plans to set Wolfgang free from the BPO with which Whispers is associated.
Not only that but we were also shown the sensates meeting the BPO's chairperson who has some terrific plans in store to obliterate the sensates on a global scale. So, it is safe to assume that the third season, if at all it comes, can kick off from where the second one left off.
Since nothing about its plot is known yet, it is quite tough to anticipate in which direction the story will head following the events depicted in the second season.
Top Characters In Sense8
Allow us to introduce you to some original sensates that you came to know and admire through the two seasons.
1. Sun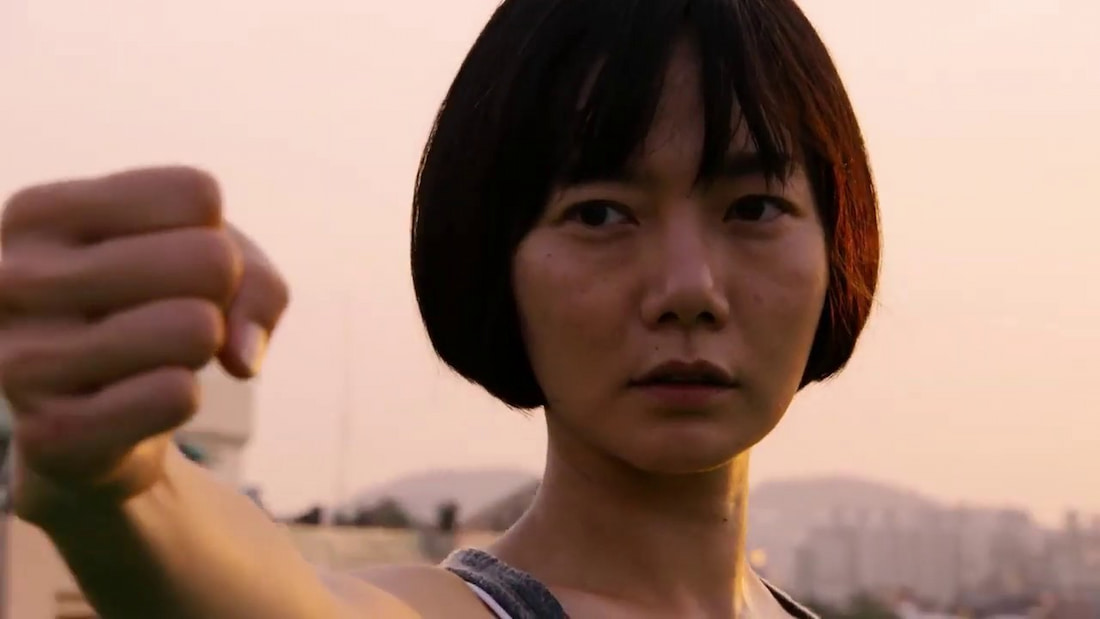 Arguably the most useful of the sensates, Sun is a strong-willed and physically powerful individual who does her best to help the cluster out. Her fight sequences are a delight to watch and she also seems to have a pure heart.
We say so because she agrees to go to prison for a crime she didn't commit. Indeed, her fearlessness is aided by her sassy and fascinating persona.
2. Capheus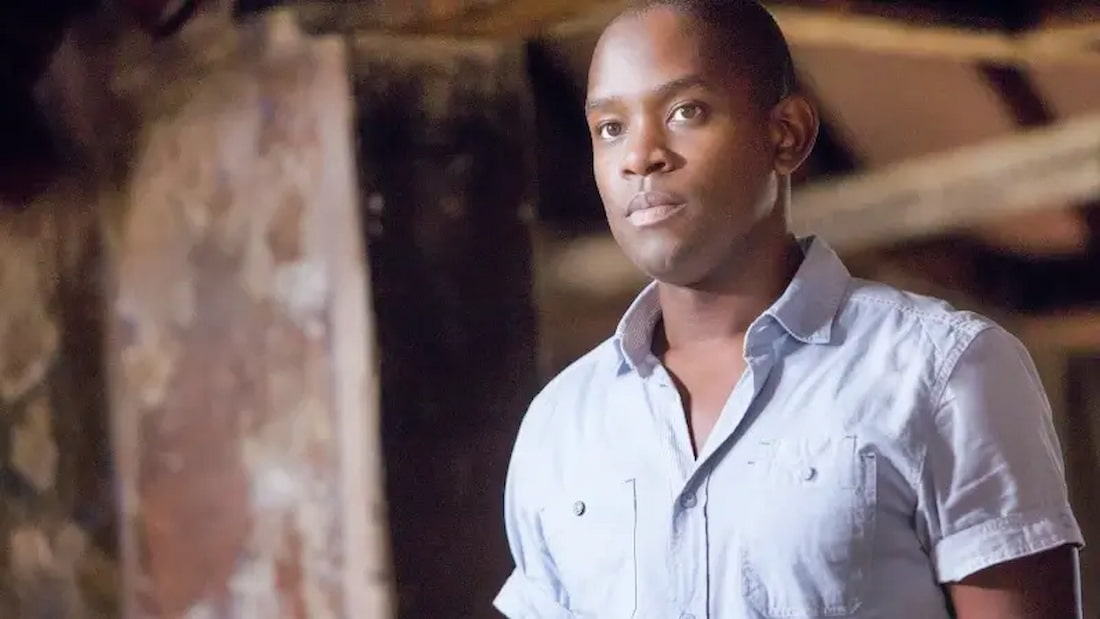 Capheus "Van Damme" is someone whose journey is definitely worth watching. No matter what the circumstances, he comes off as relentlessly positive and optimistic. Needless to say, he brings positivity to the story through his character.
The kind-hearted man loves his mother the most and can barely ever be seen losing his moral compass.
3. Nomi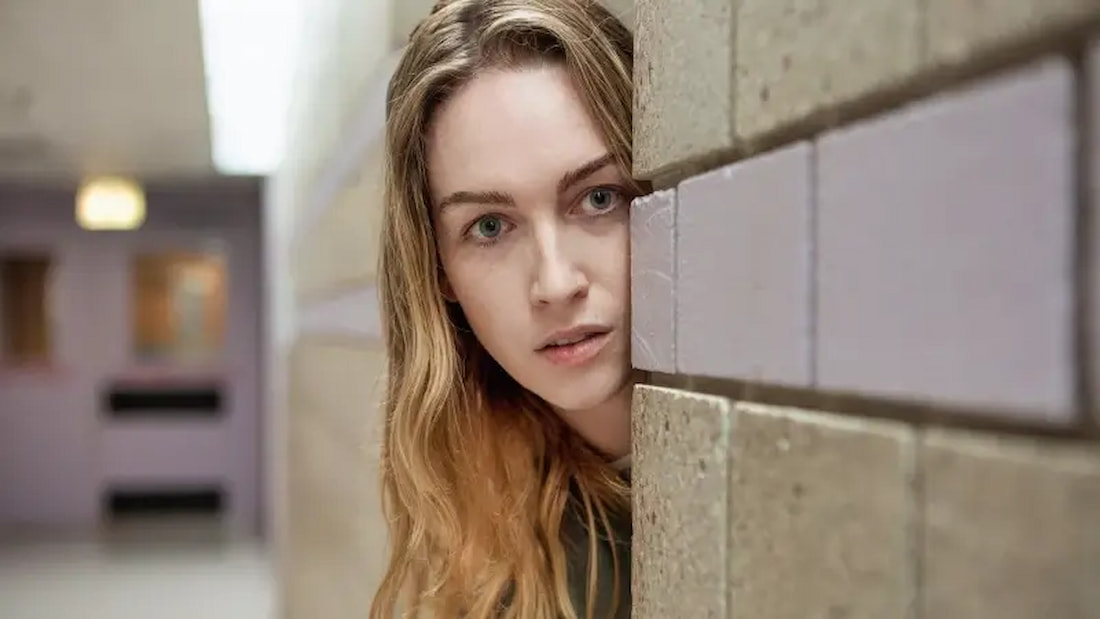 Like most of us in the real world, Nomi has had her ups and downs. One of the better-written characters in the series, she is brought to life by actress Jamie Clayton.
The empathetic and admirable lady shares a strong relationship with Amanita, despite having her fair share of complexities. What makes her even more desirable is that she is open to love despite her despair.
4. Wolfgang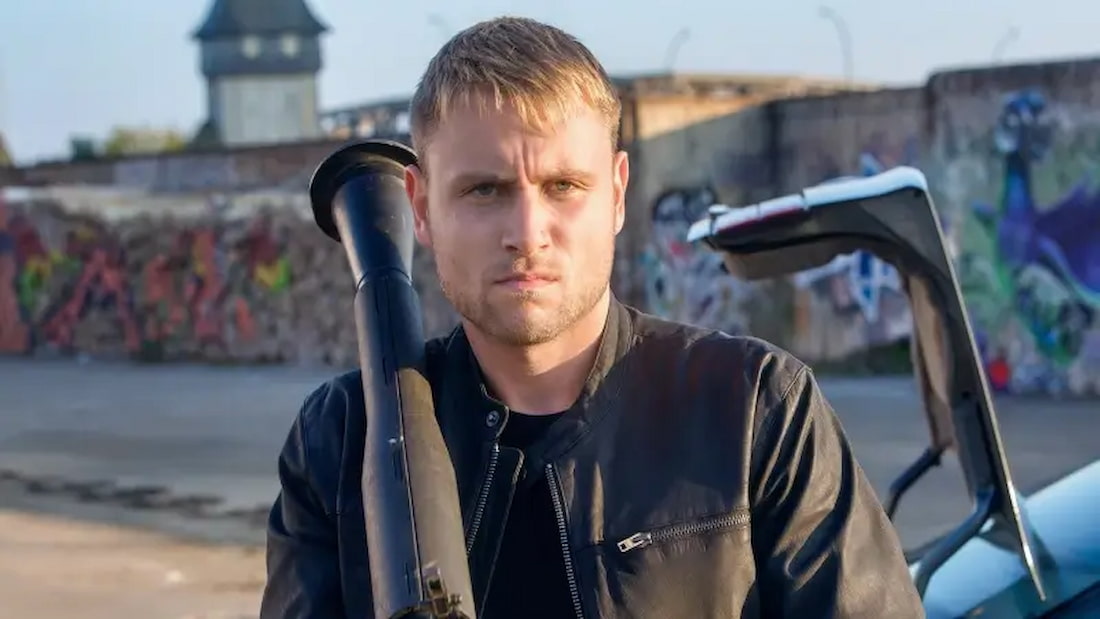 Make way for the only outright criminal of the cluster, Wolfgang, who takes little time to win over viewers with his deeds. Even though his plotlines have violence, they are also equally compelling and emotional.
As the story progresses, we catch both his good and bad sides. That said, his love for Kala is something that manages to stand out.
5. Kala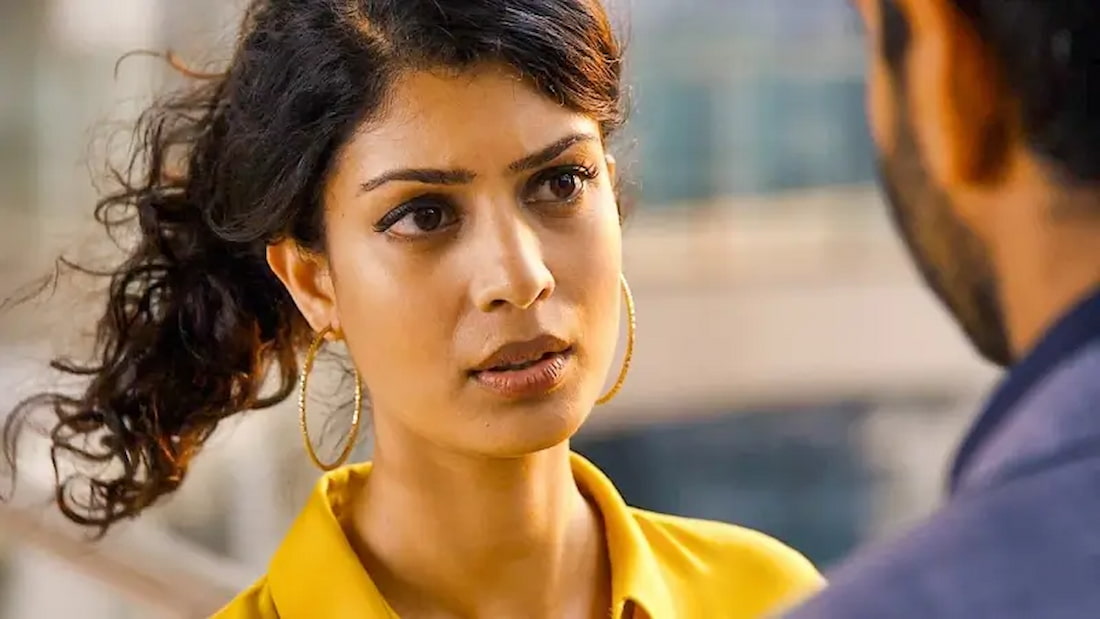 While her plotline may not be as compelling as that of her love interest, Kala's character sketch is a bit more realistic and relatable. We see her trying to cope with her family's expectations and her religion; therefore, blending traits of tradition and modernity.
At first, she comes across as a basic character, but we witness her story develop beautifully over time.
Top Crew Members Of Sense8
The following crew members are responsible for bringing this science fiction drama to us.
1. The Wachowskis
Comprising of Lana Wachowski and Lilly Wachowski, The Wachowskis are American film and television directors, and writers, who are perhaps best known for their work on The Matrix series of super popular motion pictures.
They are the co-creators of the Netflix series Sense8 along with J. Michael Straczynski.
2. Joseph Michael Straczynski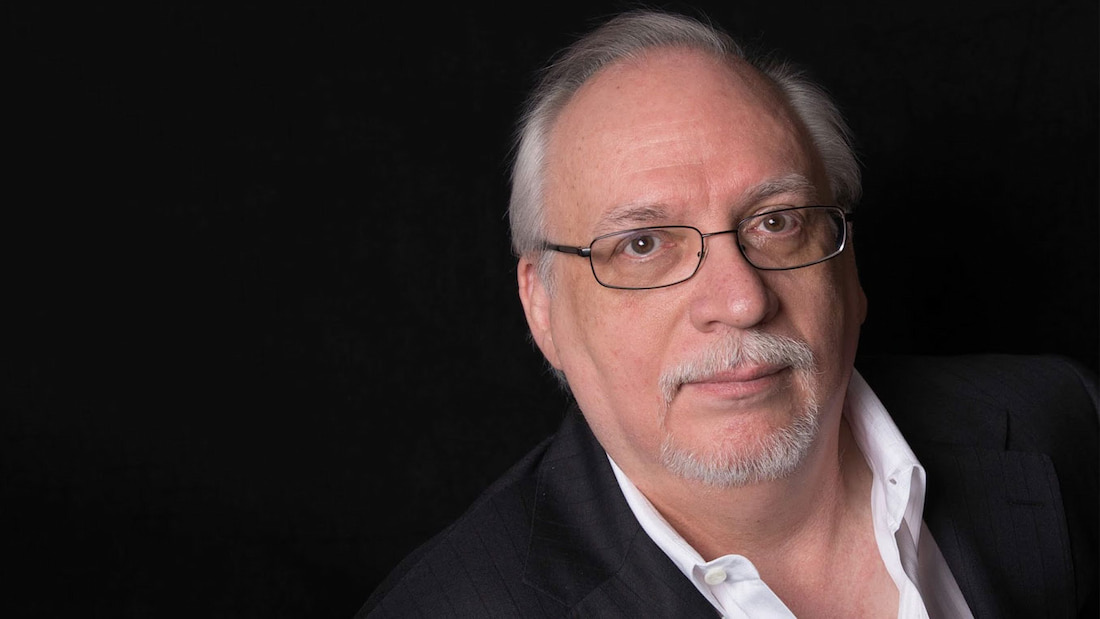 Joseph Michael Straczynski is a filmmaker and comic book writer who also happens to be the founder of Synthetic Worlds Ltd. and Studio JMS. Aside from being the creator of the science fiction television series Babylon 5 and its spinoff Crusade, he has also gone on to work on shows such as Jeremiah and Sense8.
3. Johnny Klimek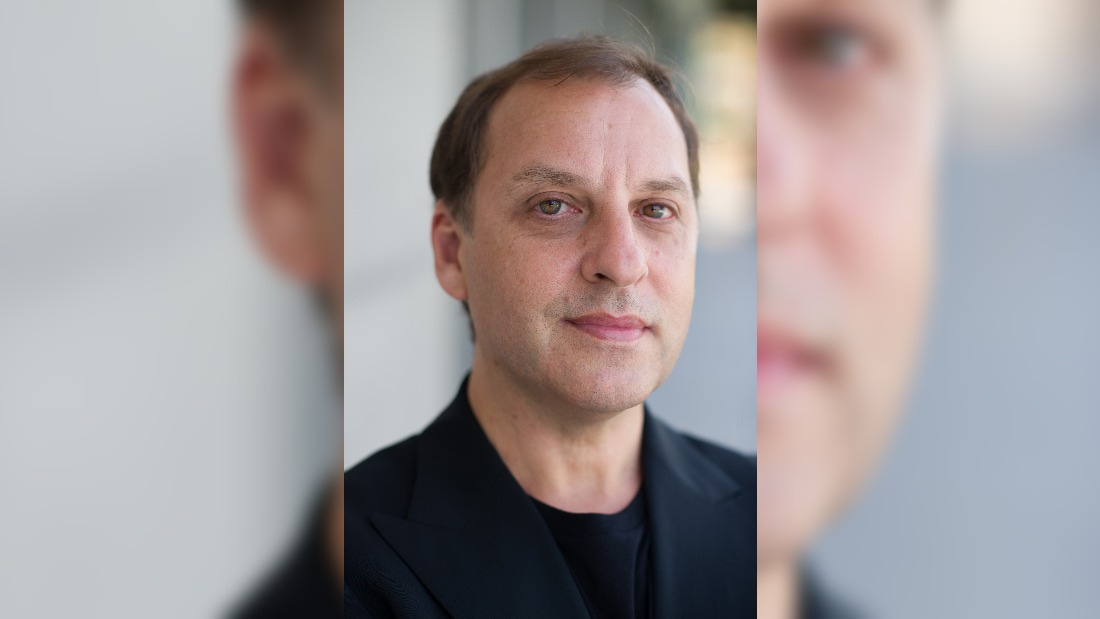 Born in Melbourne, Australia, Johnny Klimek is a music producer and composer who is best known for his creative work in the underground electronic music scene. The man has also gone on to provide the music for a few motion pictures and television shows, including Sense8.
4. Tom Tykwer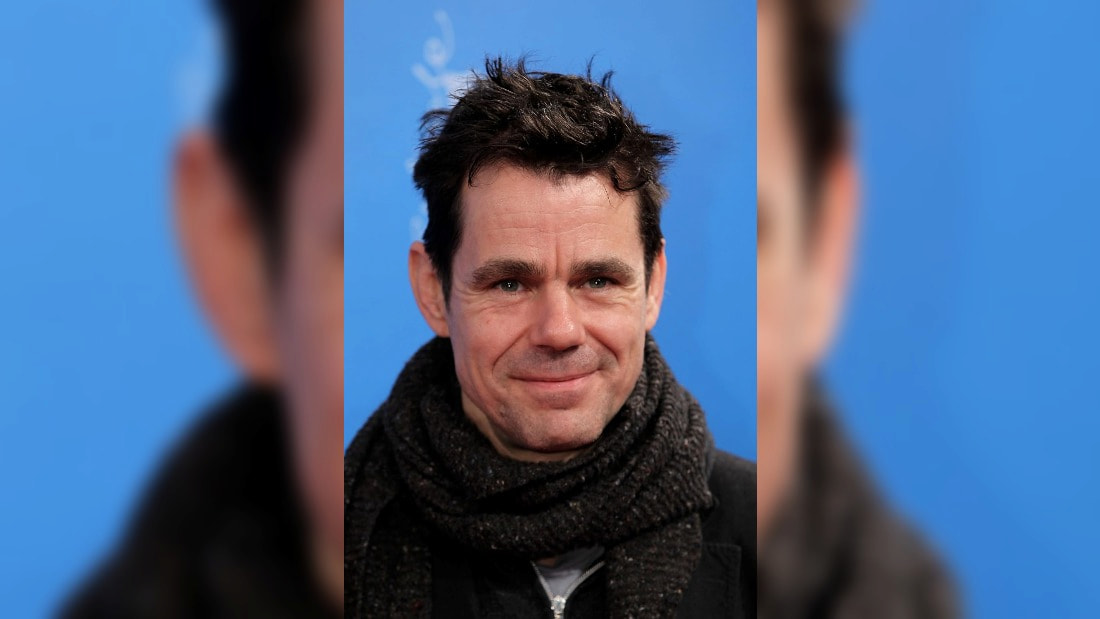 Born in Wuppertal, West Germany, Tom Tykwer is a multi-talented personality. He is not only a director, producer, and screenwriter but he is also a composer. Aside from working on the score for Lana Wachowski's The Matrix Resurrections, he has also put his skills on display in Sense8.
5. John Toll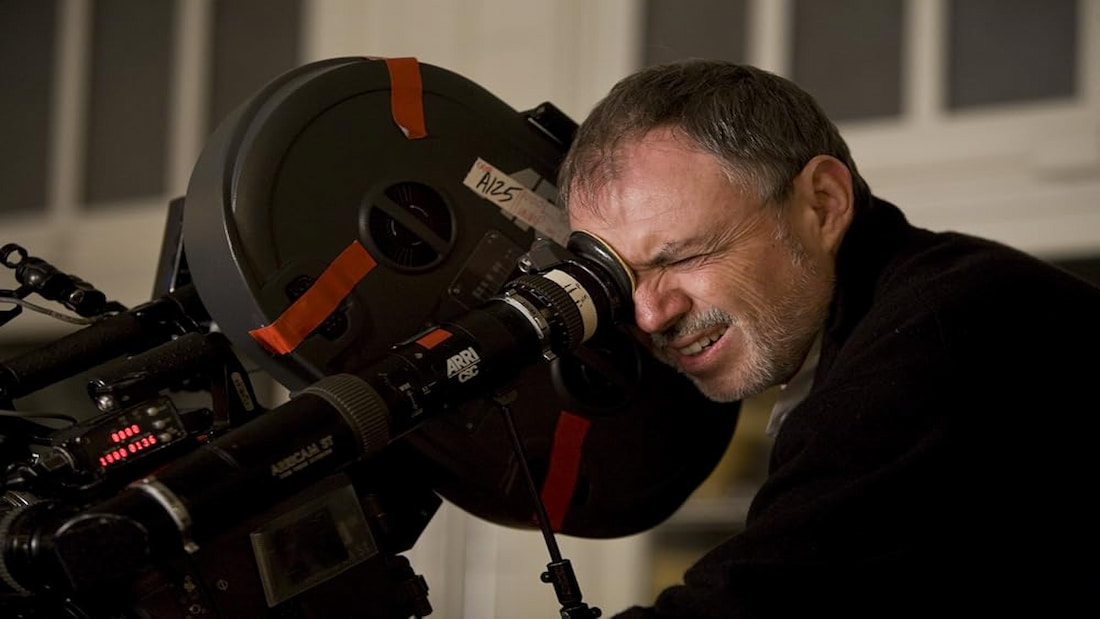 John Toll has put his camera skills on display in motion pictures pertaining to different genres over the years. While he has taken care of the cinematography department of Sense8, he has also worked on tent-pole projects such as Legends of the Fall and Braveheart.
Over time, he has collaborated with filmmakers such as Mel Gibson, Francis Ford Coppola, Edward Zwick, and Terrence Malick, among others.
Shows Similar To Sense8
1. Glitch
Glitch has an intriguing storyline. In the show, we catch a police officer in a small country town getting the shock of his life when six people rise from the dead with no memories of who they are.
As the story progresses, we find that they are all connected in one way or another. So, yes, how the mysteries surrounding them unfold is where all the excitement lies.
2. Travelers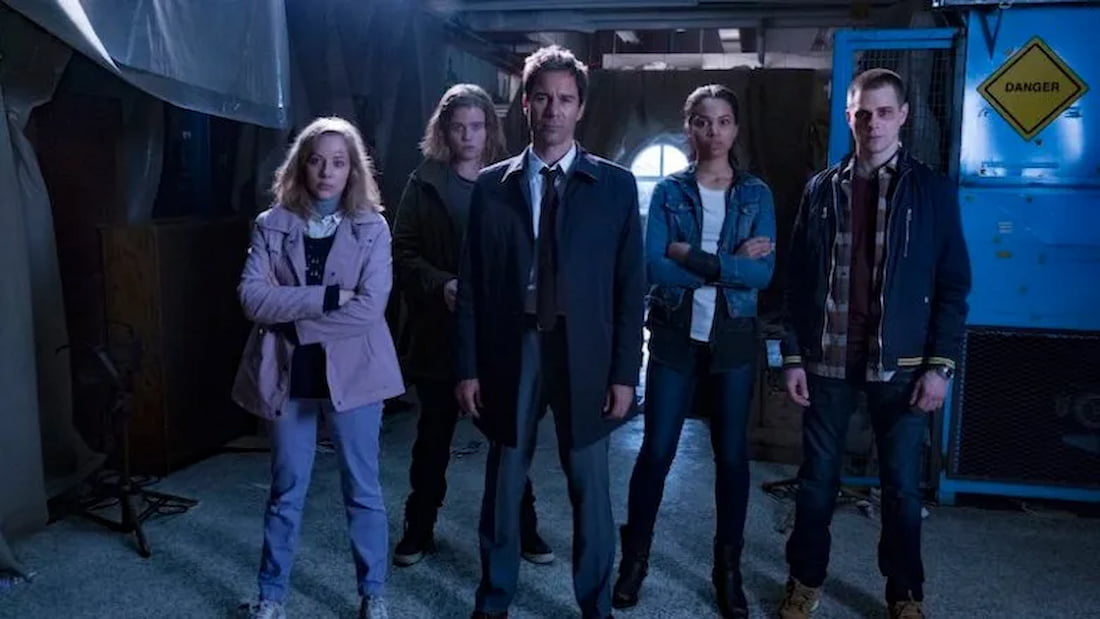 In Travelers, we are introduced to a post-apocalyptic future where a group of diligent operatives have their consciousness sent to the 21st century to prevent a tremendous global crisis from happening.
In the story, the past has to be altered at any cost so that the future does not prove to be destructive.
3. The OA
Sense8 is similar to The OA in the sense that both have a storyline that is tough to explain in a sentence. Both shows leave us with a ton of questions to ask and one feels that their creators have developed them in a way that their viewers analyze their storylines after having seen them.
In The OA, we find a previously blind Prairie returning home after having gone missing for seven years. Only now, her eyesight has been restored. Watch the show to find out how.
4. Carnival Row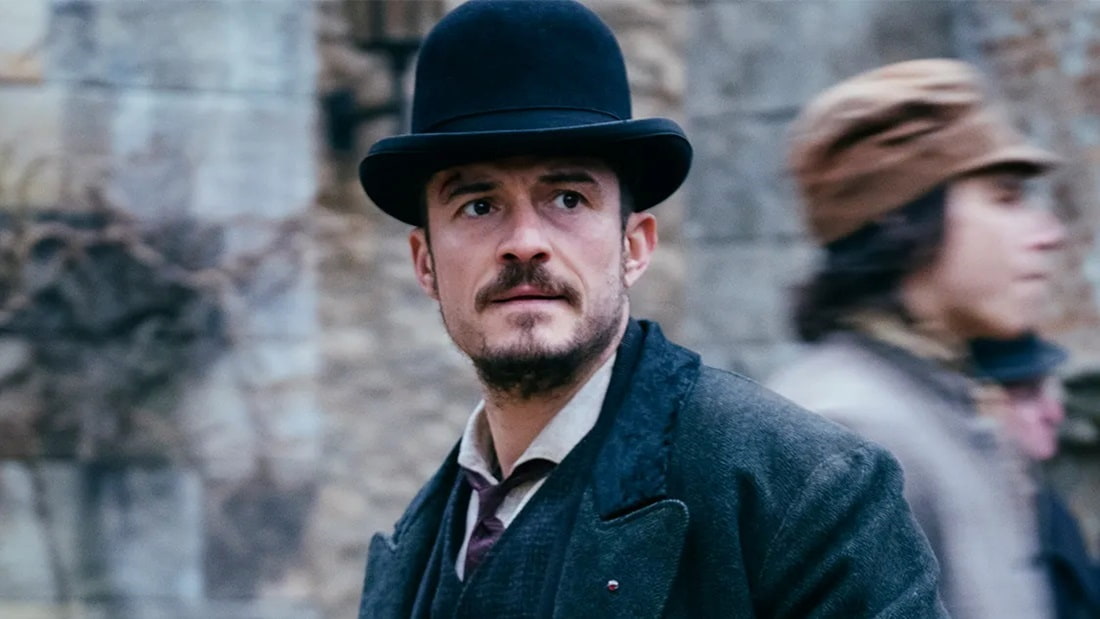 Created by René Echevarria and Travis Beacham and based on A Killing on Carnival Row by Travis Beacham, Carnival Row is a Victorian fantasy with an incredibly exciting crime-thriller narrative.
In its story, we get to see an adroit human investigator and a fairy rediscovering their passion in the world of Victorian fantasy. However, a major twist makes its way into the story after a monster is revealed following several gruesome murders.
5. Lucifer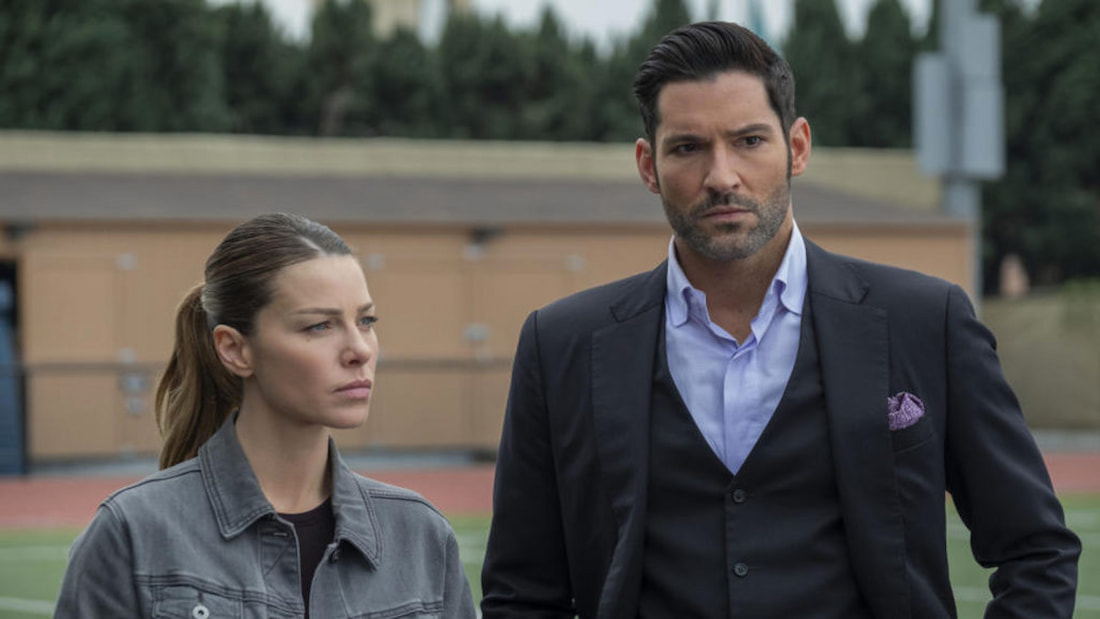 A recipient of multiple nominations and awards, Lucifer is an American urban fantasy television series that's been created by Tom Kapinos and is based on the DC Comics character of the same name.
The mythology-driven drama has a ton of things to showcase about heaven, hell, and the people stuck between the two on planet Earth. In the story, we catch the titular character, Lucifer Morningstar, leaving his throne in hell and settling down in Los Angeles for good.