»
Remake Our Life Season 2: Everything We Know So Far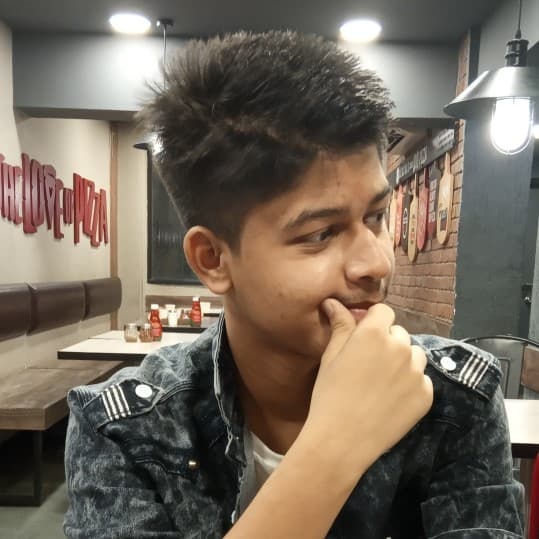 Kay-Posted Nov 9, 2023
---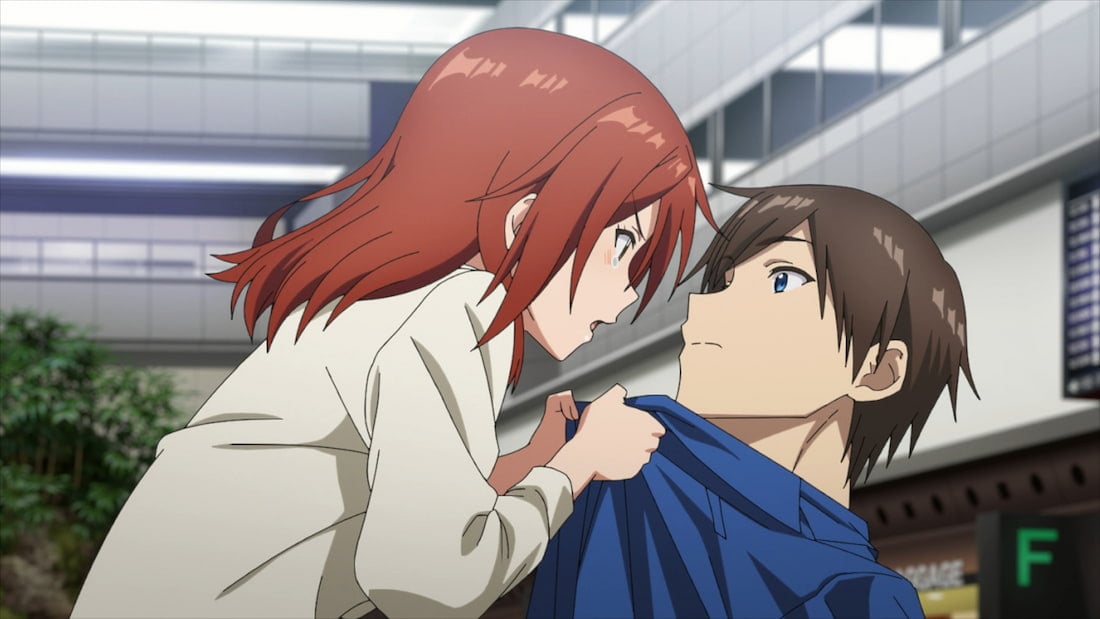 The anime "Remake Our Life!" unfolds the journey of Kyouya Hashiba, a 28-year-old aspiring game developer. Faced with unemployment after the abrupt closure of his internship studio, Hashiba reluctantly returns to his hometown, grappling with regret over his life choices compared to his peers.
A transformative twist occurs when he mysteriously travels a decade into the past, offering a chance to reshape his destiny. Premiering in 2021, the anime, adapted from Nachi Kio's light novel series, swiftly earned global acclaim and a dedicated fanbase.
In the season one finale, Hashiba recognizes his tendency to control others' choices and embarks on a second time-travel journey to correct past errors. The season concludes with a tantalizing cliffhanger, hinting at Kyouya's determination to alter his friends' destinies.
The show managed to entertain the audience without breaking a sweat and that's one of the many reasons why this show is our topic of discussion today.
Official Announcement Of Remake Our Life Season 2
As of now, there has been no official announcement regarding the release date of "Remake Our Life Season 2." The first season captured the hearts of viewers with its captivating storyline.
While no formal statement has been made about the sequel's renewal, the critical reception of the anime suggests that it has a strong chance of returning for a second season.
The first season of "Remake Our Life" adapted only four volumes of the light novel series, leaving ample source material for further seasons or special OVAs. Given this, if the show resumes production soon, fans might anticipate "Remake Our Life Season 2" as early as Spring 2024, according to some sources, or even in Winter 2023, as suggested by others.
The potential for more content and the unresolved nature of the manga series are additional factors that could drive the decision to renew the anime. While fans eagerly await official confirmation of the sequel's release, the positive reviews and unfinished storylines offer hope for the return of Kyouya Hashiba's journey to reshape his life.
Updates on "Remake Our Life Season 2" are eagerly anticipated and will be shared as soon as they become available.
Previous Seasons and Episodes Of Remake Our Life
"Remake Our Life!" is an anime series that has gained notable acclaim. Based on Nachi Kio's light novel series, the anime's first season ran from July 3, 2021, to September 25, 2021, comprising 12 episodes, each with a runtime of approximately 25 minutes.
This series tells the story of Kyouya Hashiba, a 28-year-old aspiring game developer, who is given a unique opportunity to travel back in time and alter the course of his life.
With 3 wins and 8 nominations to its name, "Remake Our Life!" has garnered recognition, showcasing its quality and popularity. These awards include the 2021 Seasonal Award for Favourite Drama and the 2021 Seasonal Award for Favourite Couple Ship.
On MyAnimeList, a renowned platform for anime enthusiasts, the series boasts a solid score of 7.411 and is ranked at #2111, with over 150,966 users rating it. These statistics indicate a positive reception from the audience.
The show's distinctive combination of time travel and relatable adult life challenges has resonated deeply with viewers, establishing "Remake Our Life!" as a standout title in contemporary anime. As of the latest update in 2023, the series has only one season.
However, given its popularity and favourable reviews, fans hold hope for the possibility of future seasons.
Where To Watch Remake Our Life
Remake Our Life! is accessible to viewers in the UK, USA, and Canada through the streaming platform Crunchyroll. This means that fans in these regions can enjoy the anime series conveniently.
Crunchyroll offers a user-friendly and legal platform for anime enthusiasts to watch this show, providing a wide range of episodes and content related to "Remake Our Life!" With its availability on Crunchyroll in these regions, viewers can immerse themselves in the captivating story of Kyouya Hashiba's journey to reshape his life and explore the unique blend of time travel and relatable adult life themes that the series offers.
Remake Our Life Season 2 Google Trends Data Analysis
The graph doesn't seem to be all that appealing. With a lot of abrupt movements, it is clear that the hype for the show just isn't there and that's just part of the whole story.
Even though it's been two years since the series aired, the demand for a sequel seems to be quite low as lines are reaching 0 time and time again. Moreover, the peak is around October 23 to 29 and there's no concrete reason as to why that peak exists.
Therefore, it can be said that the highs and lows of the anime take place randomly so, there's no tangible hype for the second season of Remake Our Life just yet.
However, we can't say anything about the future just yet.
Remake Our Life Season 2 Social Media Engagement
Fans seem to be quite hopeful towards the potential sequel for the series. There seems to be a general consensus that the show is going to get a sequel and people can stay optimistic about it.
Anime like Devil is a Part-Timer received a sequel after 8 years and so, people are hoping that this anime would also be the subject of another season. While some are claiming that the entire reason this anime was created was to improve manga sales, others are claiming that the show will get a second season sooner or later.
And that mutual understanding is what makes the social media engagement of the show quite positive overall.
Expected Plot Of Remake Our Life Season 2
In Remake Our Life Season 2, we can anticipate the continuation of Kyoya Hashiba's time-traveling journey, where he and Keiko embark on another voyage to the past. While the initial season focused on Kyoya's personal growth and transformation from an arrogant young man to a responsible adult, the upcoming season is poised to shift its attention to other team members.
Kyoya's newfound mission will be to inspire Shinozaki, who is grappling with her own motivations and aspirations. His role will extend beyond personal growth as he becomes a source of encouragement for his colleagues.
The series will likely delve into the intricacies of each character's life, exploring their dreams, struggles, and personal relationships. As the gaming studio faces fresh challenges, viewers can expect a deeper exploration of the creative process, the complexities of relationships within the team, and the consequences of altering the course of time.
Potential romantic developments, along with resolving past mistakes and settling differences with fellow game developers, are all elements that the second season may bring to the forefront. The ongoing light novel series provides ample source material for the anime to delve further into the lives of these characters, making "Remake Our Life" Season 2 an exciting continuation of the captivating time-travelling narrative.
Top Characters In Remake Our Life
Remake Our Life introduces a diverse and compelling cast of characters, each playing a vital role in the series' dynamic storyline. From the determined protagonist Kyouya Hashiba to his colleagues and friends, these characters bring their unique qualities, aspirations, and experiences to the forefront of this intriguing time-travel anime.
1. Aki Shino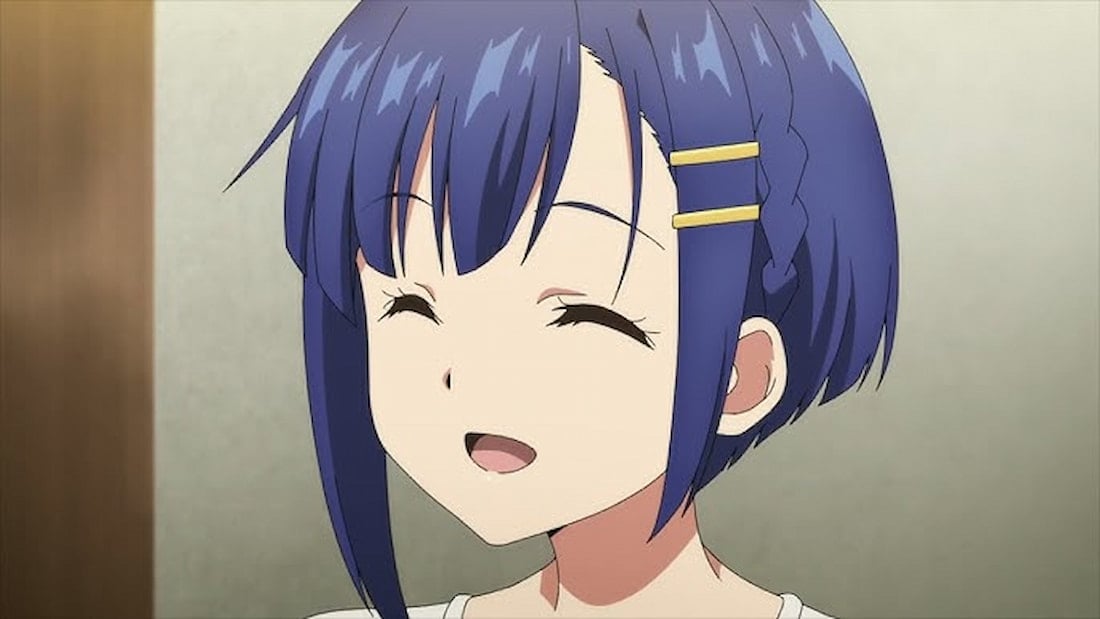 Aki Shino, a central character in the series, resides in Share House Kitayama and hails from Itoshima, Fukuoka. In the alternative 2018 timeline, she marries Kyoya, transforming into Aki Hashiba, and together they welcome their daughter, Maki.
Aki's distinct appearance features dark-blue hair with notable bangs, baby-pink eyes, and a petite frame with prominent curves. She typically dons a pink sweater, a black and white long-sleeve shirt, brown shorts, black pantyhose, and brown ankle boots.
Although she initially appears introverted and shy, Aki possesses a remarkable talent for painting and illustration, which Kyoya encourages her to pursue. Her character also embodies a caring, motherly nature.
2. Eiko Kawasegawa
Eiko Kawasegawa holds a significant role in the Remake Our Life! series as a student at Onaka University of Arts and the leader of a game project planner. Her distinct appearance features waist-length maroon hair, partially tied in a ponytail, and gold-green eyes with cascading bangs.
In the second timeline, her attire consists of a light beige shirt, a lime-green skirt, and wooden sandals. Eiko is characterized by her competitive, determined, and highly talented filmmaking skills.
While she may come across as somewhat prickly, displaying traits of a Type-A Tsundere, she also possesses the ability to empathize with others and maintains rigorous standards, expecting the same level of excellence from her colleagues.
3. Kyouya Hashiba
At the forefront of the series stands Kyoya Hashiba, the central character who embarks on a time-traveling journey. Following an unexplained event, Kyoya, characterized by short brown hair and striking blue eyes, finds himself ten years in the past.
His typical attire includes an off-grey sweater, a green button-up dress shirt, a charcoal grey shirt, black pants, and red/white sneakers. What sets Kyoya apart is his unwavering determination to transform challenging situations into favourable outcomes, a trait that predates his time-travel experience.
Despite being 18 years old in the current timeline, Kyoya maintains the mature and composed nature of his 28-year-old self, particularly when interacting with friends and companions.
4. Nanako Kogure
Within the series, Nanako Kogure holds a significant role as one of the central characters living in Share House Kitayama. Her visual appearance stands out, embodying the gyaru style with long strawberry-blond hair tied in a ponytail using a green hair tie and striking red eyes.
Nanako's distinctive fashion sense comprises a short denim jacket, a white v-neck shirt, mustard-coloured pants, and dark faded pink shoes. She is often portrayed as playful, daring, and possessing a slightly rebellious nature.
5. Tsurayuki Rokuonji
Tsurayuki Rokuonji holds an important role in the series, residing at Share House Kitayama. His appearance is marked by dark brown hair and hazel eyes, lending him a unique look.
His typical attire includes a tan dress jacket paired with a red v-neck shirt sporting a yellow collar, dark brown dress jeans, and brown dress shoes. While his moral principles may be ambiguous, Tsurayuki shines academically, often surprising those around him with his insightful responses in the classroom.
Despite his outward appearance of indolence, Tsurayuki possesses a concealed genius when it comes to scriptwriting, showcasing remarkable talent in scenario creation.
Important Crew Members Of Remake Our Life
In any anime series, the importance of the creative team behind the scenes cannot be overstated. Remake Our Life boasts a talented crew responsible for bringing the story to life.
From directors to writers and animators, these individuals have played a crucial role in shaping the series' visual and narrative excellence.
1. Tomoki Kobayashi
Tomoki Kobayashi, born on December 26, 1969, is a celebrated Japanese anime director hailing from Aichi Prefecture, Japan. His directorial portfolio includes a slew of popular anime series such as Akame ga Kill!, Amagami SS+ plus, Futakoi Alternative, Galaxy Angel A, Hundred, Infinite Dendrogram, Pretear, Remake Our Life!, and Rozen Maiden, among others.
Renowned for his unique storytelling and directorial prowess, Kobayashi has established a significant presence within the anime industry. His creative vision and contributions continue to shape the field, making him a notable figure in the world of anime.
2. Mikito Kyo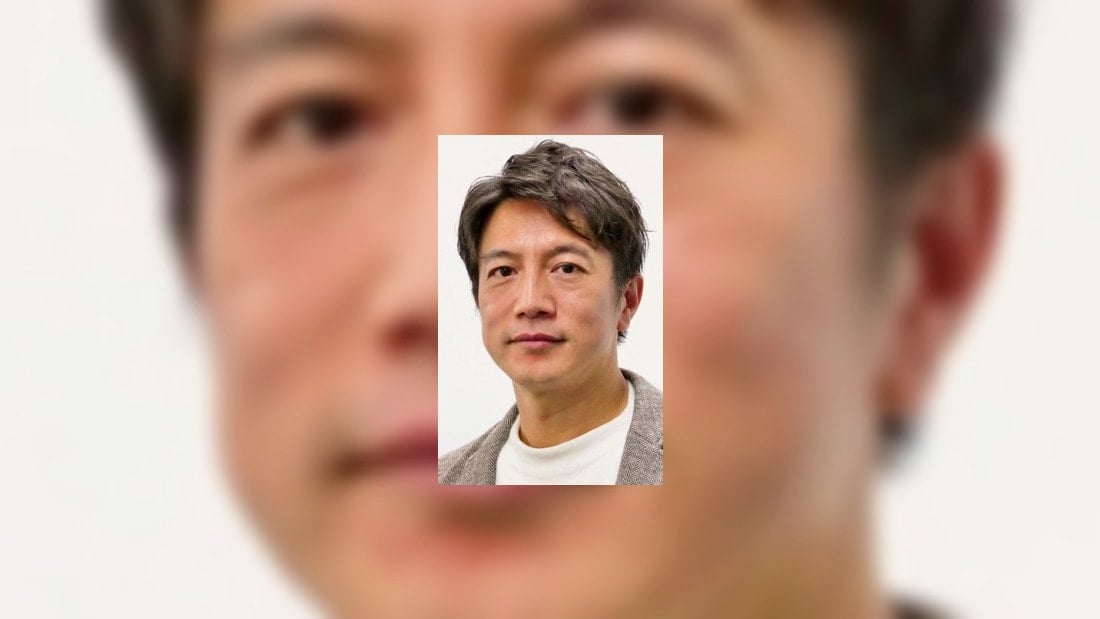 In the anime industry, Mikito Kyo is a notable figure renowned for his roles as a TV and film director, TV producer, and film editor. His impactful contributions extend to popular series like Gleipnir and Golden Kamuy 4th Season.
Displaying versatility in his craft, Kyo has significantly influenced the anime landscape, showcasing his talents across various capacities. His enduring impact cements his position as a key player in the dynamic world of anime.
3. Gouichi Iwahata
Gouichi Iwahata is a revered figure in the anime realm, celebrated for his pivotal role as a storyboard artist. He has left his creative mark on numerous beloved series, including Akame ga Kill!, Ansatsu Kyoushitsu, Hataraku Maou-sama!, Date A Live, Jormungand, Detective Conan, Bokutachi no Remake, Kanata no Astra, Arte, and Digimon Adventure tri among others, where his storyboarding talents have been instrumental in crafting captivating narratives and visuals.
As a prominent contributor, Iwahata's enduring impact remains evident in the anime industry, establishing him as a prominent and influential talent.
4. Poppin'Party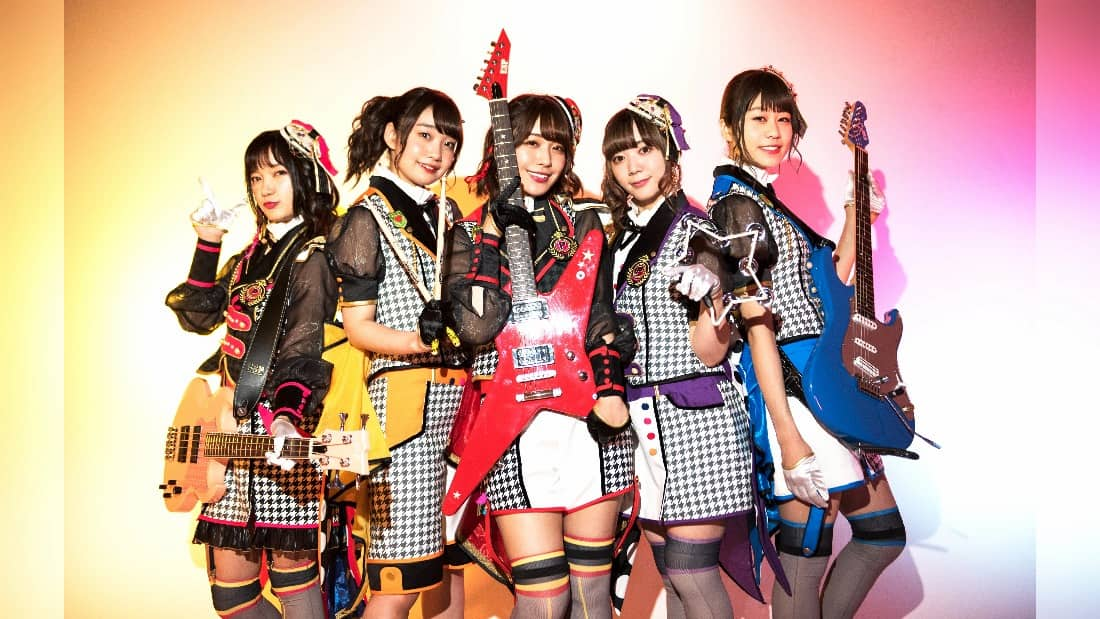 Poppin'Party, commonly known as PoPiPa, emerged as a Japanese all-female band in 2015, becoming an integral part of Bushiroad's expansive BanG Dream! media franchise.
The band members, also lend their voices to characters in the franchise's anime series and mobile game, BanG Dream! Girls Band Party!, consists of Aimi (lead vocals, rhythm guitar), Sae Otsuka (lead guitar), Rimi Nishimoto (bass), Ayaka Ohashi (drums), and Ayasa Itō (keyboard).
Their musical journey commenced with the debut track "Yes! BanG_Dream!" Poppin'Party's musical contributions and dynamic live performances have undeniably left a significant mark on the anime music landscape, establishing them as a prominent force within the industry.
5. feel.
Founded in 2002, Feel, Inc., stylized as feel., is a well-established Japanese animation studio based in Koganei, Tokyo. As a subsidiary of the Fun-Media holding company, which also oversees studios like Assez Finaud Fabric and Zexcs, Feel was established by former Studio Pierrot staff.
This studio excels in anime production and has a noteworthy portfolio that includes works such as Kissxsis, Outbreak Company, My Teen Romantic Comedy SNAFU seasons 2 and 3, Dagashi Kashi, Tsuki ga Kirei, and Hinamatsuri.
Feel's ongoing contributions to the anime industry underscore its dedication to innovative storytelling and animation.
Similar Shows To Remake Our Life
For fans who have relished the journey of Remake Our Life, exploring similar shows can offer a delightful continuation of the thematic elements and storytelling style they've come to enjoy.
Here, we delve into five anime series that share common themes, making them ideal recommendations for enthusiasts of Remake Our Life.
1. ReLIFE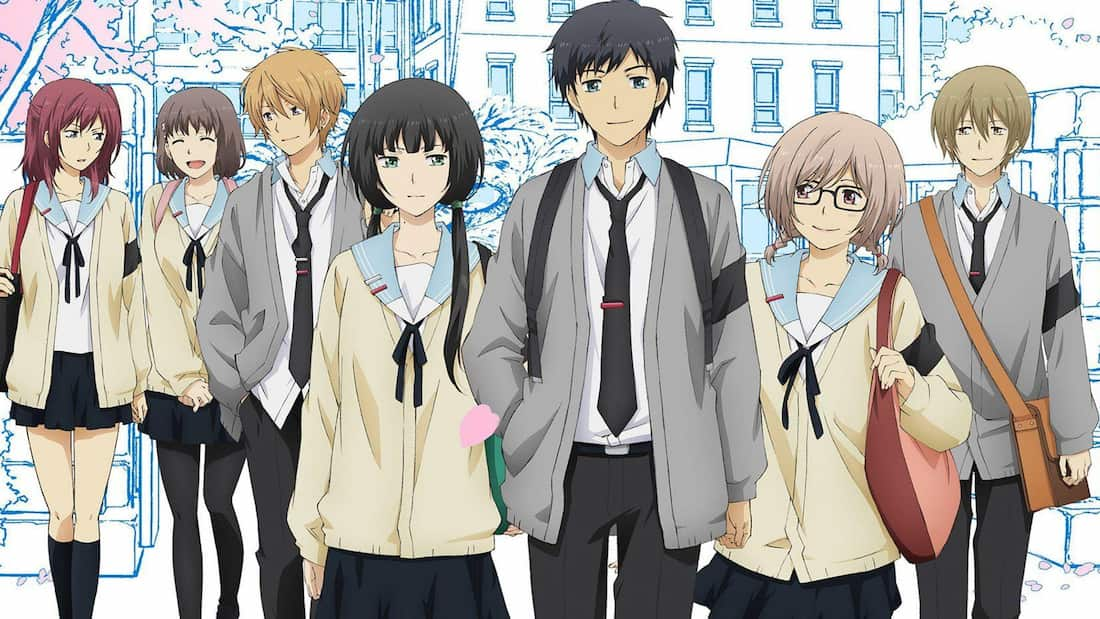 In ReLIFE, Arata Kaizaki, a 27-year-old unemployed individual, receives a unique opportunity to change his life by taking a pill that reverts his appearance to 17 years old. The series delves into his challenges and attempts to avoid repeating past mistakes. "ReLIFE" and "Remake Our Life!" share common themes, focusing on protagonists seeking a chance to redo their lives and exploring the concept of second chances and personal growth.
These anime series provide thought-provoking commentary on life choices and self-improvement.
2. The Pet Girl of Sakurasou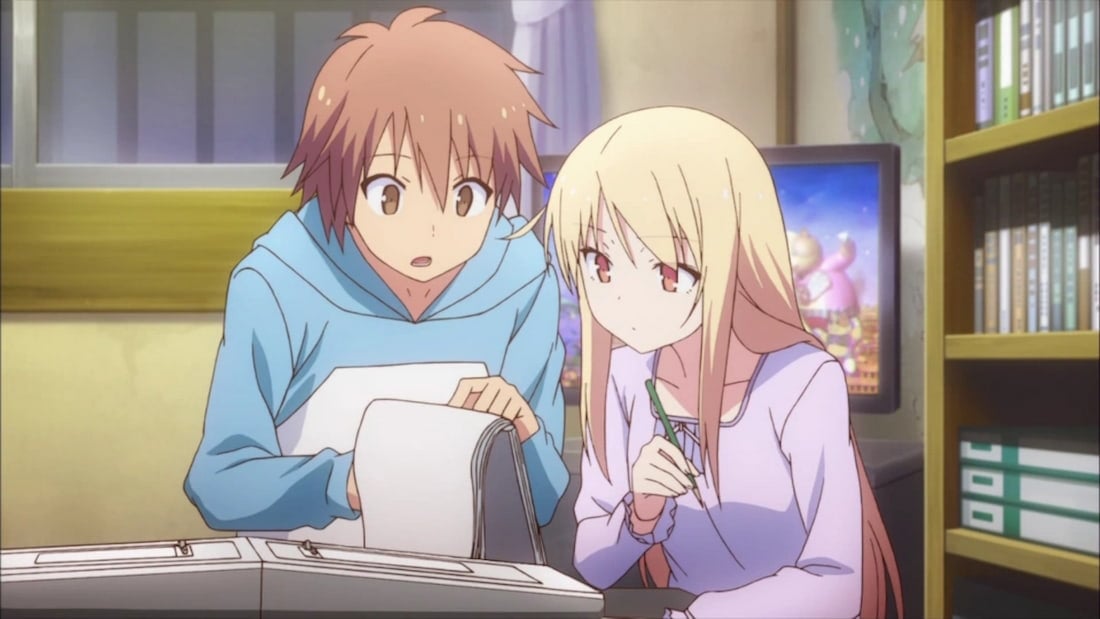 In "The Pet Girl of Sakurasou," Sorata Kanda's life takes an unusual turn when he moves into Sakura Dormitory after an incident involving a stray cat. This dorm houses exceptionally talented but eccentric students, and Sorata's daily life is forever changed, particularly with the arrival of the artist Mashiro Shiina.
Similar to Remake Our Life!, this series explores self-discovery, personal growth, and the pursuit of dreams among a group of gifted individuals sharing a living space, offering valuable insights into life choices and personal development.
3. Tokyo Revengers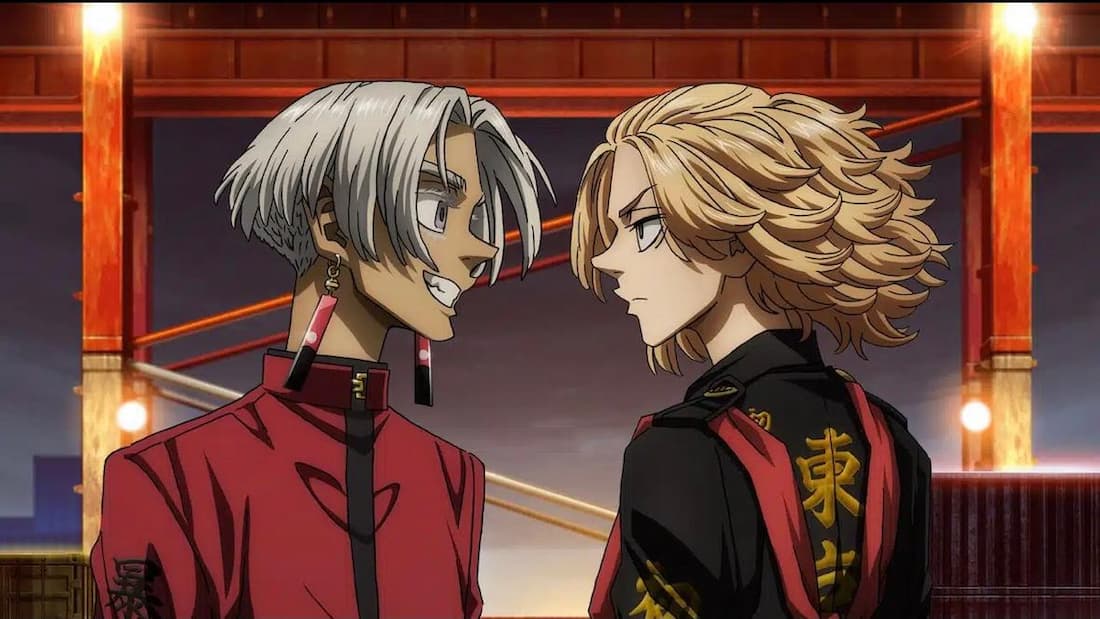 Tokyo Revengers, a Japanese manga by Ken Wakui, narrates the life of Takemichi Hanagaki, a disheartened 26-year-old temp worker who learns of his ex-girlfriend Hinata Tachibana's fatal entanglement with the Tokyo Manji Gang.
After a mysterious incident, he time-travels twelve years into the past, determined to prevent her demise. Much like Remake Our Life!, Tokyo Revengers explores the theme of protagonists dissatisfied with their current lives who receive an extraordinary chance to rewrite their destinies.
Both series delve into the concept of second chances and the process of learning from past mistakes.
4. Golden Time
Golden Time is an anime following Banri Tada, a law student in Tokyo who experiences amnesia after a tragic accident. Despite his memory loss, he forms a close friendship with Mitsuo Yanagisawa and embarks on a new life.
The series explores Banri's journey through college life, friendships, and romantic experiences. Much like Remake Our Life!, Golden Time features a protagonist given a second chance at life. Both shows delve into themes of self-discovery, personal growth, and the pursuit of dreams, offering valuable insights into life choices and individual development.
Additionally, they share a college setting and the exploration of relationships within a tight-knit group of friends.
5. 16bit Sensation: Another Layer
In 16bit Sensation: Another Layer, the story revolves around Konoha Akisato, an illustrator immersed in the world of bishoujo games and beautiful girls. Her role as a sub-illustrator at a video game studio leaves her unfulfilled, but a chance encounter with a game masterpiece sends her back to 1992.
Joining "Alcoholsoft," Konoha aspires to create her vision of beautiful girls. The series shares common ground with "Remake Our Life!" as it features a protagonist dissatisfied with their current life who gets the opportunity to reshape their destiny.
Both shows delve into the theme of second chances and the importance of learning from past mistakes, offering insights into personal growth and the pursuit of dreams.