»
Top 27 Best Funny Anime Movies Of All Time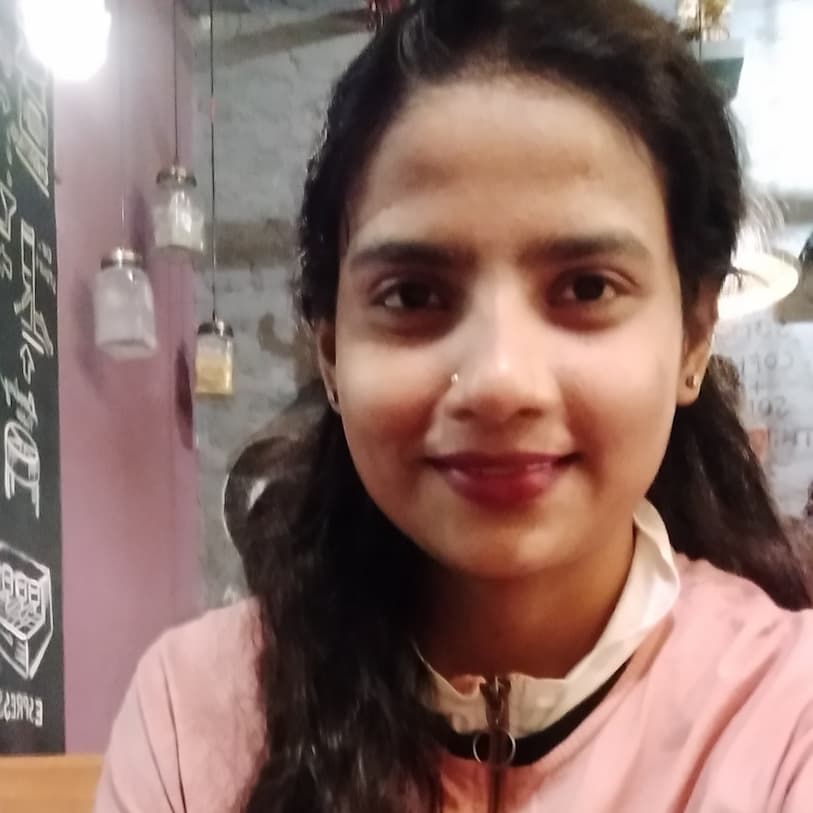 Kumari-Posted Dec 29, 2022
---
In the world of rush, it is very hard to find a stop where laughter and smiling come very naturally.
However, the world of entertainment, especially the anime sector made sure to bring some of it with amazing stories and very creative characters.
Switching to such anime does not just give us a great time but also releases our stress. It is nothing less than a comfortable couch to lay on when one is feeling sleepy.
Funny anime are those that give happy endings and some scenes or events that made us laugh like a kid.
So to present you some of the animes that are known for hilarious storylines and movements with amazing characters then here are the top 28 funny anime movies that might become your favorite soon.
27. Words Bubble Up Like Soda Pop (2021)
Instead of just going with romance, Words Bubble Up Light Soda Pop is very known for comedy too. This 1-hour 27-minute movie is related to Cherry or Yui who worked part-time at welfare.
The story also goes with Smile or Yuki who is an influencer. After having an encounter with each other, Smile also joins the same part-time work as Cherry.
The story soon gains a romantic side but simultaneously makes sure to capture all the senses as it feels warm with a constant smile on face. Coming to comedy or funny elements then a lot of scenes present in the anime go in the favor of it.
26. Keroro Gunsou Movie 4: Gekishin Dragon Warriors de Arimasu! (2009)
It is the 4th installment of the series that was released on 7 March 2009 under the production of Sunrise.
The movie is related to a giant named Ryū no Shippo and the danger that could become reality. To avoid these dangers, Keroro comes into the story with research on Ryū.
Carrying some old characters, the movie also goes with new characters that were added with an alien invasion. The movie focuses on comedy as it brings extra laughs.
Due to the same reason, it remains with the vibe of Sponge Bob and Patrick's TV series which shows the dynamic of friends.
However, the movie failed to create the same buzz as it was needed. But at the same time, one cannot avoid the characters and animation.
25. Crayon Shin-chan Movie 09: Arashi wo Yobu Mouretsu! Otona Teikoku no Gyakushuu (2001)
Unlike any kindergarten kid, Shin-chan is totally different in this anime movie. His acting like a sailor at the age of five and putting his pants down just to show his elephant become a few of the total scenes that have created laughter among the audience.
Apart from Shin-chan, his unusual parents also become the reason why the movie remained one of the best in comedy.
It is the 9th film present in the series that happened at an amusement park in Japan. Due to some strange behavior present in the environment, Sinchan and his friends decide to go on a quest leading to some hilarious results.
Instead of going with some targetted audience, the movie remained universal with all ages as it became successful in creating laughter.
24. Hetalia Axis Powers: Paint it, White! (2010)
Nowadays it is very easy to find personification present in anime and that's what happens in Hetalia: Axis Powers.
We can see superpower countries getting personified by pretty boys as it deals with countries like the United Kingdom, Russia, and the United States hilariously.
It is nothing less than a parody presented with a blend of historical facts. The story is related to the invasion of aliens which somehow turns into a ridiculous direction.
Aliens' invasion has only one goal and that is to remove cultural aspects from the country, thus making peace on Earth.
Due to the parody of the country, the movie becomes a laughable element however, the plot remains dead. It also gives an enjoyable experience that was released under the direction of Bob Shirohata.
23. Doraemon: Nobita and the Steel Troops - The New Age (2011)
One remembers Doraemon as a bunch of episodes present in the series but it has amazing comical movies too.
The dumbness of Nobita getting mixed with the intelligence of Doraemon is indeed a funny element present in the movie.
It is the 31st movie present in the franchise under the direction of Yukio Teramoto. The story started when Nobita gets jealous of the new robot and wanted to become better.
It gains the peak when some mysterious parts of the robot fall from the sky, and become a giant robot after assembling it.
Nobita and Doraemon soon realised that it is not just a robot but a powerful weapon that can be used against the upcoming Robot Army that is on a mission to attack Earth.
22. Toriko Movie: Bishokushin no Special Menu (2013)
Due to the characters and fights present in the movie as natural, a lot of enjoyable experiences follow the anime which may find some laughter.
The title character Toriko is a superhuman man present in an unusual world. The only thing that his world constitutes is food and a way of living.
This has become one of the reasons why it is considered to be a funny comedy movie as everything revolves around restaurants.
Toriko goes on a trial of a rare ingredient for his next dish, and soon started the adventure of becoming a great hunter.
The action present in the movie is nothing less than a new species present in a full bowl.
21. The Cat Returns (2002)
It is a 75-minute long movie that was released on 20 July 2022 under the direction of Hiroyuki Morita.
The anime is remarkable for its sweet, charming, beautiful animation, as it was elevated by Rotten Tomatoes. The story is related to a 17-year-old girl who helps the cat and somehow got involved with a Cat Prince.
It is truly a magical world where everything depends upon a dapper cat coming back to life. Apart from being a funny anime movie, it also carries a fantasy element.
It focuses upon some of the eccentric personalities which act like a fairy tale structure falling under some odd rules but spectacular visuals.
20. Hayate the Combat Butler! Movie (2011)
Hideto Komori's directorial movie comes with an abundance of comedy. It is related to characters like Nagi and Hayate with a gang who spend some days of their summer break in the countryside home of Nishizawa.
But everything changes as a mysterious spirit enters the story and the plot is focused on the separation of Butler from his mistress.
This core concept or the main plot of the movie became the reason why people found it absurdly funny.
The art present in the movie is very simple and at the same time very neat and clean. It is a parody where characters remained flat but at the same time balance a good comedy with good romance.
19. Tamako Love Story (2014)
As the title suggests one can easily go with the expectation of romance but due to some funny scenes, it falls under the category of comedy.
It is related to the title character named Tamako who is a third-year student. Caring most about her life and especially her future, everything changes when she encounters Mochizou who confessed his feeling for her.
The funny element comes in the movie with the funny interaction that happens between two leading characters named Tamako and Mochizou.
Due to the same reason, it has brought a bit of comedy or a cherry on the cake of love stories.
These two characters came into the story as childhood friends who got separated as Mochizou went to Tokyo.
18. Laidbackers (2019)
Apart from being a comedy, Laidbackers is also remarkable for its thriller element. It is a 58-minute movie directed by Hiroyuki Hashimoto and produced under Studio Gokumi.
Getting released on 5 April 2019, the story is related to Kumi Honamanuma as he takes over the store of his grandmother.
He somehow ended up living with three girls named Mino, Zhao, and Haisala, thus blending the element of funny moments.
These three women are claiming to be reincarnations and came into the current world because of a demon king.
When everything was going peacefully then suddenly demon king appears in the story as a schoolgirl who failed to reincarnate.
17. Konosuba (2019)
Consisting of amazing moments with hilarious scenes present in the movie, one can find it worth watching. The story comes with Kazuma and the gang where things changed with a shocking letter.
This letter is a kind of announcement related to the family of Megumin being in danger. When she heard about it, she immediately rushes back to her village just to protect her family.
However, it was revealed to be just a prank by a demon. Apart from this prank presented by the demon, the movie has much humor present which becomes very entertaining.
It can be seen through the interaction between characters and the story driven by an incredible plot that appears to be dumb at times.
16. Hanasaku Iroha the Movie: Home Sweet Home (2013)
Hanasaku Iroha the Movie: Home Sweet Home is a comedy or funny movie which carries some elements of the past in the life of the characters.
It is related to Ohana Matsumae who is learning about her mother and also her business. Ohana is a waitress working at Kissui but soon realization about losing her desire.
She gets the company of Yunia with whom she shares many connections like friends, classmates, and the daughter of her rival.
Between all these things Ohana steps into old archives related to her mother as she wants to share a little light on it.
It gains the fun aspect in the scenes where the staff tries to test the leading character Ohana in her training days.
15. Zoku Owarimonogatari (2018)
It feels quite impossible to get trapped in a mirror and enter the world of reverse. But when it comes to Koyomi Araragi then unexpectedly it happened as he was trapped in the bathroom mirror and witnessed a bizarre world where everything was falling as a reverse reflection.
In this reverse world, Karen appears to be shorter and Yotsugi, known for being a cute ghost in the normal world, was shown as a grown woman.
Due to these reverse characters and personalities, anime has got a funny aspect to it. The later story covers the attempt of Araragi to survive in this new world and struggle to come to reality.
Apart from being a comical anime movie, it is also a supernatural mysterious drama that carried the theme of vampires.
14. Summer Wars (2009)
Summer Wars is a science fiction comedy anime that has successfully attempted to grab the attention of audiences. Whether it is related to funny characters or funny stories which are known for their humor, everything fits well in the box.
The story is of Kenji Koiso, an 11th-grade student and a Math genius. It also covers Natsuki Shinohara, a 12th-grade student who celebrated her grandmother's birthday as she turned 90.
Kenji enters into the hacking world through artificial intelligence that appears to be more sadistic but irony falls in its name called Love Machine.
So to stop all the sadistic implementation of the computer, Kenji comes front and finds a way to stop all the chaos.
13. Hells (2008)
Having an image of hell generally appears to be dark however the anime movie called Hells is nothing of such as it constitutes comedy and adventure.
It is a 1-hour 57-minute movie that was released on 18 October 2008. The story is of Amagane Rinne who met with an accident and died on the spot.
Due to this reason, she got transferred to an awkward school that was actually in hell and full of demons.
She struggles to go back to the world from where she came from but changed into making friends with demons.
She soon develops an uncommon bonding which is quite funny. Coming to the art then it appears to be pretty retro which itself is unique.
It carries messages like self-worth and forgiveness in a very humorous way.
12. A Whisker Away (2020)
The 2020 film called A Whisker Away was directed by Tomotaka Shibayama and Junichi Sato under a running time of 104 minutes.
It is a Netflix release and that's the reason why one can easily catch it from the same platform.
It started with his introduction of Miyo's family and how she transformed herself into a cute cat. When she was not able to get the attention of Kento regularly then Miyo tried to get attention through a transformation.
Because of the change in personality and appearance, the movie also carries a fantasy storyline that leaves people amazed.
11. The Moment You Fall In Love (2016)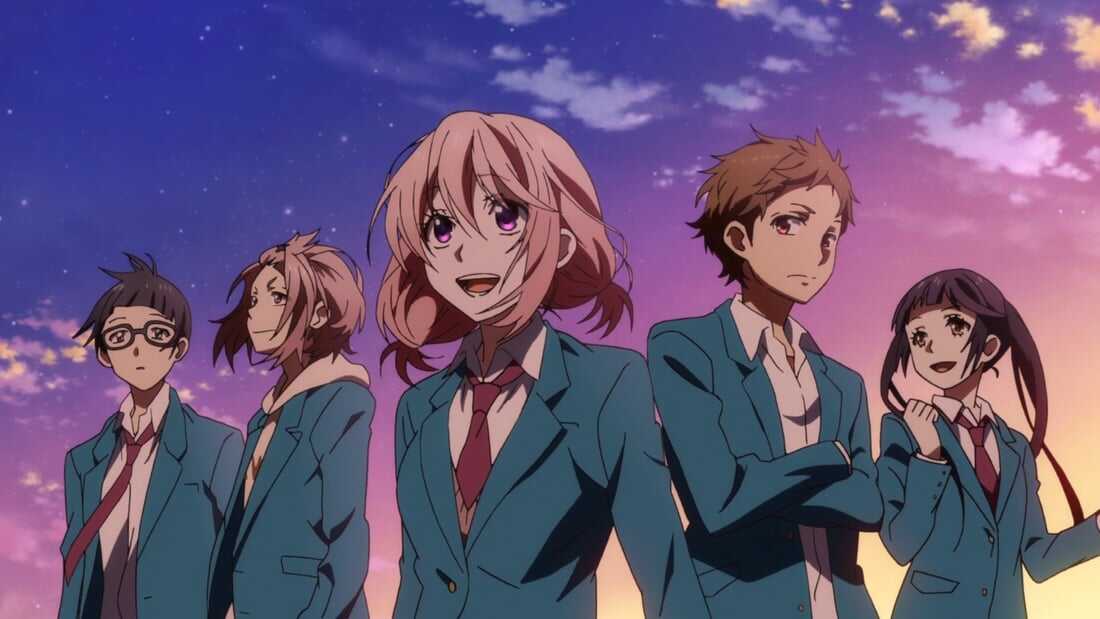 As per the title of the anime, one can easily guess it is romantic but the comic or funny aspect cannot be ignored at all.
The story is not at all dramatic as it has almost no turns that made sure to rank it in the top funny anime.
The humor present in the movie teaches the audience how relationships can be fragile and become hurtful. The story is of 3 protagonists and their ups and downs in relationship life, named Hina, Koyuki, and Kotarou.
They experience a romantic angle that follows with the threat to break some relationship. Coming to funny aspects then it is because of some scenes as can be seen through the example of Ayase's haircut.
10. Li'l Spider-Girl (2012)
Just like any typical supernatural anime where a devil or villain comes into the story and later on got destroyed by the hero, the same as happened in Li'l Spider-Girl.
But all these things get interrupted by Mizuki. Mizuki, a teenage girl, visits a bookstore where a valuable book that captured a villain or harmless spider for many days fell and broke the seal.
The odd entity of a cute spider was revealed which was once locked by a legendary exorcist. The personality of Mizuki is much appreciated in the series as it has given a comedy effect to the whole drama.
The creepy dialogue is also quite funny in some aspects.
9. Love, Chunibyo and Other Delusions: Take on Me (2018)
Love, Chunibyo & Other Delusions!: Take On Me is a 1-hour 33-minute movie of comedy and romance. It has a theme of school which is related to Rikka Takanashi, a high school student.
She and Yuuta Togashi used to be great friends but it changed in some months as they both are trying to enroll in the same college.
However, the twist comes when the sister of Rikka tries to take Rikka to Italy but neither Rikka nor Yuuta wants to get separated.
The anime became funny with new things as it is enjoyed by fans. It can be seen through the funny moments where dialogues give an abundance of laughter.
It can be seen through the interaction of Dekomori and Nibutani trying to fight and falling in the funniest manners.
8. Tokyo Godfathers (2003)
Consider to be one of the greatest funny anime is Tokyo Godfathers. It is related to the character Gin, Miyuki, and Eve as they met with an abandoned baby in the cold winter.
After getting sight of the baby, Hana decided to find the biological mother and named the baby Kiyoko. As soon as they started their search to find the actual parents, they met with many unpredictable series.
Despite having difficulties, the three leading characters always stuck together. Most of the comic scene comes with the baby and the three characters trying to keep themselves according to the baby.
Apart from it, the movie is also known for its straightforward concept with weird characters.
7. One Piece Strong World (2009)
One Piece is known for its action and adventure genre but most of us avoided the comic scene present in it.
It is a 1-hour 55-minute movie that was released on 12th December 2009. The story is related to the protagonist Monkey D. Luffy and his crew as they have started investigating their missing friend. While going their way, they witnessed a pirate ship coming out of the sky under the control of a pirate named Shiki.
Shiki is there to defeat the World Government, thus kidnapping Nami for navigation. To get back their navigator, Luffy and his crew met with many situations.
Coming to funny scenes then it generally comes with crew members who appear to be very stupid, especially Gol D. Roger.
6. Pom Poko (1994)
Considered to be classic in terms of funny anime, Pom Poko was written as well as directed by Isao Takahata.
It was released on 16 July 1994 with a running time of 119 minutes. The movie is about an environmental allegory that features raccoon dogs.
Considered to be as magical creatures, these raccoon dogs can do shapes shifting and transform themselves into humans and objects.
They are quite mysterious but at the same time fun-loving. Apart from having fun, it also teaches great lessons where comedy moves quickly into the moral story.
The comedy flavor gains its peak in the second half of the movie where many magical moments happened.
5. K On! Movie (2011)
K-On! The Movie is related to the members of the Light Music Club who are just a few weeks away to leave their school.
The girls decided to have a trip together by making New York, Hawaii, and Dubai their destinations. Yui, Mio, Tsumugi, Ritsu, and Azusa eat all kinds of delicious food while going to many places.
The series also shows their friendship bonding as they collect some memories which will last with them forever. The anime movie carries funny characters as well as funny moments which form a simple story with no complication.
The characters are also able to make audiences smile with warm hearts, especially during their trip.
4. Bokura no Nanokakan Sensou (2019)
Having the theme of rebellion between teenagers and adults, the movie is related to an introverted character named Mamoru.
He has a crush on his classmate Aya but a twist came when Aya was about to shift to a new place and Mamoru asked her to escape with him.
By agreeing with the agreement of running away, they started it with four other friends and went to an abandoned building of a coal factory.
Since most of the characters in anime are teenagers so, it is quite relatable to teenage audiences. It has an exciting plot but at the same time quite absurd which makes it funny at times.
The funny element started from the very beginning of the movie and lasted quite a long.
3. Gintama Movie: Kanketsu-hen (2013)
It is an action comedy movie that has an amazing plot line with a beautiful design. It is perfect for tickling bones as it consists of an emotional and comical amalgamation.
It is related to the leading character named Gintoki and his journey through the future. It comes with a painful discovery where his homeland changes into a wasteland and his relationship with other characters collapsed.
The writing appears to be funny and dramatic. More than dialogues and characters, the facial expressions became the reason why it became one of the tops in terms of funny.
It can also be seen through the time of introduction where Gintoki was introduced in a very funny manner.
2. Porco Rosso (1992)
Instead of considering it the best work of Studio Ghibli, it remains just a good one however, in terms of comedy, one should definitely count it at the top.
It has the essence of the 90s as can be seen through the setting and the way the character is drawn.
It is related to World War 1 ace Marco Pagot who was cursed and transformed into a pig. It is set in 1930 Italy where the transformation of Marco into a pig was named Porco Rosso.
It also deals with 17-year-old Fio Piccolo who is the chief engineer and carries a hunger for proving herself.
The humor present in the anime is totally loud and funny with the wise script. It has several funny scenes which come with amazing dialogues and a child-like plot.
1. Lupin III: The Castle of Cagliostro (1979)
The 1979 movie named Lupin III: The Castle of Cagliostro is directed and written by Hayao Miyazaki. It is a 100-minute movie released on 15 December 1979.
The story is related to a gentleman thief named Arsène Lupin III who robes a Casino. He goes to the country of Cagliostro and tries to save Princess Clarisse from the men of Count Cagliostro.
The Count plans to marry the Princess to get power and treasure. The story carries when Lupin comes with other characters named Jigen and Goemon to save Princess from the force.
All the characters present in the movie are simple, yet funny. Its humor comes with a clear sense. The two characters named Lupin and Zenigata are quite funny to watch especially with enemies.