»
Top 30 Best Hacker Movies To Watch
Bijesh-Posted Dec 30, 2022
---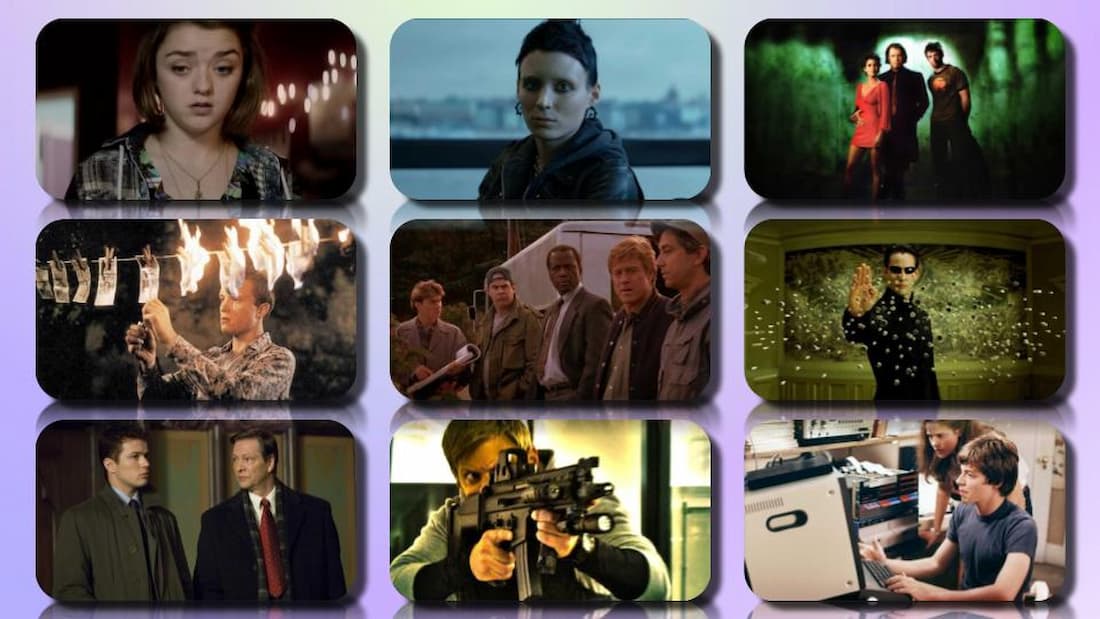 There is always something in the news about cyberattacks, hacking, and ransomware. Moreover, there is always some movie or series out there that captures the nuances of this dangerous and disruptive digital assault that can destroy lives and livelihoods.
This blog will, hopefully, promote awareness and provide entertainment in equal measure. So let's start exploring some of the best hacking and computer geek movies that have come and gone over the years.
1. WarGames (1983)
A touch of Science Fiction added to the intrigue of this story that featured a young whiz kid named David (played by Matthew Broderick), who discovered a 'back door' in top-secret military computer software.
Game worlds and reality were soon fused in strange and fascinating ways. The story saw David playing a nuclear war game between America and Russia.
However, his gaming almost ended up initiating World War III, because the computer started a timer that left David desperately trying to disarm the whole situation.
This script was ahead of its time and is still one of the most talked-about hacker movie stories out there.
Ally Sheedy, John Wood, Dabney Coleman, Barry Corbin, and Juanin Clay played key roles.
2. The Matrix (1999)
Considered to be one of the most "woke" and conspiratorial movies of our time, this production contained so many outstanding action-sci-fi tropes that it would be criminal to point out just a few.
Hacking and digital technologies galore defined the very soul of this movie, and its sequels. An almost cosmic level of truth and possibility abounded in this script, which cast excellent artists like Keanu Reeves, Carrie-Anne Moss, Hugo Weaving, Laurence Fishburne, and Joe Pantoliano in vital roles.
The lead character Neo (played by Keanu Reeves) was a hacker who found himself discovering that there was a lot more to the so-called real world than he could've possibly imagined.
Deific computer programs, covert human rebellions, and expansive illusions were significant themes that made this movie a cult classic.
3. Sync (2012)
This action-SciFi movie featured an immortal man named Charlie Cooper (played by Tanner Thomason), who was apparently a special agent from the future.
He came bearing powers that granted him the ability to wilfully transfer his consciousness to any bio-mechanical body. But then a clever computer virus corrupted his entire system and left him facing the manifold challenges that came with being mortal.
Other noteworthy artists in this ahead-of-its-time production were Jai Koutrae, Jude B. Lanston, Krista Marie Yu, Carlos Ciurlizza, Robert Dill, and Brett Driver.
4. Breach (2007)
Robert Hanssen (played by Chris Cooper) served the FBI for 25 years only to be arrested on charges of spying.
The events that led to his arrest involved a computer expert called Eric O'Neill (played by Ryan Phillippe) who was assigned to Robert as a clerk.
In truth, Eric dreamed of becoming an agent himself and this was his chance to learn more about Robert's alleged sexual exploits.
Personal life struggles and investigative thrills abounded in this hacker movie about the real-life "worst spy in history" and one of the greatest security breaches in the United States of America.
5. 23 (1998)
This thriller was every bit as mysterious and gripping as its name suggested. Karl Koch (played by August Diehl) and his friend David (played by Fabian Busch) made it their personal mission to keep hacking into high-level military and government computers.
This movie was based on a true story and captured the tough lives of two young hackers who turned to cybercrime to make ends meet.
They branched out from doling out conspiracy theories to executing high-end computer cracking crimes with large payouts. Before long, German authorities and the KGB got involved and the story took on a life of its own.
Memorable artists like Stephan Kampwirth, Dieter Landuris, Burghart Klaußner, Zbigniew Zamachowski, Jan-Gregor Kremp, and Regine Zimmermann added to the movie's worth.
6. Sneakers (1992)
Leading a group of security systems experts, Martin Bishop (played by the one and only Robert Redford) soon experienced blackmail, and at the hands of government agents no less.
He was tasked with stealing a highly sensitive black box that could decode any encryption system in the world.
One intrigue led to another and Martin came to learn that the people who hired him weren't from the government at all.
Outstanding artists like the late-great Sidney Poitier, Dan Aykroyd, David Strathairn, Gary Hershberger, Jo Marr, Donal Logue, Eddie Jones, and River Phoenix played key roles in this thrilling hacker movie.
7. The Girl with the Dragon Tattoo (2011)
Lingering mysteries and dark drama set amazing tones in this movie. The story featured a journalist named Mikael Blomkvist (played by Daniel Craig) who found himself searching for a woman who'd been missing for well-nigh 40 years.
Helping him was a young computer hacker named Lisbeth Salander (played by Rooney Mara), the titular girl with the dragon tattoo.
Remarkable artists like Christopher Plummer, Stellan Skarsgård, Robin Wright, Donald Sumpter, Goran Visnjic, and Joely Richardson added to the suspense.
Serial killers, secrets, and corruption further enriched this multi-layered hacker movie.
8. Swordfish (2001)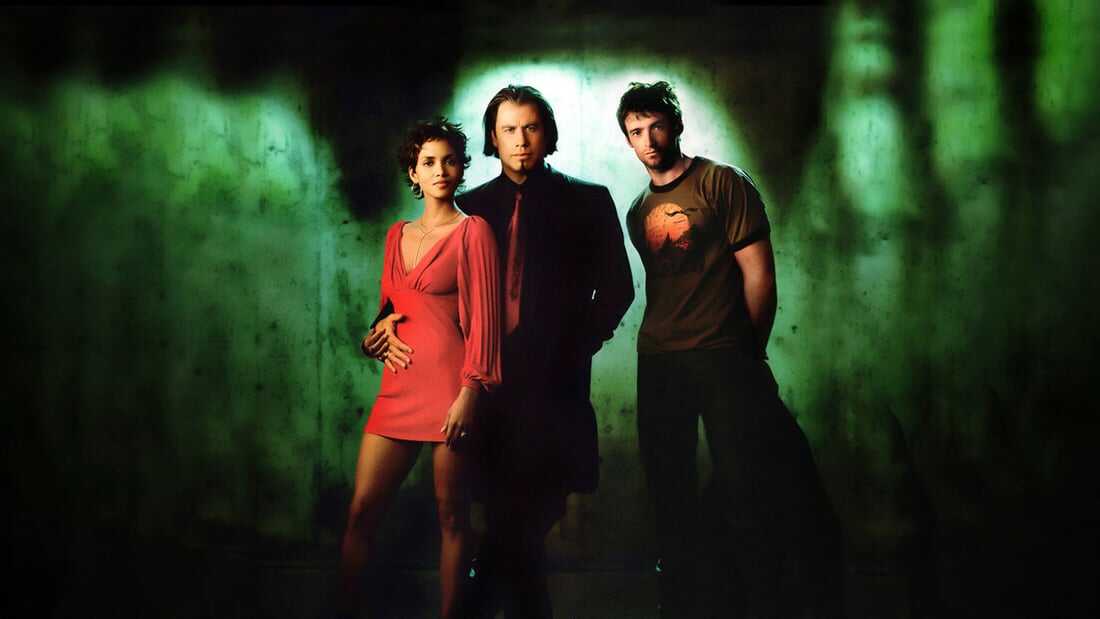 Action and crime merged seamlessly in this story about a classified counter-terrorist unit named Black Cell whose core agenda was to fight international terrorism.
Gabriel Shear (played by John Travolta) led the unit with passion but was in desperate need of financing. His eyes were set on the DEA-shut dummy corporation called Swordfish, which was closed in 1986.
The $400 million generated during the bust sat in government servers accumulating interest and became $9.5 billion! Gabriel decided to bring in convicted hacker Stanley Jobson (played by Hugh Jackman) to steal the dough and fund his top-secret counter-terrorist goals.
Memorable talents like Halle Berry, Don Cheadle, Sam Shepard, Vinnie Jones, and Drea de Matteo added to the production's thrill factor.
9. Cyberbully (2015)
In this TV movie, Casey (played by Maisie Williams) was a teenager conflicted. Her circumstances led her into being blackmailed by an online hacker who threatened to leak her sensitive photos over the Internet.
The unknown cyber-criminal allotted select tasks that Casey had to comply with if only to buy herself sufficient time to stop the hacker before he ruined her life.
Ella Purnell, Wilson Haagens (voiceover only), Jake Davies, Haruka Abe, and Daisy Waterstone added to the mystery and captivation in this movie.
10. Hackers (1995)
A little romance and plenty of crime defined this memorable 90s hacker story that featured five major oil tankers, which capsized following a cyberattack.
The blame for this event was pinned on a group of young hackers. Jonny Lee Miller, Jesse Bradford, Matthew Lillard, Laurence Mason, Fisher Stevens, Alberta Watson, Renoly Santiago, and Angelina Jolie (the one and only) played essential parts in the script.
The involvement of U. S. Secret Service agent and perilous computer viruses maintained great suspense and thrill in this hacker movie.
11. Antitrust (2001)
This movie was a fictional dramatization of computer programming mastermind Milo Hoffman. His forays into the world of ingenious computer software were brought into captivating focus.
A loose representation of Bill Gates was the character Gary Winston (CEO of NURV; in the script). The story featured the imminent completion of a worldwide communications system called Synapse.
Deadlines and launch dates weren't the only thrill factors in the movie. Cyber hacks and lack of trust also kept tensions taut from beginning to end.
Amazing artists like Ryan Phillippe, Rachael Leigh Cook, Tim Robbins, Richard Roundtree, Claire Forlani, Tygh Runyan, Nate Dushku, Ned Bellamy, and Yee Jee Tso fulfilled important roles.
12. The Fifth Estate (2013)
Based on actual events, this hacker movie captured the sacrifices required to expose corruption among the powerful. The movie was a semi-biography on famous WikiLeaks founder Julian Assange (played here by Benedict Cumberbatch).
The story also covered his colleague Daniel Domscheit-Berg's (played by Daniel Brühl) part in the extensive game of digital deception and betrayal.
The men created a special online platform where whistle-blowers anywhere in the world could anonymously expose classified information regardless of whether them being government secrets or corporate-level crimes.
In this movie, Julian and Daniel got their hands on the largest confidential intelligence documents in U. S. history; this too was based on true events.
The story explored the price of living in a so-called free society where ethical hackers were being jailed while criminal elements of all kinds lived free.
Talented artists like Carice van Houten, Peter Capaldi, Alicia Vikander, David Thewlis, and Dan Stevens further enriched the script.
13. eXistenZ (1999)
A generous helping of Sci-Fi and horror tropes set a captivating, though at times grotesque tone in this strange but curious hacker movie.
Another ahead-of-its-time script, the story tracked a virtual game designer's attempts to escape assassins, because she was on to something dangerous.
The skilled game designer Allegra Geller (played by Jennifer Jason Leigh) had to grapple with organic game-port devices and VR worlds to save herself.
Ted Pikul (played by Jude Law) supported her cause, adding to the mystery and madness in the movie. Amazing artists like Ian Holm, Willem Dafoe, Callum Keith Rennie, Don McKellar, and Robert A. Silverman played important roles in this code-crazy script from the brilliantly twisted mind of David Cronenberg.
14. Die Hard (1988)
While some fans demand to label this project a 'Christmas movie', it still remains a hacker-based one. A Christmas party turned deadly in Nakatomi Plaza, LA, when terrorists held the entire building hostage.
NYPD cop John McClane (played by Bruce Willis) was on vacation with his family when he found himself having to take the reins and save his loved ones and others from the dastardly Hans Gruber (played by Alan Rickman).
At the heart of this plot were cyber crimes and financial heists, both of which set remarkable tones throughout the movie.
Noteworthy talents like Reginald VelJohnson, Bonnie Bedelia, Al Leong, William Atherton, De'voreaux White, and Paul Gleason added to the thrills in this production.
15. El App (2022)
This latest hacker movie featured a remarkable and relevant storyline about the fictional life and times of one of the world's most renowned hackers, Jackie "N3xt3p" (played by Isaac Saviñón).
He apparently developed an app that could hack anyone's social media account using only their phone number. Other amazing artists in this production included José Guillermo Cortines, Lydia Li, William Beckwith, and Ralph Joseph.
16. Who Am I (2014)
This German-language hacker movie deserved to be added to this list purely for its thrill value and attention to hacking-related tropes.
The story featured a young German computer whiz named Benjamin (played by Tom Schilling), who was invited to be part of a subversive and radical hacker group called CLAY (aka, Clowns Laughing @ You).
This covert club wanted global attention for their digital exploits, setting quite the tone in the movie early on.
Wotan Wilke Möhring, Elyas M'Barek, Antoine Monot Jr., Hannah Herzsprung, Stephan Kampwirth, Trine Dyrholm, and Leopold Hornung played key roles.
The BKA (or Bundeskriminalamt, Federal Criminal Police Office) were hard at work trying to stop this hacker collective from causing irreversible international incidents.
17. Ghost in the Shell (2017)
Scarlett Johansson played the lead as Major Mira Killian in this gripping neo-noir cyberpunk thriller set in the future.
Mira was more than just your average human, she was the first of her kind. After being saved from a deadly crash, Mira underwent a revolutionary treatment that saw her become a cyber-enhanced being.
In short, she was the perfect soldier who could take on a slew of criminals using her new digital capabilities.
Mira was not altogether pleased with Hanka Robotics Corporation and their classified projects, but her work as part of a critical anti-terrorist division inspired her to keep going.
Her biggest challenge came from a cyber-criminal named Kuze (played by Michael Pitt) who could hack androids and make them commit deadly acts of terror.
Takeshi Kitano, Pilou Asbæk, Juliette Binoche, Daniel Henshall, Yutaka Izumihara, Anamaria Marinca, and Chin Han added to the worth of this outstanding script.
This movie was originally inspired by the bestselling "Ghost in the Shell" seinen manga series written and illustrated by Masamune Shirow.
18. Tron (1982)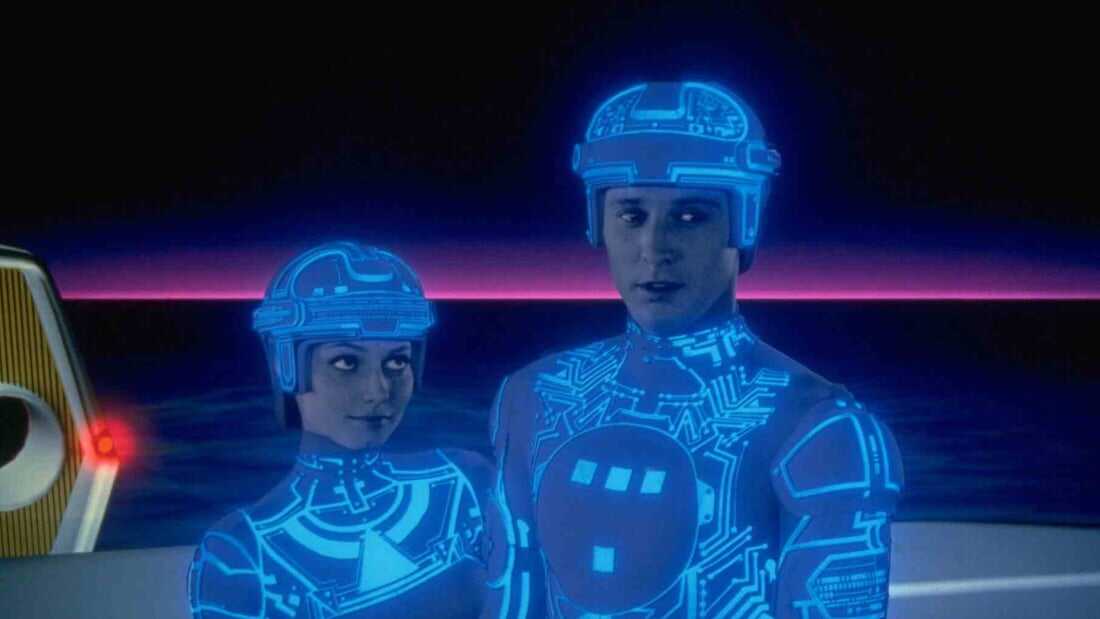 Sci-Fi and adventure tropes blessed this futuristic movie with remarkable visuals and a story that was ahead of its time.
It featured a computer hacker who was dragged against their will into a fully digital world where they had little choice but to take part in gladiator-style games.
A dastardly software pirate known simply as Master Control took Kevin Flynn (played by the one and only Jeff Bridges) and literally digitized his form, rendering him into a 3D character fit for adventures in cyberspace.
In order to survive, Kevin befriended a mysterious entity called Tron to beat the master hacker at his own game and make good their escape.
Captivating artists like David Warner, Cindy Morgan, Bruce Boxleitner, Barnard Hughes, Dan Shor, and Peter Jurasik enriched this unforgettable movie.
19. Takedown (2000)
This crime drama tracked the investigation that led to the capture of a dangerous computer hacker named Kevin Mitnick (played in this movie by Skeet Ulrich).
The story was based on true events and people but was dramatized where needed. Talented artists like Angela Featherstone, Christopher McDonald, Russell Wong, Master P, Donal Logue, Tom Berenger, Amanda Peet, Jeremy Sisto, and Ned Bellamy added to the thrill and intrigue in the script.
Touted to be the world's best hacker, Kevin Mitnick kept busy hunting increasingly tough cyber-trophies. He desired bigger and better digital challenges.
He soon met his match when he invaded a former hacker turned security expert's computer only to find a world of hell waiting for him.
20. Shaft (2019)
Cyber security expert JJ Shaft (played by Jessie T. Usher) had a degree from MIT. But he found himself using his skills and smarts to enlist his own family members to learn the truth behind his best friend's mysterious death.
Captivating artists like Samuel L. Jackson, Regina Hall, Richard Roundtree, Titus Welliver, Avan Jogia, Alexandra Shipp, and Matt Lauria fulfilled key roles.
Harlem's heroin-infested underbelly was well known to select members of JJ's family, especially his father John (played by Samuel L. Jackson). Settling scores, the importance of family, and the value of friendship were significant themes that defined this hacker-driven story.
21. Johnny English Strikes Again (2018)
All active undercover agents in Britain found their secret identities exposed following a major cyber-attack. One thing led to another and the quirky, clumsy, and blunder-attracting detective Johnny English (played by the one and only Rowan Atkinson) was tasked with finding and stopping the criminal hacker.
Amazing artists like Ben Miller, Olga Kurylenko, Emma Thompson, Adam James, Kevin Eldon, Michael Gambon, and Charles Dance played key roles in this hilarious script.
The movie brought the titular Johnny English out of retirement. His identity was the only one left undiscovered, making him the last hope for Britain's Secret Service.
22. Hacker (2016)
Alex Danyliuk (played by Callan McAuliffe) was cornered into accepting a life of crime, specifically identity theft. His family met with troubling financial concerns, goading Alex to seek help from dark connections like a street-smart hustler named Sye (played by Daniel Eric Gold).
Before long, Alex was introduced to the world of black-market trading. His other dark-web contacts included a young female hacker named Kira (played by Lorraine Nicholson).
Together they created quite a ruckus in the financial market and drew the attention of an enigmatic masked figure known as Z.
This mysterious person headed an organization called Anonymous and was routinely hunted by the FBI. Talented artists like Clifton Collins Jr., Zachary Bennett, Vlada Verevko, and Genadijs Dolganovs added to the thrills in this hacker movie.
23. Anon (2018)
Science Fiction and mystery tropes enriched this hacker movie set in a near future where private memories could be recorded in full.
This scenario made it possible for society to eliminate crime to a great extent. However, a few negative elements here and there caused the authorities great trouble.
This story featured a series of murders that a detective named Sal Frieland (played by Clive Owen) had to resolve.
During his investigation, he encountered a young woman who called herself 'The Girl' (played by Amanda Seyfried). She had no history or identity that Sal could find, leading him into dark and dangerous territories.
Morgan Allen, James Tam, Afiya Bennett, Jeffrey Men, Rachel Roberts, David Storch, Toyin Ishola, Sebastian Pigott, Jonathan Potts, Colm Feore, and Jean-Michel Le Gal further enriched the script.
24. Unfriended: Dark Web (2018)
When a teenager bought himself a second-hand laptop, he was oblivious for a while about its previous owner spying on him through the device's camera.
The original owner of the laptop was more interested in getting his machine back for reasons that included something bigger involving hackers and cyber-crimes.
Colin Woodell, Betty Gabriel, Andrew Lees, Connor Del Rio, Rebecca Rittenhouse, and Stephanie Nogueras played important roles in this tantalizing script.
25. Assassination Nation (2018)
A good dose of crime and comedy made this hacker movie an action treat for movie lovers. America's Salem town exposed riveting secrets following a disastrous data hack.
The situation turned from bad to worse, leaving four girls fighting to survive the aftermath of the hacking. Odessa Young, Abra, Suki Waterhouse, Hari Nef, Colman Domingo, Danny Ramirez, Cody Christian, and Bill Skarsgård made the movie gripping to watch.
26. The Net (1995)
In this action-crime-drama, Angela Bennett (played by Sandra Bullock) was a computer geek who had no friends in the world and was always on her system.
Her online colleague and buddy Dale Hessman (played by Ray McKinnon) tasked her with debugging a strangely glitched program.
When he was on his way to meet her, a plane crash ended his life. Angela later pored over the disk she'd received from the man only to uncover secret data that painted a cyber-target on her back.
She realized that her whole identity had been revamped and not in a good way. This clichéd but passable hacker movie contained notable performances from Jeremy Northam, Dennis Miller, Diane Baker, L. Scott Caldwell, Tony Perez, Daniel Schorr, and Ken Howard.
27. The Lawnmower Man (1992)
A cunning scientist chose a humble gardener to be his guinea pig. He went about performing experiments on the man using a combination of virtual reality and intelligence-enhancement drugs.
Before long, the simple gardener transformed into a veritable genius. But he soon developed his own notions about how the scientist should continue his research.
This sparked a series of events that gradually saw the scientist losing control over his experiment. Though the story was superb, it could have benefited from better plot layering.
Noteworthy talents like Jeff Fahey, Pierce Brosnan, Dean Norris, Jeremy Slate, Jenny Wright, Geoffrey Lewis, and Mark Bringelson enriched the script.
28. Blackhat (2015)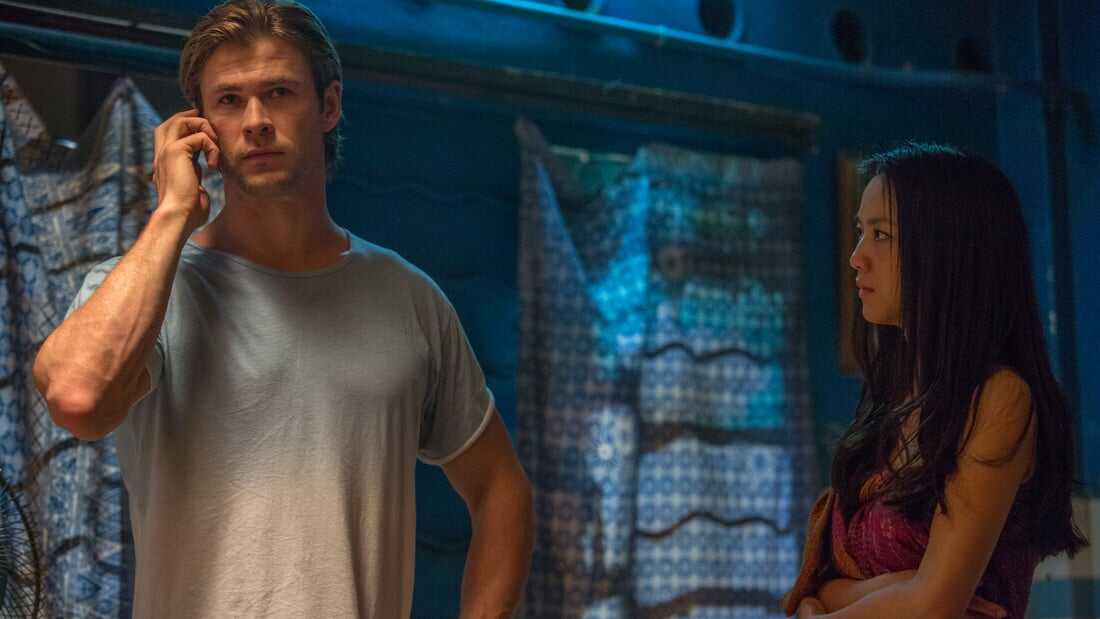 A convict on furlough teamed up with his former American and Chinese partners to take down a major cybercrime network whose roots spread extensively into high-profile locations like Chicago, Los Angeles, Hong Kong, and Jakarta.
Chris Hemsworth played the lead as a talented hacker named Nick Hathaway, who'd left a 15-year prison sentence only to find himself in familiar digital haunts.
Apparently, the original code he once wrote had been modified into a deadly malware that was responsible for a terrorist attack in a Chinese nuclear power plant.
Though he reunited with old friends to help resolve the matter, Nick found himself in the middle of a dangerous game between China and the USA, not to forget an unidentified hacker who later proved to be more than a minor threat.
This 'okay' hacker movie also starred Viola Davis, Tang Wei, Holt McCallany, John Ortiz, Ritchie Coster, Christian Borle, Andy On, and Leehom Wang.
29. Open Windows (2014)
As an ardent movie fan, Nick Chambers (played by Elijah Wood) was over the moon when he won an Internet contest that would set him up on a date with his favorite actress Jill Goddard (played by Sasha Grey).
Posing as the artist's manager, Chord (played by Neil Maskell) digitally guided Nick to keep track of Jill through his computer.
It was all a contest-driven game to Nick, who was yet to realize that he'd been dragged into a sinister cyber-crime scheme that Chord had concocted.
Other good talents who worked on this 'okay' hacker movie were Adam Quintero, Iván González, Michelle Jenner, Rachel Arieff, Daniel Pérez Prada, and Jaime Olías.
30. Hot Seat (2022)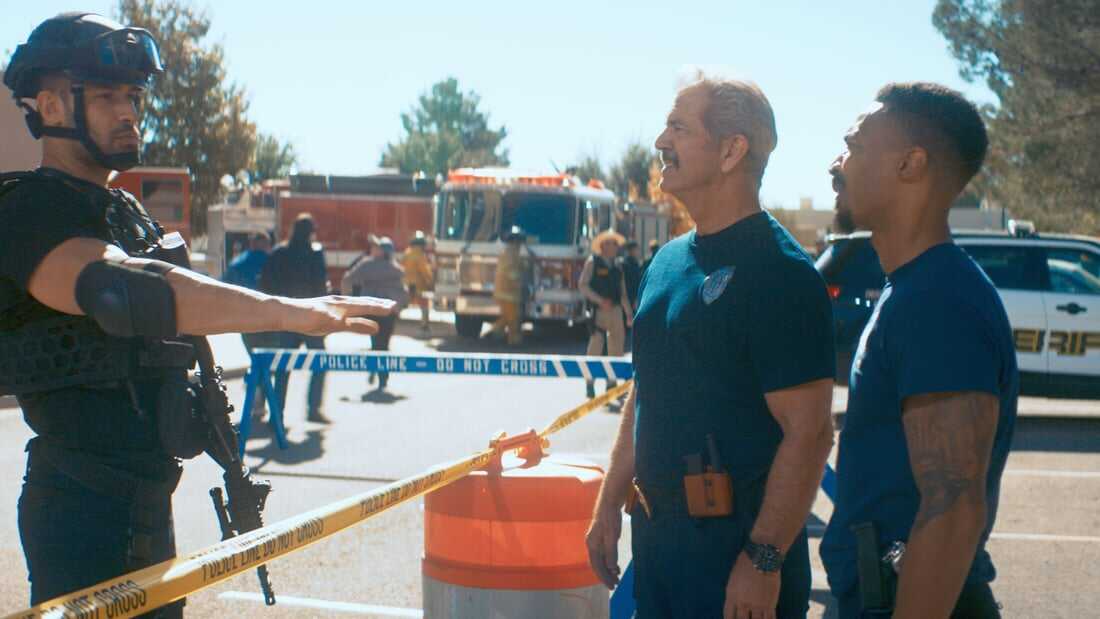 In this Mel Gibson hacker movie, the renowned actor played a former hacker named Wallace Reed. He found himself attempting to save a younger hacker tasked with breaking into high-level banks.
One such institution contained too many booby traps for the other hacker to manage on his own, prompting Wallace to step in.
Though it was based on a true story, the movie didn't quite make a positive impression among movie fans.
Talented artists like Kevin Dillon, Shannen Doherty, Michael Welch, Sam Asghari, Jonathan Stoddard, and Eddie Steeples fulfilled important roles.