»
Top 19 Best Panda Movies Of All Time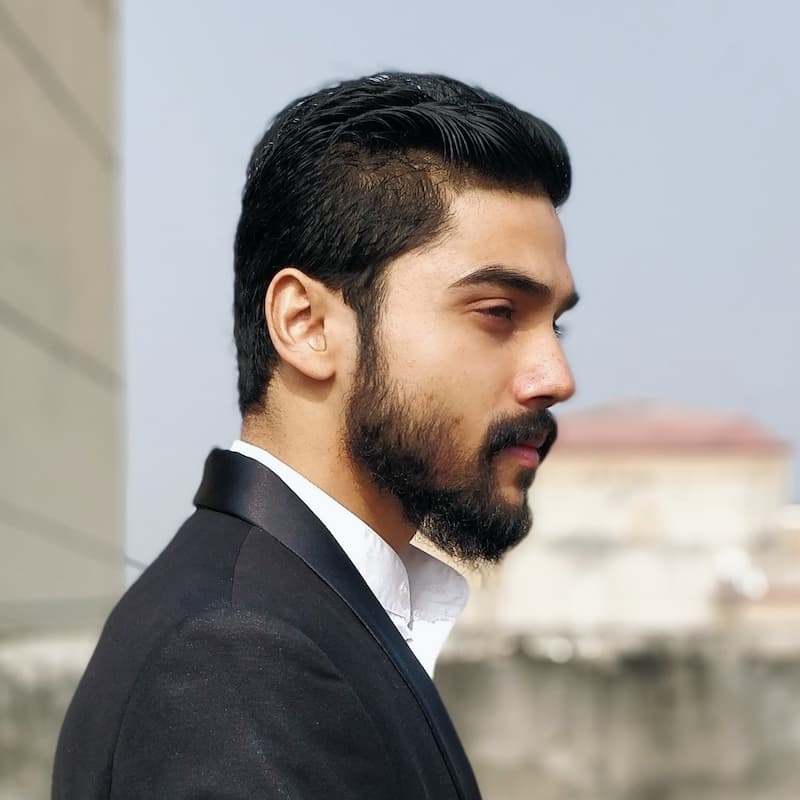 Shivam-Updated Dec 5, 2023
---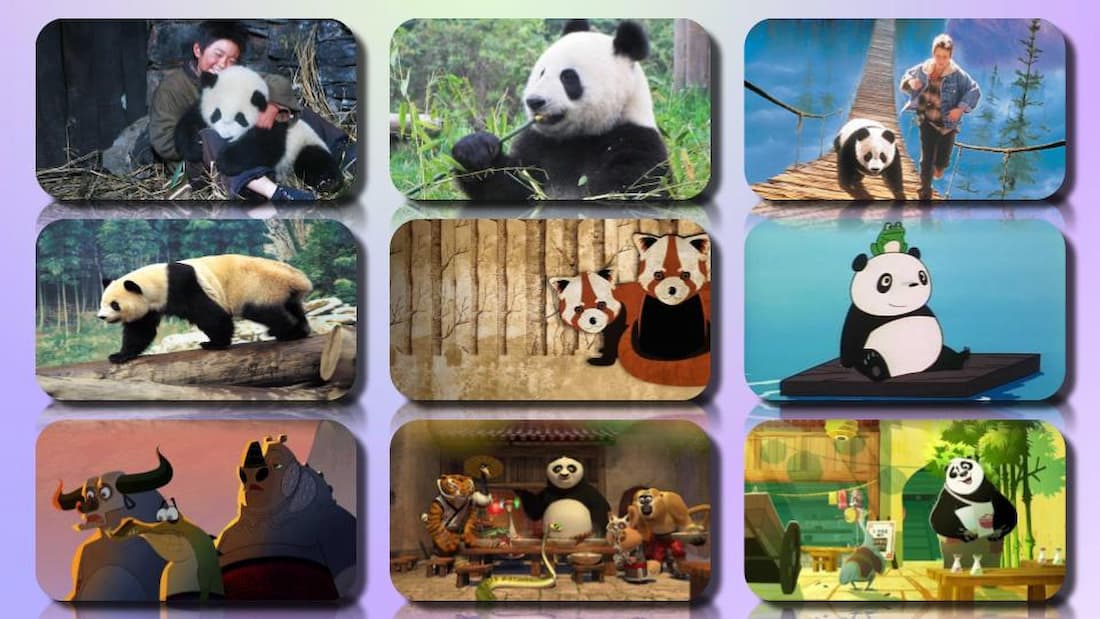 One does not have to be a kid in order to enjoy good panda movies and documentaries. While we all know that the human race adores these lovable creatures, it is also true that watchable panda films are tough to come by.
Thankfully for us, the ones available are generally of good quality and, therefore, certainly worth visiting. Panda movies have rightly gained the recognition they deserve, but the major chunk of the credit goes to the mammoth success of the 'Kung Fu Panda' franchise of animated features.
However, if you truly do wish to learn more about pandas or enjoy a good giggle, there are more movies and documentaries that you can sit through.
These projects, which feature pandas as the central component of the main plot line, help in enlisting people's sympathies for the panda population.
Therefore, it is only fitting that we fetch you a list of the best panda-inspired projects that are definitely worth seeing.
1. Kung Fu Panda (2008)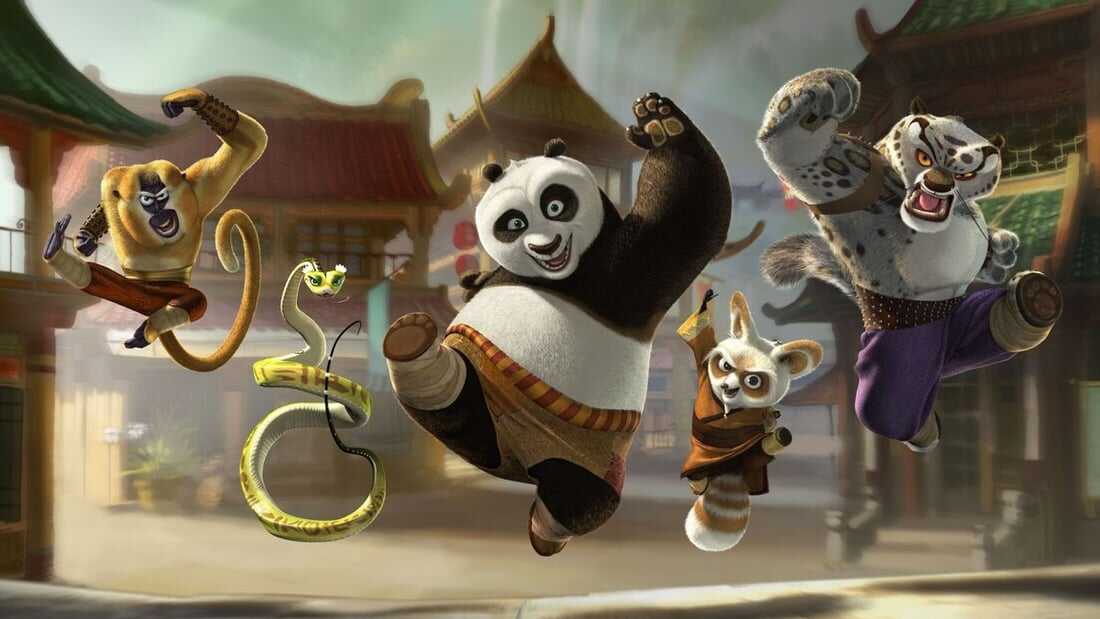 Most film buffs and critics across the globe will agree that, usually, the first film in a franchise is difficult to top in terms of quality and originality.
Needless to say, the original Kung Fu Panda movie is no exception either. The motion picture, which helped DreamWorks regain its momentum at the ticket windows in a big way, is full of hope, nuance, and originality.
We are introduced to Po the Panda, a kung fu enthusiast, who gets selected as the Dragon Warrior. Sooner than later, we catch him teaming up with the Furious Five to eliminate the evil forces that threaten the Valley of Peace.
While Po's character sketch focuses on his inner strength, kind heart, and determination, it also goes on to send a message of body positivity and self-love to the viewers.
That said, the true beauty of the film lies in the fact that it encourages the tolerance of differences.
Its simple yet deep story will most likely resonate with people of all age groups courtesy of its vibrant animation, fun-loving characters, and energetic action.
Warm, likeable, and colourful, Kung Fu Panda has been marketed primarily for the kids. However, trust us when we say that it will be thoroughly enjoyed by all sections of the audience.
2. Kung Fu Panda 3 (2016)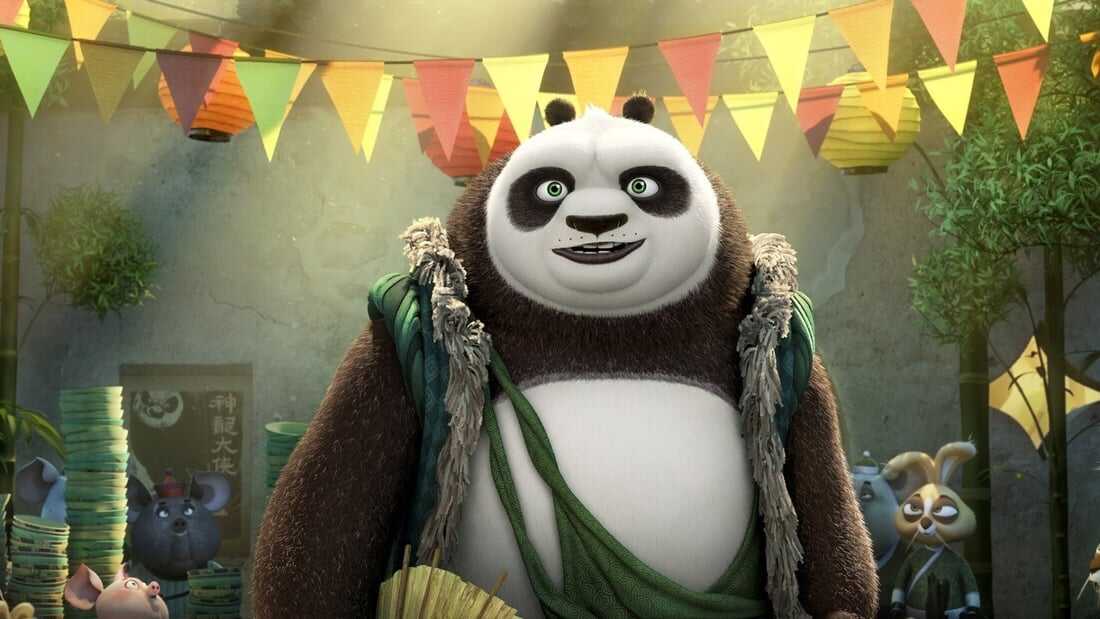 Not a lot of film franchises the world over have the privilege to claim that their third feature is almost as good as their predecessors.
However, Kung Fu Panda 3, which harkens back to the major plot points present in the previous two movies, certainly stakes its claims at being as entertaining as the previous two movies.
The story follows the Dragon Warrior, Po, who has to deal with challenges one too many when circumstances drive him to train a bunch of awkward pandas in martial arts so that they are able to trounce a wicked supernatural warrior, Kai, when the time is right.
While the story features Oogway's surprise appearance in the spirit realm, it banks heavily on its star power to hit the bull's eye as Breaking Bad star Bryan Cranston and J. K. Simmons join the list of stars lending their voices to the franchise.
That being said, the third installment of the Kung Fu Panda franchise also goes on to reintroduce Kung Fu Panda's concept of Chi, which is a source of power that lies within every warrior that has the potential to unleash their inner dragon.
3. Kung Fu Panda 2 (2011)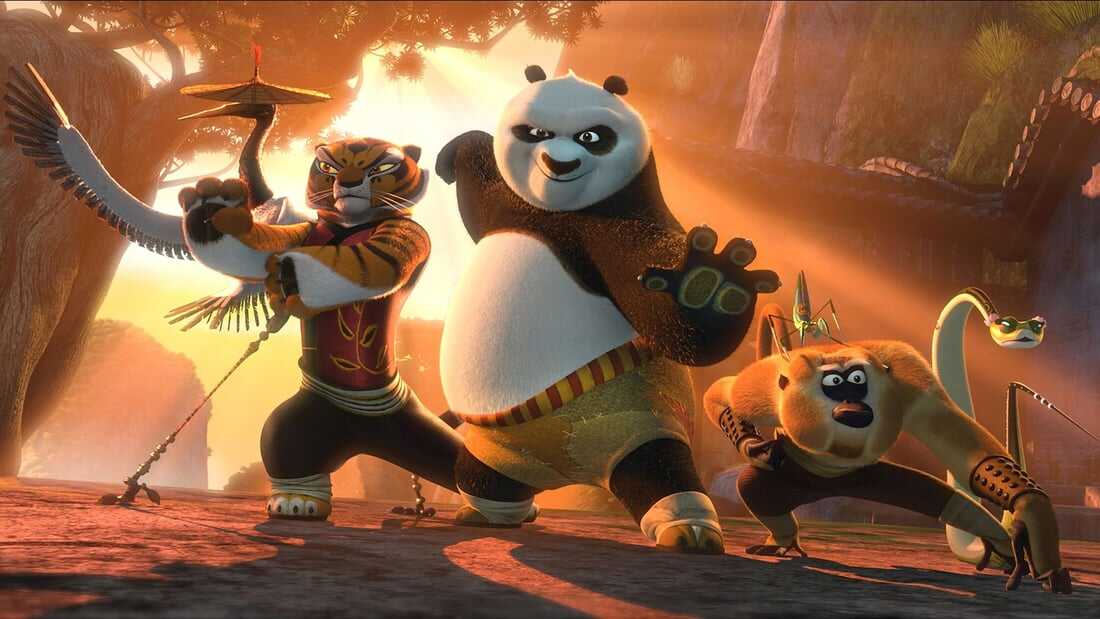 Filmmakers across the globe are aware of the fact that sequels often serve as the make-or-break point for a franchise.
So, when the second installment in the Kung Fu Panda franchise hit the screens in 2011, the expectations were sky-high.
The story showcases Dragon Warrior Po taking the onus upon himself to deter the plans of bloodthirsty peacock Shen, who intends to conquer China and destroy kung fu for good. However, to make sure that he can do the needful, Po first has to unveil the mystery of his past.
While a commercially successful sequel paves the way for subsequent stories in the franchise, a flop does not only mean significant losses for the production house but also pretty much leads to the demise of the series itself.
Thankfully, Kung Fu Panda 2 falls into the former category. The film, which has a stark take on the endangered status of pandas, emerged as the sixth highest-grossing film of 2011.
It was also nominated in the category of Best Animated Feature at the 84th Academy Awards.
4. Pandas (2018)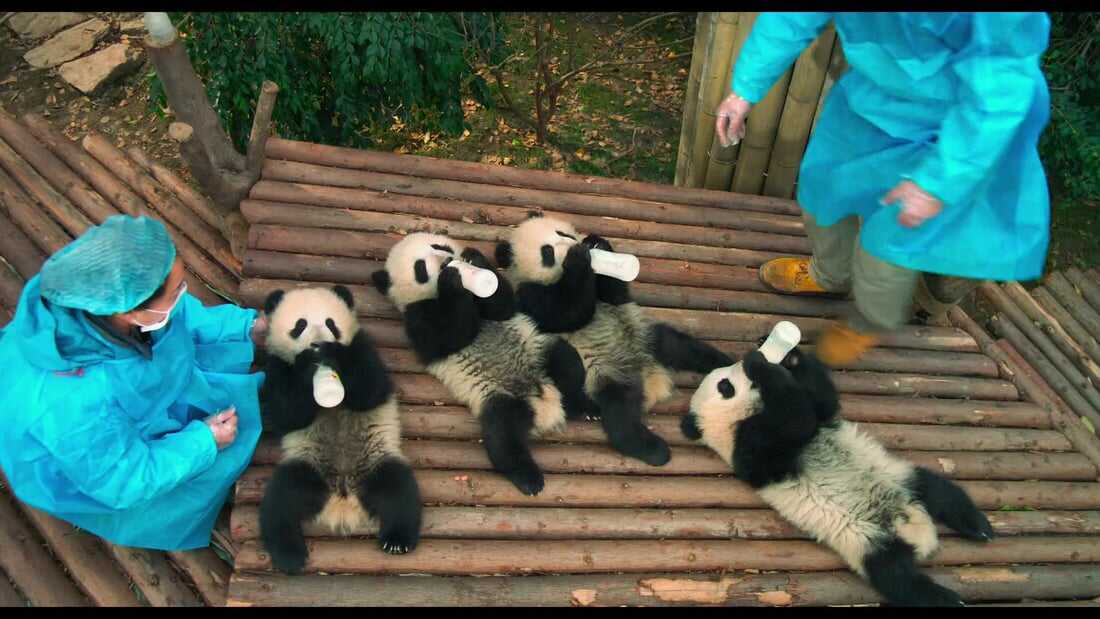 This beautifully filmed documentary is as informative and delightful as an IMAX nature documentary can get. The family-friendly project, which comprises precious subjects, introduces us to an American biologist, who embarks on a life-altering journey to join Chinese scientists in introducing captive-born giant panda cubs to live in the wild.
As its title suggests, this wonderfully entertaining and educational documentary features lots of baby pandas, which is a reason strong enough for most panda lovers to sit through it.
Pandas try to convey that through research and patience, we can do everything in our capacity to save the adorable species from extinction. The project does full justice to the portrayal of the species and strives to showcase how unforgiving life can sometimes be for them.
Even though the background score doesn't always fit, the beautiful scenery and its amazing photography help make every frame look amazing. Add to that the fact that the documentary comes with a relevant message.
5. Turning Red (2022)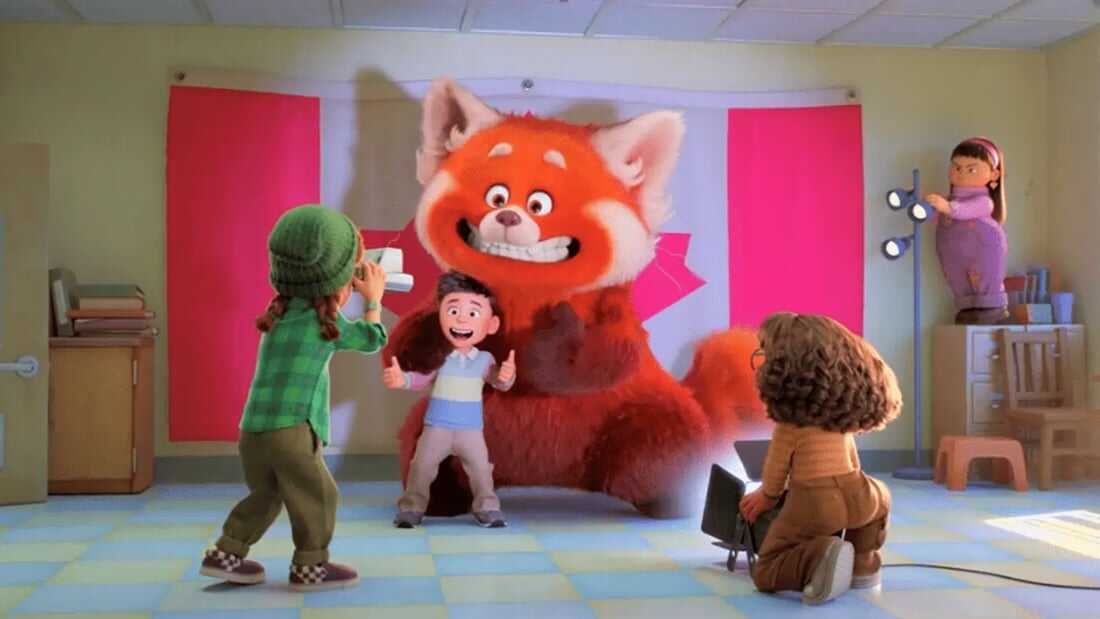 Pixar Animation Studios and Walt Disney Pictures do an incredible job of bringing to you the loving story of a 13-year-old girl named Meilin Lee.
Directed by Domee Shi in her feature directorial debut, Turning Red traces the journey of a thirteen-year-old girl, who is torn between staying her mother's dutiful daughter and the inevitable changes of adolescence.
However, the many challenges that she seems to be withstanding in her day-to-day life take a backseat when she discovers that she transforms into a giant red panda whenever she is overwhelmed by a strong emotion.
The first Pixar film to be solely directed by a woman, Turning Red was acknowledged for its heartwarming and humorous storytelling.
A lot many young adults in the audience could relate to its relatable story which showcases Mei and her inevitable struggles with the emergence of puberty.
Matter of fact, many critics pointed out that the title of the film may very much be a metaphor for a girl's first period; an important topic that isn't talked about as much openly even today.
So, whether you have a pre-teen in your home or wish to have a good laugh yourself, this movie is definitely for you.
6. Born in China (2016)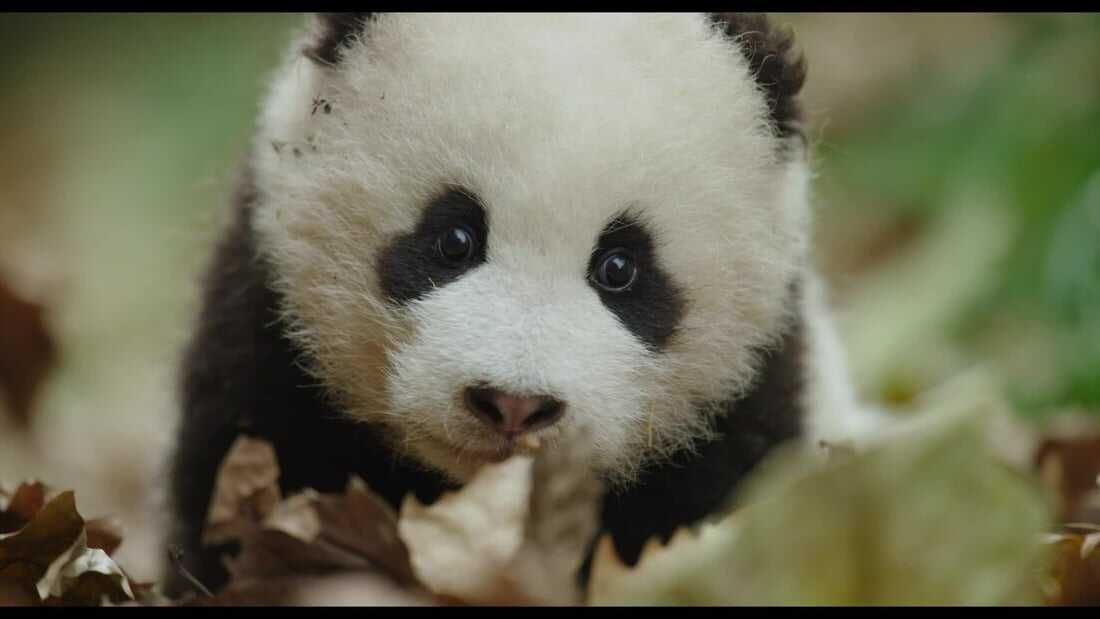 Narrated by Hollywood actor and filmmaker John Krasinski, Born in China is a nature documentary that promises to take you on an epic journey into the wilds of China where not many people have been able to venture to date.
The feature strives to capture intimate and memorable moments with a doting mother panda and her growing cub, a young golden monkey who feels displaced by his baby sister, and a mother snow leopard struggling to raise her two cubs.
This project serves as the perfect travel guide for those who are yet to explore China's vast and stunning terrain; all while doing its best to merge the extraordinary tales.
Needless to say, its storytelling banks heavily on its intimate cinematography to make an impression.
While they certainly show us pandas in this one, this project stands out in the sense that it manages to get a ton of footage of the snow leopards as well. Indeed, it is a must-see for wildlife enthusiasts.
7. We Bare Bears: The Movie (2020)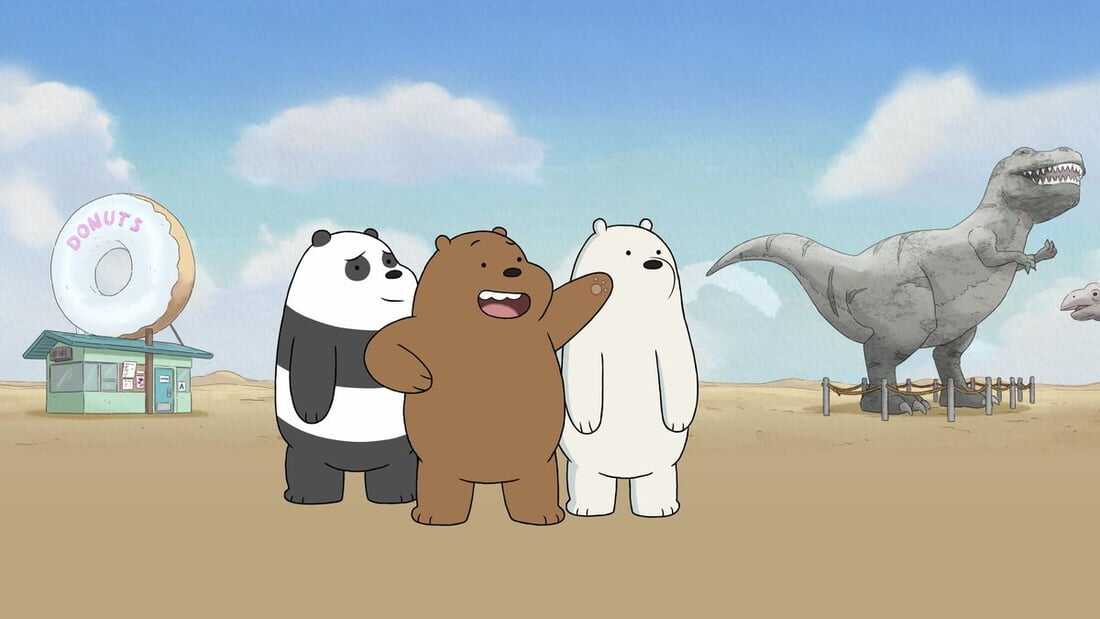 Based on the Cartoon Network television series of the same name, this Daniel Chong directorial venture serves as the grand finale of the show.
The story follows an agent from the Department of National Wildlife Control, who tries to ruin the fun of Grizz, Panda, and Ice Bear.
Therefore, the trio decides to head to Canada to look for exciting new adventures. Even though they withstand hardships along the way, they try their best to stay true to their promise of being "bros for life".
It is imperative to mention that We Bare Bears: The Movie also serves as an allegory for what it feels like to be a minority in the United States of America.
The viewers will find the story subtly exploring themes of acceptance, family separation, and racial discrimination.
8. Trail of the Panda (2009)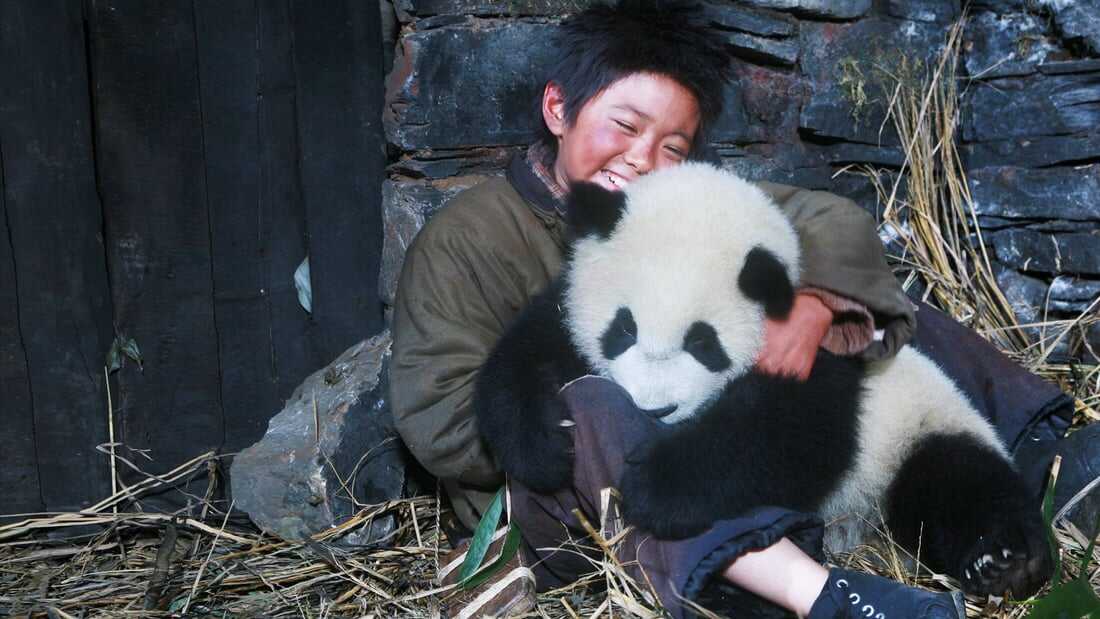 Trail of the Panda not only allows its viewers to get familiar with the reclusive and iconic animal but it also does its best to highlight the fact that animals are often sold as commodities for monetary gain.
The story traces the journey of an 11-year-old Chinese boy, who goes on to form a unique bond with a panda cub that has been separated from its mother.
In the process, he ends up rescuing the cub from not only his guardian but also from an evil scientist who wishes to experiment on it.
Trust Trail of the Panda to make your child want to be a hero and have a panda of their own.
But, more importantly, trust this moving motion picture to introduce them to the true meaning of friendship.
9. Pandas: The Journey Home (2014)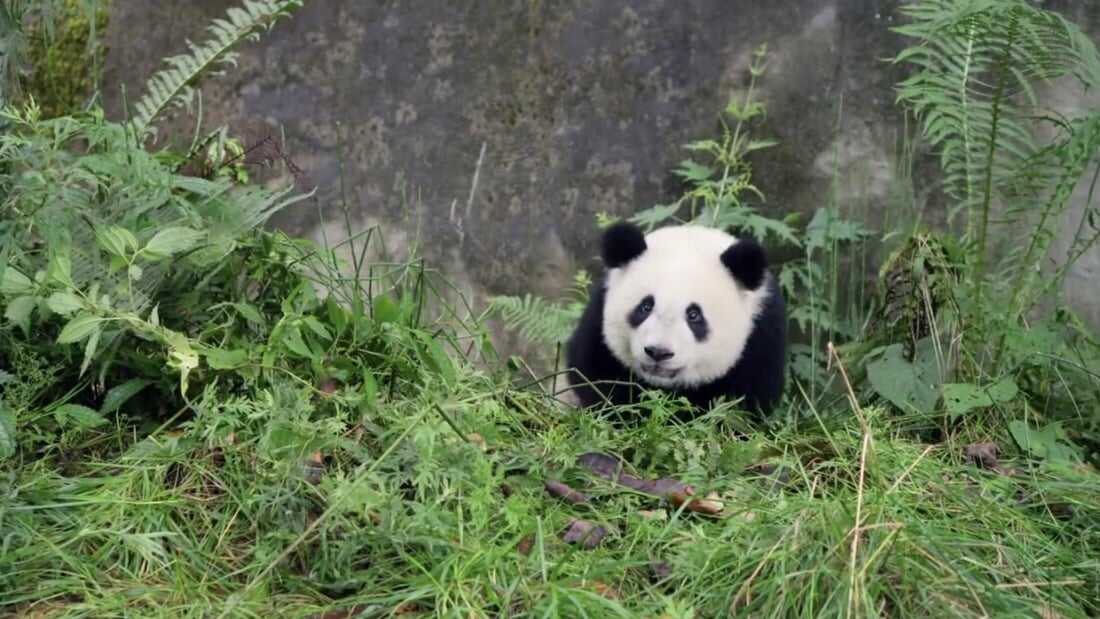 Pandas: The Journey Home is an important documentary that aims to bring to light the breeding program in China that is aiming to increase the panda population both in captivity and in the wild.
In the feature, we are introduced to pandas who are readying themselves for their new lives in various parts of the world.
The director, the two-time Emmy nominee Nicolas Brown, does his best in allowing the viewers to learn about the fascinating habits and personalities of the beloved species.
This endearing project is everything you hoped for and, therefore, is a good watch for the young and old alike.
10. Kung Fu Panda: Secrets of the Furious Five (2008)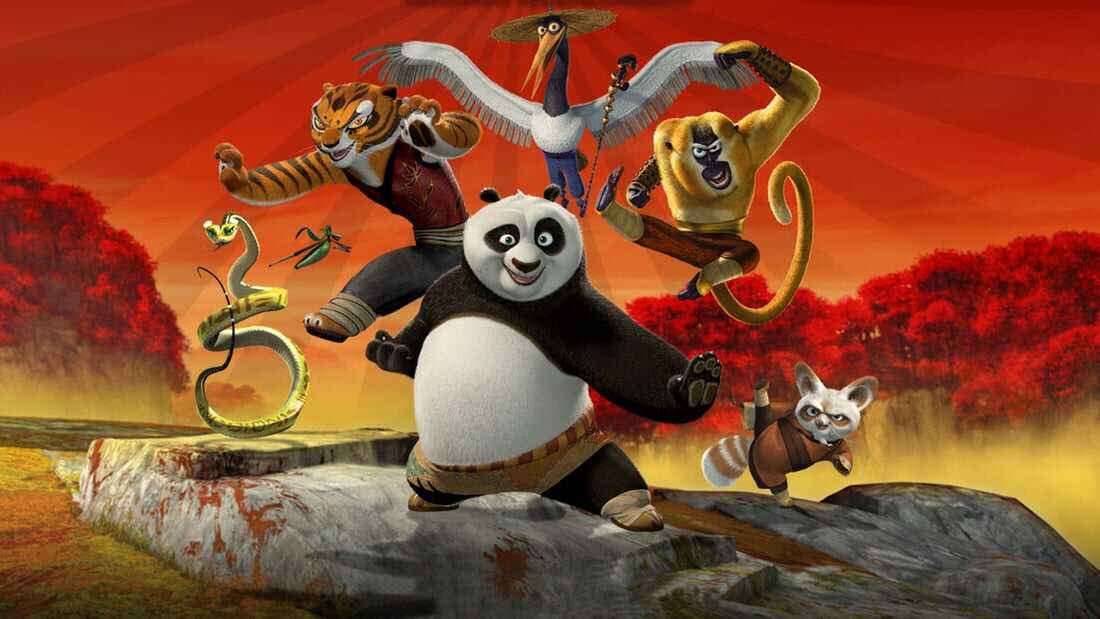 This animation short, which ties in with the full-length Kung Fu Panda films, showcases Po telling stories of each of the Furious Five's pasts while teaching a martial arts class of rambunctious bunny kittens.
The superb animation and the "Kung Fu Panda" tag are, of course, the biggest selling points of this feature that showcases flashbacks of the Furious Five and how they developed their skills and virtues.
Since its target audience is kids, it does its best to appeal to them by ensuring not to come across as preachy.
11. Kung Fu Panda: Secrets of the Scroll (2016)
An animated short film in the Kung Fu Panda film series, Secrets of the Scroll was helmed by Rodolphe Guenoden.
It aims to tell both the origin stories of how the Furious Five came together and how Po gained his ceaseless love for Kung Fu.
While it would be a tad unfair to compare this short film to the full-length features, it does make you want to revisit them.
More importantly, you do get to learn a lot about how the Furious Five were teamed up, and if it was an accident or just destiny.
12. Kung Fu Panda: Secrets of the Masters (2011)
In Secrets of the Masters, director Tony Leondis attempts to trace how Po and the Furious Five end up uncovering the legend of three of Kung fu's greatest heroes: Master Thundering Rhino, Master Storming Ox, and Master Croc.
All thanks to the doses of comedy, adventure, and action injected into its storytelling, this 23-minute-long feature provides the fun most of you out there would expect from a Kung Fu Panda flick.
Even though our beloved panda appears only at the beginning and end here, it is he who tells us the story of how Master Crocodile, Ox, and Rhino found their undeniable strength.
For a change, we do not get to see Po and his gang taking charge of affairs.
13. Kung Fu Panda Holiday (2010)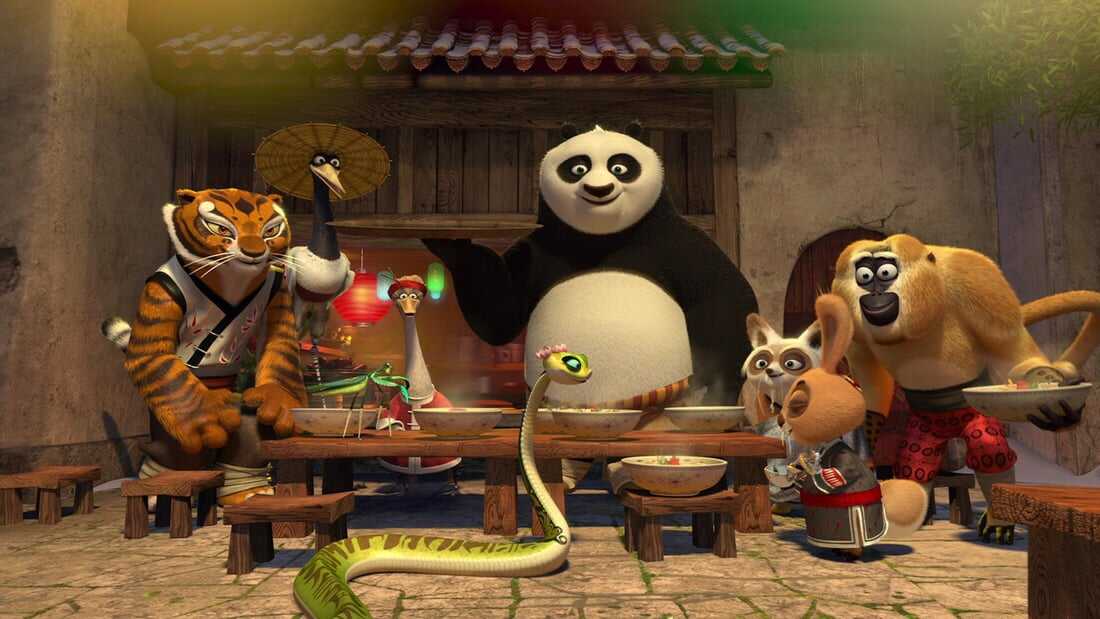 Winter is coming and Po has been asked to host the annual winter holiday feast for all the Masters of Kung Fu in this Tim Johnson directorial venture.
However, there is a catch to the situation: the occasion is on the same night as his father's restaurant's own party.
Therefore, we soon find Po struggling to meet his friends' expectations. But, will he be able to tackle the dilemma and entertain his viewers yet again?
As expected, this Kung Fu Panda holiday special is as amusing as it is heart-warming. Even though it's only a short film, there is a great plot with great morals and characters in place.
14. Panda! Go Panda! (1972)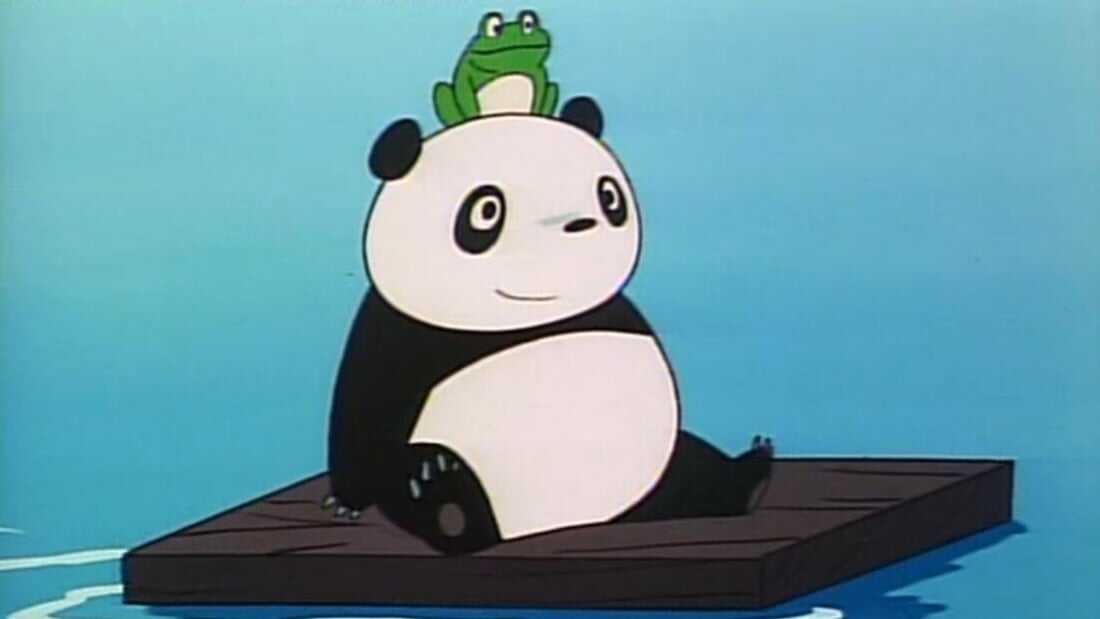 This Isao Takahata-helmed animated feature tracks the journey of Papa Panda and his son, who manage to escape from the zoo in search of a home.
Soon after, they end up finding a haven with a little orphan girl. Needless to say, the pandas decide to stay with her and become her new family.
However, when they later chance upon a lost circus tiger, they help him find his way back. Since there is a possibility that the English-speaking world is yet to discover this feature, we'd like to say that it is an endearing tale in which Papa's (papanda) presence truly elevates the storytelling.
Also, the theme song in this one is perfectly in sync with the screenplay.
15. The Amazing Panda Adventure (1995)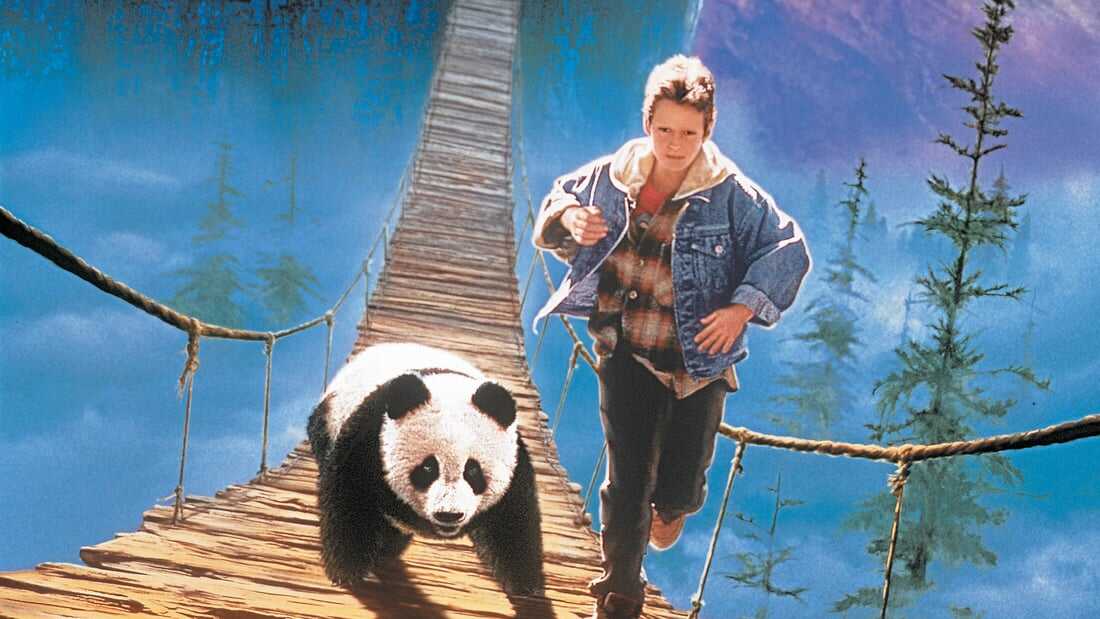 This Christopher Cain directorial venture serves as the go-to project for parents who wish for their kids to check out a panda flick from their childhood.
The story follows 10-year-old Ryan Tyler, who decides to visit his estranged father who works as a biologist in China.
The two soon end up joining forces to save pandas from a gang of poachers. We see Ryan trying to rescue a panda cub after it is stolen.
However, he is determined to reunite it back with its mother. The Amazing Panda Adventure sure has its flaws and has a liberal approach to telling its story.
However, it strives to underscore the relationship between humans and animals, while keeping its modest humor intact.
16. The Panda's Great Adventure (1973)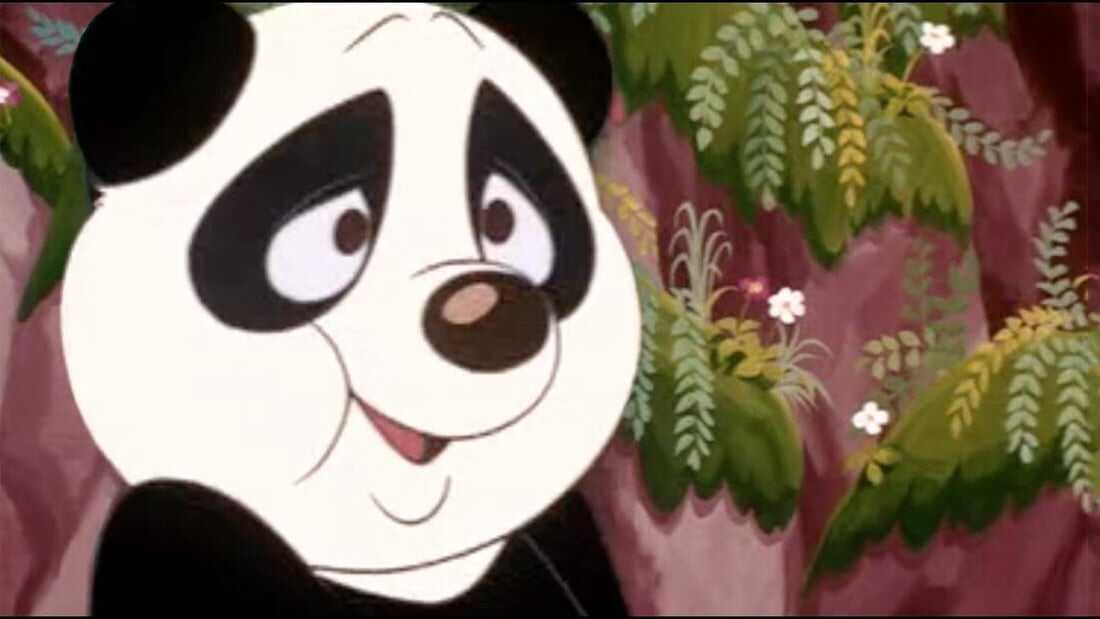 Director Yûgo Serikawa brings to us a story of a young panda prince who is found to be unworthy by his mother the Queen, and, therefore, expelled from the forest.
In his tumultuous journey, he is not only compelled to battle dangerous adversaries but, unfortunately, also ends up getting captured and forced to work in a circus.
The beauty of The Panda's Great Adventure lies in its animation, which was not only beautiful but also somewhat different for its time.
17. Secrets of the Wild Panda (1995)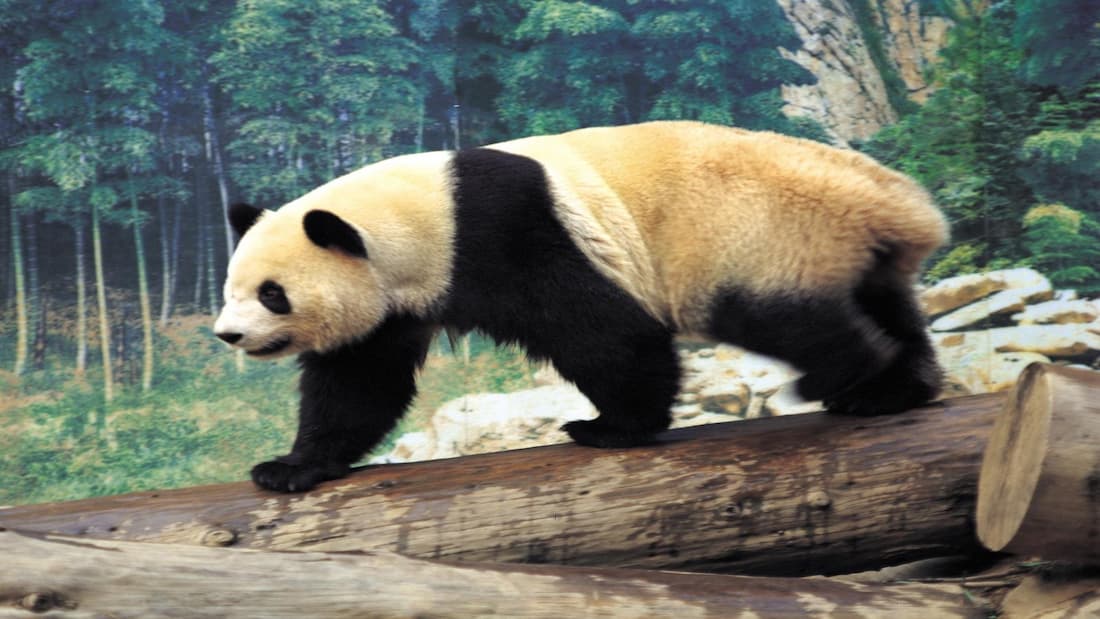 Helmed by Mark Stouffer, Secrets of the Wild Panda is a rather underseen television feature that aims to cast a light on scientists who are researching how to save pandas from extinction.
For the same, we see a panda and her cub being filmed. While the video offers viewers a full portrait of both the humans and the animals involved, it also, in the process, goes on to provide a ton of critical information about the remote mountains of central China where the elusive panda bears reside.
Props to the makers for showcasing a dedicated scientist searching for clues that may help this animal defy extinction.
18. China: The Panda Adventure (2001)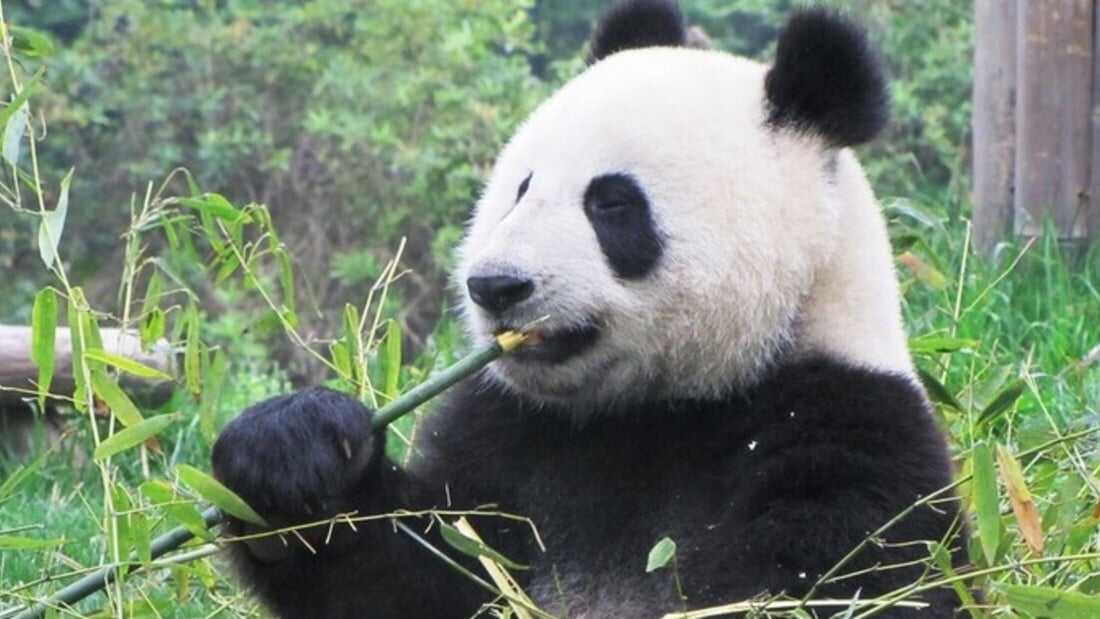 Starring Maria Bello and Yu Xia in the lead, Director Robert M. Young's China: The Panda Adventure is based on the true story of the expedition of Ruth Harkness; a widowed lady who is credited with bringing the first live giant panda to the United States of America.
Set in 1936, this well-intentioned feature does not really have a lot to offer when it comes to its storyline, but it can be seen for what it promises to offer with regard to the species.
Also, the cinematography is generally gorgeous which makes this flick worth visiting.
19. Cherub of the Mist (2006)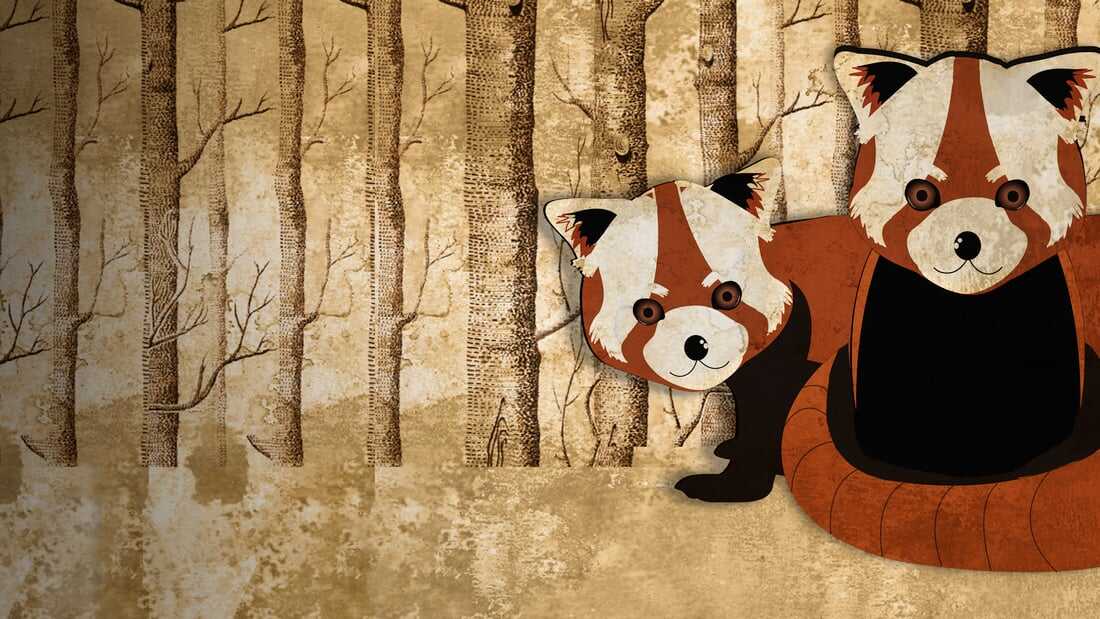 Helmed by Naresh Bedi, Cherub of the Mist, which is also often called Return of the Firecat, is a documentary film based on the life of two red pandas, namely, Mini and Sweety.
We catch them both being released into the Singalila National Park in the Darjeeling district of India. Cherub of the Mist was the first time that the two adorable pandas were filmed mating, courting, and just going about their life.
If this didn't sound adorable enough to you, make peace with the fact that they were also seen rearing their newly born cubs.