»
Top 50 Most Popular Lesbian Singers Of All Time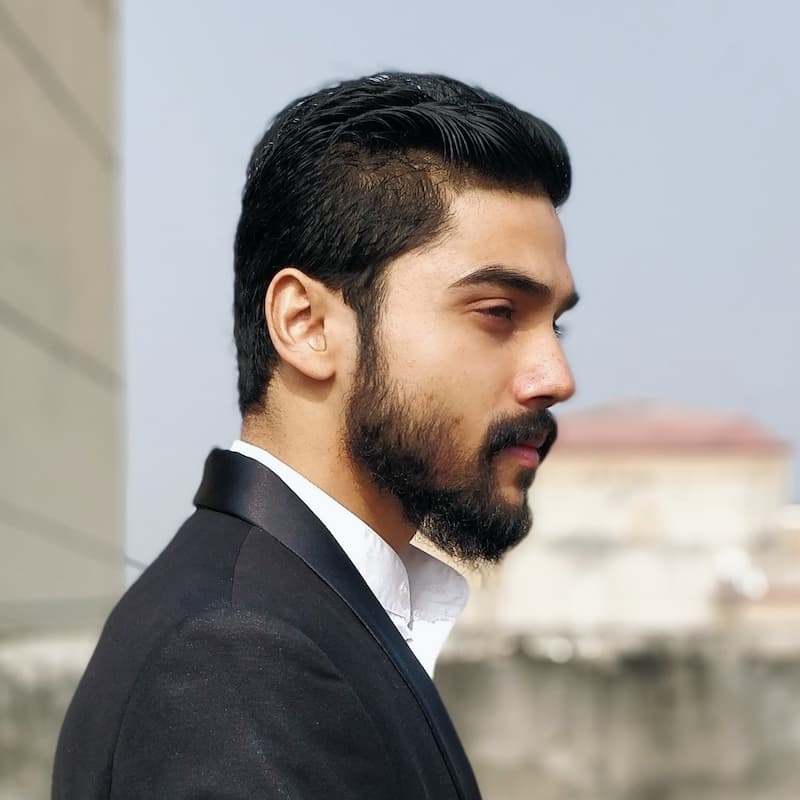 Shivam-Updated April 18, 2023
---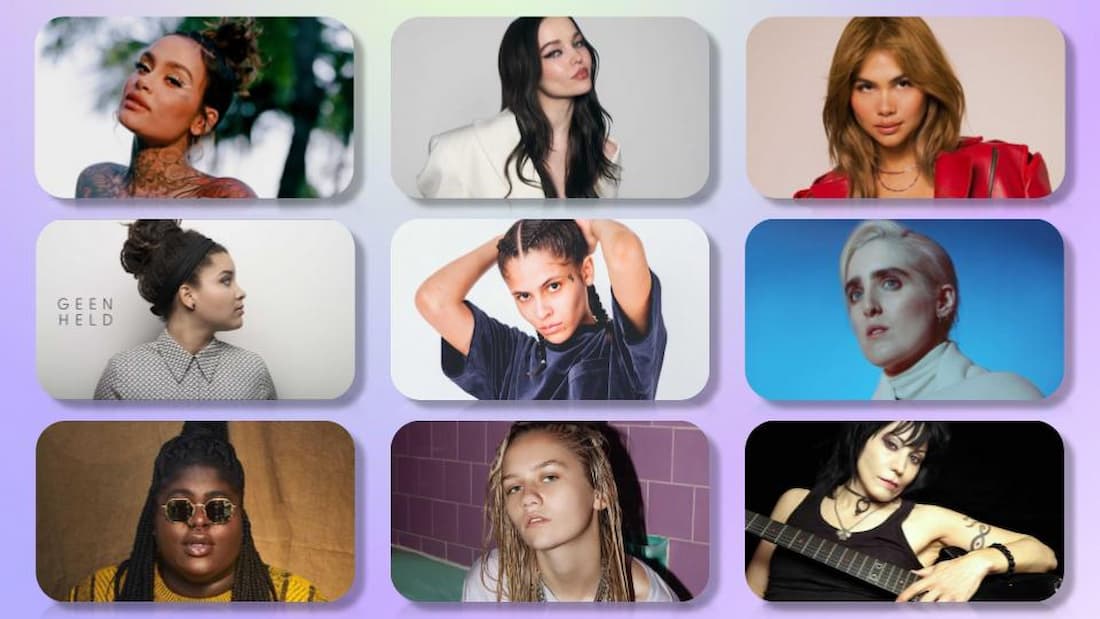 Queer representation has come a long way within the music industry as several noteworthy queer artists have done their bit to change the rigid rules of the game. While some of them are dazzling in the mainstream, others have been rising quite steadily of late.
However, what truly unites them is the fact that their sound gives voice and visibility to the queer community at large. Let alone solo artists, several amazing lesbian bands have also gone on to bring queer themes and stories to light through their music.
Although we must not recognize them for their sexuality alone, it is critical to acknowledge the melodies that the queer community can truly relate to. Therefore, we have done our best to recognize and celebrate some of the most popular and spectacular bisexual and lesbian artists who have courageously spoken about their queerness through their music.
It is not surprising then that their efforts have been appreciated and that they have been making waves in the music industry for decades now. Not only do these musicians help in reflecting your own identity and experience but they also certainly broaden your taste in music.
50. Julia Zahra
Queer musician Julia Zahra was born in Indiana in the United States of America. She was, however, adopted and raised in the Netherlands. The artist came to prominence in the Netherlands at the age of 18, when she won The Voice of Holland; therefore, becoming the youngest winner of the coveted show.
When she auditioned for The Voice of Holland, she sang Britney Spears' song "Oops!… I Did It Again". In fact, the youngster went on to score a number-one hit with it in the Netherlands.
Just in case you aren't from the Netherlands and not familiar with her, you can give her music a try.
49. Daniella Balbuena
Daniella Balbuena, better known by her stage name 070 Shake, is a hip-hop recording artist from New Jersey, who started her career after having become a part of the musical collective 070 in 2015.
She managed to gain attention for her guest appearances in two of Kanye West's songs in 2018. When it comes to her music, her songs primarily focus on themes of self-esteem and sexuality.
Daniella, in 2018, stated that she doesn't prefer to label herself as anything, but does, indeed, like girls. "Guilty Conscience" from her debut studio album Modus Vivendi is a must-listen.
48. Dove Cameron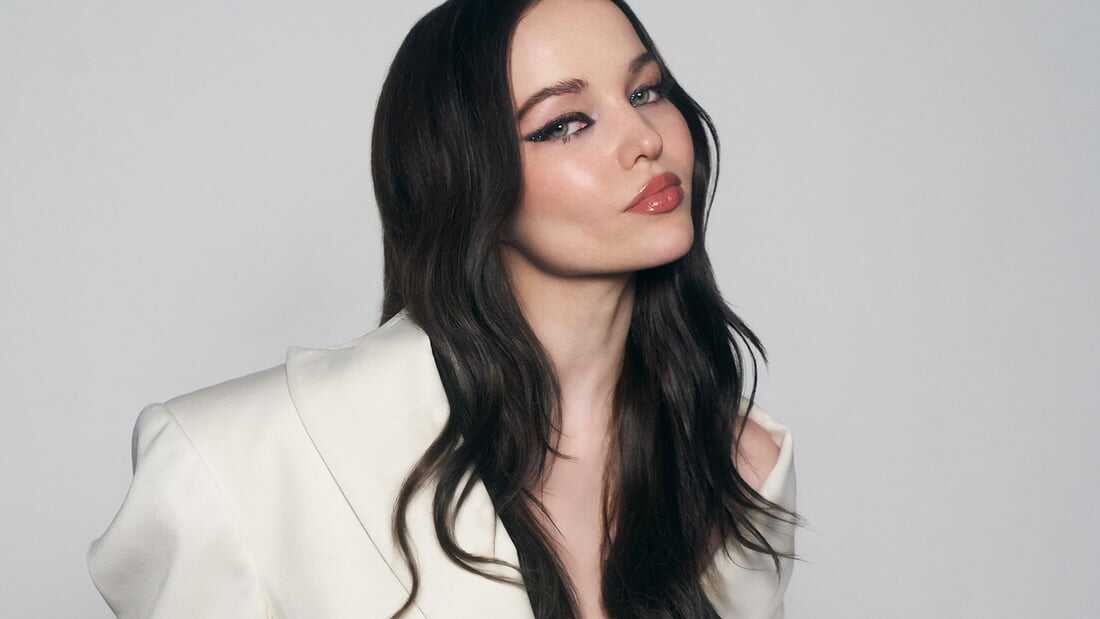 A former-Disney star, Dove Cameron is one of those celebrities who decided to officially come out as queer during an Instagram Live session in 2020. Her single, "Boyfriend", which was released in 2022, talks about how she can "be a better boyfriend than him." Even though Cameron has not labelled her sexuality yet, she does refer to herself as both queer and bisexual.
The artist has been a recipient of a Daytime Emmy Award, an American Music Award, an MTV Video Music Award, and two Nickelodeon Kids' Choice Awards, respectively. She has close to 50 million followers on her Instagram.
47. Feloni
Also known as Trish Best, Feloni is a rapper who took the call to come out as a lesbian during an episode of MTV's LOGO documentary series "Coming Out Stories" in 2006.
Since then, the artist has been very open about her sexuality. She became the first "out" rapper to have released an album - A Woman's Revenger - that focused solely on her sexuality.
Well, that says a lot about Feloni being content with her identity.
46. Shura
Shura, who is better known as Alexandra Lilah Denton, is a British singer, songwriter, and record producer who began playing the guitar when she was only 13 years old. She started recording music when she was only 16 and went on to release her debut single, "Touch", in 2014.
Her music mainly focuses on the genres of electropop and synth-pop and her songs revolve around significant themes such as missed opportunity, remorse, and nostalgia, to name a few. What's worth mentioning about Shura is that she has been out as a lesbian since she was 16 years old.
But, she decided to come out publicly in 2015 following the release of her music video of "Touch".
45. Chika
Chika is an American rapper who received a well-deserved nomination for a Grammy Award for Best New Artist in 2020. However, it was only apparently the beginning of things for her as she went on to grab a GLAAD Media Award for Outstanding Breakthrough Music Artist the following year as well.
However, the fame that her music fetched her didn't work in her favour at the start as it started to hamper the bi singer's mental fitness. While she had to take a break from music for some time, she seems to be back and kicking now.
Those who have heard her song "Save You" must have noted that it talks about the rapper's history with depression.
44. Carlie Hanson
Let's just start by stating that Carlie Hanson, who has looked up to Justin Bieber, always hoped to be discovered like he was. That explains why she and her friend started posting covers on YouTube after she turned 14.
She decided to enter a local iHeart Radio contest in 2016, which got her some attention. Not only that but it also provided her with an opportunity to record her single "Only One." Carlie, who came out on Twitter in 2018, has stated that she doesn't like to label herself and that gender doesn't really mean anything to her.
That said, we are just glad that she tries to be herself and that she's been quite open about her battle with stress and depression.
43. Joy Oladokun
Let's make some room for the talented Nigerian-American Joy Oladokun, whose music covers the genres of R&B, rock, pop, and folk. Like most artists on our list, her compositions are also influenced by her identity as a queer woman of colour.
Growing up in the world that we are, it's fairly understandable that the artist felt lonely being a Black queer Christian kid in the middle of nowhere. That is perhaps why she keeps bringing the topic up in her songs.
One of Joy's finest tracks so far is "Sunday"; a moving ballad about the struggles of coming out and being accepted by the community. The beauty of the track lies in the fact that it aims to highlight different members of the LGBTQ+ community in relationships.
42. Phoebe Bridgers
A recipient of four Grammy Award nominations, Phoebe Bridgers is an indie singer-songwriter from Los Angeles who identifies very openly as bisexual. She began her professional musical journey as a member of the band Sloppy Jane before going on to become a successful solo artist.
So far, the artist has released two albums and nineteen singles. Phoebe has gone on record to mention that she had a falling out with her mother after she decided to come out.
However, today, they seem to have reconciled. Besides being an outspoken member of the LGBTQ+ community, the musician is also known for progressive political views and has fundraised for various causes.
41. Clairo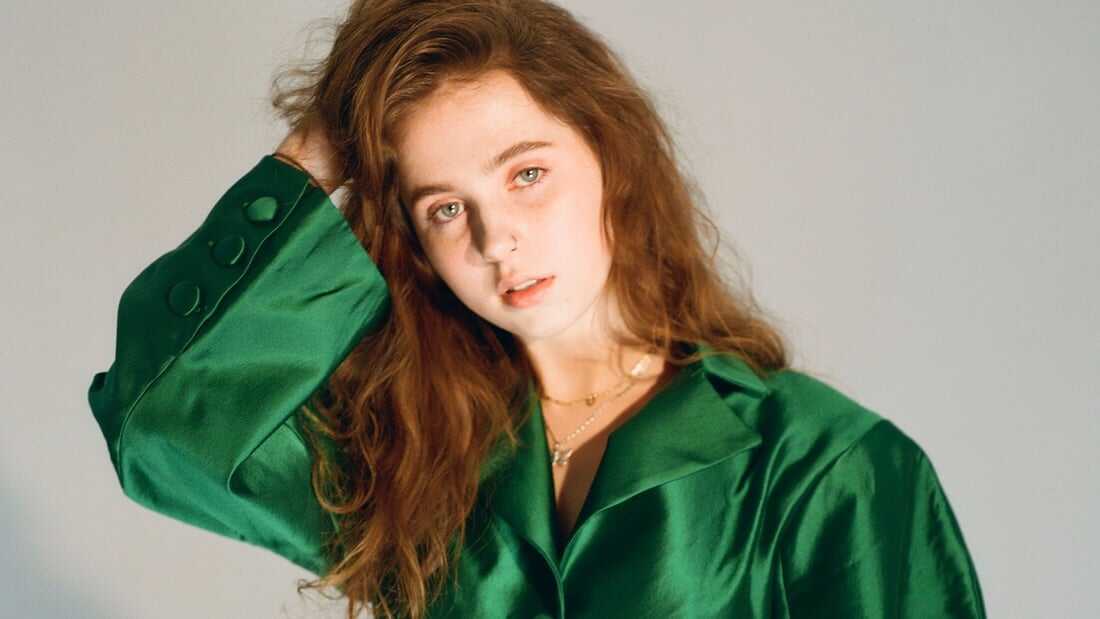 Claire Elizabeth Cotrill, better known as Clairo, is an American singer-songwriter who began posting music on the internet at the age of 13. She gained fame after one of her YouTube videos went viral in 2017.
While she decided to come out as bisexual online the following year, her song "Sofia", from her debut album Immunity, came to be hailed as a gay anthem. Cottrill, who was diagnosed with juvenile idiopathic arthritis at the age of 17, is reported to have signed an open letter to then-UK Equalities Minister Liz Truss.
This was because she was being vocal about banning all forms of LGBT+ conversion therapy.
40. Dodie
Dorothy Miranda Clark, popularly known as Dodie, is yet another musician who began her career by uploading original songs and covers to YouTube. Today, she has become a major figure of LGBTQ+ representation in the music industry.
The British singer-songwriter is best known for her song "She", which focuses on a girl being in love with another girl who, for some reason, can't reciprocate the feelings. While Dodie has released thirteen singles so far, she came out as bisexual in a YouTube video and released a song entitled, "I'm bisexual - a coming out song!", in 2017.
39. Mary Lambert
Best-known for her collaboration with Macklemore and Ryan Lewis on "Same Love", Mary Lambert has ensured that her music is very representative of her identity. The singer is openly gay and newly engaged to her partner, Wyatt Hermansen.
However, she had to struggle for many years to reconcile her Christianity and her sexuality, even after having come out as a lesbian. Songs like "She Keeps Me Warm" and "She Keeps Me Warm" are derived from her own life experiences.
38. Saara Aalto
Saara Aalto is a versatile Finnish singer and songwriter who released her first international album not so long ago. Her sound probably resonates with her listeners because it is emotional and dramatic in equal measure.
A new-age inspiration for people who just want to be themselves, she has a personality that is a whole lot of fun. All thanks to her powerful voice and talent, her debut international album, Wild Wild Wonderland, was populated with a ton of intensely catchy numbers.
Even though she has been public with her girlfriend for a while, she has also had a boyfriend in the past. But, now, she is openly and proudly lesbian.
37. Rituals Of Mine
Formally known as Sister Crayon, Rituals of Mine comprises mainly Terra Lopez and Dani Fernandez, and was founded by the former in 2010. Since they strive to incorporate a variety of styles and genres into their music, it is hard to actually pin them down into a category.
While songs such as "I'll always be in Love with You" sounds like classic 1950s style pop, others like "Devoted" thrive on their killer tempo and super strong vocals. Needless to say, it is difficult to deny that their signature electro-soul sound sounds pleasing to the ears.
36. Kany Garcia
Puerto Rican songstress Kany Garcia is widely considered the most successful non-winner in the history of the television show Objetivo Fama. An incredible Latin Pop singer, she is best known for her expressive lyrics and raspy voice.
Her compositions aim to cover a vast spectrum of topics and feelings, which is perhaps why they come across as both appealing and honest. Moreover, her music also tends to make one dance.
Those who wish to get familiar with Kany's work can start by playing En Vivo; a compilation of her greatest hits showcasing her amazing songwriting and vocal talents.
35. Anika Moa
This recording artist and television personality from Auckland, New Zealand released her debut album Thinking Room, in September 2001. It went on to reach the number one spot on the New Zealand Albums Chart.
Known for her thoughtful lyrics and exceptionally personal compositions, the artist thrives on her sweet and melodic voice to make an impact. Add to that the fact that she uses a diverse range of instruments in her music to create a refreshing sound.
Moa came out as openly lesbian in 2007.
34. Muna
Muna is an acclaimed queer band of three queer folks: Katie Gavin, Josette Maskin, and Naomi McPherson. The three reportedly chanced upon each other while studying at USC in Los Angeles.
Sooner than later, they decided to team up as a group. Their electronic pop songs revolve around intricate topics such as feminine identity, heartbreak, self-worth, and rejection. This is perhaps why several gay women can resonate with their compositions.
After the realization dawned upon the trio that they have been branded as a queer band, they vowed to use their music to help inspire younger people to be comfortable with their respective identities.
Needless to mention, the band feels that it can fill the gap for many teenagers who feel like they are not represented well in music.
33. The XX
The XX is an indie-pop band with a lesbian frontwoman. They have been making music since 2005 but had their big breakthrough when they released their debut album in 2009.
Known mainly for its distinct and minimalist sound that blends multiple genres of music, the group is spearheaded by Romy Madley Croft, who happens to be a lesbian. After having come out as a lesbian in 2010, she has slowly learned to talk about her orientation.
In fact, she was once even seen doing a joint interview with her girlfriend Rachel. While her sexual orientation is not something she goes on about, it is definitely something she hasn't tried to hide either.
32. Lionstorm
The Dutch queer/lesbian hip-hop duo Lionstorm consists of Gale Rama and Sterresoet van Schooten. What's interesting about them is that they are not only professional partners but also a couple.
One reason why the duo thought of making music in the first place was that they felt that there was a lack of lesbian artists and predominantly lesbian rappers across the globe.
Their first single, "No H8ro", which was released in 2019, was an attempt to clarify to their listeners that they were not straight. That said, they can often be heard rapping about pop culture and its rather delicate representation of queerness over the years.
31. Beatrice Eli
Beatrice Eli is a Swedish lesbian musician who has been interested in making music ever since she was a child. In fact, she used to love to express herself by dancing to music.
Even though her beloved parents are strict and religious, they do accept her for who she is now. Her 2012 single, "The Conqueror", dealt with topics like girls and intimacy.
Beatrice, who she said prefers the term lesbian over gay, doesn't want everyone to focus on her orientation. However, she does hope that her music can provide her listeners with some comfort and power. You must make time to listen to her song "Girls".
30. Hurray For The Riff Raff
Out and proud Puerto Rican frontwoman Alynda Segarra hails from the Bronx but has been living in New Orleans for a long time now. While the songs of Hurray for the Riff Raff are more Bob Dylan than Jenny from the Block, its ATO release The Navigator has a decidedly Southern vibe.
Also, it has to be mentioned that some of the band's finest music videos are as aesthetically pleasing as the sensational Lady Gaga's. Not only have they performed different styles of folk music as Segarra's project but they have also released several albums independently.
Alynda Segarra self-released Hurray for Riff Raff's first studio album, It Doesn't Mean I Don't Love You, in 2008.
29. Lynn Gunn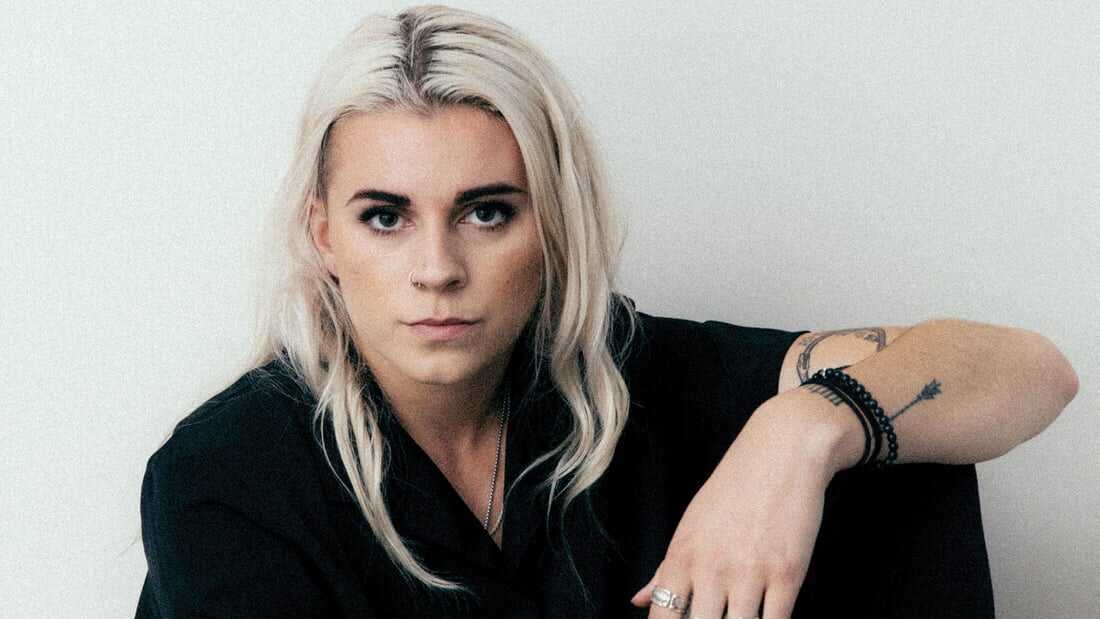 Lynn Gunn, who is best known for fronting the American rock band Pvris, has also teamed up with artists such as Tonight Alive and A Loss for Words. The fact that she has had a lifelong fascination with graveyards, death, and the occult is more than evident in many of the paranormal and macabre themes that are infused in her distinct compositions.
Gunn founded the lesbian-fronted band in 2013. They play several styles of music and can be seen experimenting with alternative rock, post-hardcore, psychedelic, EDM, and electropop. The artist has confessed that her biggest goal in the music industry is to be someone who inspires the younger generation.
We hope those who listen to her truly feel the same.
28. Victoria Monét
Those who are familiar with Victoria Monét's work would be aware of the fact that she used to write songs for Janelle Monáe, Ariana Grande, and Selena Gomez before her solo career took off.
She came out as bi in 2018 and confessed that she was proud to be a part of the new wave of queer female musicians, who have been setting the stage on fire of late.
Monét got herself involved with performing arts at a very young age. Besides singing in the youth choir at her church, she also performed in a city dance squad. Sooner than later, she took to writing and began working with producer Rodney Jerkins.
She set the ball rolling after the releases of "Monopoly" and "Ass Like That" in 2019.
27. Fletcher
Cari Elise Fletcher, who is known mononymously by her last name, is a singer and songwriter who shot to fame after the release of her single "Undrunk" in January 2019.
Not only did it become her first single to chart on the Billboard Hot 100 but it also reached number one on Spotify's Viral Chart in the United States of America.
She has been a practising vocalist from an early age, and she started to grab eyeballs after having added her music to Spotify. Not long after that, her professional journey commenced when she signed up for Capitol Records.
Fletcher, who was included on Forbes's 30 under 30 list in 2022, is a member of the LGBTQ+ community. She can be seen actively supporting organizations such as GLAAD, The Trevor Project, and It Gets Better.
26. Zolita
The interesting thing about Zolita is that she not only identifies herself as a lesbian but also as a witch. Yes, you read that right! If you don't believe us, just scroll through her YouTube song videos which have witchcraft incorporated into them.
The artist gained viral success with the release of the music video for "Explosion", which has garnered over twenty-one million views on YouTube as of this moment. Not many people are aware of the fact that Zolita directs the music videos for her work herself.
Her song, "Somebody I F*cked Once", has racked up over 50 million views on YouTube so far.
25. Halsey
Halsey first gained attention from self-released music on social media platforms and was signed by Astralwerks in 2014. Her debut studio album, Badlands, 2015 was certified Double Platinum by the Recording Industry Association of America (RIAA).
One of her recent songs, "Without Me", became a viral sensation and helped her gain popularity across the globe. In 2020, Billboard reported that Halsey has sold over 1 million albums and received over 6 billion streams in the United States of America, all thanks to her distinctive singing voice and unique style.
The artist proudly identifies as bisexual and, in March of 2021, changed the pronouns in her Instagram bio to she/they.
24. Laura Pergolizzi
Laura Pergolizzi is best known as LP and has released six albums and three EPs, thus far. She broke onto the mainstream music scene when her track "Muddy Waters" was featured on a very popular show, titled Orange Is The New Black.
Even though the maintenance audience got to know about her music after it was featured in the series, she had been making music for quite a while. Pergolizii has had a relatively successful solo career.
She has also put her songwriting skills on display by penning tracks for Cher, Rhianna, Celine Dion, and The Backstreet Boys, among others.
23. Chely Wright
Another talented country music artist who happens to be a lesbian is Chely Wright. She first gained fame after the release of the track Single White Female, which made it to the top spot on the country charts.
The artist is reported to have kept her sexuality a secret for a long time. Sadly, she had to withstand immense emotional pain until she decided to come out with a memoir of her life in 2010.
After taking the brave step, Wright went on to become a very active LGBTQ advocate; so much so that she established the charity Like Me. It is known to provide aid to LGBTQ youths.
Furthermore, she even took on the role of a spokesperson for programs like GLSEN.
22. Sinéad O'Connor
Inarguably one of the greatest singers to have ever come out of Ireland, Sinéad O'Connor rose to prominence soon after making her professional debut. While her first album charted globally, her second produced the hit song "Nothing Compares 2 U".
As a matter of fact, it was named the number-one world single by the Billboard Music Awards in 1990. What makes Sinéad apart from the rest is that she has always been outspoken about her spiritual journey, mental health struggles, and activism.
Even though she hasn't been very vocal about her sexuality, she has brought up her fight against abuses within the church.
21. Joan Jett
One of the original Queens of Rock and Roll, Joan Jett was duly inducted into the Rock and Roll Hall of Fame with Joan Jett And The Blackhearts in 2015.
The artist has been considered to be an influential voice in the rich world of music. From the riot grrrl movements of the '90s to her illustrious solo career and time with the band, she has had one heck of a time performing.
A noted animal rights activist and feminist, Jett is also known to have been a staunch supporter of the United States Armed Forces. We say so because she was seen touring and taking the stage for the deployed personnel.
20. King Princess
Mikaela Mullaney Straus, who is known professionally as King Princess, is a gay, genderqueer singer, and songwriter who debuted their first single, 1950, in 2018. Her music career took off as soon as the track went platinum.
Soon after, the artist started landing gigs at both Lollapalooza and Coachella and released her debut studio album Cheap Queen in 2019 to widespread critical acclaim. King Princess also signed on to open for Shawn Mendes, Kacey Musgraves, and the Red Hot Chili Peppers.
19. Arlo Parks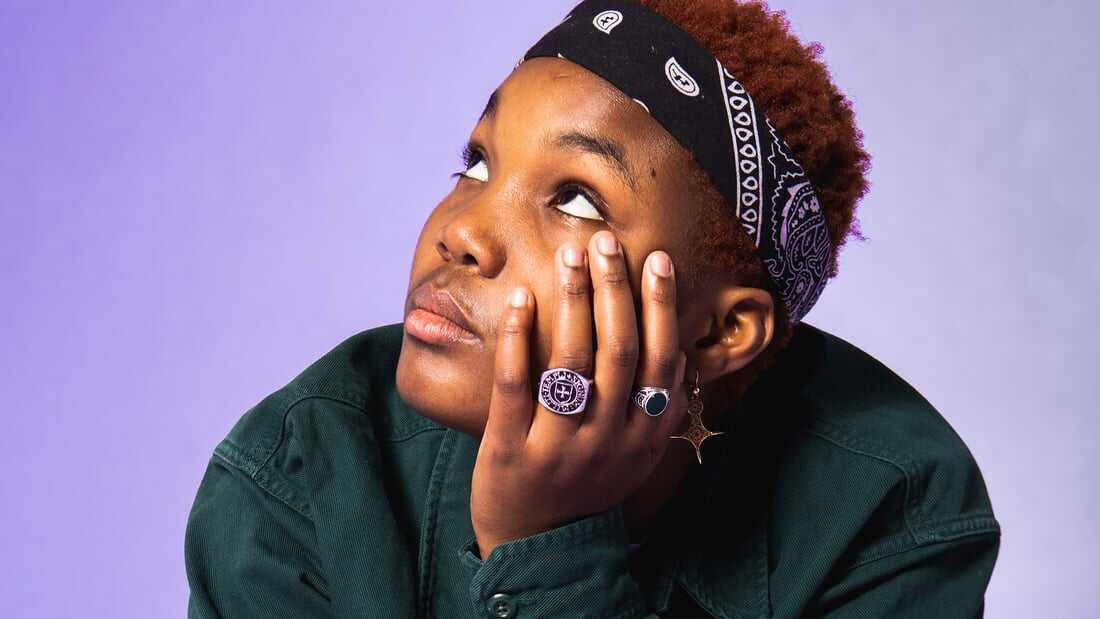 A talented singer and poet, Arlo Parks is an artist who has cited Sylvia Plath and Joni Mitchell as significant influences on her creative work. A competent R&B and indie-pop musician, she is known for singing songs that have distinctive lyrics.
Parks' debut album, Collapsed in Sunbeams, was released in 2021 and received acclaim from her listeners and music critics alike. Ever since it was released, the album has gone on to win numerous awards.
Artists such as Harry Styles and Billie Eilish have been fairly comfortable with her being the opening act for their performances.
18. Lesley Gore
Lesley Gore was a well-known singer in the 1960s and 1970s. The artist shot to fame at a very young age. In fact, she recorded the hit song "It's My Party" when she was still in high school.
Eventually, the track went on to become a Gold record. She decided to pursue music as a career while she was in the middle of her graduation from Sarah Lawrence College.
The "You Don't Own Me" transitioned to composing film soundtracks from 1980 to 2014. Props to Gore for never taking superficial steps to hide her sexuality. That said, she even hosted the PBS program In The Life, which revolved around issues of the LGBTQIA+ community.
17. Girl In Red
Marie Ulven Ringheim is the voice behind the pop project Girl in Red. When she first started recording songs in her bedroom, she mainly focused on themes of mental health, romance, and the experience of being an LGBTQ person.
It is not surprising then that she turned out to be a promising artist. Not only has she been labelled a queer icon by Paper magazine but she has also been listed as one of the most exciting singer-songwriters in the world of guitar music by The New York Times.
That said, it is imperative to mention that her debut album If I Could Make It Go Quiet, which was released in 2021, earned her three Norwegian Grammy Awards. Add to that the fact that she has produced two gold singles (Wanna Be Your Girlfriend and We Fell In Love In October), thus far.
16. St. Vincent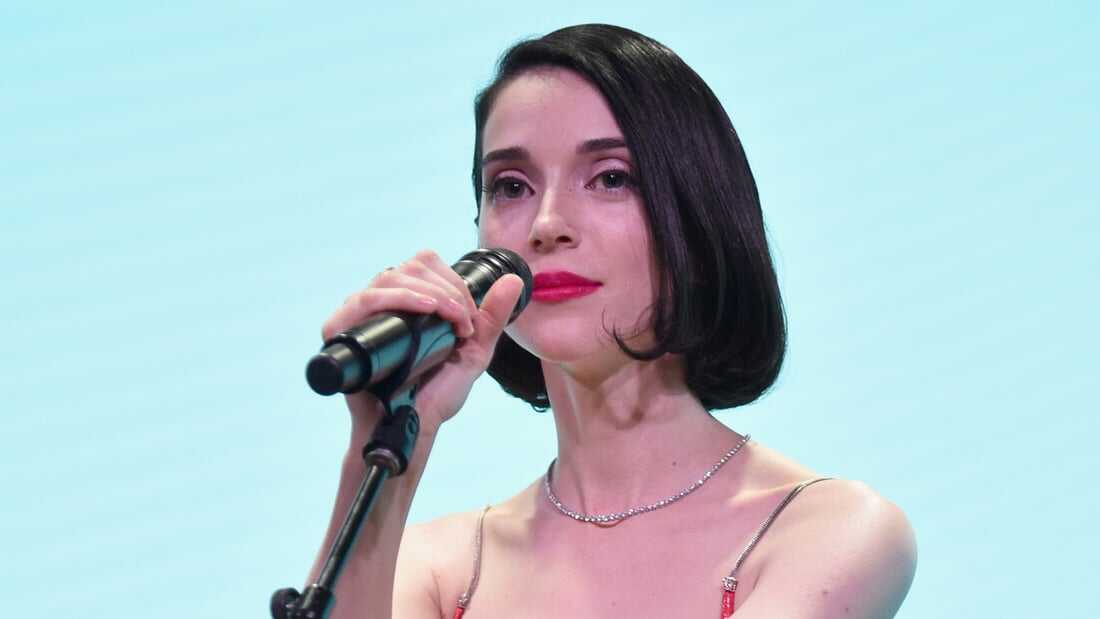 Also known as Annie Clark, St. Vincent is an artist who has had a notable influence on the pop-rock genre over the past decade. She is best recognised for her distinctive alternative rock style with electro-pop and soft-rock influences.
Not only has she released hit singles such as "Cheerleader" and "Cruel" but the artist has also co-written popular tracks like "Cruel Summer". While she gained further fame after having released her own successful solo albums and singles, she also made headlines for having dated a few female celebrities, including supermodel Cara Delevingne.
St. Vincent has gone on record to say that she believes in gender and sexual fluidity. More power to her!
15. Syd
Formerly known as Syd tha Kyd, Syd is an American alternative hip-hop artist who started her career as a member of Odd Future. It was an alternative hip-hop music collective that included Tylor the Creator.
She was the only woman and openly gay performer in the group. Syd, who has seen considerable success in the last decade as a solo artist, released her first solo single "All About Me" and her first album, Fin, in 2017.
That being said, she is also a member of the band The Internet, which thrives on its funk, jazz, and electro-pop blended style.
14. Brandy Clark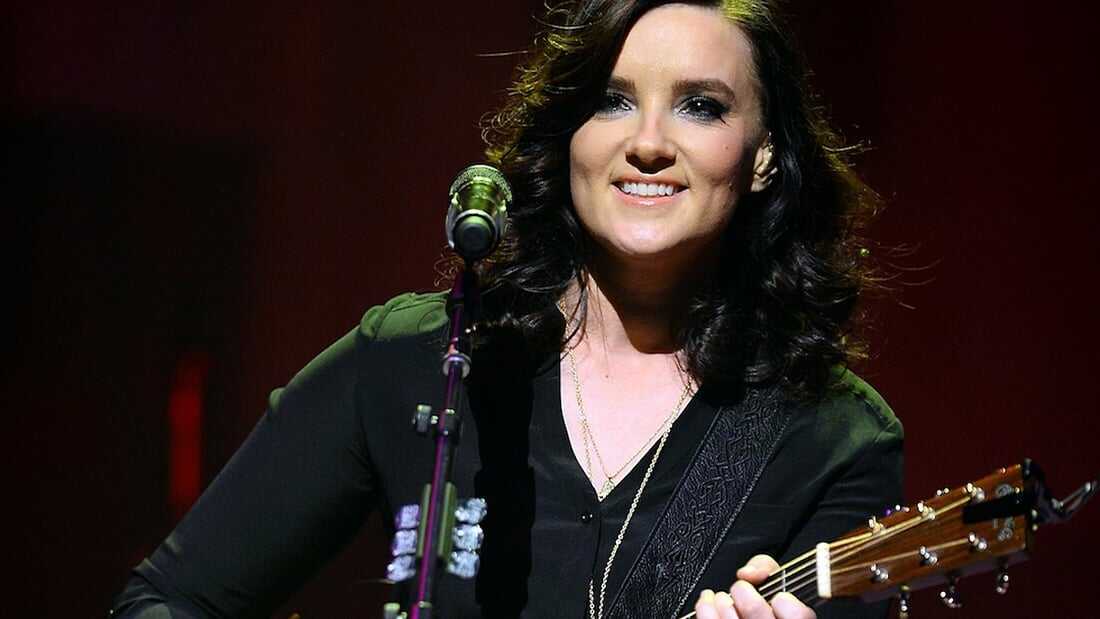 There is no denying that, traditionally, country music has not been an inclusive space for LGBTQIA+ people. However, country singer Brandy Clark vowed to change the norms by breaking some significant barriers.
An out lesbian country artist with a Grammy-nominated album, she used to write songs for many of today's prominent female country singers before having shot to fame as a singer herself.
After she released three singles in 2012, she was able to garner critical acclaim and, therefore, raised interest in her solo work. While "Stripes" was a song that was acknowledged by her listeners, it was her second album, Big Day in a Small Town, which went on to be nominated for a Grammy in Best Solo Country Performance in 2016.
13. Indigo Girls
This classic lesbian folk-rock band consists of Amy Ray and Emily Saliers, who are out lesbians. The girls have known each other since elementary school, and have been performing as a duo ever since they decided to become partners during their teenage years.
The duo started performing under the name Indigo Girls in 1985 and released the album of the same name in 1988. It featured a song called "Closer To Fine", which went on to become a huge hit at the time.
That said, what is pleasantly surprising is the fact that the band has continued to stay active and has released music independently on their label since 2007. Way to go, girls!
12. Brandi Carlile
Brandi Carlile gained name and fame with the release of her second album, The Story, which featured the well-received song "The Story". While she has been active in the music industry for decades, she has also made her presence felt in the early seasons of the television show Grey's Anatomy, which played her music frequently.
The artist, who has cemented her place in the pop culture lexicon, has an incredible singing voice and a distinctive folk-rock style with country and Western influences.
11. Kehlani
One must admire Kehlani for being quite open about their sexuality and gender identity. An R&B, pop, and hip hop musician, they first gained recognition at the young age of 14 as a member of the band PopLyfe, which made an appearance on the sixth season of America's Got Talent.
However, after having left PopLyfe, the young artist was forced to battle poverty and homelessness. Fortunately for them, they were able to get another break in 2013 when Nick Cannon offered them housing and studio time.
Needless to say, Kehlani has released multiple mixtapes and full-length albums since then.
10. Tegan and Sara
The epitome of 2010 indie lesbian music, Tegan and Sara is a band comprising Tegan and Sara Quinn, who are both identical twins and lesbians. The sixth album of the Canadian sibling duo, Sainthood, is credited with fetching them mainstream success.
They released one of their biggest hits, "Closer", in 2013. The nostalgic love track connected with most of its listeners as it strived to reminisce about simpler times. Tegan and Sara, who are seriously involved with LGBT activism, have also started the Tegan and Sara Foundation to support queer women and girls.
The talented duo has been awarded a well-deserved Outstanding Music Artist by GLAAD Media Awards.
9. Young M.A.
It is safe to say that Young M. A. has taken the throne as the younger generation's audacious lesbian rapper. The artist gained fame rather unconventionally when, in 2014, a Facebook post denouncing her music went viral.
Since no publicity is bad publicity, it only helped her rise to prominence in due time. Her debut single, "Ooouuu", went on to become a hit in 2016 and was, in fact, used by other prominent hip-hop artists.
She also released an album in 2019 and an EP in 2020. Add to that the fact that she made her acting debut in an episode of Mr. Robot. One has to acknowledge Young M. A. for being vocal about the fact that she has always been attracted to women.
8. Hayley Kiyoko
While most of us take time to make peace with our sexuality, Hayley Kiyoko has shared that she knew that she was gay when she was as young as six years old.
A fantastic representative for Millennial and Gen Z queer femme music fans, she got her start as a young actor and musical performer after making an appearance on Disney's Lemonade Mouth and Wizards of Waverly Place.
Kiyoko's hit single "Girls Like Girls" not only became a popular lesbian anthem when it was released in 2015 but it also pretty much turned her into a favourite for young LGBT fans.
7. Sia
The "Cheap Thrills" singer was born and raised in Adelaide, Australia. She started her career as a vocalist in the acid jazz band Crisp in the mid-1990s. After her band disbanded, she released her debut studio album, OnlySee.
The musician came out as part of the LGBTQ community in 2013 via a tweet. However, after two of her albums were certified gold by the Australian Recording Industry Association, she decided to take a hiatus from performing and focused on songwriting for other artists.
Her songwriting skills peaked in the true sense of the word with hits such as "Titanium", "Diamonds", and "Wild Ones". Sia is an advocate for animal rights and has received nearly a dozen ARIA Awards and nine Grammy Award nominations, among other accolades.
6. Tracy Chapman
This folk and soul singer is best known for her incredibly moving songs. She got her big break in the 1980s as a student at Tufts University after having signed with Elektra Records.
Soon after, her album, Tracy Chapman, was released. While Tracy Chapman's "Fast Car" was already rapidly gaining popularity in 1988, tracks such as "Baby Can I Hold You" and "Give Me One Reason" only added to her success.
Like most queer artists, she also seems to be quite private about her personal life. However, a few of her girlfriends have confessed to being in a relationship with her in the past.
5. Queen Latifah
Make way for Queen Latifah, who has established herself both as a famous actress and a musician. One of the most powerful lesbian singers to make it to our story, she is widely regarded as the "Queen of Rap".
Latifah, who started as a hip-hop artist, was a beatboxer for Ladies Fresh and a member of Flavor Unit. She shot to fame after having released her first single, "Wrath of My Madness", in the late 1980s.
Another popular track by the singer is "U. N. I. T. Y.", which was released in 1993. It was acknowledged for its criticism of misogyny in hip-hop culture. Latifah's musical style seems to have gone the soul and jazz way since the early 2000s.
4. Dusty Springfield
Dusty Springfield's illustrious career as a musician is a testament to the fact that queer women have been a part of the music industry long before it was safe for them to come out publicly.
Known for her beautiful soprano voice and beloved pop ballads, this iconic English singer has worked for five decades. However, some of her most popular tracks were released in the 1960s.
Not many know that the "You Don't Have To Say You Love Me" singer struggled with mental illness and drug addiction throughout her career. In fact, it's been even said that her anxiety issues are due to her being outed as a lesbian.
3. K.D. Lang
Born Kathryn Dawn Lang, k.d. Lang is an essential addition to any story that is striving to cast a light on the finest lesbian singers of all time. The artist grew up in Alberta, Canada, where she first gained recognition as a member of The Reclines, which was a Patsy Cline tribute band.
Not long after that, she rose to global fame after having performed at the Winter Olympics in 1988. Lang's style has been described as cowboy punk, or "cowpunk", and her music is an incredibly satisfying mix of pop and country.
Even though she has had a country influence, her most popular hit to date is "Constant Craving", which was as mainstream as it could have possibly gotten at its time of release.
2. Janelle Monáe
The incredibly talented Janelle Monáe has risen to fame over the past decade. While she first grabbed eyeballs after having appeared on Fun.'s "We Are Young", she went on to receive critical acclaim with her subsequent albums.
The artist, who has even dabbled in acting, has a unique musical style which bridges genres such as pop, hip-hop, R&B, funk, and progressive soul. Her pop song, "You Make Me Feel", from the album Dirty Computer, is arguably her biggest to date.
Monáe has claimed to be heavily inspired by Prince and has publicly described herself as pansexual and bisexual. Not only that but the fearlessly creative artist has also shared that she is nonbinary.
1. Melissa Etheridge
Melissa Etheridge has been an important member of the lesbian community for decades. In fact, she is known to have regularly performed at lesbian bars before her eventual rise to prominence.
The artist made headlines in 1993 when she decided to come out as a lesbian at the Triangle Ball; a celebration of Bill Clinton's inauguration. Since then, she has been a promising gay rights activist and, of course, a proud member of the community.
Not long after publicly coming out, Etheridge produced two mainstream hits on her fourth album, Yes I Am: "Come To My Window" and "I'm The Only One.". All thanks to her powerful rock-and-roll vocals and passion for music, these songs have managed to stick around as well-regarded favourites.