»
Top 50 Best Summer Movies Of All Time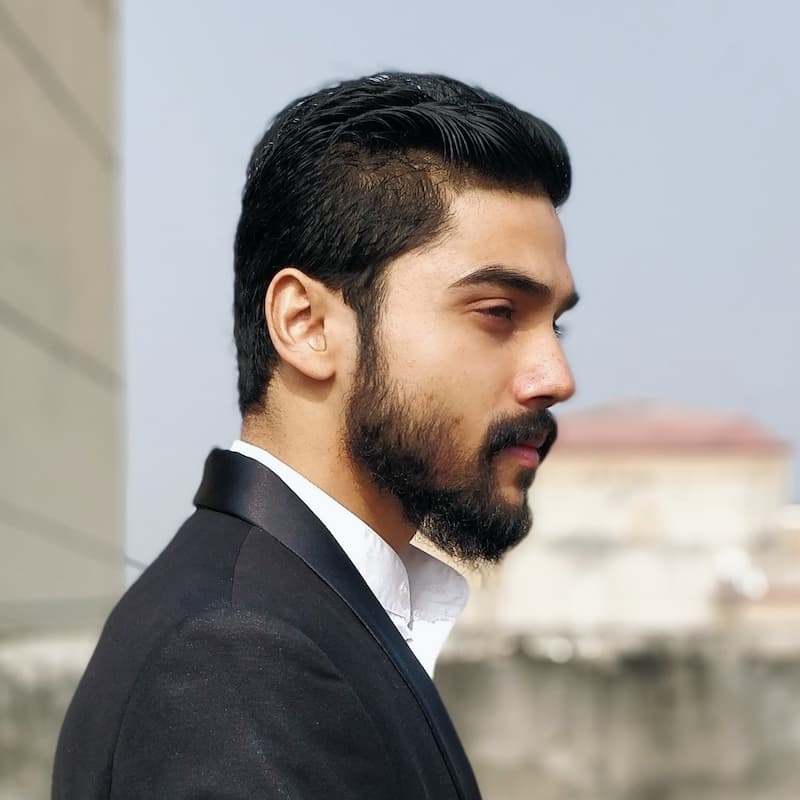 Shivam-Posted Dec 29, 2022
---
'Summer' is a term that manages to evoke a ton of sun-soaked memories from our past, which is perhaps why most of us miss that last-day-of-school feeling that the warmer months used to bring during our childhood.
We may have grown up now, but some of us still depend on summertime to set things straight in our lives.
Not only do we seem ready to head out in our flip-flops and load up on sunscreen when the summer holidays arrive but we also try to watch a ton of ultimate summer flicks to boost our mood.
What is special about these movies is that they carry an uncanny ability to provide solace, escapism, and summery vibes to those seeking them all.
So, if you are someone who likes the summer season more than any other, trust us to fetch you a list of the finest summer-themed motion pictures that can almost make you feel like you're there already, no matter what the season.
That said, we are going to be talking about titles whose stories are either set during the summer season or unfold in a sunnier climate.
50. Mamma Mia! (2008)
This fan-favorite musical romantic comedy traces the journey of Sophie and her family, who are busy preparing for her wedding.
However, the plot thickens when the bride-to-be secretly invites three men - who happened to have loved her mother in the past - hoping that one of them might just be her father.
A feature film that is almost certain to put you in a good mood, Mamma Mia! provides you with an enjoyable cinematic experience.
It became the highest-grossing live-action musical following its theatrical release at the time.
49. Point Break (1991)
Trust director Kathryn Bigelow to showcase surfing at its best in this edgy action thriller that has been headlined by actors Patrick Swayze and Keanu Reeves.
We follow FBI agent Johnny Utah as he infiltrates a group of surfers involved in several bank robberies. However, the plot offers a twist when he is seen befriending the gang's leader, Bodhi.
One of Katherine Bigelow's earliest hits, Point Break showcases Patrick Swayze playing the unforgettable part of bad boy surfer Bodhi.
Keanu Reeves holds his own in this frenetic thriller, whose adrenalin-chasing characters are constantly on the lookout for their next thrill.
48. The Goonies (1985)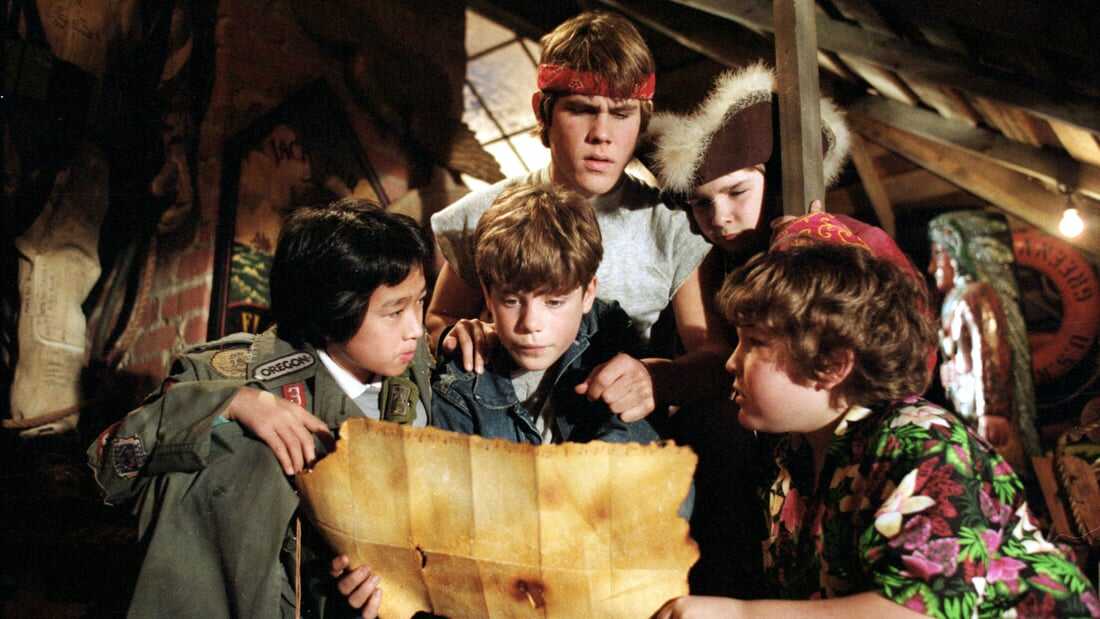 Written by the dream team of Chris Columbus and Steven Spielberg and helmed by Richard Donner, The Goonies chronicles the journey of a group of young misfits, called The Goonies, who discover an ancient map.
Together, they deduce that they must set out on an exhilarating adventure to find a legendary pirate's long-lost treasure.
The motion picture, which comprises all the ingredients for a classic, nostalgic story, can be seen during the summer months for as many years as one wishes.
It allows us to experience wonder and joy through the eyes of its convincing kid protagonists.
47. Vicky Cristina Barcelona (2008)
This deftly directed Woody Allen project thrives on the relaxing and carefree vibe that it provides to its viewers.
The story follows two friends on a summer holiday in Spain, who become attracted to the same painter. However, they have no idea that his ex-wife is about to re-enter the picture.
While the movie rides heavily on the performances and electric chemistry that its star cast shares, the beautiful surroundings work like a cherry on top of the cake.
Vicky Cristina Barcelona won Penelope Cruz both the Academy Award and BAFTA Award for Best Supporting Actress.
46. Grease (1978)
This perennial musical favorite, which has been helmed for the screen by Randal Kleiser, continues to be revisited by folks who grew up in the late '70s.
We are introduced to Danny and Sandy, who, while vacationing in Australia, end up getting involved in a passionate love affair.
Even though they part ways thinking that they might never see each other again, fate has other plans in store.
Watching the two characters have the "supposed" summer fling in this popular musical romantic comedy is a whole lot of fun.
45. Monsieur Hulot's Holiday (1953)
Starring and helmed by Jacques Tati, this French comedy-drama introduces its viewers to the clumsy and pipe-smoking Monsieur Hulot.
We catch the well-meaning titular character traveling to a beachside hotel for a vacation, where he ends up causing a lot of havoc accidentally.
The internationally renowned motion picture, which was allowed entry into the 1953 Cannes Film Festival, is credited with making a ton of people fall in love with France and its beachside beauty.
44. Celine and Julie Go Boating (1974)
In French New Wave veteran Jacques Rivette's Celine and Julie Go Boating, we witness a pair of young women learn that their daily lives are mysteriously linked by a bizarre melodrama that seems to be playing itself out in a hallucinatory parallel reality.
Even though you may not find this motion picture on any other list of summer movies, trust us when we say that is an experimental feminist fantasy drama that needs to be visited at least once.
The film won the Special Prize of the Jury at the Locarno International Film Festival and was an Official Selection at the New York Film Festival in 1974.
43. Gimme the Loot (2012)
While many motion pictures are set in the summer of New York, it is director Adam Leon's Gimme the Loot that happens to be one of my favorites.
We follow Malcolm and Sofia taking a call to get back at rival graffiti artists, who ruined their latest masterwork, by tagging the Home Run Apple of baseball's New York Mets.
As we follow the journey of our protagonists, we can almost feel the inner-city heat pressing down on them.
The motion picture competed in the Un Certain Regard section at the Cannes Film Festival and won the Grand Jury Prize at the SXSW Film Festival in 2012.
42. The Parent Trap (1998)
Filmmaker Nancy Meyers allows her detailed and dedicated attention to the middle-class to come to the fore in this family-friendly remake of 1961's The Parent Trap.
The story follows two identical twins, Hallie and Annie, who are separated after their parents' unfortunate divorce. However, the girls discover each other at a summer camp years later and decide to switch places intending to reunite their parents once and for all.
Lindsay Lohan shines in her breakout role in this ineffably sweet motion picture that is draped in the warmth of summer.
41. Lilo & Stitch (2002)
Bankrolled by Disney and helmed by Chris Sanders and Dean DeBlois, Lilo & Stitch is an animated science fiction comedy-drama feature that traces the journey of an extraterrestrial entity named Stitch, who heads straight to planet Earth after having escaped from prison.
While on earth, he tries to impersonate a dog. Soon after, we catch the plot thickening when Lilo adopts him from an animal shelter.
This delightfully sincere and "sunny" Disney flick is as hilarious as it is educative. We say so because it strives to convey to its viewers that family and relationships mean that nobody should be left behind or be dropped like a hot potato when the going gets tough.
40. National Lampoon's Vacation (1983)
One of the most popular road-trip comedies to have been produced anywhere in the world, National Lampoon's Vacation was a smashing success at the ticket windows.
The film tracks the journey of Clark Griswold, who decides to embark on a cross-country expedition from Chicago to an amusement park in Los Angeles, California, with his family.
However, their vacation soon turns into a nightmare when they start encountering one hurdle after another. The riotous road-trip comedy might feel a little dated today, but it proved to be such a big hit that it led to several subsequent sequels.
39. The Way Way Back (2013)
This charming coming-of-age drama tells the story of Duncan; a shy and reticent teenager who visits a beach house owned by his mother's boyfriend.
Soon after, we catch him being visibly annoyed with everyone and, thus, making his way to a local water park.
There, he stumbles upon Owen, who not only becomes a valuable father figure to him but also helps him in opening up to the world.
Even though the film may come across as predictable in its portrayal of dysfunctional family dynamics, its beauty lies in its endearing depiction of those uncomfortable teenage years when we often felt that we are a bit too old to go on a holiday with our respective parents.
38. Dope (2015)
We have all tried to pass our hazy summer days by getting into trouble with our friends, and Dope, helmed by Rick Famuyiwa, is a tribute to the times that we so fondly remember.
We catch Malcolm and his friends attending an underground party of a drug dealer. However, the cops soon raid the gathering and the friends somehow manage to escape.
The catch here is that Dom, for some reason, hides drugs and a gun in his backpack. This amusing crime comedy is coupled with a relatable coming-of-age story, which is why it comes across as fresh and inventive in equal measure. A summer film to catch with your pals.
37. Midsommar (2019)
Since the inception of mankind, the human heart has had the innate desire to belong. What accompanies this pertinent desire is the longing to find solace in those who care for you.
Therefore, in a world full of contrasts, an unconventional yet humane horror film like Midsommar forces the viewers to debate its peculiar presentation on the rather misused context of "coexistence".
There's an underlying sense of unease and anticipation that has been laid out smoothly in this Ari Aster-helmed project.
Therefore, what seems like a fun trip for Florence Pugh's Dani and her pals soon turns into a nightmare of the highest order; one that unfolds rather dramatically in the sun-soaked setting of the screenplay.
36. The Seven Year Itch (1955)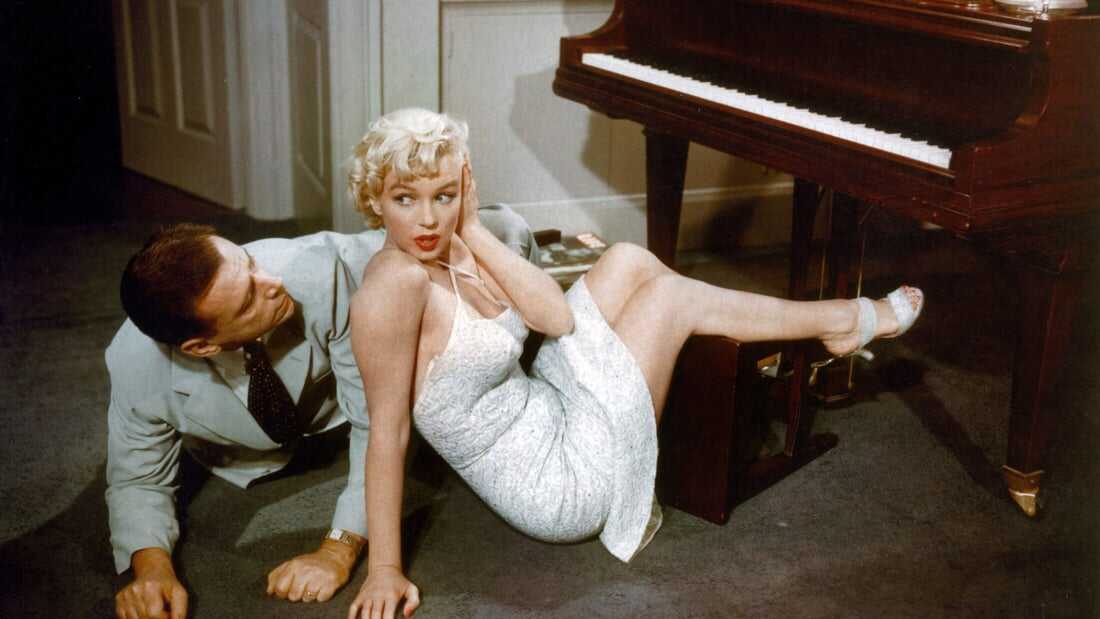 Billy Wilder's sultry comedy feature from the mid-1950s tells the story of a loyal husband with an overactive imagination, who is seduced by a gorgeous neighbor during the summer.
The motion picture comprises one of the most enduring pop-culture images of all time; one that saw the iconic Marilyn Monroe standing over a subway grate, which causes her wonderful white dress to lift instantly.
While The Seven Year Itch is a testament to Monroe's incredible talent as a comedic actress, it should also be seen for the chemistry that she shares with Tom Ewell.
35. Sylvie's Love (2020)
Sometimes, even when life seems to be pulling you and someone you love away from each other, the universe gives you a chance to find each other if the will is, indeed, strong.
That is precisely what happens when Sylvie and Robert embark on a passionate affair in this Eugene Ashe directorial venture.
Sylvie goes on to have an endearing summer romance with a saxophonist who takes a summer job at her father's record store in Harlem.
However, circumstances soon force them to part ways. Be that as it may, the two discover that their feelings for each other have not faded when they reconnect years later.
Sylvie's Love thrives not only on its stunning jazz score but also on its romantic tale which is as warm as the New York Summer of 1957 in which it is set.
34. Forgetting Sarah Marshall (2008)
In Nicholas Stoller's Forgetting Sarah Marshall, we are acquainted with composer Peter Bretter, who, after having been dumped by his girlfriend Sarah, decides to go for a Hawaiian vacation.
However, things get a tad complicated for Peter - and interesting for the viewers - when he discovers that Sarah has checked in at the same resort as his.
So, will this rude shock end up ruining his vacation? This witty motion picture, which rides on Jason Segel's portrayal of the forlorn Peter, manages to fairly balance tropes of a raunchy sex comedy and surprisingly heartfelt romance.
33. Luca (2021)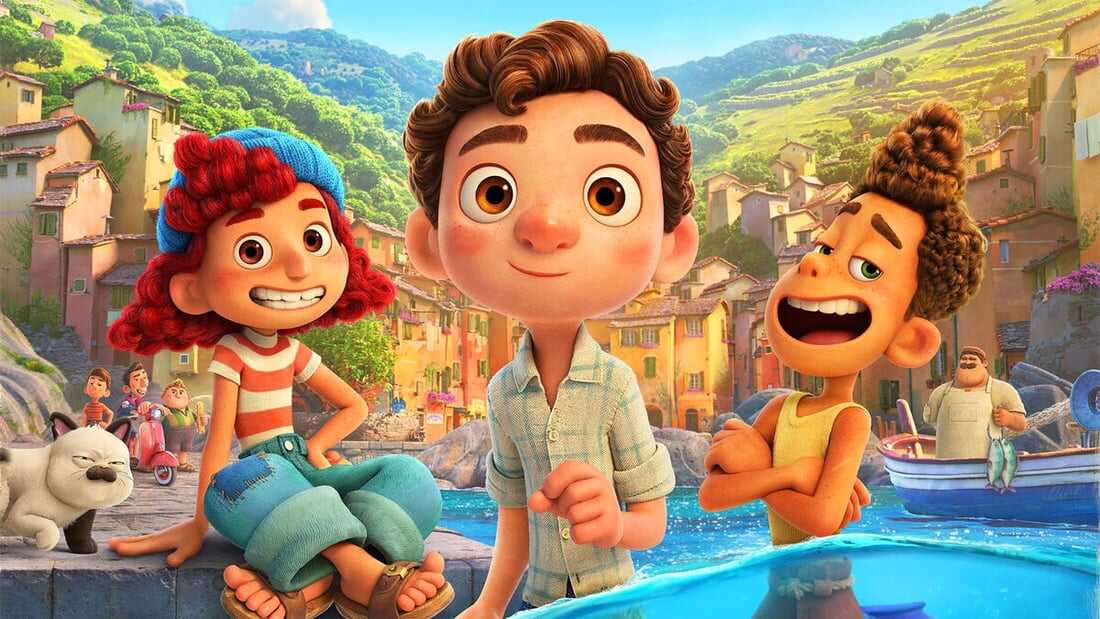 This computer-animated coming-of-age fantasy film is set against the beautiful backdrop of the Italian Riviera. Backed by both Disney and Pixar, the delightful coming-of-age story revolves around a sea monster, Luca, who befriends Alberto, another one of his kind who takes him on a land adventure.
Luca goes on to experience a summer full of ceaseless excitement while keeping his parents in the dark. This gloriously original film will connect with anyone who misses enjoying the childhood innocence of spending the summer with their best mates.
32. Everybody Wants Some!! (2016)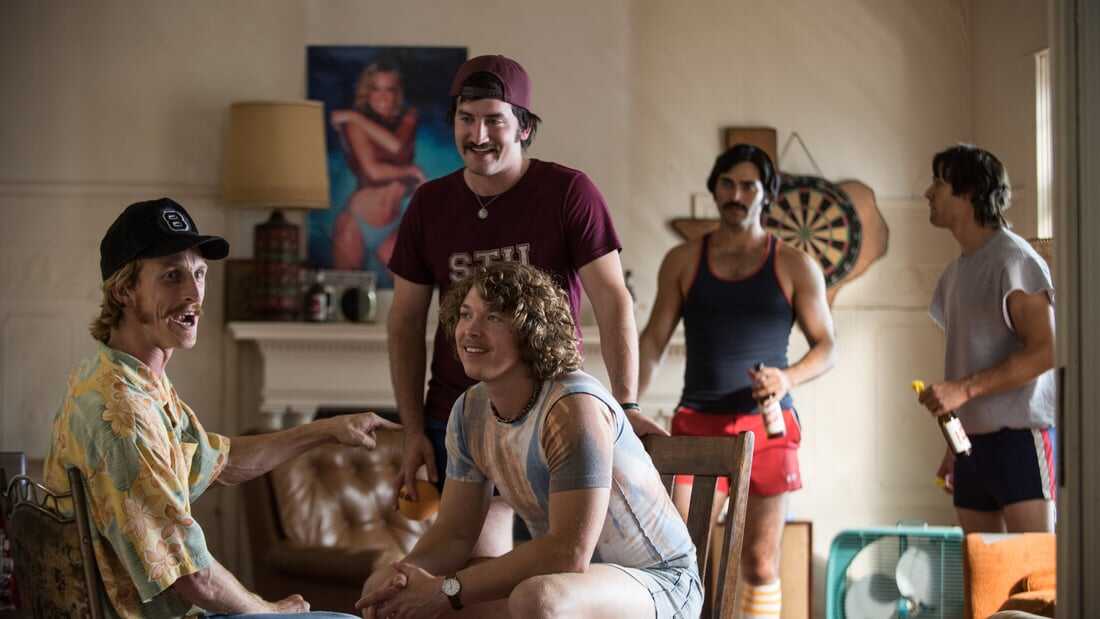 This Richard Linklater-helmed feature film is seen as a spiritual successor of sorts to the director's own Dazed and Confused from 1993.
Everybody Wants Some!! focuses on college freshman Jake, who moves into the communal house of his baseball team. He strives to relish the final weekend of the summer before classes begin.
With his roommates, Jake navigates the ups and downs of growing up unsupervised. The easygoing quality of Linklater's lens does its best to capture the feelings in the flick.
So, even if you sense that the plot takes a backseat here, the characters will make you feel that you are right there with them.
31. Body Heat (1981)
Summer can be fun, but it can also lead to chaos and challenges in more ways than one. Body Heat, which is an updated riff on Billy Wilder's classic noir Double Indemnity, only goes on to prove us right.
Literally and figuratively one of the hottest mainstream movies that you will ever chance upon, it tells the story of a woman who persuades her lover to murder her affluent husband.
The plot of this Lawrence Kasdan directorial venture unfolds in the dizzying Florida heat and thrives on the passionate performances of its central performers.
All thanks to the film, actor Kathleen Turner was named one of the "100 Sexiest Stars in Film History" by Empire magazine.
30. Pauline at the Beach (1983)
The characters of this wordy romantic comedy from Éric Rohmer seem to be feeling hot, peeved, and bored. Therefore, you can't blame Marion and her younger cousin Pauline for heading out to spend their vacations at the picturesque Normandy coast in pursuit of excitement.
A delicious time capsule of a 1980s summer holiday, Pauline at the Beach is the third in the 1980s series "Comedies and Proverbs" by Rohmer.
The film, which won the director the Silver Bear for Best Director at the 33rd Berlin International Film Festival, is a treat for viewers and critics alike.
29. Morvern Callar (2002)
Director Lynne Ramsay's Morvern Callar is a psychological drama that makes us empathize with an urban girl who is numbed by the death of her boyfriend.
Soon after, we catch her leaving for Ibiza with her best friend. It is imperative to mention that her hedonistic trip encourages her to go through many internal transformations, and, in the process, change the way she relates to the world.
Based on Alan Warner's novel of the same name, Morvern Callar premiered during the Directors' Fortnight at the Cannes Film Festival in 2002, where it ended up winning the Award of the Youth for Best Foreign Film.
Additionally, actor Kathleen McDermott was awarded the Best Actress Award at the BAFTA Scotland Awards the same year.
28. Adventureland (2009)
In this Greg Mottola-helmed comedy, we catch the talented Jesse Eisenberg and Kristen Stewart portraying two bored teens, who meet each other and embark on an on-and-off romance while working at an amusement park.
While this 1980s-set teen movie tells a story that might make one want to figure out the person that they want to be, what makes it even more relatable is the fact that it will connect deeply with anyone who has ever taken up a mundane summer job to make a few bucks.
Better still, the hangout comedy takes you back to your summer days as a teenager during which a sense of longing and freedom used to take precedence.
27. Unrelated (2007)
Helmed for the screen by Joanna Hogg, Unrelated traces the journey of a woman, who, while being involved in an unhappy relationship, decides to take refuge with her friend's posh family on holiday in Tuscany.
While this subtly painful comedy of manners may not be everyone's cup of tea during the summers, what we can tell you is that several critics have called its release a turning point for British cinema.
Even though Unrelated was hailed as one of the most original British films of 2007, what made it connect with a majority of its viewers was its surprisingly 'un-British' style and atmosphere.
26. The Kings of Summer (2013)
Director Jordan Vogt-Roberts strives to tell the tale of three teenage friends, who decide to leave their dysfunctional families and live a secluded life in the woods.
However, they soon realize that one cannot really run away from their family. This winningly offbeat coming-of-age comedy-drama premiered at the Sundance Film Festival in 2013 to critical acclaim.
A sweet and sunny entry in the packed coming-of-age genre, The Kings of Summer is a must-watch for those who are both very close and not-so-close to their family.
25. Summertime (1955)
Beloved screen star Katharine Hepburn toplines filmmaker David Lean's romantic-comedy-drama, in which she can be seen playing an American spinster, whose dream of romance becomes a reality when she chances upon a dashing Italian man vacationing in Venice.
However, she has to make peace with her bittersweet reality when she learns that he is already married. This impermanent holiday romance, which is every bit as lovely and as heart-stirring, is set in Venice, which is as cinematic as a film location can be.
Thriving on its beautiful canals, plazas, and "summertime" feel, Venice goes on to become an integral part of the story.
Add to that the fact that it is refreshing to catch Katharine Hepburn playing a woman longing for companionship in this mature love story.
24. The Talented Mr. Ripley (1999)
Written and directed by Anthony Minghella, this stylish thriller is based on Patricia Highsmith's novel of the same name.
The beguiling and seductive motion picture, which is set in the late 1950s New York, traces the journey of a young underachiever, Tom Ripley, who is sent to Italy to retrieve an affluent and spoiled millionaire playboy.
However, Mr. Ripley resorts to taking extreme measures when the errand fails. What is enticing about this movie is the fact that its dark plot comes across as even more potent against the beautiful and sunny backdrop of an Italian summer.
Watch out for Matt Damon's quietly unnerving performance as the titular character.
23. Dazed and Confused (1993)
Filmmaker Richard Linklater's cult classic coming-of-age feature is set in 1976 Texas where a group of party animal teenagers decides to go all out to celebrate the last day of high school.
Not only are they seen hounding freshmen but they also resort to partying at a local pool and indulging in drugs, among other things.
An unforgettable film about the American youth culture, Dazed and Confused thrives on Linklater's remarkable ability to capture moments and feelings on camera.
Add to that the fact that the performances of the entire cast come across as naturalistic. Watch out for Matthew McConaughey's David Wooderson who seems determined to cling to his beloved teenage years.
22. Thelma & Louise (1991)
Director Ridley Scott has explored quite a few cinematic genres, and he hit the ball out of the park with this road crime comedy-drama as well.
The plot tracks the journey of a docile housewife Thelma, who accompanies her pal Louise, an independent waitress, on a short fishing trip.
However, their outing takes a turn for the worse when a man attempts to rape Thelma at a bar. In a fit of rage, Louise ends up killing him and the two are left with no option but to flee to Mexico.
Thelma & Louise rides heavily on the chemistry that its two leads share. It is truly empowering to catch the two women looking after each other throughout the course of their spectacular journey. And, oh, watch out for the iconic finale.
21. Little Miss Sunshine (2006)
Sunny by name and sunny by nature, this surprisingly feel-good tragicomedy tells the story of members of the dysfunctional Hoover family, who decide to travel across the country to ensure that their beloved daughter is able to participate in a beauty pageant.
Even though it is clear that the family is a team of undeniable misfits, the story illustrates how they manage to stick together through all the ups and downs of their journey.
The critically and commercially acclaimed motion picture premiered at the Sundance Film Festival. It was lauded for its performances, direction, screenplay, and humor.
20. In the Heights (2021)
Helmed for the screen by Jon M. Chu and based on the stage musical of the same name, In the Heights is set over several simmering summer days.
We are introduced to Usnavi, a store owner in Washington Heights, who wishes to go back to his parent's homeland.
However, he soon finds his life getting intertwined with the other residents of the neighborhood who seem to be chasing their own little dreams.
While this musical drama derives its strength from its theme of identity, its beauty surfaces as the story comes alive in the streets of Washington Heights; a place whose culture and music are as hot as its temperature.
19. The Green Ray (1986)
Summer holidays come with an expectation of ceaseless relaxation and enjoyment. So, an unexpected terrible day during the holidays does feel like a personal failure to all of us.
Our protagonist, Delphine, can be seen sharing our perspective in director Éric Rohmer's The Green Ray. In the summer of 1986, Delphine, a lovely young woman, decides to situate herself in Paris with no company and nowhere to go.
While we catch her failing to make connections during a sporadic holiday, we also witness her anxieties getting the better of her judgments.
However, somewhere along the way, she ends up finding something that she didn't realize she needed. The beauty of this motion picture lies in the fact that it doesn't shy away from showcasing the summer vacation as a source of acute anxiety, and that is precisely what makes it one of the most authentic credits to make it to our compilation.
18. The Swimmer (1968)
Directed by Frank Perry and starring Burt Lancaster in the lead, this surrealist drama film is based on John Cheever's short story, The Swimmer.
The story follows a man who decides to spend a summer day swimming in as many pools as he possibly can all over a calm suburban town.
Not every single one of you out there may want to hit the attractive beaches during the summer. For some of you, the sour aroma of swimming-pool chlorine goes on to successfully evoke the summer spirit, and that, my friends, is relaxing enough.
More than being a story of a man who is troubled by his past, The Swimmer explores the freezing void of the American Dream as distinctively as possible.
17. Summer with Monika (1953)
How can our story on the finest summer motion pictures be complete without the inclusion of titles helmed by one of the greatest filmmakers of all time?
Director Ingmar Bergman's Summer with Monika tells the tender story of the frustrated Harry whose life alters when he chances upon the charming Monika, who rejuvenates his life.
This airy and bittersweet seasonal romance between two beautiful working-class kids not only provides you with the ultimate throwback to your first love days but also manages to make you feel the late-summer breeze on the back of your neck.
The film is said to have shocked non-Swedish viewers when it hit the screens in 1953.
16. Stand by Me (1986)
One of the quintessential coming-of-age motion pictures, this Rob Reiner directorial venture documents the journey of four friends, who decide to go on a hike and, eventually, stumble upon the corpse of a local teenager, who was hit by a train while plucking blueberries in the wild.
Even though the plot of Stand by Me sounds morbid at face value, trust its storytelling to catch your attention by showcasing the life-altering journey of its protagonists.
The film relies heavily on its believable performances, summer setting, and childhood innocence to tell an accessible, sensitive, and humorous tale that has and will stand the test of time.
15. Tomboy (2011)
Tomboy is a tale that has been told with remarkable sensitivity and awareness by writer-director Céline Sciamma. We are introduced to Laure; a "gender non-conforming" child who moves into a new neighborhood in the beautiful city of Paris with her family.
Conscious of the battles she has to face, Laure projects herself as a boy (Mickael) to a group of youngsters whom she befriends.
Filmmaker Céline Sciamma allows the moving story to thrive on the relaxed feeling of the summer season to hit you right in the feels.
Lead child actor Zoe Heran is perfectly cast, and her deep, sulking eyes and amazingly authentic body language make this one of the best child artist performances of all time.
Tomboy explores the idea of being proud of one's sexuality and is a sensitive throwback to our very own childhood.
14. E.T. the Extra-Terrestrial (1982)
You might find this Steven Spielberg directorial venture on the summer movie watch list of a lot of people out there.
In the film, we catch an alien being left behind on Earth and, subsequently, being saved by young Elliot; someone who tries to keep him hidden and protected from the people around him.
As the task force continues to hunt for the species, Elliot and his siblings end up forming an unforgettable bond with their beloved new mate.
Watching Elliot taking on the ultimate summer project to return his strange friend to his home planet is certain to have you nostalgic for summers long gone.
13. Moonrise Kingdom (2012)
A treat in the true sense of the word for the fans of Wes Anderson, Moonrise Kingdom follows the beautiful journey of Sam, a 12-year-old orphan, and Suzy, who meet in the summer of 1964 and decide to run away together to a secluded cove on an island a year later.
The director's trademark symmetrical shots and alluring pastel color palettes are coupled with a wistfully funny romantic saga in the critically acclaimed coming-of-age feature film.
The movie rides on its imperishable adventurous spirit to pay a tacit tribute to youngsters who are willing to do just about anything to stick together.
Themes of young love, child sexuality, and juvenile mental health take center stage in the Moonrise Kingdom, which premiered at the Cannes Film Festival in 2012.
12. The Graduate (1967)
When director Mike Nichols introduced the audience to Dustin Hoffman's Benjamin Braddock in the late '60s, little did he know that the character will turn out to be one of the most iconic ones to be portrayed by the actor.
We follow the recently graduated Benjamin who seems to be battling boredom in his post-education days at his parent's home.
However, soon after, we find the lad getting lured into a sensual affair with the wife of his father's business partner.
The plot thickens when we catch him falling in love with her daughter as well. While the inimitable Dustin Hoffman portrays the directionless Benjamin Braddock sincerely, the film provided the viewers with the term "Mrs. Robinson" to describe a seductive older woman. Quite the summer, you see.
11. Y Tu Mamá También (2001)
This rip-roaring road movie, which has been diligently directed by Alfonso Cuarón, is not only set over the course of one summer but also against the backdrop of political turmoil in Mexico.
We catch two teenage boys and an attractive older woman embarking on a road trip across the country and learning a few critical things about life, friendship, sex, each other, and ultimately, themselves.
Their chaotic journey of discovery pays a fitting tribute to the laidback days of summer that carry the potential to exude a carefree feeling in all of us.
Perhaps what Alfonso Cuarón wanted to tell us was that one should be brave enough to explore true love, desire, and emotions sans inhibitions.
10. American Graffiti (1973)
It's the proverbial end of the 1962 summer in a small Northern California town in the George Lucas-helmed American Graffiti.
We catch a group of teenagers deciding to spend one final night together after their high school graduation, following which they are to pursue their varying goals in life.
Starring the fresh-faced Richard Dreyfuss, Ron Howard, and Harrison Ford in pivotal roles, the story takes place over the course of one evening.
Banking on its early '60s setting, the motion picture allows its characters to showcase how fleeting and desirous the freedom of summer can be.
Needless to say, American Graffiti remains one of the finest films about youth culture.
9. Do the Right Thing (1989)
Produced, written, and directed by Spike Lee, Do the Right Thing begins in a comedic fashion, but takes a rather dramatic turn soon after.
Set during the hottest day of the summer on a street in the Bedford-Stuyvesant section of Brooklyn, the story shows how people's hate and tensions come to the fore as they are soon seen resorting to violence to vent it all out.
The beauty of Lee's features lies not only in the fact that they are a near-perfect projection of the neighborhoods that they strive to represent but in how their stories manage to remain relevant even after a given number of years.
When it comes to Do the Right Thing, it has to be mentioned that it aptly captures the scorching atmosphere of a Bedford-Stuyvesant district heatwave.
8. Dil Chahta Hai (2001)
Director Farhan Akhtar stunned one and all when he decided to successfully portray the modern Indian youth on celluloid with the help of an incredibly talented star cast.
In Dil Chahta Hai, we catch three close friends going their different ways following the completion of their college.
As we follow their journey and their different approaches toward relationships, we get to learn a lot about the lifestyle of middle and upper-middle-class families within the country.
The motion picture opened to widespread critical acclaim upon its release. Its fresh storyline, refreshing performances, and melodious soundtrack continue to be discussed in cinematic debates in India even today.
7. Summer Interlude (1951)
Co-written and directed by Ingmar Bergman, Summer Interlude strives to acquaint us with a lonely woman who recalls her endearing love story thirteen years prior during a brief summer vacation.
The filmmaker uses his unique style to inject both a sense of hopefulness and hopelessness into his story. Summer Interlude deals with the theme of young love in the sweetest and deepest possible manner, without ever coming across as preachy or trite.
While the motion picture sure does represent Swedish filmmaking at its best, its strength lies in the fact that it'll make you feel like falling in love again. One of my personal Bergman favorites.
6. Before Sunrise (1995)
Director Richard Linklater introduced cine-goers across the globe to one of the all-time great cinematic romances in a love saga that would go on to span three motion pictures and close to two decades.
The plot follows an American man named Jesse, who, while traveling on a train in Europe, chances upon a French woman, Celine.
Before he is scheduled to return to the United States, he decides to spend his remaining hours with her.
A motion picture that celebrates the rather underrated art of conversations, Before Sunrise, is a solid summer film that most of us would love watching during our respective vacations; irrespective of the season.
Even though the story unfolds over the course of one day, it feels like we are watching the two main protagonists fall head over heels in love with each other in real-time.
5. Call Me by Your Name (2017)
In this critically acclaimed romantic drama, we are introduced to a 17-year-old Elio, who lives an idyllic life in his family's beautiful home in Italy.
While he seems to spend his long summer days reading books and transcribing music, his life takes a rather interesting turn as he starts to develop feelings for his father's temporary assistant, Oliver.
Even though their relationship is temporary, it does help him come to terms with his sexual orientation. The exquisite and tender romance, which is set in the stunning surroundings of the Italian Riviera, is based on André Aciman's novel of the same title.
It won the Best Adapted Screenplay trophy at the 90th Academy Awards.
4. Jaws (1975)
Widely regarded as one of the best summer movies to have ever hit the screens across the globe, this Steven Spielberg directorial venture is often credited with changing the face of cinema as we know it.
The story showcases a police chief, a marine scientist, and a fisherman springing into action soon after an enormous white shark terrorizes the inhabitants of a quiet island named Amity.
All thanks to the immensely successful release of Jaws, the summer slot went on to become the peak time for the biggest blockbuster releases.
What's special about this title is that more than being your usual shark story, it also serves as a layered character study.
Its American approach to storytelling uses the shark to tacitly make the viewers feel as if an "entity" has gone on to endanger their sense of freedom and liberty.
3. Zindagi Na Milegi Dobara (2011)
One of the finest Indian motion pictures to have been released in the bygone decade, Zoya Akhtar's Zindagi Na Milegi Dobara familiarizes us with three childhood friends - Kabir, Imran, and Arjun - and their life-altering journey.
The trio decides to reunite to take a vacation in Spain before Kabir's much-awaited wedding. Sooner than later, the trip turns into an opportunity to cure wounds, mend faces, and fall in love with life; all while battling their worst fears and complications.
This critically and commercially successful title allowed director Zoya Akhtar's unique and compelling voice to come to the fore in style.
Aside from the charming performances, vivid locations, and dollops of gentle wit, what works for the film is its outstanding music, which is sure to stand the test of time.
2. On Golden Pond (1981)
Easily among the best movies to make it to our list, Mark Rydell's On Golden Pond introduces us to Norman and his doting wife Ethel, who spend the summers at their New England vacation home on the shores of idyllic Golden Pond.
We see the endearing aged couple taking care of Billy, who happens to be the son of their daughter's new boyfriend.
In the process, Norman ends up developing a rather unexpected relationship with the young one. The family drama, which stars cinema legends Henry Fonda and Katharine Hepburn in the lead, received ten nominations at the 54th Academy Awards and ended up winning three: Best Actor (Fonda), Best Actress (Hepburn), and Best Adapted Screenplay.
1. Roman Holiday (1953)
One of my favorite movies to make it to this list is the award-winning William Wyler directorial venture Roman Holiday.
Headlined by the amazing pair of Audrey Hepburn and Gregory Peck, the film tracks the journey of a princess, who seems to be battling boredom in her luxurious confinement in Rome.
Sooner than later, we find her escaping her guardians and, eventually, stumbling upon an American news reporter. The duo goes on several adventures that help both the beloved princess and the viewers come alive.
Audrey Hepburn lights up the screen as an overworked European princess in this charming summer romance. Her chemistry with Gregory Peck is arguably the finest she has shared with any co-actor on celluloid.
Watch out for bittersweet undertones in the story which will only make you ponder long after the movie climaxes.