»
Ouran Highschool Host Club Season 2: Is it Renewed?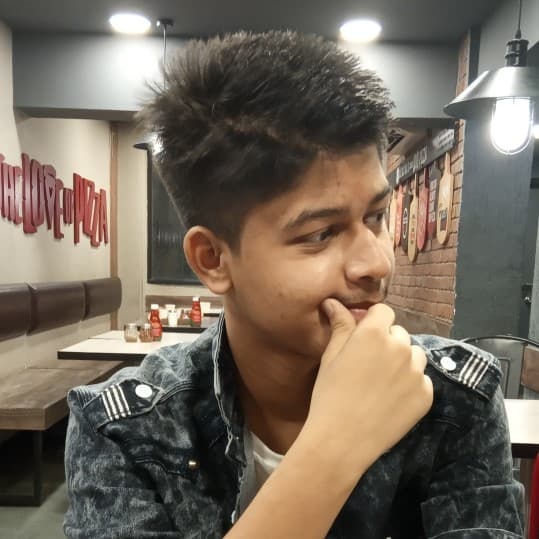 Kay-Updated Jan 29, 2023
---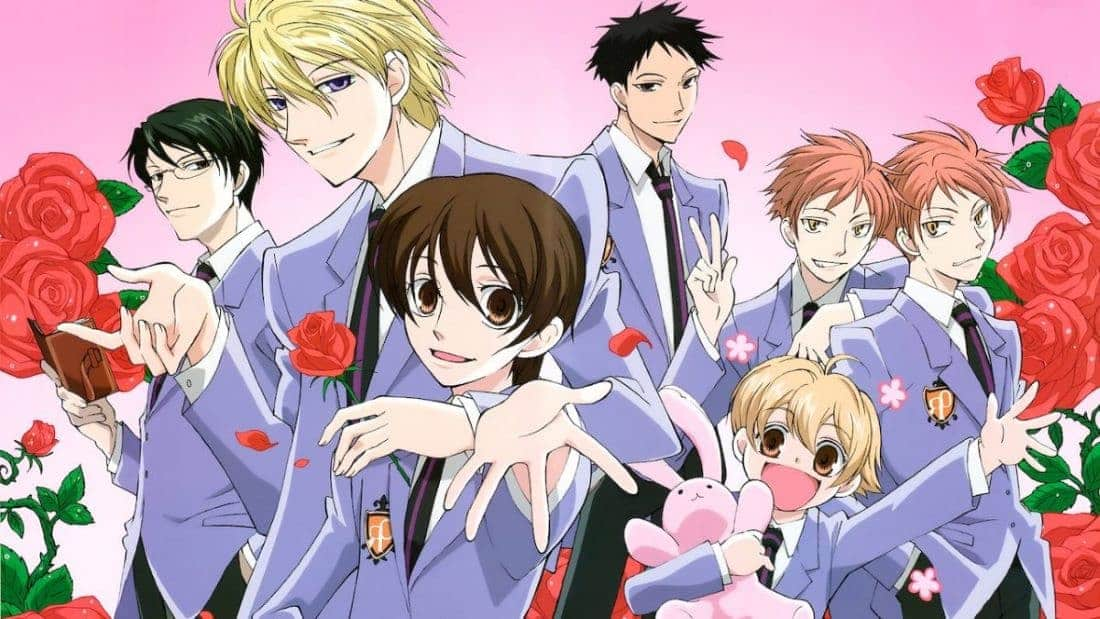 We can never forget those hilarious and fun-to-watch episodes of Ouran Highschool Host Club.
The Hosts providing their "Services" and their journey as a Highschool Club that only seeks 'Happiness for Women', has no end to it.
However, the first season of that anime definitely had an end to it and since then, fans have been eagerly waiting for another season.
Another package of an entertaining and emotional roller coaster is being speculated by weebs all around the world, including me and you.
But what are the chances of that happening? When will Ouran Highschool Host Club get a season 2?
Well, to figure it out, we first need to know what we have in our hands right now as Ouran Highschool Host Club and several other factors that can result in a second season.
Everything We Know So Far About Ouran Highschool Host Club
'Ouran Koukou Host Club', also known as Ouran Highschool Host Club is an anime adaptation of a Manga of the same name written by Bisco Hatori.
It revolves around a group of handsome Boys, from Ouran Academy, who runs a club that fulfills all sorts of fantasies of Girls from the same school.
Whether it's 'The Cool Type', 'The Shota Type', 'The Incest Type', etc., they got you covered.
During their journey as a club, they come across an honor student named Fujioka Haruhi (female) who becomes a part of the Host Club due to some unexpected circumstances.
Thereon continues the journey of the Ouran Highschool Host Club with 7 members together trying their best to bring smiles to the faces of women.
But we know life isn't as straightforward as we think, is it? Therefore, as their lives move forward, we come across multiple incidents that make us question the true meaning of Happiness.
The Ouran Academy is for the rich. Hence, almost every student in that academy is a member of a rich family.
Thus, money and fame were never an issue for these students. However, is money and fame something that guarantees happiness?
Do the rich still have problems in their lives? These are the questions that are subtly answered with the help of Ouran Highschool Host Club's narrative.
And this format of storytelling is what impressed anime fans all around the globe.
Moreover, the series concluded itself by showing that all the club members stayed intact even after the attempts of Eclair Tonnerre to tear them apart.
Even though the journey of our beloved host club in season 1 had a somewhat suitable ending, WE WANT MORE!!!!
We weebs can never have enough of those ridiculous days of club activities and Tamaki's attempts to be a great daddy.
There's no end to it! Therefore, we will be waiting for another season of this fantastic series 'Because That's What Heroes Do!' However, is there any official announcement regarding Season 2?
Well, let's check it out…..
Official Announcements and Release date Of Ouran Highschool Host Club Season 2
This might shock you but the truth is, for the last 14+ years, there has been no official announcement regarding Ouran Highschool Host Club Season 2.
Yup, such an amazing series hasn't been renewed for the last 14 years and fans are mad about it.
However, a ray of hope was lit when a rumor spread out in April 2016.
One of the English Voice Actors of the series, Todd Haberkorn, revealed that he was approached by the creative team regarding Ouran Highschool Host Club Season 2 and they would promptly start working on it.
This was the closest thing to an 'Official Announcement' that fans were eagerly waiting for.
After 14 years of anticipation, it was predicted that viewers would be able to see the second season by early 2023, however, the producers have made no such declaration. However, the audience remains upbeat and certain that season 2 will arrive shortly.
However, no definite statement can be put forward until the officials themselves announce the next season or at least hint to us about it.
Still, don't get your hopes down. Let's take a look at the source material of the anime.
If the source material has enough content and great sales then doors for another season are always open.
More Source Material Information On Ouran Highschool Host Club Season 2
Ouran Highschool Host Club is adapted from a manga series, of the same name, written and illustrated by Bisco Hatori.
It was serialized in Hakusensha's LaLa magazine and all the chapters were collected in 18 volumes.
The anime adapted around 8 volumes of the Manga. However, this adaptation isn't as straightforward as it may sound.
Volumes
US Release
Volume 1
July 5, 2005
Volume 2
September 26, 2005
Volume 3
November 1, 2005
Volume 4
January 3, 2006
Volume 5
March 7, 2006
Volume 6
May 2, 2006
Volume 7
September 5, 2006

Volume 8

(Up to Season 1)

January 2, 2007

Volume 9
July 3, 2007
Volume 10
February 5, 2008
Volume 11
November 4, 2008
Volume 12
June 2, 2009
Volume 13
November 3, 2009
Volume 14
July 6, 2010
Volume 15
December 7, 2010
Volume16
June 7, 2011
Volume 17
December 6, 2011
Volume 18
June 5, 2012
You see, the occurrence of events in anime was quite different than the occurrence of events in Manga.
For example, the 3rd event in the anime was The Physical Training Exam. However, the 3rd event in the Manga was Renge's arc.
Although this wasn't necessarily a major issue because fans enjoyed both the Manga and Anime, irrespective of their differences.
This is important to know that the anime didn't necessarily follow the Manga word by word.
It took its approach and still won hundreds and thousands of hearts. For now, the Manga has around 10+ volumes that can be utilized easily for more seasons.
Therefore, the absence of content can't be a reason for not having Season 2 Of Ouran Highschool Host Club.
Now you might be thinking, if the source material of the anime is ready then why haven't they announced a second season yet?
Many times, anime are produced to promote source material. But here it's long over, so it might be one of the reasons we haven't heard any announcement.
And Another might be, Is the franchise not popular enough? Well, let's see…..
Popularity Information Of Ouran Highschool Host Club Season 2
Needless to say, anime is a profit-centered industry. Therefore every anime aims to maximize its profit and overall success.
And as you can expect from an entertainment medium, popularity is a major factor in the success of an anime.
Thus, popularity plays a vital role in deciding whether an anime would get a second season or not.
We will use google trends, searches in various geographies, and Twitter following to assess the popularity.
So let's take a look at the number of hearts won by the Ouran Highschool Host Club.
Google Trends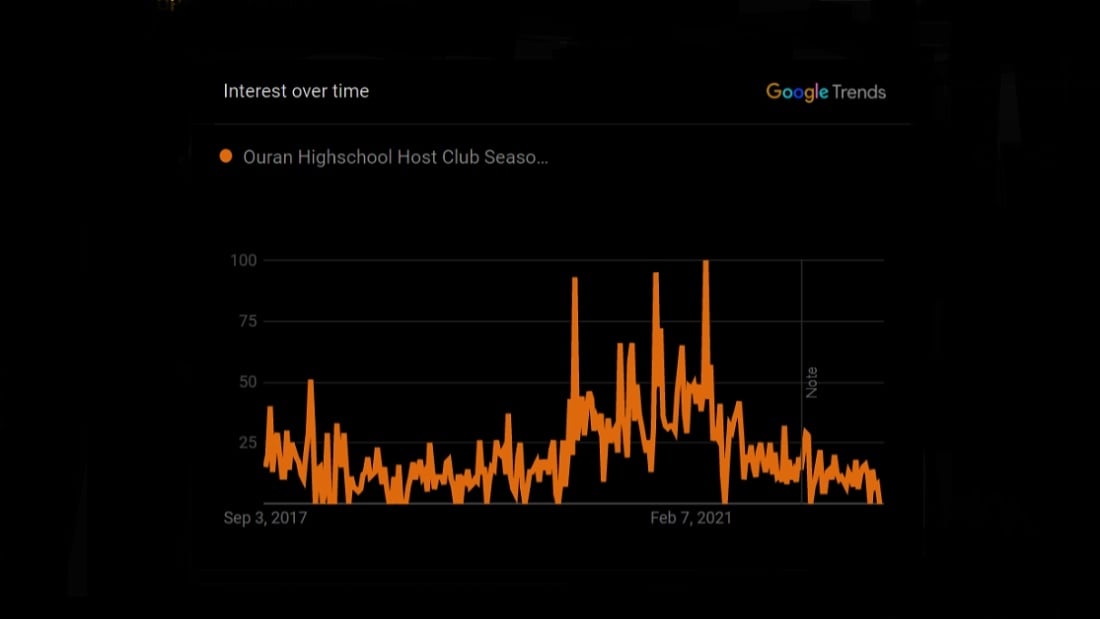 Google Trends can give us an idea about the popularity of Ouran Highschool Host Club Season 2 worldwide.
The trends seem to be at their peak during 2008-9 and later it decreased dramatically to almost zero. But soon picked up around 2020 to 2021. But since it is going down.
This indicates the fact that most of the fans of the series have assumed it to be over and there may never be a season 2.
Searches in the US and UK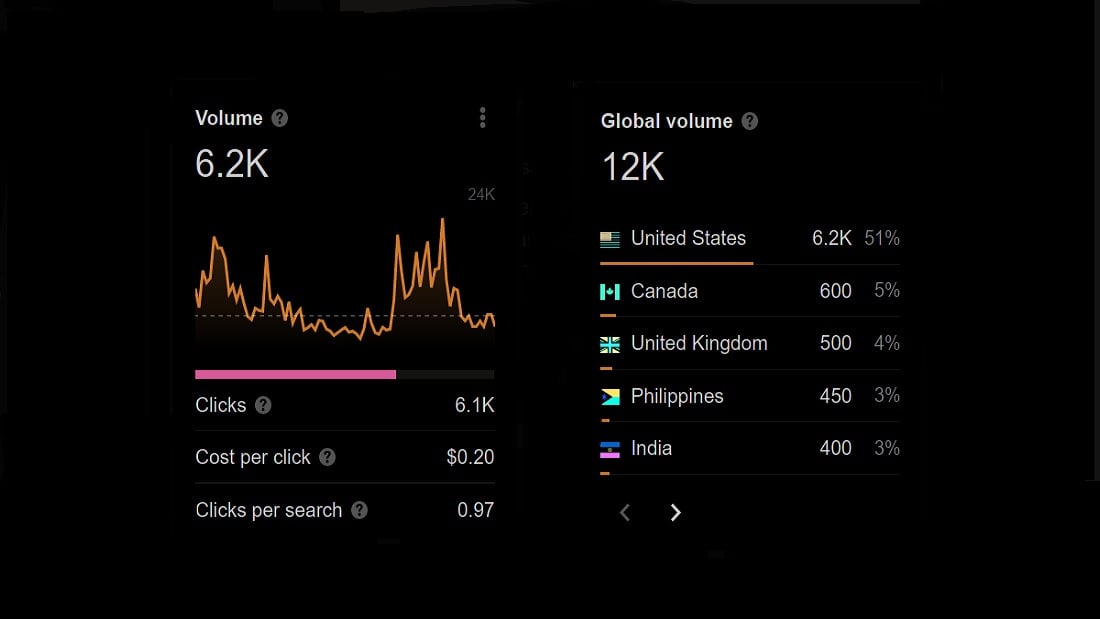 How many searches for season 2 even after such a long time? The above snapshot shows it's around 12K globally. It's not a big number but how can it be otherwise?
Fans have not heard any update related to season 2 and this data is more than enough to show the devotion of loyal fans. But what about other platforms you may ask?
Twitter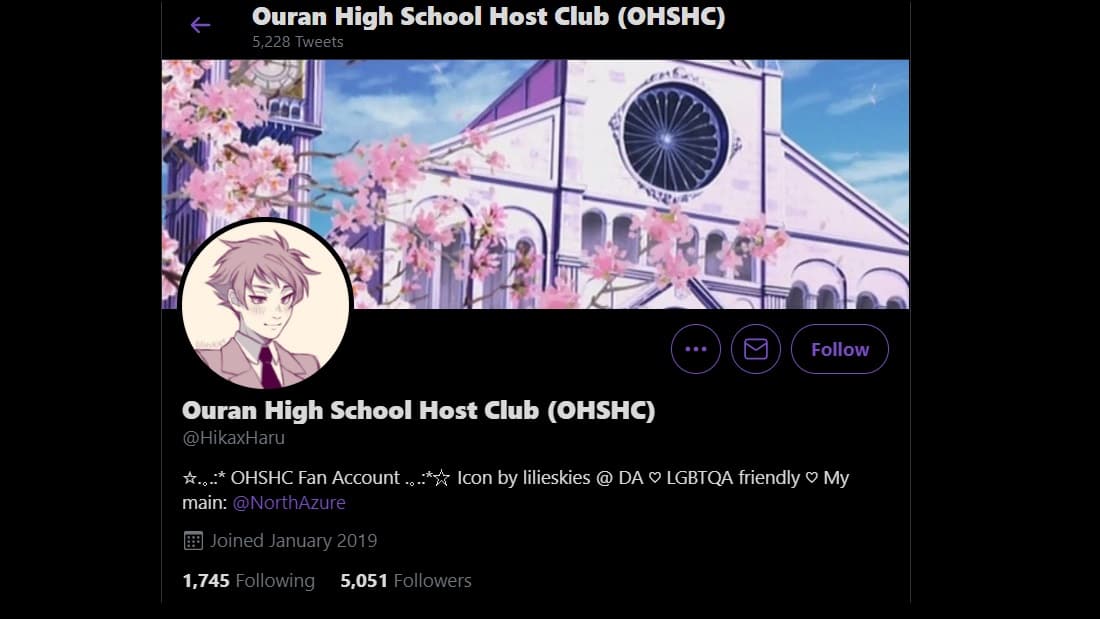 This fan account on Twitter has 5k+ followers. Now on the surface, that might not seem such a great number.
However, we must remember that this series aired in 2006 yet fan pages are active to this day.
Still few loyal fans are hoping that the series may get renewed.
Instagram
This fan account on Instagram has 8k+ followers. Again, this might not seem that big of a number but it's still worth noting.
However, the hashtag of Ouran Highschool Host Club has a lot more crowd than we would have imagined. 555k+ posts!
Those are some good numbers that highlight the popularity of this anime on this platform.
Overall, the numbers might not seem too impressive but the amount of fans that have watched and loved the series is still substantial and producers can consider making another season for this franchise.
Expected Plot Of Ouran Highschool Host Club Season 2
As you guys already know, Ouran Highschool Host Club is an episodic series. Therefore, the plot for the next season would still be the same, the fun and entertaining journey of the Host Club at Ouran Academy.
The series ended with all 7 members of the Club happily embracing the fact that the club is filled with stupid stuff but they love it nevertheless.
Accordingly, the plot can still rely on the older fashion of storytelling and impress its fans.
We all loved those funny moments, didn't we? One of the reasons why fans like you and I enjoyed this series so much was its blend of emotions and experiences in this comic setting.
Therefore, the next season could have the same funny episodes with a touch of human emotions and experiences in the same beautiful manner as in season 1.
The series could potentially dive deeper into the background of our main characters like Tamaki, and Honey but also flesh out other characters like Eclair Tonnerre and Otori Family.
Thus, the presence of source material and an episodic approach can easily help Ouran Highschool Host Club in getting another season.
Online Reactions To Ouran Highschool Host Club Season 2
Online reactions are the most amazing criticism of any show. It always tells you the truth in an unbiased way. Let's see what people think about this series.
Twitter Reaction
My Man has dedicated this entire account to the second season of Ouran Highschool Host Club.
I can feel his pain. 'This account brought tears to my eyes!' (Reference intended) Needless to say, over a thousand people have decided to follow this account and help it on its journey for another season.
Well Done Cadets!
Reddit Reaction
It's visible that fans have been eagerly waiting for the next season of their beloved anime.
However, due to a 14-year gap, most fans have lost hope for the series and its sequel.
It's disheartening since almost anyone who watches it loves it to this day. So a series as evergreen as Ouran Highschool Host Club not getting a second season feels like a betrayal.
WatchMojo, add this to 'Top 10 Anime Betrayals'.
Quora Reaction
People have been desperately searching for a positive answer regarding Ouran Highschool Host Club Season 2 but they only end up with disappointment.
We want a second season so much but the producers have shown no considerable signs of it.
Why Do We Want A Second Season So Badly?
Well, It's because the students haven't graduated yet so we would love to see even more of the Host Club and its activities.
As you guys know, Ouran Highschool Host Club's biggest strength was its humorous nature.
Moreover, those beautiful feelings and thoughts put forward in the series just make it even more appealing.
Another season would bring another round of entertainment and enjoyment in the form of the Host Club's even more stupid activities.
And that's exactly why we all love this series so much and want the next season for it.
Now let's take a look at the ratings and reviews from fans.
Ratings And Reviews Won So Far By Ouran Highschool Host Club Season 2
Rating is probably one of the most versatile metrics used by content creators and fans to evaluate the success of an anime and their interest in it.
Good ratings and reviews mean many people like the series and its sequel will have a large audience.
So, let's look into it.
IMDb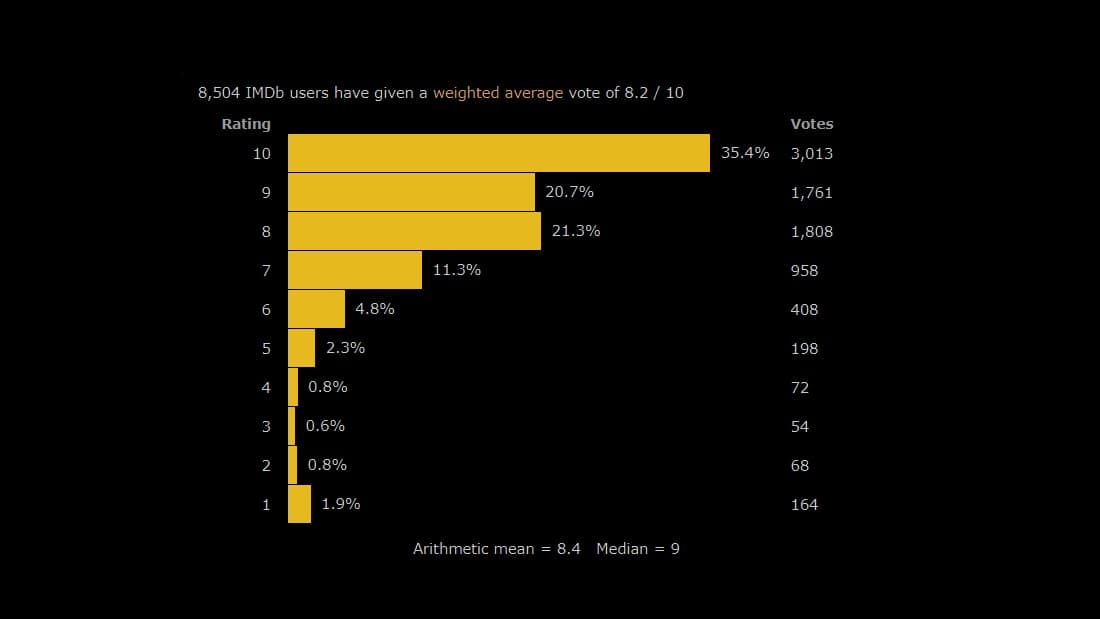 On IMDb, the anime has an impressive rating of 8.2. The series is loved by both, the viewers as well as critics like ngnl season 2.
And this was bound to happen since we know how amazing of an anime it is.
Only a few tv-series and movies out of all available in the cinematic universe get a rating above 8 so it's definite proof that Ouran Highschool is a masterpiece.
MyAnimeList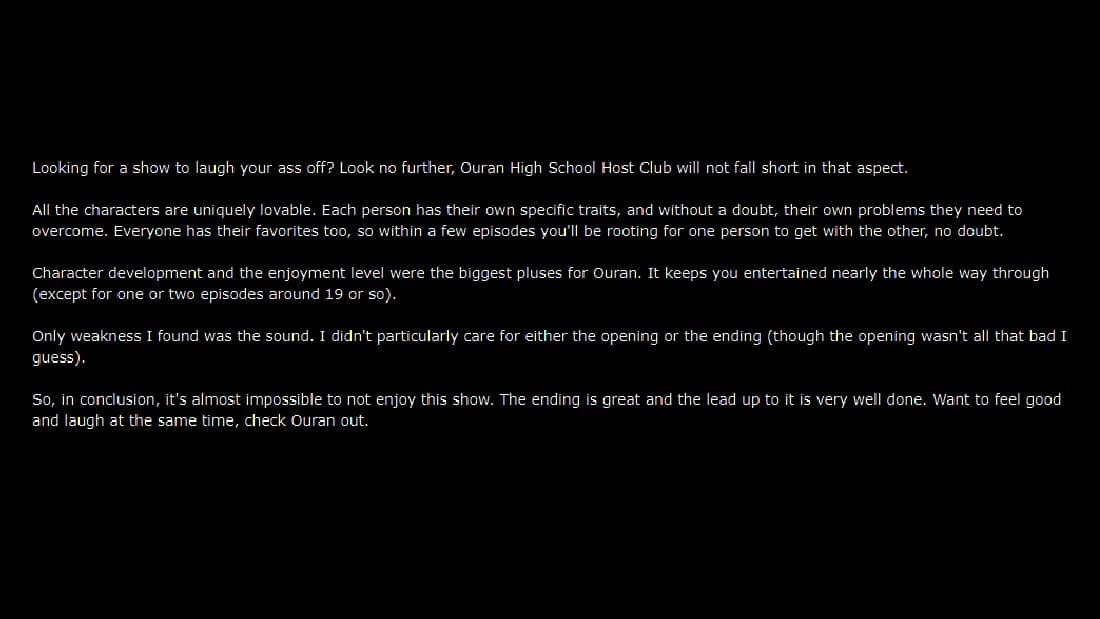 The series is rated 8.2 on MyAnimeList as well. This goes to show that not only did non-anime fans like the show but also hardcore weebs couldn't help but love this series.
Getting a rating above 8 on MAL and IMDb is an achievement in itself since there is only a handful of series that can manage to pull off that feat.
And if we dive more into the reviews, we would only come across multiple fans claiming that it's a joy fest.
WHICH IS CORRECT! Since the majority loved the series, it suffices to say that Ouran Highschool Host Club is an amazing anime that deserves more love in the form of another season.
So the reviews and ratings are on track. But what about sales?
Top 5 Best-Rated Episodes
Ouran Highschool Host Club is a hilarious anime with a lot of comical characters that will keep the audience glued to the screen.
Here, let's take a look at the top 5 best-rated episodes from the show.
1. The Twins Fight! (Episode 5)
This episode has a rating of 4.8/5 on MyAnimeList. This episode is full of drama, as the twins are fighting more than before.
This time because Haruhi reveals her method for determining who is who among them.
2. Operation Haruhi and Hikaru's First Date! (Episode 16)
This episode has a rating of 4.8/5 on MyAnimeList. Kaoru realizes that his twin brother is deeply in love with Haruhi and wants to approach her.
So, to make this happen, Kaoru sets up a date for Hikaru and Haruhi.
3. Tamaki's Unwitting Depression! (Episode 23)
This episode got a rating of 4.8/5 on MyAnimeList. This episode is messy and hilarious. Ritsu doesn't know what to do now that he has seen Haruhi changing.
So to keep the worst from happening, he decides not to tell anyone that Haruhi is a girl, even though Haruhi does not care whether anyone knows or not.
4. A Day in the Life of the Fujioka Family! (Episode 10)
This episode has a rating of 4.7/5 on MyAnimeList. In this episode, Tamaki and the other hosts cannot believe that a completely ruined house is where Fujioka lives.
But later, Haruhi also chows down on something that is not supposed to be eaten.
5. Mori-senpai Has an Apprentice Candidate! (Episode 22)
This episode has a rating of 4.7/5 on MyAnimeList. This episode is all about Ritsu trying to get past his old reputation and become a new person who is lovable and friendly. And the Ouran Host Club is all set to help.
Profit And Sales Details Of Ouran Highschool Host Club Season 2
Now is the time to talk about the most decisive factor for any anime, SALES!
As stated earlier, anime is a profit-centered industry where sales decide who will survive and who will succumb.
So let's take a look at the sales factor of Ouran Highschool Host Club, shall we?
Manga Sales
According to an article on Comipress, the 8th volume of Ouran Highschool Host Club had a total circulation of 4,000,000.
Not to mention, Volume 16 of Ouran Highschool Host Club Manga ranked #1 on Japan's Weekly Manga Ranking from April 5 to 11.
Moreover, Volume 17 of the Manga also ranked #1 in Japan's Weekly Manga Ranking for 2 weeks straight from August 30 to September 12.
So manga sales were never an issue for the franchise. It has always been amongst the top Shoujo Mangas of its era.
Therefore, it wouldn't be wrong to say that Manga was extremely successful.
Blu-ray/DVD Sales
The old average of Ouran Highschool Host Club was 6,302 which later rose to 7,482.
These numbers might seem small at first but hold significance when we talk about Blu-Rays and DVDs.
As OTT platforms are now in trend, people love to watch their favorite anime on Netflix or similar streaming platforms.
However, Ouran Highschool Host Club aired in 2006 and therefore these sales numbers are high.
Popular Ouran Highschool Host Club Characters
With the release of Season 2 of Ouran Highschool Host Club, important characters from the series will return.
Let's take a look at the characters that would most certainly make a reappearance in the sequel.
Fujioka Haruhi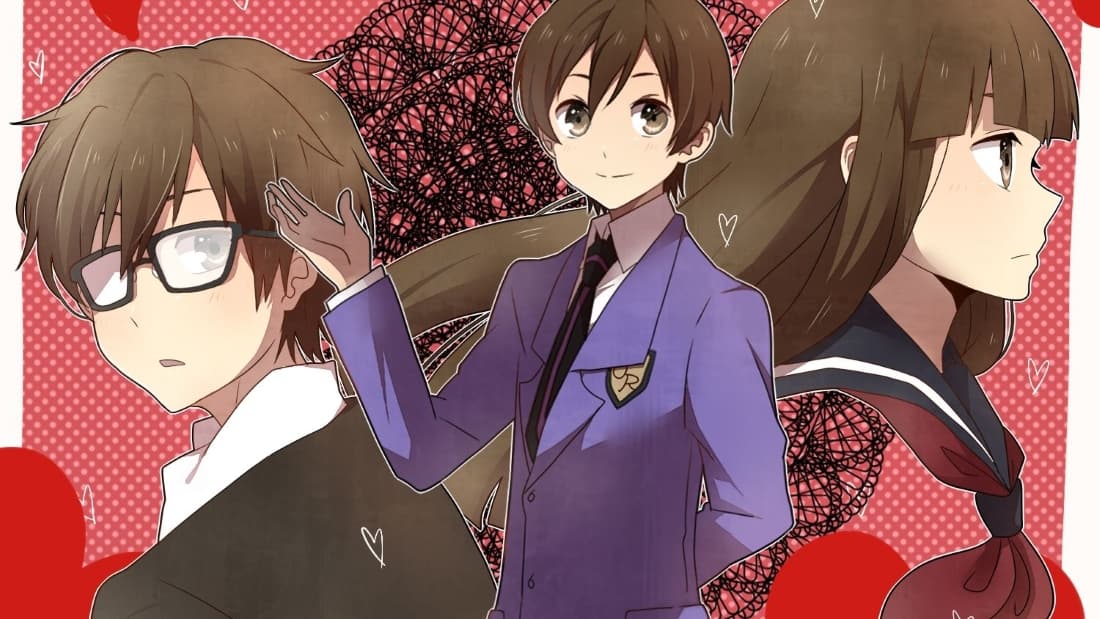 Needless to say, she is the one whose perspective we follow, and thus her absence would drown the entire series.
She is not only cute but also strong and independent. Her character has been put forward with the idea of being self-dependent and confident.
Even her father never gets the opportunity to help her out. However, within the span of the anime, she has learned to rely on people and grown a soft side for her friends in the Host Club.
Even though 'Study' was the primary reason why she entered the Academy, her life would be much more fulfilling and exciting than just sitting in front of books.
Tamaki Suoh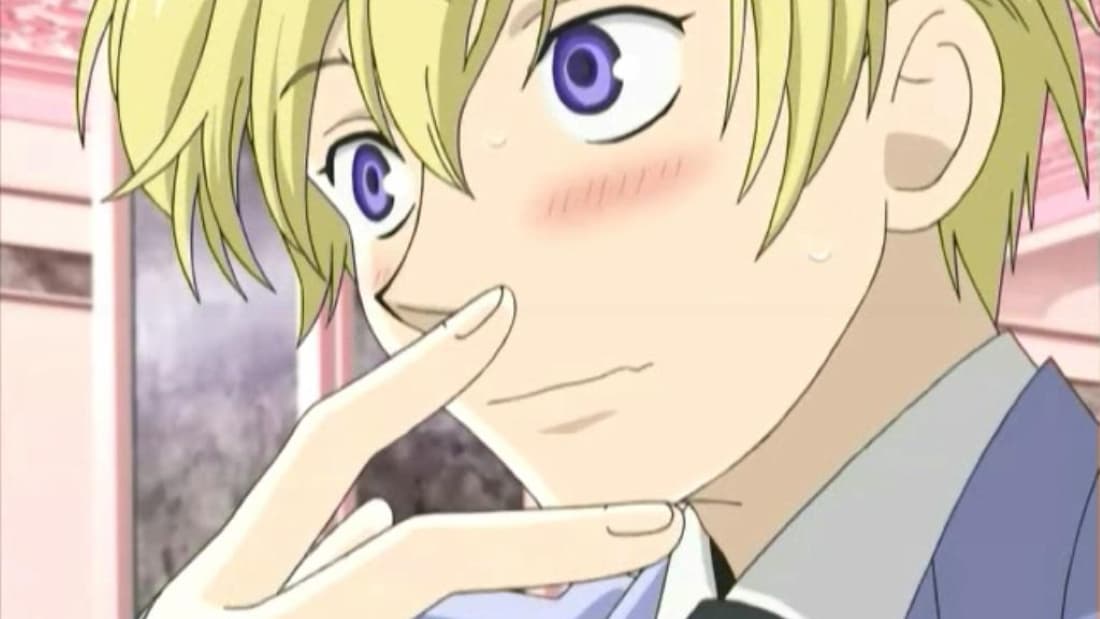 Daddy has always been with Haruhi and shows his love and admiration for her in every episode.
The series would be incomplete without his fun and capricious activities. Tamaki is The Boss, The King, The Founder, The One!
He is the reason why the Host Club is standing tall and his actions as a leader have always been fascinating.
No one follows him because he is a leader. They follow him because they love him.
He has a spark that can't be found in any other and his helpful nature is absent in most rich kids, making him exceptional.
As said by Honey Senpai, Tamaki likes Haruhi but isn't aware of it himself. Therefore, I would like to see Tamaki explore his mind and express his feelings for Haruhi in the next season.
I know you want to see that as well, don't you?
Hitachiin Twins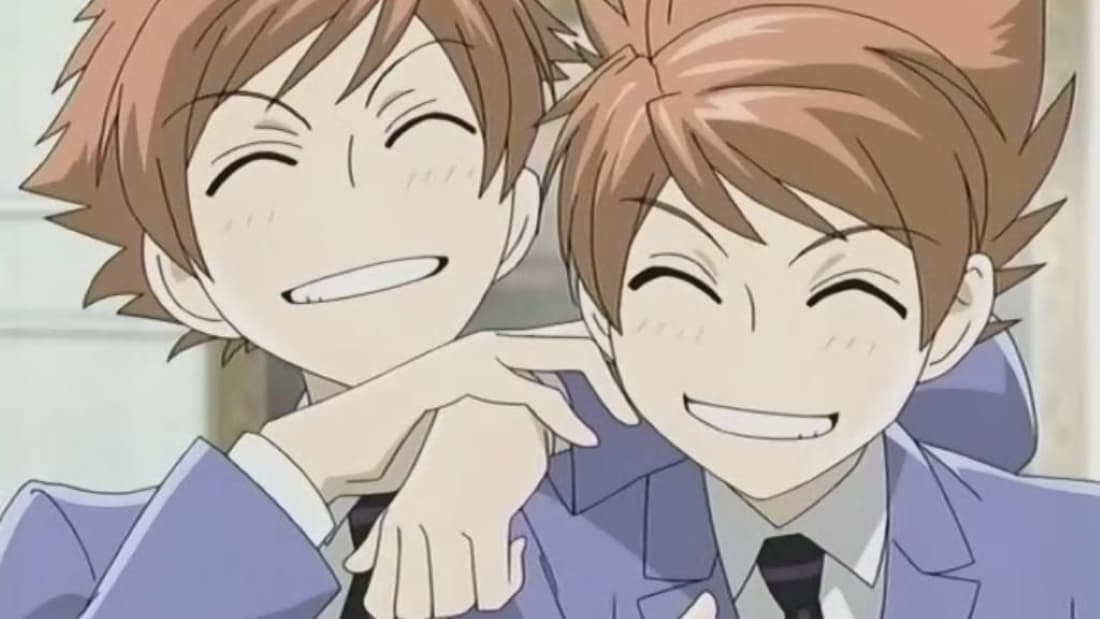 Hikaru and Kaoru have always been the energetic couple that brings even more fun and excitement into the series.
They also seem to portray some sort of liking towards Haruhi but their liking is more of 'Infatuation' than 'Love'.
Apart from their relations with Haruhi, we all know that they both are brothers that are synced by God Himself.
However, on multiple occasions in the anime, we have been given the idea that they are not as similar as we think.
They hold differences and these differences give them individuality. They are similar yet distinct. The next season should explore more of their character.
Kyoya Ootori
Even though he works from the side, Kyoya senpai has always been a character that entertained us in his unique way.
He is quiet yet somehow manages to make us laugh all the time. His love for making money and funds & is immeasurable.
However, he is a complex character who seeks himself in the race of life and I would like to see him explore his personality even more.
Mitsukuni Haninozuka and Takashi Morinozuka
The lovely duo of Honey senpai and Mori Senpai brings more flavor to the series.
Not only they are very cute together but also their chemistry and admiration for one another are one of a kind.
They are not as complex as other characters but they still have amazing personalities that we all love to see on screen.
I mean who doesn't like Honey Senpai sitting on Mori Senpai's back? We both love it, don't we?
Other Decisive factors for Ouran Highschool Host Club Season 2
Now let's have a look at some of the other factors that can play a vital role in the making of Ouran Highschool Host Club Season 2
Ouran Highschool Host Club Ending Explained
First up, let's revise the ending of season 1 of the series which could potentially leave room for the second season.
As we all know, in the last episode, Eclair Tonnerre allows Tamaki to save Haruhi and thus witness his love for her as well as for the entire club.
Furthermore, she gives up on buying Otori's family's company and thus all the financial issues get to stop them.
Thereon, we see that the Grand Parade is over and during the night of the fair, Haruhi dances with everyone in the club.
At last, she dances with Tamaki senpai who was eagerly waiting for her.
Moreover, we see a disagreement between Kyoya and Tamaki's father over Haruhi which states that there could be an unsaid battle between Otori and Suoh families.
It would be fun to witness this battle in the next season. Finally, the series ended with a glimpse of all the Host Club members waiting for us to join them in Music Room #3.
This ending is acceptable but a definite ending to the series can only be given when all the members of the club graduate.
Therefore even though the first season ended, there's a lot of room for the second season and so the climax isn't a hindrance to it.
Controversy Around Ouran Highschool Host Club
There have been a few controversies around Ouran Highschool Host Club. Let me briefly address them here.
The climax arc of the anime wasn't there in the manga and therefore, Ouran Highschool Host Club had an anime-exclusive ending.
This highlights that the anime was supposed to end in a specific manner and it was never meant to get another season.
Another controversy revolved around multiple episodes of the series. One of them was episode 8 where Haruhi was disregarded by the Hosts because she attempted to fight a couple of boys all by herself.
The sexist idea that Women Shouldn't Fight Men triggered a lot of anime fans. Another major controversy was regarding the English Voice Actor, Todd Haberkorn.
It was said that in 2016, Todd released a video saying that he was approached by the creative team for Ouran Highschool Host Club Season 2.
However, no conclusive proof of it was revealed, and even with the arrival of 2023, no new season has yet to appear.
Conclusion
In the end, we all love the series and can't wait for another season. For the sake of self-satisfaction, we will consider that Todd's video rumor was real and we will soon be getting another season.
Even though the numbers say otherwise, we as fans must keep hoping for our beloved series and its sequel.
After all, we are Otakus. We watch anime. Reality can't beat us that easily!