»
Obi-Wan Kenobi Season 2: Everything We Know So Far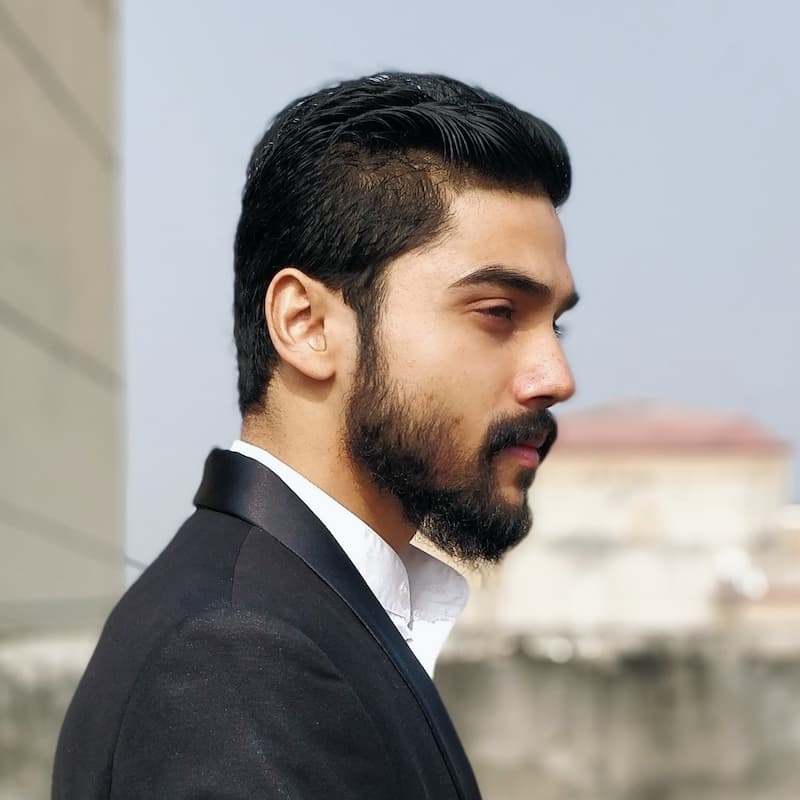 Shivam-Posted Sep 12, 2023
---
Ewan McGregor's return as Obi-Wan Kenobi in the Star Wars series on Disney+ was welcomed with open arms by the diehard fans of the franchise, who'd been waiting to catch the talented actor reprise his role as the iconic Jedi Master.
The limited series, whose casting was a superb mix of mainstream stars and indie favourites, is set 10 years after the dramatic events of Star Wars: Revenge of the Sith.
It traces how Obi-Wan tries to understand himself and The Force better. Needless to say, watching their favourite Jedi master return to live-action media has been a delight for the ardent fans of the Star Wars prequel trilogy.
The show's plot depicts the titular character's ceaseless struggle to accept his rather complicated past while exhibiting Darth Vader's attempt to hunt him for revenge across an Empire-controlled galaxy.
While the plot of the debut season was nothing short of a boon for Star Wars enthusiasts across the globe, the climax appealed to them even more for they saw Obi-Wan defeating Vader and reuniting with his master Qui-Gon Jinn, who had met his demise in the Phantom Menace film and had become a Force ghost.
Official Announcement of Obi-Wan Kenobi Season 2
Those who have seen the first season of the acclaimed show hold the opinion that its successor would need a dark side antagonist from Obi-Wan's past to continue to enthral Star Wars fans.
In fact, many believe that the best character for the role would be Darth Maul. But, will there be a second season for the fans to cherish? First things first, we all agree that Obi-Wan is such an outstanding Star Wars character that imagining a long-running series encircling him isn't a far-fetched idea at all.
While the climax of the debut season certainly does hint that he and Qui-Gon can have future adventures together, we cannot possibly deny that narrating fresh Obi-Wan stories will not be possible without finding a remarkable successor to Darth Vader, which is precisely where the spiky-headed Sith (Darth Maul) can enter the picture.
Even though the climax of season one has left a lot of room for the second season to follow, we must point out that Lucasfilm CEO Kathleen Kennedy has gone on to state that no Obi-Wan Kenobi project is currently in development.
However, director Deborah Chow has also taken the liberty to remind the fans that there is still a 10-year gap between season one and the first Star Wars motion picture.
Suffice to say, it is easy to hope for a fresh season or a potential spinoff to become a reality in the near future. So, yes, while nothing may be in the works yet, we do believe that the studio may still want to bankroll a swashbuckling comeback of one of its most popular characters.
Previous Seasons and Episodes of Obi-Wan Kenobi
Obi-Wan Kenobi aims to trace the exciting journey of its titular character as he strives to rescue young Leia after she is abducted while being pursued by the dreadful Darth Vader.
Needless to mention, the show left many pleasantly surprised with its engaging storytelling plot structuring. Since it was conceived as a limited series, there were only six episodes in its much-awaited debut season.
Unsurprisingly, the episodes were not very long and their timing ranged from about 36 to 53 minutes. A winner of three Saturn awards, Obi-Wan Kenobi stumped genuine Star Wars fans when the episodes Part VI, Part V, Part II, Part I, and Part III aired.
Not only did they turn out to be the top-rated episodes on Rotten Tomatoes but they also managed to impress the fans quite comfortably.
Where to Watch Obi-Wan Kenobi
Fans will be elated to know that the popular show is available for streaming on Disney+ in countries like the United Kingdom, the United States of America, and Canada, respectively.
Google Trends Data Analysis for Obi-Wan Kenobi Season 2
You'll be amazed to discover that people have been constantly searching for the second season of Obi-Wan Kenobi online. While the searches did stagnate for a good few months following the completion of the final episode of the first season, they did peak again in January 2023.
However, there was a dramatic and expected fall in the trends post-January. But, it is imperative to mention that the fall was only temporary because the searches related to the second season have remained surprisingly active ever since.
Looks like fans of the long-standing franchise are eagerly waiting for the show to continue with the possible introduction of Maul. We can't really blame them for we do realize that the character would make for a formidable antagonist and that his return to live-action would be a historic event for the series.
Social Media Engagement for Obi-Wan Kenobi Season 2
Since the makers of Obi-Wan Kenobi have duly noted that there are no plans to produce a new season yet, social media users have been engaging rather less in trends related to the same.
However, it has to be mentioned that we may get to see Ewan McGregor play Obi-Wan yet again, even if it's not for the second season of the limited series.
That said, since quite a few articles related to the second season were published in April, it led to a lot many users engaging in online discussions. But, these discussions haven't really transcended social media platforms for the majority of it happened on Facebook.
On X (Twitter), most users assert that they'd be okay with a new season so long as the writing keeps them hooked to their screens.
On the other hand, some users were of the opinion that the makers might have hit the limit after the first season itself. That said, the unanimous opinion seems to be that a follow-up can be accepted if the creators are serious about matching the standard set by The Mandalorian.
Expected Plot of Obi-Wan Kenobi Season 2
Those who have managed to sit through the maiden season of Obi-Wan Kenobi were more than elated to see Ewan McGregor and Hayden Christensen back among the stars of the galaxy far, far away.
Add to that the fact that it was thoroughly amusing to catch Kenobi and Vader going lightsaber to lightsaber again. That said, nothing has been revealed about the potential plot of the second season yet.
But, since season one was primarily about Vader and Leia, we'd understand if the makers decide to move away from the Skywalkers. Also, let's not forget that the titular character was wandering and, in fact, living in secrecy for years before the events of A New Hope.
Needless to say, he could've gotten involved in a ton of adventures and that might have got nothing to do with Princess Leia or Sith lords. Trust us when we say that these adventures can make for a fascinating second season.
However, it is really tough to tell whether there is going to be another season. It certainly isn't an easy question to answer at the moment, especially if you take into account the fact that director Deborah Chow has gone on record to say that the show was conceived to be 'limited' in the first place.
That said, let's also not forget that lead actors McGregor and Christensen have expressed a desire to reprise their respective roles for the fans of the franchise.
Top Characters in Obi-Wan Kenobi
1. Reva Sevander/Third Sister
If you thought that Darth Vader was the most ruthless villain in the first season of Obi-Wan Kenobi, think again for we have found a match for him in the ravishing Reva Sevander, who is also known as The Third Sister.
The lady took the Grand Inquisitor's place after he was assumed dead. Sooner than later, we find her hiring Vect Nokru and his band of merciless mercenaries to abduct Leia as a ploy to look for Obi-Wan.
However, not long into the story, she is revealed to be a Jedi child who happened to have witnessed one of Anakin's first massacres. So, even though she serves the Empire, her anger is hot enough to blow everything that it stands for.
Thanks to Moses Ingram's adroit portrayal of Reva Sevander, the character manages to stand out in the franchise amid a plethora of popular antagonists.
2. Anakin Skywalker/Darth Vader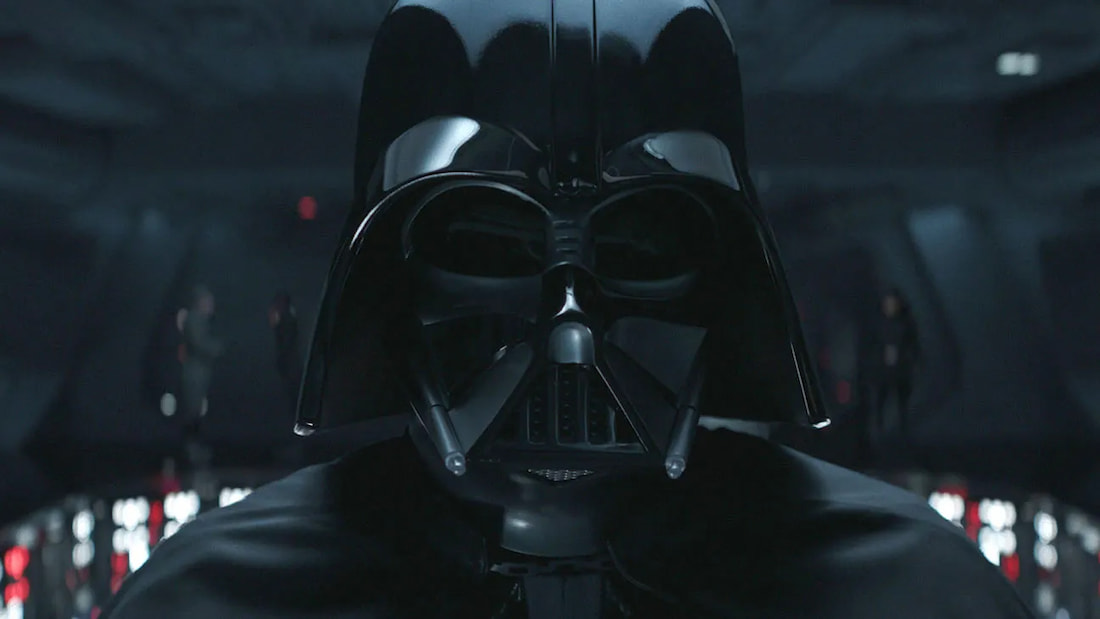 Ask hardcore fans of the Star Wars franchise and they'll do everything they can to make you believe that it's centred on the story of Anakin Skywalker's unforgettable transformation into Darth Vader.
Since he plays such an integral role in the growth of the series, it is critical to ensure the timeline captures his upbringing on Tatooine and his eventual demise precisely.
In Obi-Wan Kenobi, the viewers are familiarized with the circumstances that pushed the titular character into hiding. Also, they pretty much needed to see the much-awaited face-off between Obi-Wan and Anakin; especially the period when the latter denounces his birth name and declares that he has decided to turn into the supposedly indomitable Darth Vader forever.
3. Princess Leia
Ask anyone who has seen the first season of Obi-Wan Kenobi and they'll have you believe that one of its main scene-stealers was Vivien Lyra Blair as Princess Leia Organa.
Full of sass and charisma, she is as rebellious and spirited as they come. Needless to mention, she has quite a few memorable characters in the story. While we acknowledge that following in Carrie Fisher's footsteps is not an easy job, it also must be duly noted that Blair does full justice to her character projection.
Indeed, she makes the devoted fans of the franchise take a liking to her in no time.
4. Obi-Wan Kenobi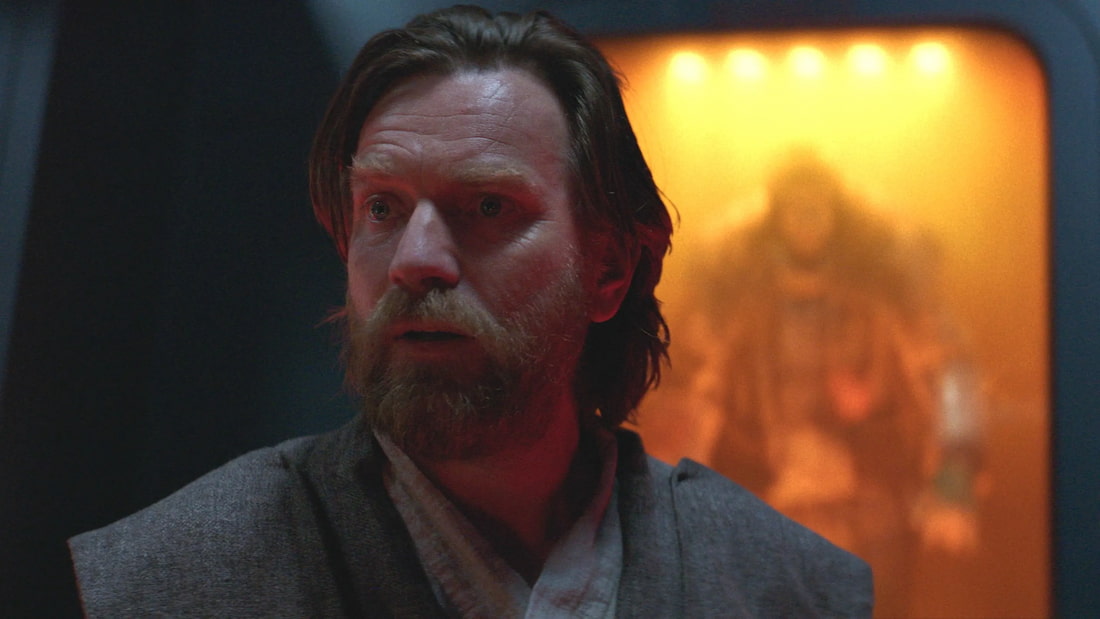 Ewan McGregor left a positive impact on fans of Star Wars yet again with his long-awaited reprisal of Obi-Wan Kenobi. We catch him trying to make peace with the fact that he has lost his friends, family, and the life he once knew.
Also, he finds himself in charge of taking care of both Luke Skywalker and Leia. So, he goes into hiding not only because he wants to ensure his safety but also because he wants to protect the two youngsters from their father.
On the other hand, Anakin is concerned more with using his power to hunt down Obi-Wan rather than thinking about his children's security. Over time, we witness their enticing cat-and-mouse game turn into a seemingly ceaseless fight for survival.
5. Tala Durith
We agree that Indira Varma's Tala Durith comes off as a bit enigmatic at first, but her placement in the story is superb, to say the least. She serves as an Imperial Officer who seems to be willing to assist the Jedi Master.
However, we must mention that Tala was initially supposed to serve as the titular character's love interest. Thankfully, the makers decided against it and turned her into a fierce and self-dependent lady who wasn't just going to fall head over heels in love with Obi-Wan.
Important Crew Members in Obi-Wan Kenobi
1. Joby Harold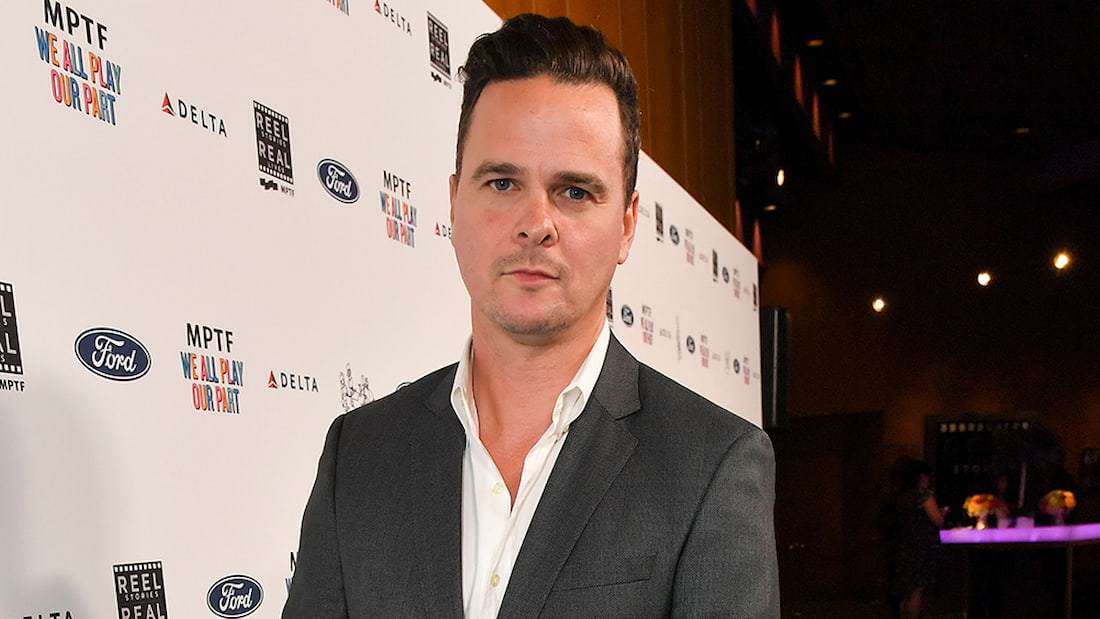 Executive producer and head writer Joby Harold has gone on to state that he wanted to be as patient and methodical as possible with Obi-Wan Kenobi. He thought that it was vital to sit with the character and live with it as much as possible to bring it to life with grace.
The man confessed that he's always been excited about being a part of Obi-Wan's story since he's been a favourite character of his.
2. Deborah Chow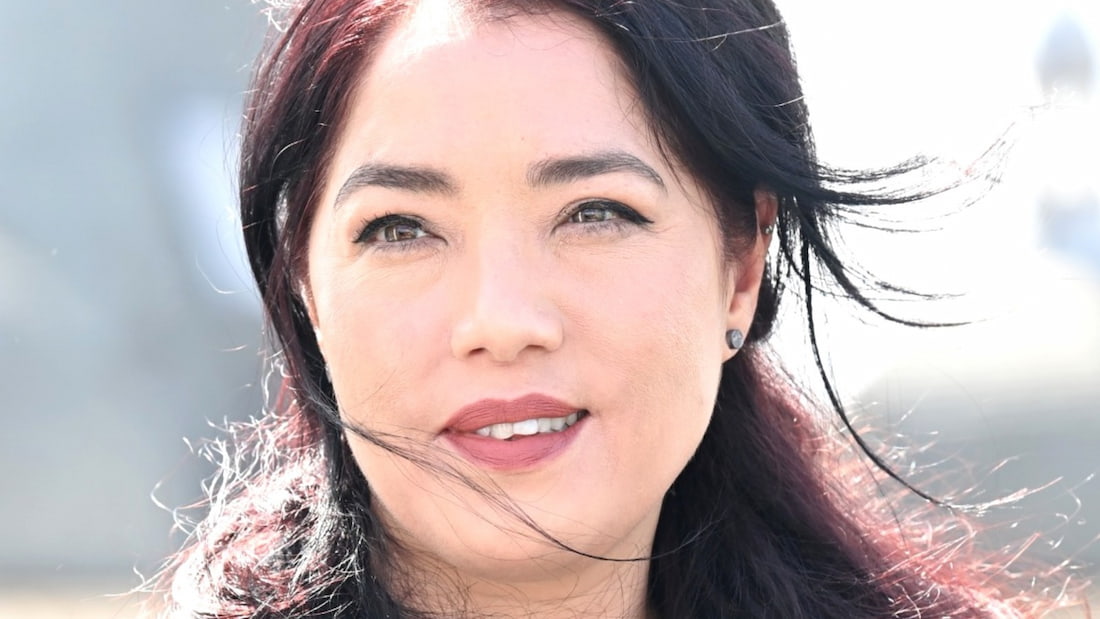 Deborah Chow has made it clear that she took the help of the 2013 novel Kenobi by author John Jackson Miller to prepare for the series. While the book certainly helped her in setting the tone for the series, not a lot of its plot points were able to make the final cut.
She approached the show as one big story and tried to get a sense of what it must feel like to be the titular character at the specific point shown in the series.
3. George Lucas and Hossein Amini
The primary reason we are mentioning George Lucas as a crew member is that a major component of Ben Kenobi's story was conceptualized by George Lucas himself at the beginning of the '80s.
As a matter of fact, he thought of the backstories of Kenobi, Anakin Skywalker, Padmé, and Emperor Palpatine while working on Return of the Jedi. The original writer of the series, Hossein Amini, is believed to have been let go due to the numerous biblical references in his script.
However, the man stresses that some of what he wrote did make it into the finished series.
4. Chung-hoon Chung
Fans of Star Wars are prone to watching bright sets and vivid cinematography, which is perhaps why it is easy to see how underlit the series seems to be. But, it is also quite easy to guess that it has been done deliberately.
Sure, it does contribute to the show's gritty feel and perhaps goes on to say a lot about Chung showcasing the indie grit he's used to.
5. Natalie Holt, William Ross, and John Williams
The Star Wars franchise has long been known for its iconic themes and soundtrack. However, Obi-Wan Kenobi suffers from the lack of a great theme and dull action music. Even when the most interesting sequences in the story arrive, the music is barely able to do full justice to them.
That said, it is crucial to mention that the new Obi-Wan and Leia themes are actually super nice.
Shows Similar to Obi-Wan Kenobi
1. WandaVision
MCU marked its presence in the world of the small screen with the premiere of the original series WandaVision on Disney+. The show, which is set after the events of Avengers: Endgame, impressed the fans of the franchise who couldn't help but ask for more.
The story aims to trace the journey of Wanda and Vision who seem to be trying to live a quiet and normal life in the suburban town of Westview, New Jersey.
However, the couple does not take a lot of time to realise that things might be very different from how they appear at the moment. Just like Obi-Wan Kenobi, WandaVision has its set of twists and turns.
In fact, the main leads in both shows can be seen doing their best to hide their respective identities; all while learning a lot many things about themselves.
2. The Mandalorian
Disney+'s maiden Star Wars series, The Mandalorian, was such a big hit for the franchise and the streaming service that its timeline is now considered to be one of the best ones of the franchise.
The show is set five years after the events of Episode VI - Return of the Jedi and chronicles the journey of lone Mandalorian Din Djarin on the outer rims of the galaxy, who is hired to get the child Grogu back.
While the former isn't truly aware of just how noteworthy and sought after Grogu is, he realises the fact soon into his mission. Those who have seen the show recognize that it tries to fill some gaps between Episode VI and The Force Awakens, pretty much like how Obi-Wan Kenobi fills in the gaps between Episode III and Episode IV.
3. The Falcon and the Winter Soldier
If you believe that Star Wars is the only franchise which seems to be doing its best to give some popular characters in pop culture history a miniseries, you couldn't be more wrong.
This is because MCU's The Falcon and the Winter Soldier perhaps did it first. The story of the show is set six months after Sam Wilson decides to take over the mantle of Captain America.
Now, he must waste no time to deter an anti-patriotism group that threatens to destroy his beloved country. In his complicated mission, he is aided by Bucky Barnes. This show follows the tropes of Obi-Wan Kenobi in the sense that it features characters who are trying to defend the world from evil.
4. The Book of Boba-Fett
Lucasfilm made an audacious move by deciding to give Boba-Fett his own show on Disney+. The aim was to dive deeper into his saga, which is perhaps why the show's story is set after the character's appearance in The Mandalorian.
We catch Boba-Fett and Fennec Shand returning to Tatooine with the aim to take over Jabba the Hutt's old territory. If you think about it, you'll measure how both Boba-Fett and Kenobi want what's best for the people they care for.
Indeed, both The Book Of Boba-Fett and Obi-Wan Kenobi get us better acquainted with their beloved original characters.
5. Star Wars: The Clone Wars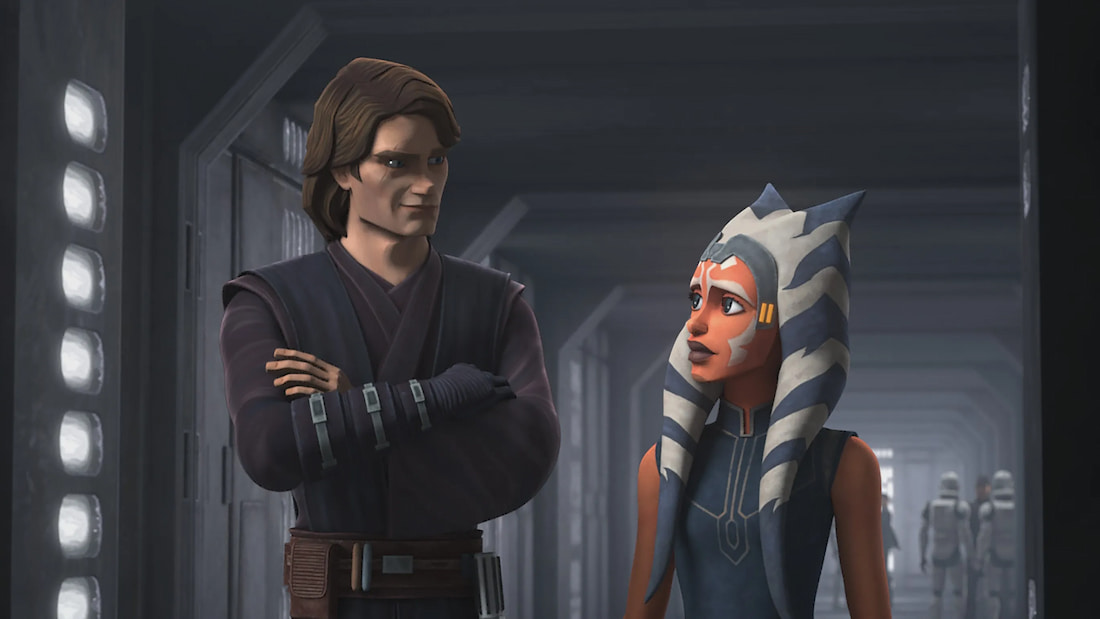 Ask fans and critics of the Star Wars franchise and they'll tell you that, aside from the original trilogy, it is Star Wars: The Clone Wars that has managed to have an outstanding impact on them.
The show commenced in 2008 and is set between the events of Episode II and Episode III. It showcases the battle between the Galactic Republic and the Confederacy of Independent Systems (the Sith) in such a manner that you may perhaps not be able to forget it anytime soon after having seen it.
What makes the story even better is that it comprises top characters of the franchise, such as Anakin Skywalker, Obi-Wan Kenobi, and Darth Maul. Better still, a handful of new and exciting characters are introduced, including Anakin's Padawan, Ahsoka Tano.
Also, Obi-Wan Kenobi makes his presence felt in both series, which try to showcase how the Jedi manage to hold their power in the face of evil. Add to that the fact that The Clone Wars goes on to cast a light on what happened to Kenobi; something that has been duly furthered in 2022's Obi-Wan Kenobi.