»
Initial D Watch Order [Where To Watch]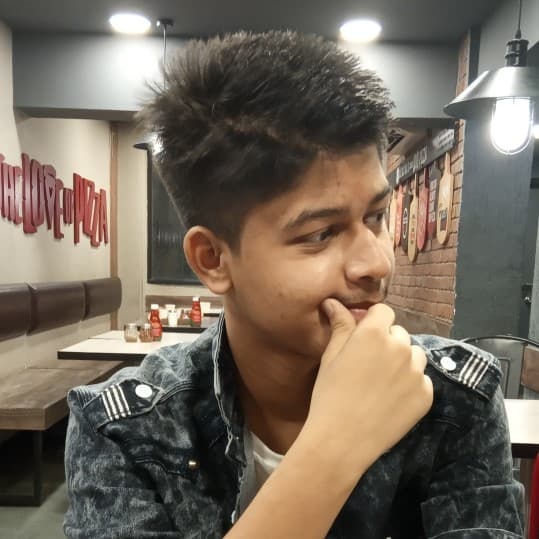 Kay-Posted May 2, 2023
---
Initial D is an anime filled with passion, speed, drama, and energy that can't be compared to anything else. And that's why this anime is still one of the most popular ones in the anime community.
However, a lot of the new fans of anime are unable to watch this show since it has a rather complicated watch order. But Entoin.com has a solution for every anime-related problem.
Therefore, if you wish to start the Initial D franchise but have no clue where you should start, this is the article for you. Here, we will be looking at all the important instalments of the Initial D series and a pattern that you need to follow, in order to enjoy the anime as wholeheartedly as you can.
So grab your seatbelts and let's hop in for this ride. I hope you enjoy it.
Initial D Chronological Watch Order
The chronological watch order of any anime is the order in which you need to watch the series so that all the events unfold in a chronological fashion. And the chronological watch order of Initial D is pretty straightforward and follows a very strong pattern of Series, OVAs, and Movies.
Let's take a deeper look at it.
| | | | |
| --- | --- | --- | --- |
| Serial Number | Title | Format (Series/Movie/OVA) | Release Date |
| | Initial D First Stage | Series | Apr 19, 1998 |
| | Initial D Second Stage | Series | Oct 15, 1999 |
| | Initial D Extra Stage | OVA | Mar 22, 2001 |
| | Initial D Third Stage | Movie | Jan 13, 2001 |
| | Initial D Fourth Stage | Series | Apr 17, 2004 |
| 06. | Initial D Extra Stage 2 | OVA | Oct 3, 2008 |
| 07. | Initial D Fifth Stage | Series | Nov 4, 2012 |
| 08. | Initial D Final Stage | Series | May 16, 2014 |
Where To Watch: Crunchyroll, FUNIMATION, Shahid
Almost every instalment from the Initial D franchise can be enjoyed on Crunchyroll, FUNIMATION and a rather unknown platform named Shahid. If you have access to any of these platforms then you will be able to watch Initial D without many hitches.
So make sure that you get some of it.
Initial D Watch Order Based on Release Date
Now let's take a look at the Initial D watch order based on the release dates of all the instalments in the franchise. This is rather interesting since it follows the chronological order for the most part with only a handful of changes in the placement of the OVAs of the series, making it just slightly different.
1. Initial D First Stage
Takumi Fujiwara has no passion for cars, despite residing near the Akina mountain pass, a famous spot for street racing. As the son of a tofu shop owner, his daily routine involves delivering tofu without fail.
Consequently, he views conversations about cars or driving as tiresome reminders of his mundane existence. However, one night, the Akagi Red Suns, a well-known street racing team, arrive in Akina with the goal of dominating all racing courses in Kanto.
During a drive home from Akina, one of their top drivers is surpassed by an AE86 driven by a mysterious and highly skilled driver. The Takahashi brothers, Ryousuke and Keisuke, become curious about the enigmatic driver's knowledge of the local roads.
2. Initial D Second Stage
Takumi Fujiwara has established himself as a rising star in the street racing scene, thanks to his victories on Mount Akina using his AE86. However, his confidence is shaken by the arrival of the Emperor team, who use only the technologically advanced Mitsubishi Lancer Evolutions.
The Emperor team leader, Kyouichi Sudou, looks down on Takumi because of his old car and believes he is an inferior driver. The team's elitist philosophy is evident in their exclusive use of Lan Evos, and Takumi faces the challenge of defending his perfect track record against their mechanically superior team.
The question is whether Takumi can maintain his winning streak against the skilled drivers of the Emperor team.
3. Initial D Third Stage
Takumi Fujiwara, a skilled street racer, experiences a significant loss due to engine failure during a race against the leader of the Emperor team, Kyoichi Sudou. Feeling unsure of his abilities, Takumi is later approached by Ryousuke Takahashi, who proposes that they create a professional street racing team.
While it presents an opportunity for Takumi to improve, he is undecided. Despite this, he remains determined to settle the score with Kyoichi Sudou and prove himself as a racer.
Can Takumi overcome his doubts and misconceptions about street racing and reach his full potential? Will Ryousuke and the RedSuns be able to assist him on his journey?
4. Initial D Extra Stage
In "Extra Stage - Act 1," the Emperor, a group of Mitsubishi Lancer EVO drivers, aims to conquer Mount Usui and dethrone the legendary Impact Blue duo, who hold the Usui Pass record.
Mako Satou and her navigator Sayuki, driving a Nissan SilEighty, accept the challenge. However, Mako's recent troubles begin to affect her concentration, and Sayuki tries to help her regain focus before the crucial race.
In "Extra Stage - Act 2," Sayuki tries to improve Mako's life by setting her up with Miyahara from the Myogi NightKids. Although their relationship starts off well, Mako's past relationship issues resurface.
She must decide between love and her dream of becoming a professional racer, which may require her to give up street racing altogether.
5. Initial D Fourth Stage
In the fourth season of Initial D, Takumi Fujiwara joins forces with Ryousuke and Keisuke Takahashi to form "Project D," an initiative aimed at improving their street racing skills and challenging other prefectures' racing teams.
The team has two goals: to improve Ryousuke's "High-Speed Street Racing Theory" and help Keisuke and Takumi refine their driving skills by facing tough opponents on dangerous roads. To attract the best racing teams, Ryousuke creates a dedicated website to announce the team's battles and post results.
The show follows Project D's triumphs and struggles as they aim to become the top street racing team outside of Gunma Prefecture.
6. Initial D Extra Stage 2
Famous for her speed on Mount Usui as part of the legendary racing duo Impact Blue, Mako Satou grows tired of being known only as a street racer and sets her sights on becoming a professional racer.
While getting ready for her new journey, Mako unexpectedly meets her ex-boyfriend, causing her determination to waver. The dilemma arises whether Mako will choose between her love for racing and the possibility of rekindling her old flame.
Will Mako be willing to abandon her aspiration of becoming a professional racer in the name of love?
7. Initial D Fifth Stage
The drivers of Project D, led by Ryousuke Takahashi, have won difficult races in several prefectures, but their biggest challenge comes as they face the top street racing teams of Kanagawa prefecture.
These opponents have created the "Four Lines of Defense" strategy to stop Project D, which must overcome them to maintain the hope of Gunma Prefecture. Meanwhile, amateur driver Takumi Fujiwara seeks to improve his skills after a close win in his last race.
Will Project D be able to outwit the Kanagawa racers and come out victorious?
8. Initial D Final Stage
During the final race of the Kanagawa street racing competition, Takumi Fujiwara, a member of Project D, encounters an unexpected opponent, 17-year-old Shinji Inui, who has been driving since a young age and is familiar with the course.
To Takumi's surprise, Shinji drives the same car model as him, a Toyota AE86. Initially, Shinji is not interested in the race, but after witnessing Keisuke Takahashi's fierce battle with Gou Houjou, he becomes determined to participate.
Shinji has an unbeaten record on his home course, the Tsubaki Line, making him a formidable adversary for Takumi.
Top 5 Rated Episodes of Initial D
If you are planning to watch Initial D or rather rewatch it then this is the segment you need to focus on with all your heart. Why? Because these are the Top 5 Highest-rated episodes in the franchise.
In other words, these are the best 5 episodes that you should watch at all costs.
1. New Downhill Legend
With the end in sight, the drivers rush towards the finish line, leaving just one curve to navigate. Ryosuke and Takumi have already made a name for themselves in the racing world, but whoever wins this race will go down in history as a true racing legend.
This is going to be insane.
2. Battle to the Limit
The race has begun and Takumi is driving the Eight-Six. His opponent Takeshi is driving the Three-Two and is showing remarkable skill, but despite his efforts, Takumi remains close behind.
The hype of this episode can only be experienced by watching it first-hand. So make sure that you do so.
3. The Five Consecutive Hairpins
Takeshi and Takumi are racing towards the finish line, with each driver determined to emerge victorious. The racecourse presents its final challenge in the form of five hairpin curves that could make or break the drivers' chances of winning.
Takeshi and Takumi must push their vehicles to the limit and rely on their driving skills to manoeuvre the tight turns and emerge victorious.
4. The Battle Begins
In the upcoming race between the SpeedStars and the RedSuns, tensions are high as Iketani is forced to make a difficult decision on which driver to choose to face off against Keisuke.
However, just as he is about to choose Kenji, Takumi appears in his Eight-Six, ready to take on the challenge. Despite initial doubts from the SpeedStars, Takumi proves his worth as a driver and gains the upper hand in the race.
5. Takumi's Fury
Kyoko arrives just in time to save the day as Keisuke's car has been badly damaged and he can't drive in the uphill race. She offers her car, the FD, as a substitute and challenges Keisuke to a race to determine who will drive.
In the end, Keisuke accepts the challenge and wins, securing his spot in the race. However, the RedSuns' tactics lead to an accident, which puts both Keisuke and Takumi in danger.
FAQs
1. Is Initial D anime complete?
Yes. The Initial D anime series is completed with a grand total of 11 stages. Out of these 11 stages, there are 6 main stages, 2 extra stages, and 3 battle stages.
The series has put a finite conclusion on its story for now but a few new instalments here and there won't be surprising in the future.
2. Is MF Ghost a sequel to Initial D?
Absolutely. MF Ghost is a direct sequel to the original story of Initial D. It is an anime adaptation of a manga of the same name, which was written by Shuichi Shigeno and the manga was released in 2017.
3. Is the Initial D extra stage necessary?
It is not compulsory to watch the extra stages of Initial D if you are on a time crunch. However, if you are interested in exclusive content focusing on Mako or Sayuki then you should watch these stages for the sake of entertainment and fun because they are absolutely captivating.
4. Where can I watch all the stages of Initial D?
Netflix is one of the best websites for watching Initial D. If you wish to consume the anime in the purest way and enjoy all the episodes that the franchise has to offer then this is a great platform fulfilling your motive.
5. Is Initial D Based on a true story?
Yes and No. The story of Initial D is indeed based on the life of a real person. His name was Keiichi Tsuchiya. However, the way the anime portrays it isn't how things actually went for Keiichi and so, it is only loosely linked to this person.