»
Hunter X Hunter Season 7 : Everything you need to know in 2021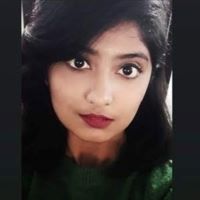 Sneha-Updated Feb 10, 2021
---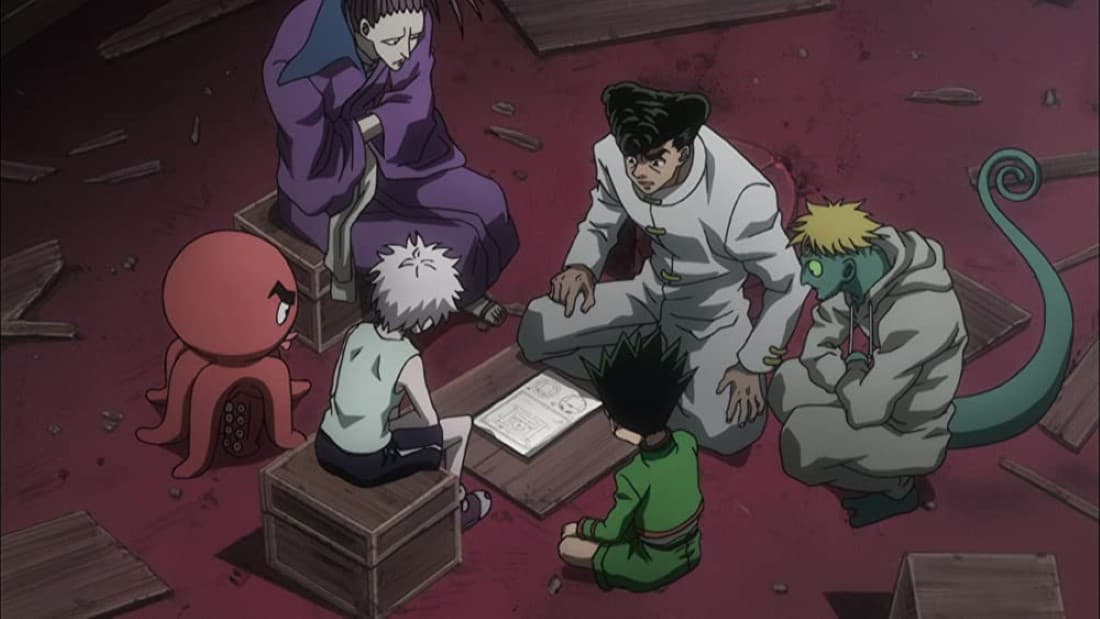 Hunter X Hunter is an anime adaptation of the 1998 manga series, of the same name, which was written by Yoshihiro Togashi.
Prior to this adaptation, the manga was also adapted into another anime television series, which started airing from the year 1999 and went on till 2001. This adaptation has a total of 62 episodes.
The 1999 adaptation was not a success compared to the popularity of the manga.
Hunter X Hunter, 2011, has been a huge hit, financially as well as critically. The series began airing on October 2nd, 2011. There are a total of 6 seasons and 148 episodes in the series.
That's quite a bit, and we want more of it!
Everything we know about Hunter X Hunter so far
The story revolves around, Gon Freecss, a young boy, who was abandoned by his father at a very young age.
Gon discovers that his father Ging Freecss is a world-renowned "Hunter" by profession. Inspired by his father, Gon decides to become a licensed "Hunter" as well.
He passes the rigorous "Hunter Examination", and becomes a successful "Hunter", just like his father.
In this journey of massive ups and downs, Gon is introduced to the other important characters of the series, Kurapika, Leorio, Killua, who later become his friends. Towards the end of the series, Gon meets his father as well.
But what happens after that? Nothing major.
We get an abrupt end to it!
That's our concern. We are here to know will there be a Season 7 of the Hunter X Hunter anime series? Do we have any official announcements? If not, what are the chances of a renewal?
Well, to answer so many questions, we need to go through so many factors as well. There's no Yes or No here because it's pretty complicated!
Let us first go through some official news regarding the series.
Official Announcements and Release Date of Hunter X Hunter Season 7
With a heavy heart, we have to inform you that there have been no official announcements regarding a renewal yet.
Madhouse does not seem to have any plans to renew the series as of now. They are busy with the production of other anime shows.
But hey, wait for a second. We all love silver linings, don't we?
The writer of the series Yoshihiro Togashi has confirmed that he will definitely give a proper ending to the series.
That's the silver lining for us.
Now that we know there is no such conformity yet, we will have to swim through the river and get an answer to our question, "Will there be a Season 7 of the anime Hunter X Hunter?"
Ready?
The Expected plot of Hunter X Hunter Season 7
The 2011 anime series has not yet covered the last 4 volumes of the manga. So, we can assume that the creators of the show will take up from where they left.
Therefore, in Season 7, we will see the beginning of a new voyage - a voyage to the Dark Continent. This will be an even more perilous one than the Chimera Ant, and chances are that no one will survive for the returning journey.
A spoiler for you. Gon is left behind. That means, even if most of the people going to the Dark Continent dies, Gon won't. As good as it may sound, it is basically sad for most of the fans.
Gon is somehow reverted back to his pre-nen state and is therefore nen-less for the time being.
Season 7 will be all about the Dark Continent and the rest of the unmapped world Ging was talking about.
More Source Material Information for Hunter X Hunter Season 7
The source material of the anime is Togashi's manga series. The manga has a total of 36 volumes. Now, the anime has not yet covered the last 4 volumes.
Let's suppose, Madhouse takes the last 4 installments as the source material for Season 7. Will that be enough material for another season?
Probably not. Moreover, the Dark Continent Arc remains unfinished.
I don't know, but while writing this, I am getting a strong feeling that the wait for a Season 7, will be rather long.
Another huge setback is the health issues of the mangaka Togashi.
Togashi has been facing severe health issues, which is the reason for his not being able to finish the storyline of the manga. Also, he has been facing tremendous pressure from the fans, as well as producers.
Guys desperately waiting for a show is alright. But when it is about somebody's wellbeing, the latter comes first. What do you say?
Things seem to be against us, isn't it?
Small hope for you all.
The best and probably the most reliable hope for us is Togashi's dedication towards giving the series a proper ending.
Ready for the next surprise?
Online Reactions for Hunter X Hunter Season 7
Online reactions are crucial. It tells a lot about how well fans received the series. We will see online reactions on Reddit and quora about this series. We will check what fans think about next season.
Let's dive into it then.
Quora Reaction
Above screenshot is from quora. Someone asked if there will be next season of Hunter X Hunter. Answers tell that it is less likely to come as there is not enough source material for that. What do you think?
Reddit Reaction
Someone asked the same question on Reddit. The above screenshot disappoints us. Fans are saying that it is less likely to get next season.
The reason for that is not enough source material. Let's hope for the best and see what happens.

Popularity Details of Hunter X Hunter Season 7
In the case of anime or any other series, popularity is one of the most important factors to consider, while deciding for another season.
Let's see, whether this factor favors us, or is it an otherwise scenario.
Search For Hunter X Hunter Season 2
I was doing my research to know how many people search for the keyword "Hunter X Hunter" on a monthly basis, in the USA, UK, and India.
Want to know?
Here's your surprise…
In the USA, 20,000 people search for "Hunter X Hunter Season 7" on a monthly basis. I repeat, it is 20,000 people on a monthly basis.
That is mind-blowing. At least, it blew me up.
This made me feel, that there is no way Madhouse won't be willing to create another Season, except for the lack of source materials.
Let's move ahead…
The search volume isn't significant in India, or the UK, instead the Philippines has high search volume than them (1600). It is less than 1000 for both the countries.
You shouldn't be disappointed because you still got a high search volume in the US which should be enough for the makers of the series.
Google Trends
According to Google, the trend surrounding "Hunter X Hunter" was highest in the middle of the year 2020.
The graph above shows the trend in the USA, the country of "Hunter" lovers. At the beginning of the year, it was quite low, but it has been consistently high since then.
Twitter
"Hunter X Hunter" does not have an official Twitter page, but no worries, fan pages are enough to show the popularity.
Hunter X Hunter fan pages on Twitter have over 39000 followers, and yes, their main motto is to post every day to keep the fans updated and hopeful. (Of course for another season. What else can it be?)
Do you see? The post is dated 30th January. People are still in love with the characters, and that's evident.
Instagram
"Hunter X Hunter" does not have an official Instagram account as well. The followers base of the fan pages speaks for the craze, that still exists.
@hunter.x.hunter is a fan page with a base of 142000 followers and they have been posting every single day!
So much love?
I am getting emotional. Lol…
Reddit
In Reddit.com there is a page dedicated to the series Hunter X Hunter, with over 312000 members.
Fans have been posting there regularly as well.
We have seen the popularity of social media platforms.
Let's take a look at the ratings and reviews that the series has got.
Ratings and Popularity scores for Hunter X Hunter Season 7
Hunter X Hunter has received a rating of 8.9 out of 10 from IMDB.
The series has received a rating of 9.1 out of 10 from My Anime List, and TV.com has given the series a rating of 8.3 out of 10.
On Google, a total of 4796 people have rated the series, and the average of their ratings on a scale of 5 is 4.9. The ratings and popularity, are in our favor.
Now, I will be talking to you through THE MOST IMPORTANT factor for the anime to be renewed for a 7th Season, SALES!
Sales and Profit Information for Hunter X Hunter Anime
Everything depends upon the profitability of the series. Why would producers will keep investing money for nothing? We know that sales data become a crucial part of the profitability of a series.
If you are a fan of anime, you might already be aware that it is a very expensive venture to produce an anime. And mostly, production houses end up losing money.
Our concern is, what does the sales and profit margin of the anime Hunter X Hunter look like? Does it favor our wishes? Or, does it go against us?
Let's take a look…
Manga Sales
I am so happy to tell you that the manga has been a huge success. And I probably can't emphasize more!
Over 78 million copies of the manga were sold, as of 2019.
It was one of the "top 5 best selling manga series" in Japan, in the year 2018.
Merchandise Sales
Due to the popularity of the series, there is a lot of Hunter X Hunter merchandise available in and around the world. You can get yours from Amazon.com, eBay.com, redbubble.com, or etsy.com.
There are T-shirts, printed blankets, stickers, and much more for you all to get your hands on.
Sales of Hunter X Hunter anime series
As you already know, the manga Hunter X Hunter has been twice adapted into an anime series. The first one began airing in 1999, and then the most popular and loved adaptation, which began airing in the year 2011.
The 2011 series has received universal critical acclaim. Fans all over the world have fallen in love with the series, and are waiting eagerly for another season.
Although we don't have figures to show you in this case, the popularity on Social Media Platforms, Google trend, and the ratings are proof that the profit margin of the 2011 anime series, cannot be less!
Want to know a bit about the famous characters we'll be meeting in Season 7?
Famous Characters we expect to meet in Hunter X Hunter Season 7
Gon Freecss
Gon is the main protagonist of the anime Hunter X Hunter. He is the son of Ging Freecss, a world-renowned hunter by profession. Inspired by his father, Gon decides to become a licensed "Hunter", and throughout the series, we see him achieving his goals.
Gon is a lover of adventure and is a friendly boy. At a very young age, his father abandoned him to pursue his dreams, which is later taken up by him as well. The dream of becoming an excellent "hunter".
Gon will be back in Season 7 as one of the main characters.
The next we have on our list is Kurapika.
Kurapika
The last survivor of Kurta Clan, and a Blacklist Hunter, Kurapika is expected to return as one of the main characters in the Hunter X Hunter Season 7.
Kurapika is very intelligent but ruthless. His anger turns out to be self-destructive and leads him to do villainous acts.
Apart from his anger issues, Kurapika is very much concerned about his loved ones. We also notice in the series, that his close friends become his weakness.
Kurapika loves power!
Leorio Paradinight
Another of the mains from the series is, Leorio.
He is one of Gon's closest friends and a skilled "hunter". Leorio is obsessed with money. According to him, there is nothing in the world without money (which I think is very true). Leorio knows how important money is to survive in the world.
Despite saying that gaining wealth is his main aim, we come to know that he wants to become a doctor someday. Becoming a "hunter" will help him earn money to pay for his medical studies.
Now, you see? Leorio wanted to become a doctor, but could not afford it monetarily and that's what is the reason for him being obsessed with money. Everybody has their own story!
Later in the series, we also come to know that Leorio wants to become a doctor to help the poor. So, money and wealth are secondary factors.
We expect that Leorio will return as one of the main characters in the Hunter X Hunter Season 7.
Killua Zoldyck
Killua is Gon's best friend. He belongs to the famous Zoldyck family, a family of assassins, who will probably kill anybody if they are paid for it. Killua was their chosen heir, but he had other plans.
The fact that his future is decided by somebody else was not much to his liking.
So, what did he do?
He left the estate and instead of becoming an assassin, he becomes a "hunter". As a kid, Killua has always been very adventurous. He was also, a very skilled assassin.
In Season 7, Killua will be back as one of the main protagonists.
The next one in our list is not a very good one characteristically, for sure.
Hisoka Morow
Hisoka is the main antagonist of the series Hunter X Hunter. He is a serial killer and a former member of the Phantom Troupe.
Remember the Phantom Troupe? That's the same group who massacred all the members of the Kurta Clan and sold their scarlet eyes on the black market. I hope you remember that Kurapika, is the last surviving member of the Kurta Clan.
Hisoka is a selfish and boastful man. He loves to fight with strong opponents, but wait, Hisoka knows his limits well. Therefore, you will never see him trying to fight with somebody whose power is beyond his reach.
Hisoka is Gon's and Kilkua's friend, as well as foe, depending on the situation. It is safe to say that he is an opportunistic character.
We will see him resume his role in the 7th Season of the series.
Other Decisive factors for Hunter X Hunter Season 7
The ending of the previous season can tell a lot about the next season of the series. If the ending is exciting fans might be waiting for next season very eagerly. Let's discuss some of the other important factors.
Ending of Hunter X Hunter Season 6
There has been a lot of confusion between fans regarding the ending of the Hunter X Hunter anime series.
Here, I will speak for the majority and myself.
The ending of Season 6 is basically a new beginning. Gon finally meets his father, but then what? Nothing major happens and the show ends.
That's not even an ending. And we know that for sure because the manga is not yet over.
Although one can say, it was an open ending for us to fantasize over it (which we are already doing), yet we aren't satisfied. Ask any major fan of the series, and you will get the same answer.
The trailer of Hunter X Hunter Season 7
Since there has been no official announcement, we don't have any official teaser or trailer. We will update this section as soon as the trailer for season 7 is out there. So for the time being, let see what are controversy surrounding the series?
The controversy surrounding the Hunter X Hunter
Is there any controversy related to the series?
The conflict amongst the viewers regarding the ending is there for sure. But that isn't a huge issue. People are prone to have different opinions regarding the same thing, that's natural.
Another event that can be called controversial, is the immense pressure that the production house has been creating over the mangaka Togashi, for completing the storyline. That's absolutely unfair. Togashi is suffering from a severe health crisis, and pressurizing him is unethical.
Apart from this, the series or the manga has not been a part of any major controversies.
Conclusion
Popularity, ratings, sales, and profit margin of the series, every single factor is in our favor, except source materials :(
It won't be long before Togashi releases a few more volumes for us.
Therefore, it is absolutely safe to assume that, as soon as we have enough source material, we will definitely get Hunter X Hunter Season 7.
See you then!